Planning a boho eco extravaganza for your wedding day? We've got some inspiration for you on the blog today! In the lead-up to The ECO Wedding Show in Norfolk, we wanted to celebrate some of the amazing suppliers which will be exhibiting with us on the day thus creating this boho eco wedding inspo for all you creative couples! This shoot titled 'Reshaping Style' features a handful of our Norfolk exhibitors and is set at the show's location Wellington Wood and was created with a view to empowering women, as we believe that ALL women are beautiful. Let's take a look…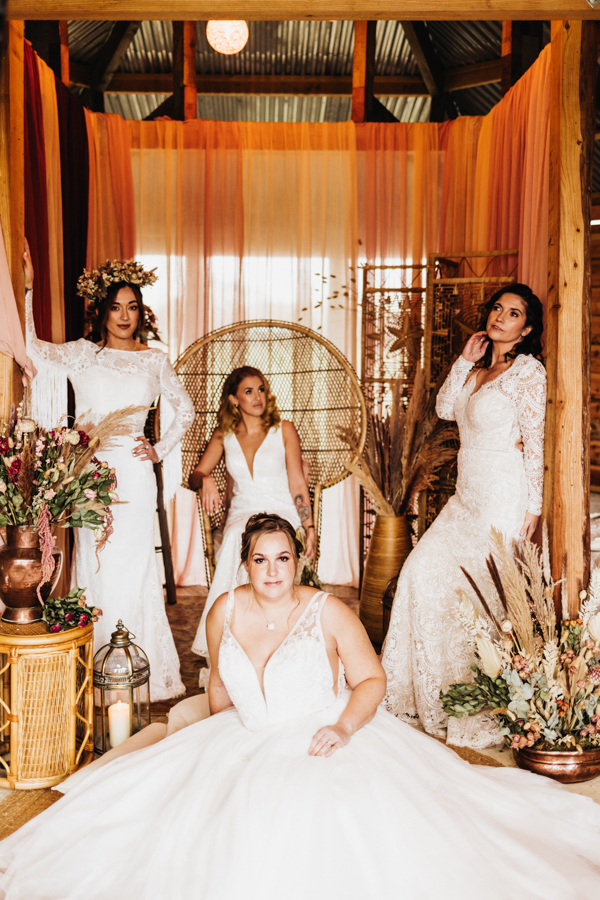 Inspiration
"Reshaping Style is a shoot based on "Empowering the Everyday Woman of the World!" Seeing women of all shapes, sizes, styles, and ages we wanted we wanted to give every woman a chance to see themselves and feel empowered! Having that "Hey that's me!" Feeling when seeing all of these photos, seeing women having fun and working together is what we wanted.
"We wanted to showcase dresses that weren't your average everyday dress reshaping style is about you what suits and shapes YOU, dresses with a little something different! As a bride, you don't have to be a certain shape or style, or "pretty" your beauty is YOU! For the styling, we created a colour palette based on the Pantone 2023 colour trends as well as linking greens and magentas to entwine everything together. You can be colourful and still be powerful!" Nikki from Cambridge Makeup Artist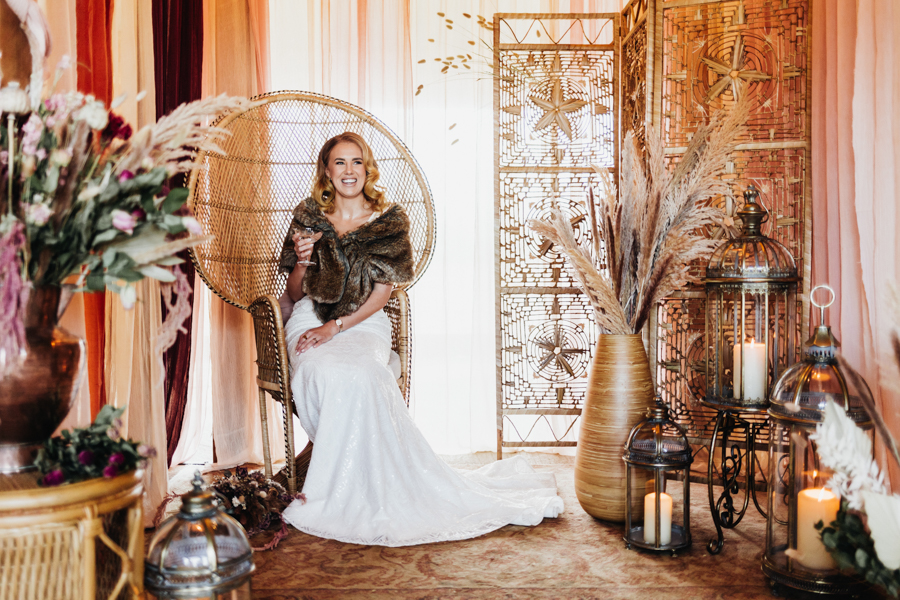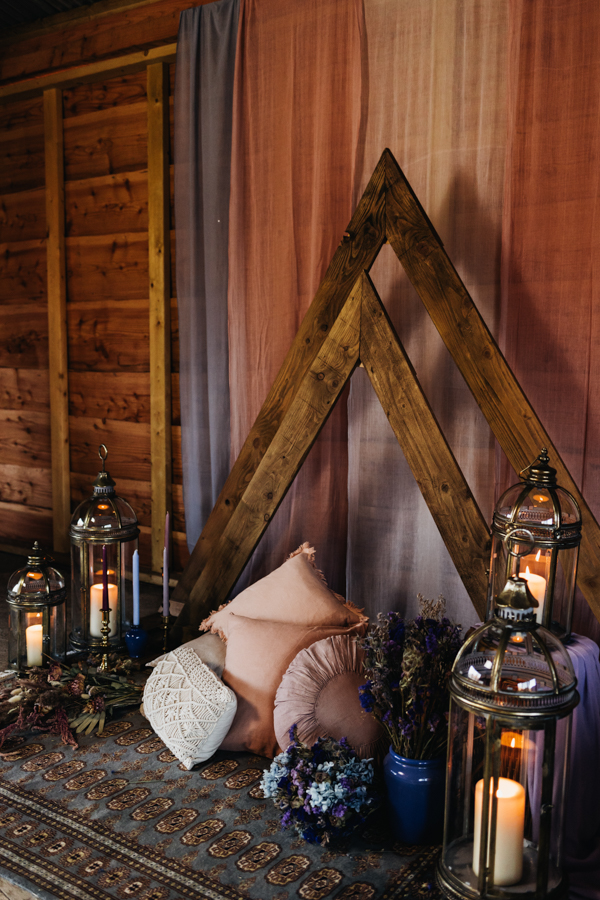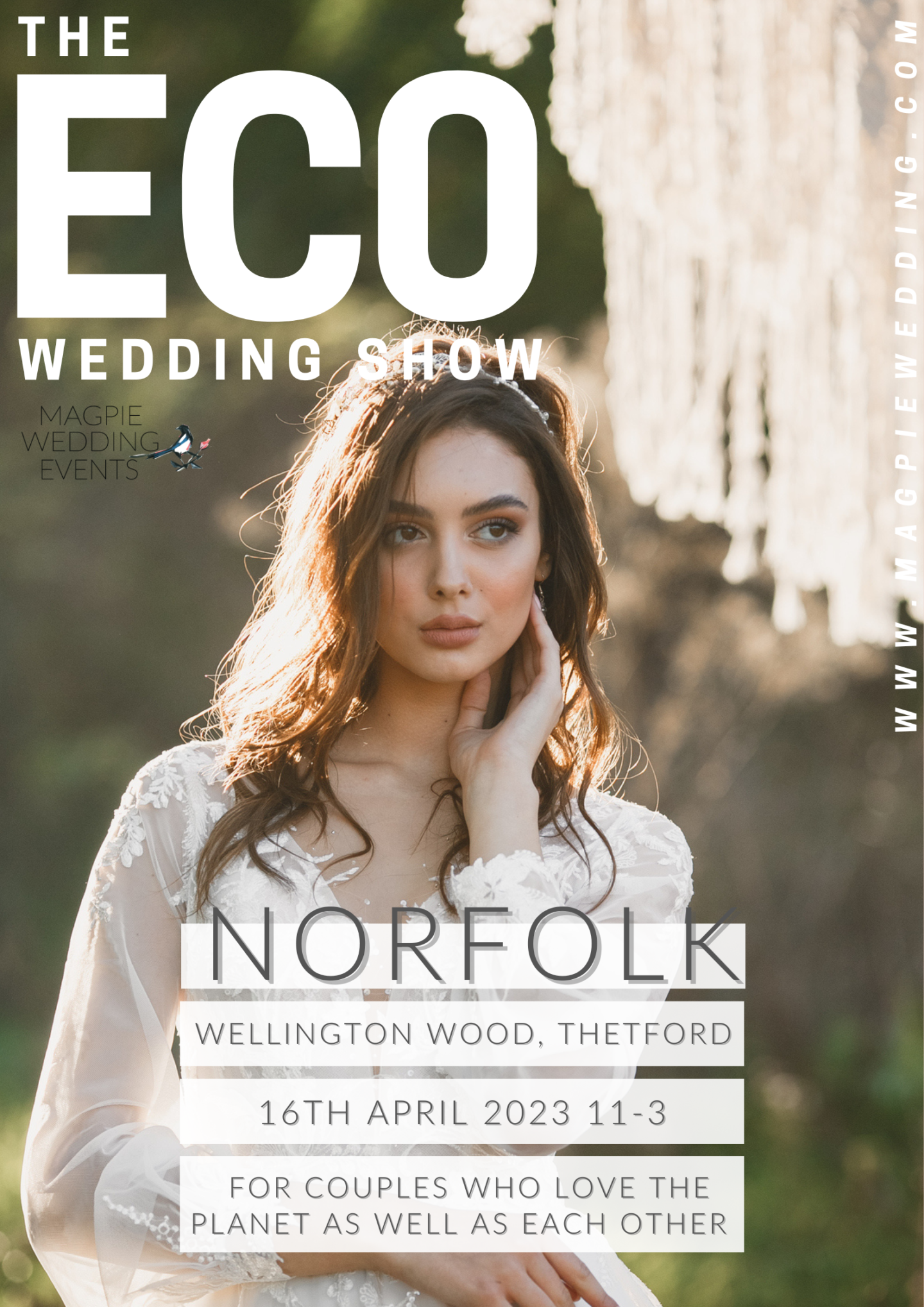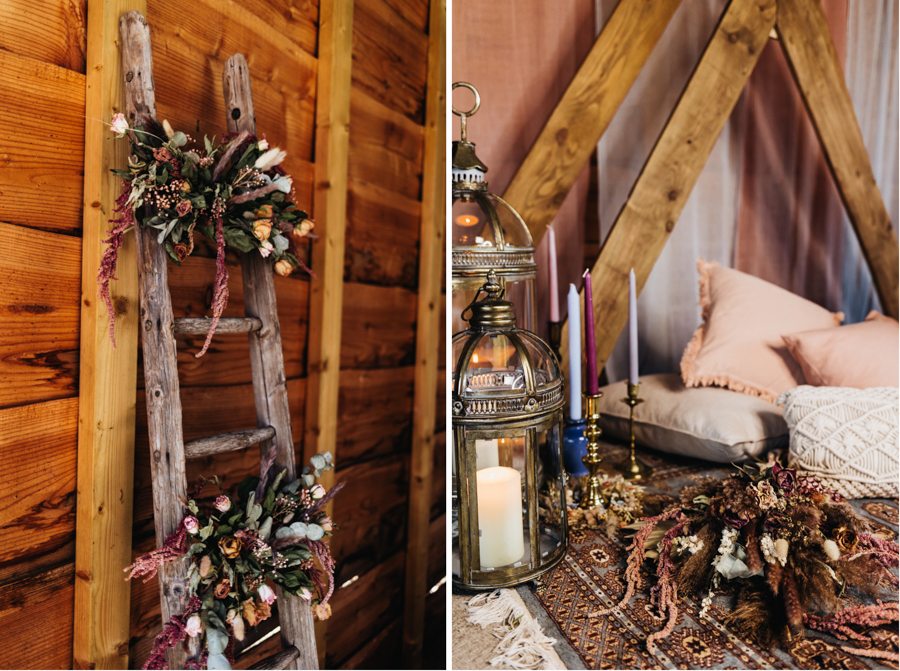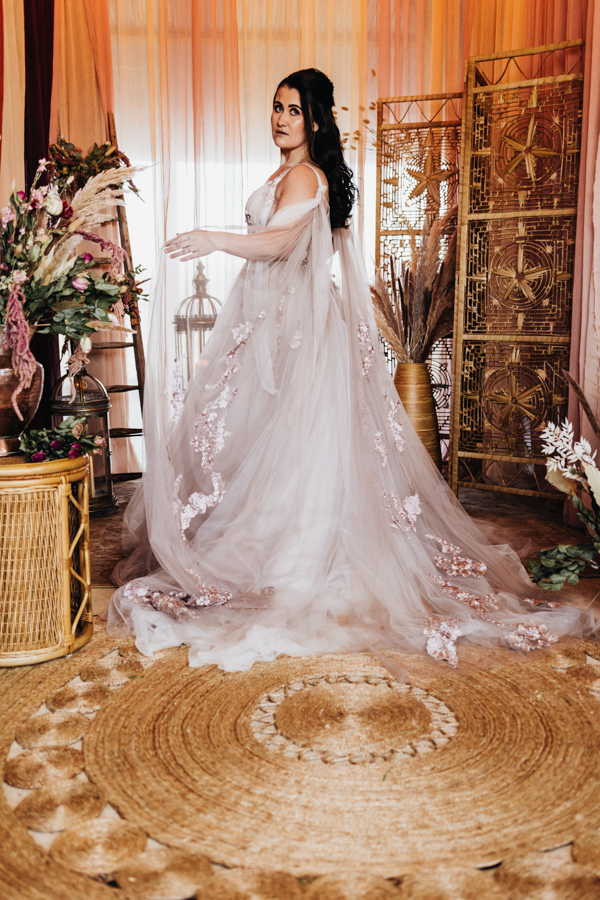 "Wellington Wood is an inclusive venue for relaxed weddings surrounded by nature. Eco-friendly, dog-friendly & family-friendly with a sustainable wedding ethos at the heart. Couples can get wed in their own way, dance to their own drum, and know their wedding will be one-of-a-kind.
We welcome styled shoots that celebrate women & their uniqueness, empowering them to feel confident and beautiful in themselves for their weddings so we were thrilled to be able to host this beautiful inspiration for creative eco couples"
Wellington Wood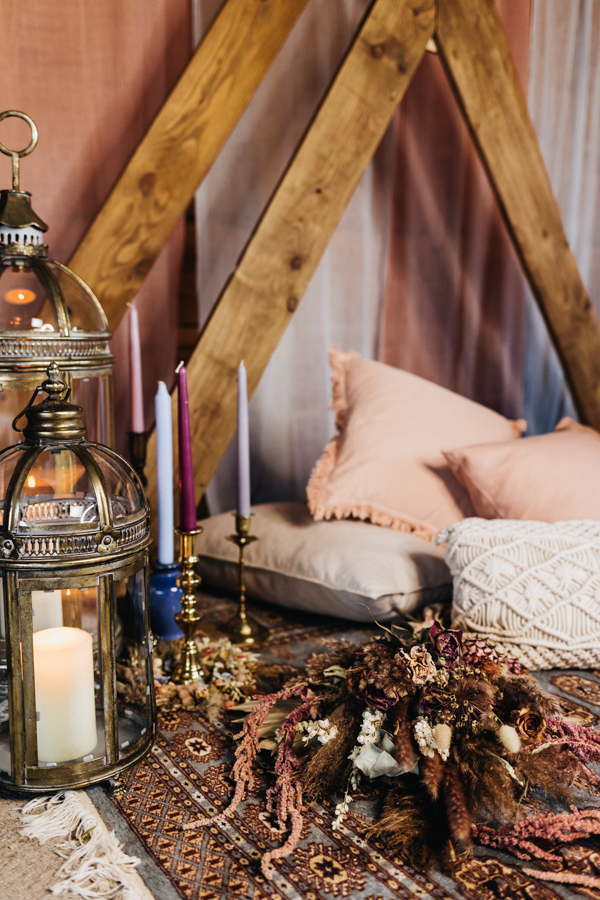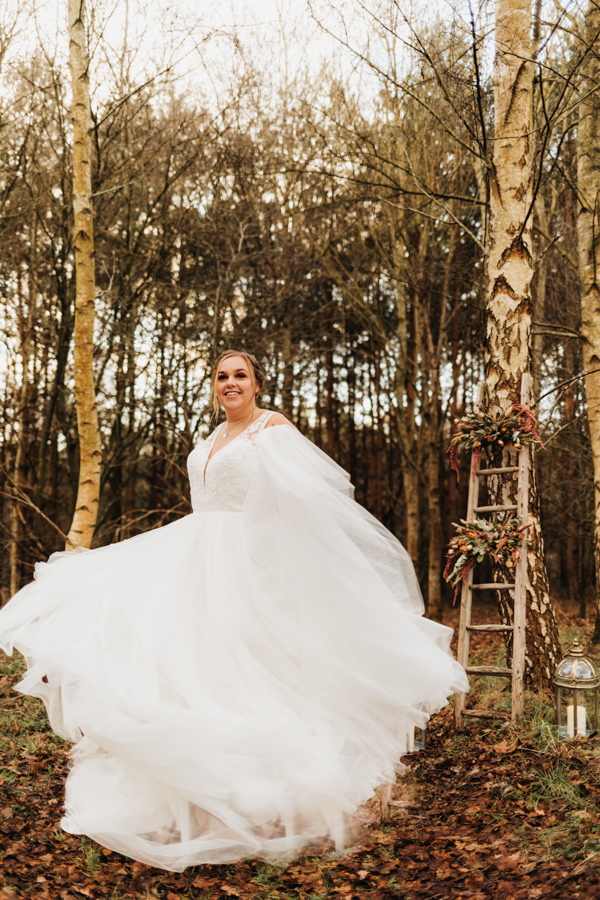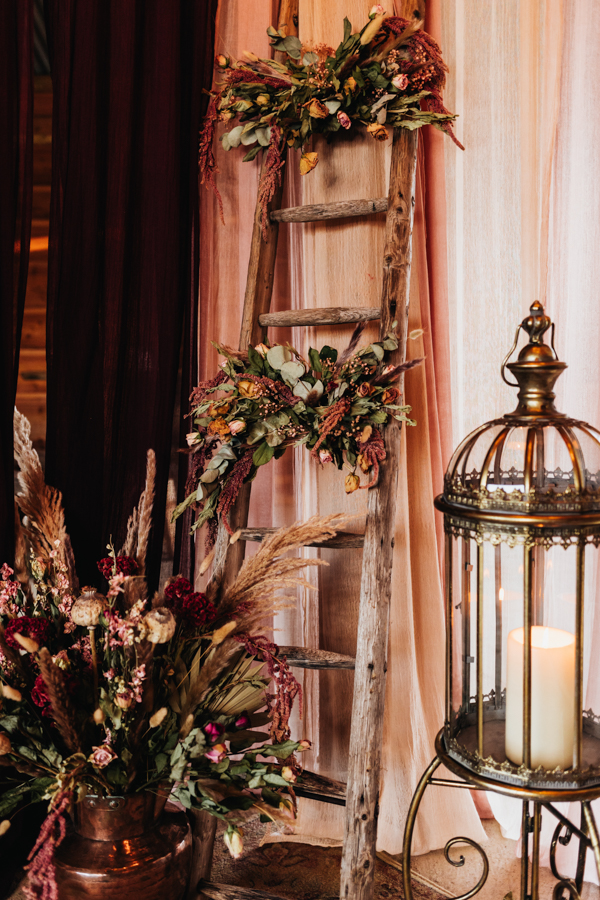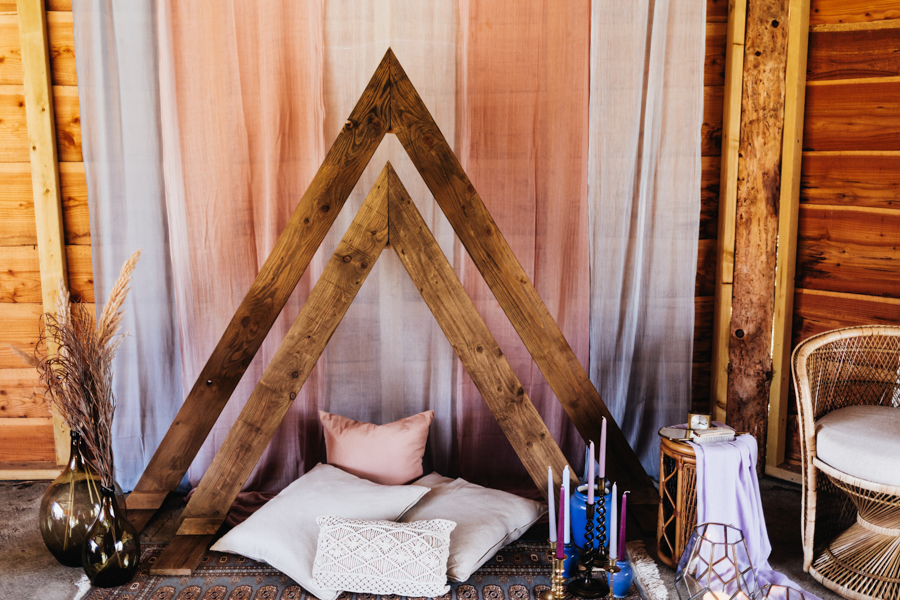 The Styling
"We were delighted to take part in this wonderful collaboration of talented suppliers and to contribute to creating eco-friendly bridal inspiration for 'Empowering Women. Our aim was to create simple delicate and pretty setups which blended gently as backdrops for the stunning bespoke bridal gowns and beautiful accessories. We mainly chose a combination of vintage, preloved, and handmade backdrops, props, décor, and furniture from our carefully curated hire collection. These items have been lovingly sourced from vintage shops, auctions, and local suppliers reflecting our sustainable focus. We created one backdrop using our handmade rustic wooden arch, draped in natural cheesecloth fabric in a palette of soft green and deeper forest green. The arch was decorated with utterly beautiful, dried florals and swags by sustainable florist Suzi of Doesn't Cost the Earth. This created a delicate and striking contrast to the rustic wood of the arch. We chose a vintage preloved sage green and ivory rug, vintage cane furniture, and brass hexagonal lanterns to finish the setup." Valerie Samphire Vintage Props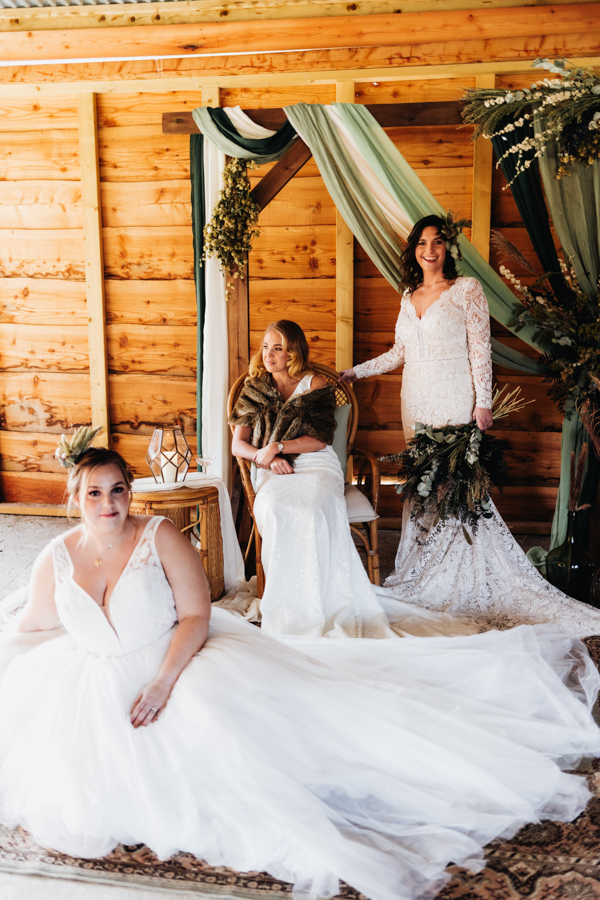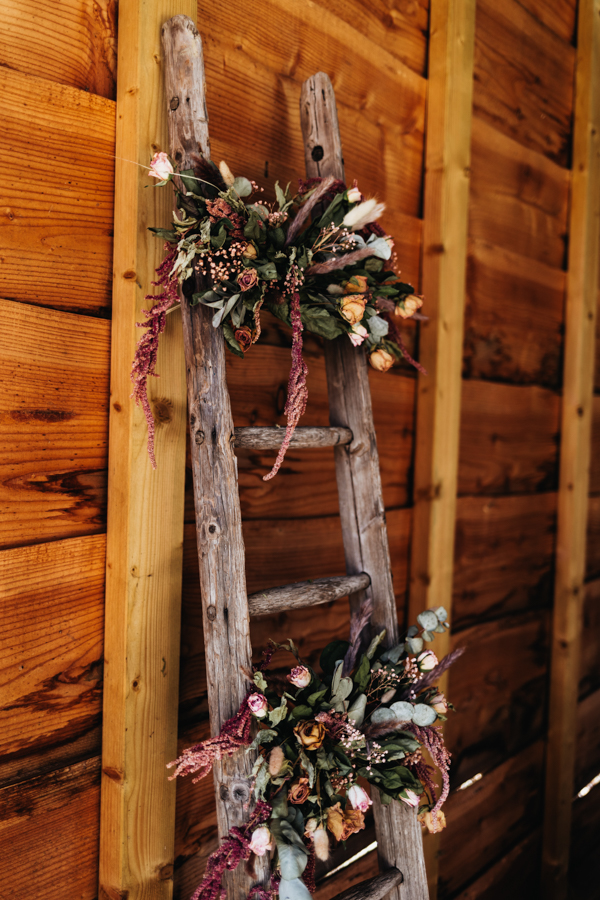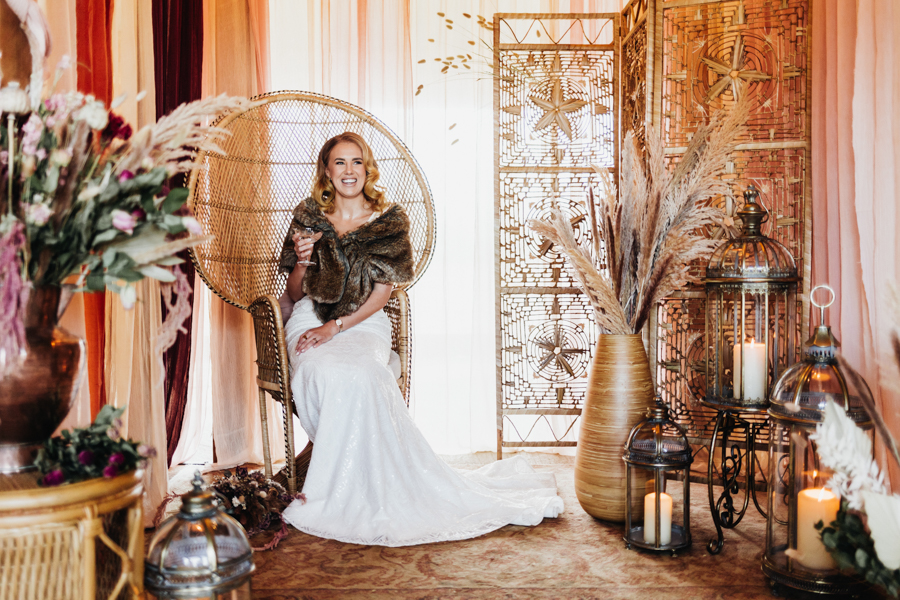 "We dressed the main central setting with vertical cheesecloth drapes in a soft palette of blush, pink and pale peach, which we hung from the central wooden pillars of the Ceremony Larch at the venue. We finished the set up with a vintage wicker screen, ladder, a cream and blush preloved rug, peacock chair, cane furniture, and gorgeous antique-style brass dome lanterns. Our vintage brass, copper, and bamboo vases were filled with dried florals, grasses, and pampas by Florist
Doesn't Cost The Earth
to create stunning displays. Suzi also dressed our vintage rustic ladder with her homegrown greenery and dried florals in soft pinks. This created a soft backdrop setting for the stunning models and bridal collection by
Aime Moi Encore Bridal
."
Valerie Samphire Vintage Props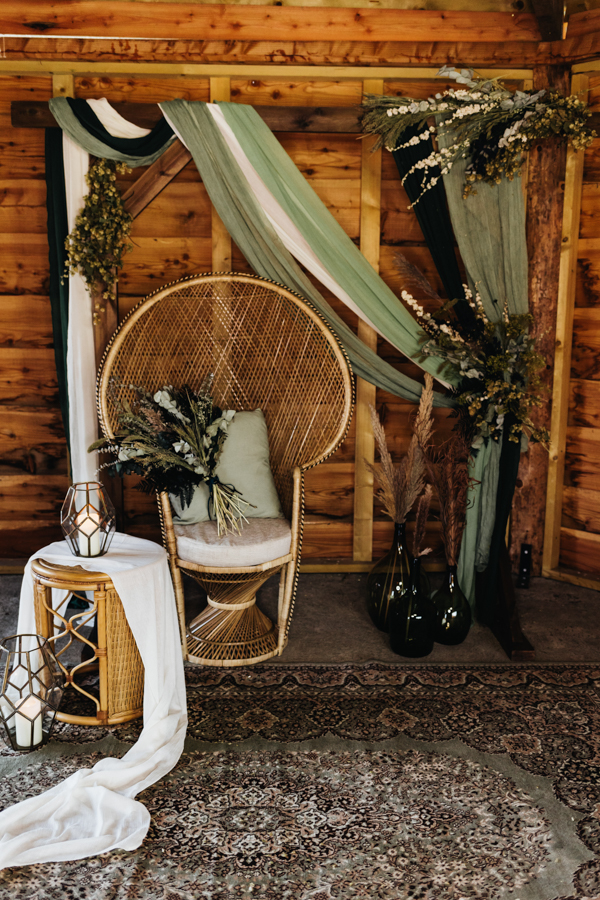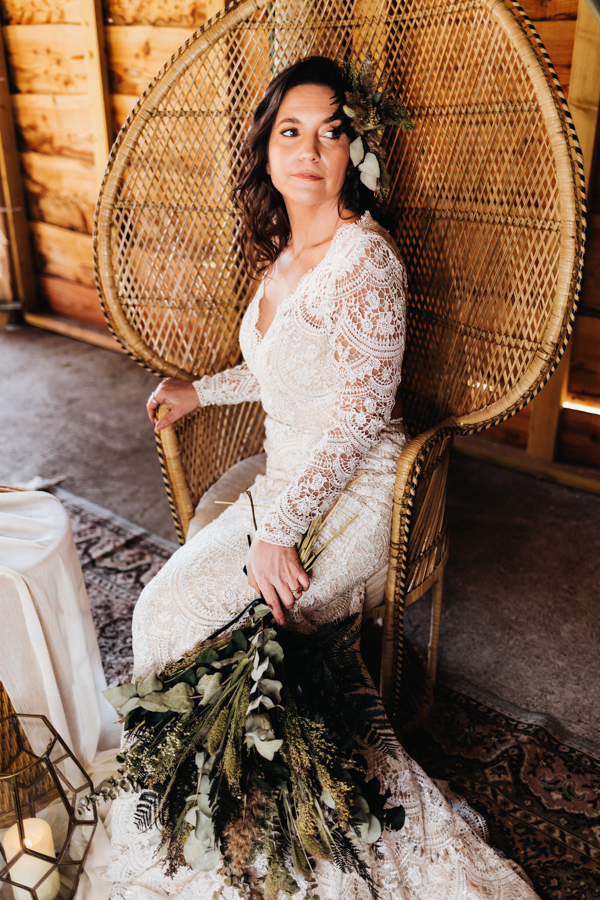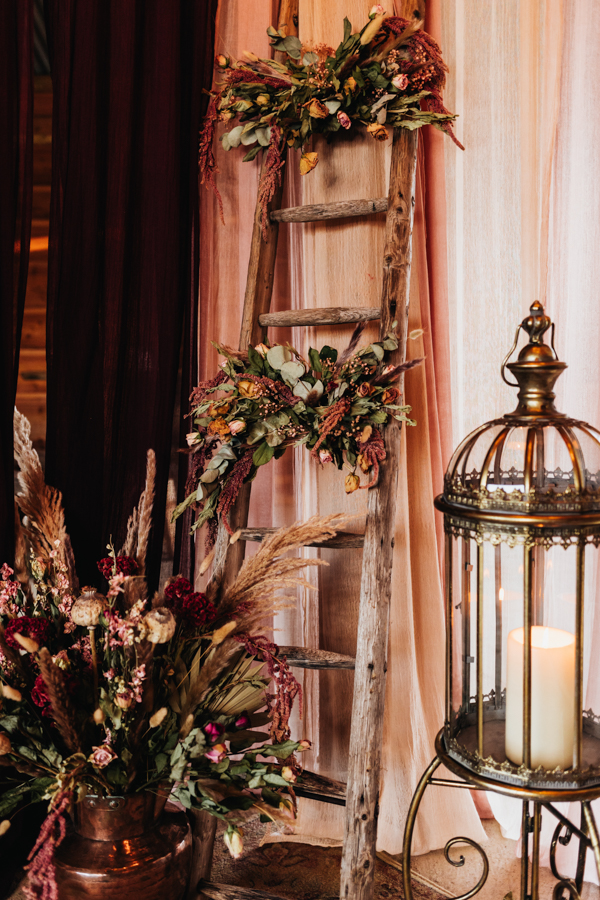 "For our final set up we used our bespoke triangle ceremony backdrop, which was handmade for us using reclaimed wood by a talented local Norfolk business. We had the backdrop specially made to reflect the tipis at this beautiful venue. Sustainability was a key focus in the design, this backdrop was created with the intention of making a versatile piece that couples can move around their venue throughout their day to maximize its use. For example as a ceremony backdrop, then moved behind a top table or sweetheart table and a photo booth setting for guests to take memorable snaps during the day."
Valerie Samphire Vintage Props
The Team – Boho Eco Wedding Inspiration At Wellington Wood Norfolk
Photographer: Julie Clarke Photography
Venue: Wellington Wood / Flowers/Styling: Doesn't Cost The Earth / Styling: Samphire Vintage Props / Dresses: Aime Moi Encore Bridal / HMUAs: Cambridge Makeup Artist – Ellie, Danielle, Charli, and Natalie / Models: Helen, Juliette, Sam, Shannon, Lisa, and Tori
IF YOU LOVED THIS BOHO ECO WEDDING PIN IT!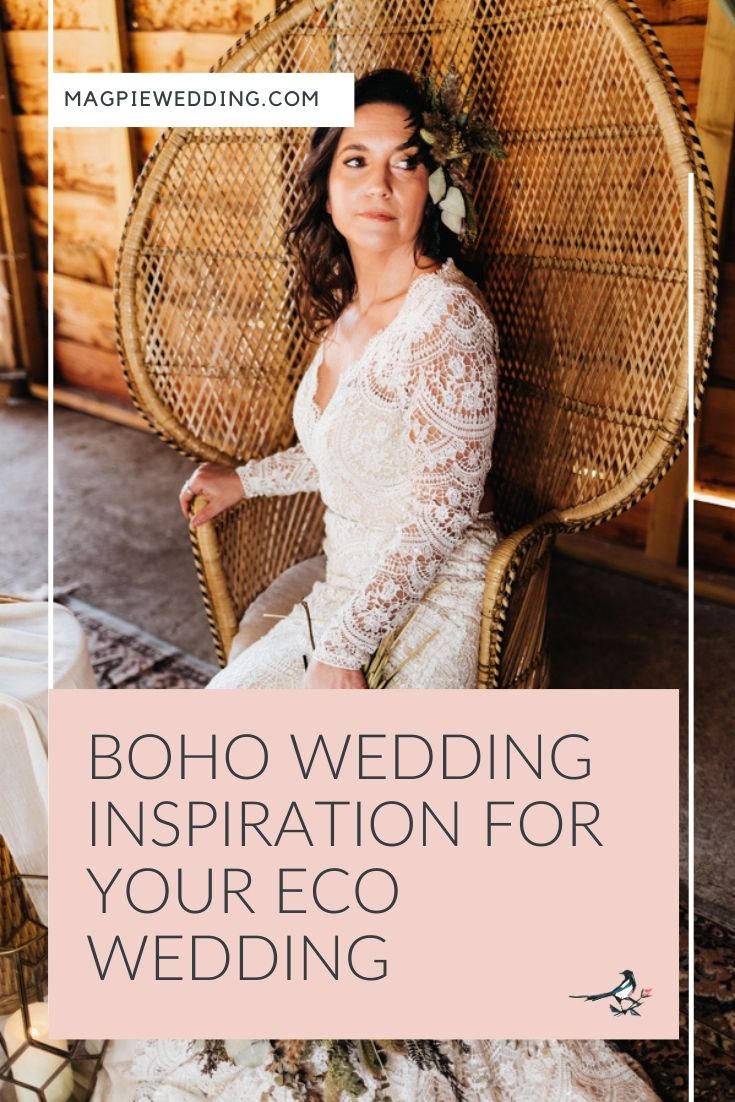 If you loved this boho eco wedding inspiration you may also like;
Eco Weddings – How To Have A Zero Waste Wedding
A Luxury Boho Wedding With Tropical Vibes & Eco Wedding Venue In Italy
Sustainable Eco Wedding By Twilight At The Jetty, Bedfordshire