It is really easy to get caught up in feeling that you need all of the "stuff" when planning your wedding. For so long weddings have become bigger and bigger, with places constantly giving new ideas for what you should have and do on your wedding day. It's no surprise that the average cost of a wedding financially (pre-covid) is now around 30k. But have you ever considered the cost of a wedding on the environment? Have you considered having an eco zero-waste wedding?
At Magpie Wedding, we are huge advocates for how to be more eco. Our ECO Wedding Shows were set up to work with suppliers who are just as passionate as we are about creating change within the industry. If you follow us then you will most likely also be a couple that wants to make a difference. Today we want to share ways that you can be more sustainable in your choices for your eco wedding day and also the impact that those choices can have on the longer term and how to have a zero-waste wedding.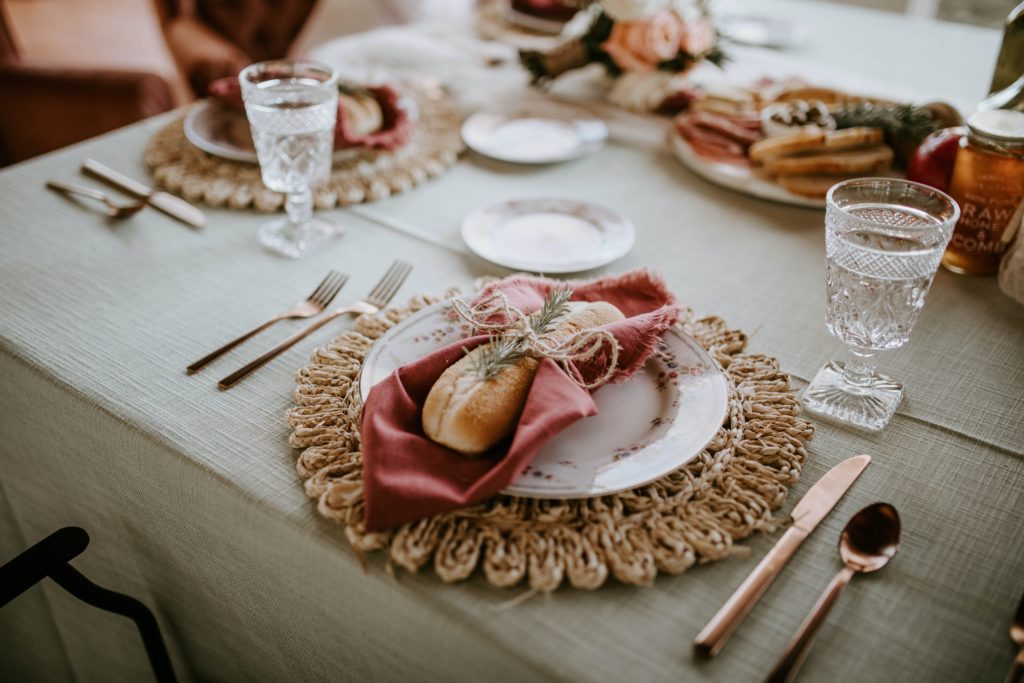 Consider your food choices
Have you ever been to a wedding yourself and just felt like there is so much food? A recent statistic shows that on average a family will waste around £700 worth of food per year but a wedding alone can waste around £488 worth of food on just that day! That is a staggeringly high percentage of waste but definitely something that you can do something about easily.
On average at a wedding, you can have canapes, a 3 – 5 course meal, evening food, cake and sometimes edible favours on the tables. That is a lot of food for an average person to eat in one day meaning that if you have this much food it is inevitable that there is going to be a lot of waste. So what can you do about it?
Firstly, discuss food options with your venue. Speak with your venue and discuss only having certain courses for the meal (if you are having a meal). Generally, people will only fully eat 1 or 2 of their courses so work with them to create the options that work best. If a meal is absolutely your choice of wedding breakfast then consider the courses you prefer. If you really want a dessert then can you take out a starter? Can the portion sizes be smaller so people won't leave so much? These are all questions you can ask your venue or caterers.
If you are having external catering then ask them similar questions. You could even ask them in their experience what people waste less of. What do they do with any leftover food? All of these questions make a difference and can make a real impact on how much waste you have.
Another thing you can do is to just consider how much food you are offering throughout the day. If you are offering canapes and food after your ceremony then chances are people are going to eat less at the main food time. Then if you throw an evening buffet in the mix alongside serving up part of your cake – chances are there is going to be a lot of food leftover so thinking about this can be a huge factor in creating a zero-waste wedding.
Also on the topic of food, if you are having a cake then this is another way you can save on food waste. Talk to your cake designer and consider how many portions you actually need to have, and if you take some home are you really going to eat it or will you forget and then a week later it end up in the bin? The cake should never end up in the bin and you certainly don't want that to add to the food waste build-up. If however, you still end up with cake leftover at the end of the night then is there anywhere you can donate it? Can you give it to the hotel staff to share around? Is there anywhere near your venue you can take it the next day? Just take some time to think about all of the options that avoid putting any leftover food straight in the bin. Another simple option is to ask your guests to bring Tupperware or even supply bags and encourage them to take food home with them to eat.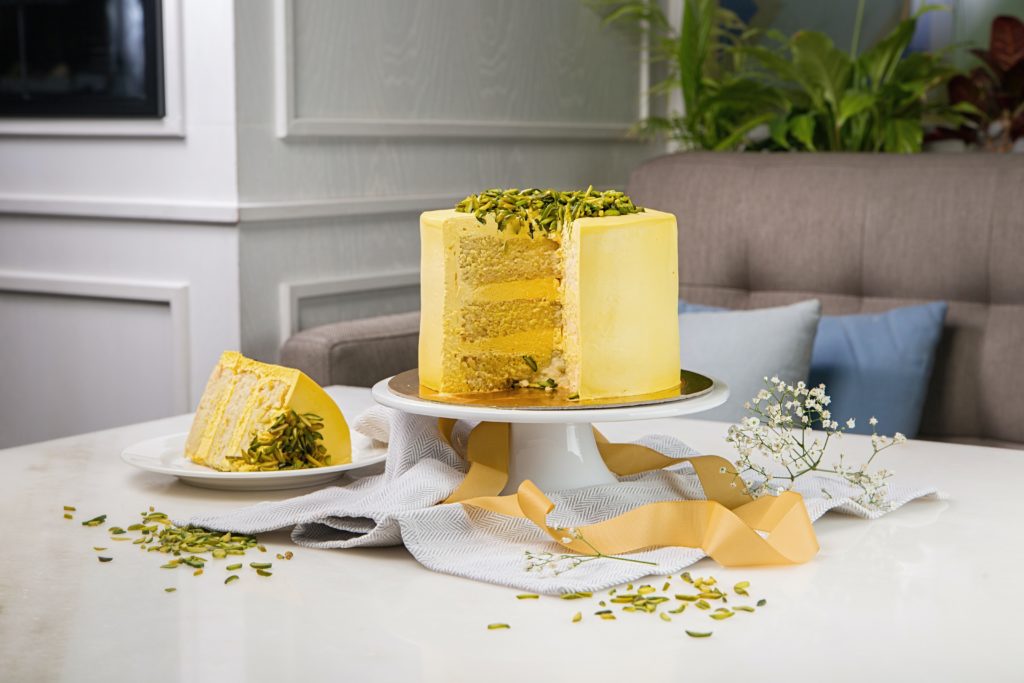 Consider your decor choices
It's becoming more and more said and seen that going "plastic- free" for your wedding (or anything!) is the way to go. To eliminate single-use plastic and go for more sustainable options. Of course, plastic has a huge environmental impact and is absolutely not eco-friendly. However, have you considered that one of the main culprits of waste at a wedding is actually paper?
As paper is generally more recyclable, it tends to be the go-to option for having less waste. However, some paper goods actually aren't recyclable as they are often coated. Plus excess use of paper is bad for the environment. Using paper is often inevitable at a wedding but consider how much you are using and always go for options that are more eco-friendly and can be fully recycled.
Another option to create less waste with your venue decor is to consider your sources. Hiring items is a great sustainable option as companies will hire out their stock for you to use and then once you have used it, it gets taken back and then reused over and over again. This is a really great way to not only avoid a huge amount of things you don't need or won't use again, but it also means that these items have a longer life span. Generally, items from hire companies are also of higher quality so will last a lot longer. It is also worth noting that where possible to work with a company, or stylist that is local to you or the venue. This reduces travel and emissions too. If you do work with a hire company or stylist and you want to make sure the items are sustainably sourced then do speak to them about where they source items as a lot of stock can still be widely imported.
If you are dressing your venue yourself or have friends and family to help then do also speak to your venue and make them aware that you are having a waste free wedding and that nothing is to be thrown away.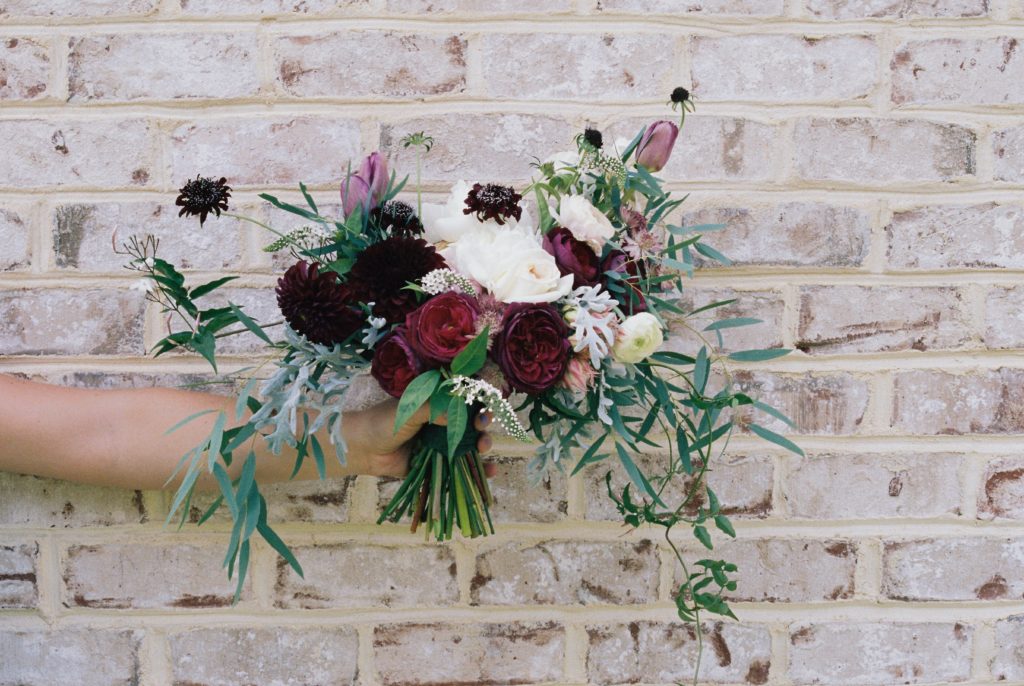 Using seasonal flowers and eco methods
Flowers are another of those beautiful parts of a wedding day that often go to waste. There are so many ways you can be more eco and avoid waste when it comes to your flowers. Finding a florist that works in this area will make it so much easier for you to be as eco as possible and have less waste. A florist or flower grower that works or grows British grown (where possible) will also allow you to have less waste. They only cut what is necessary and will have their own methods of waste disposal. Also, British growers sell by the bucket and will only provide exactly what is necessary. They also don't come in wasteful packaging meaning you save on waste straight away.
Creating a plan of what to do with your flowers on the day and afterward will also help create a wasteless wedding. Where can you use and reuse them throughout the day? Use your bouquet in your reception so it isn't left lying around. It is also a great idea to plan what you want to do with them after your wedding day. Can your venue make use of them? Maybe consider donating them to a hospice or somewhere that could really brighten someone's day? Doing this means the flowers aren't going to waste straight after your day and can be reused to bring joy to someone else.
Another option for being wasteless with your flowers is to go for dried or preserved flowers so they can be given as gifts to be taken home to be a long-lasting display in your own home.
We have a full article on ethical wedding flowers that you can read here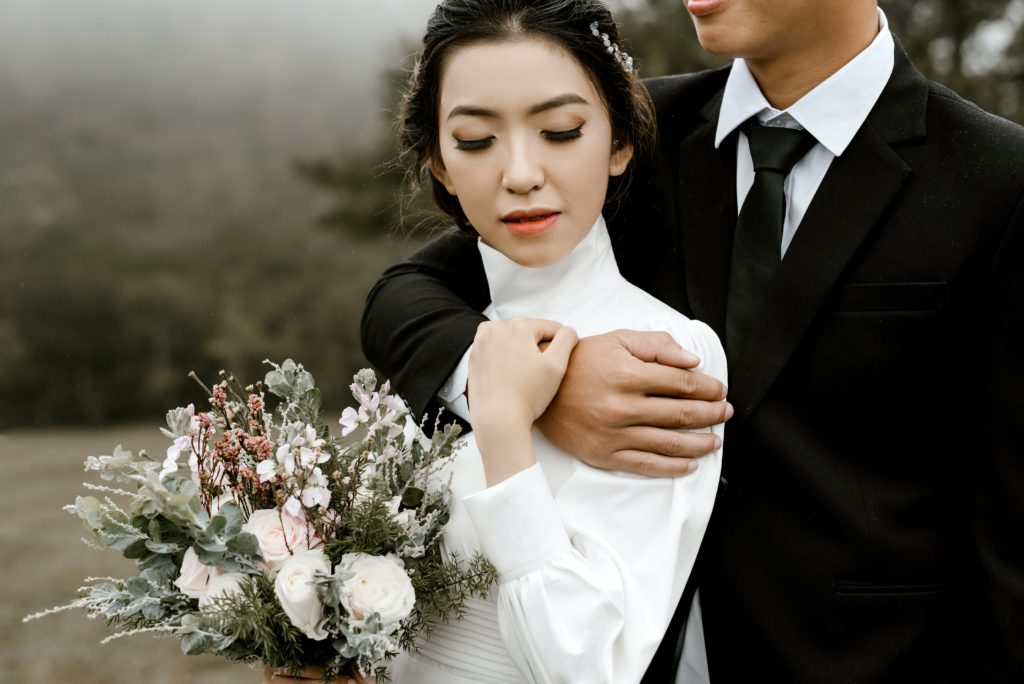 Sourcing your outfits and what to do after
Your wedding outfit is one thing that always generates an element of waste. As horrible as that might sound, wedding outfits can often contribute a lot to carbon footprints. Depending on where you source an outfit it can often be made under unethical circumstances, with fabric that is not sustainable or ethically sourced.
What we really want to talk about are the options that you can have to go for a wasteless wedding. Have you ever considered renting your wedding dress? There are also some incredible pre-loved boutiques out there that sell gorgeous dresses that have been donated from previous brides or are samples sent from designers or boutiques that they cannot sell on. Some of these boutiques also give a huge range of designer dresses for a lower price point so also helps to keep the cost lower.
When it comes to thinking about what to do with your outfit afterward the same process can apply. Consider selling your outfit to another person afterward. You could donate it to a store or you can even get it made into something else that you will actually wear again! There are so many options for this and each of them really helps to lessen the waste. You can read more about the options for an eco wedding dress here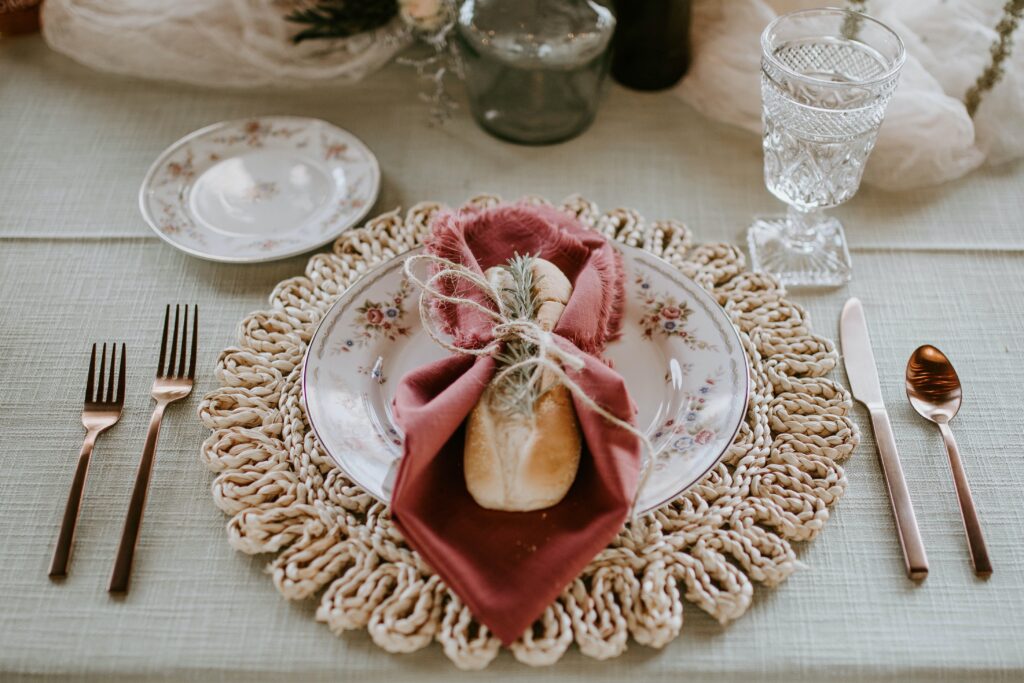 Talk to your venue about how to be more eco friendly
There are so many incredible venues out there that are eco-friendly and sustainable. However, wherever you decide to get married, you can still have a discussion with them about their practices when it comes to being more eco. Discussing where they source food and drink from, what their food waste and their clear-up policies are can have a huge impact.
Let them know that you want a zero-waste wedding and ask them how they can help you with this. Talk to them about clearing up and recycling policies and what they provide. Even things from the big plastic bin bags people use to clear up the mess can be damaging so ask about or research the options. Venues might have recycling and compost waste so ask if they can have labeled bins around to help guests to do their bit too. If they don't offer wasteless options then you can look at companies that can help do this for you.
You can also speak to your venue about whether they have decor that you can use which means you don't have to buy as much. This also means that you aren't buying as much and wasting it afterward. If they don't have this then ask if they would consider taking any items off you to reuse for others after your day.
Looking at all of the above points can help you to work this out and then discuss it with your venue.
Read more about how to find an eco wedding venue here.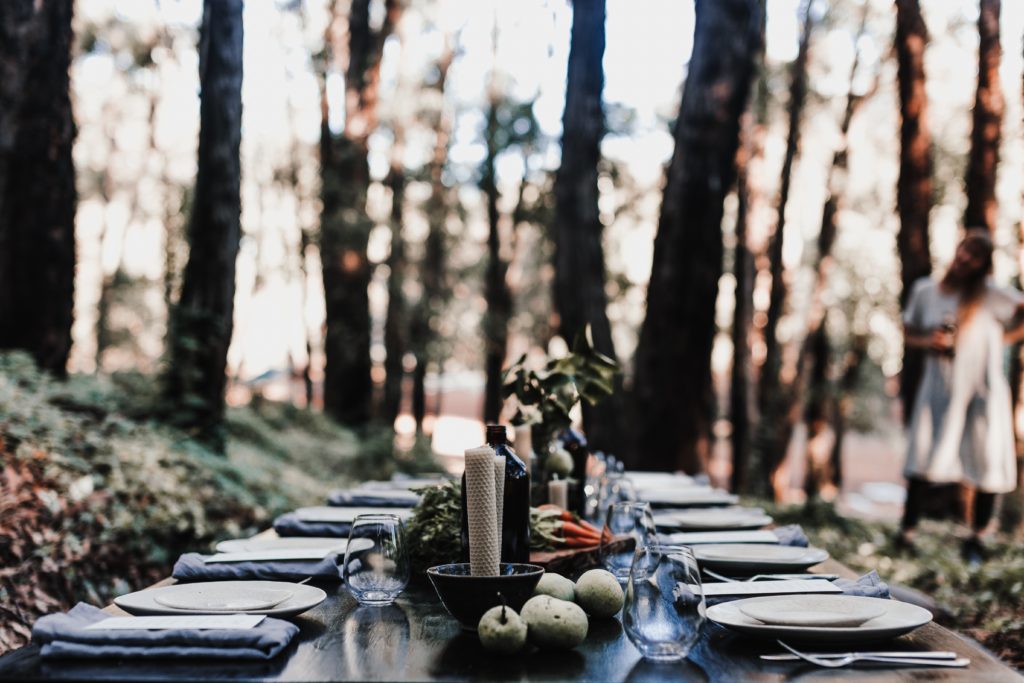 Find eco friendly and ethical suppliers
Whatever suppliers you are working with, if you truly want to be as eco as possible, speak to them about their practices. If you are working with a planner or stylist, are they buying items for the day and then never using them again? Are they sourcing locally made products and not importing things from abroad? Do they have vintage or pre-loved items available to work with or hire? These are questions to ask your suppliers. Having a load of items that will only ever be used once causes an incredible amount of waste. Plus, importing products made cheaply causes a huge carbon footprint that can so easily be avoided.
To fully avoid waste when it comes to your suppliers, you can discuss their practices and where they source. If suppliers are providing items, can you check with them what they intend to do with the items afterward to avoid waste? For example, do they use them again and again? Do you have options of what will be used?
The question of what happens to anything afterward is a huge question to ask any supplier you hire as this is where the waste issue comes from. You can also talk to your suppliers about whether they are part of any form of alliance as this will give a great indication of their policies on waste and sustainability.
There are also a lot of suppliers that are fully eco and sustainable in their work and practices. They will be proud to display and discuss this but you can also ask them questions about it too.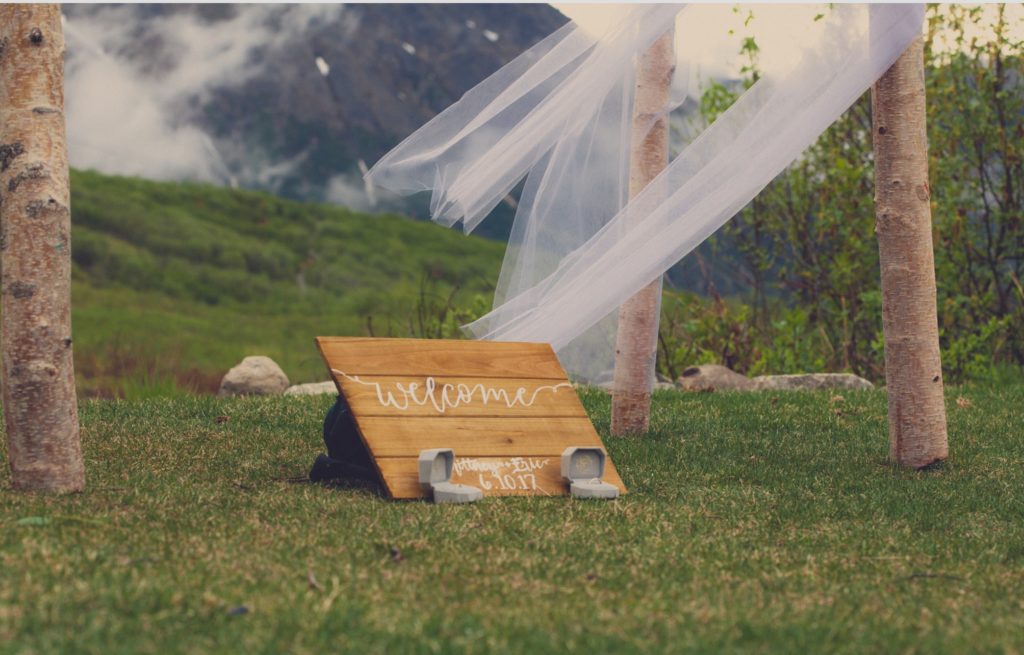 These are just 6 ways that you can consider when it comes to having an eco, zero-waste wedding. It all comes down to the choices you choose to make. From where you source everything, to what you eat, drink and where to the venue's policies and what you want to do afterward. If you consider those points then it will make having a gorgeous eco wedding a lot easier to manage. We really want to keep discussing and highlighting these changes that need to be made within the wedding industry and beyond so do come back and read the rest of our eco series.
IF YOU FOUND THIS USEFUL WHY NOT PIN IT TO YOUR WEDDING BOARDS?