Do you want to celebrate the lead up to your wedding day in style? Who wouldn't right? In today's post, we have the 14-day wedding countdown box by
Karen Dornellie.
With two weeks of countdown excitement, it's full of wedding-related gifts and products to pamper yourself with too!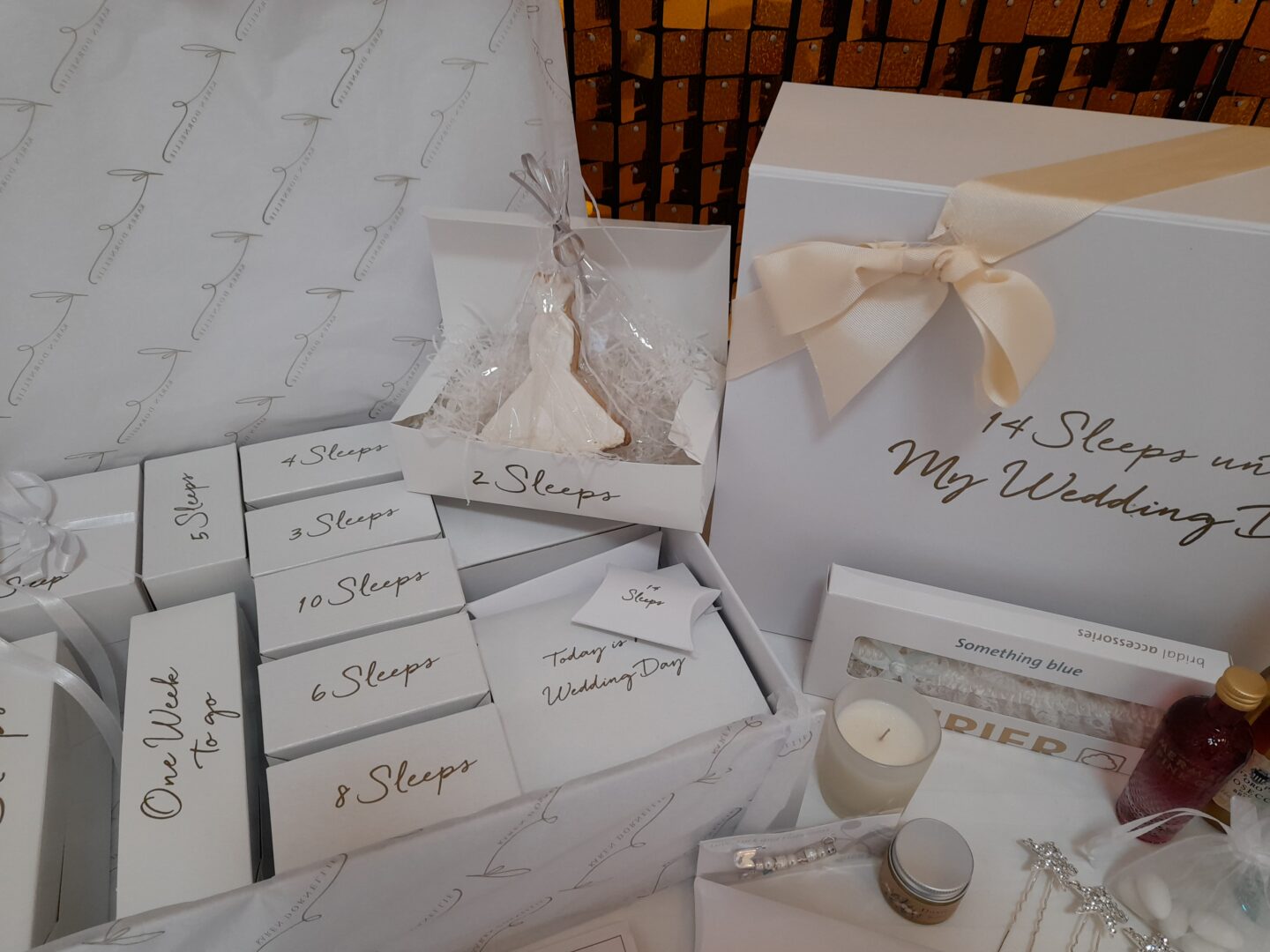 The lead up to your wedding day can be manic so taking the time out each day to open a gift will give you some downtime and help you to relax, even if it's just a little, in the lead up to your wedding day. These wedding countdown boxes would make a great gift for a bride to be, or you may just want to get one as a treat to yourself for all the hard work and planning you've done!
With 2 weeks of countdown excitement, each day will provide a treat to make your wedding preparations better! With sentimental goodies, items to bring you good luck and some traditional bridal keepsakes it's the perfect gift.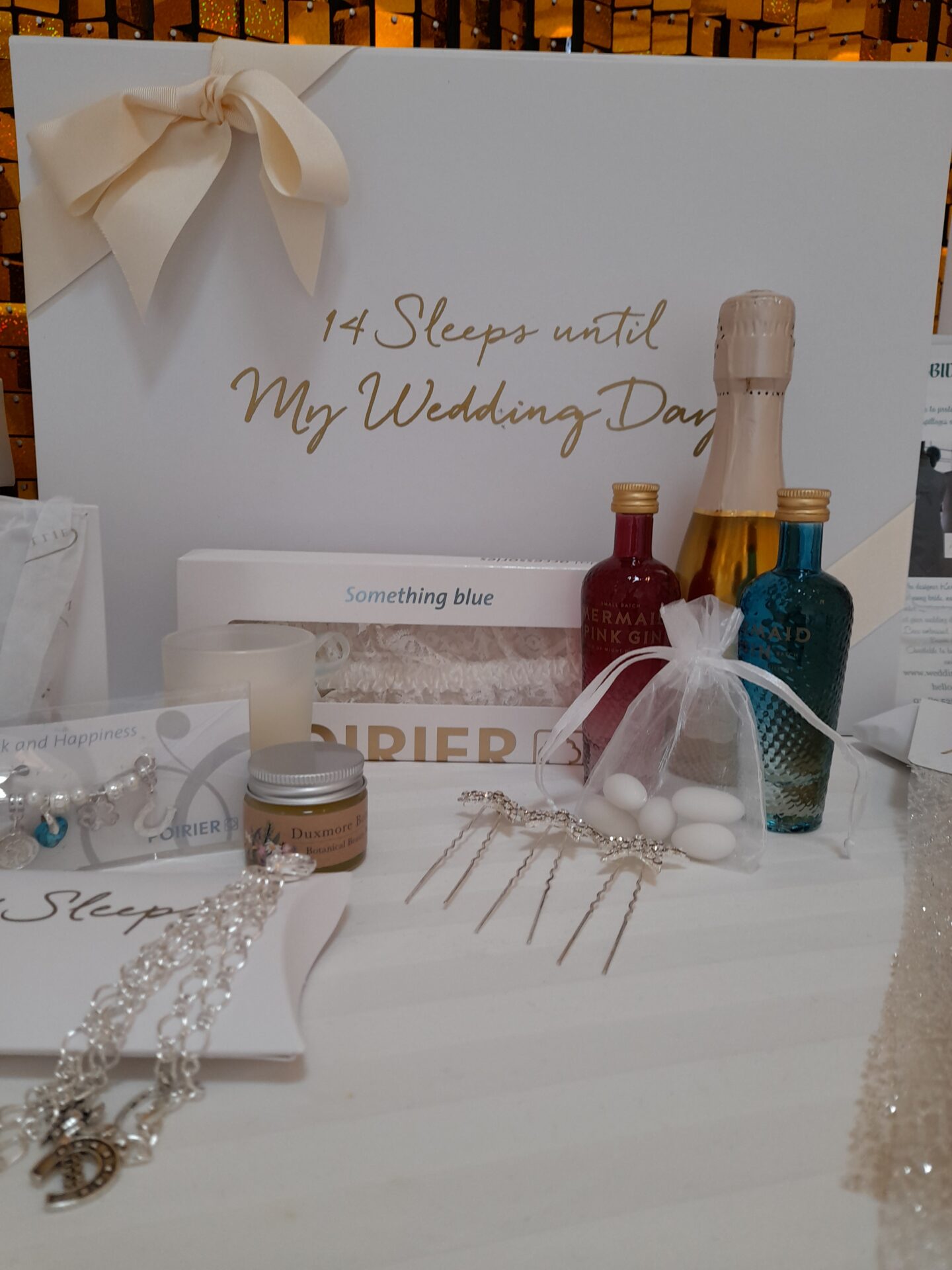 Each box contains different items with some sweet treats along the way too. Each gift for each day is presented in a separate box with the 'sleeps' written on it. All the 14 boxes come inside a presentation box to keep them all safe until ready to be opened! This wedding countdown box is sure to make you smile each morning and get you even more excited for your wedding day!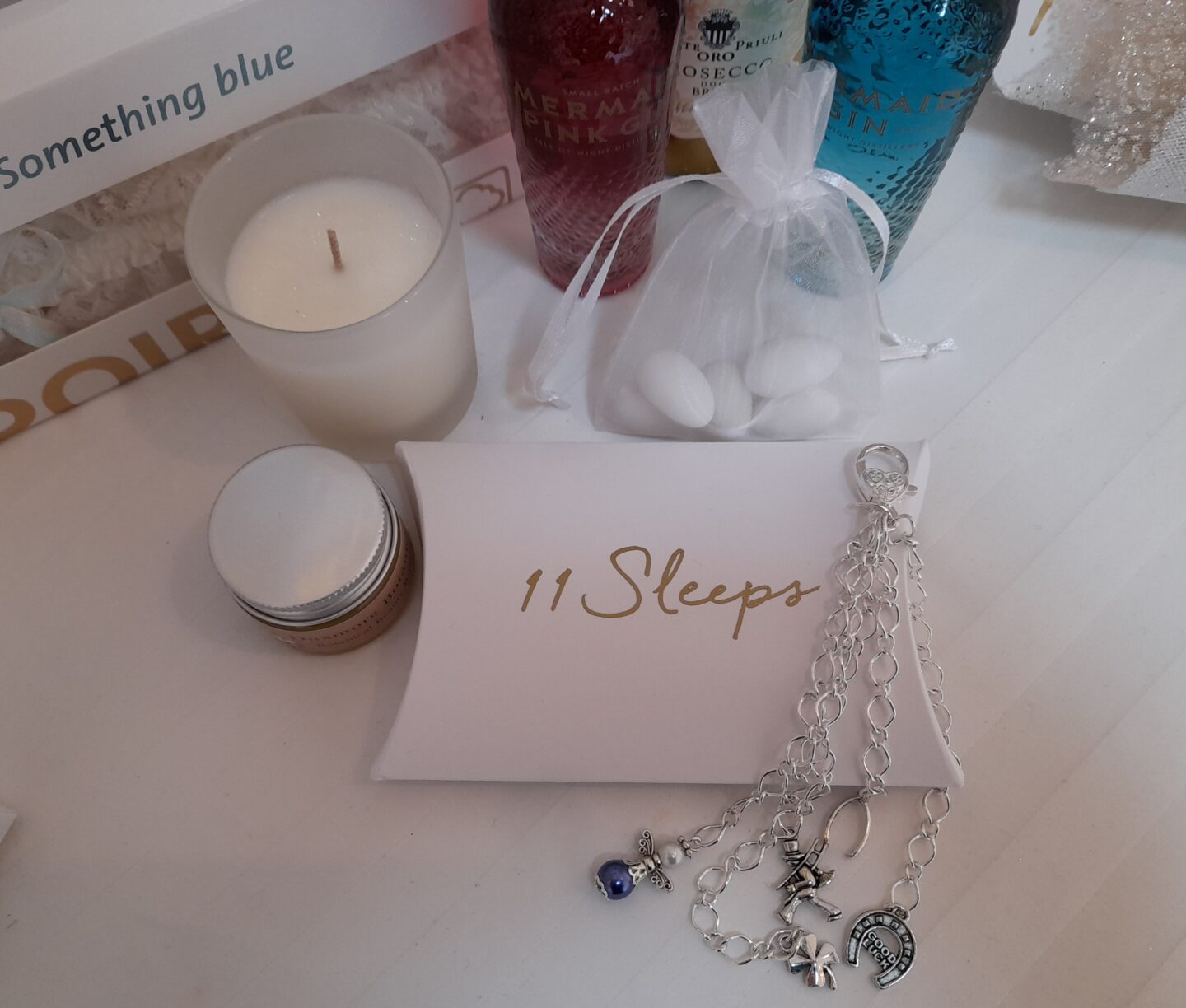 IF YOU LOVED THIS WEDDING COUNTDOWN BOX PIN IT!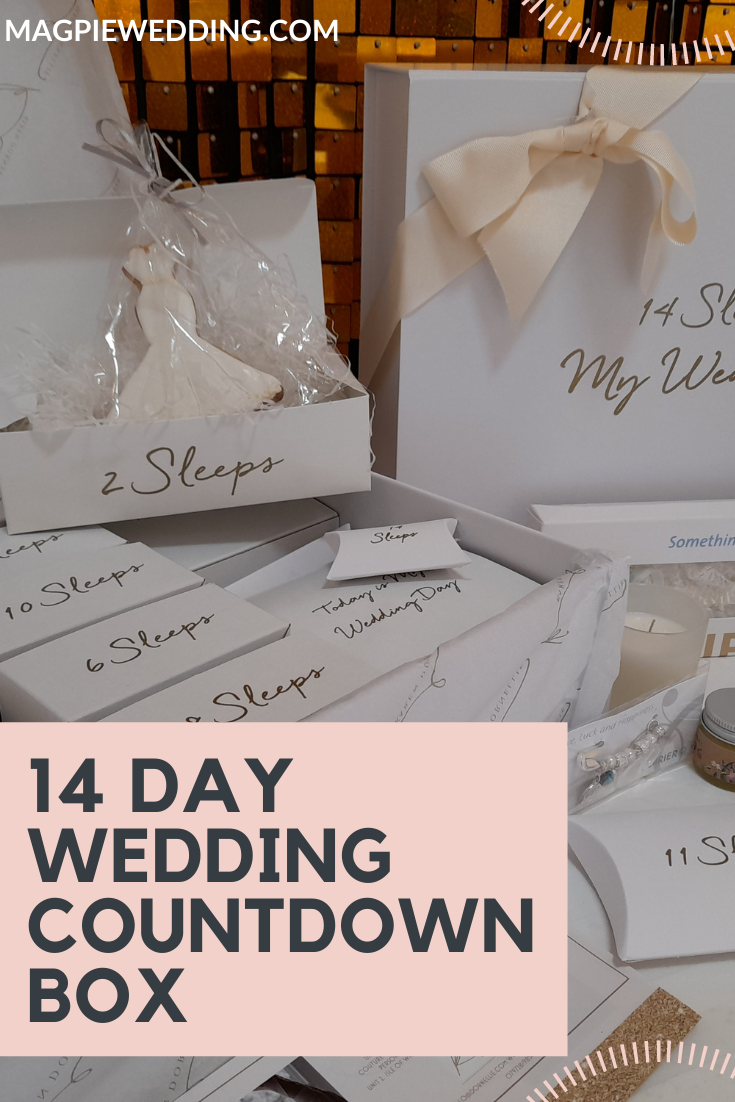 If you loved this wedding countdown box, you may also like;
4 Unconventional But Thoughtful Personalised Wedding Gifts in 2021
Our Top 7 Personalised Gift Ideas For Your Fiance or Partner