Today is logged as the saddest day of the year… we say; we have no time for a saddest day of the year, especially this year, so we're turning Blue Monday on it's head and giving you lots of blue wedding inspiration to feast your eyes on instead! From blue wedding dresses to hand-painted jackets and blue styling details – our favourite blue wedding inspiration from the blog. Enjoy!
Blue Wedding Dresses
Eco Friendly Excellence
A classic movie star wedding with a twist, as old school Hollywood glamour is launched straight into the 21st Century with it's eco friendly and ethical elements. From considered bespoke blue wedding dress, to foraged wedding flowers there's plenty of ideas and inspiration for the conscious bride!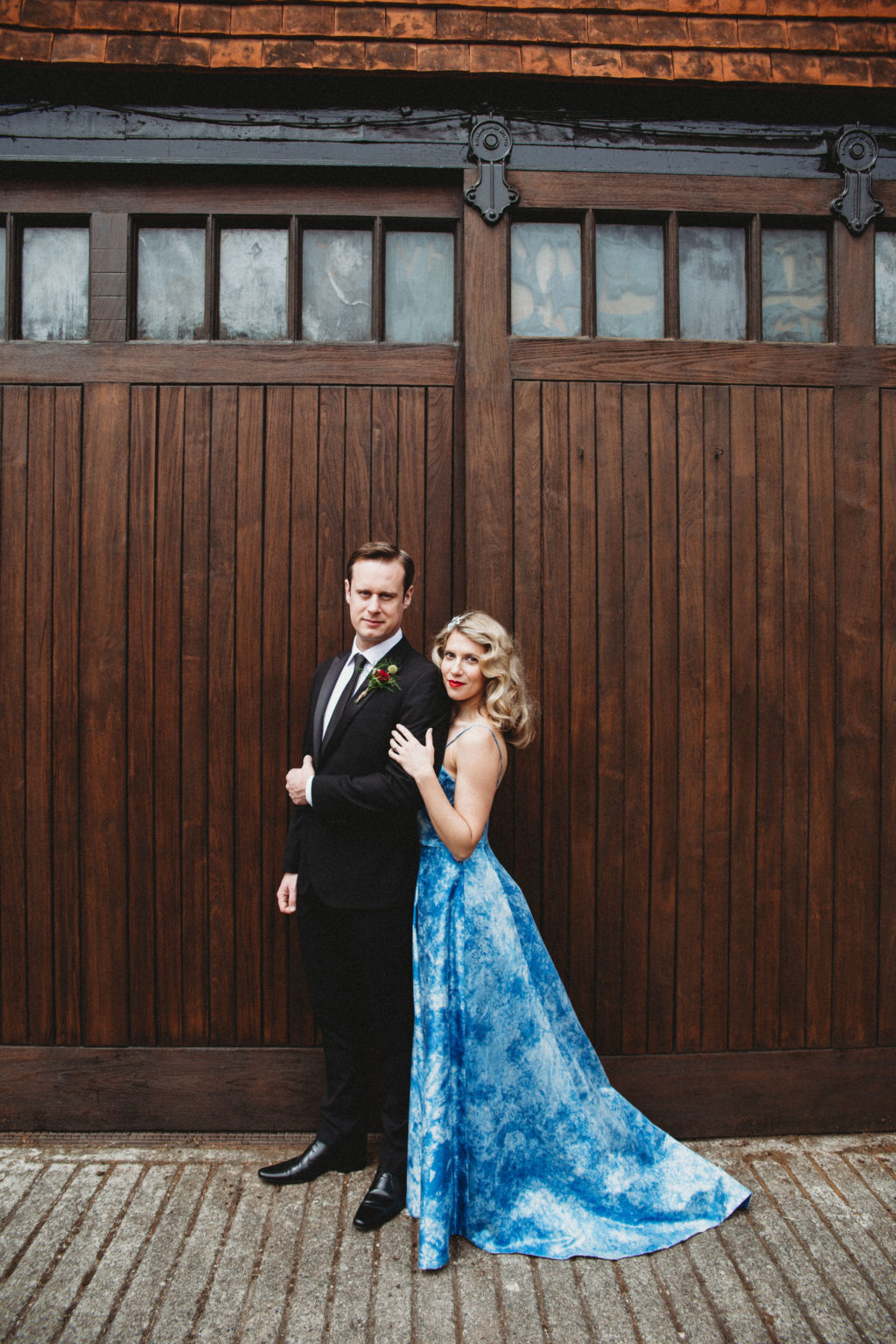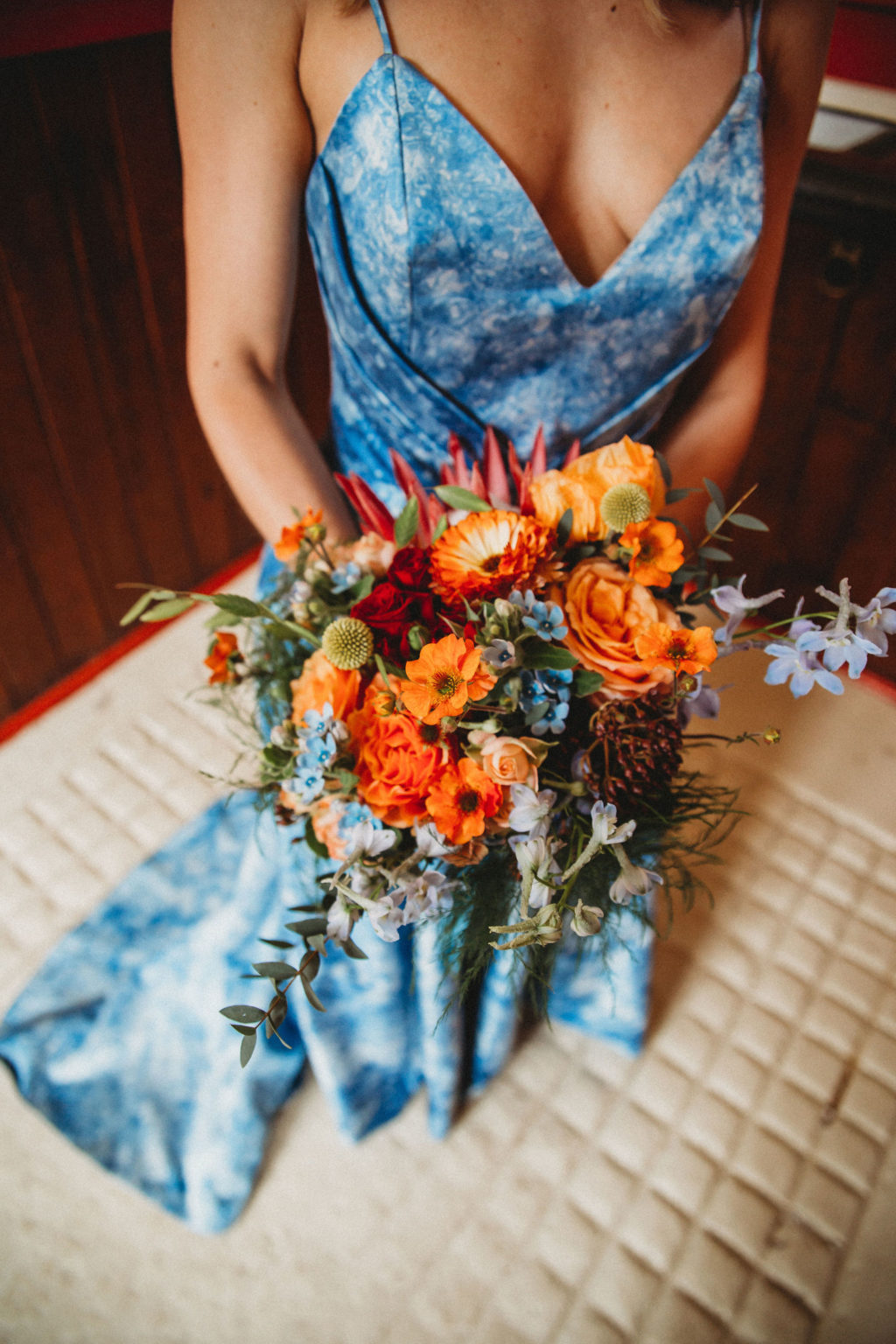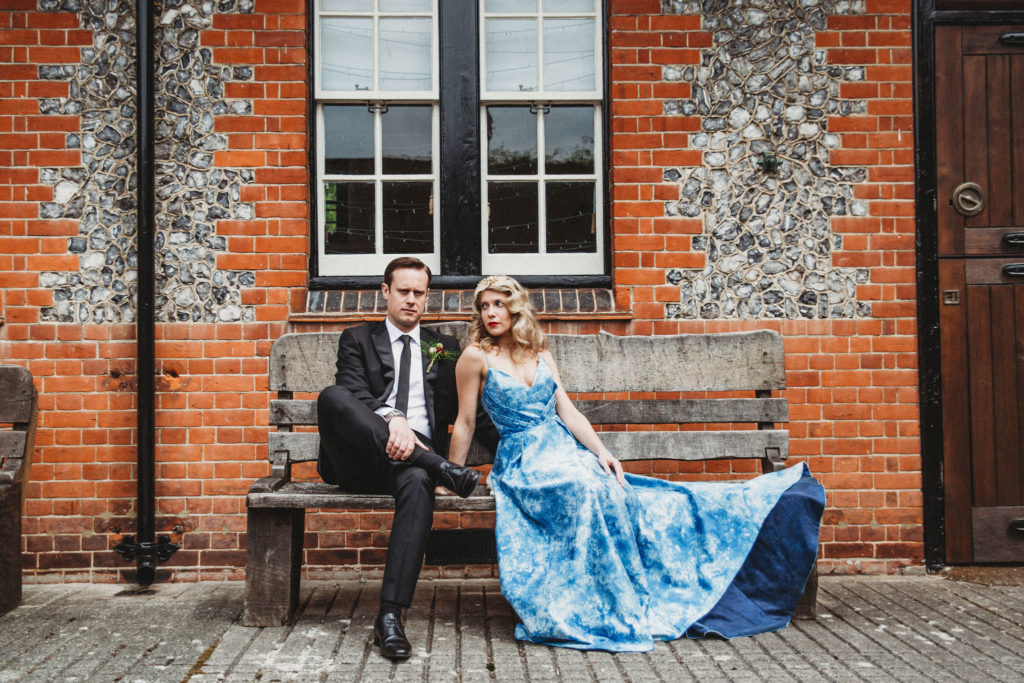 Photographer – Little Plum Photography
Read the Full Blog Here – Classic Moviestar Eco Friendly Wedding With A Blue Wedding Dress
Winter Wonderland
The most beautiful setting for a winter wonderland wedding has to be this picturesque ski resort on Mount Baker in Washington. If you're planning a winter wonderland wedding this is sure to get you in the mood for your nuptials for the end of the year. Whether you're planning on eloping or just keeping your fingers crossed that the snow comes on your big day. This will bring you copious amounts of blue wedding inspiration.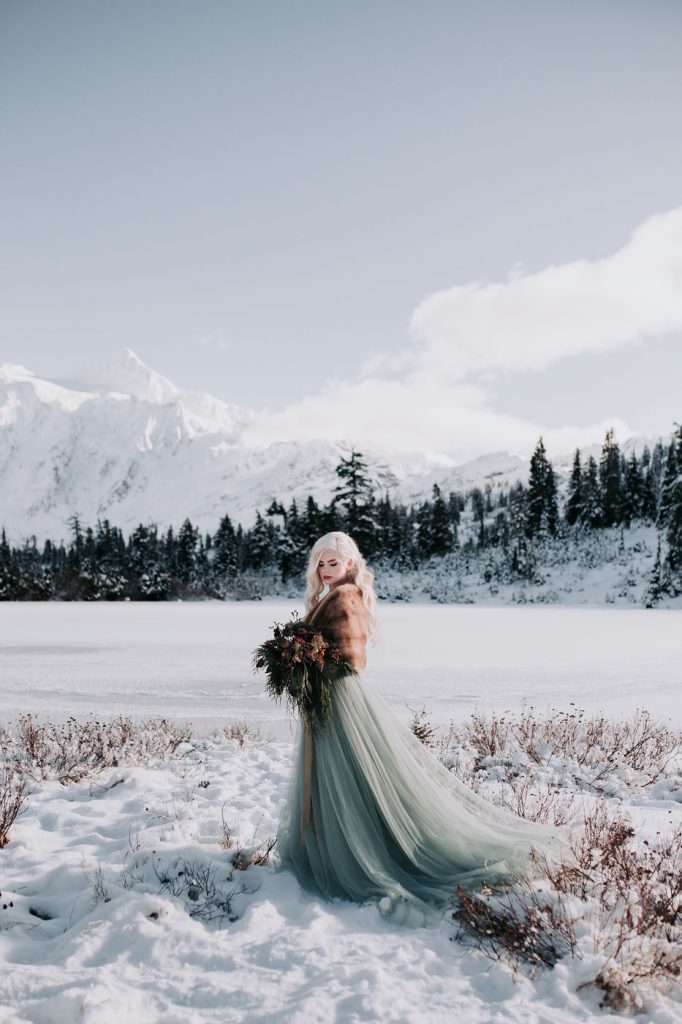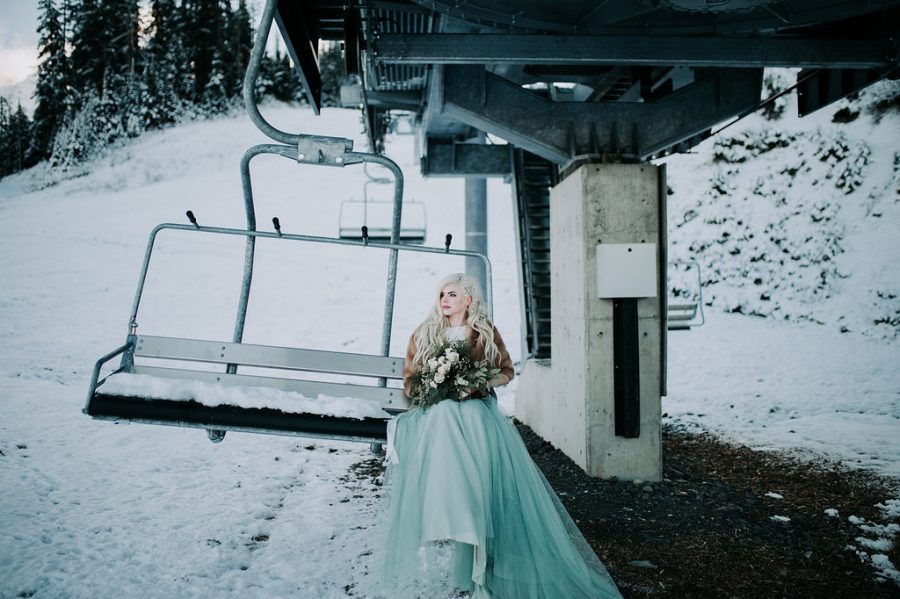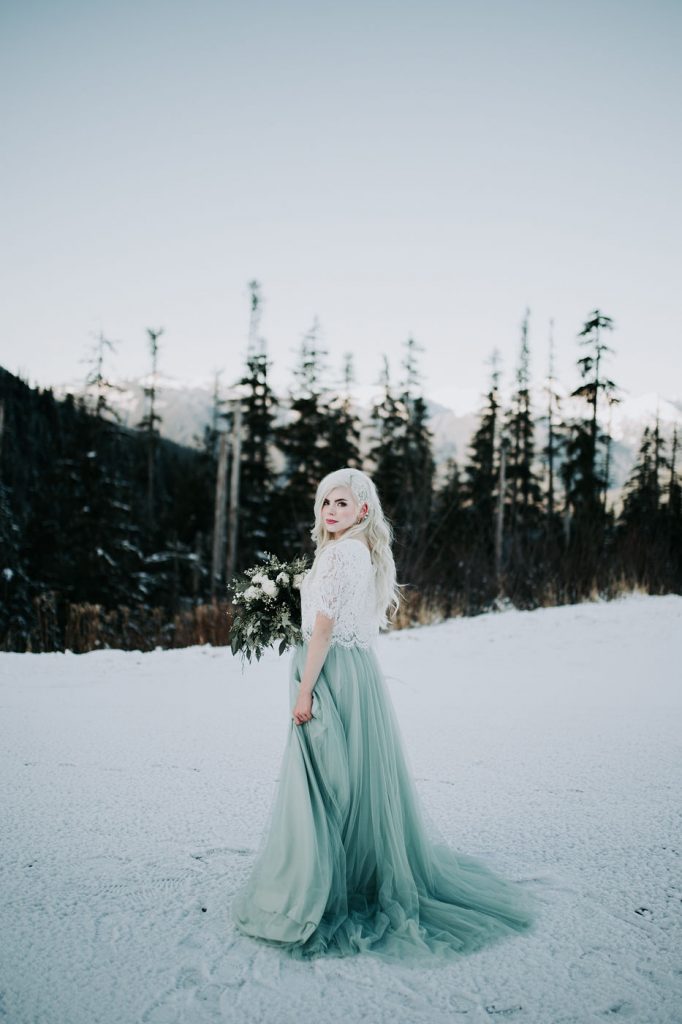 Photographer – Ashley Hayes Photography
Read the Full Blog Here – Winter Wonderland Wedding with Blue Wedding Dress and Fur Capelet
Romantic Pastels
Think English country garden wedding, inspired by colours and shades from the Yorkshire moors. This blog post showed that just because you have chosen a traditional wedding venue, it doesn't mean you have to choose traditional styling. With layers of blue tulle for the dress, with pops of pastel shades through the styling… we love!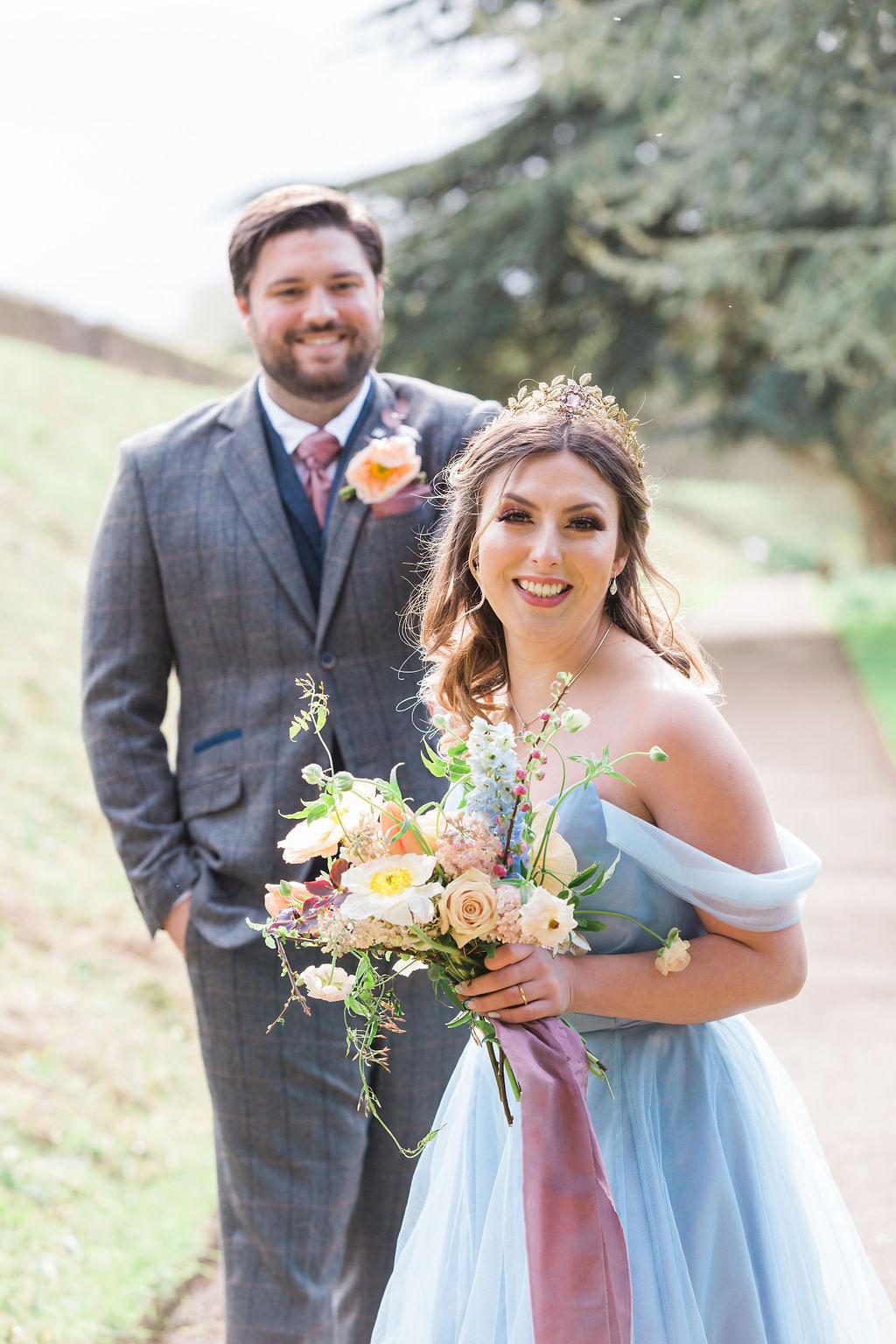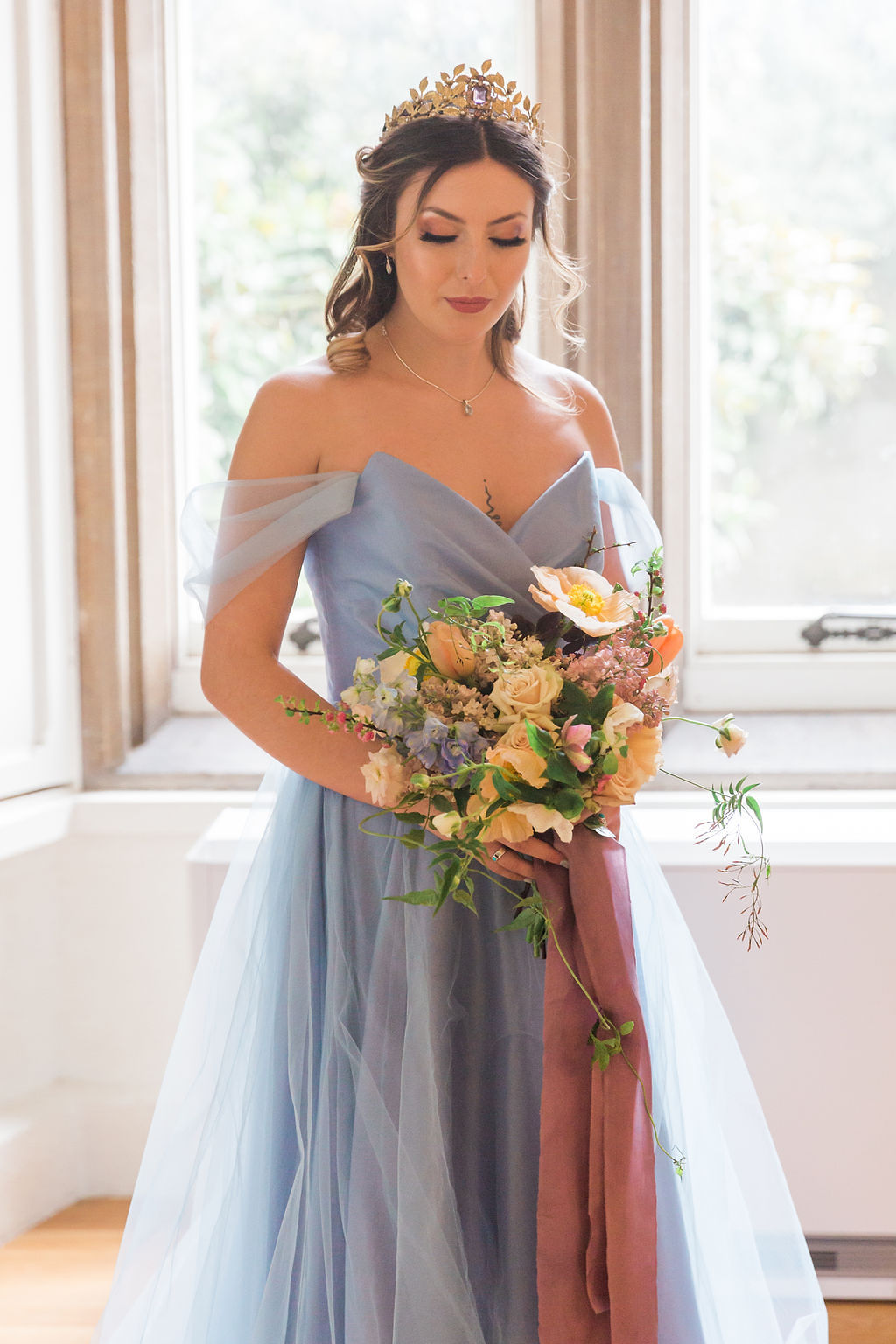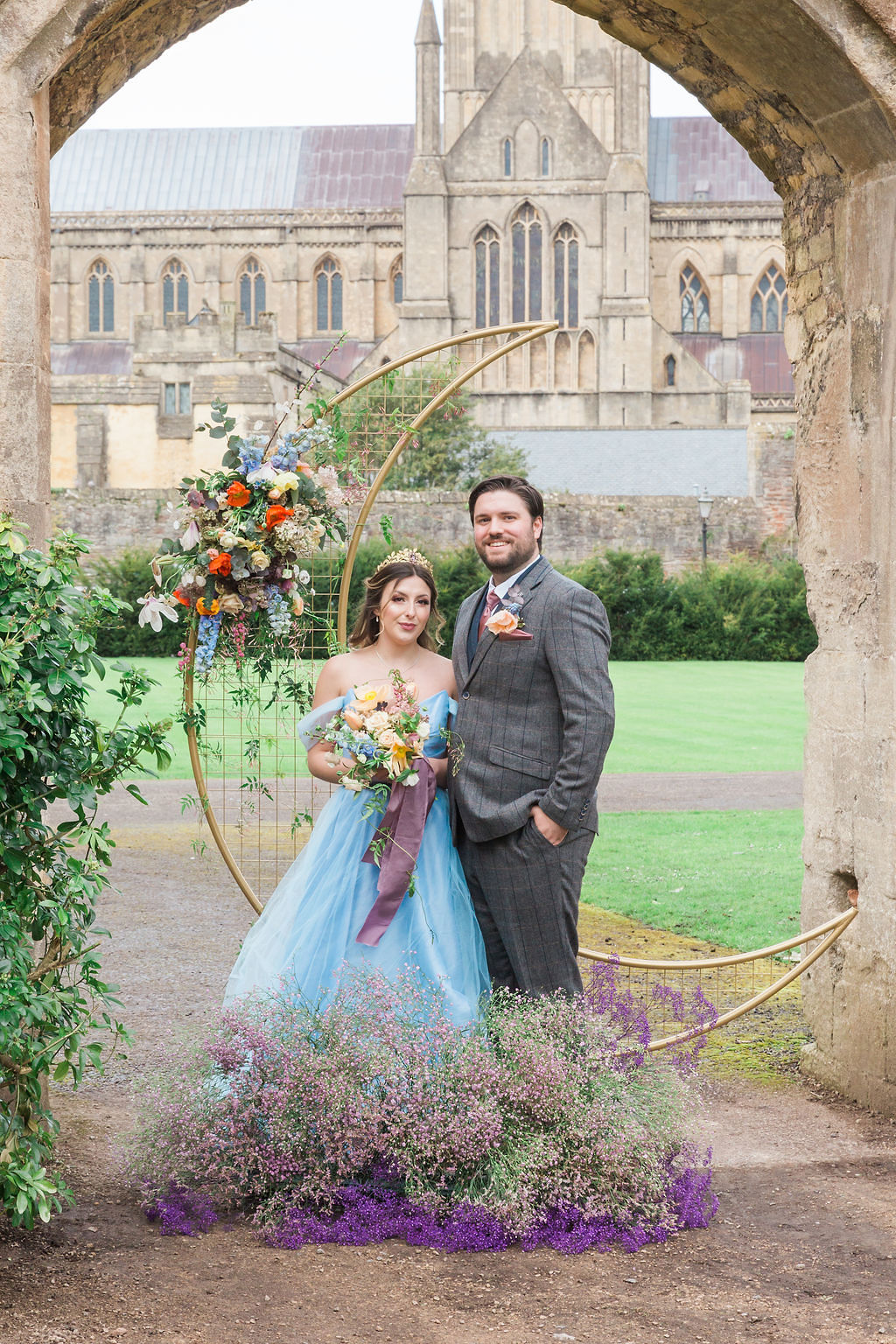 Photographer – James and Kerrie Photography
Read the Full Blog Here – Romantic Pastel Coloured Wedding With Blue Wedding Dress At Bishop's Palace Wells, Somerset
Blue Wedding Styling
Blue Accessories
Don't just think blue wedding dresses, your accessories can have a blue theme too! In this blog post we rounded up our favourite blue accessories for your big day! From underwear to hand painted jackets and beyond!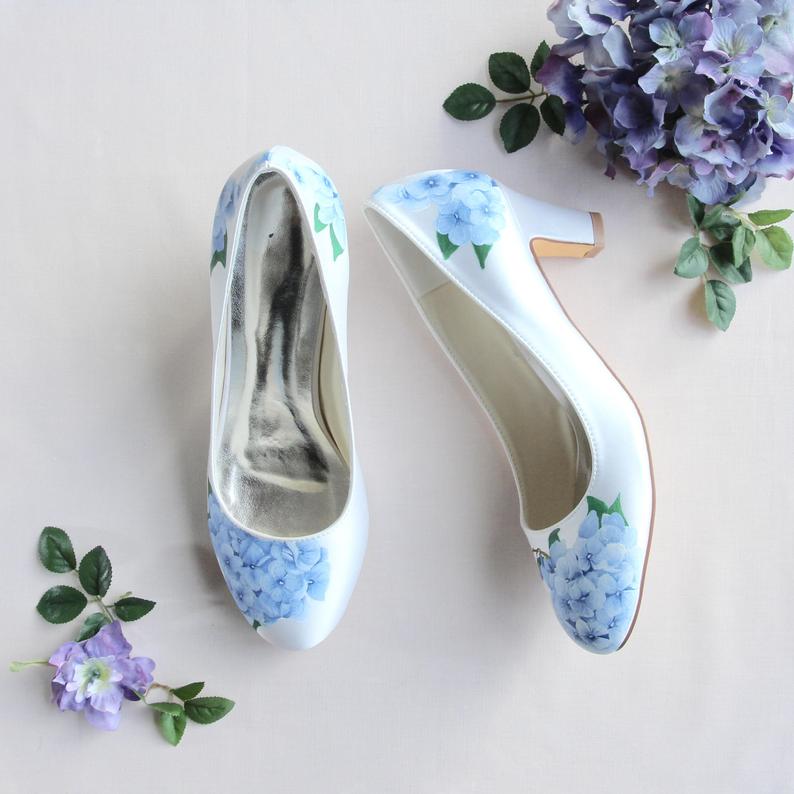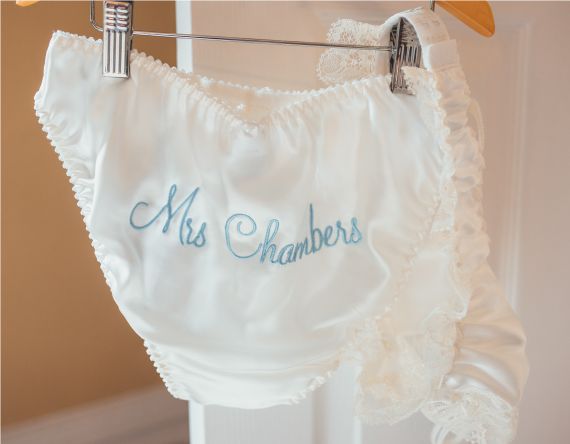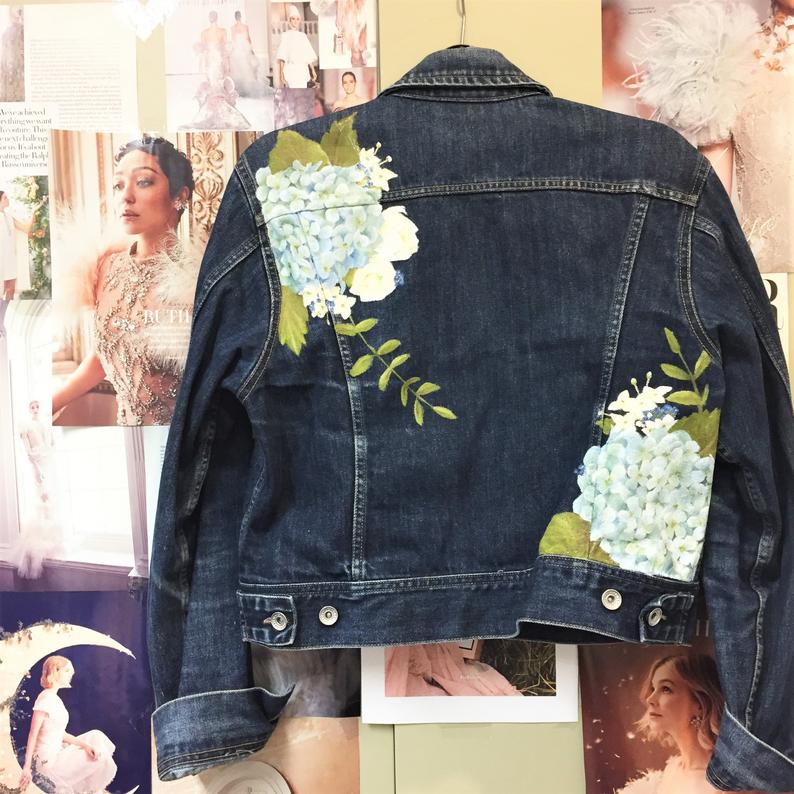 Read the Full Blog Here – From stationery to handpainted jackets – 10 ideas for your blue wedding
Vintage Vibes
Beautiful florals, a tea length dress and fun vibes with this chintzy vintage wedding inspiration. It brings intricate and unique elements to create an uber cool vintage feel, and shows how blue can be used with other colours to make your styling pop!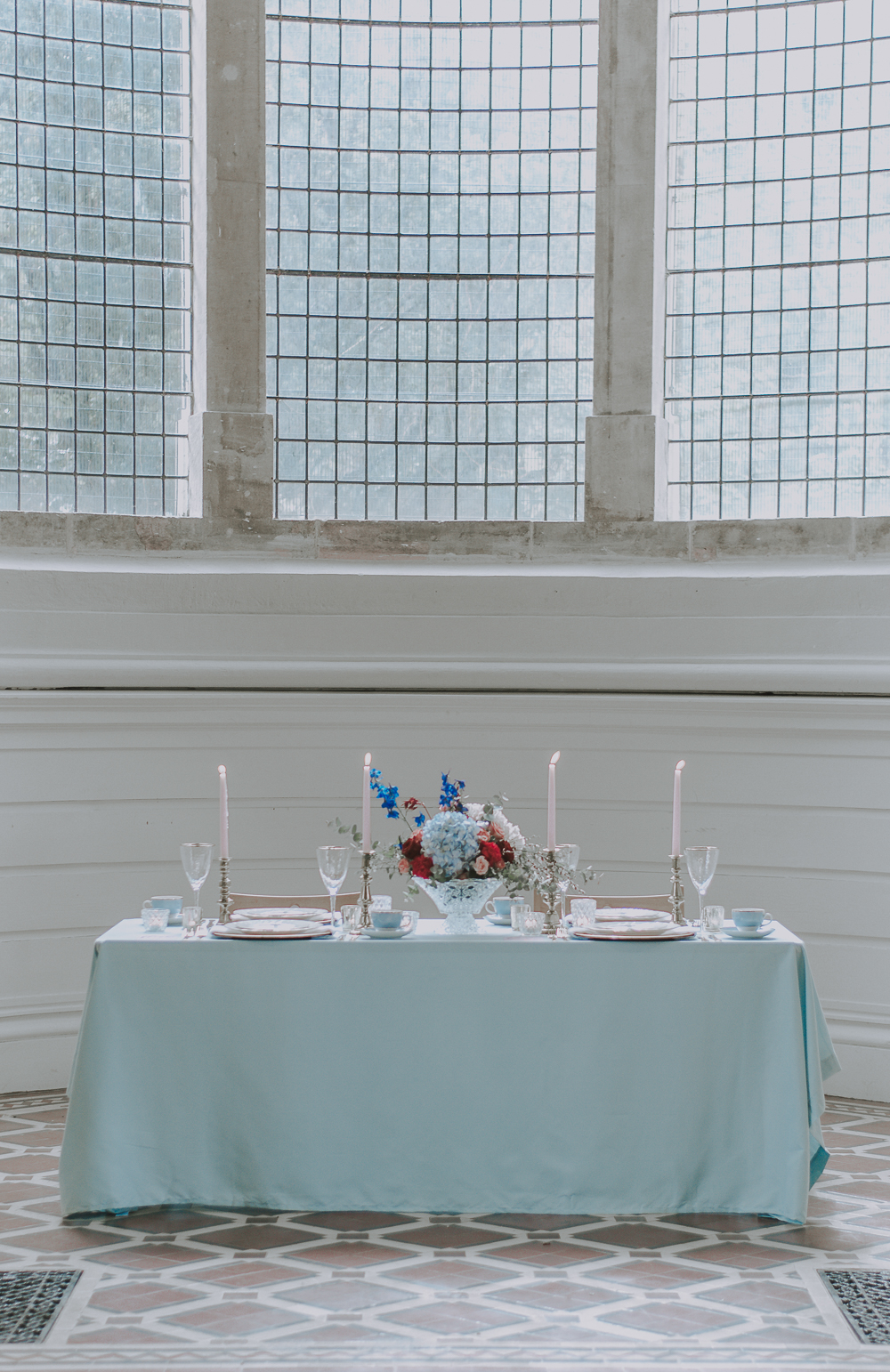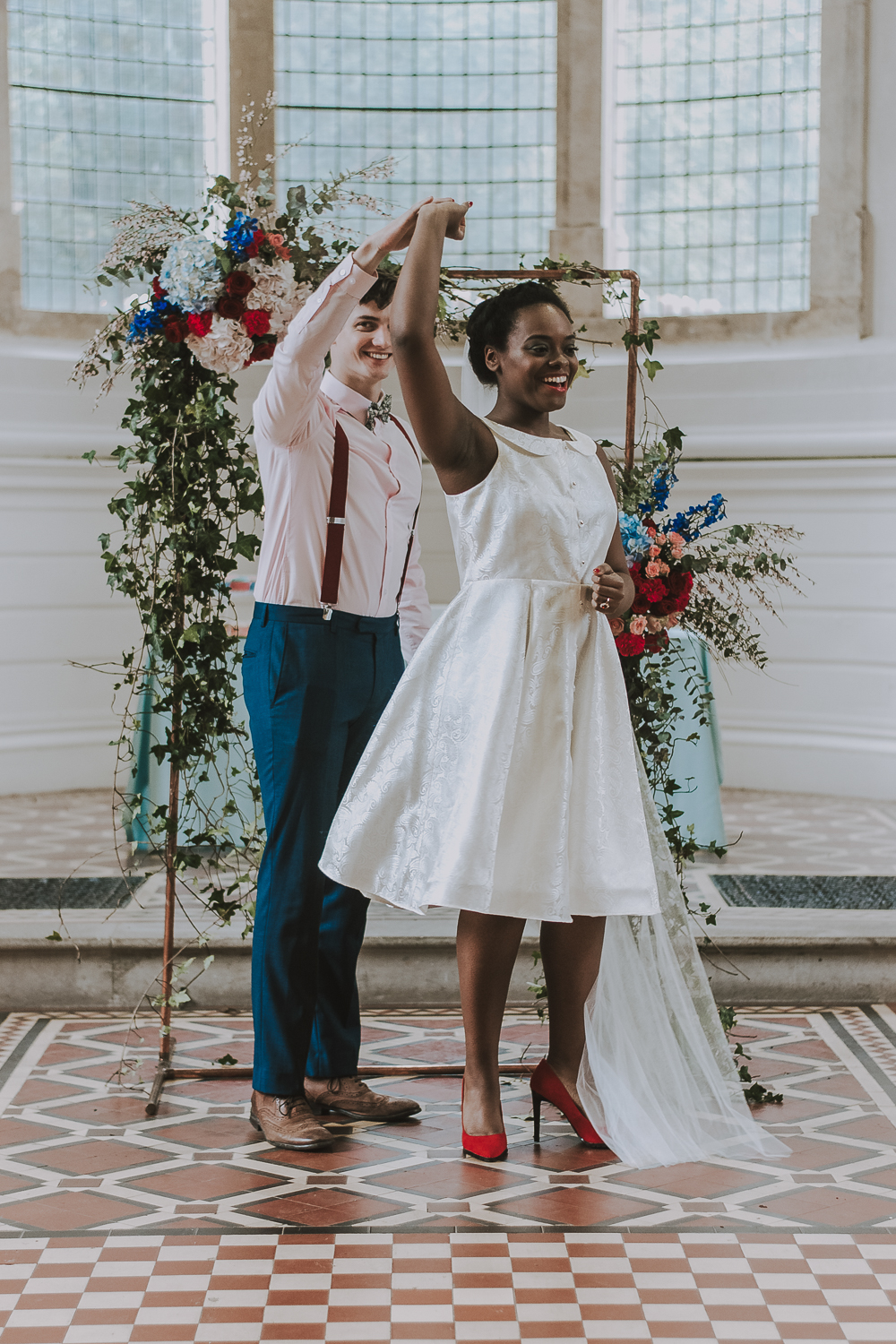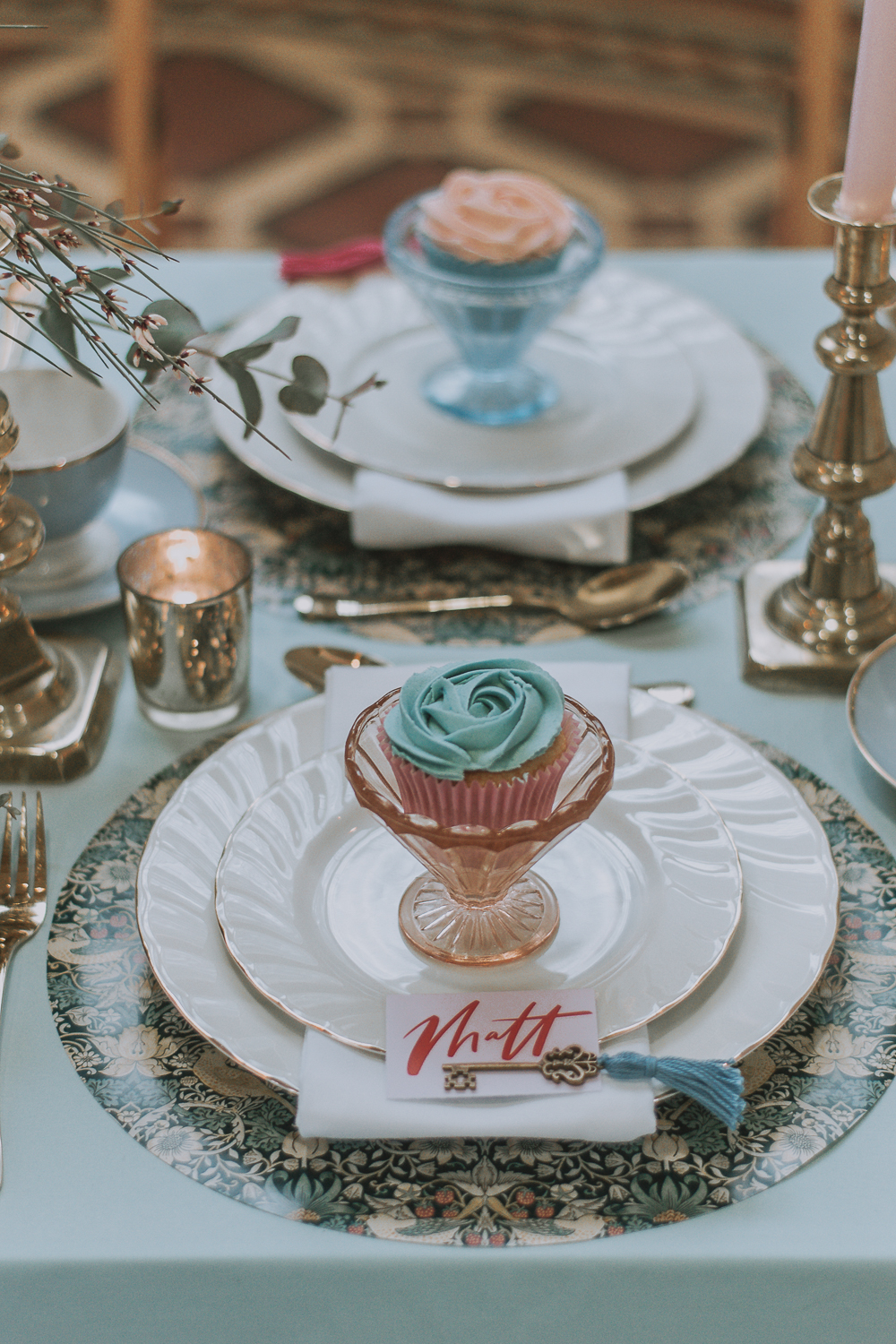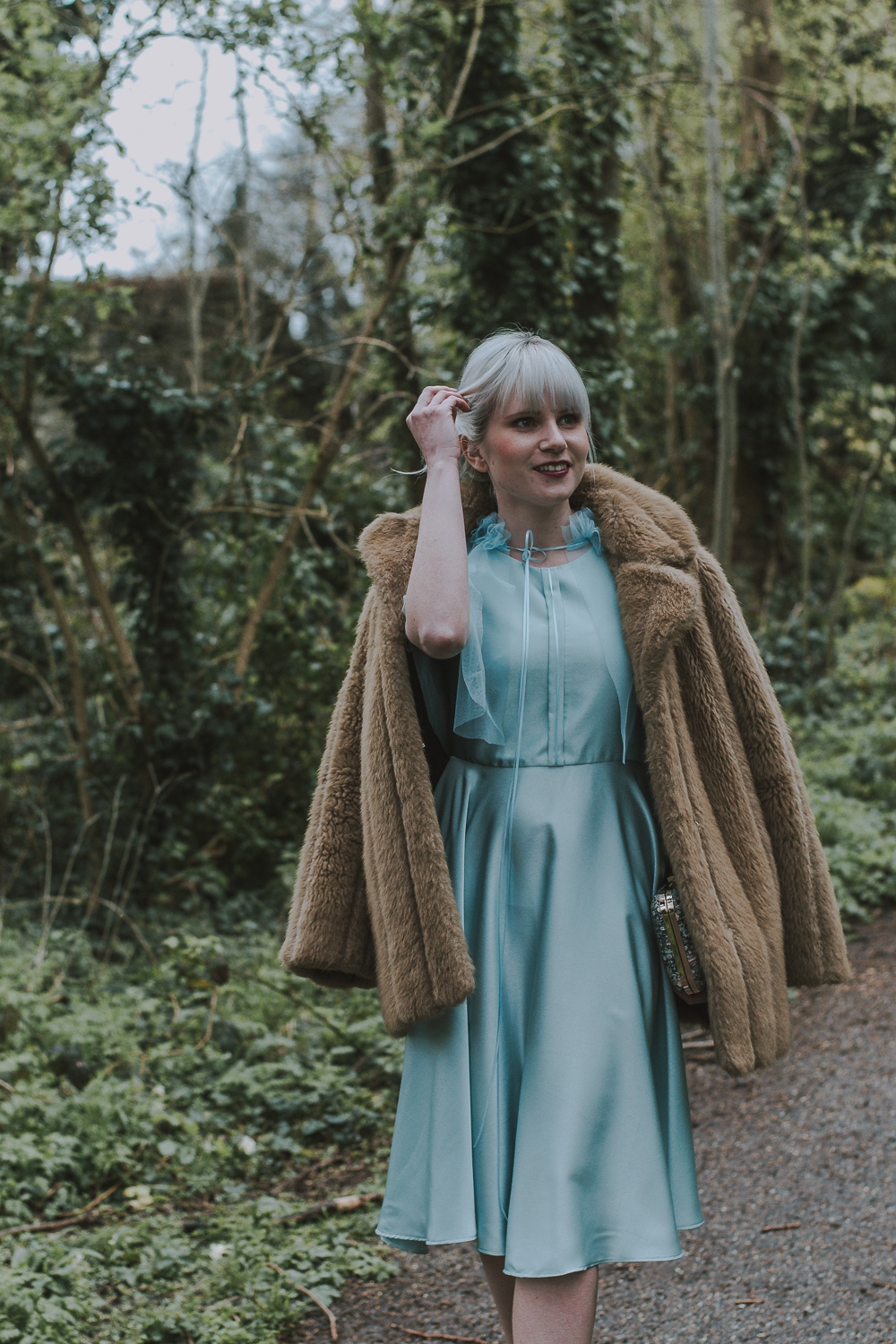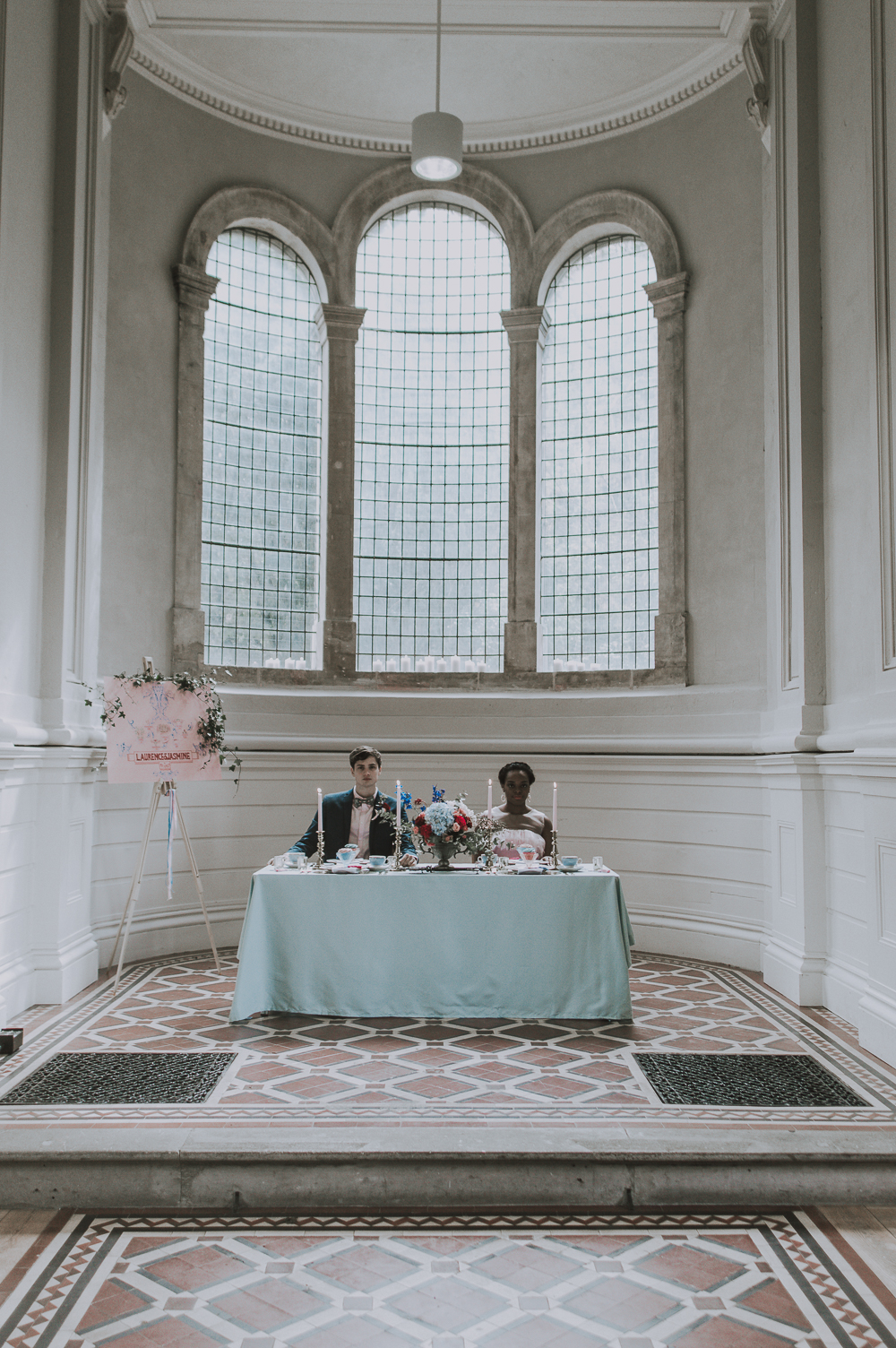 Photographer – Jessica Hill Photography
Read the Full Blog Here – Chintzy Vintage Wedding Inspiration with William Morris Alternative Style
Shades of Blue
Fifty shades of blue and beyond… this blog post is great if you are deciding on the right shade of blue for the big day! Click the link below to see the full post…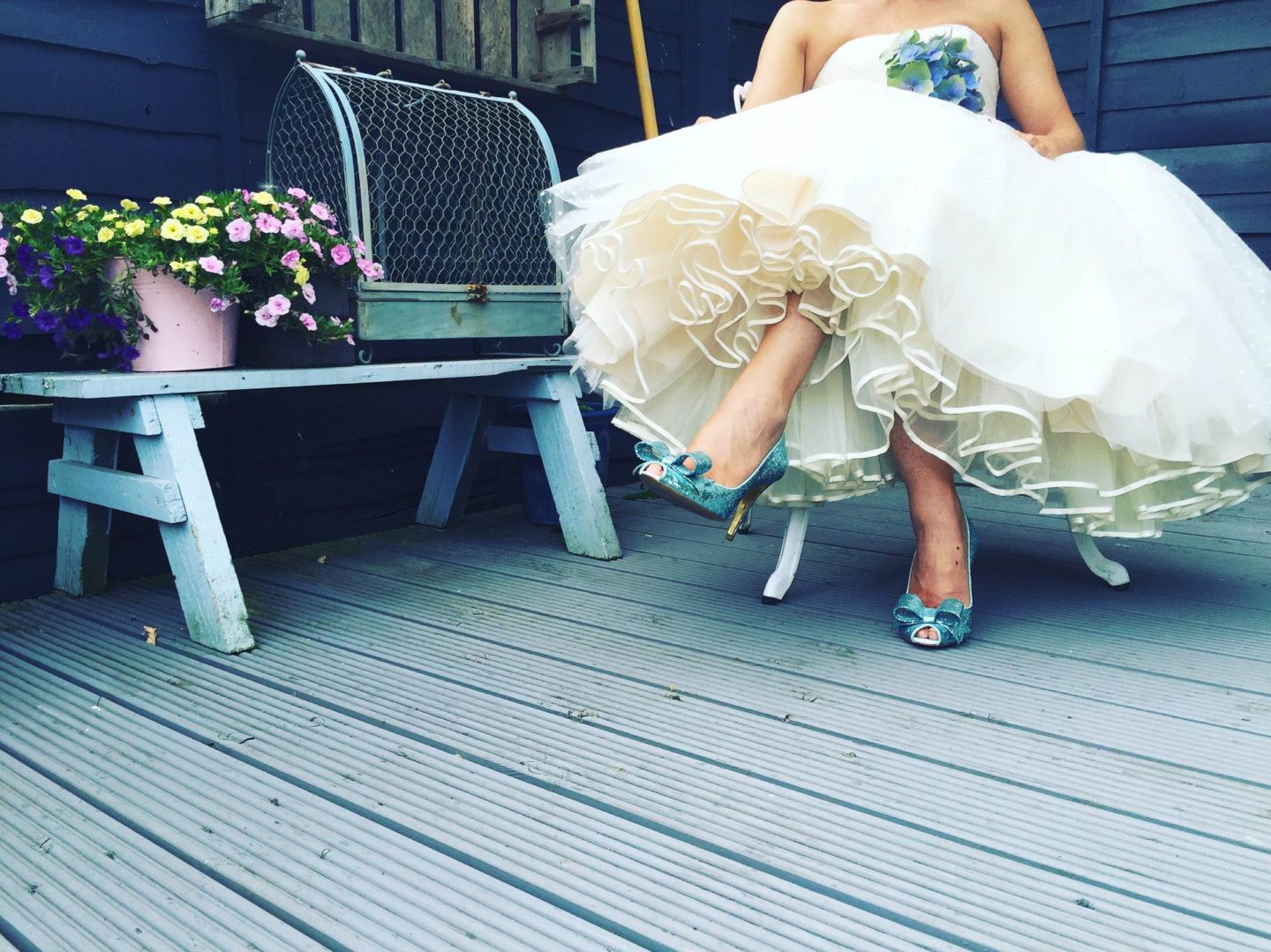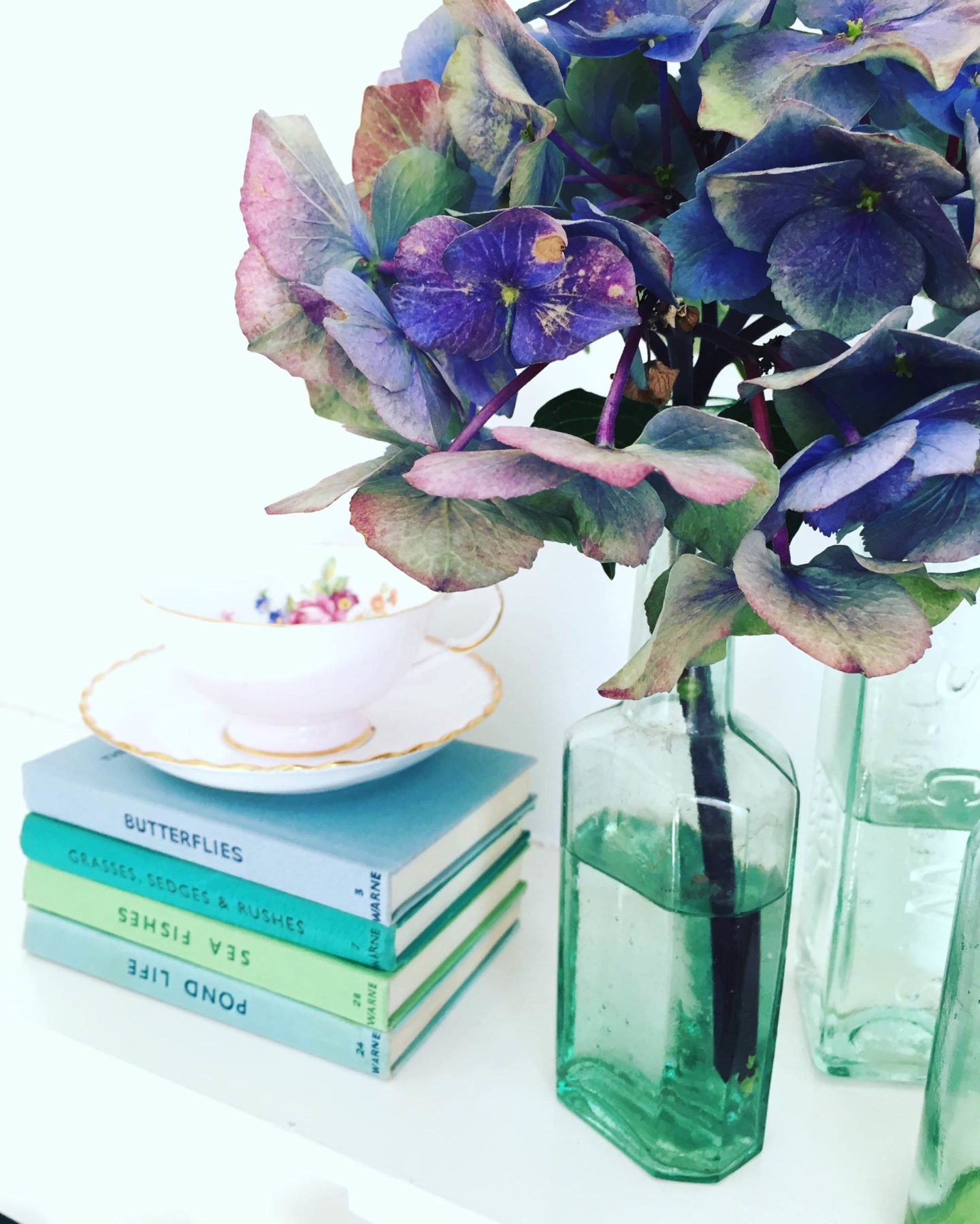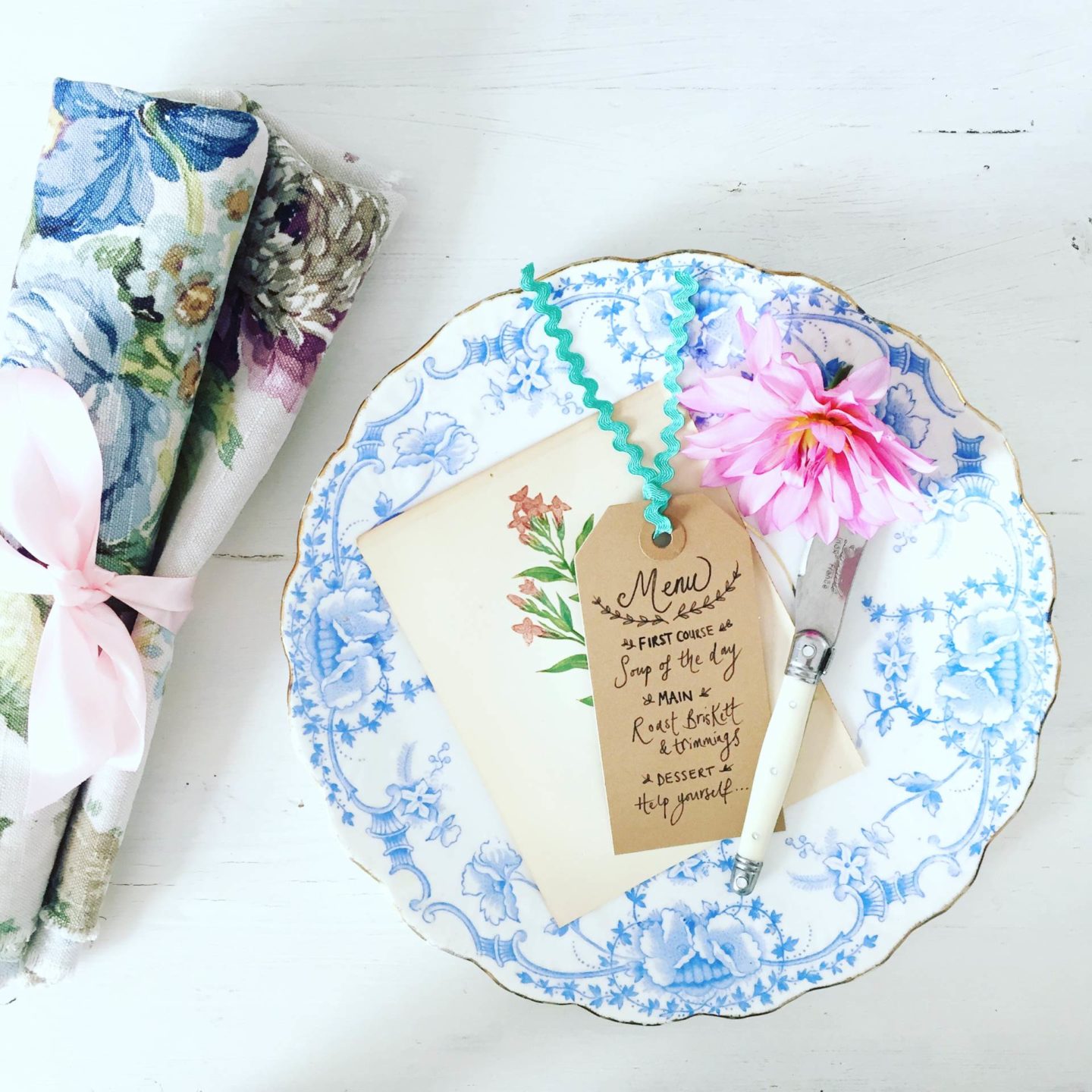 Read the Full Blog Here – Creating a shades of blue wedding
Blue Wedding Cakes
Boho Beach
We're stepping into summer with this beautiful blue shoot, with it's dreamy interior and private beach; it's perfect for a boho beach wedding! With a colour scheme that evokes peace and tranquility with it's blue hues its sure to give you lots of inspiration for your something blue wedding!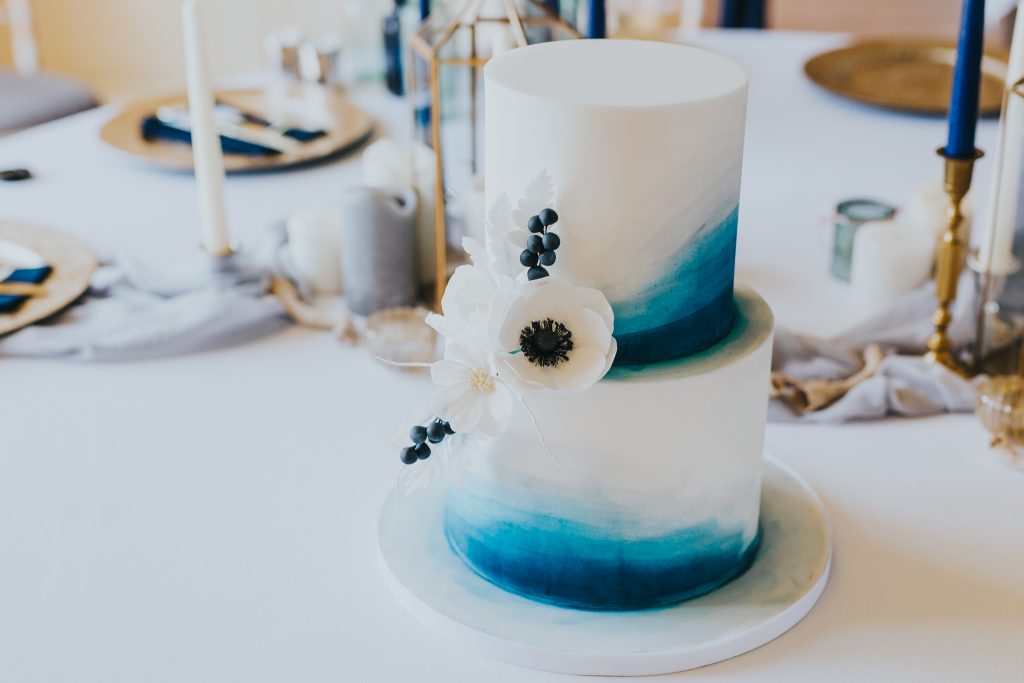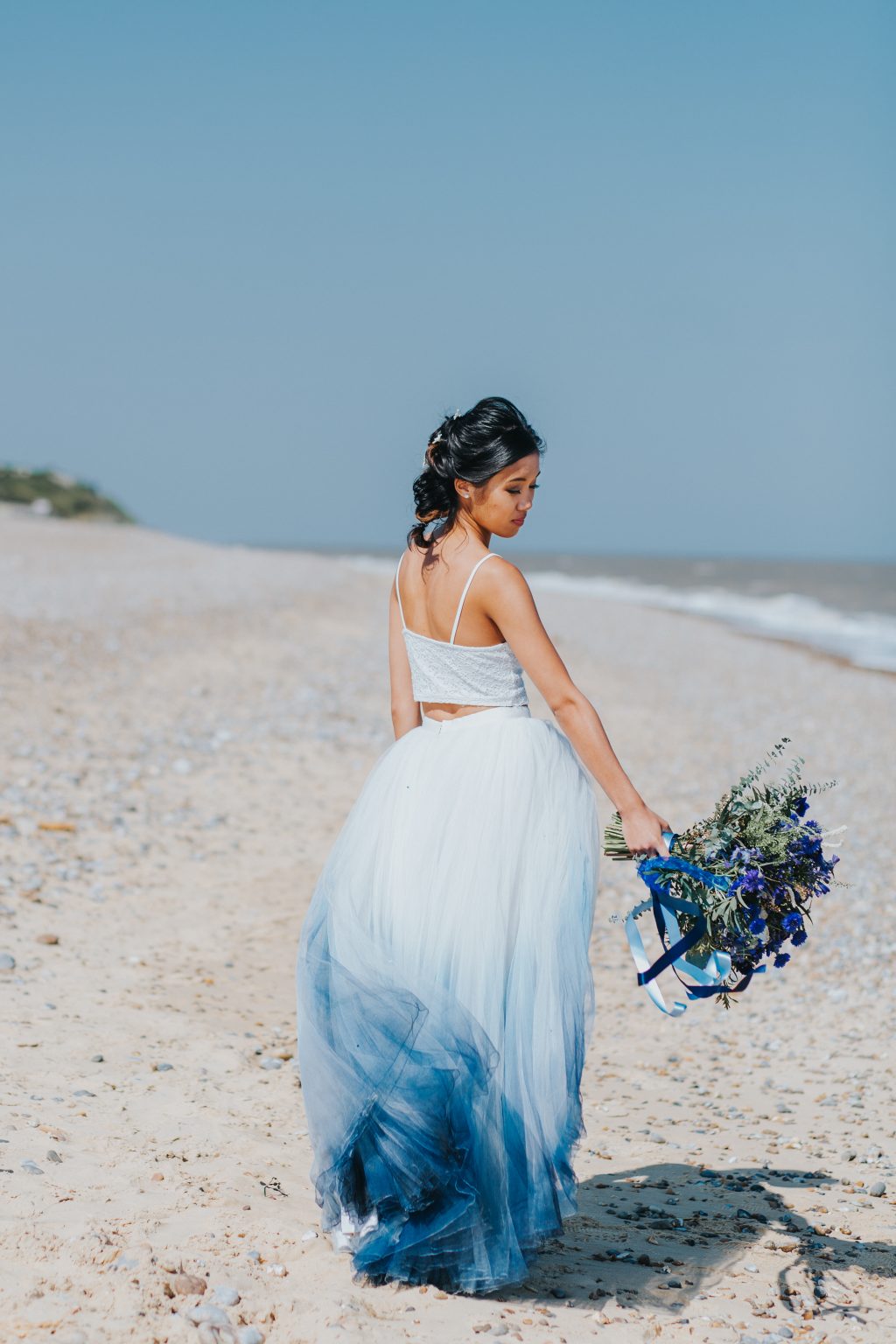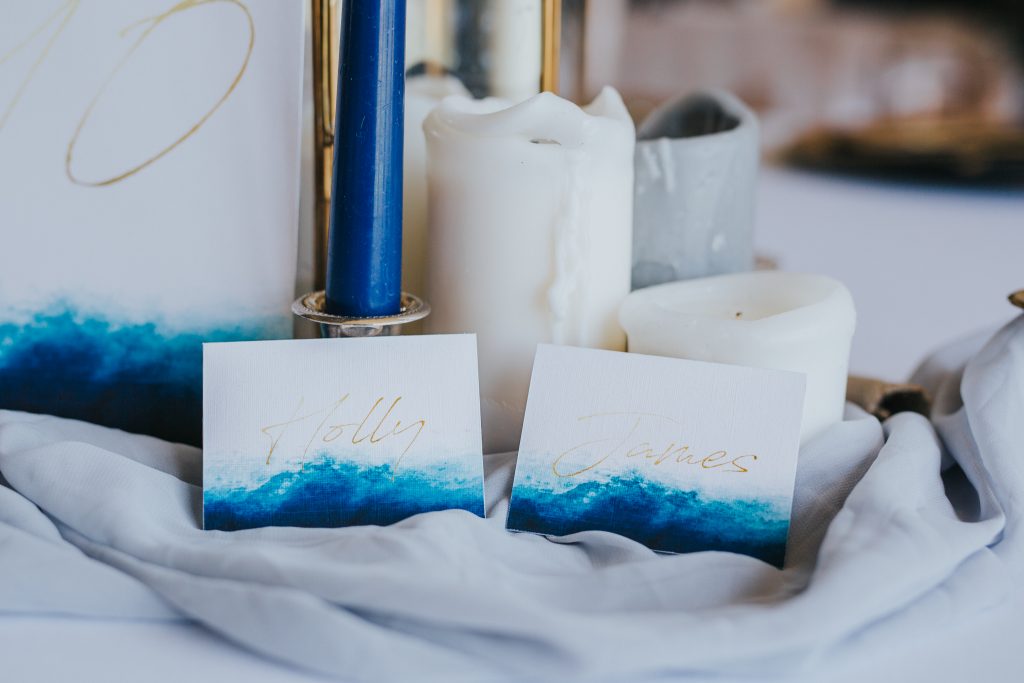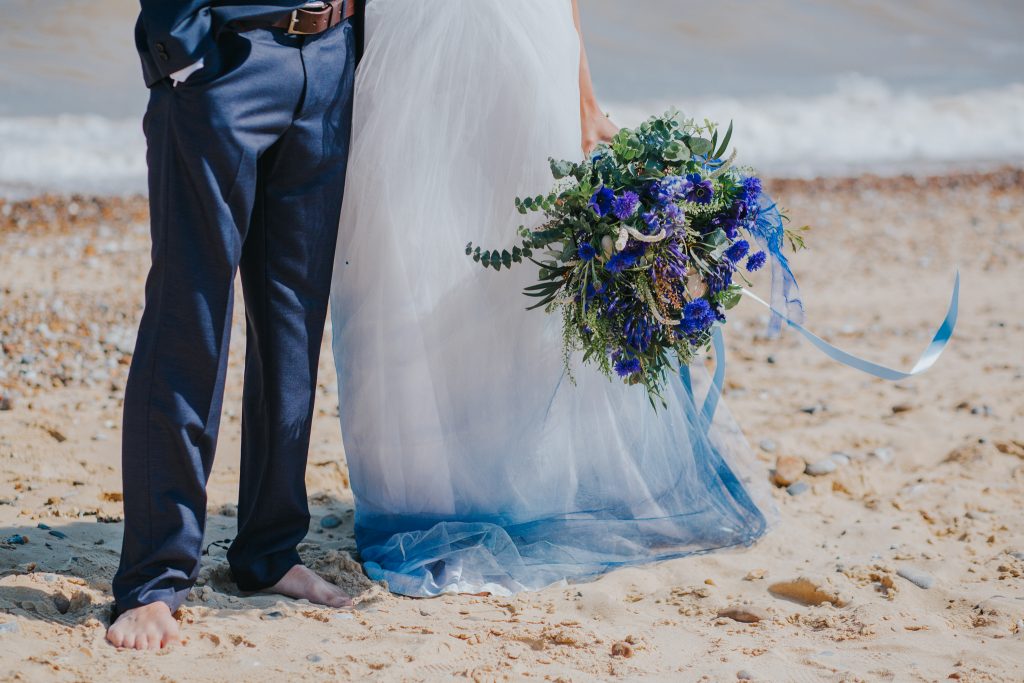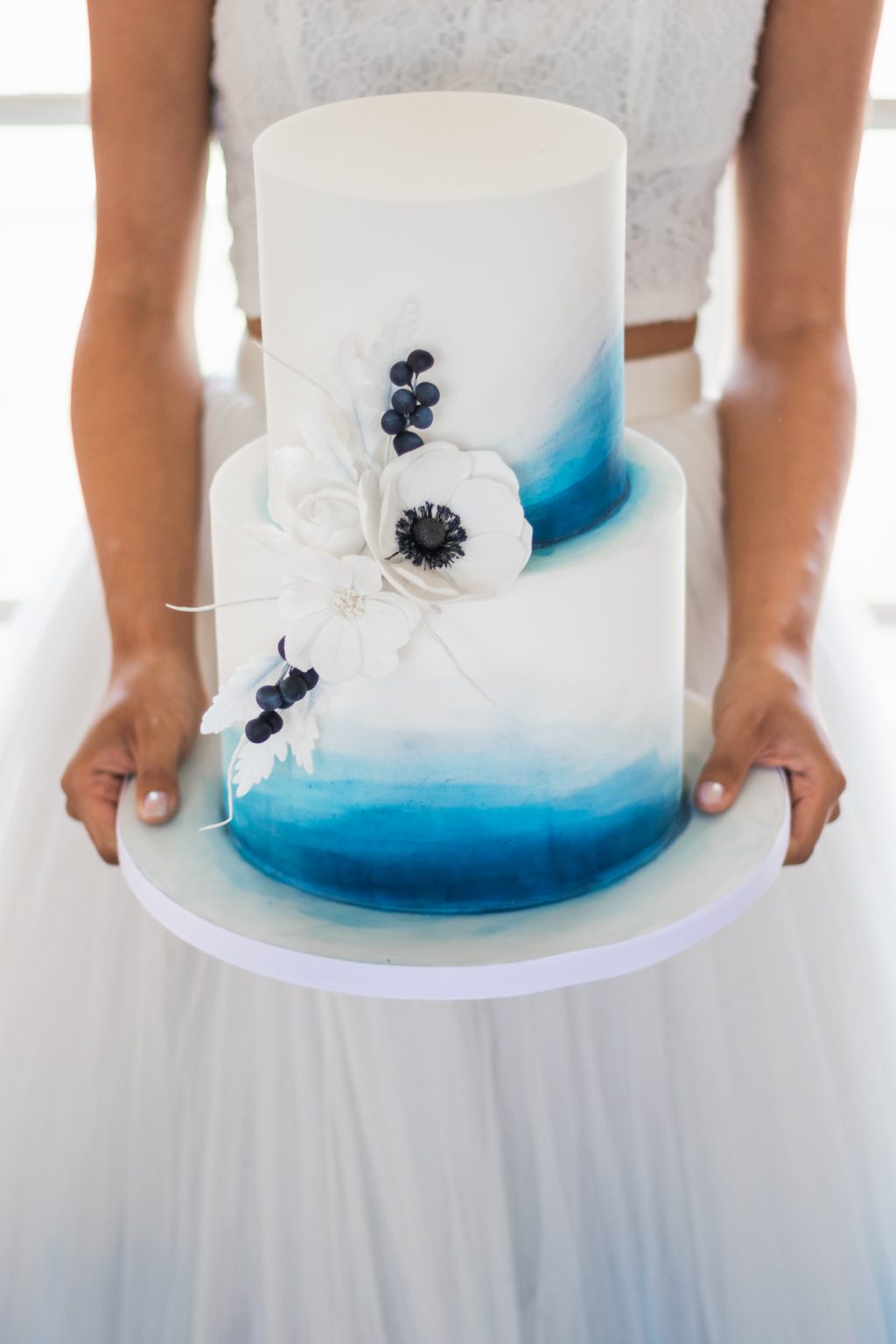 Photographer – Bond Photography
Read the Full Blog Here – Boho Beach Wedding with Ombre Dress and Blue Wedding Cake
Celestial Vibes
The dark and sumptuous side of the twenties, with this alternative 1920's wedding inspiration, with the most amazing celestial blue wedding cake, sleek satin gowns and eclectic vintage table displays. Perfect for a dark and dreamy wedding!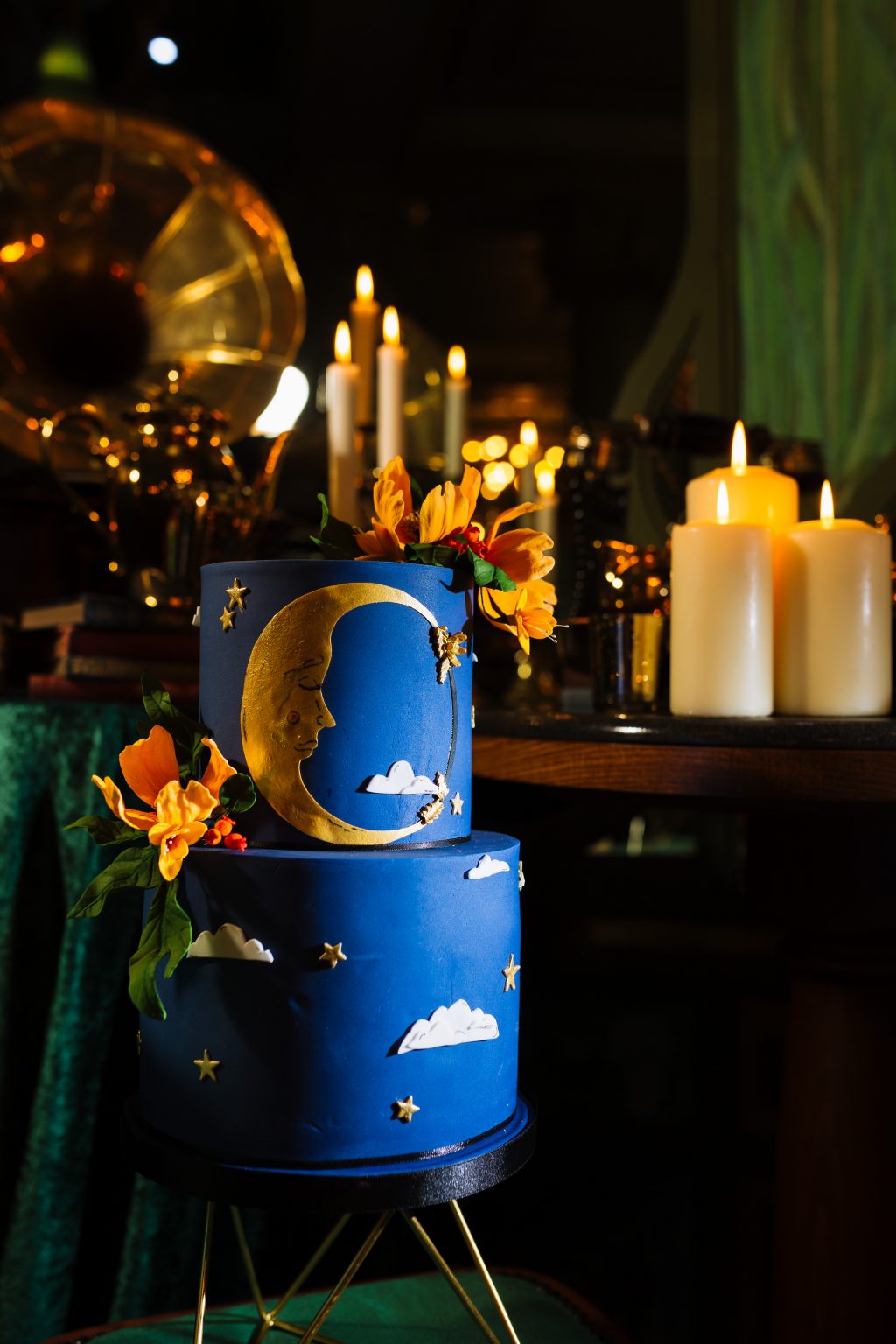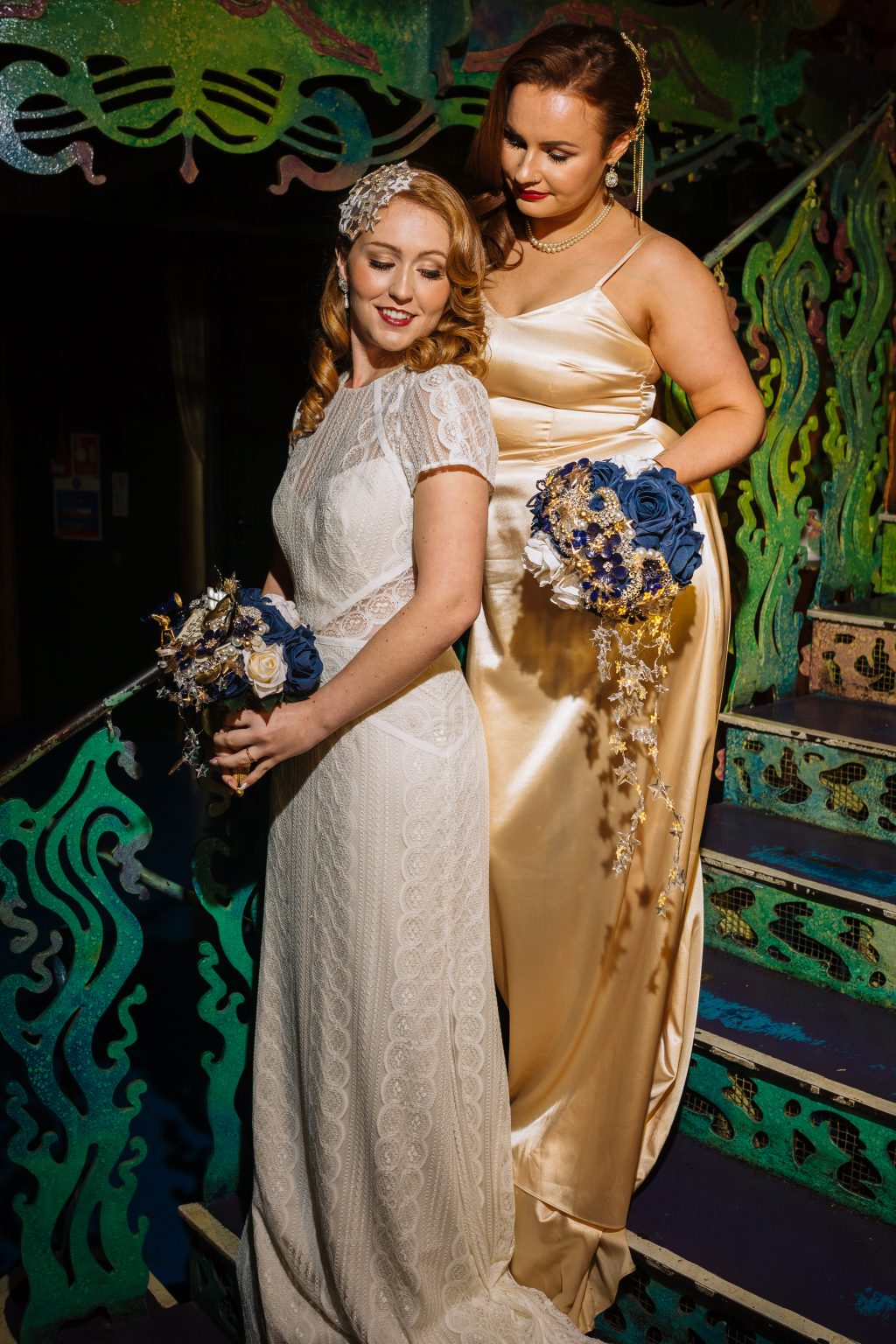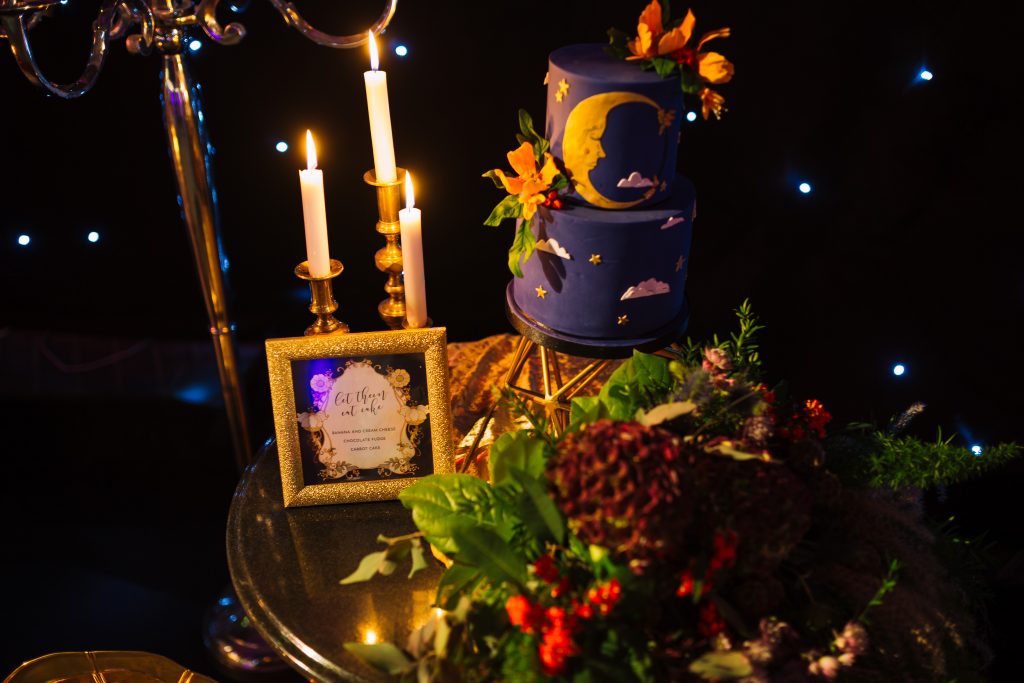 Photographer – Nik Bryant photography
Read the Full Blog Here – Alternative 1920's Wedding Inspiration with Celestial Blue Wedding Cake
IF YOU LOVED THIS BLUE WEDDING INSPIRATION WHY NOT PIN IT TO YOUR WEDDING PINTEREST BOARDS?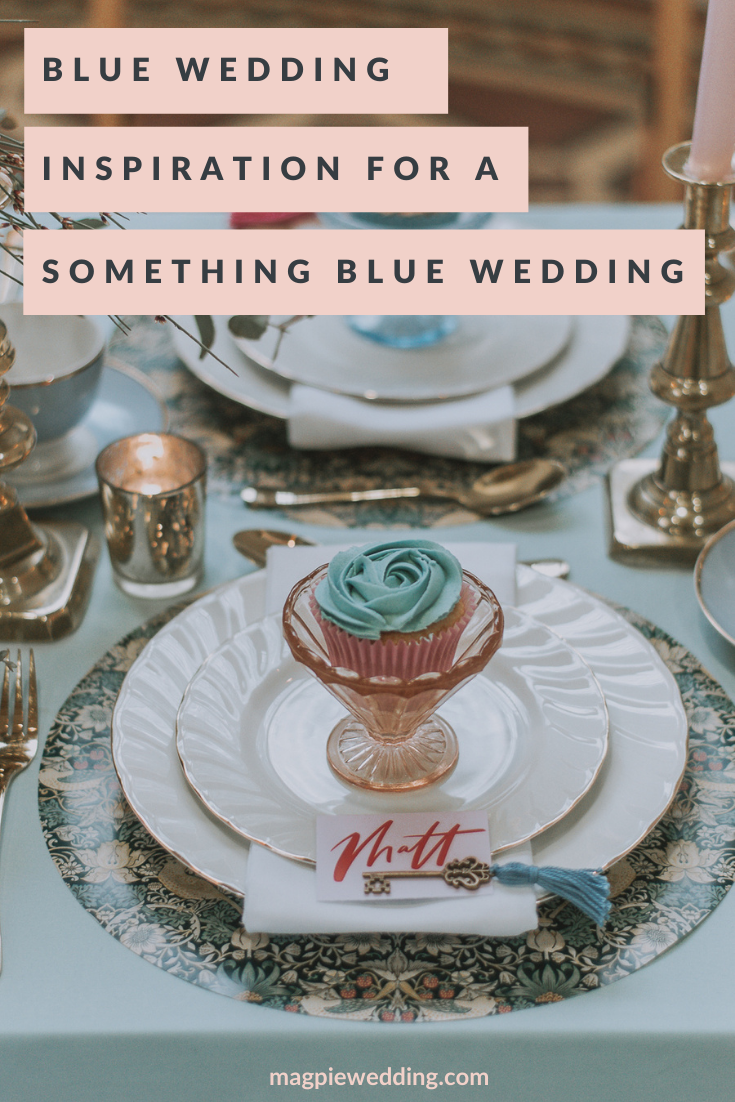 If you loved this blue wedding inspiration you may also like;
Contemporary Luxe Wedding with Chic Wedding Dress At Sennowe Park, Norfolk
Grown Up Glam Frozen Winter Wedding Inspiration At Pelham House, East Sussex