We are back in Wellington Wood very soon (April 10th, 2022) but before we move on to sharing the new programme and new exhibitors we thought we would share some photos from the last event which was The Ethical Wedding Show. Our Brand Ambassador for the region, Hannah, shares her thoughts on the show.
"Wellington Wood was the ideal choice to host our first Ethical Wedding Show! With such a strong sustainable ethos and the most welcoming of venue owners, we knew this show would be something quite special. After a little bit of autumnal morning mist, the clouds started to part and allowed our ticket holders to fully relax and enjoy the beautiful spaces this rural Norfolk venue has to offer. The licensed ceremony Larch was home to our talks and workshops for the day, whilst we utilised the meadow circle (usually the venue's outdoor ceremony option) by hiring in a canvas domed tent to house our style lounge and beautiful bridalwear exhibitors. Making the most of the spacious three-hat tipi structure, the paddocks, and the relaxed lawn area next to the tipis, ticket holders had lots to explore and many made a whole day of it!"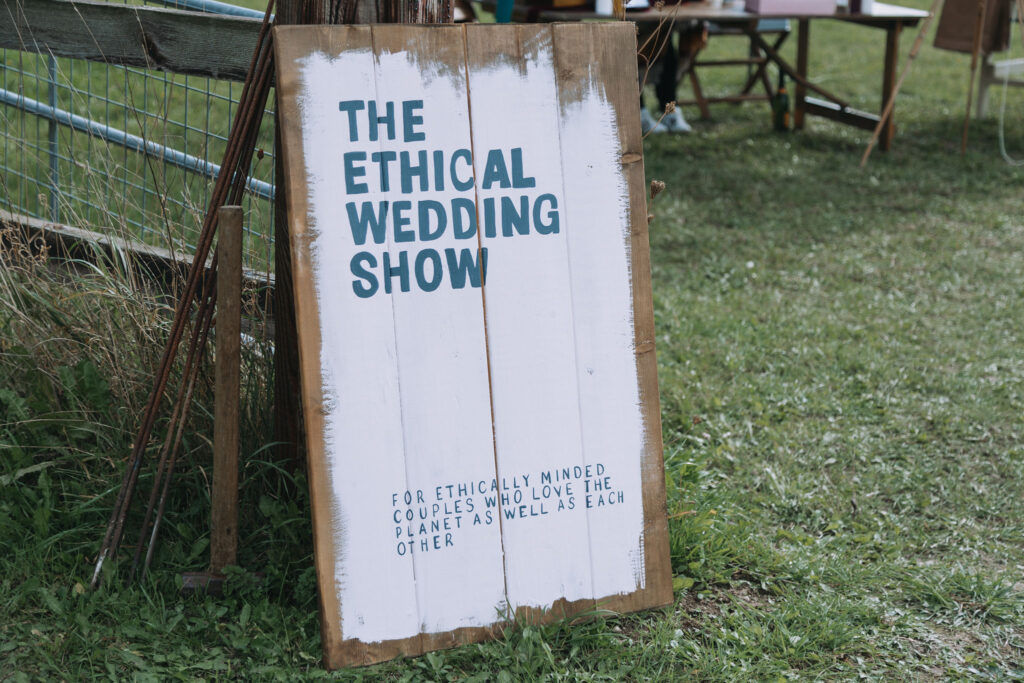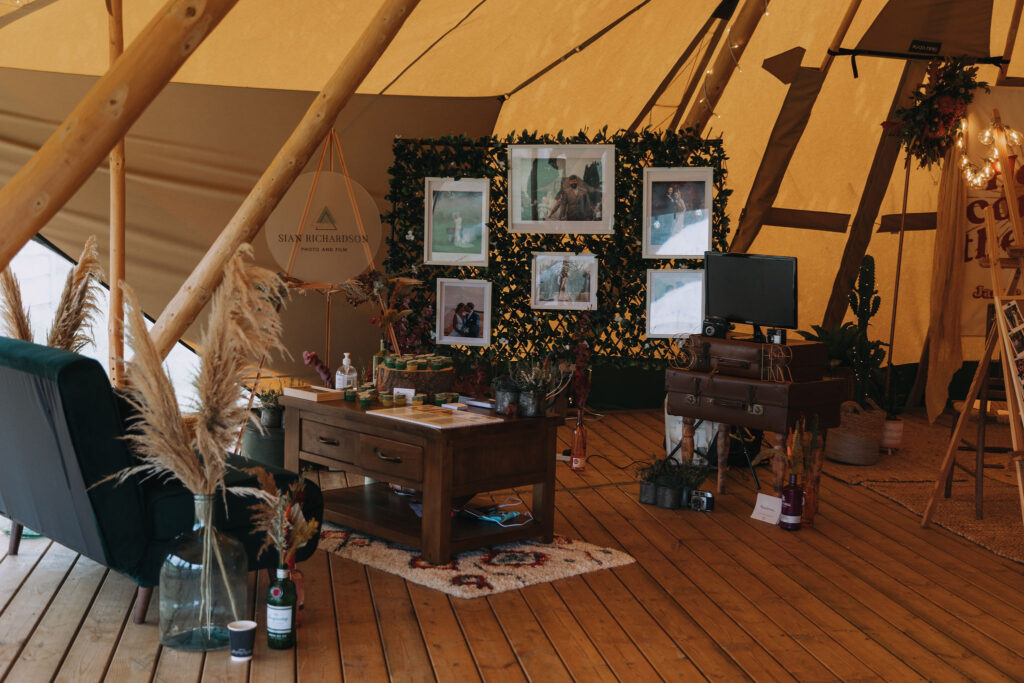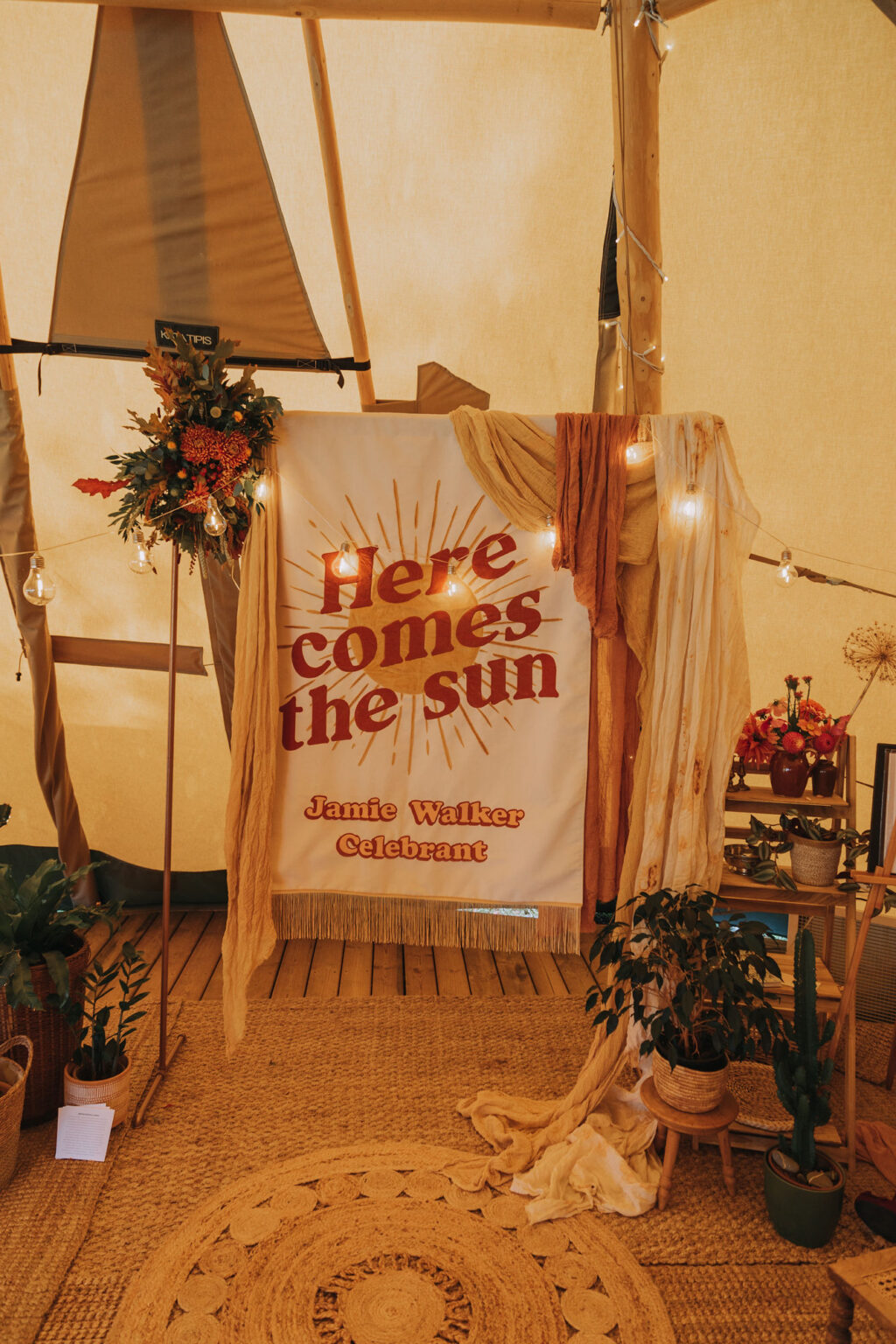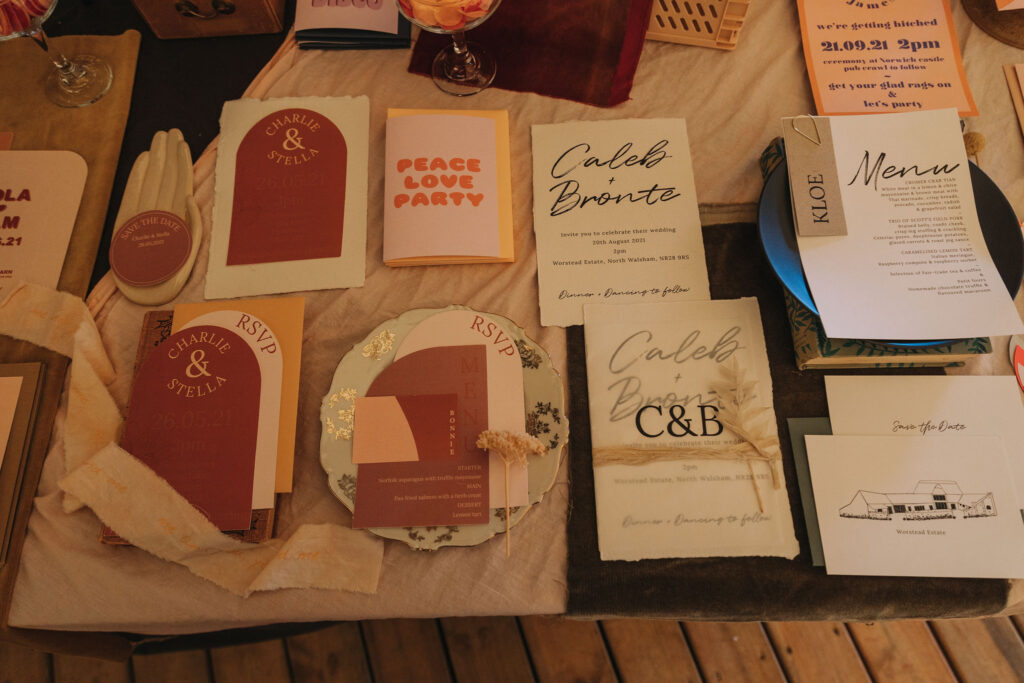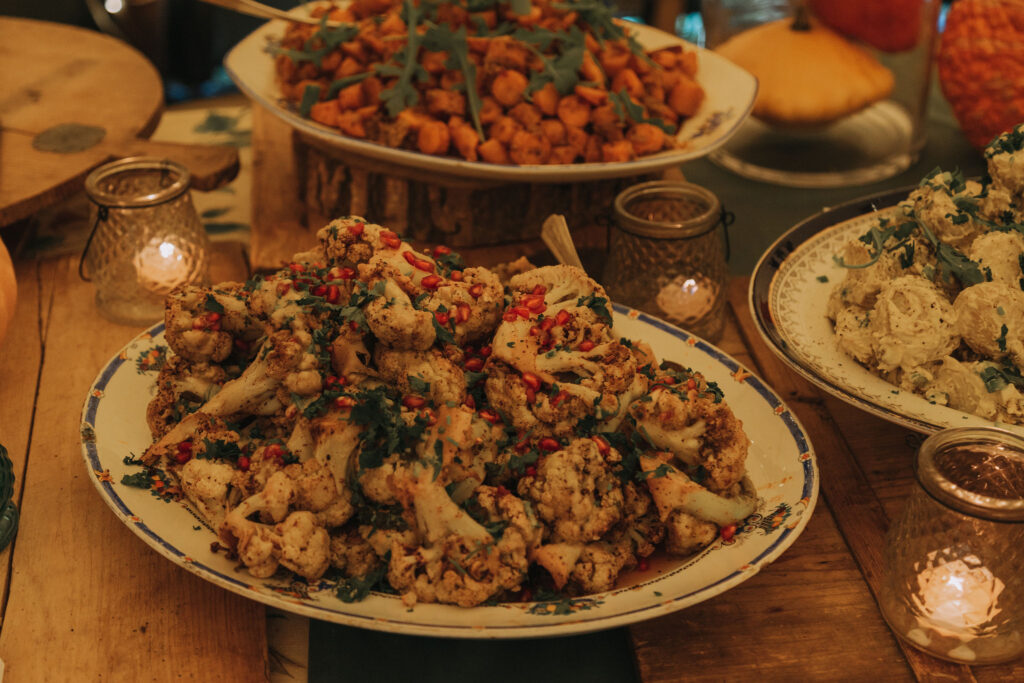 "This show brought together some of East Anglia's most passionate and eco-minded suppliers, creating a buzzing atmosphere of collaboration, support and a genuine desire to see a change in the way our industry views and cares for the planet. Exhibitors from across wide ranging aspects of the wedding world joined us for this show, some of which had previously worked together but many new connections being forged too. At the end of the show, many exhibitors expressed how refreshing and uplifting the entire day had been, and the joy at having spent the day surrounded by likeminded people, both couples and exhibitors alike."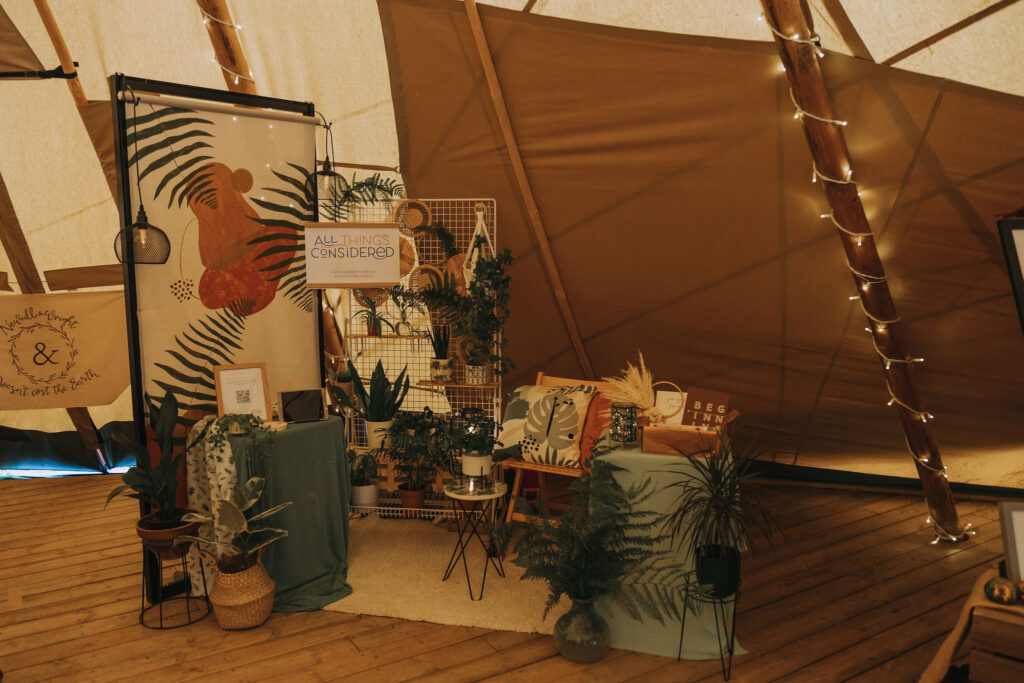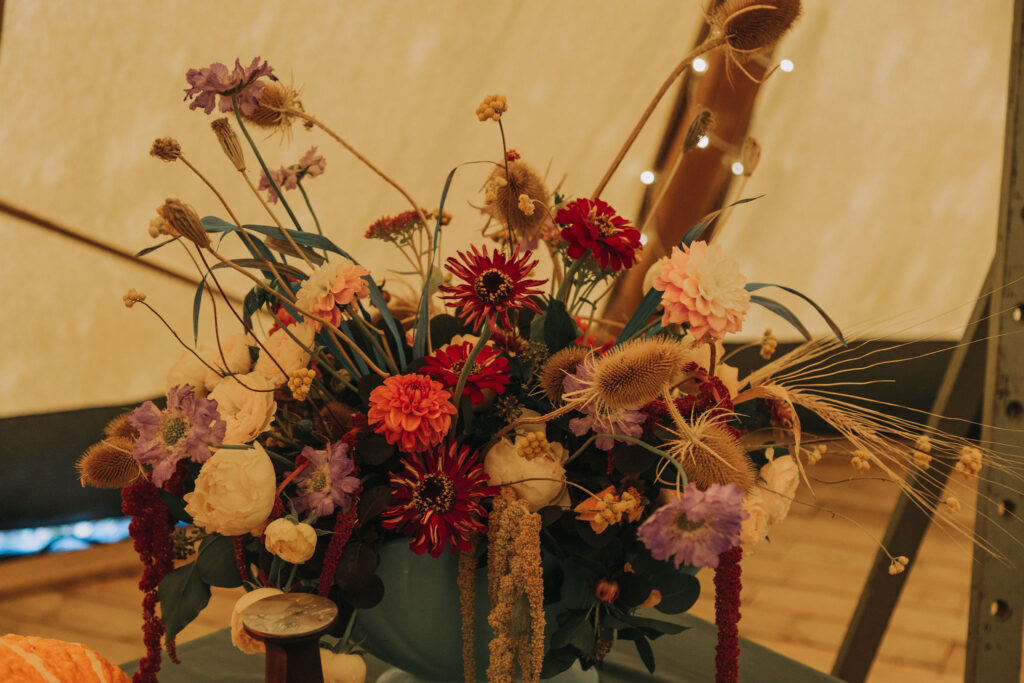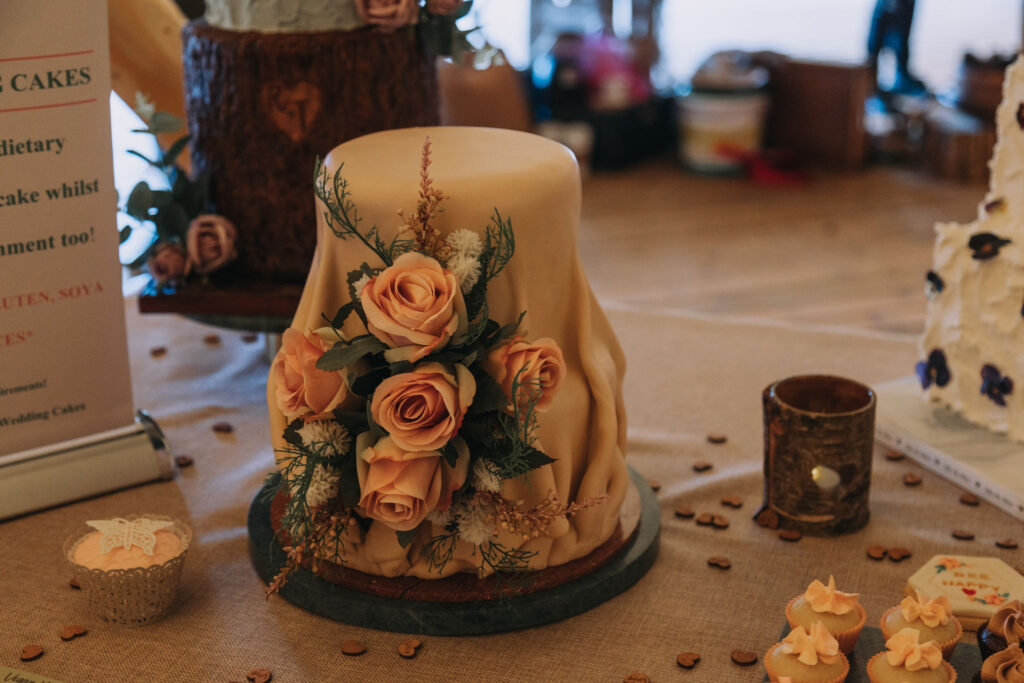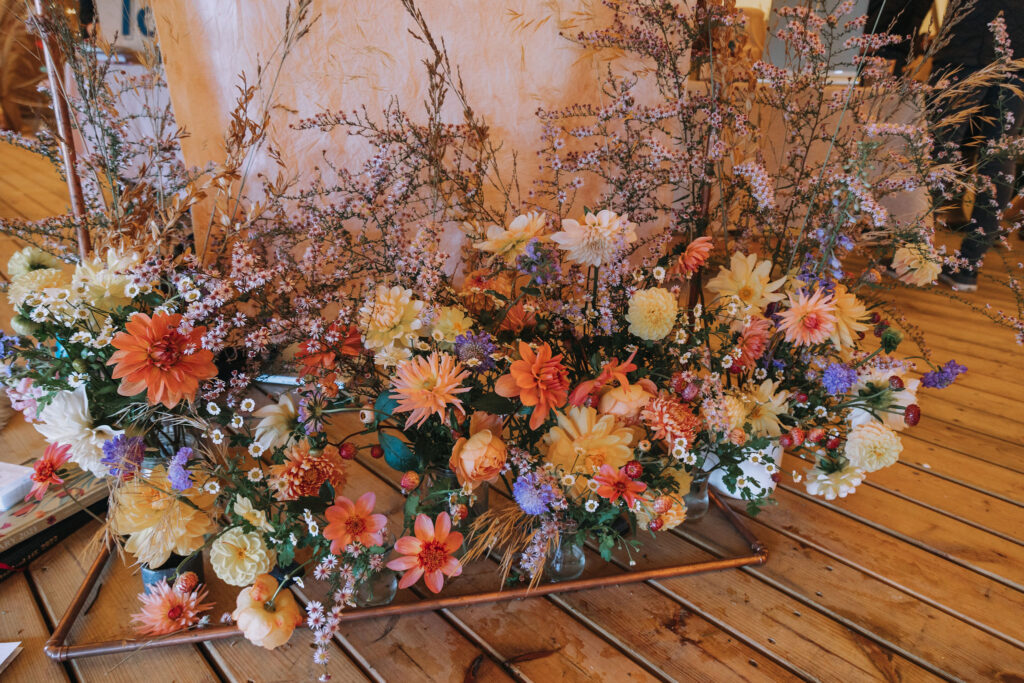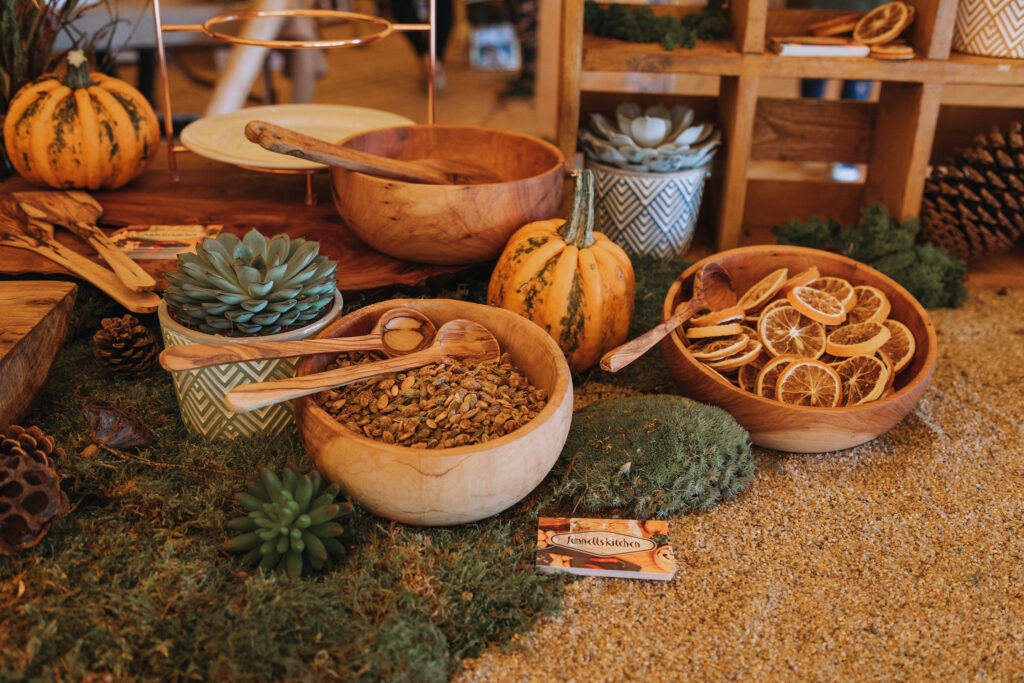 "Having organised a packed day of fascinating talks and workshops, Mia Sylvia started us off with a fantastic natural dyeing workshop, sharing her expertise about the textile industry and the dyes that can be created using the natural world around us. Ticket holders attending this talk got to create their own section of naturally dyed cloth using a wide range of natural materials, all of which were proudly collected and taken away by their thrilled workshop attendees later in the show.
Other workshops and talks included a beautiful foam free and seasonal floristry demo by Popupblooms.com, which one lucky raffle winner then got to take home and enjoy at the end of the show. Paula used her demo and talk opportunity to educate about the complexities of eco-friendly floristry, taking questions and sharing advice with attendees about British grown vs flown florals, seasonality, and the key changes we can all be making to embrace more ethical floristry at weddings. "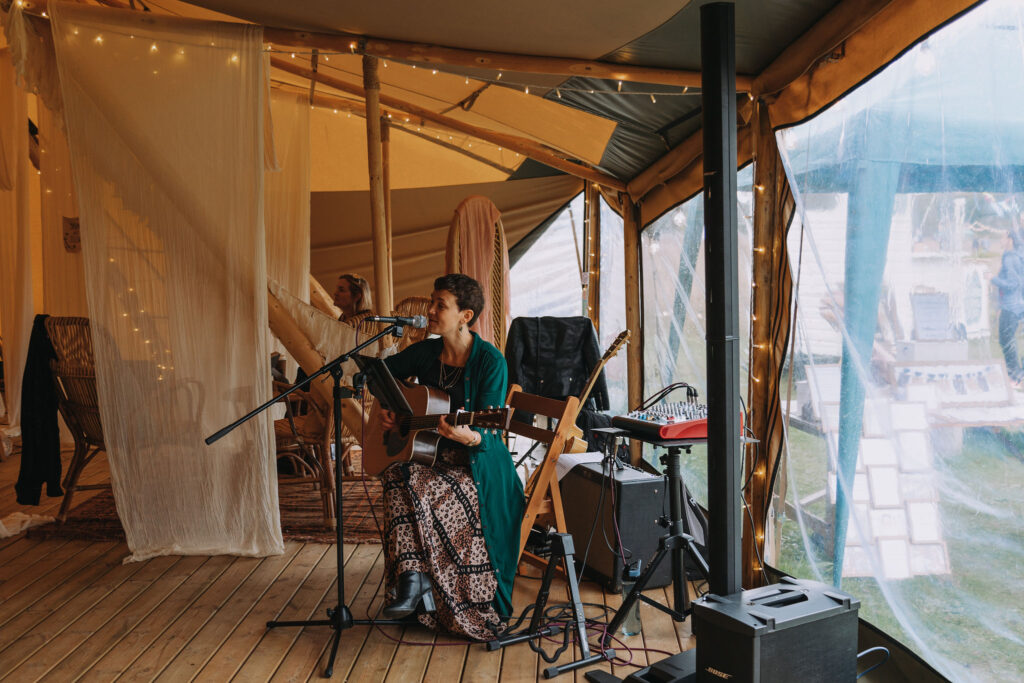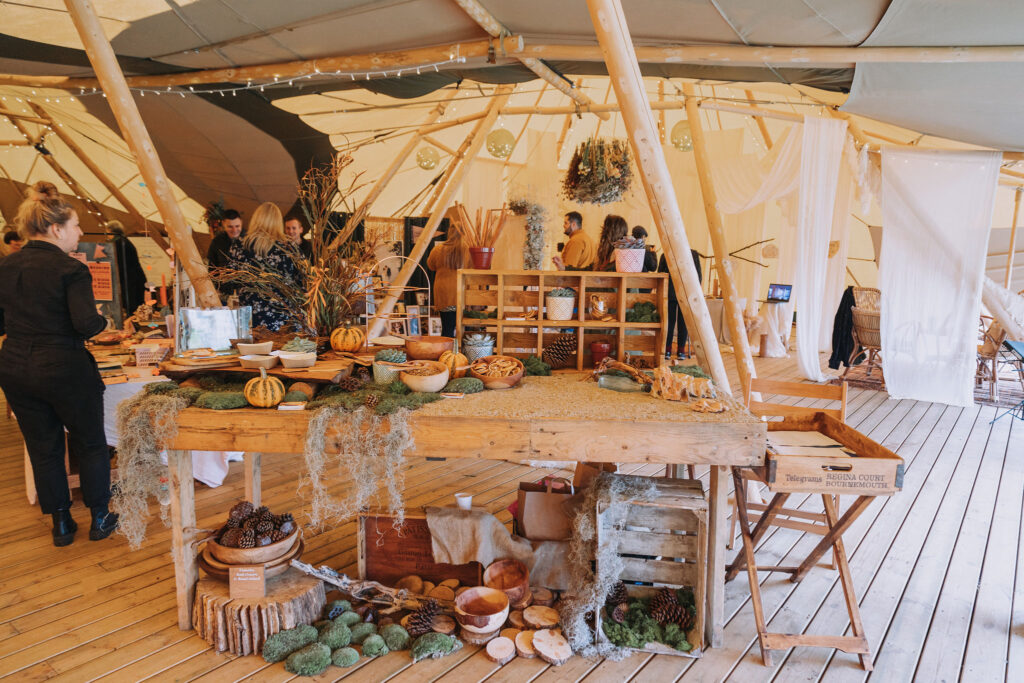 "Catherine of All Things Considered then carved out a space in the day for ticket holders to join her and think carefully about their core wedding values, highlighting how this important process can then inform the styling and approach you take when planning your wedding, focusing on what matters most and minimising the extra influences and potential waste they lead to.
Many of our ticket holders attended all talks and workshops, really embracing the opportunity to take away as much knowledge, advice, inspiration, and guidance as possible."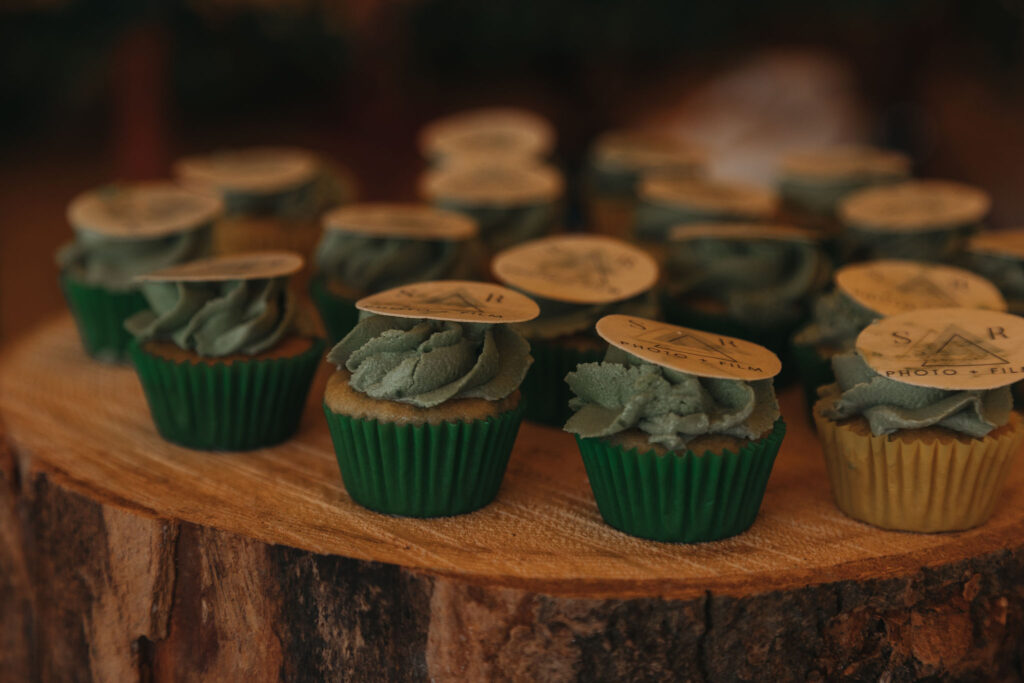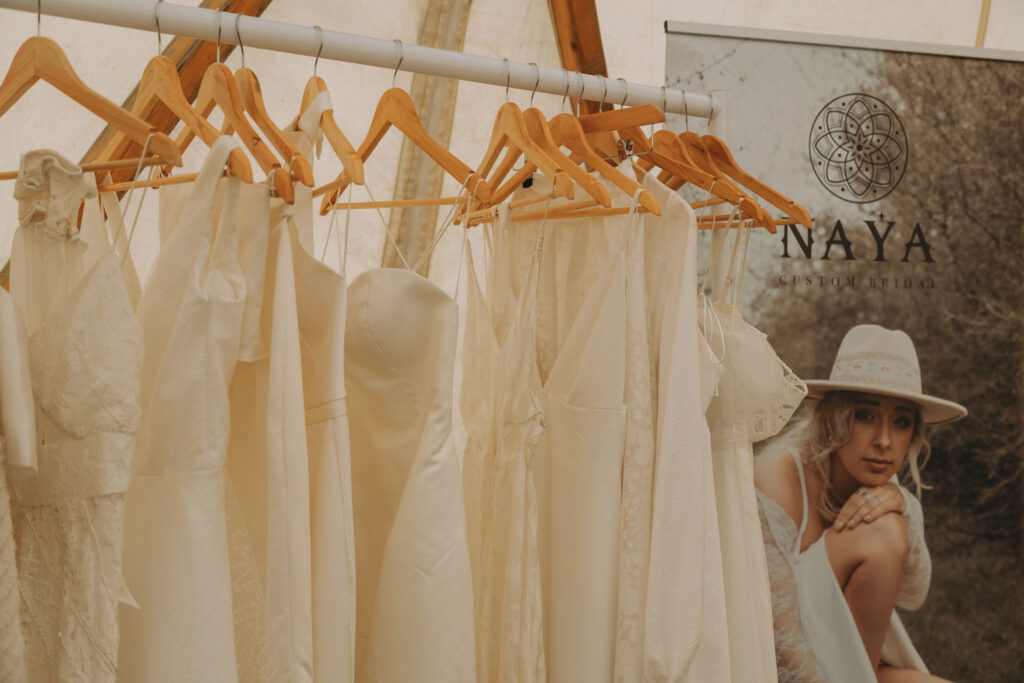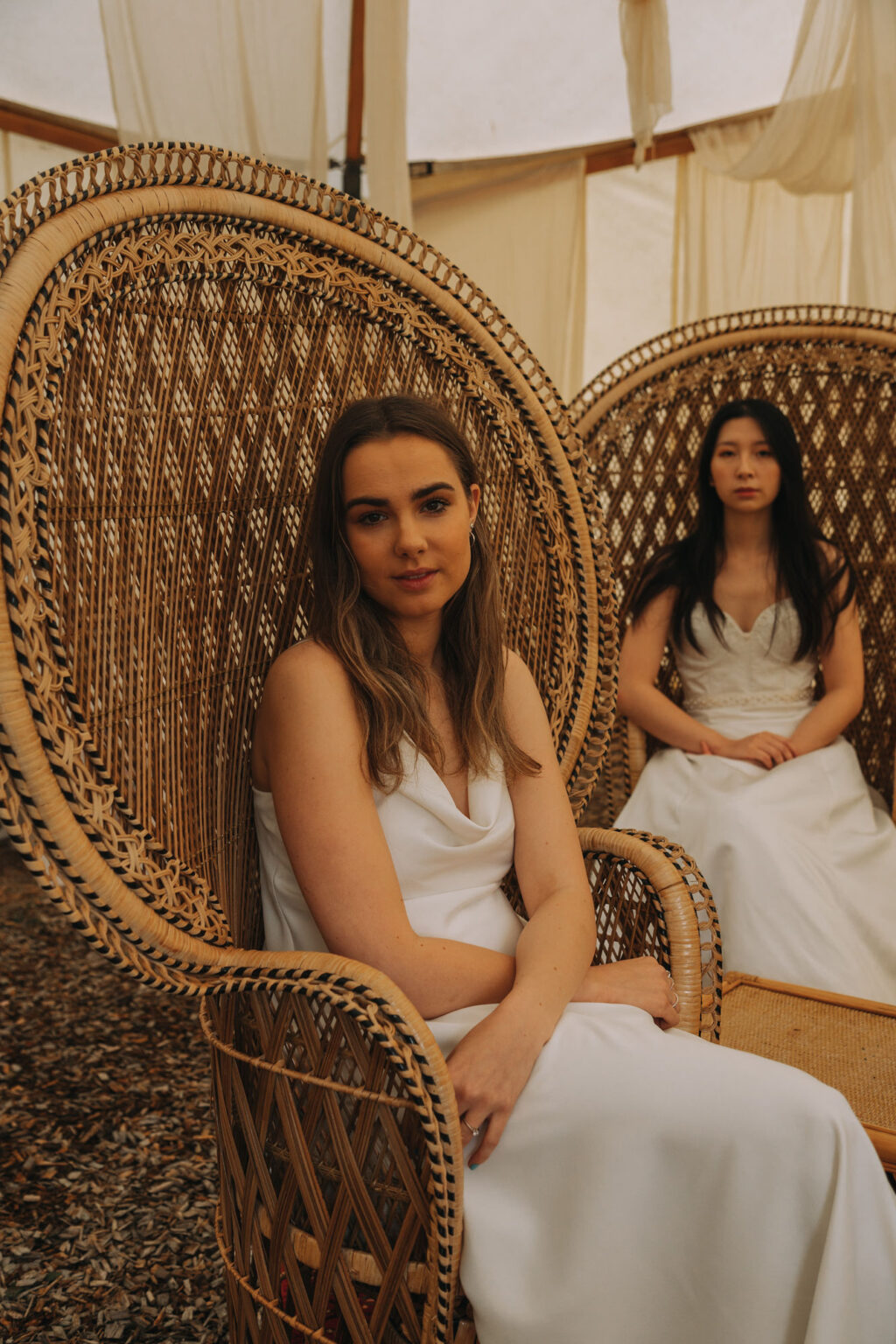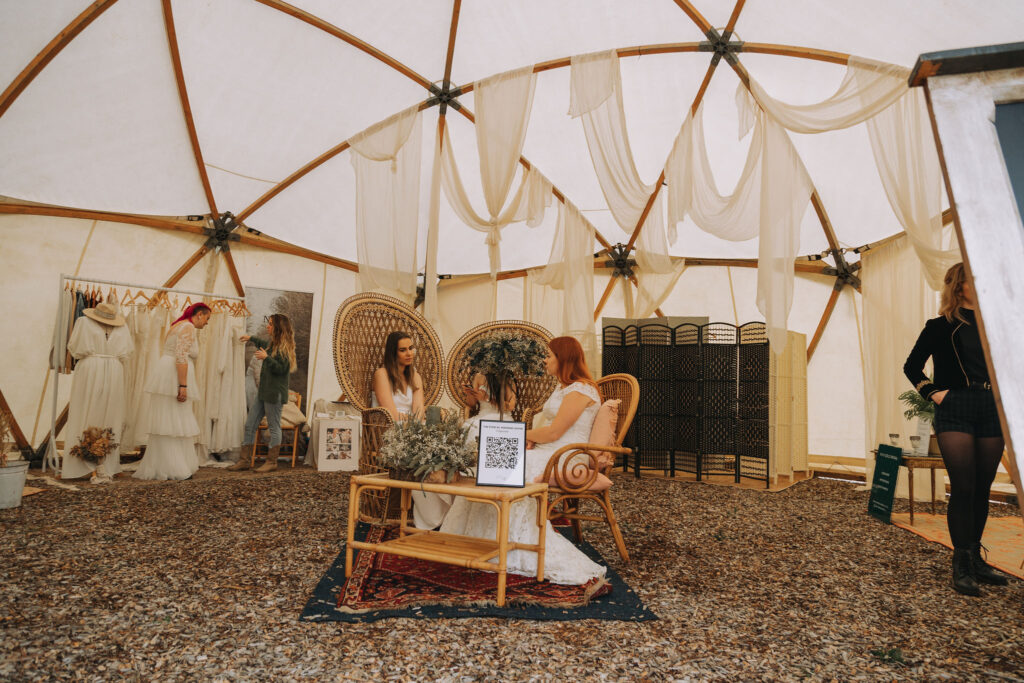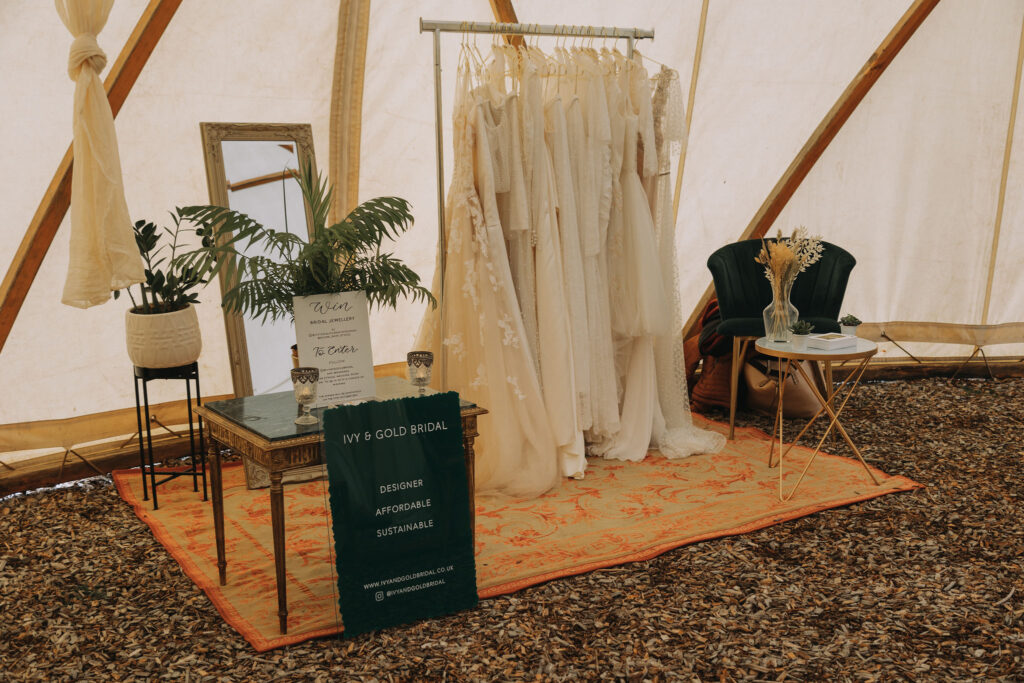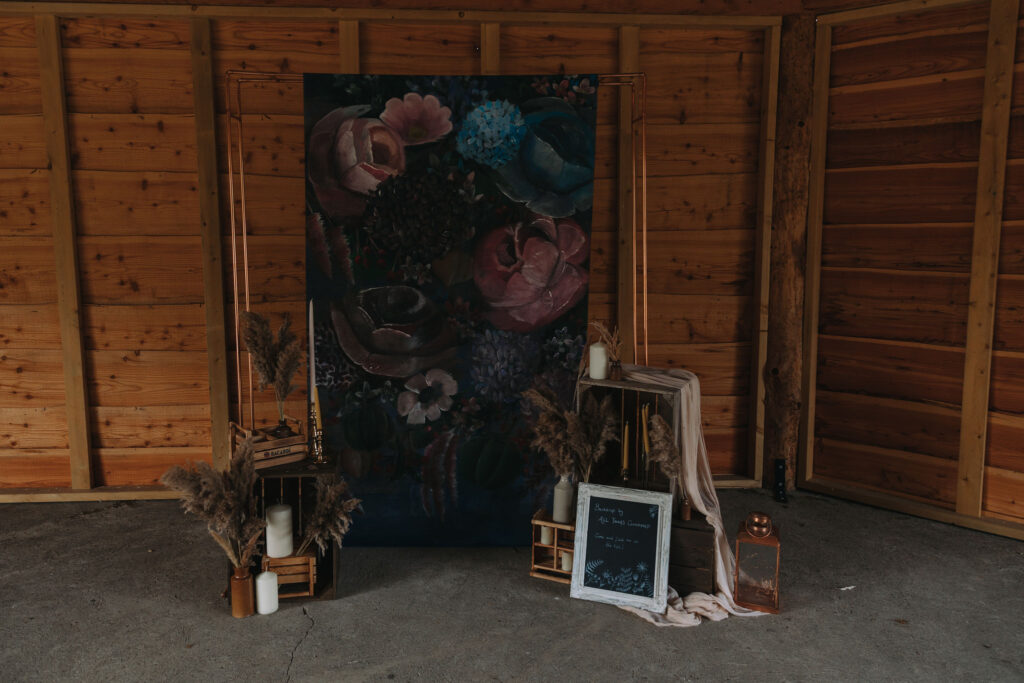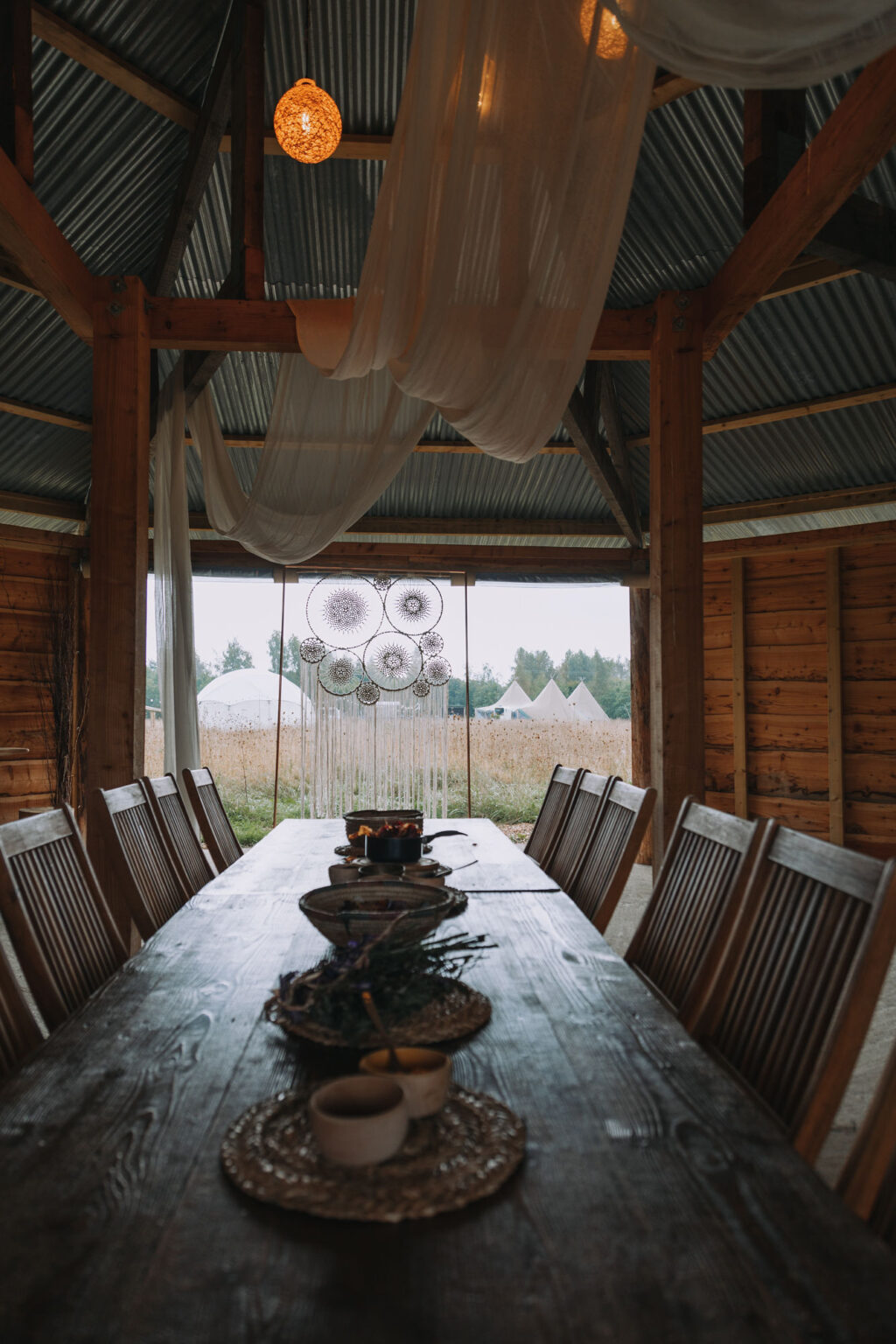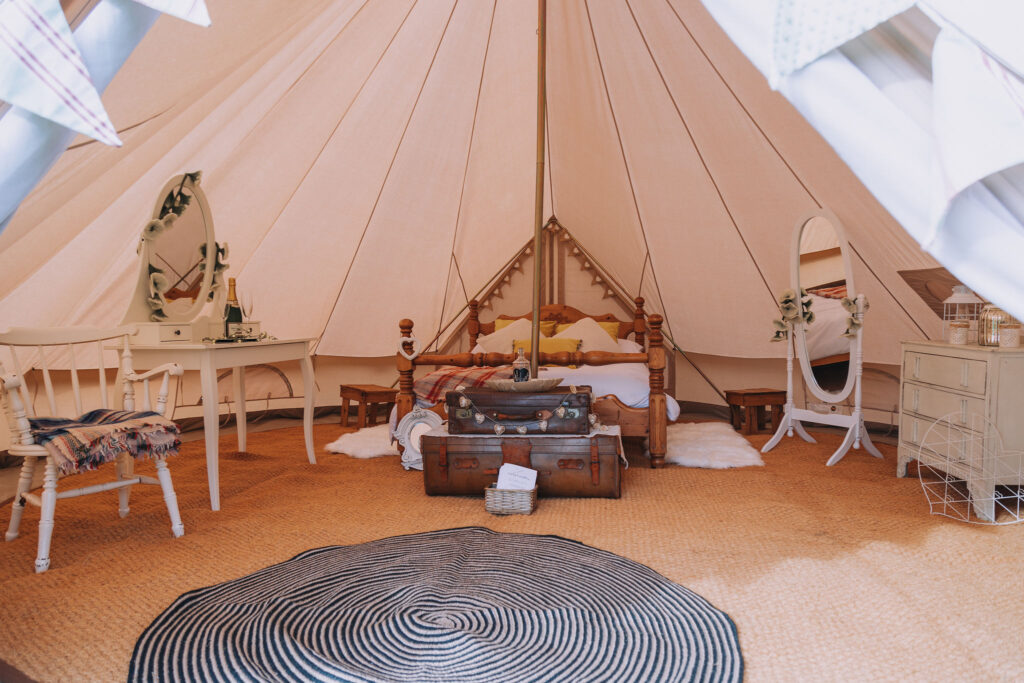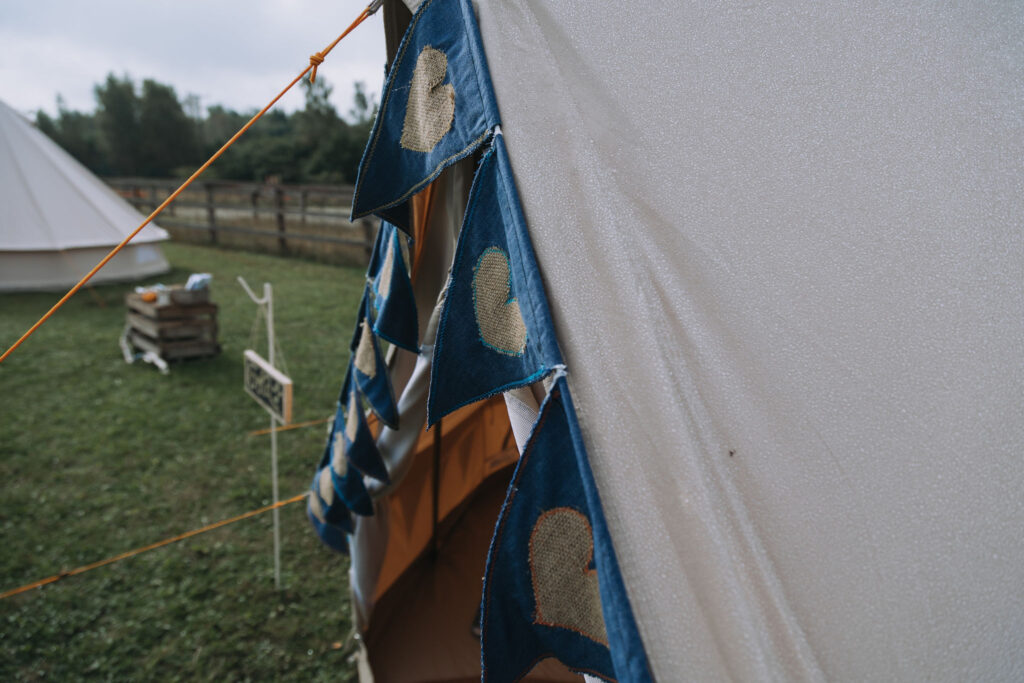 "In addition to our talks and workshops, our 'Style Lounge' was a hub of activity throughout the day with 3 bridalwear exhibitors all showcasing beautiful ethical options and models changing every hour allowing a real variety of styles to be viewed across the day.
Inside the tipis, our main exhibitor area had a fantastic atmosphere, with creative stands enticing ticket holders in and shared values sparking conversations and connections everywhere. Laura Wyatt performed with her acoustic guitar regularly throughout the show, delighting our attendees with her beautiful voice and providing the perfect relaxed ambience as many of our attendees took a break to enjoy a drink or bite to eat from our fantastic food and drink truck exhibitors whilst reflecting on everything they had seen and learnt."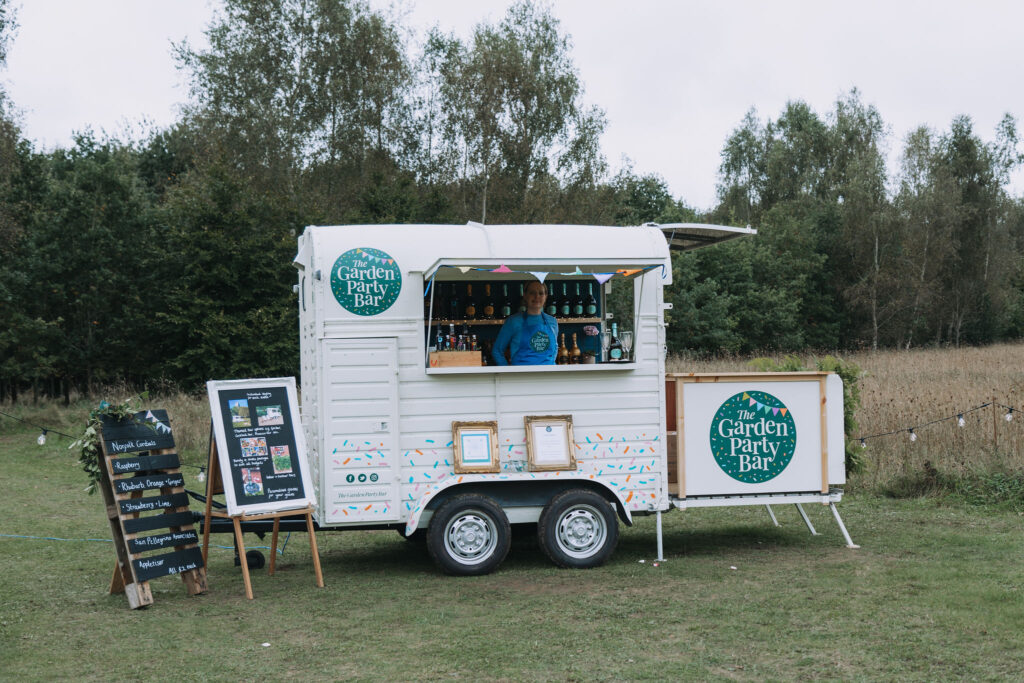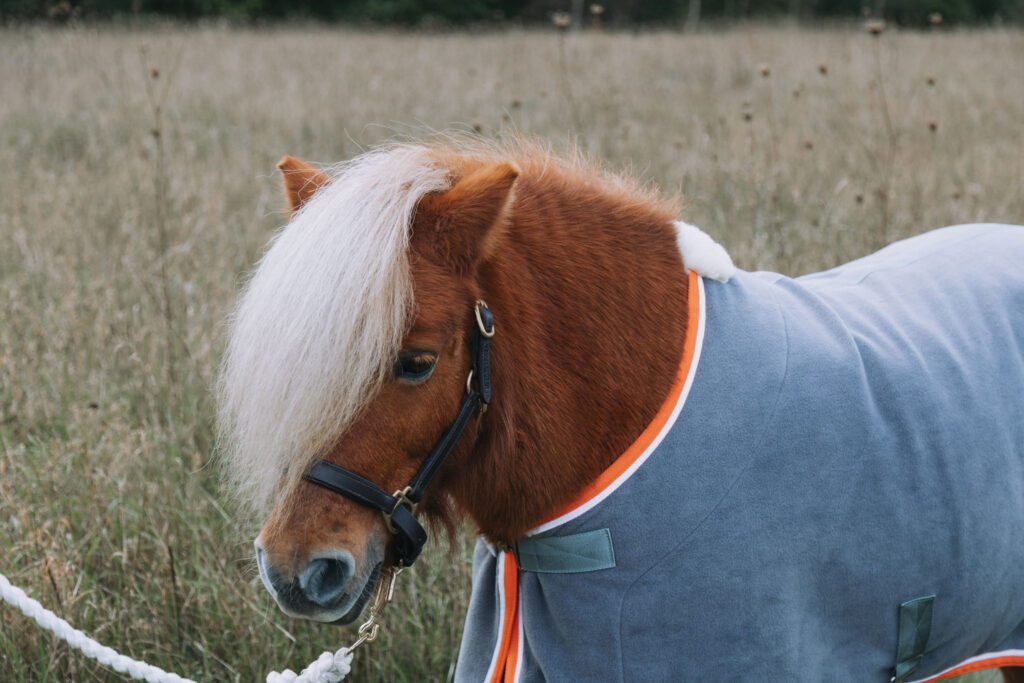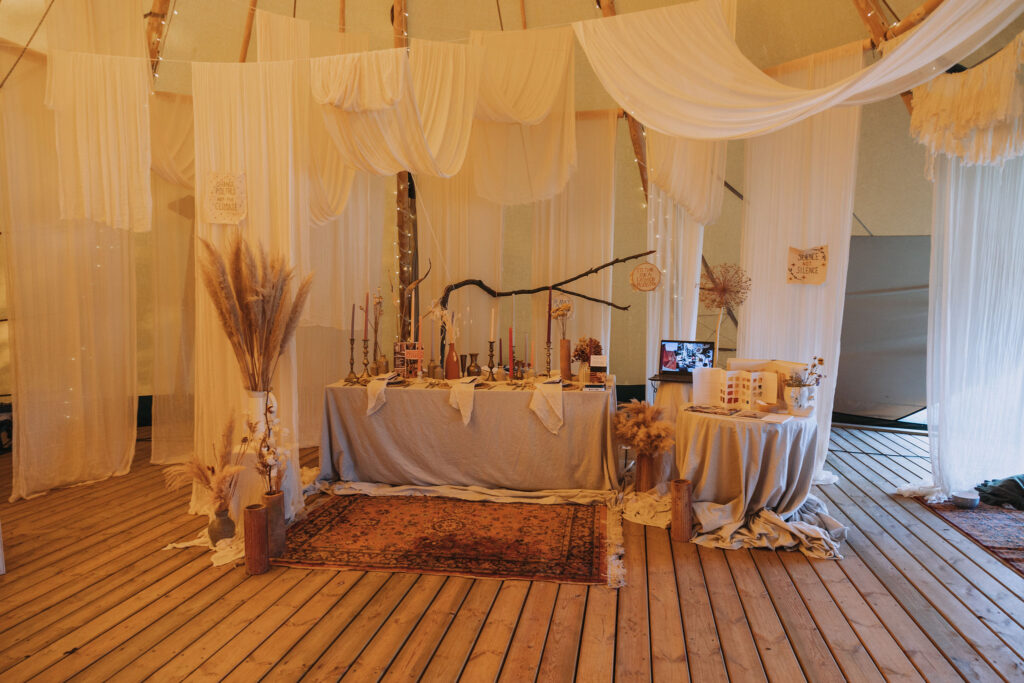 Photos were taken at The Ethical Wedding Show by Sian Richardson.
Norfolk and Suffolk Wedding Videography – I Do Wedding Films | The Eco Wedding Show
TICKETS ARE ON SALE NOW FOR OUR NEXT SHOW AT WELLINGTON WOOD HERE.