The Ethical Wedding Show is almost here!!! Held at the Ecology Pavilion, Mile End, London on October 23rd, 2022 it's a show for eco, ethically-minded couples who love the planet as well as each other. The show will include seminars (think super useful talks on relationships, body confidence and more), workshops (think loads of lovely crafting), talks (think wedding planning advice) and of course our awesome wedding suppliers which were about to give you a sneak peek on!
We are firm believers that a million people embracing being eco imperfectly is better than a few people doing it perfectly. Therefore we have designed a 5-point criteria for our businesses with everyone involved having to meet at least 3. This, therefore, means they may be less good at one aspect – but overall they are making a difference. And want to.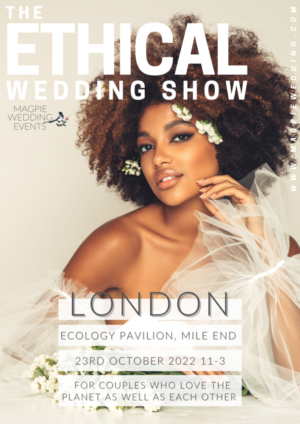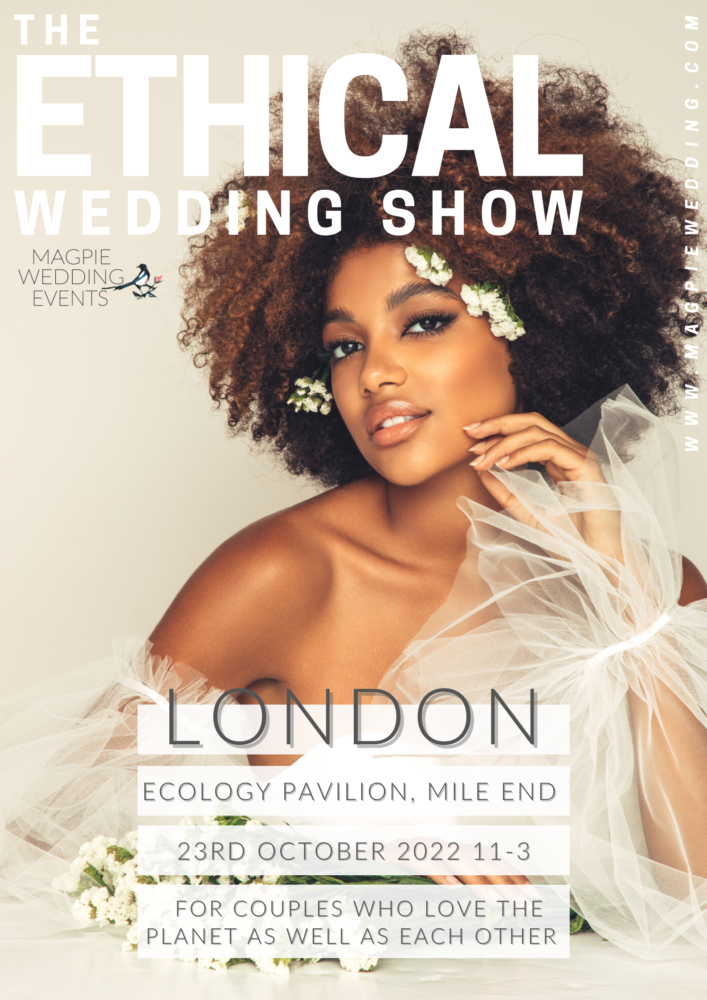 The 5 points are:
SUPPORTING LOCAL – to bring down their carbon footprint, to support communities and small businesses here in the UK.
NO SINGLE-USE PLASTIC – reducing plastic use overall and cutting out single-use plastic
BEST RECYCLING PRACTICES – using recycled materials, and recycling afterward
CARING FOR WILDLIFE – adding a large vegan choice, not using chemicals that harm nature, and generally loving the planet
SUPPORTING OTHER ECO INITIATIVES – supporting charities, reducing waste, donating after the day, excellent working practices, hand-making items that last forever…..
Every supplier has been handpicked not just for their gorgeous product and impeccable service, but because they too care about the planet. They have worked hard to reduce their plastic use before, during, and after your wedding. They have introduced vegan versions to give more choice, and because they care. They have been clever with recycling or up-cycling in their designs as well as after your wedding. They source locally to keep their carbon footprint low. They embrace pre-loved or vintage. But this doesn't mean quality has dropped. Neither does it mean they don't deliver the creative luxe weddings we are known for here at Magpie Wedding.
AND drumroll please… here are the AMAZING suppliers who will be joining us…
Sarah is a natural, romantic and organic photographer and an eco-friendly gal! The reasons we love Sarah…she uses eco-packaging suppliers for her boxes, USBs and albums. She buys all her photography gear second-hand and she plants a tree for every booking.
Becky and her team are London-based, wedding hair and make-up specialists that create the vision you want for your special day. They can give you a beautiful natural look or something more glamorous and creative. Each bride is unique and with their bespoke wedding make-up service, you can be confident that the look created on your wedding day will be 100% tailored to you the bride, and your big day. come and chat with them at the show!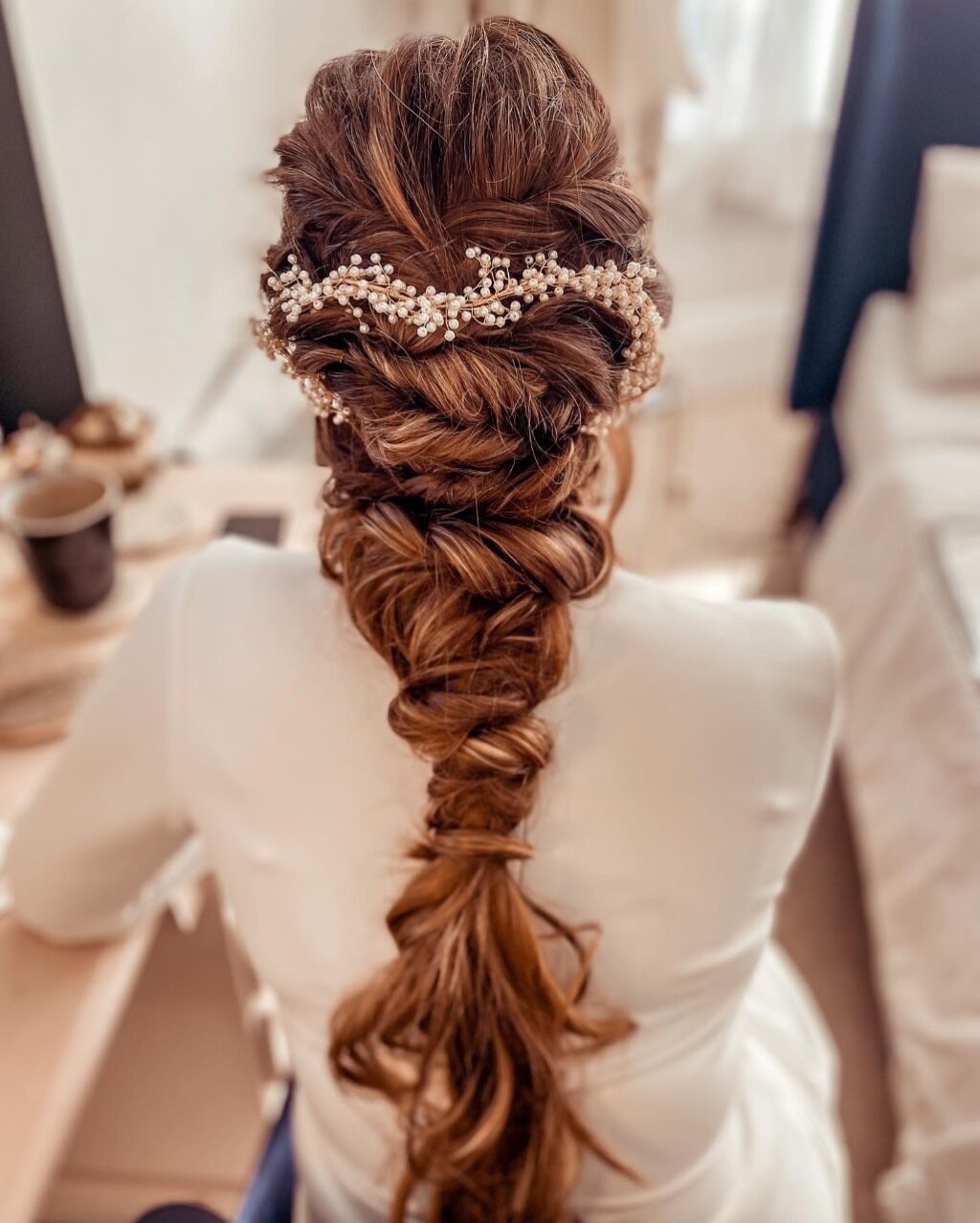 They're an ethical tailor focused on sustainable fashion and recycled fabrics and make the most amazing suits and accessories! The reasons we love Couchman Bespoke… they create zero-waste through pattern cutting, natural dyeing, and sourcing the most sustainable cloth and haberdashery. They vow to spend their profits supporting programmes like B1G1: Business for Good.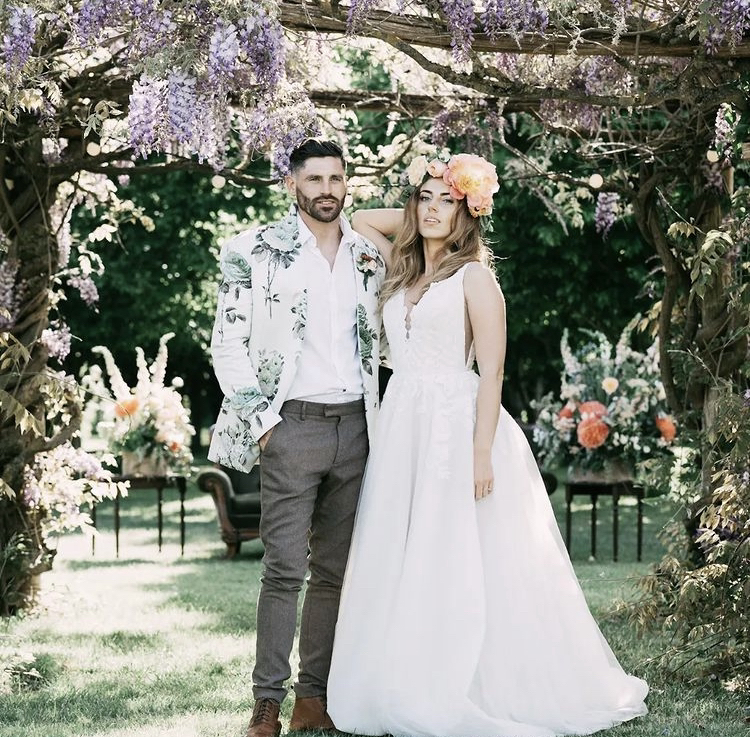 Bridal Reloved is one of the UK's largest bridal chains and the world's only chain of pre-owned wedding dress boutiques. They sell high-end pre-owned wedding dresses that are either brand new, ex-sample or worn once and cleaned. We also sell veils, tiaras and other accessories. Bridal Reloved helps couples spend less on their wedding without compromising on design, style and class!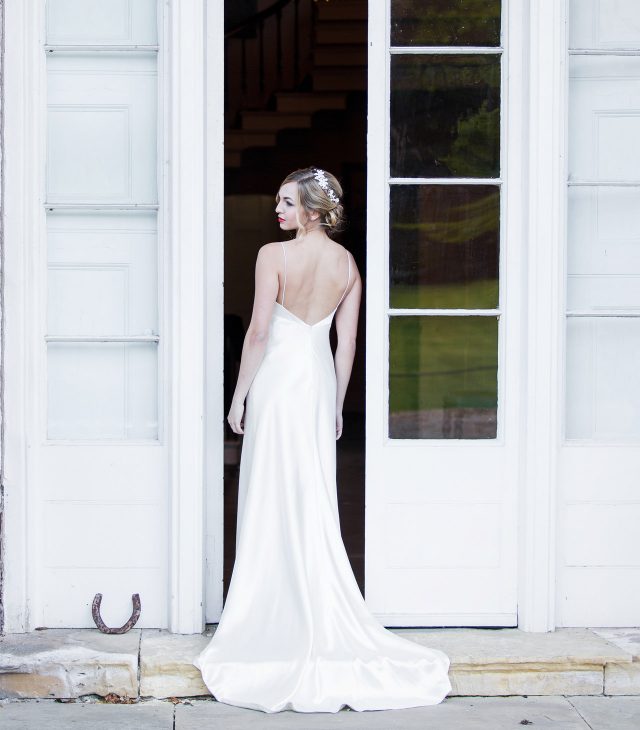 She paints bespoke wedding jackets and apparel customised to you and your wedding, incorporating your wedding flowers, colour scheme and theme! Come and check her beautiful work at the show!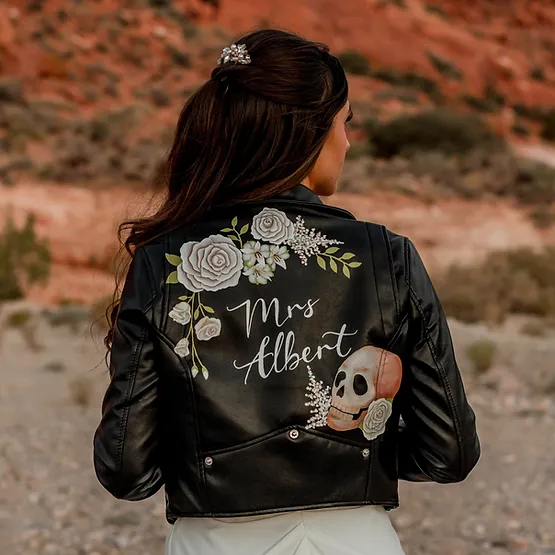 Brides do Good is an ethical and sustainable bridal brand based in London that donates 1/3 of its profits to charity projects empowering women and working to end child marriage. One dress sold can support 10,000 days of education for girls. Their brides help change the world with every step they take down the aisle. Plus Kristina will be talking about how to have a body-positive wedding dress experience!
Love and Loved is a modern bridal boutique for the eco-conscious and relaxed bride with a beautifully curated edit of dresses, jumpsuits and separates for your wedding day! The reasons we love Love and Loved…they work with designers who celebrate women. They put sustainability at the heart of what they do and they celebrate the modern bride.
They're an eco-friendly venue decor and styling team that transform spaces into beautiful places without costing the earth! The reasons we love 4 Ya Party…many of their props are handmade using reclaimed wood. They say NO to single plastic use and they keep their carbon footprint low by keeping it local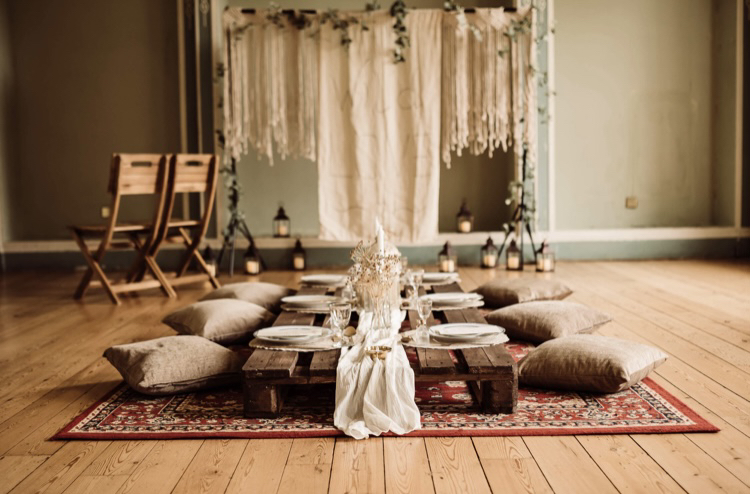 Paola is an adventurous, nonconformist and aims to capture the energy, essence and magic of the people she meets on your wedding day! You will LOVE her photographs we promise!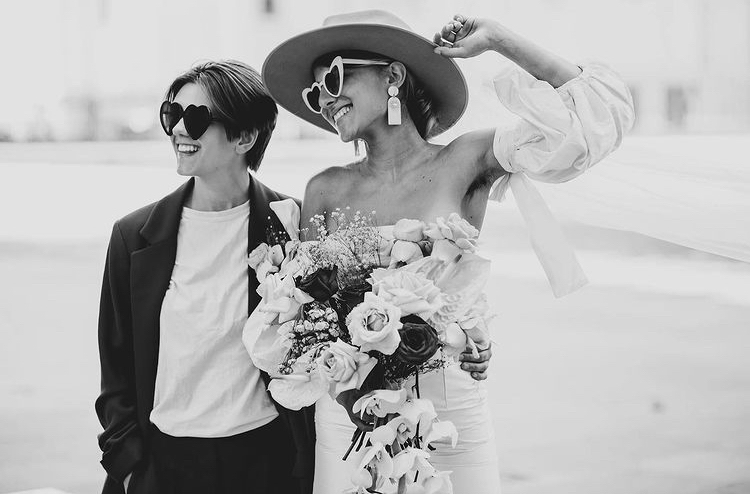 The inspirational Olivia Knight from Patchwork will be sharing how to have an eco-sustainable wedding. Patchwork is a planet before profit organisation with a mission to save life on planet earth. Specifically, challenging our addiction to consumerism and the obscene amount of waste associated with gift-giving. They use their technology to bring people together to celebrate and support each other and stop unwanted gifts from ending up in landfills.
Are you on the hunt for amazing dresses for your bridal party? Come and see Nola London, who create modern, sustainable wedding and occasionwear that's made in the heart of London. The reason we love Nola London…they have developed a brand that is kind to the environment and have considered every element of their materials and production to keep their environmental impact to a minimum.
Carmela Weddings is led by Tichea Brade. With her extensive experience in events for all occasions, combined with a great eye for design, and flawless organisational skills she creates stunning luxury weddings, that are planned to perfection. She'll also be hosting a seminar on how to plan the wedding you want, not the wedding they want!
Wolf Shoots Wedding / Eemma_epiclovestory + Devlinphotos
Kathryn is London Humanist Wedding Celebrant travelling the UK creating relaxed, warm and joyful wedding ceremonies for modern couples! The reason we love Kathryn… she supports VOW for Girls. VOW's vision is a world where no child is ever a bride.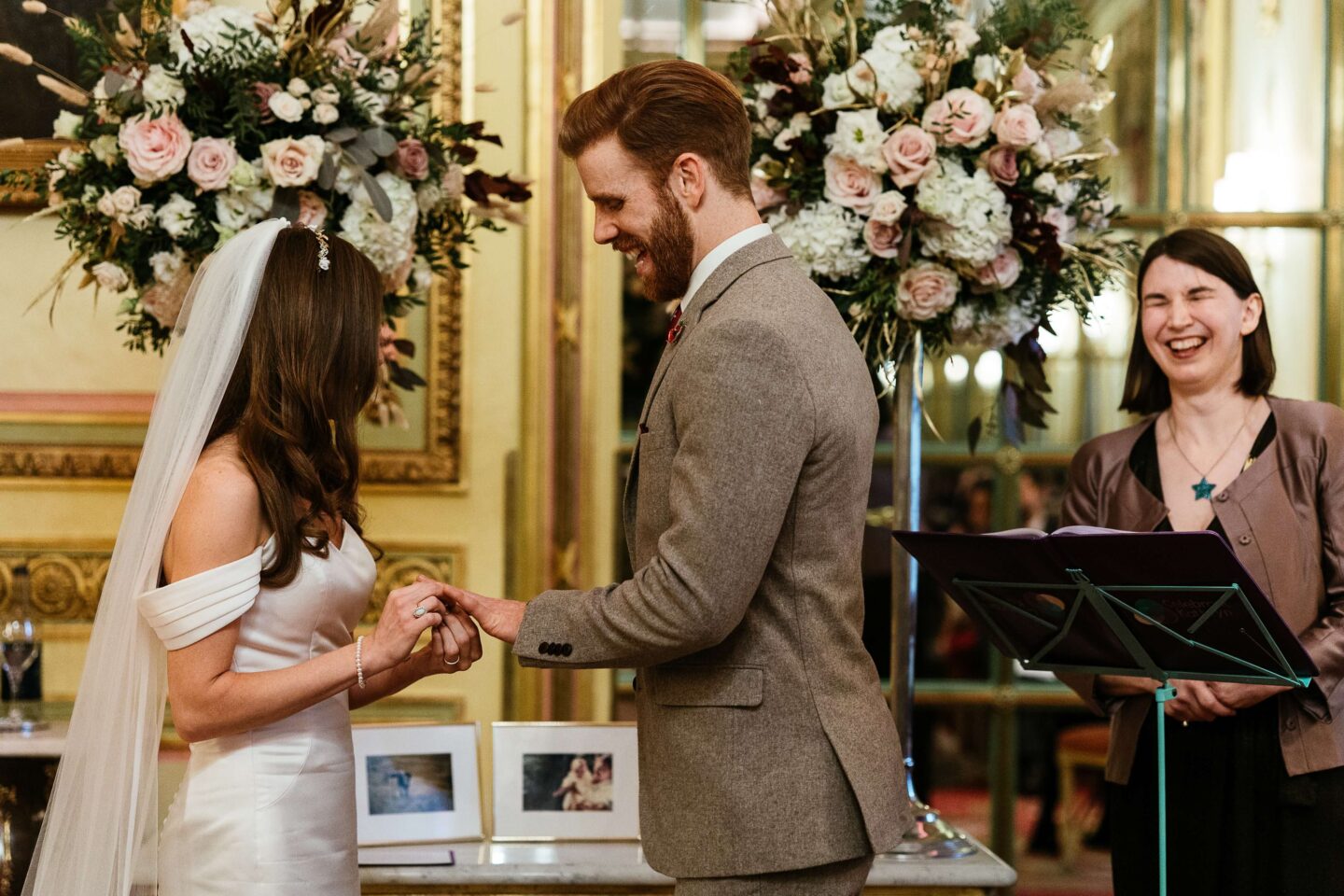 Lyndsey Goddard Photography
They create beautiful ethical hampers for your wedding day, wrapped in Ankara a traditional Indonesian tie-dying process inspired by West African women! Come and see their beautiful products! The reasons we love Ebun…eco-friendly produce, reusable packaging and minimum waste!
Ali Moore is a relationship therapist and coach, that helps you to live and love your relationships! She'll be talking about the very important bit, THE MARRIAGE and how to keep the excitement alive after the wedding and the honeymoon is over! We can't wait to hear all the amazing advice she has to give! She's also a celebrant too so has lots to offer!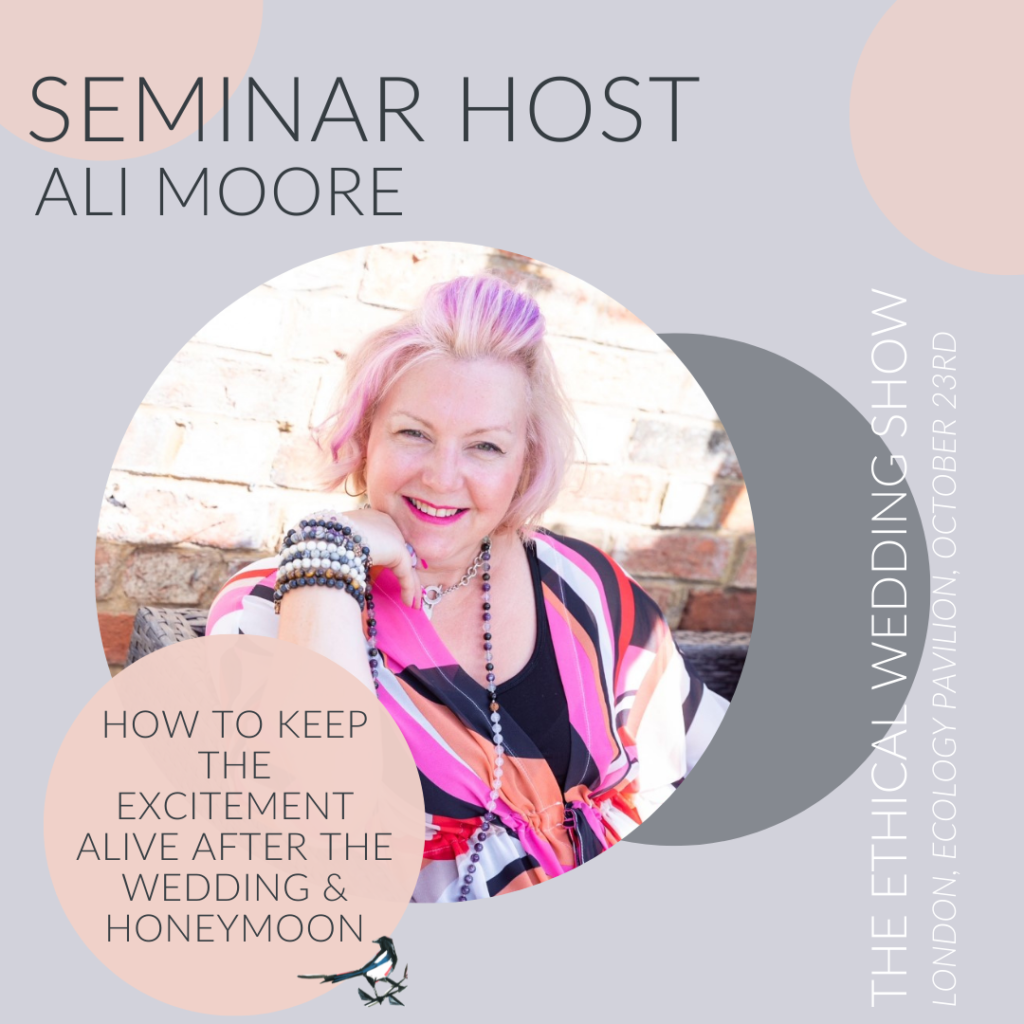 My Posy Neighbour is an ethical and sustainable floral design studio committed to designing beautiful natural and seasonal flowers for your wedding day! The reasons we love My Posy Neighbour…they use British flowers, and they support local small-scale farmers. Ethical methods are the core of the company.
Eva Photography/ Eva Photography / Peach Portman
Cambridge MUA is a 5* Premium Agency of professional hair & makeup artists that connects brides to be with some of Cambridgeshire's best bridal makeup artists and hairstylists for your wedding day! They"ll be on hand all day offering tips and advice for your wedding makeup.
Rewind Bride is where modern brides can rent curated wedding looks. Their pieces are all Ready to Rent which is an eco choice that we LOVE.

Photography by Fifi Newbury
The Ecology Pavilion is a large modern venue in natural surroundings. The building is buried in a grass bank next to the reed beds of the Ecology Park, and is the perfect eco, blank canvas space to make your wedding day perfect for you!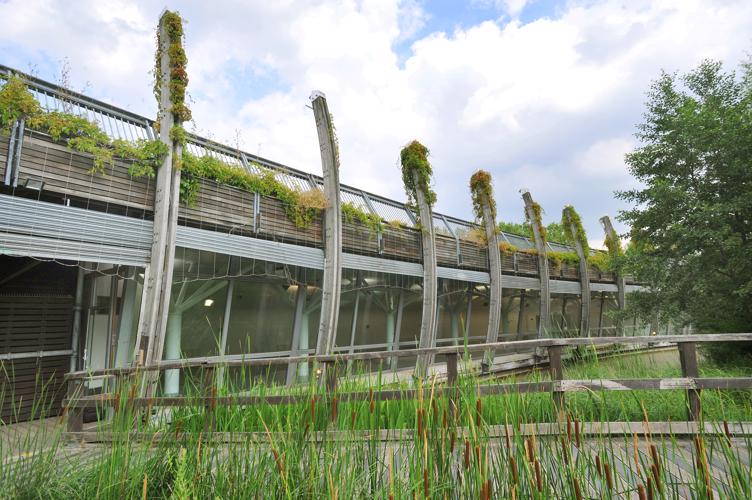 The awesome Yaz Spark will be getting creative with you and hosting a vegan mocktail-making workshop! The perfect way to keep all your guests happy and the perfect opportunity to ask about creating a custom mocktail for your wedding!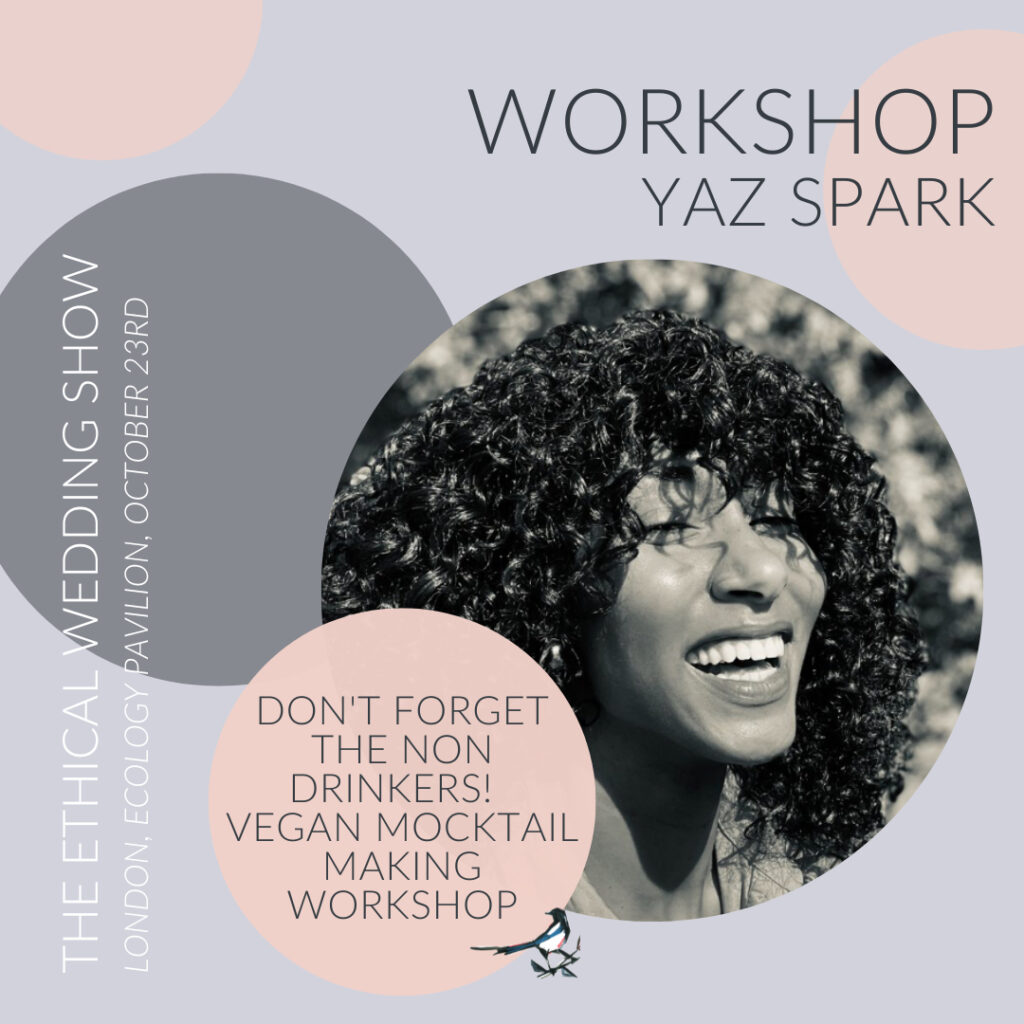 Looking for a beautiful vintage wedding dress? Our collection through the eras will be there to try on and buy on the day! Come take a look!
Floral Stories
Floral Stories is a family-run all-female business, supplying everlasting floral bouquets and arrangements for your wedding. Fall in love with every aspect of dried flowers!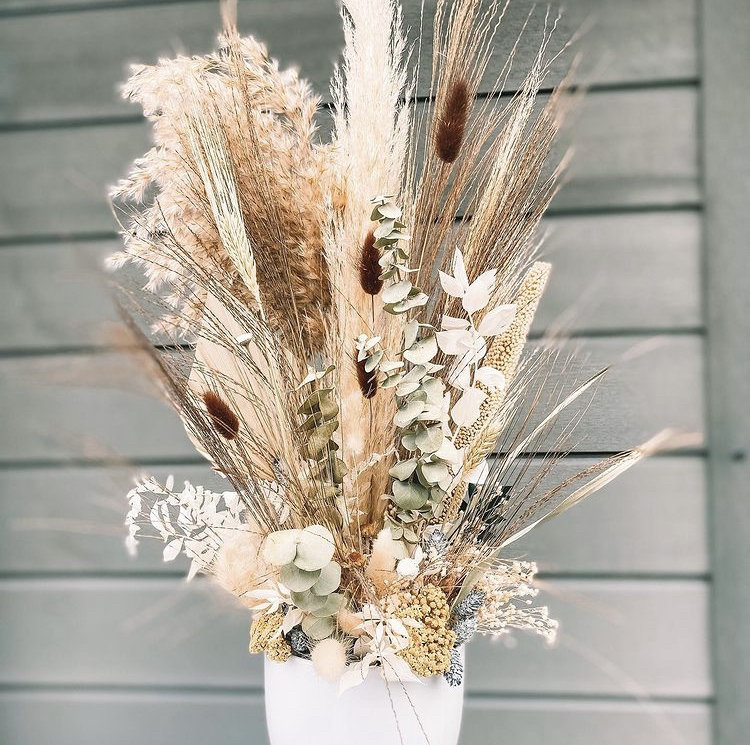 Want to know more? Here's the programme…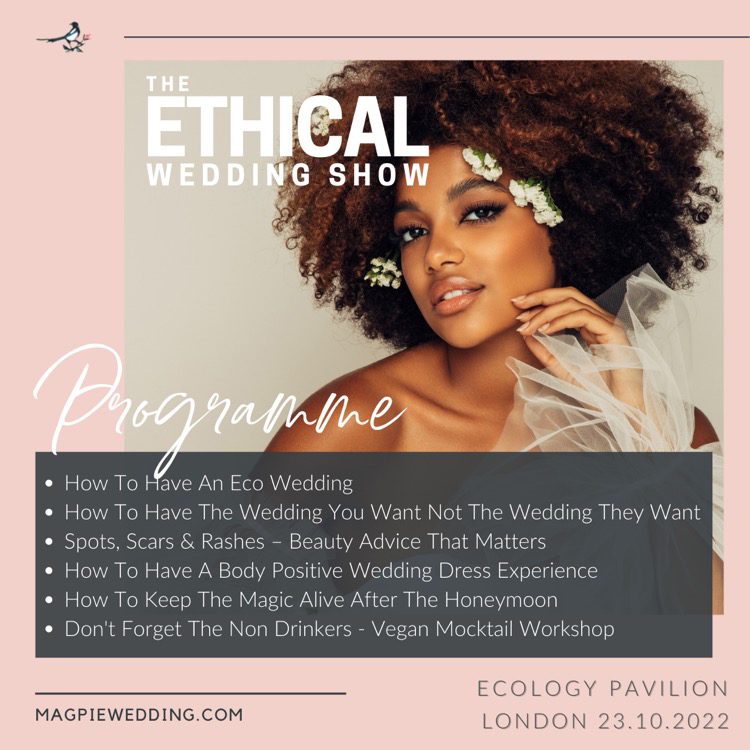 For every ticket sold, £2 will be donated to The Campaign Against Living Miserably, charity number 1110621. Read more about them here.