Its now over 50 years since the iconic marriage of Elvis and Priscilla Presley, the perfect rock and roll couple. They married in the Aladdin Hotel in Las Vegas, now a worldwide destination for getting hitched by many bride and groom!
Here we take a look at an inspirational 1960's shoot originally produced by Kat Williams for Rock and Roll Bride magazine; this shoot encapsulates the unique styles of the couple and how they have gone on to inspire brides and grooms alike.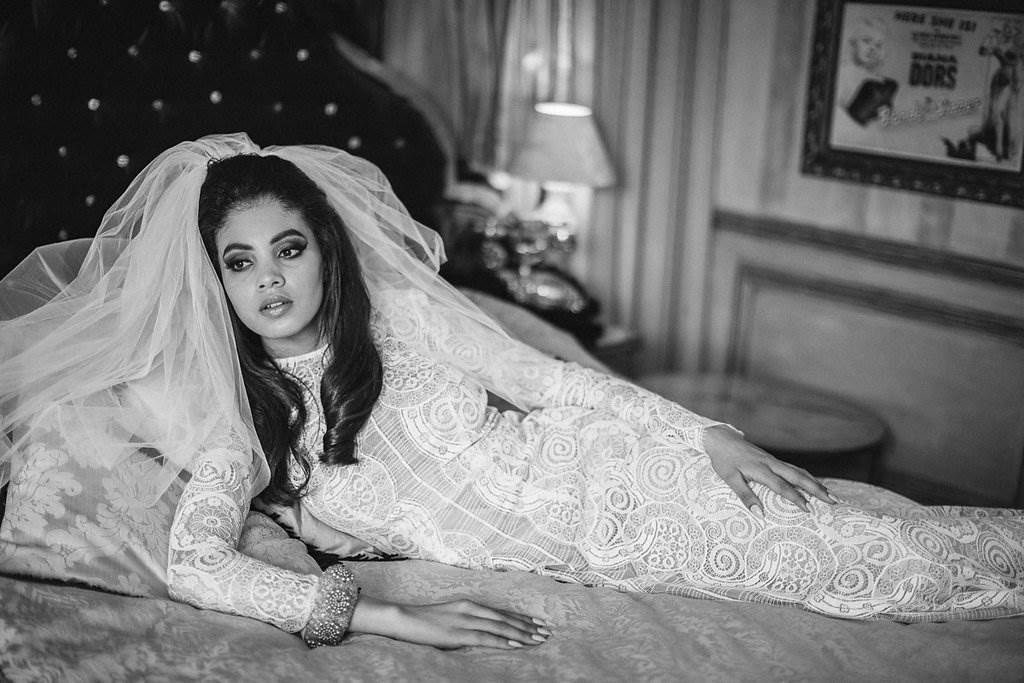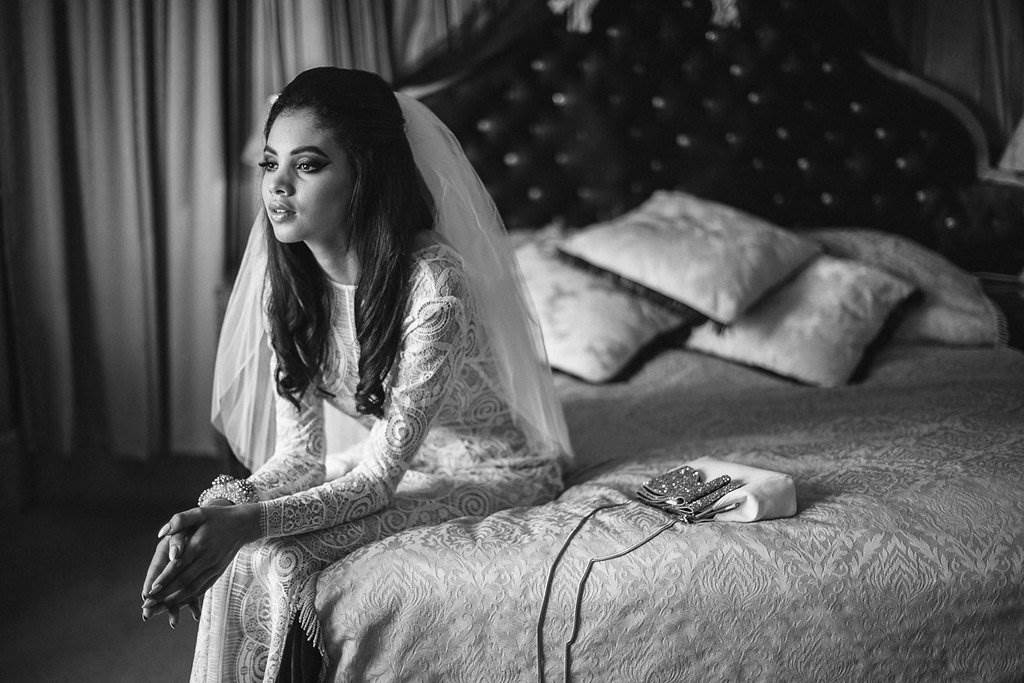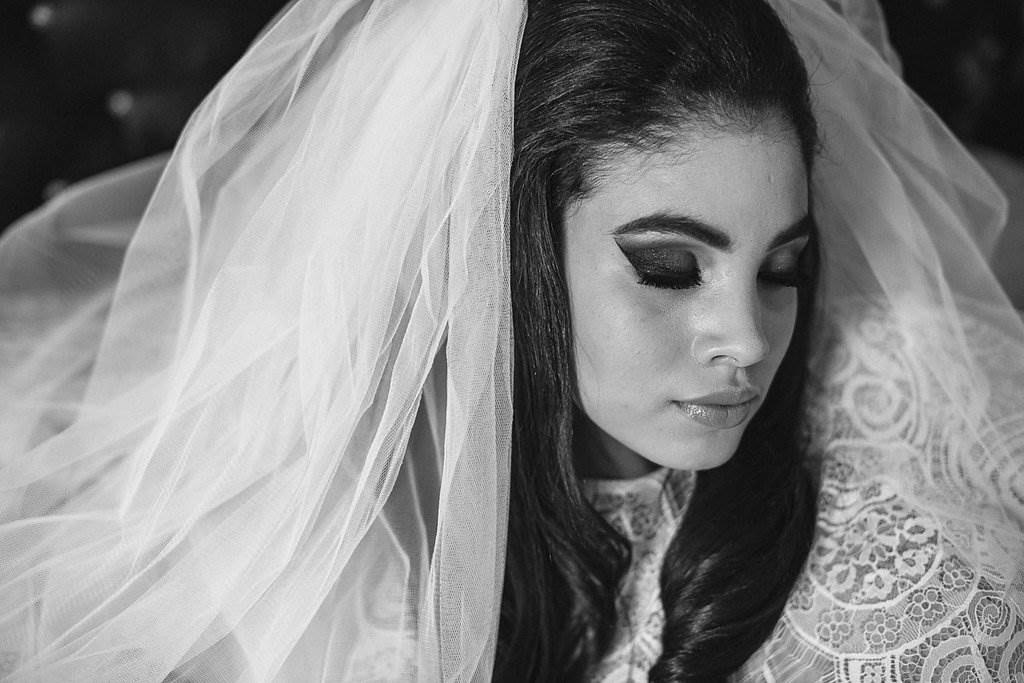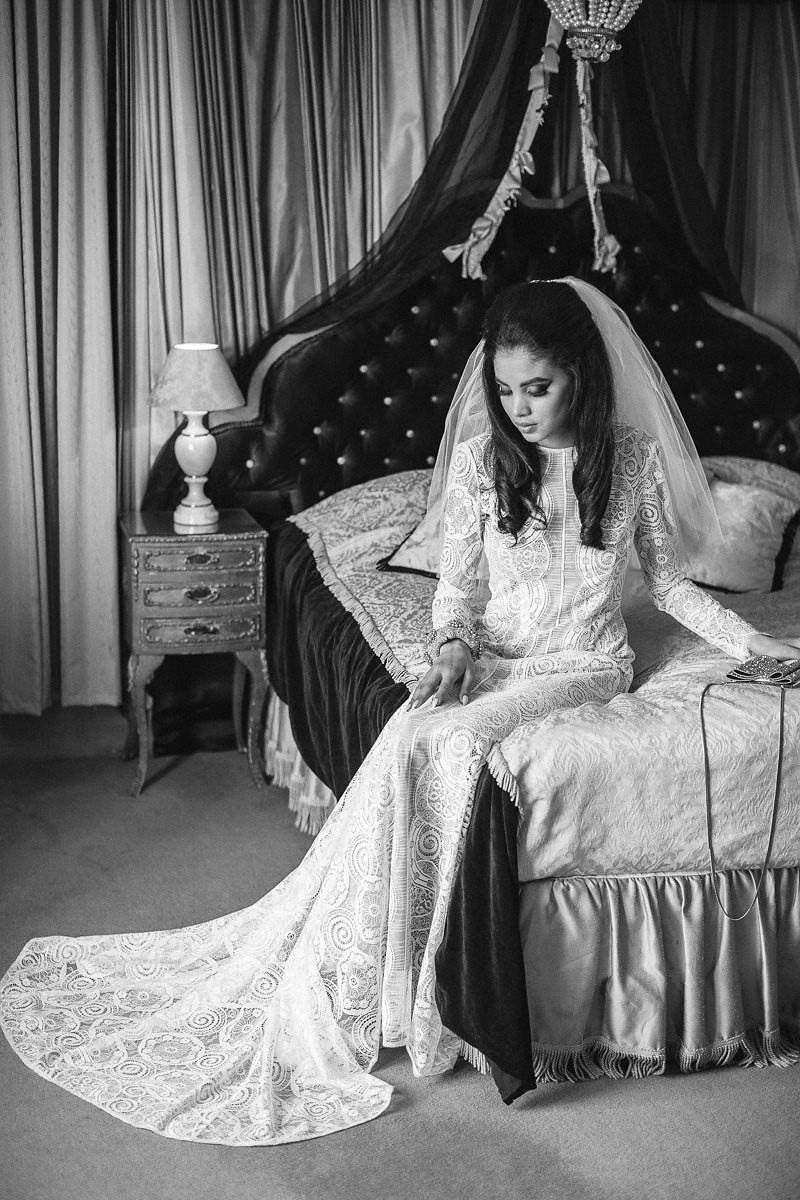 Dress: Katya Katya Shehurina Bag: Charlotte Mills Veil: McFayden Millinery
Bracelet: St Erasmus from Folly Boutique
Beautiful black and white photography by Lisa Devlin captured the true essence of the couple themselves and gave the shoot a nostalgic yet modern feel.
The clever styling with a mix of both designer and high street was executed with precision by talented duo, Alexandra from Bijou Bride and Erica at Mr and Mrs Unique. We hear what they have to say about creating the looks:
"Erica: Kat really wanted to do an Elvis and Priscilla inspired shoot… when they first fell in love. Priscilla was a style icon as was the King of Rock n Roll Elvis even from the early days. So we wanted to create a modern-day, edgy bridal look.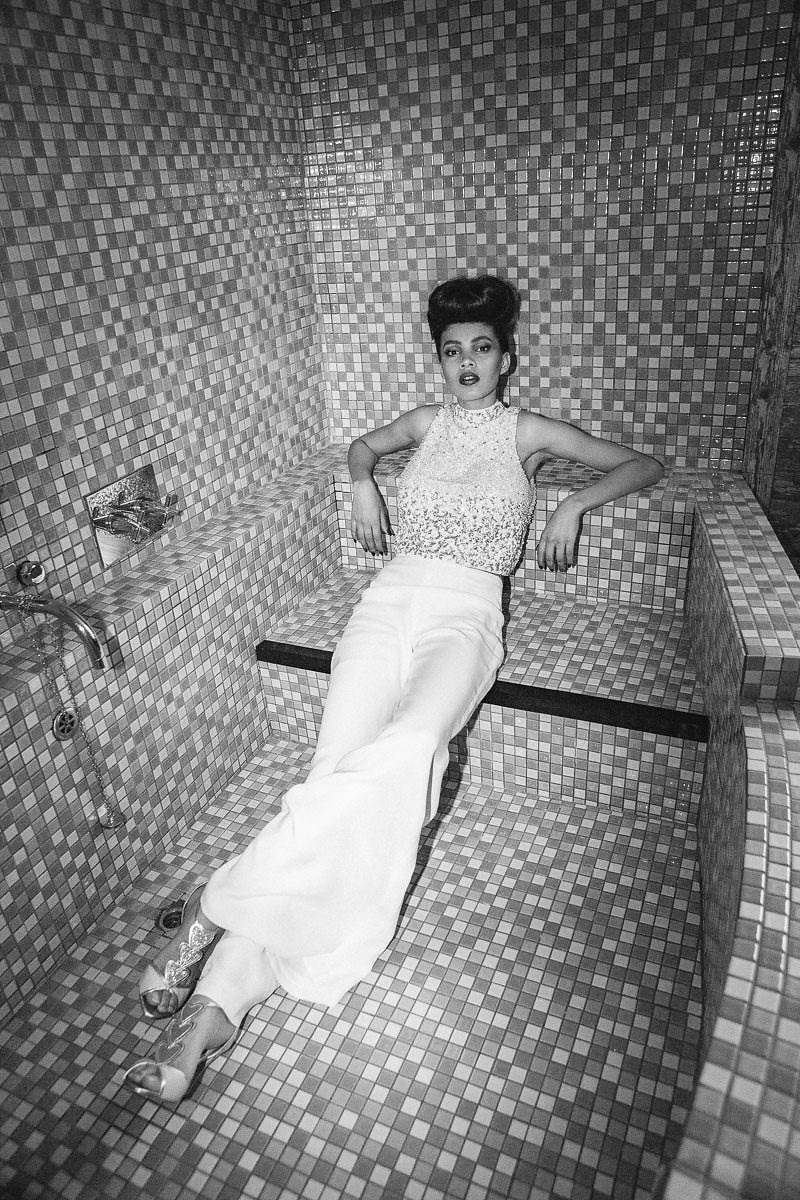 Top: ASOS Bridal Trousers: Otaduy Shoes: Charlotte Mills
"We really wanted to work on two different bridal looks that are achievable for all different types of budgets, so alongside the designer samples we also called in bridal pieces from ASOS."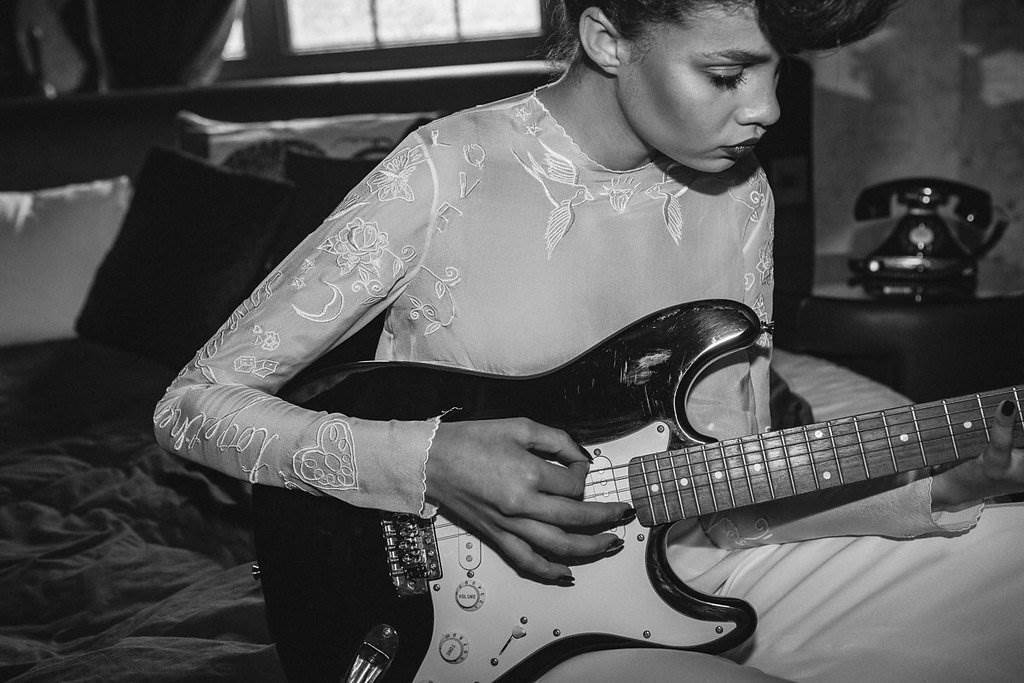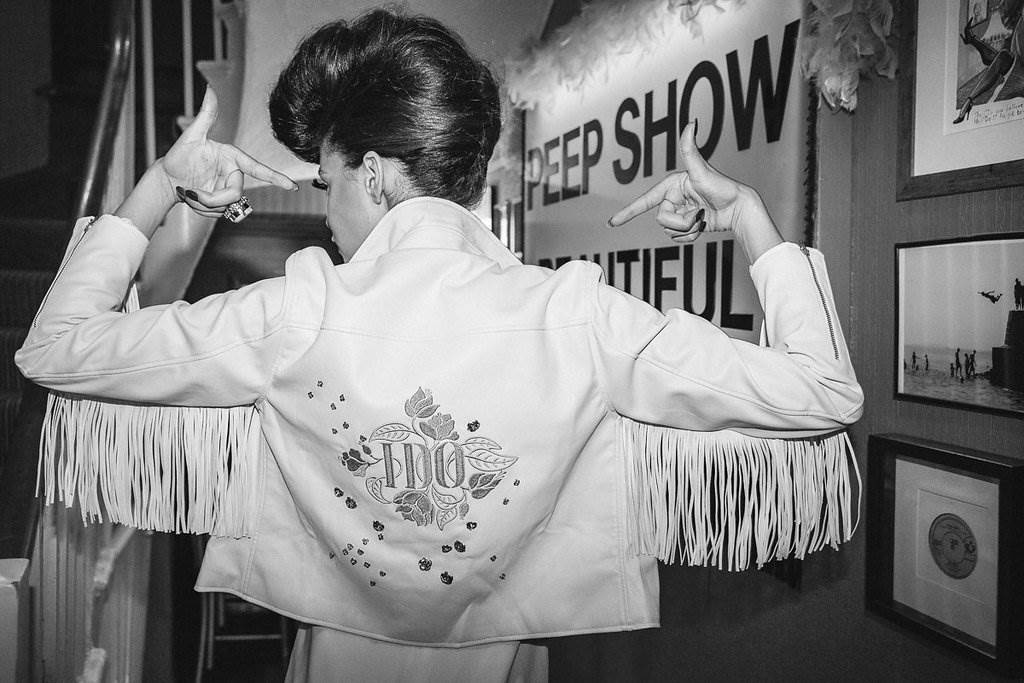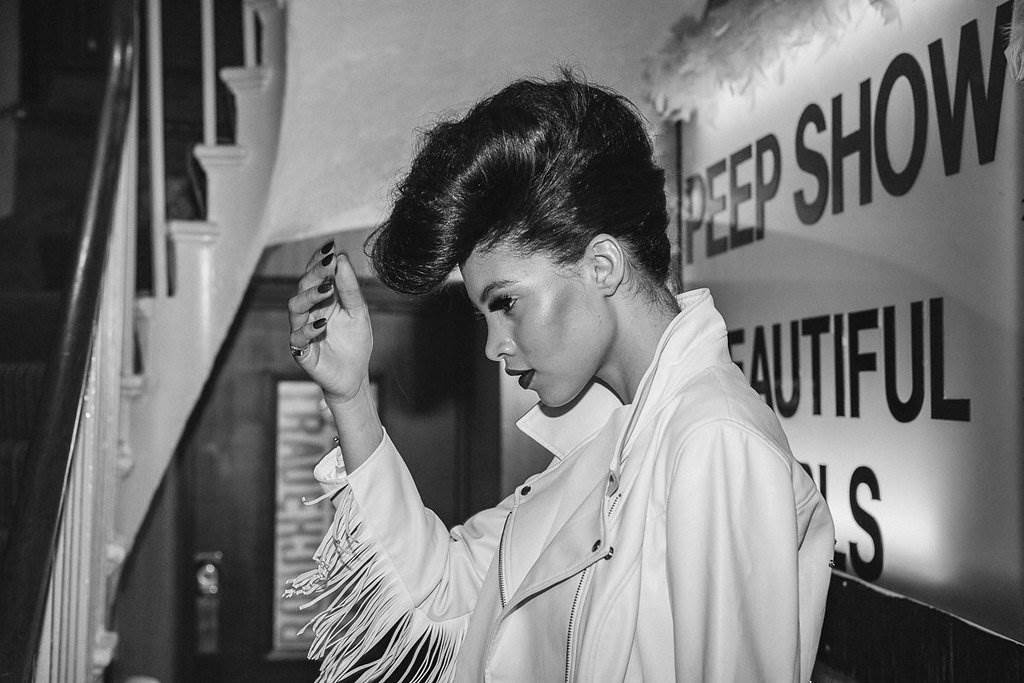 Jacket & Jumpsuit: Otaduy Rings: Mawi from Folly Boutique
"We couldn't believe the quality and style of some of these dresses from ASOS bridal; they were beautifully cut and embellished with cute details. We paired an amazing sequined ASOS dress with a bespoke sixties inspired short veil with huge top bow… Priscilla in perfection!"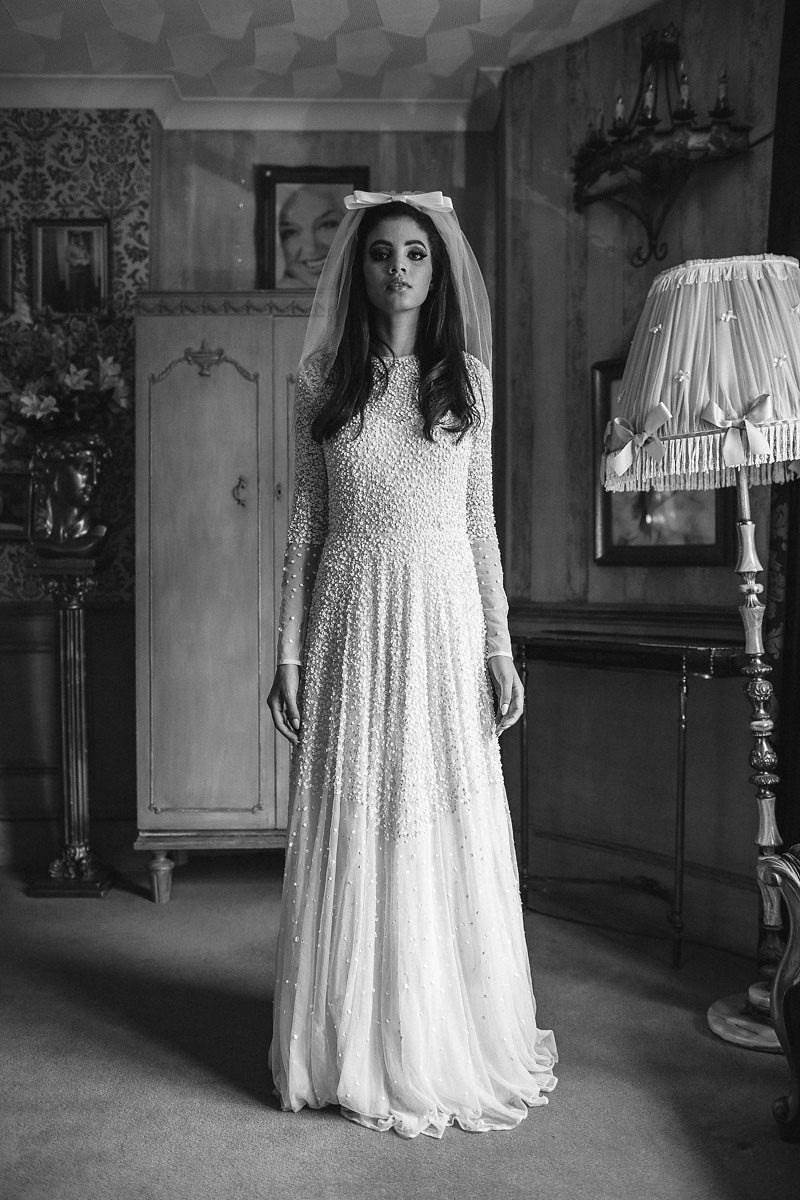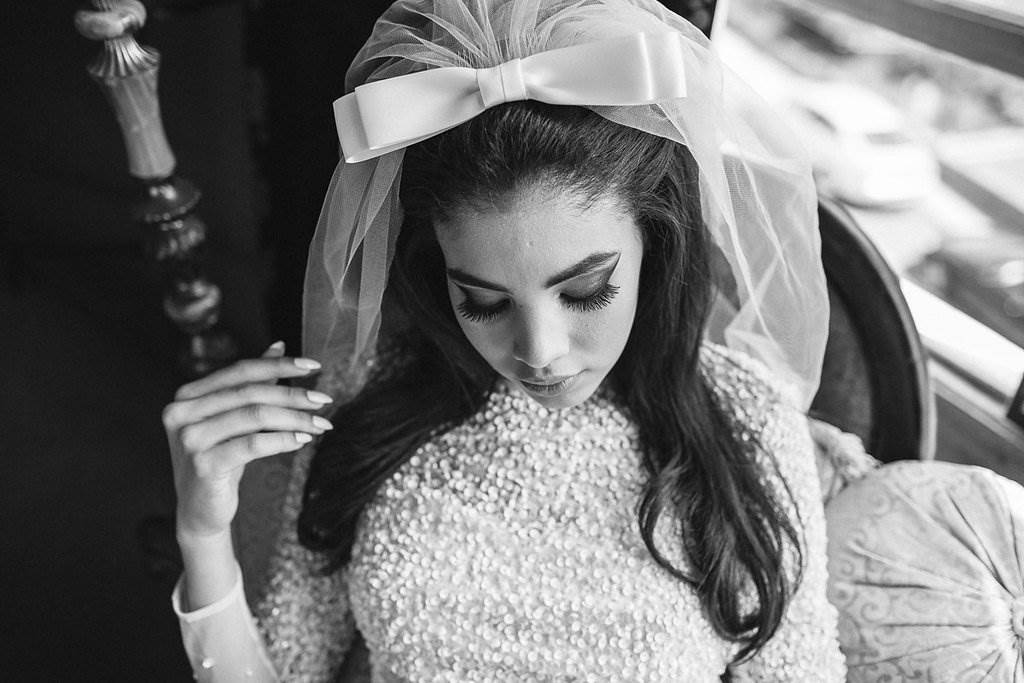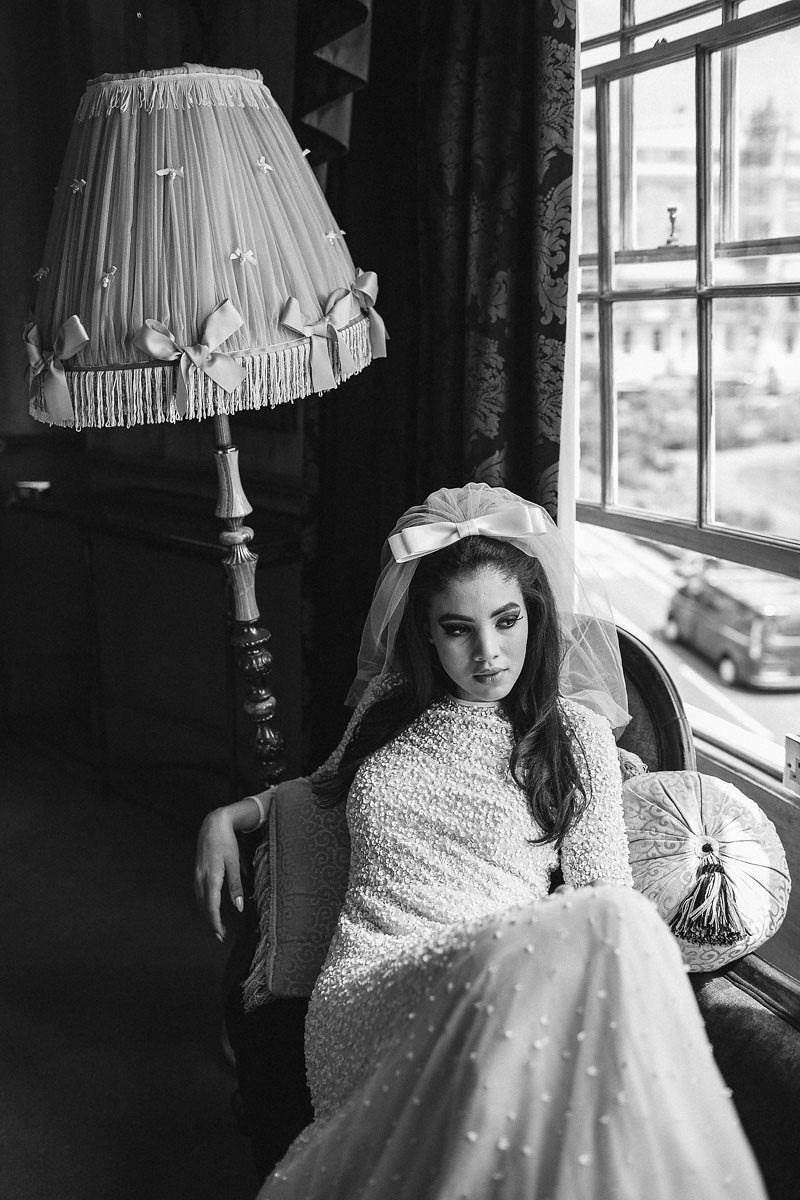 Dress: ASOS Bridal Veil: McFayden Millinery
Alexandra: "Approaching the fashion styling for this shoot I wanted to put myself in a modern-day Priscilla's shoes rather than focus on replication. There are Sixties influences throughout, but with a contemporary twist. The stunning scalloped lace detailing on the Katya Katya Shehurina illusion dress and the bow details on those incredible Charlotte Mills bags and shoes are undoubtably retro in feel. It was such a blast to then take a masculine approach with our beautiful model."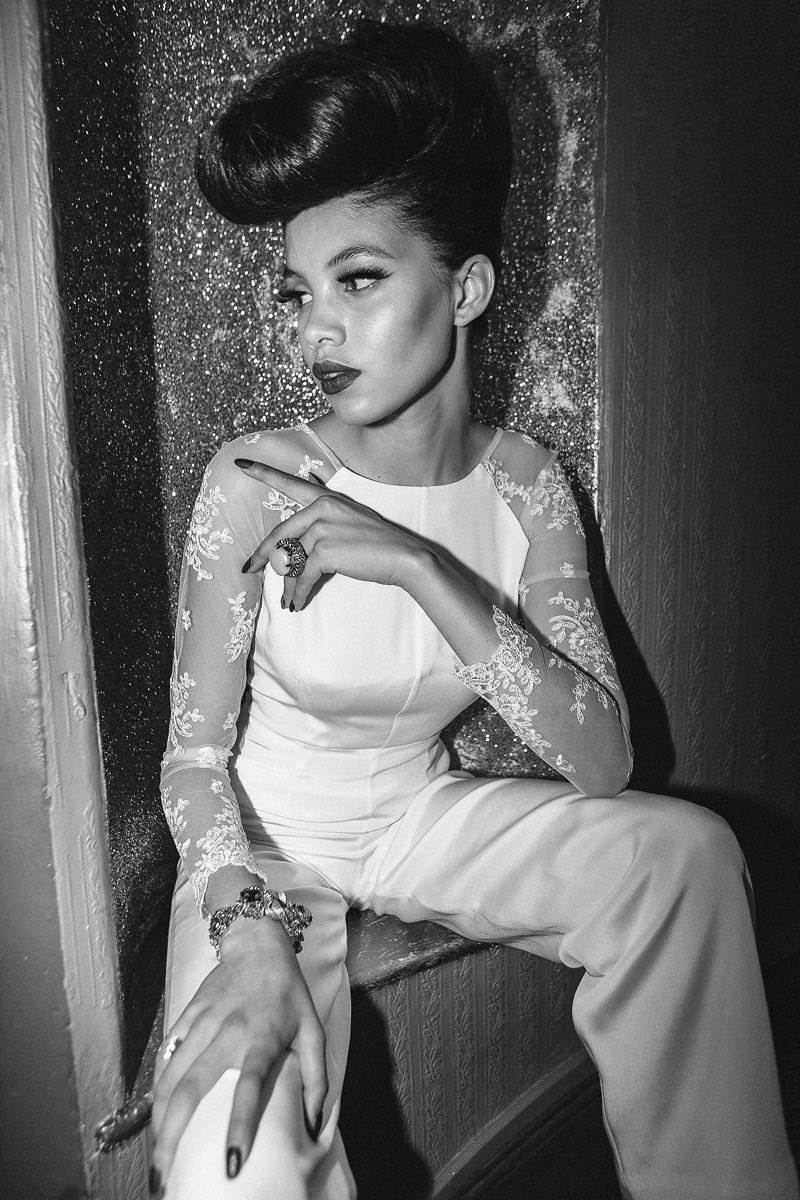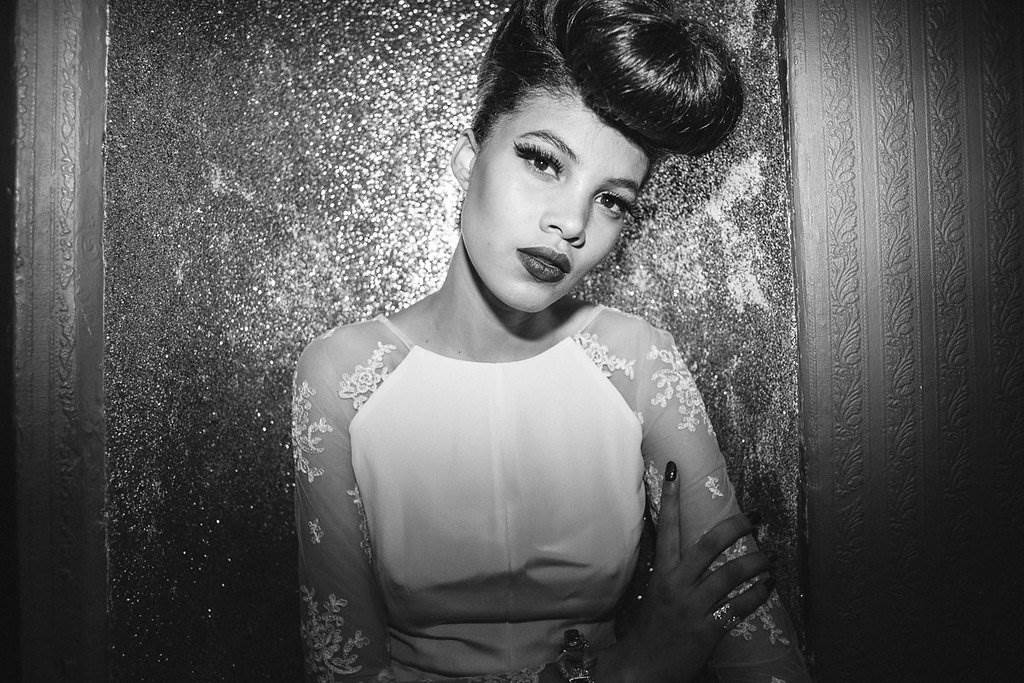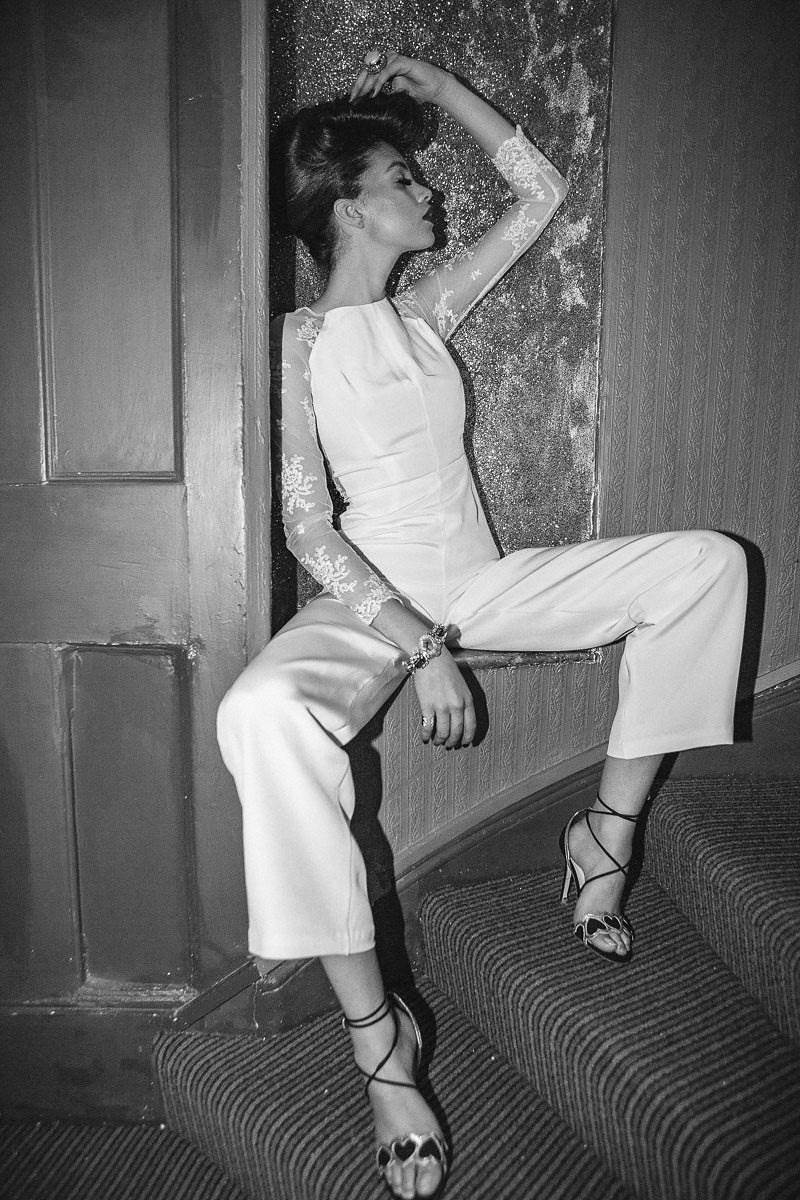 "The King of Rock & Roll has had such a mighty influence on both men and women's fashion. And of course there just had to be a tassel element. This Otaduy 'I Do' embellished leather fringe bridal jacket is all kinds of amazing. It was important to maintain a subtle sass throughout the Elvis aspect so you'll note touches of lace, elegant heeled sandals and delicate jewels."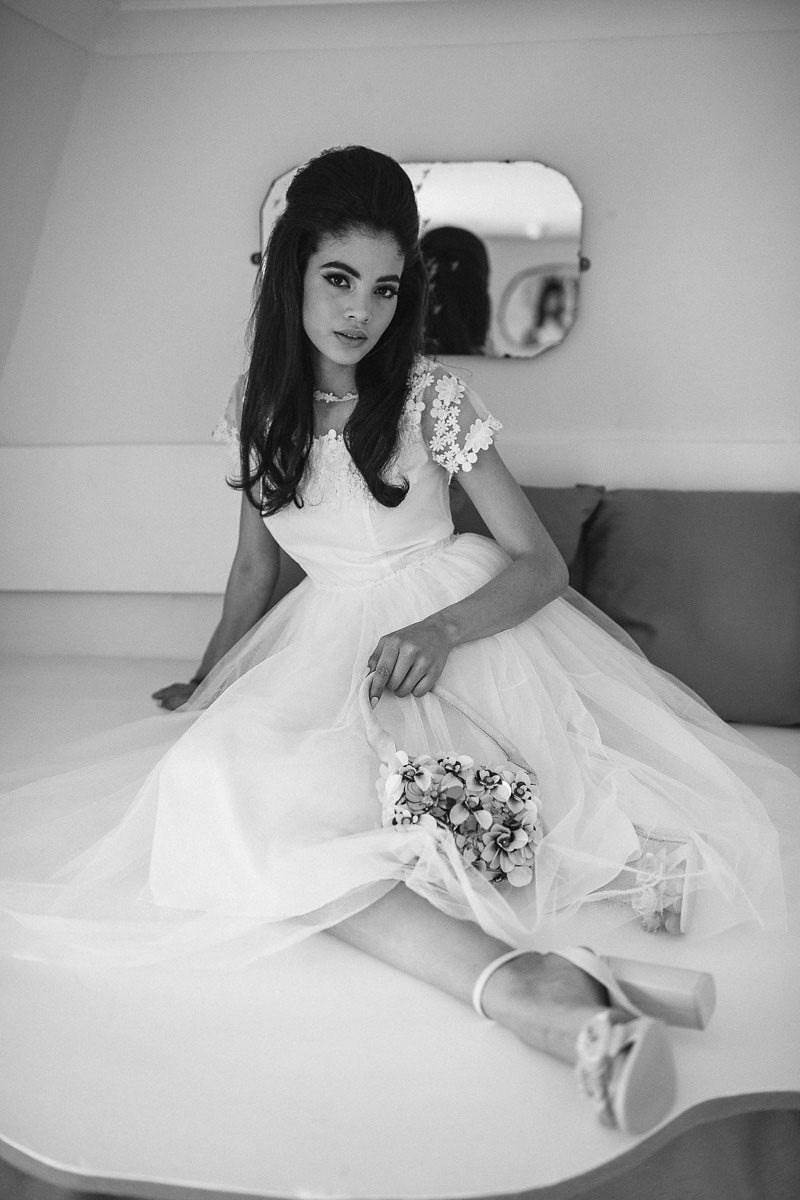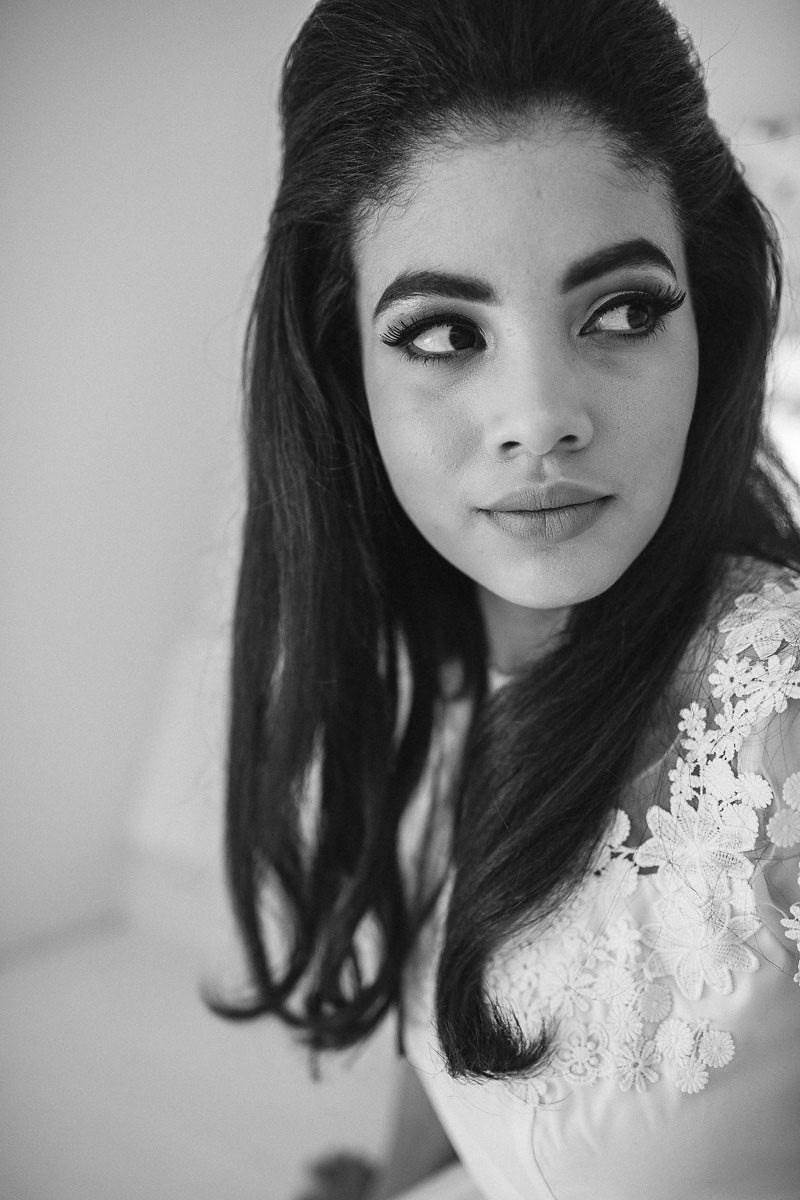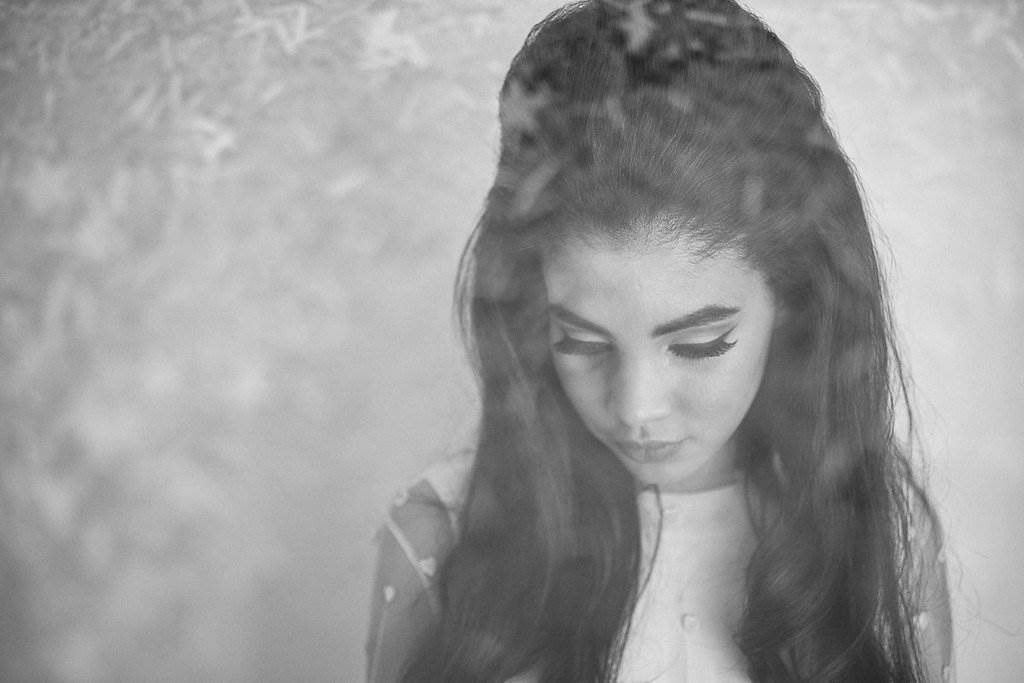 "We used just one model, Tarla, who was actually the perfect Elvis and Priscilla, and we shot at Hotel Pelirocco in Brighton."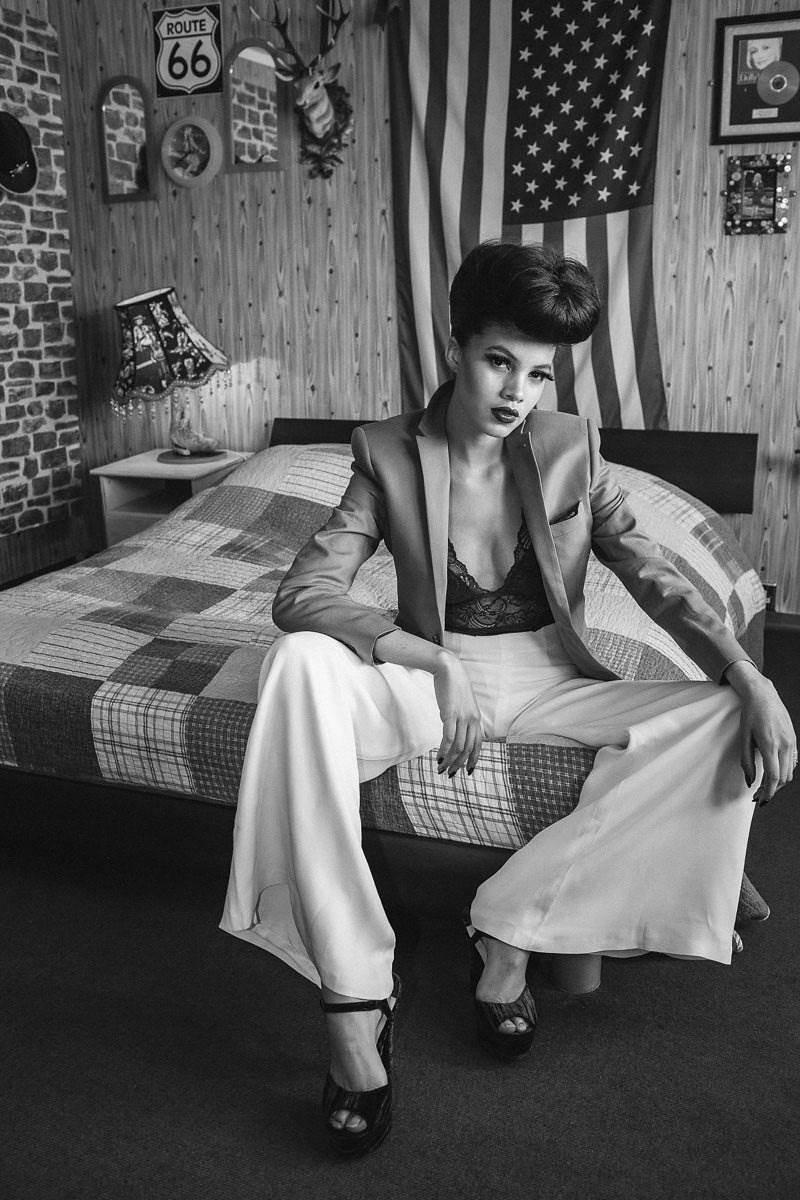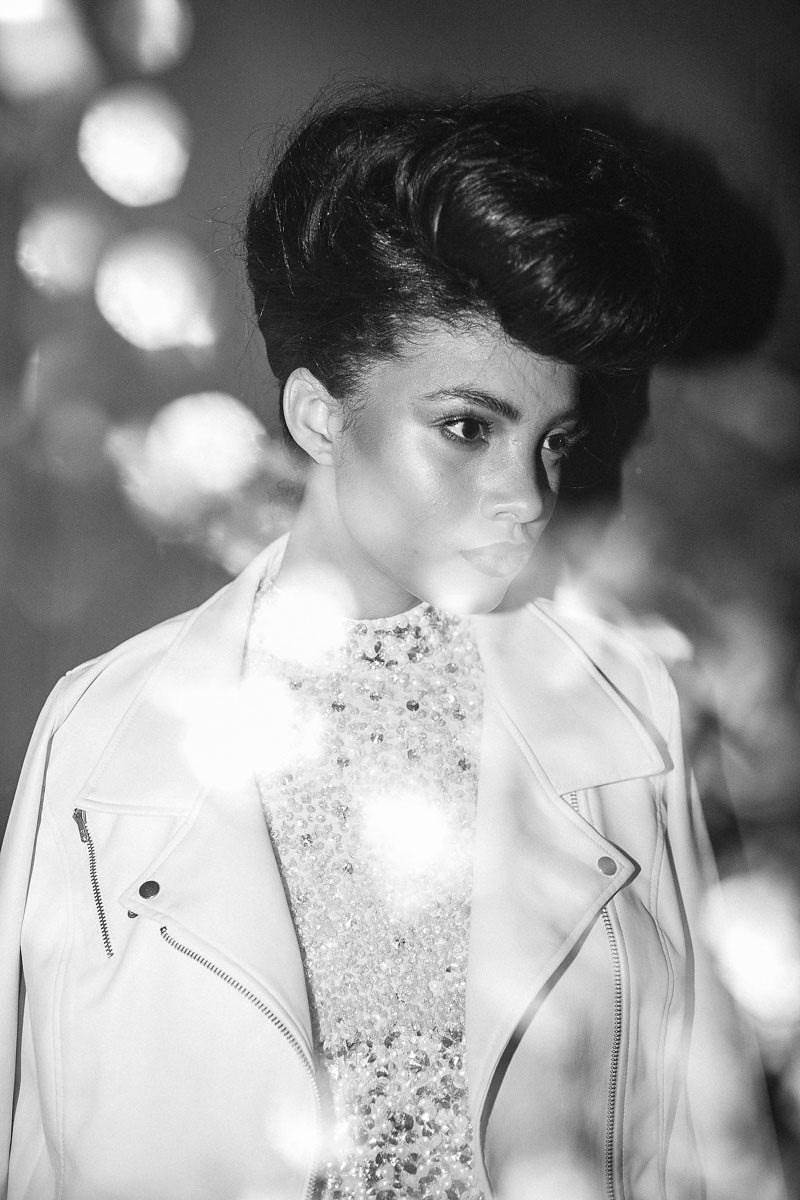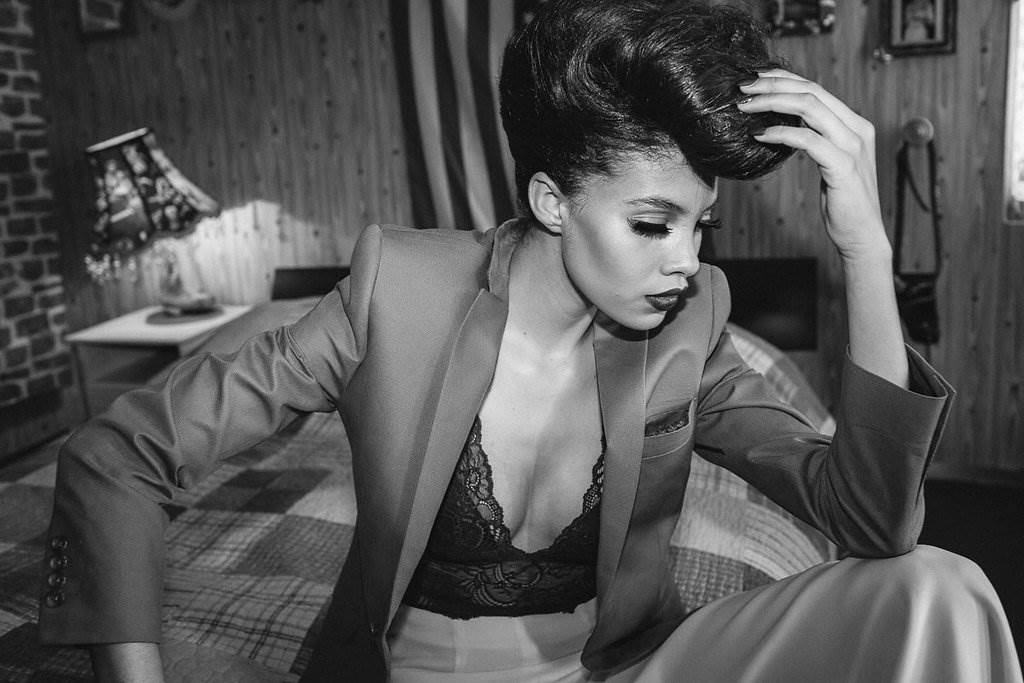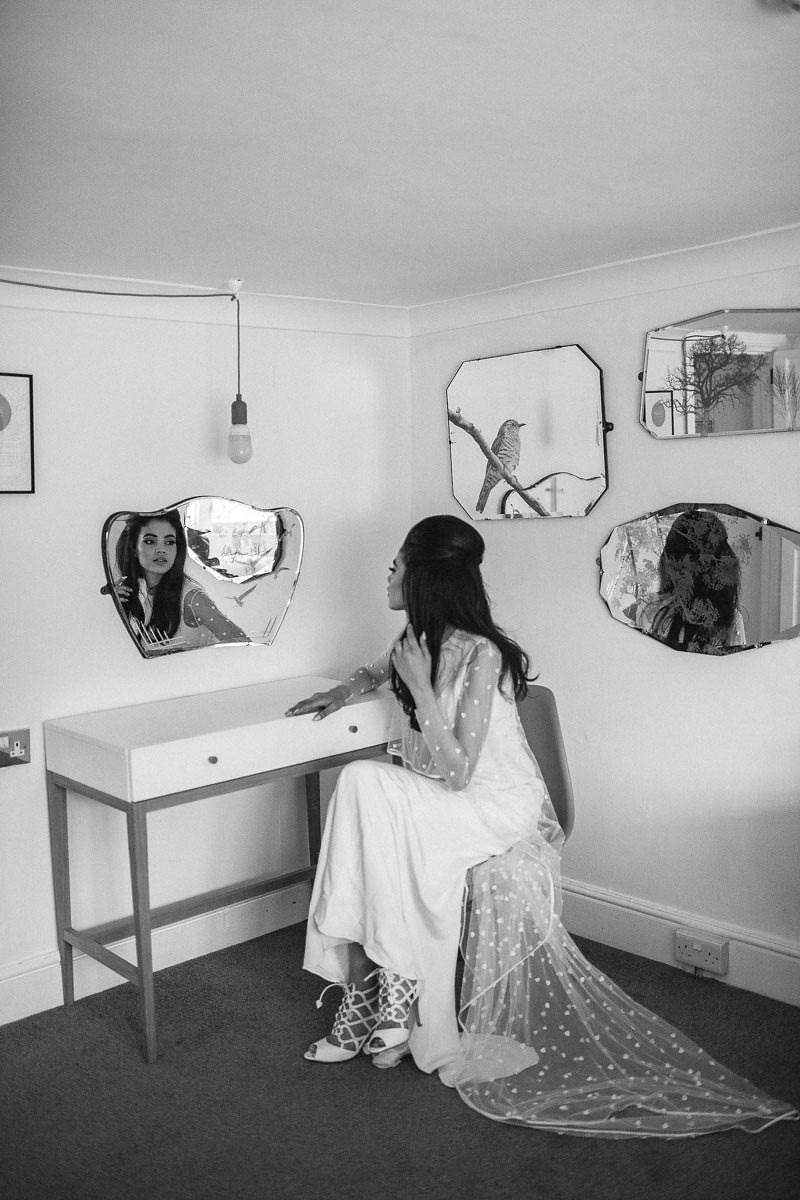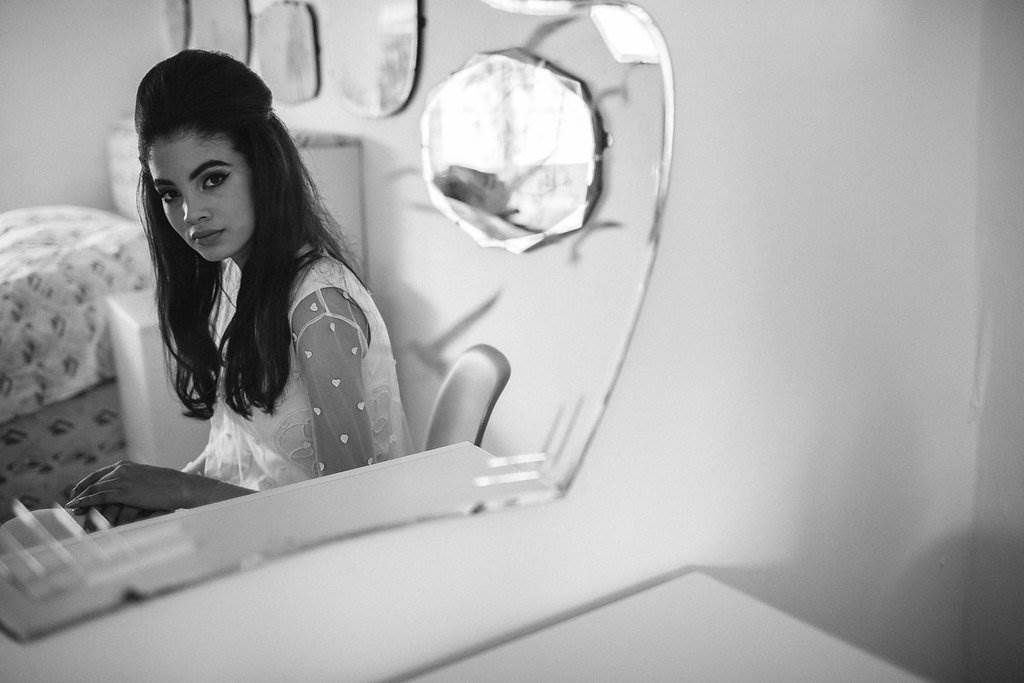 And here are the rock and roll couple themselves on their wedding day! 1st May 1967!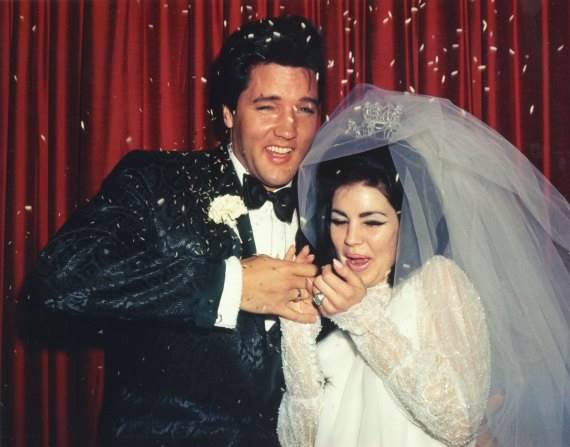 Photography: Devlin Photos
Concept : Kat Williams
Fashion Editor/ Stylist: Erica Willoughby-Smith
Fashion Editor/ Stylist: Alex Merri
Hair: Love Hair & Co.
Make Up: Tabby Casto
Model: Tarla via Lenis Models
Location: Hotel Pelirocco, Brighton
Love the 1960's look? Check out our Late 1960s vintage Brigitte Bardot wedding shoot!