Want to see what's in our show goody bags? Well, keep reading. The Ethical Wedding Show is almost here!!! Held at the Ecology Pavilion, Mile End, London on October 23rd, 2022 it's a show for eco, ethically-minded couples who love the planet as well as each other. The show will include seminars (think super useful talks on relationships, body confidence and more), workshops (think loads of lovely crafting), talks (think wedding planning advice) and of course our awesome wedding suppliers and some AMAZING goody bags too! Let's have a look at what's inside them!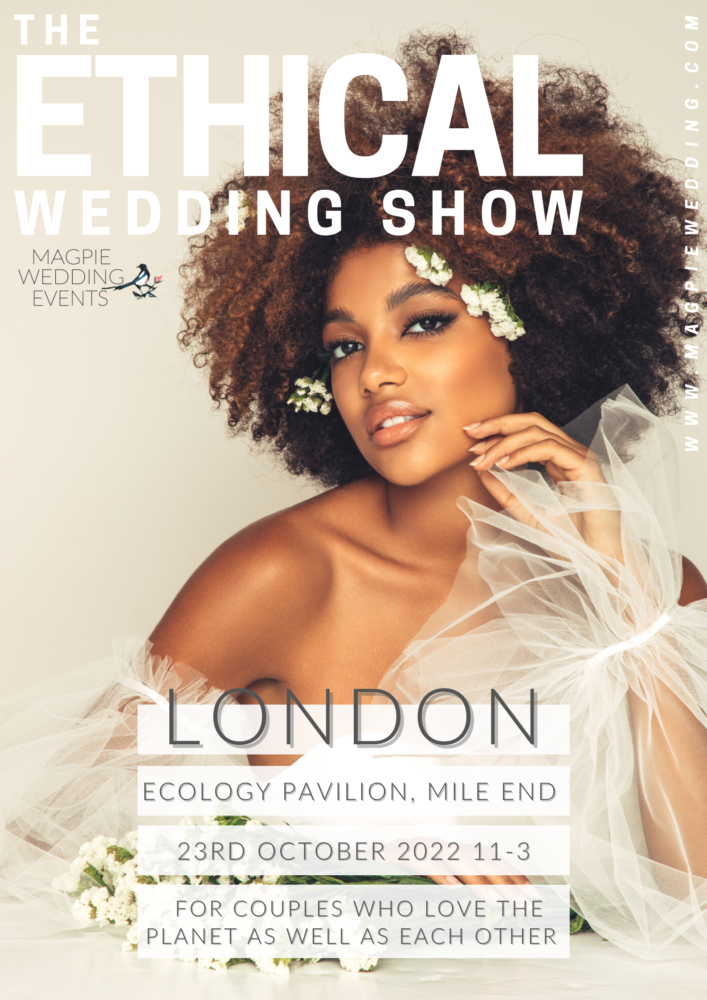 FLO Period Products
FLO is an eco-friendly period care brand that does a range of products made from sustainable organic bamboo and cotton. Their tampons, liners and pads are ridiculously comfortable and seriously absorbent. Flo helps make periods more sustainable, comfortable and affordable with period subscription boxes and period-proof undies too! They donate 5% of all profits to charities that help women and girls in need like Bloody Good Period, which fights stop period poverty. They also come in a range of colours to suit your wedding day and everyday life!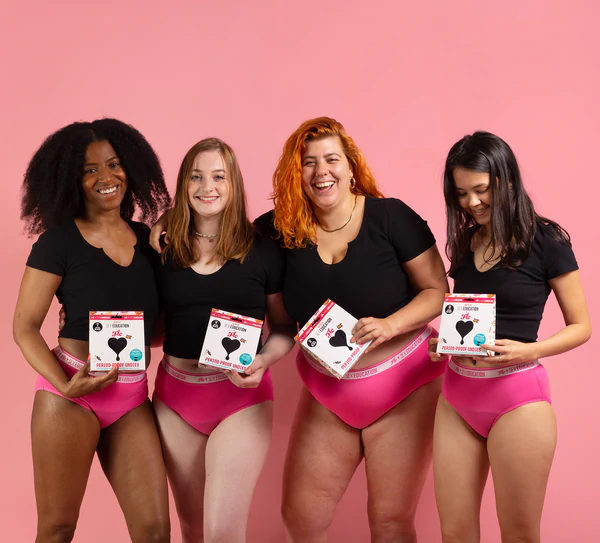 Playin Choc Vegan Chocolate
PLAYin CHOC makes bean-to-bar chocolate and is an ethical, plastic-free and sustainable chocolate brand that produces the cutest products for your eco wedding day. Their organic chocolate is made using just cacao, coconut and vanilla so is not only vegan but free from 14 of the main allergens meaning they're suitable as gifts for most people. They have numerous different ranges including their classic range of bars marked with heart and play, a cute way to decorate your tables and a ToyChoc Box collection which is perfect for children or as quirky favours!
Luscombe Bubbly
When Gabriel David took on the reins of the Luscombe business back in 1997, he was focused on producing the very best-tasting organic soft drinks, made with as little impact on the planet as possible. He wanted to create organic drinks that were produced in partnership with farmers and growers who were paid a fair price for the high-quality products they grew. It's these principles that continue to underpin Luscombe today, and that's why we have them in our show goody bags!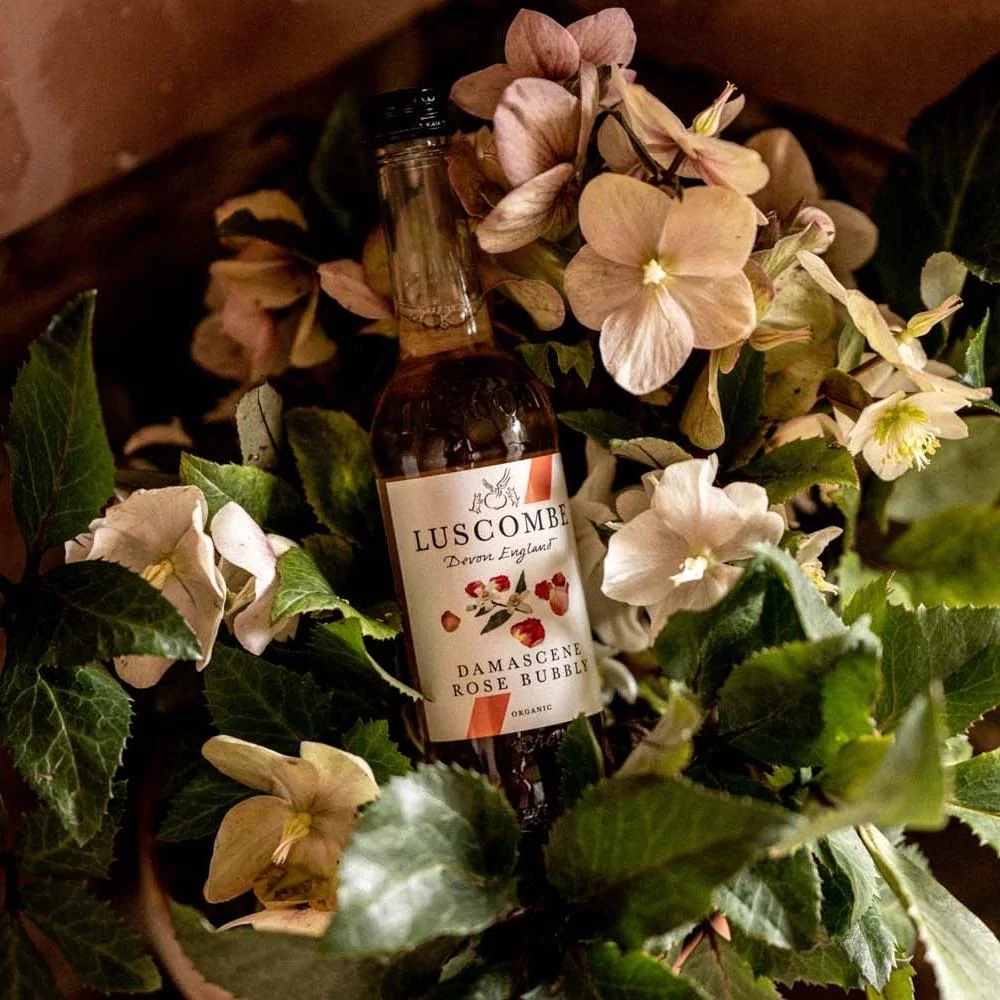 Adam Apple Confetti
The boutique Store for Biodegradable Confetti, Dried Flowers and Flower Preservation. Making the change to Eco-sustainability has been a journey for Adamapple and will continue to be as they are constantly looking for ways to be more responsible. They aren't perfect but in late 2018, made the change from using plastic packaging over to Biodegradable. This means they sent approx. 36,000 less plastic bags in the environment in just the last 12 months. They made the change to printing orders on Cool Earth Paper early in 2019 and love that they are not only addressing the environmental challenge but also the economic and social viability of some of the poorest people on Earth by using this product. All their packaging is either, biodegradable or recyclable. Their Confetti packets are manufactured in the UK with 100% PEFC Certified Paper and are biodegradable and recyclable.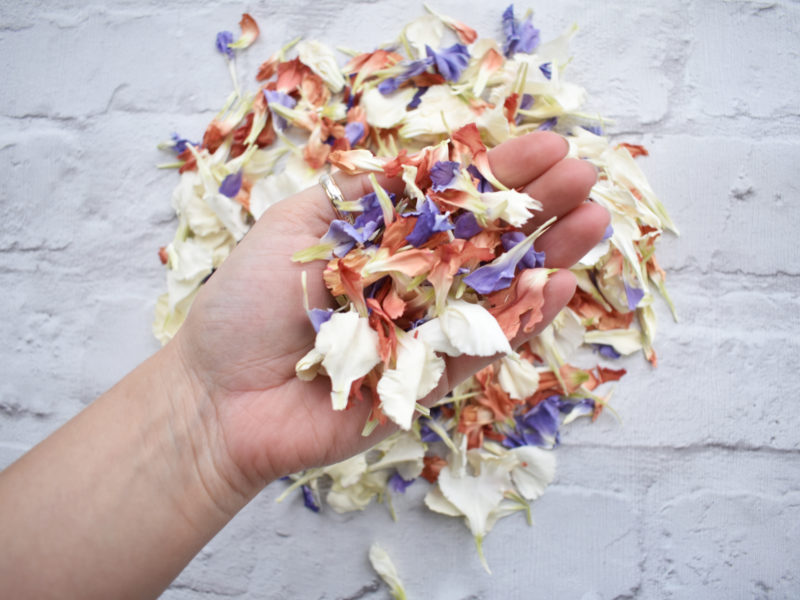 Bird and Blend Tea
Bird & Blend Tea Co is an eco-conscious, independent, people-focused, award-winning Tea Mixology Company on a mission to spread happiness & reimagine tea! Sustainability has been at the heart of the business from day one. From leaf to cup, every part of your tea's journey is carefully designed to minimise the impact on our planet.
With more to add!
SEE THE PROGRAMME FOR THE SHOW BELOW…