Science Fiction Day is upon us and we're all for it! Some of our favourite blogs to ever feature on Magpie Wedding are Dr Who, or Star Wars themed, so we had great fun putting this blog together. So whether you want to go all out Sci-Fi on your big day, or keep it to a few finishing touches, this science fiction wedding blog will you give you all the geeky inspiration you could ever ask for!
This post contains affiliate links
Raygun Atomizer Cufflinks in Stirling Silver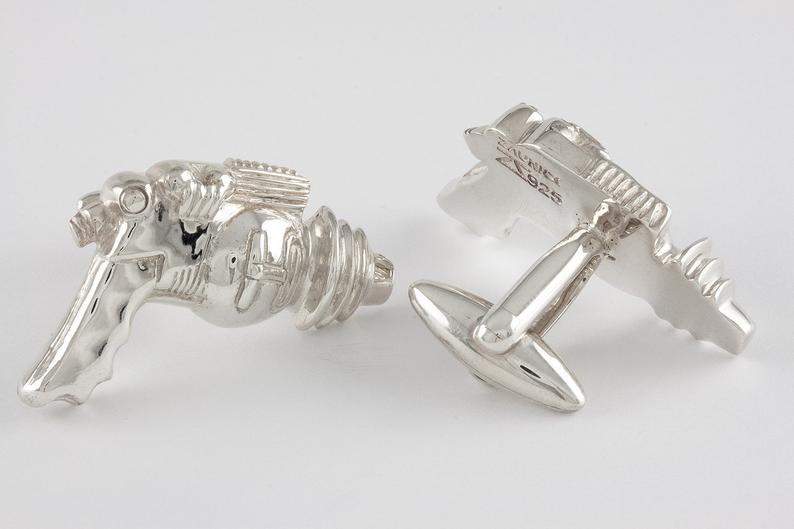 These cleverly handcrafted raygun cufflinks take inspiration from the 1950's. We can't get enough of these, and even better they can be personalised with initials or/and date as a special gift for your groom, or a thank you to the best-man!
Star Wars Confetti Hearts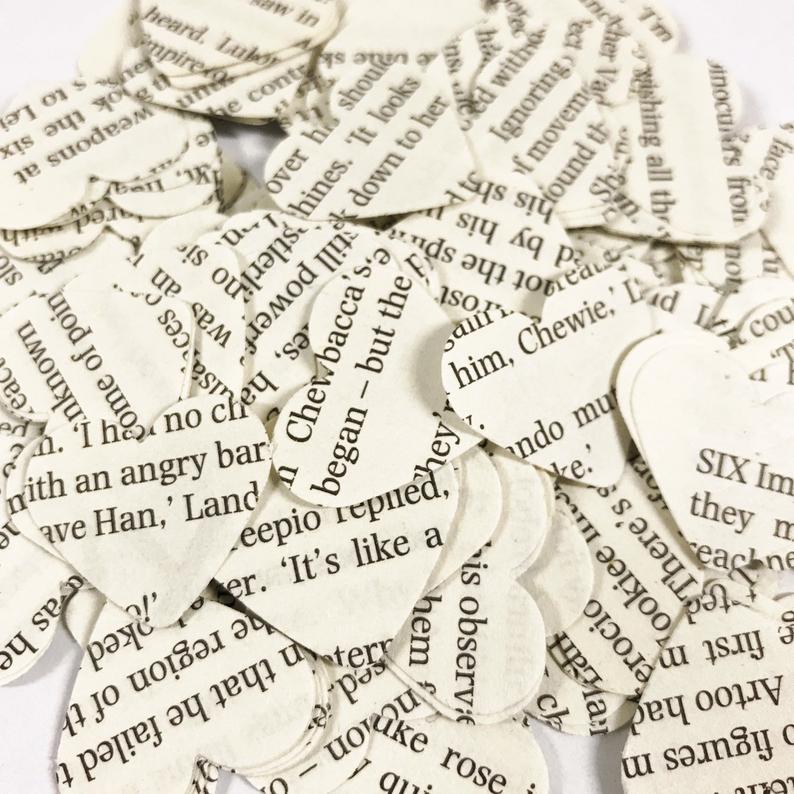 These perfect little confetti hearts are taken from an early 2000 edition of the book, which allows for an aged appeal – giving tons of character to your dinner tables!
Star Wars Millennium Falcon Guest Book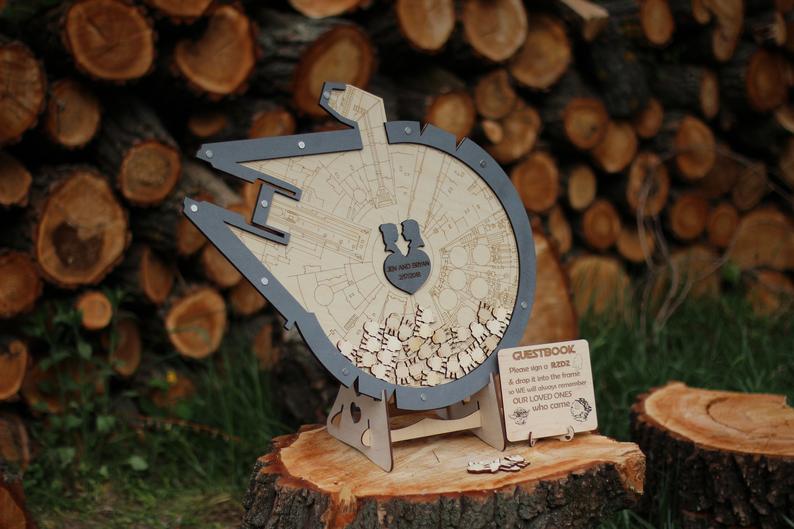 This has to be one of our favourites in this blog. This unique guest book is the best way to incorporate your theme into the big day. With many options on how to personalise it for you and your partner, you'll be left with the perfect keepsake.
Dr Who Inspired Tardis Wedding Post Box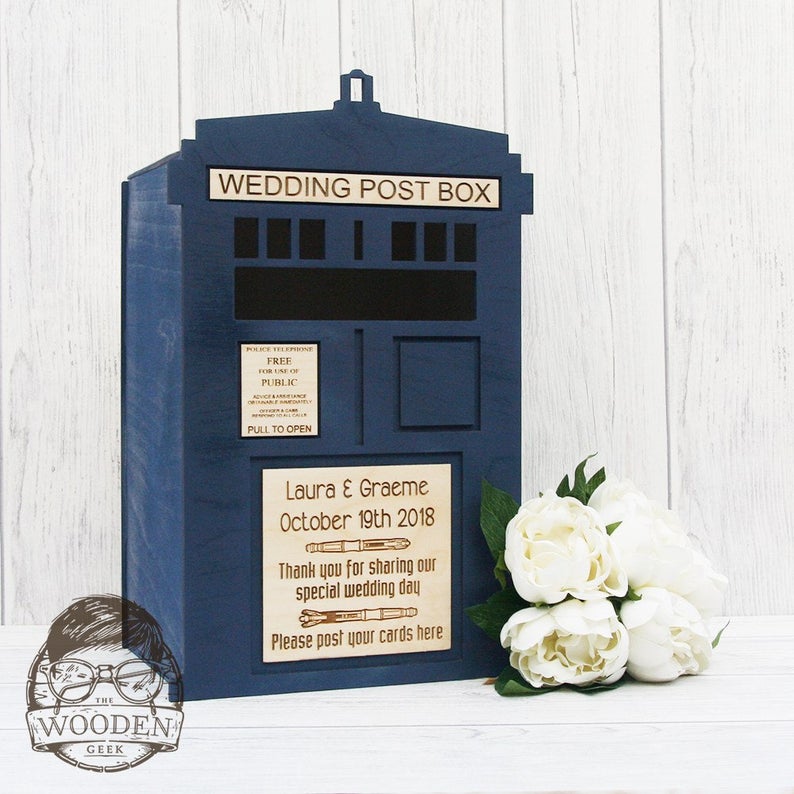 With many different styles and themes it was so difficult to choose our favourite but we couldn't resist this adorable blue Tardis that is sure to make all your guests smile as they deliver their best wishes on your science fiction wedding!
Handmade Dr Who Lace Keepsake Garter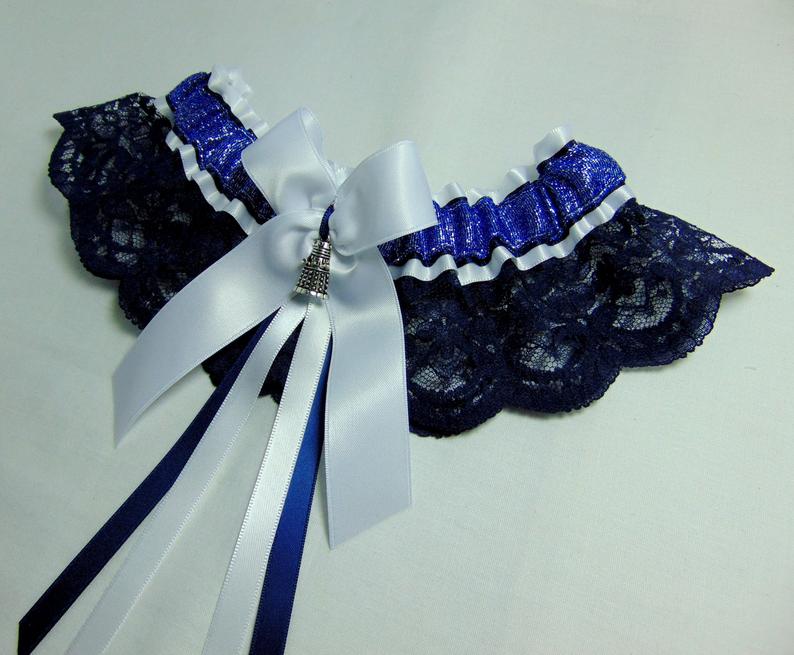 This stunning handmade bridal wedding garter is comprised of highest quality materials and is completed with a silver Dalek or Tardis of your choice. '
Star Wars Felt Flower Bouquet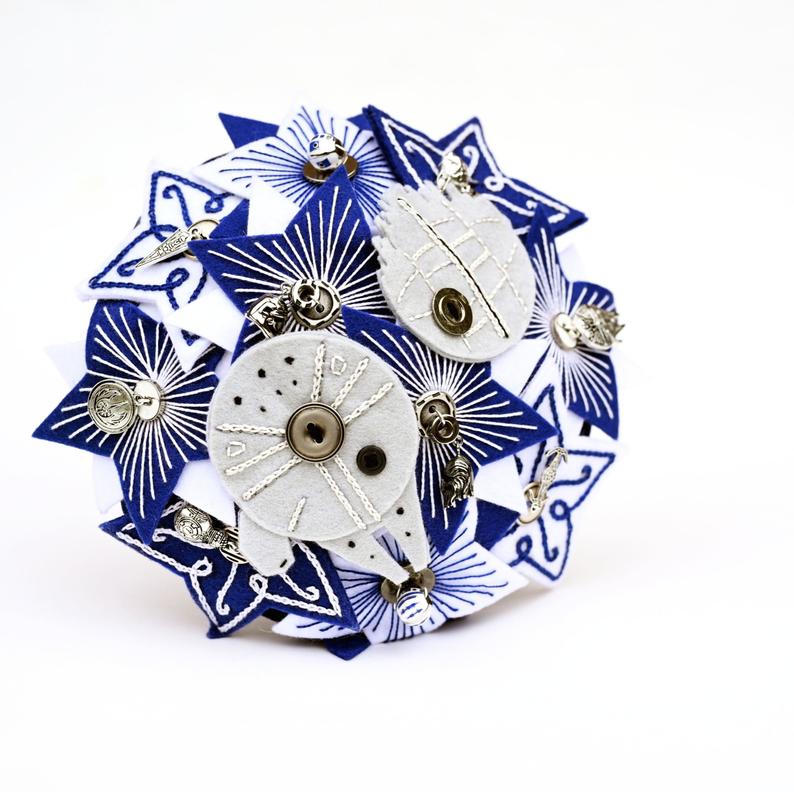 We simply had to share these clever creations by Charlotte Laurie Designs. This Star Wars inspired felt flower bouquet features stars, the death star and the millennium falcon all lovingly hand embroidered.
Victorian Dr Who Themed Wedding Cake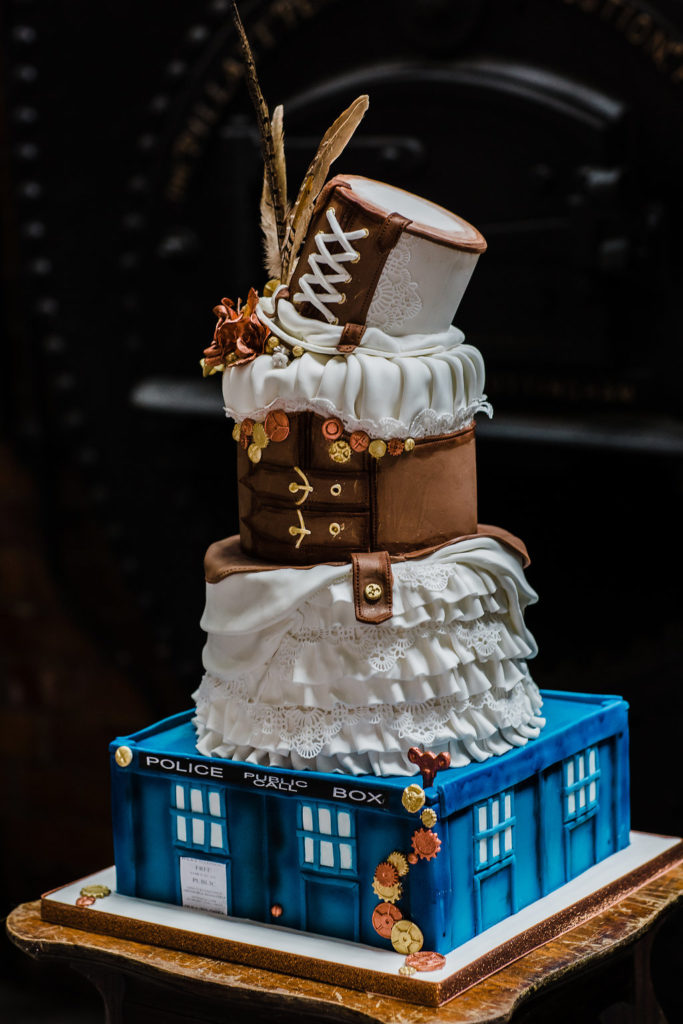 Photo by Yvonne Lishman Photography
This cake holds a special place in our hearts! One of our all time favourite blogs featured this incredible Victorian, Dr Who themed cake by directory member, Debbie Gillespie.
Doctor Who Themed Napkins and Hankies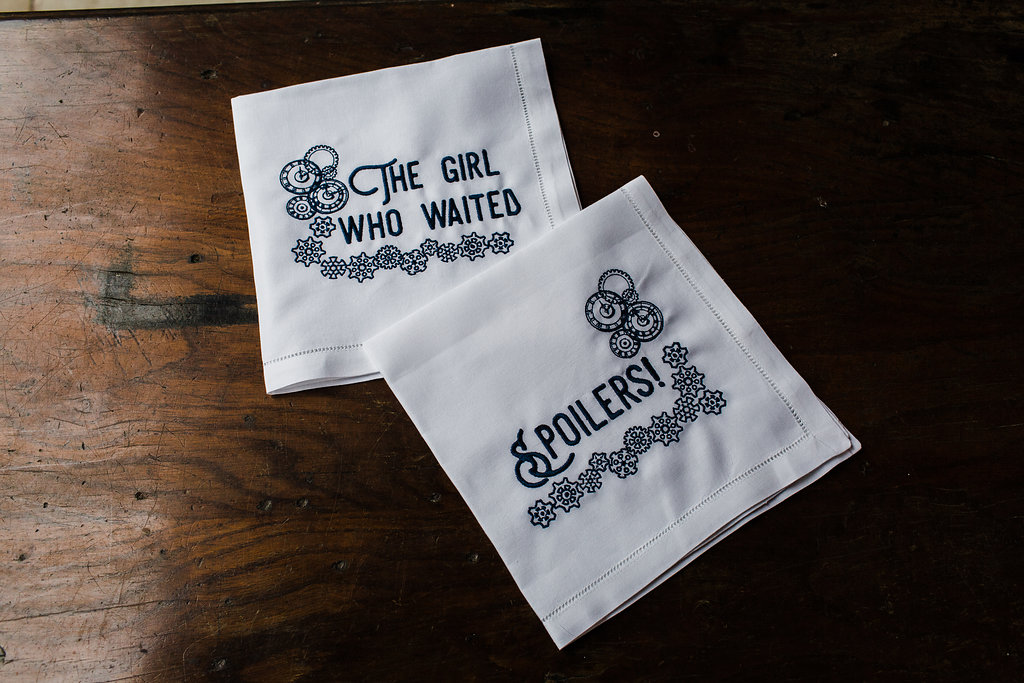 Photo by Yvonne Lishman Photography
Continuing on from the same inspirational blog, we couldn't miss out these adorable embroidered hankies. We love that these could be incorporated to your themed day without it being over obvious!
Sci-Fi Fantasy Bridal Headpiece

Photography by Jay Emme Photography
Your science fiction wedding can be incorporated in many unique ways, one of which being this incredible fantasy headpiece by Gemma Sangwine. Or, if you're wanted something a little more discrete you could opt for a clip!
Embellished Bride & Groom Capes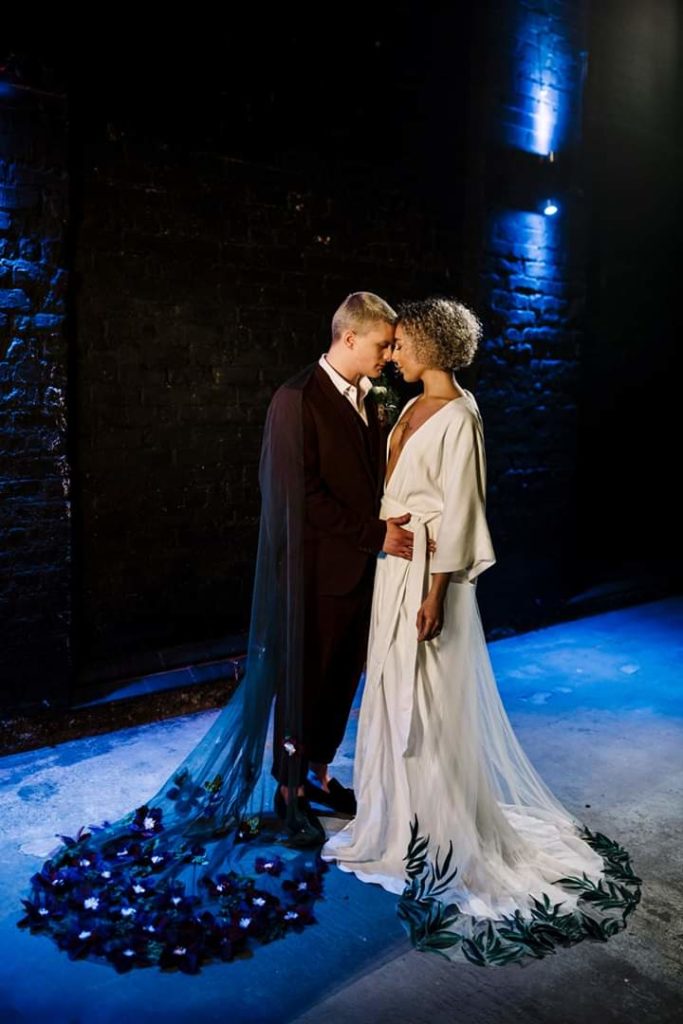 Photography by @amyfaithphoto
Every superhero has a cape, although maybe not as beautiful as these! Perfect for photos, these embellished capes by Adorn by Ashley leave us swooning.
IF YOU LIKED THIS BLOG, PIN IT!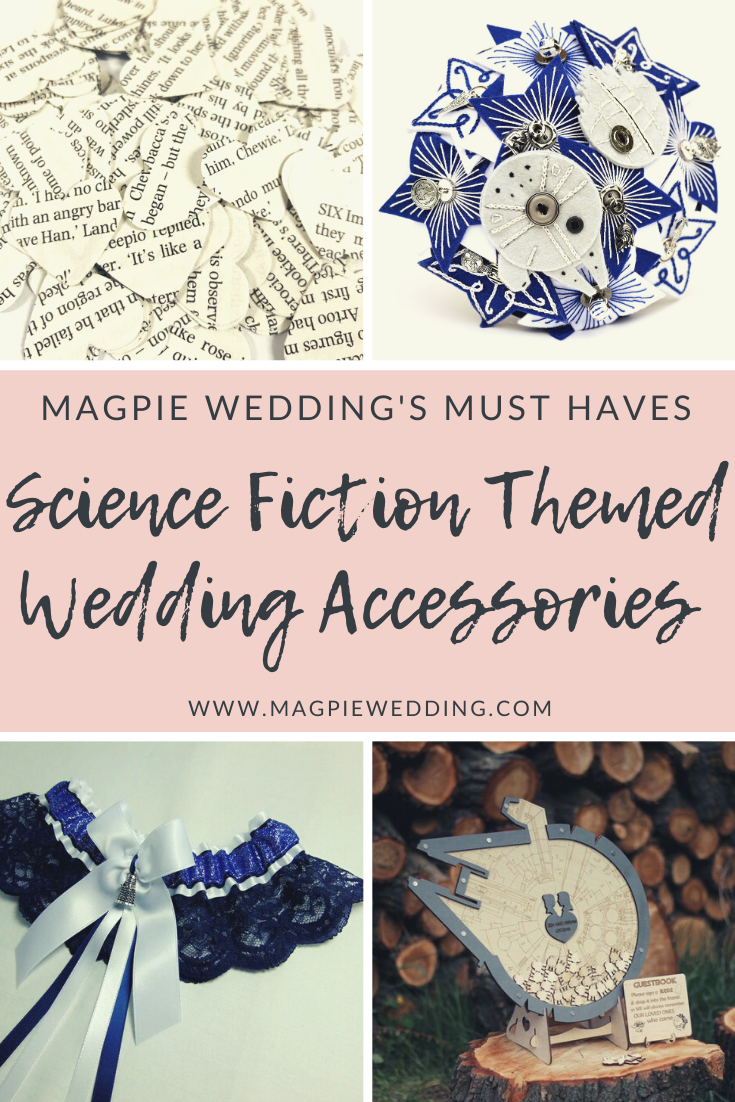 IF YOU ENJOYED READING THIS BLOG, YOU'RE BOUND TO LOVE THESE!
Alternative Geek Chic Wedding with blue touches, Star Wars and a rainbow cake
Geeky Wedding Inspiration with Corset Wedding Dresses, Blue Bouquets and a Doctor Who Theme
Celestial Wedding Inspiration with Purple and Blue Styling