Want an eco-friendly wedding ceremony, or want to know how you can make your wedding more eco-friendly? We have the wonderful Angie from Creative Ceremonies on the blog today! Angie is a Ceremonialist, Ethical Celebrant and a Modern Day Medicine Woman. She creates beautifully conscious ceremonies for rebel souls including working with earth-based rituals to bring your ceremony's eco focus to life, and here she gives us her knowledge, advice and top tips for your eco-friendly wedding day.
"As an ethical celebrant, bringing your values to life during your actual ceremony is the ULTIMATE way in which your self-expression can shine through on your big day. The reason is, that it is the ceremony itself that truly brings you to a place of union with your partner; it is the HUGE moment in your day, and the space in which you express your love and the threshold you cross into your new beginning."
"All else matters of course, but a question I often ponder on are, why don't people make MORE of this golden moment, why is creativity often left out?"
"As your ceremony defines your day, make it SHINE; make it BEAUTIFUL, REBELLIOUS AND CONSCIOUS, a true celebration of who you both are and what you carry forwards in your hearts into this beautiful and precious world. That is why it is potentially a ceremony like no other, and one that you and your guests never forget and stays with you in your heart and soul. In this blog, I walk with you through seven hot and magical tips for a truly conscious WOW I CAN DO WHATEVER I TRULY WANT BEING TRUE TO MY REBEL SOUL ceremony."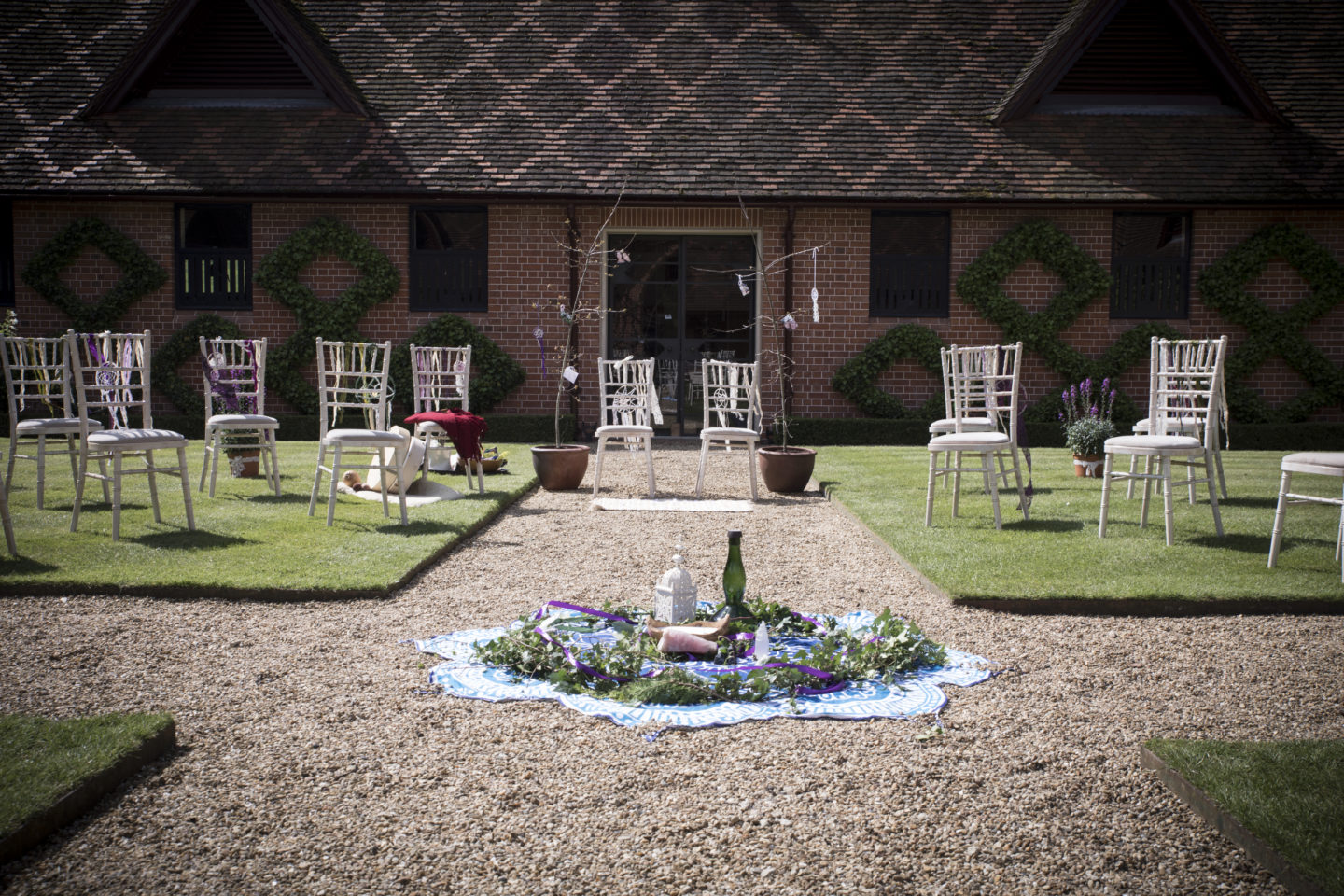 Be True
"What are you values and beliefs, what in your day-to-day life creates meaningful exchange of compassion and sharing of your ideas of what really matters in the world? Make an element of this present in some way. For example, if it's a particular cause or charity your particularly want to highlight, put a sentence about this together with a link to donate money in your Ceremony Guide, and make sure there is one per guest, or have your message beautifully wrapped up as a wedding favour for maximum impact. You could also consider planting a tree with all the donations received and this also honours your relationship at the same time, provides somewhere you can visit together and give back."
Be Local
"Think about how far your suppliers travel, and who they are. Is someone making a bouquet or supplying flowers for the ceremony, or are you having special elements unique to your theme, think about keeping it local. Local flowers, locally grown create a huge statement about air miles, about appreciation of native plants and honouring the seasons. Also, organically grown flowers are free of pesticides will be kind to the earth."
Hire and Borrow
"Why buy when you can hire or borrow? Prop companies enable you to support a local business and create ZERO WASTE. What a massive statement. We suddenly have you sharing your values with your guests in a practical way that makes the day no less enjoyable. In fact, hiring arches, seating, rugs or whatever you have in mind allows the experts to give you an even better match to your vision."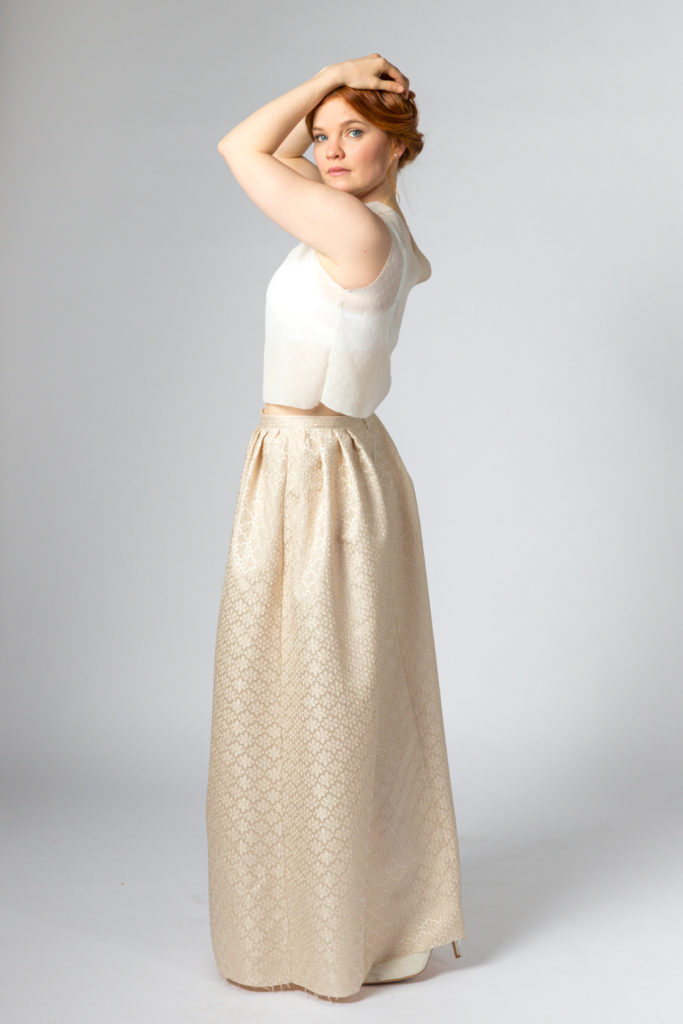 Conscious Clothing
"I often feel that at the pioneer stage, it is a rare occurrence, but in the future everyone will want to follow what will become the most awesome trend; CONSCIOUS CLOTHING FOR WEDDINGS. Eco fashion is now a priority in our world, there is no pleasure in wearing something created in desperate circumstances or that has a bad impact on the environment. So, picture you wearing consciously made outfits, or vintage clothing, or preloved items or hired or borrowed, and what you will be sharing. Encourage your guests to do the same, and it becomes one loving collective effort."
Balloon Free
"Balloons have a devastating effect on wildlife; once balloons are released they risk hurting birds and other animals, and are not biodegradable. Beautiful alternatives can include large paper lanterns and decorations just to hang in your venue creating maximum impact."
Confetti
"Replace plastic confetti with rose petal confetti or homemade hole punched confetti and offer it in cones. There is no need to use anything that does not decompose, even the paper that created the cones could be used afterwards and have a dual purpose. In this way, you create nothing that can't go back to nature and whether you are in the woods, in a field, in a marquee, in a hall, it works, and looks beautiful."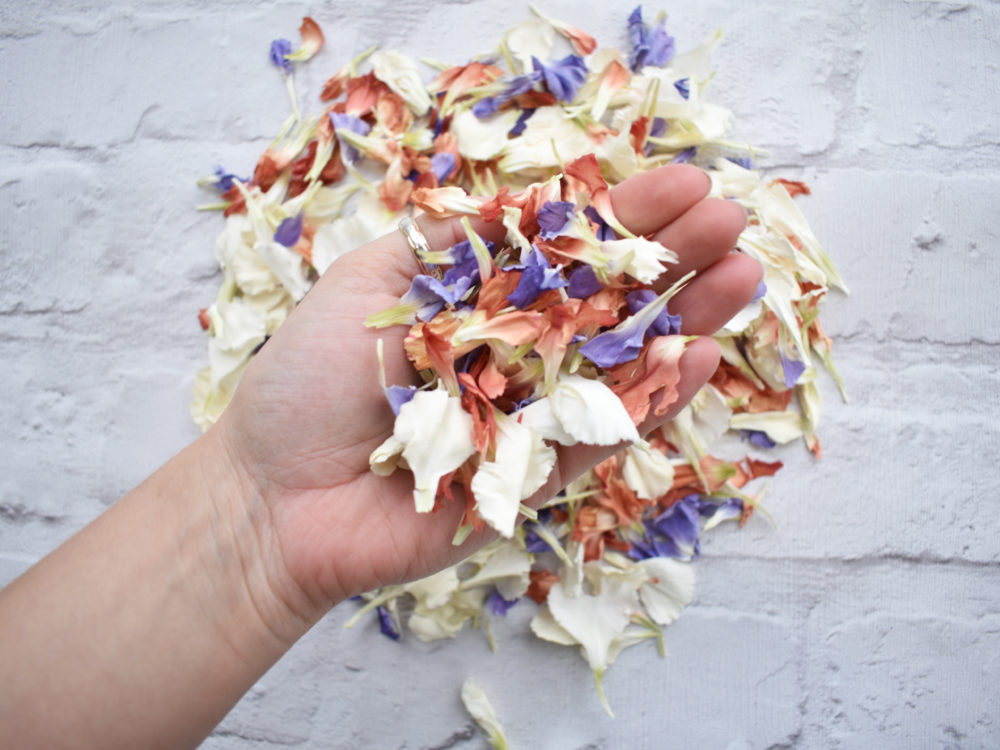 Defining Moments Of Ritual
"I can help you with this specifically, but just as an overview, it is a clear defining moment with a ritual that connects you to the earth DURING your creative ceremony that merges you and your lives and values. In this, one of several moments of stillness and self-expression, the impact of this act creates ripples felt by everyone there. It won't only make your SOUL POSITIVELY SING; it will enable you to find yourself at the centre of all you hold sacred. Last of all, allow my seven hot and magical tips to sink in, picture in your minds eye ALL that I have described, feel its authenticity in a totally amazing way, and have fun finding ways to get your ceremony exactly how you want it to be."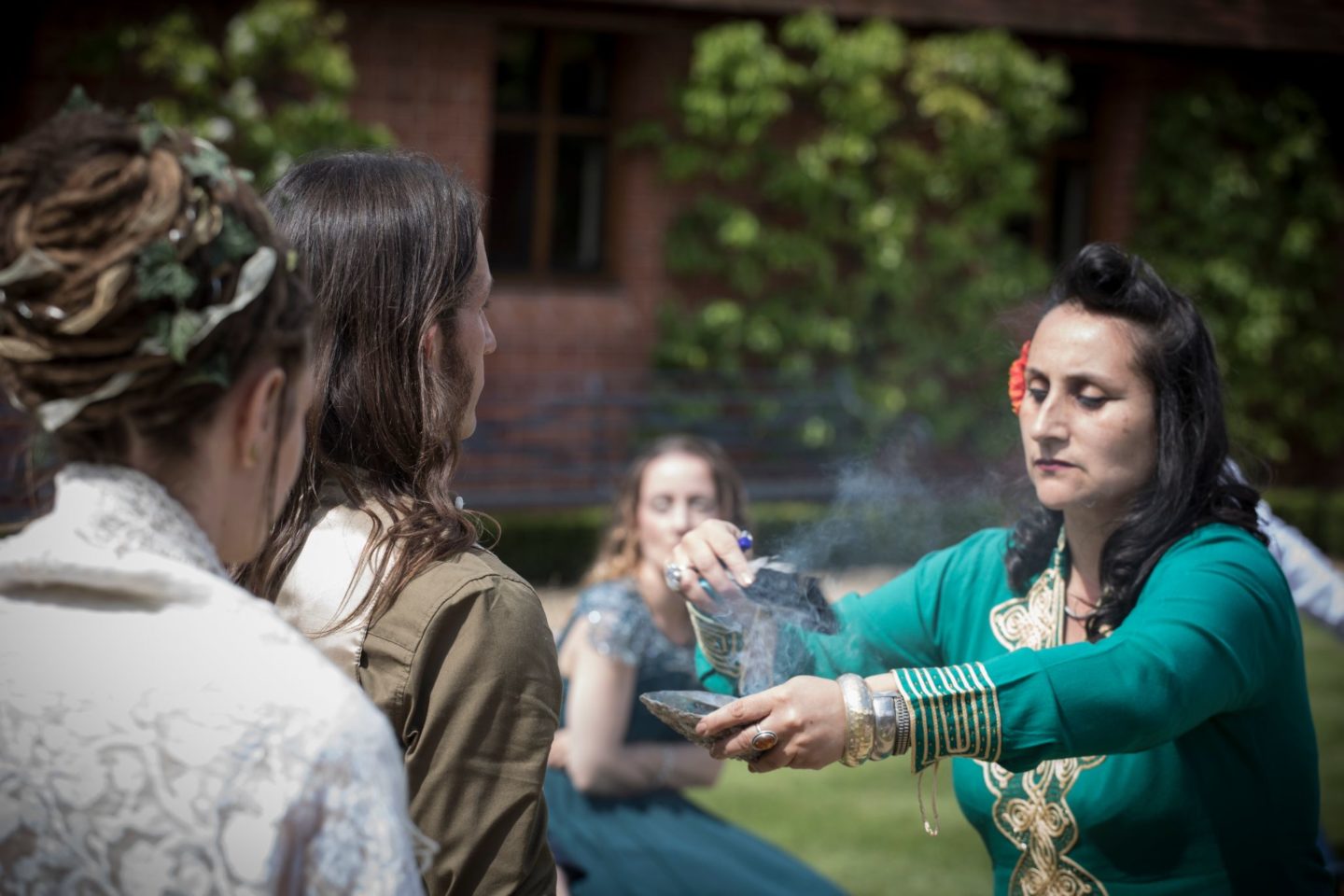 To find out more see visit Angie's website or instagram or get in touch to book your FREE session for couples.
IF YOU LOVED THIS ADVICE PLEASE PIN IT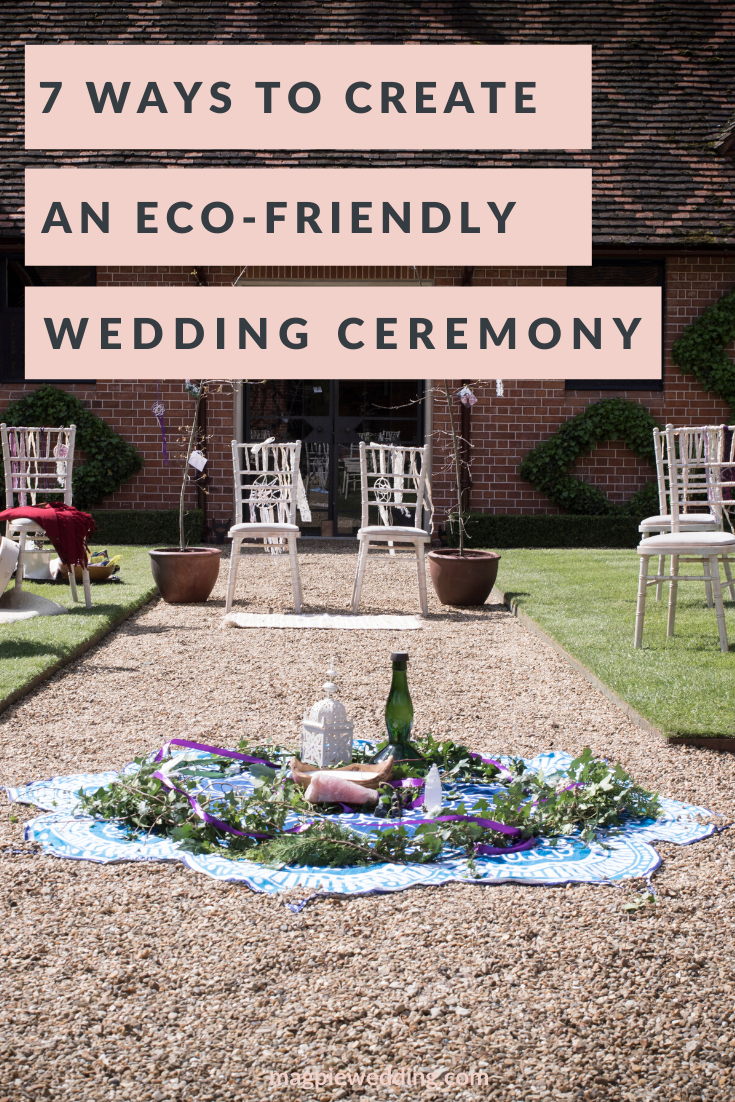 If you loved this Eco-friendly wedding advice, you may also like;
Designer Spotlight: Ethical British Bridalwear By Frock Goddess
13 Confidence Tips For The Introverted Bride On Your Wedding Day
9 tips For Wedding Planning with Crohn's & Colitis UK on World IBD Day