If you are wanting to create an eco wedding then looking for the perfect venue is the greatest starting point. You want somewhere that shares your values and can reflect and adapt to your needs. With more and more people and places stating their ode to sustainability it can be difficult to figure out who is the more eco, sustainable and true when it comes to being able to give you a fully eco wedding.
Today we want to help with ways you can approach talking about this with potential venues. A true eco wedding venue will be proud of the fact it is and will be really open to discussing what they do and how they do it. Also, they will have loads of ideas on how they can help you to create your dream eco wedding. So, we have created some questions that you should be asking venues to discover all about their eco and sustainable methods and values.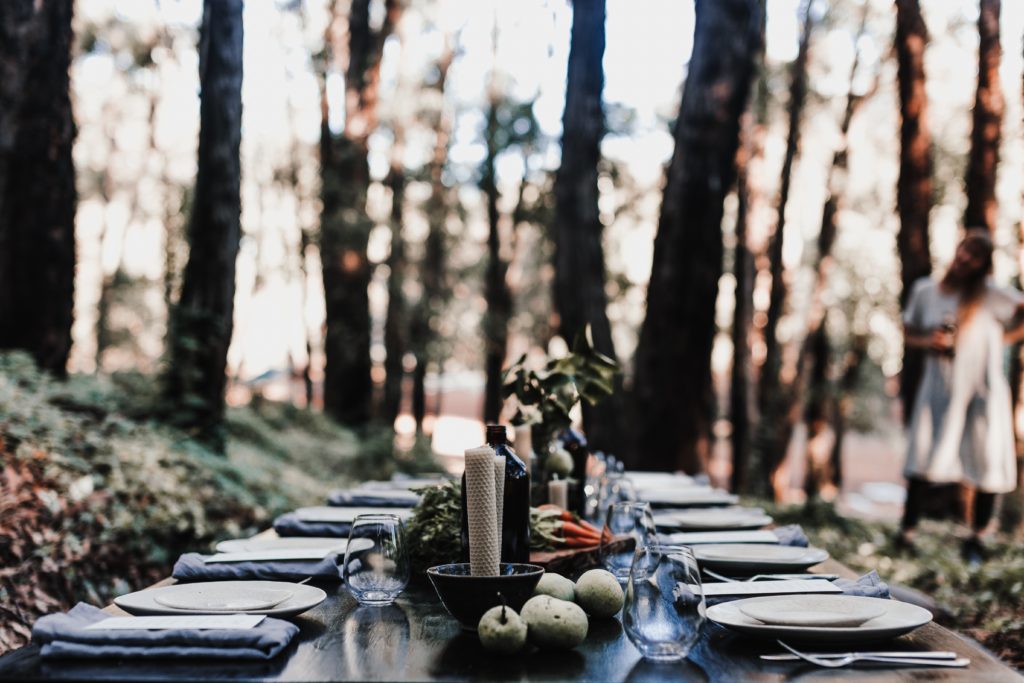 Do you have an eco / sustainable accreditation?
A truly proud eco wedding venue will more often than not have accreditation from a governing body that has assessed its values, methods and more. Accrediting bodies such as the Green Tourism Business judge, view and assess everything an eco venue does and offers. From waste disposal, to who they work with and how they provide energy sources. The accreditation is awarded in a ranking system of Gold, Silver and Bronze and should be proudly displayed by a venue. You can check if a venue has this by going onto their website but it is also something to discuss in more detail with a venue so you get the greatest idea of their eco practices.
You can find out more about the Green Tourism Business here to see what they do.
What is your food waste / general waste policy?
Eco venues will have their own methods of recycling and dealing with food waste. This is also one of the factors they will be checked on and is also something to discuss with them yourselves. It is important that we know exactly what is happening to our waste and where it is ending up so absolutely open up this discussion with a venue.
For example, you can ask how they get rid of food waste and when there is waste what do they do with it? Is it donated anywhere i.e. to a homeless shelter? Do they have a method of composting waste so it gets reused in another way?
You can even ask about the way they recycle. What forms of recycling bins do they have and how are they emptied?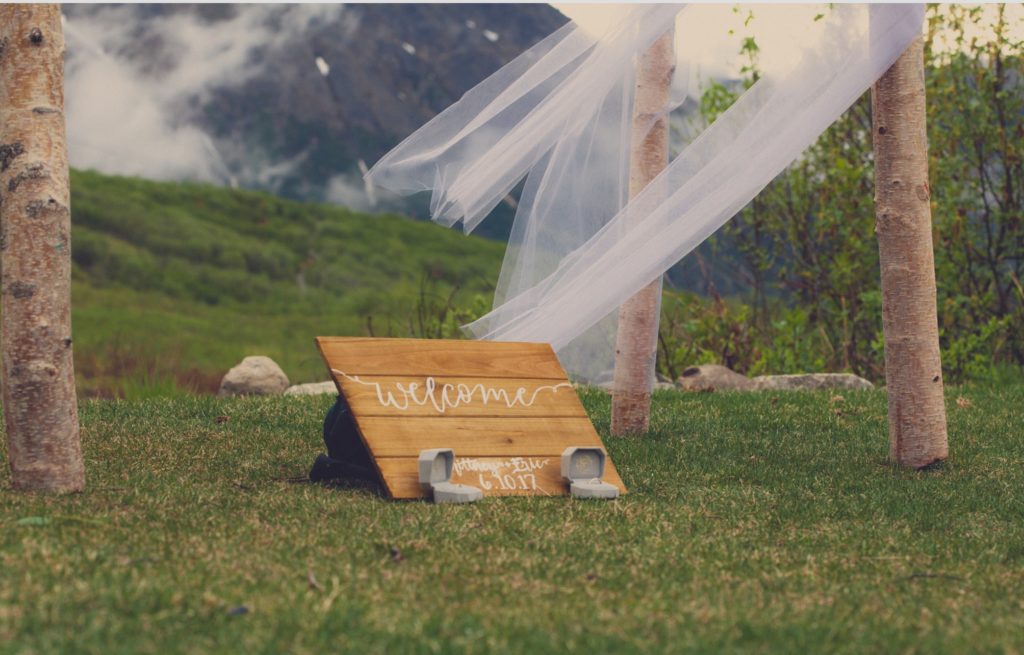 How is the venue powered?
A question that people often forget to ask when discussing eco with a venue is discussing the power sources. Does your venue have solar powered energy? Do they use recyclable energy or some other form of power? Weddings do tend to use a lot of power so checking in with the venue on this can allow you to make huge changes. This also comes down a lot to yourselves and the consideration of how much energy you actually need to use. Most of the time the answer to this is a lot less than people might think.
Where will the food and drink come from?
If your venue provides the food and drink for weddings then discuss with them where this is actually sourced from. Eco venues will work locally, with local suppliers for both food and drink. They will generally work with the same suppliers and have their own chain of how this works for them. Around a 30 mile radius, depending on the venue location, is considered to be locally sourced so have a chat about this with the venue. Eco venues will source high quality food and drink that reflect their own ethos so looking at their suppliers can allow you to understand more about the sustainability of what you are eating and drinking.
It is also important to discuss food choices with your venue too and what requirements they can cater to such as plant-based food.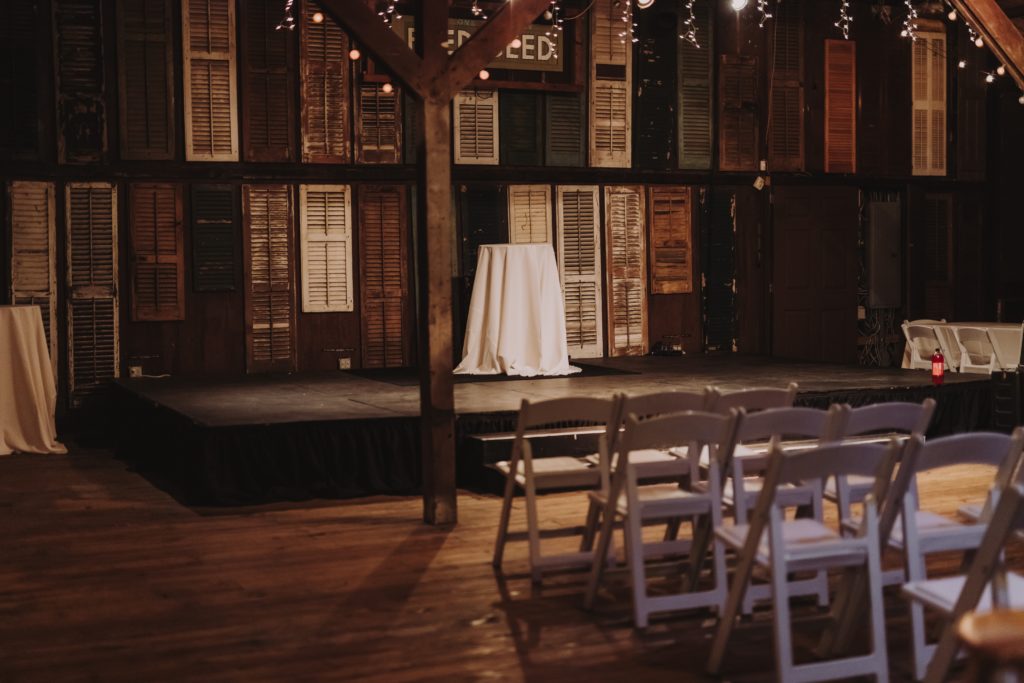 Are your furniture options and decor sustainably sourced?
There are two parts to this question that we will discuss. The first one is asking your venue about their choices of decor and furniture. It might seem a strange one to ask but do you want to know where these items are sourced from? Are they vintage, second-hand or upcycled? Or is everything in the venue brand new and shiny and often bought in again and again? It's a discussion to open up with your venue if this is something important to you. An eco venue will be more than happy to open up about this and it might even provide for a really interesting conversation that inspires you more.
Another part of this question is to ask a venue if they have any props, furniture or decor items that you can use on your wedding day. Do they have a selection of reusable items that they are happy for couples to use? If so, how have they found these items and if you have used them will they be available for other couples to use after? You might even want to speak to the venue and ask them if you bring anything yourself whether they could take it off you afterward and reuse it in some way themselves.
These are just five important questions to discuss with your eco venue to check their methods and values. If you are serious about creating an eco wedding day then opening up these conversations will give you a real insight into how places work and the options available to you to create a sustainable day.
If you want more ways to be eco then why not have a look at how to source eco wedding flowers article here.
IF YOU FOUND THIS USEFUL WHY NOT PIN IT TO YOUR WEDDING PINTEREST BOARD?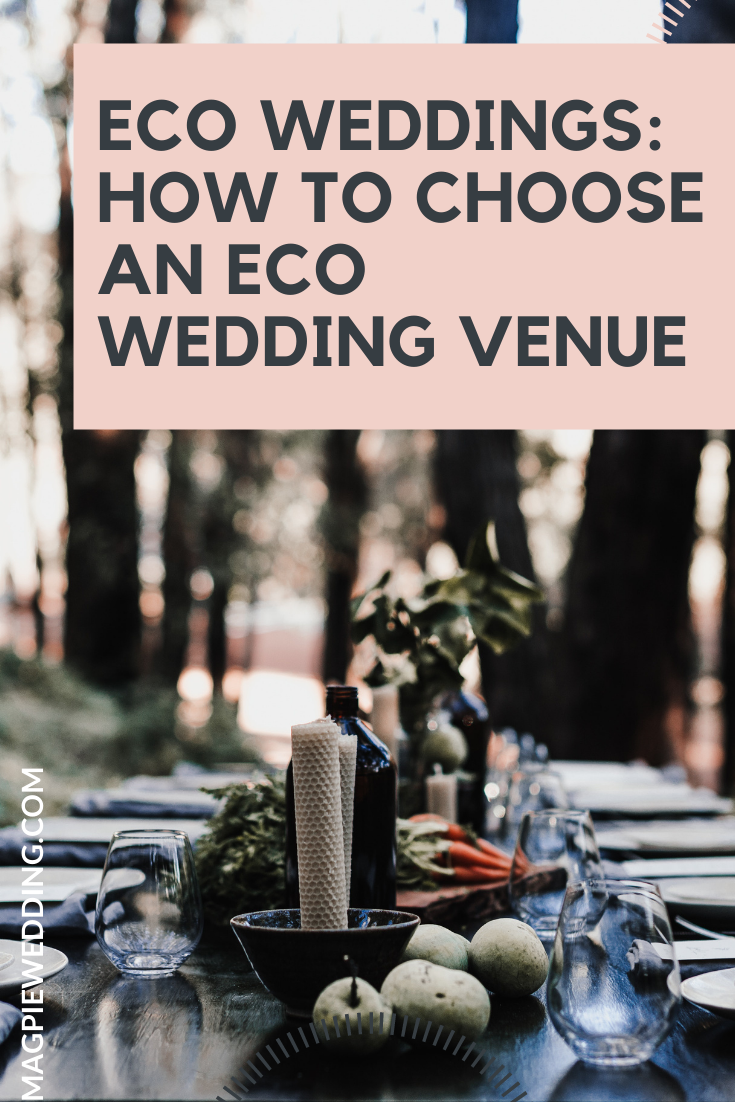 Want more Eco-friendly wedding ideas and advice?