We know that wedding planning can be stressful at times, especially finding the right wedding supplier who gets your vision, can work with your timelines and cares for the planet too. Trust us, there are thousands of wedding suppliers, from photographers to cake makers who do an amazing job and may well be the perfect match for you both. But what questions should you ask them? How do you know they are right for you? How do you know that they share the same values as you? Plus how do you know what needs to be sorted and when? Magpie Wedding wants to help with just this; which is why we have created The Magpie Wedding ECO Wedding Planner – a digital planner with everything you need to make wedding planning and finding suppliers a breeze.
Our wedding planner and checklist are the perfect way to get organised, supporting you every step of the way with useful links and information that will help you make the right decisions for the two of you!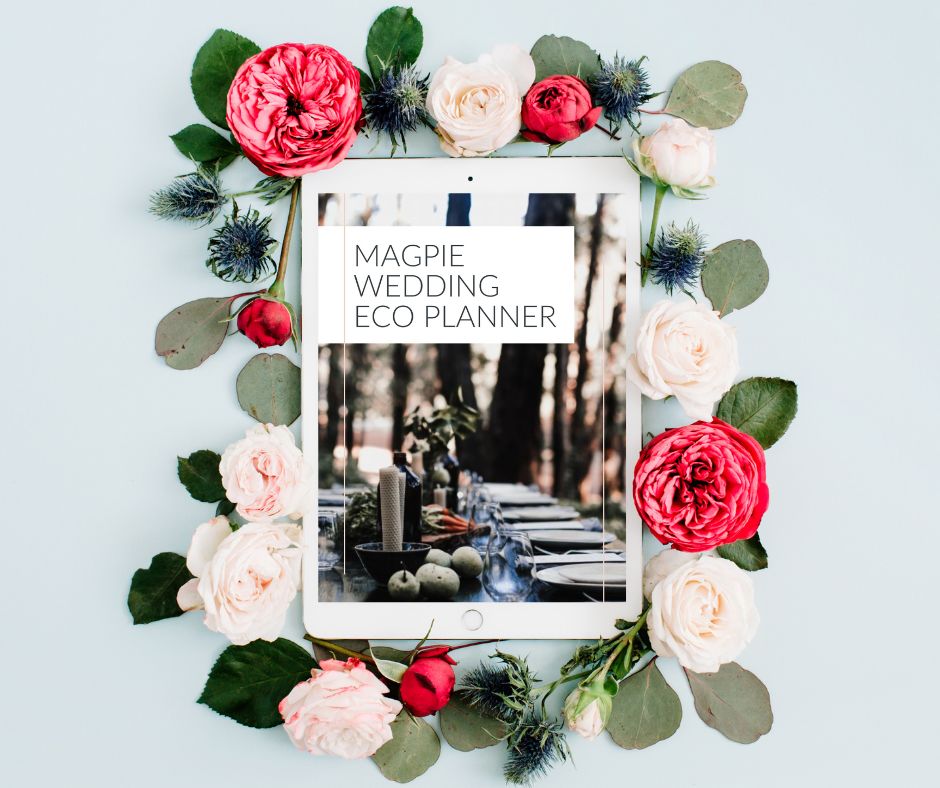 It's jam-packed full of lots of planning information and it includes ALL the questions you need to ask your wedding suppliers to ensure they are the right fit for you as well as to check out their eco credentials. When you meet them it is easy to get excited about their designs (which we want you to get excited about) and forget the practicalities and that's where the planner can help you stay focussed amongst the excitement and madness.
What it includes…
🖤 A monthly wedding To Do list
🖤 A pre and post wedding checklist
🖤 Questions for venues, catering, photography, celebrants, dress/suits, accessories, stationery, flowers, video, entertainment, planners and stylists
🖤 Followed by eco questions to ask everyone too.
🖤 Useful clickable links for advice and tips
All in a digital planner across 47 pages. And we have an introductory price to celebrate our launch!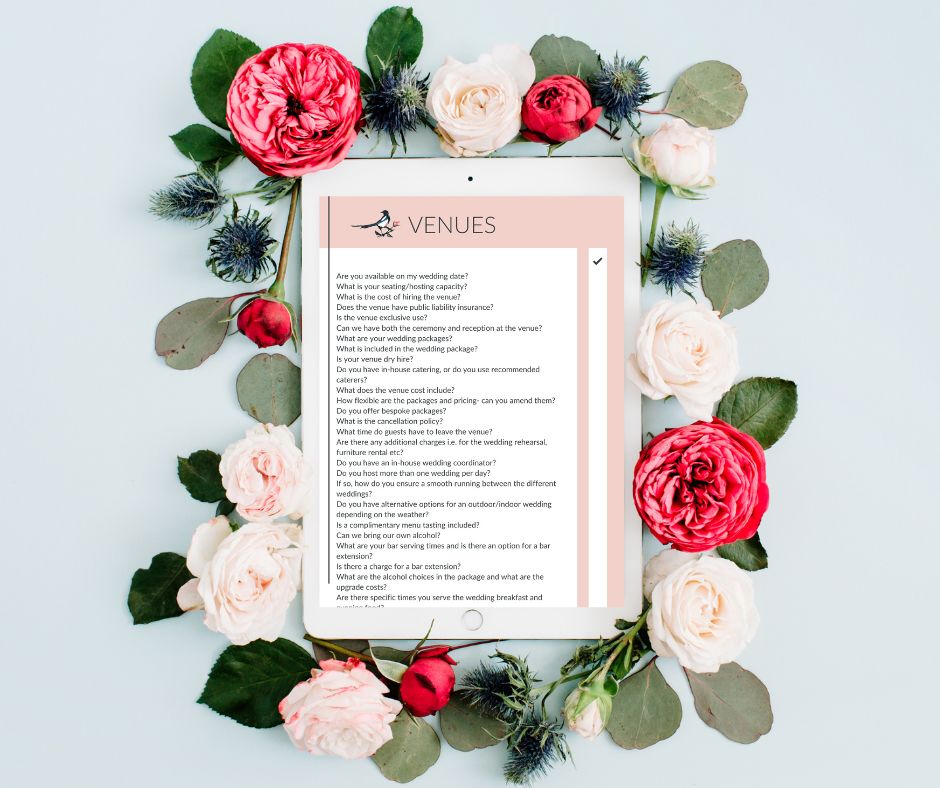 Wedding planning can feel daunting as there is So. Much. To. Do. The trick is to make decisions at the right time and ask the right questions to your suppliers! This leaves you fully prepared, in control and gives you more time to enjoy the process and get on with living your life! Along with all the questions you need it includes a handy checklist too to take you through all the planning milestones from 18 months before the big day to the weeks after. It gives you a timeline to stick to, to aid you with the tasks at hand and it also has helpful links along the way, such as how to choose a wedding stationery design that's perfect for you! It's a useful planning tool complete with notes pages to capture your ideas and inspiration along the way!
Remember, wedding planning should be exciting and fun (although we know it's not always the case), and using expert knowledge and planning tools to help you along the way will make sure that it can be as stress-free as possible on the lead-up to the incredible wedding day that's perfect for the two of you! Your day, your way. Happy wedding planning!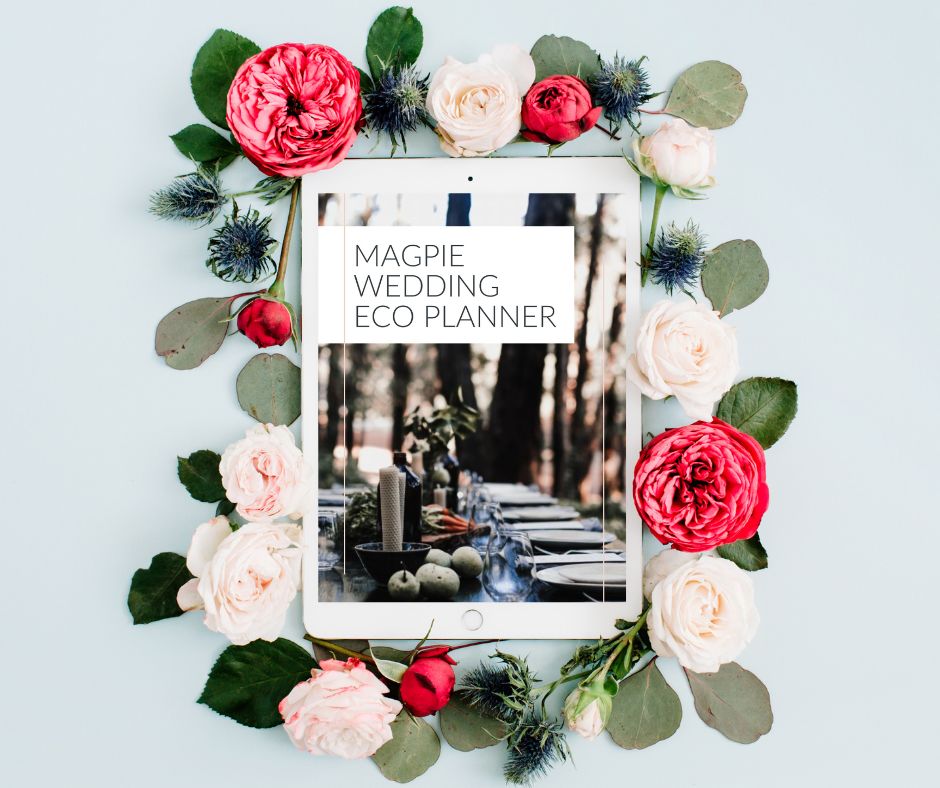 If you loved The Eco Wedding Planner you may also like;
Wedding Day Planning – Where To Start and What Should Be On Your List
Honeymoon Planning – How To Plan The Perfect Honeymoon
Hen Party Planning – 7 Practical Dos and Don'ts When Organising a Hen Party