TRIGGER WARNING – EATING DISORDERS. When I first joined the wedding industry, I attended a large wedding show in London. I was greeted by two things that not only shocked me but as someone who has struggled with disordered eating since a teenager, made me question whether I wanted to be involved in this world. And I was not even getting married! Firstly I was handed a goody bag that contained SlimFast diet products, basically implying that I needed to lose weight. Secondly, an overly jolly woman asked me whether I needed "to get my sexy back" before the big day – again implying I was not good enough as I was, and that somehow I needed to change to keep my partner happy. Since then I have been determined to highlight how wrong this industry is, from the media we consume to the messaging from suppliers to our friends and family who meet our announcement of engagement with a "let the wedding diet begin".
We call BS to this.
It is time for a change.
And it starts from within the industry.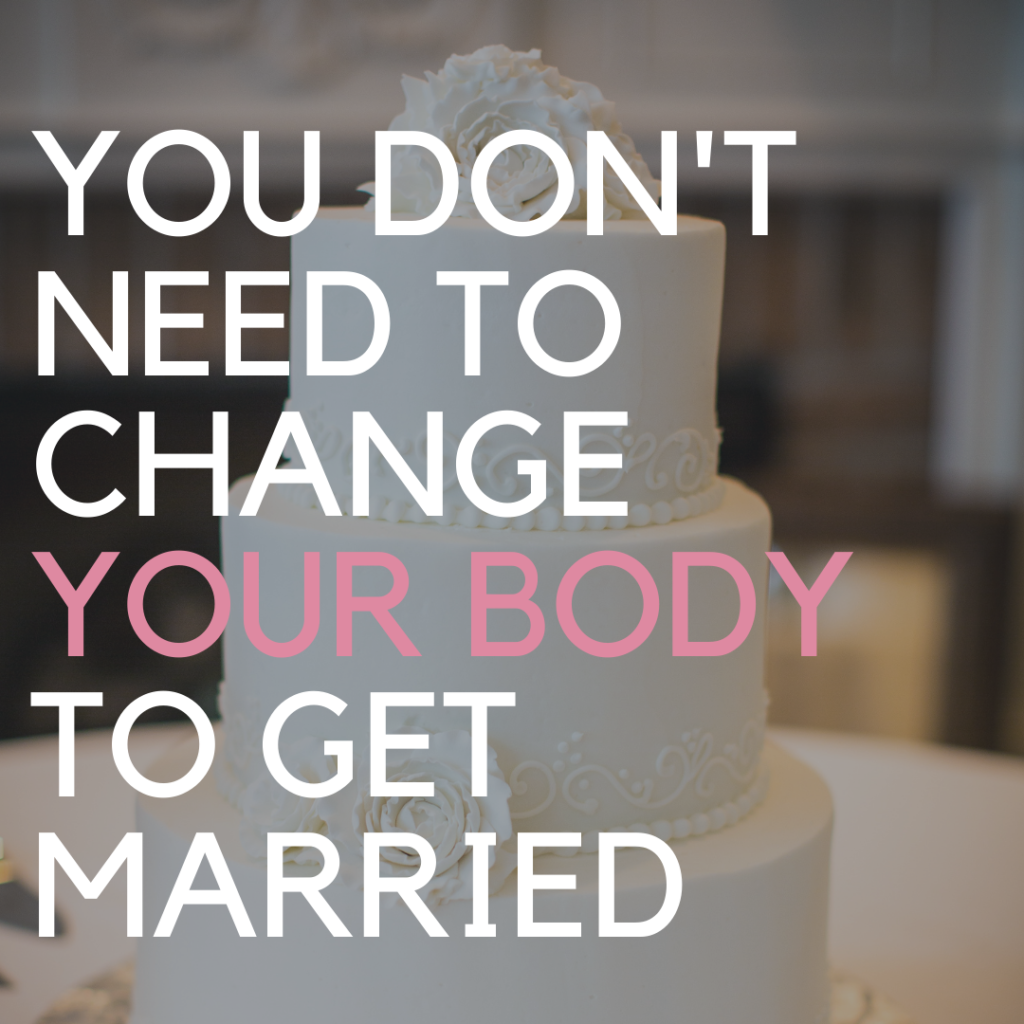 Today I am sharing the first-hand experiences of two women who have suffered or are suffering from eating disorders during their wedding planning journey. They kindly have also offered their tips for everyone involved so we can all be better. And this includes how we treat grooms too, as 15% of sufferers with disordered eating are male.
Carolina Mountford is 49, lives in London, and is a mental health advocate, writer, and speaker whose work focuses on eating disorders and body confidence. She's also an ambassador for BEAT; the leading UK Eating Disorder charity. Carolina married in 2003 after a whirlwind romance of only 12 months. She had suffered from eating disorders for 15 years since her early teens and had a recent relapse a year before she met her husband. They met just after her lowest point, having dealt with past trauma, redundancy, and debt – all factors that had triggered the relapse. It was love at first sight and with only 3 months to plan the big day, the wedding planning journey began.
Planning a wedding, in a short time is pretty stressful for anyone, but for Carolina who was still in recovery, and who had also decided to quit smoking, she was nothing but excited. She was now putting on planned weight, was feeling a lot better and looking forward to the next stage of her life. Until her wedding dress fitting.
On trying the dress on again she was met with "did this dress fit you last time?" as it clearly didn't fit the same now. While many may feel that this isn't the worst thing that could have been said, not knowing Carolina's past, the assistant's words left the bride to be feeling "totally de-railed". She left the shop and bought a packet of cigarettes. Thankfully it didn't stop her recovery, but for many, it could have. She tells me, "I felt awful, and left the shop broken. I could not believe she had said it to me, I was so shocked. I couldn't even challenge her on what she had just said, instead, I stood there in silence. I walked out of the shop, burst into tears, and bought a packet of cigarettes. I blamed myself, I then beat myself up for trying to quit smoking while planning a wedding. It totally de-railed me. It didn't stop my recovery as I was holding onto what I knew to be true, but the feelings I left with were guilt, shame, and embarrassment like I was the only large bride on the planet. I felt disgusting."
She left the shop broken instead of excited.
The shop assistant of course didn't know about Carolina's past, as none of us would. So why do we insist on commenting on people's weight when we know nothing of their physical or mental health. Of their past or present traumas.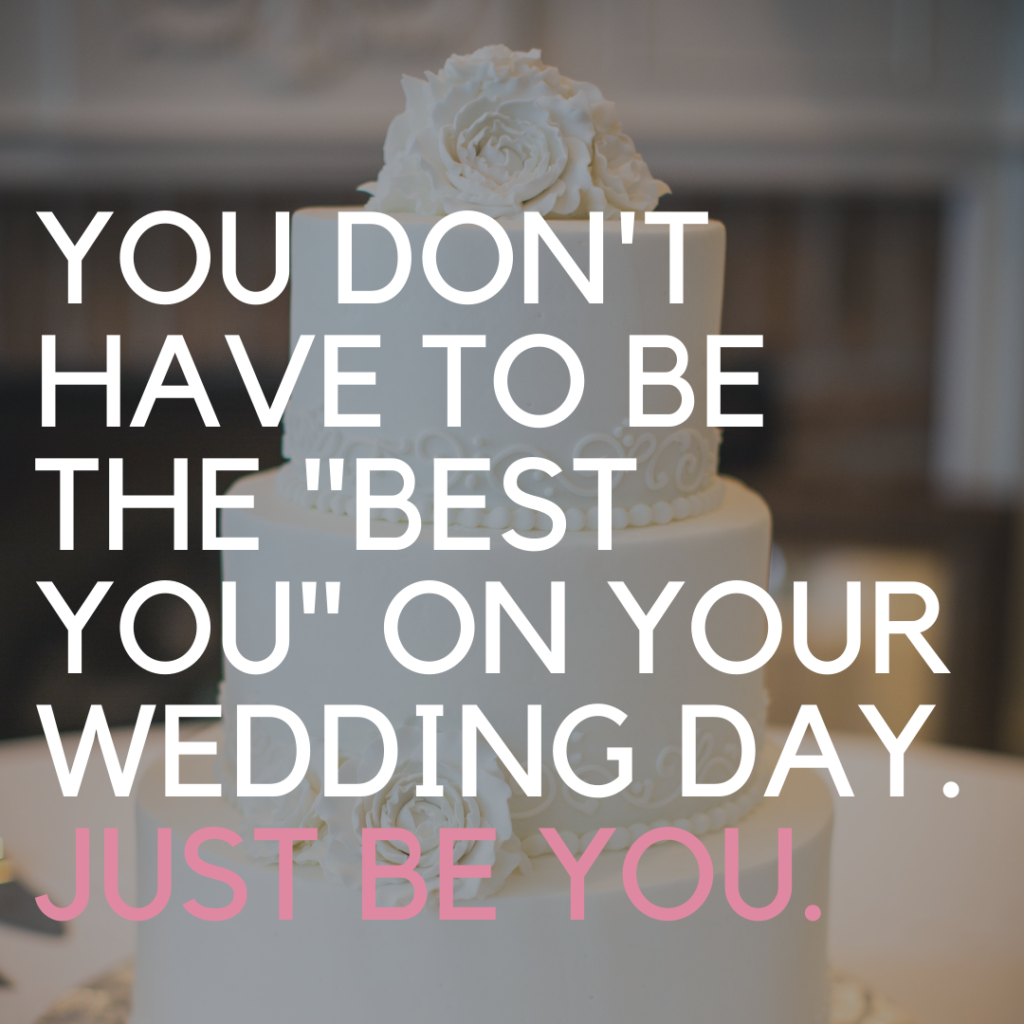 Francesca Baker is 35, also lives in London, and is a copywriter, PR and marketer. She is getting married in July 2023 in Kent to Andy, who she's been with for two years. Francesca has had anorexia since she was 19, has been hospitalised and in her own words, "has nearly too died too many times". She describes herself as "better than I have been but certainly not recovered. I'm still underweight and eat a very restrictive diet. I've also had exercise addiction and struggle with activity."
Excited about getting engaged she, like so many, changed her online relationship status and was immediately bombarded by weight loss adverts and fitness posts. We use social media advertising aimed at engaged couples to sell tickets to our shows, and of course, love the fact that we can target in this way but the idea that diet sites are actively doing this is horrifying. Francesa naturally found this triggering. It's not just the adverts that worry her.
"I'm worried I won't be able to exercise on the day or get my safe food, although our caterer has been very helpful and supportive. The wedding dress shopping was traumatic but I found a seamstress who said she doesn't need to measure me, so being open about it was helpful. I worry that I will get in photos as I have body dysmorphia."
This highlights that the industry needs to look deeper into how body confidence affects couples – it is not just the dress fitting, but the caterers, the venues, the planners, the photographers and more that need to consider their words and behaviours.
Both have offered fantastic advice for sufferers, couples and also professionals:
Wedding Dress Shops:
Firstly you don't have to mention weight at all with a bride. Of course, if a dress is being made for you, or being altered the seamstress or designer is going to need to measure and maybe adjust and readjust the dress. If you need to measure do not show the actual numbers unless they ask. Don't ever talk numbers or weight – if you need to talk about changes talk about shape rather than size.
A good idea at the start of the process is to share the timescales for altering a dress if anything changes – the bride will understand what that means. This can be done without using the words weight, shape, diet etc. If you decide to broach the subject, be mindful that you may be talking to someone that struggles with low self-esteem, body dysmorphia, or an eating disorder who may tell you the truth or may not. So be gentle.
Be careful about what you then advertise. I have heard of boutiques sharing weight-loss flyers or gym memberships – of course, you may wish to work with a local company but don't share it unless asked.
I recently heard a boutique owner advising other boutiques to ask outright if they plan to lose weight or have surgery. Our brides tell us this happens all the time too. DO NOT DO THIS. Instead, why not remind every bride that comes through the door that they are loved as they are.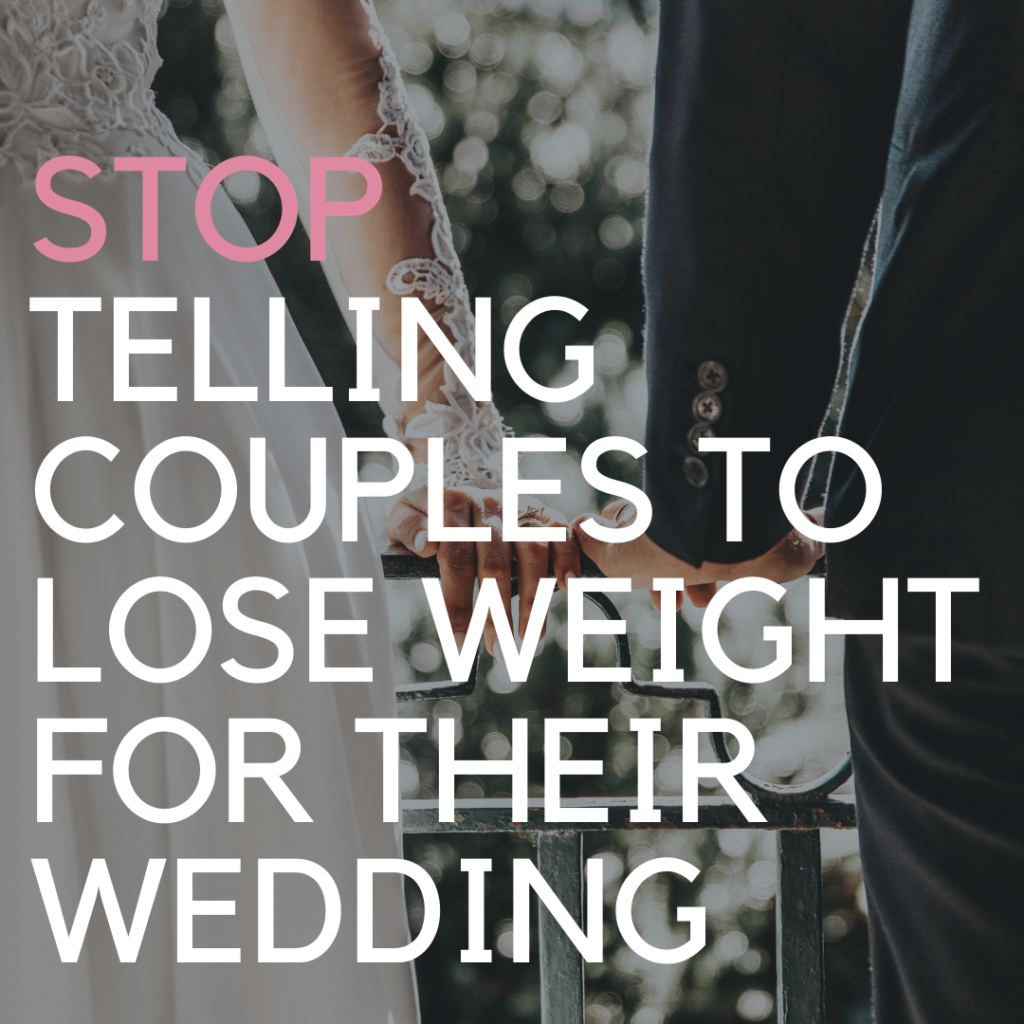 Suit Hire:
Remember that men struggle too. 22% of men turn to the gym to excessively bulk up and diet as part of their disordered eating addiction, which may well result in their clothes not fitting. Grooms are also under pressure from society to be "their best version of themselves" on their wedding day. If you are a suit hire company or tailor, what provisions do you have in place to change the order and again, as with dresses, let them gently know the deadline without any shame being placed on the individual?
Photographers:
When you get to know your couples, gently ask how they are feeling about their photos being taken. If someone shares that they don't want their arms to be a focus, for example, respect that without labelling them as a "bridezilla". You can then bear that in mind on the day, and when you select the final edit. The photographers we know and love, work hard to get to know their couples, to put them at ease, but having spoken to couples not everyone does this.
If you are asked to photoshop anyone's body, again tread gently. You don't know their history nor their relationship with their body, so while you may not want to edit, and it goes against your ethics, speak to the couple to understand where they are coming from.
Catering and Venue:
Eating in front of people can be hard for anyone with disordered eating. If this is you, then speak to your venue and caterers to agree on safe spaces and safe foods. Remember you can do anything you want at your wedding so if the idea of a sit-down meal is too much then don't do it. Instead, have a buffet or a picnic to take the pressure off timings and feel exposed.
Your Friends and Family:
While you'd hope that friends and family will know not to mention anything that triggers you, the pressures that society puts on us all mean one is likely to slip up. A good idea, especially when wedding dress shopping, is to ask a trusted friend to keep everyone in check. That way the pressure is off you to have any difficult conversations.
Struggling with your mental health? Here are some support groups and charities that can help. And here are some aimed at men's mental health.
IF YOU FOUND THIS ARTICLE HELPFUL PIN IT!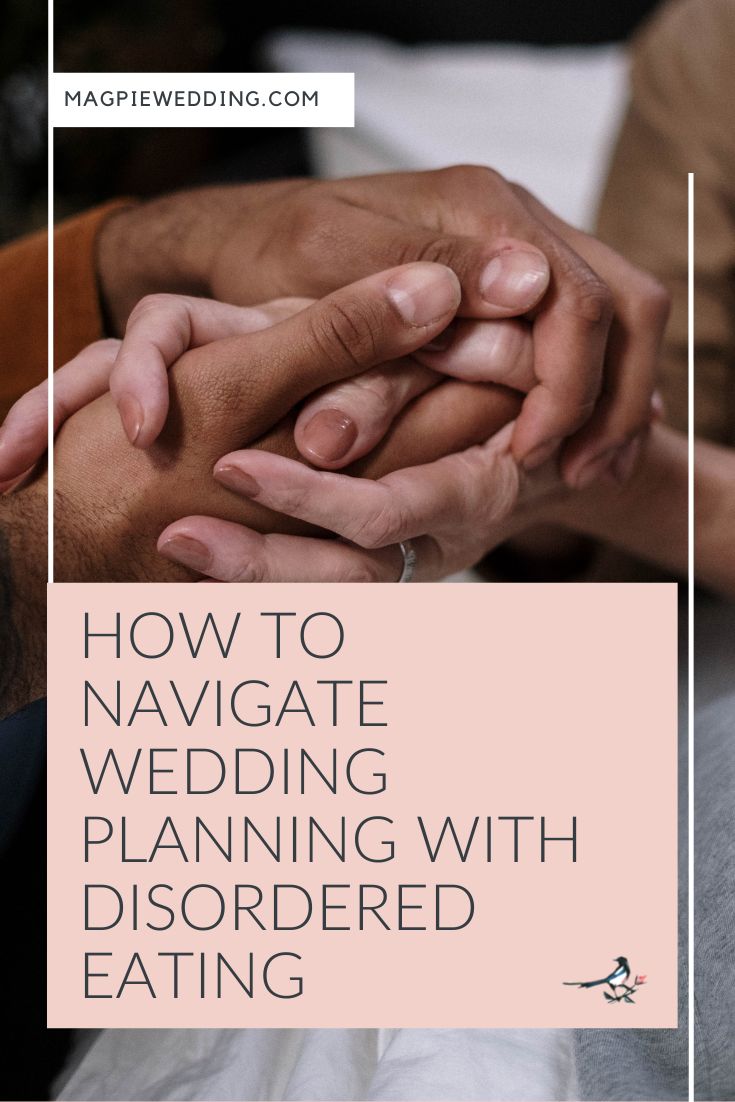 If you found this article helpful you may also like;
6 Women's Mental Health Support Groups and Charities To Help If You Are Struggling
7 Men's Mental Health Support Groups and Charities To Help If You Are Struggling
7 Ways To Support Your Mental Health; Wedding Planning and Wedding Day Advice