Stress can weave its way into many facets of life, your wedding being a significant one. Between managing the budget, organising the day, booking a honeymoon and even preparing for the wedding night, it's normal for couples to feel the pressure. For many people who already experience anxiety, it's even easier to feel overwhelmed. Stress management comes in various forms, from mindfulness, supplementing with natural CBD capsules, or even careful consideration of your wedding habits. This article explores some indicators that wedding stress is affecting your mental health. As well as suggesting methods to manage the pressure so you can enjoy the process and look forward to the day (and night!).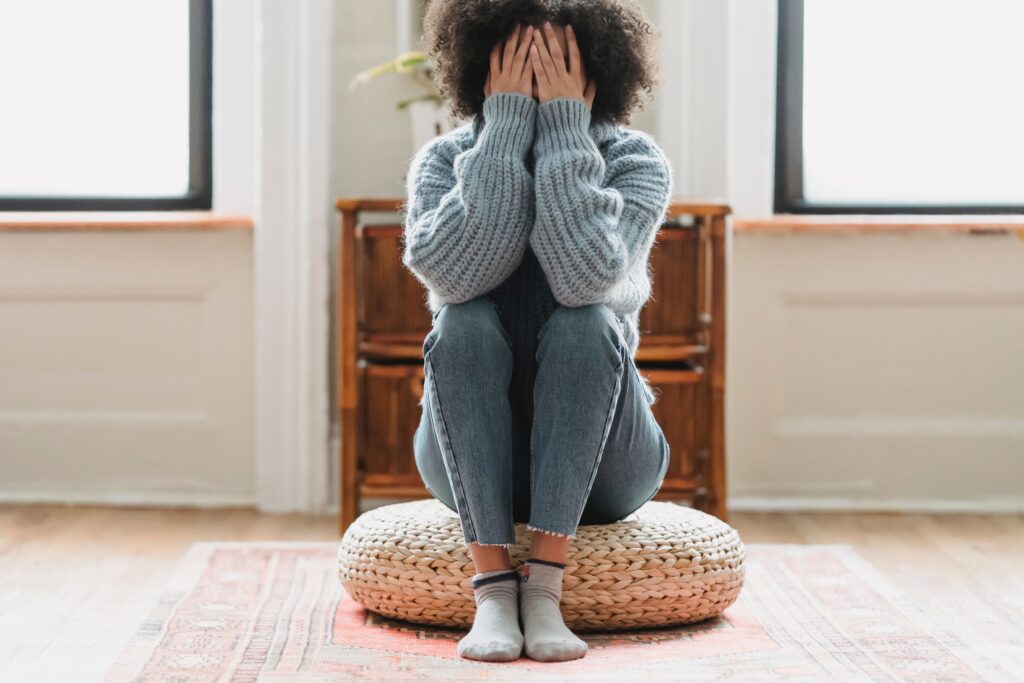 3 Signs Your Wedding is Causing Too Much Stress
Everyone experiences stress in life, but weddings can become particularly consuming. For many people who have been looking forward to their wedding for some time, it becomes easy to put pressure on it to be perfect. In fact, studies show up to 72% of engaged and newlywed couples use the words 'very' and 'extremely' to describe their wedding stress. Below we highlight several signs that your wedding is causing you too much stress:
You're no longer enjoying it.
It may start with a few Pinterest browses, but sooner or later, you're knee-deep in venue viewings and cake tasting. It's no secret that wedding planning can become all-consuming, especially as your to-do list quickly piles up. If you try to do it all, you will quickly become burnt out. Weddings are meant to be a source of enjoyment and love. If you're struggling to enjoy the process or feeling a sense of dread around the day, it may be time to take a step back and evaluate your situation.
You're finding it hard to focus on anything else.
Do you find yourself looking at venues on your phone when you should be on a date with your fiance? Or do you spend every minute of your work break planning the big day? When one's mental health is declining, it can become exhausting and difficult to focus on anything else. If your wedding has become a bigger priority than your work, family, partner, or self-care, the stress may be taking over your life.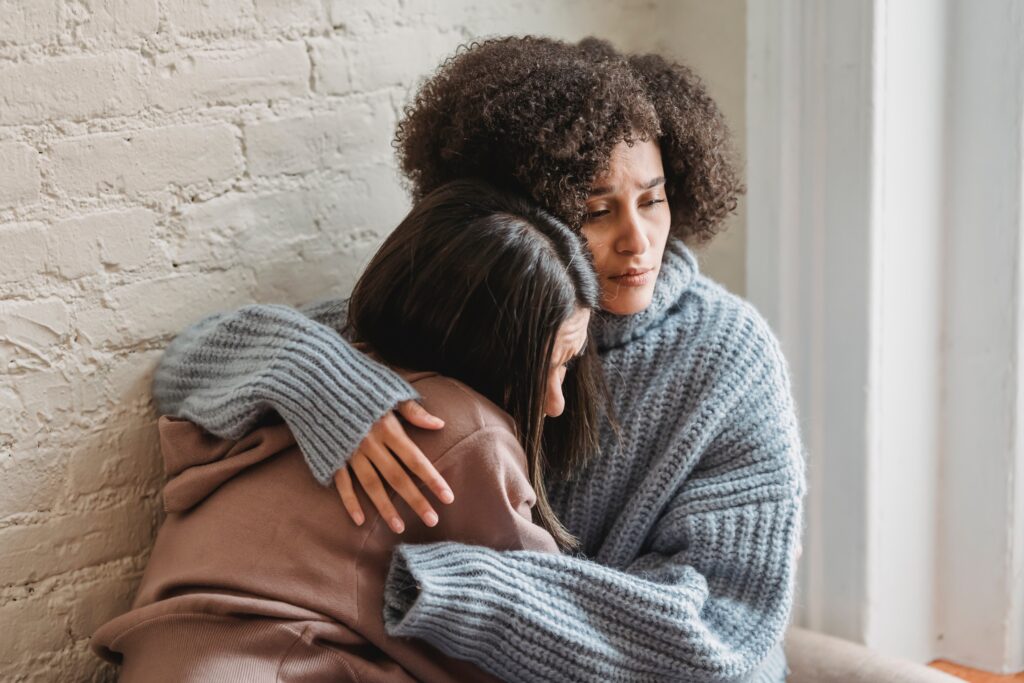 Your health is suffering.
Another indicator that your wedding planning or the anticipation is getting to you is physical health. The lead-up to your big day may be daunting for some, with worries about how your wedding night will go and the things left unplanned. Unfortunately, excessive stress levels can lead to poor physical and mental health. Consequently, many people report having headaches, mood swings, feeling under the weather, low sex drive, insomnia, and generally falling into unhealthy habits. In fact, stress can even harm your body's ability to fight off illness. If your wedding affects your quality of life, it may be time to discuss it with a professional.
Reignite the Joy and Reduce Stress Around Your Wedding
So you've noticed the signs that wedding stress and anxiety are taking over, but what can you do to manage it? The following tips might help you regain control and manage the rollercoaster of emotions that wedding planning brings.
Take It Slow and Be Realistic
Wedding planning can quickly become a full-time job, but it's essential to be realistic with your time and energy. Although it's not a necessity, a wedding planner can help you manage the process. That said, many people love planning their wedding, but no one should do it alone! If your partner isn't available, ask your family and friends; after all, this is what the bridal party is for! Prioritise the most important tasks first and try not to pick at the details at the start. In short, wedding planning should fit into your life, rather than the other way round.
Open Communication
Communicating is crucial when you're feeling the familiar wedding stress. Talk to your partner if you're feeling worried about the wedding day or night; take time to discuss your expectations and how you can each ease the pressure. Ensure you're regularly checking in with each other to see how the other person is coping. Communication also extends to the bridal parties. If everyone's opinions are getting too much, it may be time to set some boundaries. From friends to parents and in-laws, if you can manage their expectations from the start and be clear on how they can be involved (or not), this will ease the pressure down the line.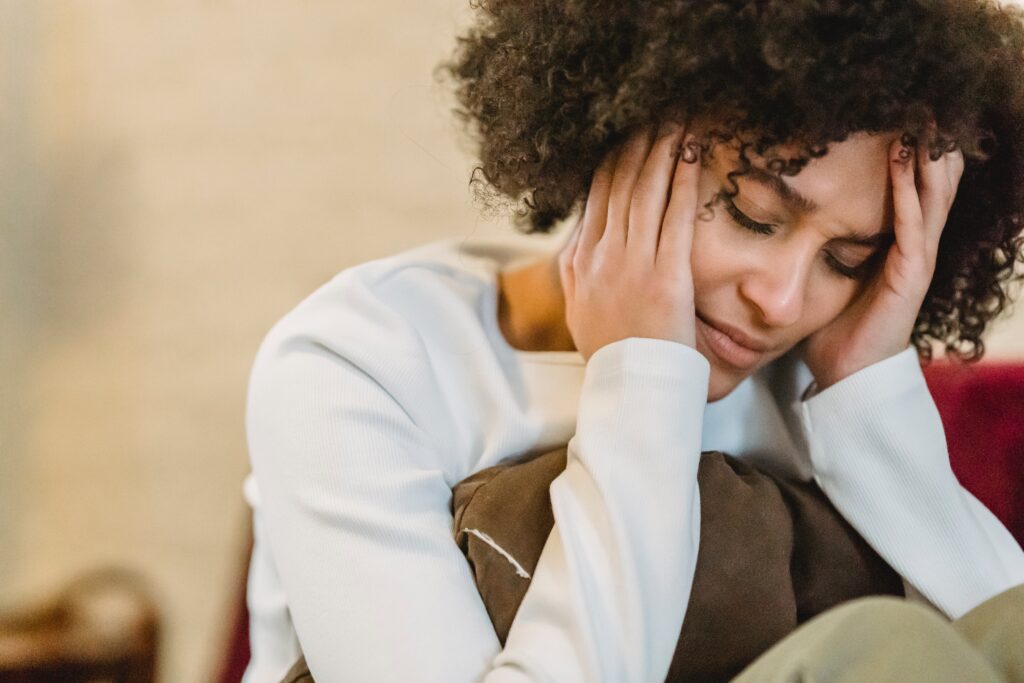 Nutritious Supplements
When stress starts to mount, many people forget to nurture their bodies and minds with good nutrition. While eating well is an obvious solution, we recommend trying natural supplements that may ease symptoms of anxiety, help you relax and wind down in the evening. CBD is one popular, nutritious option that can benefit you during this busy season!
Cannabidiol (CBD) originates from hemp, a strain of cannabis. Research reveals that this non-intoxicating compound has the potential to regulate the body to support homeostasis (the body's natural balance). One of the most common reasons many people use CBD is to soothe symptoms of anxiety and other mental well-being concerns. In fact, some experts say it may influence how the body responds to serotonin, a neurotransmitter that plays a vital role in mood.
CBD is also a common natural aid for the following: regulating the sleep cycle to improve the quality and quantity of rest, CBD-infused skincare to soothe redness, irritation and inflammation and alleviating aches and pains in the body.
CBD may provide holistic support for your wellbeing during the wedding planning process and on the day itself. Rather than experimenting with complex oils, CBD capsules are the best option as they provide the most convenient way to consume CBD daily.
Taking a Break
The best thing you can do when you're feeling stressed is to take a break – especially when it feels like you can't. Try to listen to what your body is telling you. If you've been feeling under the weather, more agitated than usual, or struggling to focus, it's telling you to stop and relax. To prevent burnout and illness, make sure you schedule breaks, self-care activities and dates with your partner. Most importantly, try to avoid wedding talk during these times.
Final Thoughts
When your wedding negatively affects your mental health, it can feel as though you're doing something wrong. However, the first thing to remember is that most couples get stressed during this time!
Finding a balance can prove difficult, so we advise scheduling downtime, allocating one or two evenings a week to planning, and always keeping an open dialogue with your loved ones. Many people try mindfulness activities and supplements, to enhance mental clarity, promote rest and balance emotions. We hope these 3 tips will help you find peace and enjoyment as you look forward to this wonderful milestone.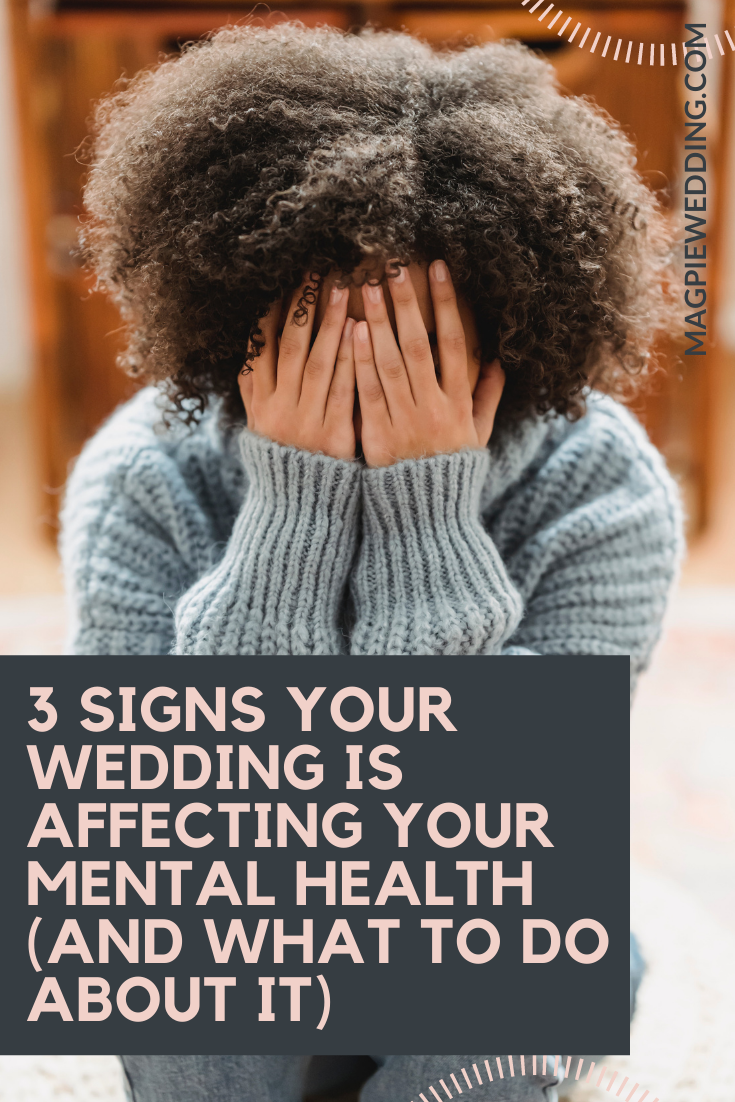 This is a collaborative post.