Calling all the gin lovers out there! We know there are lots of you! Gin has become increasingly popular over the last 5 years and the products on the market reflect that, as there are so many yummy things to consider. If you're wanting to include gin on your wedding day then we've got you covered! From cocktail recipe suggestions to gin wedding flavours and gin gummies there are lots of ways to include it. Check out our gin wedding ideas for your gin fuelled wedding day…

Bloom Gin
BLOOM Gin, made using only natural ingredients was born from Master Distiller, Joanne Moore's vision to create a lighter gin that could be enjoyed by everyone. It comes in a variety of flavours that would be the perfect selection to meet the needs of your guests on your wedding day! From BLOOM Passion Fruit & Vanilla Blossom Gin to BLOOM Jasmine & Rose Gin it epitomises style and substance. Its stunning bottle would make beautiful decor too and they have a collection of cocktail recipes to add to your order of the day! We've picked our fave below… the Fizz Navidad!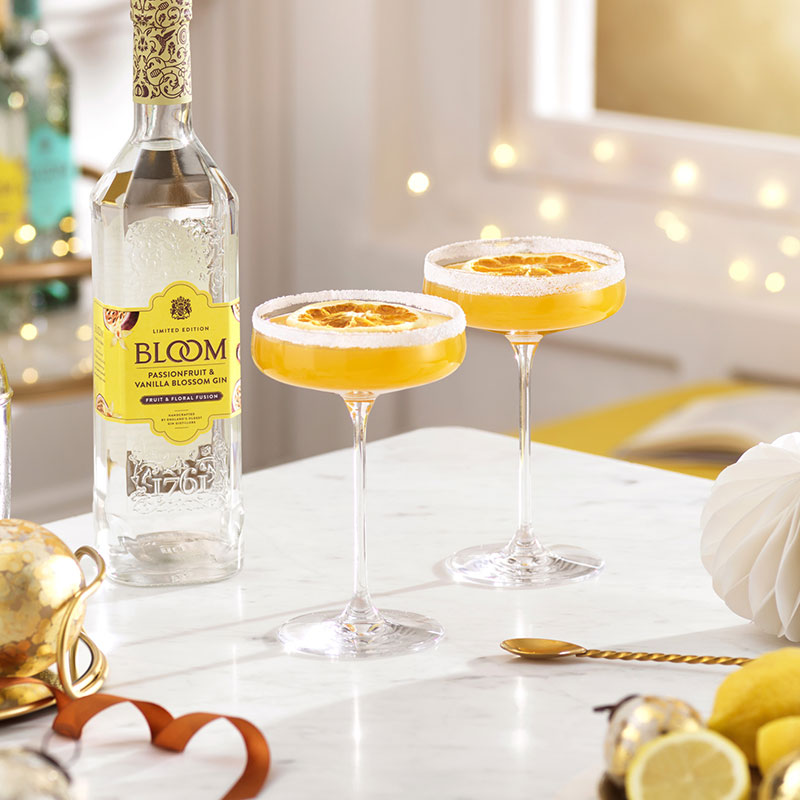 The Lakes Gin Gifts
Want to treat your guests to some take-home gin? The Lakes Gin gift collection offers a taste of the bestselling gins and gin liqueurs from The Lakes Distillery. Inspired by the majestic Lake District they have an exquisite taste that will impress your guests and leave a sweet taste in their mouths well after your wedding day! With a long, slow and gentle distillation in their traditional copper pot still, it is an exceptionally smooth London dry style gin, designed to stand the test of time. Using only a select few botanicals, they achieve flavour precision, ensuring every nuance is pitch-perfect and crystal clear on the palate. Less is more.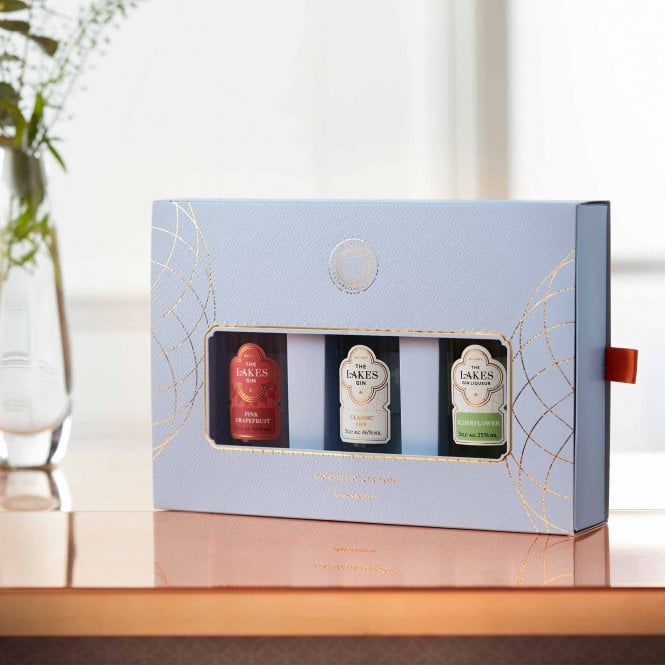 Gin Botanicals by Spice Kitchen
If you have your gin covered and are looking for gin accessories then these Gin Botanical Tins by The Spice Kitchen are a must-have. Let your guests choose their fragrant botanicals and mix their own gins. Each tin contains 7 gorgeously fragrant botanicals and a free recipe booklet that will give you copious amounts of awesome gin-based drinks. They are handmade in the UK and they give back to charity for every tin purchased. We've picked our fave cocktail from their recipes, check it The Sour Duchess out!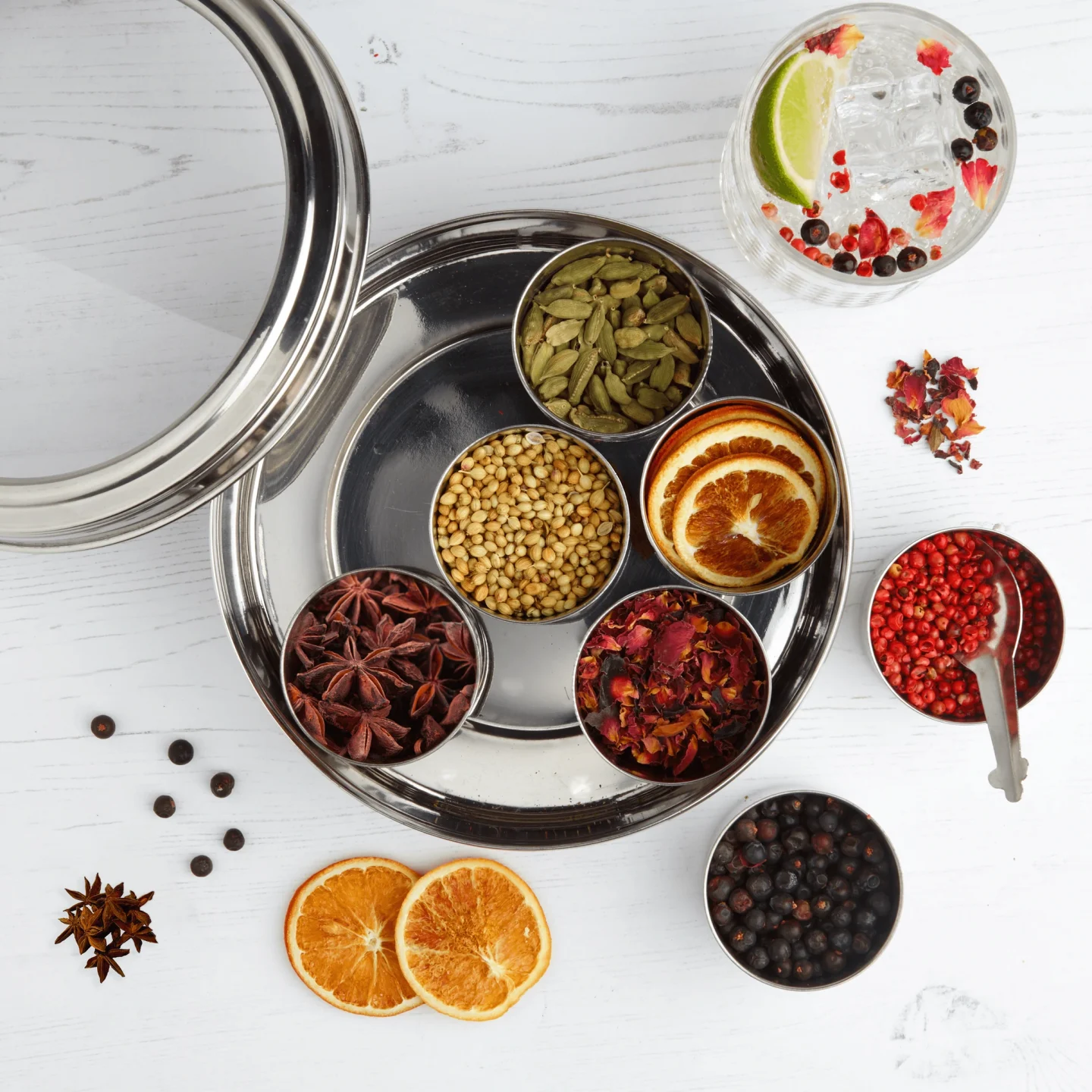 Fentimans
What's a gin without a mixer! Fentimans has been in the mixer business for over 100 years, with superior quality, craftsmanship and unsurpassed flavour they're the perfect accompaniment to serve to your gin-loving guests. Their Gin and Ginger Cocktail which uses their Fentimans Pink Ginger is as simple as it comes when it comes to making a refreshing but scrumptious cocktail. And for your guests that aren't drinking, these beautiful bottles are perfect served alone over ice too!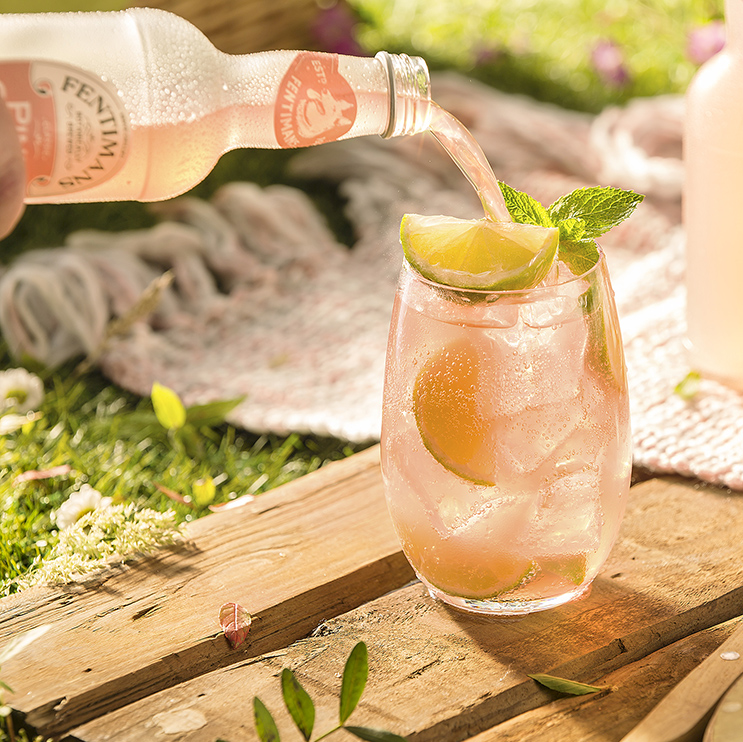 Grown-Up Gin Gummies
On a mission to make 'Adult More Fun' Smith and Sinclair created these super fun and super delicious alcohol gummies. Presented in beautiful packaging and the perfect gifting idea. The 'Gin Obsessed' box is filled with ten edible cocktails, including a gin and tonic, elderflower spritz, cherry bramble and hibiscus negroni. Perfect to add to your tables as favours or to add to your gin dessert table?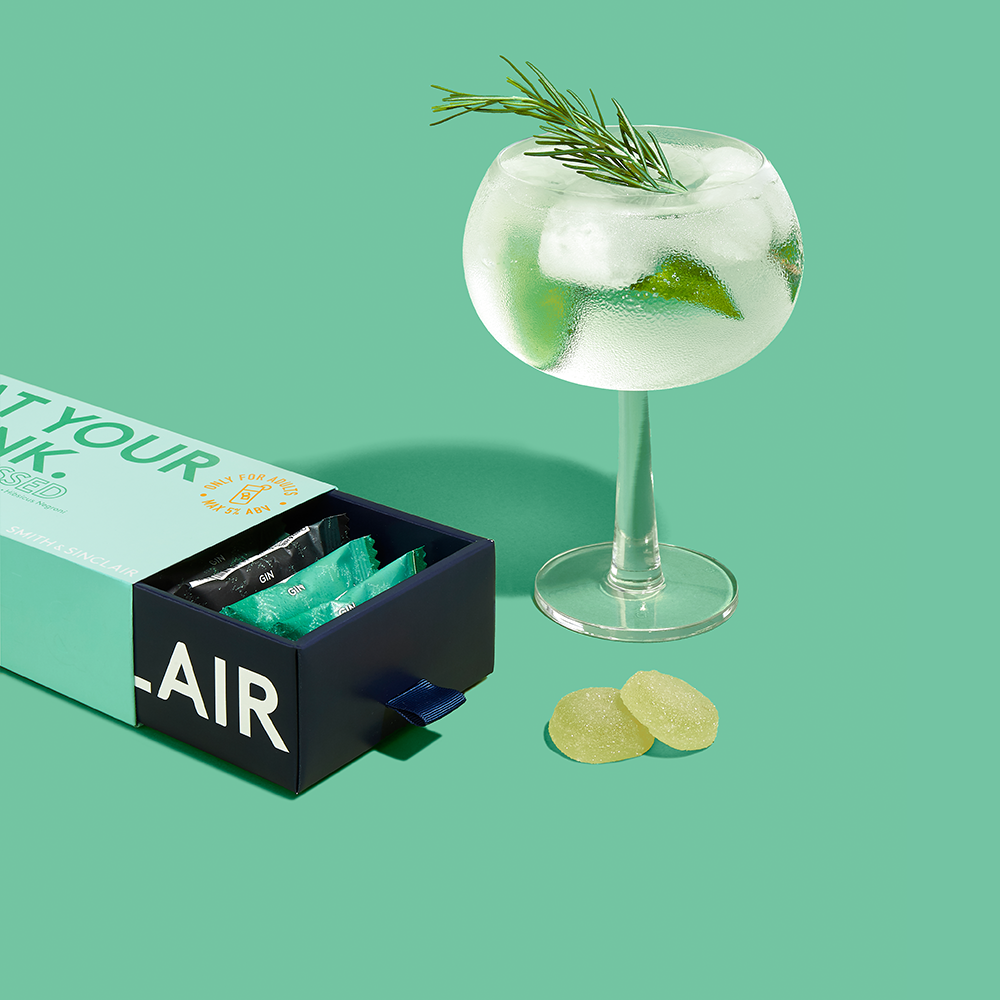 Tea Gin
Tea… but make it boozy? We're in! Masons of Yorkshire Tea Edition combines two of the nation's favourites, tea and gin! With notes of juniper, spice & black tea that are complemented perfectly with the zing of sharp citrus for a crisp gin and a long, dry, refreshing finish. They have a range of tea-based cocktails to try so you can have fun and pick the perfect one for your wedding day. There's NaugTea Iced Tea, Boozy Peach Iced Tea and Boozy Passionfruit Iced Tea and you can find them here!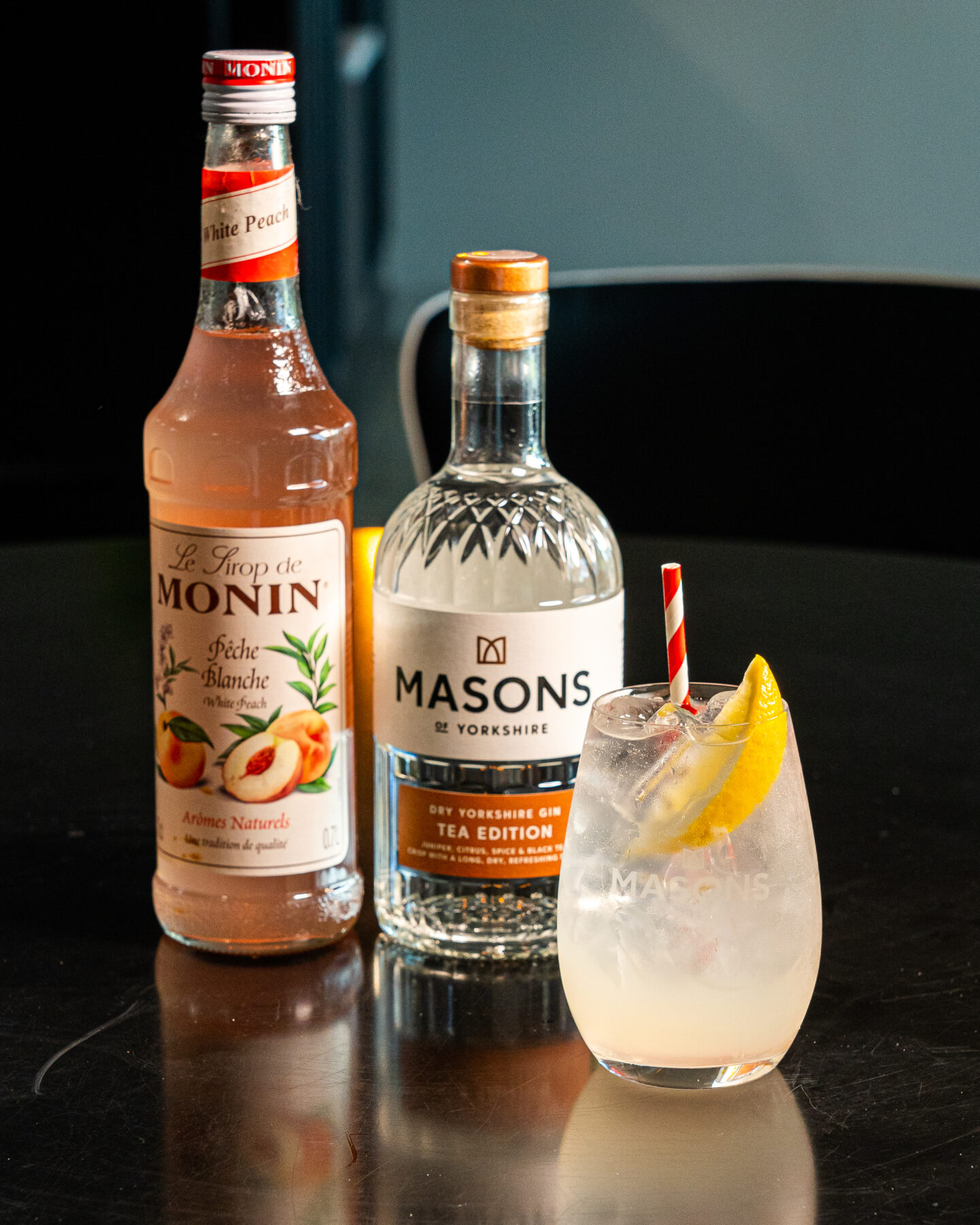 Parma Violet Gin Liqueur
Do you want to add some childhood nostalgia to your day? The Small Batch Gin Company of Manchester Drinks Company offers three unique flavoured gins that will add a pop of colour to your celebration. With Mystical Unicorn, Parma Violet and Rhubarb and Ginger their gin is infused with nostalgic flavours and they come in vintage-style bottles too. Add a clear mixer to these brightly coloured gins for a wow factor drinks reception.
Non-Alcoholic Gin
Fear not if you have guests that aren't drinking! New London Light by Salcombe Distilling Co is a 0% non-alcoholic drink inspired by gin-making principles. It's a bold and refreshing spirit, with classic flavours of dry juniper, bright citrus and zesty ginger to create an outstanding spectrum of flavour. It can be drunk on its own over ice or added to a mixer for a refreshingly long drink.
IF YOU LOVED THESE GIN WEDDING IDEAS PIN THEM TO YOUR WEDDING BOARDS!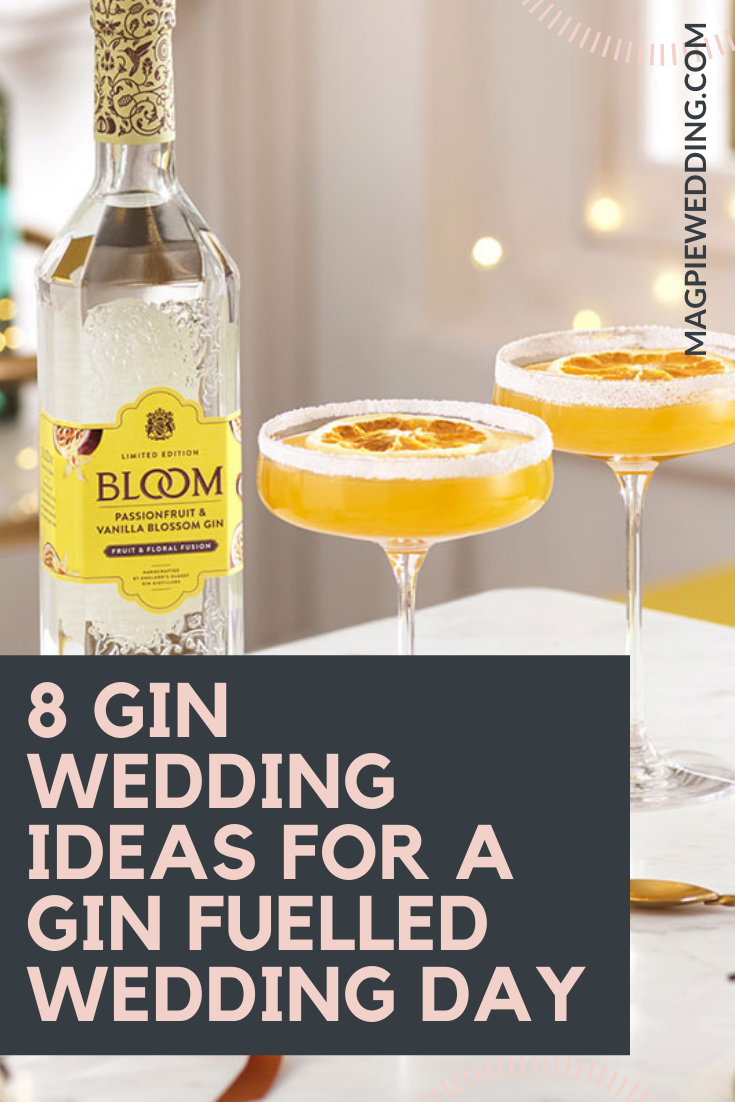 If you loved these gin wedding ideas you may also like;
Gin Cocktail Recipes and Gin Chocolate Favours That Your Wedding Guests Will Love
Magpie Wedding Gift Guide – Great British Booze For Your Wedding Day
Pimp Your Wedding – Creative 'Pimp Your' Stations To Get Your Guests Involved