With Fathers day around the corner we turn the attention to the special men in your lives. How many of you are stuck on what to get your dads on your wedding day? We've listed our top 10 favourite Father of the Bride/Father of the Groom gifts in a bid to make easier for you to get it ticked off the list! Show them how much they mean to you on your big day with these thoughtful and personalised Father of the Bride Gifts…
THIS POST CONTAINS AFFILIATE LINKS
Personalised Hip-Flask
For the Whisky drinking dads out there, this personalised hip-flask is a great keepsake, a beautiful reminder of your big day and something he will treasure forever.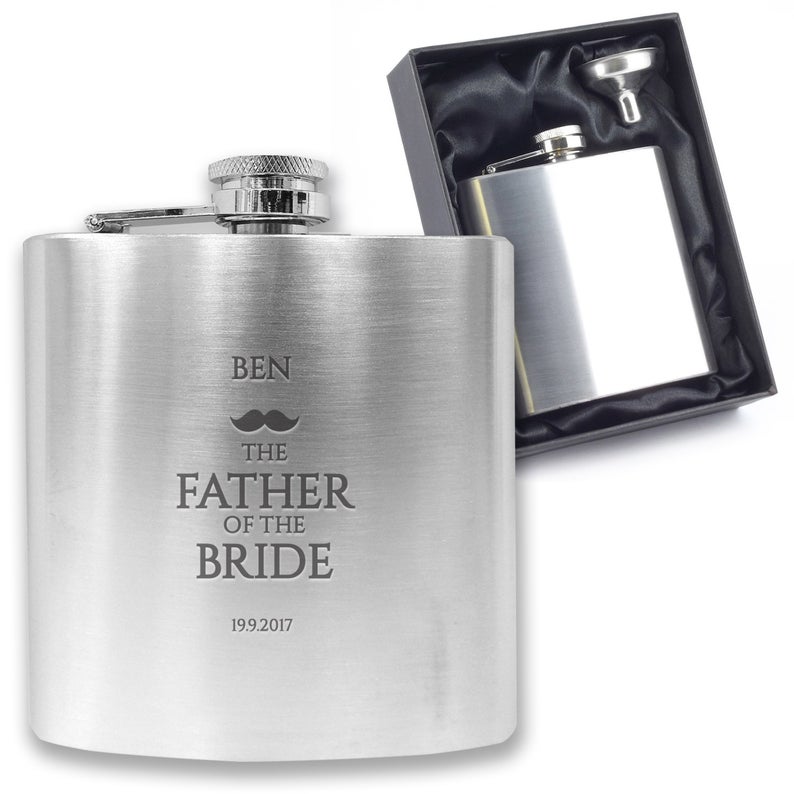 Etsy – CV Engraving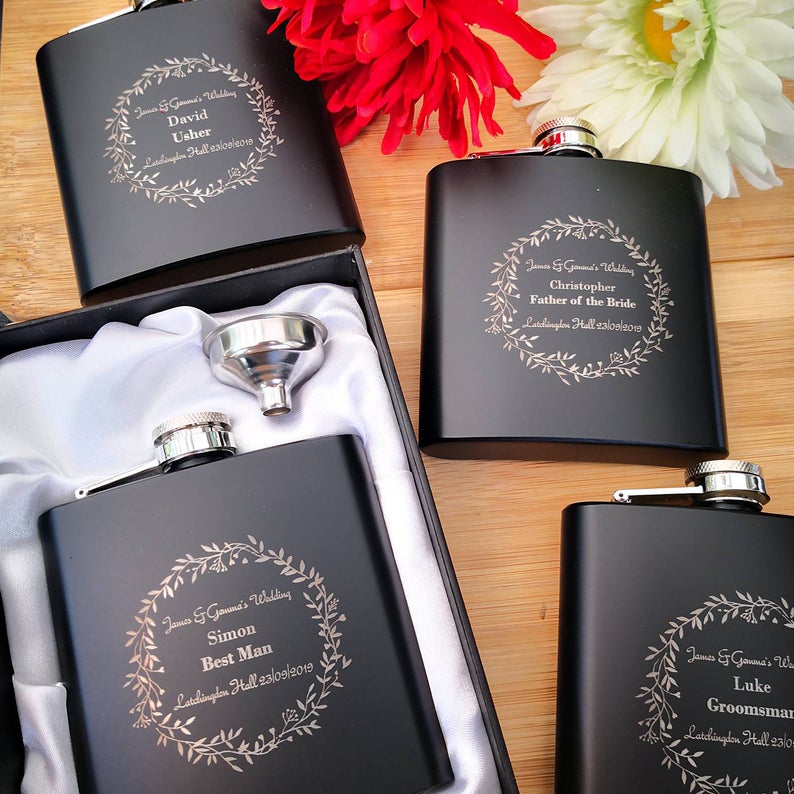 Etsy – Personalised by James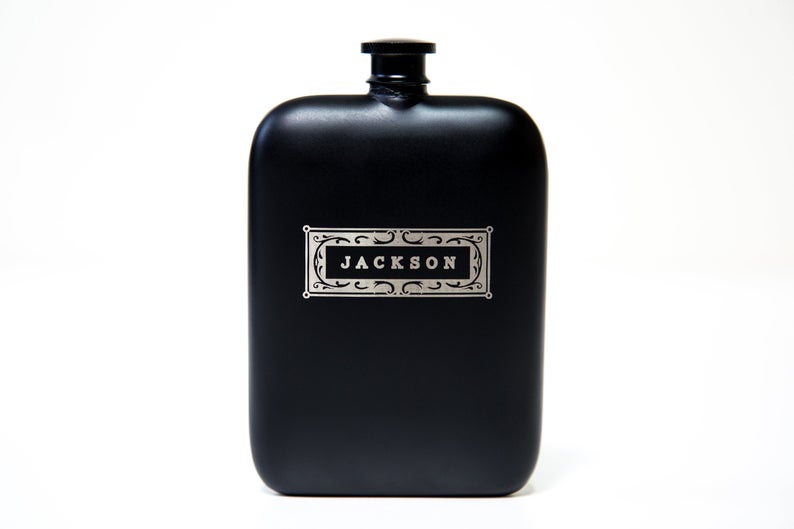 Etsy – Swanky Badger
Grooming Bags
For someone who loves to take care of their appearance a personalised wash bag for all their toiletries is sure to be a useful gift. Add their initials or name to make it special to them… who doesn't love a personalised gift.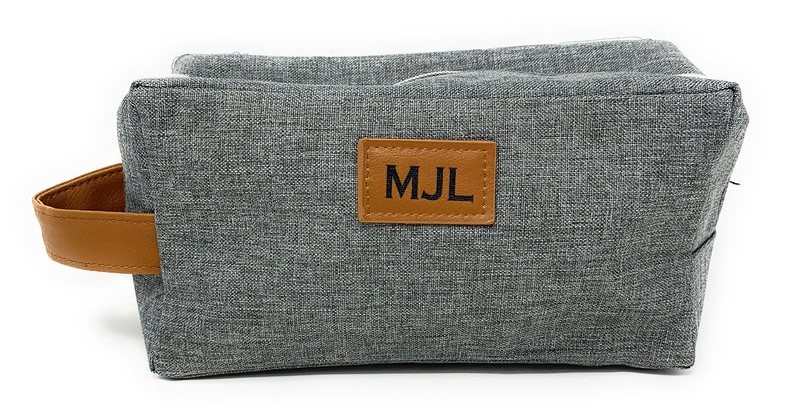 Etsy- Paper Gala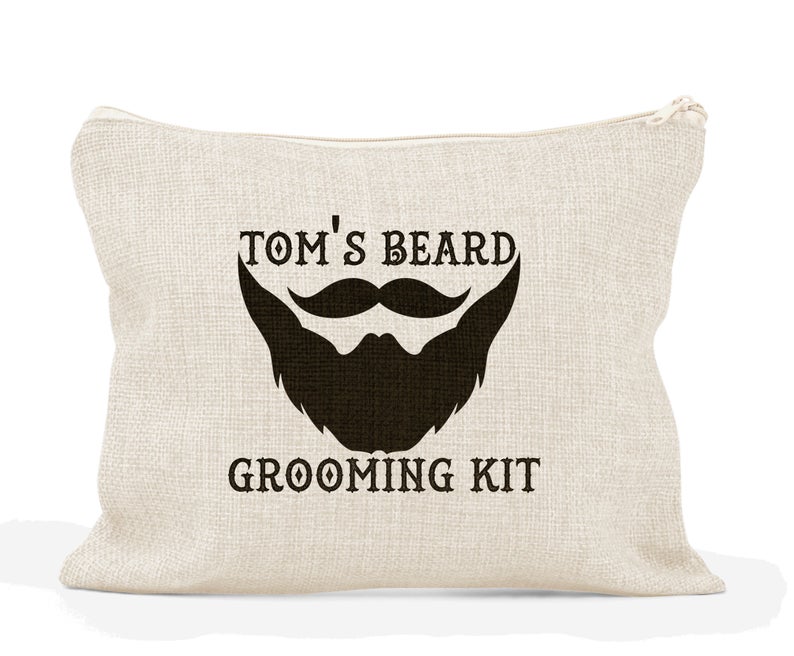 Etsy – Gifted Keepsakes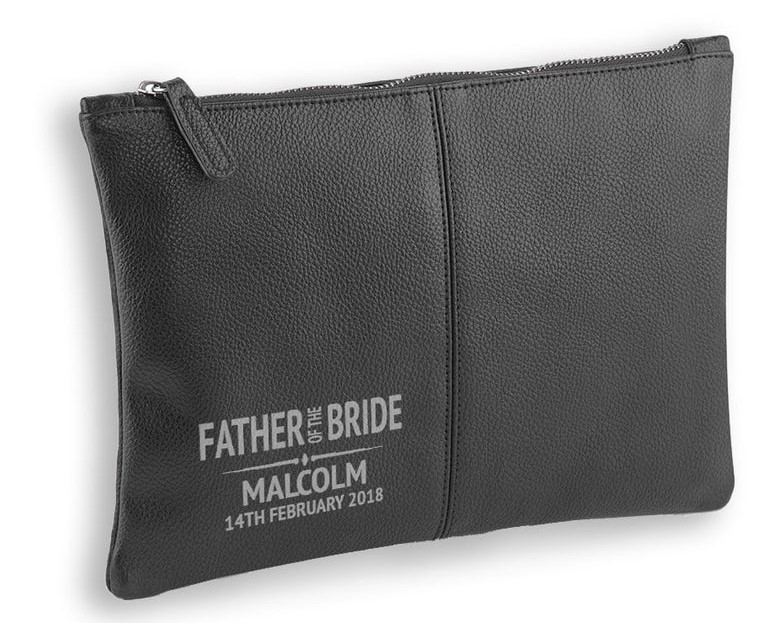 Etsy – CV Engraving
Personalised Glass and Tipple
If your Father is partial to a drink or two why not combine his two favourite things and get a personalised glass and a Whisky or beer barrel- that way he can continue to enjoy the memories of the wedding at home.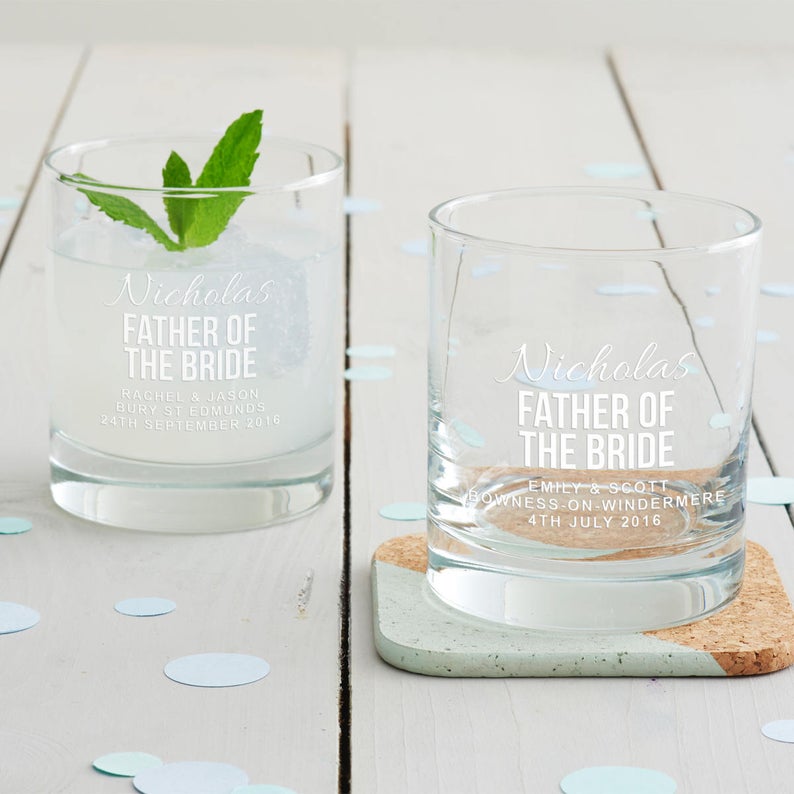 Etsy – Becky Broome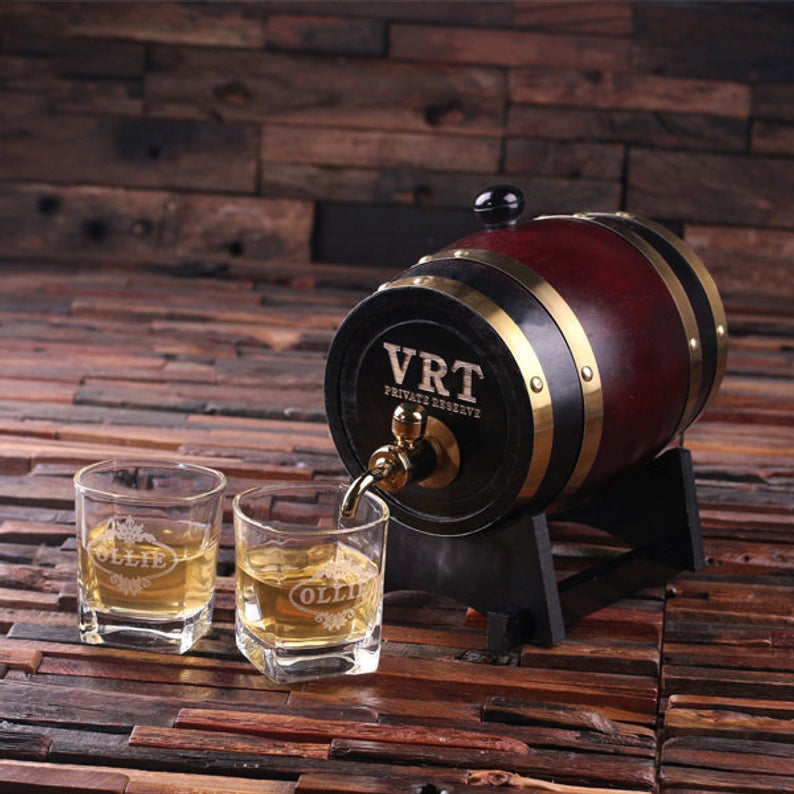 Etsy – Wedding Wooden Invite
A Few Of His Favourite Things
Personalised boxes/bags can be filled with gifts of your choice – add a few of your Dads favourite things to make it a truly thoughtful gift unique to them.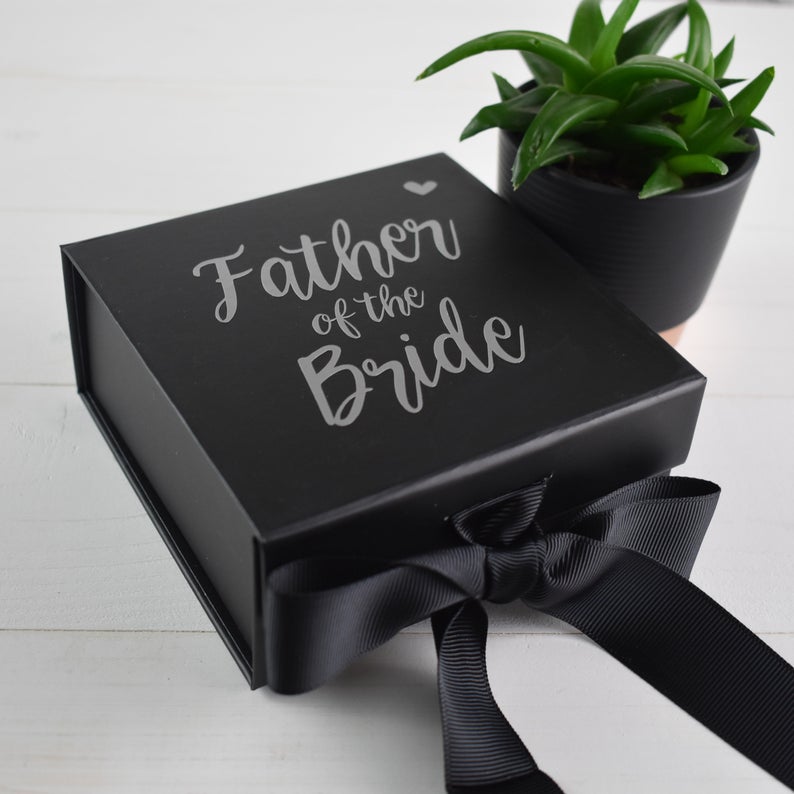 Etsy – A Little Sum 14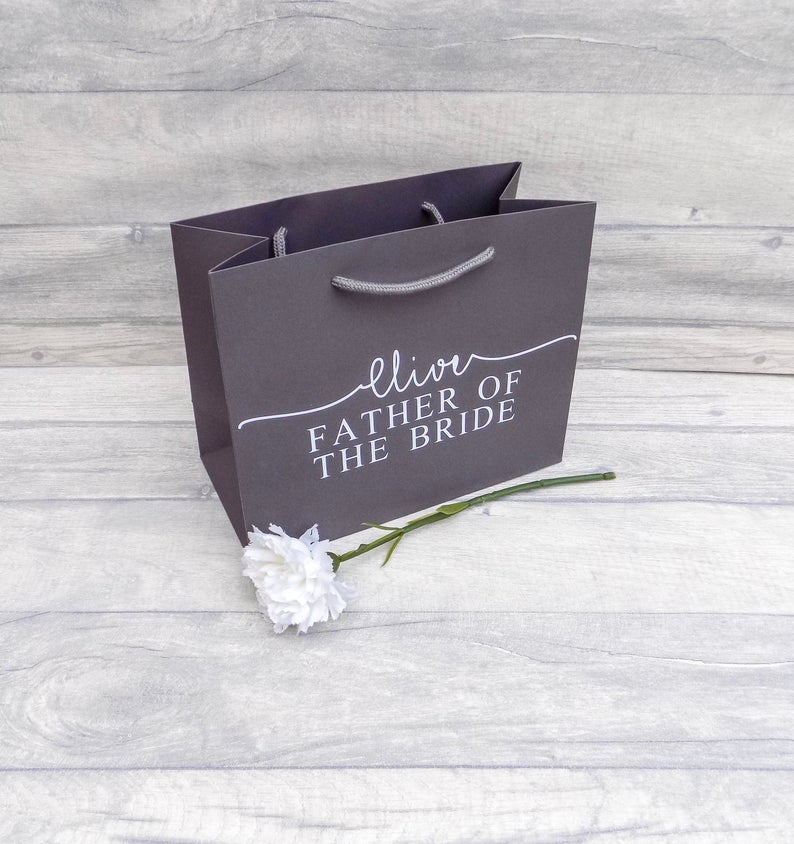 Etsy – Sara J Bridal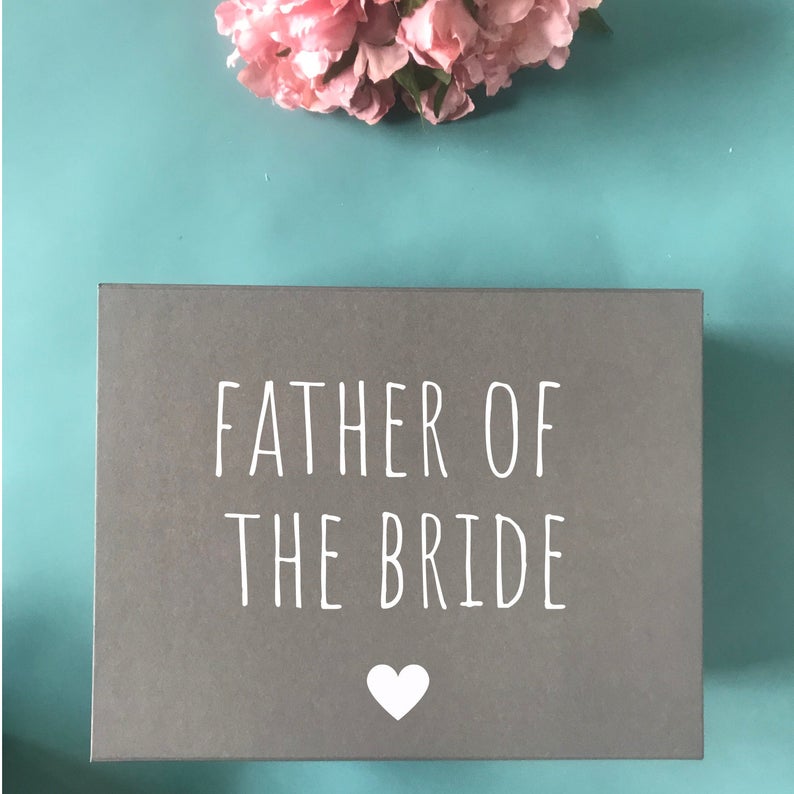 Etsy- Treasure Your Gifts
Personlaised Tie
A hidden message that is sure to make them smile- even better if you can add the message without them knowing about it! A great surprise for them on the morning of the wedding.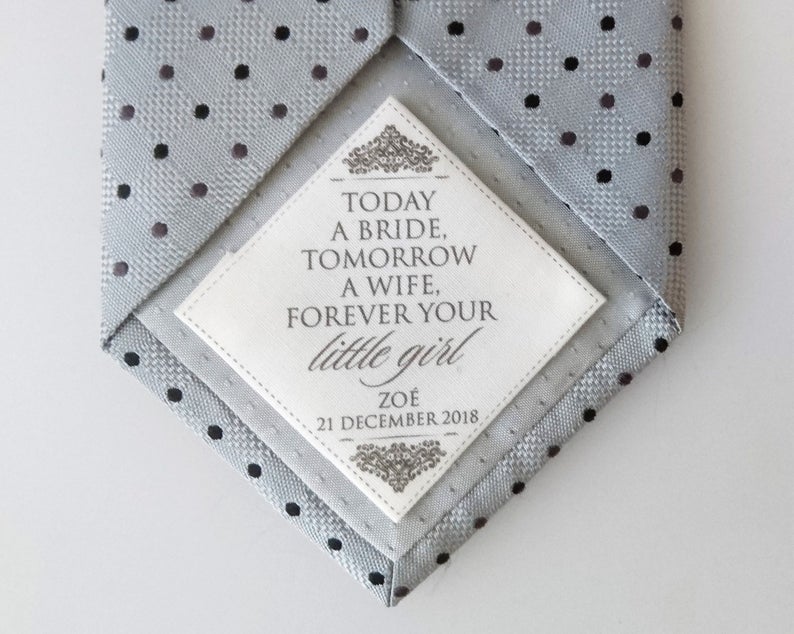 Etsy – Say It Design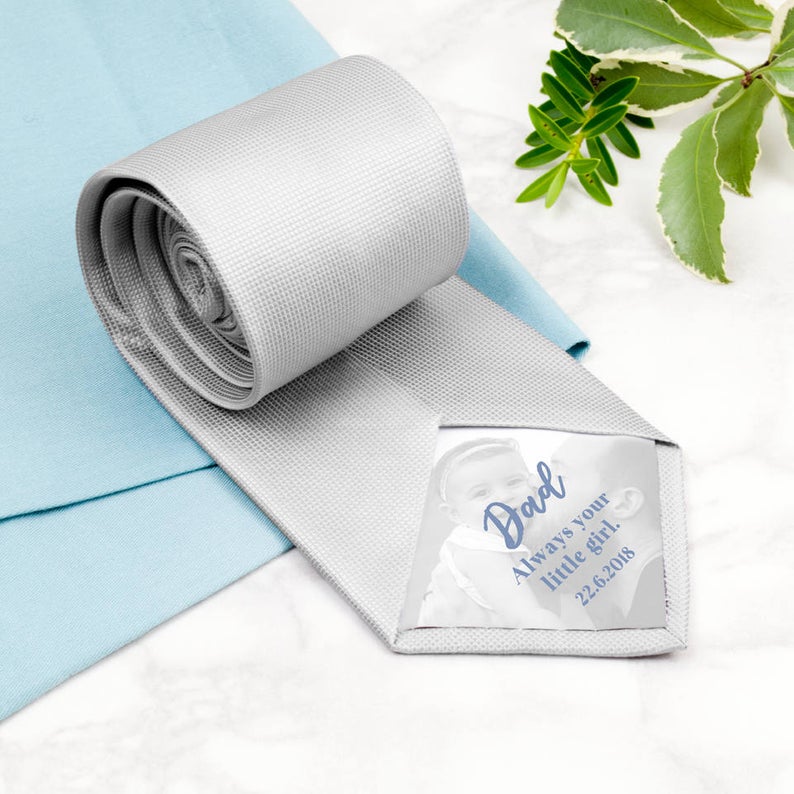 Etsy- Chi Chi Moi
A Special Message
If you want to say it with words these beautiful cards are the perfect option. Write a poem or a special message that will let him know how much you mean to him, and make him smile before you and him walk down the aisle.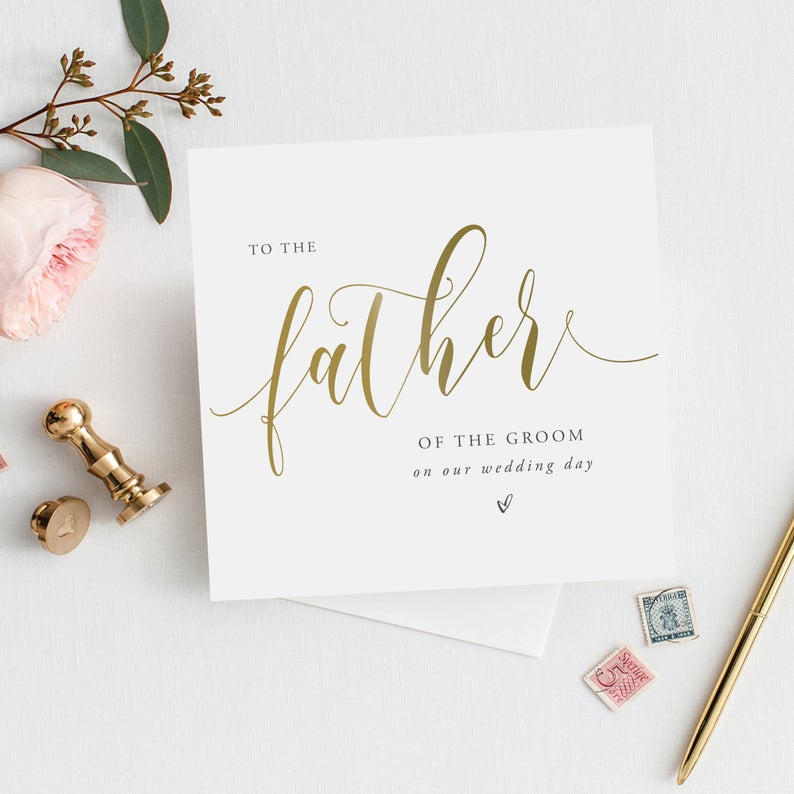 Etsy- Sweet Pea Sunday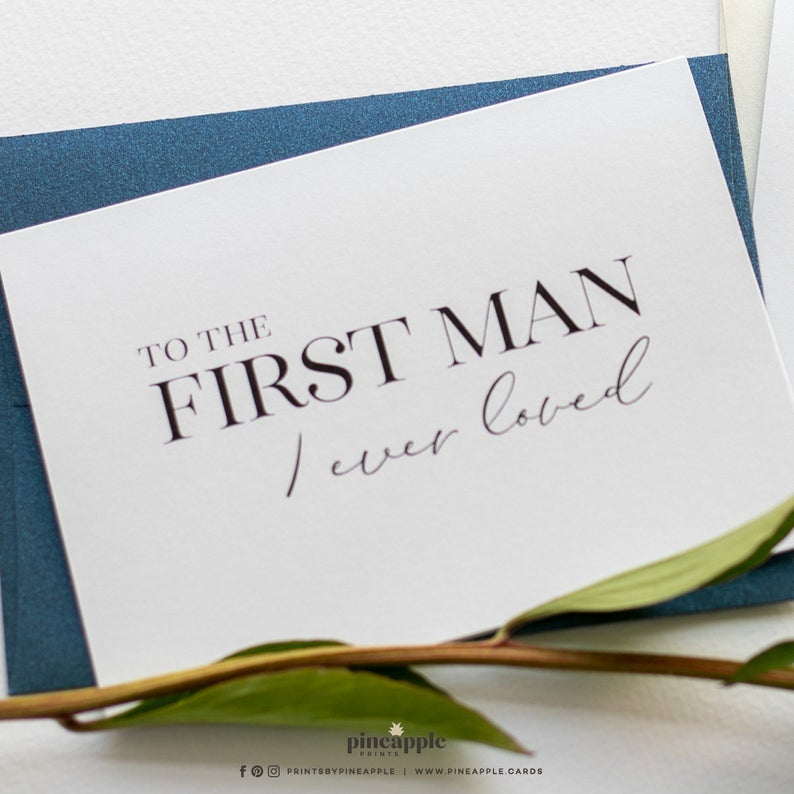 Etsy- Pineapple Card Store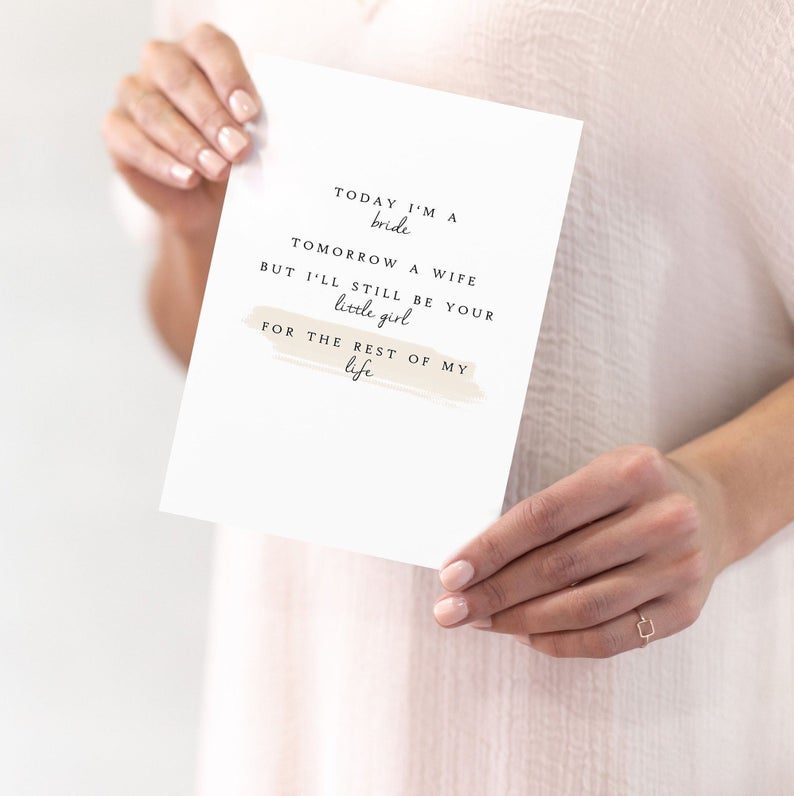 Etsy- YOU and ISLA
Cuff Links
If they love to wear a suit, then a sophisticated pair of cuff-links will go down a treat – engrave them with a personal message, your wedding date, their name or a message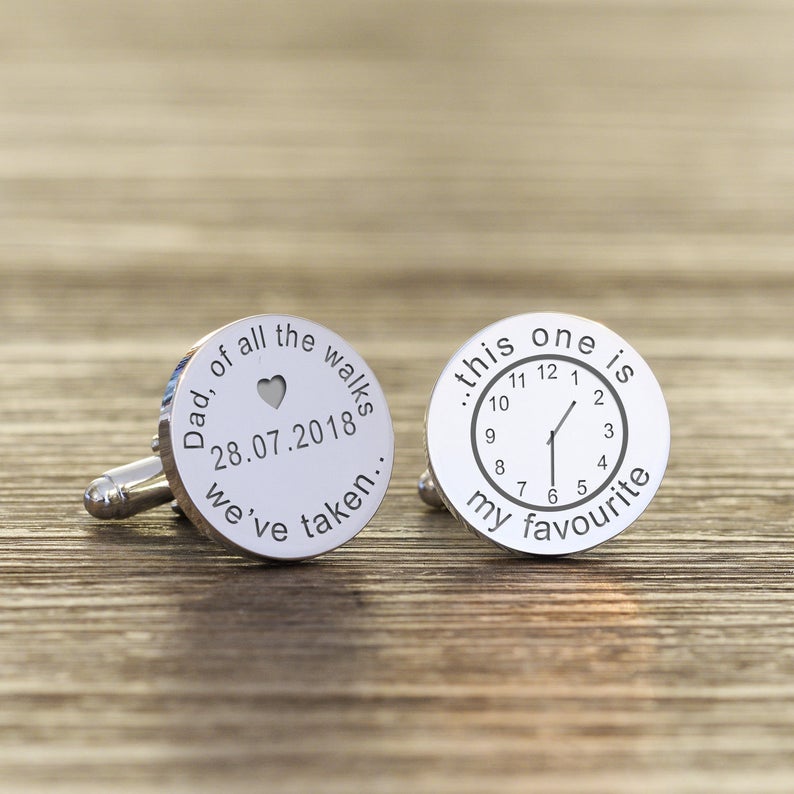 Etsy – Sues Latex Craft Moulds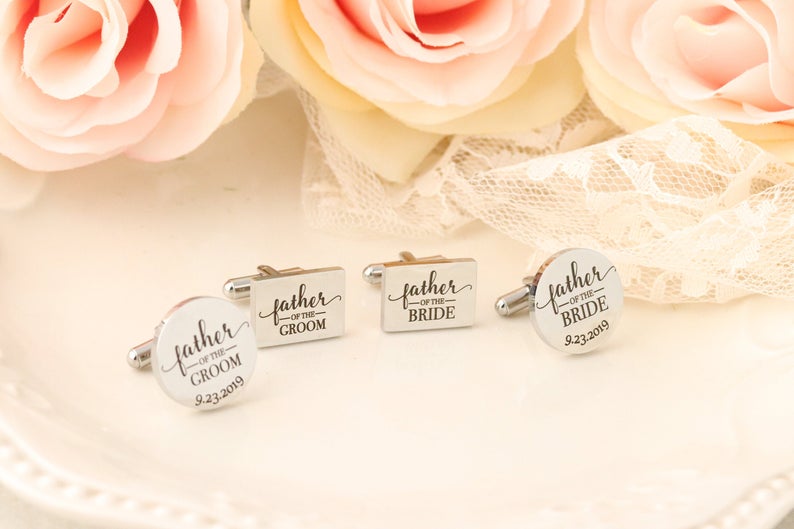 Etsy- Designs By Kara Marie
Etsy- Giftware Base
Hampers
These beautiful hampers are full of special gifts for Father of the bride/groom, presented beautifully and sure to help with those last minute nerves on the morning of the wedding.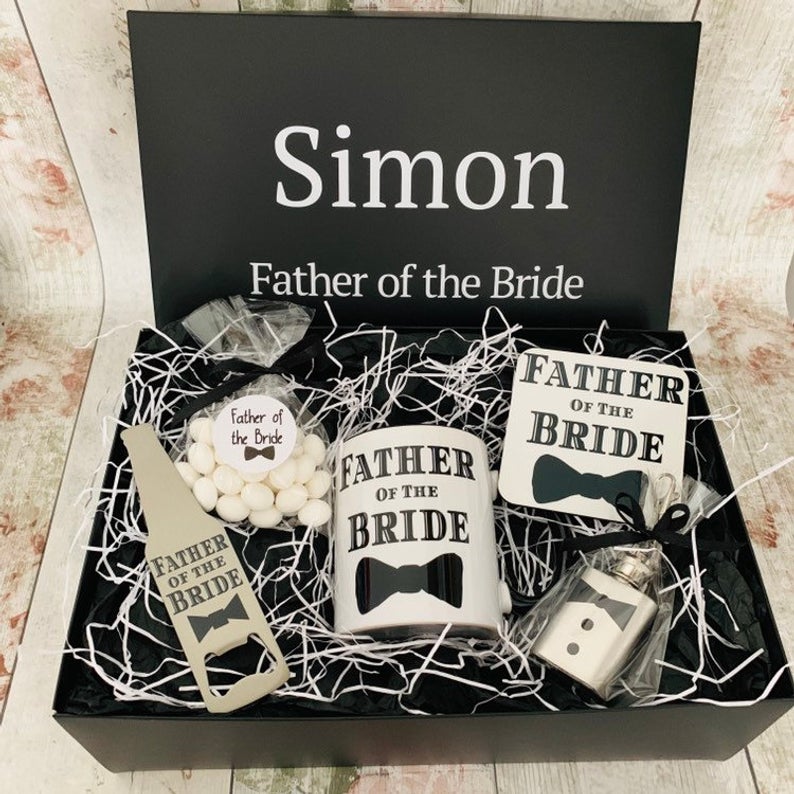 Etsy – Countdowncelebrate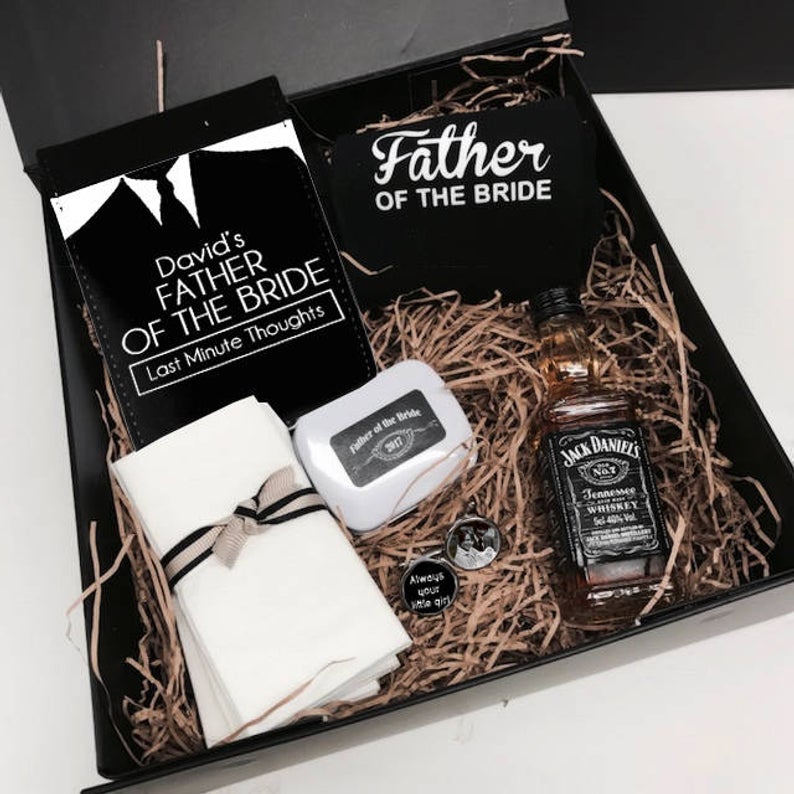 Etsy- Real Unique UK
Personalised Socks
A small and personalised gift and something they can wear on the big day, we love these Father of the Bride socks with personalised wedding dates and messages!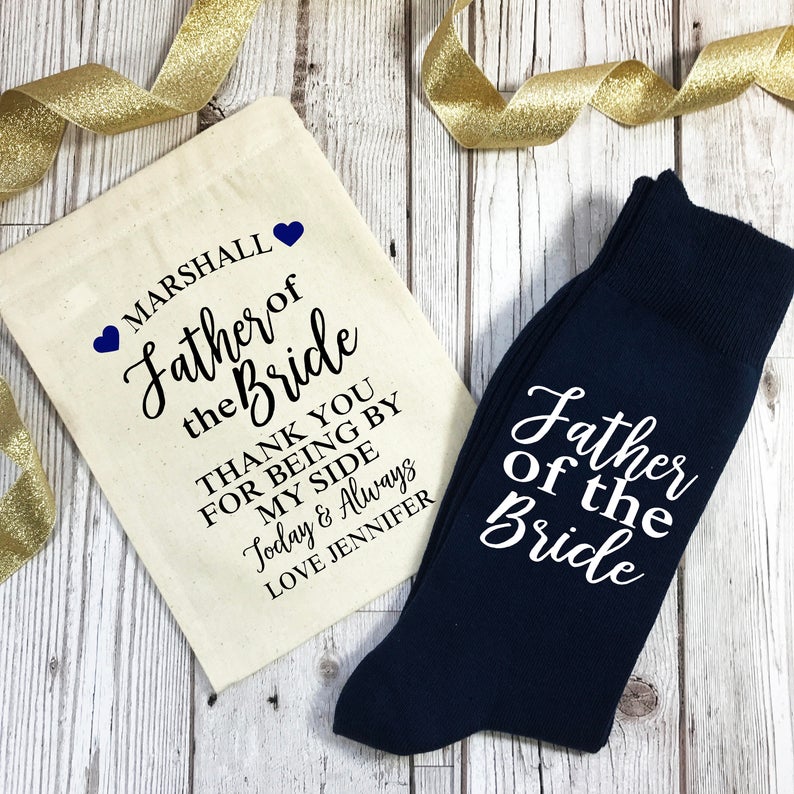 Etsy – The Rusty Bear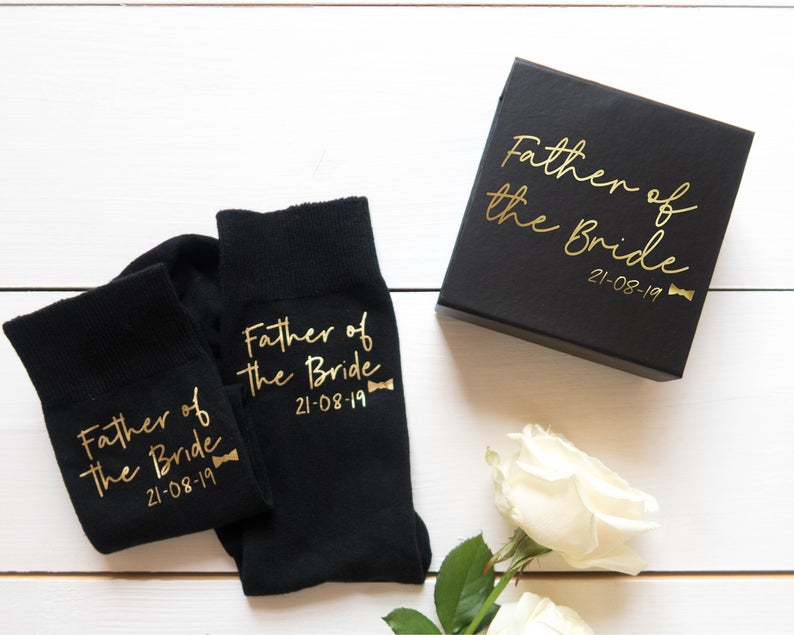 Etsy – The Personal Wedding Company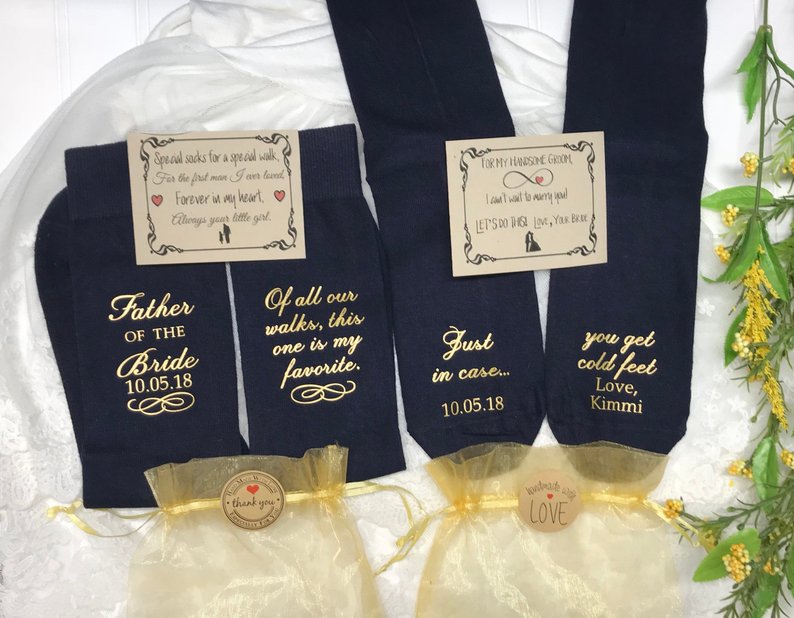 Etsy – KOYSAR Socks
Personalised Handkerchiefs
Not one for every dad, however it could come in useful on the wedding day for any tears! These beautiful personalised handkerchiefs by Extra Special Touch come with a variety of personalisation options, initials and monograms, messages and poems, or wedding dates- something they will cherish forever!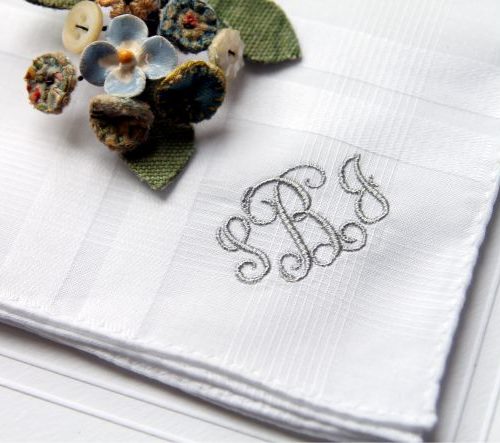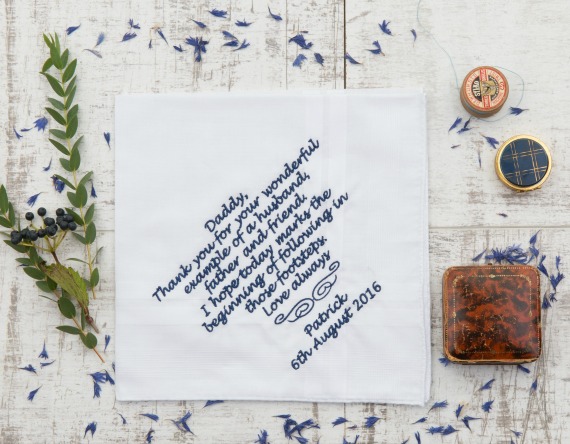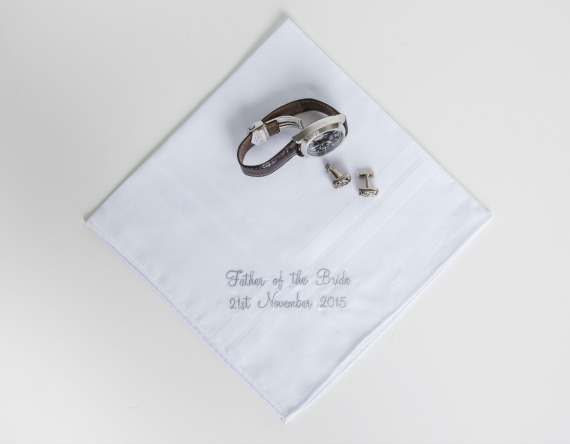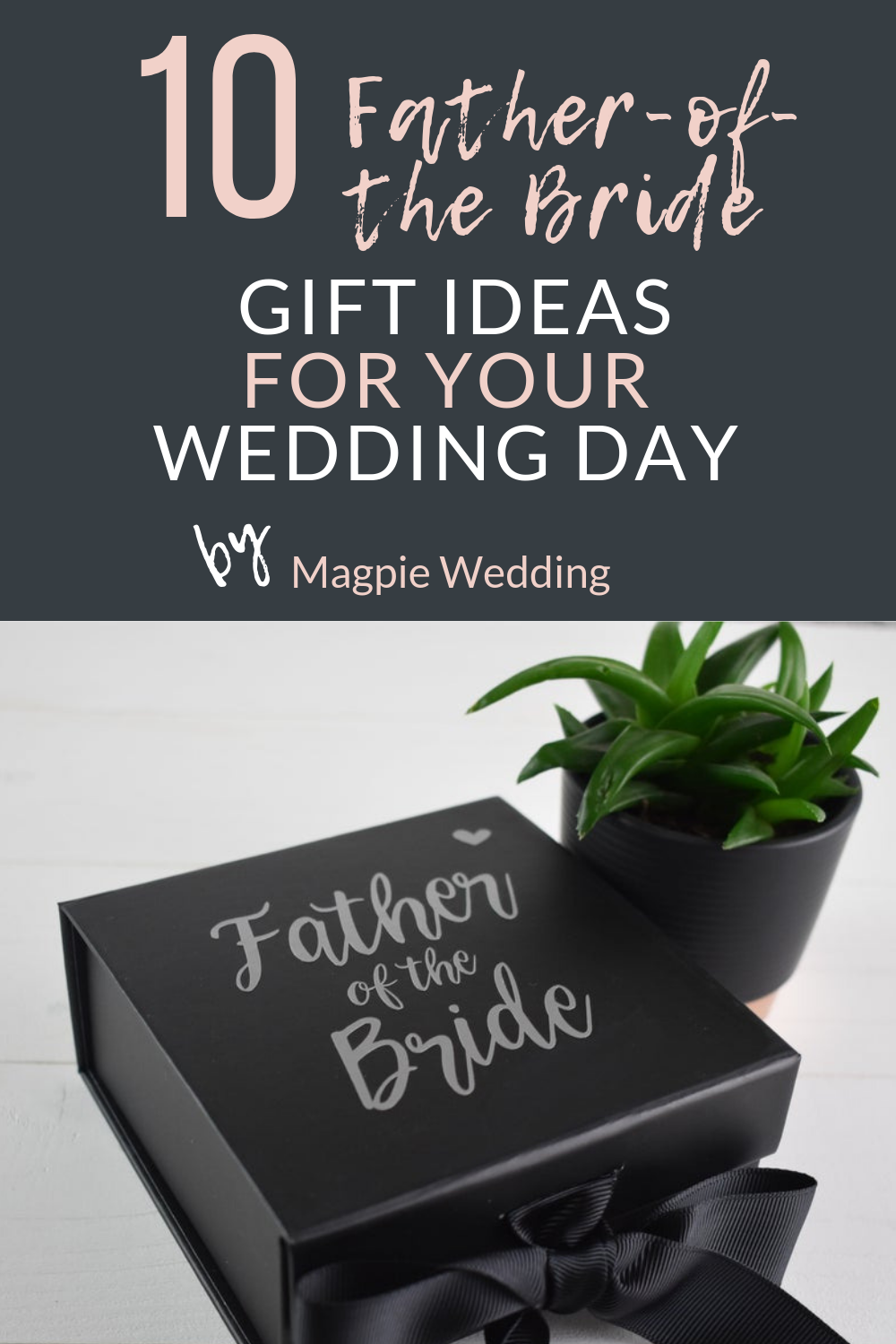 Looking for more gift ideas for your wedding party? Check out Mother of the Bride Gifts – Our Top Ten Picks For Your Wedding
THIS POST CONTAINS AFFILIATE LINKS