Valentine's is in the air and to celebrate the season of love we're sharing our 5 favourite red weddings and more importantly our favourite red wedding dresses. If you love red and are wanting to include it in your big day, think about alternative styling options. Don't just make the roses red, if you're looking for an alternative bridal look, add the drama with a red wedding dress too as these options are bold unapologetic and break the rules of tradition…
Ethical Love
From a team of passionate suppliers, these ethical wedding ideas are sure to point you in the right direction in order to re-create your own ethical wedding. Showing us that you can create a wedding with less environmental impact, with beautiful red and gold styling, a red wedding dress and bespoke accessories… and all sustainable!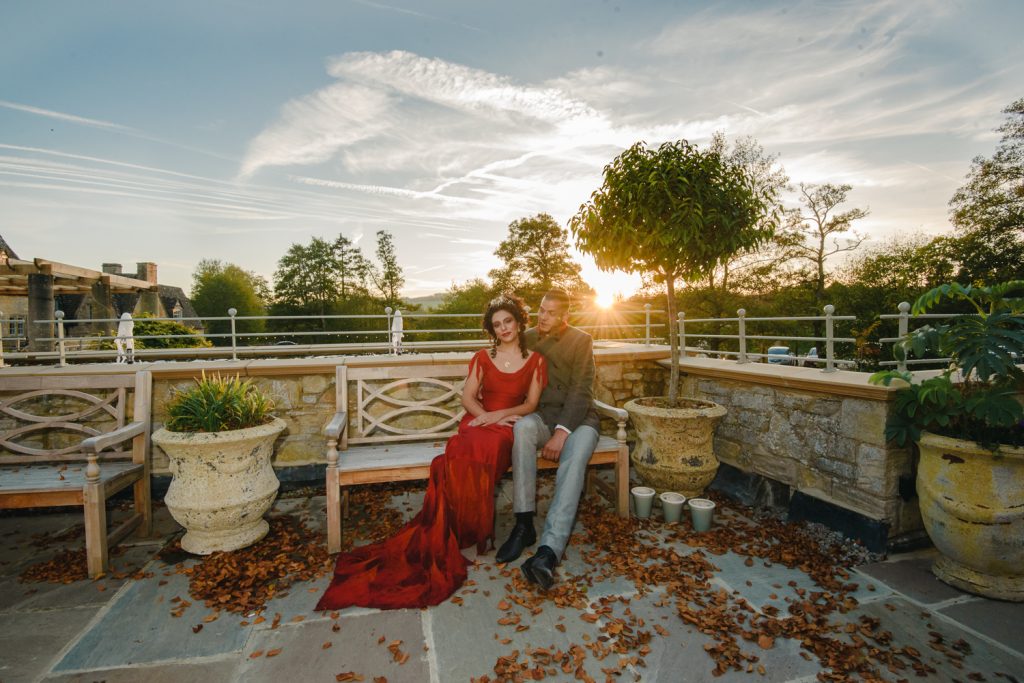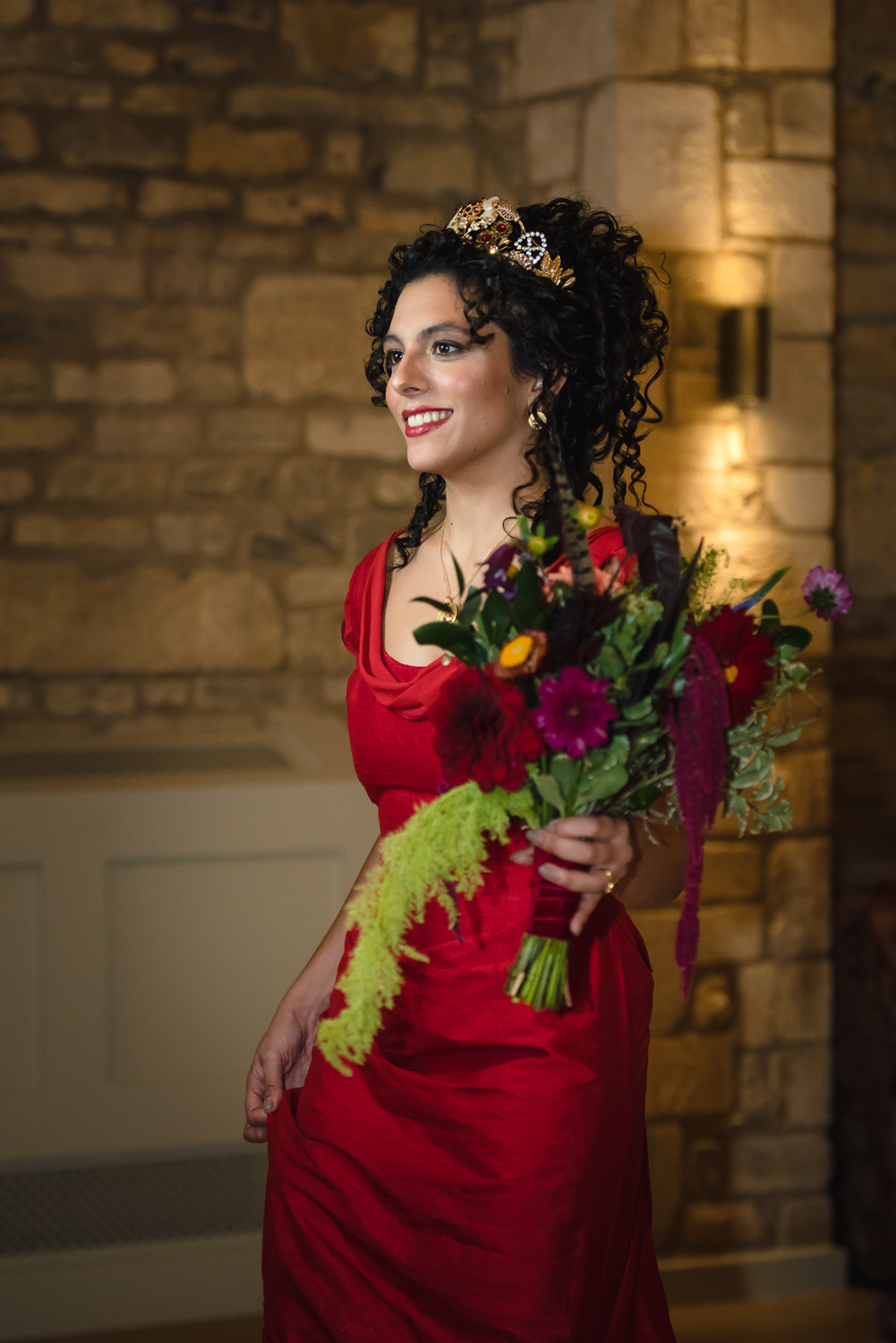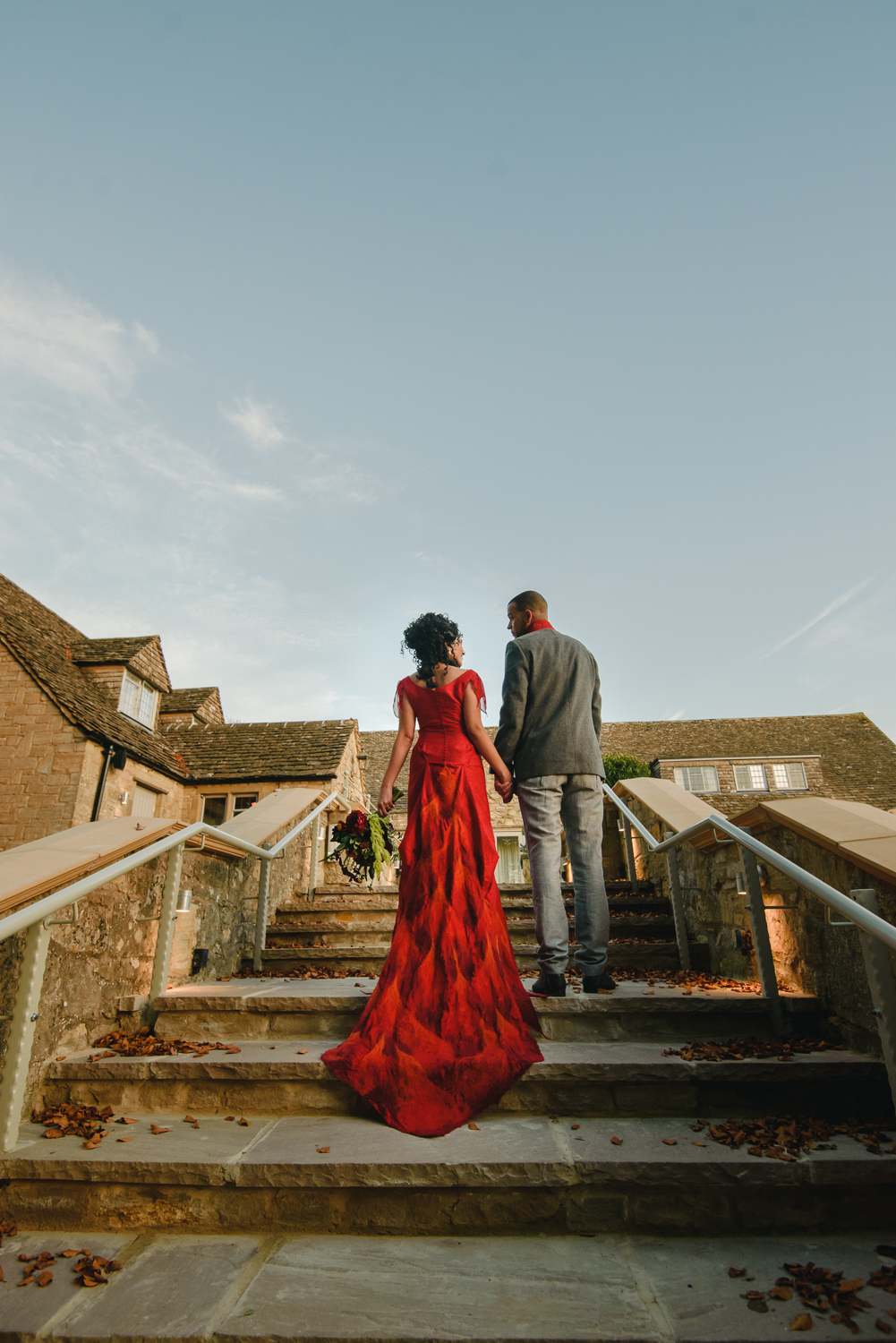 Photographer – Camilla Reynolds Photography
Read The Full Blogpost Here – Ethical Wedding Ideas A Red Wedding Dress and Bespoke Accessories
Red Box Project
This blog post was not only dreamy but was for a great cause too, and was one of our chosen charities. We teamed up with the Red Box Project supporting young women, in school, that are missing out on their education because they have their period and do not have access to sanitary wear items. A great cause, we're sure you'll all agree. Alongside this we featured an unapologetic and bold bride – a bride wearing red on her big day shows how confident she is with her choices and style – and we need to make sure that the next generation growing up, who dreams of being a bride one day, feel strong enough to create a day that reflects her. And this strength will only start if she feels great about herself as a teenager. Period.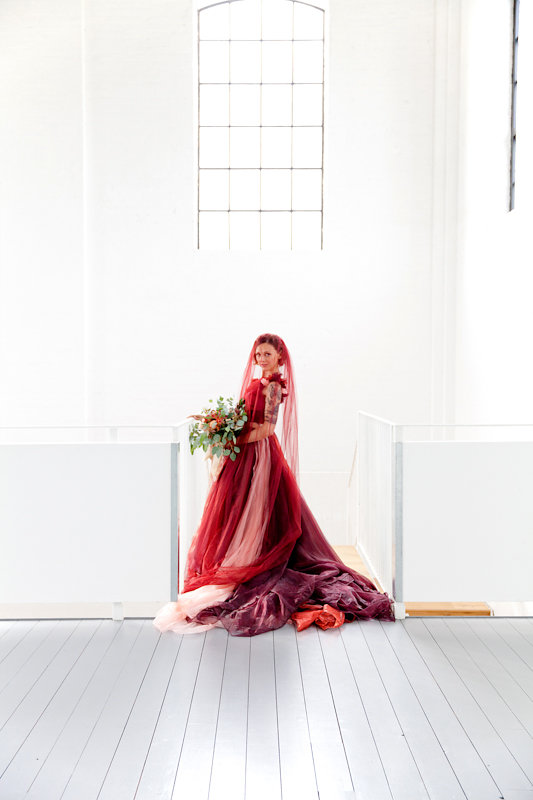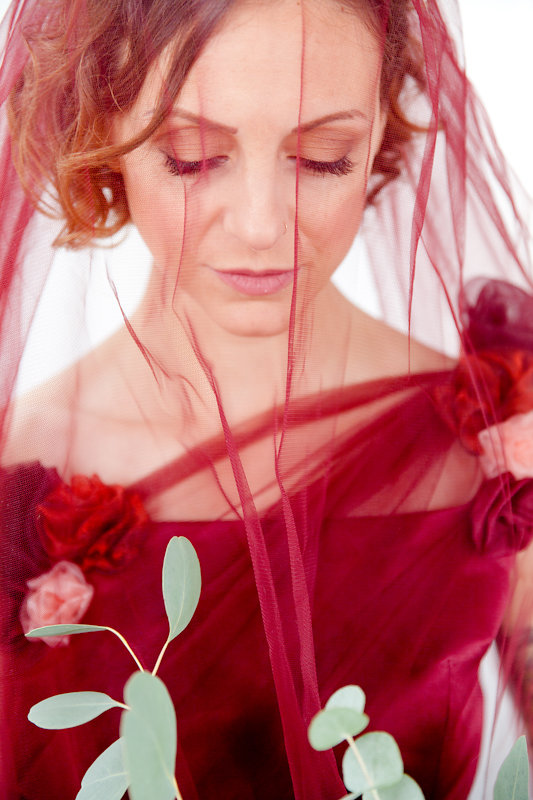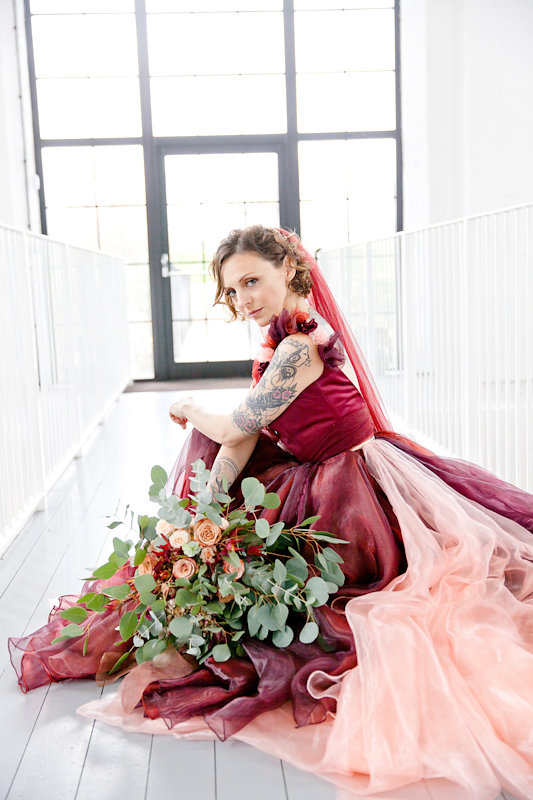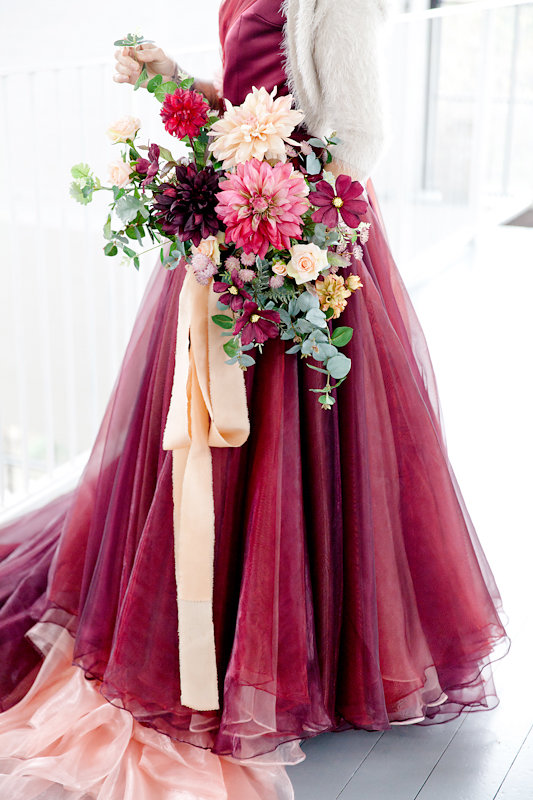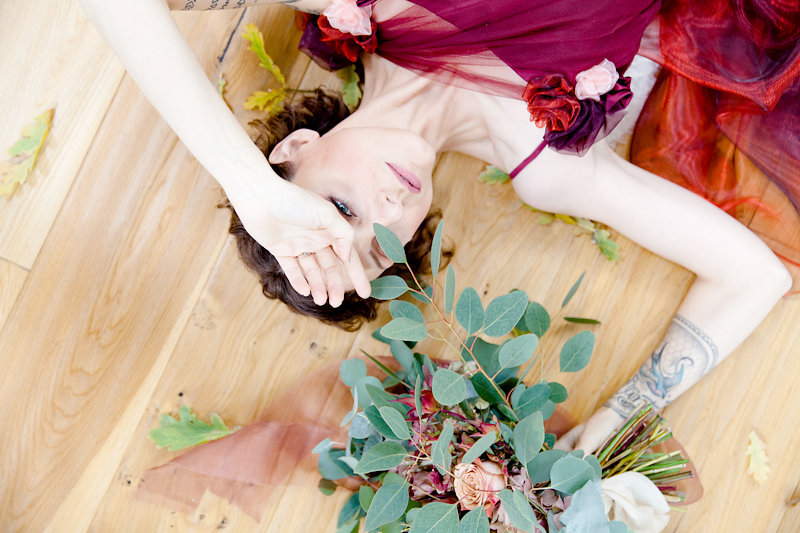 Photographer – Corette Faux Photographer
Read The Full Blogpost Here – The Red Box Project: Giving girls confidence when they most need it
Urban Vibes
This urban luxe blog post showed us bold red and pink wedding vibes in Manchester. It's a city centre location is perfect for couples looking for an elegant industrial style, and it's bold wedding outfits are perfect for an alternative bridal look.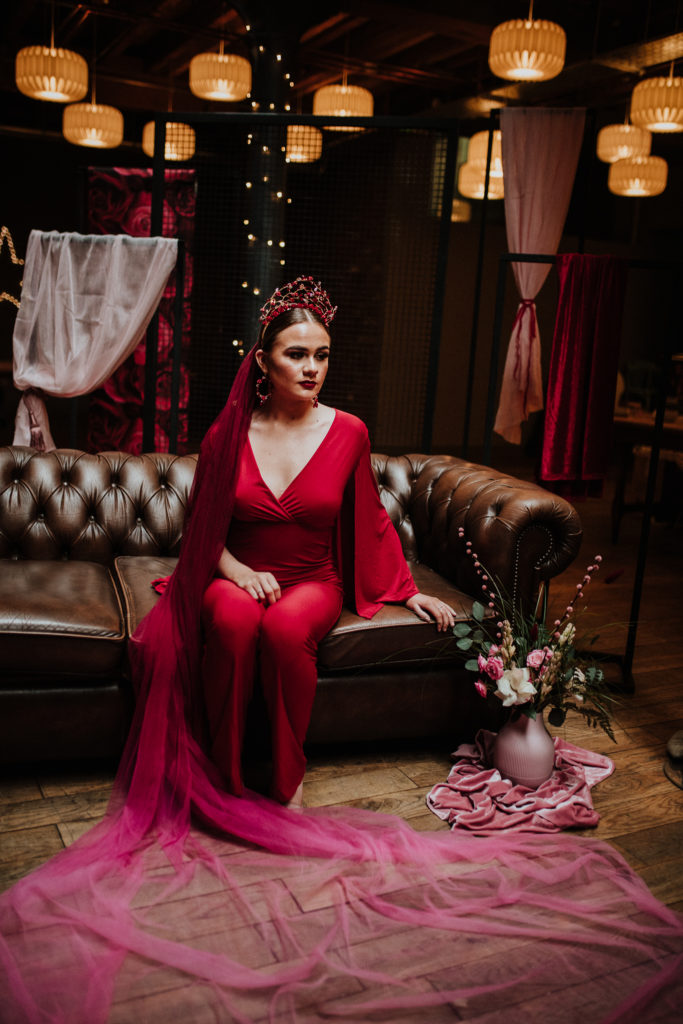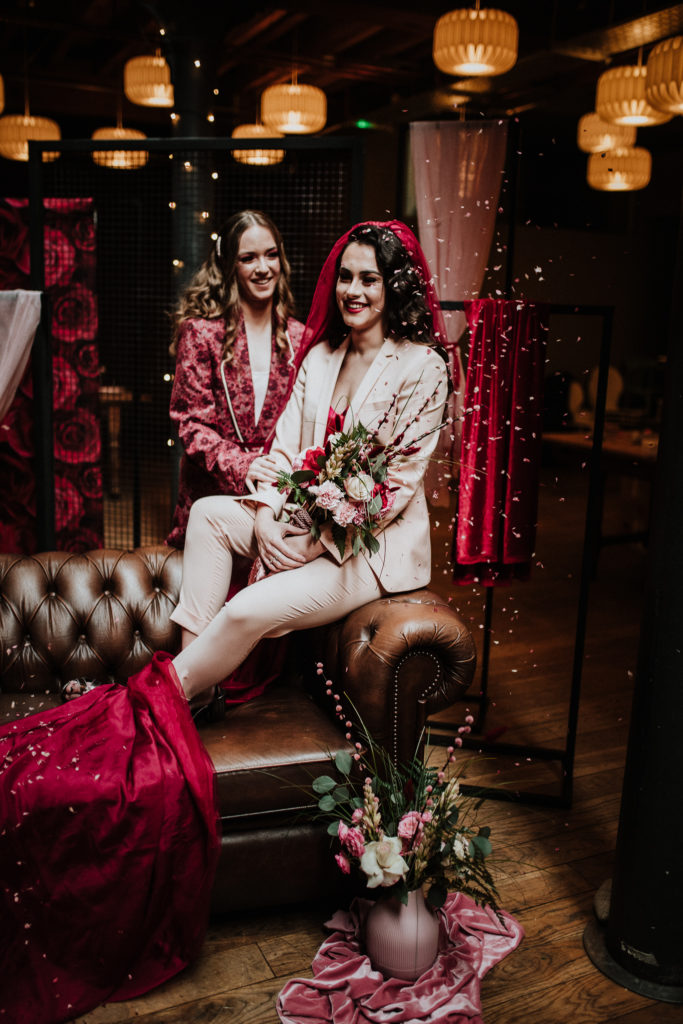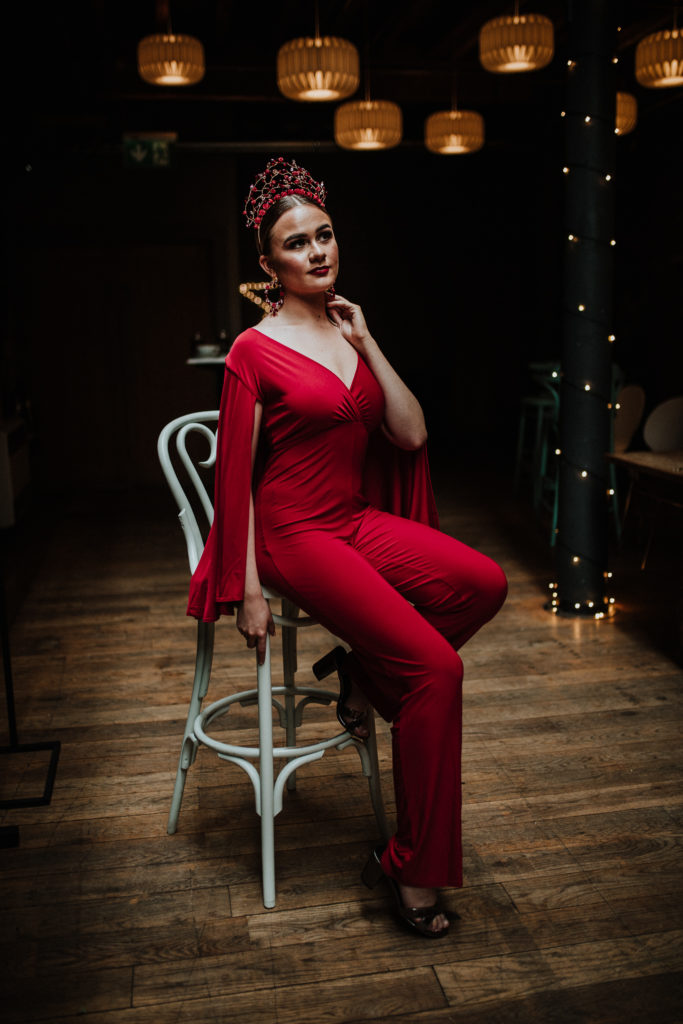 Photographer – Taylar Jayde Photography
Read The Full Blogpost Here – Bold Red And Pink Urban Wedding At The Intimate LEAF Manchester
Rustic Luxe
A relaxed vibe, simple rustic styling and an alternative burgundy red coloured wedding dress. Perfect if you're planning a smaller wedding as it has a one-tier, hand-painted wedding cake, intimate dining and some sustainable elements too! If you're looking for something a little more subtle than a bright, bold red, then this autumnal inspiration is for you!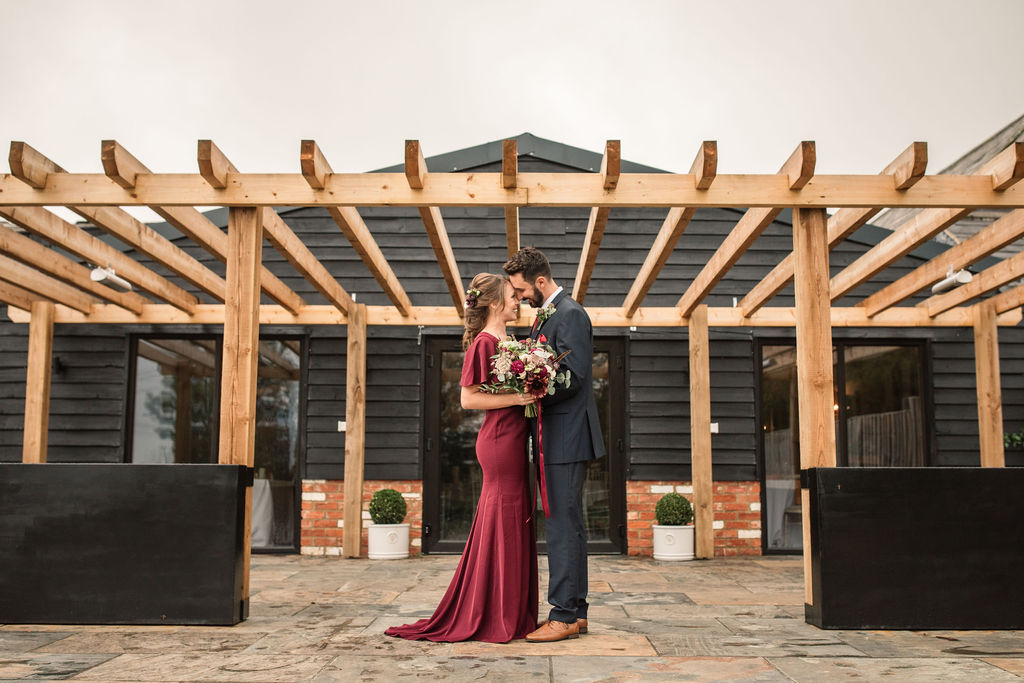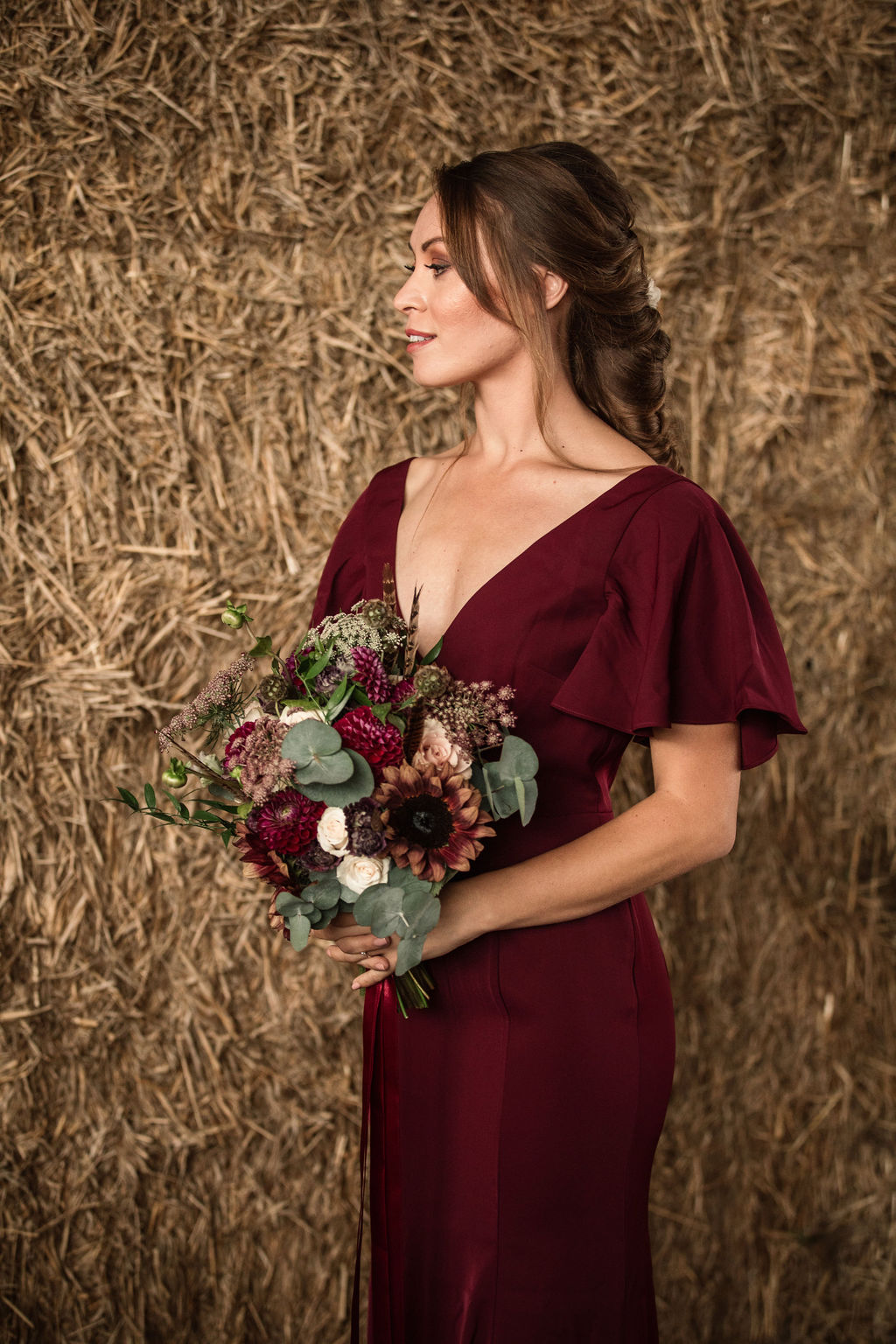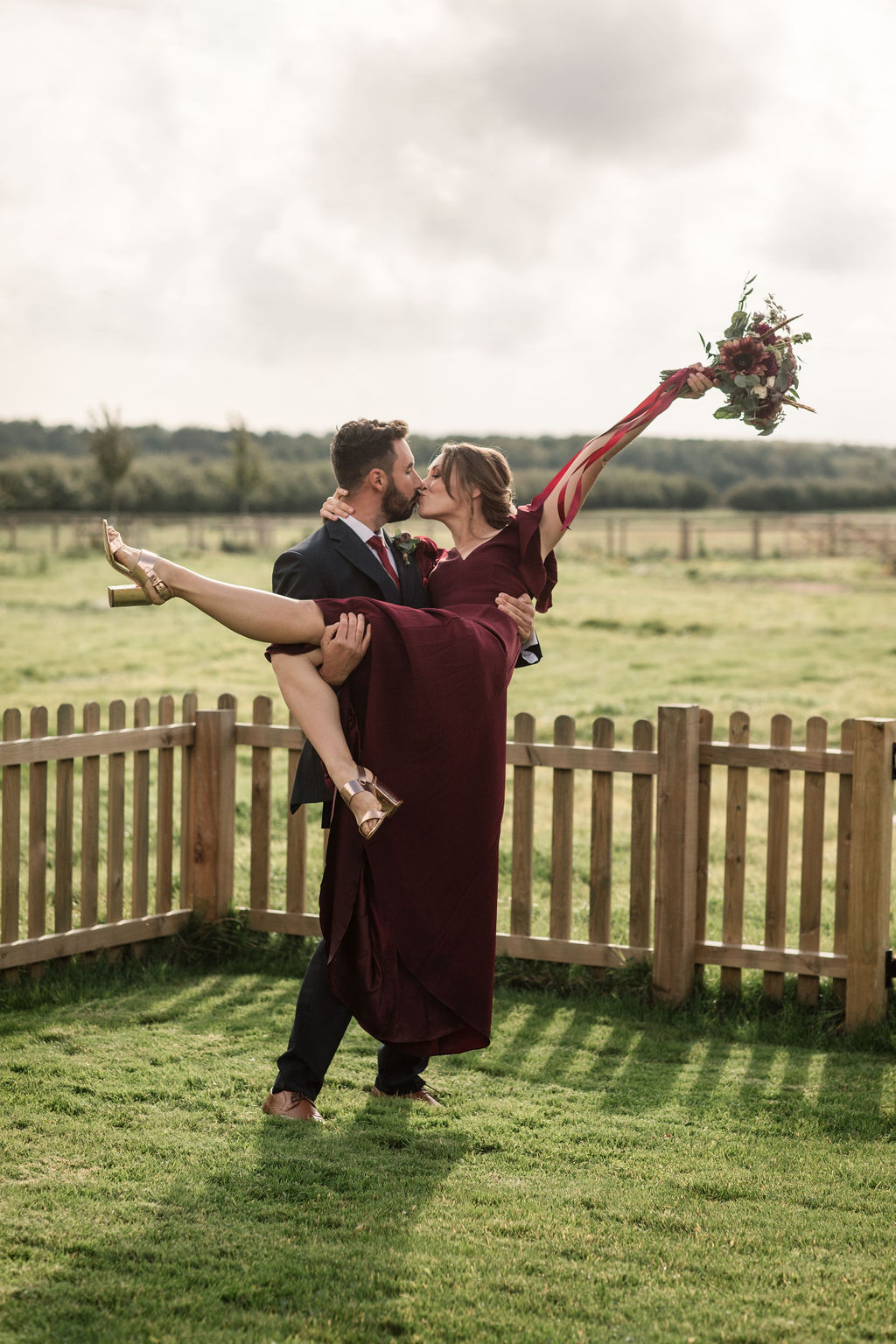 Photographer – Becky Harley Photography
Read The Full Blogpost Here – Rustic Autumnal Boho Wedding with Burgundy Red Wedding Dress at Bunkers Barn, Bedfordshire
Christmas Vows
Full of dreamy details this castle wedding has bold red styling, and a modern alternative dip dye wedding dress juxtaposed against the historical backdrop. It's grand, unapologetic and rich in drama, for the modern day bride who is looking for a super traditional venue, with an alternative bridal look.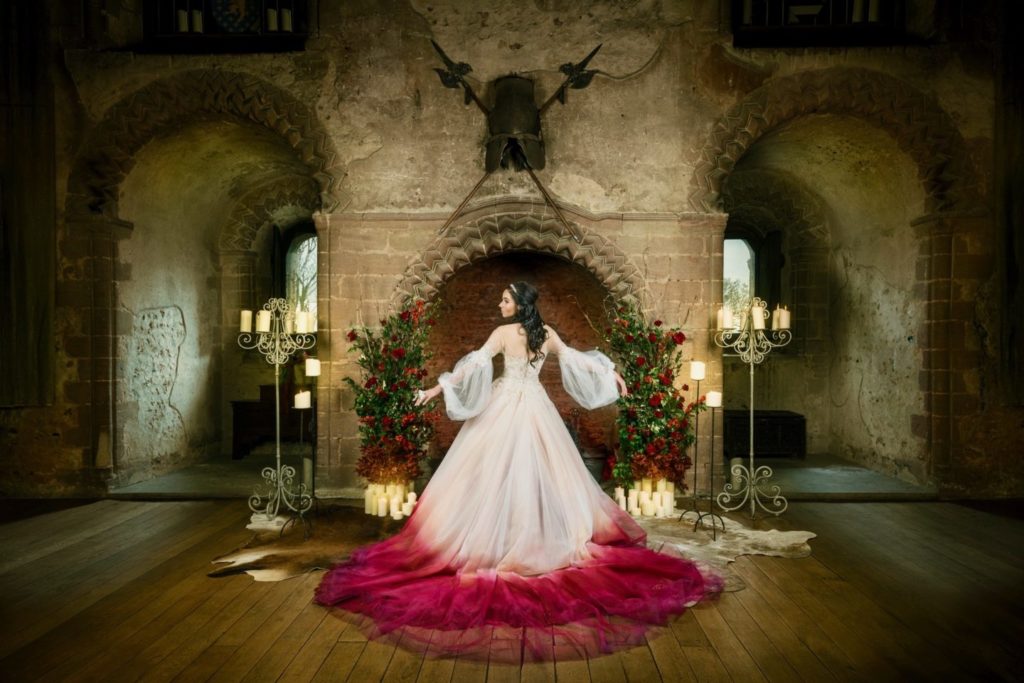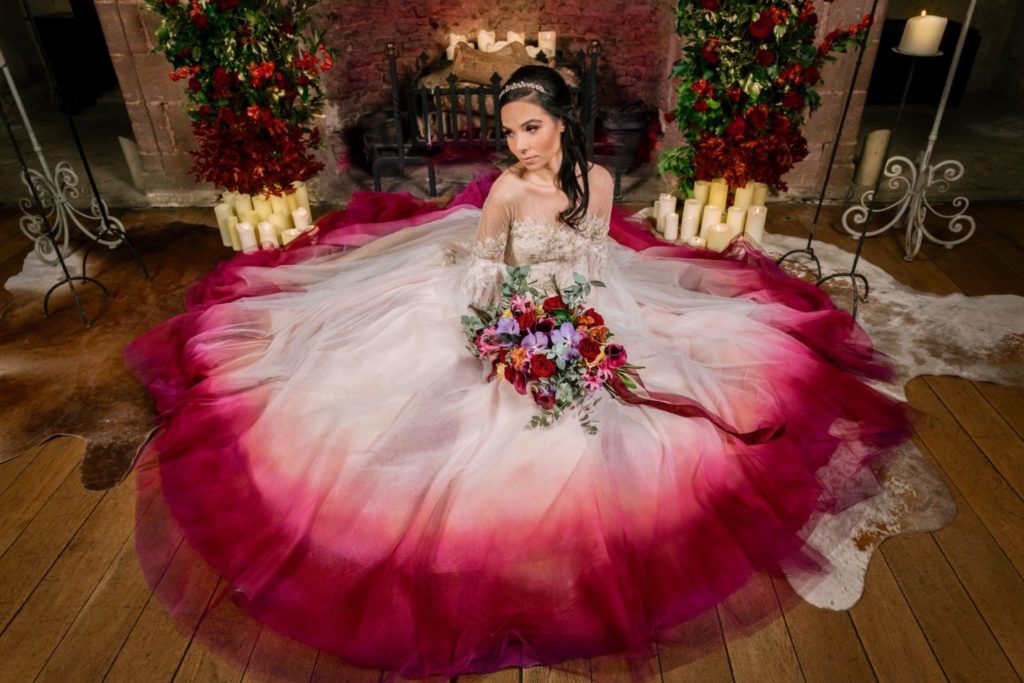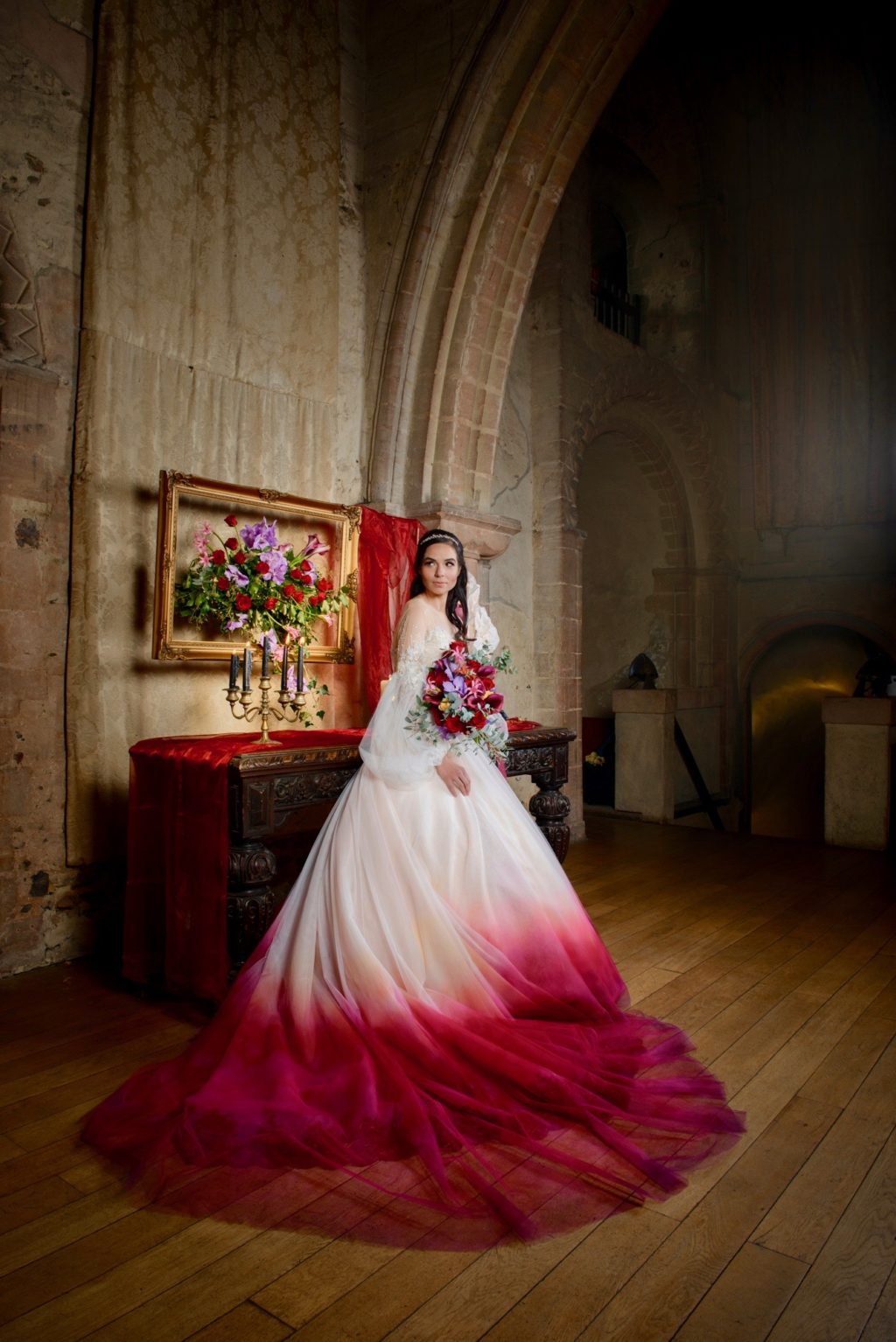 Photographer – Andrew Wilkinson Photography
Read The Full Blogpost Here – Medieval Christmas Wedding With Dip Dye Wedding Dress at Hedingham Castle, Essex
IF YOU LOVED THESE RED WEDDING DRESSES WHY NOT PIN THEM TO YOUR WEDDING PINTEREST BOARDS?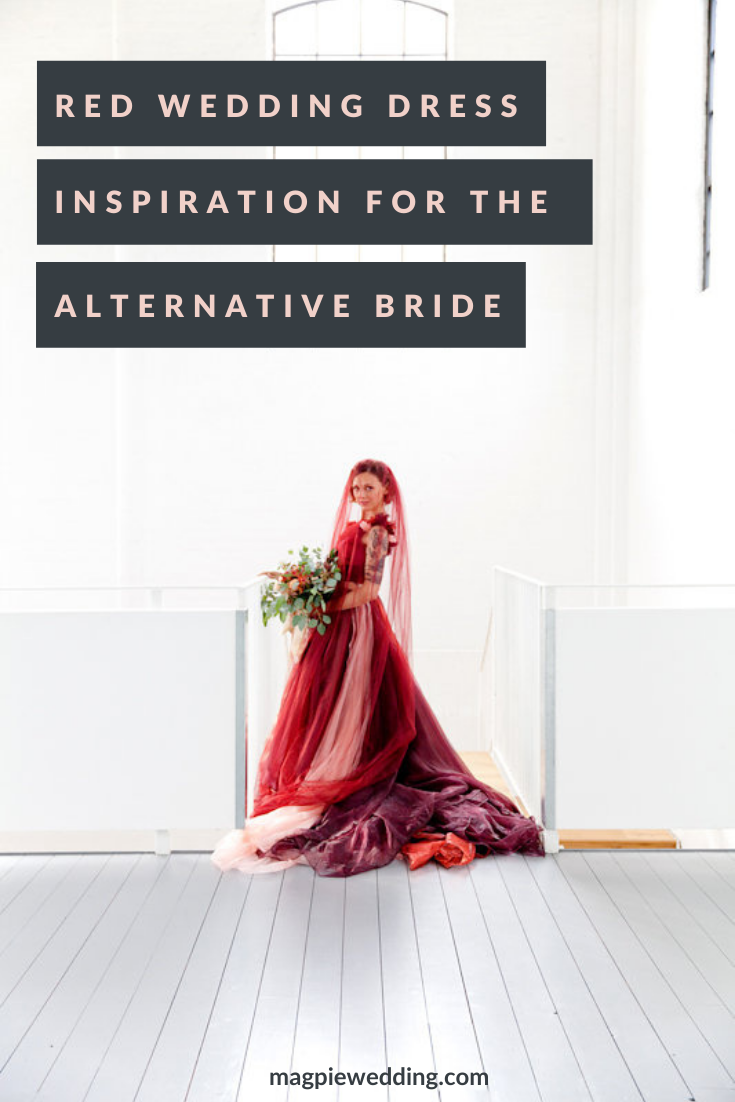 If you loved this red wedding dress inspiration you may also like;
Contemporary Luxe Wedding with Chic Wedding Dress At Sennowe Park, Norfolk
Grown Up Glam Frozen Winter Wedding Inspiration At Pelham House, East Sussex