Whether you're a bride who wants traditional or alternative the wedding industry is bursting with designers and suppliers that are pushing the boundaries and changing the way we shop and plan our own big day.
Embroidery and embellishments are a huge game changer when it comes to 'making' your dress, accessory or whole wedding day more you. Here we catch up with not one, but two wedding suppliers, that are pushing the boundaries of traditional bridal with their dresses and accessories. Jan Knibbs from Atelier 19 tells us all about her unique embroidery gowns and Ashley King from Adorn by Ashley shows us that today, veils are far from layers of traditional ivory tulle.
Atelier 19
Image: Daniel Moncouer
"I'm a bridal wear/accessories designer specialising in couture embroidery. I recently opened my atelier/showroom in Cheltenham "Atelier 19". My style is opulent with lots of embellishment but also a bit quirky/theatrical. I use mostly silk but also try to be as ethical as possible and upcycle vintage wedding dresses, lace and vintage jewellery if suitable for my label "something old…something new". Everything is made in house although I do also work with local seamstresses and pattern cutters."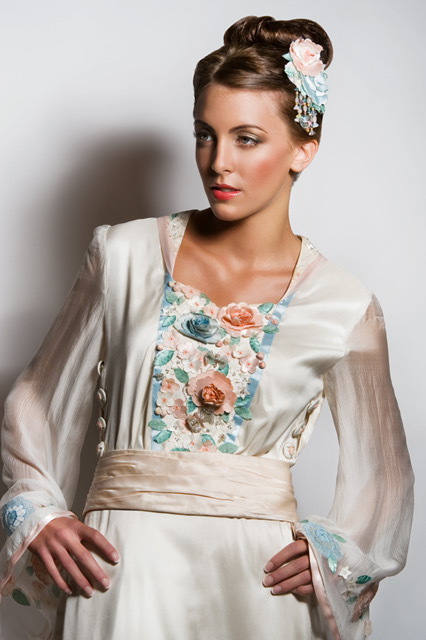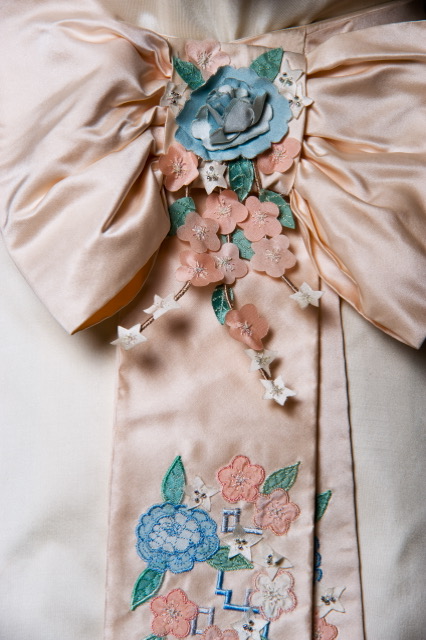 Images by Daniel Moncouer
"My main influences are nature and the changing seasons but I'm also inspired by other couture designers. My typical bride is someone who is also creative but has a fairly high budget although I also offer a service of embellishing/accessorising an existing dress (old or new) for those on a tighter budget. I try to be as ethical as possible in all aspects of my business."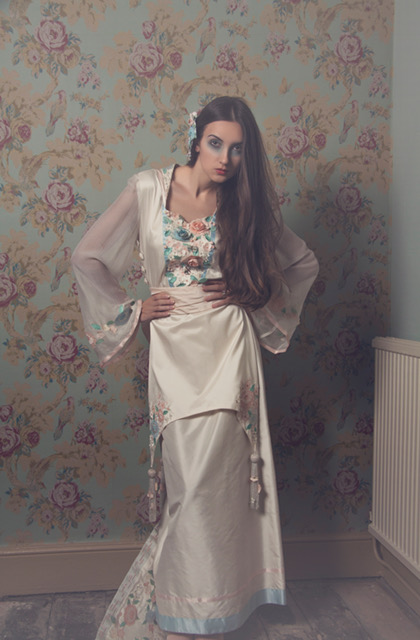 Image by Danniella Jaine
"I'm most proud of the awards I've won over the years:- the Embroidery category in the British Bridal Awards, coming 2nd twice in the international Hand and Lock Prize for Embroidery and the Swarovski Prize. I'm not over keen on Wedding Fairs as the type of bride that's looking for what we do doesn't necessarily attend them. I do lots of social media and get involved in lots of creative photo shoots to submit for publication."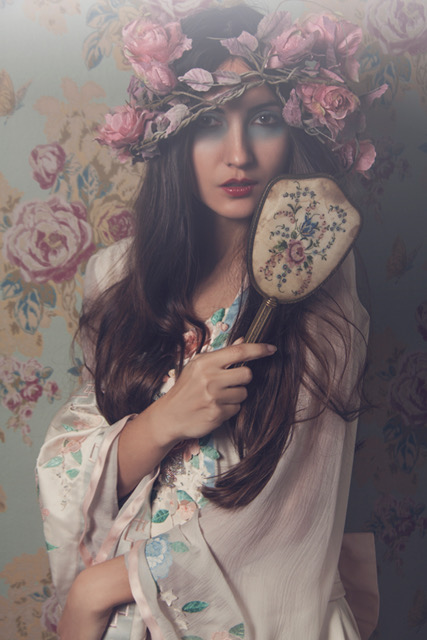 Image by Danniella Jaine
"I also have a new designer renting space at Atelier 19 who used to have her own shop in Barcelona and has a similar aesthetic to me so looking forward to lots of collaborations."
Adorn by Ashley
"I started Adorn by Ashley in 2017 when I couldn't find my perfect wedding dress for my big day later in that year at Walcott Hall. Having studied and graduated from Birmingham City University with a degree specialising in Embroidery I decided to create my own perfect design. I was always admiring and surrounding myself with images of beautifully embellished dresses and as much as I would have loved one, I didn't love the hefty price tag. I decided to take matters into my own hands and opted on a simple dress that I adorned with a 3m flowing cape embellished in bright orange petals, golden trailing flowers and hundreds of brightly coloured Swarovski crystals. It was the remarks and admiration I received on my wedding day about the cape that made me think this is what I was meant to do!"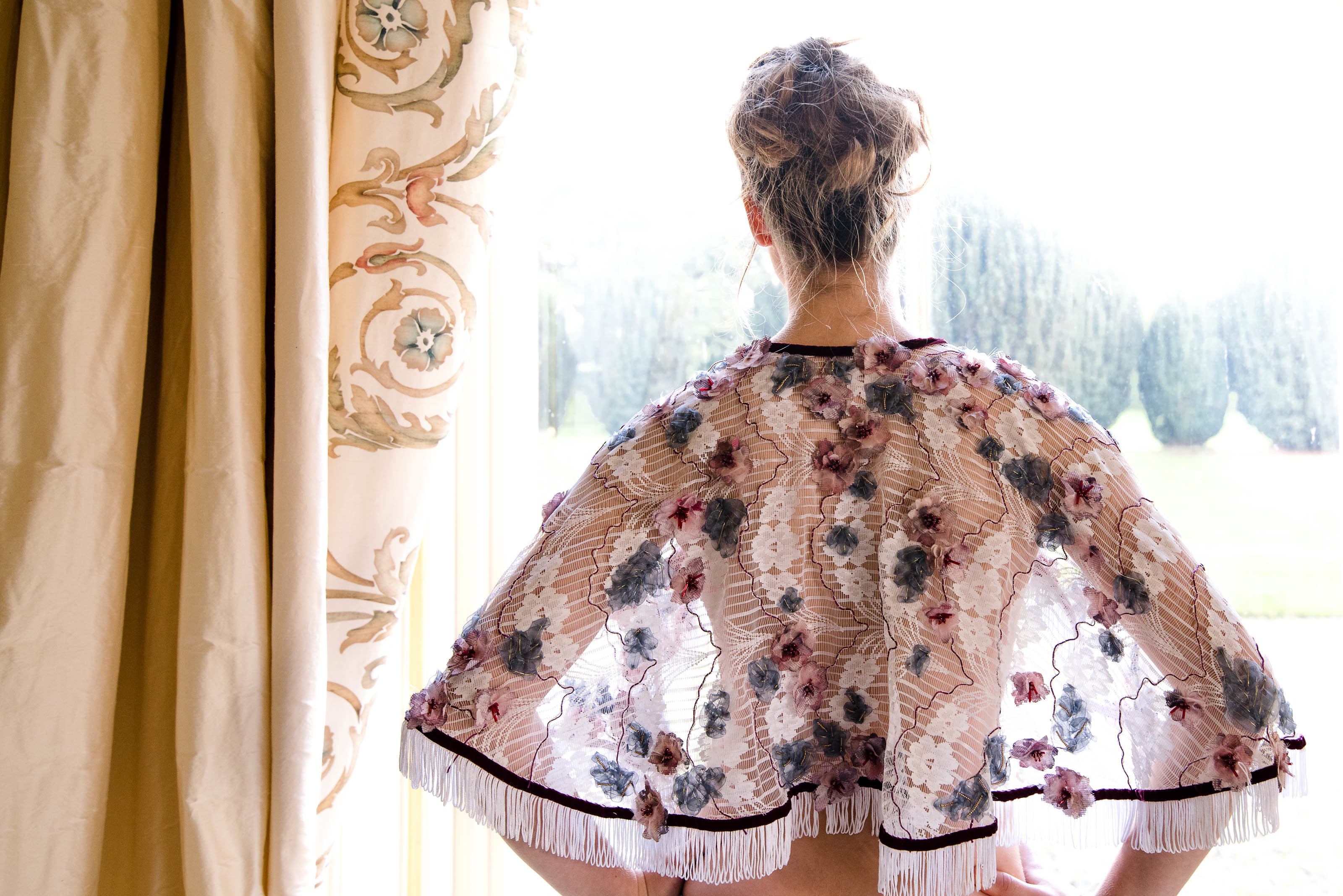 Image by: Martine Julia
"It was at this point I decided every bride should have the chance to feel like this and Adorn by Ashley was created, offering every bride a truly unique service full of colourful, sparkly and flowing admiration that just isn't available off the shelf. Consequently, I now work from my Shropshire studio with brides all over the world from the UK to Canada!"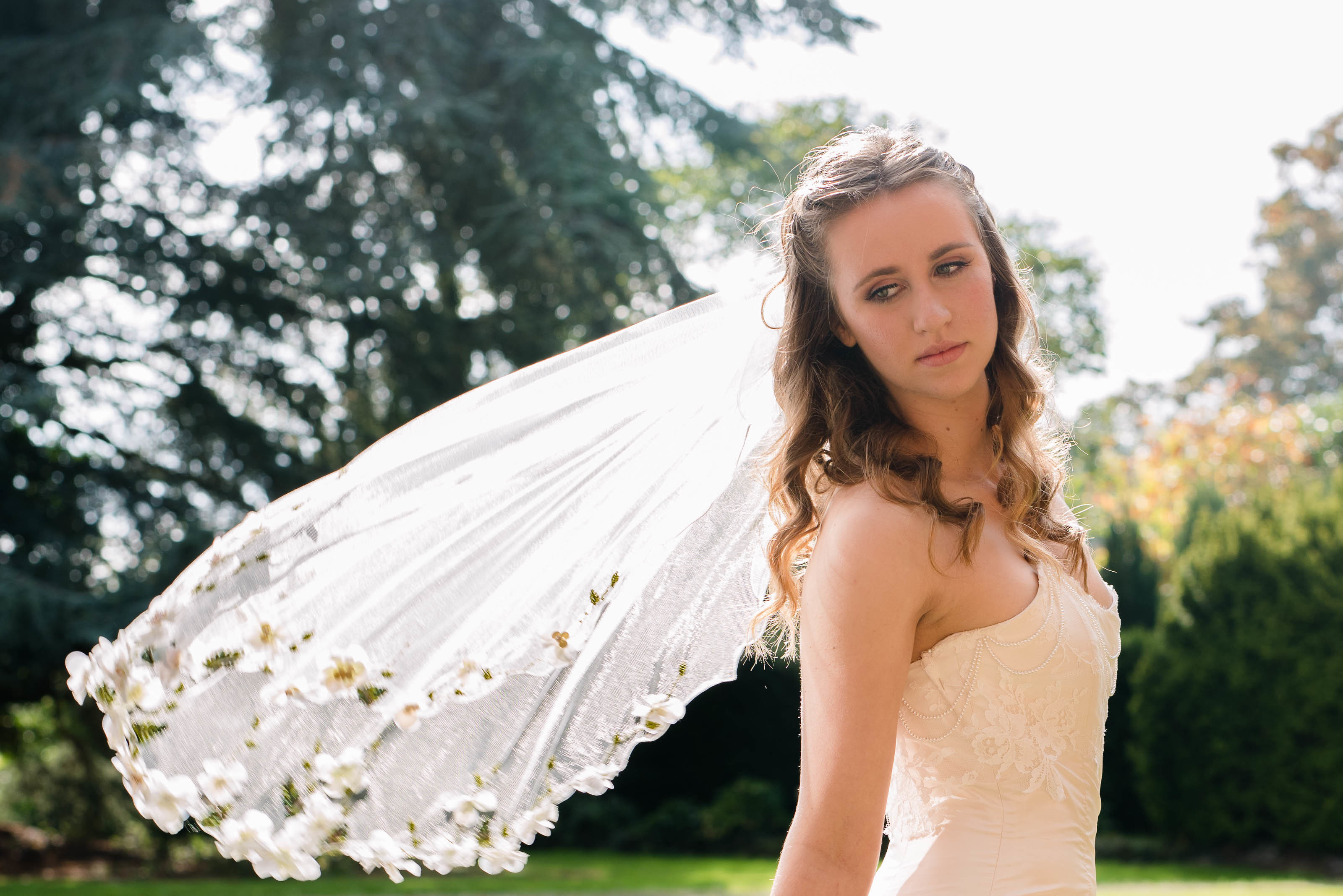 Image by: Martine Julia
"Every bride dreams of being completely unique and each has their own individual style and taste. My biggest accomplishments are when I have been able to tailor something so special using unique materials ranging from Swarovski crystals, family pearls, handmade petals and dried flowers to name just a few."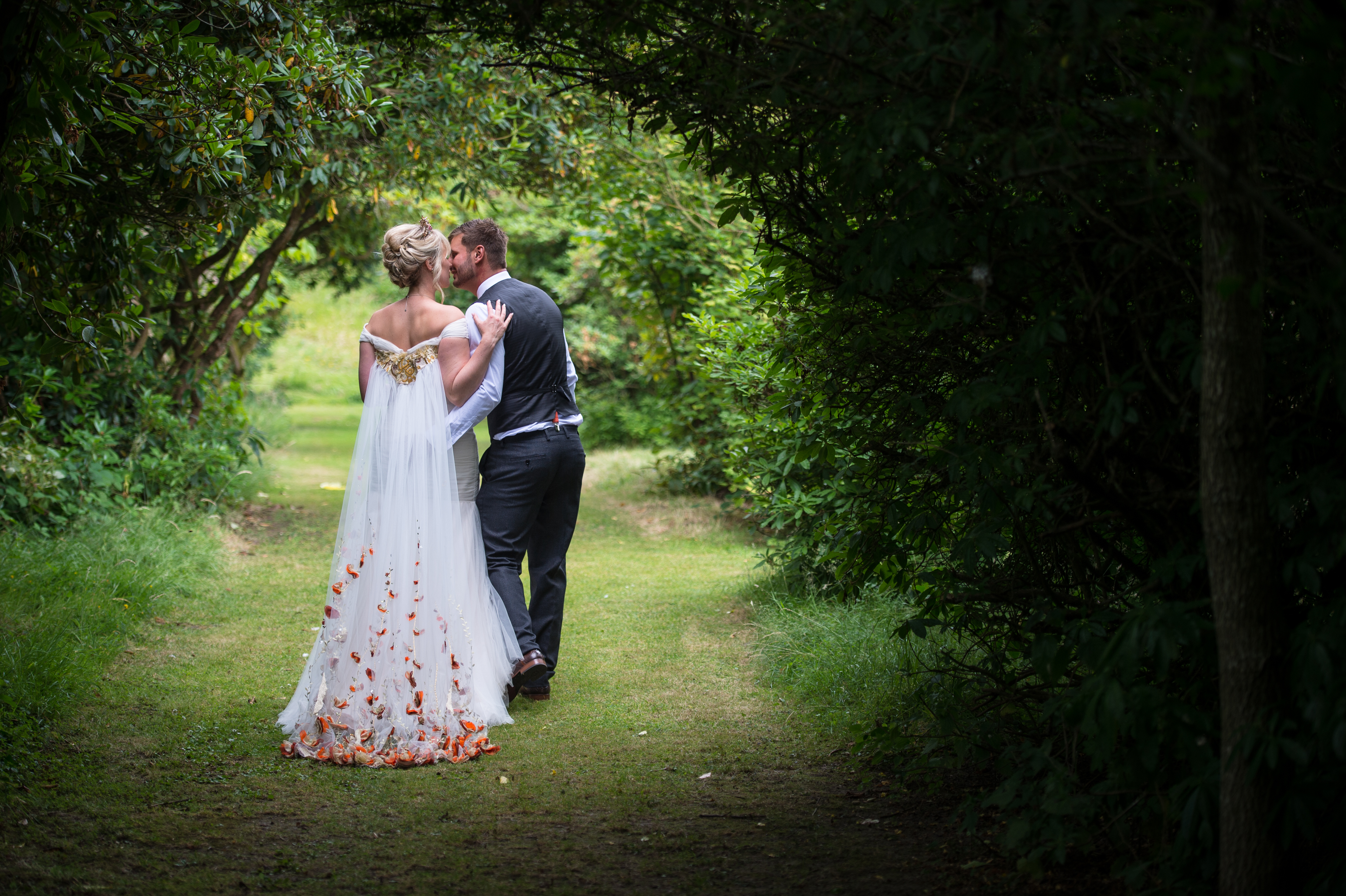 Image by: Dave Wallis Photography
"For those brides who have been gifted with a beautiful family veil or accessories that they want to incorporate a more modern or individual twist too then Adorn by Ashley can do just that using anything from hundreds of ivory and crystal 3D embellished flowers to trails of individual glass beads and with a price tag for all purse strings ranging from £150 to £1000.
My brides really are the main inspiration to my designs, getting to speak to them whether face to face at a wedding fayre, or on numerous skype calls in the studio is essential to making sure they have their dream designs. Getting a real feel for their individual personality and flair really does go a long way to creating the perfect adornment and helping to make their wedding completely personal to them."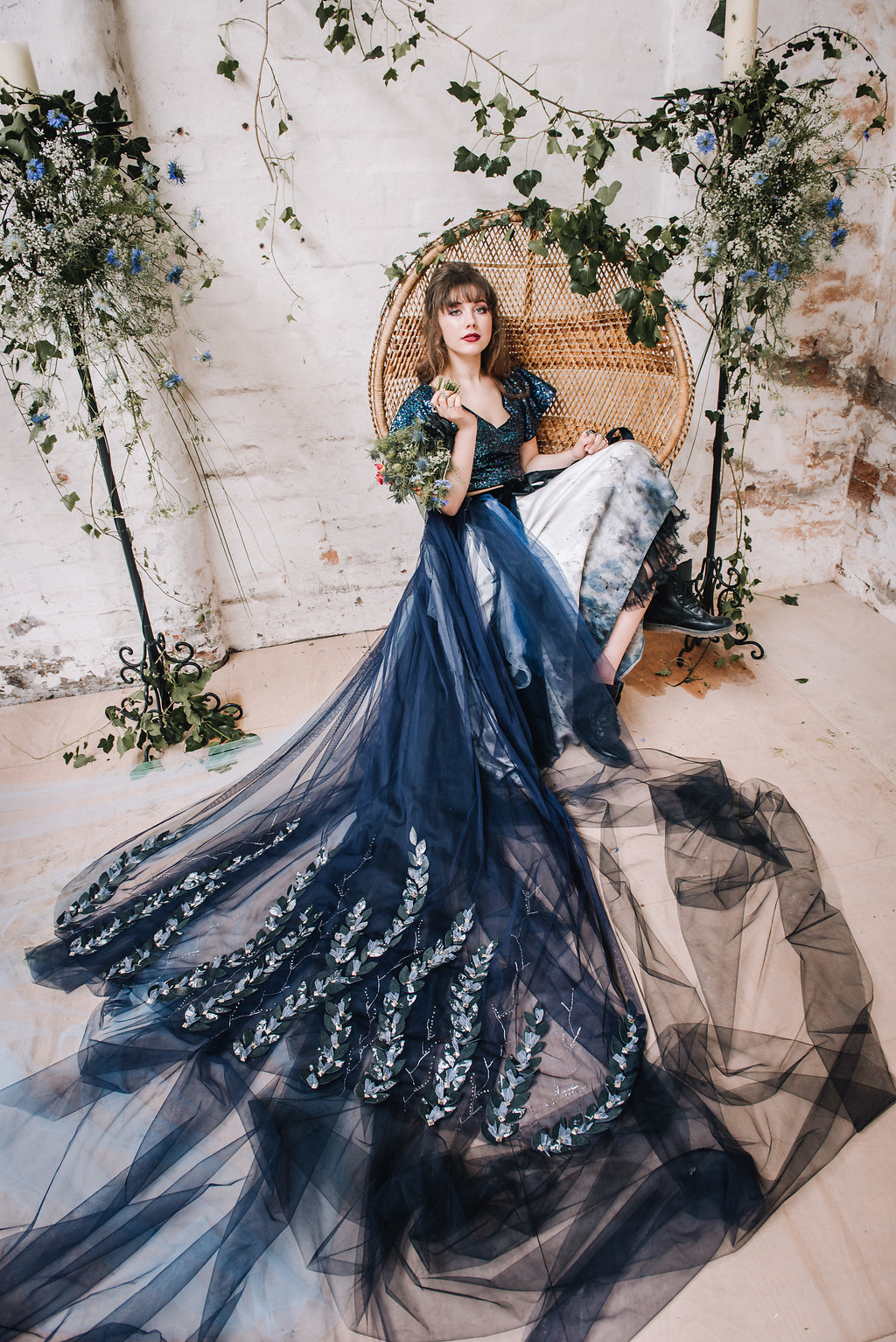 Image by: Birgitta Zoutman Photography
"I have been overwhelmed by the response from brides and their families, even people who have already had their big day tell me they would love to do it again wearing one of my designs!"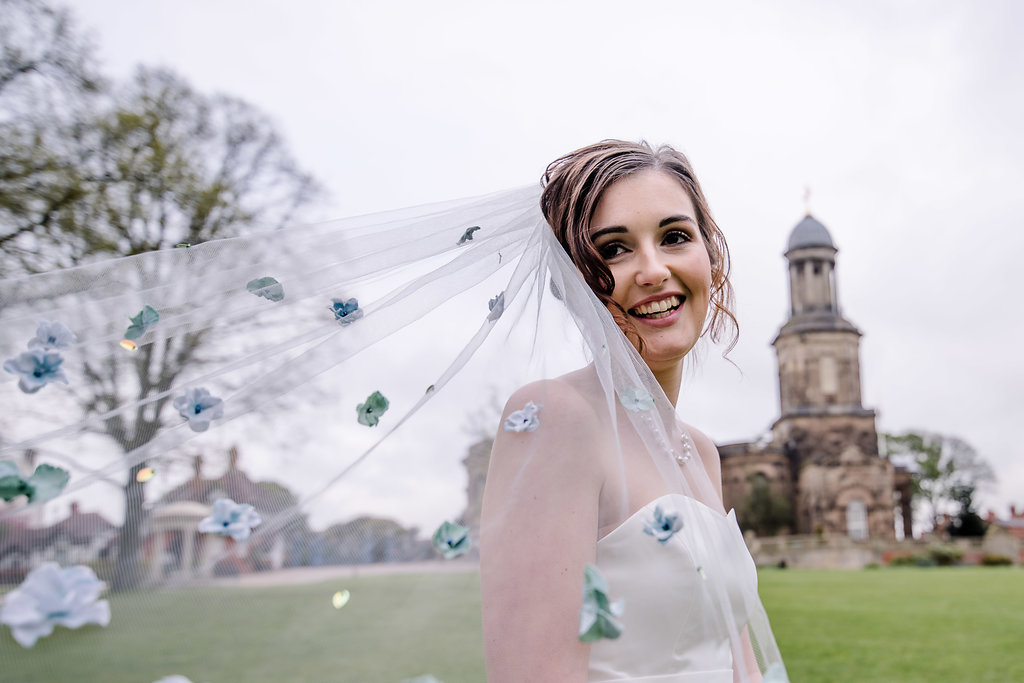 Image by: Martine Julia
"Not all my designs take as long as you might think and I'm currently designing a collection of ready to wear capes and veils in a range of designs, colours and fabrics which offer a unique alternative to other off the shelf designs whilst still being completely original. No two designs are the same making sure that all Adorn by Ashley brides are truly unique on their special day. I will be launching this range at the Shrewsbury flower show in August this year."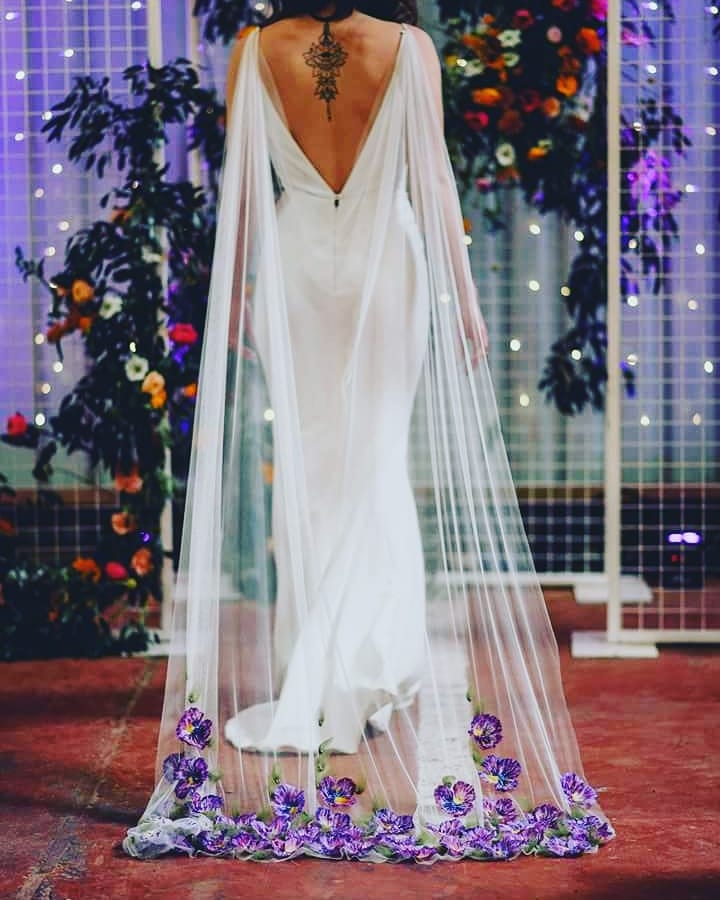 Image by: Georgia Rachael
I am sure you will agree all these are truly stunning. Do drop by their websites and if you are Manchester based, come and meet Ashley at our Manchester show on October 28th.
Looking for more alternative Bridal styling ideas? Check out our alternative bridal style blogpost – A Rustic Woodland Wedding Wonderland