Christmas weddings are full of romance and sparkle, and if you've attended one you'll know exactly what we mean! Finding a wedding gift is easy (ish) but if you want to go that one step further and keep with the theme of the special couple's day then we have the perfect Christmas wedding gift ideas! We've put together some of our Christmas related gifts and done the hard work for you! Come and check them out…
(This post contains affiliate links)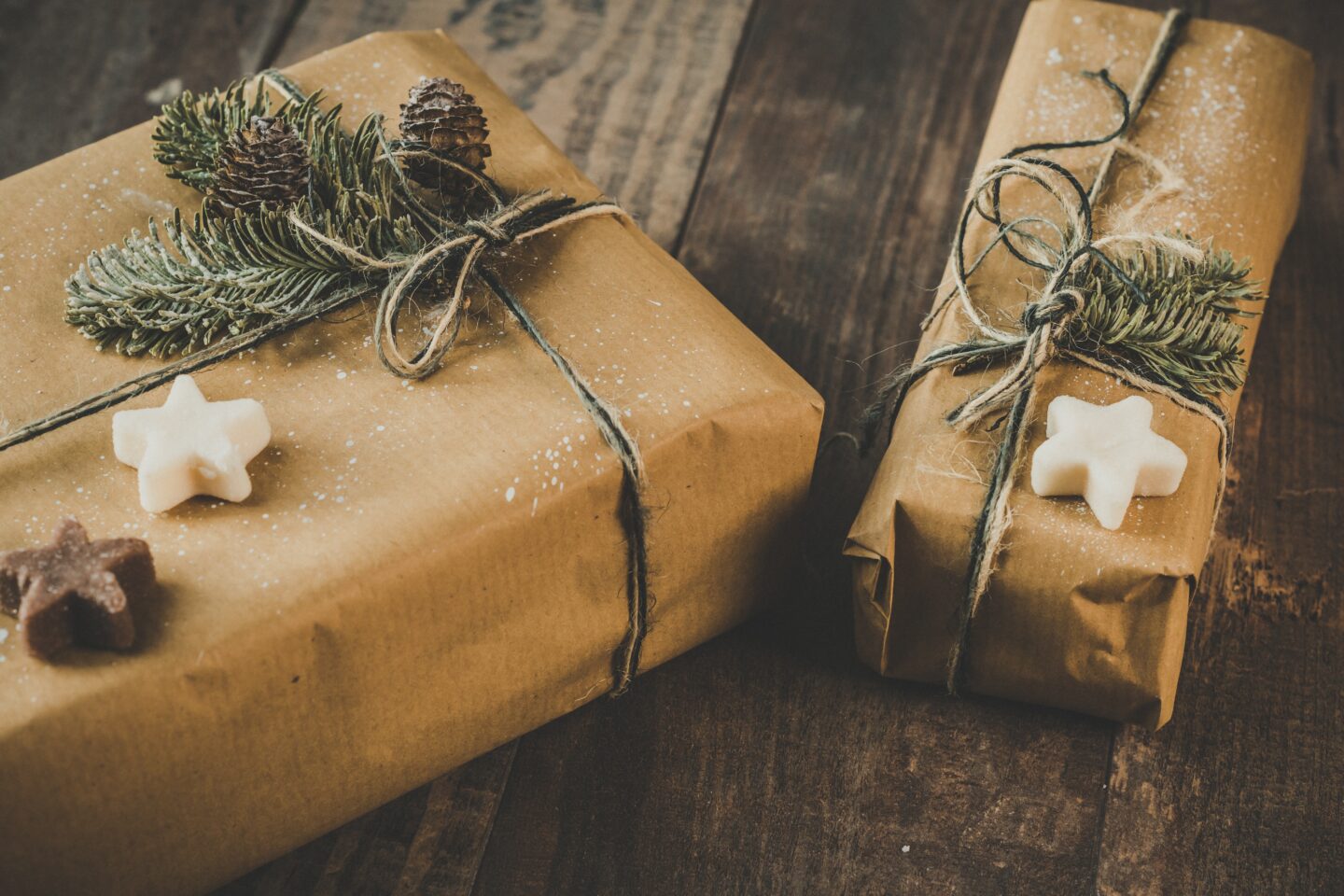 Personalised First Christmas Bauble
This simple but classy personalised bauble by Dotty Dora Design is a stunning traditional first Christmas bauble for a newly married couple. It can be personalised with their titles and married name and you can pick your ribbon colour too with black, moss, red or blonde options.
Mulled Wine Making Kit
Nothing says Christmas more than mulled wine! Naturacentric has created this festive mulled spice kit that gives the newlyweds everything they need to create their own mulled drinks and tipples. It can be added to wine or cider and contains classic mulled spices and the extra addition of elderberries and hawthorn berries. They can use it to mull red wine or spice their apple cider too!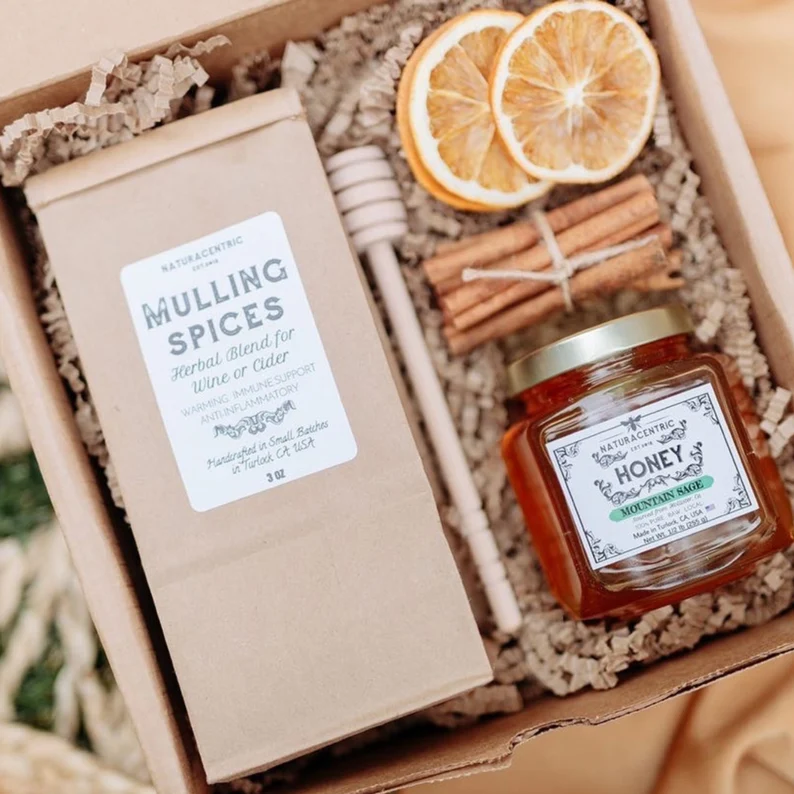 Festive Prints
This cute festive print by Blackberry and Fern is the perfect Christmas wedding gift. This one is printable so grab a frame and you have a festive gift for the happy couple that they can hang in their home as a reminder of their wedding day.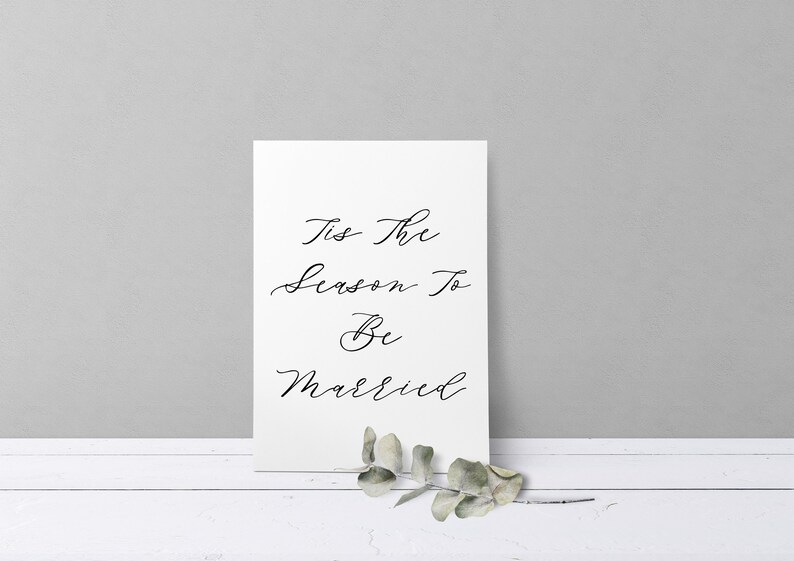 Personalised Christmas Candle
This minimalist personalised candle by Secret Creation is perfect for a date night in. Each candle is hand-poured in the UK and handprinted and designed too. All their candles are vegan, cruelty-free and petroleum-free and can be personalised to the newlyweds. Add their titles and first names onto this luxurious and elegantly designed candle that they can save as a keepsake long after the burn time!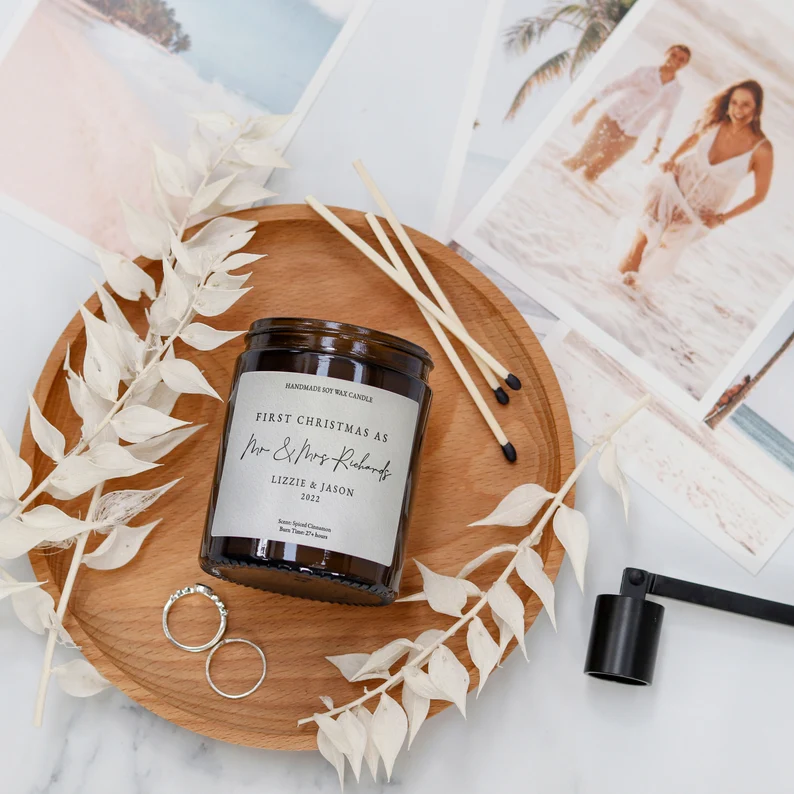 A Year of Dates
So not technically Christmas-related gifts but we figured if the happy couple are getting married at Christmas this present is perfect for the new year ahead! These great cards by A Year of Dates contain 51 date night ideas to help inspire a different date each week so your gift lasts all year; one card is left blank to allow you a week off too… just one though! It also includes 5 blank cards so they can add in dates that are unique to them!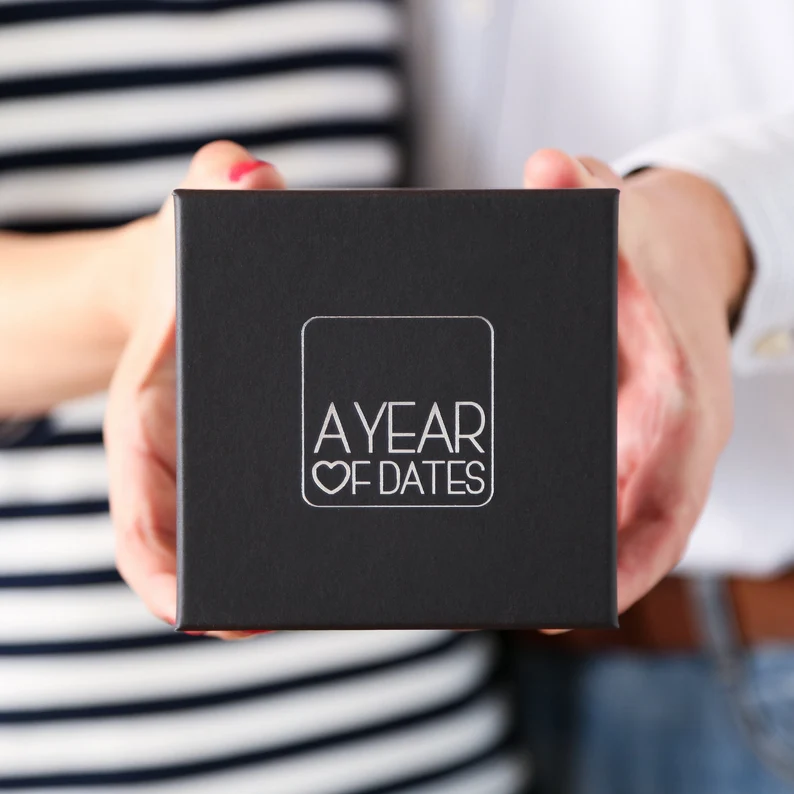 Personalised Decorations
Cute, rustic and very festive! This adorable pair of mittens by Pretty Peg Lane is perfect for the newlyweds to hang on their tree for their first year married. They are finished with a jute string bow attached to the hanging loop. They're attached together too so you can't lose them and they will hang perfectly as one!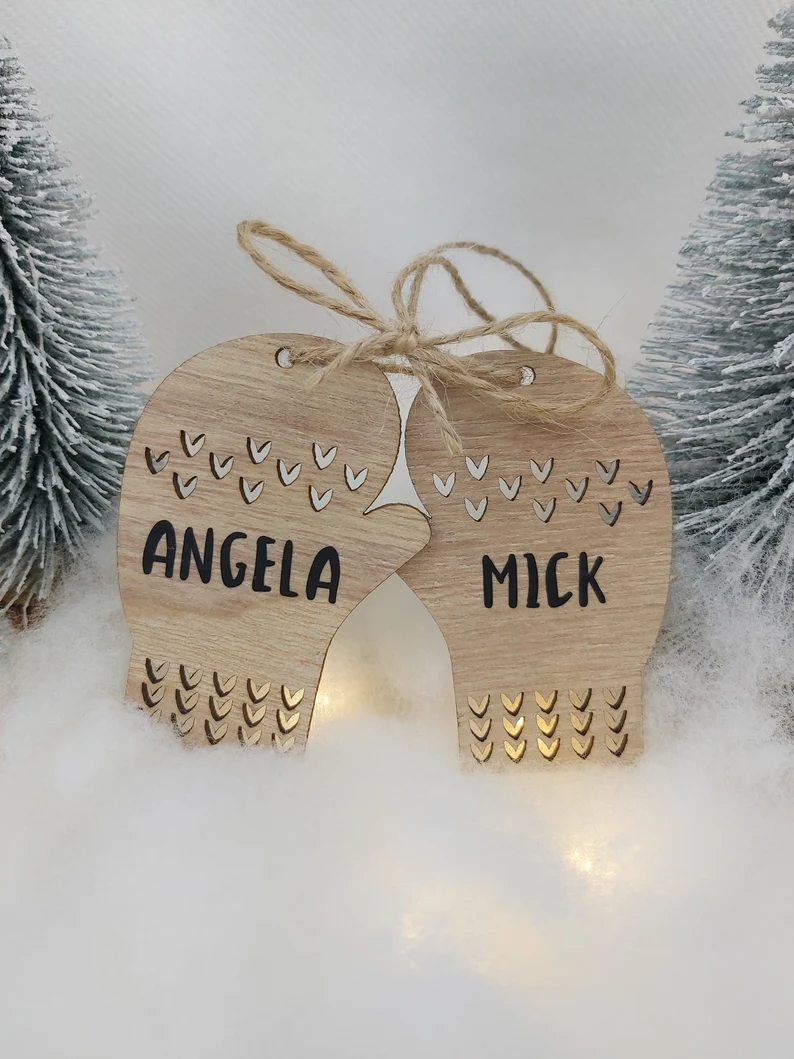 Luxury Eco Crackers
Now we're always a big fan of anything eco and these Eco Christmas Crackers by Extra Special Touch are on our wishlist every year! They are full-size cotton napkins embroidered with a festive personalized monogram and tied with gorgeous pre-tied velvet ribbons. Inside there is a special cardboard barrel, which you can fill with your own small gift or chocolate, so you could add some extras in too.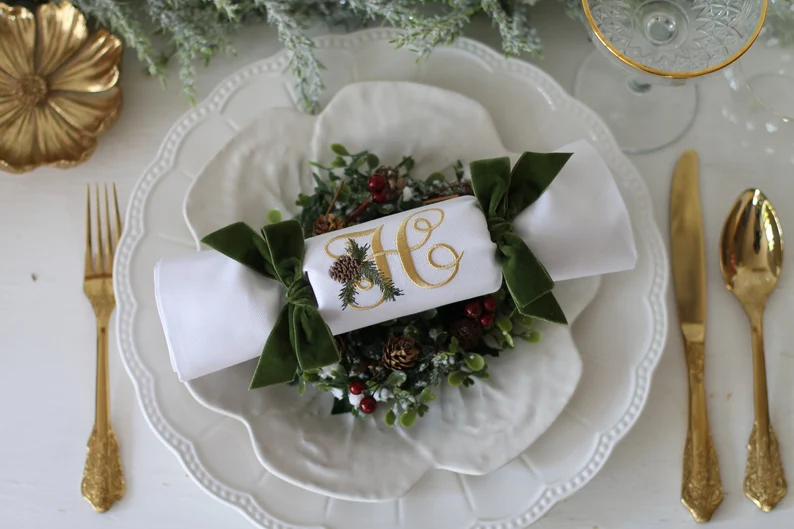 Personalised Cheeseboard
What Christmas party doesn't have a cheeseboard? Artsy Framing and Gifts have created this very clever song lyrics cheeseboard and we love it! The 'Sweet Dreams Are Made of Cheese' is the perfect gift for cheese lovers and it's a little bit of a cheesy gift for the newlyweds! Don't like these lyrics? This company will personalise for you too!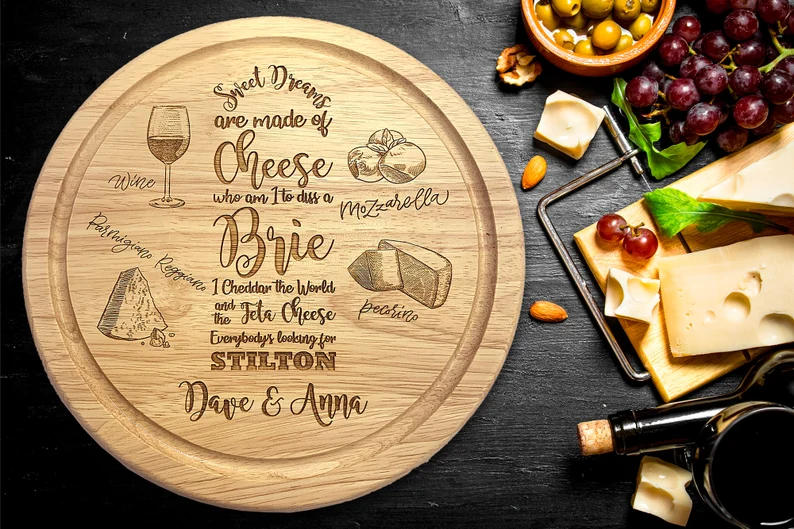 IF YOU LOVED THESE CHRISTMAS WEDDING GIFT IDEAS PIN THEM!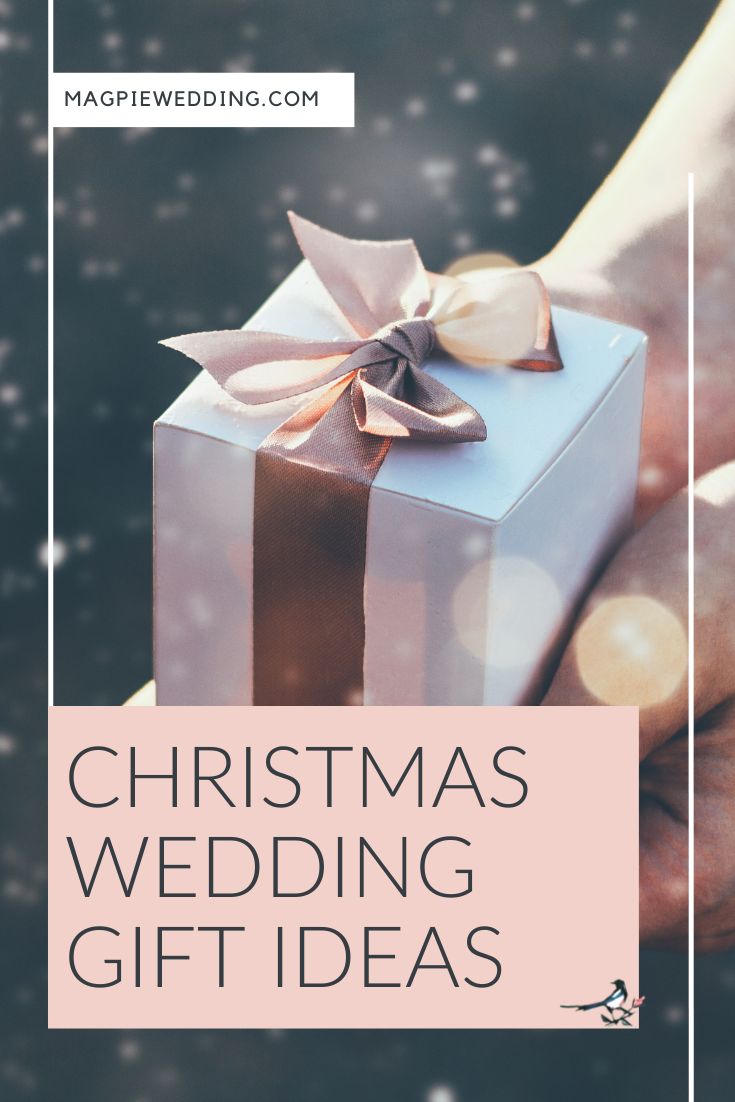 If you loved these Christmas wedding gift ideas you may also like;
4 Unconventional But Thoughtful Personalised Wedding Gifts
7 Wedding Day Gift Ideas For Your Best Friend
The Best Wedding Gift Ideas for Your Spouse
(This post contains affiliate links)