To some couples, the idea of a surprise honeymoon can seem unbearable. After all, as vacations go, this is a pretty major one. Why would you risk that on the element of surprise? But it seems that, for younger couples especially, there's just something alluring about a honeymoon shrouded in mystery. And, a surprise honeymoon can certainly keep that wedding excitement alive when you get to the airport with no clue where you're going.
There are now all manner of ways to get stuck into this fun tradition compared to the past where one person may have taken the lead. We'll be discussing those here, as well as considering how you can ensure that this mammoth surprise goes off without a hitch.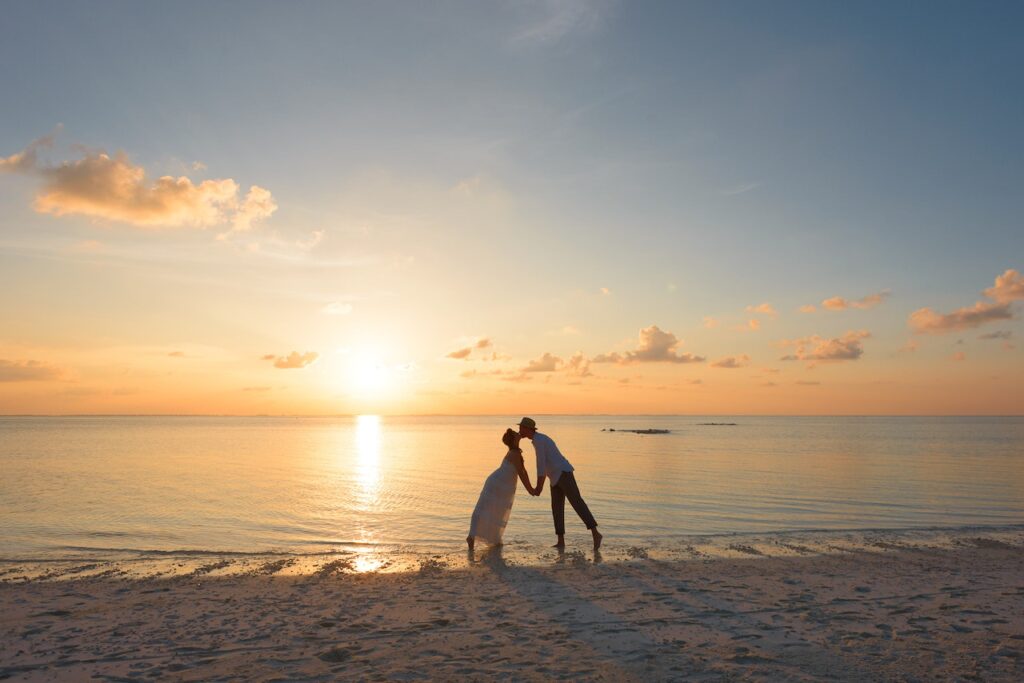 What is a surprise honeymoon?
As the name suggests, a surprise honeymoon is simply a honeymoon with the added element of surprise for either one or both partners. In some ways, this is no different to a traditional honeymoon that's been solely arranged by one person, but millennial couples are bringing a modern take to proceedings which, if anything, puts more autonomy on a couple rather than less.
What are your options?
The real power of a modern surprise honeymoon is all about taking pressure off the primary wedding organiser of a couple, or even both partners as desired.
The most common options for implementing a successful surprise honeymoon right now include –
One partner (often the one who did less during wedding planning) takes complete charge of honeymoon planning, and gives their partner limited information about everything from location to dates, depending on how mysterious they want to be.

Many travel agents offer

surprise honeymoon packages

that keep both partners in the dark about their destinations. Couples will typically be required to give details about their past travel experience, interests, and so on in advance.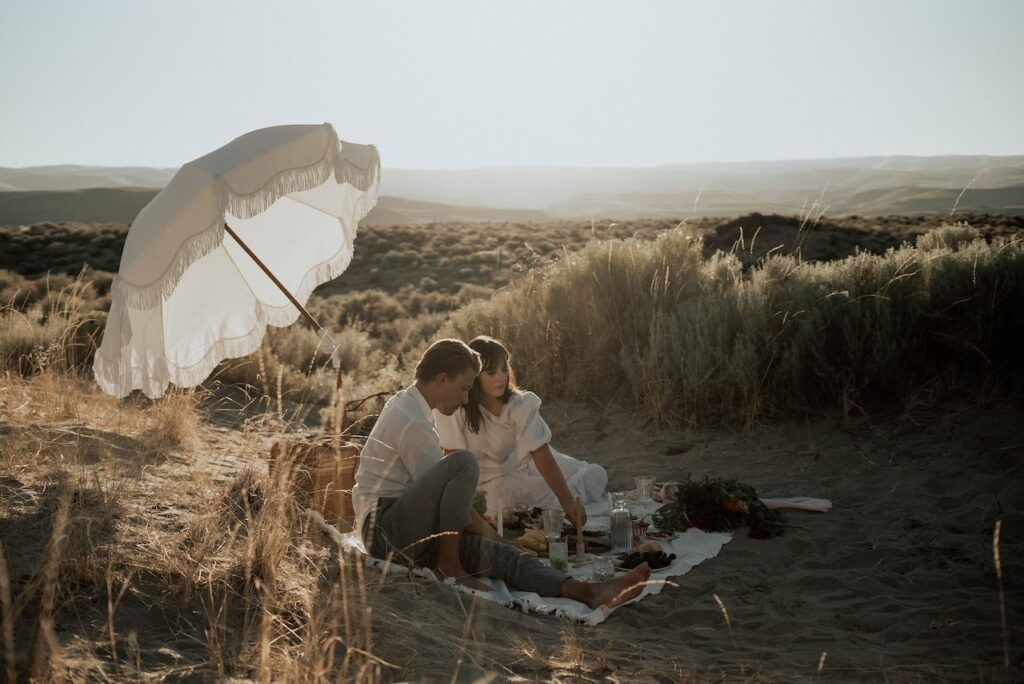 Why does it work?
The increasing popularity of surprise honeymoons suggests that they work pretty well, but with this being so much a step away from the 'norm', many newlyweds wish to know more before they make the leap.
In reality, though, while it seems like a step away from tradition, it's easy to see why surprise honeymoons go down well once you start looking into things. So, instead of sweating over honeymoon plans when you've barely recovered from wedding table settings, we've put together just a few of the benefits you can enjoy via these honeymoons with a difference.
# 1 – Less stress
If you're anything like most couples, the planning process for your wedding alone took as long as 6-12 months, or perhaps even a few years if you had a big event or a particular venue in mind. That's a significant amount of time, most of which was likely filled with stresses that were always on your mind, like who could sit where, the timings for the day, and even who to put on the guest list. It's a lot, and the chances are that come your wedding itself, you were barely sleeping from the balls you had to juggle.
The last thing you need after all of that is the additional stress of booking flights, finding hotels, and more generally deciding on the most romantic destinations. Enter a surprise honeymoon that takes all this additional stress off your shoulders. Whether the partner who took a backseat for the wedding takes care of things, or you trust a travel agent to do all of this for you, you'll be able to breathe a big sigh of relief as you tick this additional task off your to-do list. Plus, with a ready-made honeymoon on hand after what was likely the best, but also most high-stress day of your life so far, you can get right into honeymoon mode when things are over, and be whisked off to relaxation-central.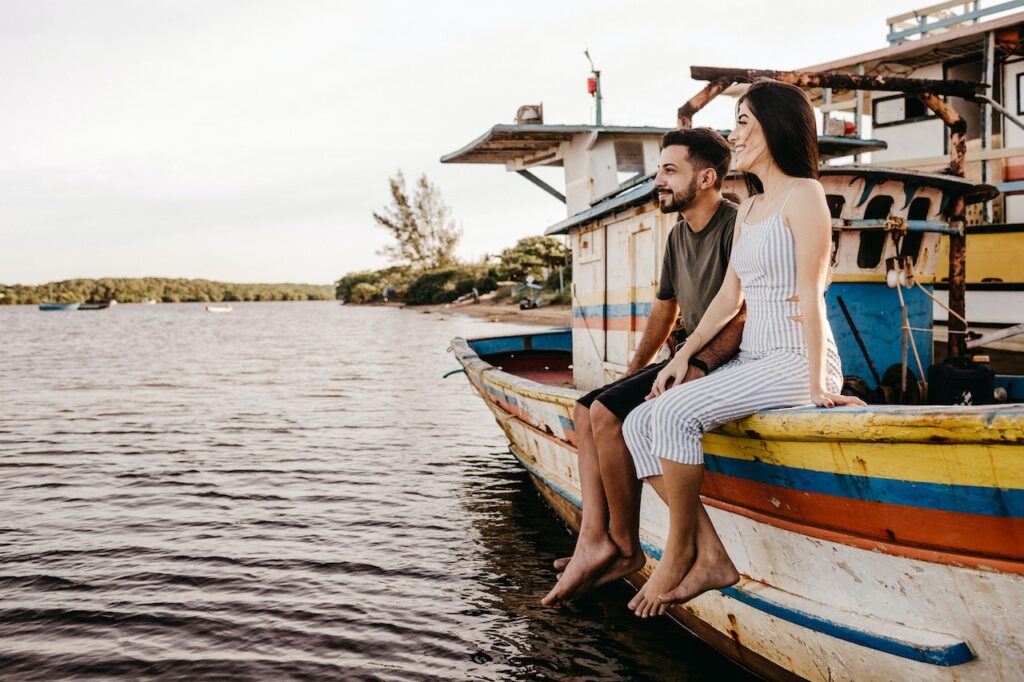 # 2 – A chance to try something new
When you plan a honeymoon as a couple, it's all too easy to slip into your typical vacation go-tos. There's nothing inherently wrong with that but, considering that you're walking into marriage together, it's surprising how stale a go-to honeymoon of this nature can feel.
A surprise honeymoon eliminates a lot of that risk. And this is true whatever surprise route you choose to go down. For instance, if one partner is prepping a surprise for the other, they'll pull out all the stops to make it special. This might mean booking the out-of-reach destination you've never been able to afford or filling those honeymoon days with fun activities that tap into your partner's interest, be that fishing charters, snorkelling expeditions, or just a good old day at the spa. All of these are things that you might even think of if you were to slip straight into typical 'vacation planning mode' together. If you really want to try something new, though, there are few better ways to do it than with a surprise honeymoon package that throws up totally new-to-you destinations and activity packs.
# 3 – A great way to battle post-wedding blues
As touched on above, post-wedding blues can feel inevitable after the years that you've put into your wedding planning. Suddenly, you won't have anything to think about other than your honeymoon, which puts a whole lot of pressure on this to be a great time. Unfortunately, if you know exactly what to expect from your trip, it can only worsen that sinking feeling of leaving all the excitement behind you. Unless, of course, you embark on a fully immersive surprise honeymoon that keeps the excitement rolling for a little longer.
From total surprises to a one-partner planning committee, the new experiences, sights, and sounds of a surprise honeymoon ensure that you're so distracted, you barely even notice the wedding headspace passing you by. Then, relaxed, refreshed, and filled with new adventures, you can ease back into your everyday life with way less of a bump than you would've experienced otherwise.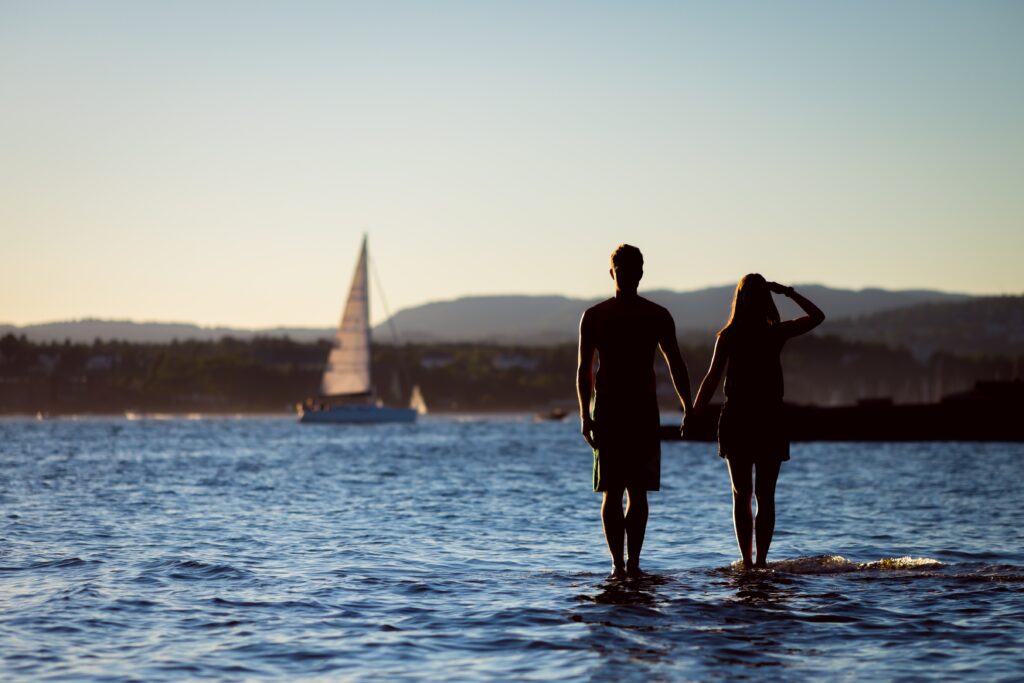 How to keep the sting out of a surprise honeymoon
Any surprise can go wrong, and that's the last thing you want from your honeymoon. As such, with the above benefits in mind, your chances at a successful surprise honeymoon also rest on taking steps to keep any sting out of proceedings, including –
# 1 – Specify your dates
While a whisk-you-away total surprise honeymoon can be great for some couples, it doesn't work for everyone. To ensure that you both have time to pack, mentally prepare, and take care of boring admin such as any time off, it's therefore worth specifying dates if you feel like you need it.
As well as giving you a future goal to look forward to, a set date for your surprise honeymoon makes it more likely that you'll both be receptive, excited, and fully packed. Particularly if one partner is taking care of planning, this can help to eliminate arguments, mishaps, and general forgetting.
# 2 – Make sure you're on the same page
While one partner may be more at the helm of planning this surprise honeymoon than the other, you must both be on the same page about this. After all, it's hardly romantic if you've steamrolled any chance for your partner to have a say about their own honeymoon if that's what they want.
Before starting any surprise planning, sit down and talk about whether or not this is going to truly work for you. Be sure that both partners are fully happy for a surprise, and that the person taking the backseat isn't at risk of interfering along the way. If you're struggling with this, consider whether you could make compromises. For instance, the other partner may want to know the location but no other details, or see accommodation without location information.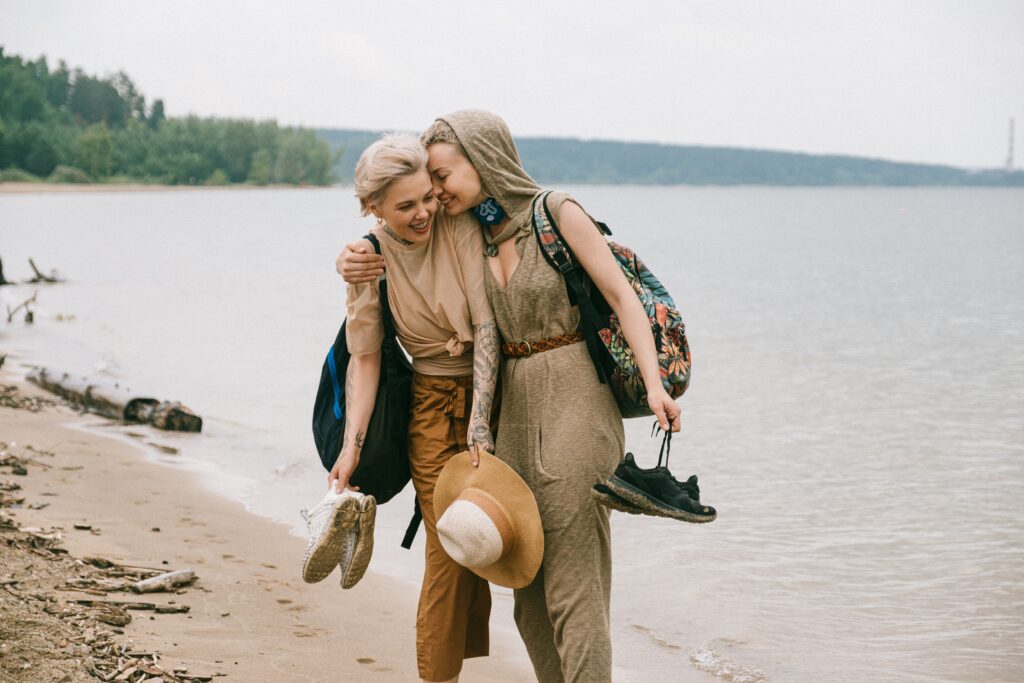 # 3 – Be clear on responsibilities
Along roughly the same lines, you must be clear on each other's responsibilities here. After all, your honeymoon would be off on a very bad foot if your partner was under the impression that you'd be packing, while you assumed they would do it.
To avoid this, be clear straight away on who's taking care of what. For instance, you might want to manage the trip itself, while they take care of packing, prep, etc. Or, you may want to do everything to really keep that surprise alive. Be clear on this, communicate the facts, and make sure that your partner knows exactly what they need to do, or not do, well in advance of this trip.
Surprise honeymoons are increasing in popularity for a reason, and they can be a great way to have a fun honeymoon with a difference. Simply make sure that you take every step possible to keep the sting out of the surprise. That way, you can enjoy an unexpected vacation filled with delights, new experiences, and a whole lot of love.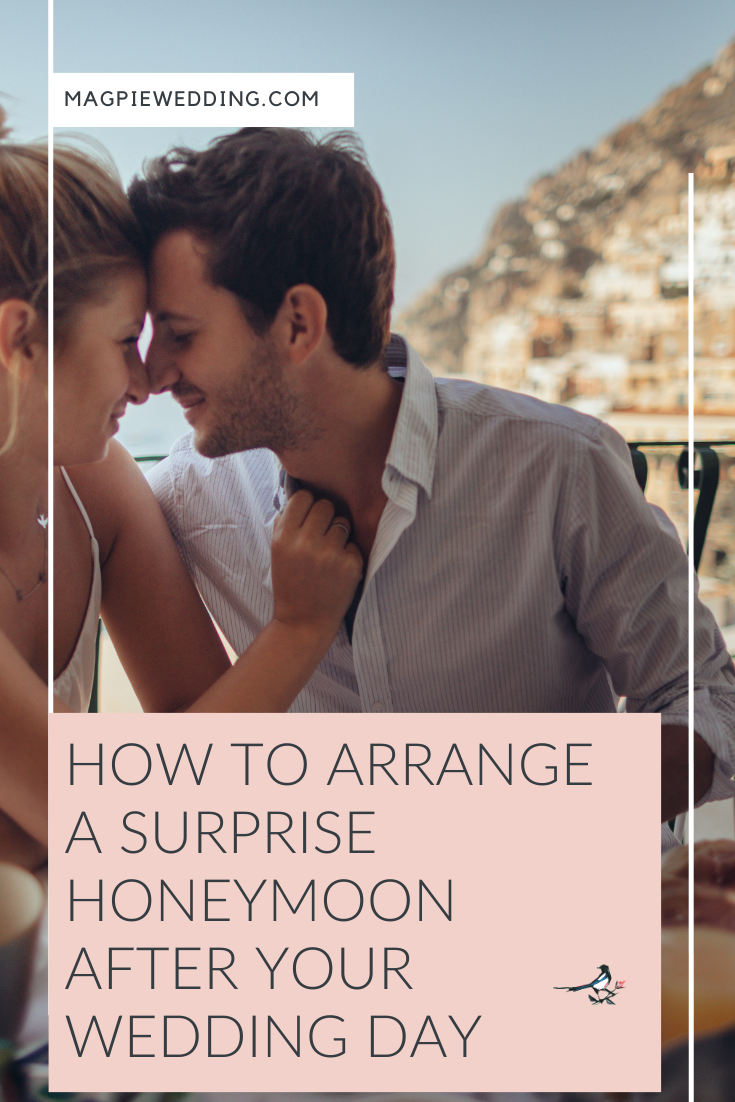 This is a collaborative post