It's English wine week! So we wanted to acknowledge and celebrate some of the AMAZING English wines on the market for your wedding day. Not only do they taste delicious but shopping local and keeping it in the country is a great way to add a sustainable element to your big day! If you're planning an ethical wedding then these are the perfect wine options for you. One of them is even made using recycled food waste! Take a look at our 5 English wines for your wedding day…
RATHFINNY WINE
Rathfinny Wine is a family-owned Wine Estate, established in 2010 by Mark and Sarah Driver, they are dedicated to producing some of the world's finest vintage sparkling wines from a perfect site in Sussex. Located on a wonderful south-facing slope in England's South Downs, the climate, chalk soil and aspect make it the perfect site for producing Sussex Sparkling wine. We LOVE the 2018 Classic Cuvée from the 'vintage of the decade'. The perfect party drink for celebrating your nuptials, and they offer discounts for bulk buys too!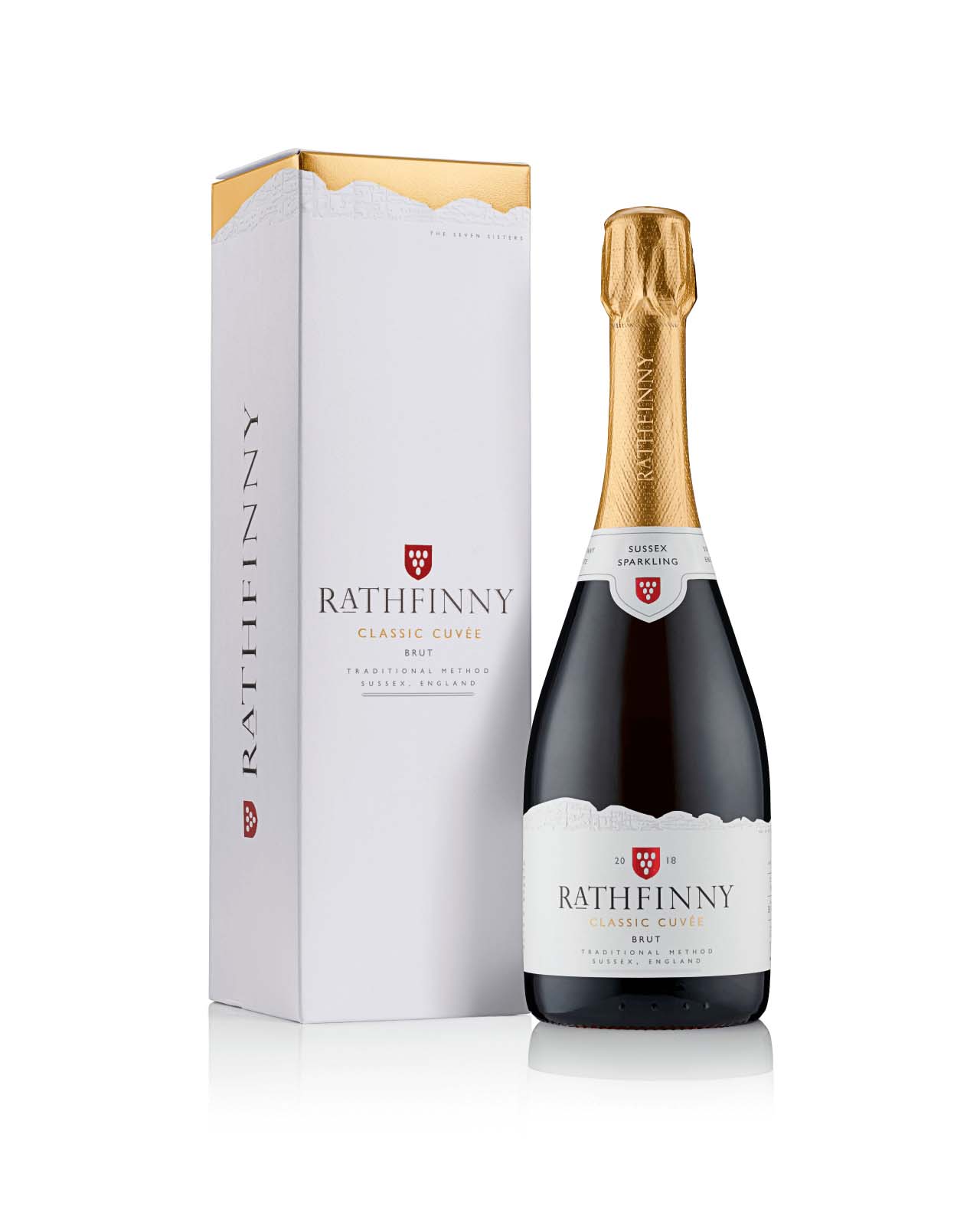 BOCO BY HOUSE COREN
The new fizz on the block is Boco by House Coren. This sparkling wine has now burst onto the English wine scene, made using the Charmat method and one of the first of its kind in the UK. It's a high-quality Charmat method sparkling wine made in West Sussex using top-quality English grapes. Just like the method used in Prosecco, the secondary fermentation that occurs under pressure creates carbon dioxide and gives the wine its natural fizz. By fermenting in a tank rather than a bottle, the wine can be released earlier, so it is bursting with fruit-driven flavours yet still showcases the crispness of English-grown grapes. Boco by House Coren is one of the very first Charmat method wines to be made in the UK using English-grown grape.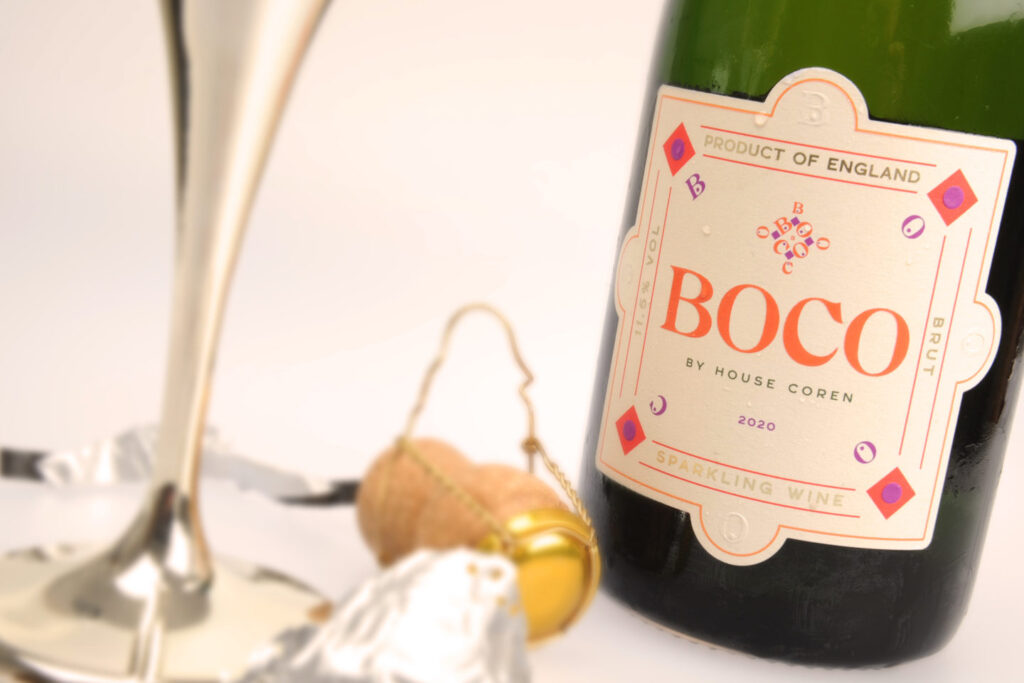 OASTBROOK VINEYARD
Oastbrook Vineyard is a luxury English vineyard situated on the banks of the River Rother, only a stone's throw from Bodiam Castle in Sussex. It produces award-winning white, red, rose and sparkling wines. They have an online store where single bottles or mixed tasting cases for you to try. They also offer a subscription wine club with exclusive discounts and events.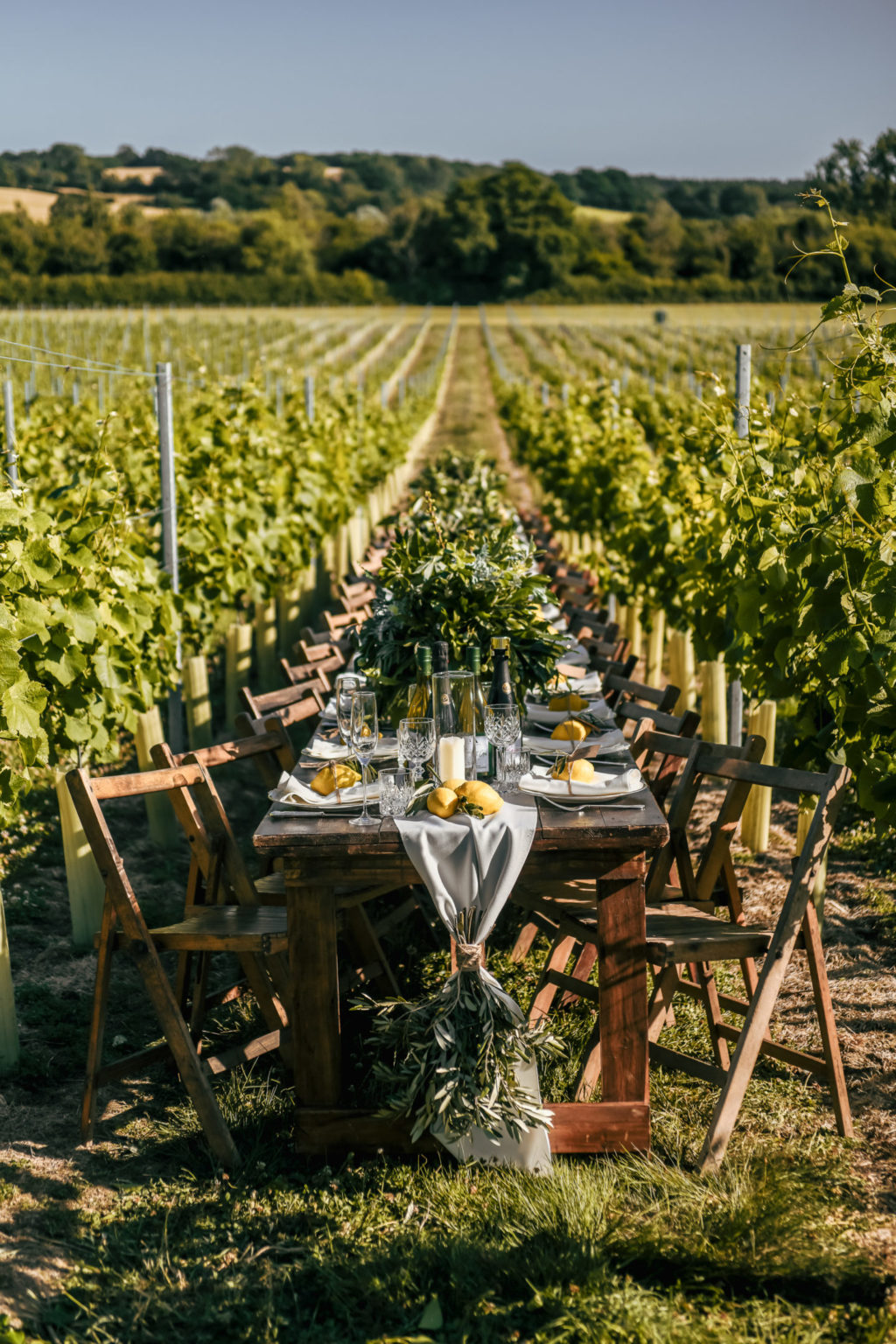 BLUE AURORA
Born out of a desire not to waste perfectly good fruit which didn't quite make it onto the supermarket shelves, the award-winning Blue Aurora is England's only blueberry wine, lovingly grown in a quiet corner of Northamptonshire. It is made from Blueberries that are rejected by supermarkets (due to imperfections) and turned into a beautiful wine by fruit farmers the Long brothers, who didn't want any product wastage!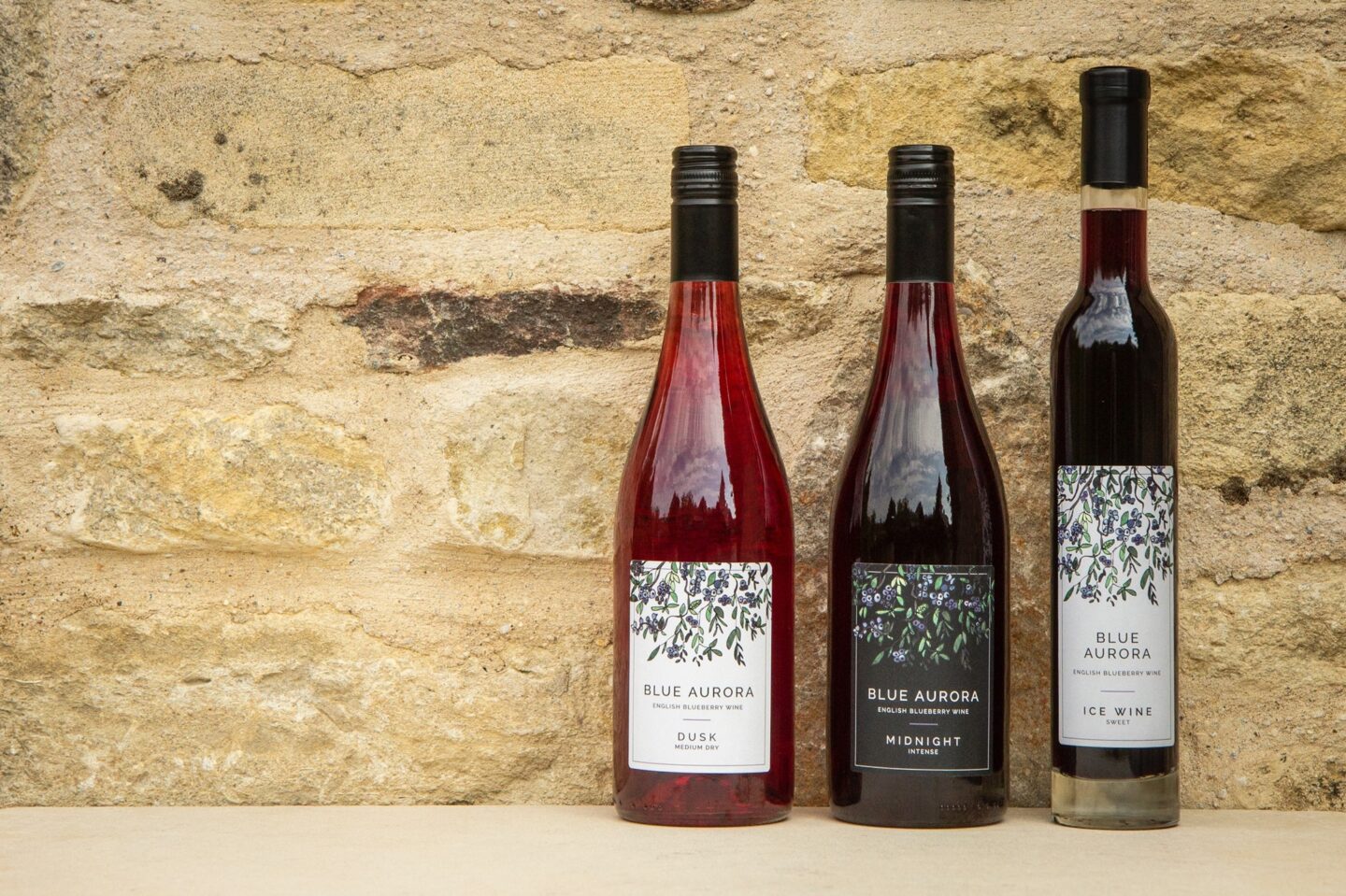 THREE CHOIRS VINEYARD
Three Choirs Vineyard are famous for its red, white, rose, and sparkling English wines – each bottle is made with grapes grown on their estates and captures the unique flavours of their English vineyards. Their sparkling wine is made in the traditional method, with pinhead bubbles resulting from the gentle pressing and lees ageing. It is crisp and clean with a hint of orchard fruit, very similar to good champagne but at a fraction of the price, and perfect for celebrating.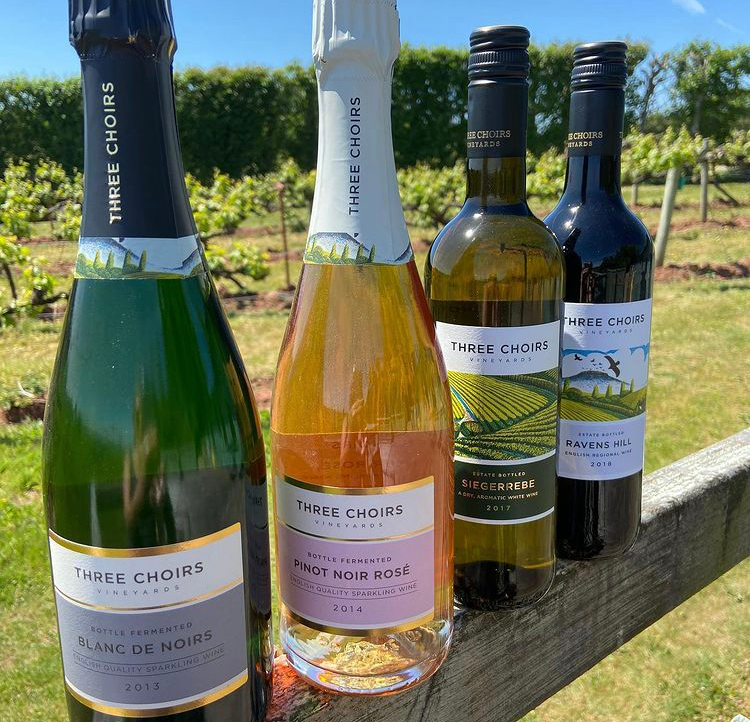 IF YOU LOVE THESE ENGLISH WINES ADD THEM TO YOUR PINTEREST BOARDS!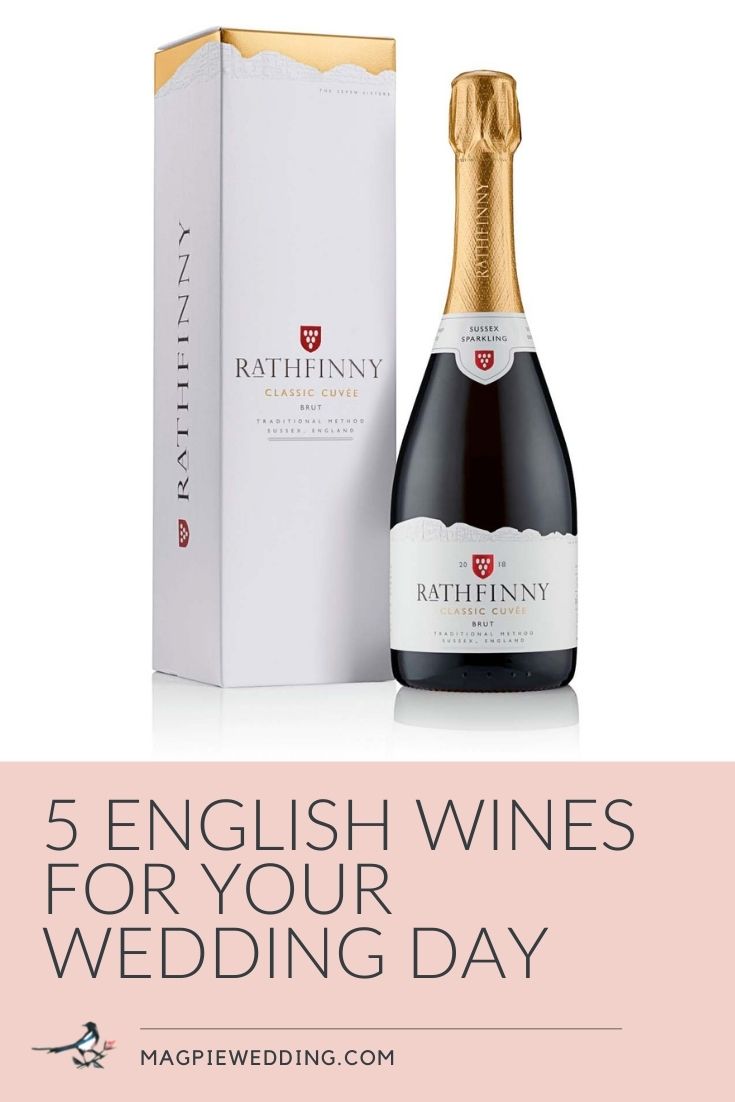 If you loved these English wines you may also like;
Wedding Food Ideas for Your Creative Day
8 Vegan Food Treats For Veganuary & Your Wedding Day