We love to celebrate independent businesses who have embraced a more sustainable lifestyle and that of course includes those who have a vegan food and drink range. Today we are going to share some fabulous food treats for you to enjoy day to day as well as maybe for your wedding day – many of which would be perfect for a grazing table.
Bumble Zest health shots and sparkling waters
BumbleZest is a healthy drinks range created by husband and wife team Emily and Dan, which was dreamt up in their South London kitchen. You can now find them, in Whole Foods, As Nature Intended and Planet Organic, as well as online at Holland & Barrett, Selfridges & Co and Ocado.
Great for winter wellness and gifting, they have a range of amazing CBD health shots and sparkling waters plus a delicious CBD tonic which can be enjoyed on its own or mixed into cocktails.

Stacks of Goodness pancake and muffin mixes
Sweetpea Pantry has expanded its range by excitedly announcing the launch of their all-new, sister company, Stacks of Goodness. For years, Sweetpea Pantry have become a kitchen staple for families across the UK thanks to their range of better-for-you mixes; from favourites like pancakes, pizza dough, flapjacks, to brownies, carrot muffins and waffles.
The pancake mix contains all-natural ingredients, full of goodness (with wholegrain ingredients like buckwheat, brown rice, teff, quinoa and flax) with the addition of delicious vegan protein from Nutristrength and freeze dried fruit or dark chocolate chips. Simply add 2 eggs and 1 cup of milk, or to keep it vegan, 1 cup of plant-based milk with a mashed banana.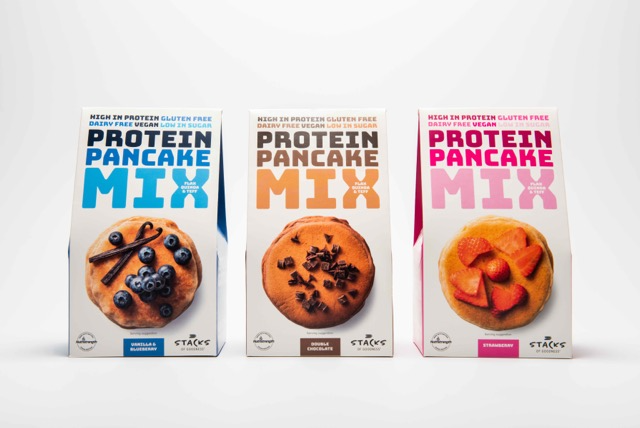 [Shicken] curries
The [SHICKEN] vegan chicken ready meal range is on a mission, to make going vegan easier or enjoying being vegan that much better. Their Indian vegan ready meal range has been developed to offer convenience, authenticity and simply vegan food pleasure. And it tastes AMAZING!
Superfoodio chocolate bars
Superfoodio was inspired by a backpacking adventure around South America. Living with the local communities, the owners unearthed some of the world's most nutritious foods. These foods gave them the energy for their many explorations. From trekking through the jungles of the Amazon to conquering the Inca Trail in Peru.
Upon returning home they applied their new found passion and knowledge in the kitchen to create Superfoodio's first product range. They're passionate about creating plant-based snacks for pleasure, people and the planet. Always made from 100% quality, natural & simple ingredients, plant-based & refined sugar-free.
OGGS egg replacement
Low fat, no added sugar and just 9 calories per serving, OGGS® Egg Alternative Aquafaba is the ideal plant-based liquid egg alternative for all your cooking and baking requirements. Replace your eggs with OGGS® Egg Alternative Aquafaba to give you consistent results in cooking and baking. Not to mention that the CO2 used to produce aquafaba is five times less than the amount needed to produce eggs.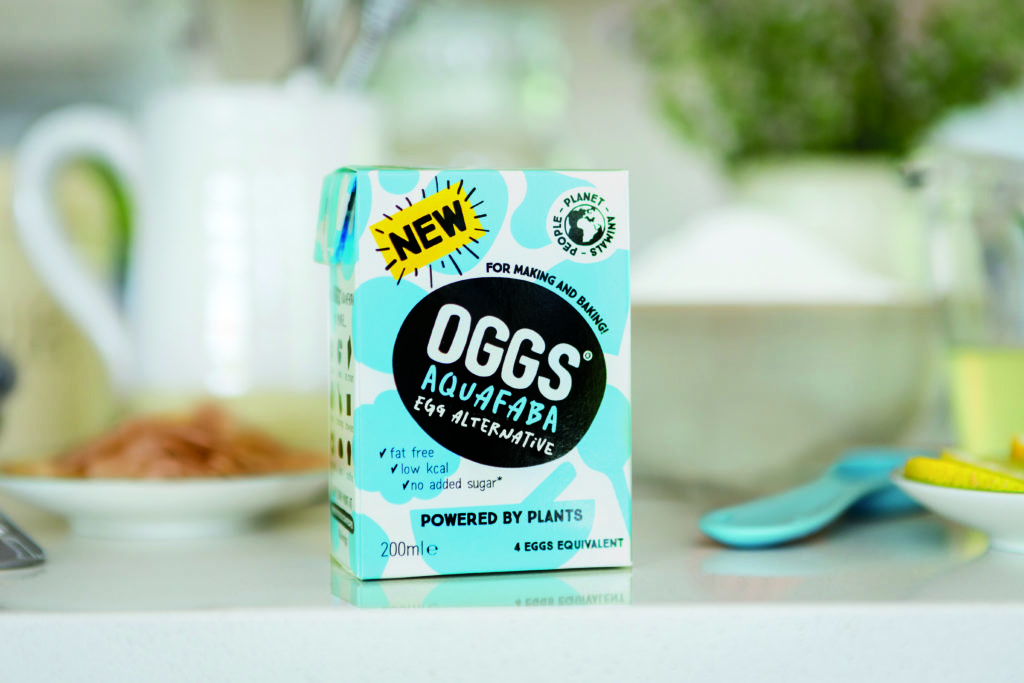 Chunk of Devon pies
Double winners of Britain's Best Pasty, Chunk of Devon, has launched a NEW vegan selection box for Veganuary. The Vegan Selection Box consists of two award-winning vegan pies and pasties and one new product – the 'Cheatin' Cheese pasty'. Simon Byron-Edmond, head hunk at Chunk, explains: "We have been creating award-winning pies for nearly 15 years and our focus has always been on producing great tasting products, using locally sourced ingredients with no additives. This collection is no exception. It's all about the taste, so whether you are vegetarian, vegan or just an all-round lover of pies, we are confident that you'll adore our vegan range."
Simply Seedz porridge
Simply Seedz have 100% natural ingredients, very low in sugar content, fully vegan, dairy free and supports your heart and gut health. They have a great range of porridges in delicious flavours including Apple & Cinnamon and their Great Taste Award winning date & apricot; dark chocolate & ginger and more.
They also have two tasty seed pots for healthy snacking on the go.
Squirrel Sisters nuts and nibbles
SHARE THE VEGAN LOVE BY PINNING IT!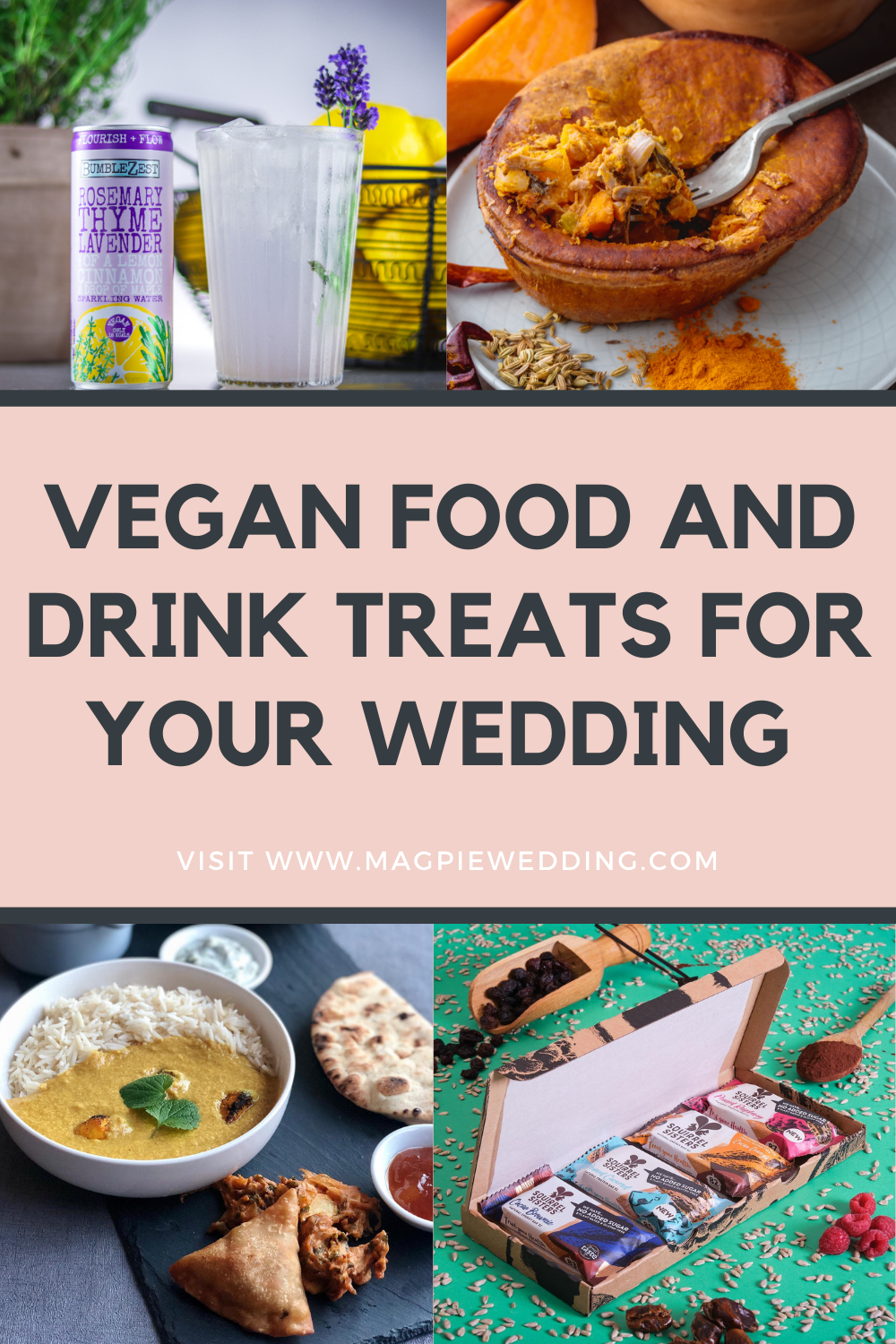 For full transparency: we received a press sample for all these items (and more) and have tried them all. We have included them as we genuinely loved them!