Finding the perfect father of the bride gifts to present to him on your wedding day can be tough! Whether he's a modern or traditional father you want to find something that represents the relationship the two of you have and something that lets him know how special he is to you. There are lots of gifts out there, but finding the perfect one for your dad may be causing you a headache! Here are some of our favourite father of the bride or groom gift ideas…
(this post contains affiliate links)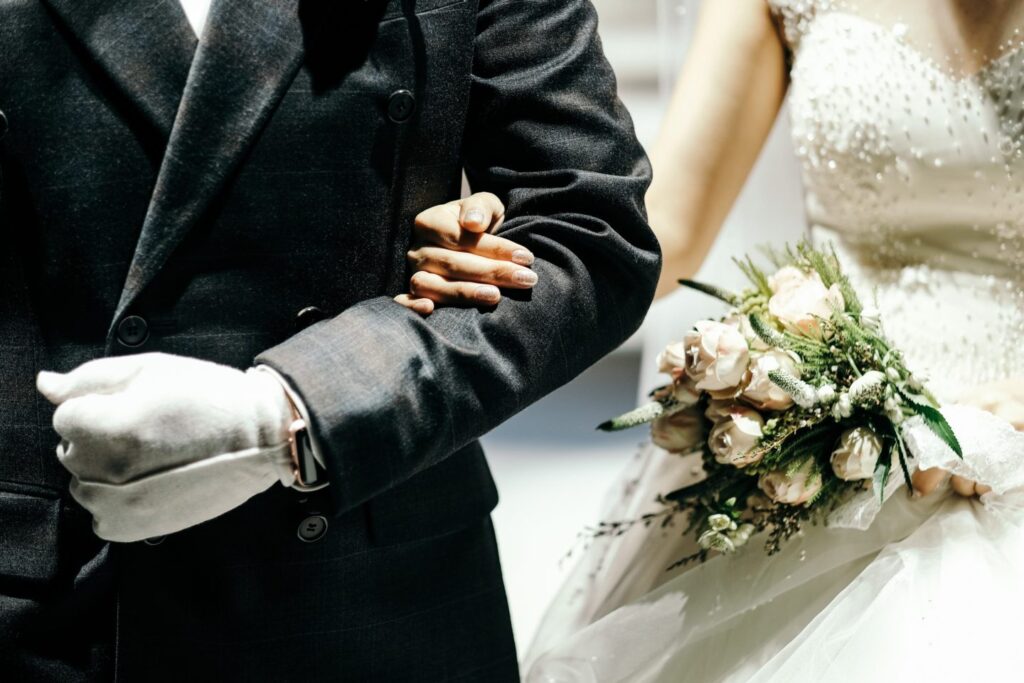 Simple Cards
We love this simple definition card by Little Paper Bird UK. Made from premium quality hammered white card with a premium kraft envelope it's the perfect gift on its own or you can keep it or add it alongside your gift. These cards are great for your loved ones to treasure as keepsakes as they can be framed and hung anywhere. You can also add a personalised message on the back too!

Bespoke Music Print
Is your dad a music lover? or do you share a special song together? This bespoke music print by Paper Note Co UK is the perfect gift! A beautiful personalised metallic foil sound wave print in a choice of gold, silver or copper foiling would make a stunning gift. It comes framed and ready to hang wherever your dad chooses. The perfect keepsake gift.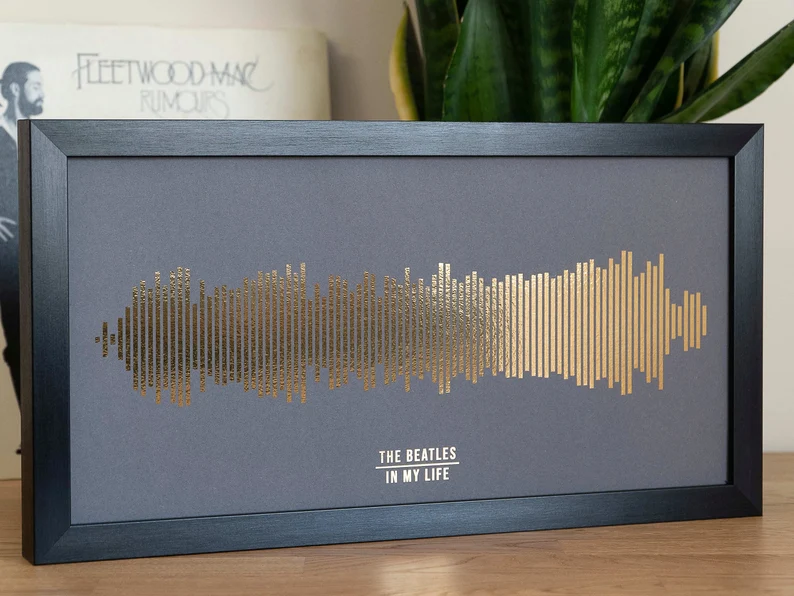 Personalised Golf Balls
Looking for something special for your golf lover dad? Miz Home Affair have these personalised golf balls available in singles or a set of three and they are so much fun and a perfect gift for any golfer! You could get these as keepsakes for all your wedding party!

Drinks Stones Set
Handcrafted premium black basalt rocks are the perfect way to chill your drink without watering it down! These ones by Yanirah Appliques come personalised with initials in numerous different designs. They're perfect for whiskey lovers but of course, you can use them in any drink you wish!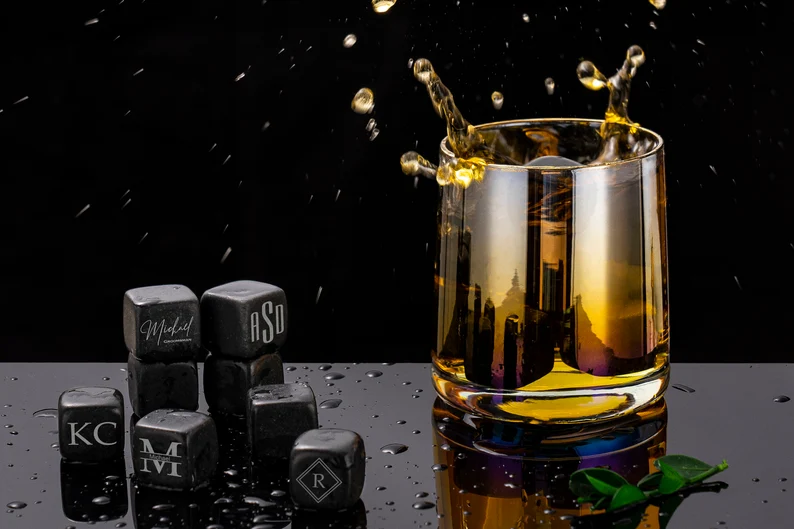 Smutty Handkerchief
Do you and your dad share a smutty sense of humour? The Smutty Handkerchief Company is the perfect place to find your father of the bride gifts. This 'Dad you're a f*cking Legend' embroidered handkerchief tells it as it is and is the perfect funny gift for your Dad to open on the morning of the wedding. Plus it's useful for all the happy tears that may be shed on your wedding day. They come in a beautiful gift box with a gift tag too so you can personalise your gift with a message of your own.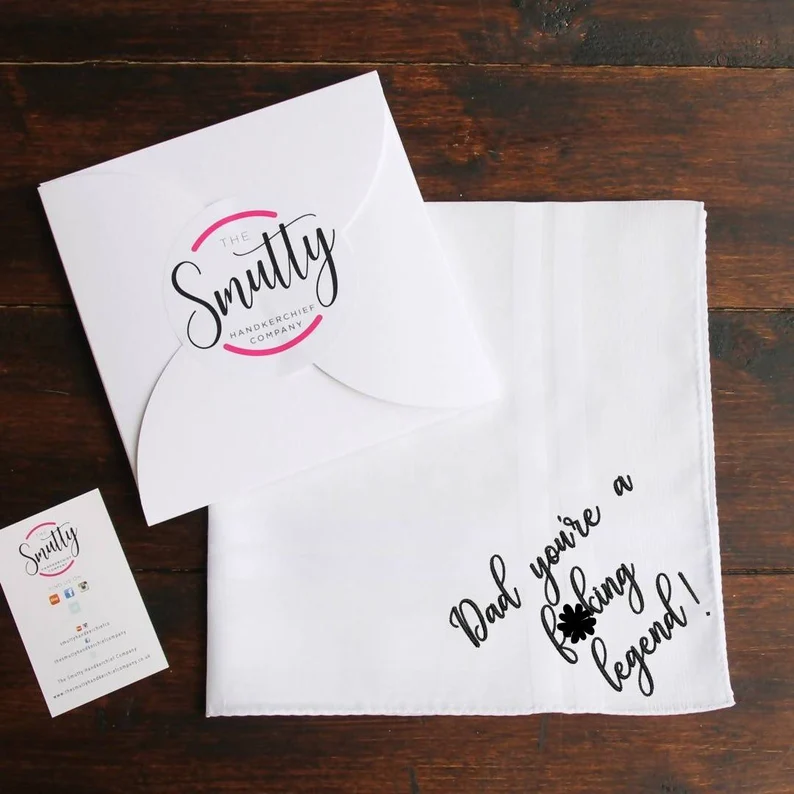 Personalised Drinks Set
This engraved set is a beautiful Father of the bride or groom gift for your wedding. Made and personalised by Quatre Crafts it includes a personalised flask, bottler opener, cigar holder and cigar cutter in a wooden gift box. All of the items can be completely customized to your request. They'd make a great groomsmen gift too!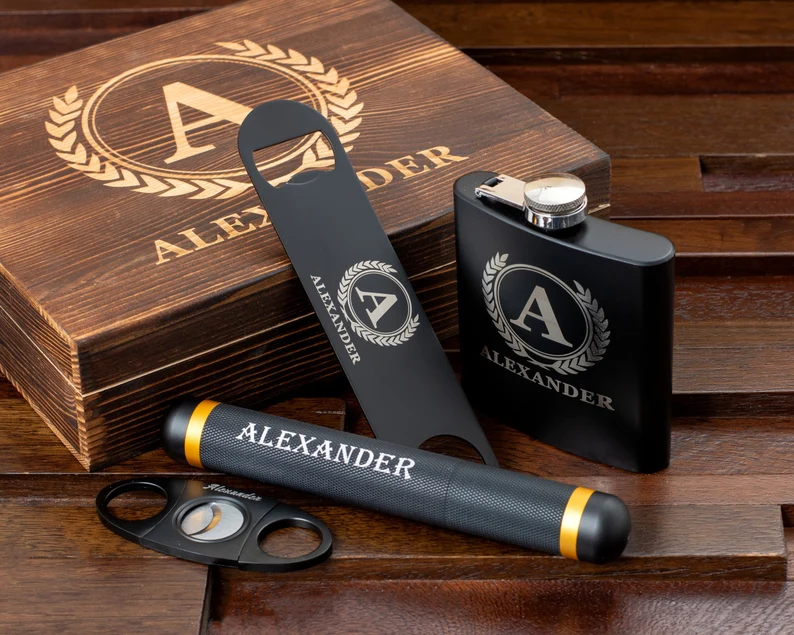 Custom Print
If you want more of a traditional gift then this custom-printed poem by Sweet Little Gemss is the perfect way to thank your Father of the bride for helping you and being a part of your big day! This is a lovely keepsake that can also be personalised at the bottom with a wedding date and your name. It comes in numerous foil colours and designs. Go check them out!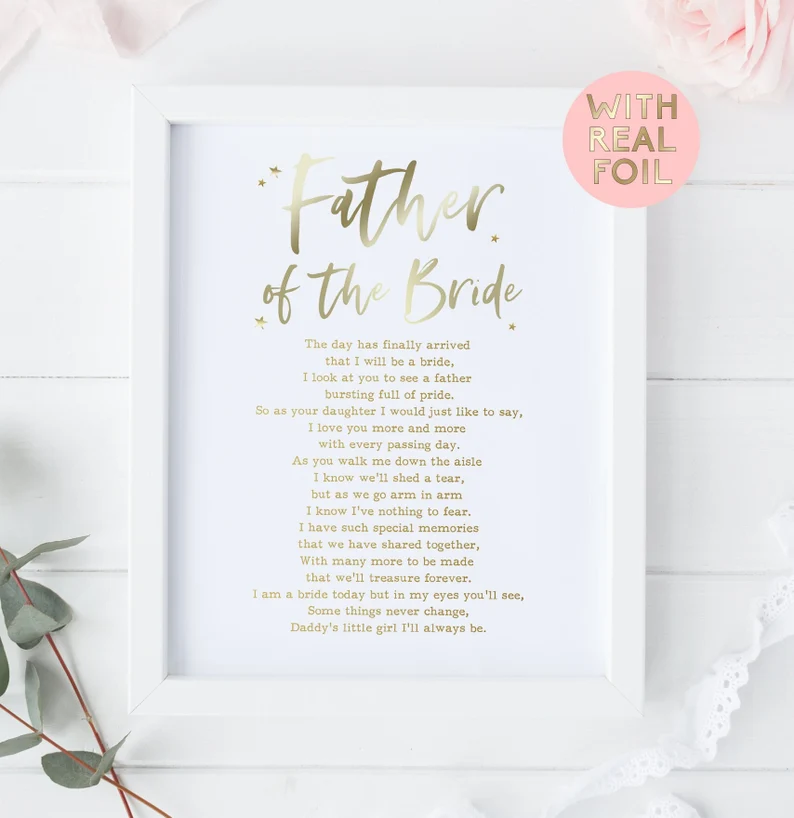 (this post contains affiliate links)
IF YOU LOVED THESE FATHER OF THE BRIDE GIFTS PIN THEM!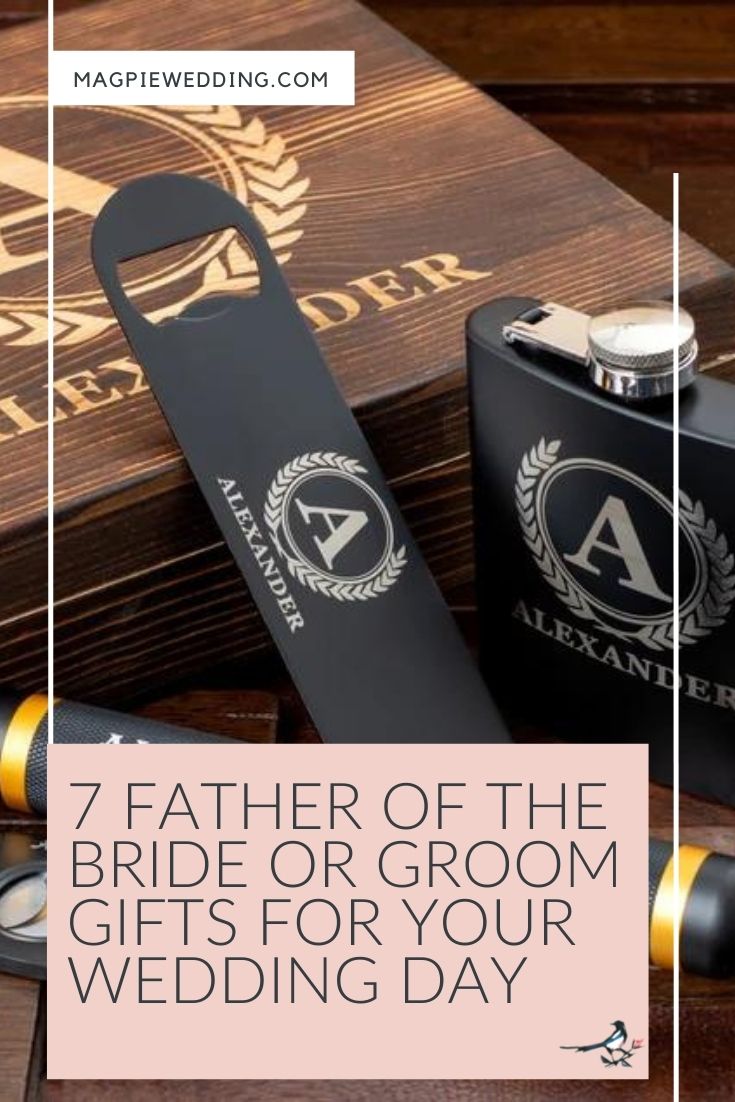 If you loved these Father of the Bride gifts then you may also like;
Father Of The Bride Gifts – Our Top Ten Picks For Your Wedding Day
7 Alternative Wedding Speech Ideas For The Father Of The Bride
How To Write A Father Of The Bride Speech And Deliver It Without Tears