Want to create an on-trend wedding with a super bright and super fun vibe? A Barbicore wedding is THE way to go! In excited anticipation of the upcoming release of Barbie 2023, stars and designers alike are designing and donning the hot pink fashion that leads the Barbicore trend, so why not go the whole hog and create a wedding day full of the stuff! Whether you choose to add a little or a lot of this colour, it's super cool and lots of fun. Here are our top picks of bright pink wedding ideas for an on-trend Barbicore wedding…
(This post contains affiliate links)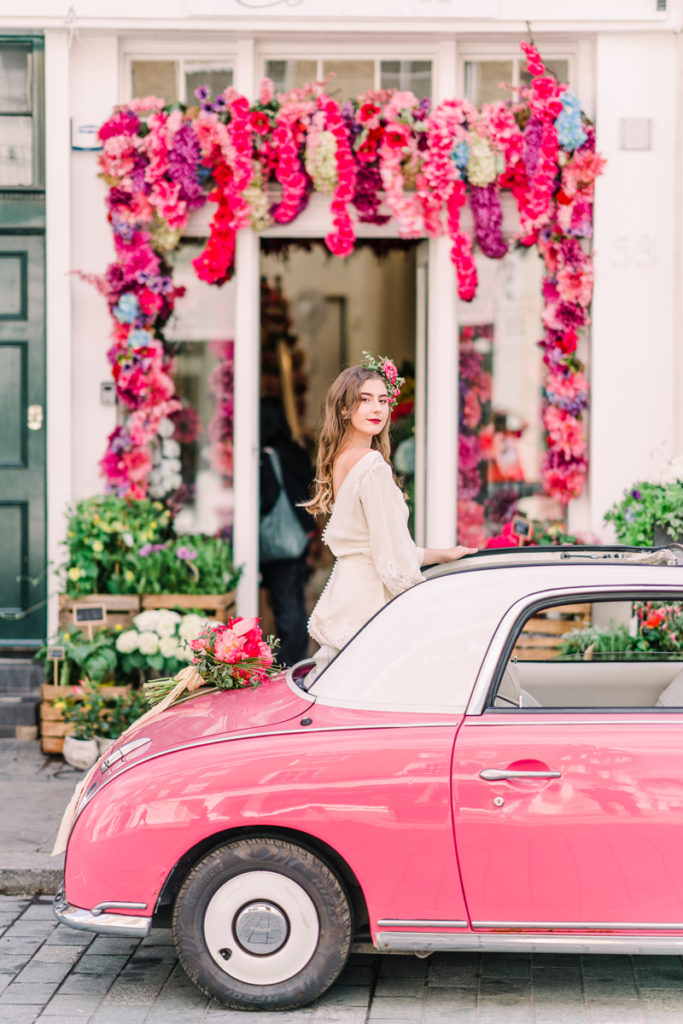 Neon Signs
This adorable neon Love Sign is the perfect way to decorate your wedding venue and make a statement. It comes with hanging hooks or can self-standing, how amazing would these look on each of your tables?! We love it!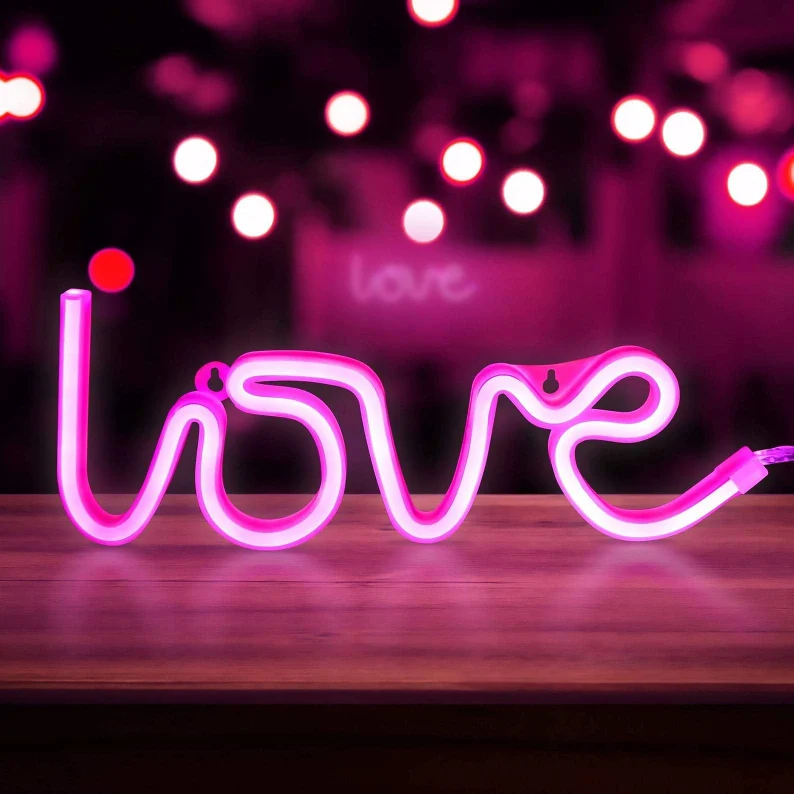 Dried Florals
Dried florals are a great and sustainable addition to your wedding day and these Hot Pink Bunny Tails are perfect for the Barbicore trend. These could be used on their own as centrepieces for your wedding tables or added into a bouquet for a pop of colour.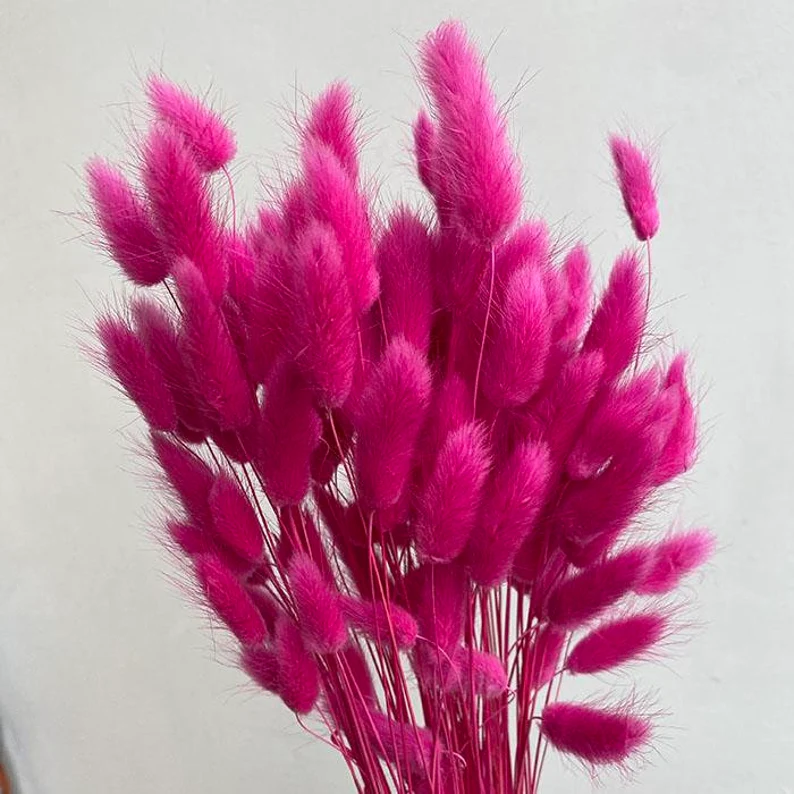 Barbiecore Makeup
We LOVE Delilah makeup here at Magpie Wedding and the Belle Liquid Lipstick is the perfect addition to complete your wedding day look. This lightweight matte liquid lipstick glides on with high-intensity colour and lasts up to 9 hours. Enriched with natural mineral clays for a supple matte finish, this innovative formula helps to lock in moisture leaving the lips smooth and saturated. It also smells divine with hints of sweet English berry and vanilla.
Get 20% off all cosmetics with code UniqueBride20 exclusive for Magpie Wedding readers
Confetti
Heart and Crafts Co create beautiful handmade confetti using high-quality and recyclable card. This beautiful pack contain three different shades of pink for a cohesive and complementary look for your tables. Each bag contains approximately 250 pieces and is presented in a sealed decorative packet.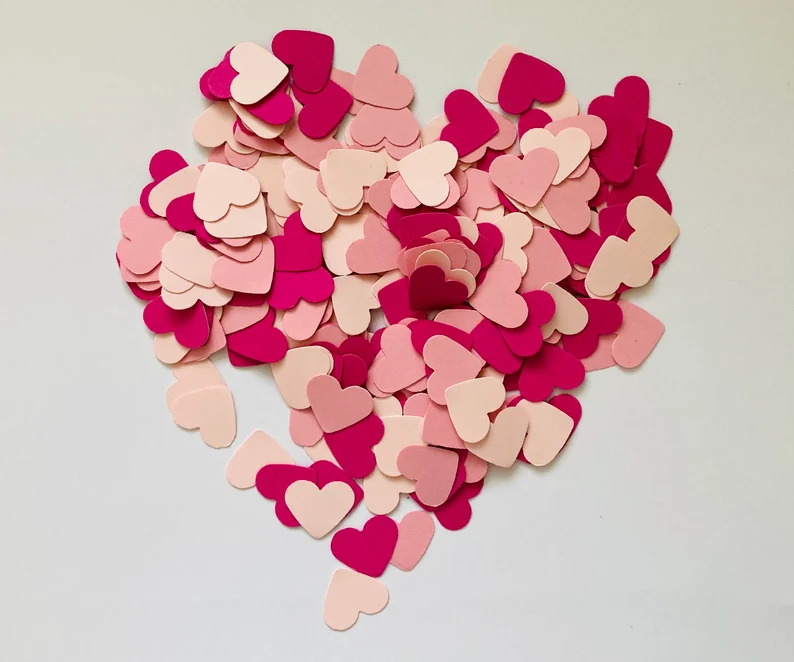 Garter
The Nottingham Lace Garter Company create luxury garters for your wedding day and the beautiful Peggy garter is perfect for this trend! The silk garter is edged with a pretty embroidery stitch and embellished with 3 handmade silk flowers and pearl beads, just beautiful!
SEE MORE HERE >> Barbie Pink Retro Wedding Inspiration at Peggy Porschen London
Floral Headband
Want to ditch the veil and make a statement? This bold but elegant wide pink headband by Kitty May features a cluster of fuchsia pink artificial Hydrangea petals making your headwear on trend and oh so beautiful for your wedding day! They also do custom orders too!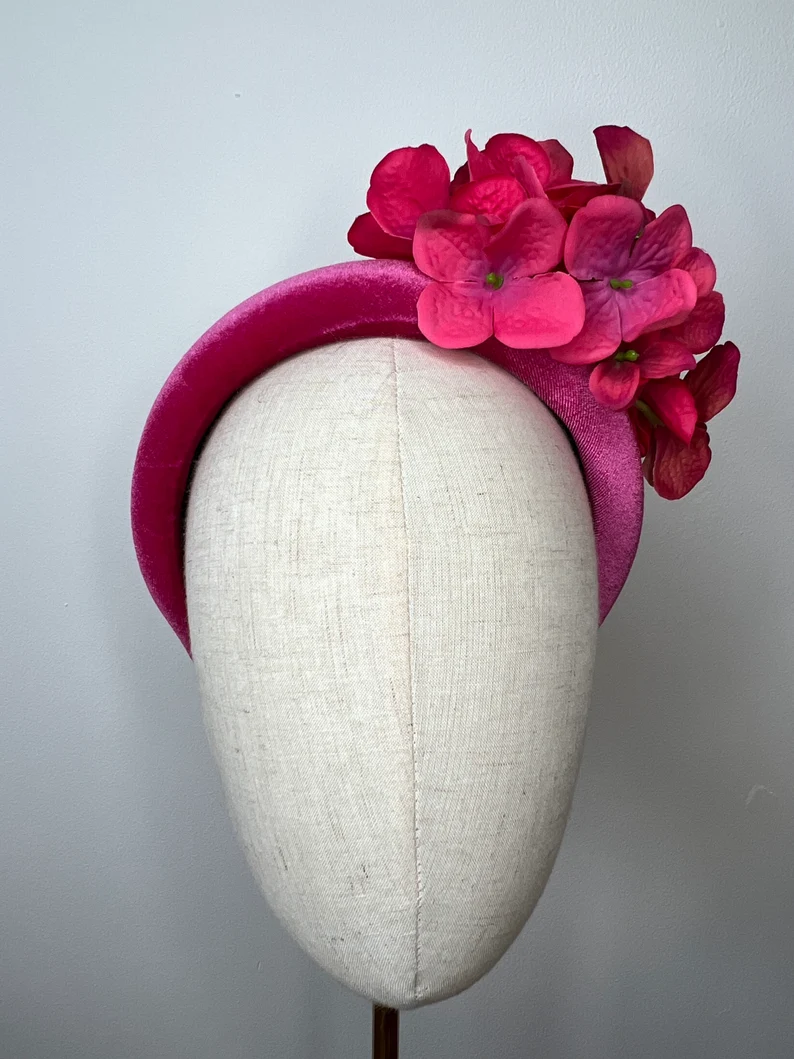 Pink Jewellery
This stunning Fuschia Pink Necklace is both light and easy to wear for your Barbiecore wedding. A mid-century modern geometric design that is stylish and perfect for a bride who likes contemporary style. It comes in 3 different sizes 3 links, 7 links or 12 links so you can make as much a statement as you want!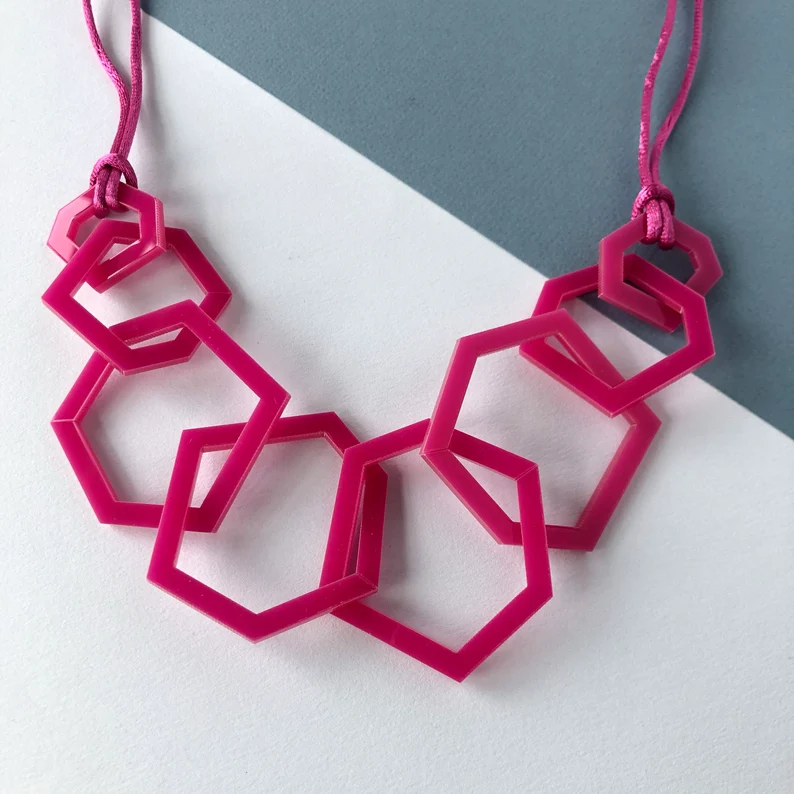 Tableware
Your tables are usually a huge part of your wedding day so give them the wow factor with these cute embroidered Love Heart Velvet Bows by the Embroidered Napkin Company. They make a unique and romantic place setting for your guests and can be customised in numerous different ways!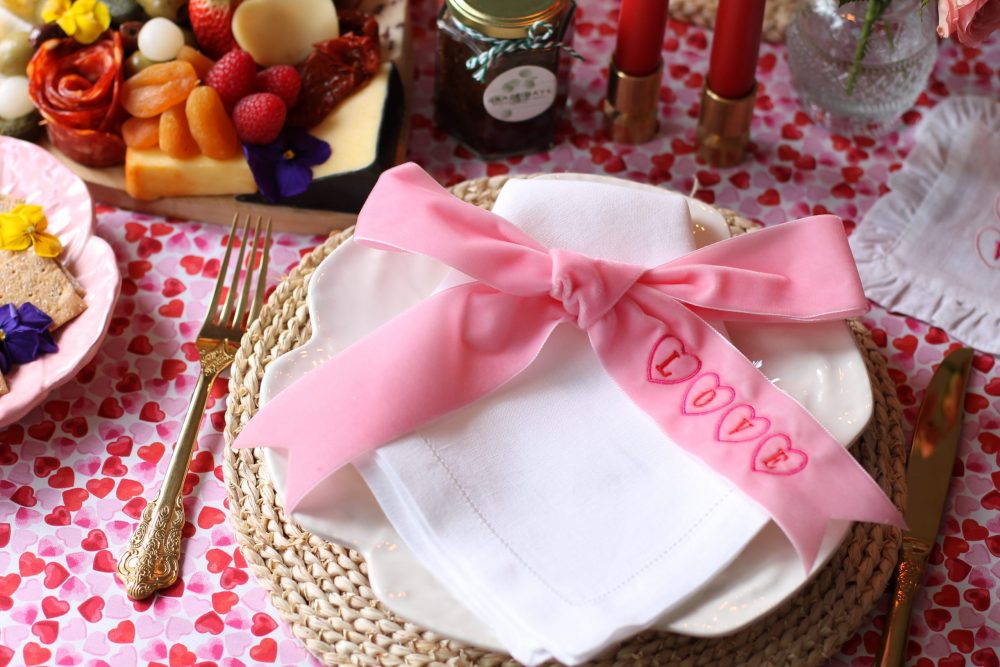 Tie Set
Want to add a pop of colour to your wedding day suits? This Tuxuan Wedding Tie is bang on trend! The fine fabric on this necktie gives off a great shine and looks great at any formal or informal gatherings. This company also offered a mixture of matching products too from bow ties to pocket squares so you can coordinate your look!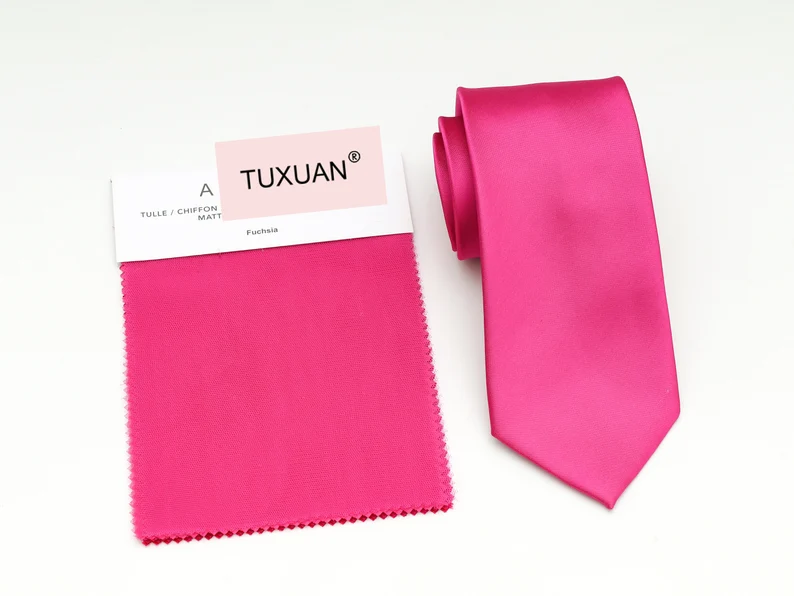 Velvet Bow Shoes
These handmade Velvet Bow Shoes are just yummy! The 'Maddie' is handcrafted by premium rose pink velvet and leather innersoles, featuring an ankle strap and are finished with chic and comfortable block heels. The ankle strap ensures secure fitting and the excellent craftsmanship ensures comfort for an all-day wear. They're the perfect pop if you're going traditional with your wedding dress! WE LOVE!
LOVE THESE BARBICORE WEDDING IDEAS? PIN THEM TO YOUR WEDDING BOARDS!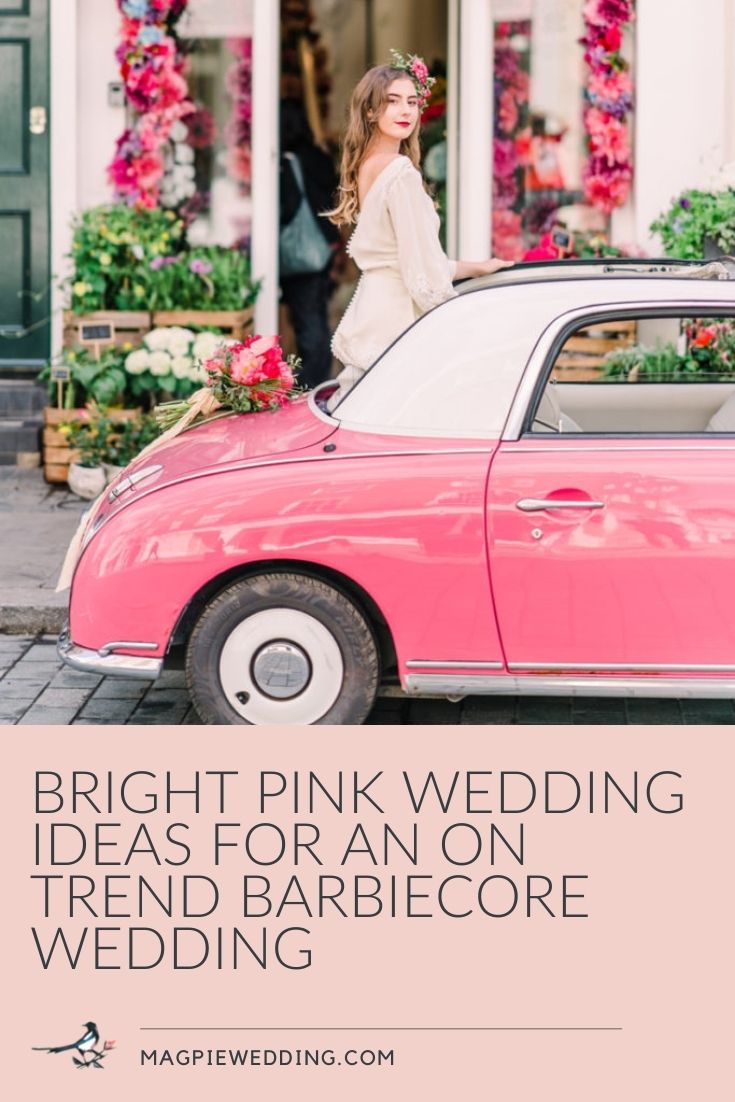 If you loved these barbicore wedding ideas you may also like;
Bold Red And Pink Urban Wedding At The Intimate LEAF Manchester
Romantic Red and Pink Wedding Inspiration at Isla Gladstone Liverpool
Micro Wedding With Pink Floral Wedding Dress At Manor Farm, Bristol