There's no doubt about it, writing a Father Of The Bride speech is an emotional one. Yes, you may have visions of the tears flowing so hard you can't get a word out! But fear not, we are joined by Jennifer from The Celebrant Directory who is going to to talk you through some top tips in writing your speech and containing those emotions.
"There isn't much I don't know when it comes to preparing speeches for wedding days. I've been a celebrant for 10 years so have written a ceremony (or 500!). Here are my top tips for writing a corker of a speech."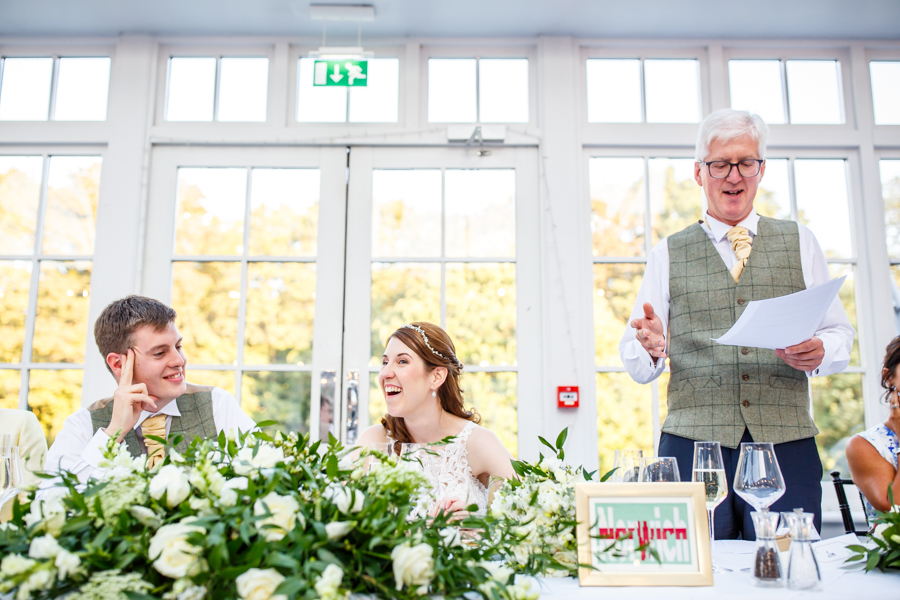 Image by John Woodward Photography
Top tips to writing your Father Of The Bride speech
Create a structure
Set down your plan of what you want to say and when you want to say it. If you chuck down all your thoughts in one go you may get overwhelmed about where to place it all. Start with the following structure:
Welcome everyone and say how special it is having them there

Thank the gorgeous bridal party!

Compliment the new side of the family

Add a joke or two, make everyone laugh (tips for this coming up!)

Talk about your new son-in-law and

daughters

relationship
Give some wisdom

Toast to the happy couple

Let your emotions run wild!!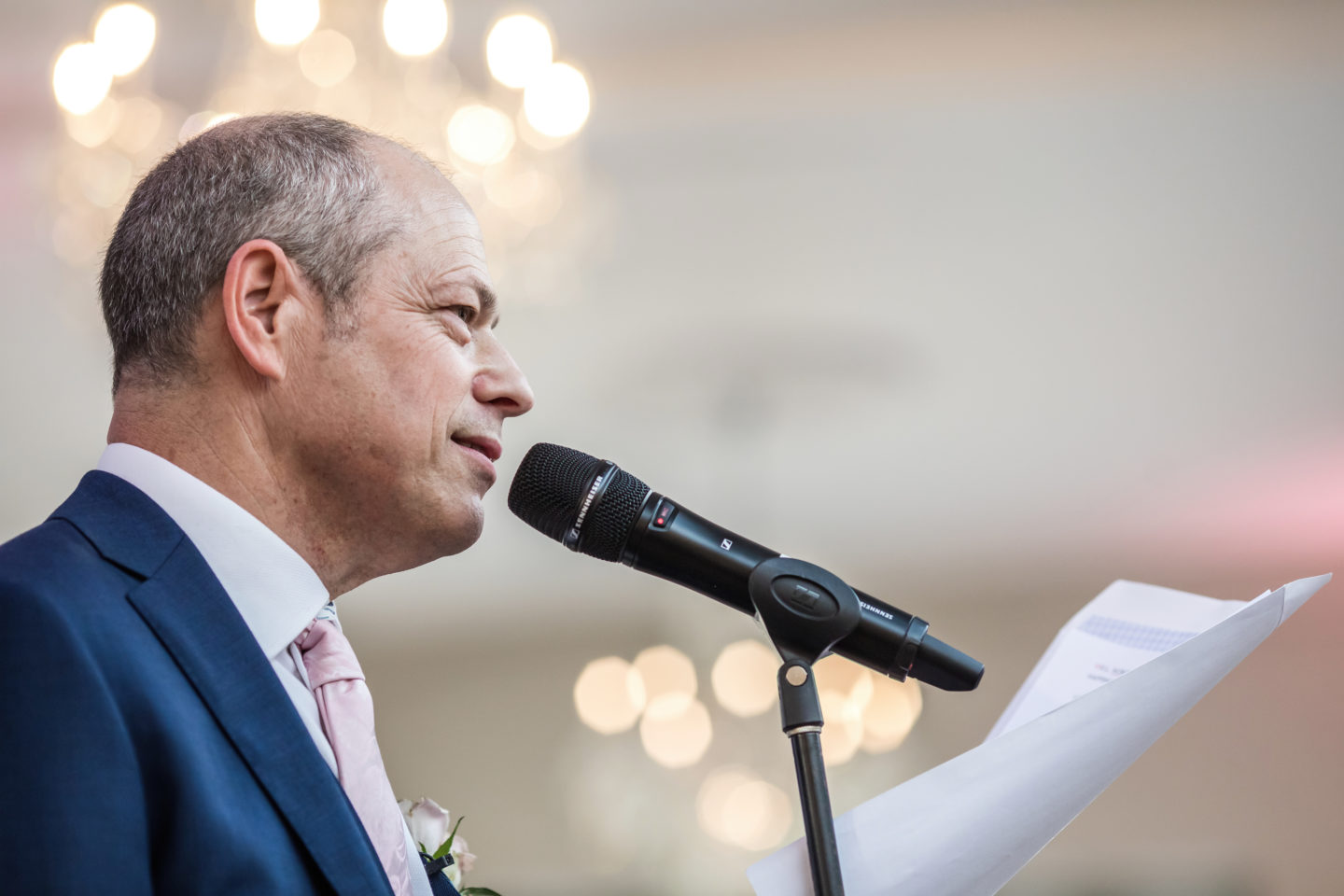 Image by Rafe Abrook Photography
Get the length right
You've spent a lifetime with your daughter so I know you'll have plenty of stories to tell. Remember this is a speech to share some stories but to offer your advice too so limit the speech to around 7-10 minutes. The last thing you want is to bore the guests with stories of her first words, when she started walking, or got into trouble at school!
Be complimentary
This is a great opportunity to start a fantastic family bond. You now have an extended family so compliment them, welcome them and make them feel special.
How to keep your emotions in check whilst reading your speech
We all know how emotional it is watching your daughter marry. It's a special time. Tears may flow! If you are nervous that your emotions will take over and you'll lose the time to tears, here are my top tips for keeping them in check.
Keep it simple
Keep your speech light-hearted. Nothing heavy or too detailed. This is a sure fire way to bring up so many memories your tears can handle it!
Add humour in
Nothing like a good joke to lighten the mood. Keep your jokes clean and funny . Also be kind, nothing that will offend anyone (this will go down like a lead balloon and could potentially ruin the atmosphere!)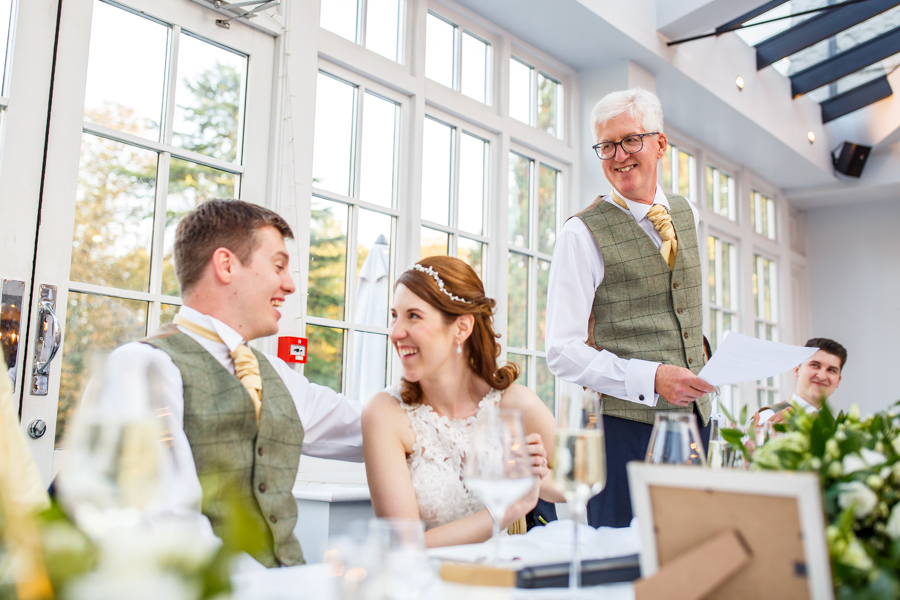 Image by John Woodward Photography
Give a toast
or two
If ever in doubt and you think those tears are on the way, get a toast in! Everyone expects to toast many times during the speeches so they won't notice an extra one if you need a minutes breather!
Take cue cards
Writing the speech out in the full or in bullet points will give you the confidence you need so you don't mumble or forget what you wanted to say. Ensure the text is written big enough for you to see (or make sure you have the right glasses ready!).
This is a special occasion so at the end of the day whatever you say and however you say it will be appreciated. Just keep a good pace, be confident and you'll do your daughter proud.
Oh and have fun too!
Huge thanks to Jennifer from The Celebrant Directory for today's fantastic advice!
IF YOU LIKED THIS THEN PLEASE PIN IT!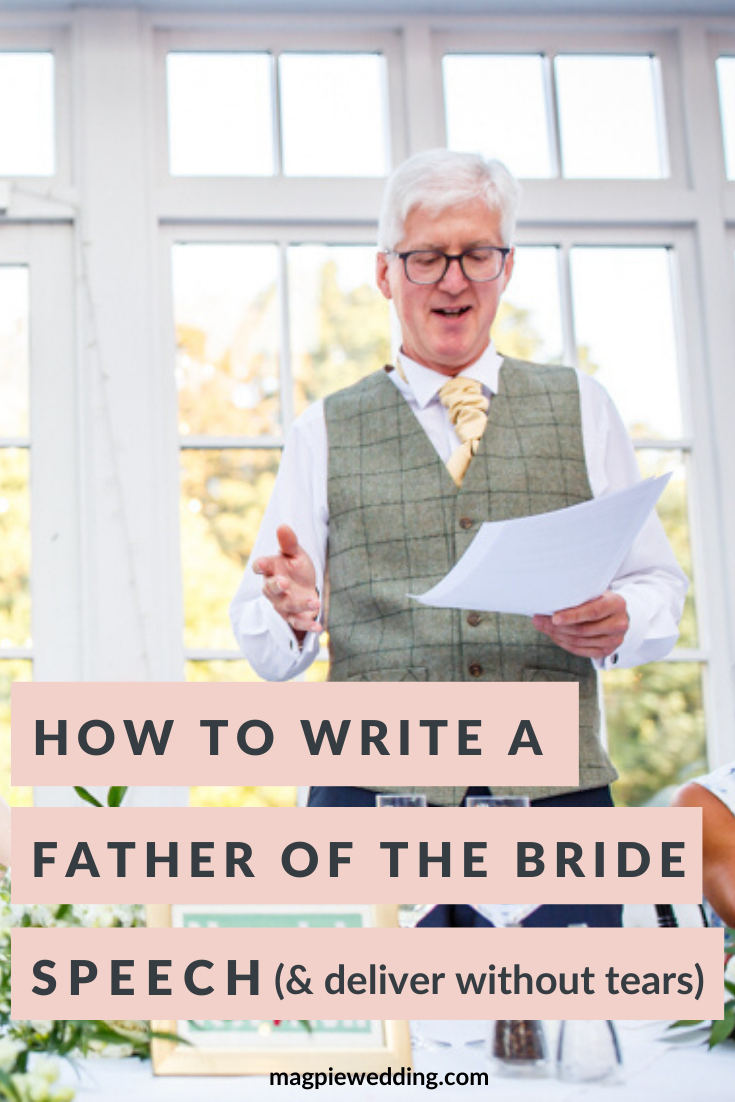 For more speech and wedding advice have a read of these articles
How to write and deliver a great speech that people will remember
Liven up your speech with Speech Bingo
How to have a feminist wedding