If you're planning your wedding over Ramadan and have a Muslim wedding guest on your guest list then you may be wondering how best to accommodate them so they feel like they can be included in all your celebrations whilst still being able to allow for their own needs too. Ramadan is the most sacred month in the Islamic calendar so it is non-negotiable and of extreme importance to your Muslim guests. In today's article, we discuss this, along with some experts on just how you can do that as well as things to consider all year round. Joining us is Sian of
Busy Brides
a wedding planner who specialises in cultural and multicultural weddings and Gazala Saleem, Founder, and CEO of
Muslim Matrimonial Coach.
Let's get their advice and tips…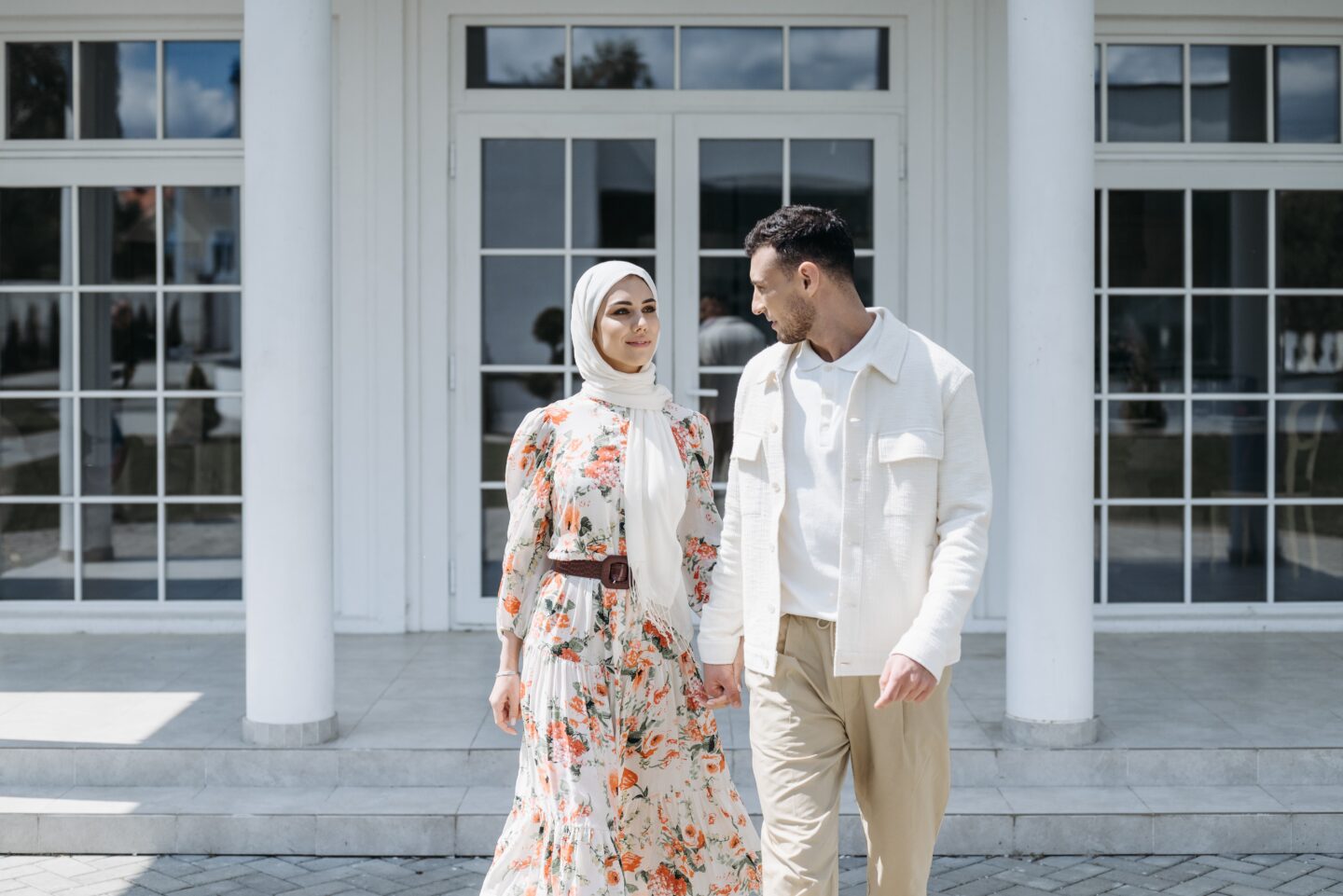 Sian says; "In 2023 Ramadan will result in approx. 15 hours of fasting from sunrise to sunset. It is at this time of the year that Muslims will not either drink or eat during the hours of daylight, albeit there are some special dispensations for those that are unwell, pregnant, etc. It is to remind Muslims of the less fortunate and reinforce the need to be thankful so they feel compassion for the poor and needy. It's really quite lovely when you understand the reasons behind it. There are some people that are really strict and even limit activities like listening to music too, so, with having this in mind there are some guests that would likely have to turn down a wedding invite during Ramadan purely based on their needs around this time."
Gazala adds; "As Ramadan is a time to reflect and become more spiritual there might be a dislike towards music and dance" so this may be a further reason to decline an invite, as most people wouldn't expect you to stop actually stop the party for them. Somebody can be a Muslim but choose not to fast. However, the majority and certainly all practicing Muslims will participate in Ramadhan and fast during the day meaning no food, drink, smoke, or intimacy from sunrise to sunset. It is generally a time when people reflect and become more spiritual, by praying, and reading the holy scriptures to better understand their purpose, and also a period of time when Muslims make large sums of charitable donations to help the less fortunate in the world."
Depending on the guest will depend on whether they choose to attend at all and if they decline don't feel offended. It is not personal. Gazala says; "If the invitation is during the day then it would depend on the attendee's perception and participation level. They may choose to attend but not eat or drink, they might choose to excuse themselves as they would be fasting or they might not fast on that day (only if someone doesn't hold value to the principle). Whether they will attend the wedding will really depend on each and every individual and what their commitment level is towards their faith. Generally, if someone is practicing and the wedding is scheduled during the day, they may decide not to attend. There could also be the thought that there was no consideration or that their friends have not thought through the requirements of their Muslim guests" which is why it's so important to make sure you know their needs will be met if they do decide that they want to attend!

Gazala says; "Generally if a wedding is scheduled to take place in Ramadan then it would be scheduled in the hours when eating and running are permissible. After sunset would be the time when there would be no restrictions on food and drink, provided it was vegetarian, halal, and nonalcoholic" which are other things you need to take into consideration for all your guests, not just those of faith. "There are however many that do not follow the rules. The best thing is to have a conversation with the guest about their requirements."
But what about if hosting your wedding outside fasting times is not possible for you as a couple? Sian has some suggestions…
How you can accommodate your guest's fasting needs?
"Consider holding your ceremony at 2 pm, this would ensure the timings would be aligned with serving the meal at sunset. Especially if you have the speeches before the meal for example
2 pm ceremony

3 pm drinks reception (depending length of the ceremony)

4.30 pm guests called into dinner

5 pm speeches

5:30 pm 1st course is served

6 pm 2nd course is served and Muslim guests would be able to participate
"If you are having an earlier ceremony then ensure there is evening food provided with Muslim guests given priority. Consider asking the caterer to make some bento boxes specifically for the Muslim guests so that at 6 pm they are able to immediately eat. This is assuming other guests ate earlier in the day. Couples should be open and ask their Muslim friends how they can be supported during the day in order for them to feel comfortable. For example, do they want to sit with other guests during their fasting, or do they wish to sit it out elsewhere? Look to provide suitable entertainment for them during the wedding breakfast."
"If they are happy to join everyone else (I know many who are not bothered either way), then arrange with the caterers if they can keep back a meal and make your friends feel valued, or make sure that the couple has some evening food, but would need to be readily available soon after dusk. (I don't know a Muslim that does not have a packed lunch box with them ready to eat the moment the sun goes down in case they don't have access to food…)"
The most important thing, if your Muslim wedding guest is observing Ramadan is to keep lines of communication open, ask questions and be honest with them and Gazala says; "maybe if they are close friends and considered a part of the family then definitely a conversation needs to be had on how the planning of the wedding can be done with their needs in mind."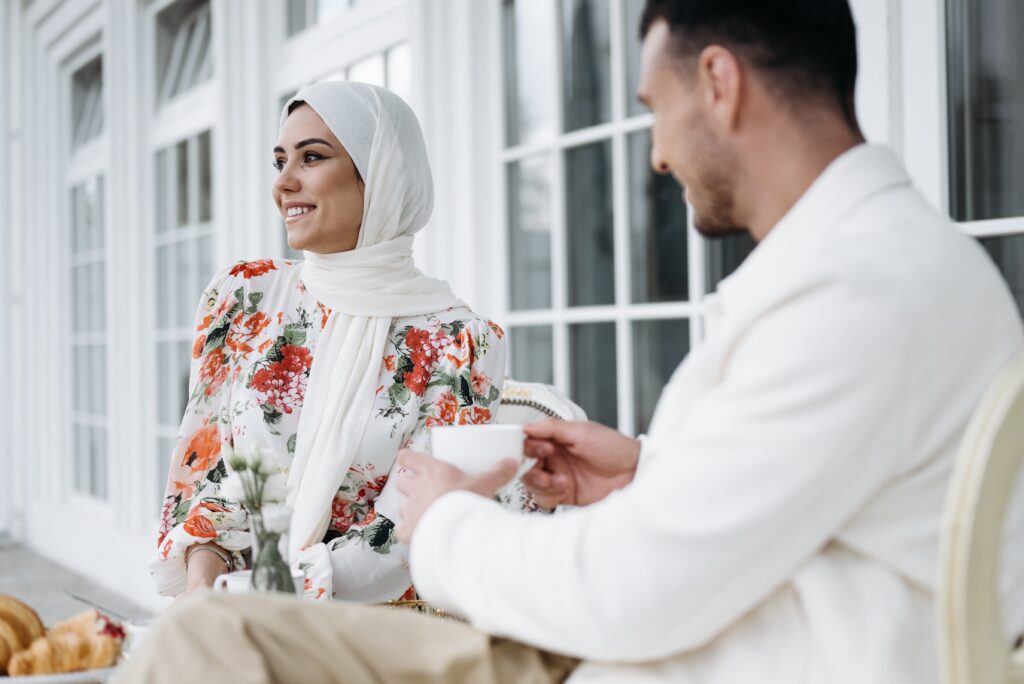 Other considerations
Food:
As a rule of thumb, most Muslims will not eat any pork products which will include gelatin so check with all your caterers for additives as well as the meat itself. Some Muslims will only eat Halal meat so again, it is best to talk to your guests far in advance to ensure they can eat the food you are serving. There should be no alcohol in the food either; again speak to your caterer as often it can be added to sauces.
Alcohol:
Most will not want alcohol in any form including as said in the food. You should have nonalcoholic drinks at your wedding for any non-drinkers but remember that doesn't mean providing boring soda only.
GET TIPS ON ALCOHOL-FREE WEDDINGS HERE
Animals:
Many Muslims avoid being around dogs; if a dog touches their clothing they will have to change so if you're having dogs at your wedding you need to consider your Muslim wedding guest and keep the dog away.
Prayer time:
You should consider prayer time for your Muslim wedding guest and provide a quiet space that is private which they can easily go to without asking. Like all these points, ask your friend what they need from this space. The ideal is a clean room, with a clean floor with something that they can lay down onto it. Speak to your venue too, as they may well have a dedicated space that they use.
Dancing:
Some Muslim guests may feel uncomfortable with mixed gender dancing and loud music so ensure there is an area where they can relax away from the dancefloor. This is a good idea for any wedding as not everyone wants to dance and likes loud music.
Seating Plan:
Communication is key here; ask your Muslim friends who they'd feel most comfortable sitting with.
Overall, everyone is different and has different needs so talk to them! Don't assume anything.
IF YOU FOUND THIS ADVICE ON HOSTING A MUSLIM WEDDING GUEST AT A NON MUSLIM WEDDING USEFUL, PIN IT!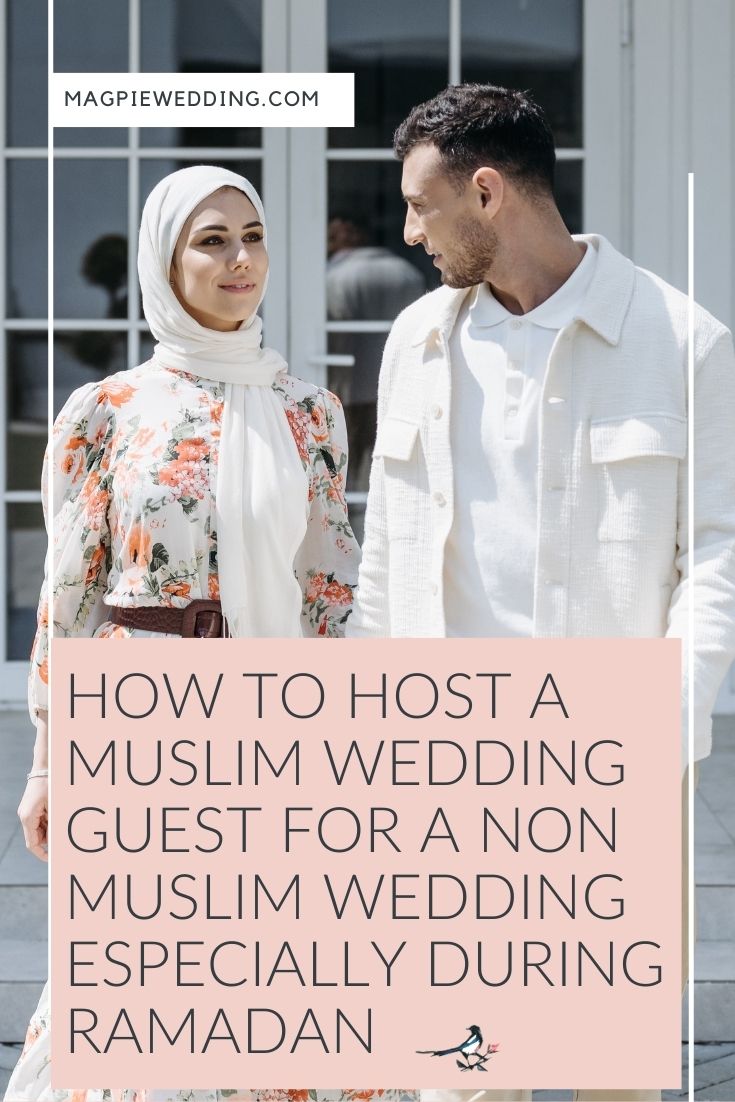 If you loved this advice you may also like;
8 Articles To Help When Planning An Accessible Wedding
5 Tips For Planning A Wedding With Deaf or Hard of Hearing Guests
Expert Advice If You're Worried About Getting Your Period On Your Wedding Day