It's that time of year again where we get to swoon over all the beautiful bridal dresses on display at London Bridal Fashion Week, and this year did not disappoint! Our top 10 favourite wedding dresses were difficult to choose with so many new and emerging designers showcasing their collections, but alas, we managed it, and have brought you our picks for the year ahead and beyond…
Our Top 10 Wedding Dresses – London Bridal Fashion Week
Victoria Sanders
British couture designer Victoria Sanders offers something unique within the bridal industry, with her love of colour and break from traditions she creates hand-finished, embroidered and hand painted bridal gowns for modern, alternative brides. The collection has gowns ranging from "vibrant, colourful and heavily embroidered pieces to others with very soft hints of colour. Also included are some ivory and white pieces with touches of metallic and sparkle"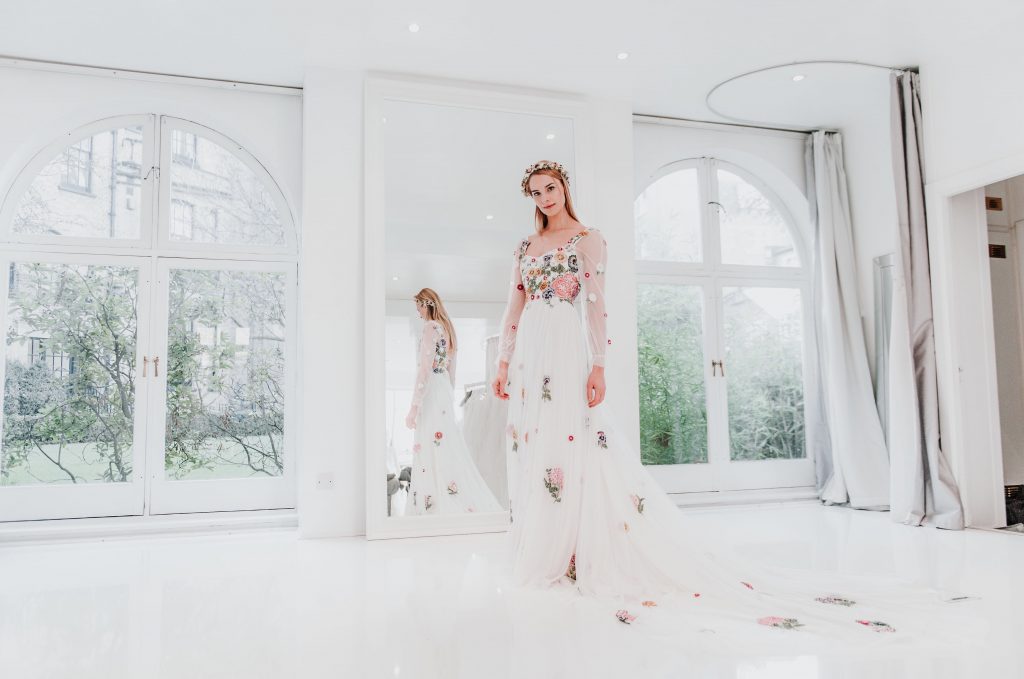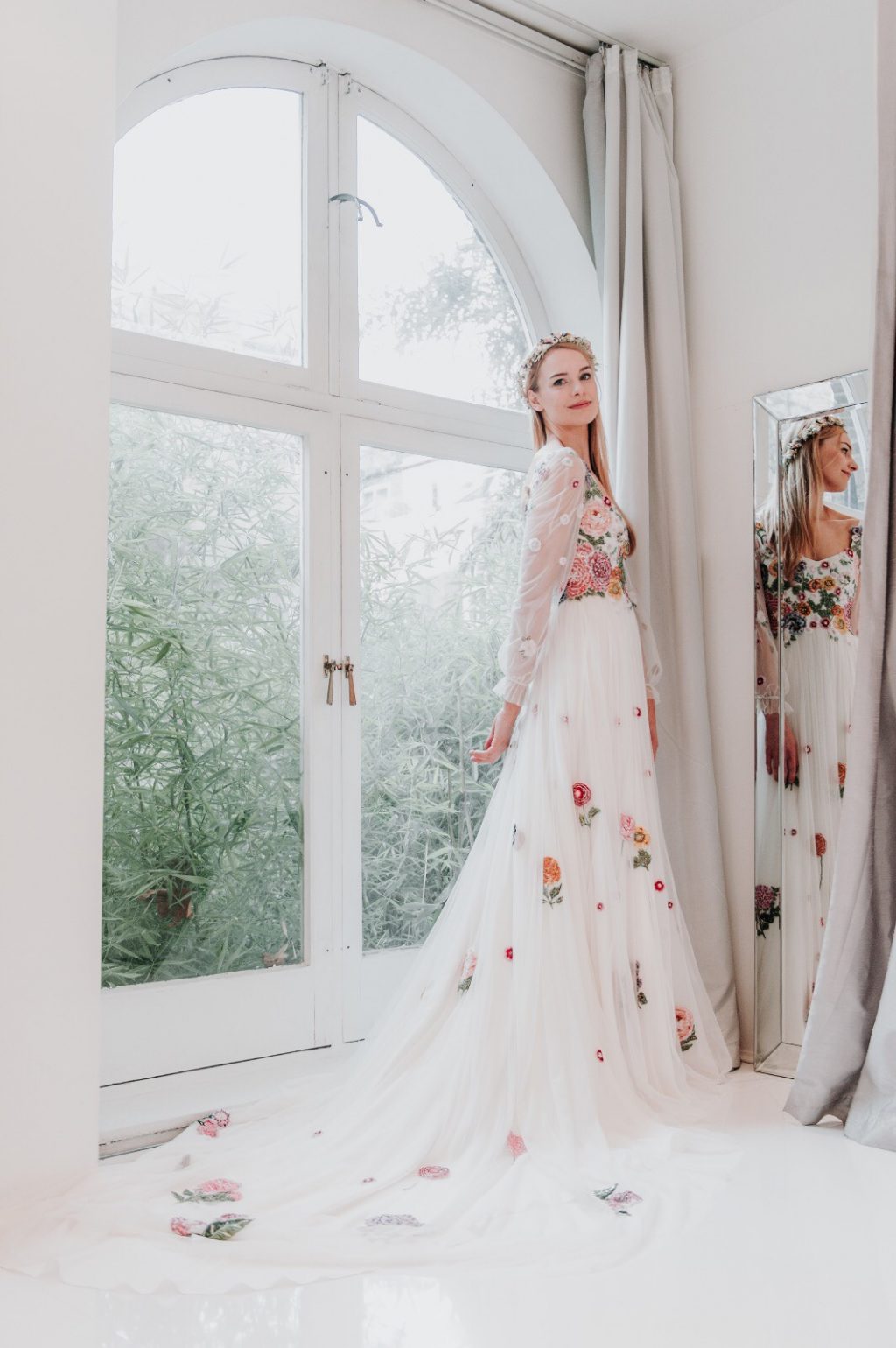 From the 'Botanica' collection we absolutely fell in love with two of the gowns – we love some alternative bridal here at Magpie Wedding so this hand embroidered dress with coloured flowers was definitely on our most loved radar…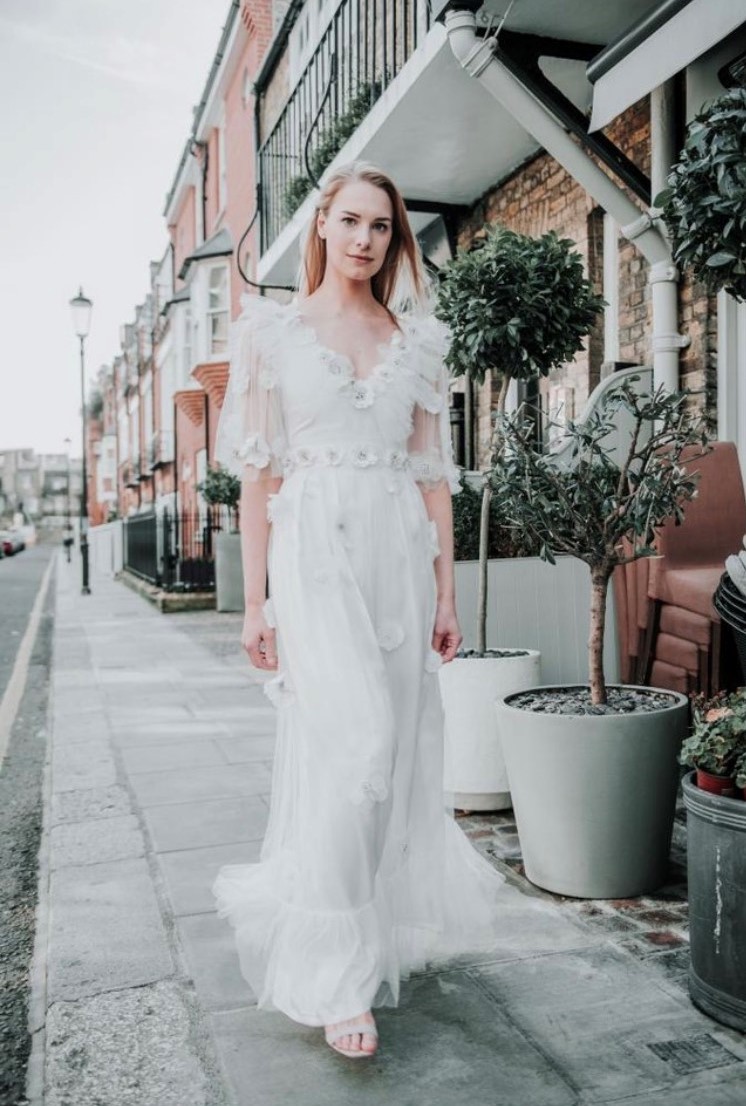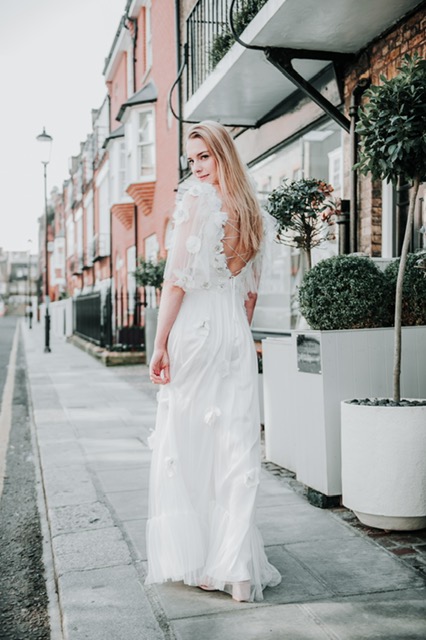 …and for the bride that wants to stick to traditions of colour Victoria Sanders embellishment and 3D florals are the perfect way to express your style. This chic, romantic shape gave us all the feels!
Diane Lewis
Australian designer Diane Lewis Couture well established but new to the British Bridal Industry showcased her latest collection and the silhouettes and craftsmanship were impeccable. One of Australia's most esteemed Couture Designers, she is renowned for her the fit of her bridal gowns. She is also an advocate of slow fashion… hurrah! and all her gowns are created in her North Sydney Atelier.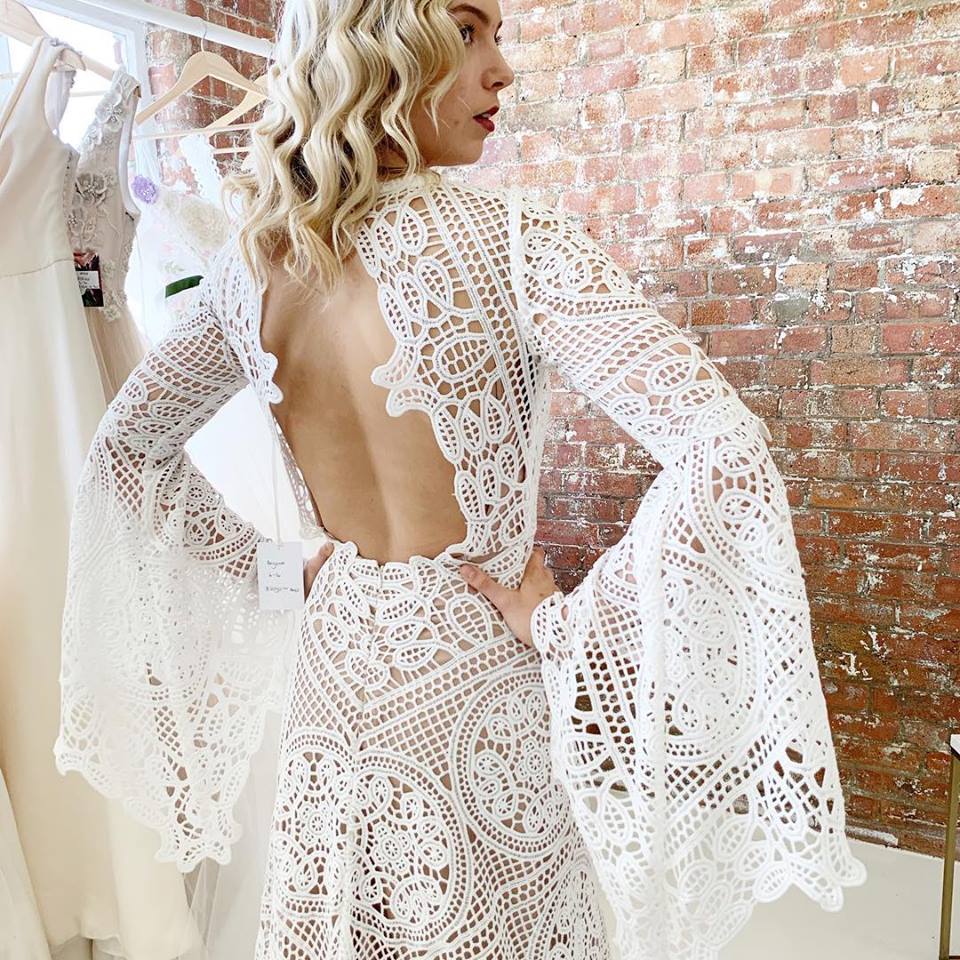 Sleeves, sleeves, sleeves… and the most beautiful ones at that! The sleeve is a huge statement and trend on the cards for 2019 and beyond, and this heavy lace bell sleeve ticks all the boxes for that boho, festival vibe for your big day!
Daalarna
Created by Anita Benes Hungarian based couture brand Daalarna offers, chic, elegant and graceful silhouettes. heavily influenced by European styling it's feminine approach to design gives it a timeless classic feel with a modern twist.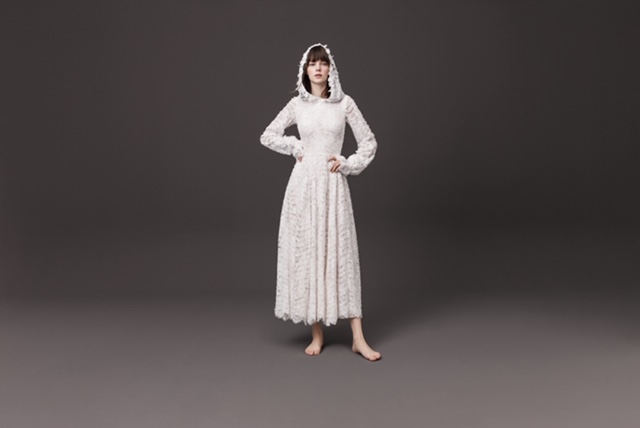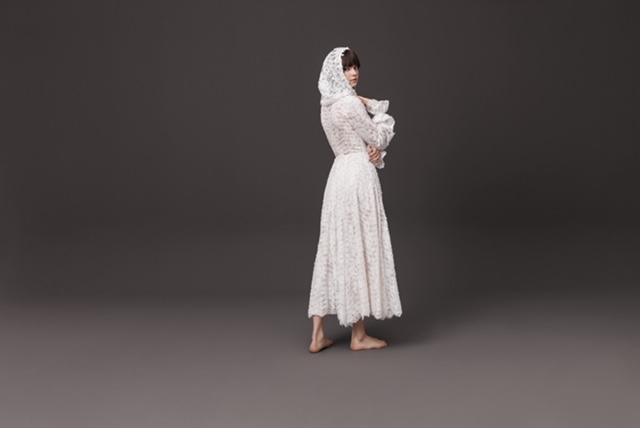 The bridal hood featured heavily at London Bridal Fashion Week and paired with this 1940's silhouettes it gives a sleek, modern look for the alternative bride looking for some whimsical mystery on her big day.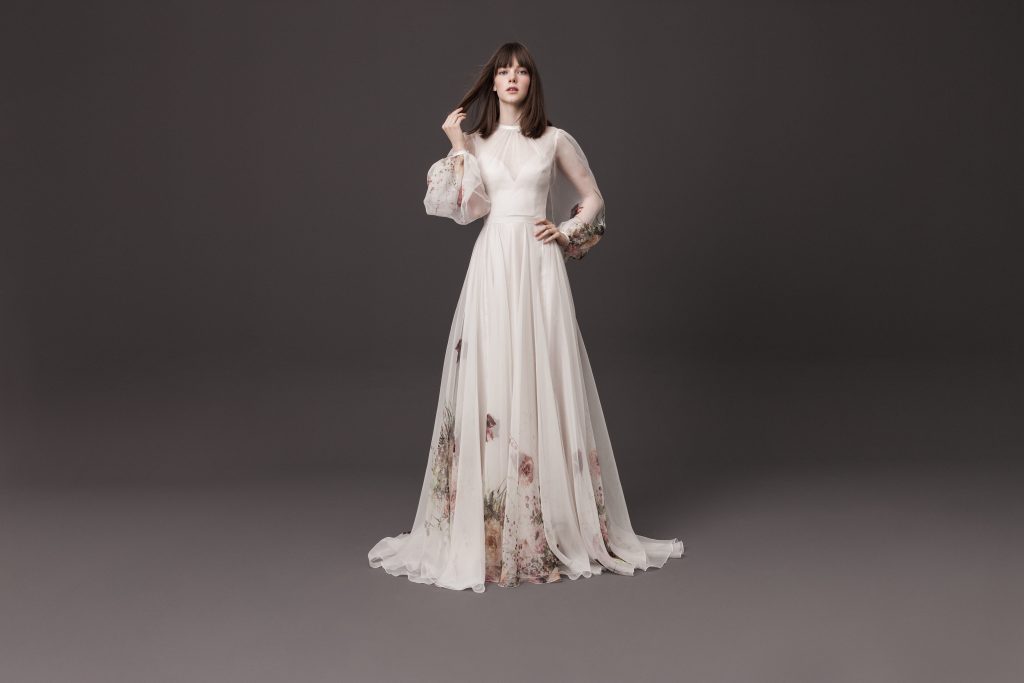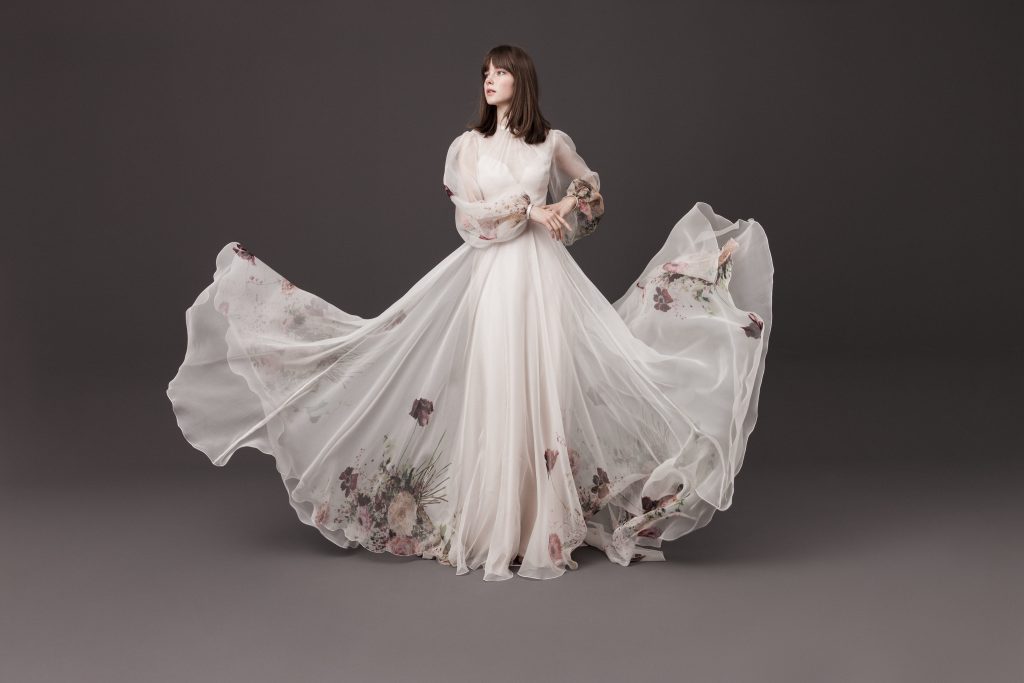 This Daalarna gown had us swooning! With its ethereal full floating skirt and sheer sleeves, we fell in love! Not to mention the most beautiful hand painted flowers throughout the design- perfect for your spring summer wedding nuptials it creates drama… without the drama.
Alena Leena
AlenaLeena Bridal offers classic bridal with a twist, each dress is tailor made with Italian satins and silks, oozing quality and style. With the option to customise your gown it offers freedom of choice to brides. The hallmark for the brand is it's names of dresses, each dress named after the flower that was it's main source of inspiration.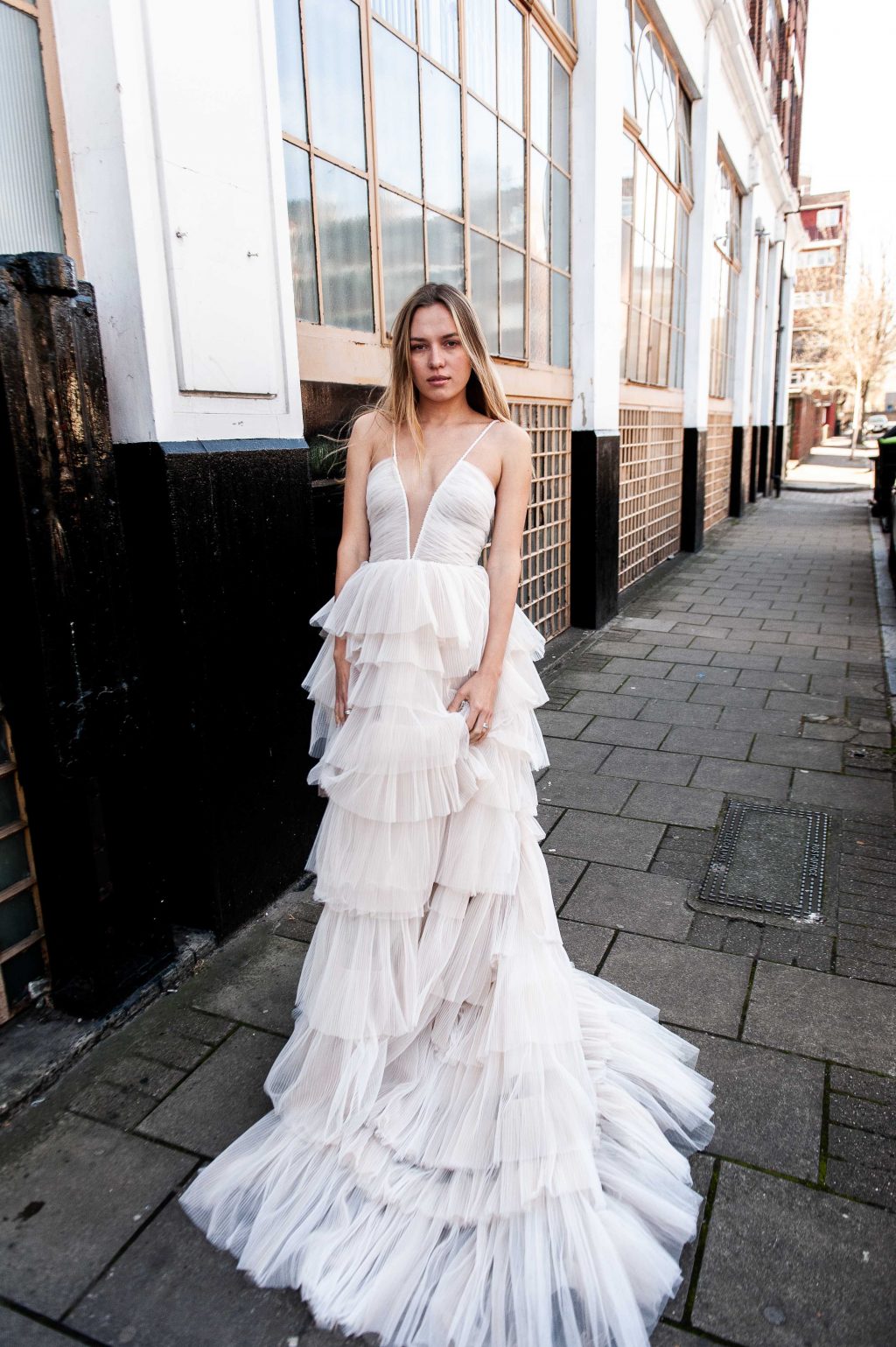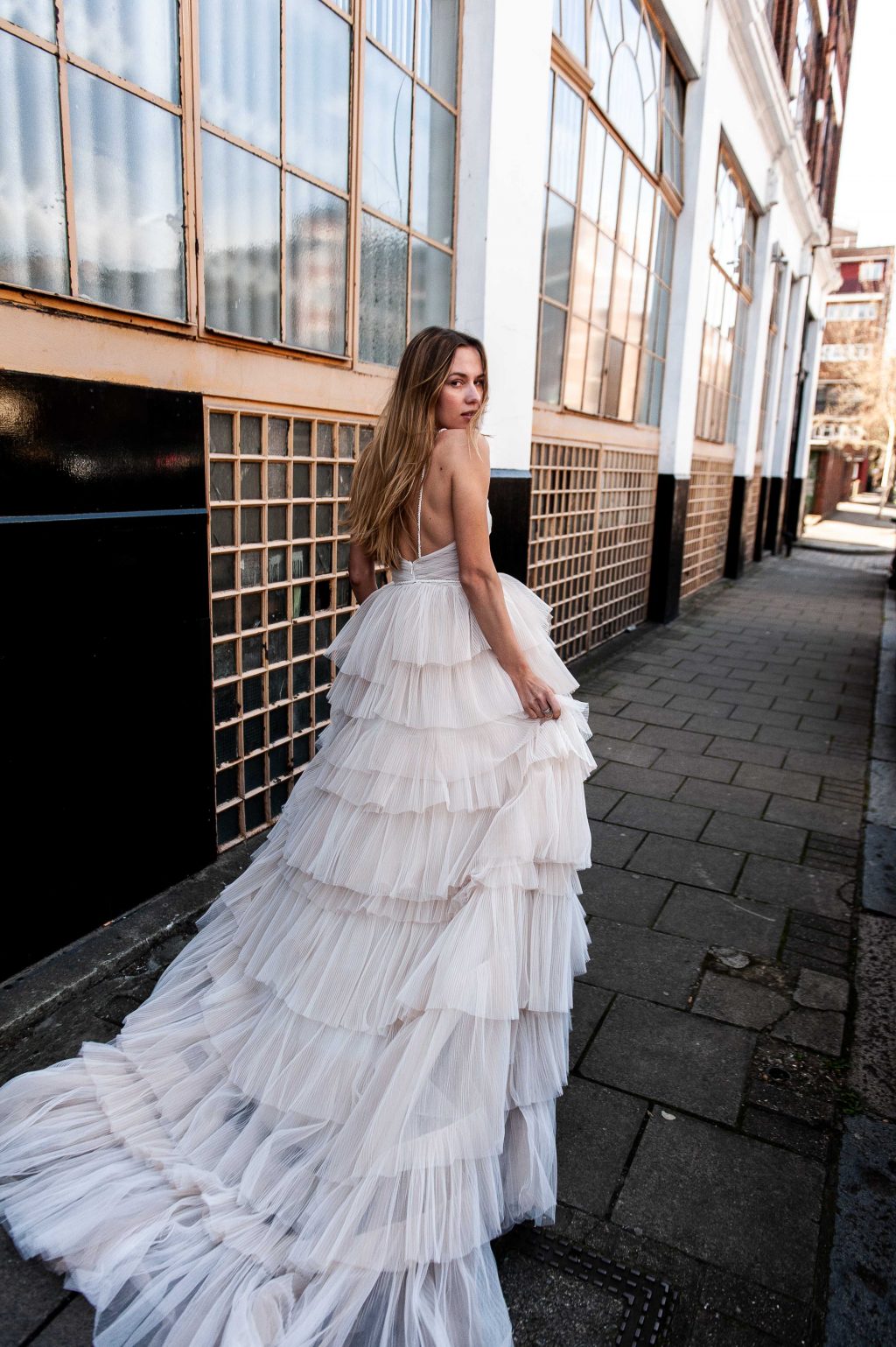 Incase you haven't noticed we are partial to a Raa Raa or two here at Magpie! So this tiered raa raa skirt definitely had our attention! Layers of beautiful blush tulle, it's simplicity on detail complimented it's dramatic silhouette to perfection!
Shikoba
A brand for the boho loving bride Shikoba Bride is the brain child of industry friends Fi and Becca. They wanted to produce a strong bohemian brand for the adventure loving, free-spirited brides around the globe. The collection features beautiful boho wedding dresses which are available exclusively online and some designs are limited edition.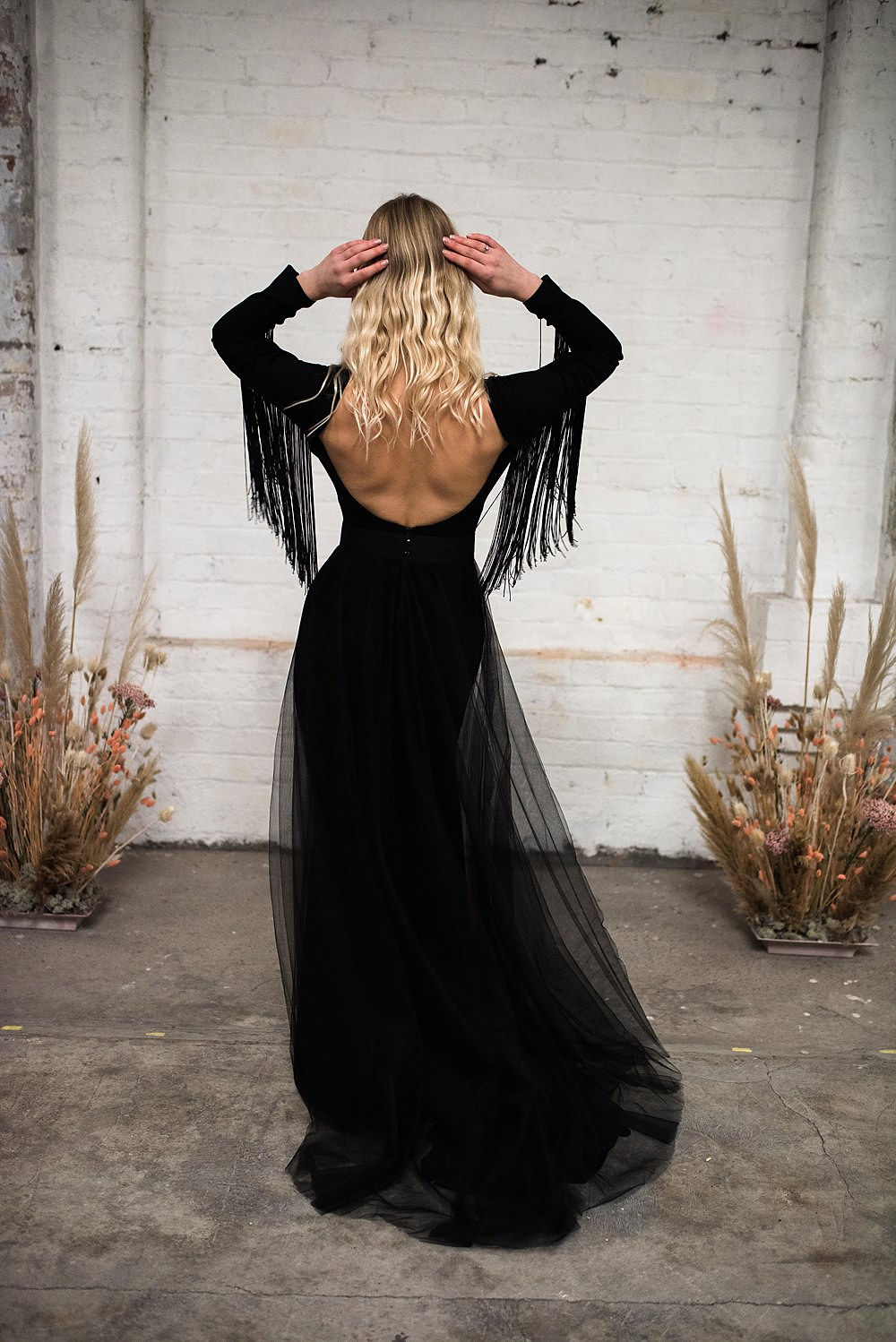 We couldn't let this boho beauty in black go unnoticed! Black is not for every bride but can have a dramatic and show stopping effect! And this number is also available in Ivory so if you love the design there's a classic option available for your big day!
Bon Bride
British designer Pippa Cooke is the face behind BON BRIDÉ with feminine principals at it's core, it's simple and elegant designs create an understated yet striking look for your wedding day. Sometimes simple is more.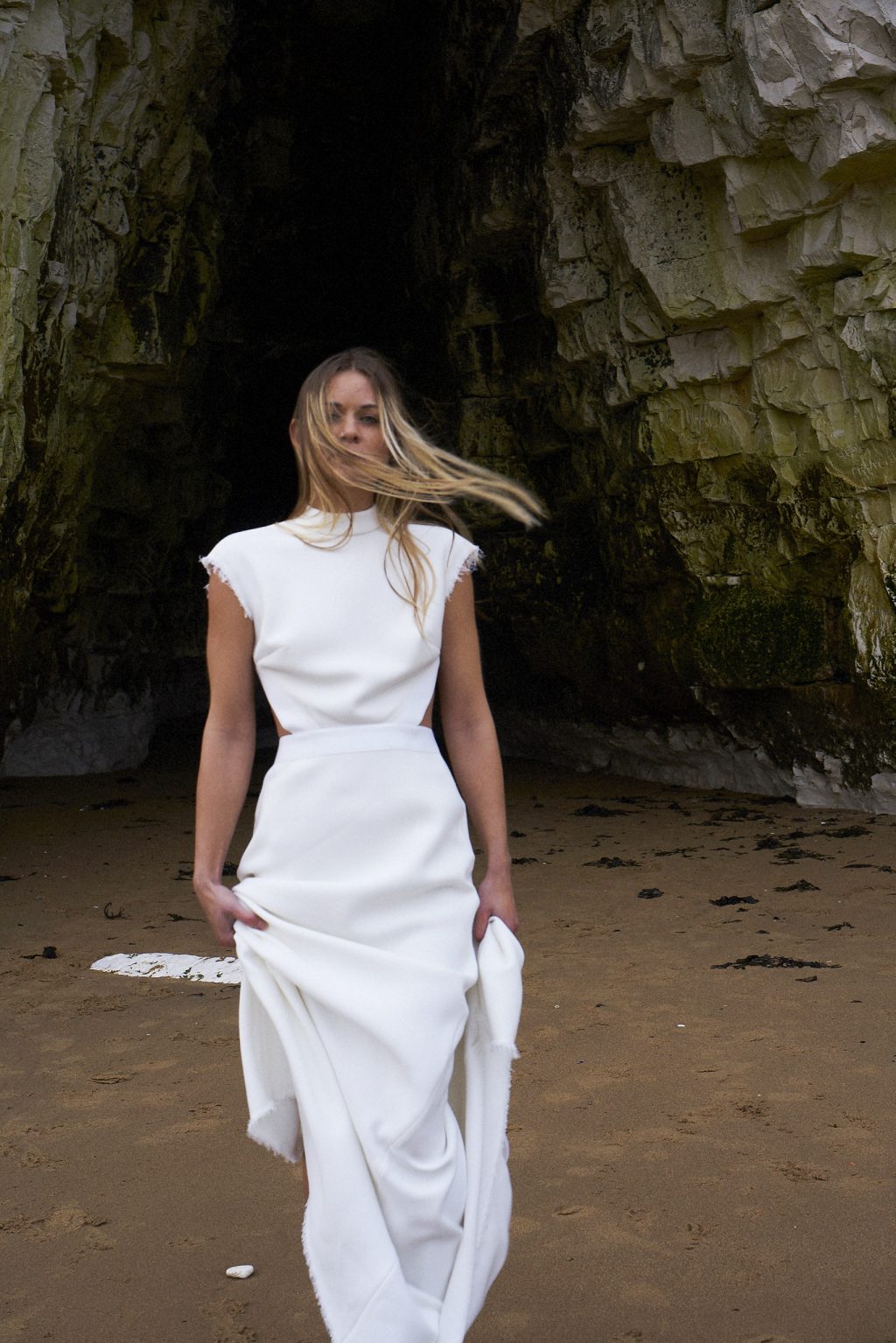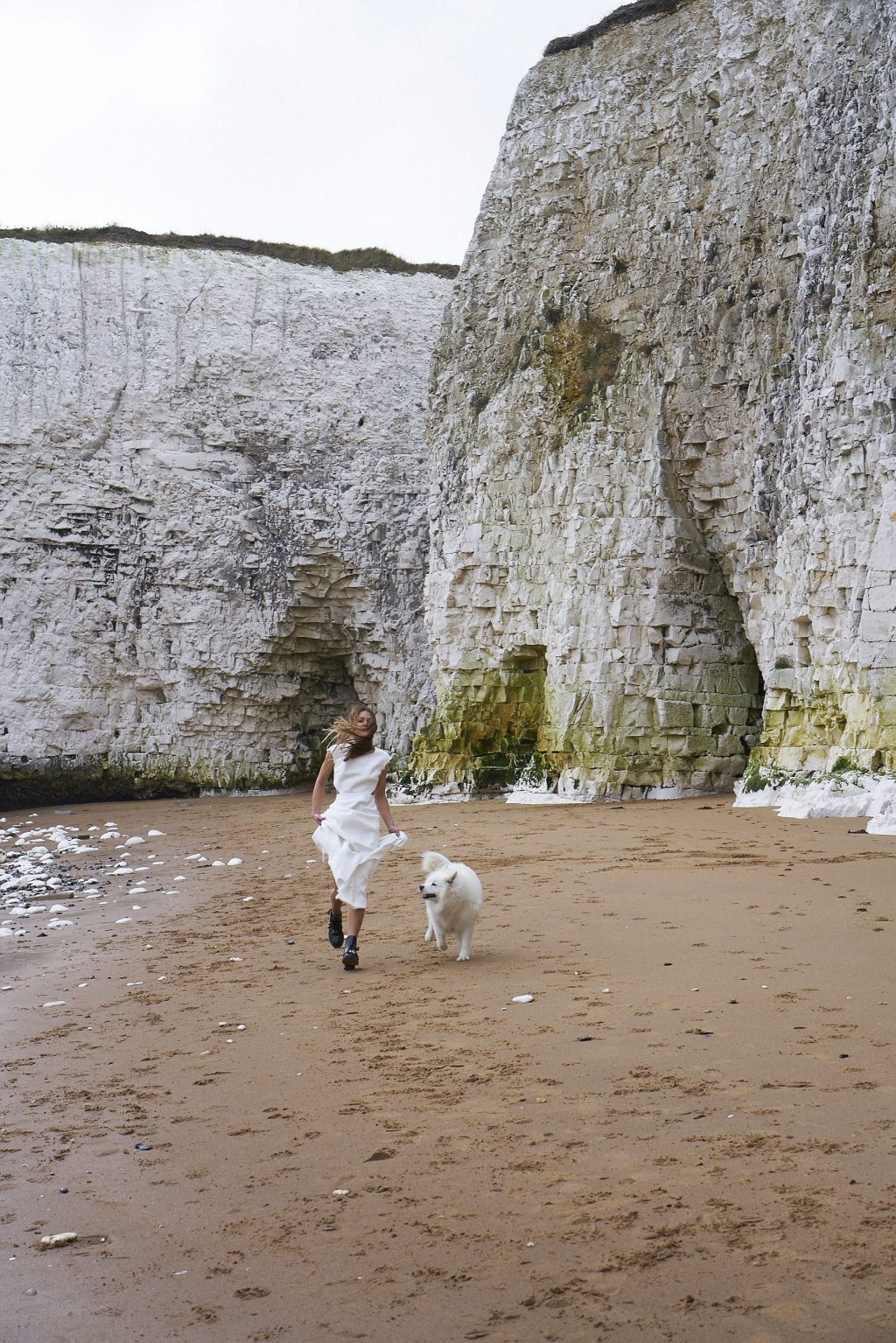 Divine
Romanian brand Divine offers romantic ideals, bohemian spirit and femininity. It oozes simple and elegant details with unconventional style. The aesthetic signature of the brand is retro romantic inspiration, fluidity and freshness, all of which a portrayed to perfection throughout each design.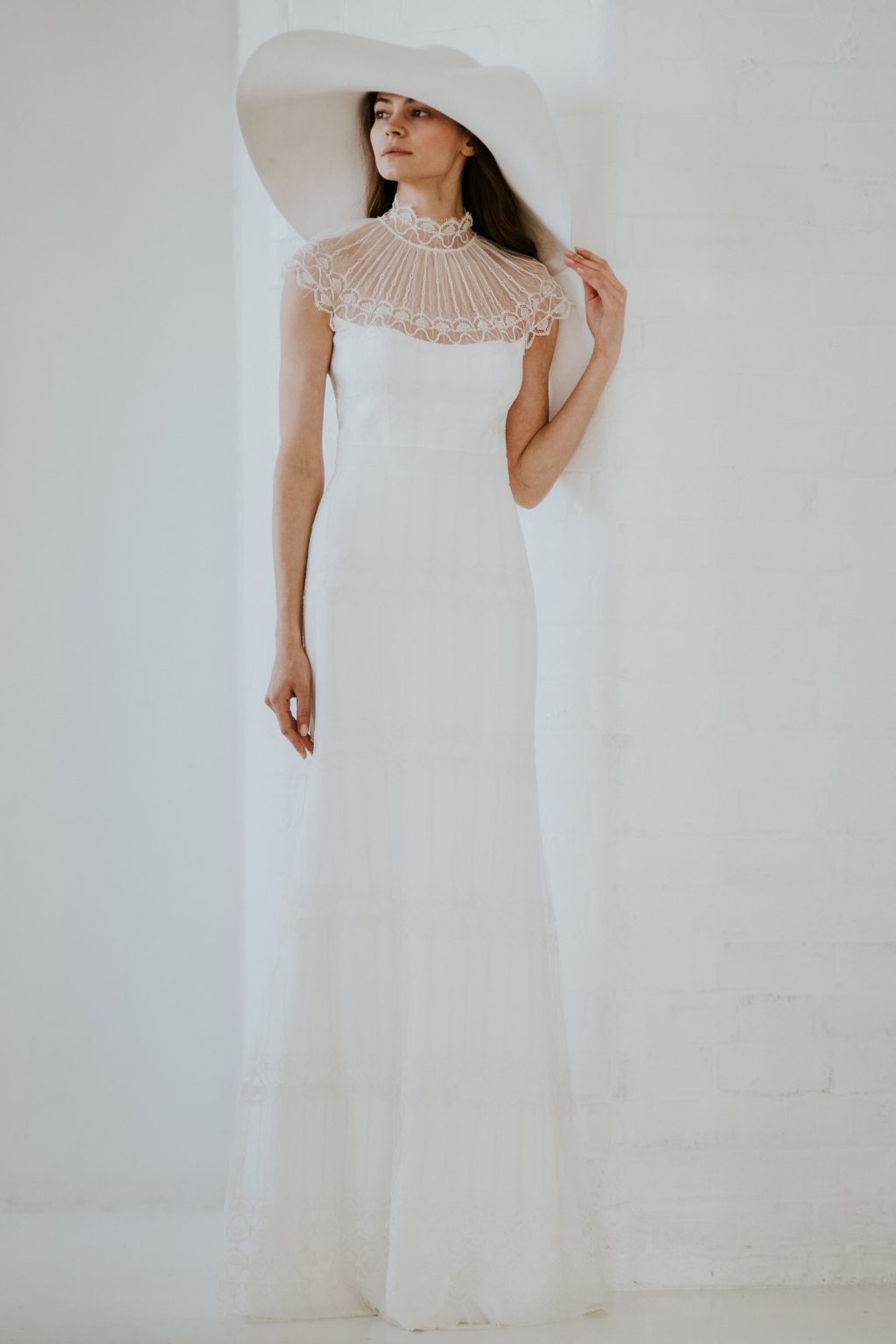 We're all about a beautiful and elegant necklines, and this fits the bill perfectly! Paired with the most fabulous bridal hat too, which are also making a comeback into the bridal ensemble! Simple. elegant and chic at it's best!
Bowen Dryden – huge sleeves
Sharon Bowen-Dryden the face behind the Bowen Dryden brand, is a world leading Haute Couture Fashion Designer, and is well established in the Bridal industry, both for designing her cutting edge, alternative Bridal collections, and creating exclusive unique Bridal Gowns for individual clients. Her style is unique and her designs exude personality, style and drama!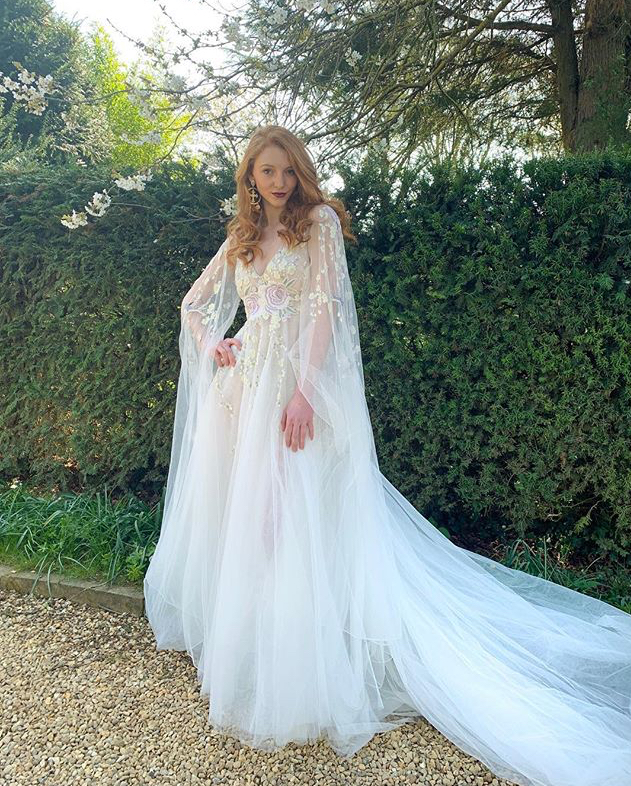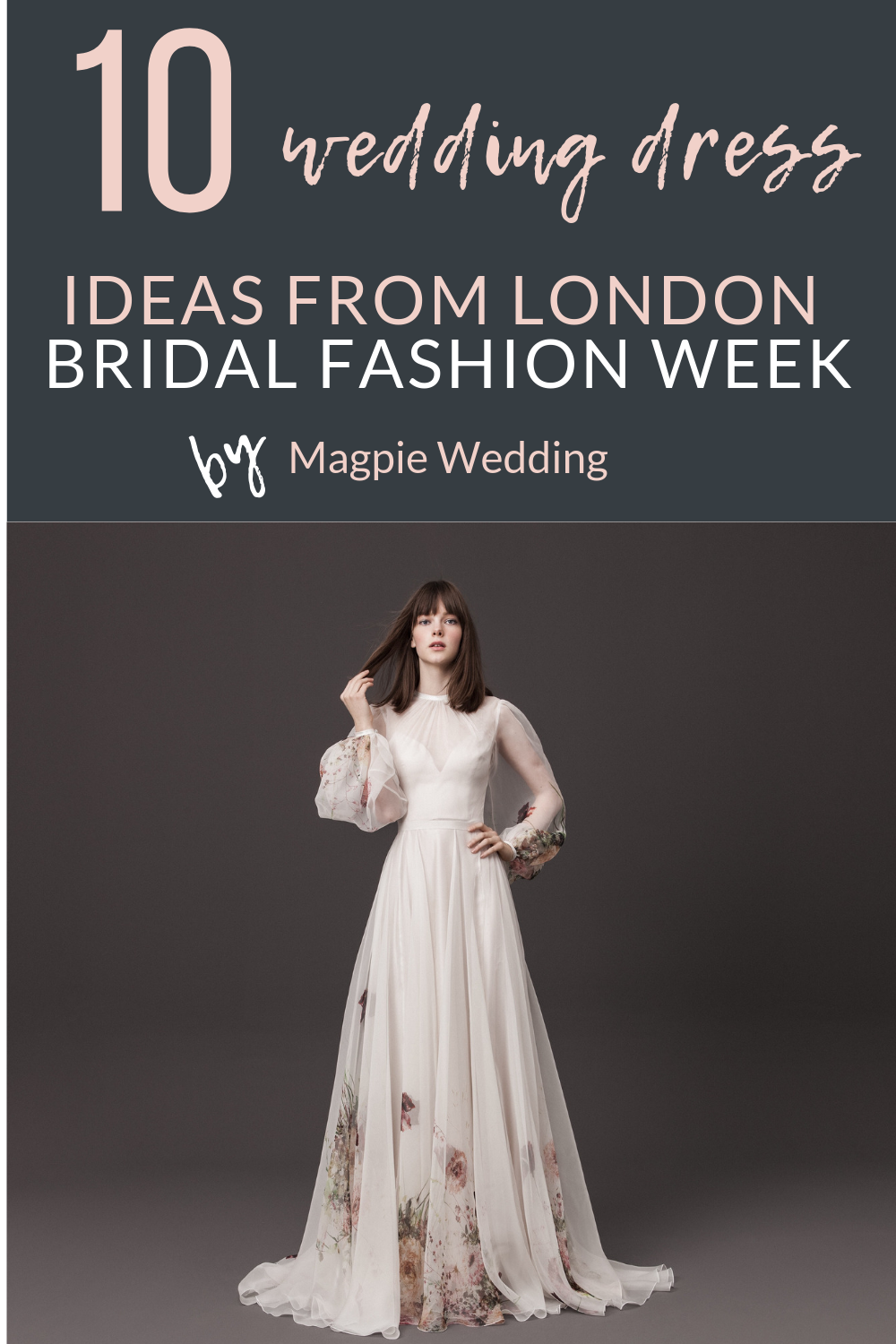 Looking for more wedding dress inspiration? Check out our online magazine
BOND BRIDE