When this landed in our inbox we just couldn't get enough of it! In the year of 2020 we all need some cheering up and if you're a dog lover or not, this is the most adorable shoot! A full on dog wedding with a pawfect ceremony and doggy ice cream treat reception.. we just LOVE IT! Organised by Becky Bosman at the wedding venue The Lost Village of Dode in Kent, photographed by Leonie May Photography and involving a whole team of doggy lovers it's sure to cheer you up. If you're looking at including your furry friends in the big day there's lots of ideas and inspiration for you, or if your doggy has a furry friend their fond of, you could host your own doggy wedding! Yes please!!! We hear from the human team…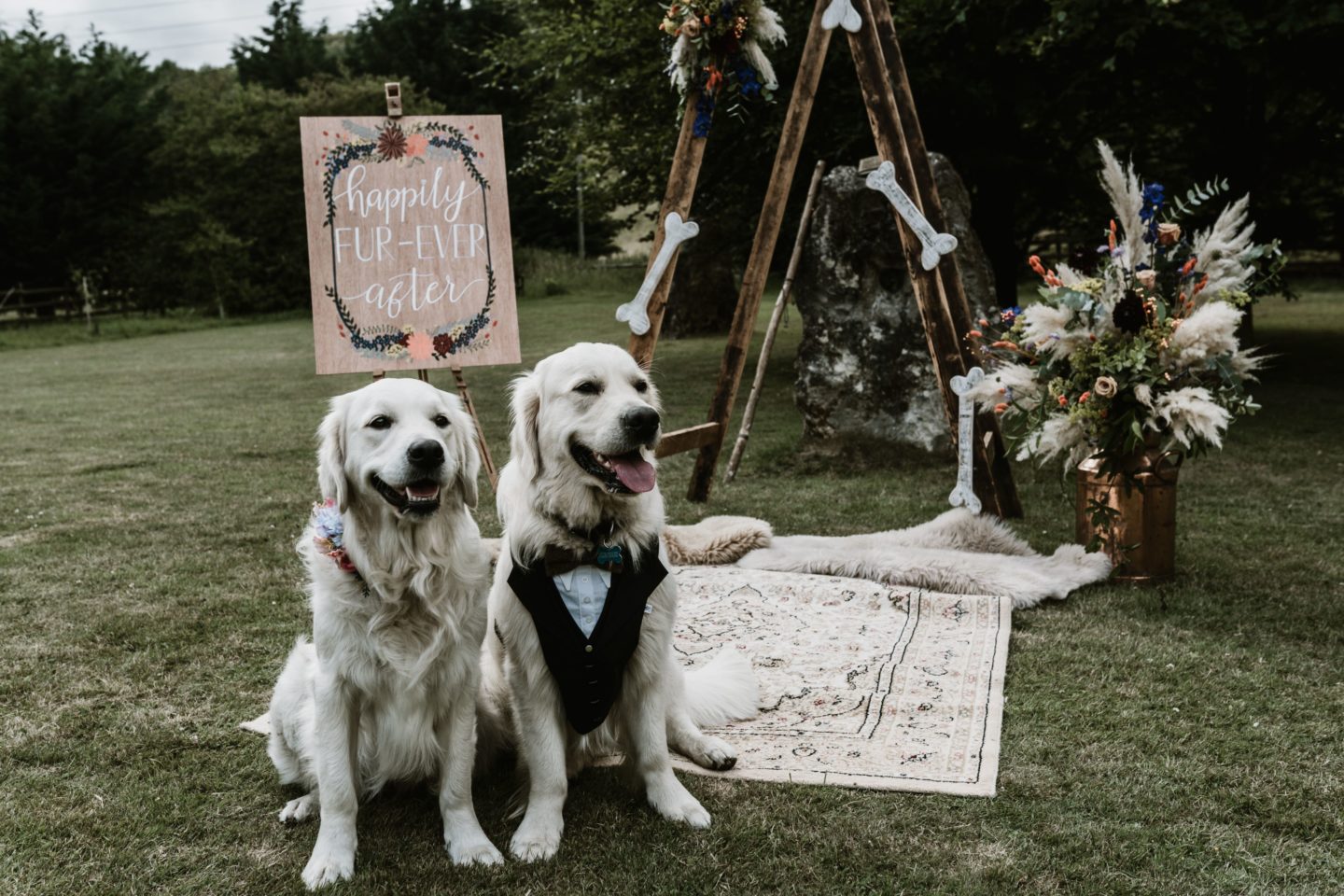 "With Covid causing mayhem this year we wanted to do something a bit different, I love dogs, and we wanted to do something to spread some cheer to people during the current turbulent times and show that weddings don't always necessarily have to be just 'people'! The Lost Village of Dode, in Luddesdown Kent is a unique and historic venue dating back some 900yrs, restored and now used for civil ceremonies, handfastings, naming ceremonies and now doggy weddings!"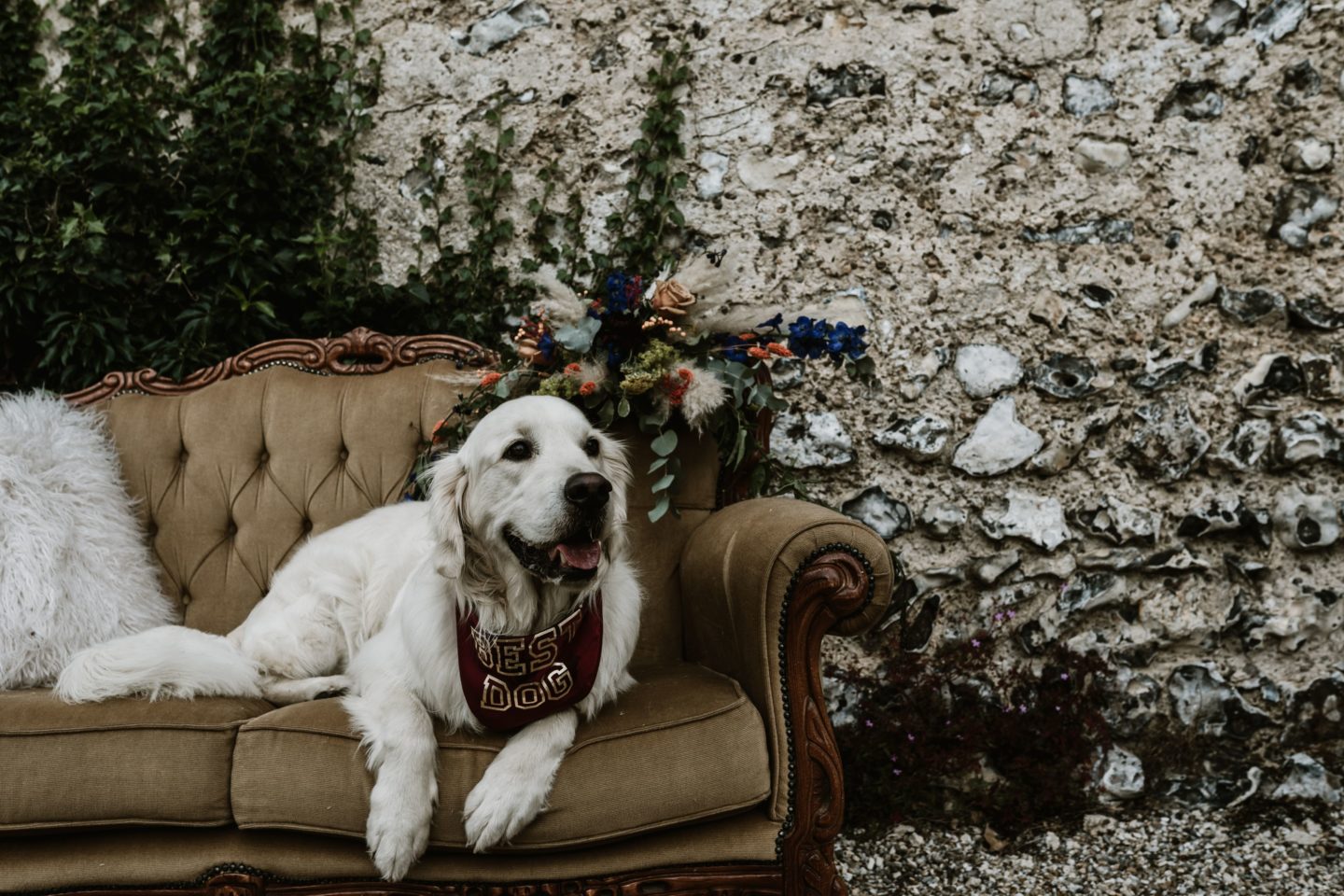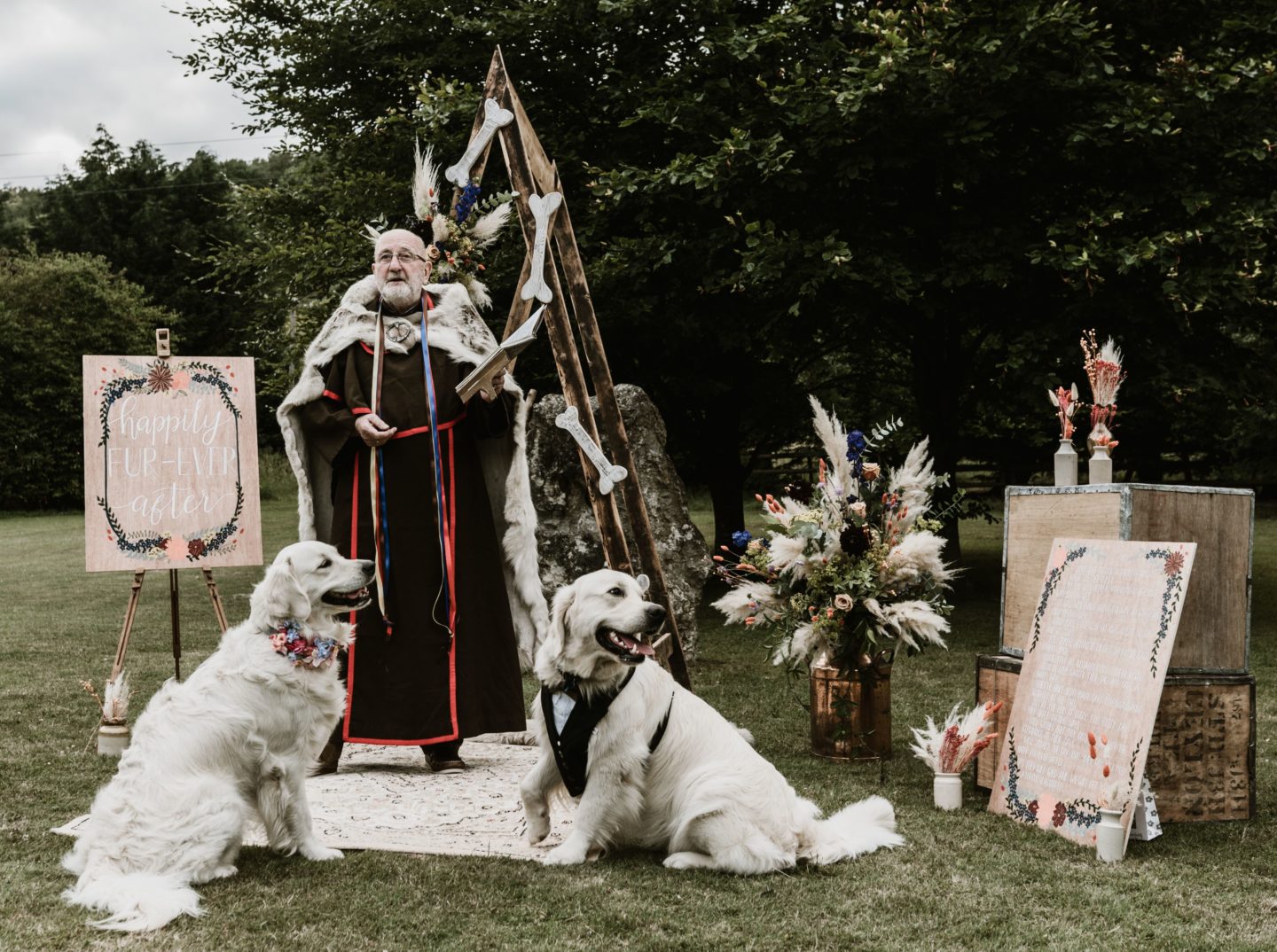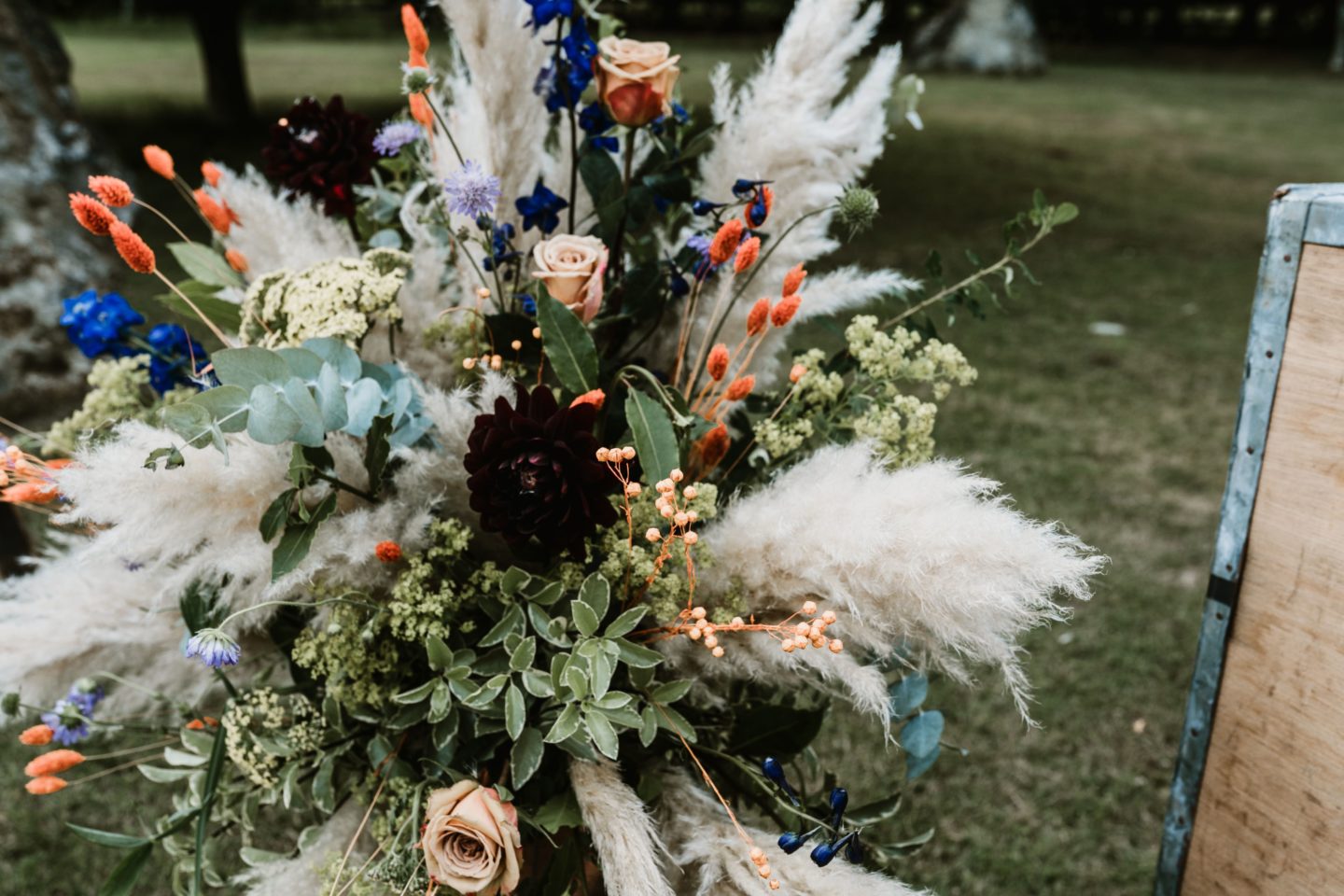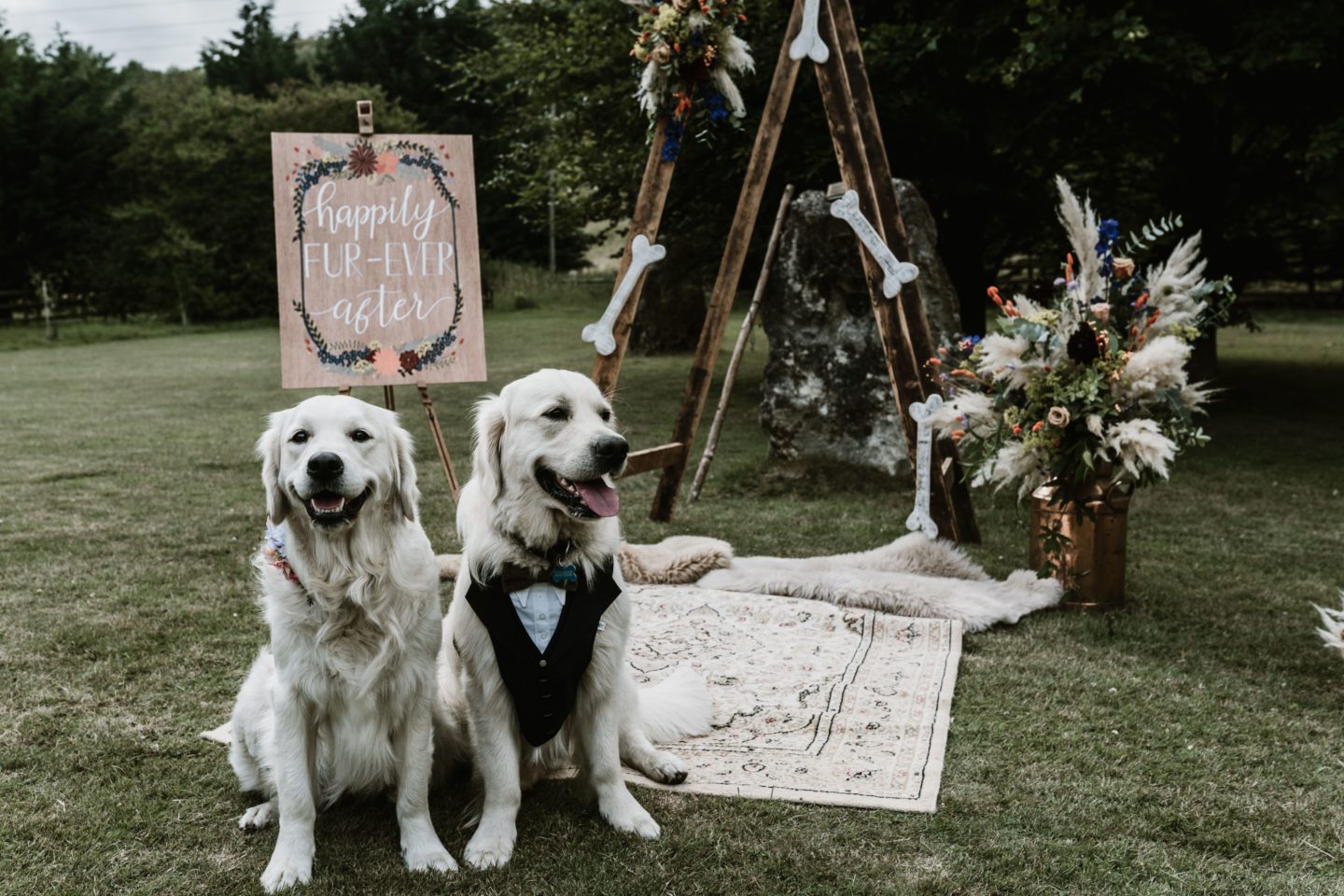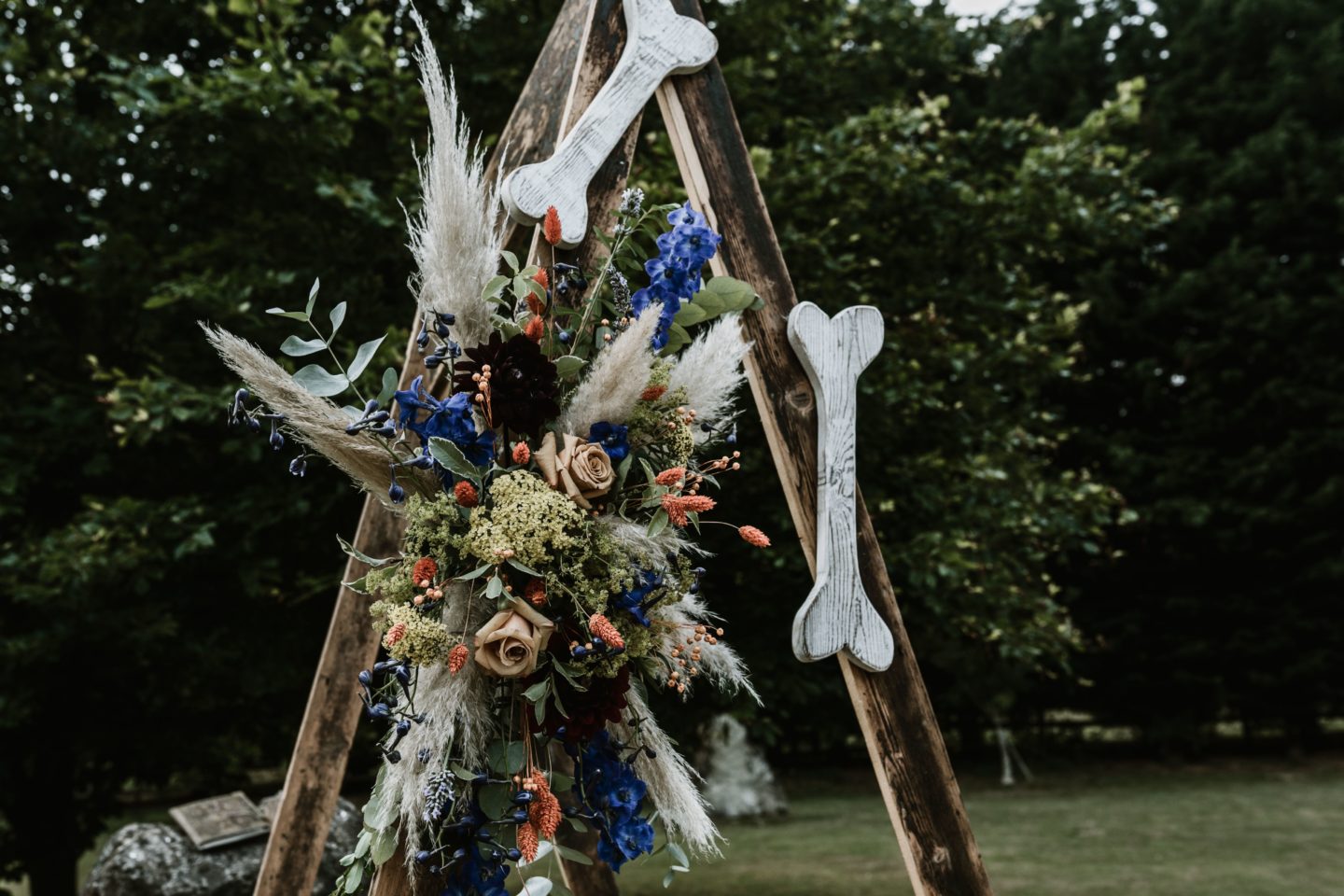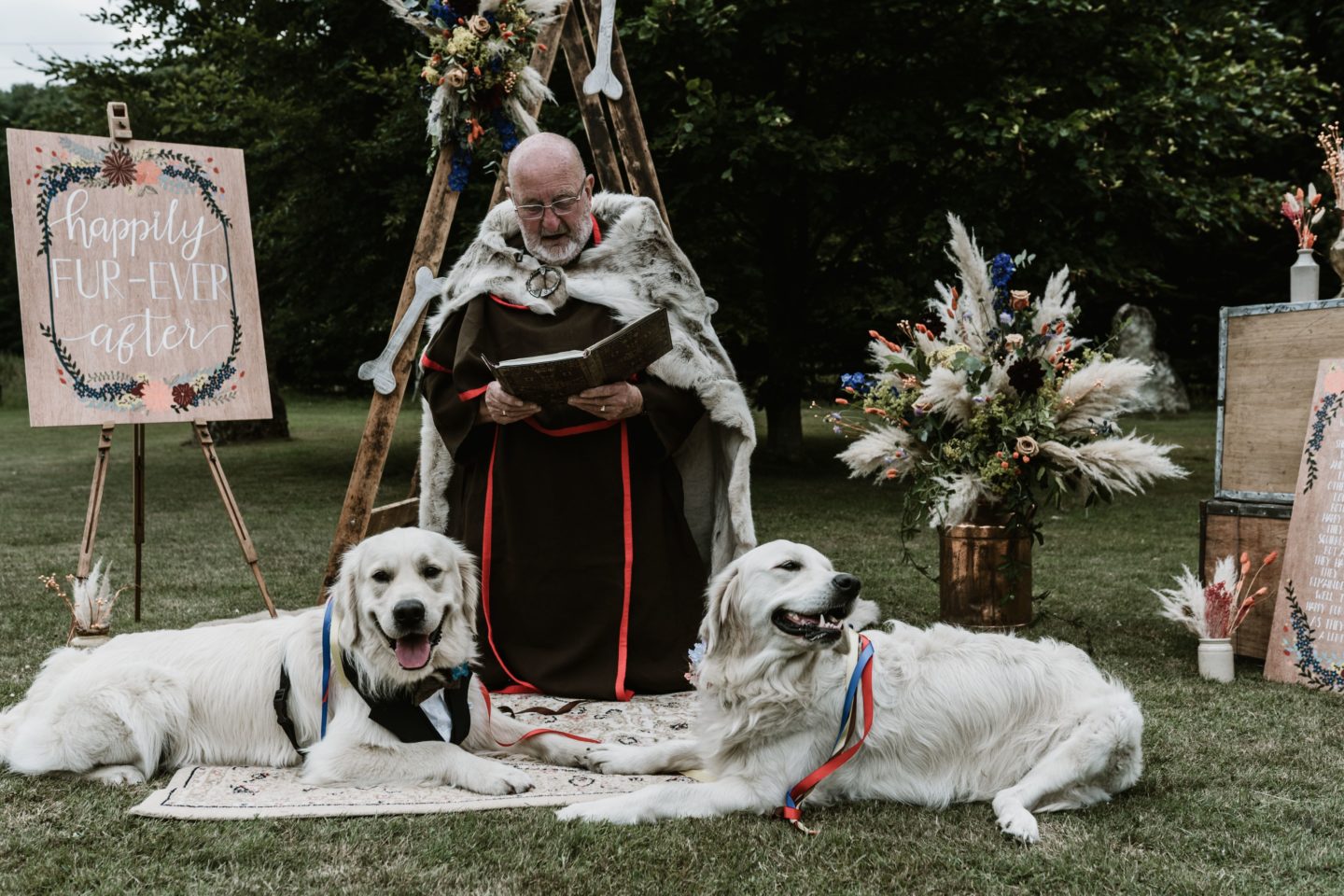 Photography – Leonie May Photography
"I absolutely adore animals so I saw dog wedding and thought this is definitely for me! It was definitely carnage with a load of golden retrievers to try and pose but we tried as much as we could to let them do their own thing and enjoy themselves, it was a wedding after all! I love doing things a little different so this type of wedding was soooo much fun, spending time with a load of bundles of fun was heaven, there was at many points a runaway bride but we had lots of fun and got some cute photos for sure!"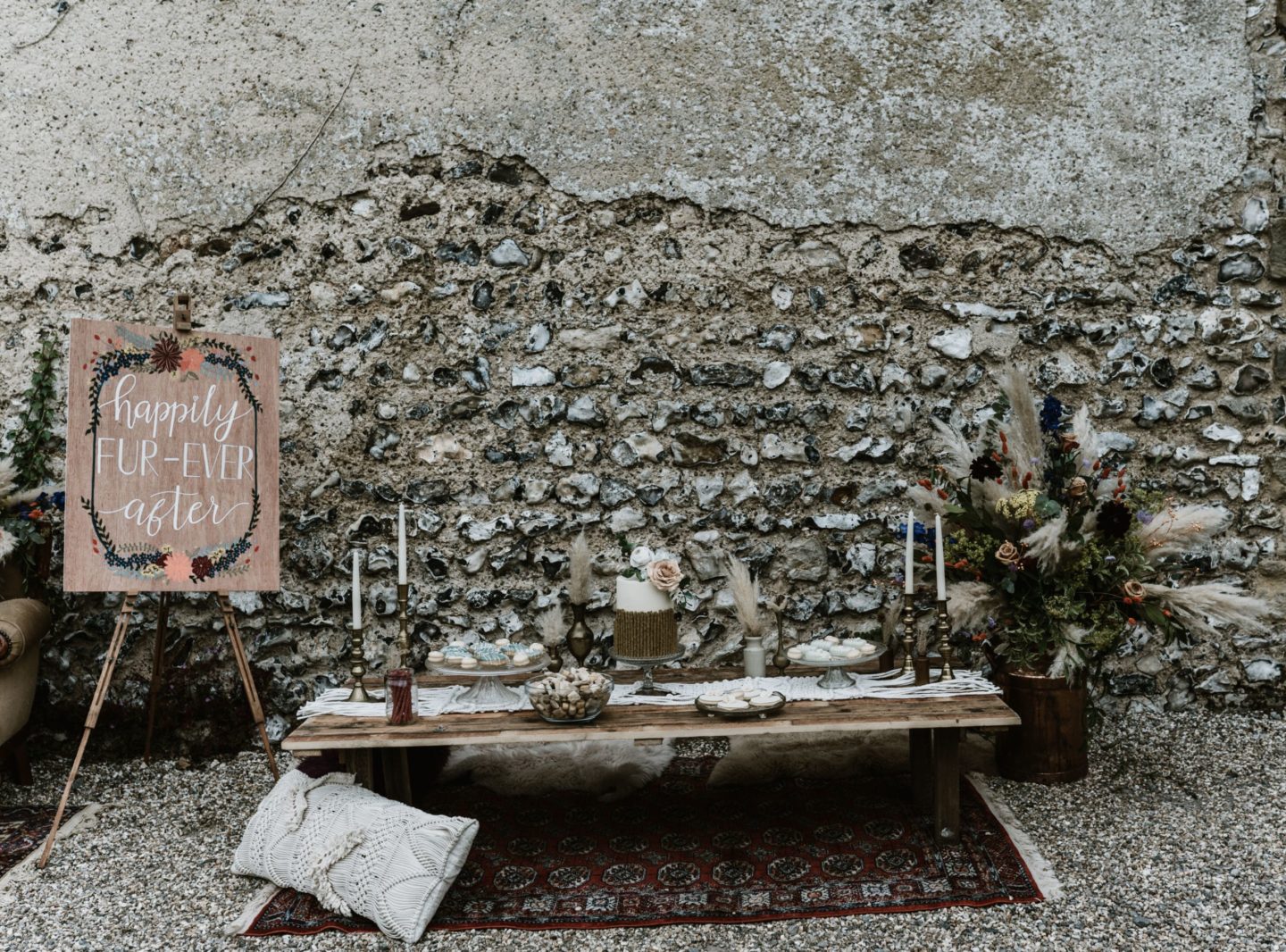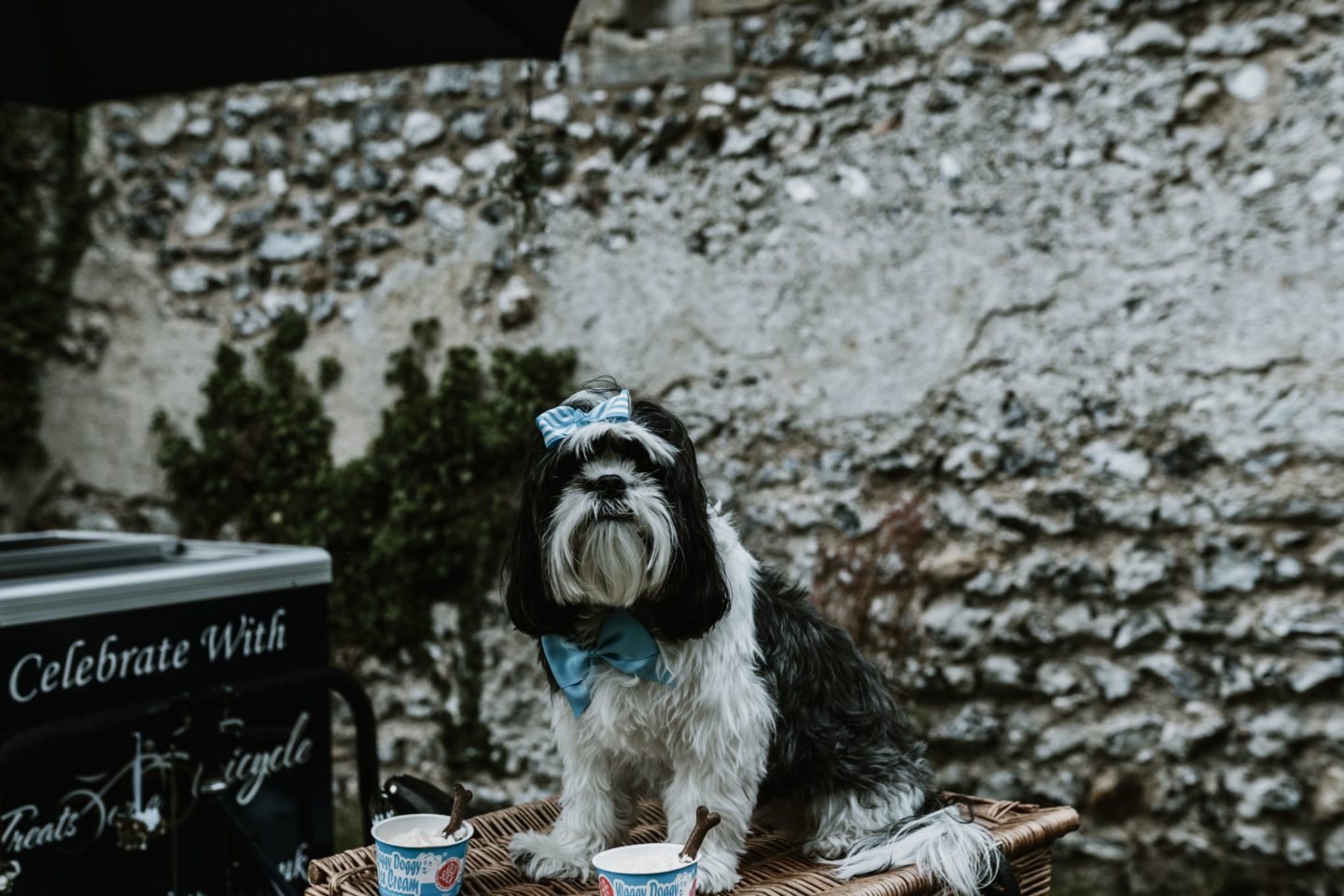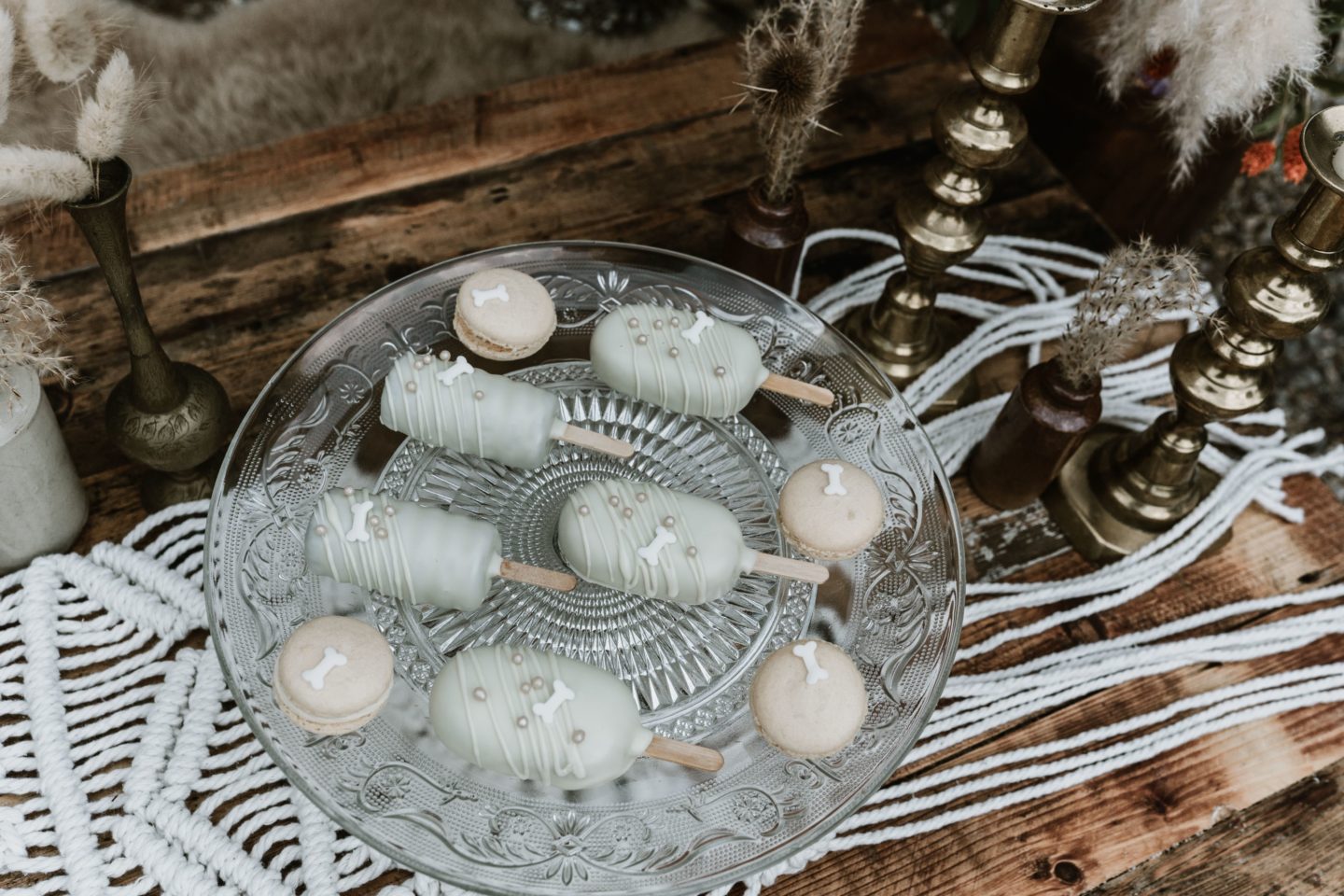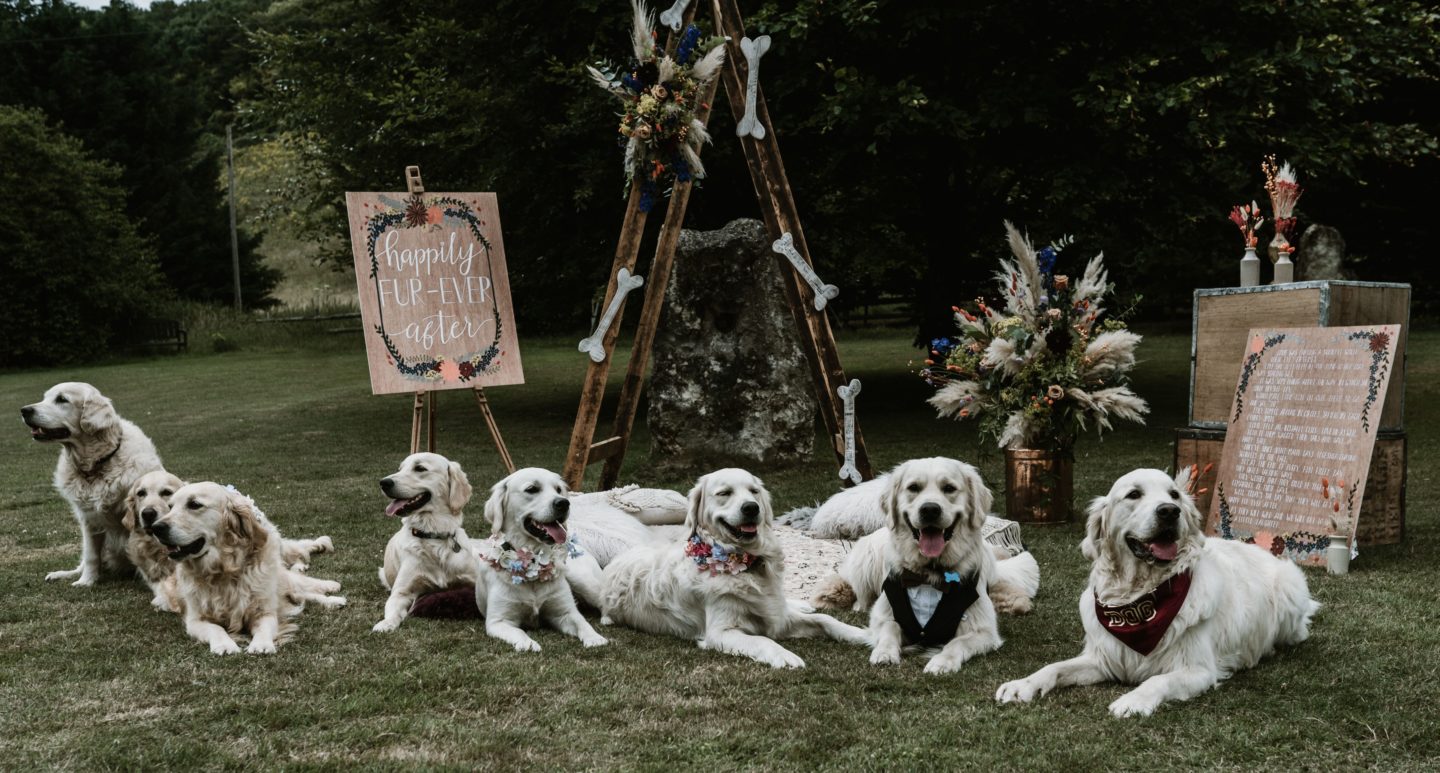 Ice Cream – Treats on a Tricycle
Dogs are always considered to be part of the family and over the years have increasingly become a part of their owners weddings and other celebrations too. We have always catered for the dietary needs of all, and in respect to the 'furry wedding guests' this is no exception. Just like our 'human' ice cream, it has to be to a standard which surpasses typical expectations so when we heard about this totally unique 'wedding shoot', to have our own furry helper serving the guest with a real 'Doggy Ice Cream' We knew that not only was this crucial to providing some awesome moments to capture on film but also knew the dogs would simply love their special treat too;  particularly at one of the most picturesque and intimate venues we have ever attended.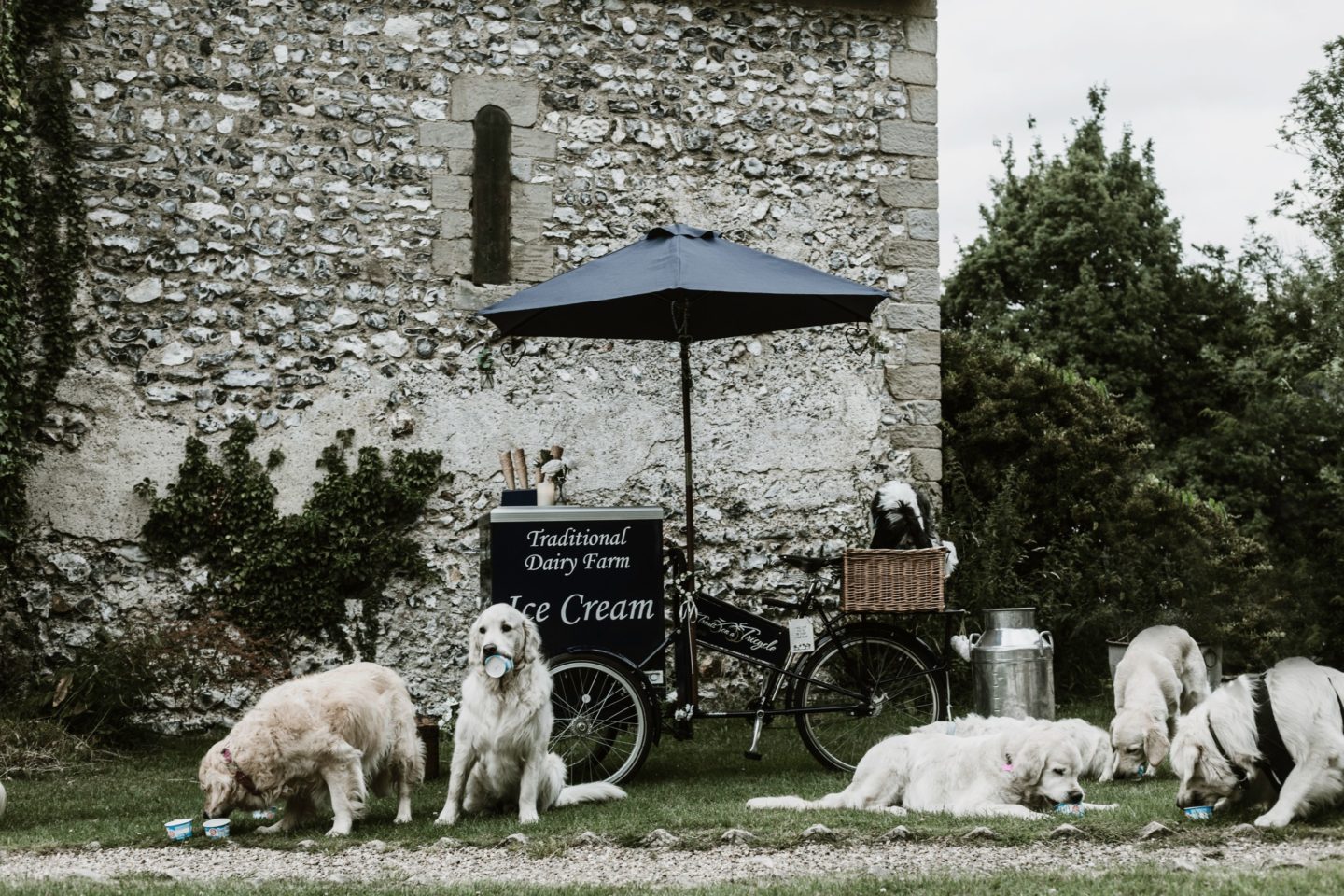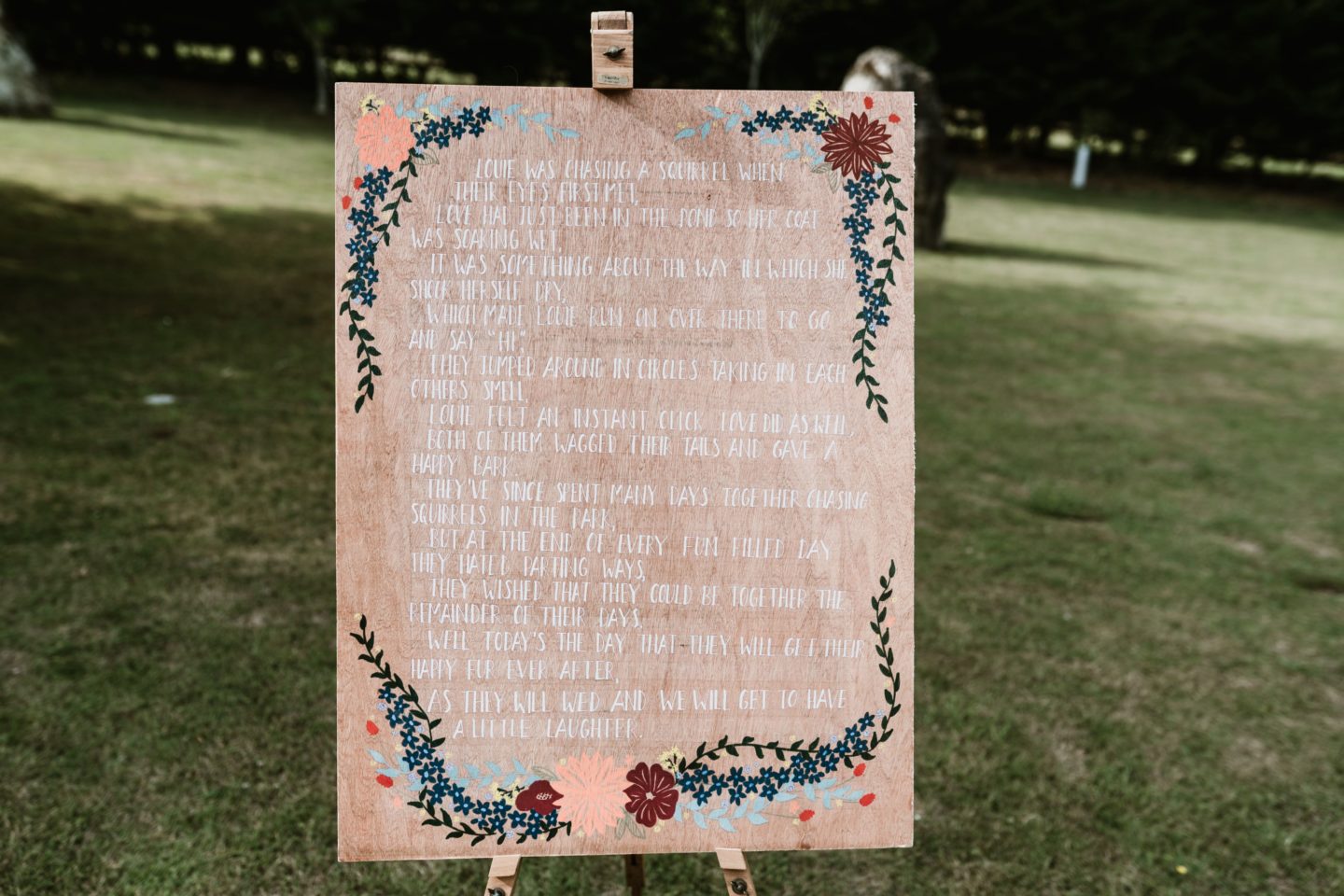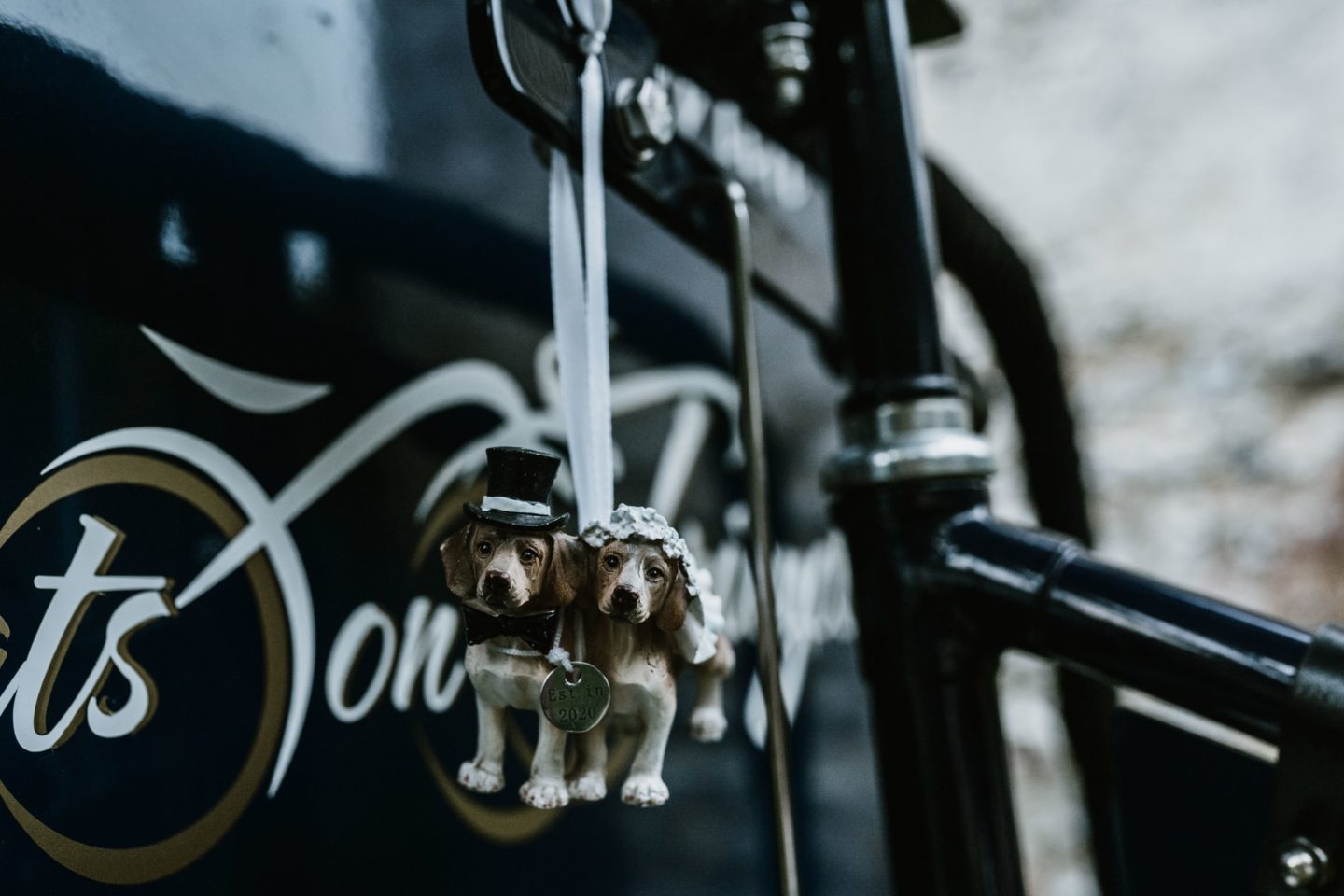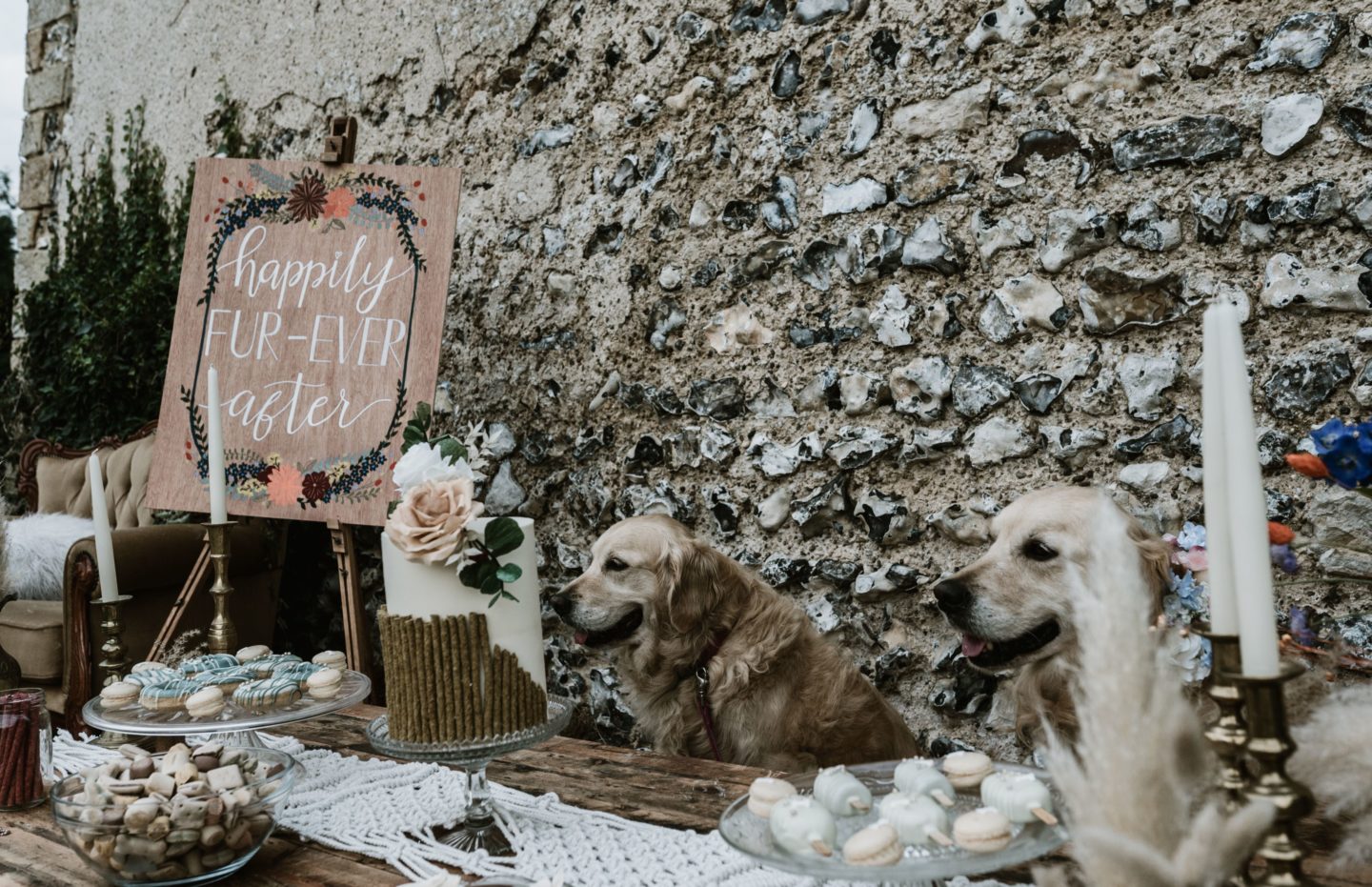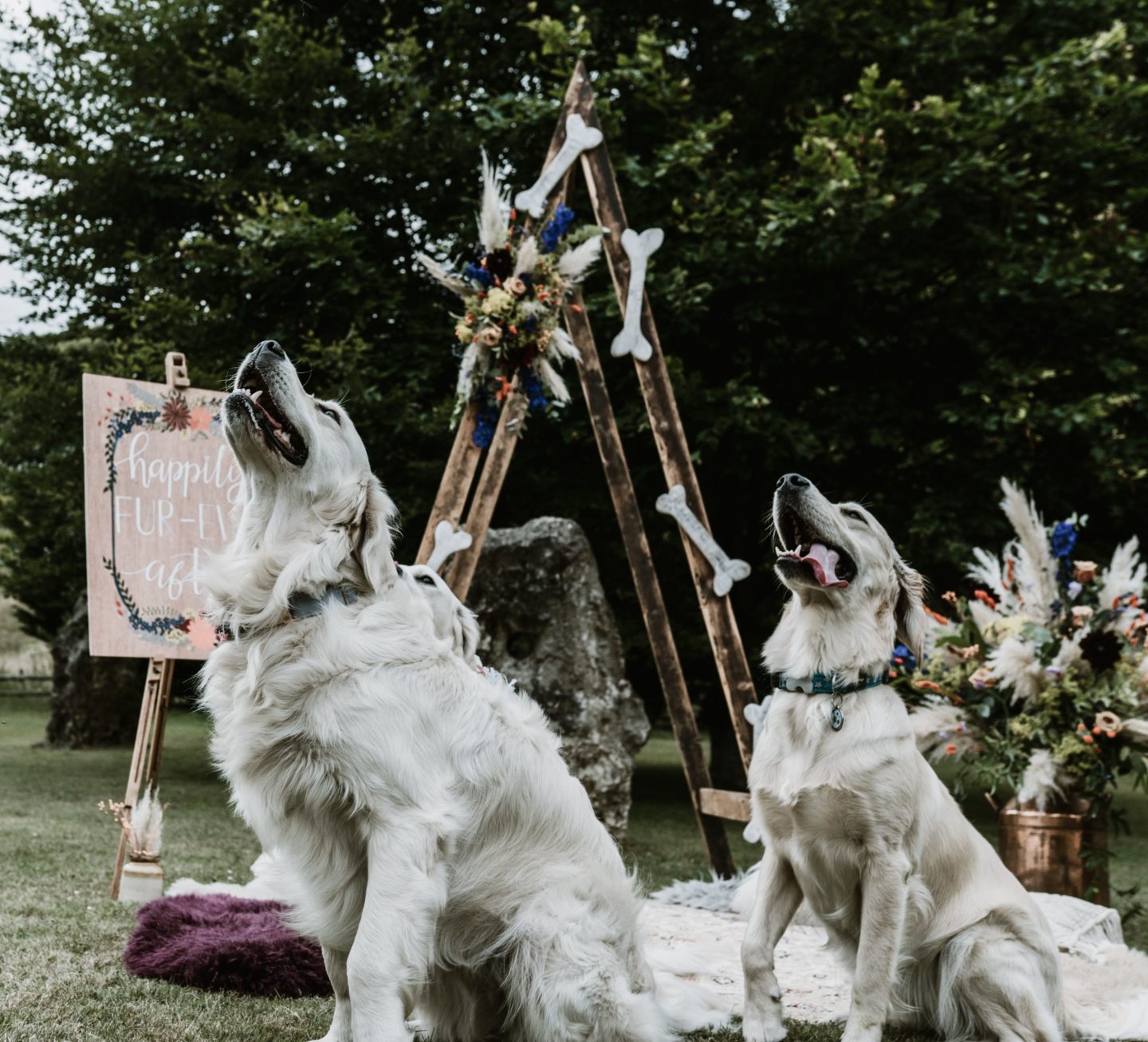 Signage –
Sophie Theobald Designs
"I was so excited when I was approached to provide signage for this shoot. It was such a fun idea and with everything going on this year it brightened my day to think of being involved! I am also crazy about dogs so it really was a personal interest too!The inspiration for my designs came from the natural setting at The Lost Village of Dode, along with the colours from the mood board.  I discussed the flowers that the florist was planning to use so I could tie everything together."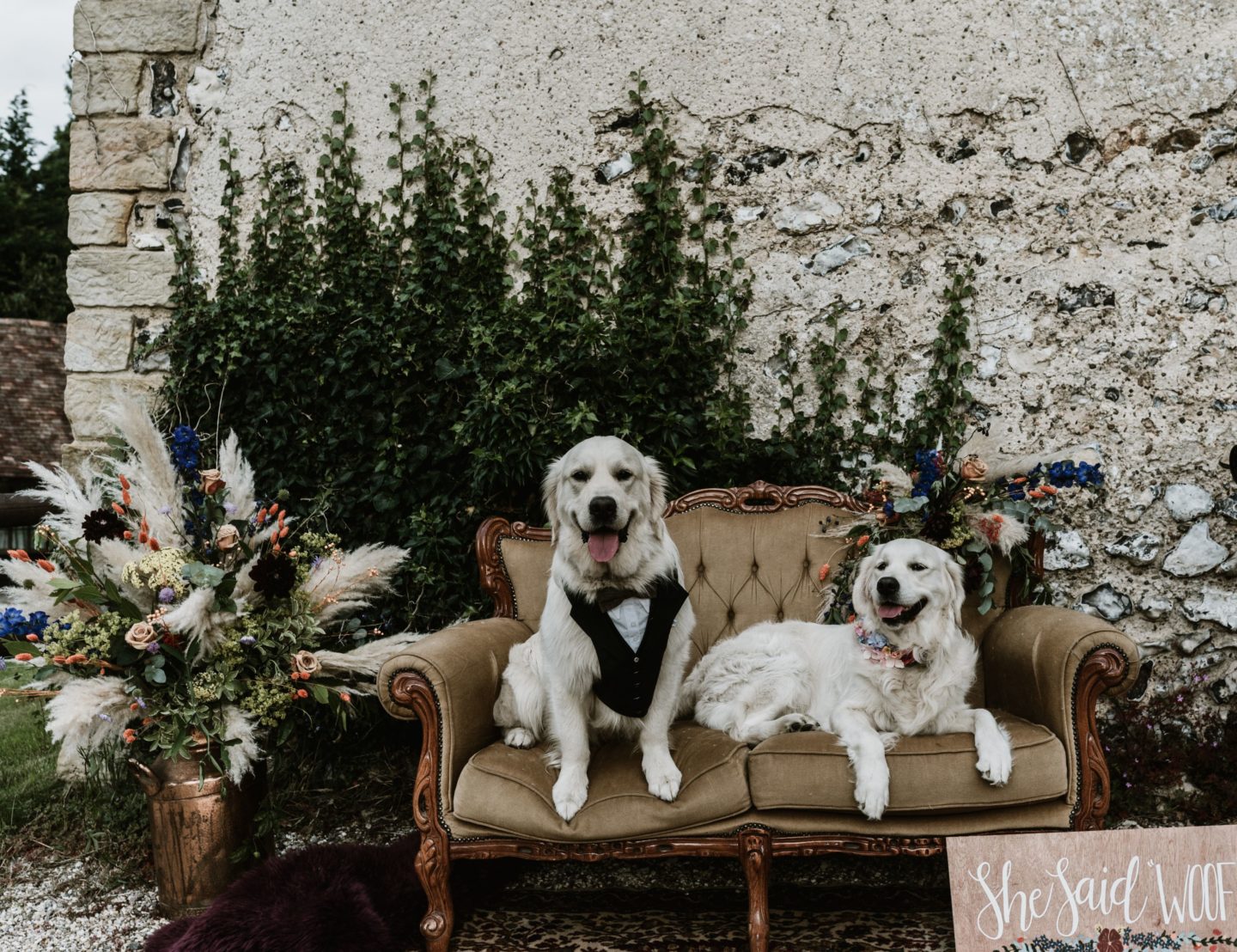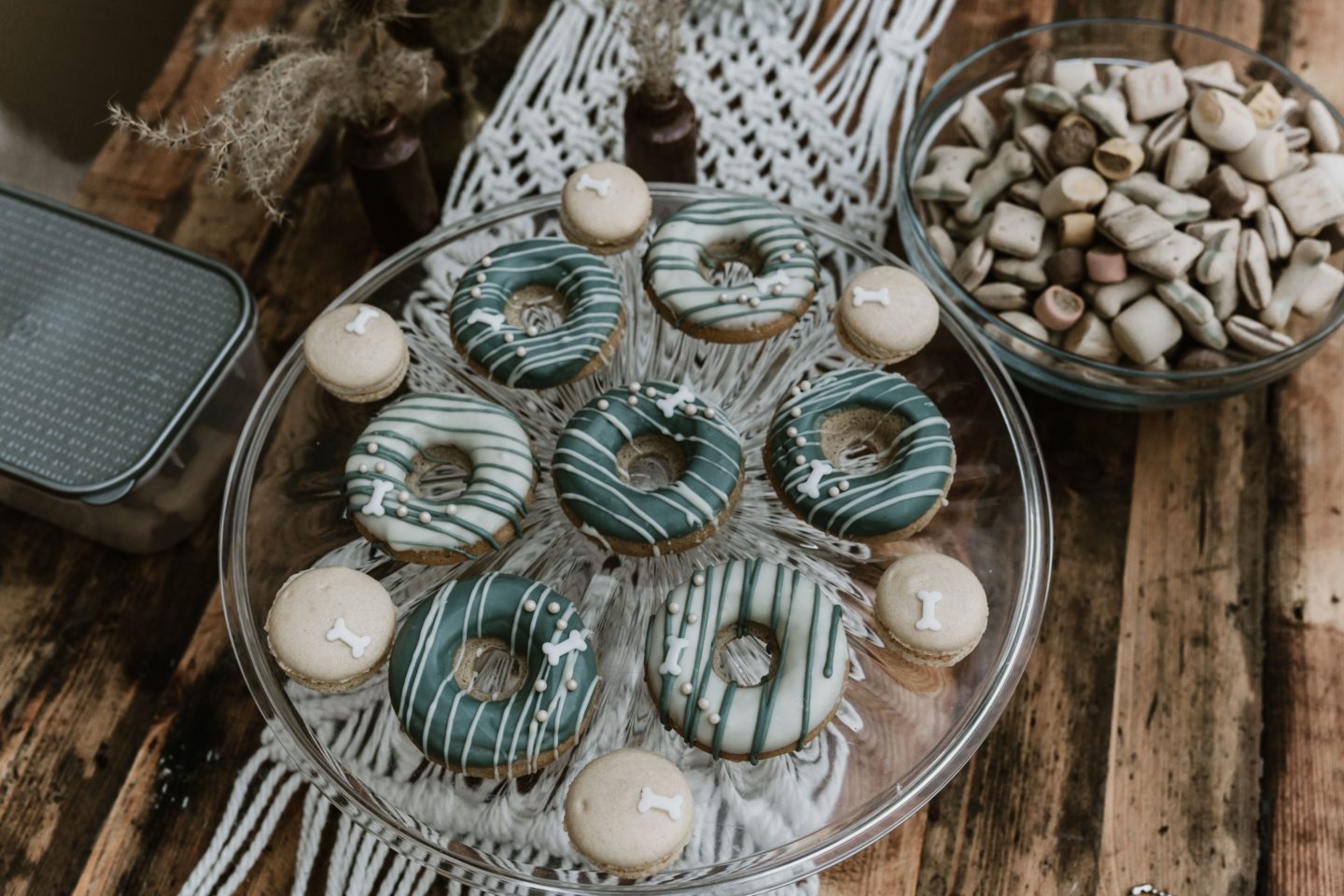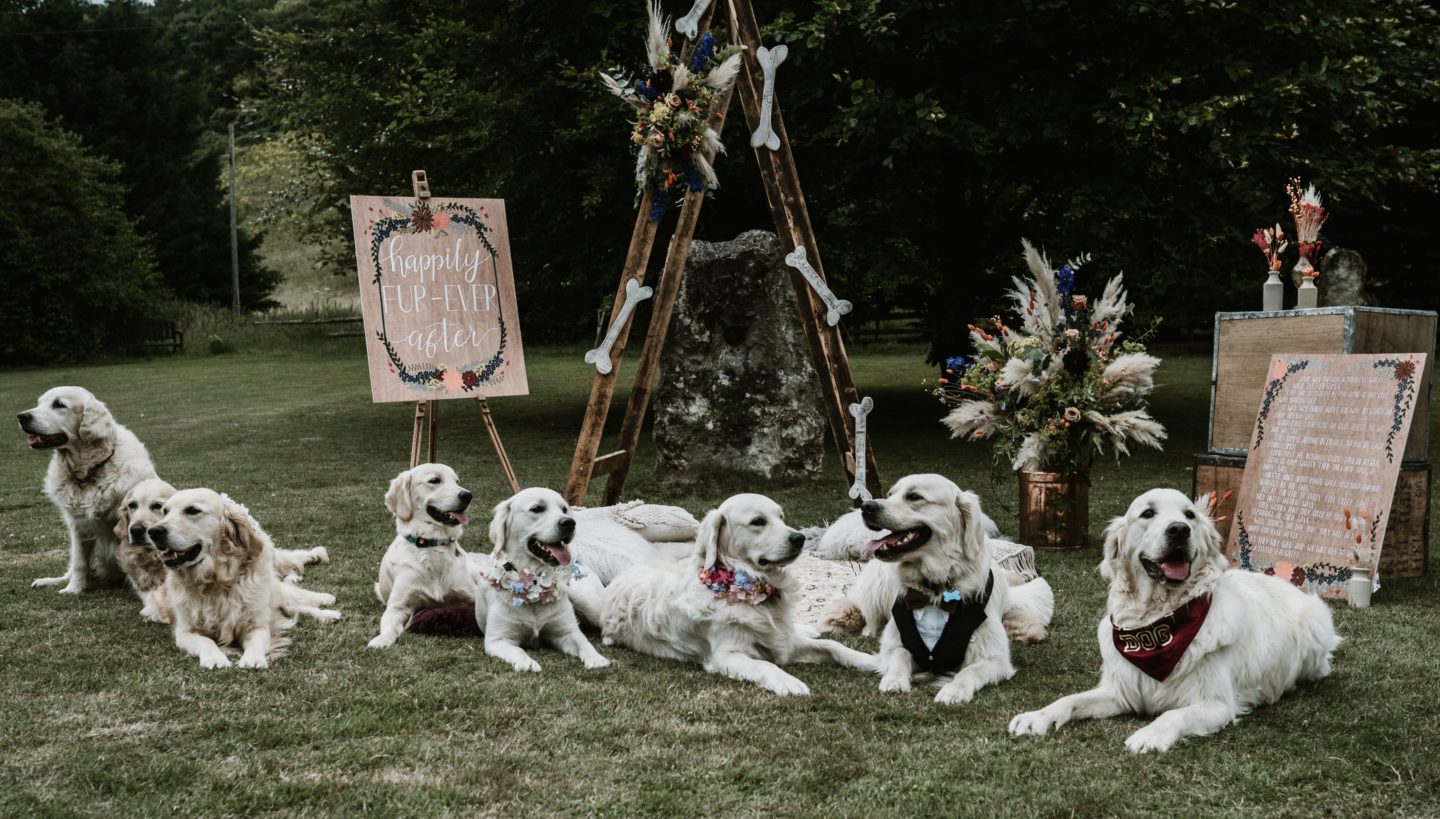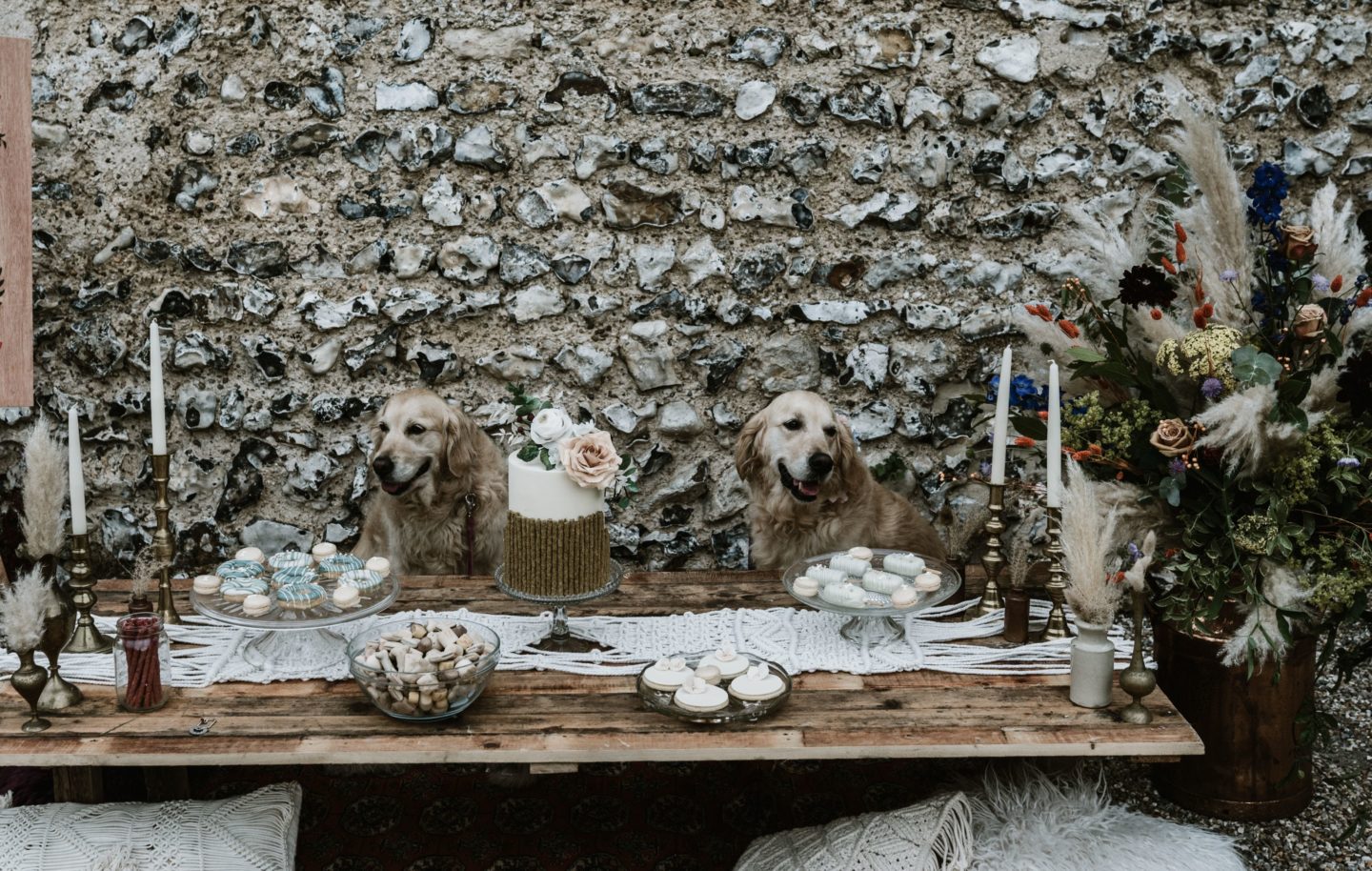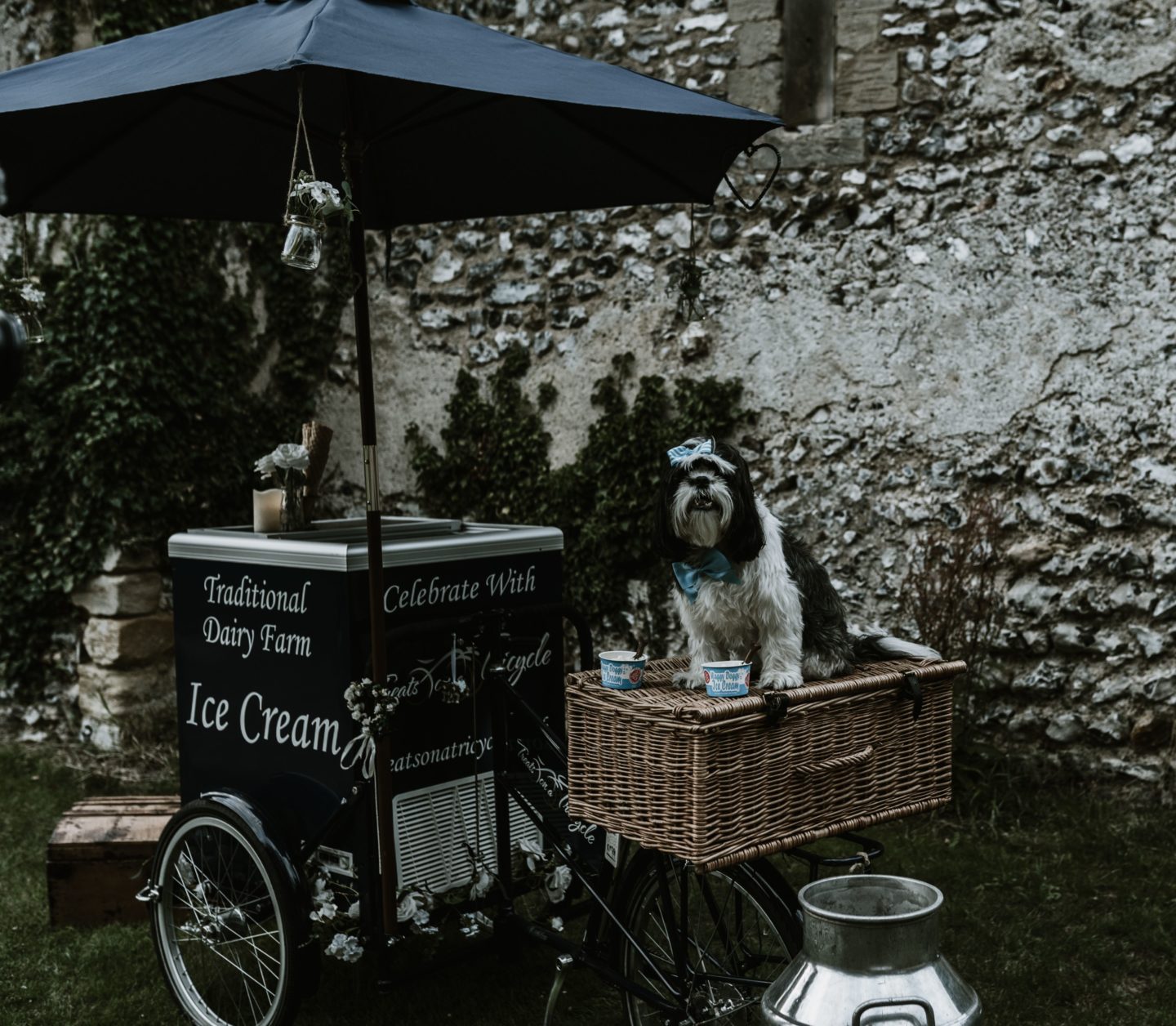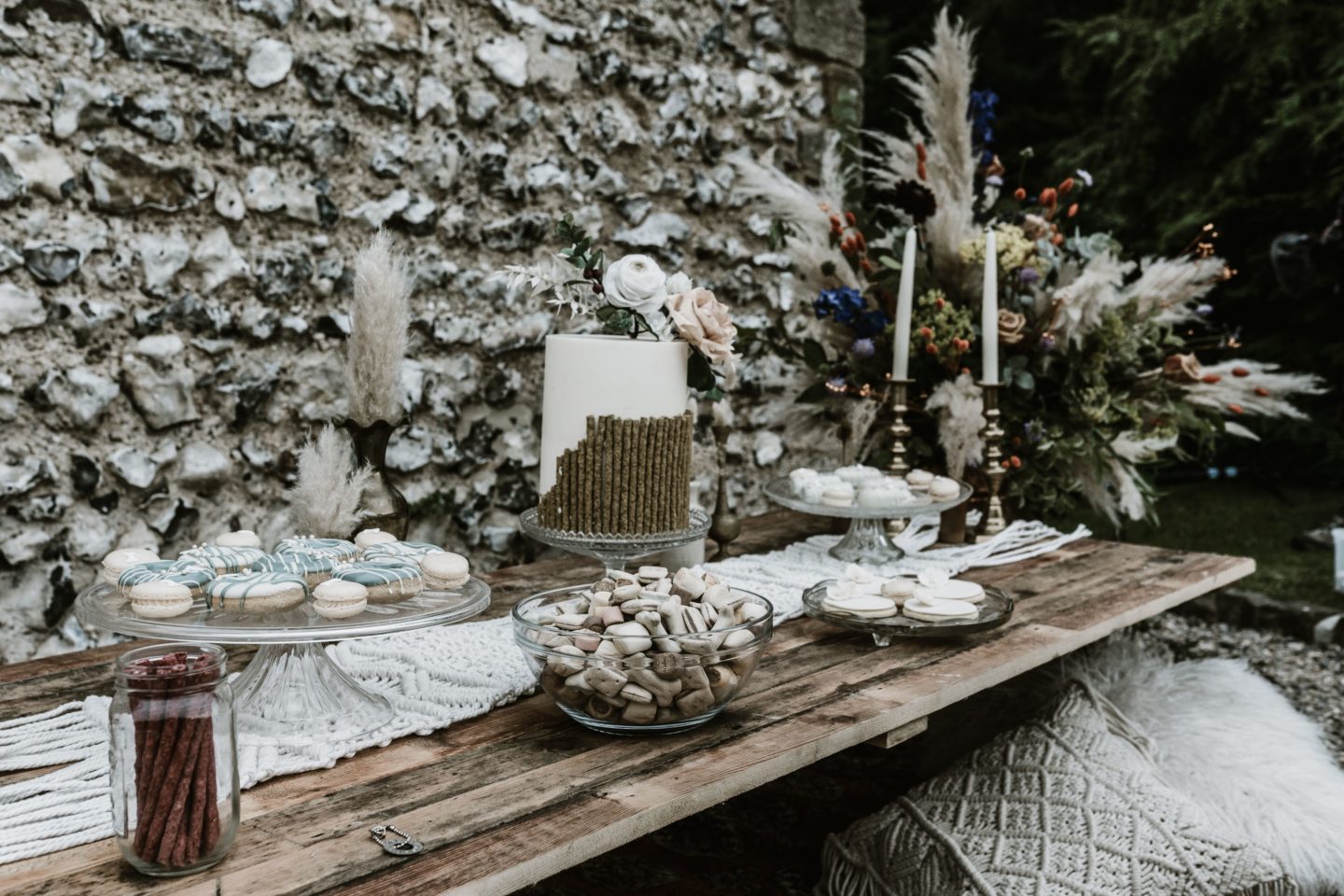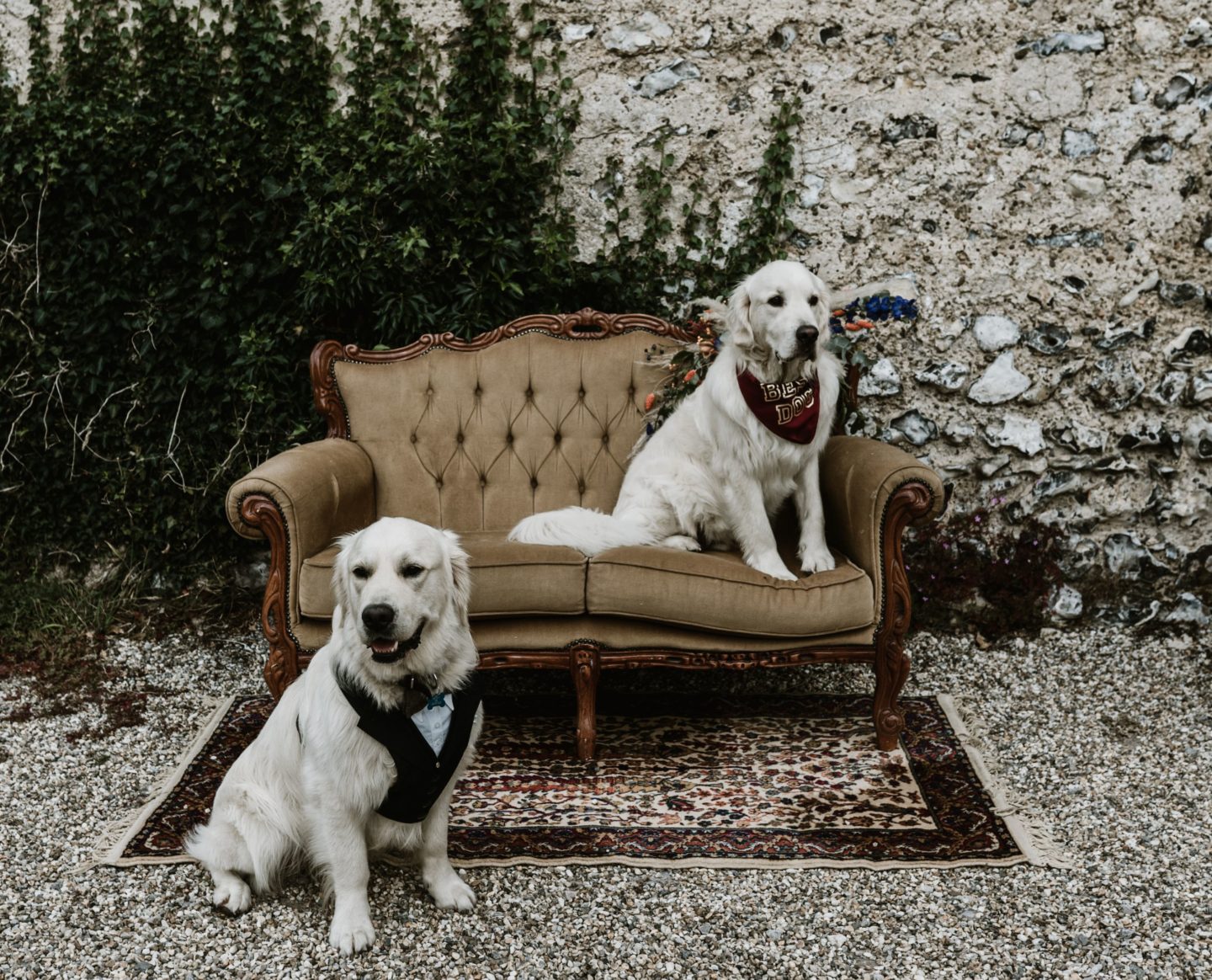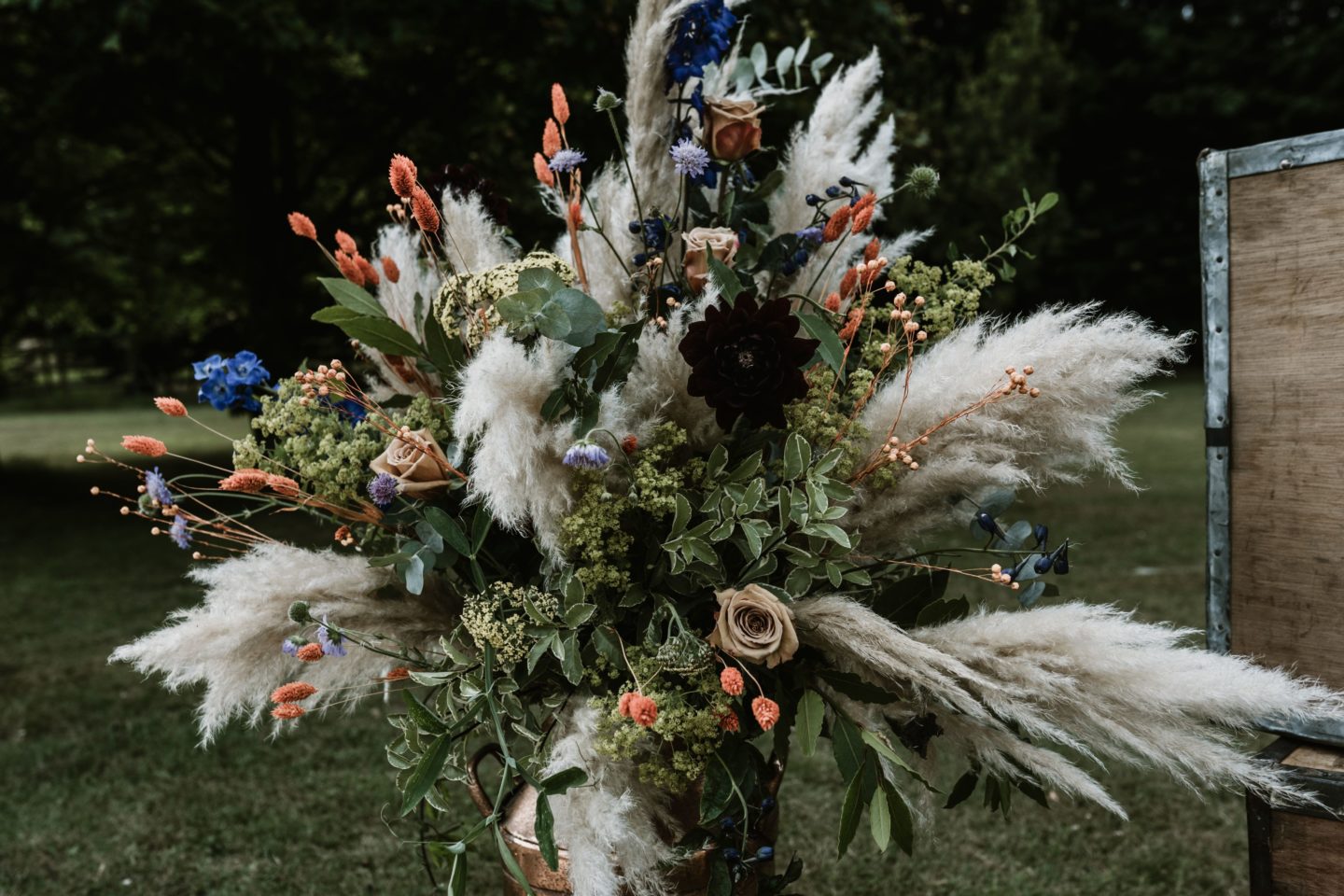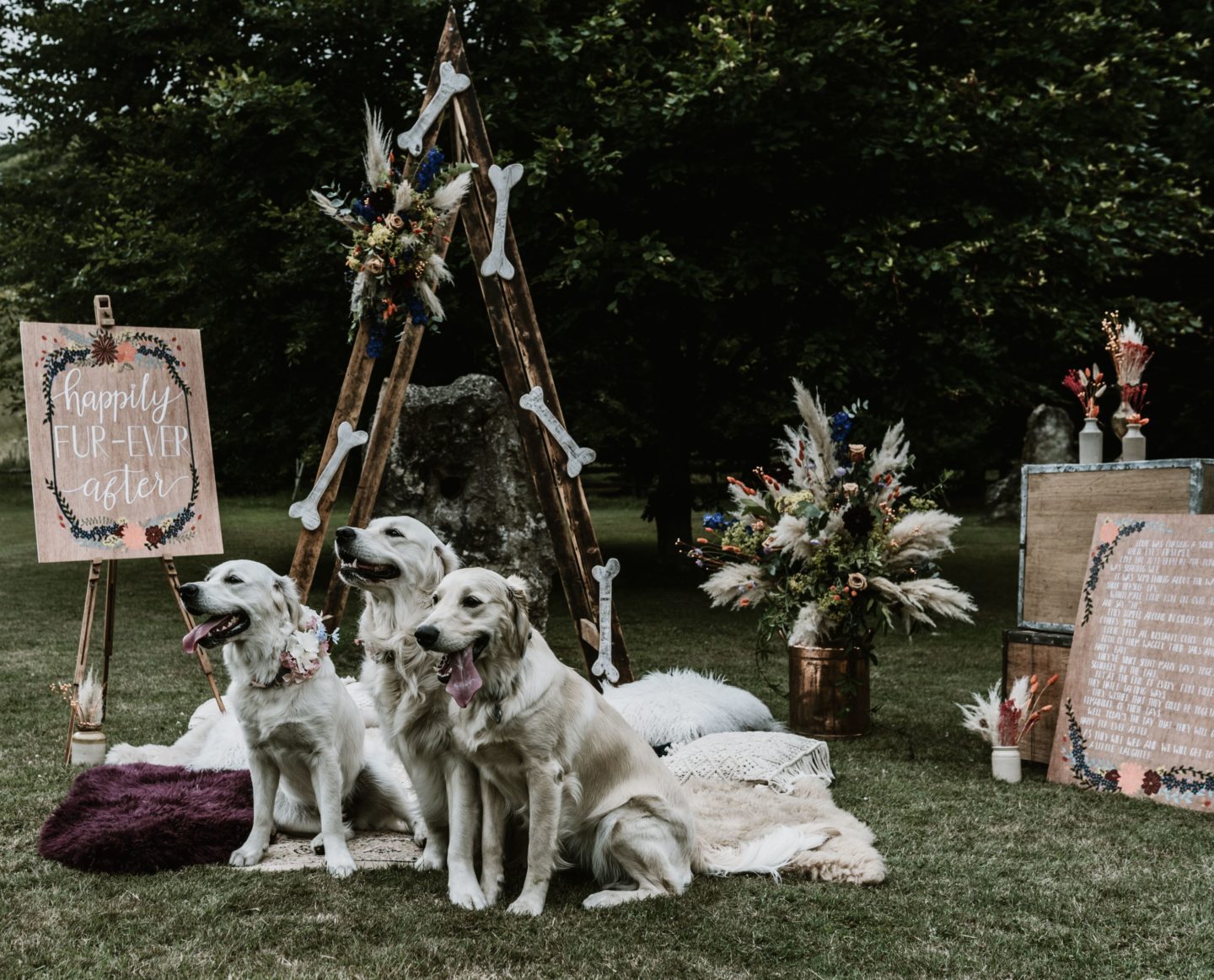 Videographer – Art of Life Films
"When I first saw the styled shoot, I knew I wanted to be involved, almost a knee-jerk reaction. I just thought it looked quirky and fun.I knew there was a good chance it would just be chaos, but I thought regardless of whether the dogs behaved or not, there would be a great story to tell for filming. I'm also a nature and wildlife videographer as well as filming weddings and events, so it felt like exactly the right type of shoot for me, and I was also curious as to how so many dogs would interact on the day. The results went beyond all my expectations, both for the official 'wedding' and the 'behind the scenes' videos. What I wasn't expecting was to hear how much the dogs liked watching back the videos, and would then go looking around the house for their 'friends'!
The Team – Dog Wedding With Doggy Ice Cream Reception at The Lost village of Dode Kent
Planner/Venue: The Lost Village of Dode @thelostvillageofdode / Videographer Art of Life Films @artoflifefilms / Dog suit/floral collars Tuna & Bear @tunaandbear / Flowers MoodyBlooms @MoodyBlooms / Cakes/Treats The Artisan Cake Kitchen @theartisancakekitchen / Props The Little Wedding Warehouse @thelittleweddingwarehouse / Doggy Ice Cream Treats on a Tricyle @treats_on_a_tricycle / Drinking Bowl & Tags True to Your Celebrancy @truetoyoucelebrancy / Signage – Sophie Theobald Designs @sophietheobaldsigns / Doggy Attire @aylinwhitedesigns and @matchimony / Poem Rhymes to Remember @rhymes_to_remember
IF YOU LOVED THIS DOG WEDDING, WHY NOT PIN IT TO YOUR INSPO BOARDS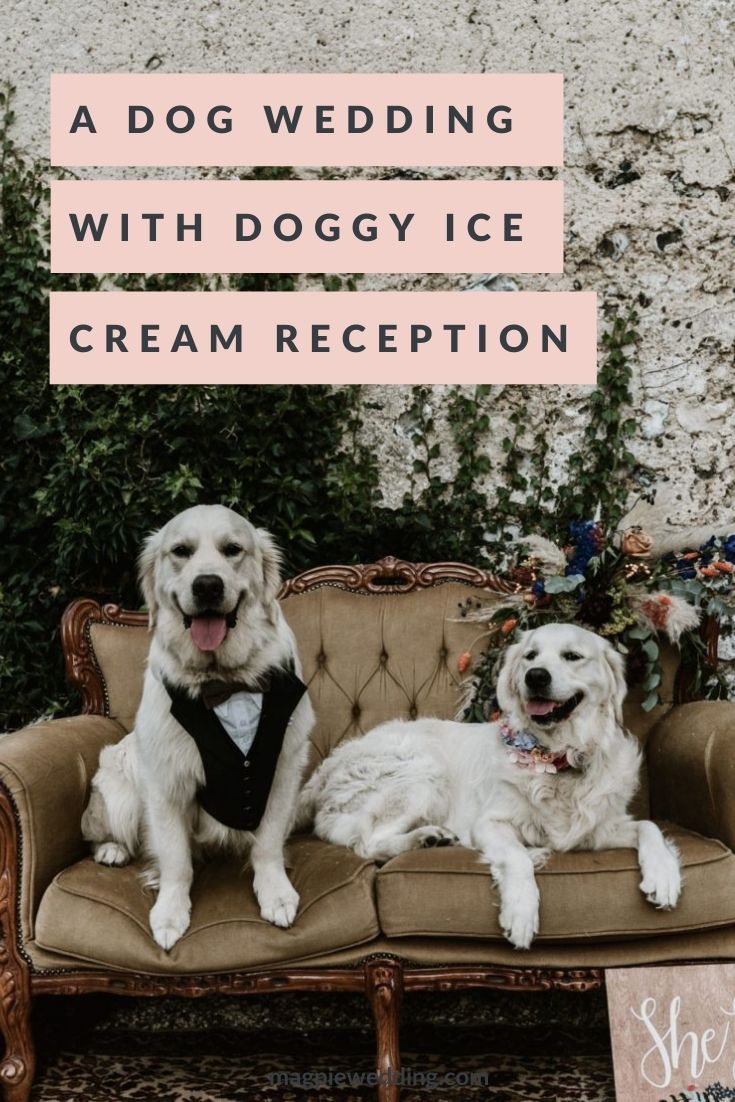 If you loved this Dog Wedding at The Lost Village of Dode you may also like;