Are you a creative and alternative bride? Look no further we have a real treat for you on the blog today with some phenomenally, beautiful alternative wedding headpieces and accessory ideas for your big day, think show stopping, regal and ethereal! From a creative and talented team of suppliers we bring you the perfect alternative wedding headpieces that will have you strutting down the aisle and definitely making an entrance.
With creative direction and styling by VV Raven and Luna Glitter Bar, Headwear by CC Millinery and Mr Mortimers Wife, Hair and Make up by Bridal Hair By Jennie and Victoria Taylor, and photographed by the wonderful Lottie Etling photography, it's sure to give you lots of ideas for your wedding day and make you up your game in the alternative wedding head piece game… Enjoy!
Feathered Friends
Wow would you make an entrance in these beautiful pieces! We absolutely love, love, love the drama, the feathers, and the fun filled vibe that these give- completely unique, and a one of a kind look for your big day! and if it's just too much? Both of the wonderful creators of these pieces do bespoke head-wear so take inspiration from them and make them your own!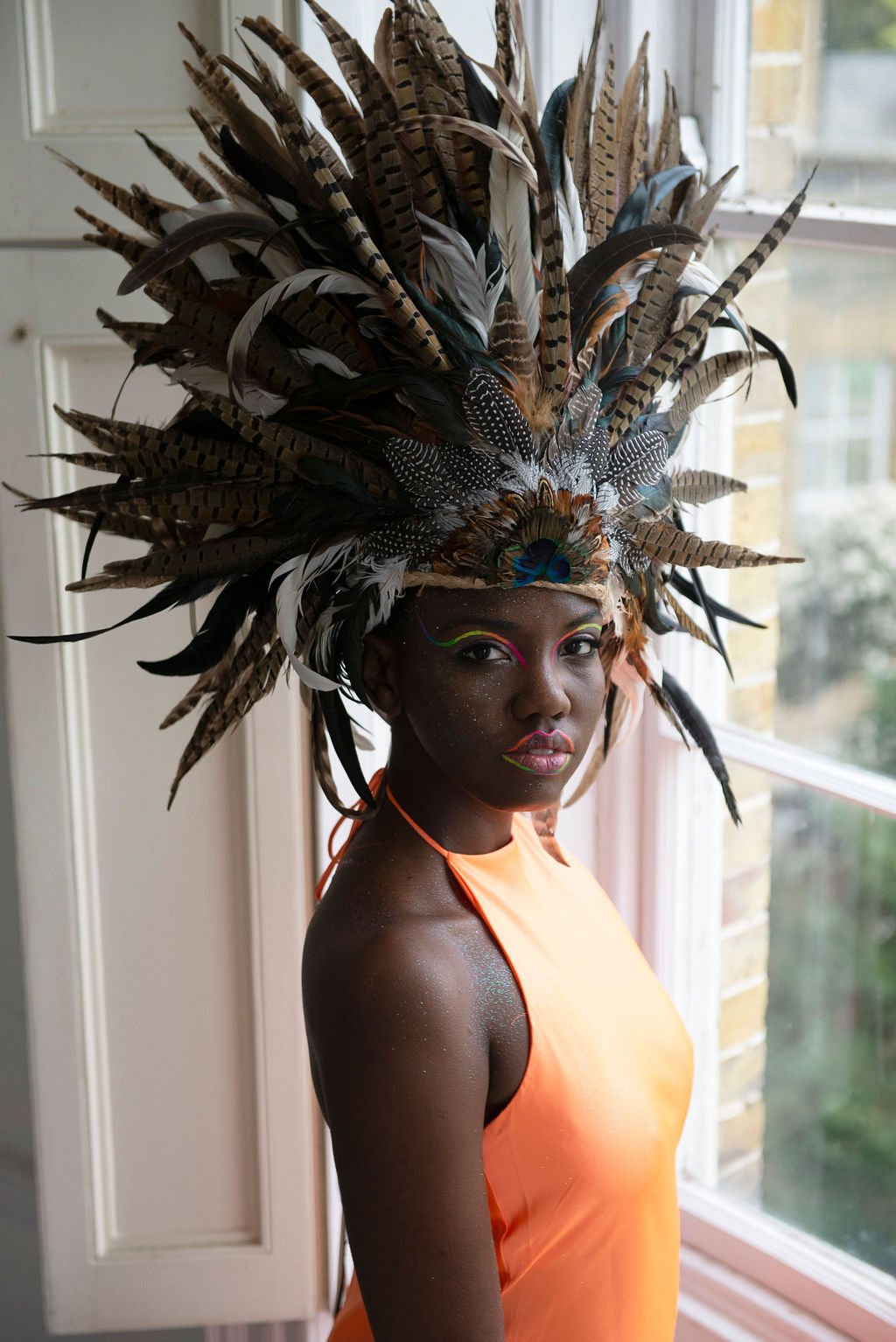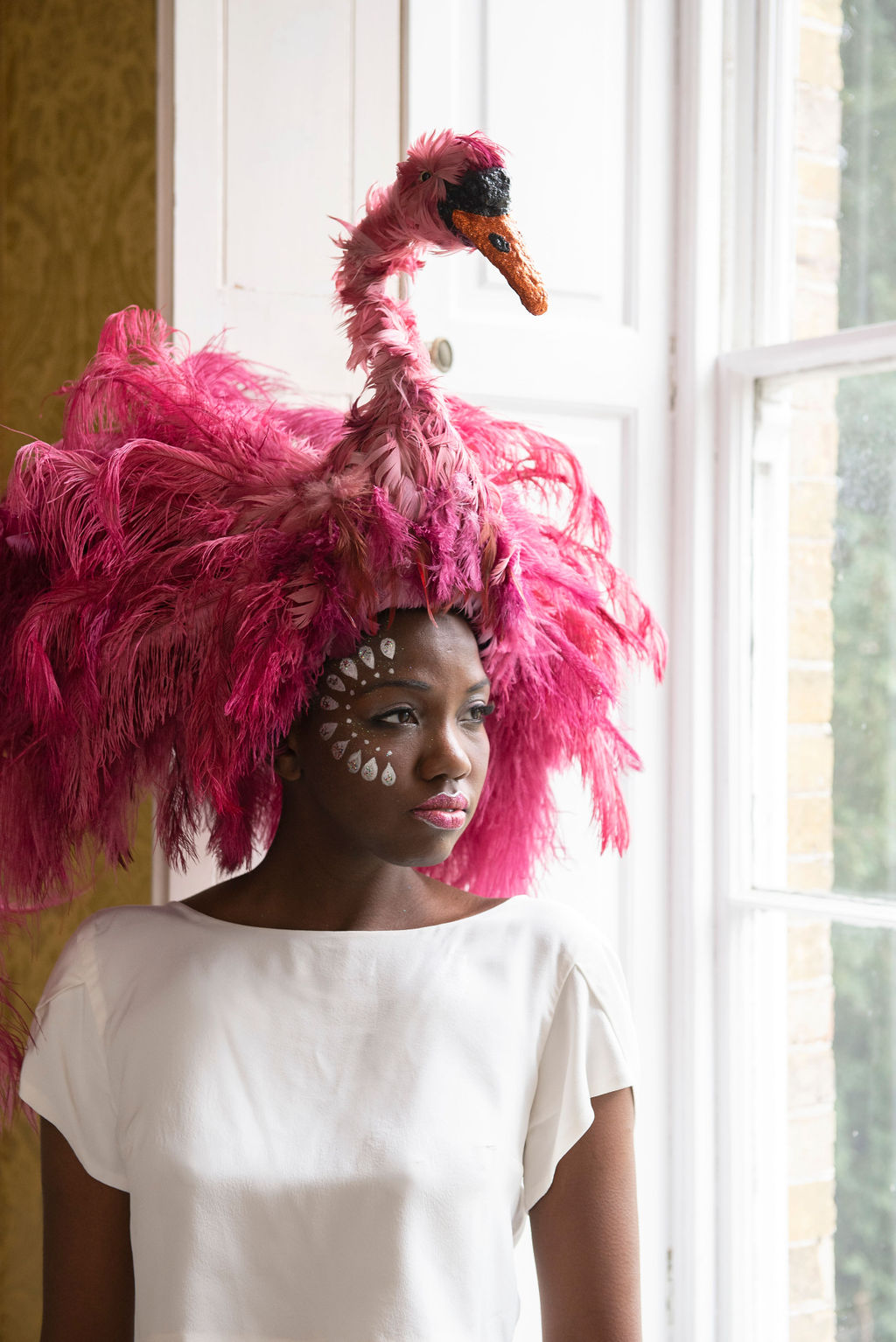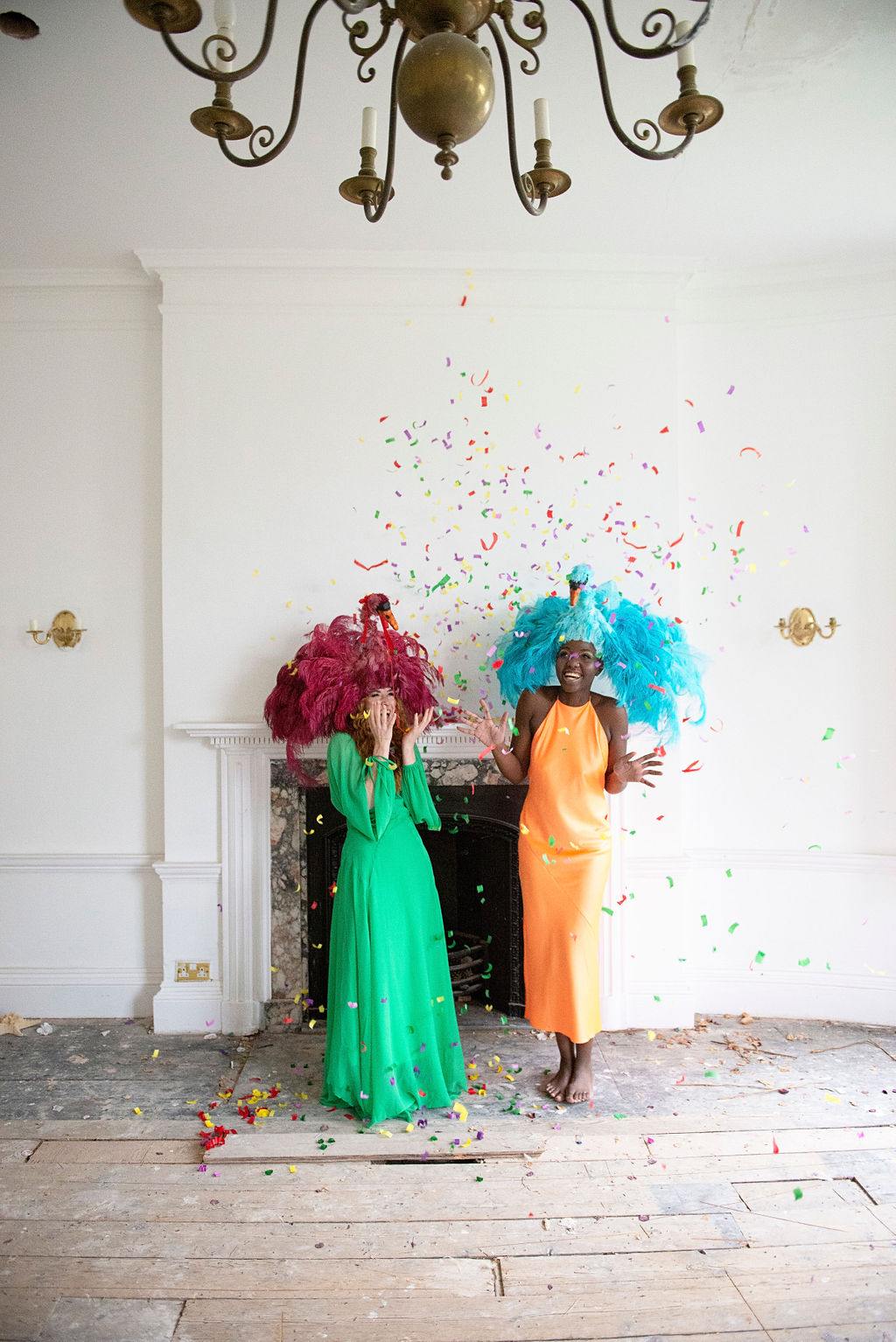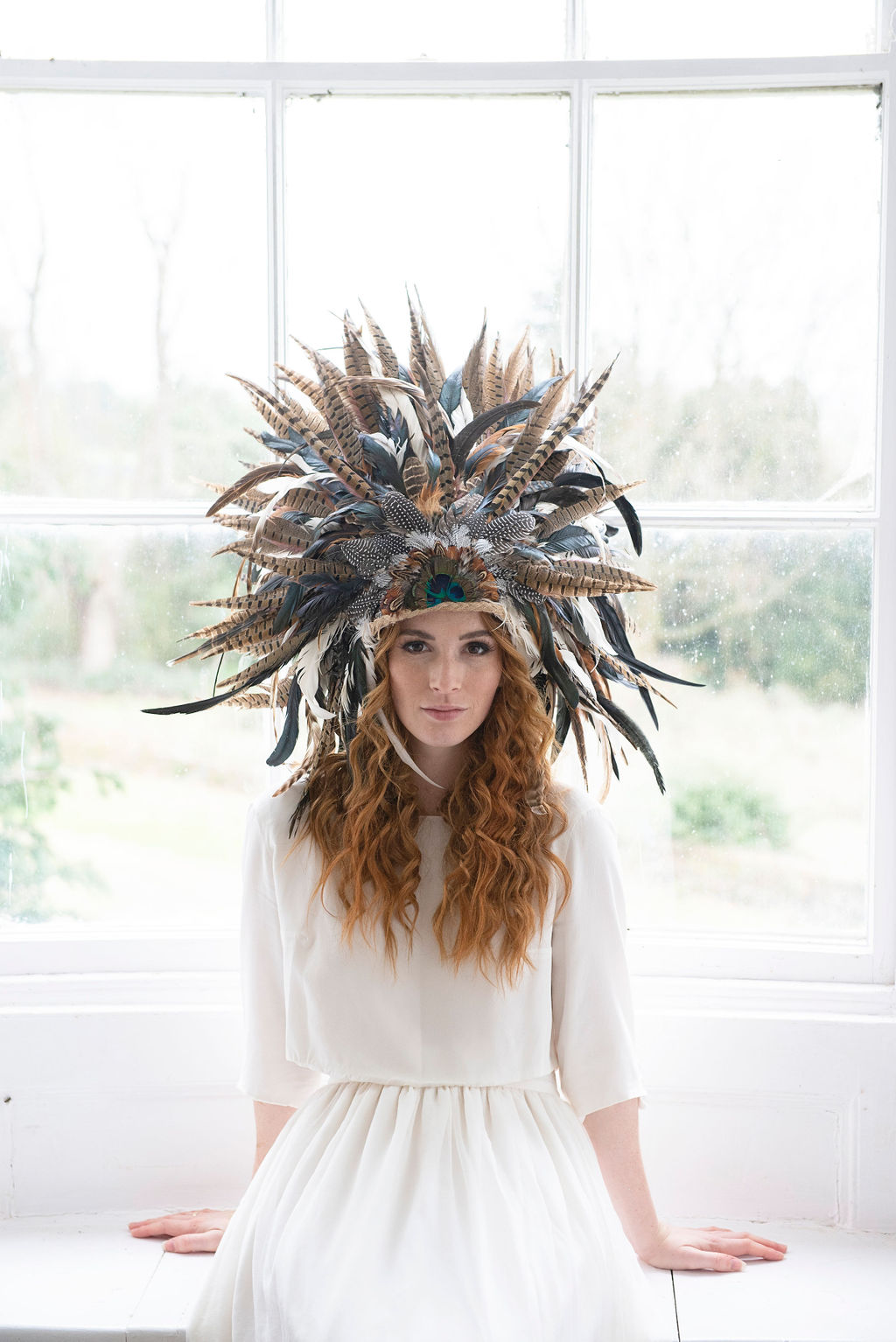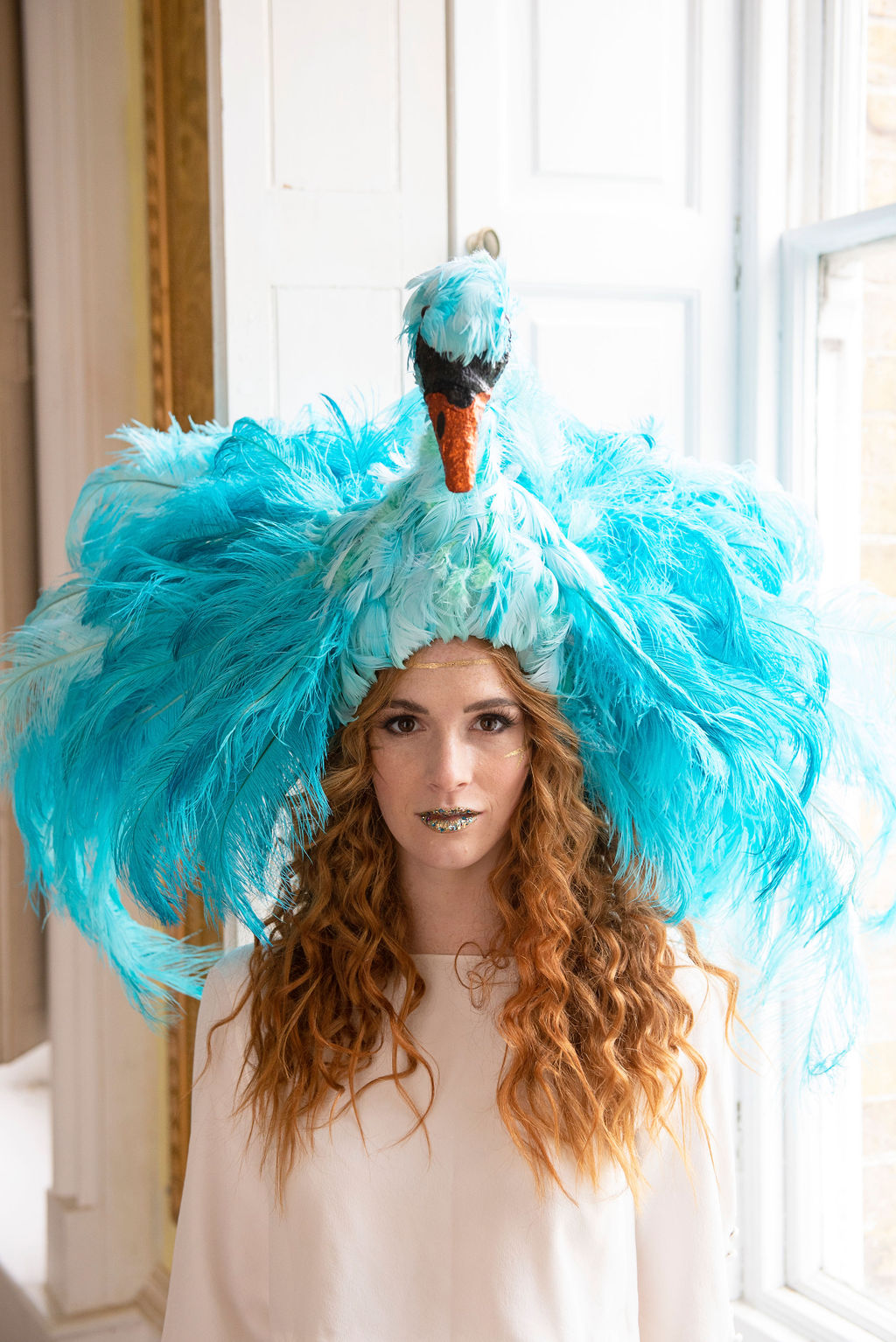 Fancy Florals
Florals but fancy! A beautiful dramatic ethereal vibe from these set of floral headpieces, we've seen the flower crown, but these take things a step further, standing proud and definitely helping you to make an entrance to your ceremony!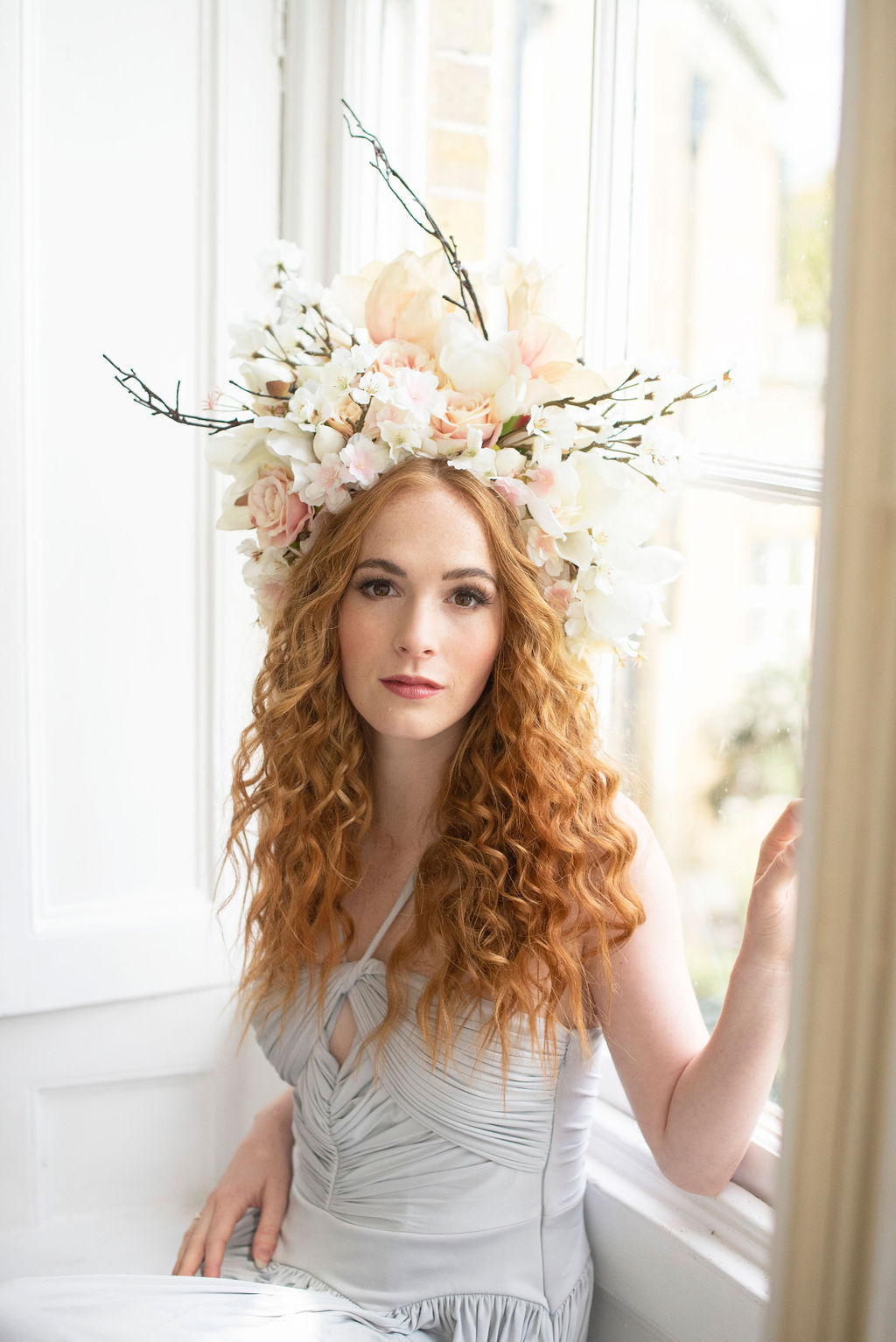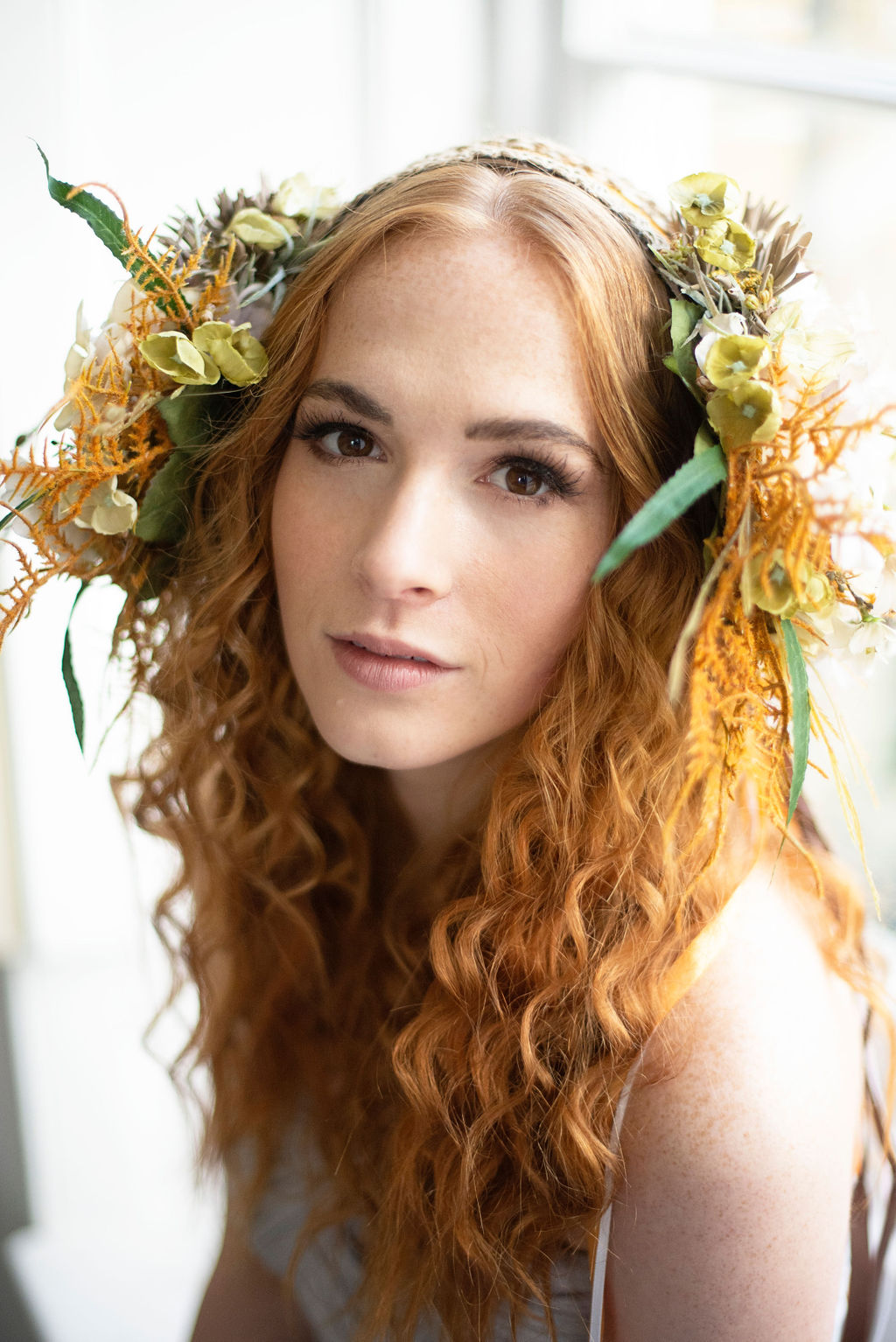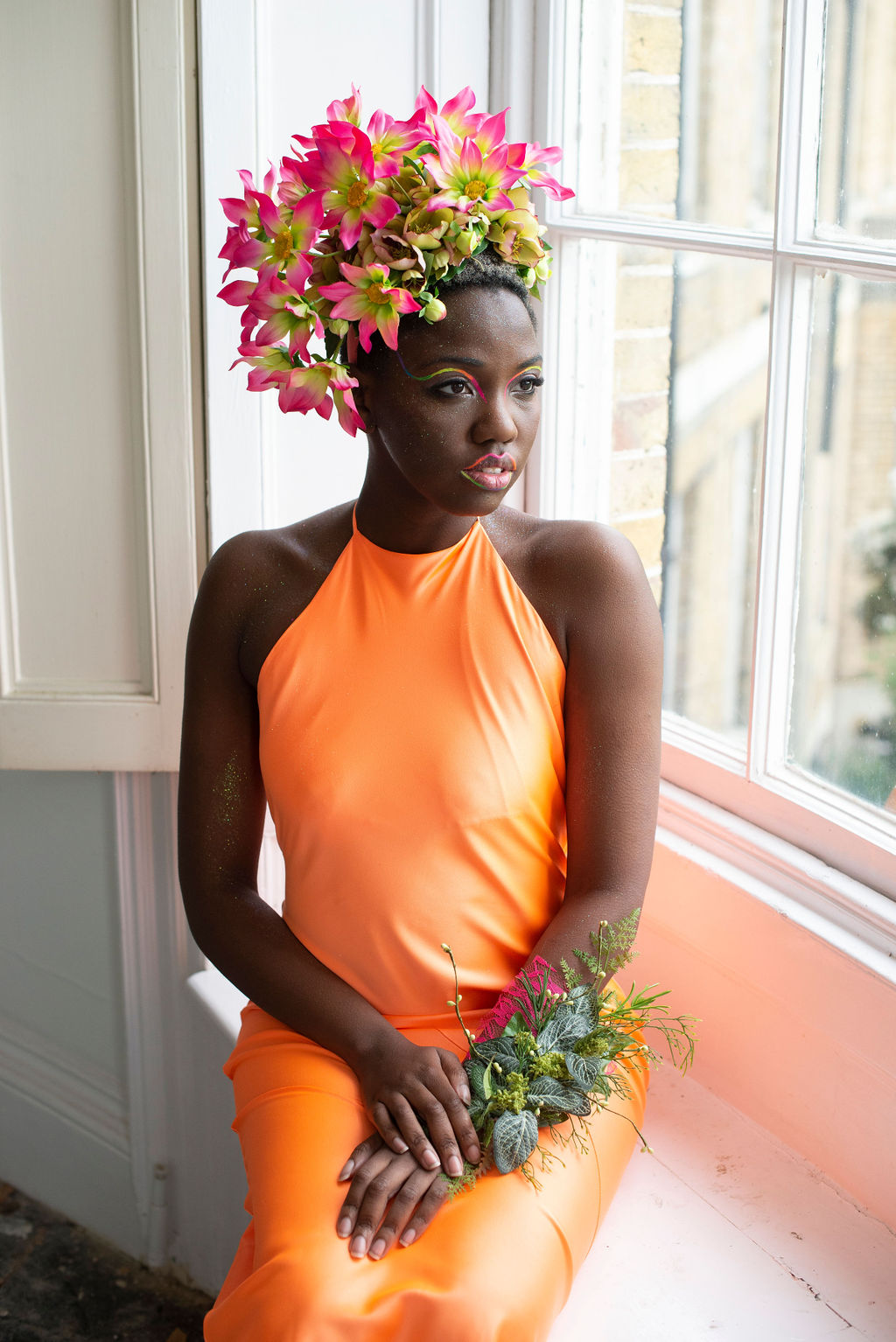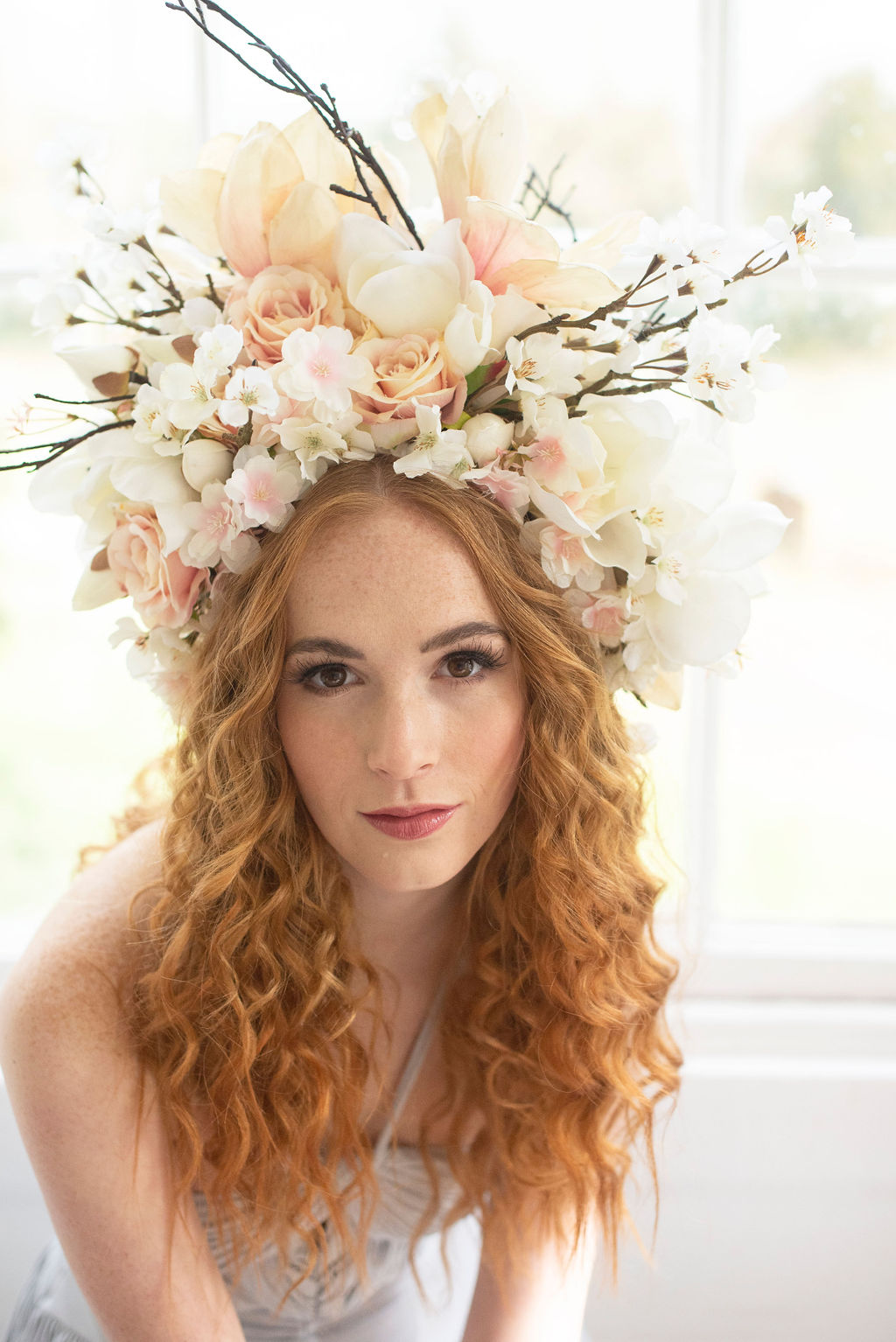 Cool Crystals and Dreamy Diamante's
There's tiaras and there's tiaras and this beautiful piece would finish off any bold bridal look, not only is it super chic with it's wrap round feature but holds the glitz and glamour for a vintage bridal look, or compliments a super simple and stylish dress or jumpsuit!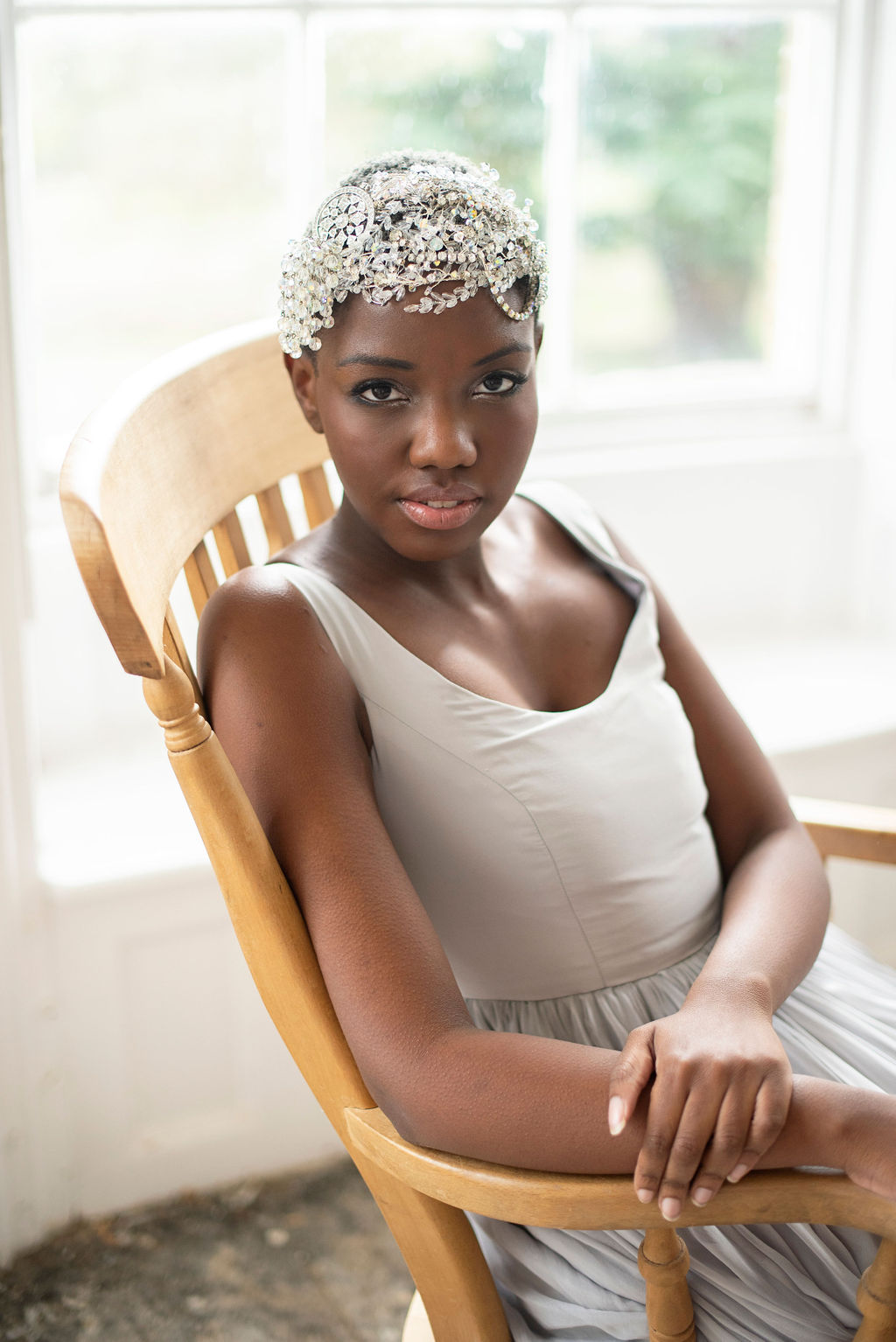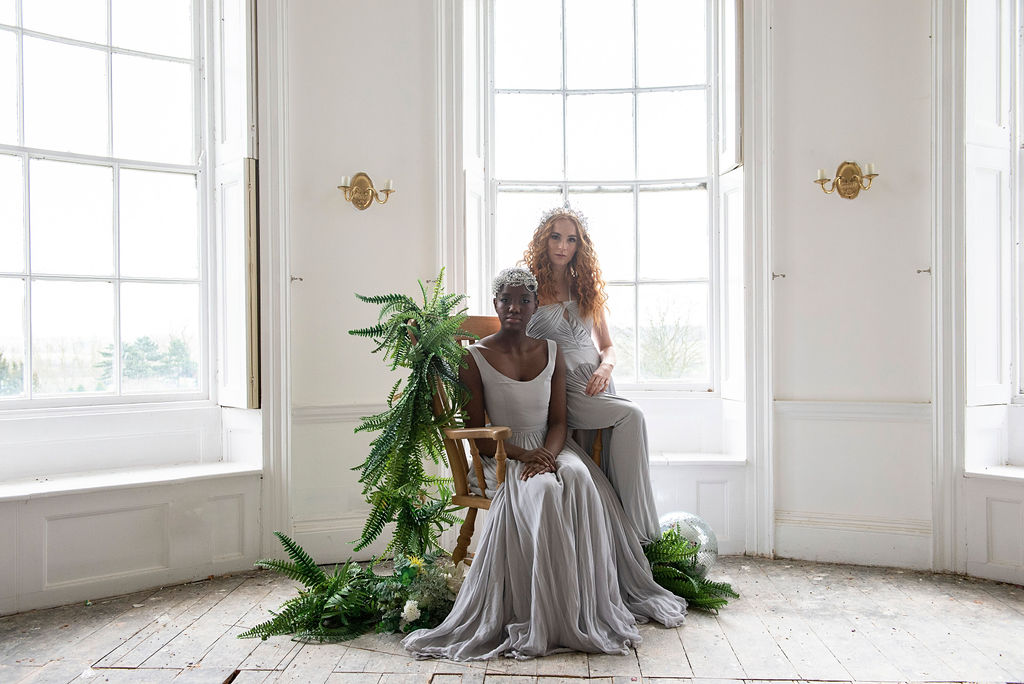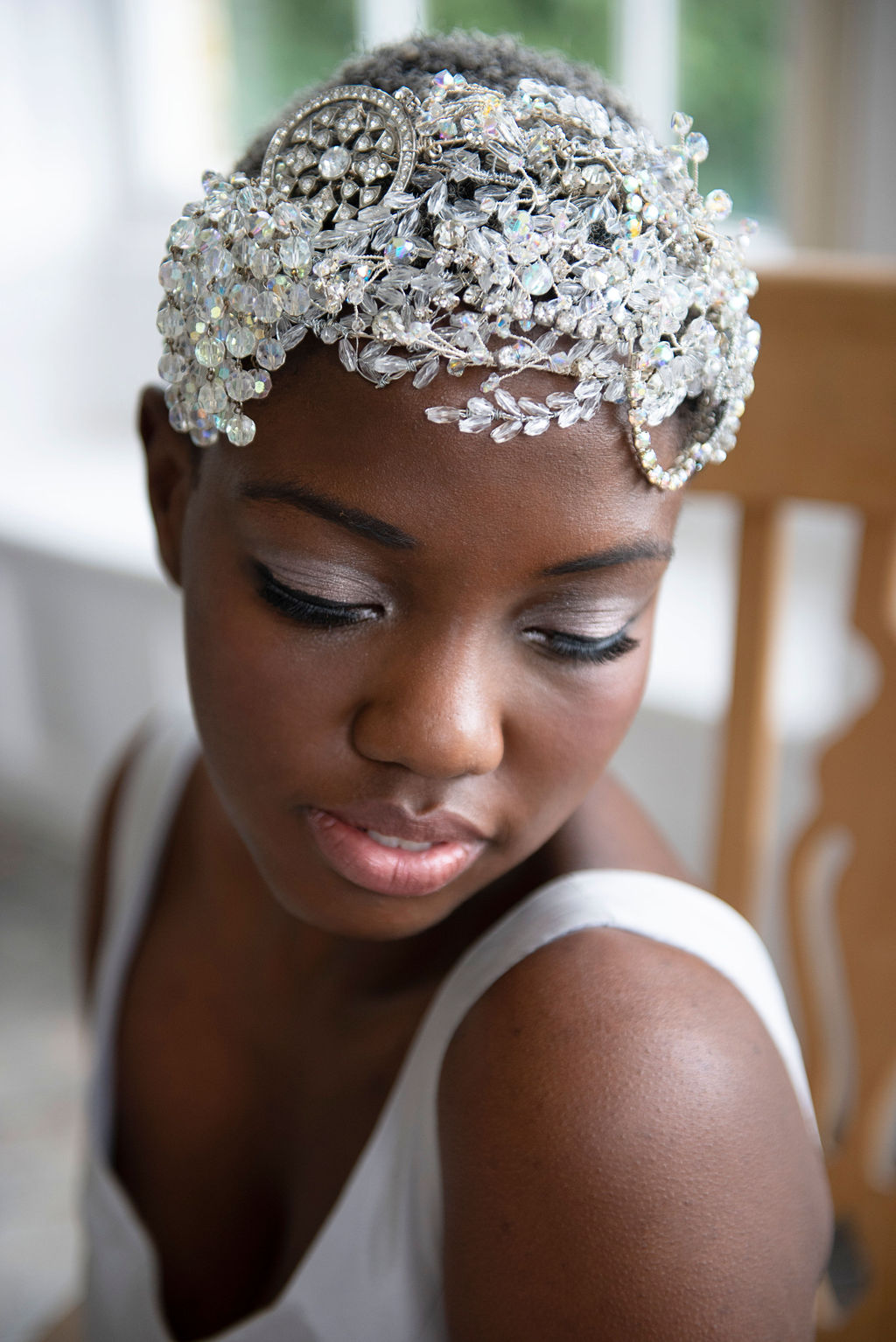 Fun Floral Accessories
Want florals but don't want to hold a bouquet? These styled floral accessory ideas are the perfect solution… a floral belt or a dramatic corsage will help to compliment a simple bridal look and keep you hands free on your wedding day!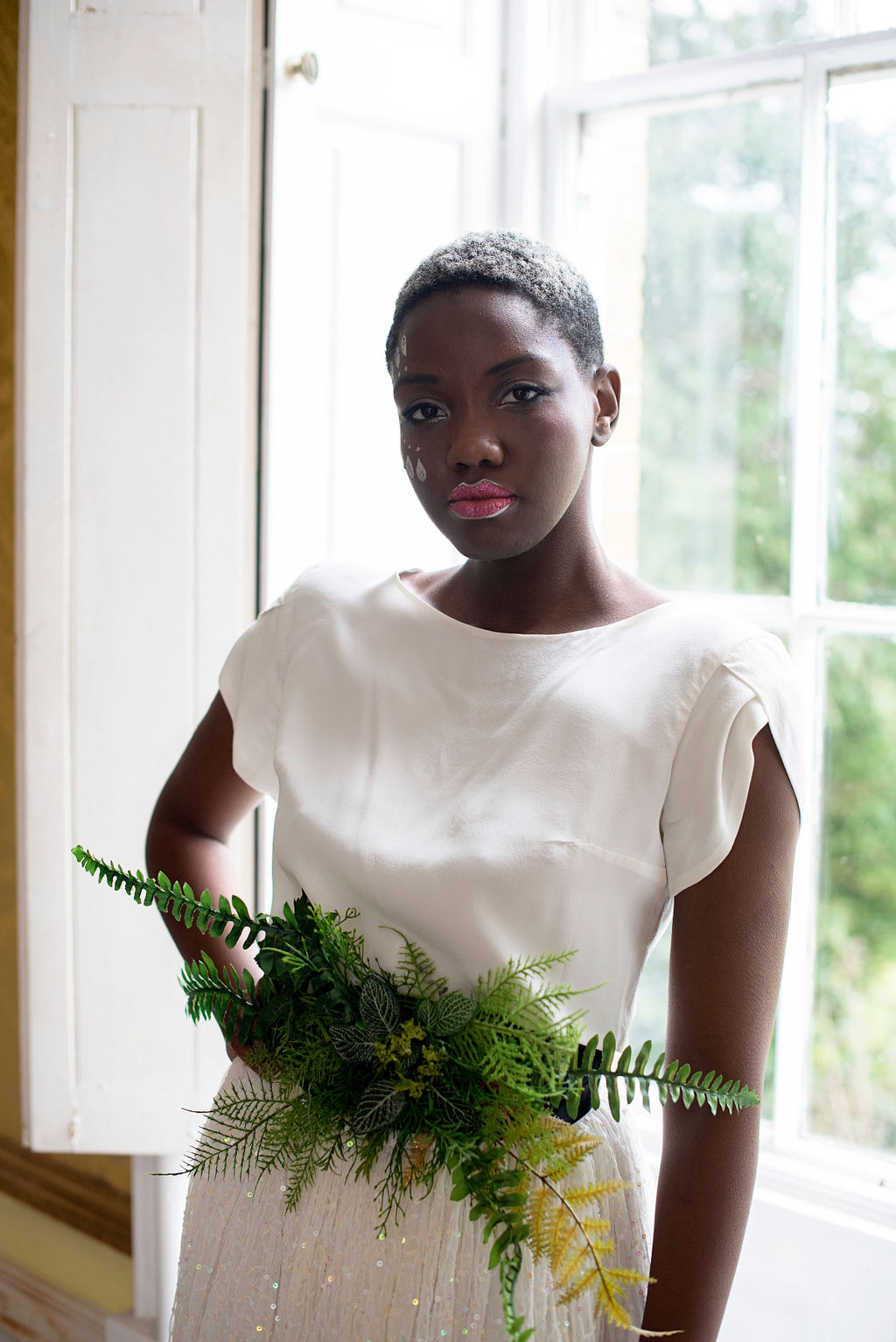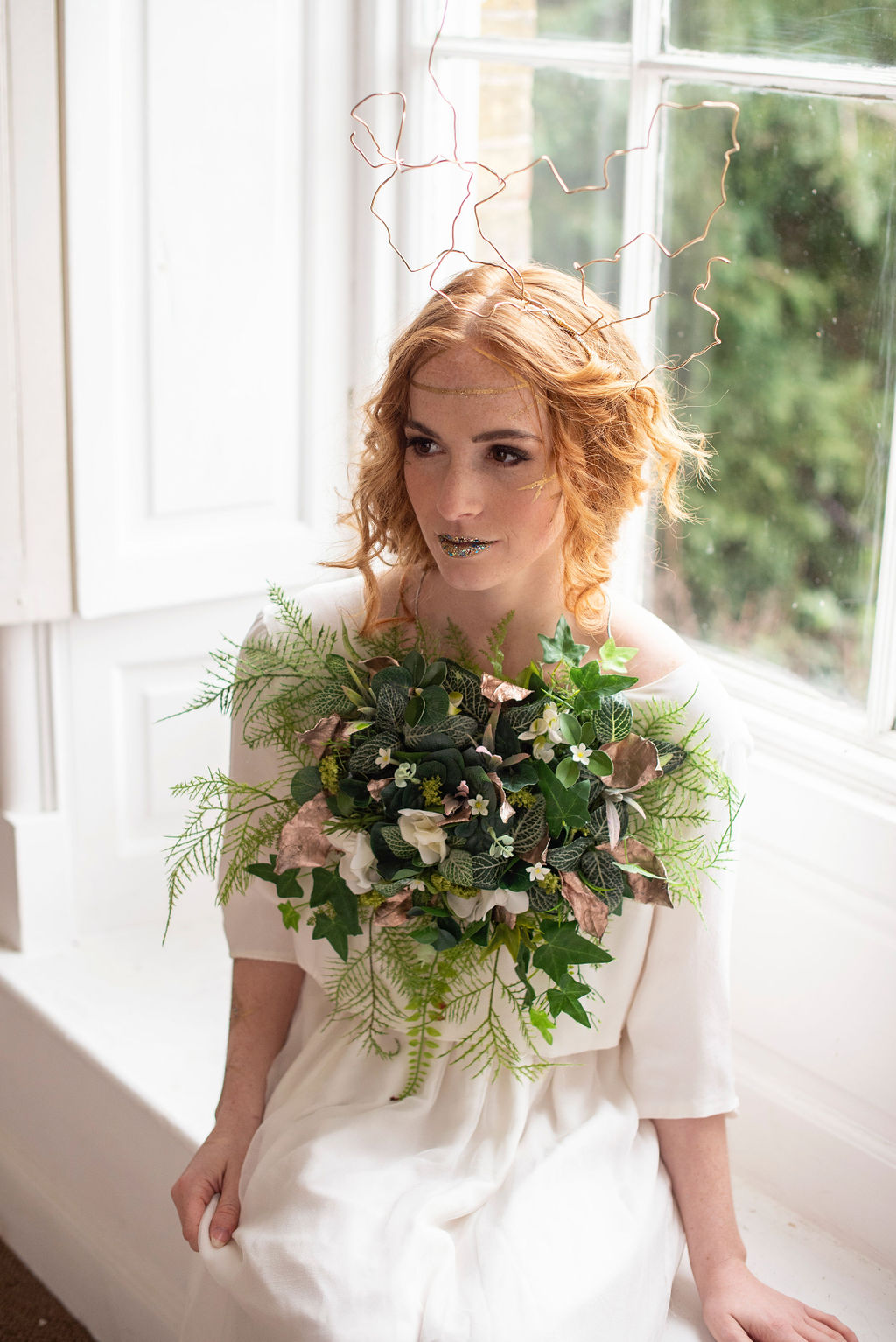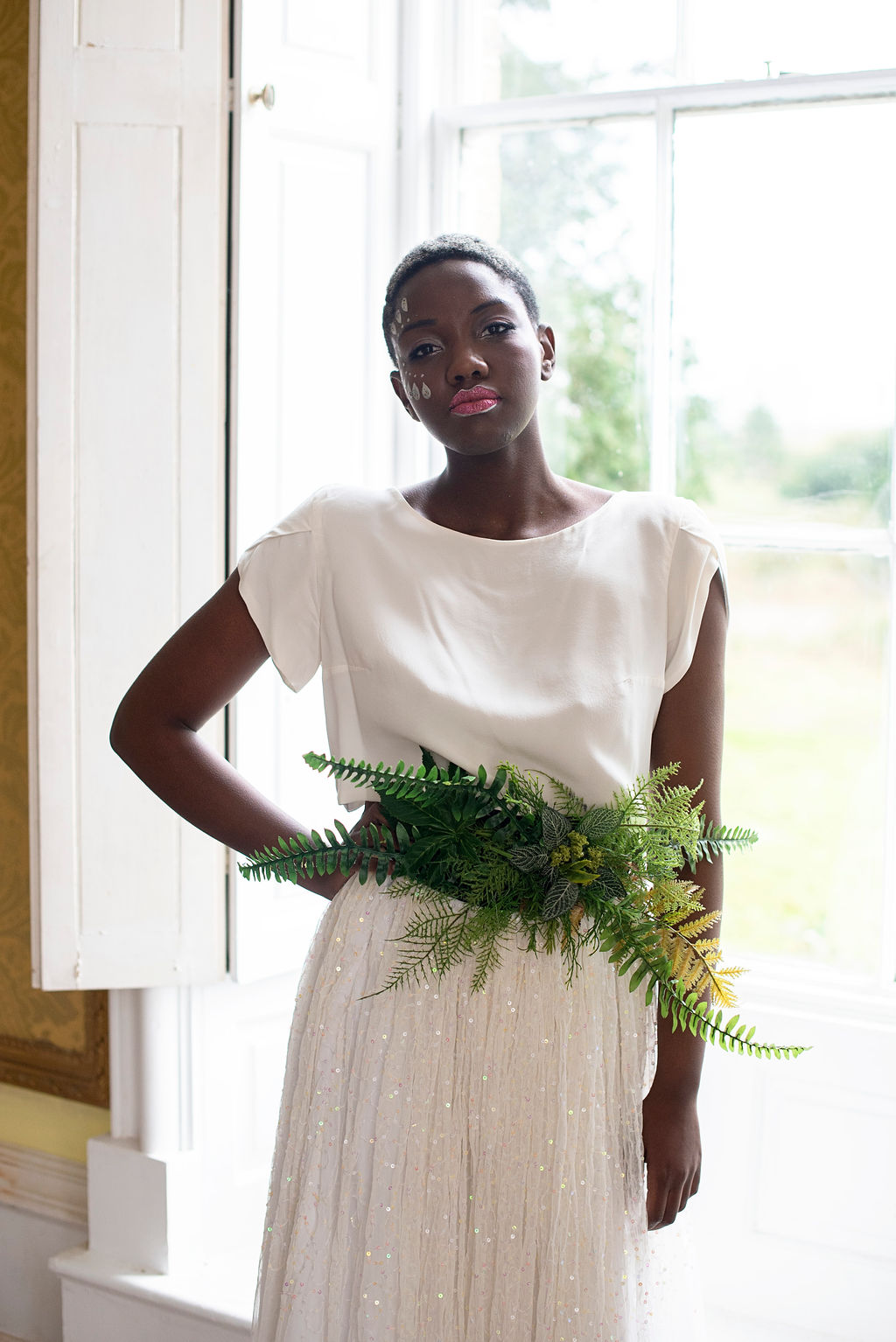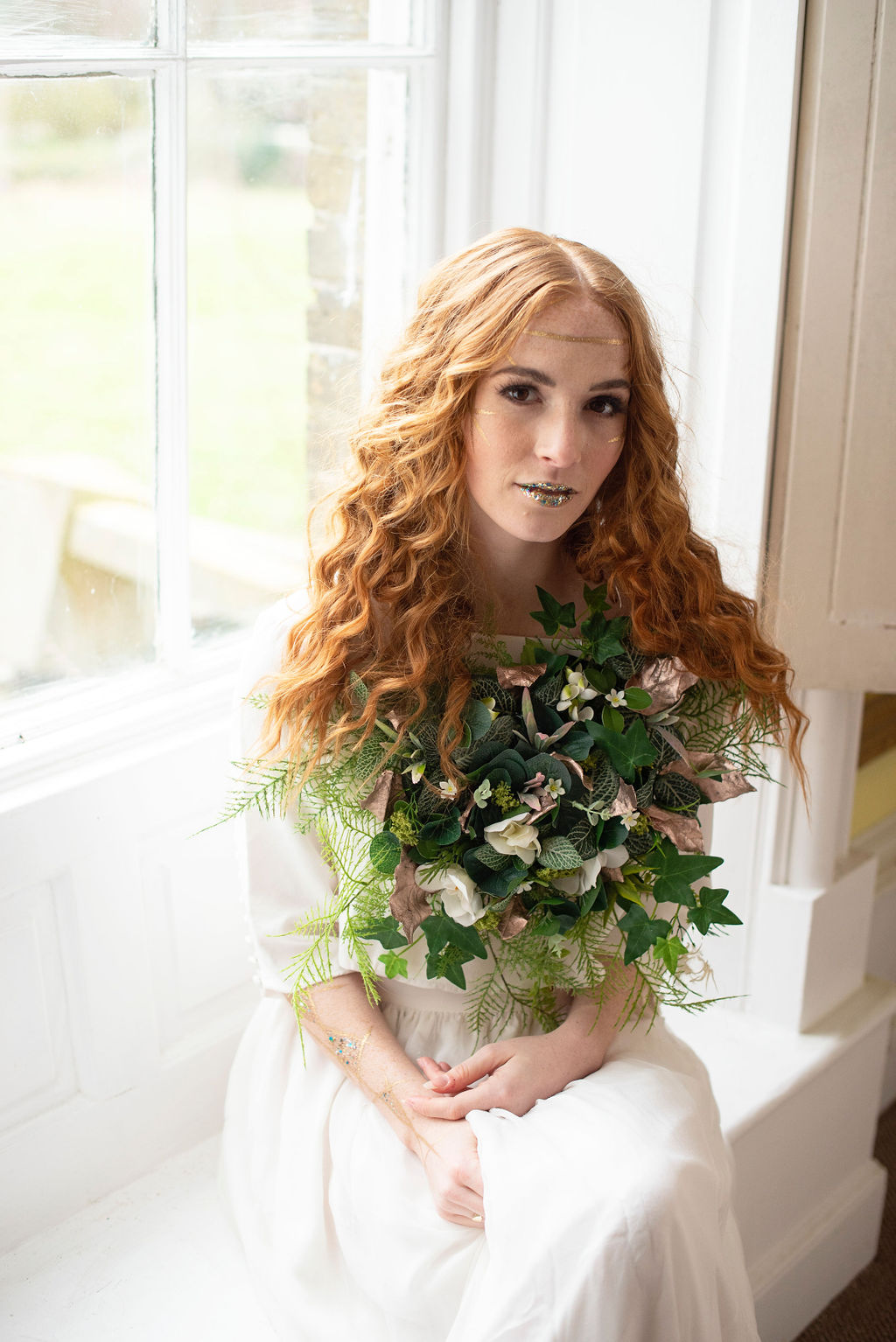 Really Regal Crowns
We love nothing more than a regal crown and are totally in love with these pieces… period! Think Queen Cersei style, with all the drama, beaded, wired, epic crystals and beautiful metals, after all we want to be Queens on our wedding day, not princesses!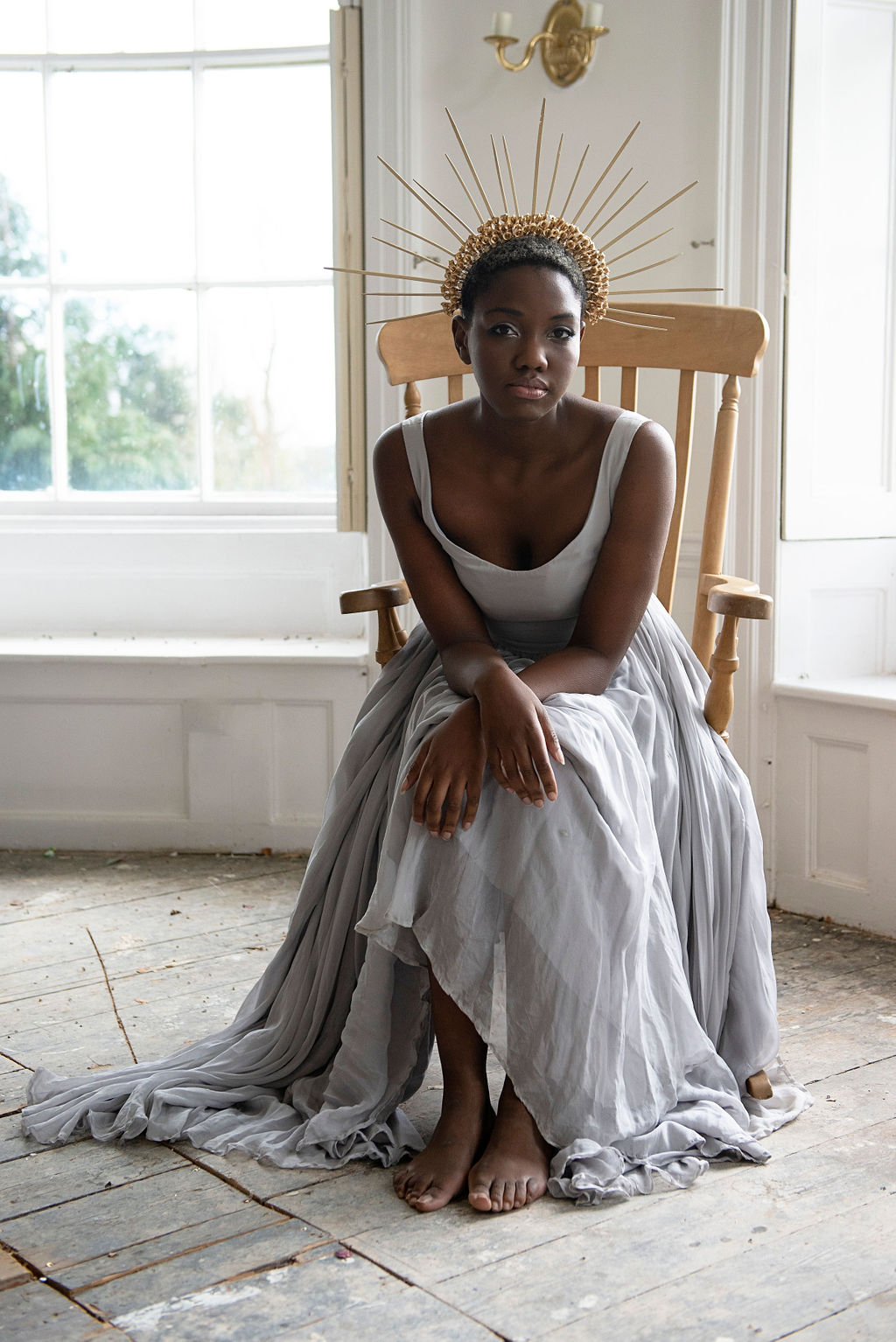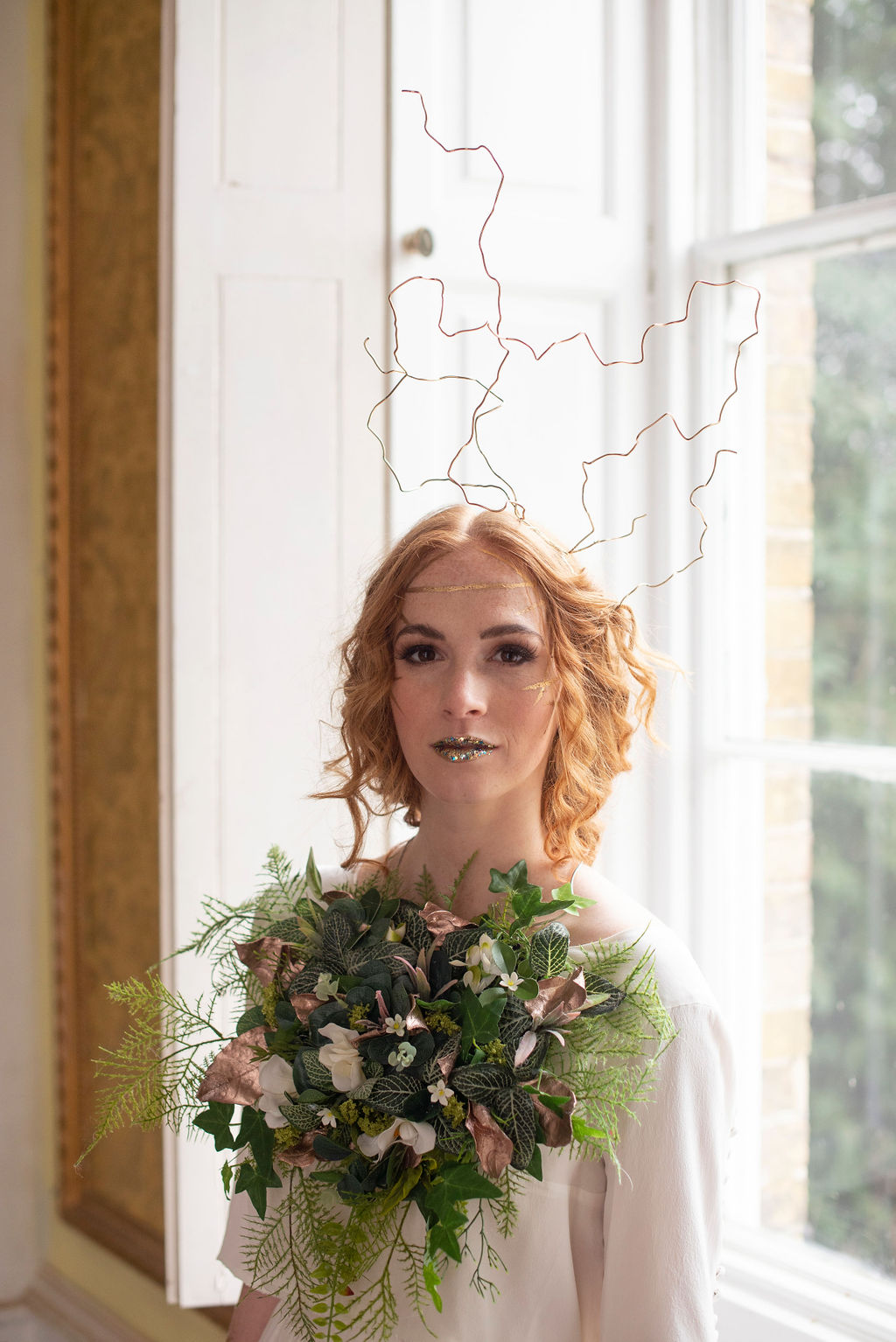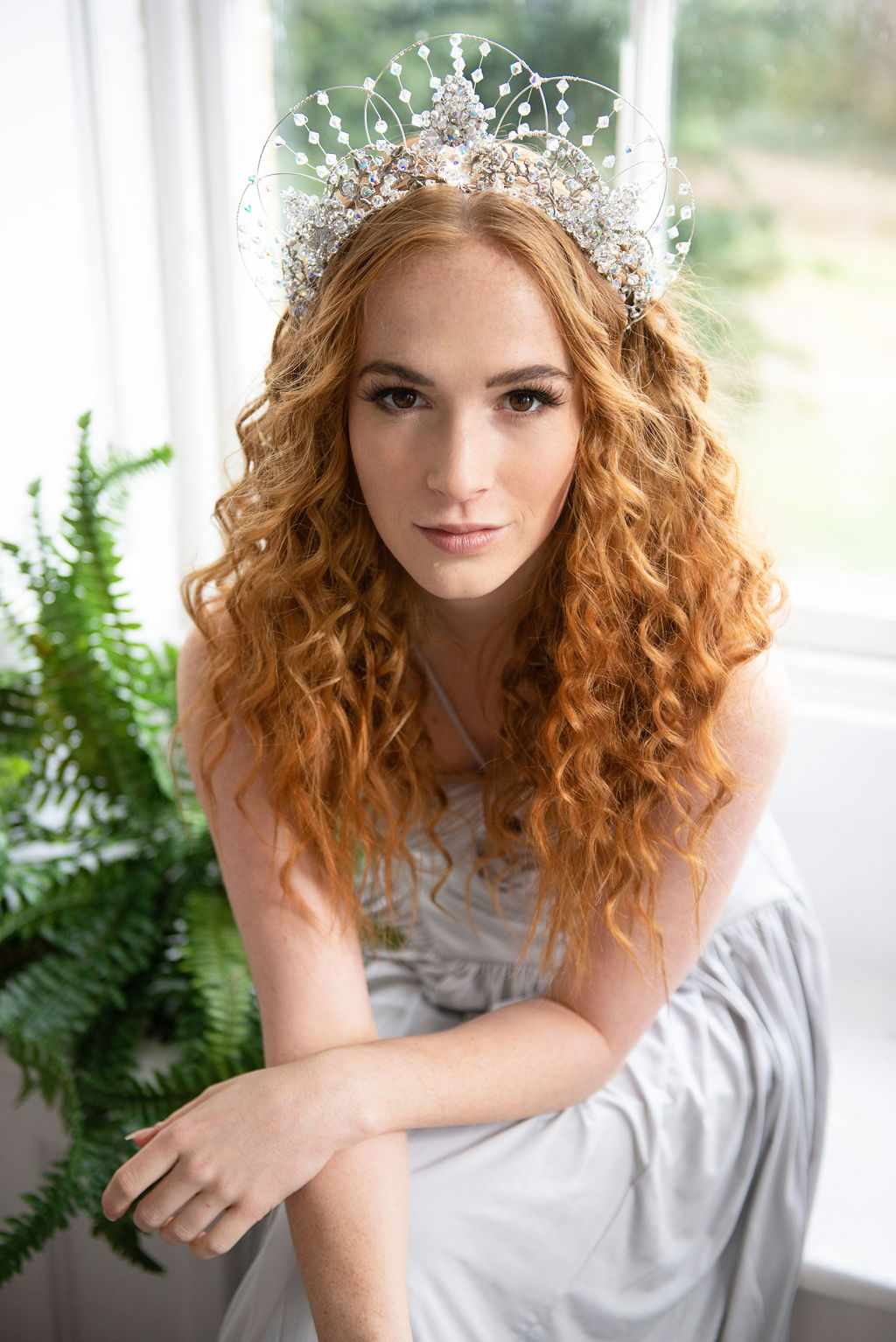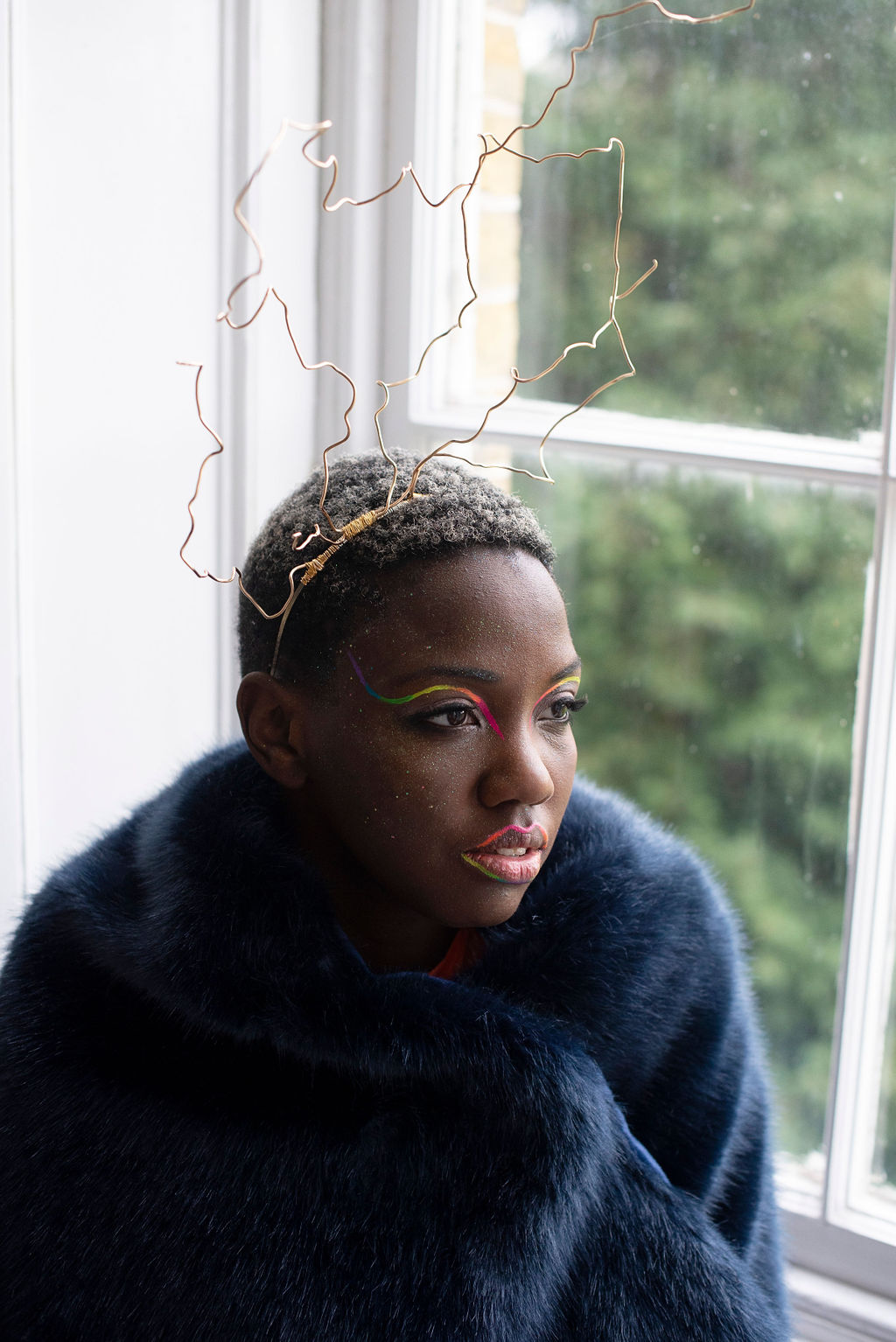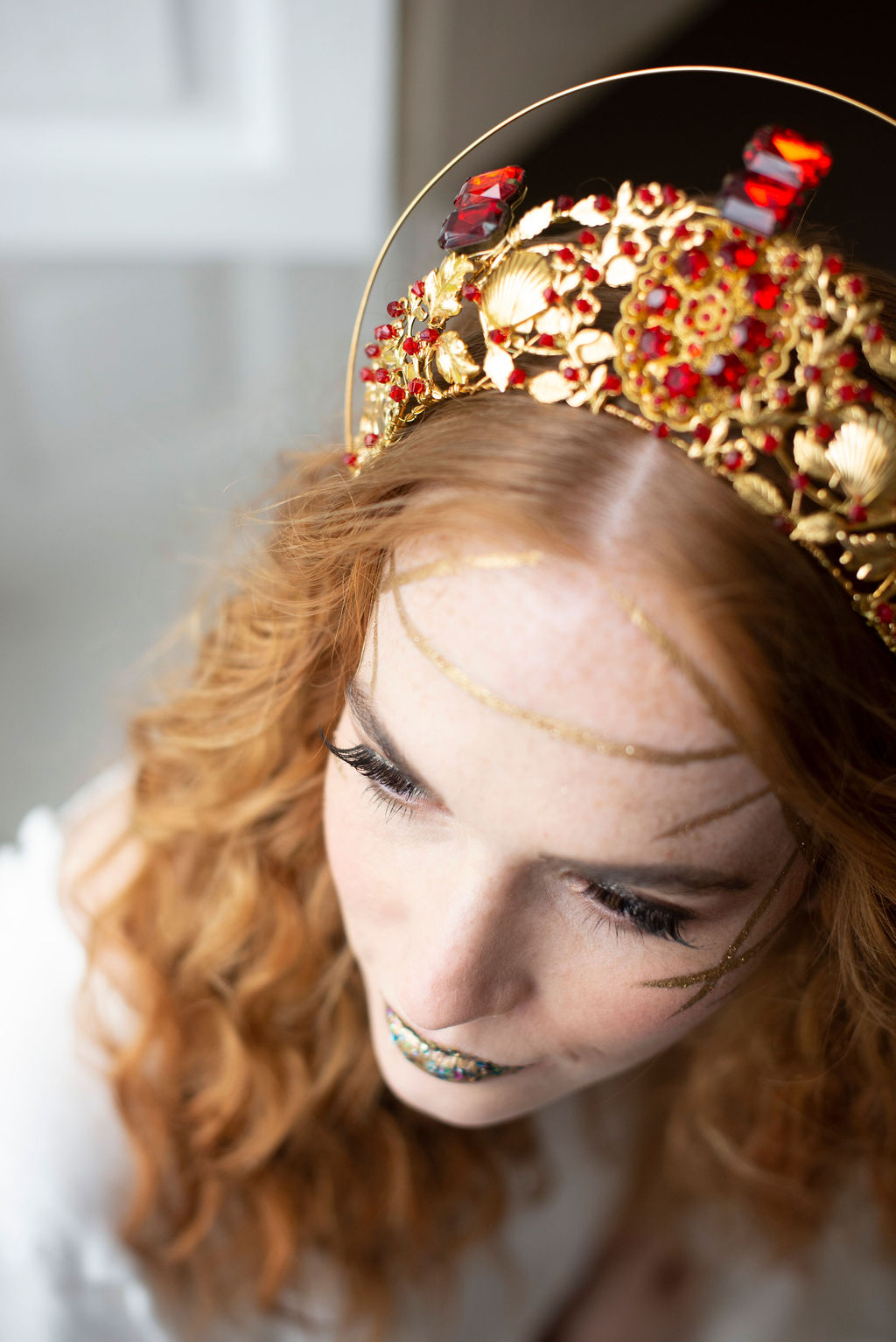 Perfect Paints and Glitzy Glitter
If you're looking for something a bit more fun and head wear is not your thing how about body-paints and glitter? There's too much glitter on this said no-one ever… and who says you can't have festival glittery vibes on your wedding day! Turn your face, back, arms or feet into a painted, glittery piece of art!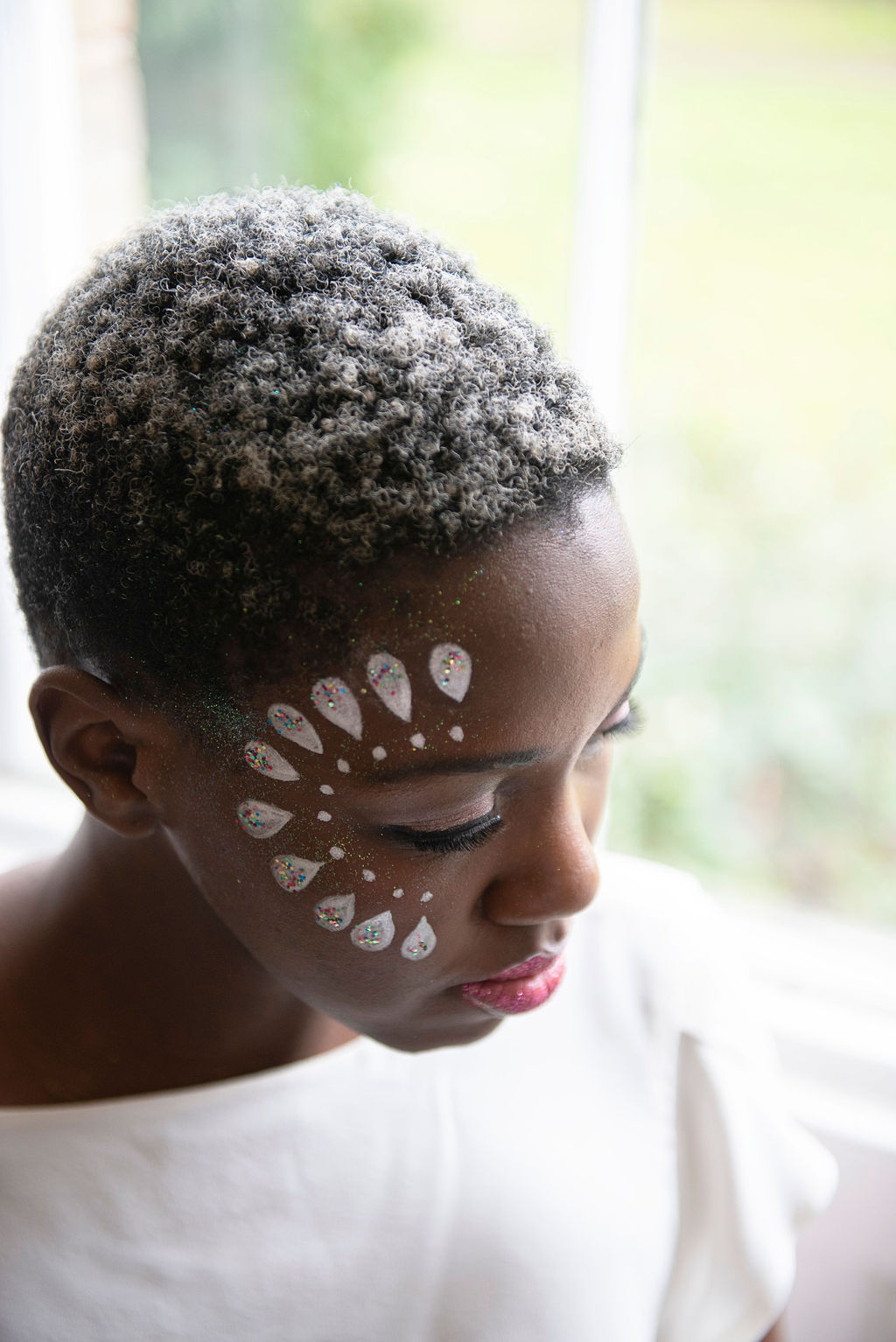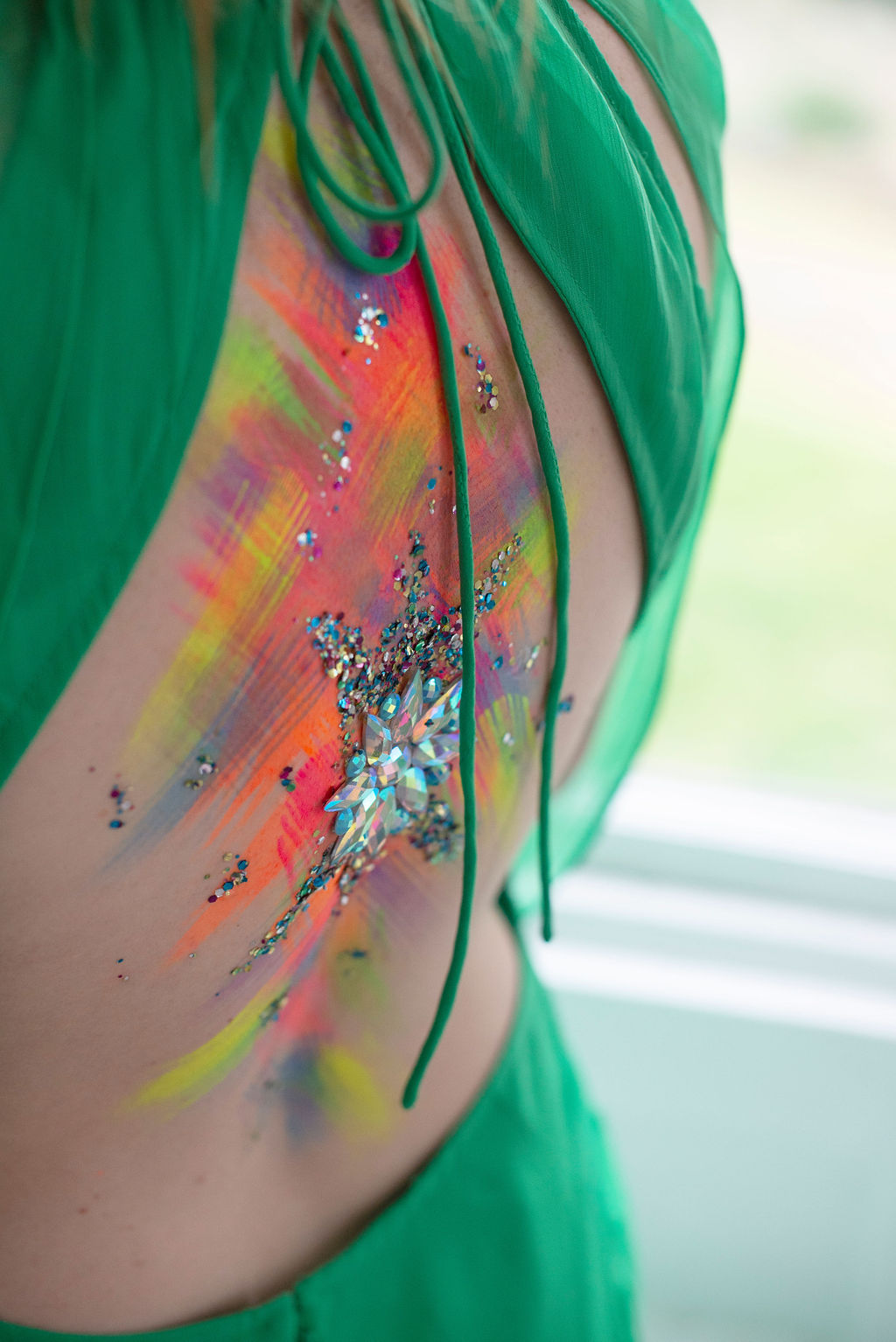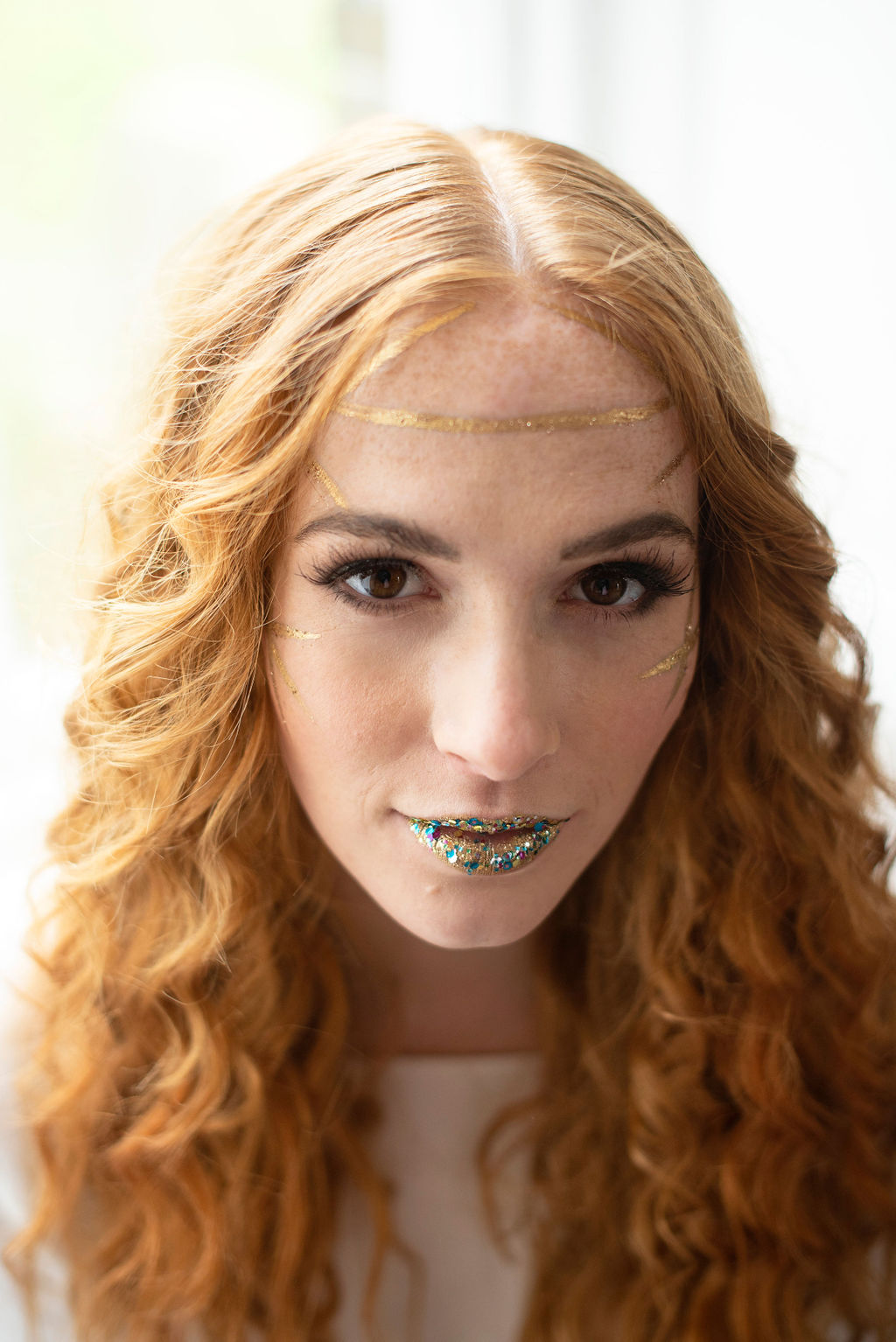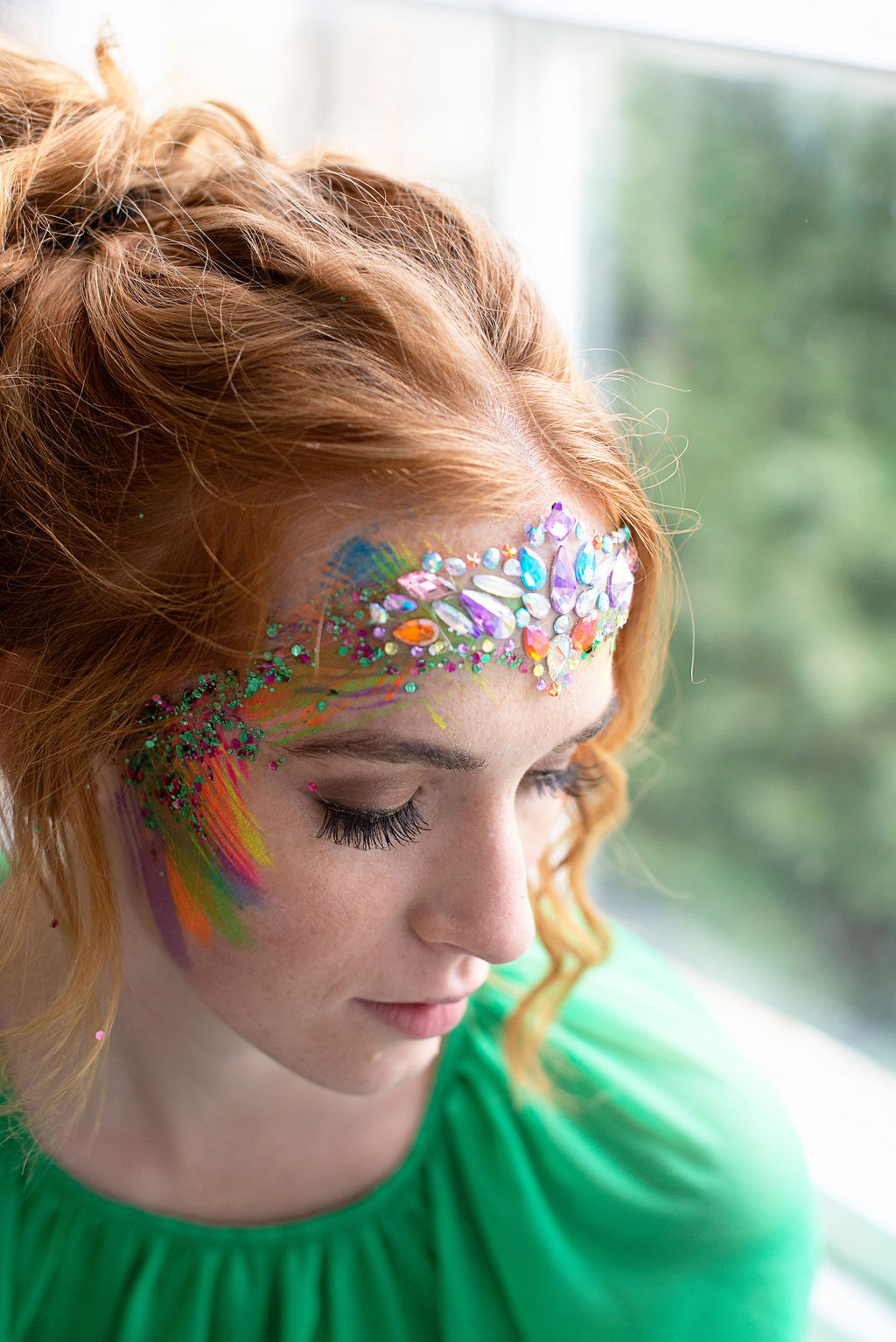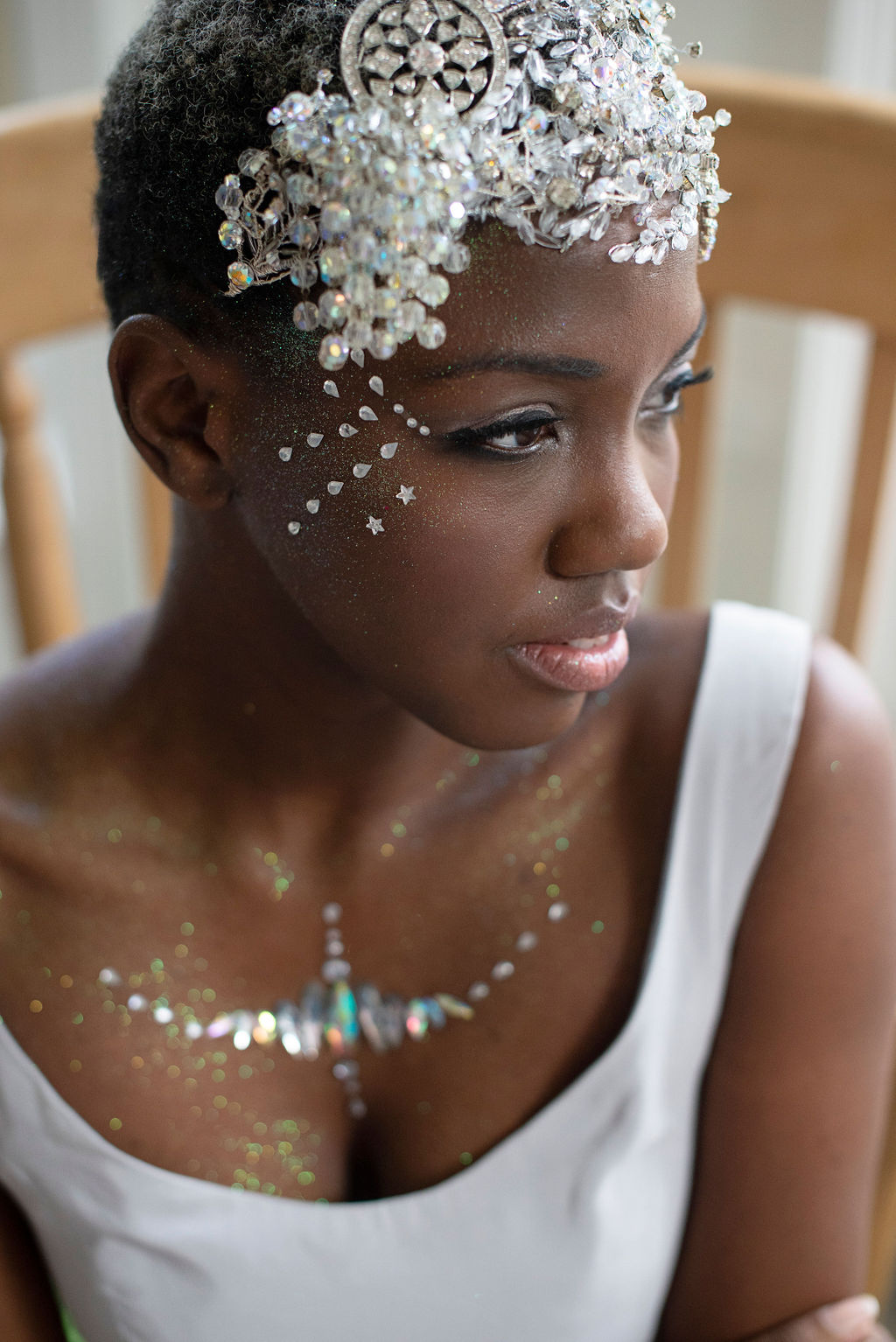 Creative Capes
Get creative with your accessories and capes are a huge, increasingly popular trend in the world of bridal. They're perfect for almost every season, help to keep away the chill and cover up your arms. Fur, sequins, lace or velvet, there will be a cape for you out there, so get looking and find the perfect one to complement your wedding day outfit.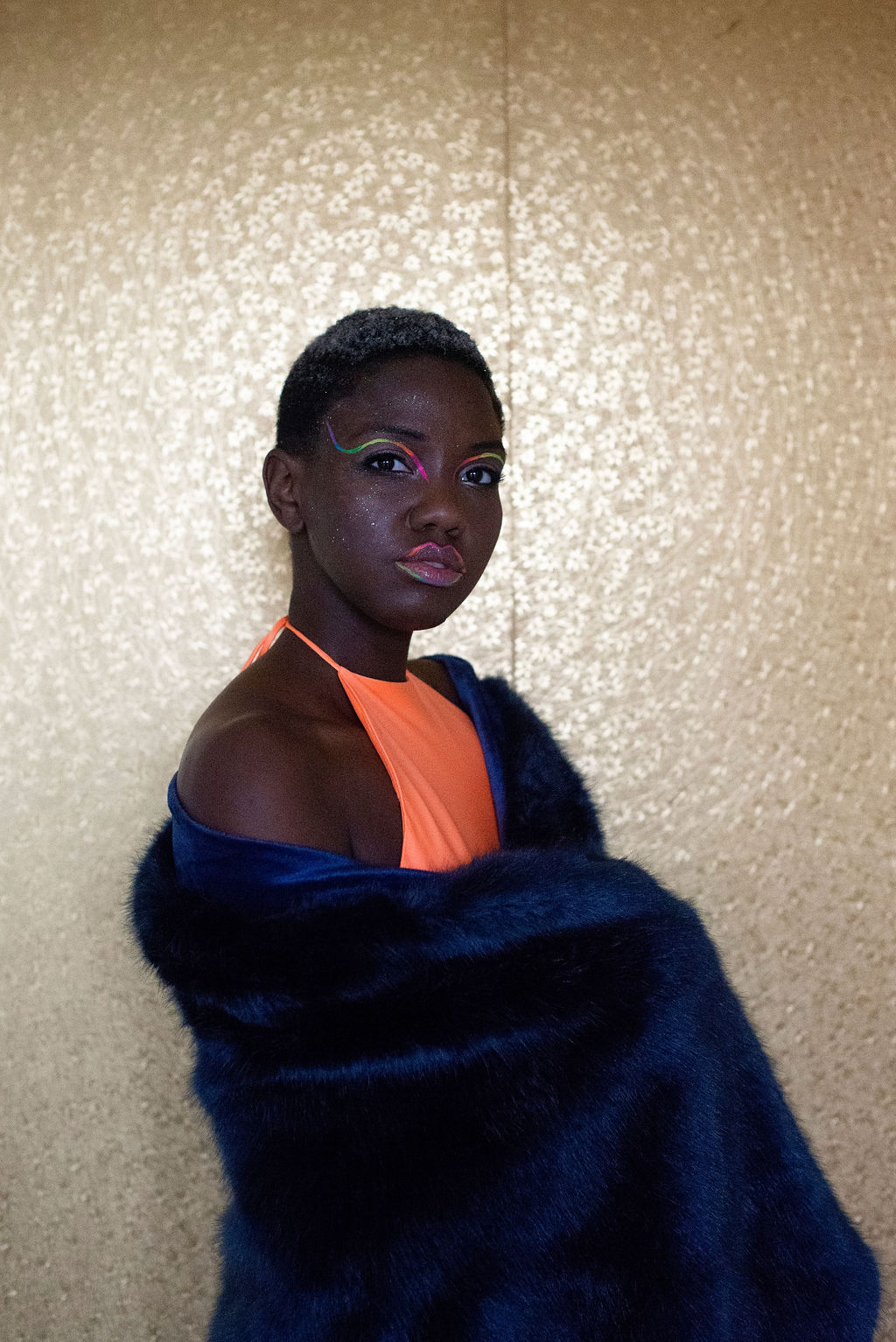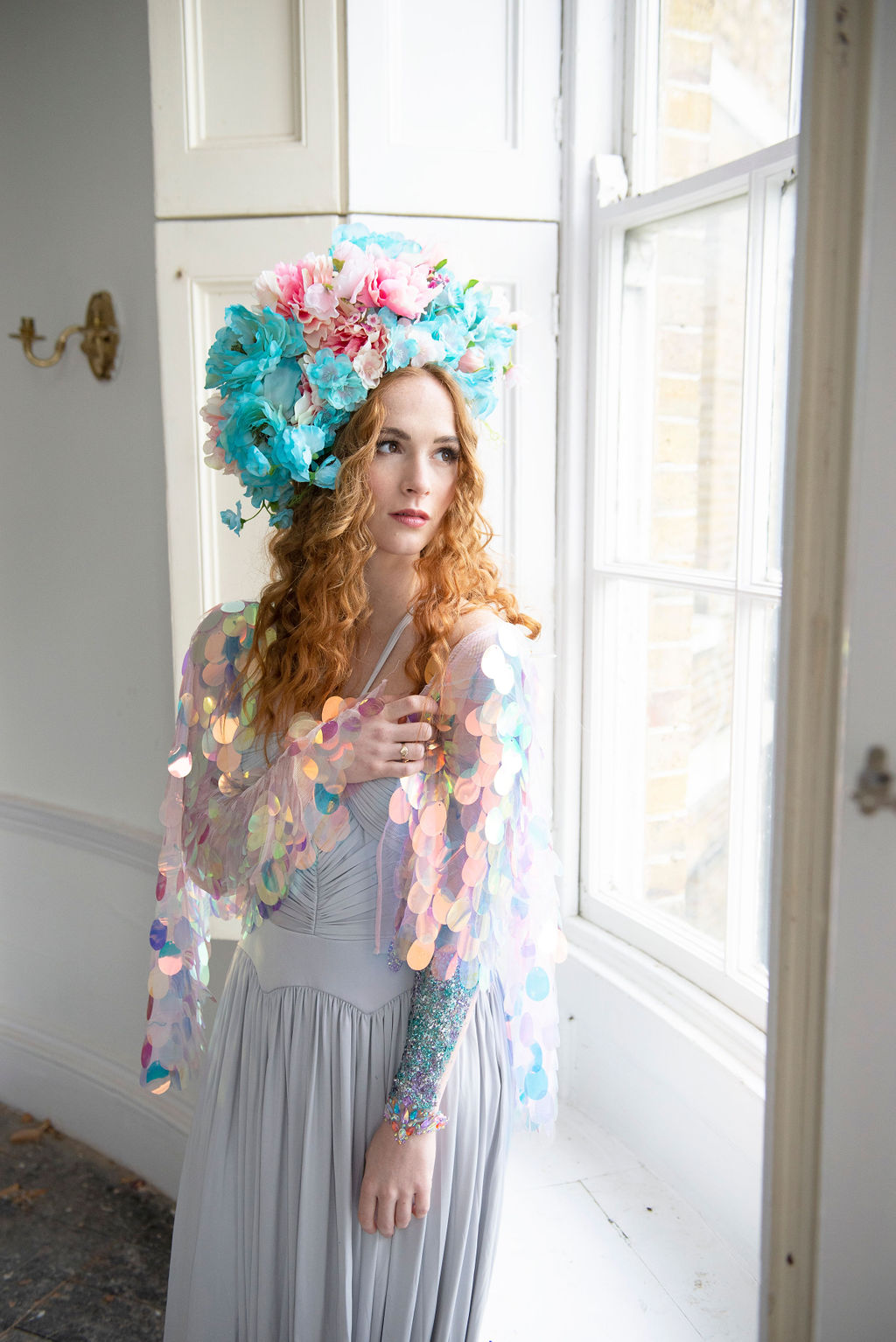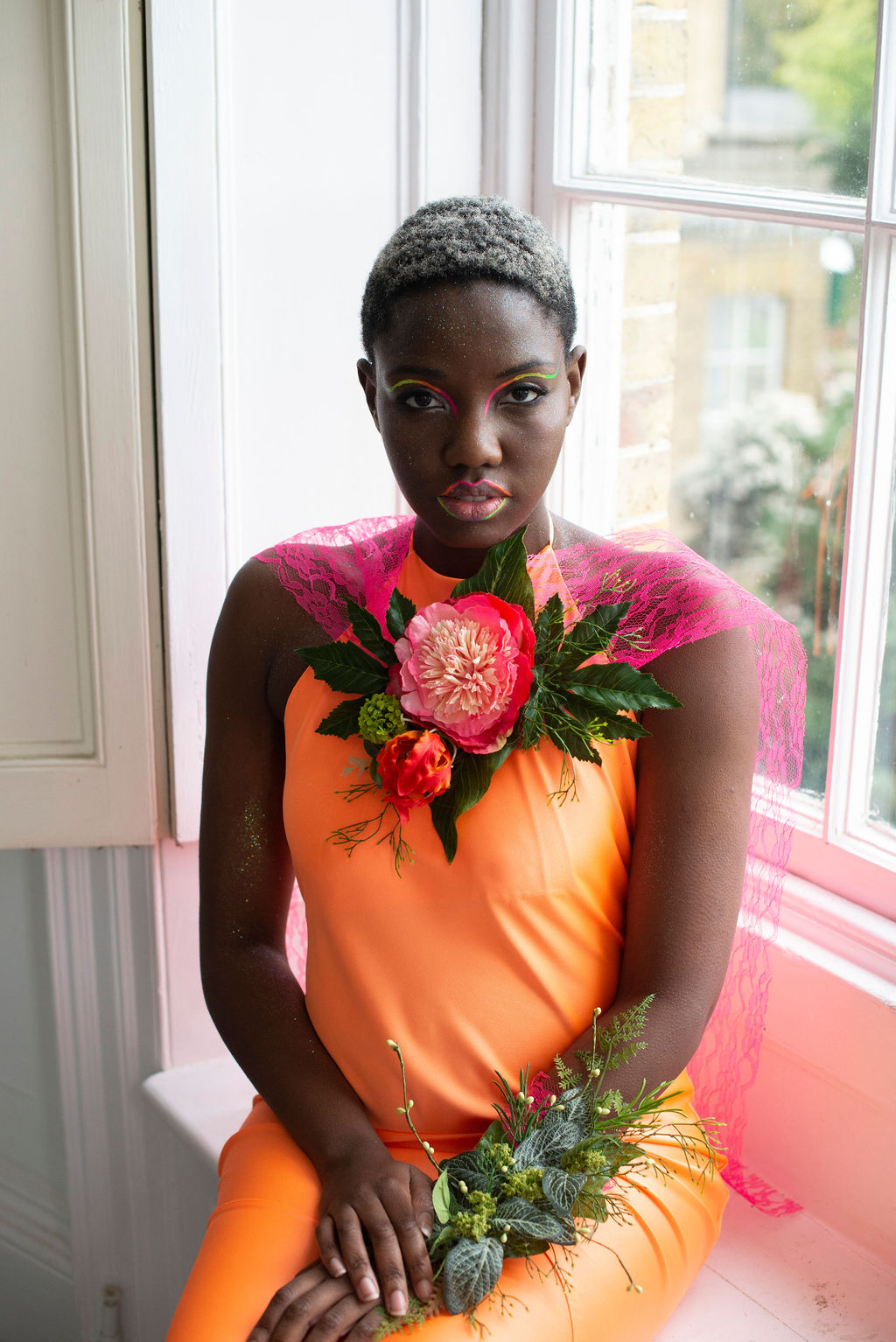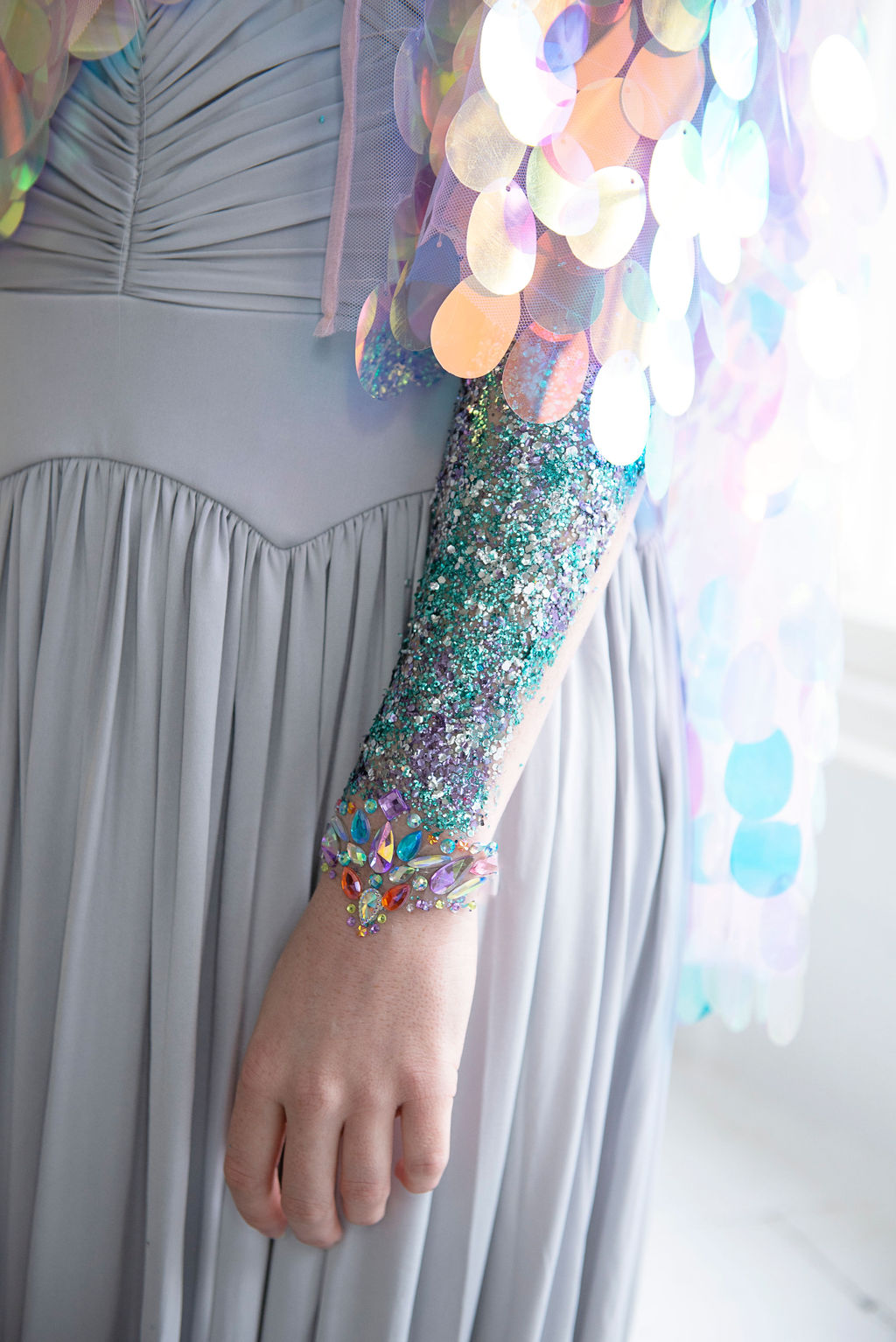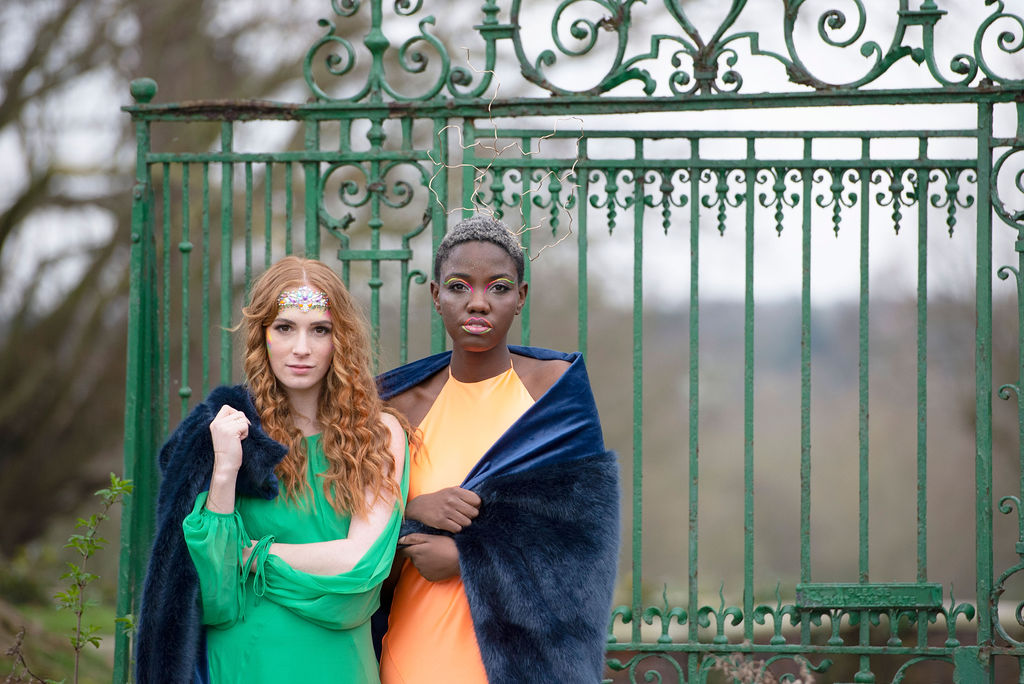 Trendy Top Hats
Super cool vibes from this androgynous look. Why should it only be the Groom who gets to wear one? A beautiful and alternative look for any bride-to-be – If you're a hat person then this is the look for you!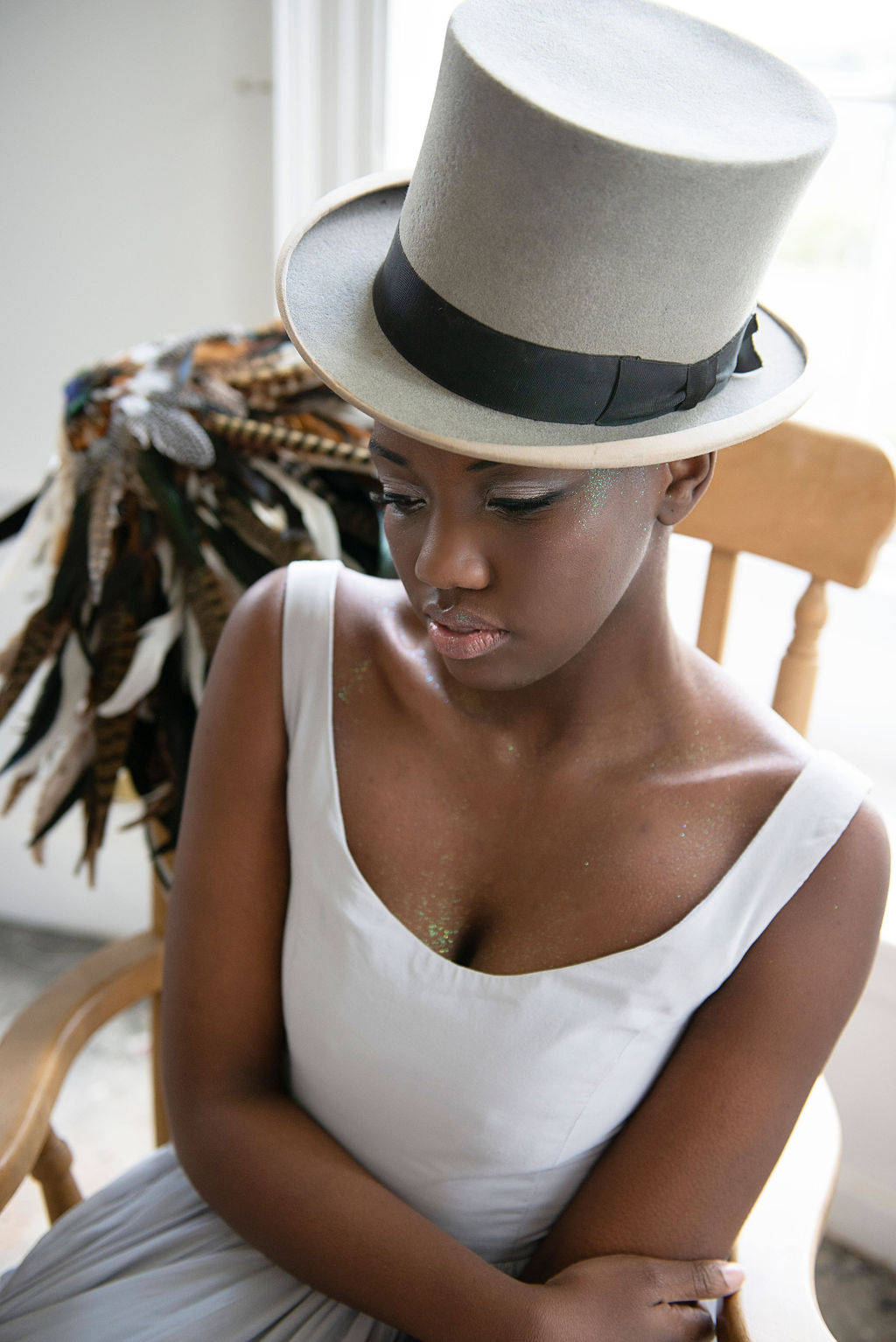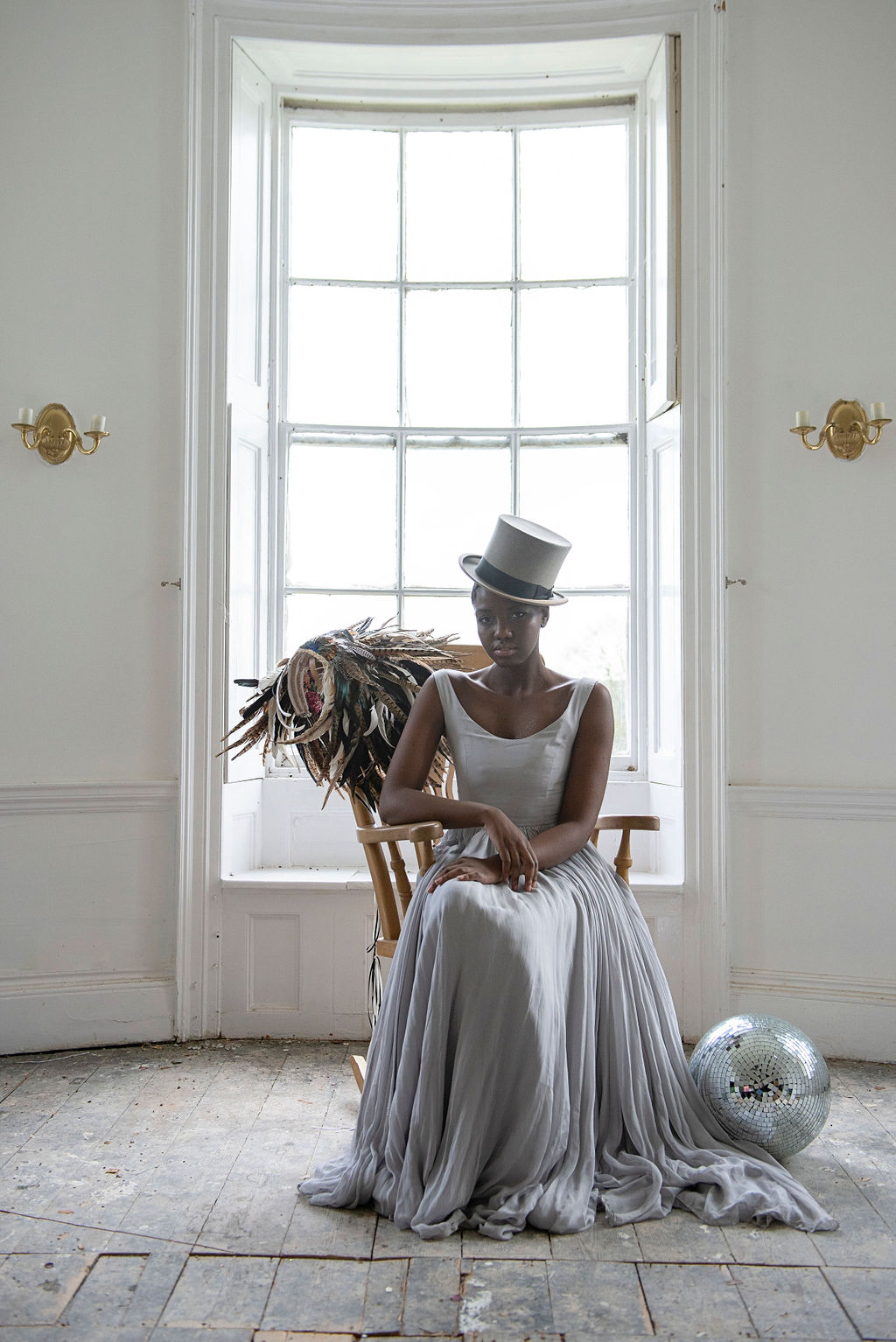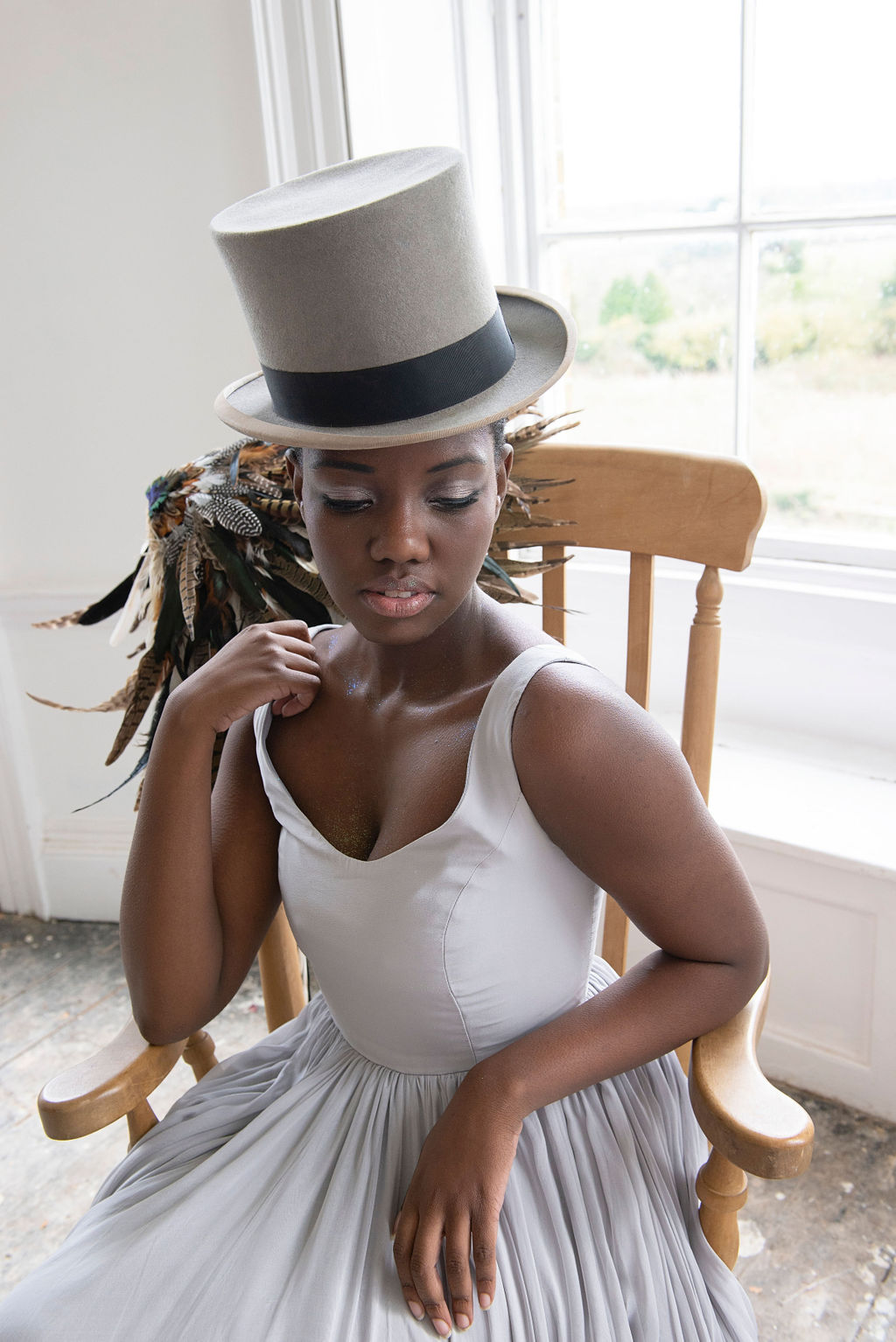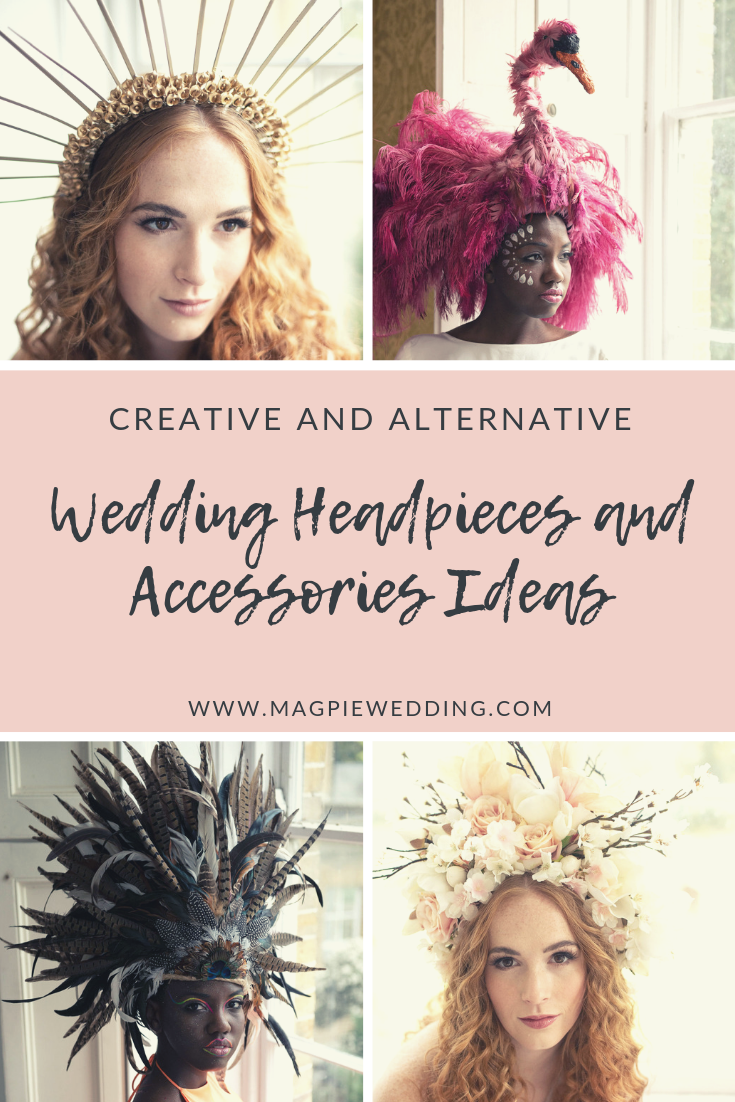 The Team – Alternative Wedding Head Piece and Accessory Ideas For The Creative Bride
Concept – VV Raven @vvravenfloral and Luna Glitter Bar @lunaglitterbar
Stylist and Floral designer- VV Raven @vvravenfloral
Glitter artist- Luna Glitter Bar @lunaglitterbar
Photographer- Lottie Etling @lottieetling
Models: Chish K @chish_k and Lilly Graham @lillygraham
Hats and Venue- CC Millinery @ccmillinerycreations
MUA- Victoria Taylor @victoriataylormakeup
Hair- Bridal Hair By Jennie @bridalhairbyjennie
Tiaras/Headpieces – Mr Mortimers Wife @mrmortimerswife
Love these alternative wedding headpieces and want more inspiration for your big day? Check out our online magazine BOND Bride