Can anything get more romantically beautiful than todays styled swan lake wedding shoot? It's full of timeless details, dreamy photography and ethereal beauty. Photographed by the wonderful Sephory Photography it oozes style, and shows us that really any wedding day theme is possible.
Here we catch up with Adorn Invitations to find out all about how this Swan Lake Wedding was created…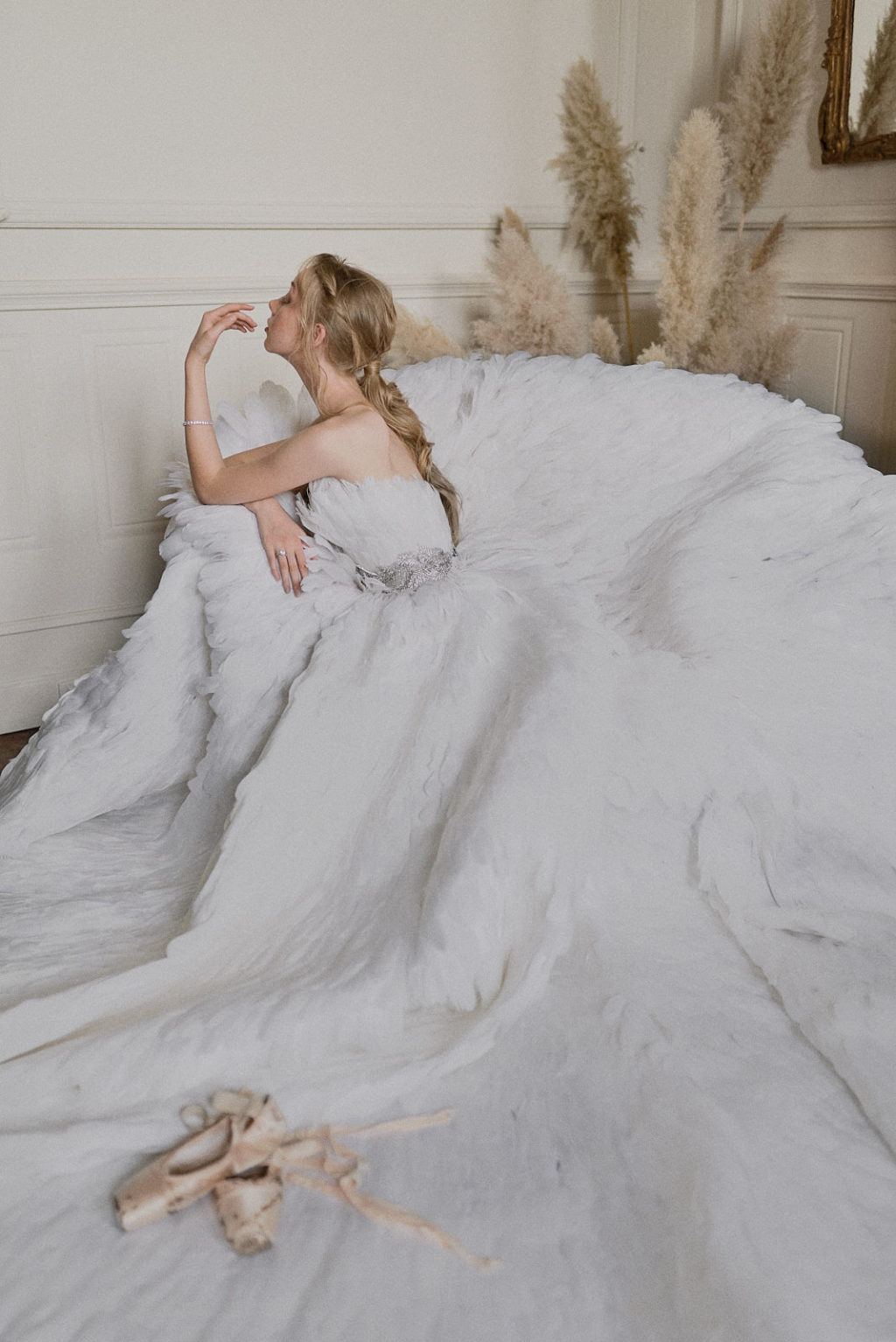 "The unique and luxurious wedding theme named 'Eternal Love' was created and inspired through the classic and timeless ballet, 'Swan Lake'. It takes hold of the concepts of transformation, royalty, luxury, feathers and of course the romantic and elegant dance of ballet."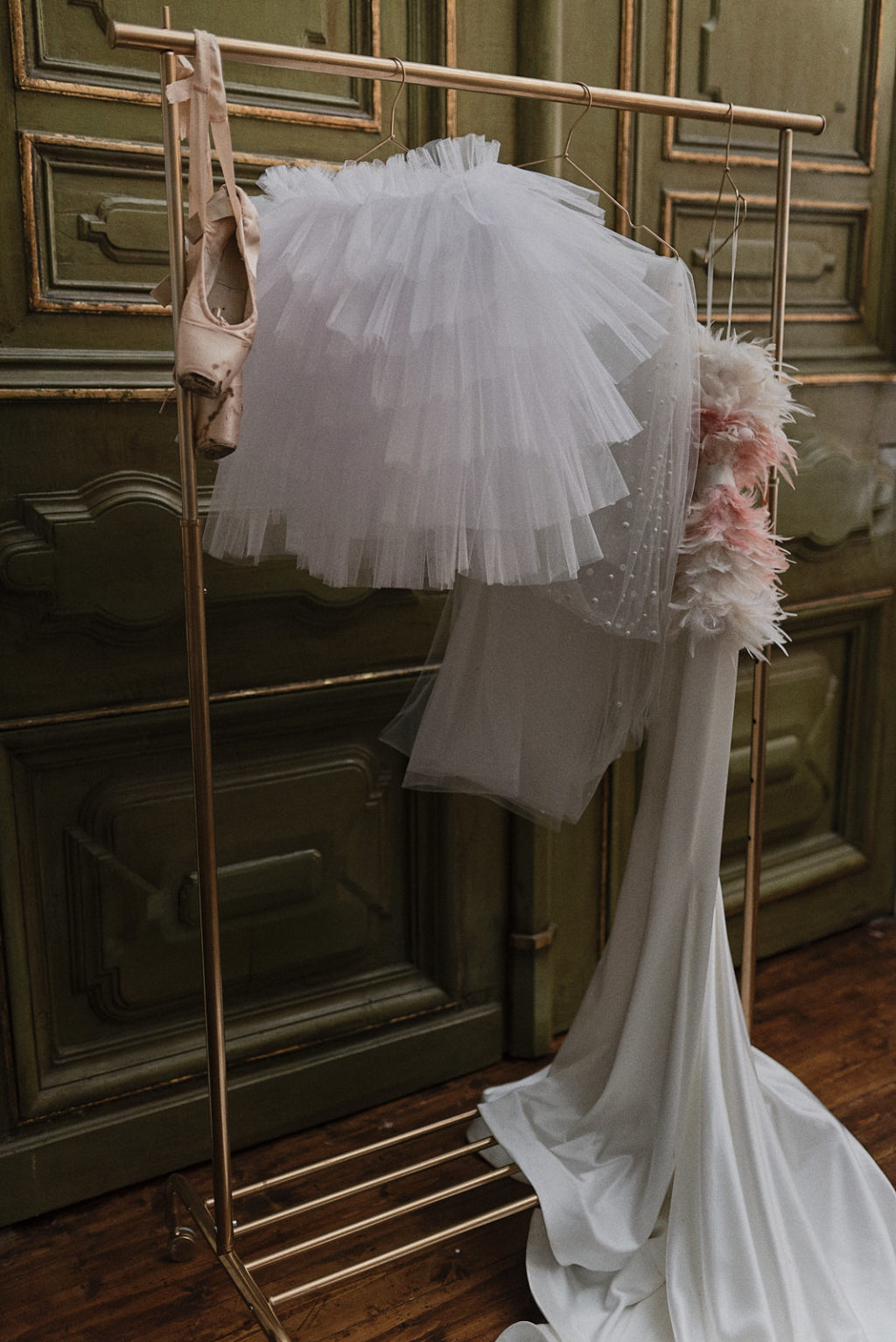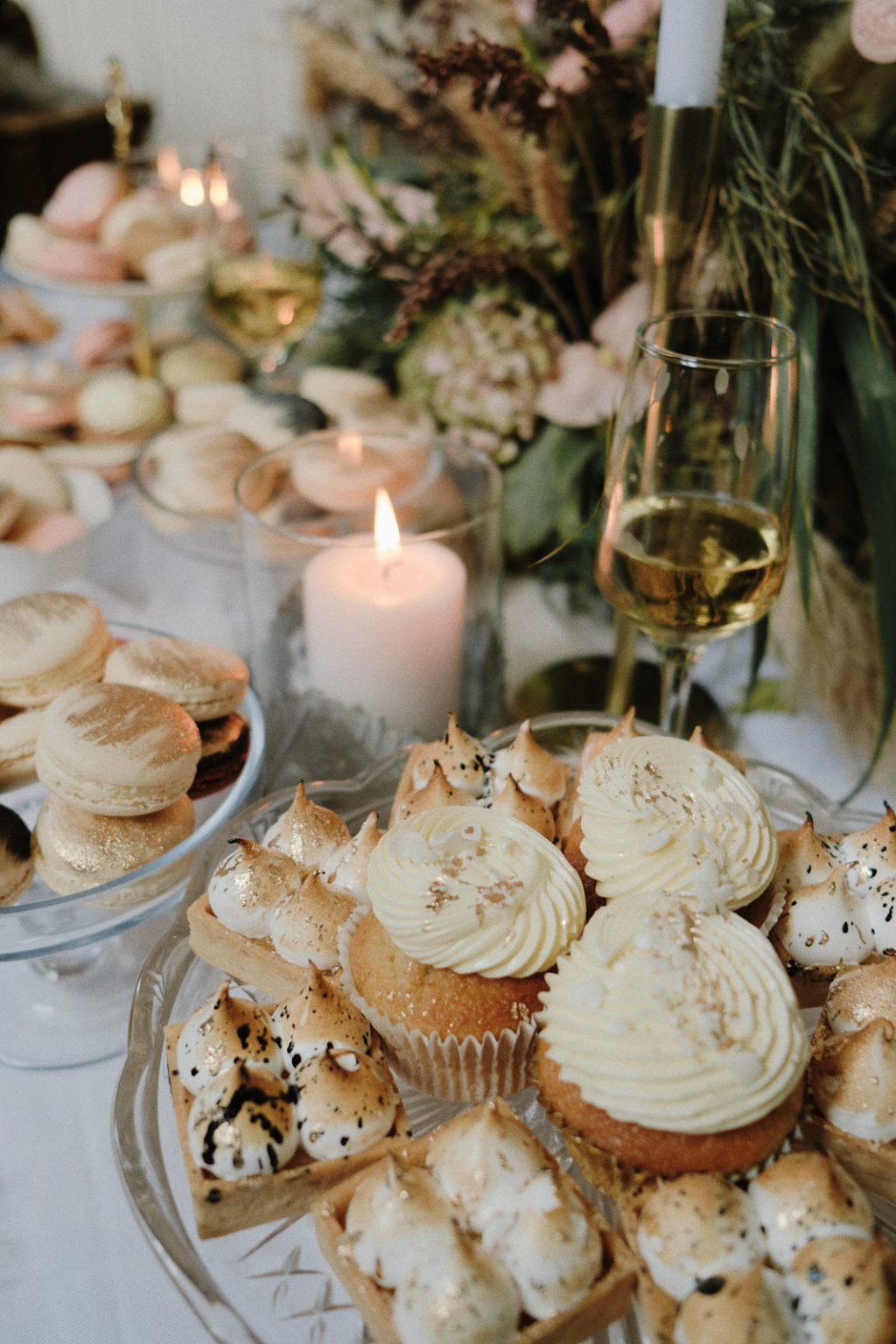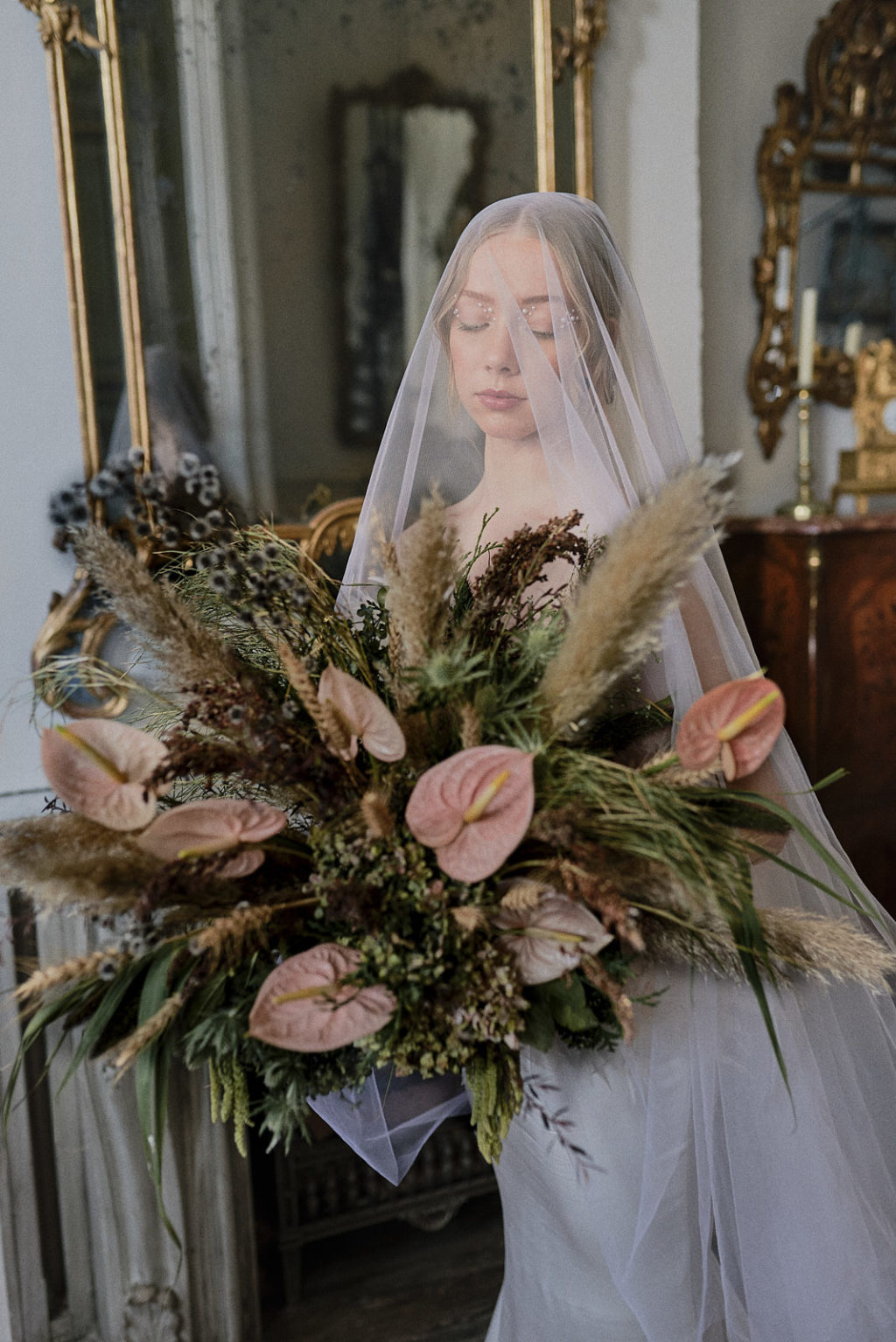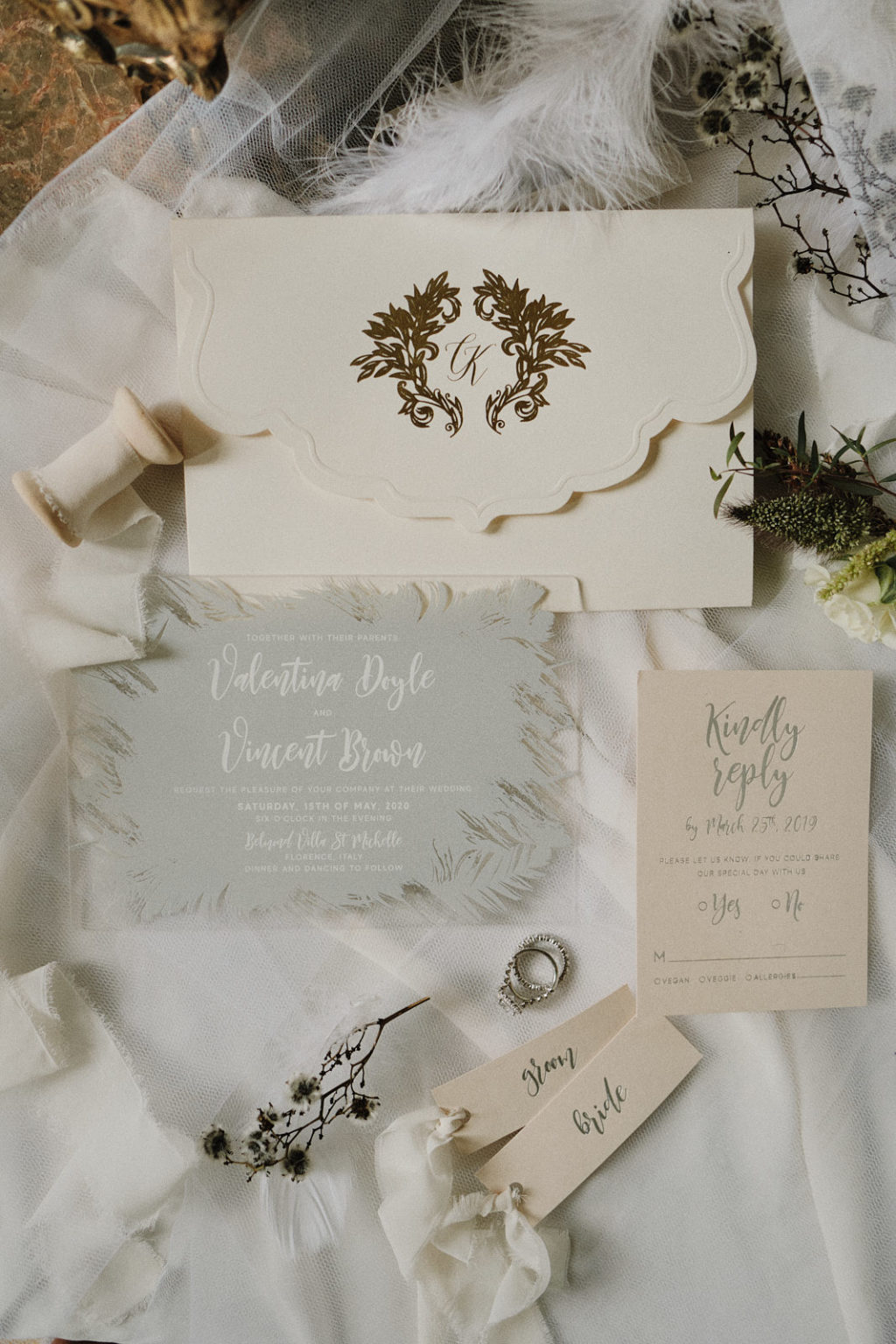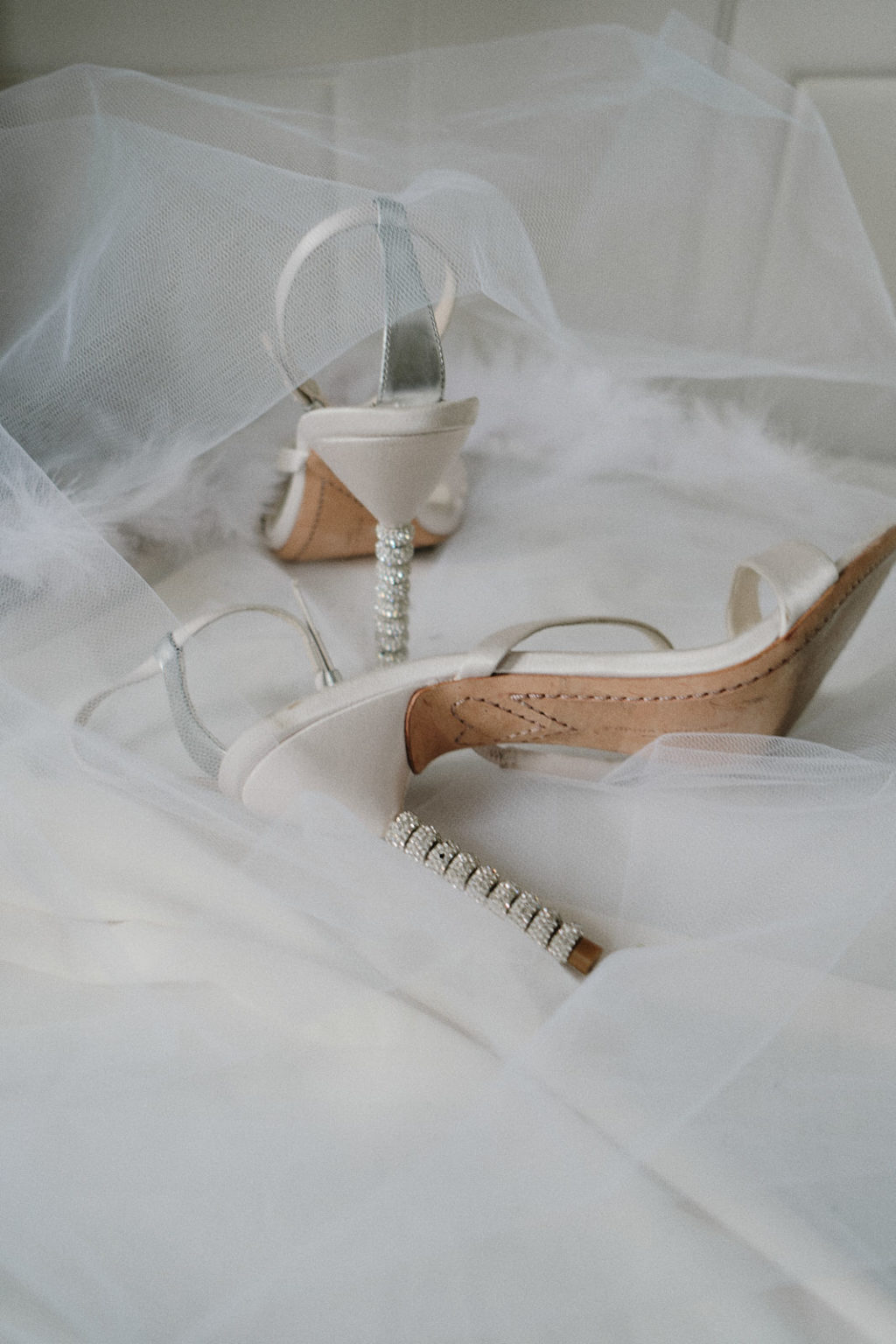 "Based upon these elements, a new theme was birthed. Captured by the husband and wife team, Sephory photography took shots of a beautiful ballerina dancing on her special day. It all starts with a tutu and pointe shoes, and then the magical transformations begin."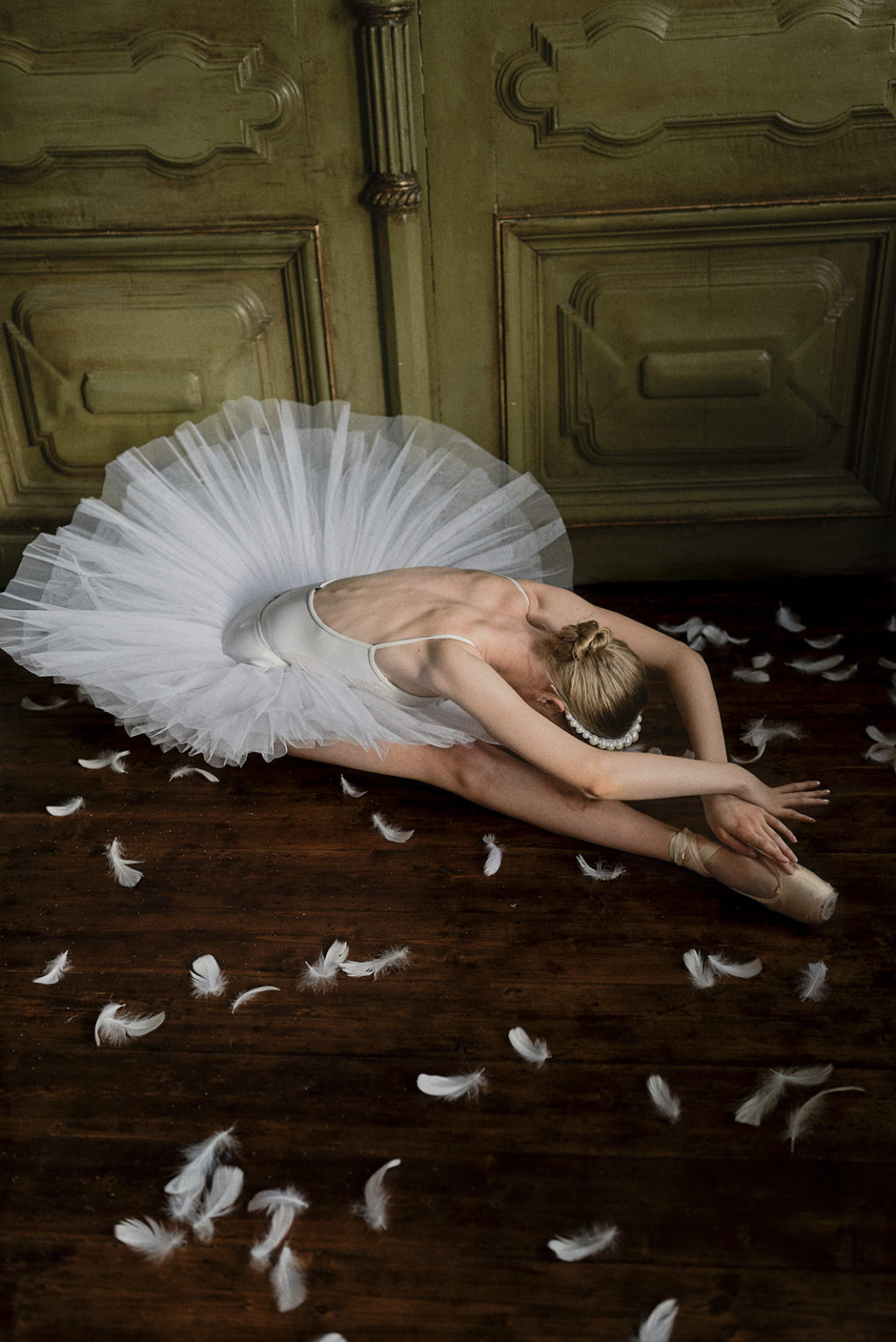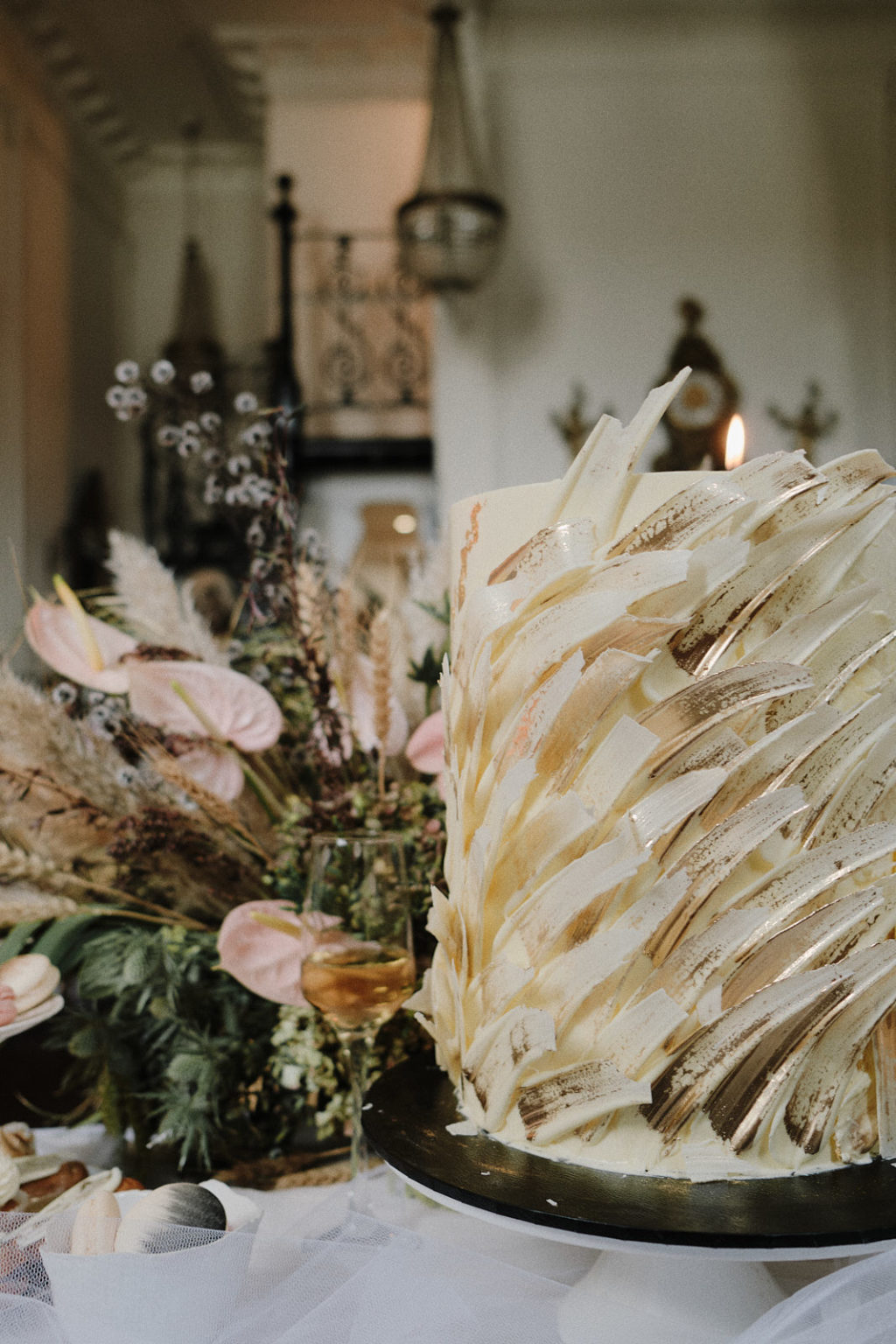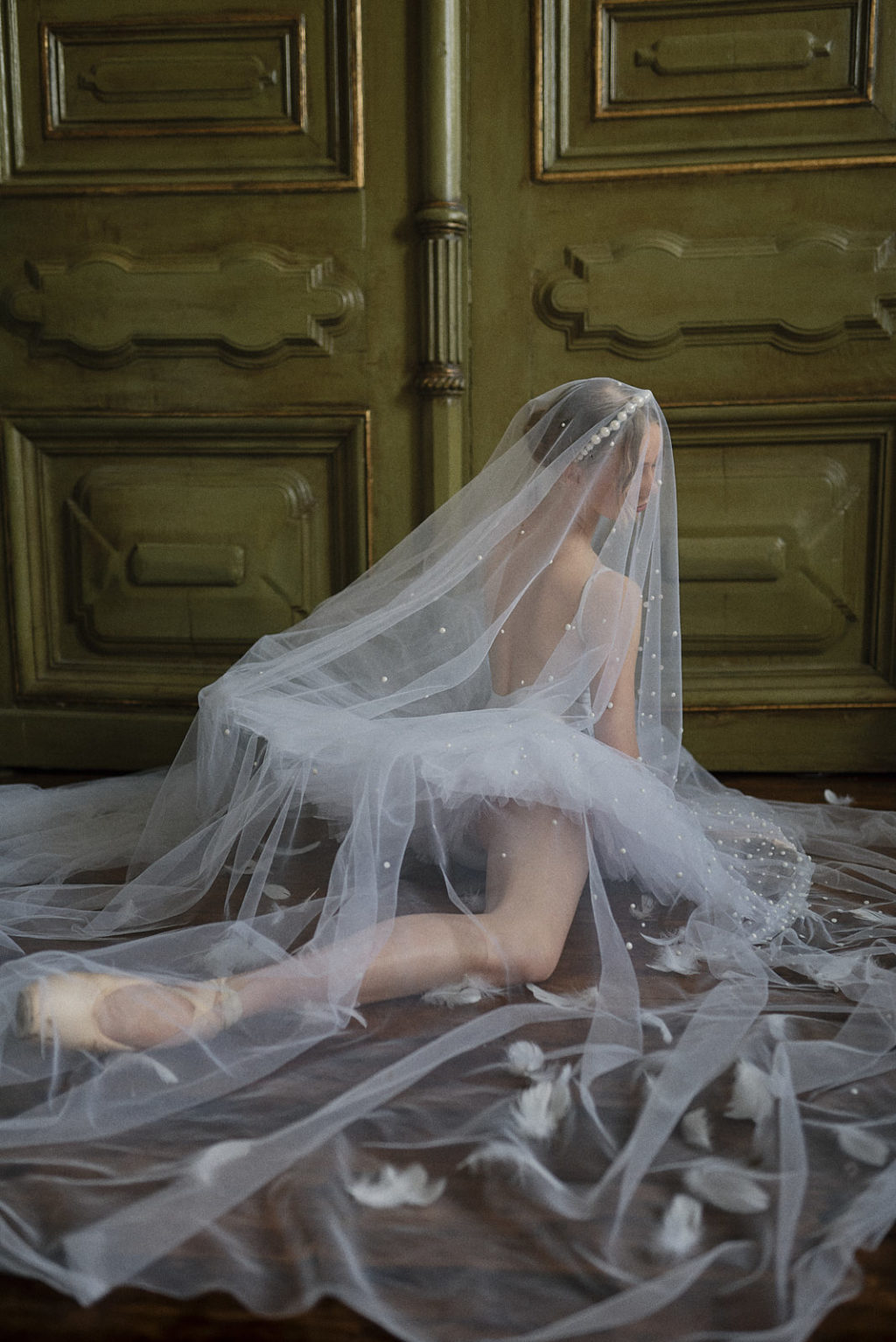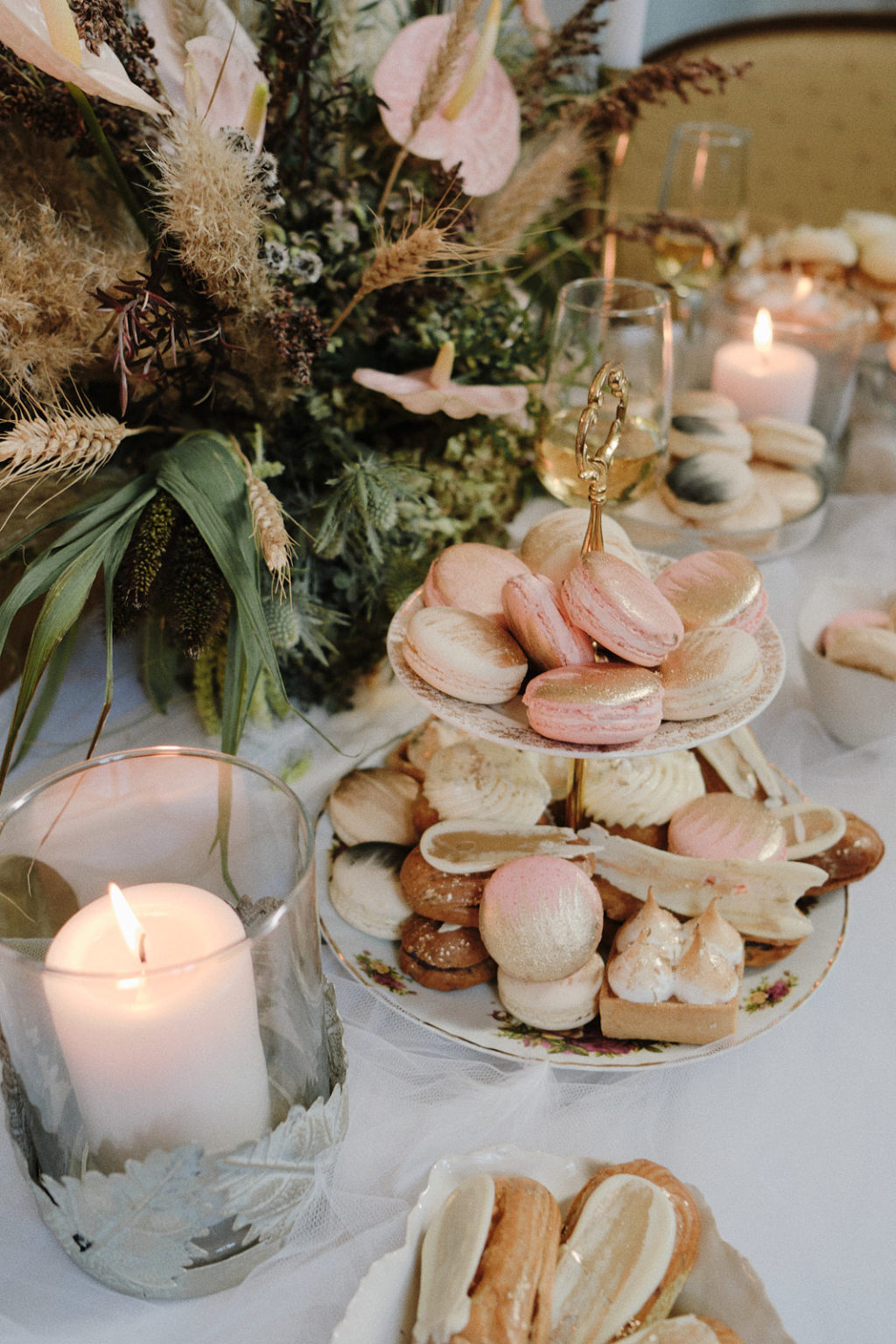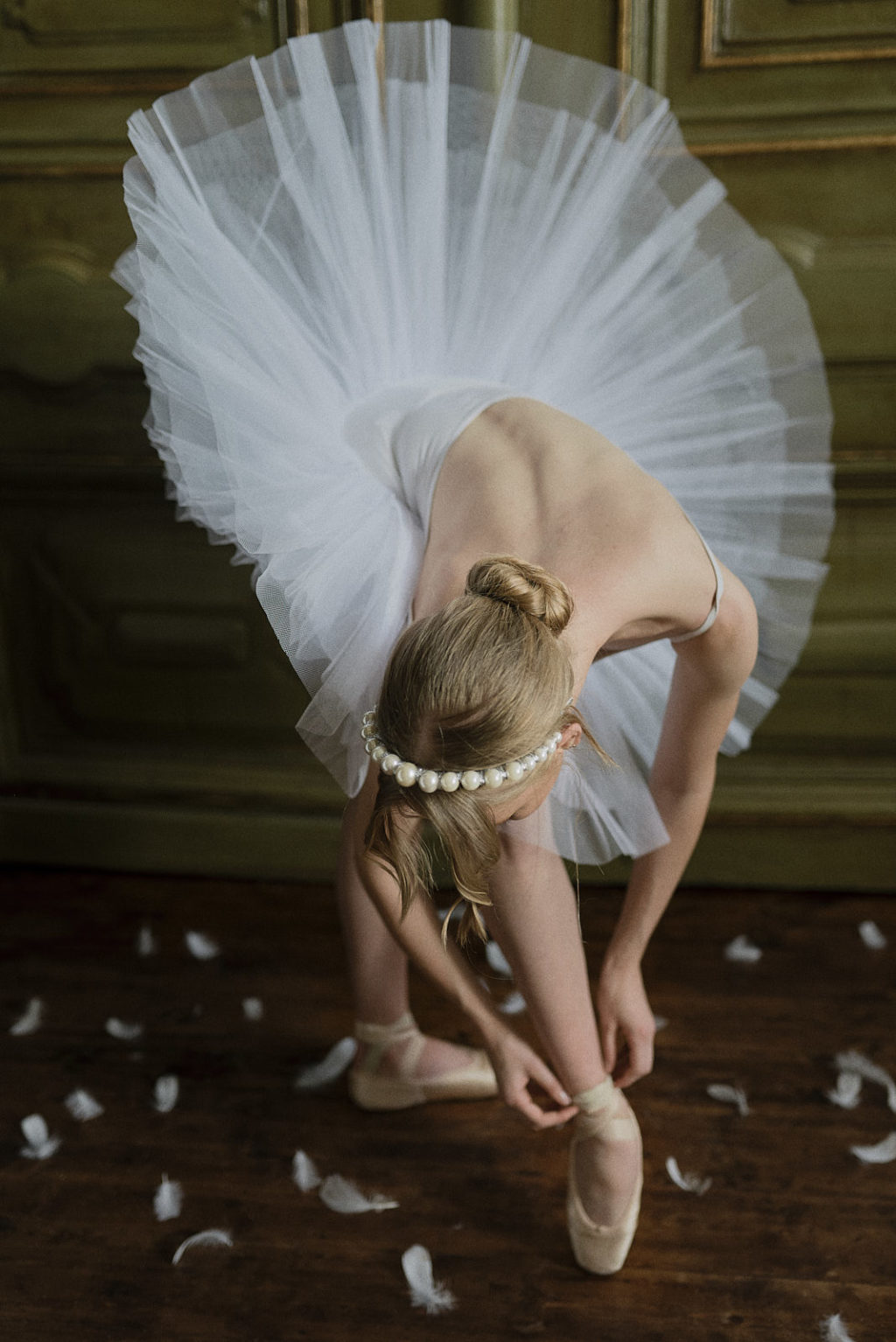 "She dances her way from black to white feathered gowns fresh off the runway of Paris Fashion Week. The feathered gowns are from Alin Le' Kal's Summer/Spring 19 collection, which debuted at the haute couture shows this year."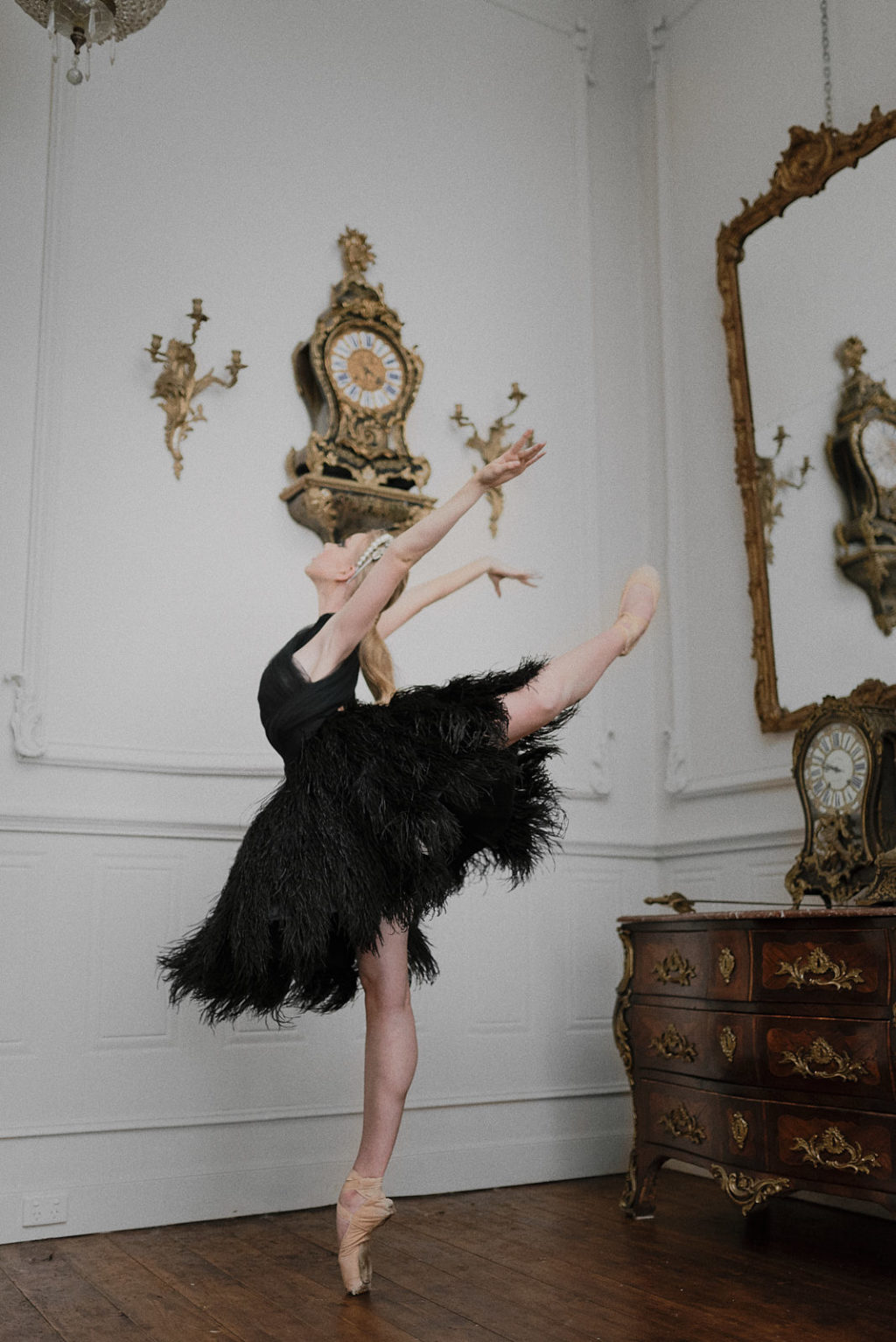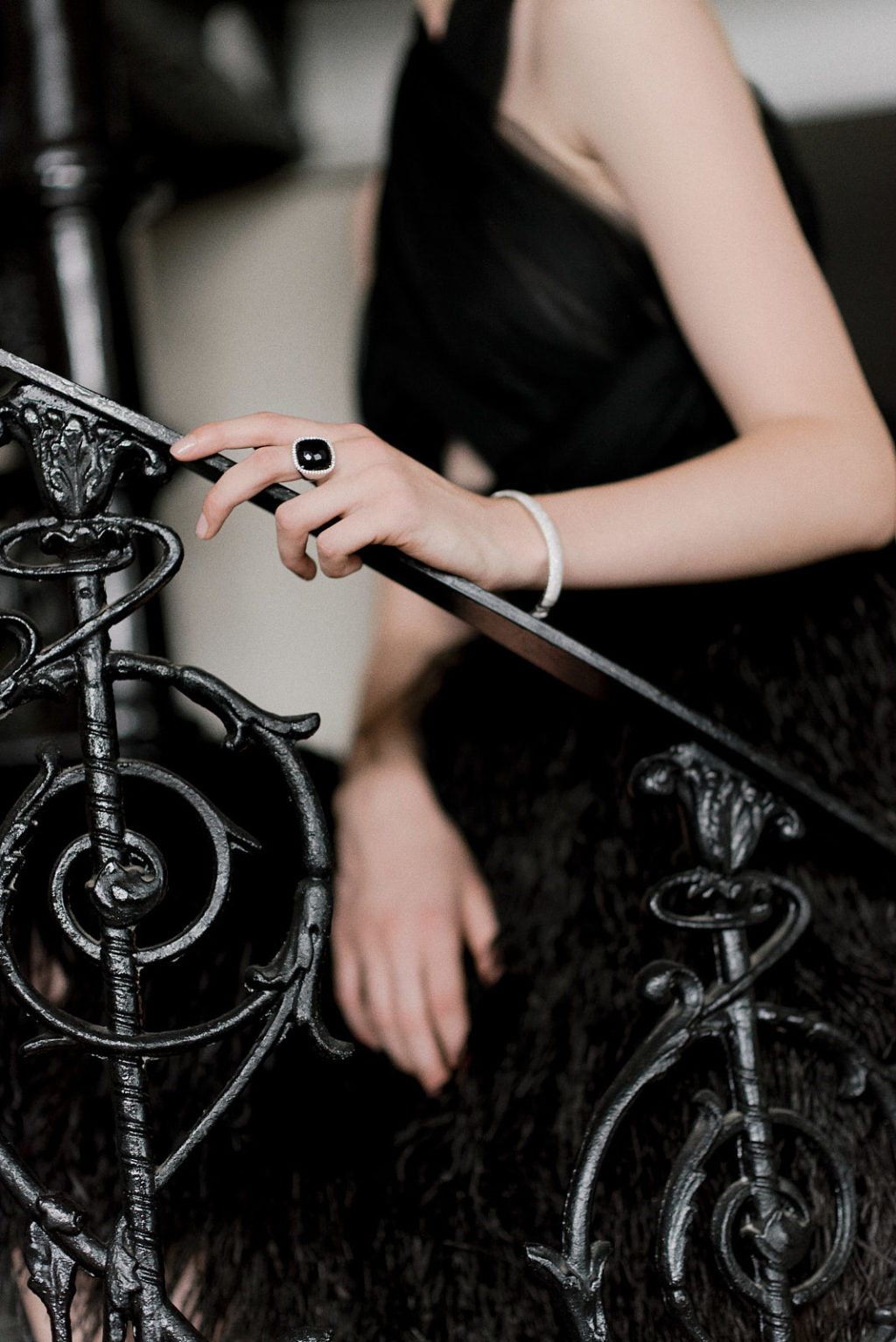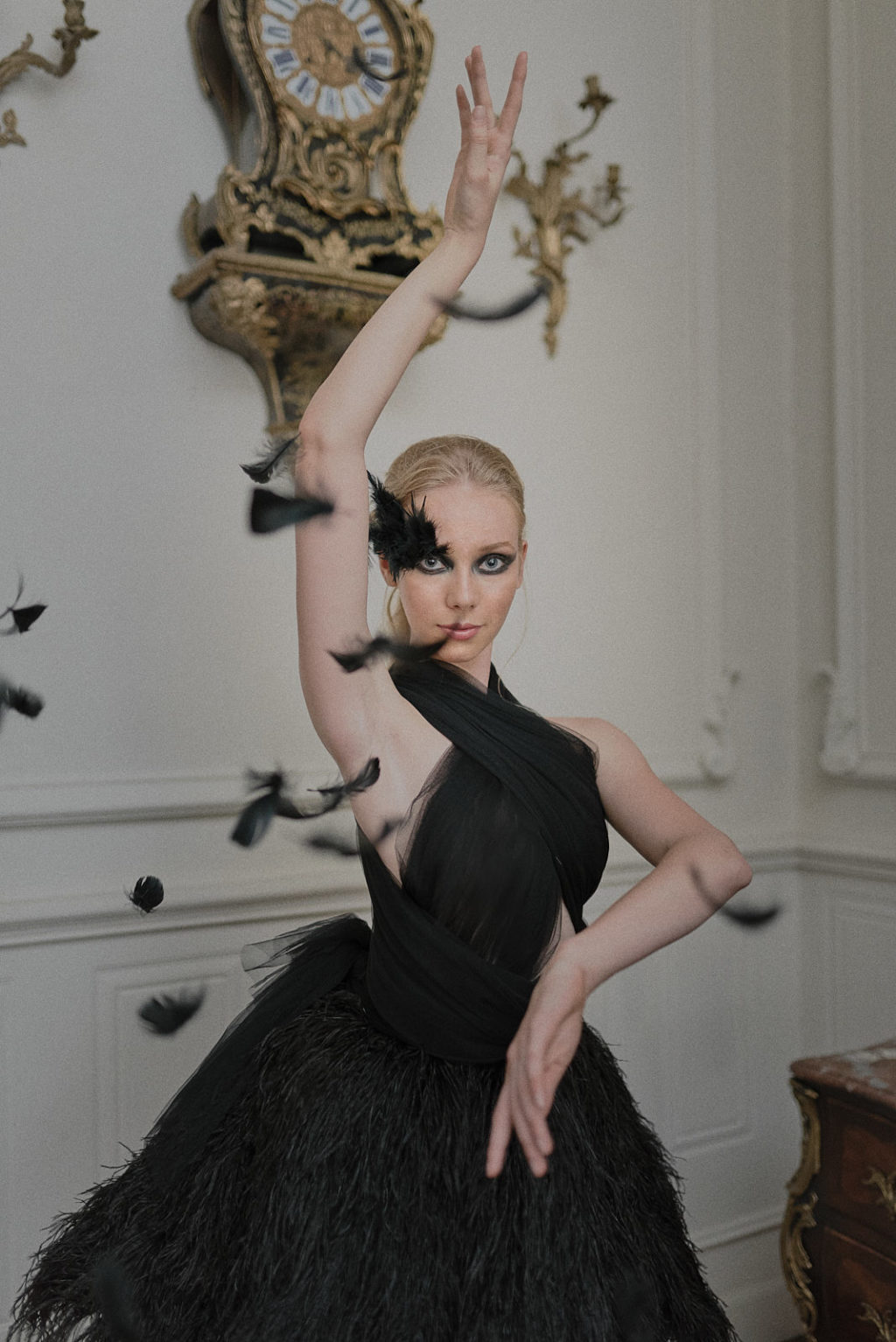 "Building on the luxury and couture themes, the bride is crowned with bejewelled millinery, sparkling designer shoes and dazzling with unbelievable diamond jewellery."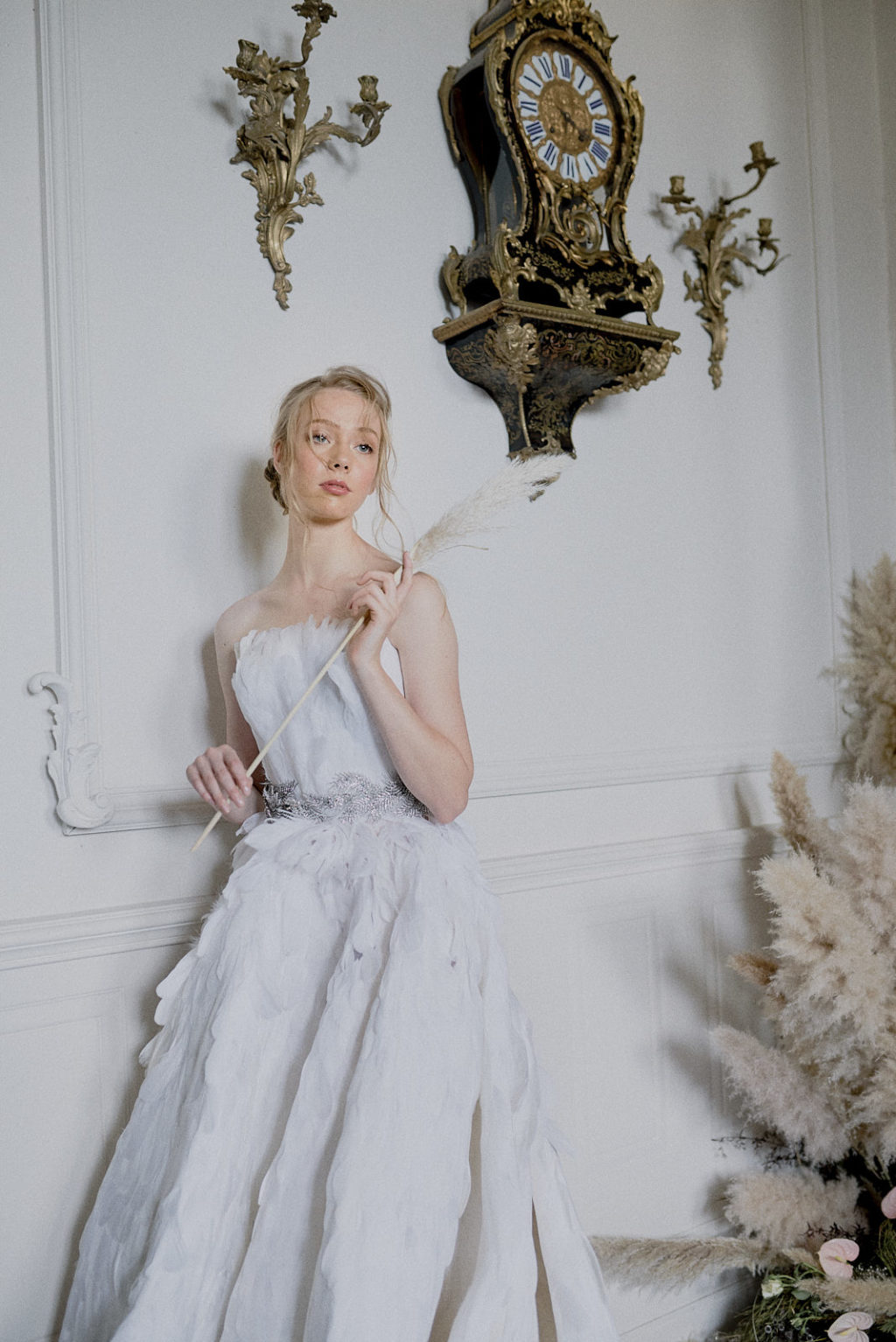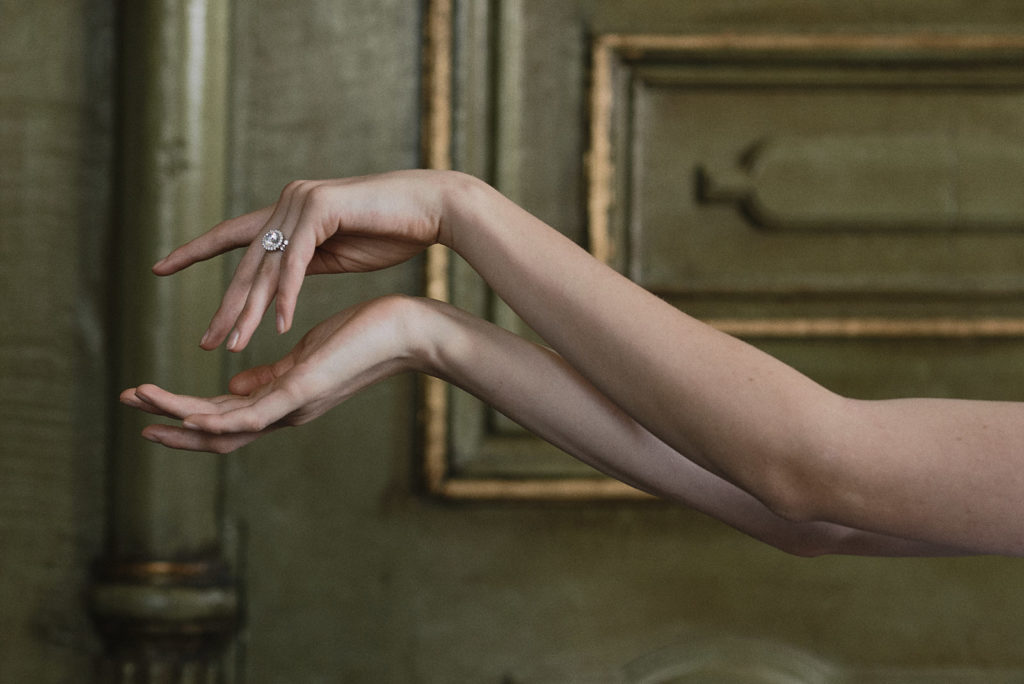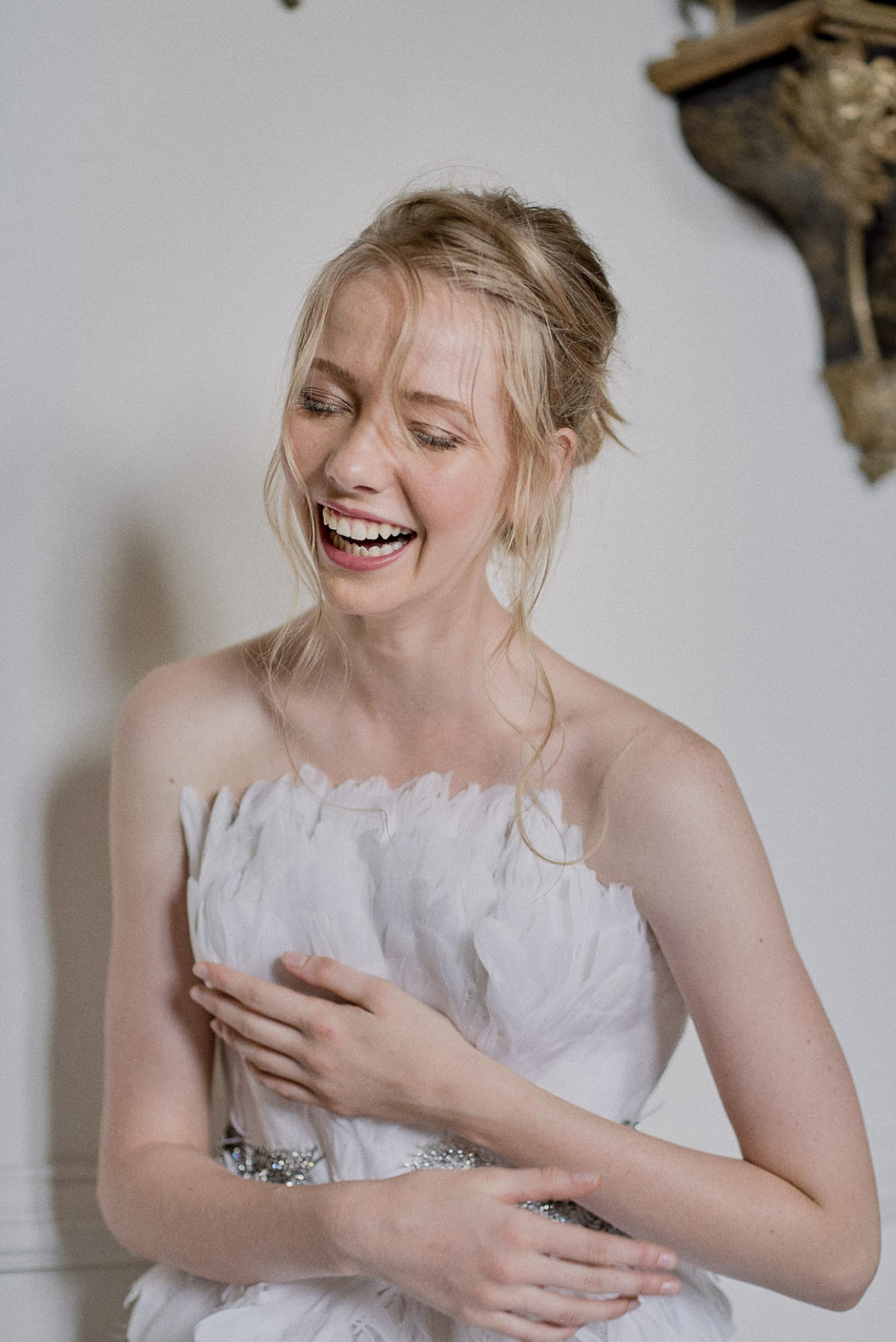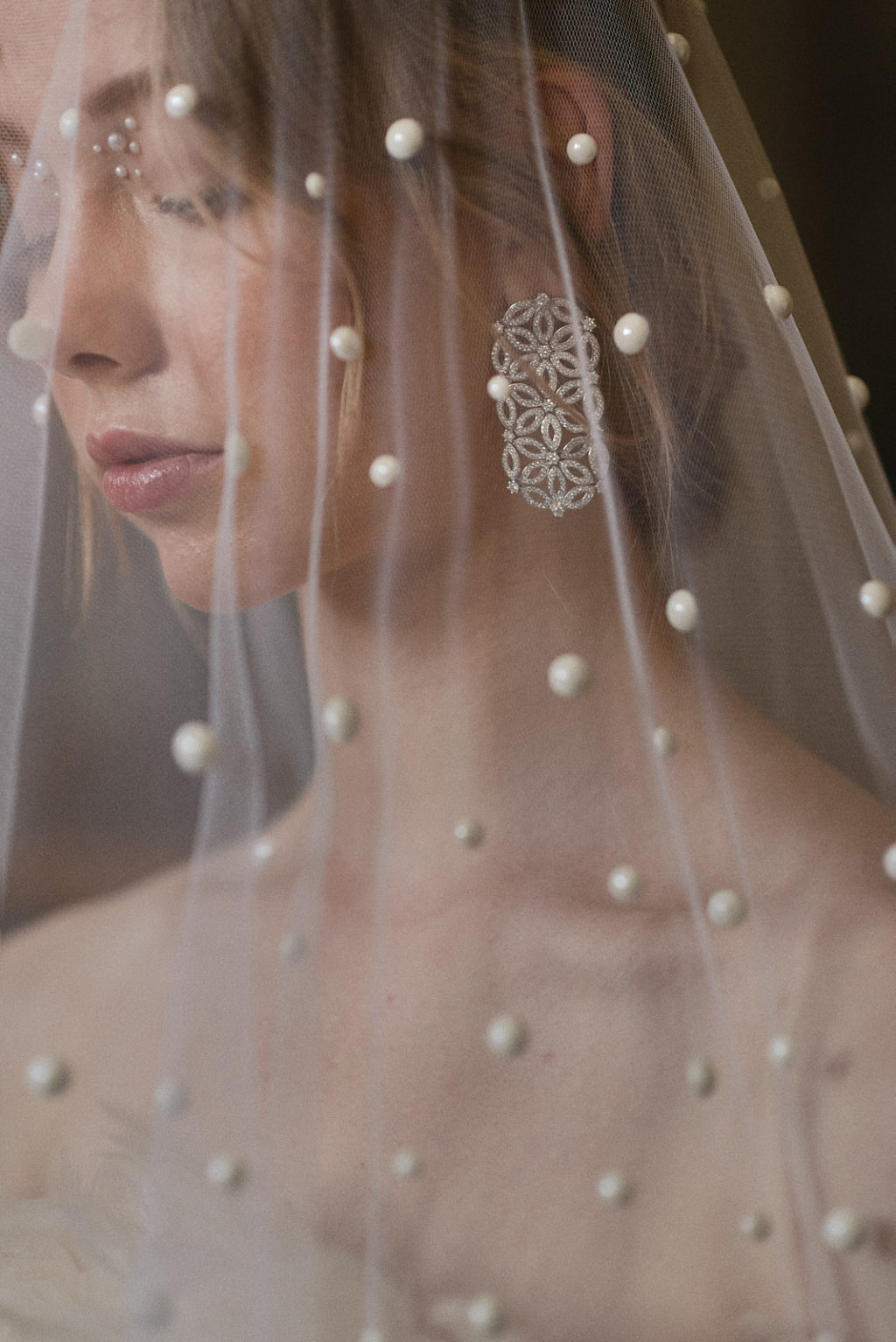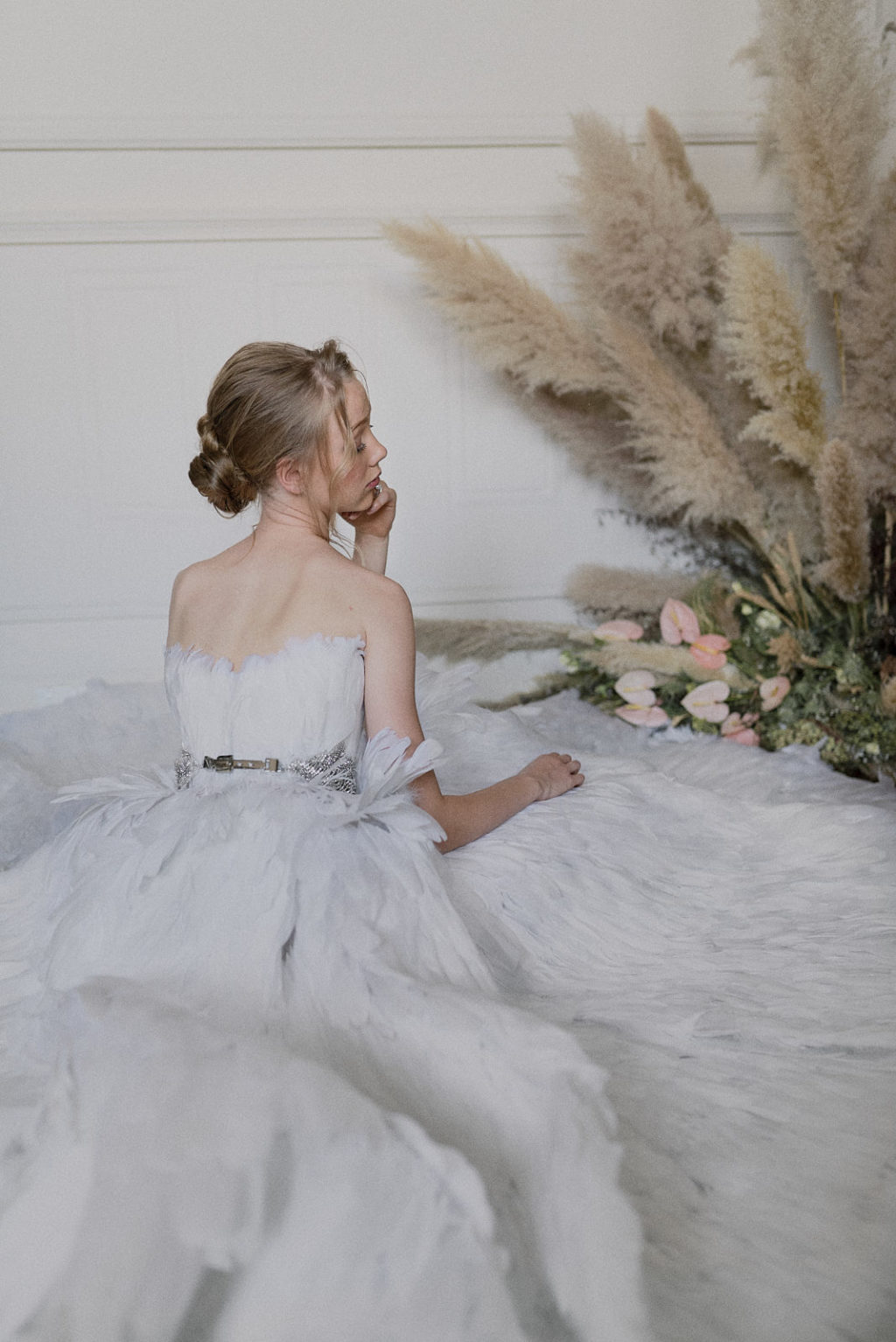 "Tying together the luxe and feathered ballet ambience, the floral arrangements consisted of styled Pampas Grass, Hydrangea, Anthurium, Wheat, Pennisetum, Joey Fern, Stirlingia, Bamboo, Spray Roses, Sea Holly and Hanging Amaranthus."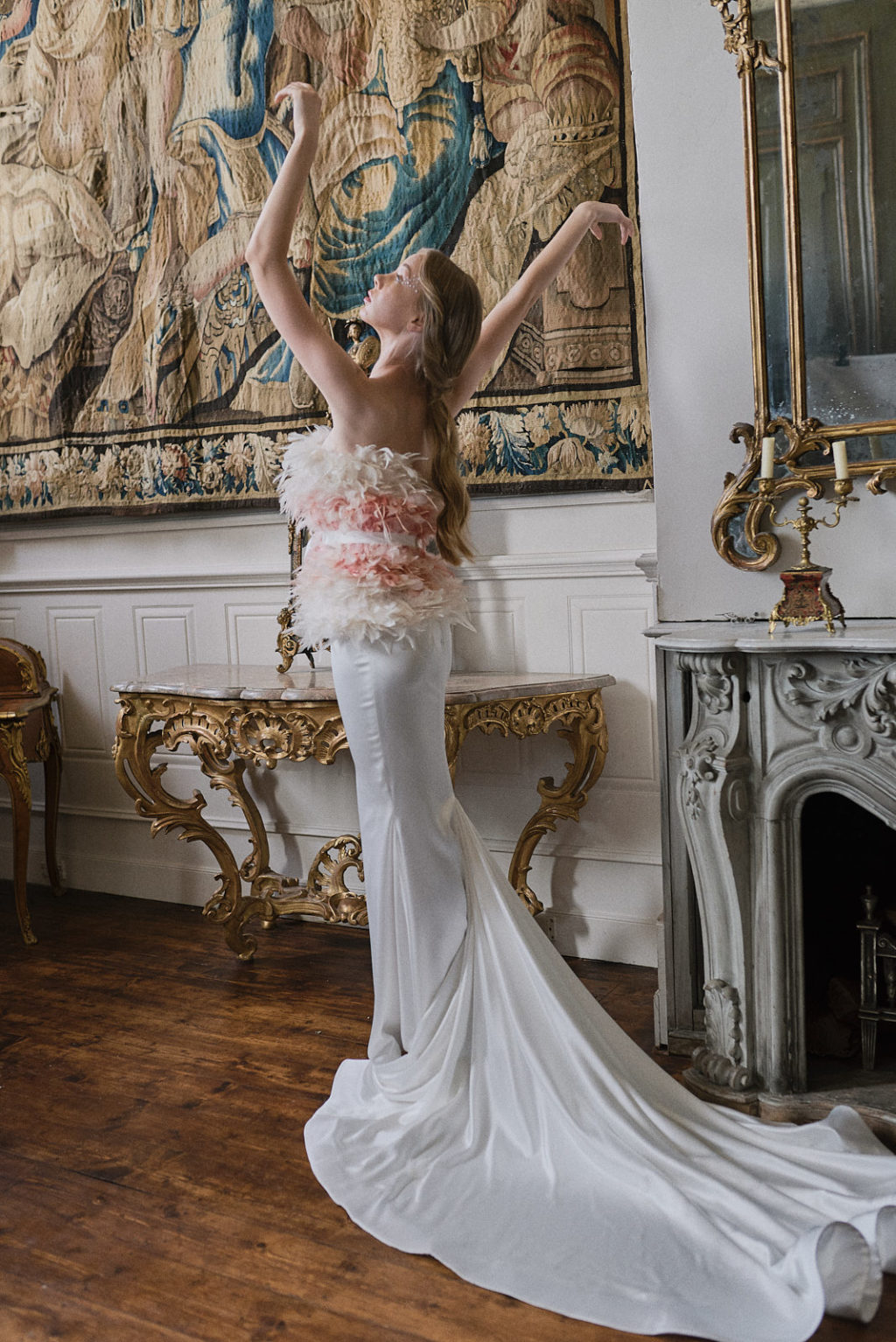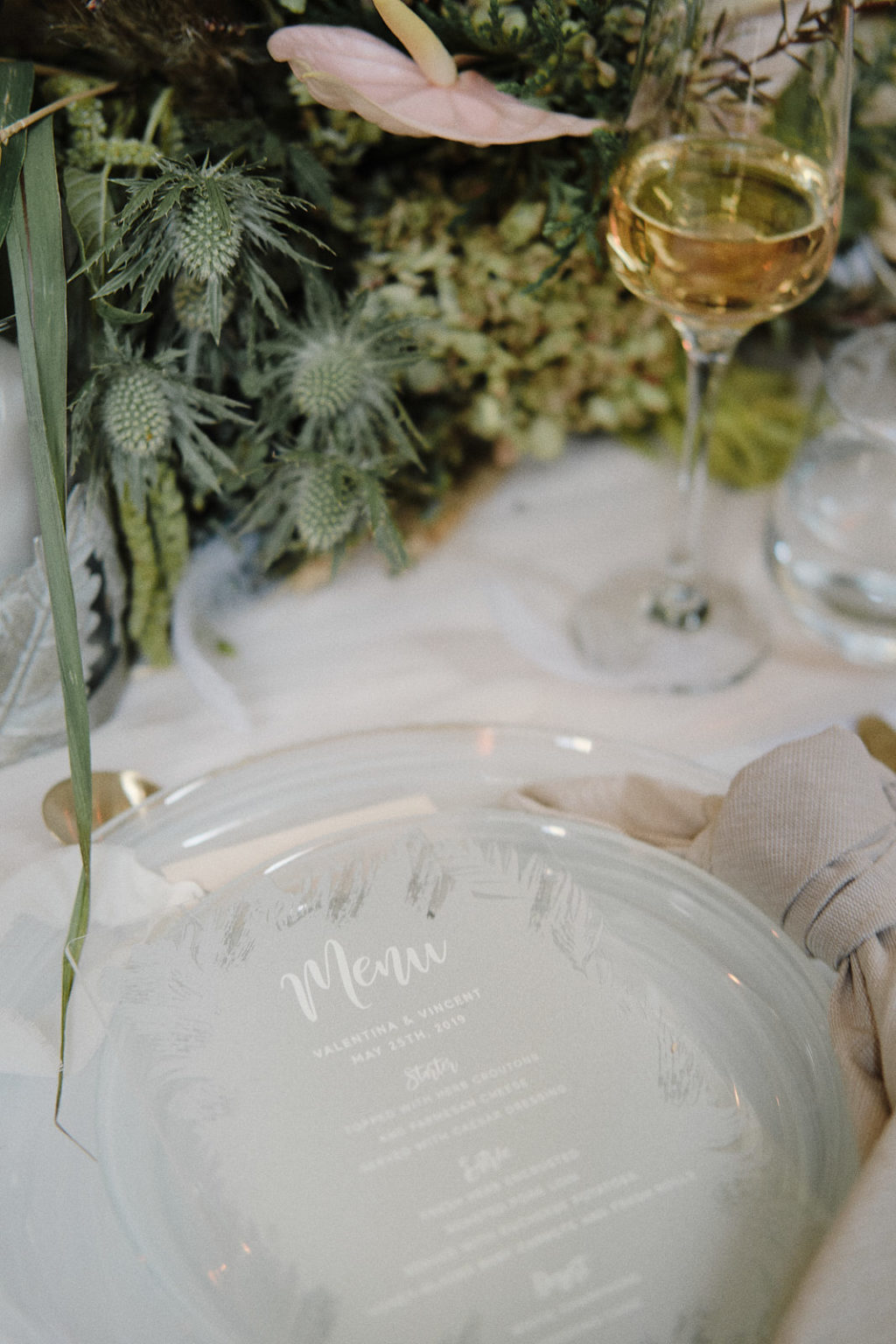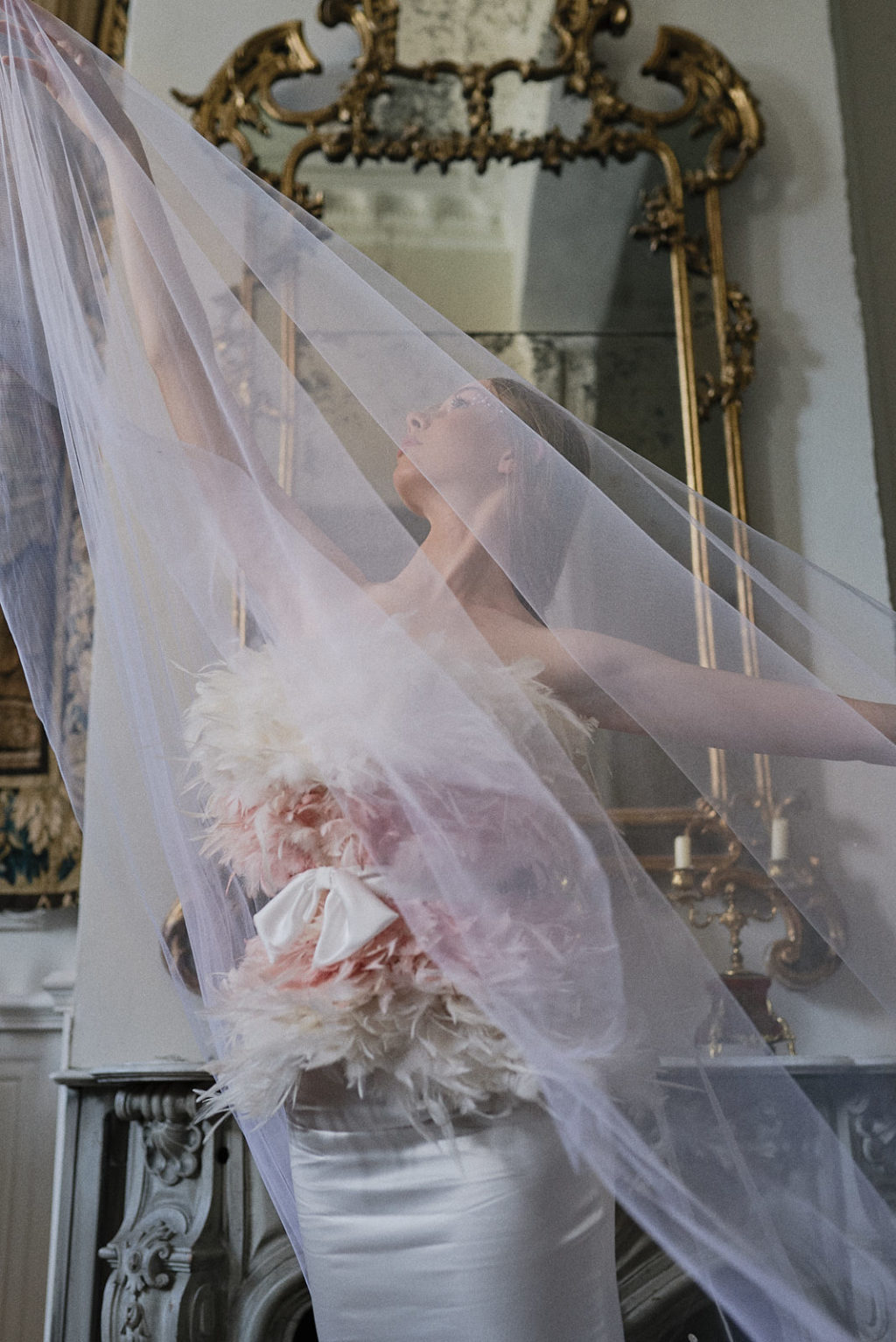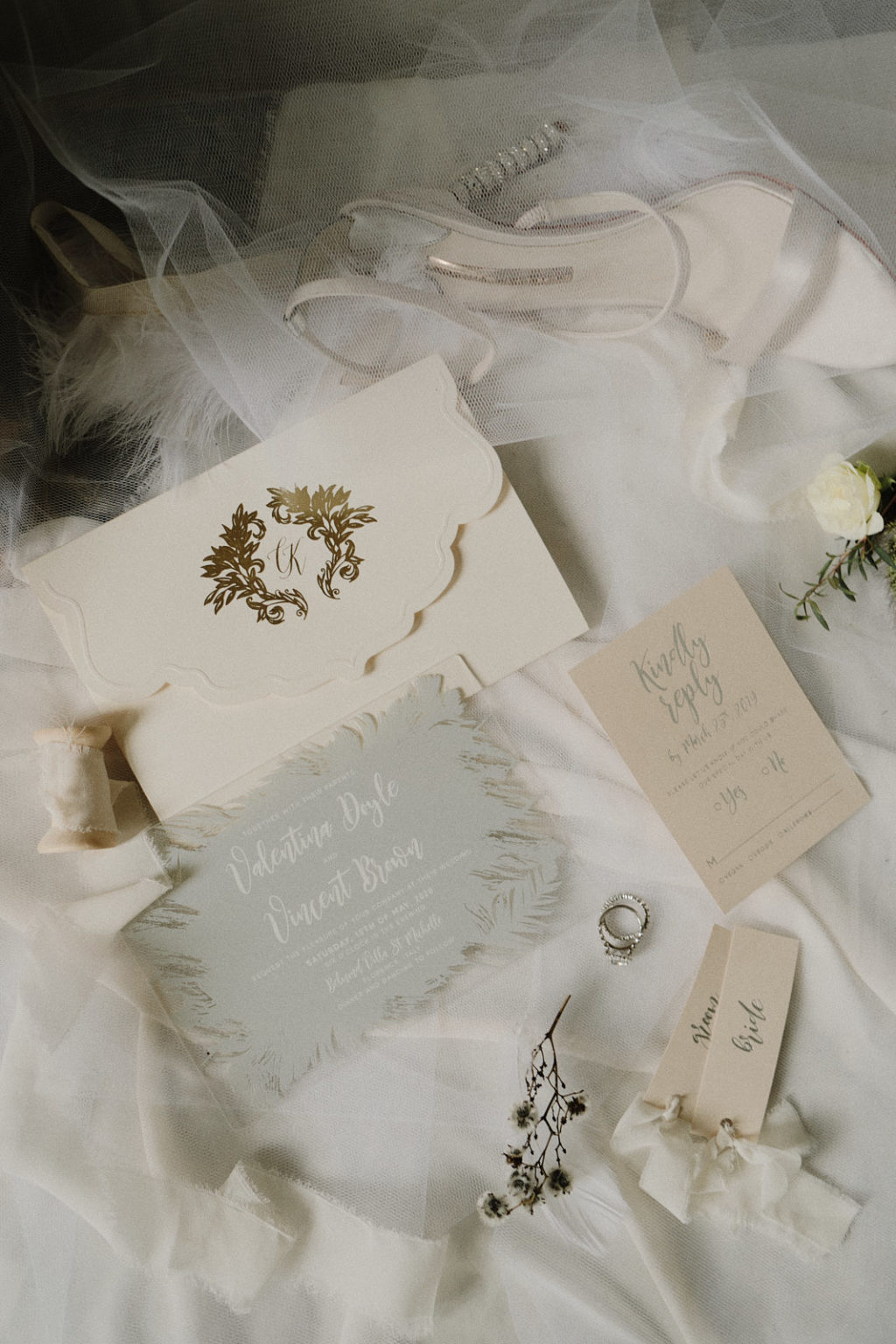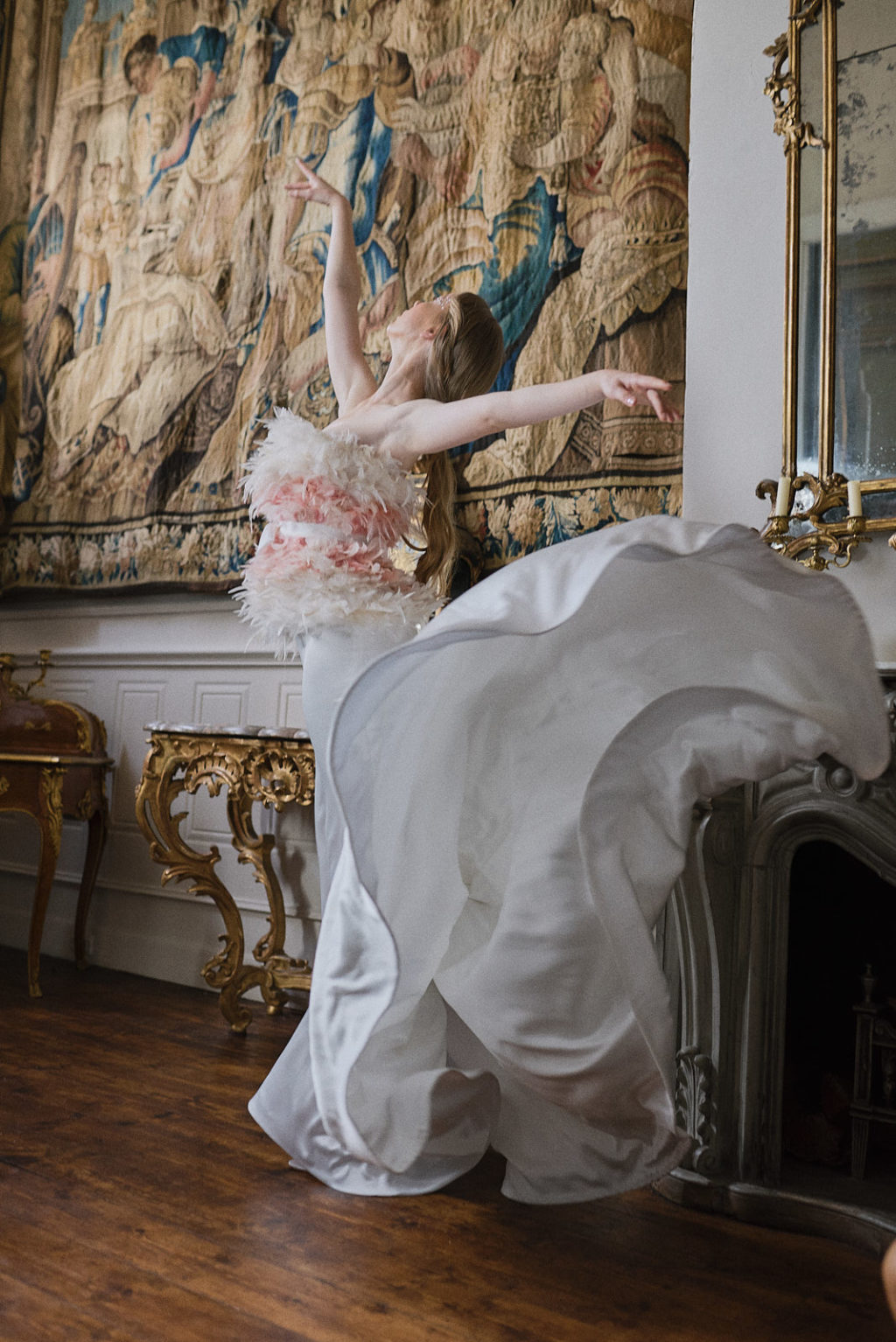 "The reception is held in a venue filled and decorated with Parisian 17th-19th century prestigious gold antiques, oozing with sophistication and class. Guests gaze their hands upon gold brushed French macarons and tarts, before they work their way to the incredible wedding cake that is styled to resemble the swan feathers, with a touch of opulent gold artistry."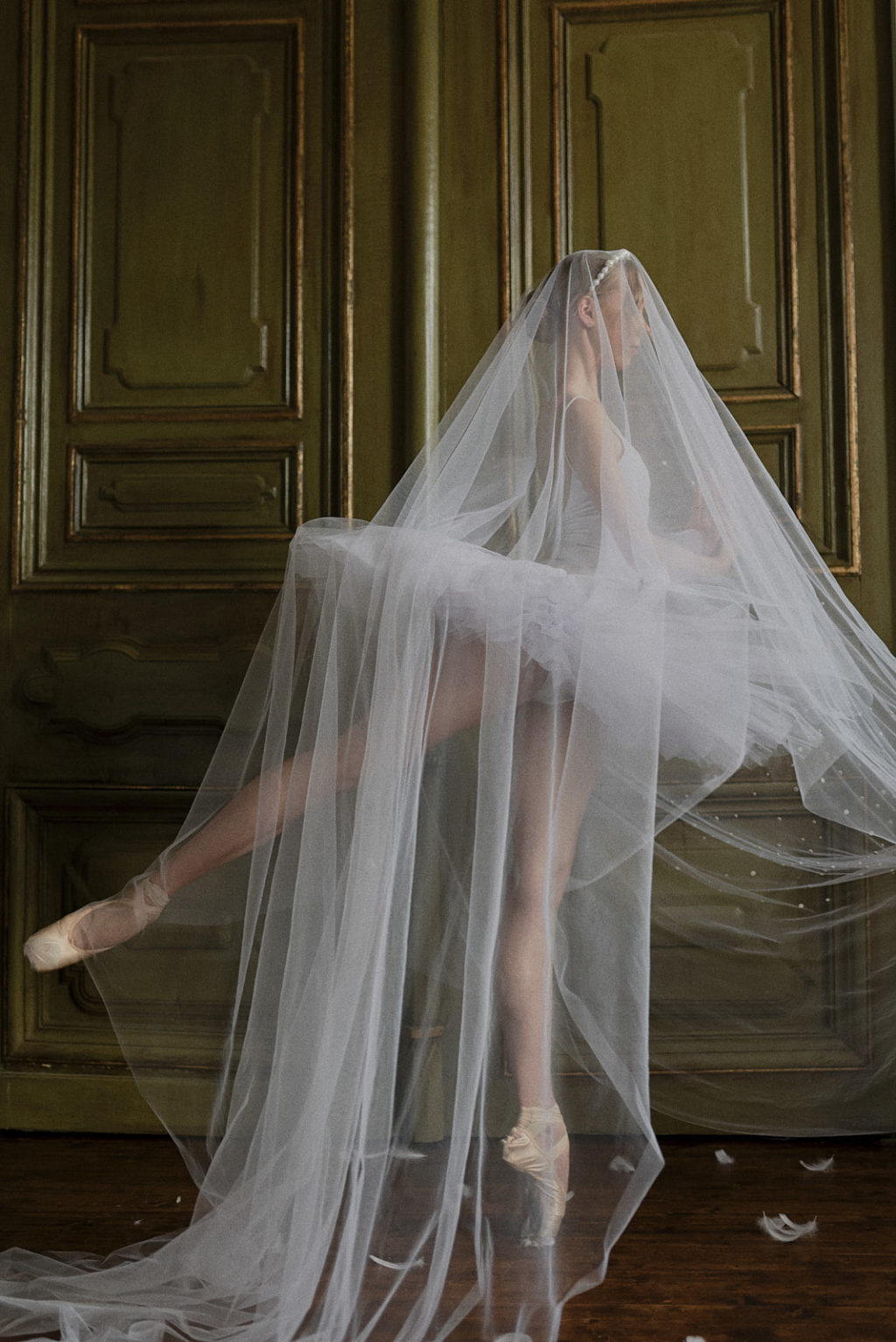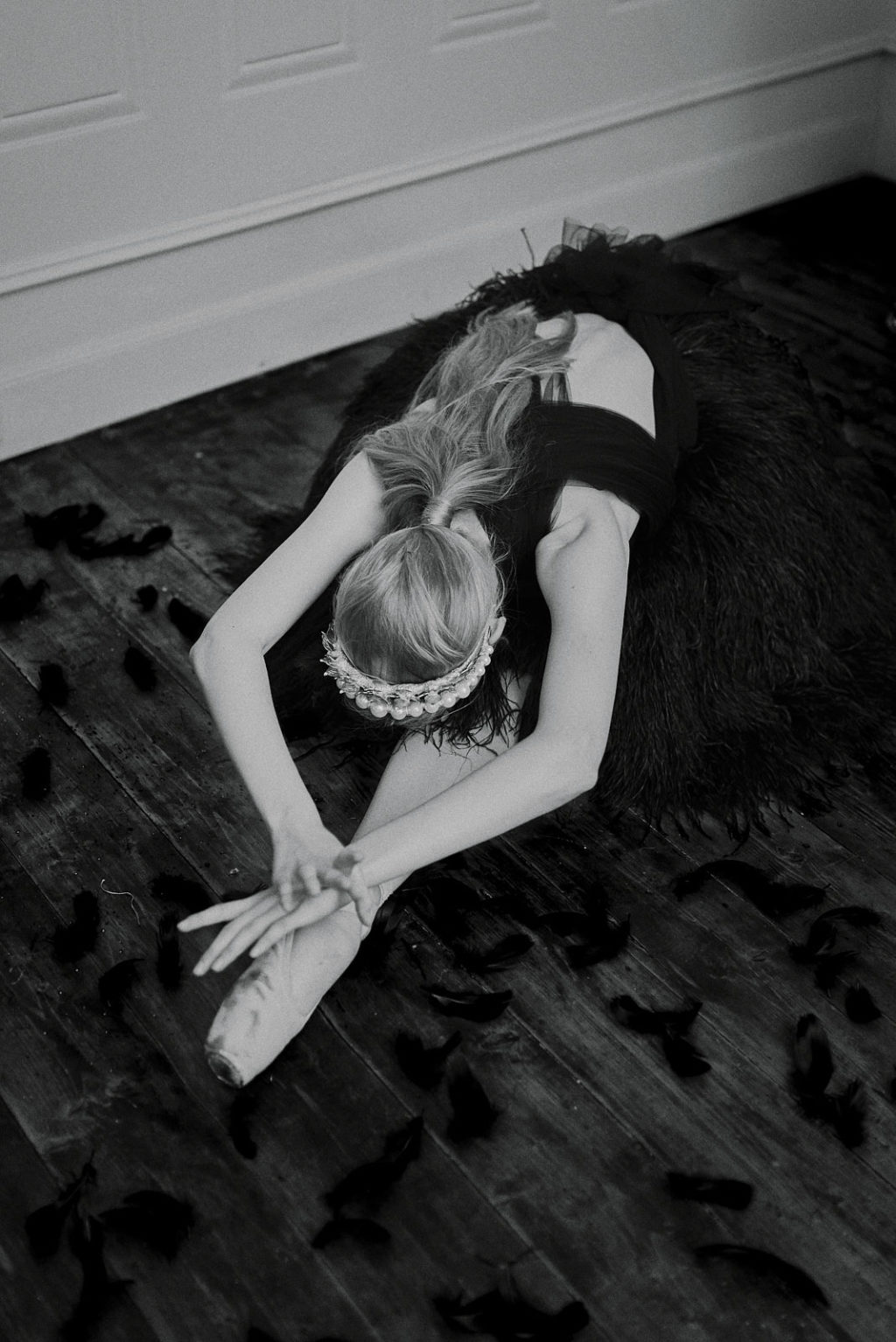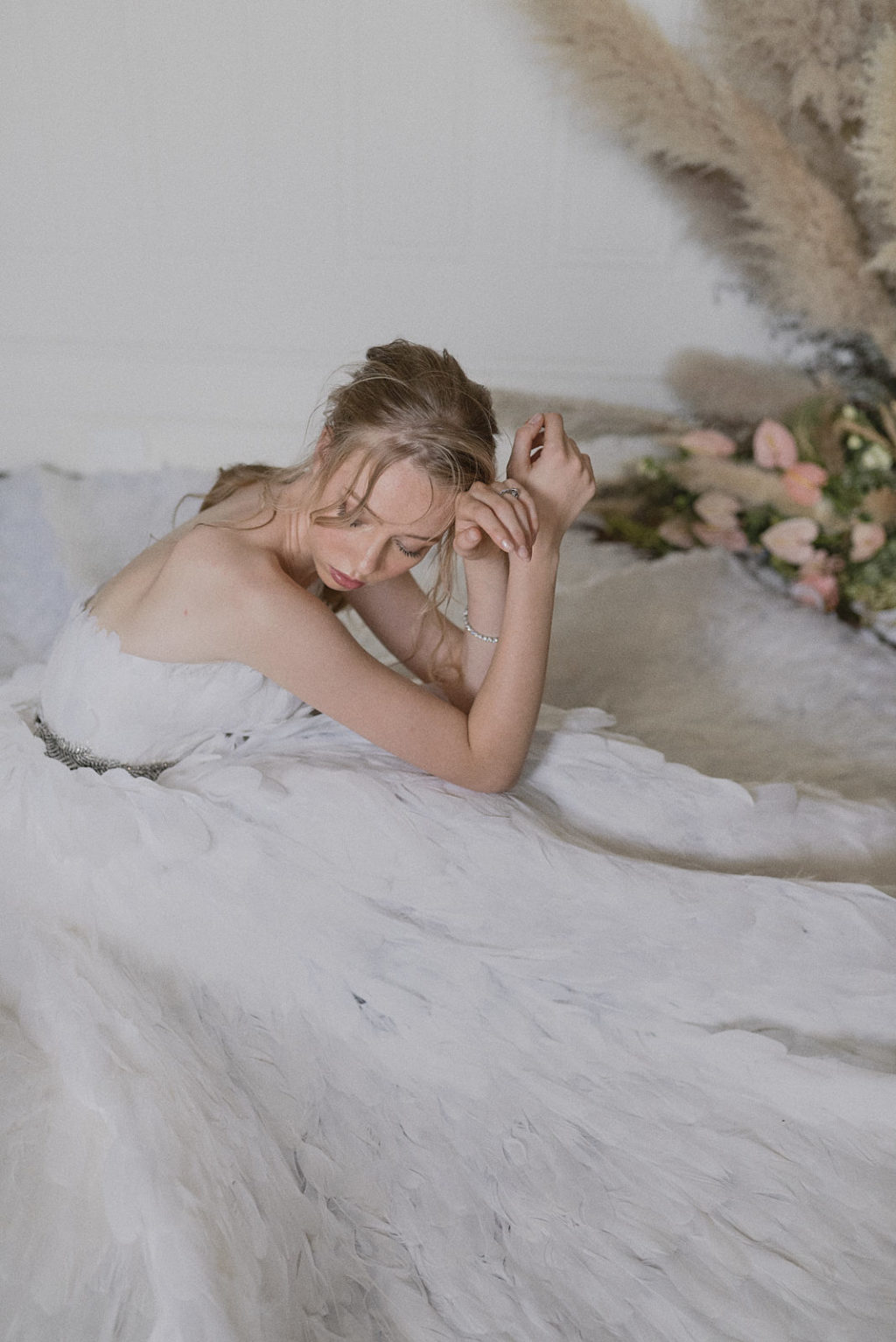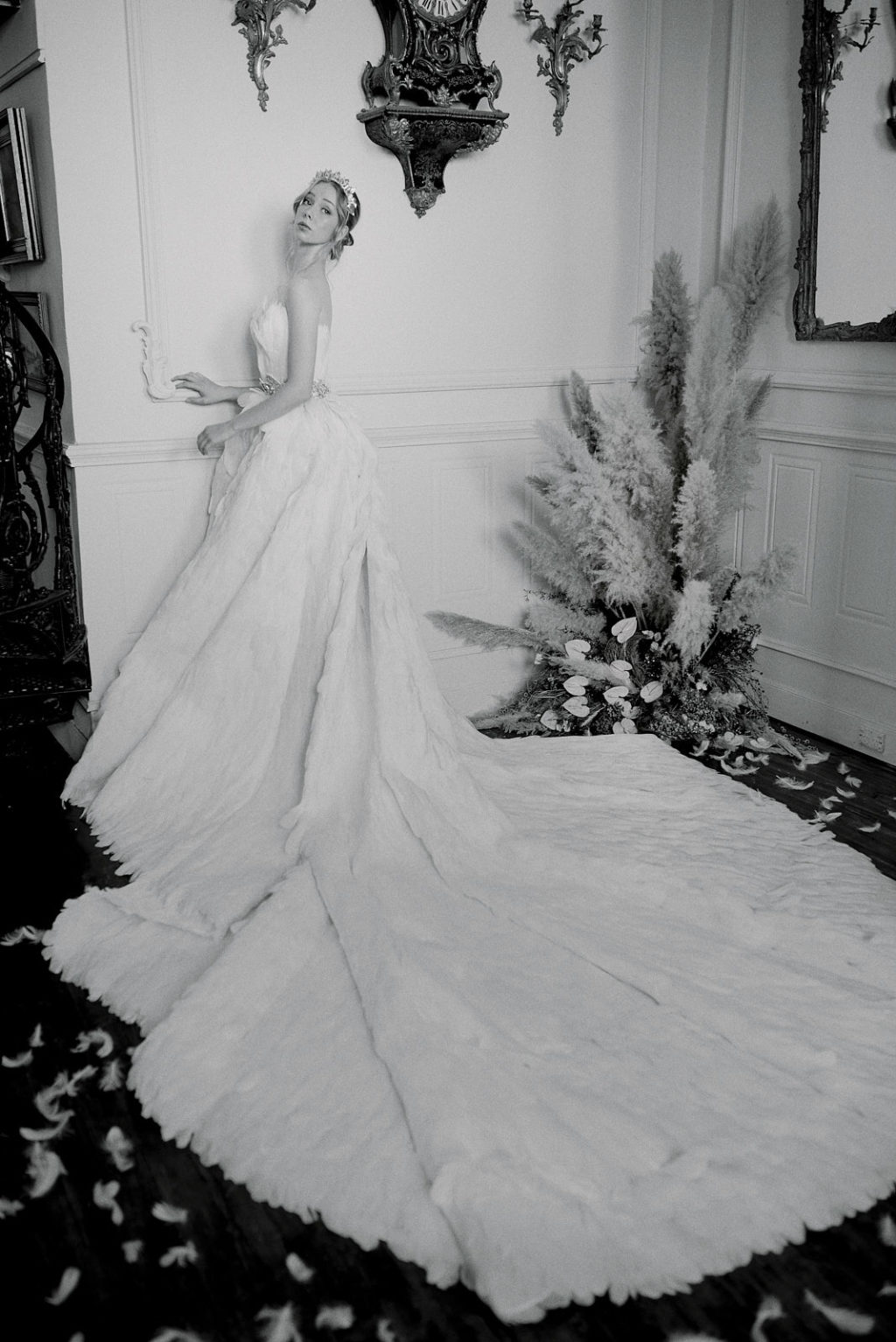 "The celebration comes to an end with dancing through the night, leaving behind a beautiful memory that remains the dreamy and spectacular day that changed everything."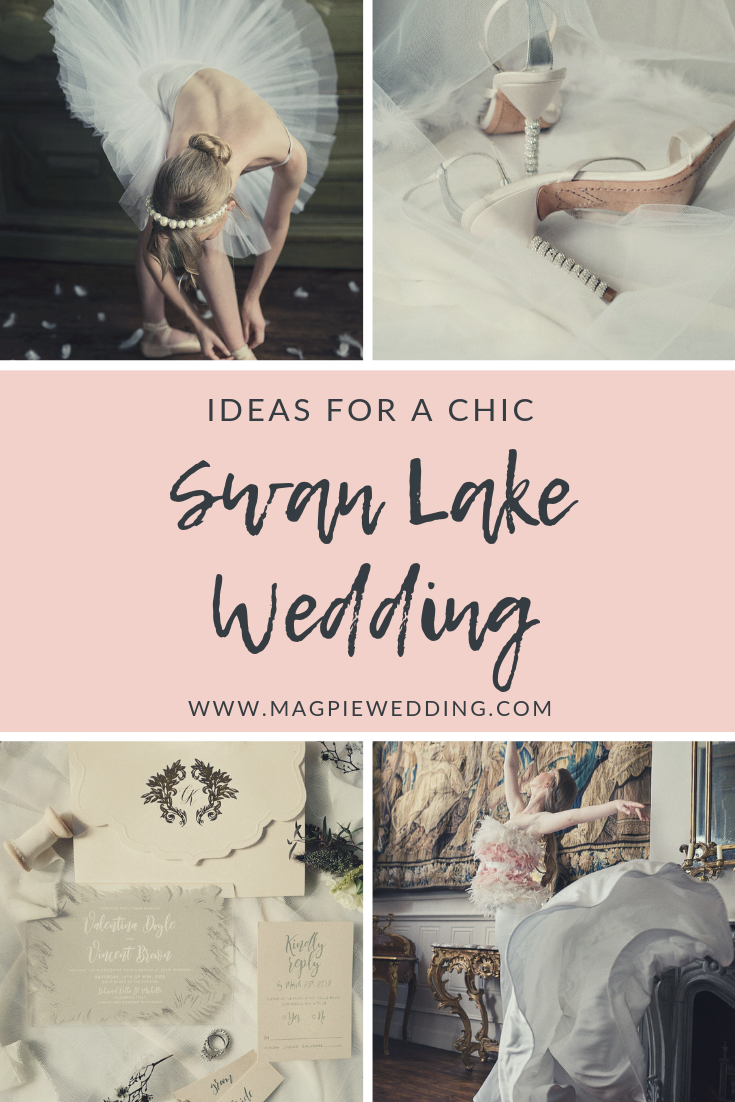 The Team – Swan Lake Wedding With Romantic Styling and Tutu and Feather Gowns
Photography/Art directions: Sephory Photography @sephoryphotography
Gowns: Alin Le' Kal @alinlekal
Shoes: Sophia Webster @sophiawebster
Crowns: Viktoria Novak @viktorianovak
Invitations: Adorn Invitations @adorninvitations
Flowers: Chloe Lashay Floristry @chloelashayfloristry
Jewellery: Temelli Jewellery @temellijewellery
Skincare: LUIERE @luiereau
Make up: Suzy Sela @suzyselamakeup
Hair: Coco Mane @coco_mane
Cake: Mary Eats Cake @maryeatscake
Ballerina/Model: Darcie Keil @darcishka
Venue: Anton Venoir Interiors @anton_venoir_interiors
Love this swan lake wedding and want more inspiration for your big day? Check out our online magazine BOND Bride
.