British wedding dress designer Jo of Julita London is on our Supplier Spotlight today; based in North London she offers a bespoke service to compliment every brides individuality that walks through her doors. With a romantic, ethereal style and offering ethical choices to pro planet brides, we're eager to share more!
We catch up with this British wedding dress designer to find out all she and Julita London have to offer…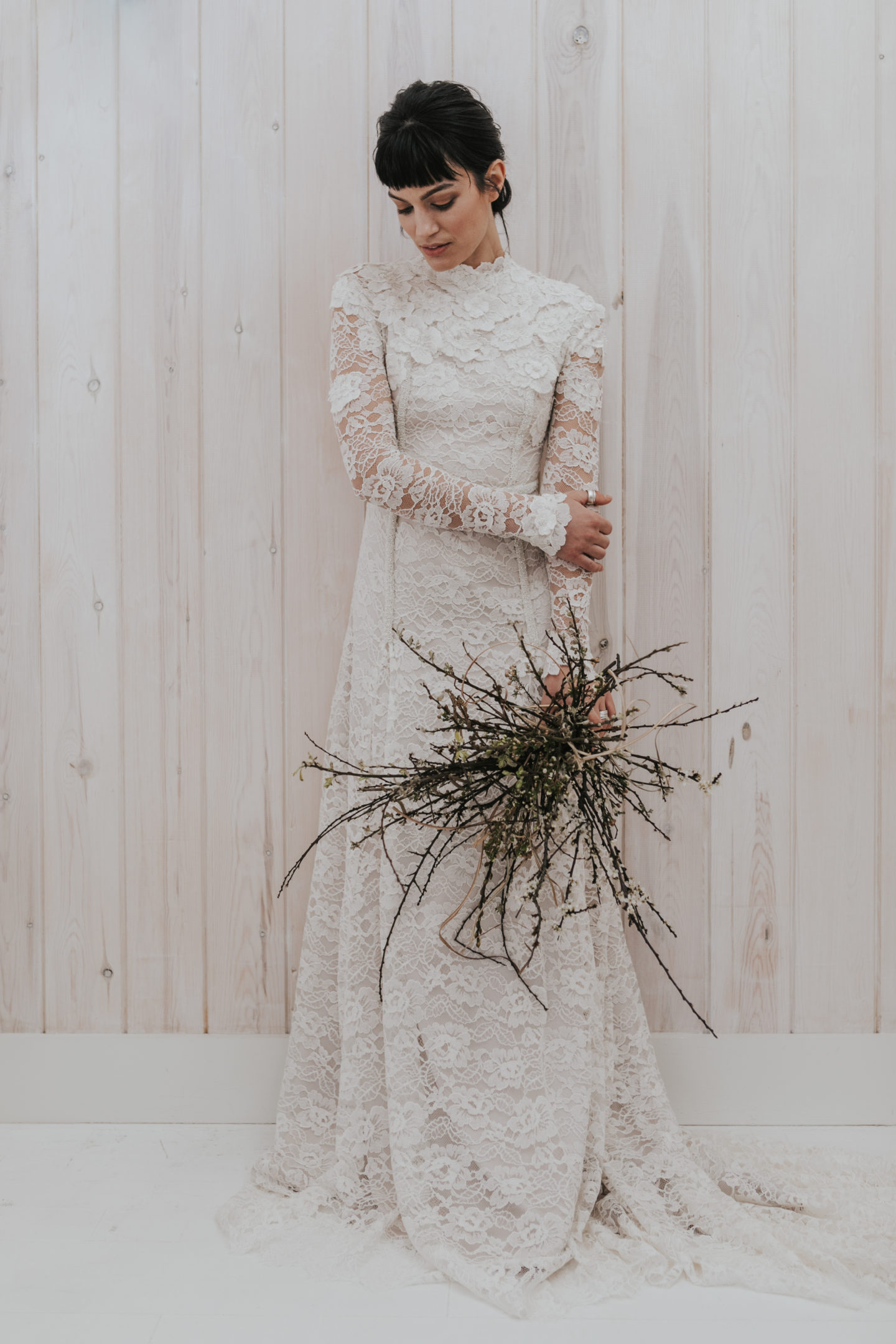 "Hello, I'm Jo, and I run a bridal wear business called 'Julita', which is London based. I produce fully bespoke, custom-made designs and also launched my first capsule collection named 'Flowers' earlier this year. Brides can select from the collection, adapt an existing style, or come to me with a dream that becomes a collaboration of ideas, allowing the unique design to grow beyond expectation. I previously pursued a 12-year career in fashion design. Still, I knew it was a matter of time before I moved away from the commercially driven nature of the industry. I wanted to create without restrictions. I love to create an aura of the vision, the world and life we dream of as if it were a piece of art that can be treasured."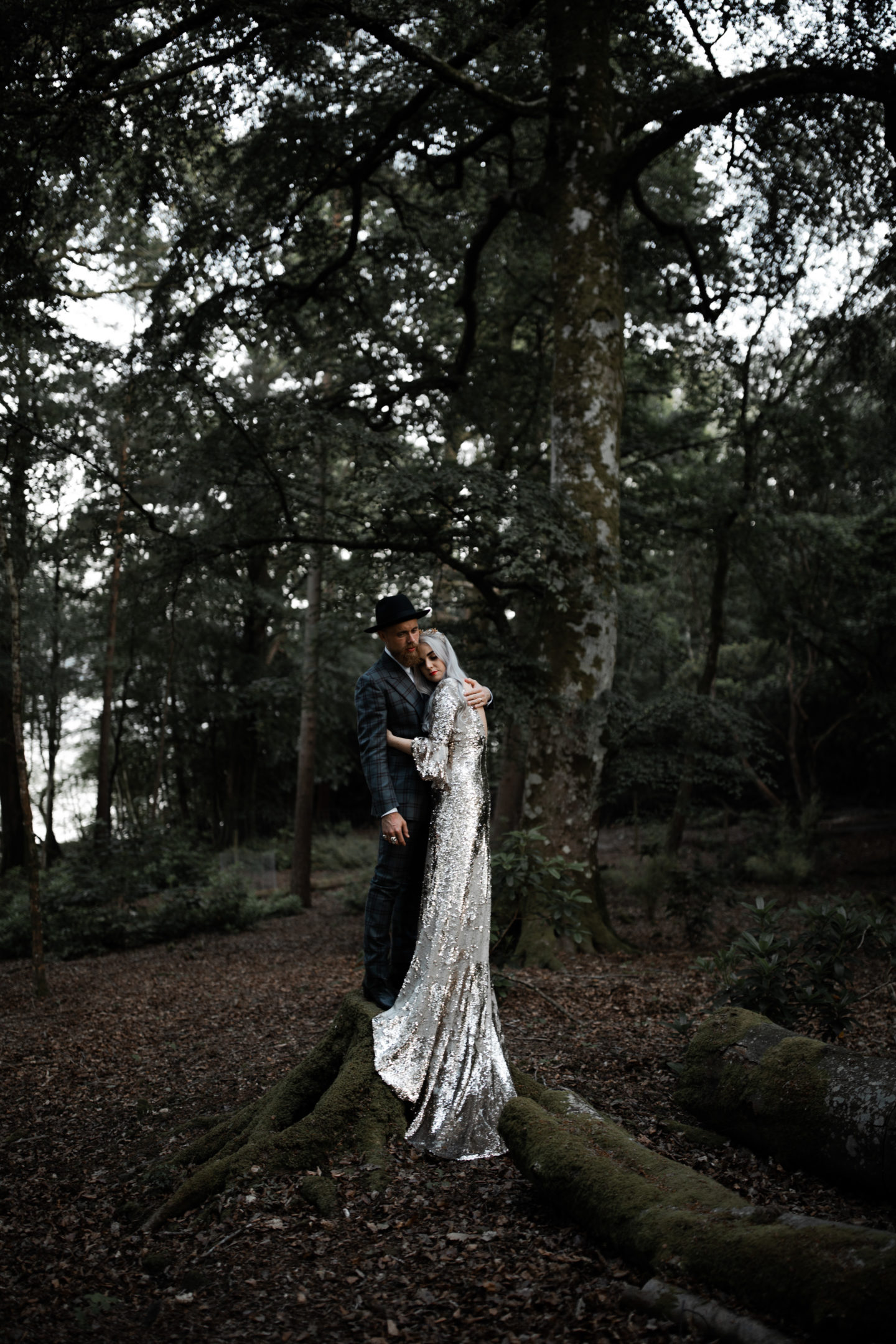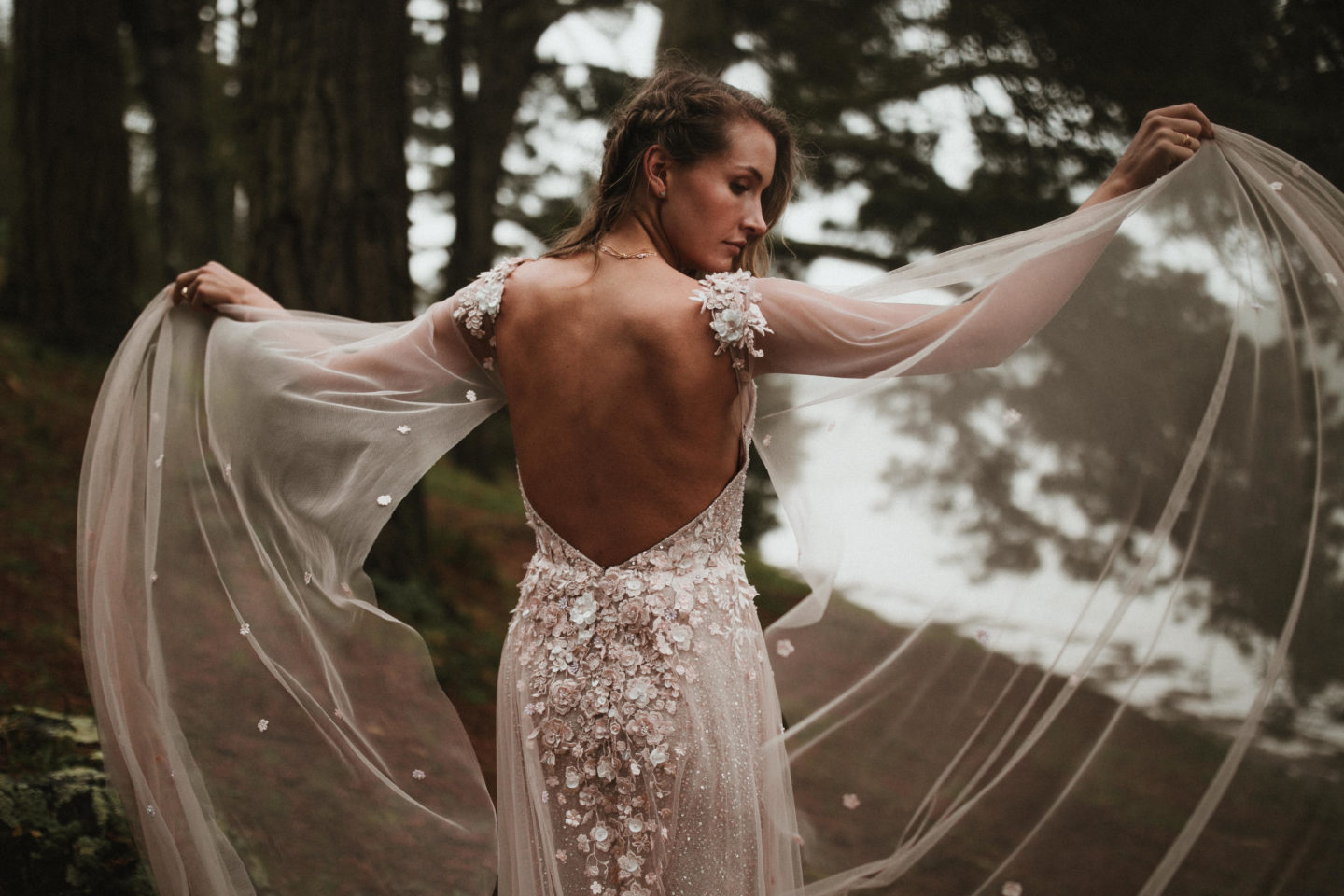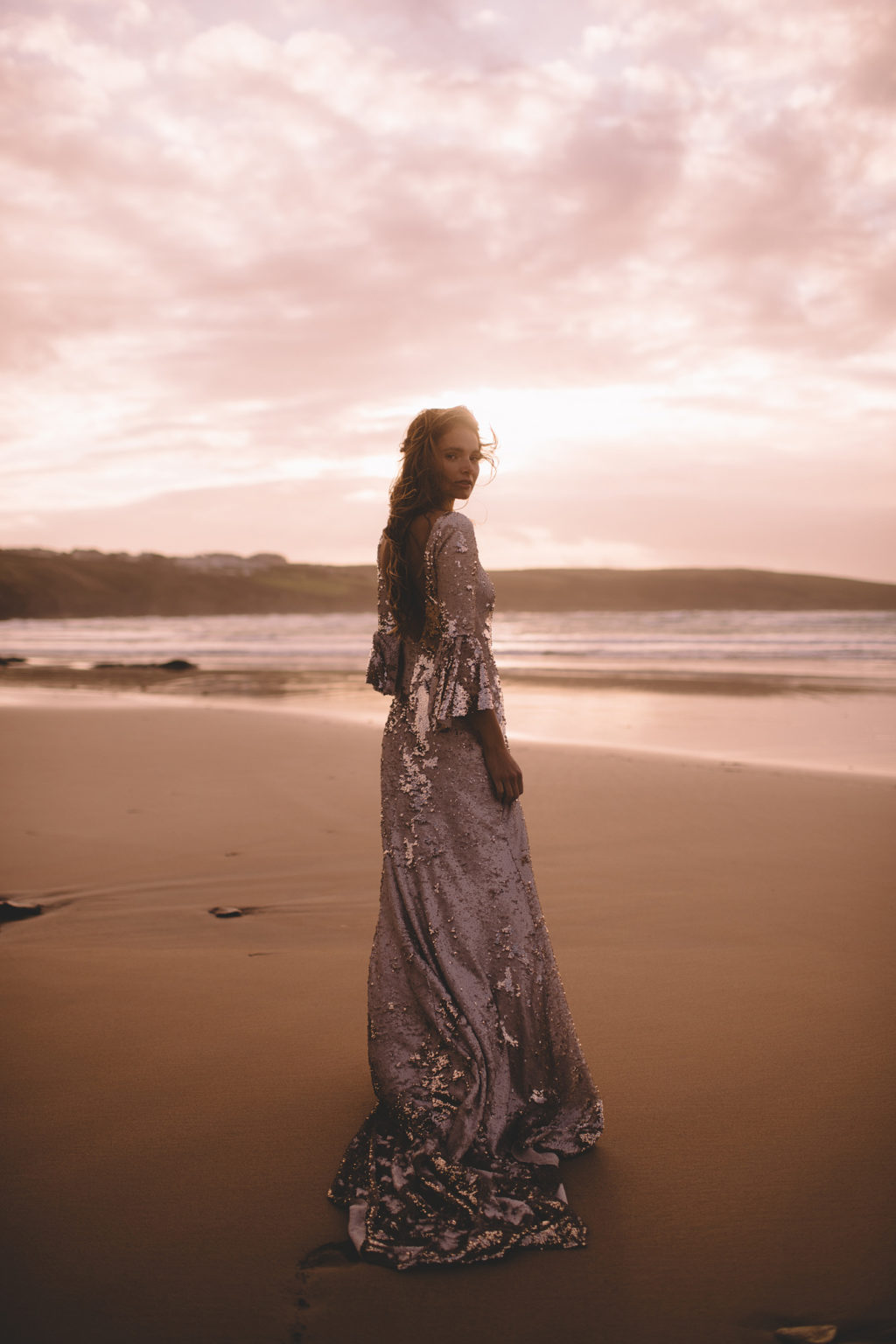 What's Your Signature Style?
"I describe my style as romantic, intricate, ethereal and spiritual. My designs are unstructured – open backs, sweeping trains, and embellished details are key features. I incorporate symbolism and hidden messages. With bespoke commissions – I can embed details that resonate with the bride – it could be a line from a song, a meaningful flower, a date or a name.
"I source fabrics that I can manipulate keeping my signature look in mind. I adore lightweight silks, delicately corded laces, soft tulle and I'm a magpie when it comes to anything with intricate embellishment. Ultimately drape is incredibly important to my designs. Gowns and separates are designed, pattern-cut, made and fitted in the North London studio.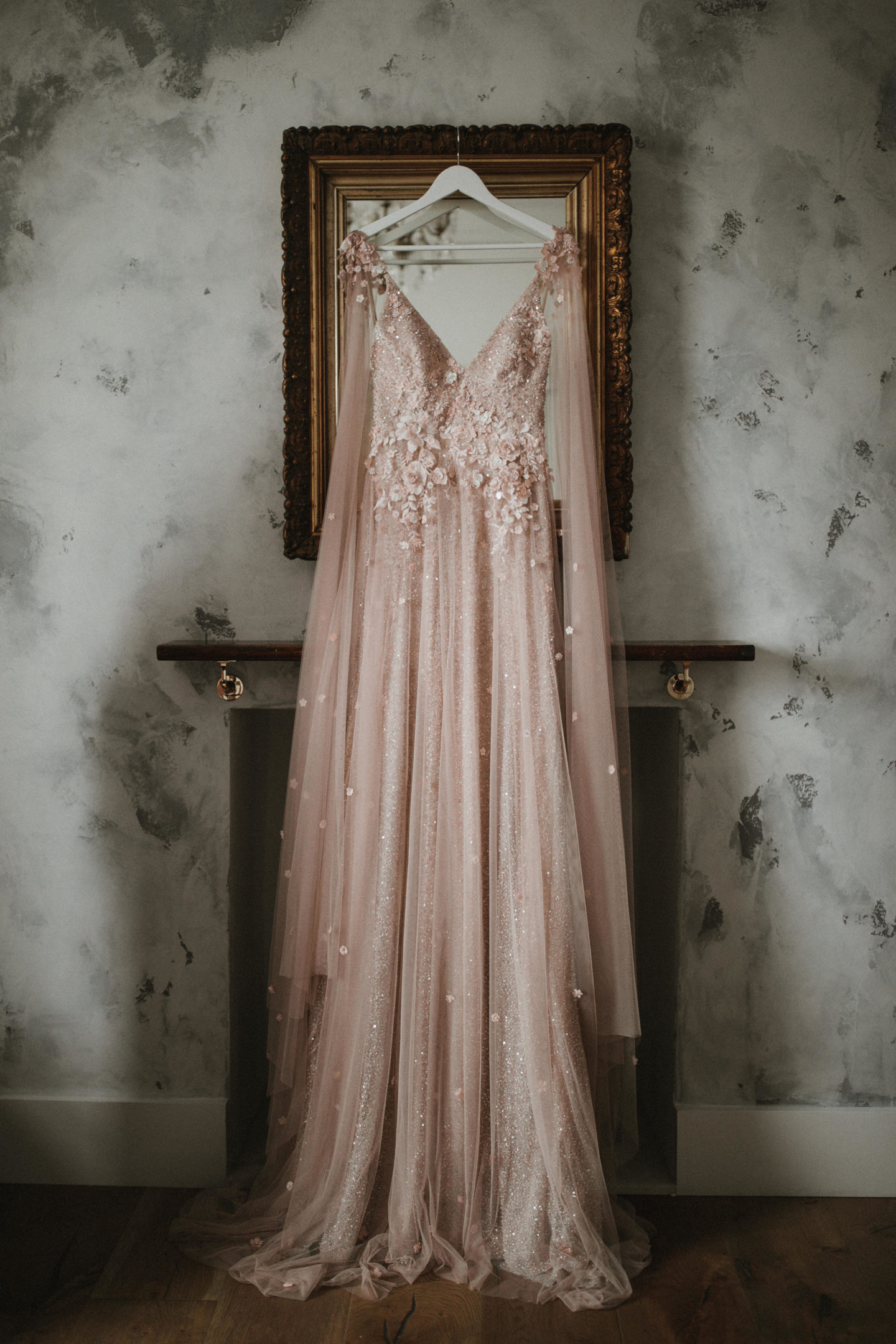 What Are Your Influences When it Comes To Design?
"The bride herself is the ultimate muse to inspire me. Her love–story, her wedding dream and the personal details create a meaningful, sentimental design. As the design evolves – it's a journey of thoughts and feelings, and this soul gives the direction. It's not just about looking your most beautiful, but making you feel something. Inspiration comes from absolutely everywhere – from nature, a vintage garment, a fabric or discovering techniques in the work of true artisans. Embellishment continues to be my biggest passion – the detail drives me."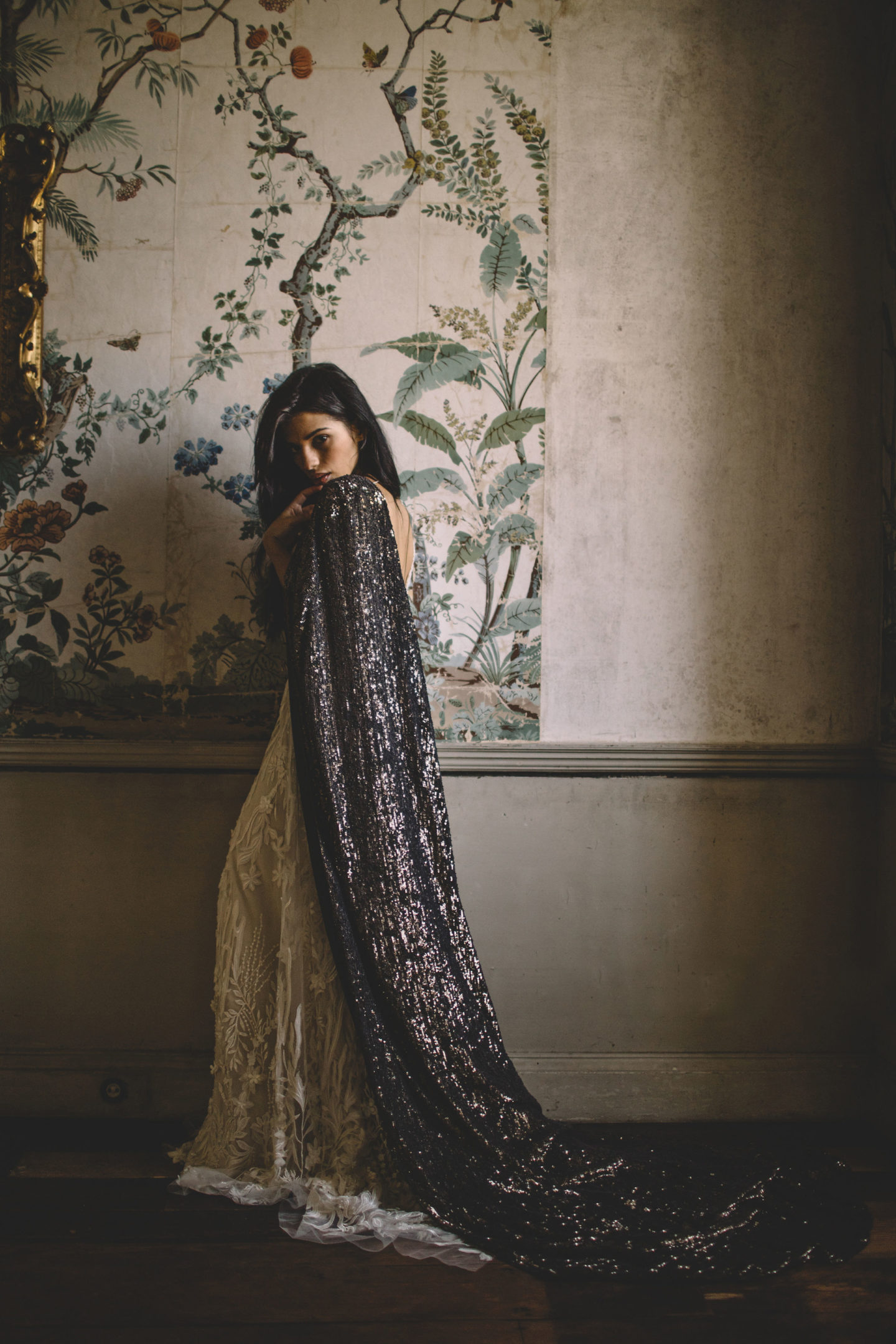 Who Is Your Typical Bride?
"My typical bride embraces individuality and moves away from tradition. She has a dreamy sense of adventure – an ethereal bohemian. She is creative and not limited to her imagination, whilst equally remaining timeless. She wants to be part of the magical experience at each step, as her dress is made."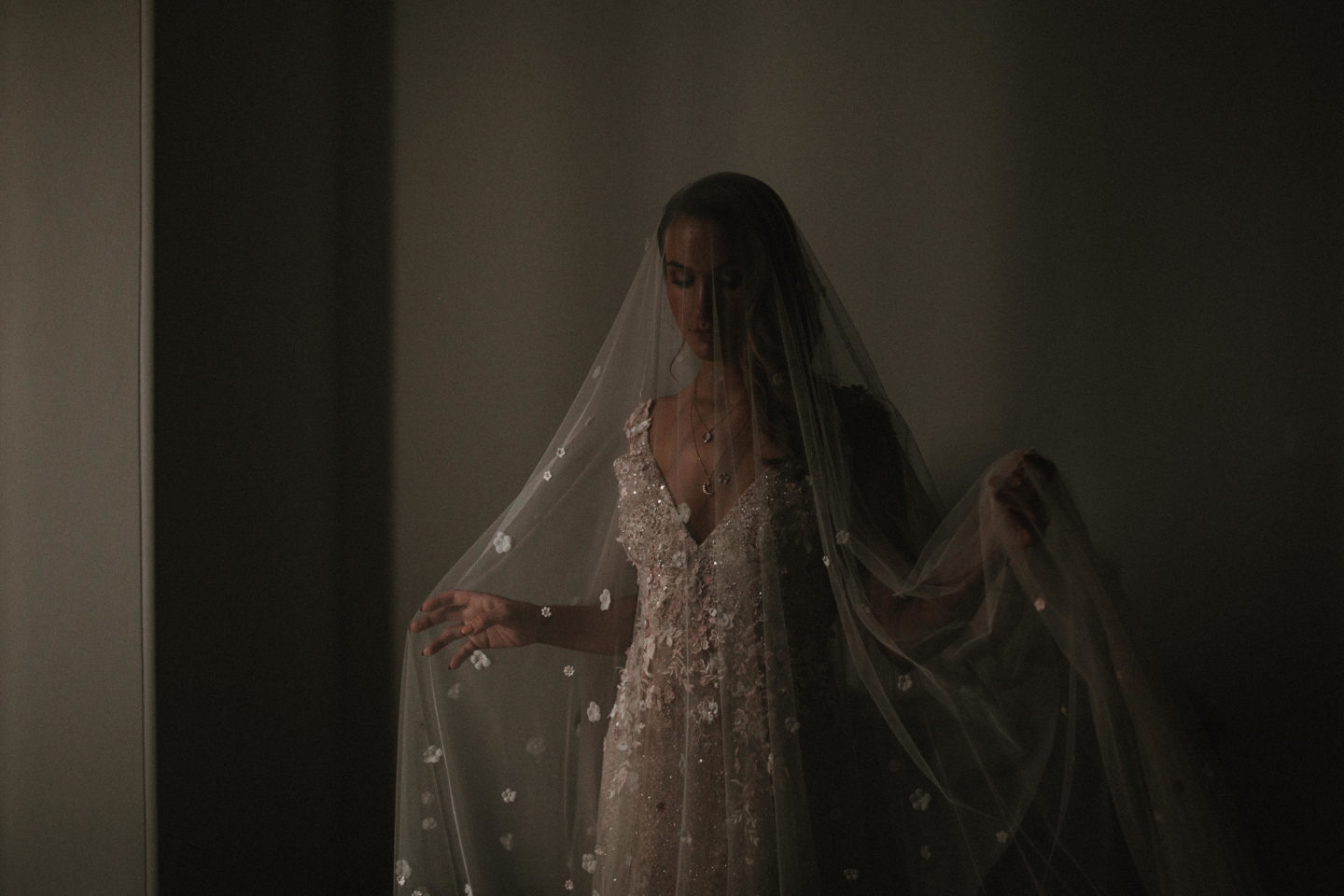 Do You Follow Any Ethical Practices?
"I now offer a sustainable fabric collection. This includes eco viscose, recycled fibres and organic cotton, which meet high environmental standards throughout their life cycle, from raw material extraction to production, distribution and disposal. I am currently in the process of sourcing biodegradable, non-toxic sequin and embellished fabrics in the aim that the whole collection will be environmentally conscious. All garments are ethically made by hand, in London by a small local team. Fabrics are selected specifically per order to reduce waste by not overbuying materials. After the garment panels are cut, I reuse any excess fabric – for example, cut-offs are used to make appliques and bindings. I also donate excess fabric pieces to other designers who incorporate small swatches into their work. Where possible vintage fabrics and buttons are incorporated into the design."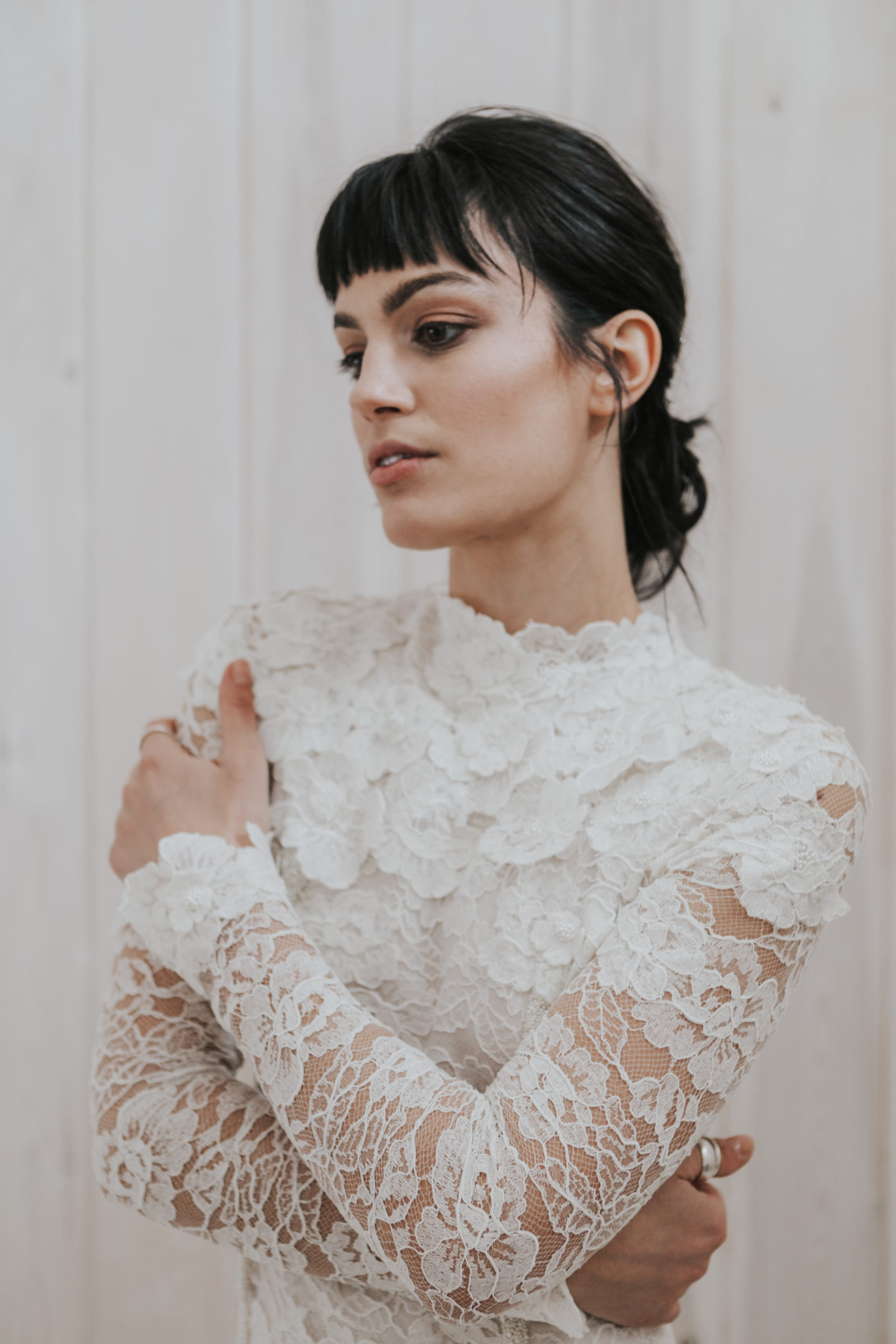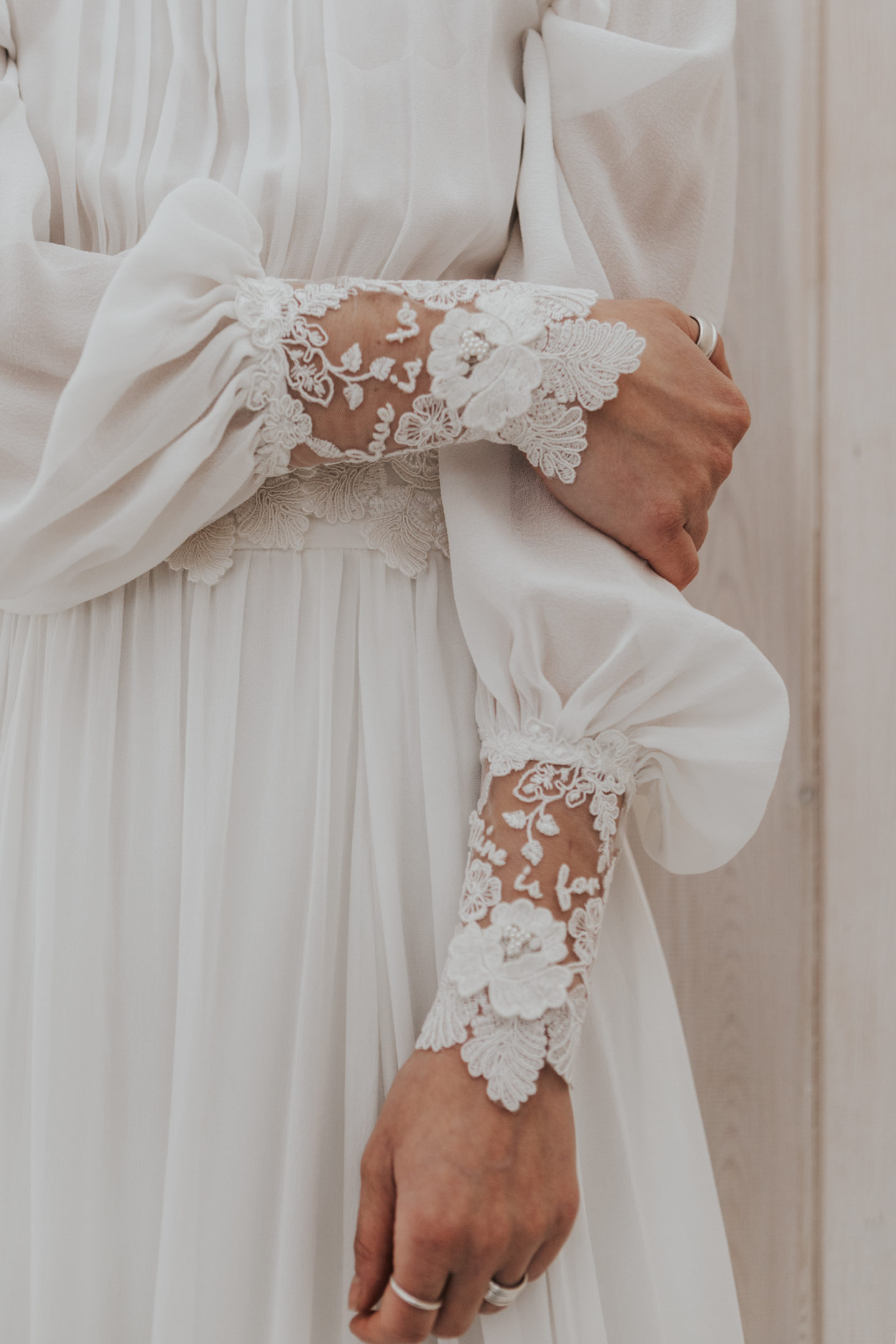 What Are You Most Proud of So Far?
"One of my proudest moments was when I was asked to create a bespoke veil to be worn by Rihanna for an Interview Magazine cover story. It was styled by Mel Ottenberg and photographed by Pierre-Ange Carlotti. Getting that kind of recognition was an incredible moment."
"Day to day – it's seeing that overwhelming human experience and sheer emotional joy of the bride in the completed dress is not something I take lightly. Its an honour knowing a bride has chosen me to create their dress and they have travelled across the UK or even the world to work with me."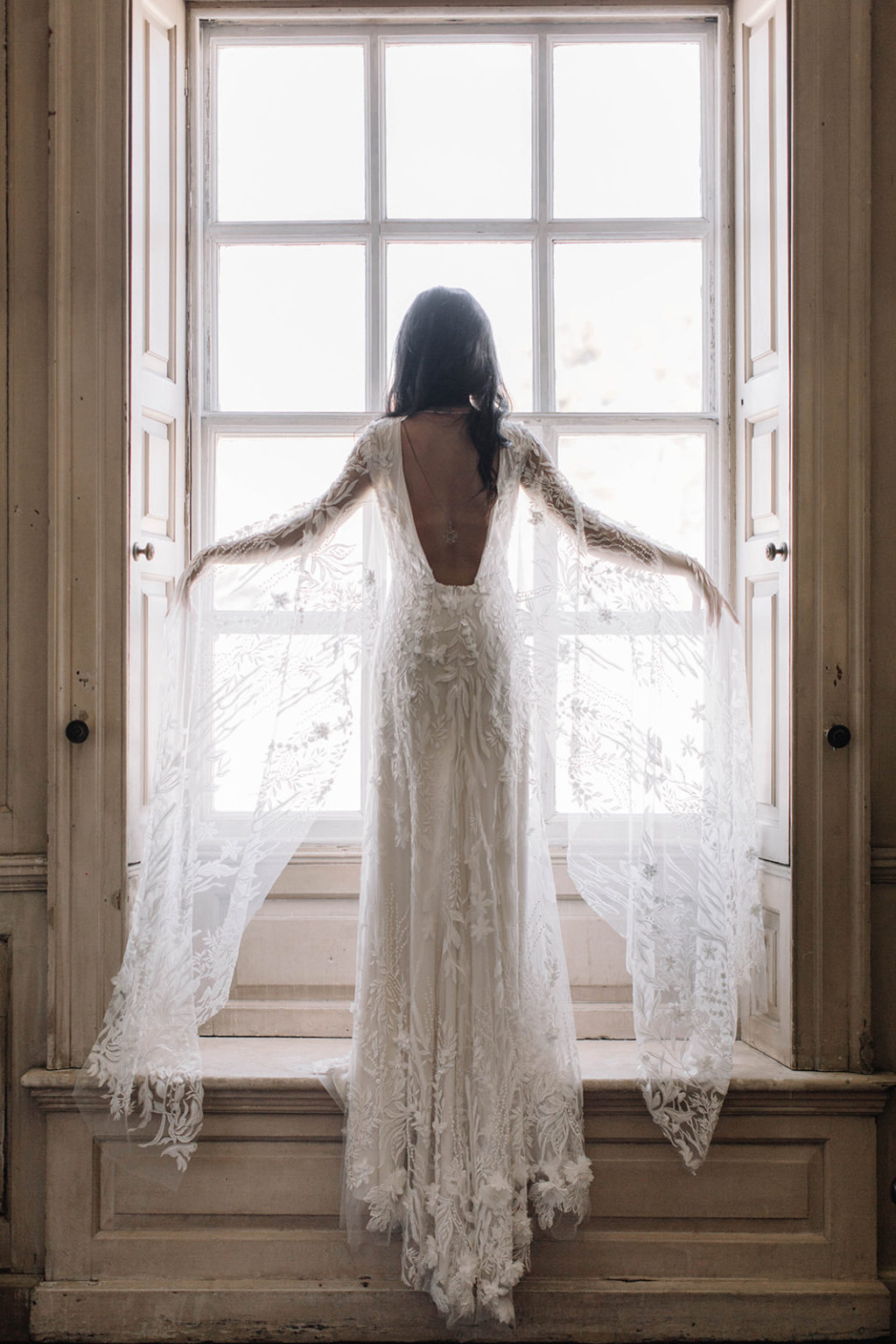 What's Next For You – Any Exciting Plans?
"With the growing number of elopement weddings due to the pandemic, I'm in the process of designing some more minimal designs that still have intricate details embedded into them. I am also building a new womenswear brand – which will be made from the most beautiful ethically sourced, repurposed fabrics from Delhi, and teaming up with charities that collaborate to help victims of human trafficking and child abuse in India."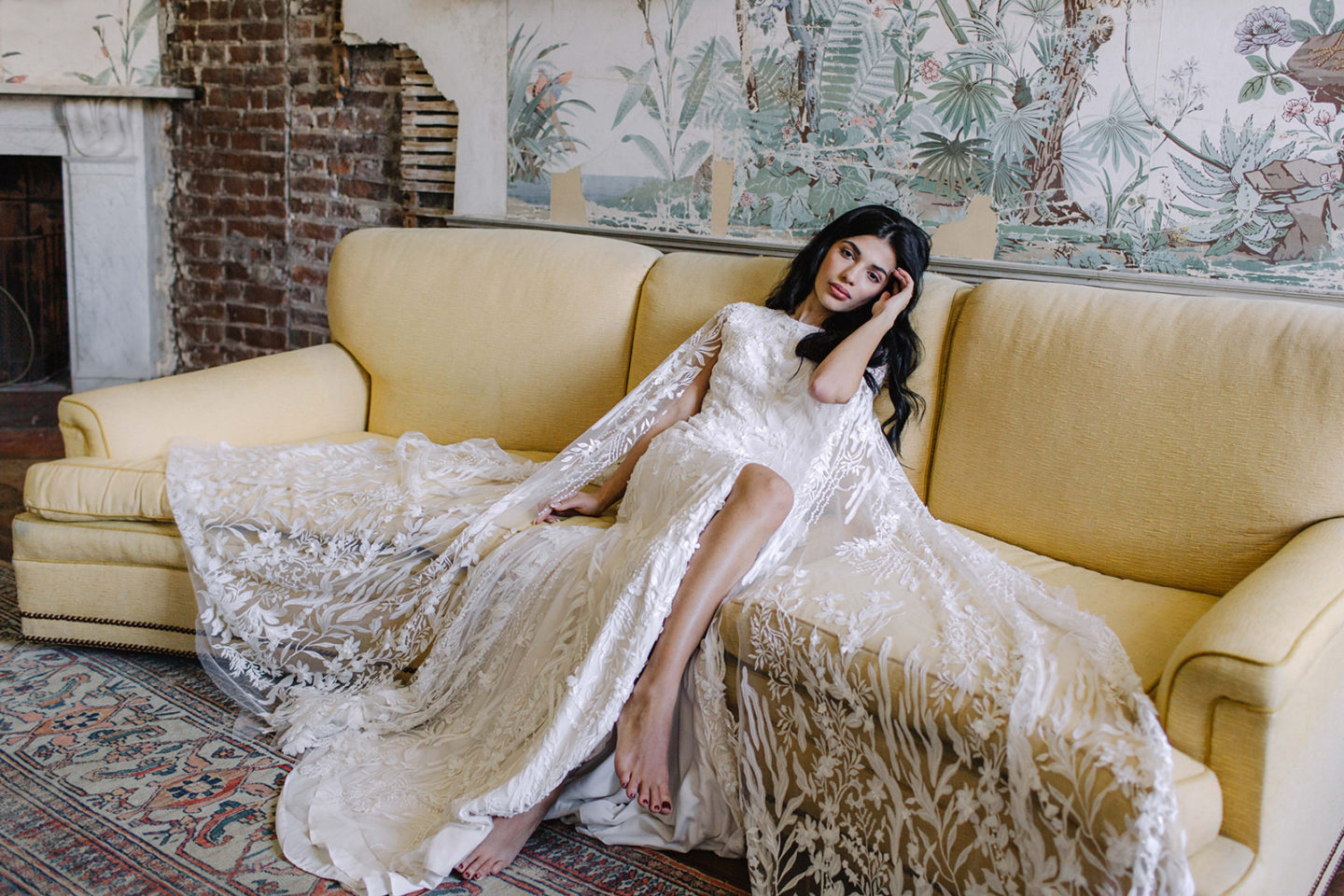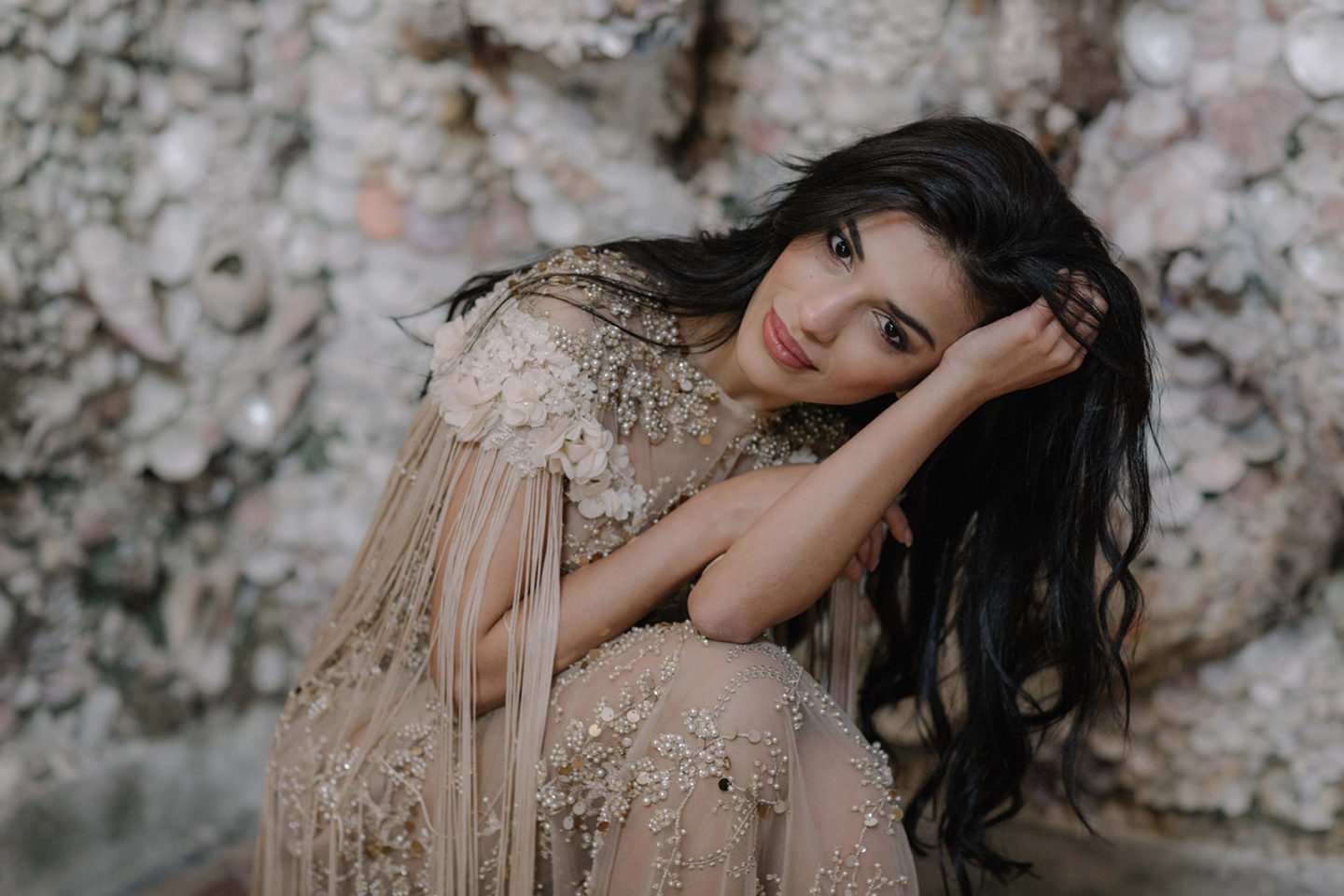 How Can We Get In Contact With You?
Brides can get in touch with me by email at Jo@julitalondon.com or via my website contact form. You can also follow me on Instagram here
IF YOU LOVE THESE DRESS DESIGNS PLEASE PIN THEM TO YOUR INSPO BOARDS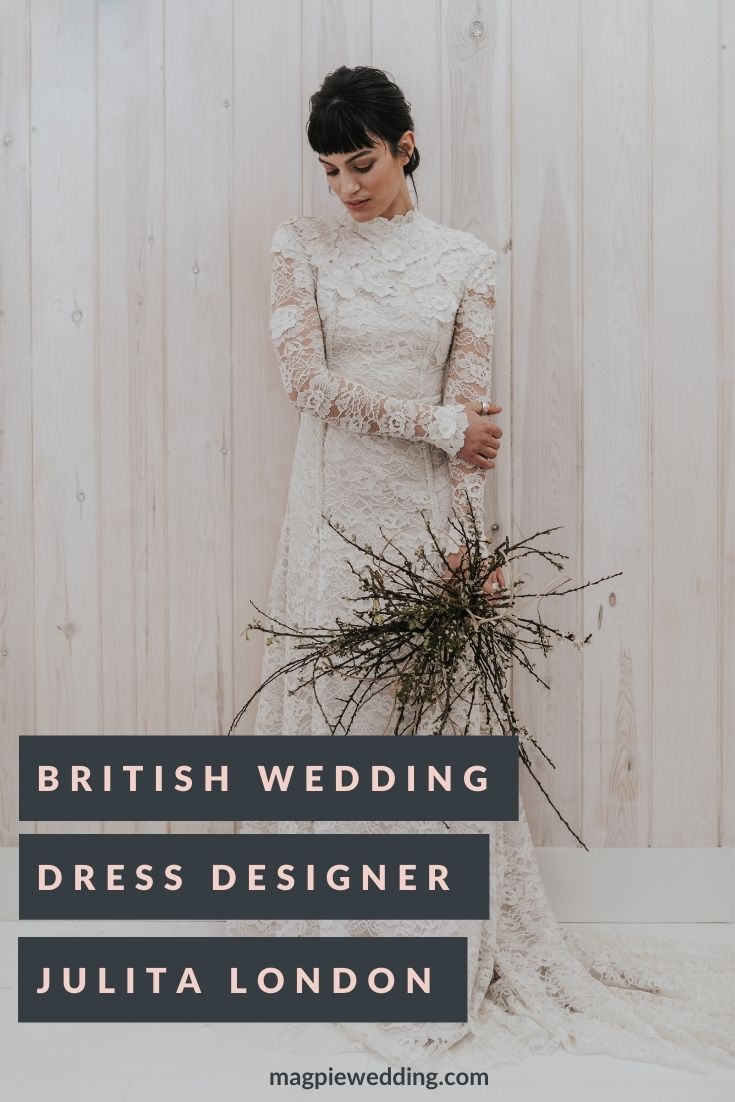 If you loved this British Wedding Dress Designer Spotlight
2021 Bridal Trends: Top 5 New Year Wedding Dress Trends
Rustic Autumnal Boho Wedding with Burgundy Red Wedding Dress at Bunkers Barn, Bedfordshire
1970s Bohemian Bride Inspiration With Field Flower Bouquets, Cowboy Boots and Suede Jackets