We at National Vintage Wedding Fair love to share with you companies we love and think you will too. Today is the turn of one of our sponsors, Holly Young Headwear. We took time to ask designer Holly a few questions about her fabulous millinery business…
NVWF: Tell us about yourselves: who you are, where do you live, and whats your background?
My name is Holly Young, I am a milliner based in Cornwall specialising in contemporary, bespoke hats and accessories for brides, wedding guests and mother of the bride. I graduated from The London College of Fashion in 2006 where I studied Costume Design For The Performing Arts. While I was there I was able to take extra millinery modules and spend a 6 week internship in the millinery department at the English National Opera. From then on I was hooked and knew it was what I wanted to do as a Carrera. I spent the next four years honing my skills by working for other milliners, in wardrobe departments in the west end and for a product design company. In 2010 I decided to return back home to set up my own business.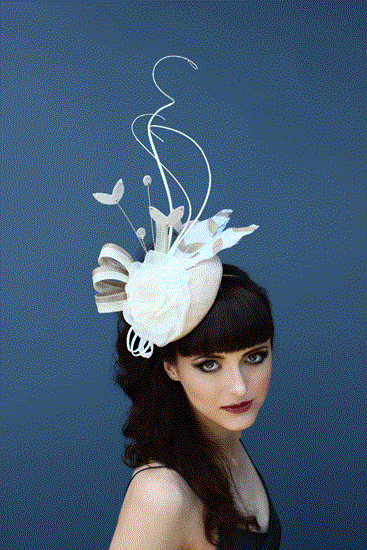 NVWF: Describe your business for us
Each of my headpieces and accessories is hand made in my studio space in the centre of Truro. It's sort of a boutique-come-studio as everything is displayed in the same room it is made in. I am very fortunate as Its in a grade two listed Georgian mansion house, which I share, with 12 other wedding industry professionals. The collective is called Princes House, we have everything here from hand painted cakes, bespoke wedding dresses, hair and beauty, jewellery designers, photography, a musician, a wedding planner, caterers and more! It's a great place to work and also very convenient for my clients who may need another service for their big day.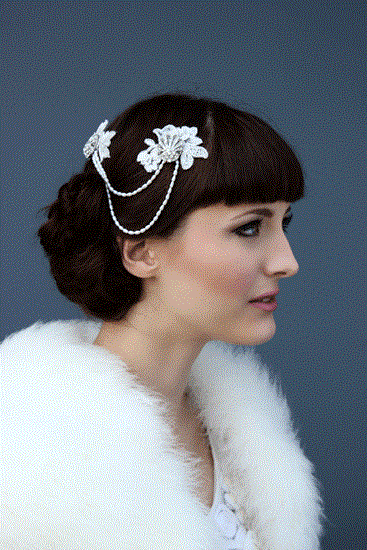 NVWF: What made you start your business? Was it a dream job that you always wanted or something you fell into?
I have always been obsessed with clothing, art and decoration. I knew I wanted to do something creative from a very young age. Growing up in Cornwall you are surrounded by lots of artistic people and beautiful nature. I wanted to be either an artist or a fashion designer. I guess I have combined the two!
NVWF: Why weddings? What do you love them?
Cornwall is one of the most popular places to get married in the UK and it attracts lots of brides with a very creative vision. I love the way the people are really personalising their wedding now. I have seen all sorts of styles, from Jane Austin literary theme to mad hatter's tea party, laid back and beachy or vintage glam with LOTS of glitter! I really enjoy being part of the creative process for the family and often suggest ideas to them that they hadn't thought of. I bounce off the client to make their headpiece or hat really personal. Without them I wouldn't be doing what I'm doing.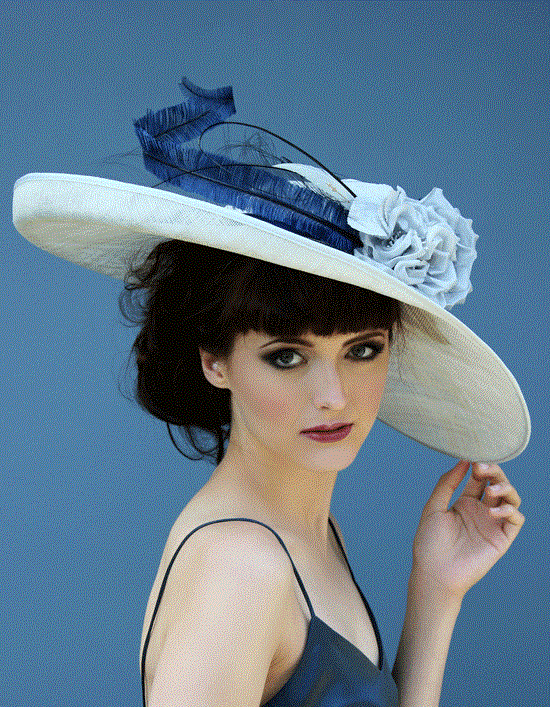 NVWF: What inspired you and your business to embrace the vintage theme?
All my art projects at school, college and university have been inspired by the past. I kept getting drawn back to the 1920s and 1930s most of all. I have basically studied the art of dressing up over the ages so it is now in my veins. I'll make some new designs and people go 'ooh that's really 1940s' and I go 'oh yeah I guess it is' but I hadn't consciously though about it.
NVWF: What is the best thing about running your own business?
The best thing about running my own business is the satisfaction I get when customers walk out the door holding their hat box, grinning from ear to ear! Or when I list a new collection online and make the first sale. It's an addictive feeling.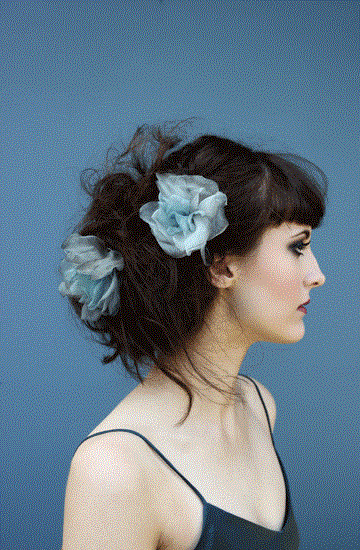 NVWF: What has been your biggest achievement to date?
I think setting up my business from scratch with no business knowledge or capitol. I have very much learnt as I've gone along. I also met Prince Charles and Camilla last year, which was a highlight.
NVWF: Where do you want your business to be in the future: any plans you can share?
I already have one part time employee who is amazing. I'd like to grow my business to have two or three assistants. I want to sell my pieces further afield through more independent boutiques and online and in other countries. I'm also getting involved with Falmouth University which is very exciting to me.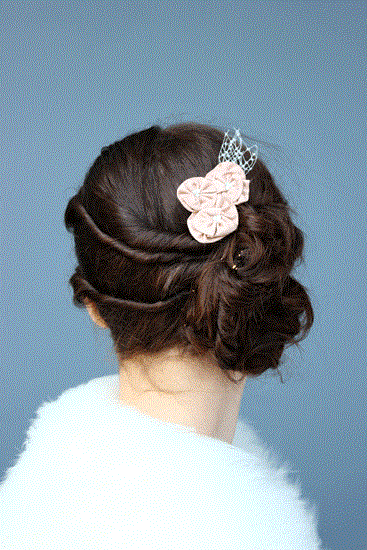 NVWF: Do you have any first-hand experience of searching for wedding products/services that you want to share? Did this inspire you for your business?
My sister got married five years ago. I made her dress and helped with a lot of the planning so I know what's involved.
NVWF: Finally, are you married?
I am not married but my partner seems to enjoy being dragged around all the wedding shows I do! He likes to critique all the different businesses and 'hypothetically' choose what he would have, so there is hope for me yet!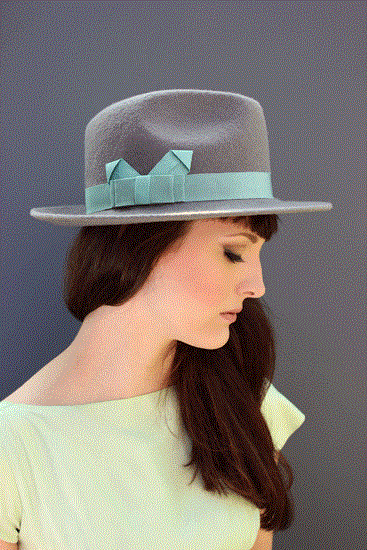 To find out more:
Website: www.hollyyoungboutique.com and www.notonthehighstreet.com/hollyyoungheadwear
Facebook: Holly Young Headwear https://www.facebook.com/pages/Holly-Young-Millinery-Accessories/
Pinterest: www.UK.pinterest.com/hollyyounghats
Instagram: Holly_Young_Headwear
Twitter: @hollyyounghats

Product Gallery:
Are you going to be a vintage bride soon? Need some vintage wedding ideas? Come visit our vintage wedding fair in Chiswick, London on 9th November and find everything you need for your big day. For more details check the website – www.vintageweddingfair.co.uk.