Zero alcohol wedding drinks are on the rise and we're here for it! Couples are choosing to have dry weddings over drink infused, and let's face it, there are always people that won't be drinking at weddings (for whatever reason). Whether you're planning a dry wedding or you want to offer your non-drinking guests a fancier alternative to traditional soft drinks, upping your game when it comes to no-alcohol alternatives, we think, is a must! Here are some of our favourite brands on the market. From pre-mixed zero-alcohol cocktails to flavoured tonics and more! Come and check them out…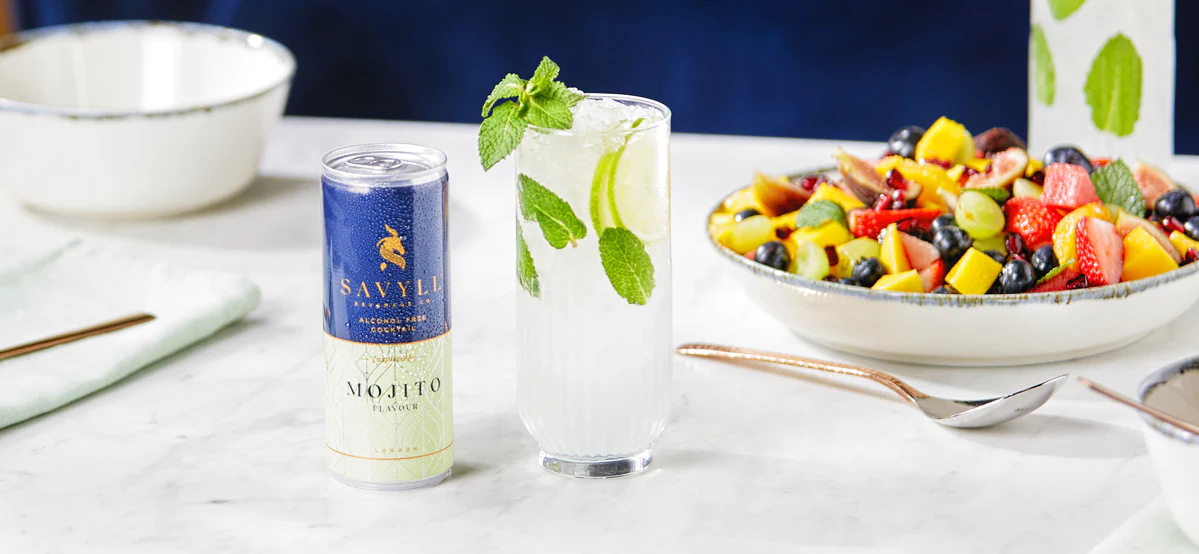 Nio Mocktails
Want mocktails without the faff on your wedding day? NIO produces the most divine pre-made mocktails that are perfect for serving straight to your guests or for wedding favours or gifts! They are a carbon-neutral business, have eco-friendly packaging and are working towards being a zero-waste company too. Their cocktails include the yummiest flavours, Ginger Sour, Virgin Bitters and Lemongrass Citrus to name a few!
Holy Lama Spice Drops
Holy Lama Spice Drops provide a slightly different concept and they're fab to keep in your handbag just in case you're a non-drinker at a wedding and you want to make sure you have an alternative option! There are over 30 varieties in the Spice Drops® range of highly concentrated extracts of herbs, spices, fruits and flowers. Made using natural ingredients with no artificial colourings, flavourings or preservatives, and containing no added sugar or salt, every 5ml bottle contains around 150 drops, each one of which can transform a boring carbonated drink into something special – instantly. There even perfect for warm drinks too!
Everleaf
Everleaf is a non-alcoholic aperitif created with all the beauty and botanicals sourced sustainably from nature! Bartender and conservation biologist Paul Mathew launched this zero-alcohol alternative is created from 18 different plants and designed to be mixed with soda water or tonic to create a refreshing spritz. Everleaf has three variants in the range: Everleaf Forest: complex and bittersweet, Everleaf Mountain: vibrant and aromatic, Everleaf Marine: crisp and refreshing. Yummy!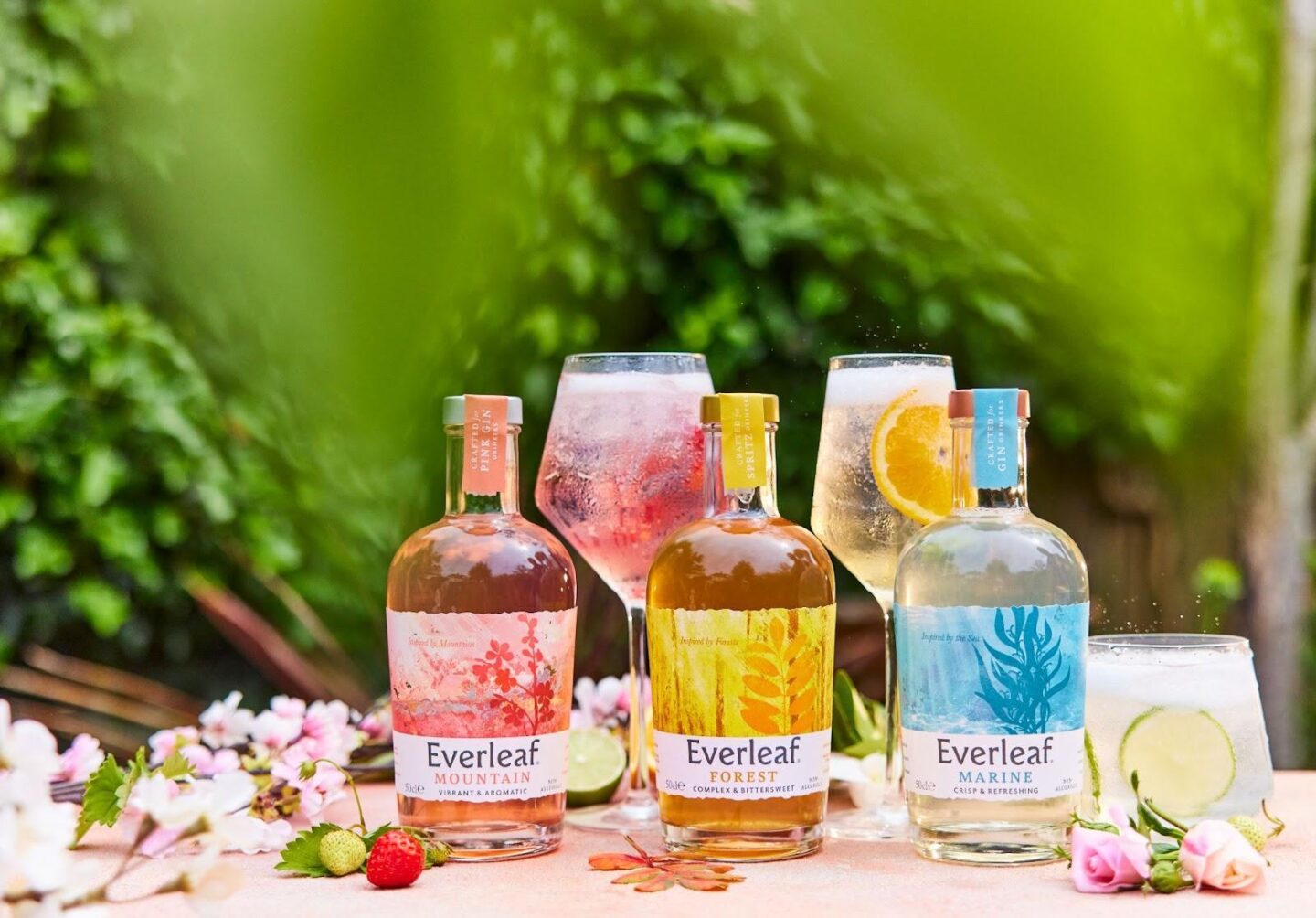 Lixir
LIXIR drinks is an award-winning premium tonic water and mixer brand which focuses on delivering big flavours with low sugar, calories and artificial ingredients. The Lixir drinking range currently comprises nine mixers including five tonic waters. The LIXIR range offers a rich range of exciting flavours which work amazingly well paired with no/low alternatives or even by themselves shared with friends and family during your wedding day!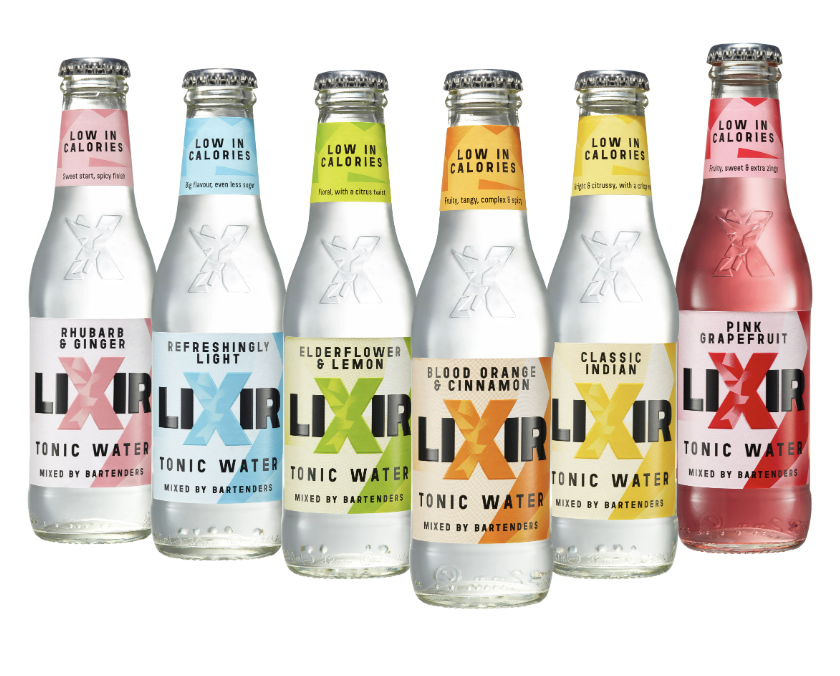 Bowser
Bowser by Conker known for their gin has created the scrumptious Bowser LEAF! It's an Alcohol-free exploration of the fresh, herbaceous foliage of plants, derived entirely from the spring water distillation of five honest botanicals. It's for all the gin-lovers that want an alcohol-free G&T or it's a refreshing drink for people who are non-drinkers! Dry and delicious served long with a classic tonic and a slice of lemon.
Cipriani Virgin Bellini
The classic Bellini Cocktail was created at Harry's Bar in Venice in 1948, in the name of peace and free-dom. Cipriani Virgin Bellini has transformed the traditional cocktail into a non-alcoholic drink made with white peach purée and mineral water. It's perfect for anyone wanting to limit their intake of alcohol without compromising one bit on taste and the spirit of celebration. Serve with plenty of ice, morning noon and night. Perfect for a refreshing drink at any time on your wedding day!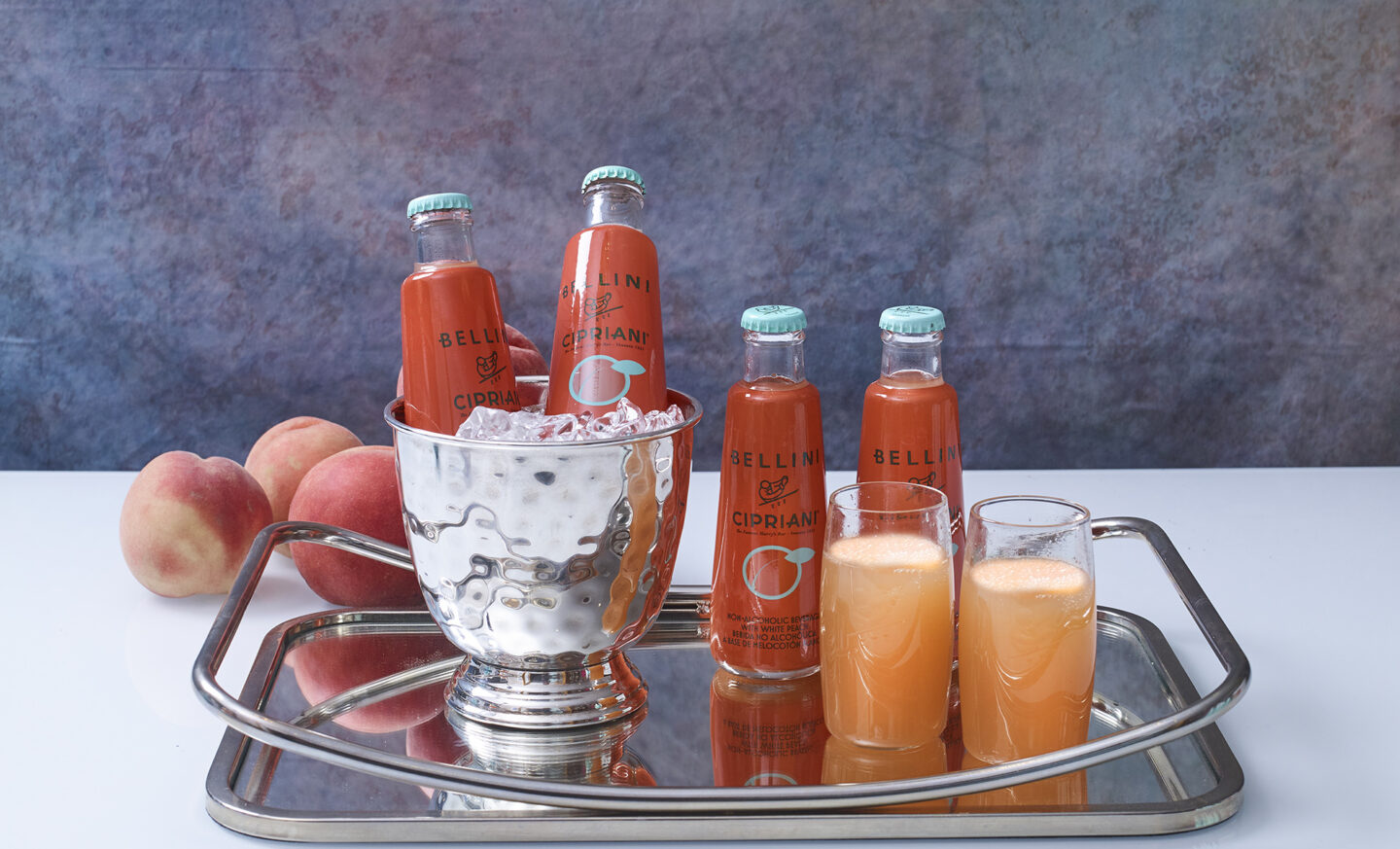 SodaStream
Are you having a dry-hire wedding? SodaStream is the perfect companion to place in the bar area! They also have a cocktail and mocktail book that's full of inspiration! They have so many options, the hard bit will be picking which one to make!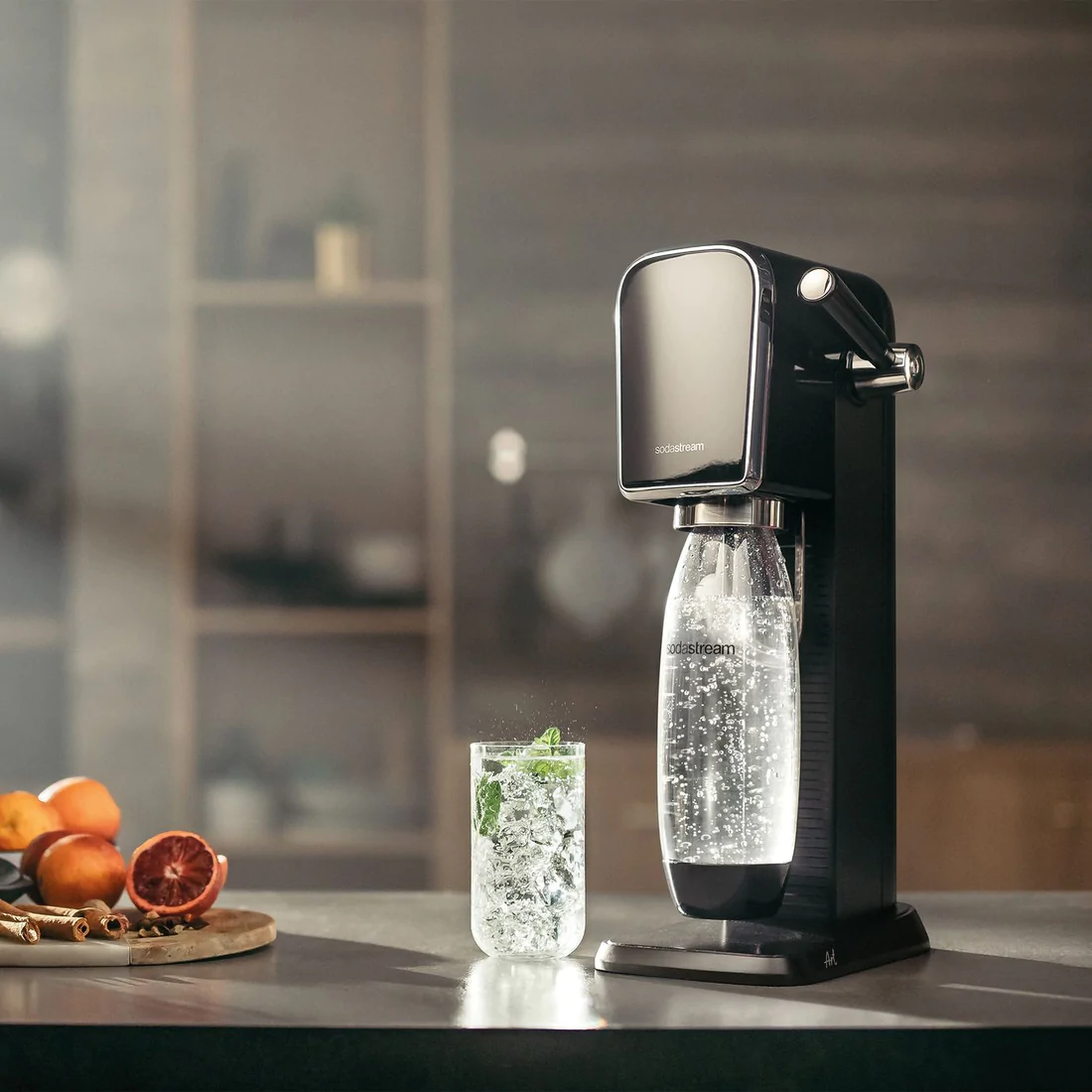 Belvoir
Belvoir's range of non-alcoholic and ready-to-pour drinks come in an array of yummy flavours. Their p
remium soft drinks are crafted with Nature refreshingly real and reassuringly delicious, including our own organic elderflower -with natural fruits, hand-picked flowers, fresh juices and spices. Here are some of the yummy flavours…
Lime & Yuzu Mojito – blends sparkling spring water, freshly squeezed lime juice, zingy yuzu juice and a touch of mint. Full of cheer and hangover-free, its fresh and vibrant flavour makes it a great virgin swap for a traditional alcoholic Mojito.
Passionfruit Martini – gently sparkling and made with real tropical fruit juices and Madagascan vanilla extract for a delicious exotic taste.
Peach Bellini – blends peach, grape and lemon juices with gently sparkling mineral water.
J&T – a unique blend of eight botanical extracts including juniper and elderflower, along with lightly sparkling spring water and quinine for a bitter tonic water kick. Delivers an aromatic and character-packed, alcohol-free alternative to the classic G&T with a clean, crisp finish.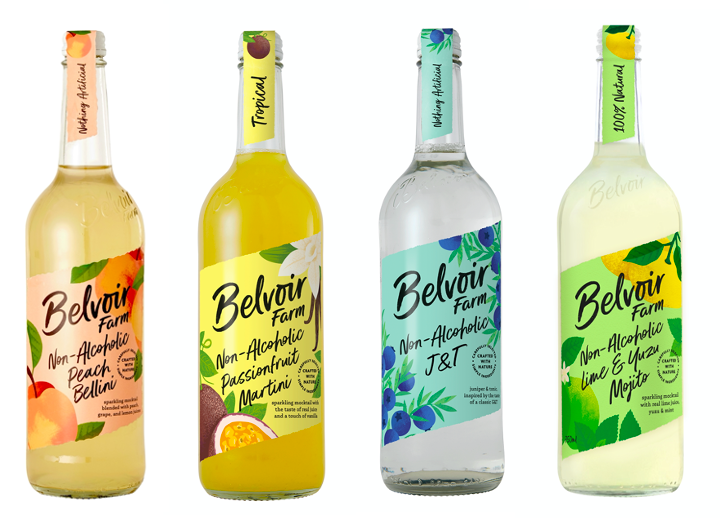 CleanCo
CleanCo was developed not to preach about alcohol consumption, but to give people a choice when mixing a drink, without compromising on taste or social experience. Exactly what you want to do if you have non-drinkers at your wedding! They make alternatives to gins, rum, tequila, vodka and whiskey and they are proud to be the leading independent brand in the UK.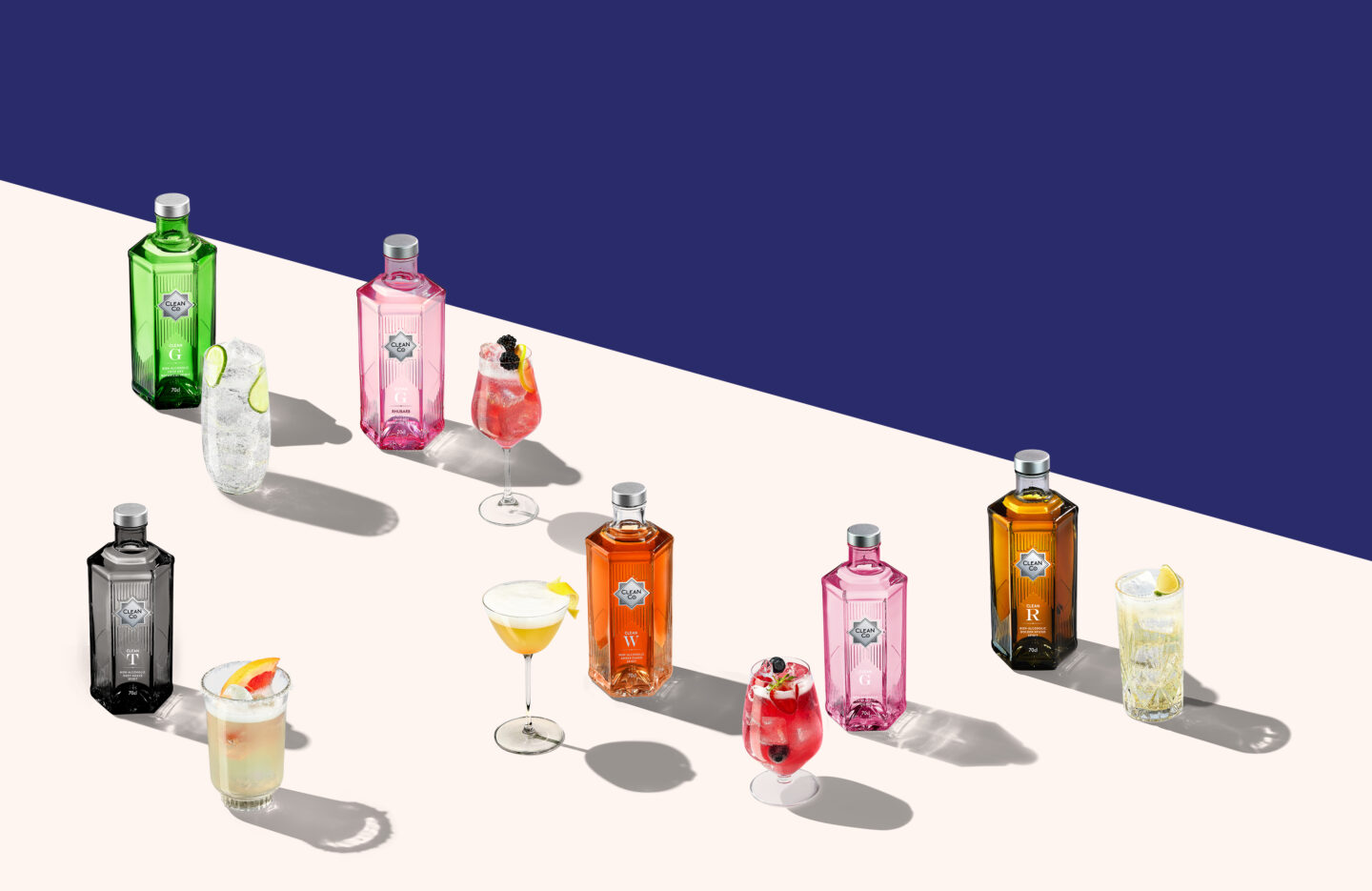 Mavrik Mocktails
Mavrik is the home of top quality non-alcoholic, low-calorie pre-mixed cocktails made with totally natural ingredients and fresh Spring Water. Founded by three friends on a mission to produce the finest non-alcoholic cocktails known! They're pre-mixed and ready to serve to all your guests! Simple and easy!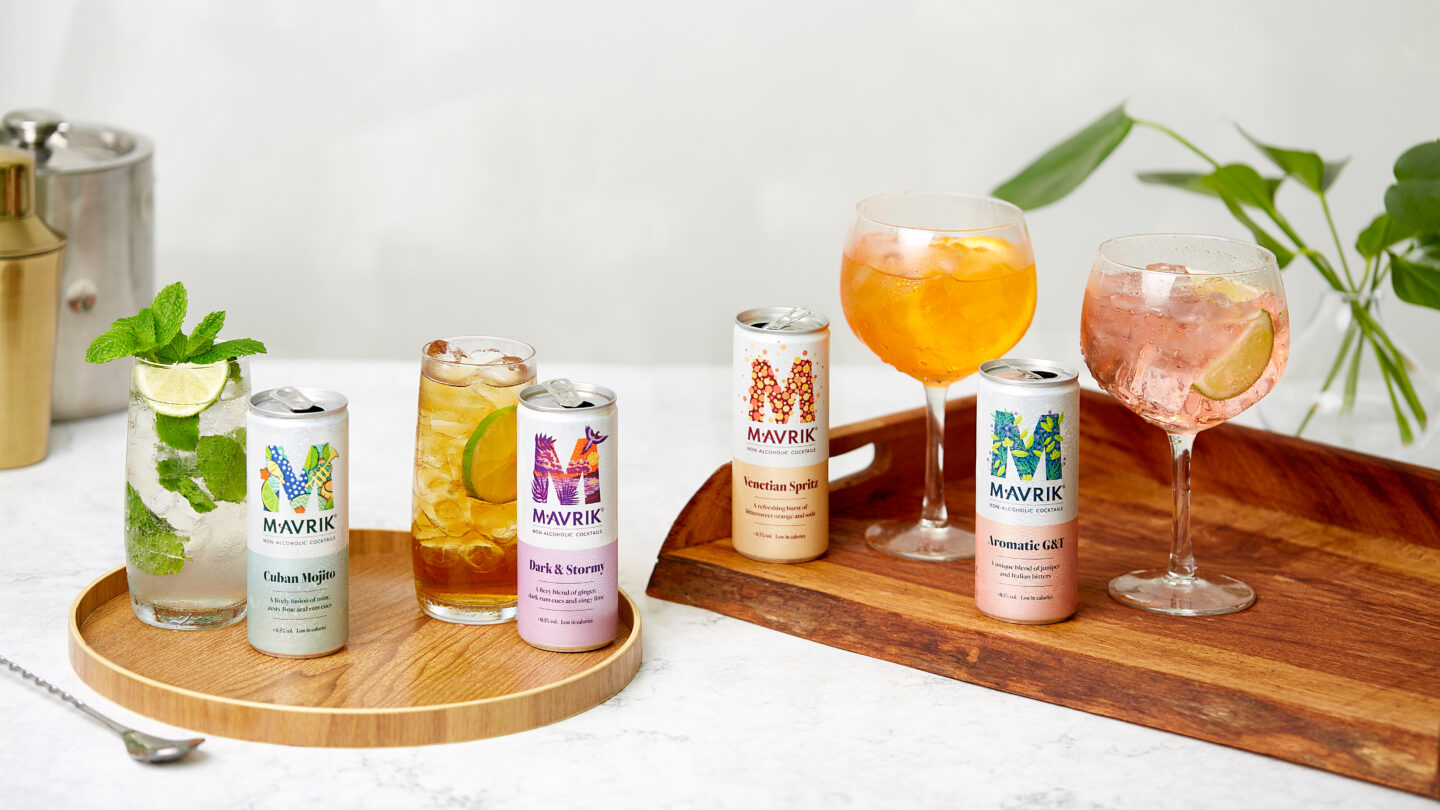 Mocktails
Mocktails are the official cocktails of Dry January, so you bet they're good! This alcohol-free RTD premium cocktail brand are in partnership with Alcohol Change UK and they have five delicious flavours to choose from Mockarita, Mockapolitan, Mockscow Mule, Sansgria and Espress0% Martini. They are all 100% natural, vegan, gluten-free, low in sugar & calories, and of course 100% alcohol-free.
Thatchers Zero
Do you or your guests love a cider or two? This one screams summer wedding. Thatchers Zero is an alcohol-free cider, made in Somerset at Thatchers, from West Country cider apples. It's a unique twist on a classic apple cider and a great alternative to their alcoholic version. It's perfect for laid-back, sociable occasions, when you want something alcohol-free but don't want to compromise on taste.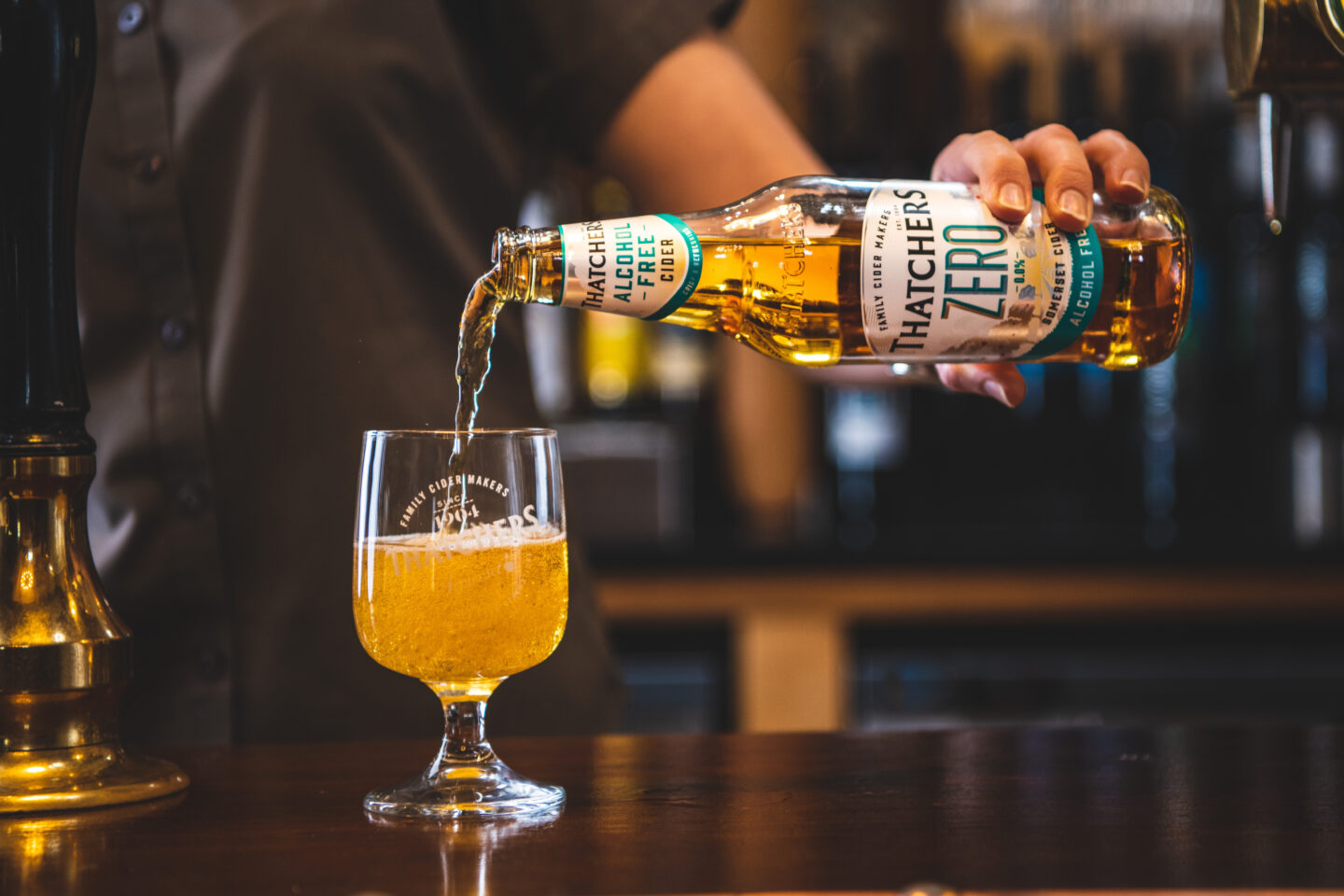 Citizen Spritz
Citizen Spritz creates grown up zero-alcohol drinks with complex but oh-so-beautiful flavours. Their new range of innovative concentrated spritz mixes full of flavour, carefully crafted but simple-to-serve! Perfect for your wedding day. Create amazingly authentic non-alcoholic aperitifs. Whether your tipple of choice is a zesty Aperol spritz, a minty fresh mojito or a sweet and sharp pornstar martini, Citizen Spritz has an almost identical alcohol-free version to savour. They've done all of the hard work, so all you need to do is add sparkling or soda water and you can focus on enjoying the flavour.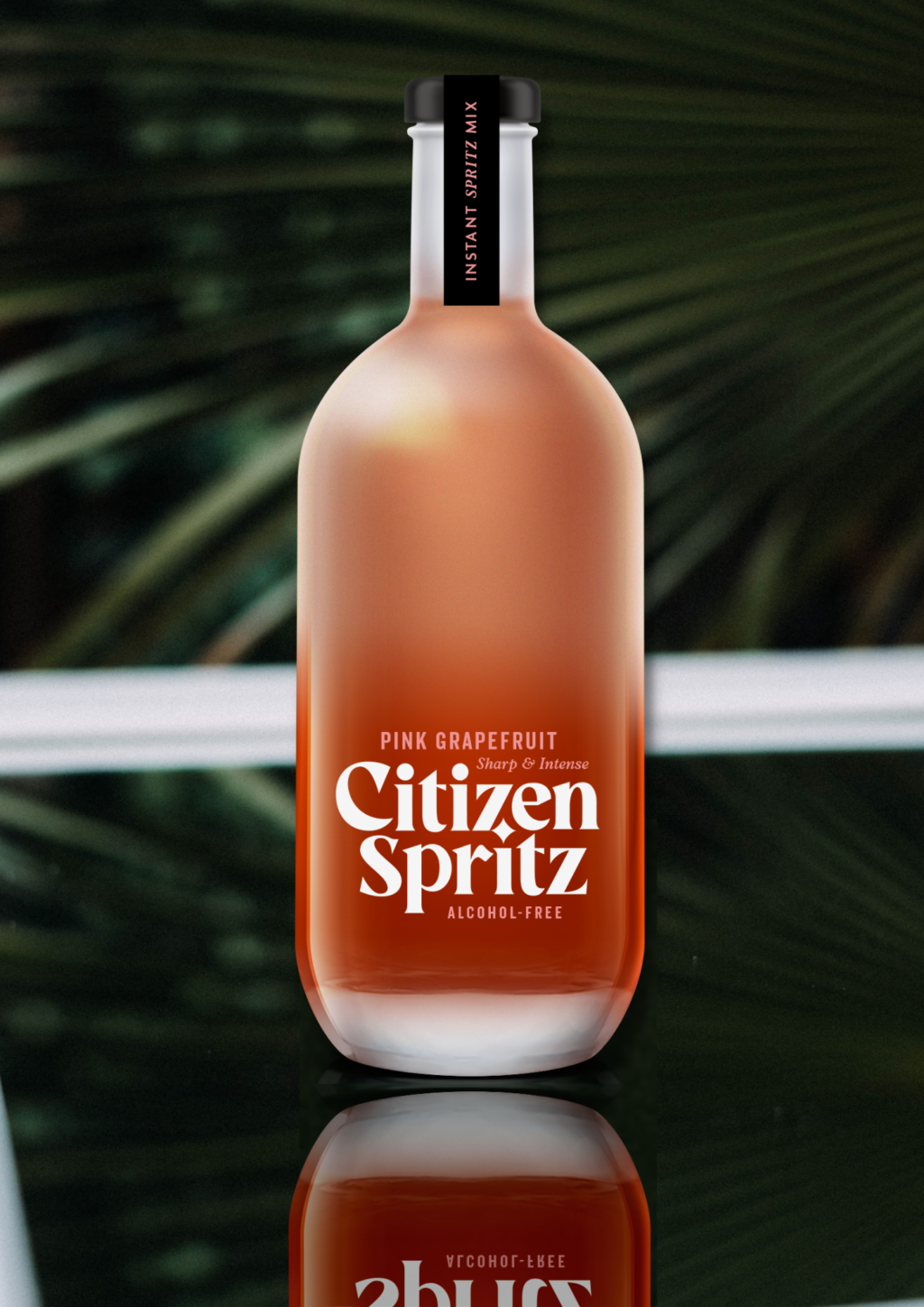 Savyll Beverage Co
Savyll cocktails have been carefully crafted using a unique blend of natural ingredients to recreate the sophisticated flavours, familiarity and sense of occasion that their alcoholic inspirations bring. Savyll's collection includes a choice of Bellini, Gin & Tonic, Moscow Mule, Mojito, Old Cuban, Spiced Rum & Cola, Whiskey Sour or Paloma Tequila. Ready-made mocktails for you to sip and enjoy! There are plenty to choose from.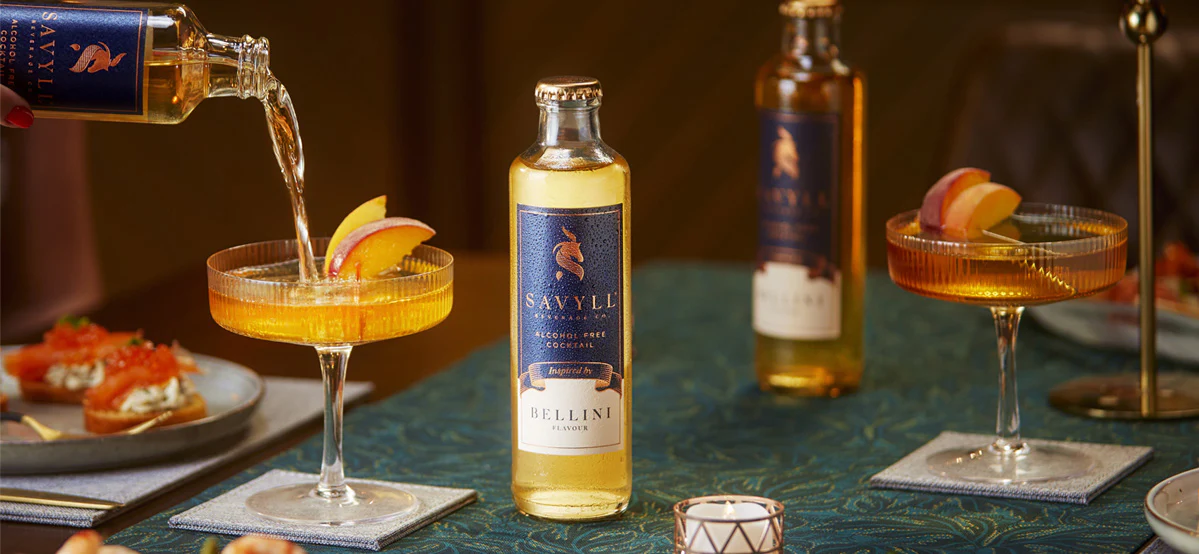 LOVE THESE ZERO ALCOHOL WEDDING DRINKS FOR YOUR WEDDING DAY? PIN THEM!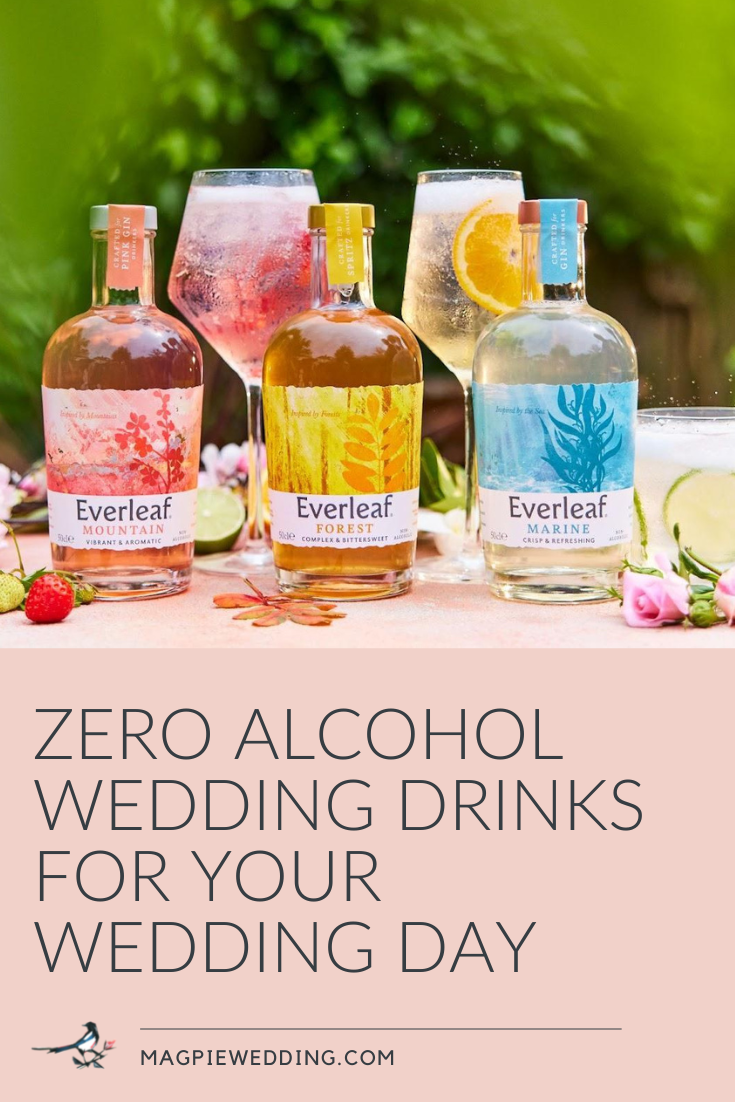 If you love these zero alcohol wedding drinks you may also like;
A Zero-Alcohol Wedding With Align Events (Plus A Fabulous Mocktail Recipe)
Magpie Wedding Gift Guide – Non-Alcoholic Wedding Drinks