Fancy a fancy alternative to coffee and tea for after your wedding breakfast? These after-dinner mocktails are sure to tickle your guest's tastebuds and perk them up for an evening of celebration! Whether you're planning to have some downtime in the drinking, want to serve a non-alcoholic alternative or are planning a zero-alcohol day then Löfbergs coffee is your friend. Recently launched in the UK Lofbergs has cordially celebrated Dry January by creating some scrumptious coffee-based recipes, and we think they're the perfect after-dinner mocktail treat…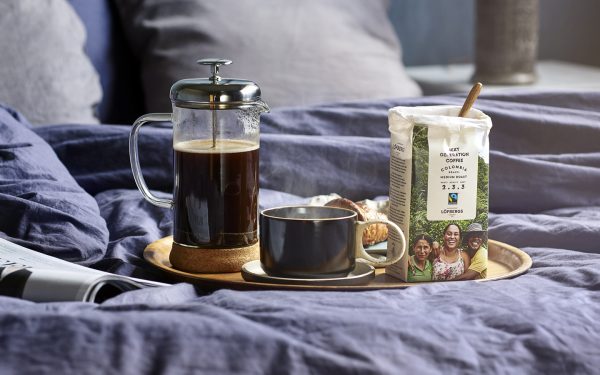 Coffee Bellini
A tantalising mocktail that'll have your guests blushing! This fizzing beauty is best served cold.
Ingredients
1 lemon slice
1 tablespoon of sugar
1 tablespoon raspberry puree (5 fresh raspberries)
1 tsp syrup
0.5 tsp Liquorice powder
60ml Cold Brew
60ml of sparkling 0% wine
Method
Rub a lemon slice along the rim of a champagne glass and then dip in sugar. Mash the raspberries and filter through a fine mesh sieve to a smooth sauce (save a few raspberries for decoration). Mix the raspberries with syrup and liquorice powder and pour into the glass. Top up with equal parts Cold Brew and sparkling 0%wine.
Tip – Prepare your own Cold Brew the night before the big day so the drinks can keep flowing!
Serve and enjoy!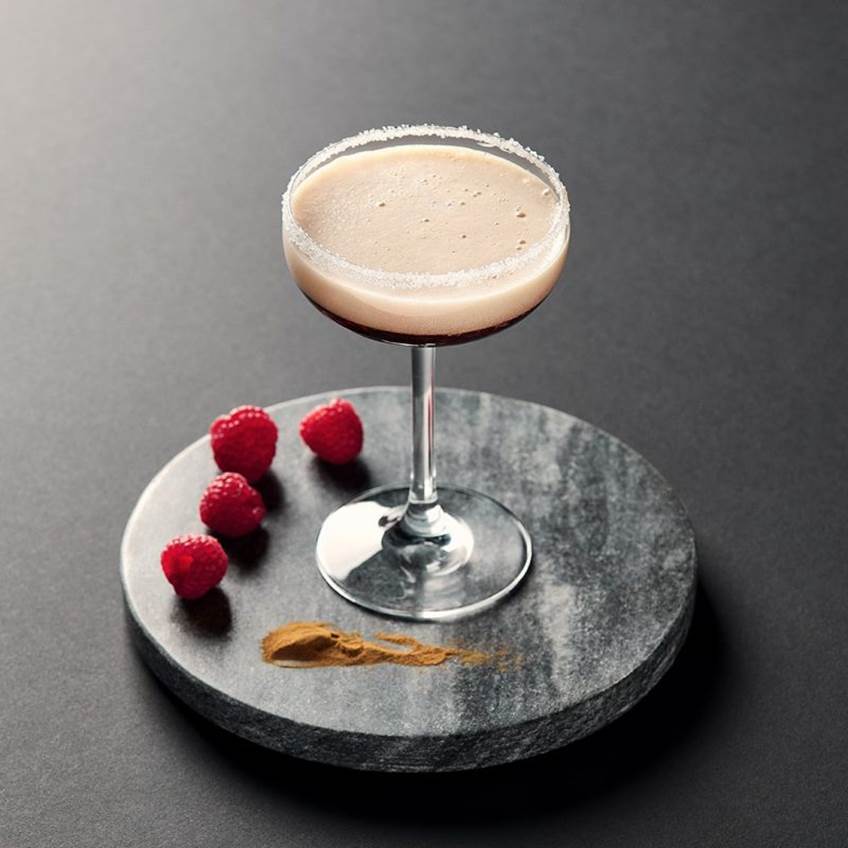 Cold Brew 'G'&T
Bitter, sweet and acidic. Ground coffee is brewed in cold water for 16 hours, which gives a sweeter and rounder coffee taste. By mixing Cold Brew and tonic, you get a drink with healthy and fresh tones. Decorate and serve with blood orange for that final touch.
Ingredients
5 ice cubes
1 slice of orange
10ml Cold Brew
10mltonic
Method
Fill up with ice cubes and fruit slices. Mix cold brew and tonic. Decorate with orange or grape
Serve and enjoy!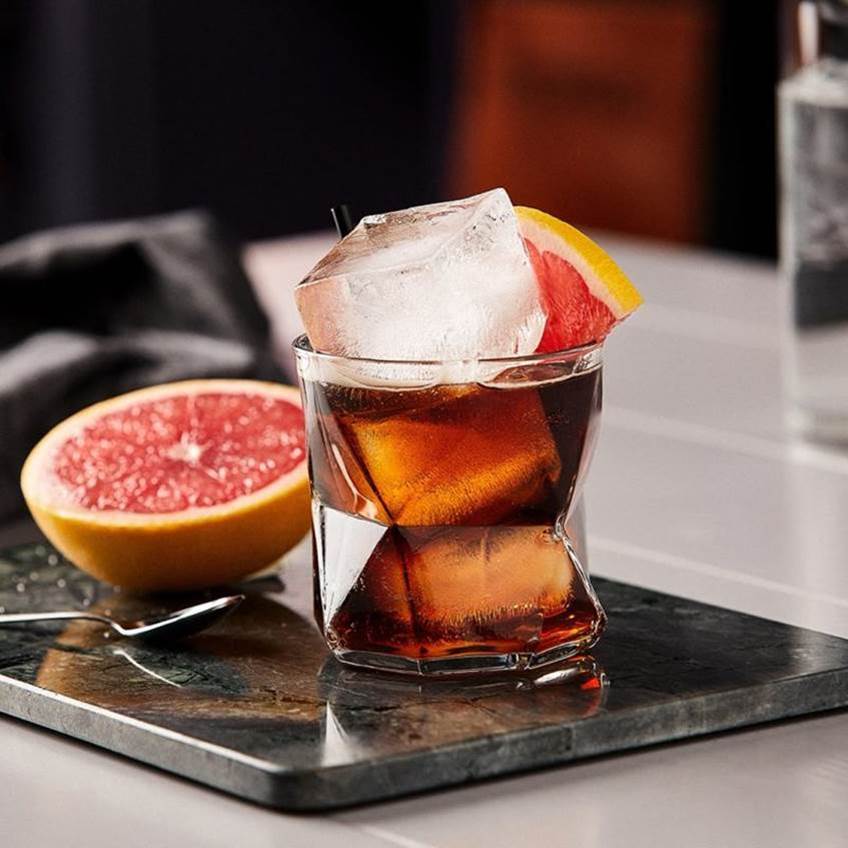 Purple Sparkle
This beautiful virgin cocktail will mean no one will miss out during the wedding season! This mocktail is the perfect mix of sweetness, sourness and freshness!
Ingredients
100ml Cold Brew
200ml lemon juice
40cl sugar syrup
10ml soda water
1 tablespoon frozen blueberries
Ice
3-4 fresh blueberries for decoration
Method
Muddle the frozen blueberries. Fill with ice. Pour in lemon juice and sugar syrup. Top up with soda water. Pour over Cold Brew. Top with blueberries and a green sprig
Serve and enjoy!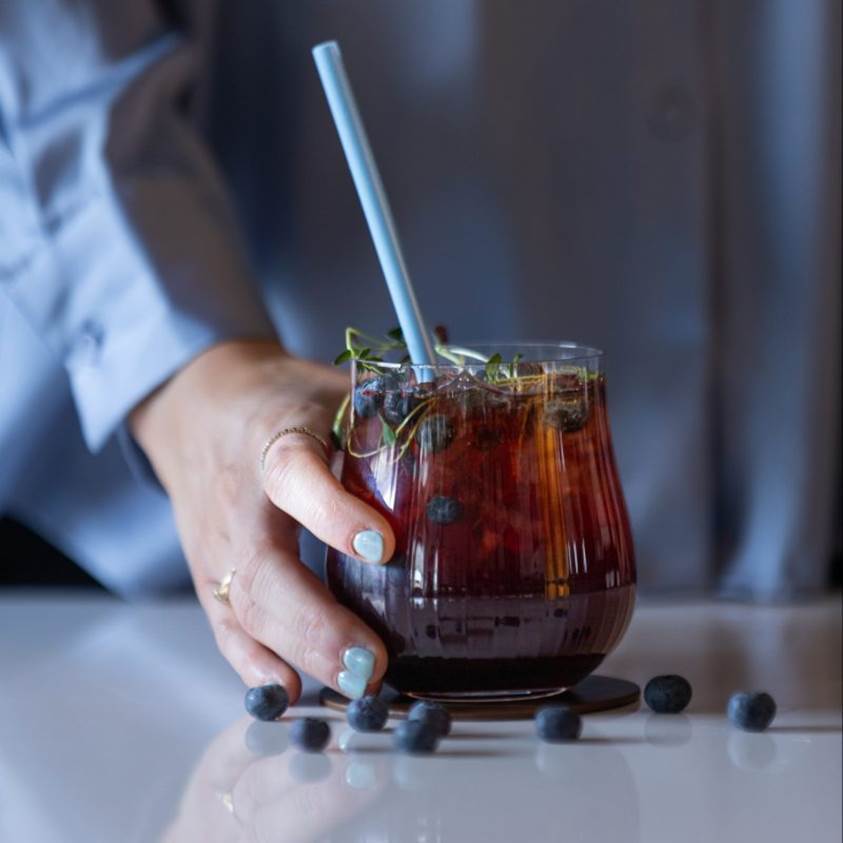 IF YOU LOVED THESE AFTER-DINNER MOCKTAILS PIN THEM FOR LATER!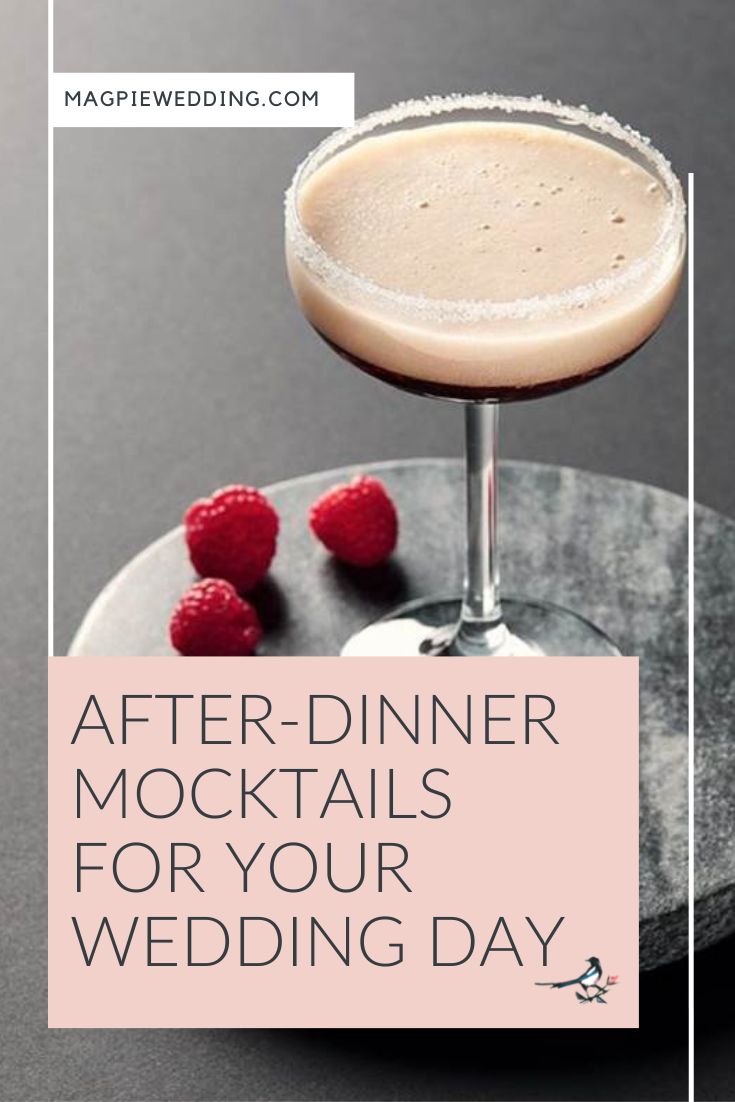 If you loved these after-dinner mocktails you may also like;
Dry January Mocktail Recipes For Your Teetotal Guests
Magpie Wedding Gift Guide – Non-Alcoholic Wedding Drinks
A Zero-Alcohol Wedding With Align Events (Plus A Fabulous Mocktail Recipe)