Most of us will associate alcohol with weddings. They go hand-in-hand and alcohol is involved in most of the activities on most wedding days. From pre-morning courage drinks to cocktail receptions and champagne toasts. Not to mention the free-flowing booze that's available all night long. In the midst of Dry January and with a growing zero-alcohol wedding trend we want to address the subject and bring you ideas and inspiration if you've decided to have an alcohol-free day. Of course, alcohol-free weddings aren't new – both traditional Muslim and Hindu weddings are free from the stuff, however, in western culture, it would seem would believe a wedding isn't a wedding without alcohol. With over 30% of Brits that don't drink alcohol, we think there's room for debate.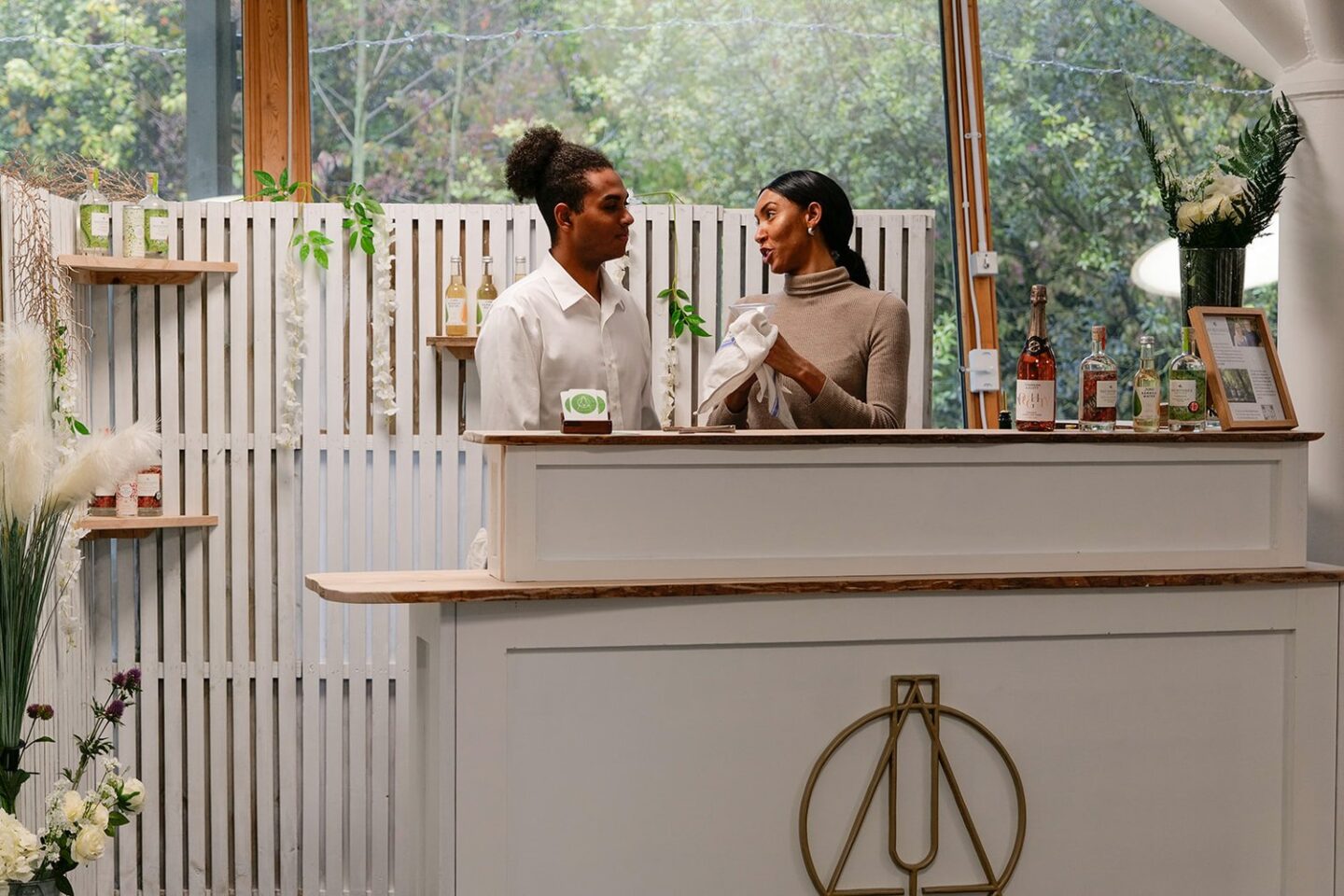 Whether you are choosing to have a no-alcohol wedding, you want to do half and half, or you want to treat your non-drinking guests to something yummier than a glass of tonic then we have the perfect option for you. More and more companies are now serving scrumptious no-alcohol options and Align Events have taken this one step further with their zero alcohol, vegan bar service that works across the southeast and caters to all types of events. Yaz and Jamie are Oxfordshire locals with a passion for delicious taste experiences and inclusivity. They partnered in love and in business to create Align Events as the balm to what they saw was missing in the UK's social scene—inclusive and fun drinking experiences with a social purpose.
"By creating non-toxic, vegan and inclusive cocktails, we aim to help usher in an age of socialising and celebration, centred on sustainability and interrelation. 6% of our profits go directly to support Alcohol Change UK."
Here is a fabulous non alcoholic cocktail that your guests will love…
Ready in 20 minutes
Serves 2 (increase amounts for the desired amount of people)
Vegan, Alc-free, Halal
Pink Grapefruit Bellini
A non-alc champagne cocktail with citrus and rose accents. The perfect reception cocktail to get your wedding guests into a celebratory mood.
Ingredients
25ml Wild Eve botanical 0% spirit

150ml Noughty AF, Rose, 0% and halal-certified sparkling wine

50ml Align Events own Rose Garden Shrub (not yet on sale! Follow @align_events_ to find out when this product will be available to buy)

50ml vegan egg white replacement

50ml Freshly squeezed pink grapefruit juice

25ml Fairtrade brown sugar syrup

Sakura dust and dried edible rose petals for garnish
Preparation
You will need to make the syrup first by combing 250g brown sugar with 250 ml water over medium heat, stirring occasionally for 15 minutes until the sugar is dissolved.
Once the sugar has dissolved leave to cool for a min of 2 hours, in a sterile container, before use.
Creation
Fill a small coupe glass with ice and set aside for 15 minutes to chill in the fridge.

Half-fill a shaker with the wild eve, pink grapefruit juice, sugar syrup and vegan egg replacer. Shake hard for 30 seconds. Discard the ice, then seal and shake again for 30 seconds.

Strain into a coupe or champagne flute and top with Noughty AF Rose.

Garnish with sakura dust and edible rose petals (as shown in the picture) and serve.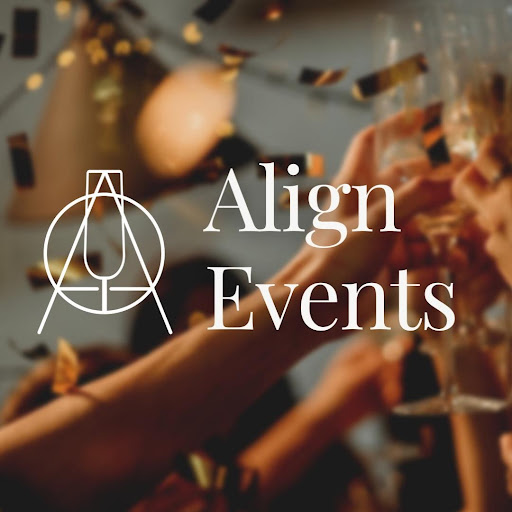 If you are interested in finding more out about what packages Align Events offer please visit our Website or Instagram
If you would like to find out about Dry January and what events we are running to support non-alc socialising please visit Alcohol Change UK and grab a ticket for our Dry Jan celebration in Shoreditch on the 19th of January 2023.
IF YOU FOUND THESE ZERO-ALCOHOL WEDDING IDEAS USEFUL PIN IT!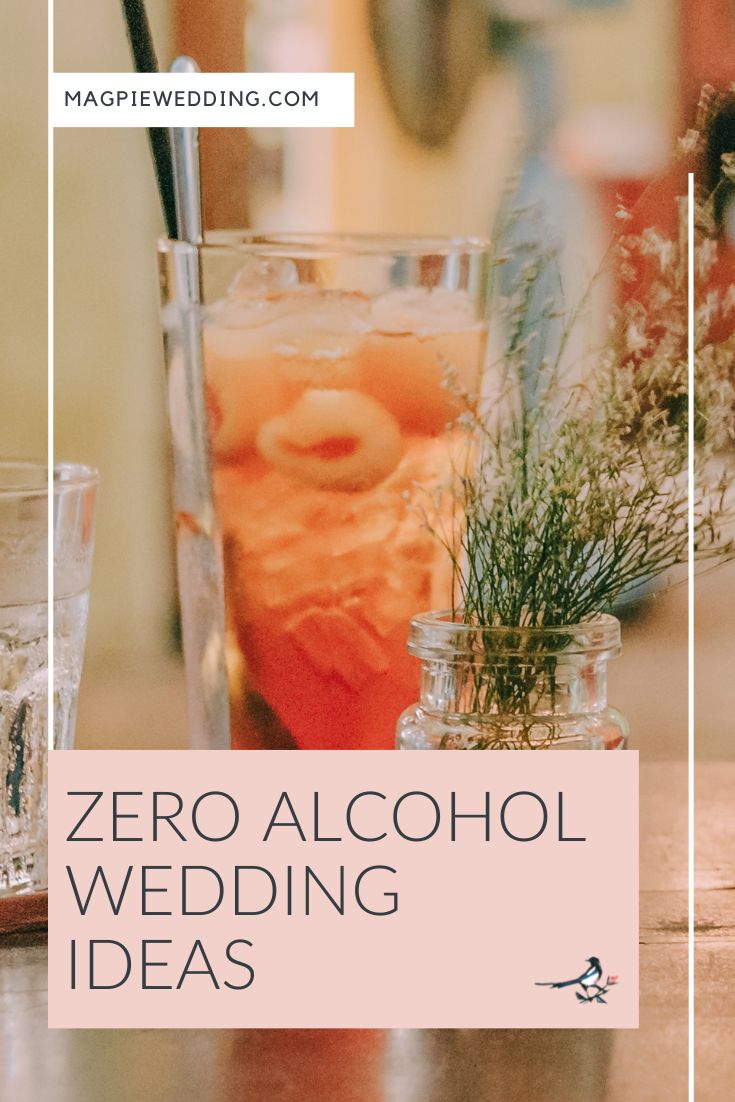 If you like these zero-alcohol wedding ideas you may also like:
Magpie Wedding Gift Guide – Non-Alcoholic Wedding Drinks
Dry January Mocktail Recipes For Your Teetotal Guests
Pre Wedding Nerves: Top Tips and Techniques For Your Wedding Day