Imagine meeting your future partner at the wedding venue you then go on to get married in! It's the perfect love story! Georgia and Adams's romantic day was held at the historic Ashridge House in Hertfordshire and was full of quirky little details that made their wedding day personal and unique to them. With a beautifully chic bespoke wedding dress, condiment wedding favours, and a place on the cake for their fur baby Sonny it was the perfect day for the two of them to celebrate their love for one another. We hear from the couple themselves and Lily of Lily Lane Photography who captured their wedding day beautifully for them…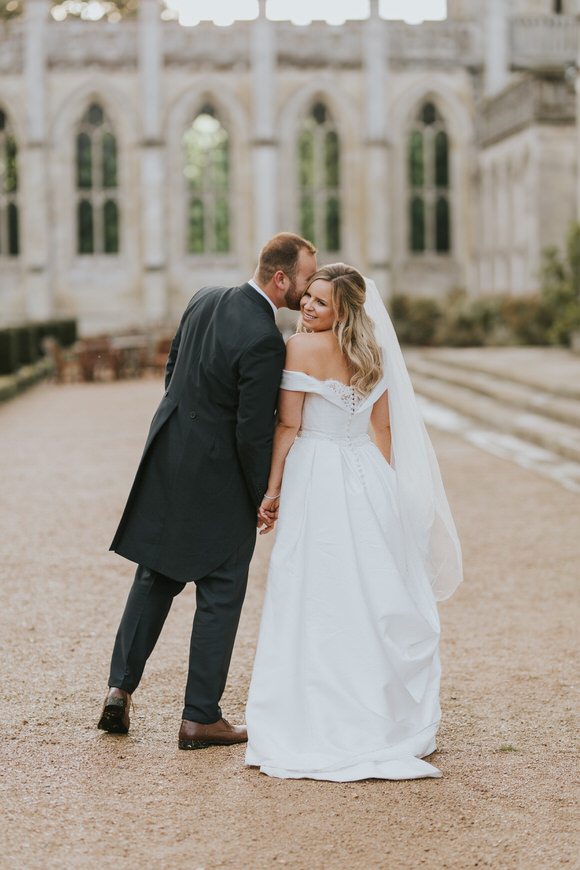 The Venue
"Ashridge House is stunning home based in Hertfordshire. It hosts luxurious weddings and events and allows couples and never looks anything less than gorgeous. It's over 700 years old and it's historic beauty is just another beautiful addition to it."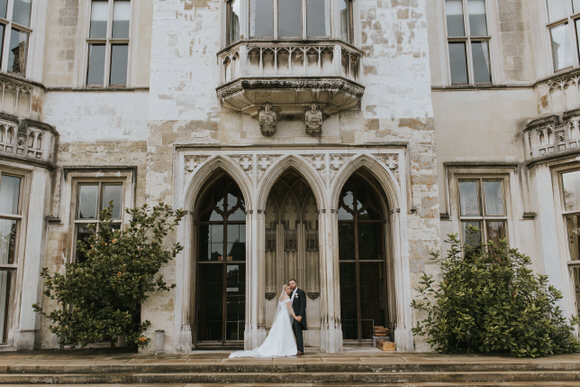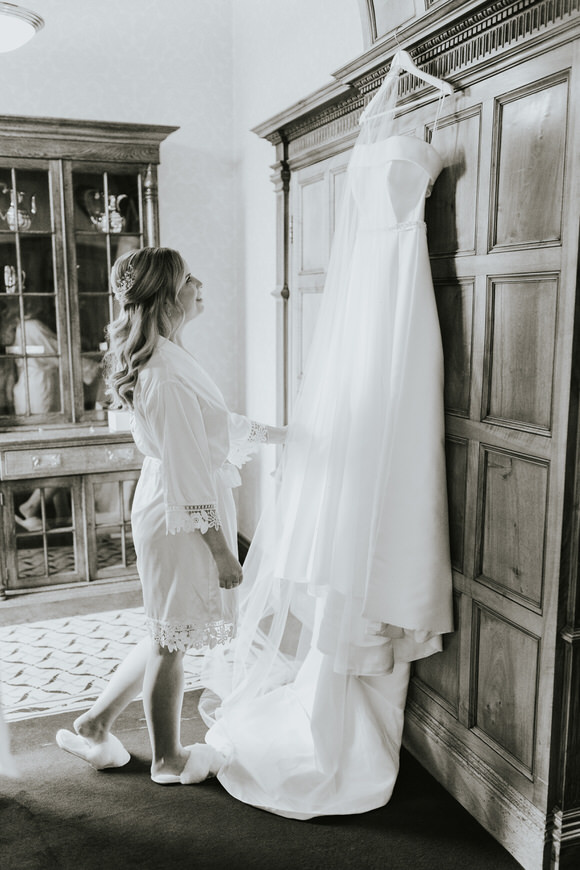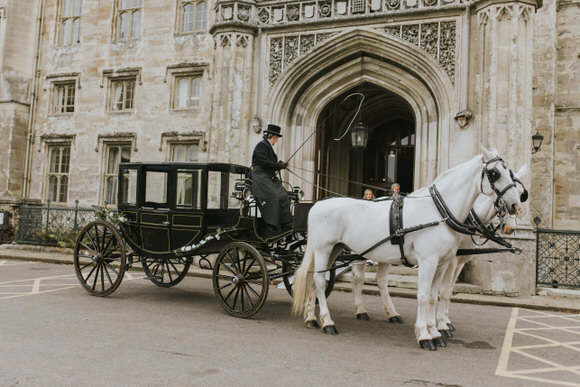 The Details
"Although having chosen such a majestic venue, it was important to us to keep our day intimate and personal to us. We did this with the little touches. For example, Adam is a carpenter so it was only fitting to name the tables after each tool brand. Georgia being tomato ketchup obsessed, there was no other table favour suitable – we made personalised stickers for each of the miniature Heinz bottles.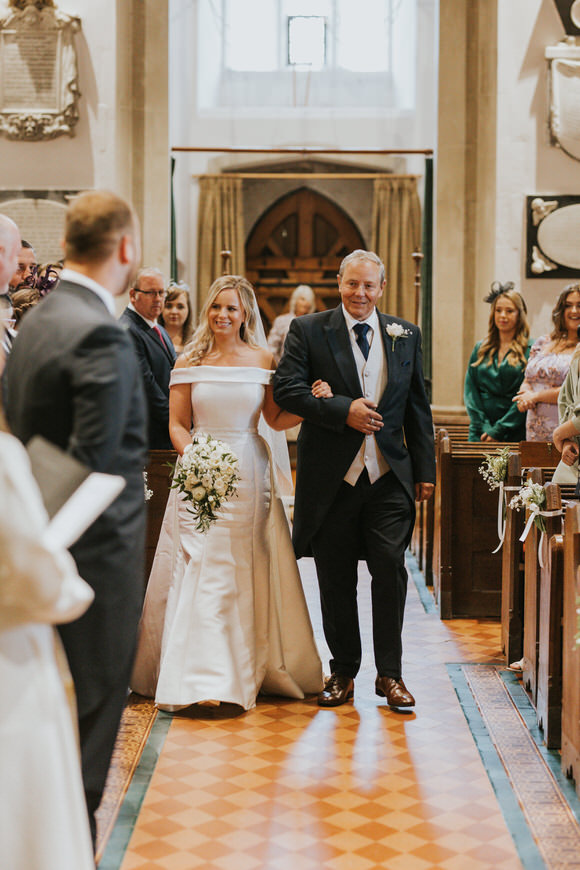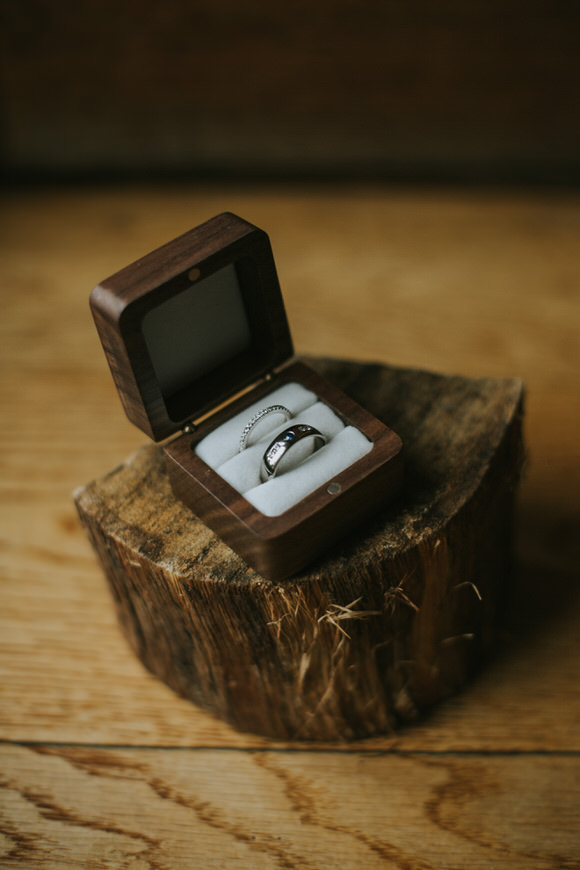 Rather than a sweetie court, we decided to make 'His' and 'Her' favourite sweetie packets for guests to help themselves – it was a competition to see who's sweets went first! Our dog Sonny is our baby, so there was no way we could leave him out of our day, so there he was pride of place sitting on our beautiful wedding cake. We incorporated him into our evening too with personalised dog treats for the guests who also had dogs – these went down better than the sweets!"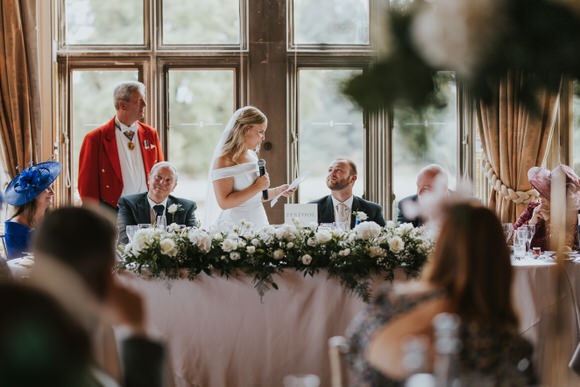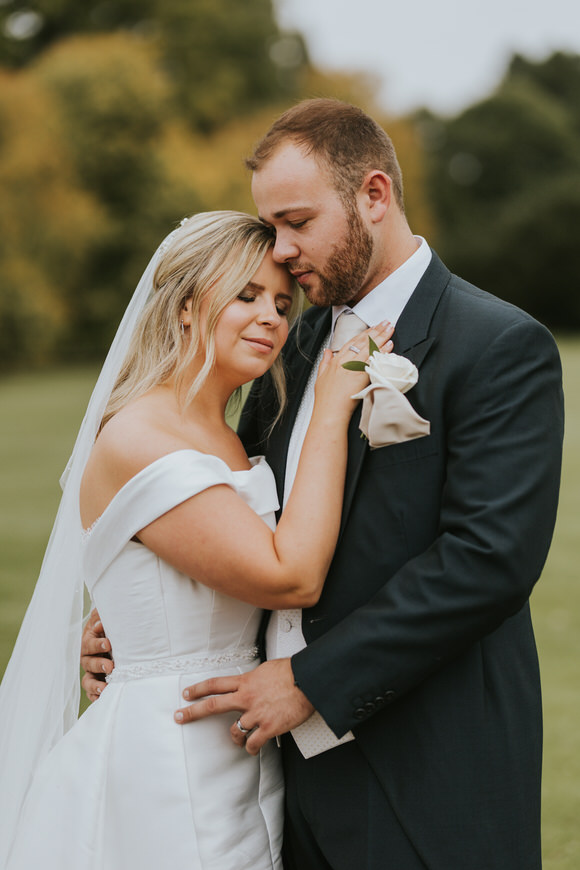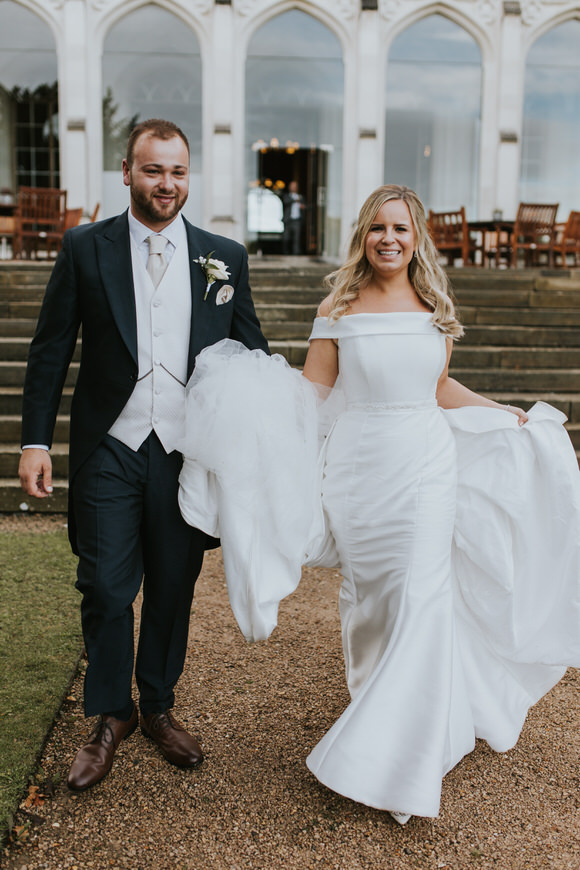 The Dress
"Georgia wanted a handmade dress that captured her perfect vision of what she dreamed of. "The dress was a bespoke design by Lisa Lyons Bridal. A bardot style silk ziberline, fitted bodice with trumpet style skirt. Beaded lace back detail and a detachable full skirt with train and hand-beaded crystal waistband"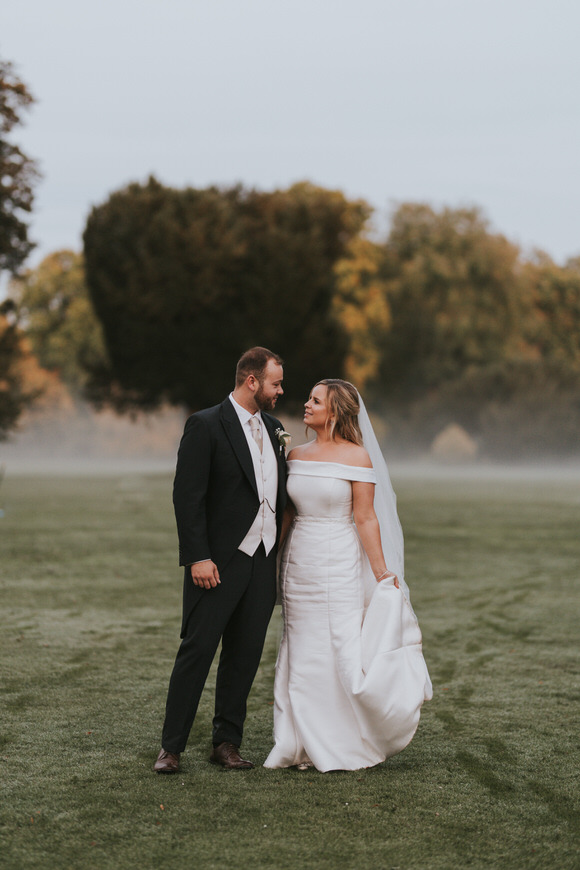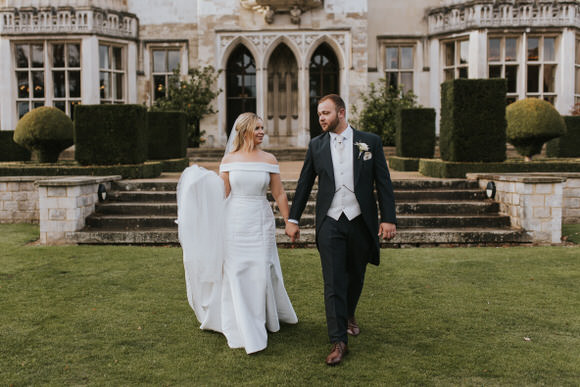 The Best Part of The Day
"It's extremely difficult to choose a favourite moment as everything seemed to run so perfectly and all the suppliers were simply incredible. From the moment we were in the horse and carriage, to the magician and saxophonist entertaining us during the drinks reception. The surprise singing waiter getting the entire room to do the conga and dancing the night away with all our loved ones. However, if we had to choose then our favourite moment of the day was entering the evening reception via the grand staircase to The Deloreons saxophonist, very dramatic! Charlie Smith then sang the huge song 'Never Enough' and blew everyone away."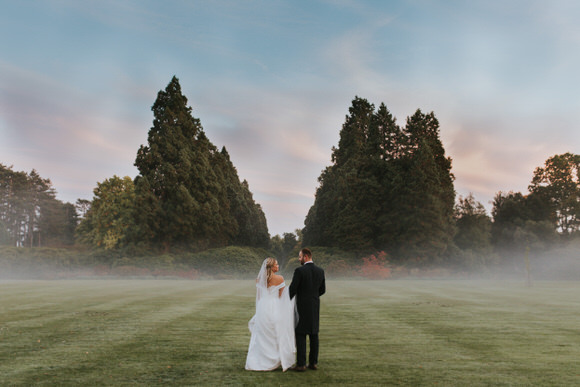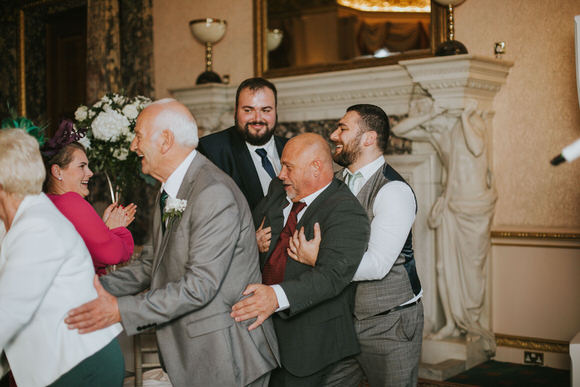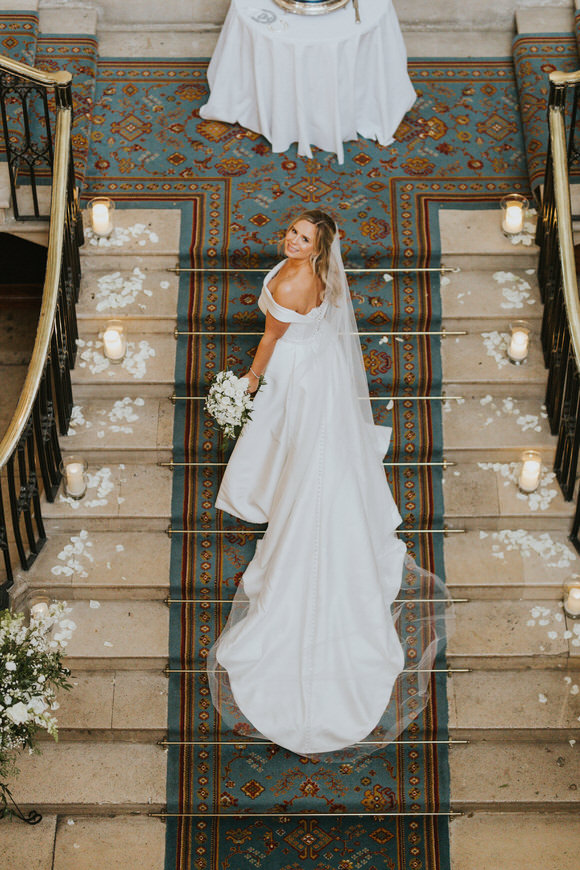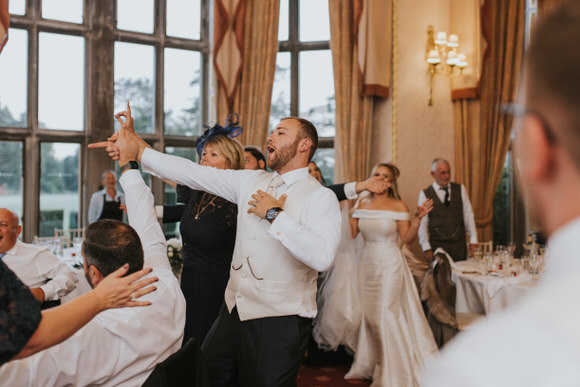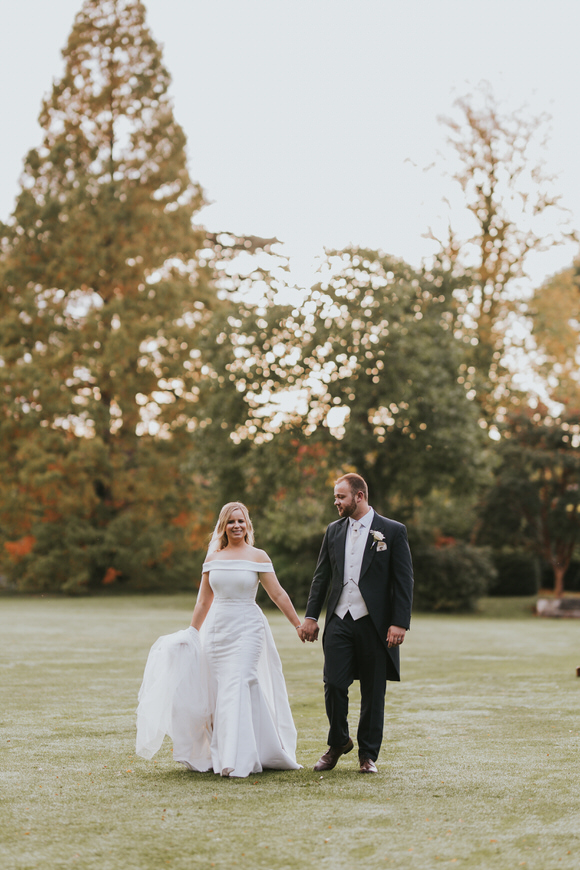 Words of Wisdom
"The wedding planning process is stressful and hard work, but when you see how it's come together and you're starting your happily ever after how you've dreamed, it is worth it. It is your day so make decisions for you, and no one else. There are some things that are out of your control though (like the weather!) but embrace it, trust your suppliers, and don't let it take away from the precious moments with your partner & loved ones – it really does go by fast!"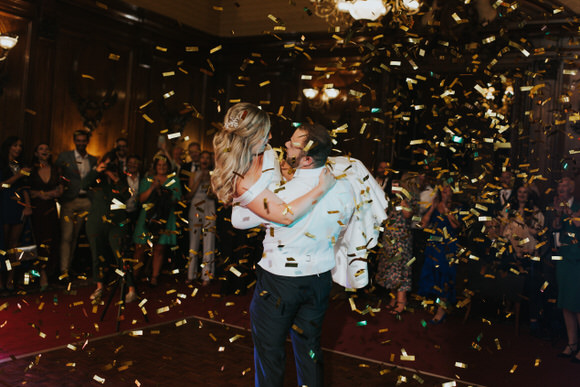 The Team – Intimate Wedding With A Bespoke Wedding Dress At Ashridge House
Photography / Lily Lane Photography @lilylanephotography / Venue Ashridge House @ashridgehouse / Dress Lisa Lyons Bridal @lisa.lyons.bridal / Groom Suit Fogarty Formal Hire @fogartyformalhire / Florist Tanya Davies, Apple Blossom Florist @appleblossomflowers_ / Hair Nicola Hood @nicolahood_mua / Makeup Olivia Mills @oliviamillsmua / Cake
Claire Kelly @cakesbyclaire / Horse & Carriage The Ostler Horse & Carriage @the_ostler / Singing Waiter, Photo booth & light up letters – Aston Dobson @astoneventsandentertainment / Saxophone James Burwell @jamesburwellmusic / Magician Connor Collins @connor_collins_magic / Singer Charlie Smith @charliesmith22 / Band The Deloreons @thedeloreons / Toastmaster Nigel Fielding, Tamworth Toastmaster @tamworthtoastmaster / Pizza Van San Carlo @pizza_san_carlo / Videographer Krzysztof Szczypinski, Caught By Lens @caughtbylens
IF YOU LOVED THIS INTIMATE ASHRIDGE HOUSE WEDDING, PIN IT!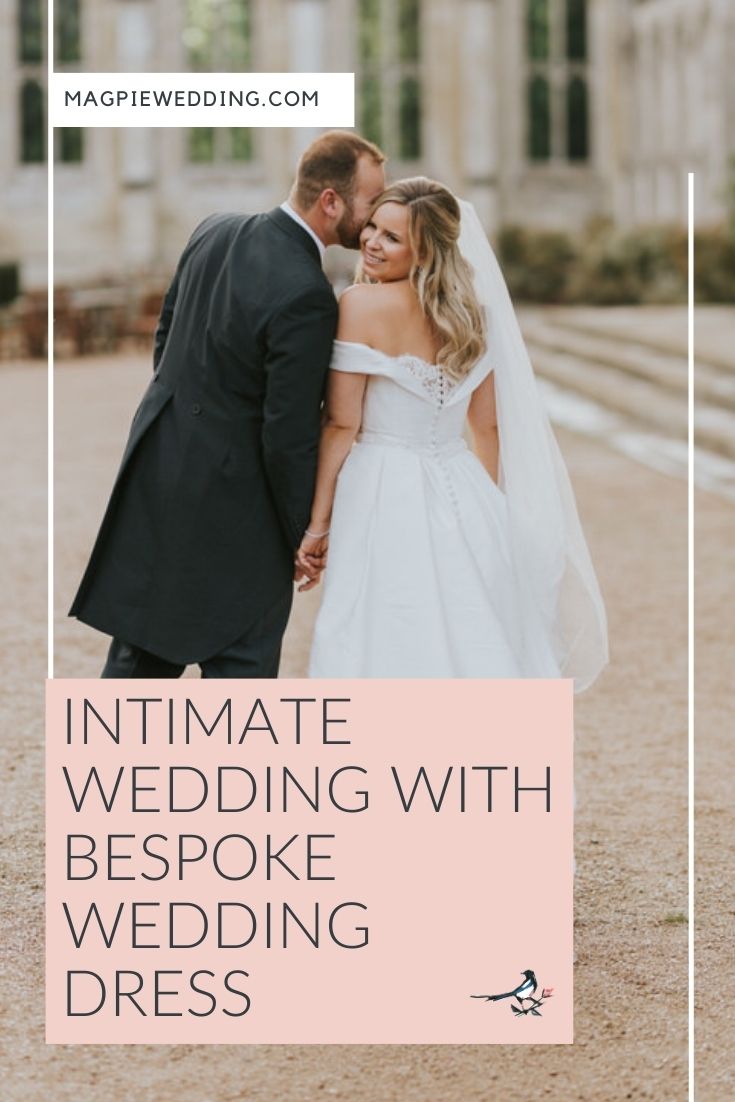 If you loved this intimate wedding at Ashridge House you may also like;
Intimate Wedding Planning: 7 Ways Scale Back Your Wedding Day
Rustic Eco Intimate Wedding With Romantic Vibes at Findon Manor
Intimate Wedding With Gold and Green Luxury Styling At Hendall Manor Barns, Sussex