With Dry January now fully underway we wanted to give you all a blog to inspire you to either keep it up or join in – it's never too late! However, Dry January aside, it is worth considering that some of your guests will not be drinking alcohol for a variety of reasons on your big day but they will still want something special to drink. Mocktails are a great way to create fun, pretty but also tasty alternatives to boozy cocktails!
Here are a few of our favourite handpicked mocktail recipes that all your guests will want!
Belvoir's Black and Blue Fruit Fool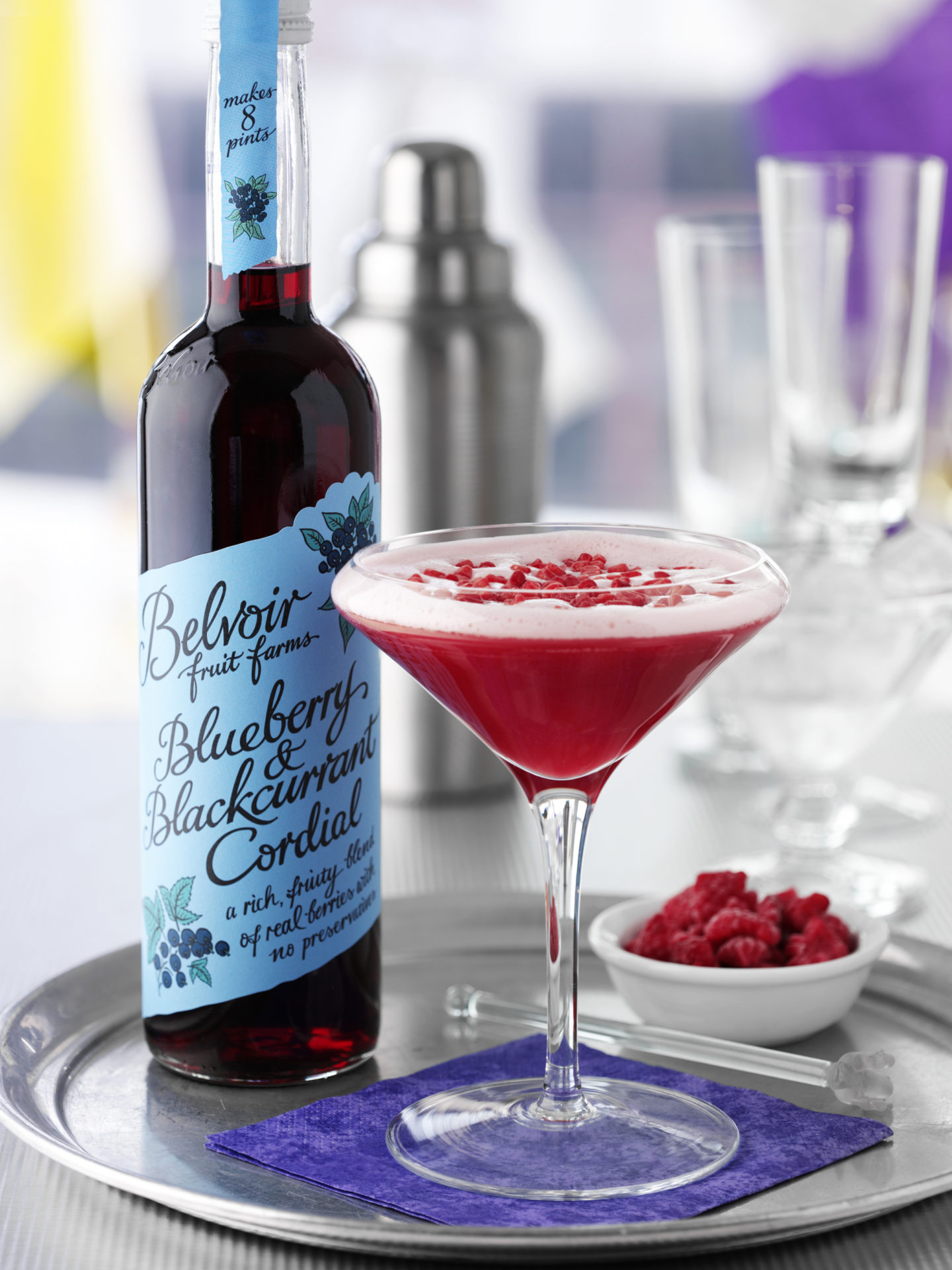 Ingredients
1 part lemon juice
2 parts pineapple juice
Method
Shake with ice and strain into a chilled cocktail glass
Garnish by sprinkling some crushed frozen raspberries onto the froth on top of the drink formed by the shaking.
Tip: If you want to make it even more fancy, why not buy some rice paper cupcake garnishes and float on top of the drink as well as the raspberries.
Raspberry Ripple Mocktail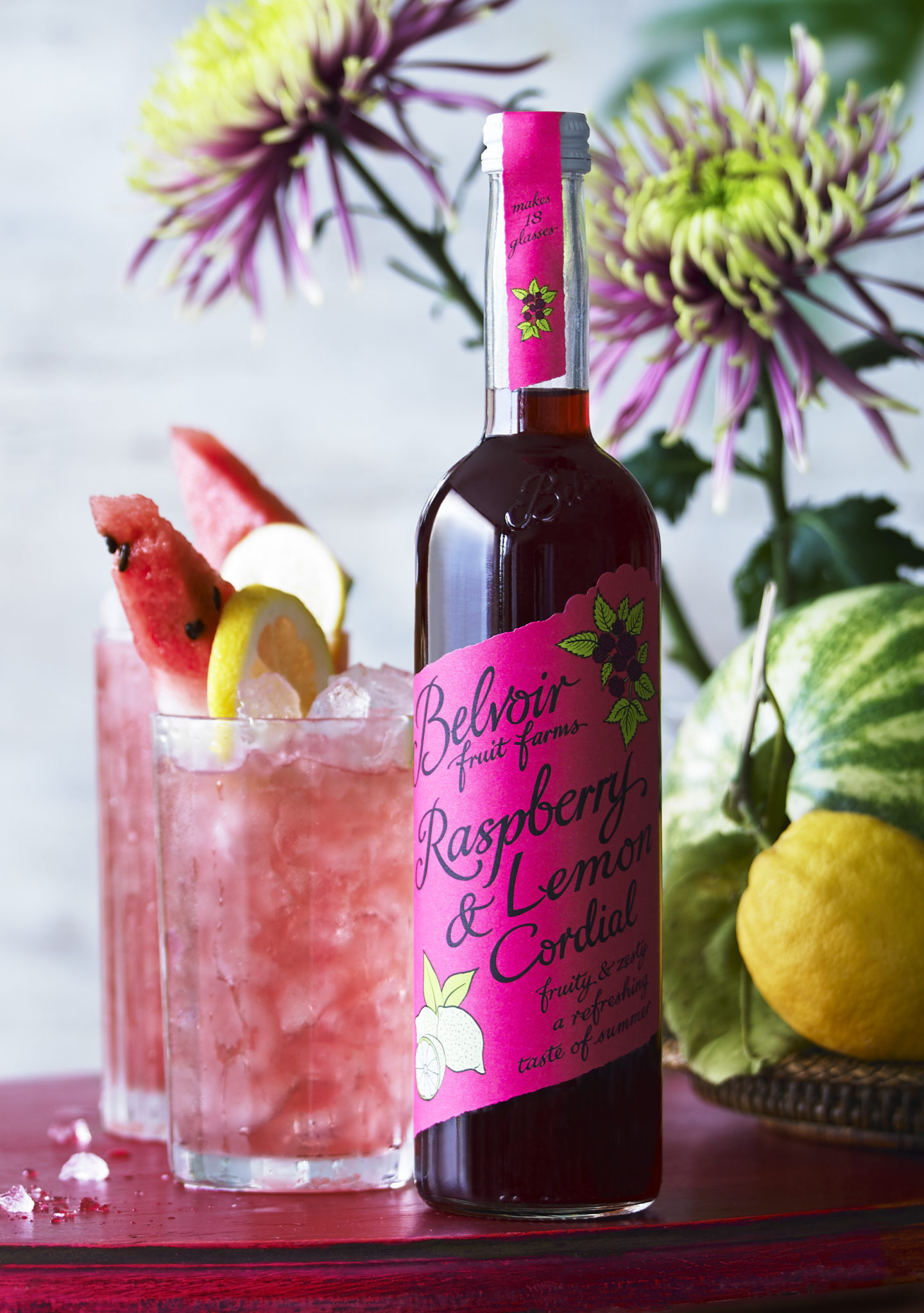 Ingredients
40ml of lemon juice
1 chunk of watermelon about the size of an orange
80ml of cloudy apple juice
Method
Blend all the above and strain throw a tea strainer into a glass filled with large chunks of ice.
Tip: if you are feeling a little dangerous, add a tablespoon of honey and a slice of red birds eye chilli about the size of a baby fingernail.
Super Mojito With Green Boost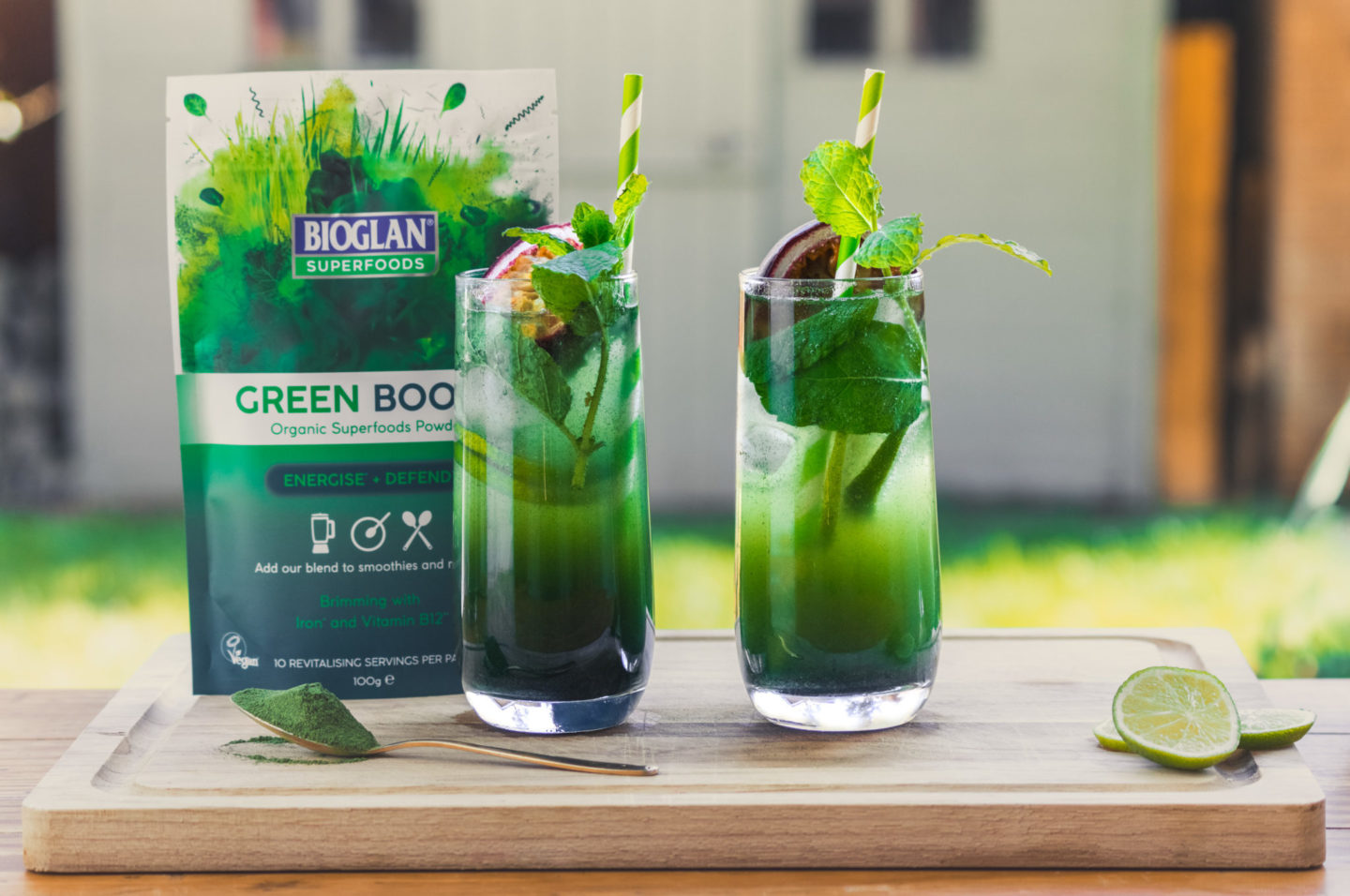 Ingredients
Juice of 3 limes, plus an extra lime sliced thinly for decoration
2 tsps Green Boost
2 passion fruits, plus 1 extra to decorate
125ml sugar syrup (equal parts sugar and water)
Soda water to top up glasses
Handful of ice
Method
In a large jug stir together the lime juice, the pulp from two passion fruits, Green Boost, mint and sugar syrup. Muddle it all together with a wooden spoon and place in the fridge until ready to serve.
Strain the contents of the jug through a sieve when ready to serve. Fill two glasses with ice and place in the sliced lime. Divide the fruity liquid between the two glasses, top up with soda water and decorate with the passionfruit halves and extra mint sprigs. Enjoy!
Honey Suckle Fizz Punch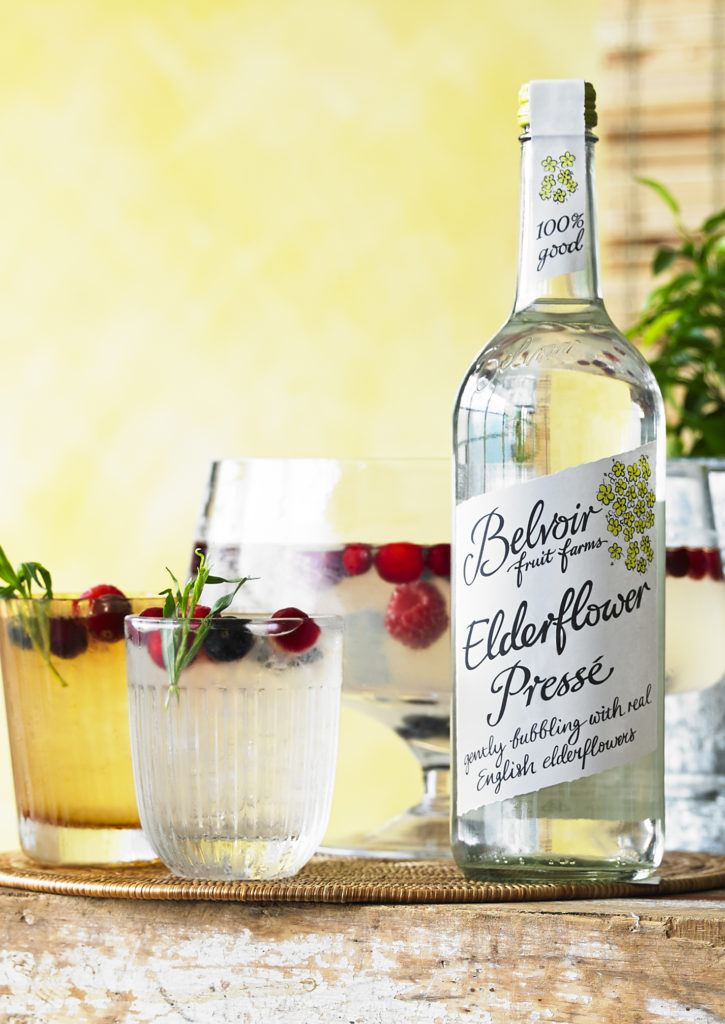 Ingredients
1 handful mixed berries (frozen is fine)
4 tablespoons of runny honey
40ml lemon juice
2 sprigs of fresh tarragon (keep half sprig for garnish)
75cl bottle of Belvoir Elderflower Pressé
Method
Mix all the ingredients in a blender until the honey has dissolved. Pour the contents into a tumbler or large wine glass and garnish with tarragon and berries.
Berrylicious Mocktail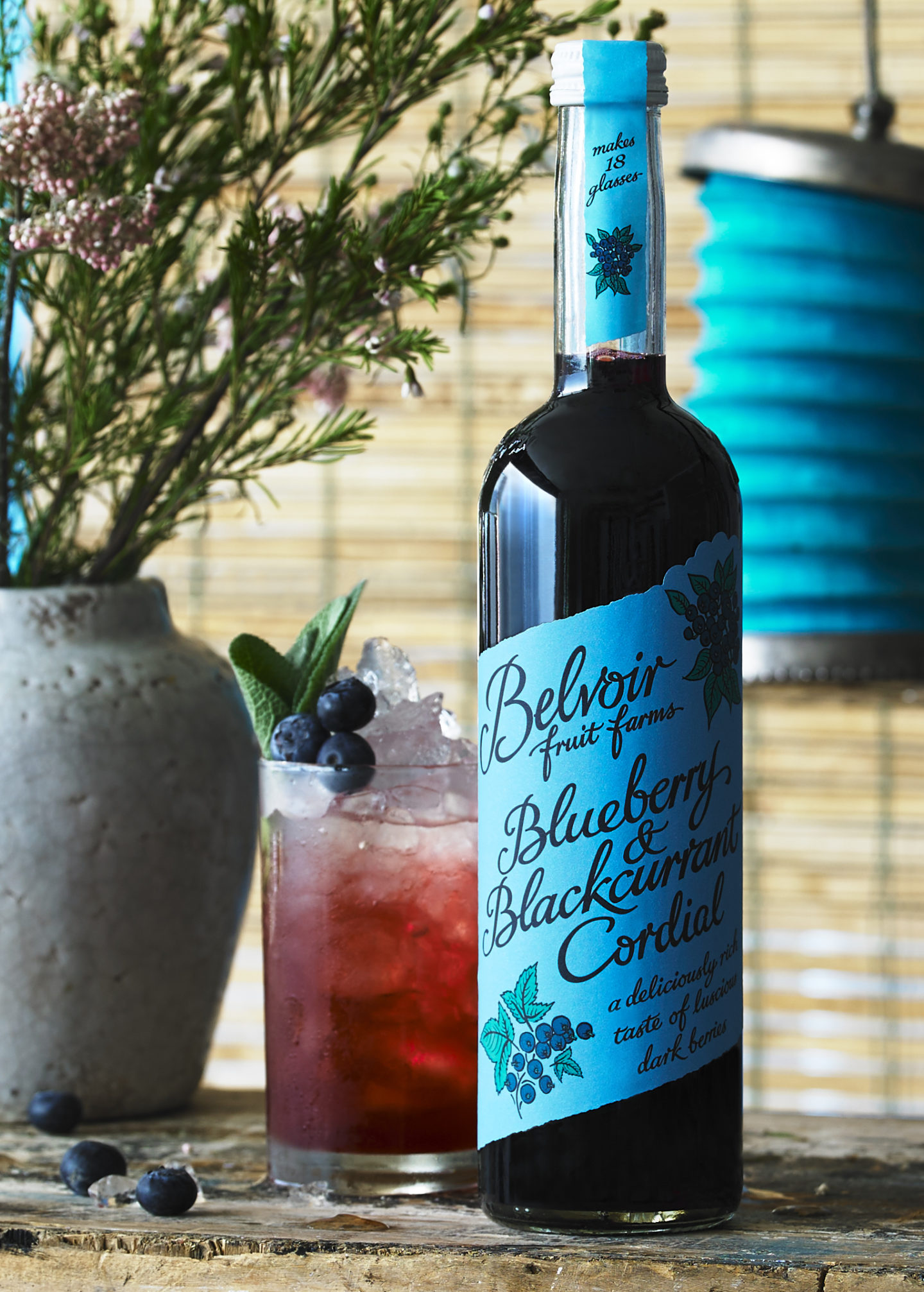 This final is a great crowd pleaser if you are having a party, just multiply up the ingredients to the number of servings you require and mix it up in a jug or bowl.
Ingredients
20ml lemon juice
120ml cranberry juice
Small pinch of whole sage leaves
Top with a tiny splash of soda water
Method
Add all the ingredients to a tall glass with large chunks of ice and mix up well with a spoon.
Garnish with a good sprig of sage.
IF YOU LIKED THIS BLOG, PIN IT!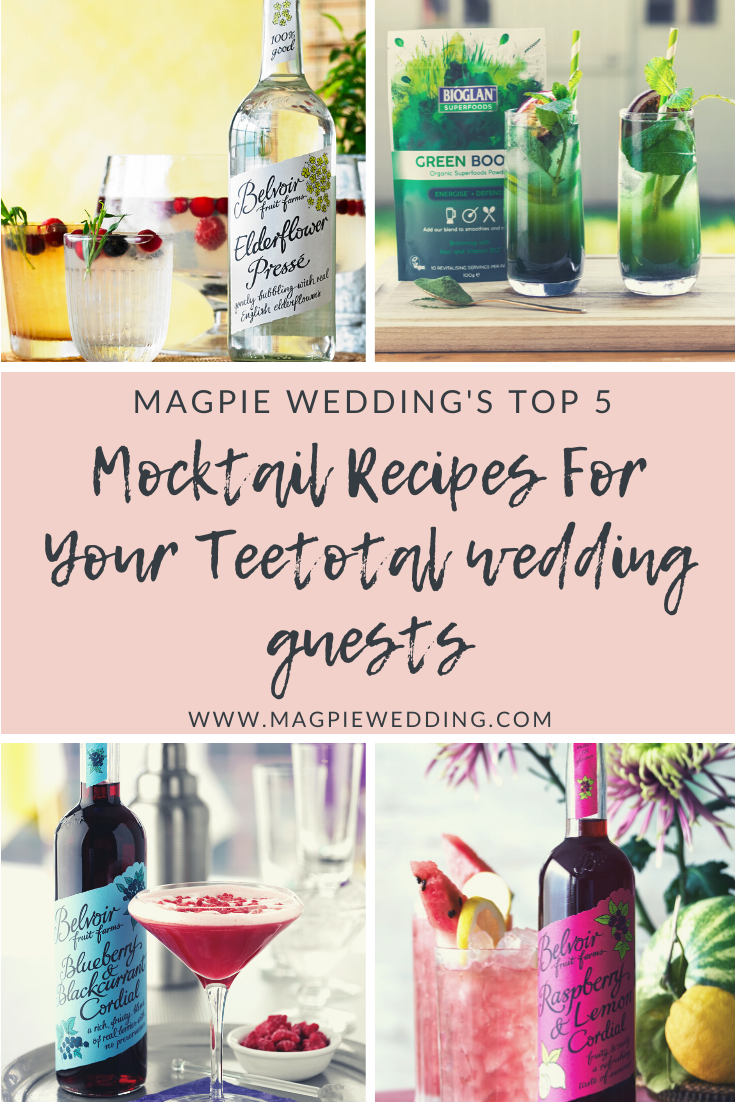 CLICK ON THE LINKS BELOW FOR SOME FRESH AND ALTERNATIVE INSPIRATION FOR YOUR 2020!