Today we are starting our series of wedding anniversary articles, talking about the traditions behind the gifts for each year and sharing some of our favourite gift ideas to inspire you.
The history of the paper wedding anniversary
Your first wedding anniversary often feels a surreal one and it is really lovely to look back at your wedding day and everything that has happened in your first year of marriage. Traditionally the gift that symbolises your first year married is paper. There are many reasons why paper is the traditional gift as it represents a blank page and the beginning of a new chapter. Think of it as the very first section of a book that you are writing together.
Paper is a fragile material so symbolises the start of your newly married life but it is also a material that is woven and bonded. This represents the bond that you have with one another and everything that is to come. Another reason why paper is chosen to represent your first year married is its historical traditions. Paper has been used for thousands of years to write and honour declarations and words so it is seen as the perfect gift to cement and continue your bond together.
Take a look at some of these gifts to find some paper wedding anniversary gifts for your partner.
This post contains affiliate links
Vinyl Song Lyrics
Your first dance song will be something that meant a lot to you, so why not go get your favourite part of the lyrics printed out and framed? You can get lots of variations of this, like this vinyl record one. If you didn't have a first dance, then use a song that your partner or both of you really love.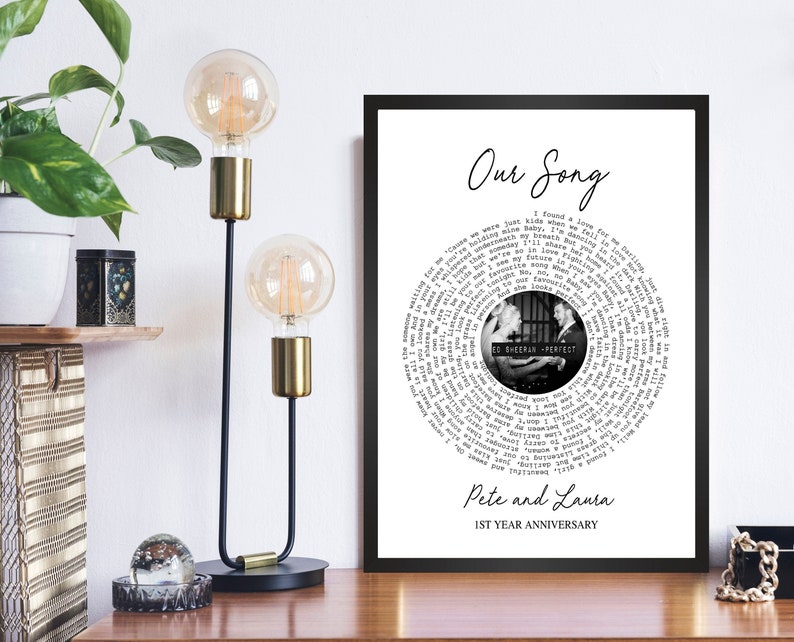 FIND OUT MORE ABOUT OTHER ANNIVERSARY YEARS – MATERIALS, COLOURS AND FLOWERS HERE.
Metallic map print
Not only is it great to remember your wedding day but think even further back to where you first met and where you got engaged too. These metallic paper maps show all three meaningful locations to remember.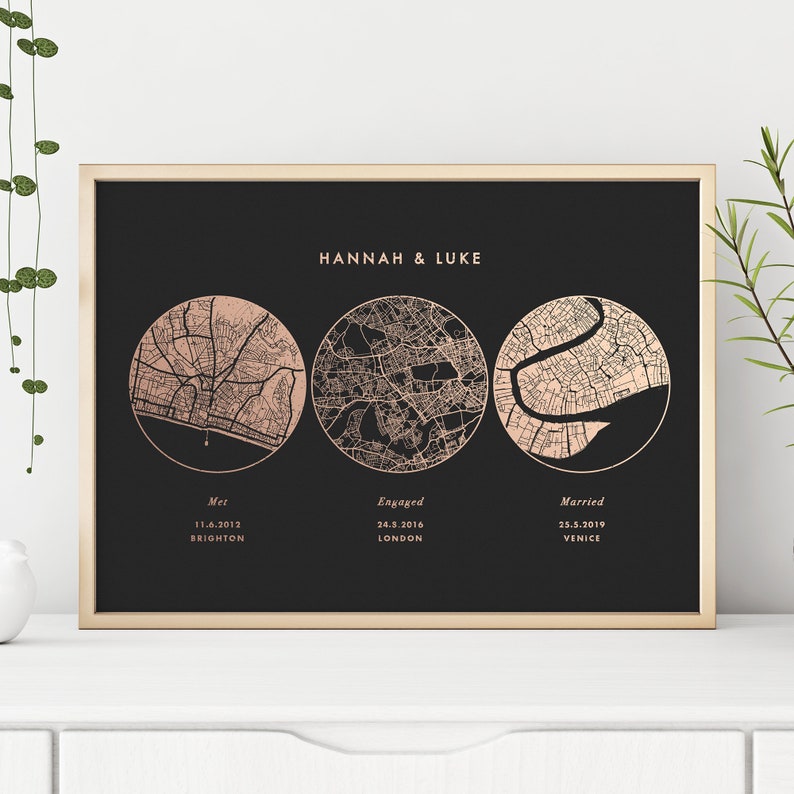 Message in a bottle
A message in a bottle is a lovely gift that feels meaningful. It can be personalised to say whatever you want it to say to your partner. This one also comes with a lock and key and gift boxed with ribbon. A lovely idea for a personalised gift.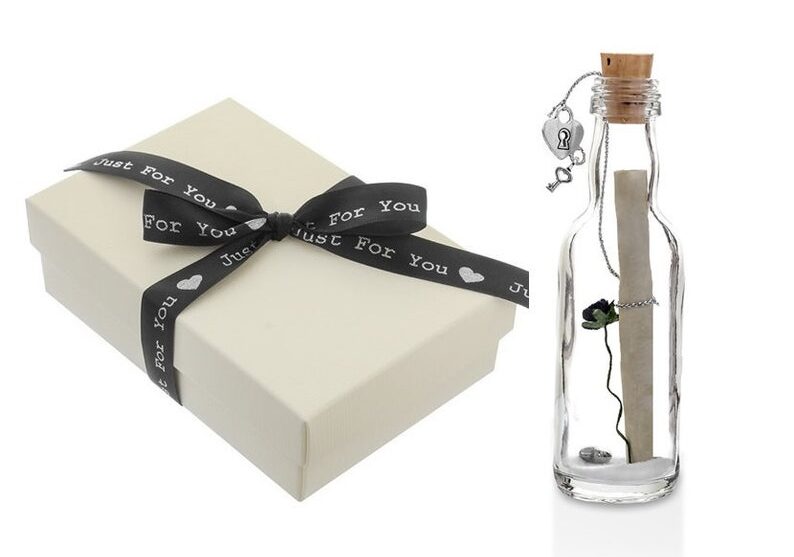 Paper Posies
As an alternative to a bunch of fresh flowers, stick to the paper tradition and gift your partner a bunch of paper posies. They can be personalised to reflect an actual bridal bouquet or flowers that have been used on your wedding day. They can be made in so many different varieties and colours, plus they can be kept forever.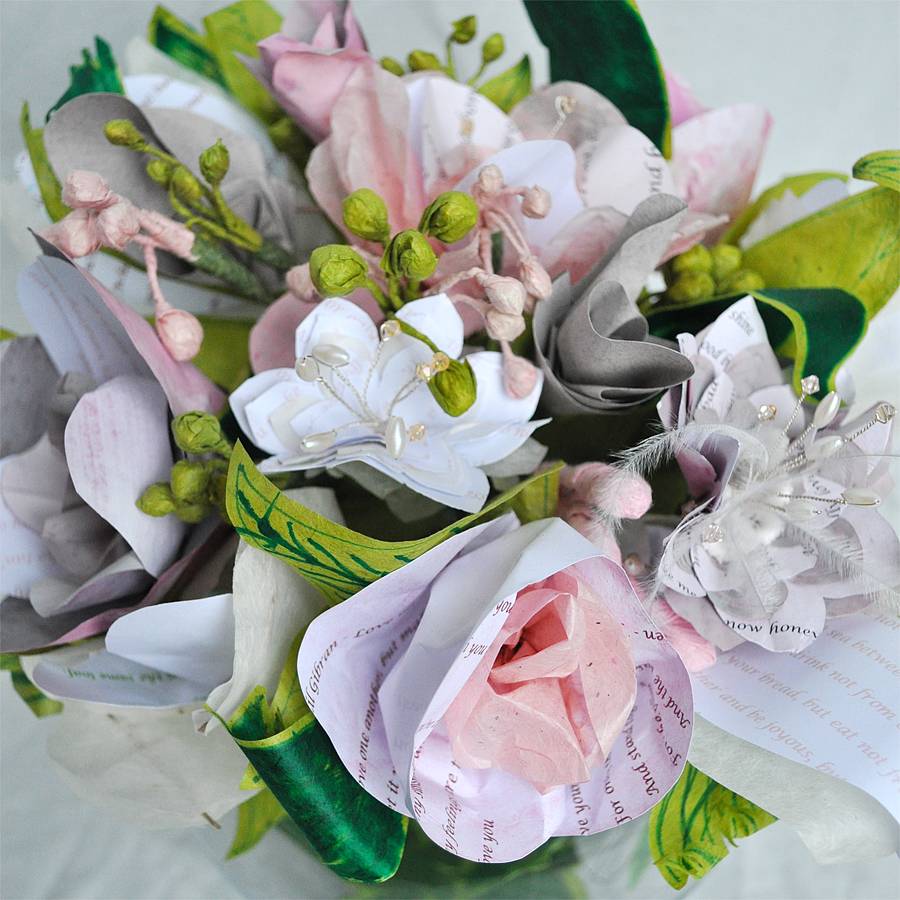 Personalised Date night cards
If you want to get a gift for both you and your partner that can be carried across the whole year, grab some personalised date night cards. They come with 52 cards that include different date ideas from staying in, adventurous days out to romantic ideas. It's such a great gift for the both of you to take turns choosing what you do.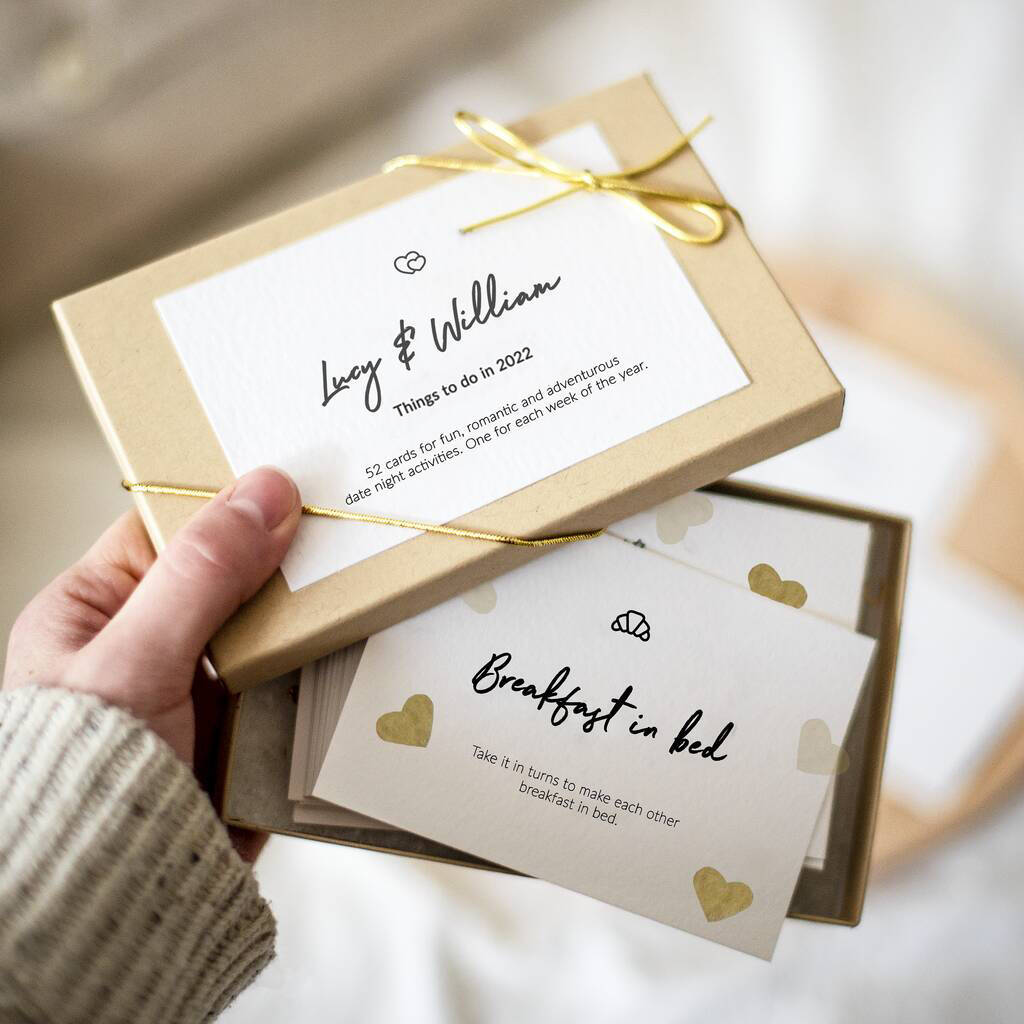 Paper plane bracelet
If you want something that is a bit different to the actual paper gifts then this gorgeous paper plane bracelet is a lovely gift. It reflects your first-year paper anniversary and is something that you get to wear every day to remember the occasion too.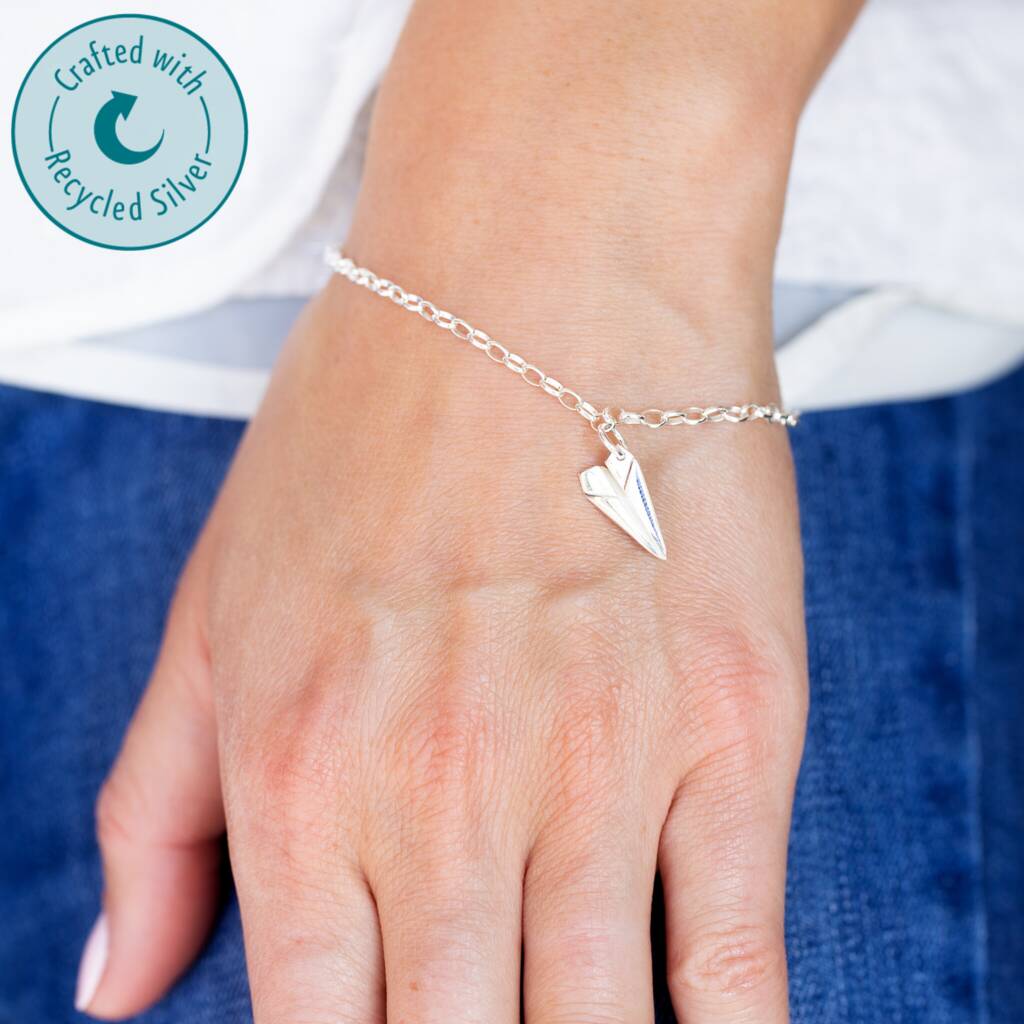 Paper plane cufflinks
Similar to the bracelet, you can get these gorgeous paper place cufflinks for your partner. They are also personalised so you can write on the initials or your wedding date to make them even more special.
If you would love more inspiration for gifts then take a look here…
IF YOU LIKED THESE IDEAS WHY NOT PIN THEM?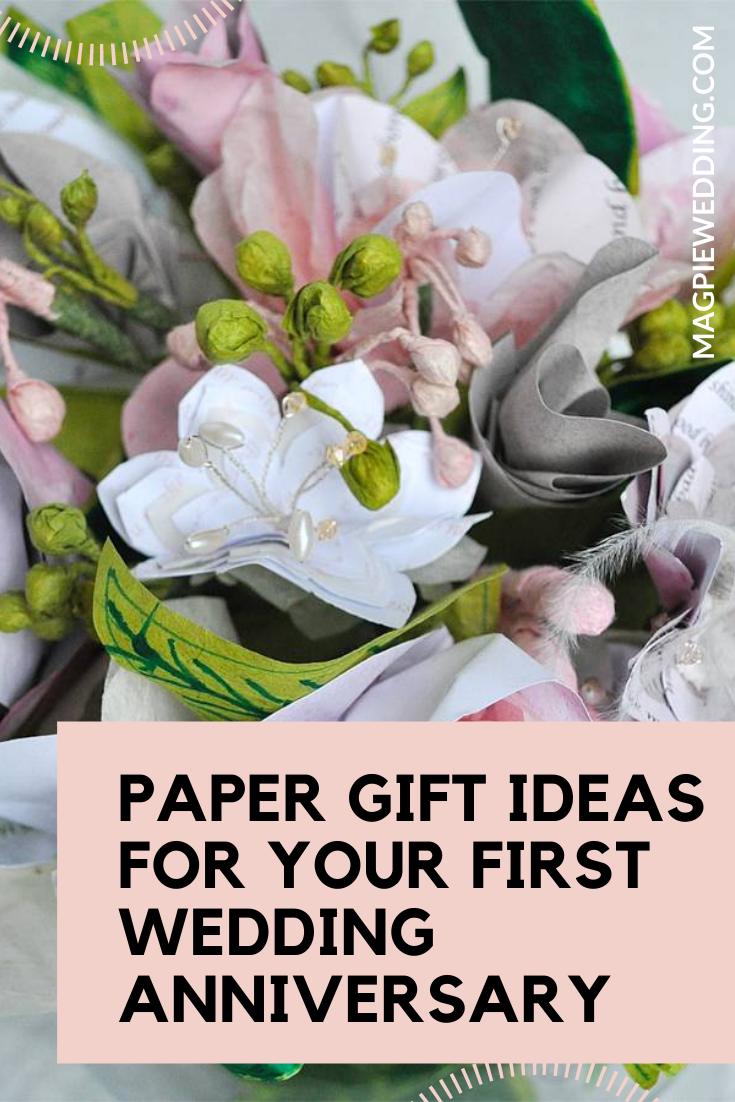 This post contains affiliate links