Dreamy, romantic and full of intimate romance winter weddings are becoming more and more popular amongst couples and we can see why! We had some beautiful wedding inspiration on the blog this year, with the most amazing scenic back drops, dramatic dresses and some epic florals along the way. We give you our favourites when it comes to winter wedding inspiration…
Winter Romance
Think snow queen, mixed with intimate vibes for this romantic winter wedding inspiration. Set on the beautiful Catalonian mountains surrounded by woodlands, it oozes style, elegance and drama all rolled into one! And well.. the florals are just perfect!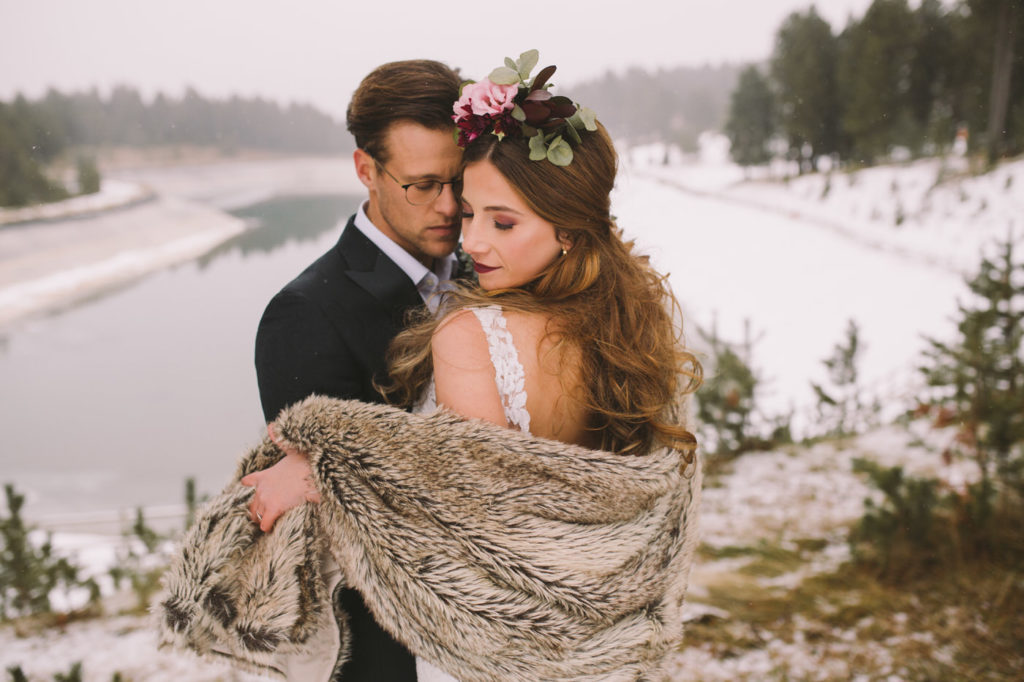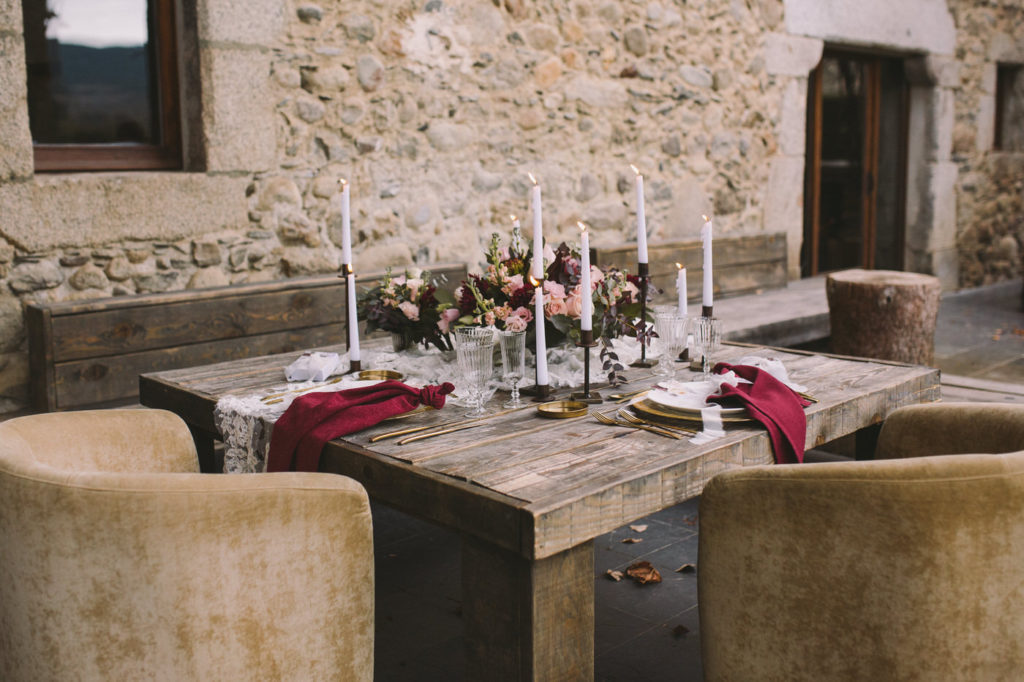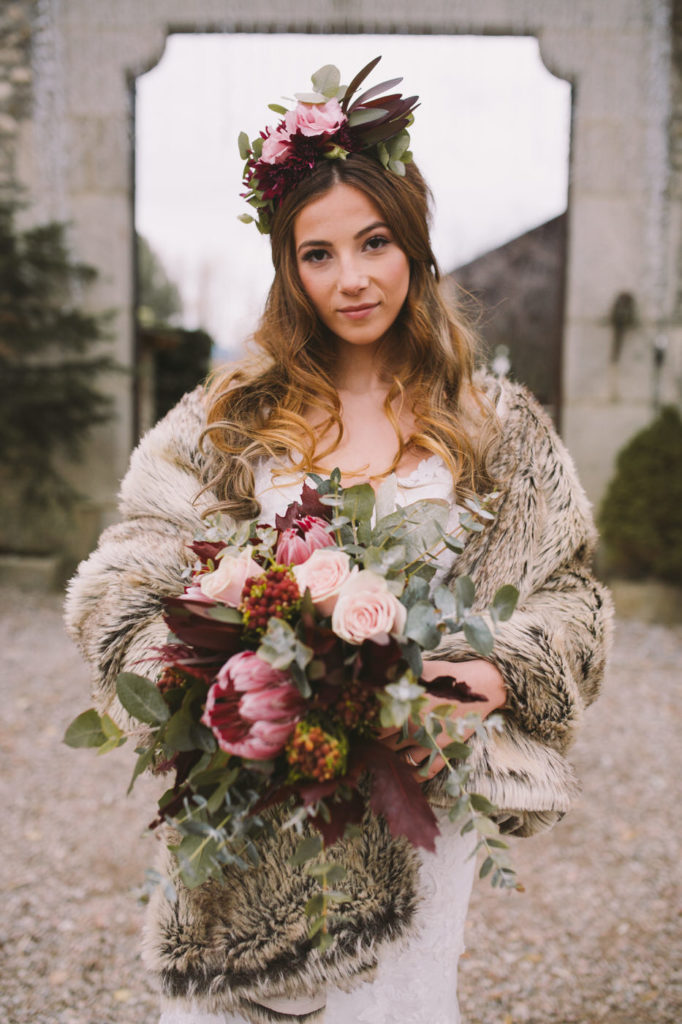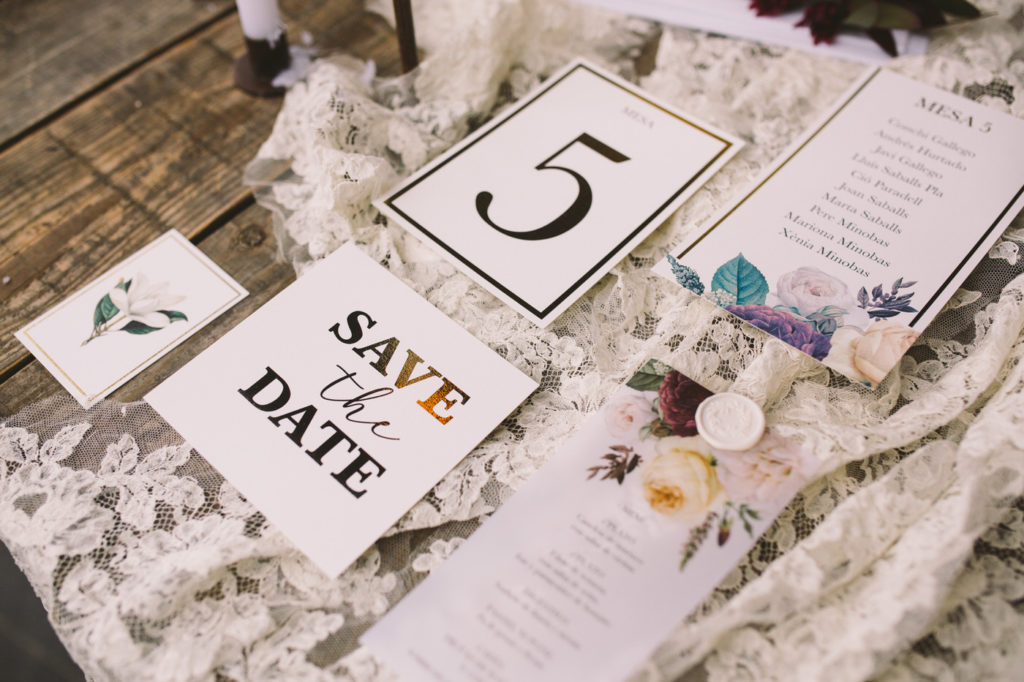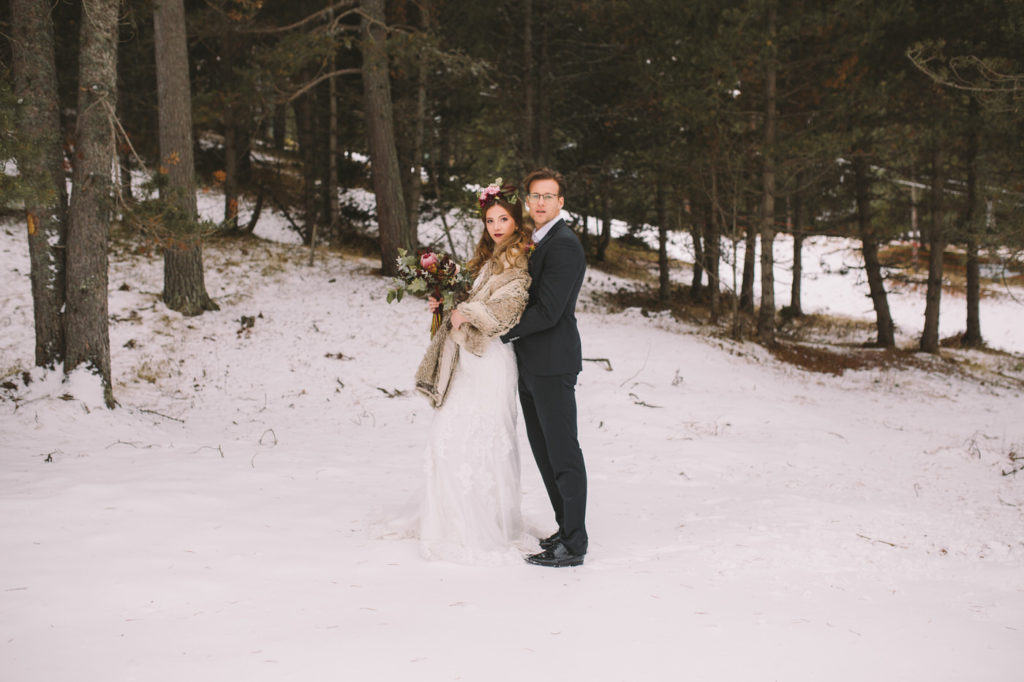 Photographer – Laura Chacón Photography
READ THE FULL BLOG HERE – Romantic Winter Wedding Inspiration In The Catalonian Mountains
Destination Winter
Winter sunshine and snow, what more could you ask for for your wedding? This beautiful chic real wedding in Colorado, USA, has pastel details with greenery galore and matches the surroundings perfectly. If you're looking for some wonderful styling touches for your wedding, then look no further.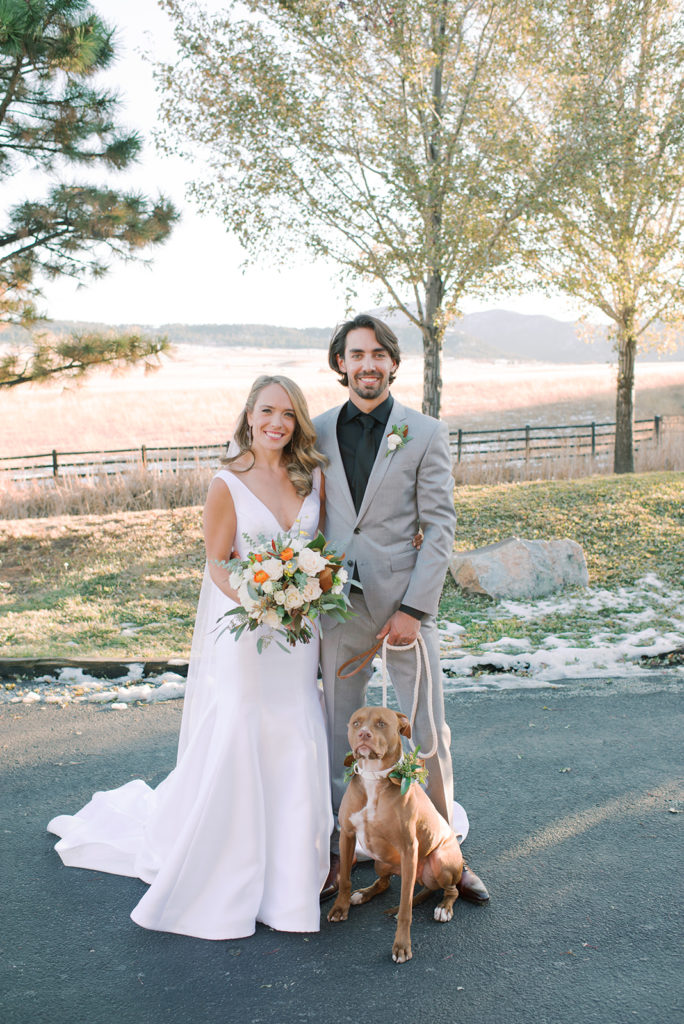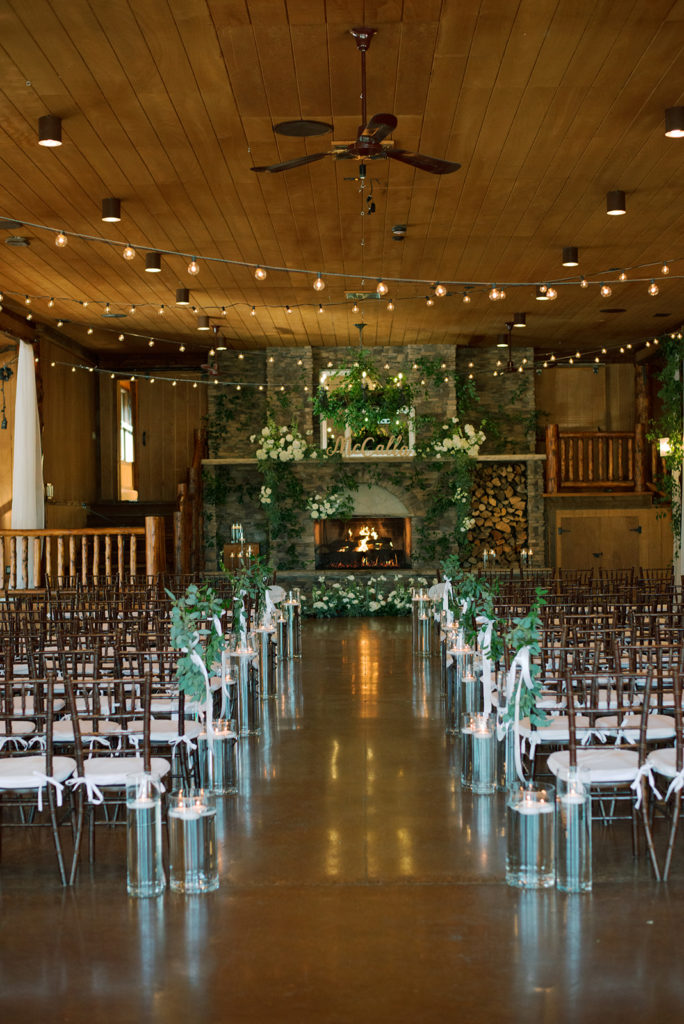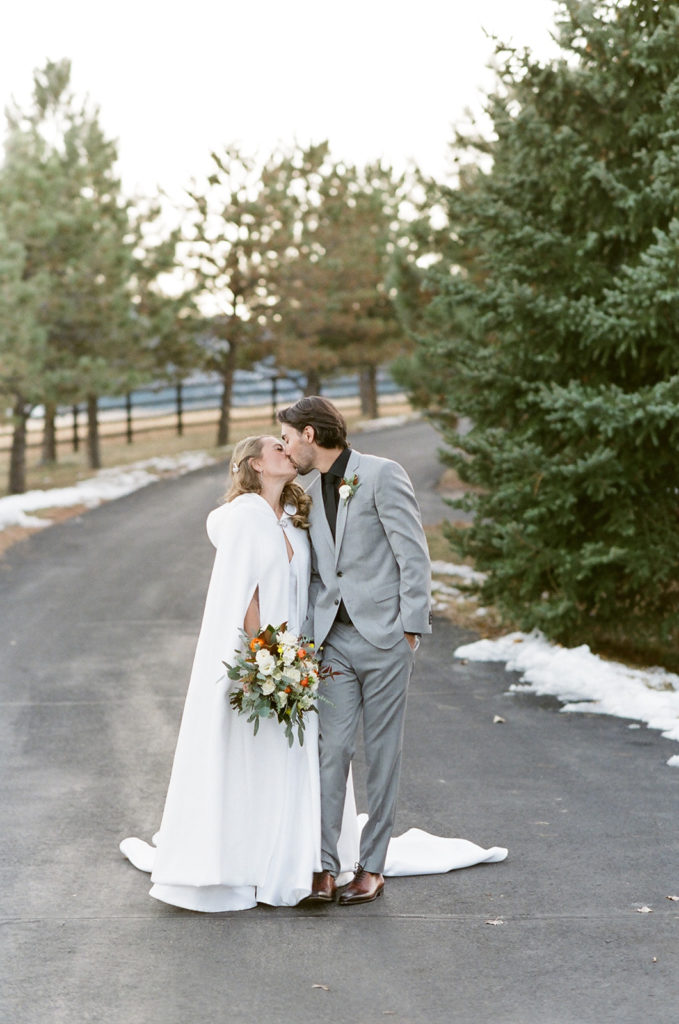 Photographer: Tamara Gruner Photography
READ THE FULL BLOG HERE – Destination Wedding – Chic Mountain Ranch Winter Wedding at Albert's Lodge, Colorado, USA
Alternative Forest
Think tribal chic warrior for this snowy wedding inspiration, with rustic and natural florals, long flowing alternative wedding dresses, the most beautiful winter fur hoods and all set amongst the picturesque backdrop. This alternative bridal look is just dreamy!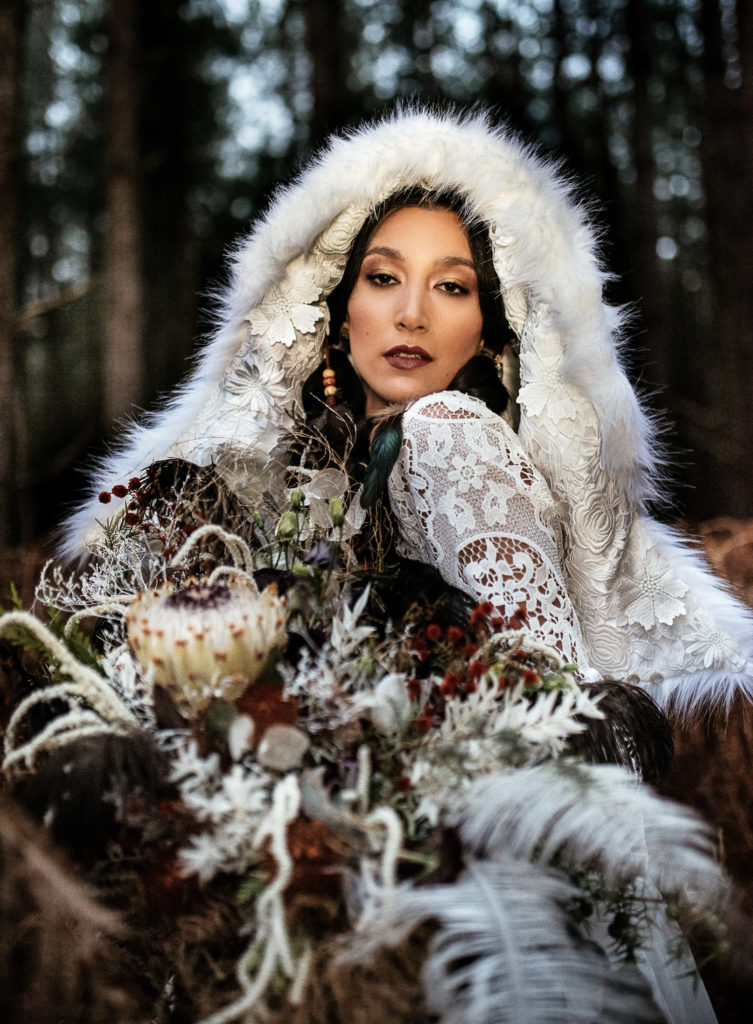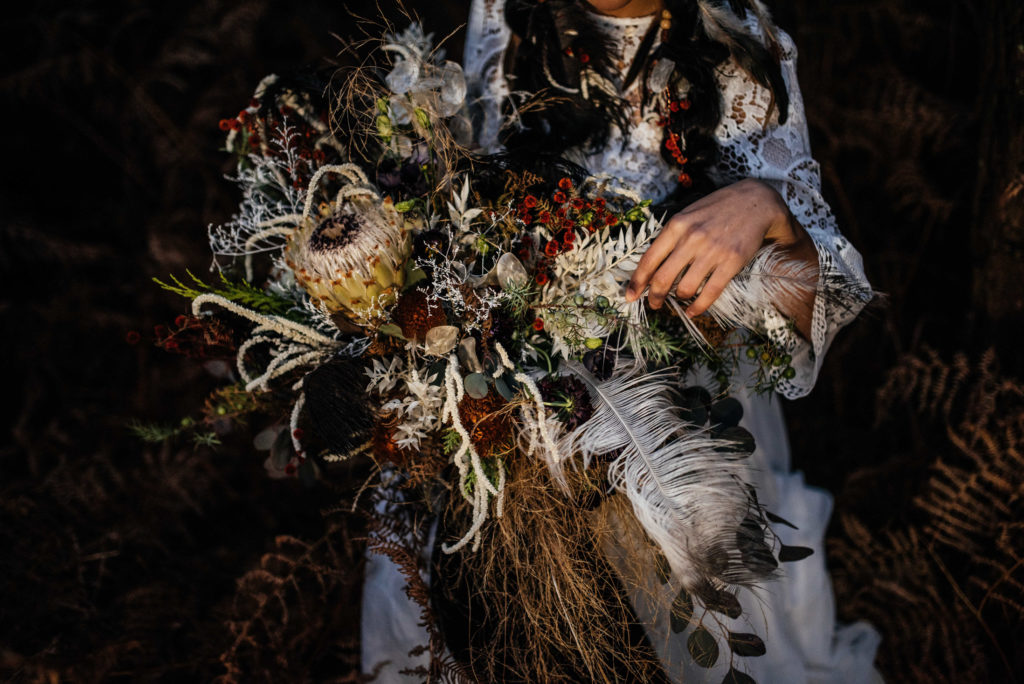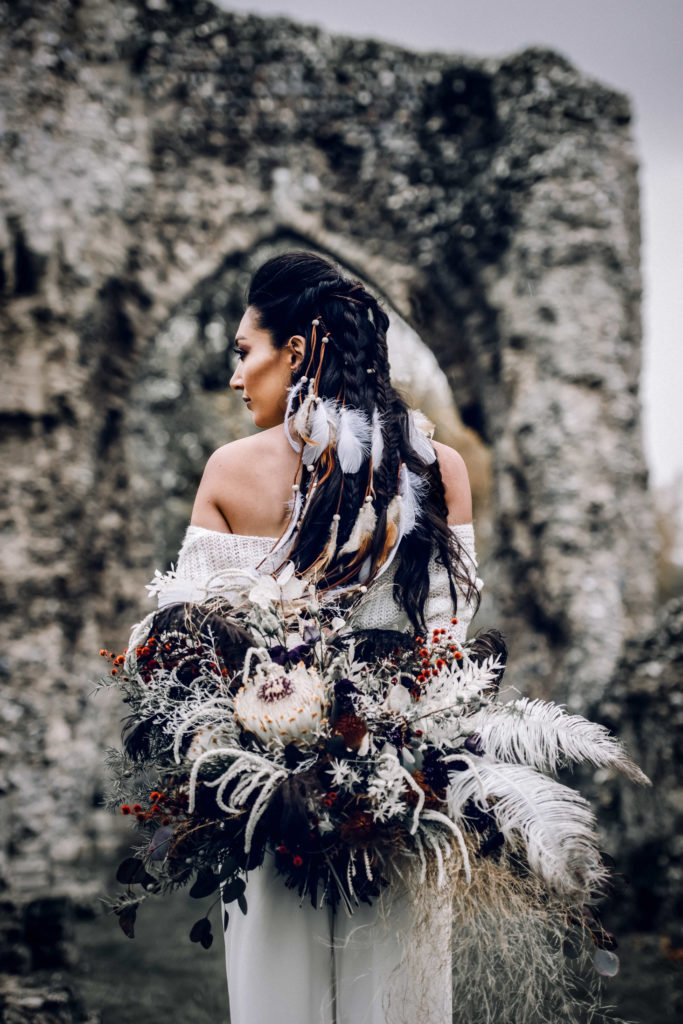 Photography: Migle Markuza
READ THE FULL BLOG HERE – Forest Winter Wedding Inspiration With Creative Alternative Wedding Dresses & Jumpsuits
Intimate Country Vibes
A beautiful modern vintage country wedding with Christmas colours that are perfect for winter! This real wedding is both romantic and intimate, with it's eclectic mix of styles, green wedding shoes and suit and featuring their beloved dog, it's a wedding day perfectly planned, with lots of personality, and it also has some ethical elements!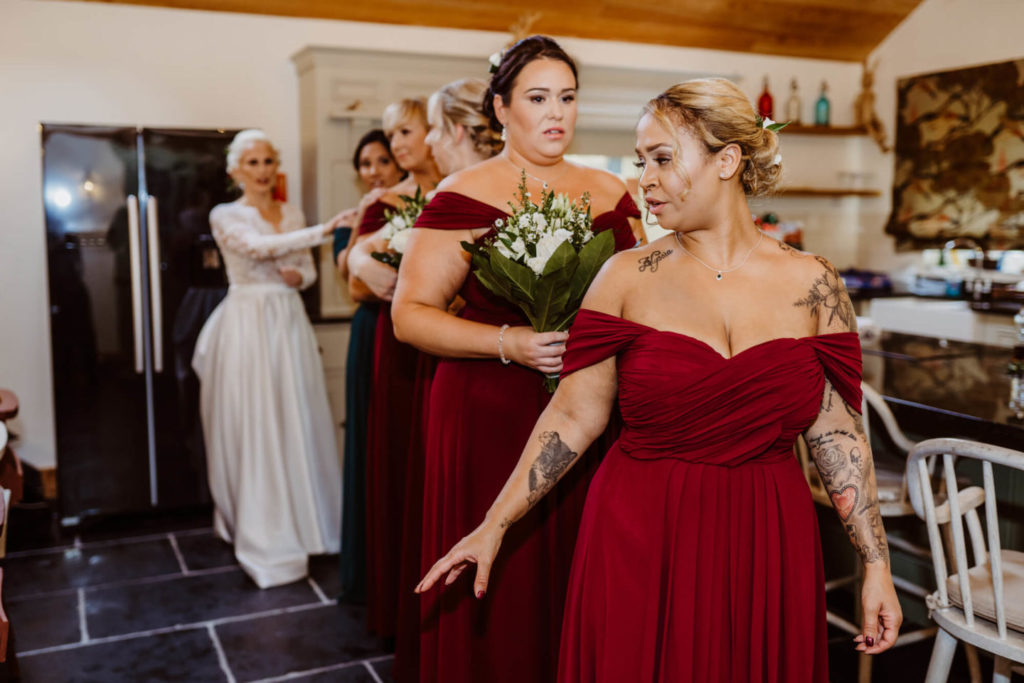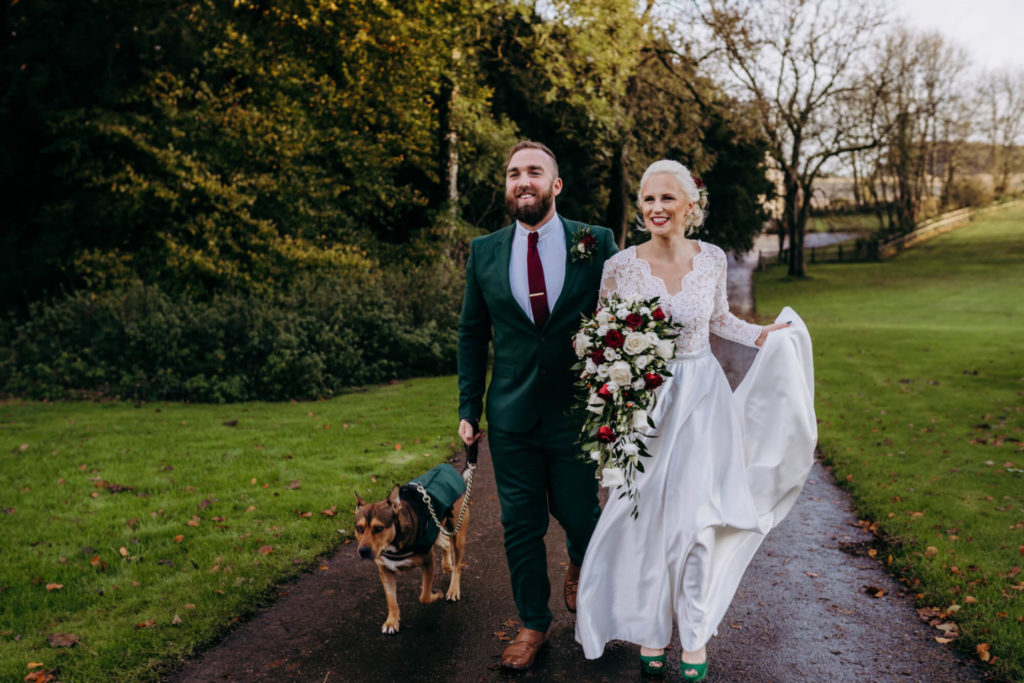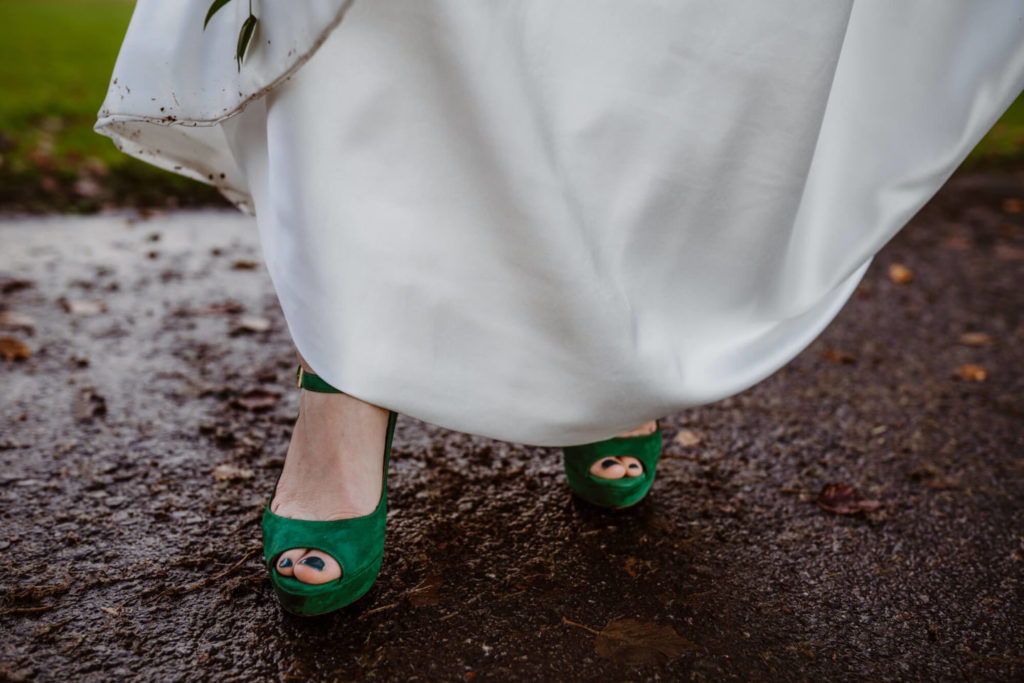 Photographer: Jackie from Fox and Beau Photography
READ THE FULL BLOG HERE – Intimate Country Wedding at The Gathering Barn, Wiltshire
Gothic Opulence
Add some opulent touches to the Gothic style and you have yourself a dark and dreamy wedding! This wedding inspiration has luxury intricate details, amazing accessories and bespoke black wedding dress and is the perfect inspiration for alternative couples looking to add a Gothic twist to their big day.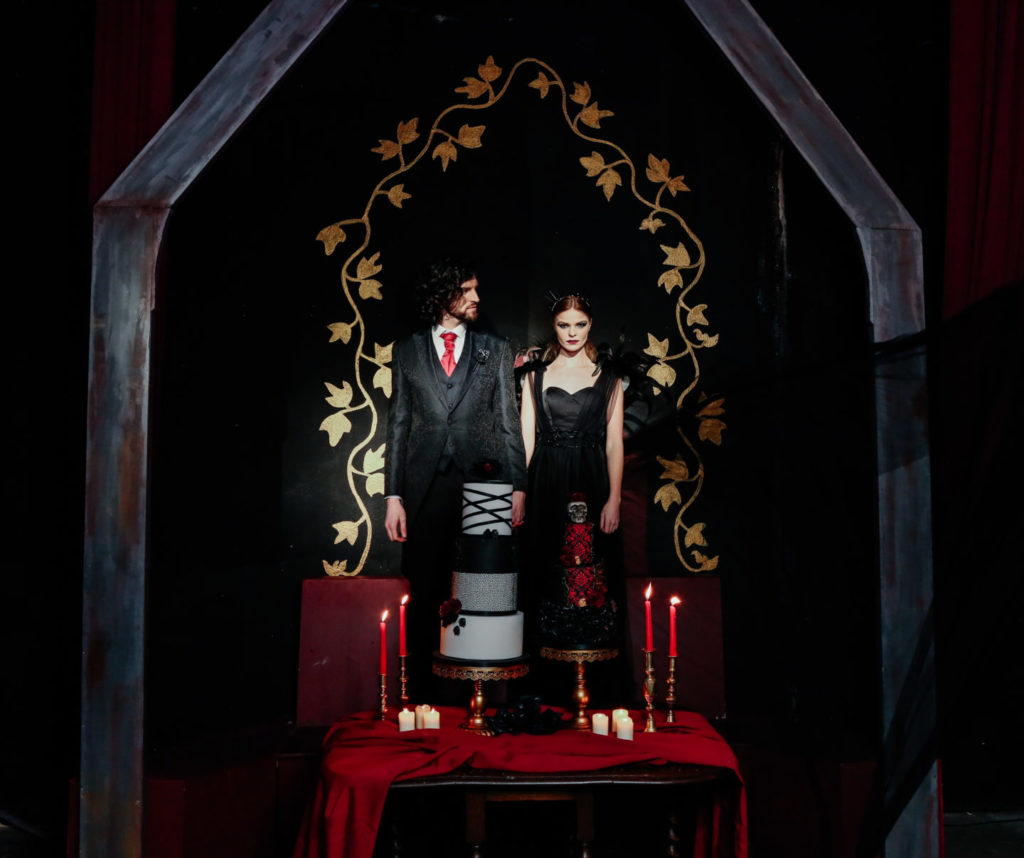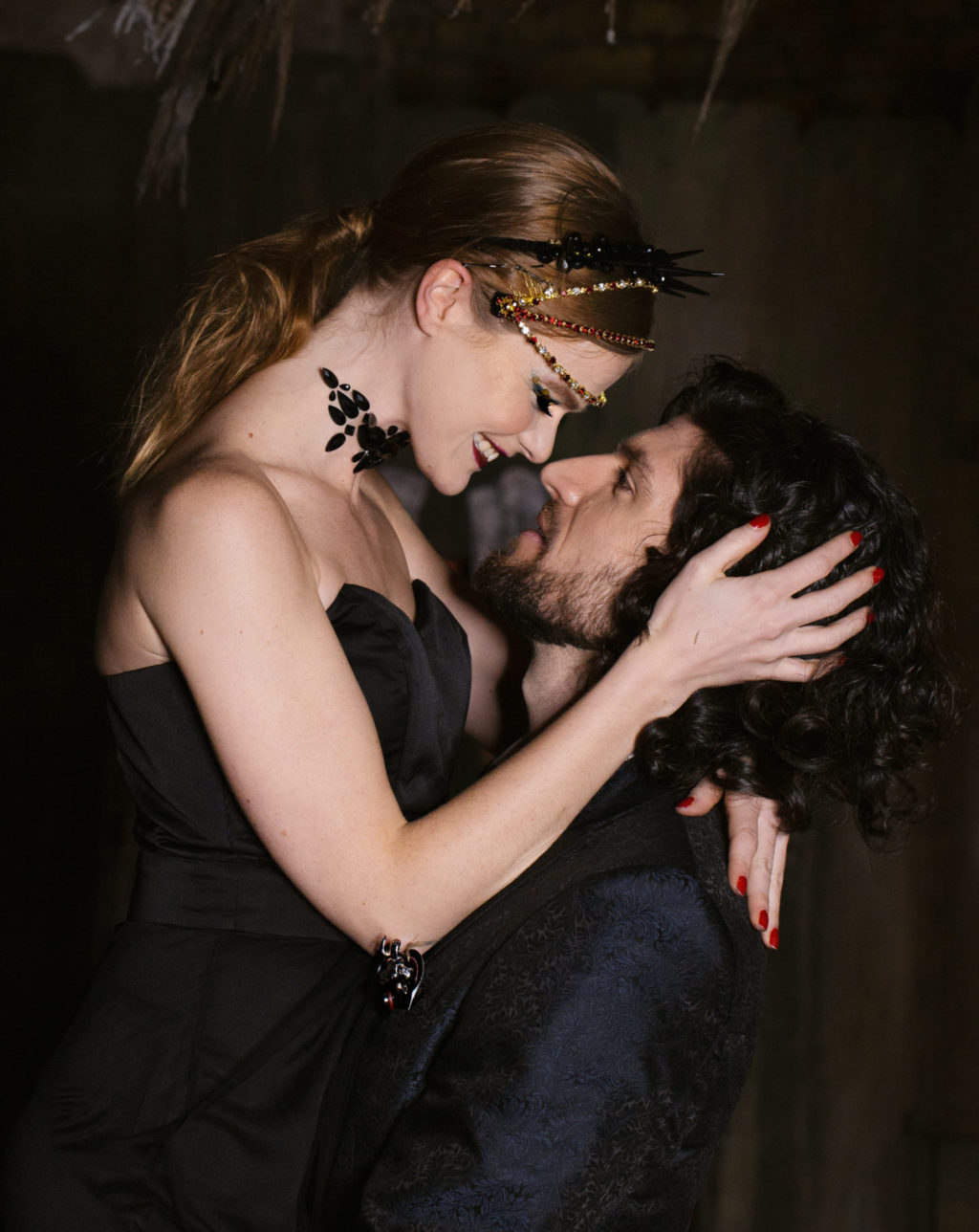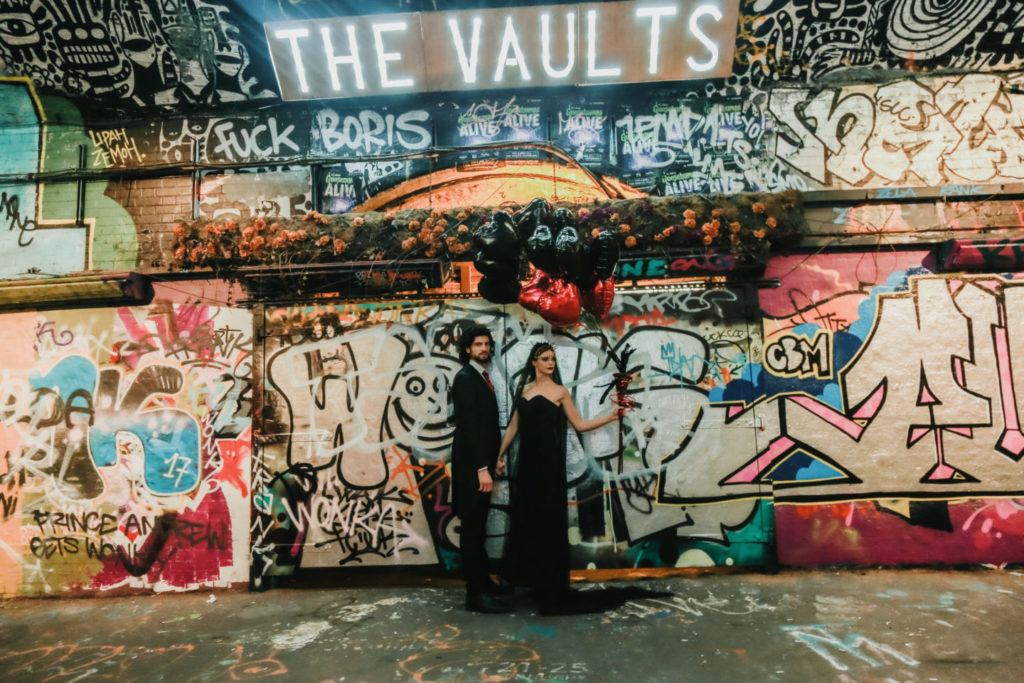 Photography – Leonie May Photography
READ THE FULL BLOG HERE – Gothic Opulent Wedding Inspiration At The Vaults, London