If your plan is to have a celestial wedding and you're looking for inspiration, we've got it covered. This week is World Space Week, and this year it's acknowledging women in space! So it's time for dreaming of galaxies far far away and taking a look back at some of our favourite celestial weddings that we've featured. From industrial luxe vibes to celestial goth beauties. Sit back, relax, and be transported through our celestial magic…
Blue Hue Delights
Blue hue delights with this celestial wedding inspiration; its purple and blue styling compliments the clean and historic chapel backdrop to perfection! With a bespoke bridal dress, an embroidered jacket for the groom and a sprinkle of glitter and stars it has us swooning! Perfect for some grown-up glamour!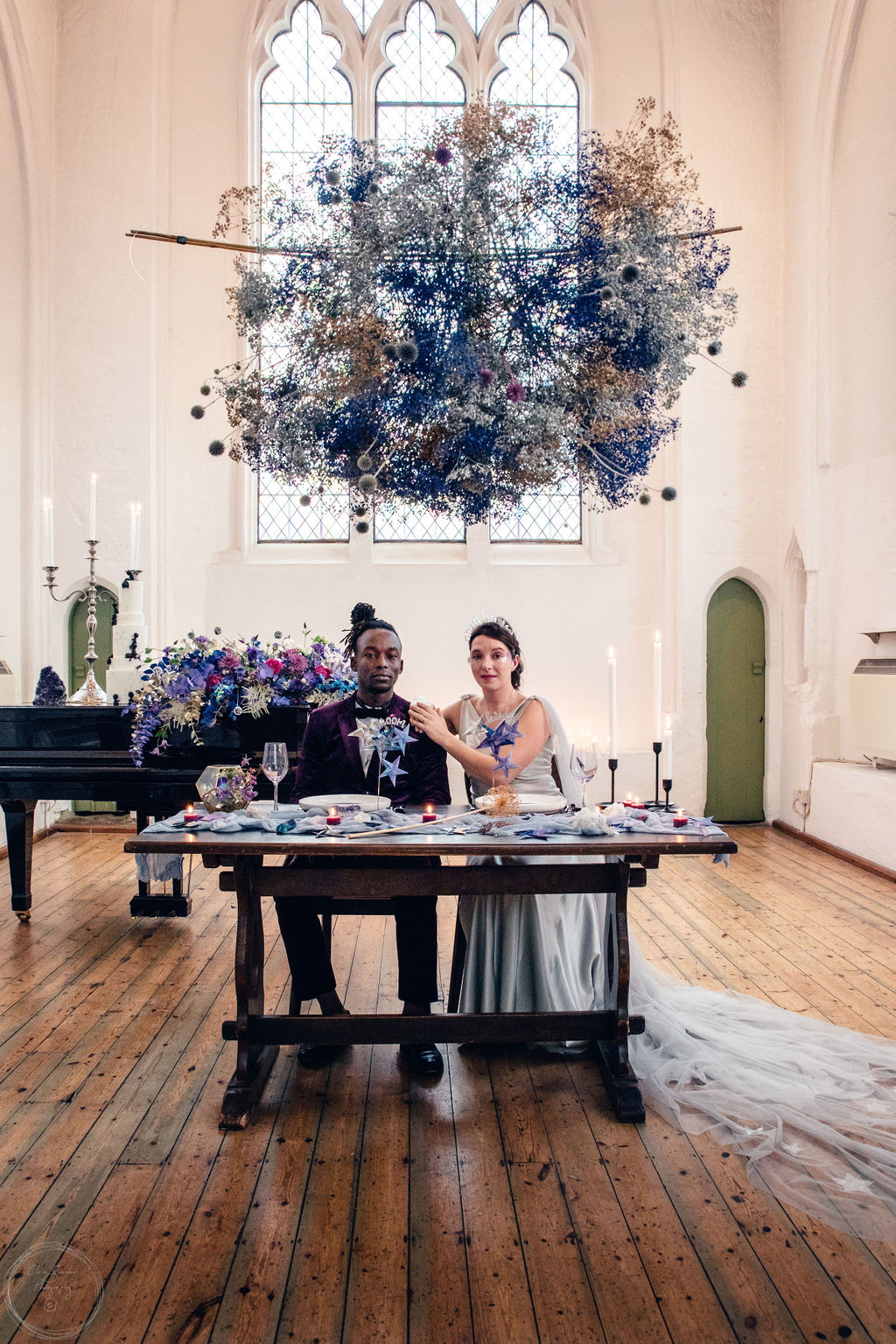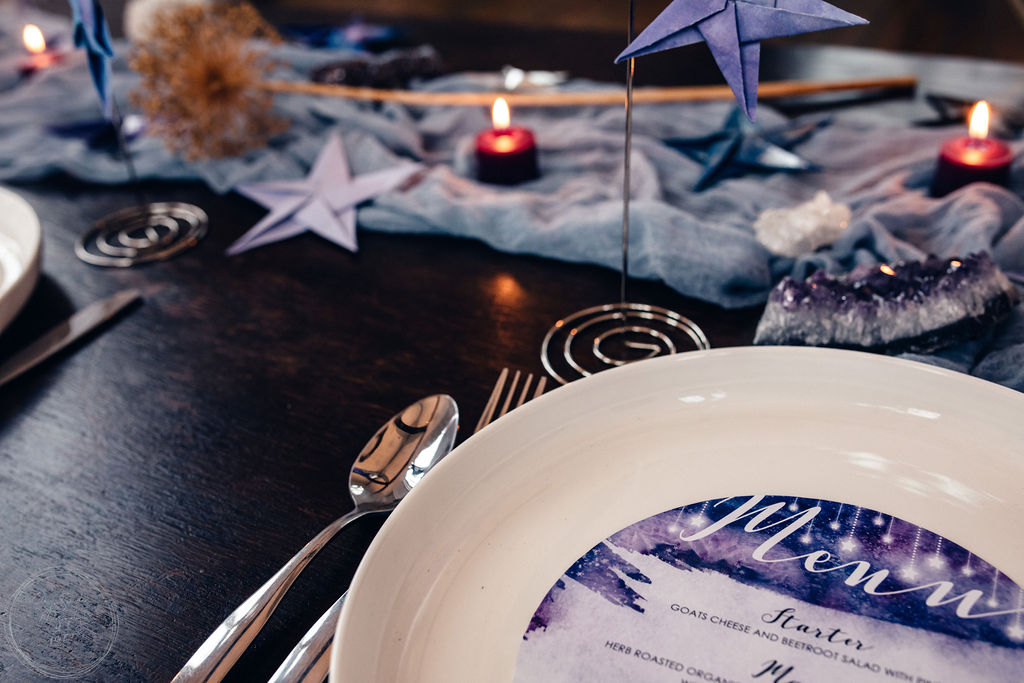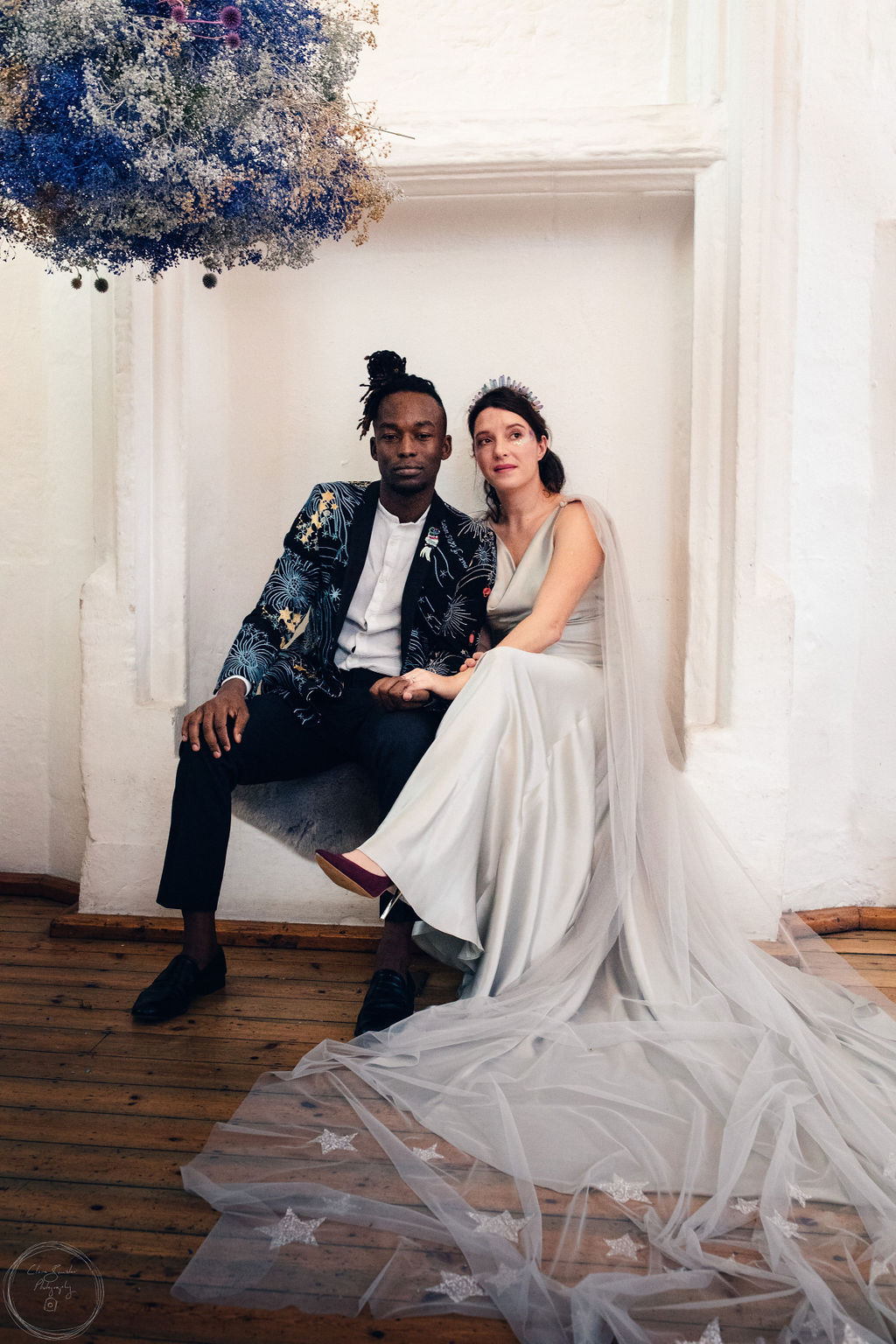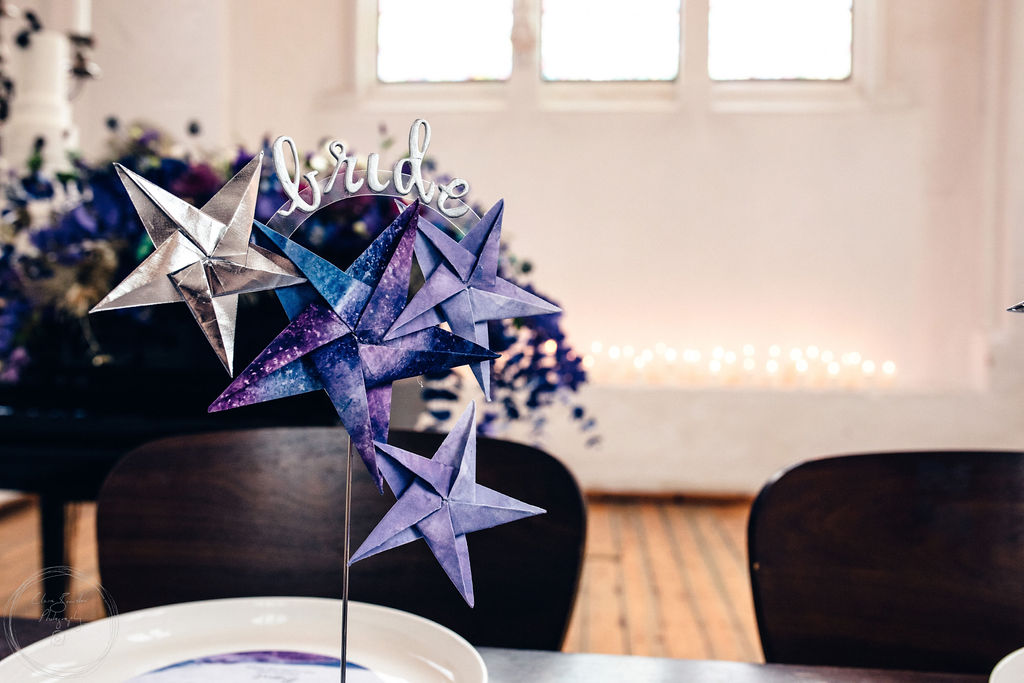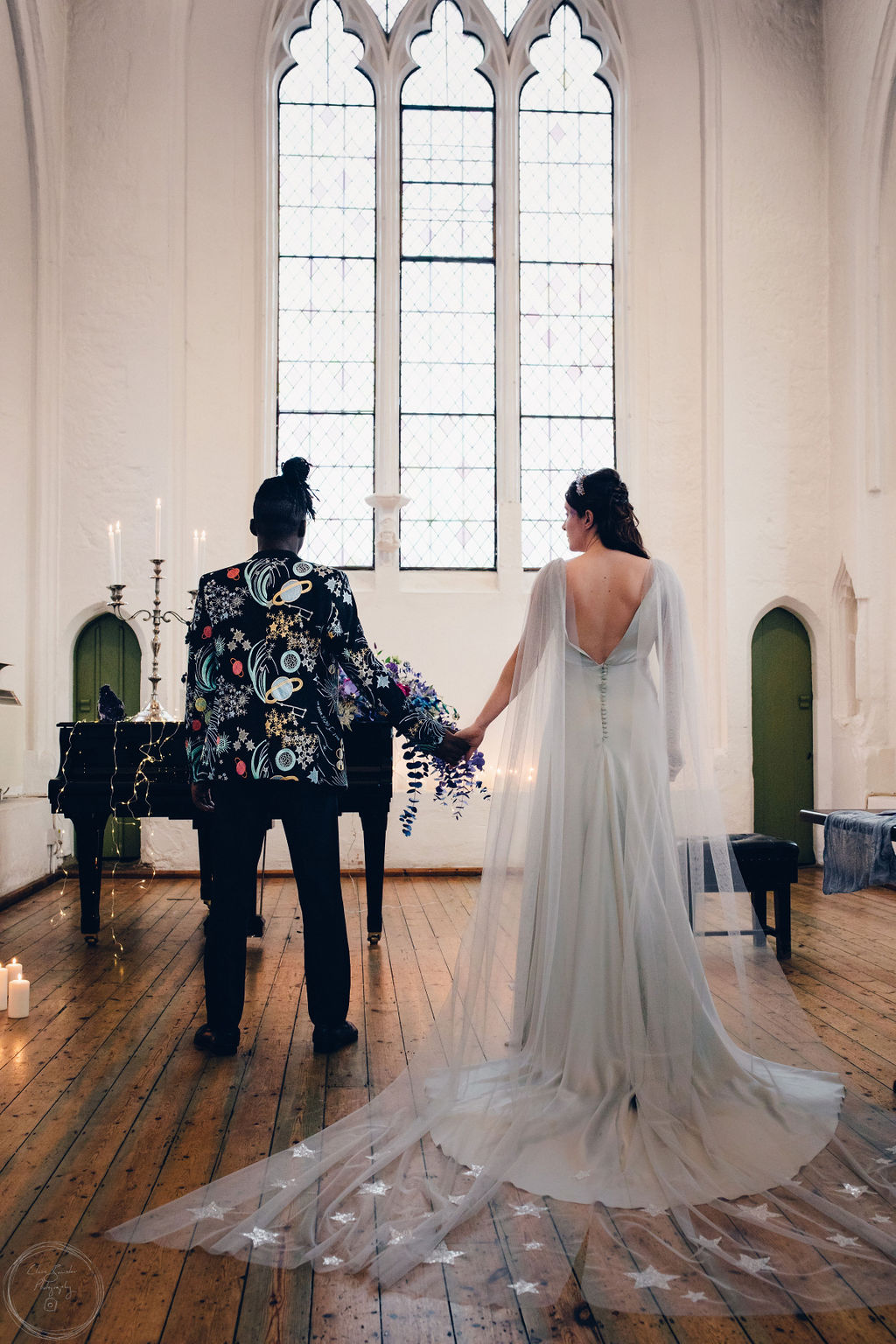 Photographer – Claire Bemister Photography
Read the Full Blog Here – Celestial Wedding Inspiration with Purple and Blue Styling
Industrial Luxe
Some industrial luxe and celestial magic, this celestial wedding has just the right amount of ethereal sparkle, brought right back down to earth with urban cool surroundings, leather jackets and soft rock styling. It's the perfect eclectic mix with tons of personality!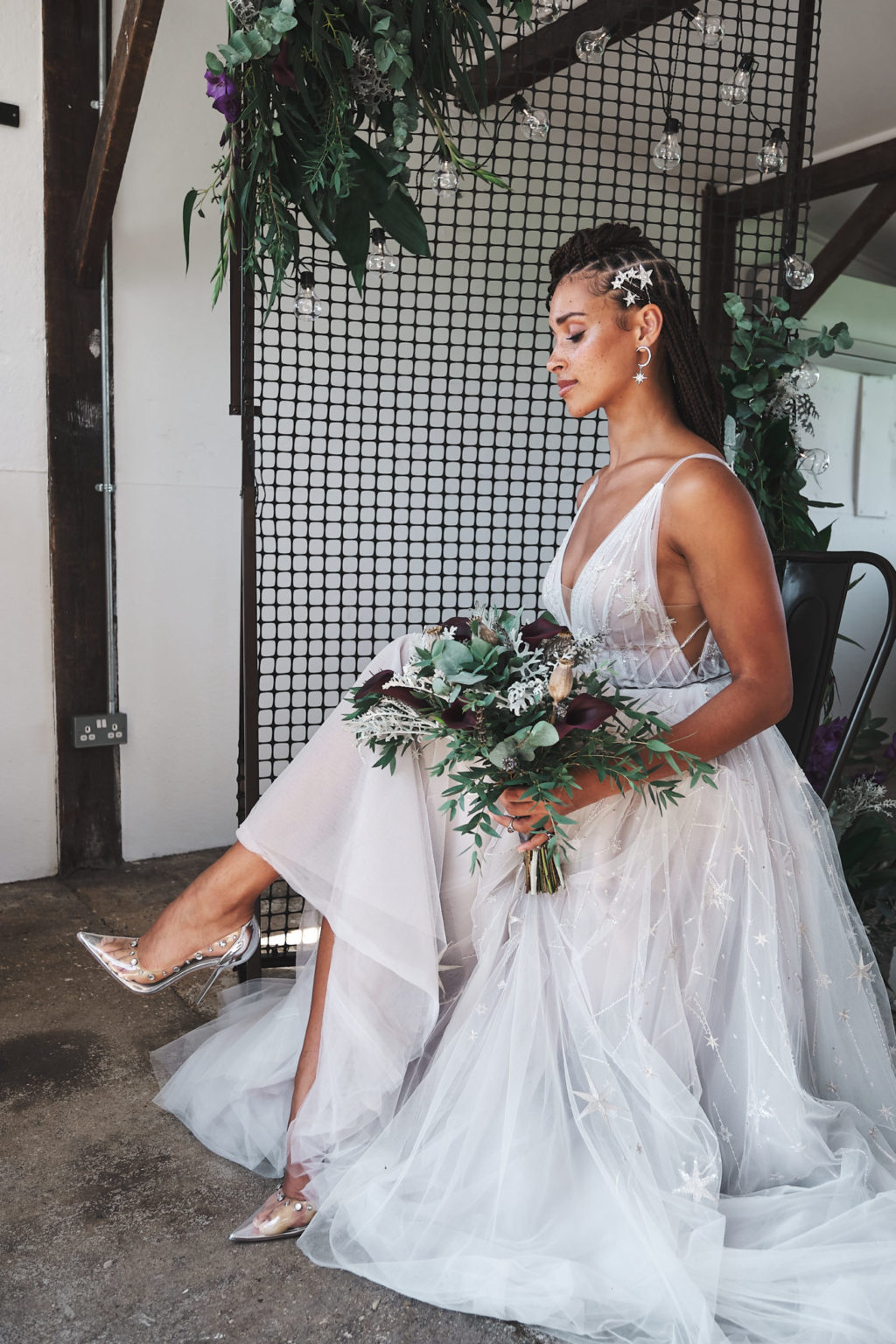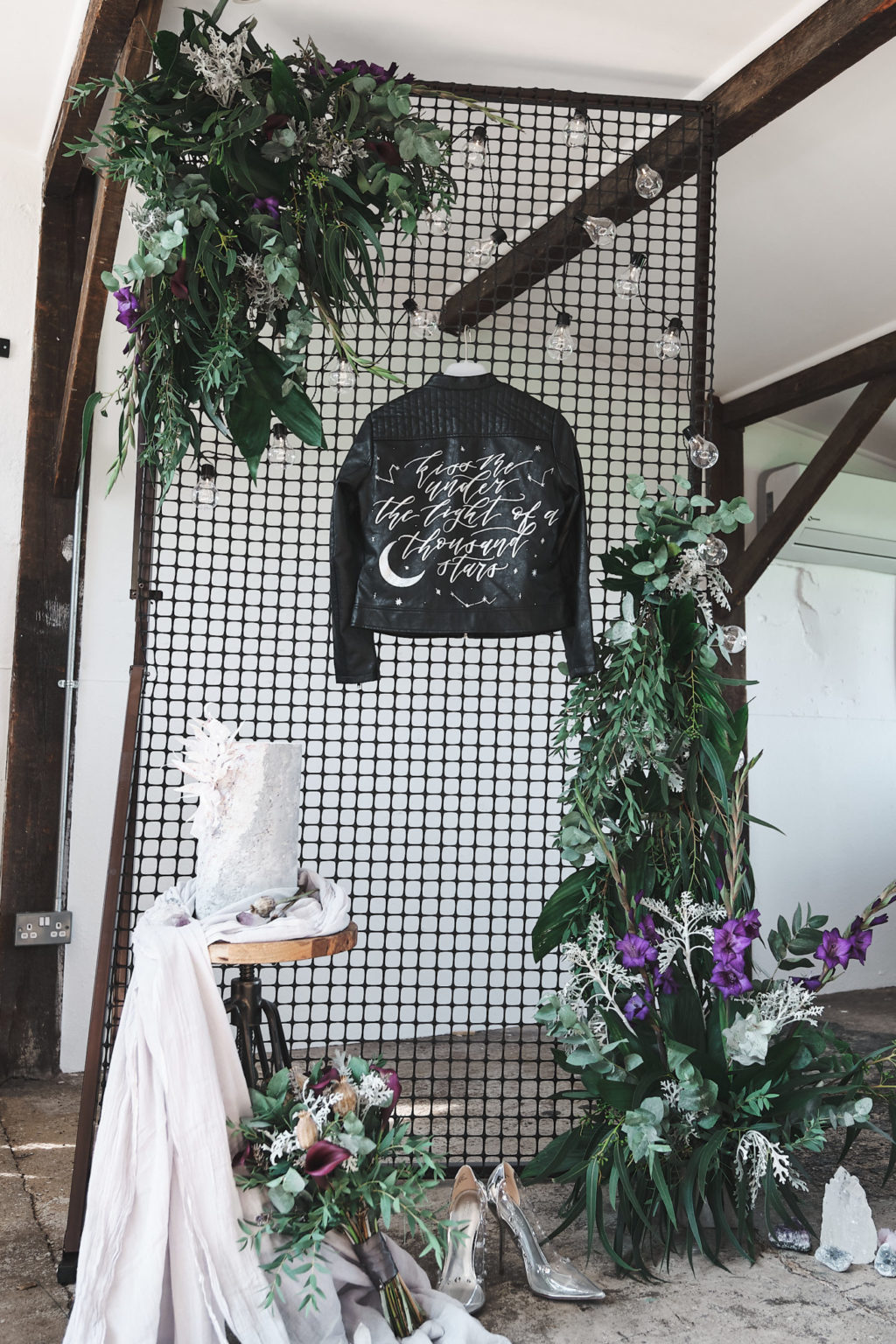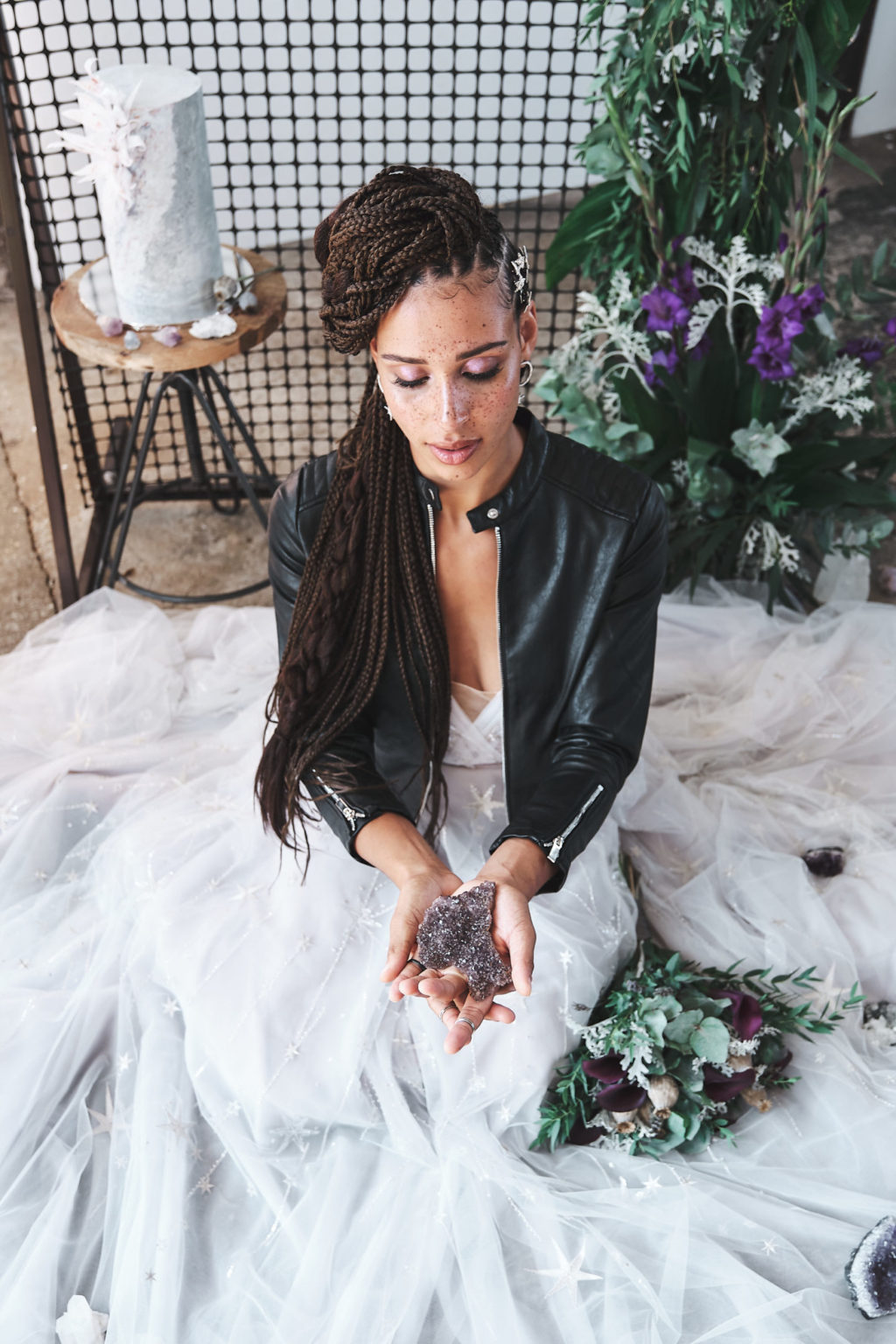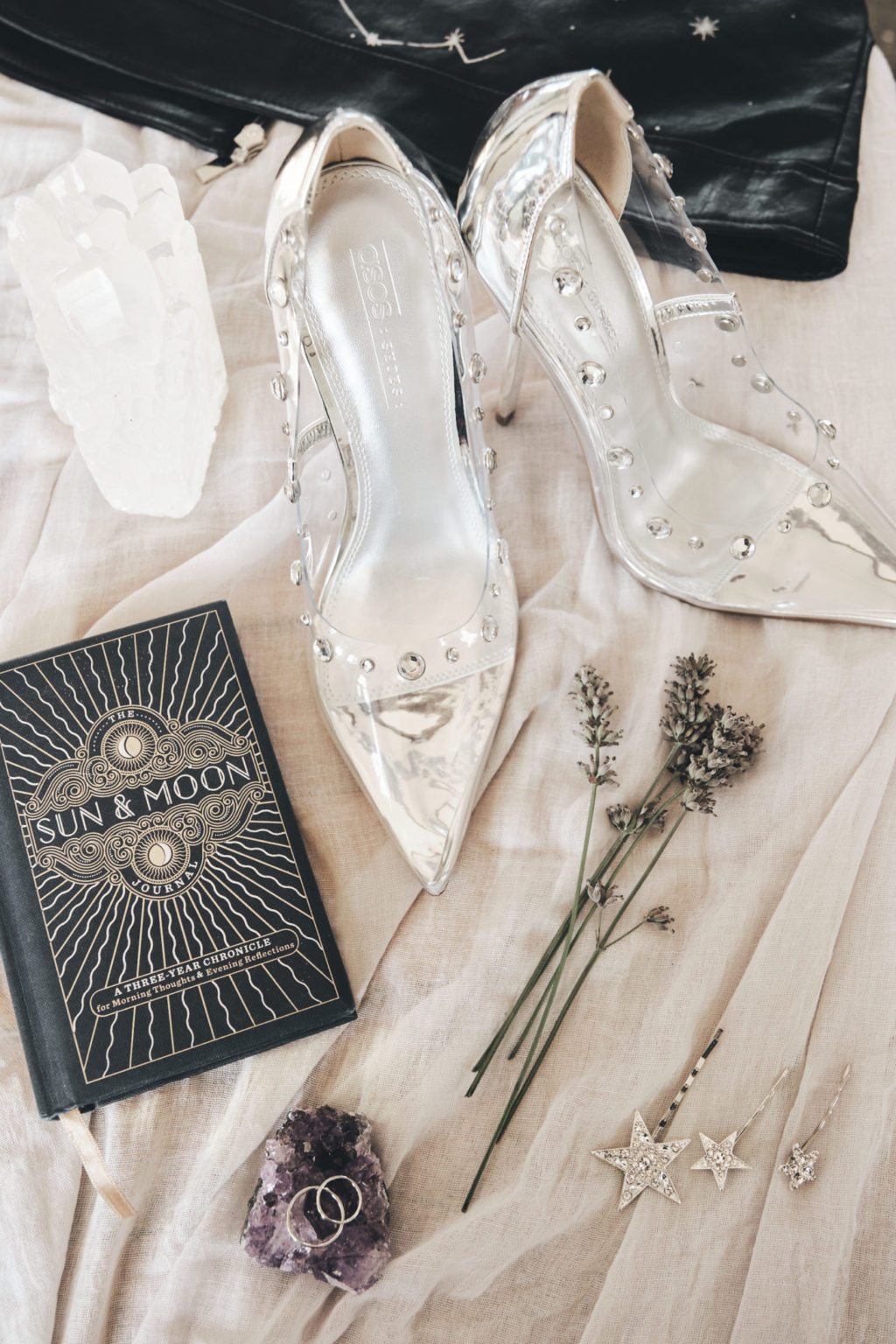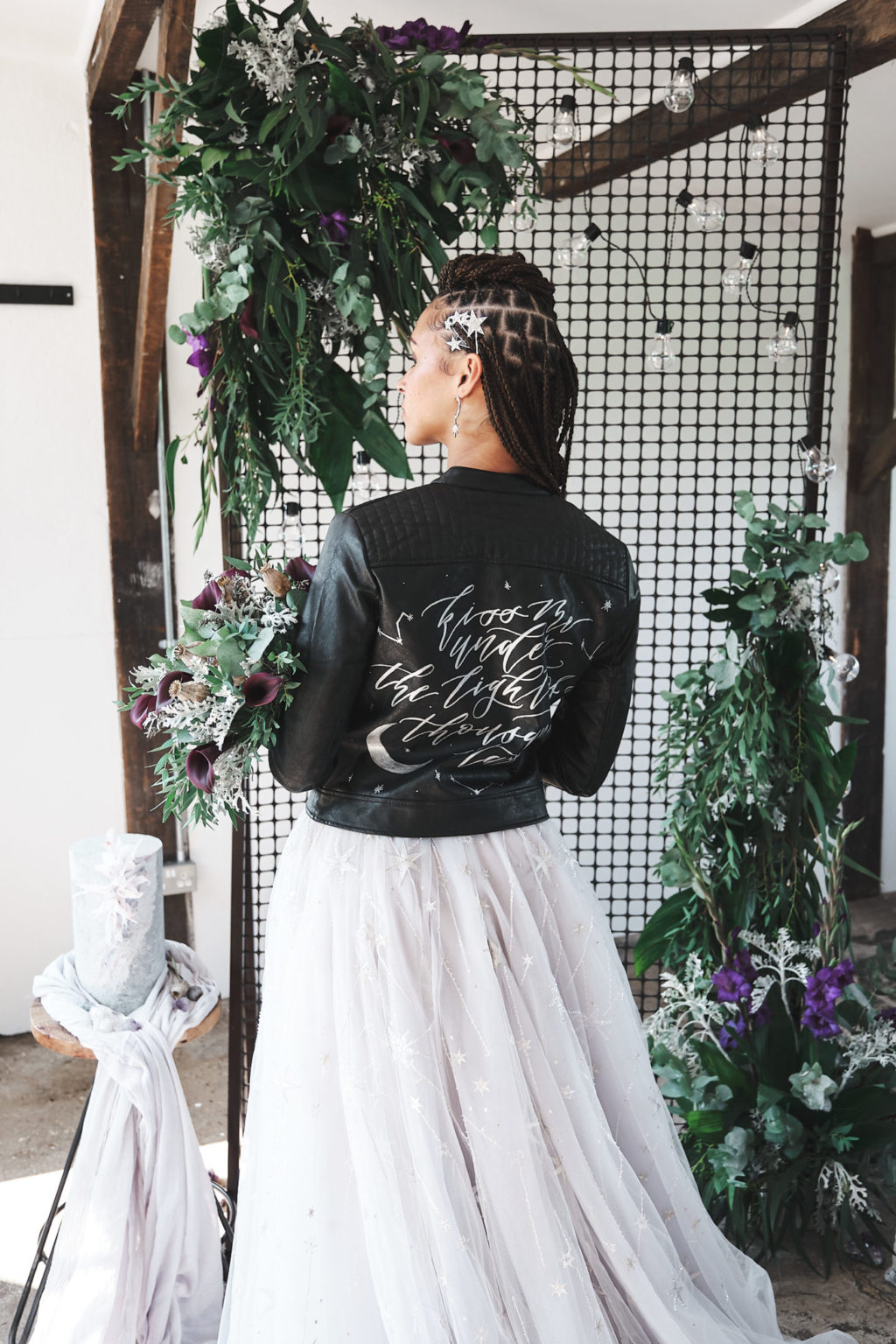 Photographer – Molly Hanlon
Read the Full Blog Here – Industrial Luxe Wedding With Celestial Vibes At The Old Joinery, Essex
Celestial Enchantment
Take us to the moon and stars with this celestial-themed wedding shoot in North Yorkshire. With dreamy styling, macrame details, and ballgown dresses it's the perfect fairytale wedding inspiration.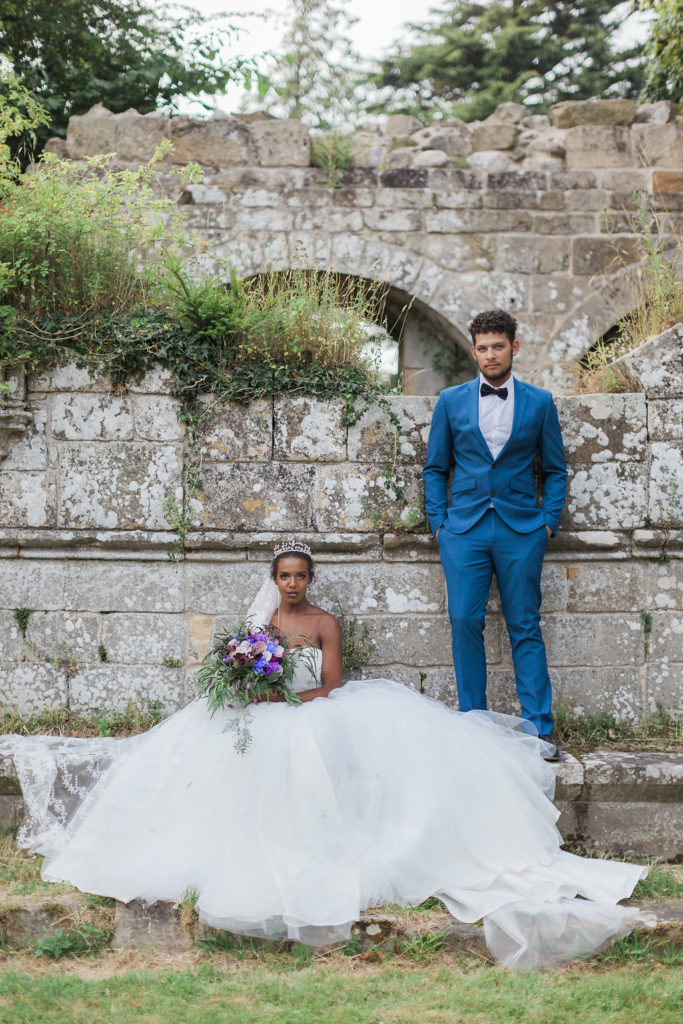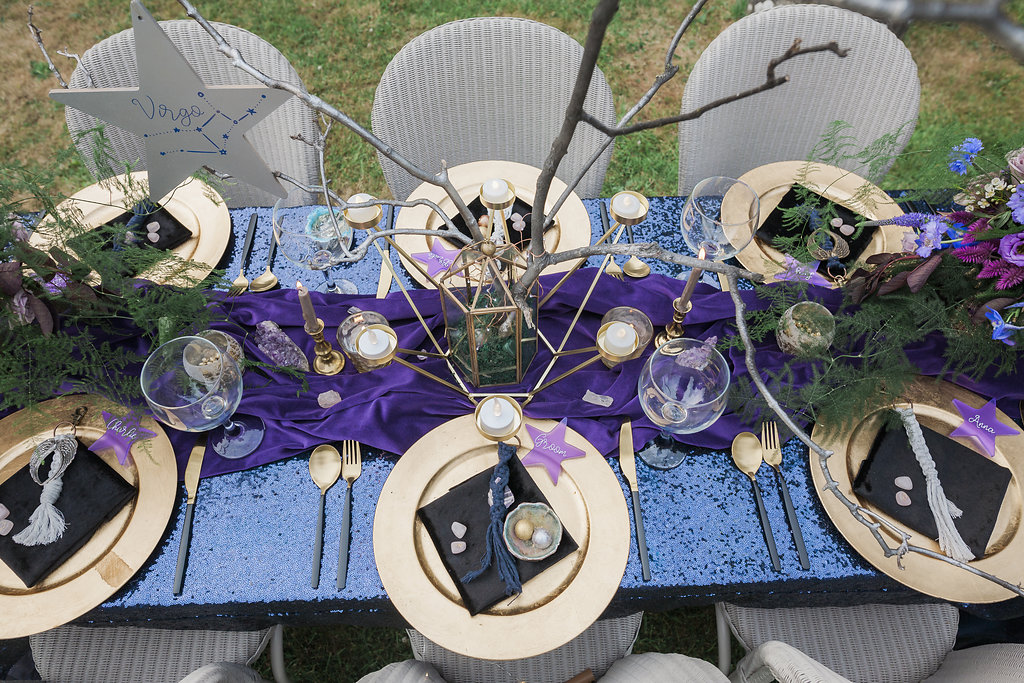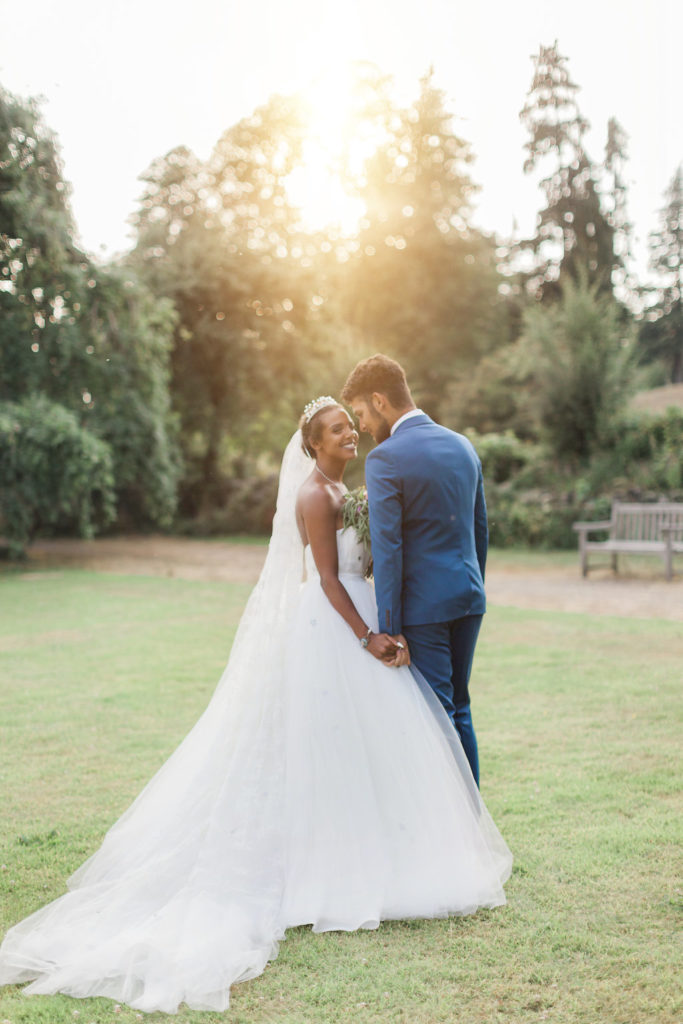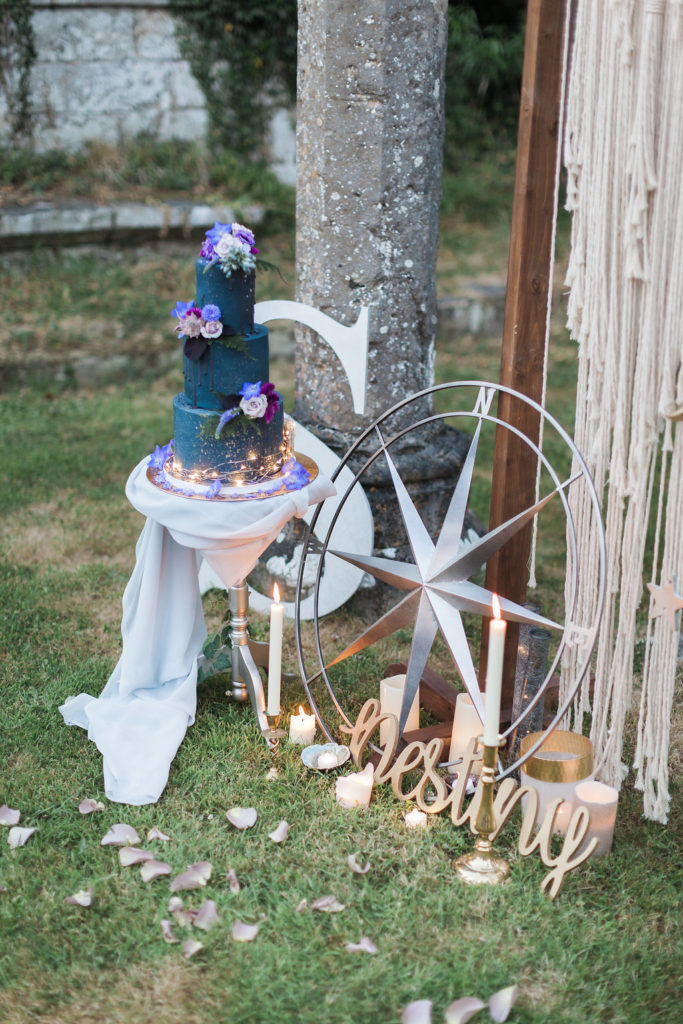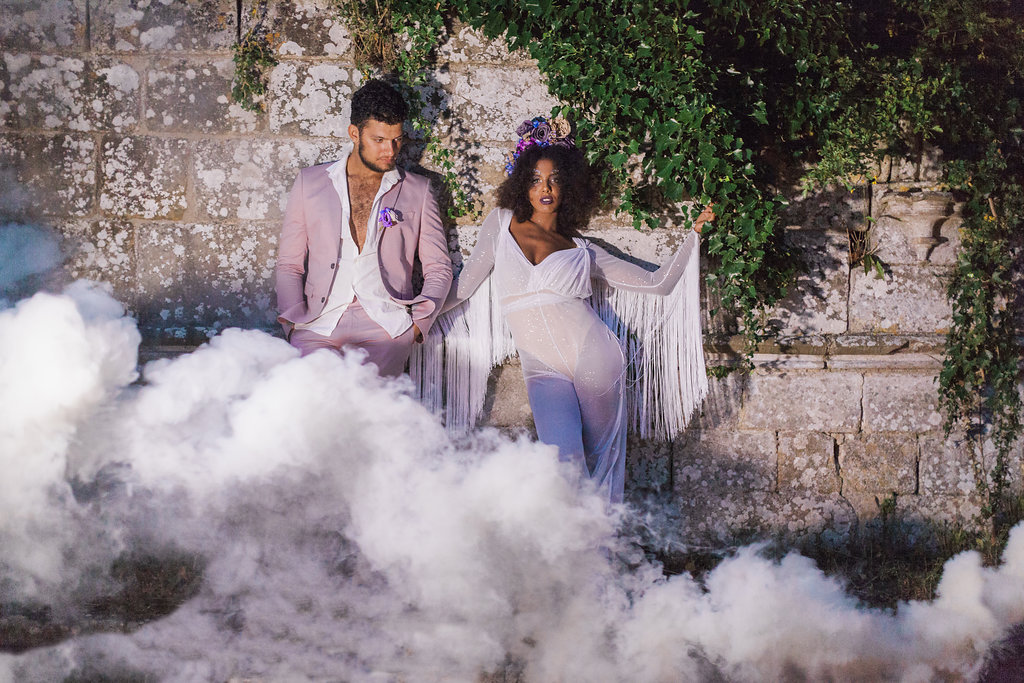 Photographer – Photographer – Jo Bradbury
Read the Full Blog Here – Celestial Enchantment Wedding at Jervaulx Abbey North Yorkshire
Celestial Goth
To a galaxy far far away for this wedding inspiration. It's got celestial vibes with a gothic twist and is full of quirky details for a couple looking for an alternative twist on their wedding day. With sustainable elements and dreamy styling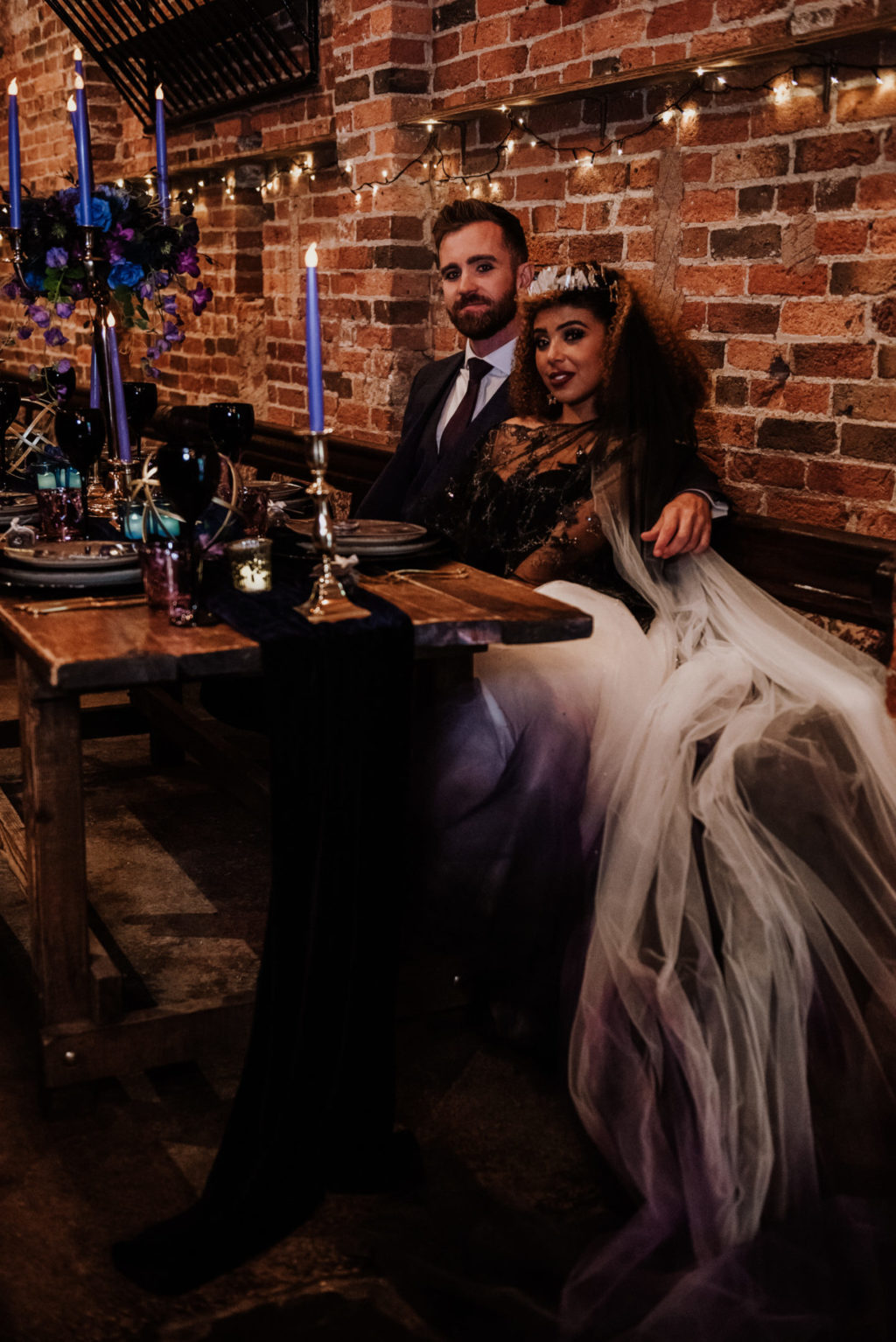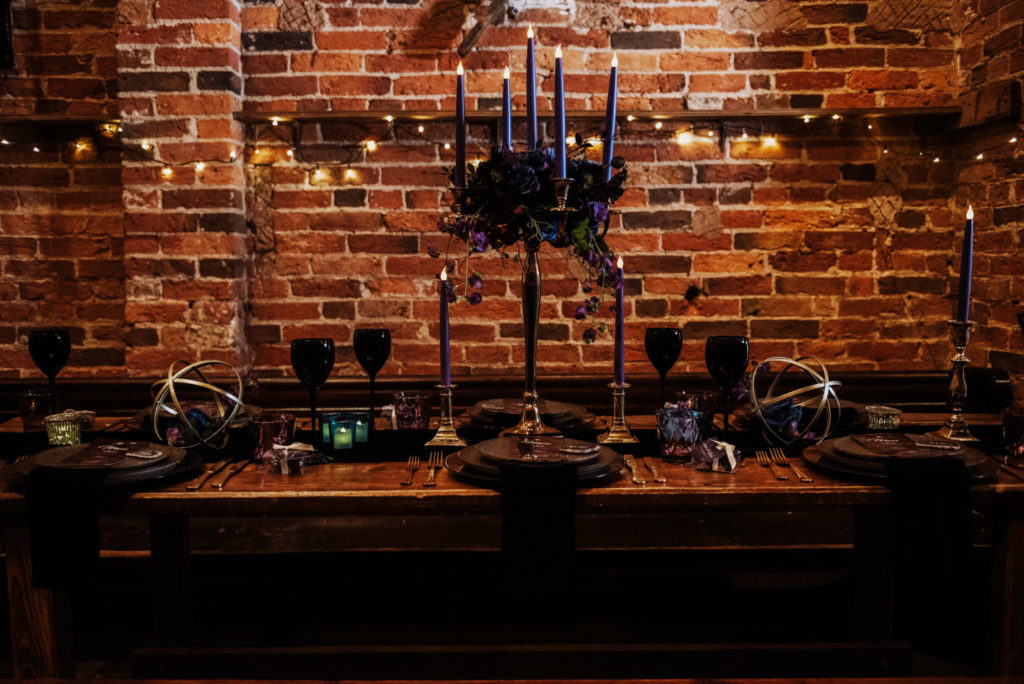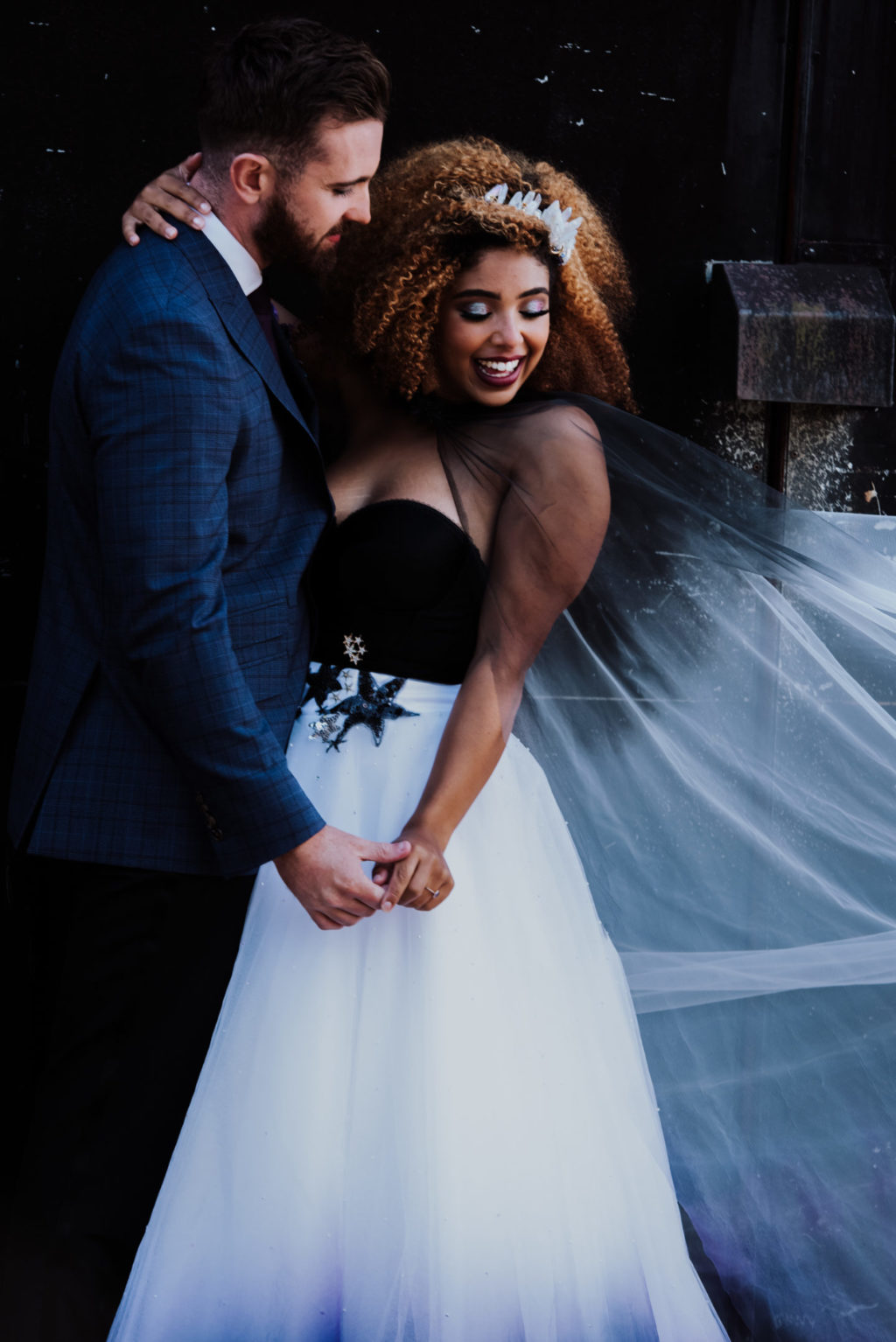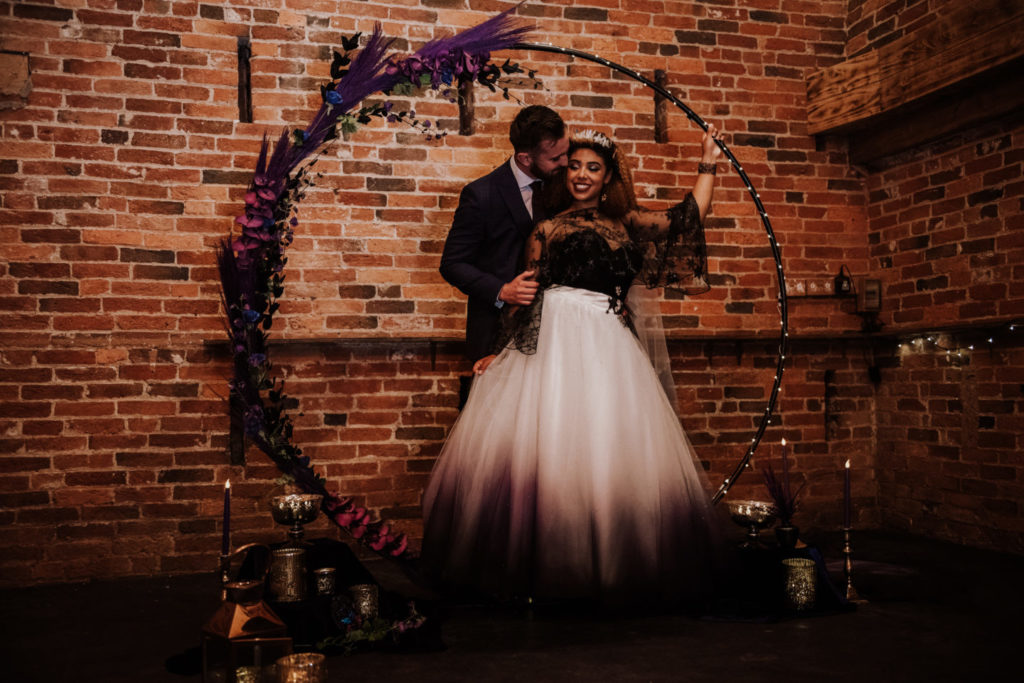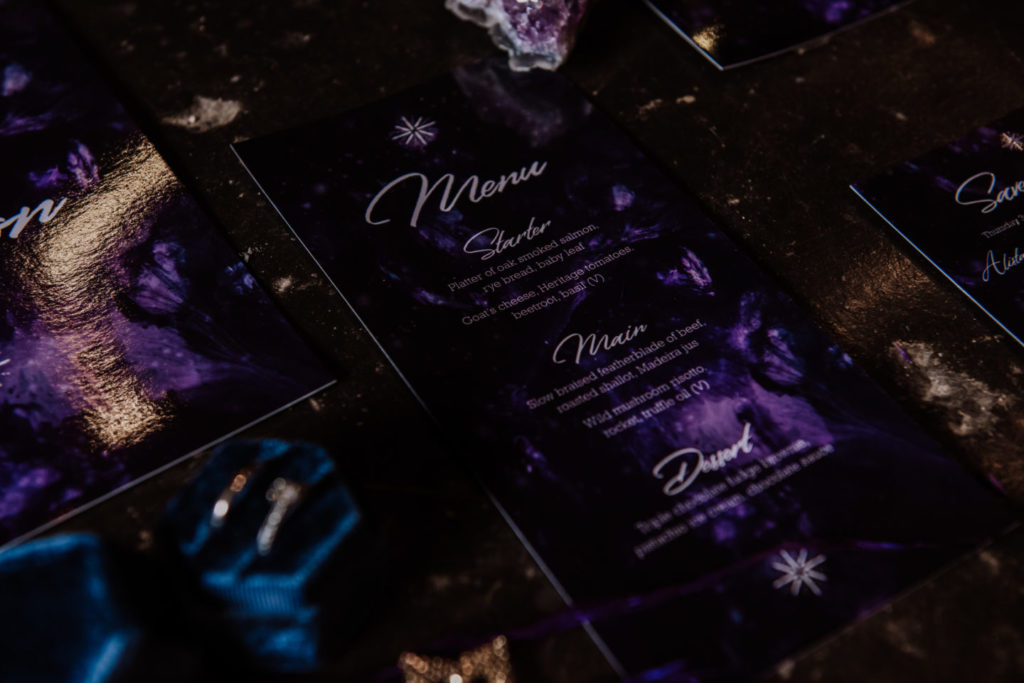 Photographer – Emma-Jane Photography
Read the Full Blog Here – Alternative Celestial Goth Wedding at Donington Park Farmhouse Hotel
Vintage Vibes
The dark and sumptuous side of the twenties with this alternative 1920's wedding inspiration. It has the most amazing celestial blue wedding cake, sleek satin gowns and eclectic vintage table displays.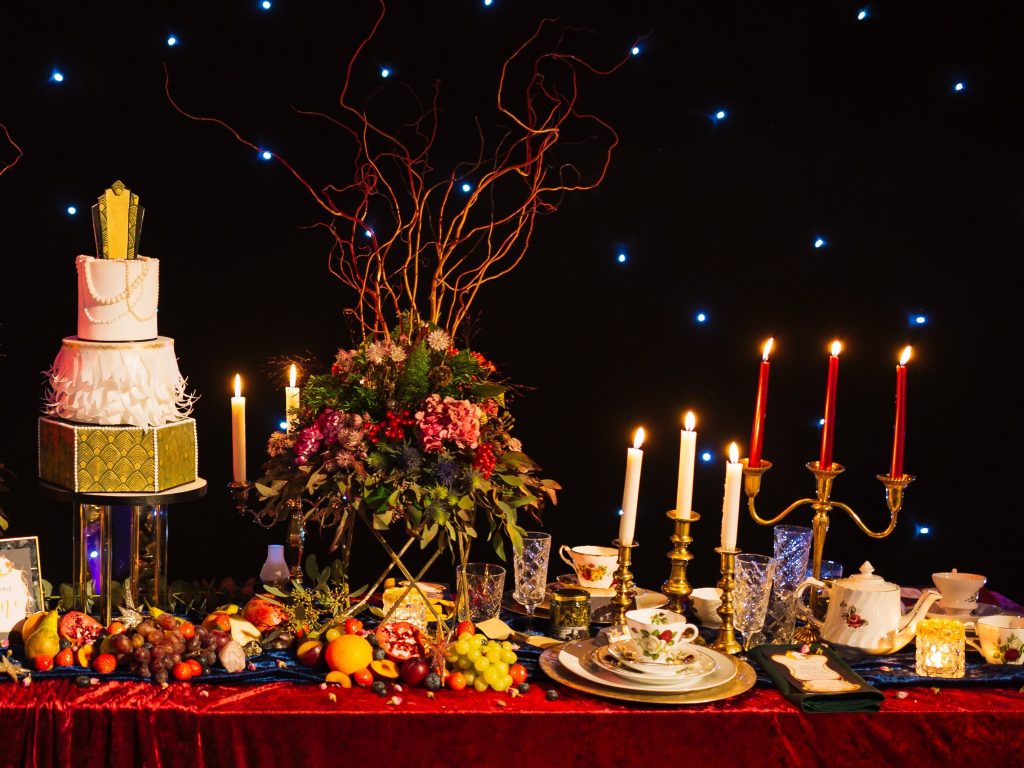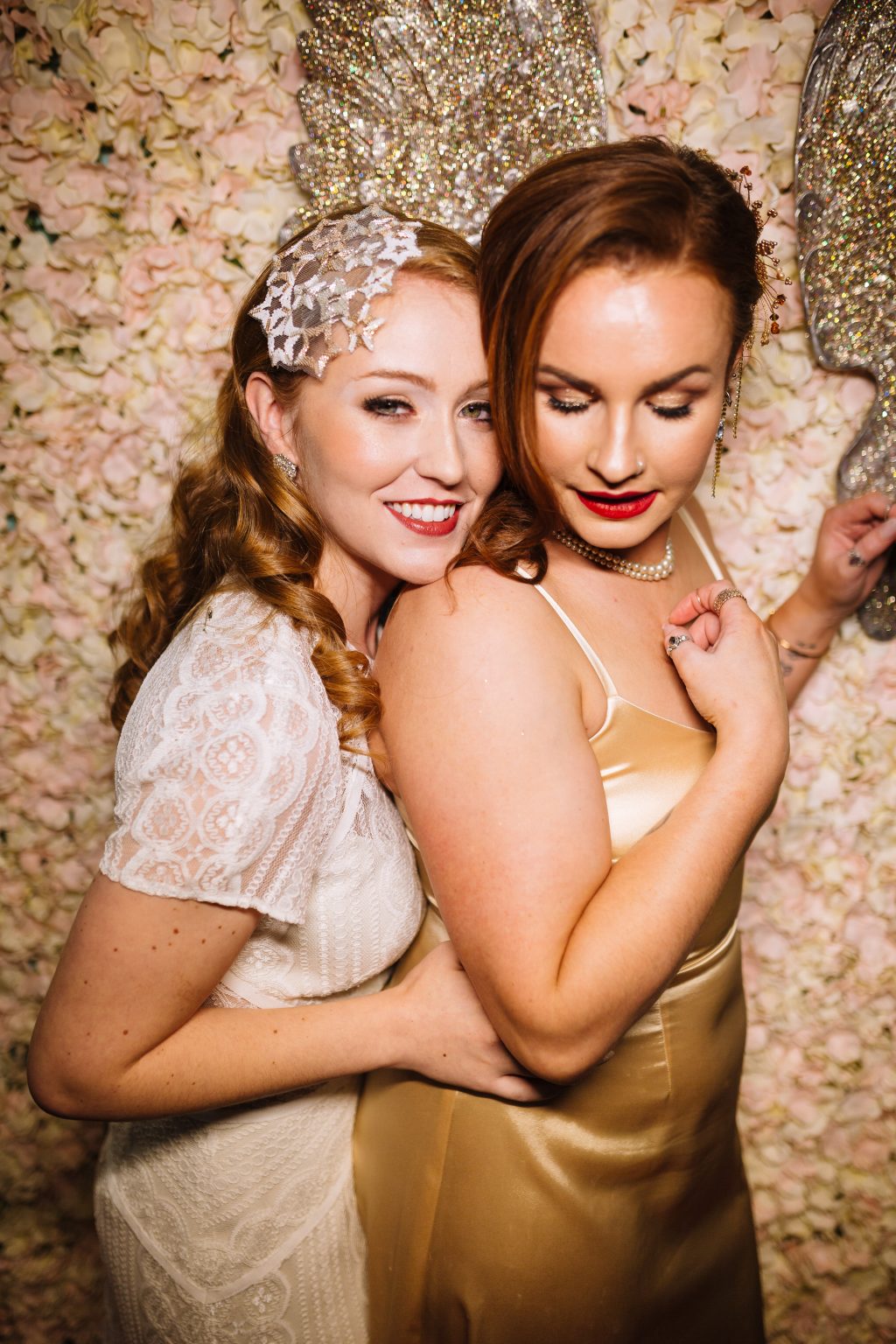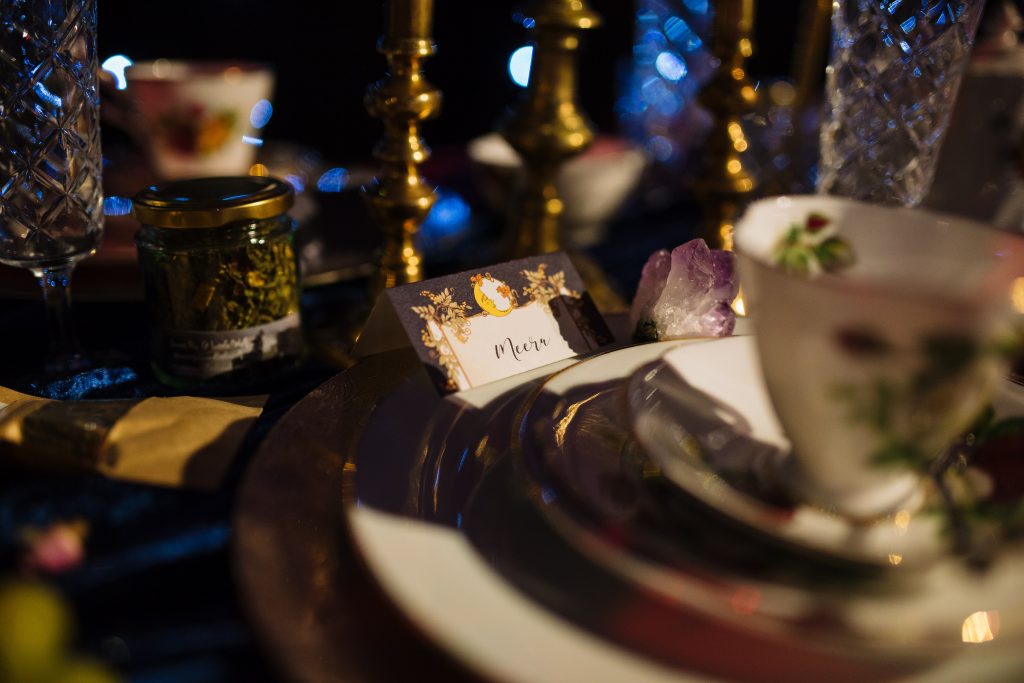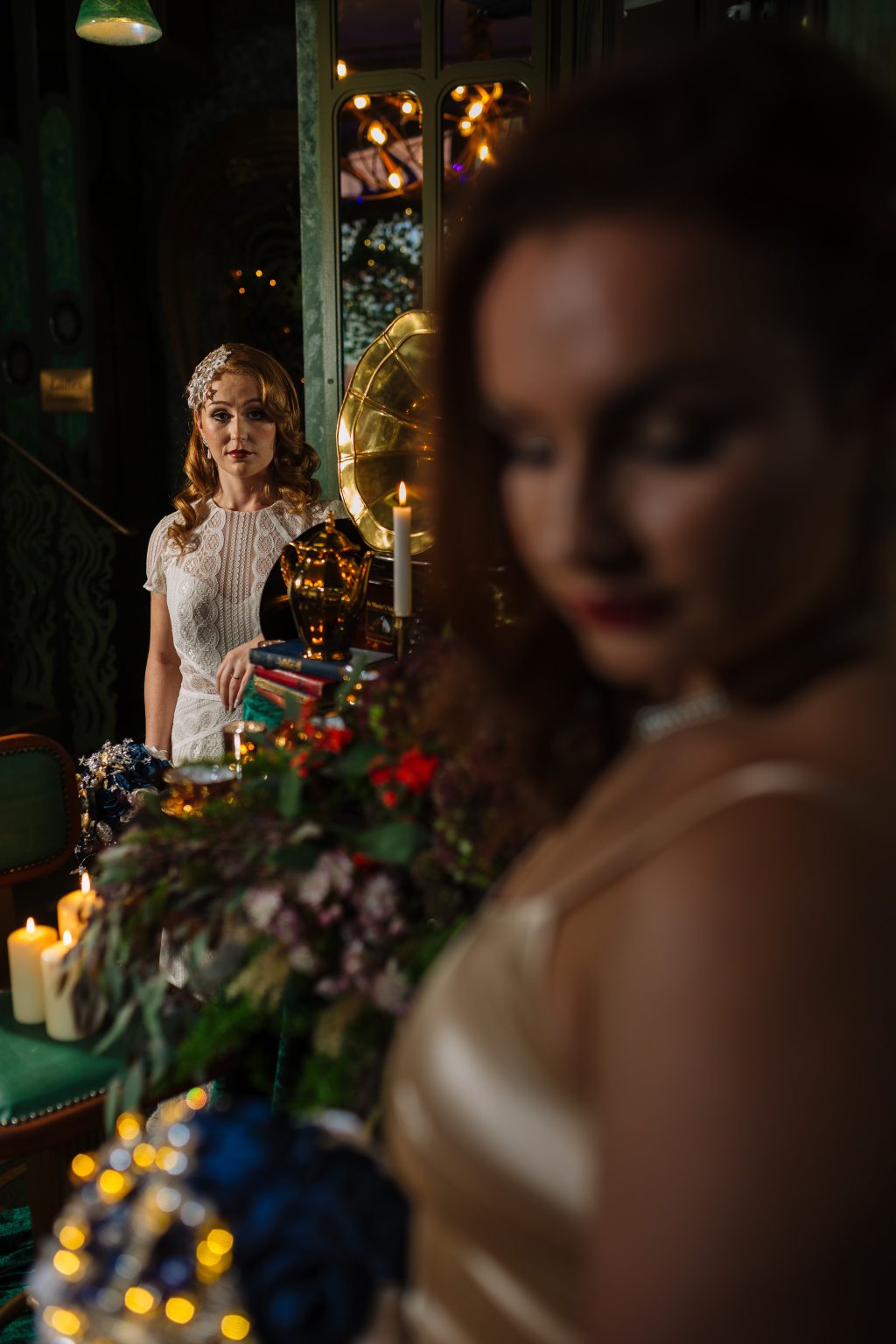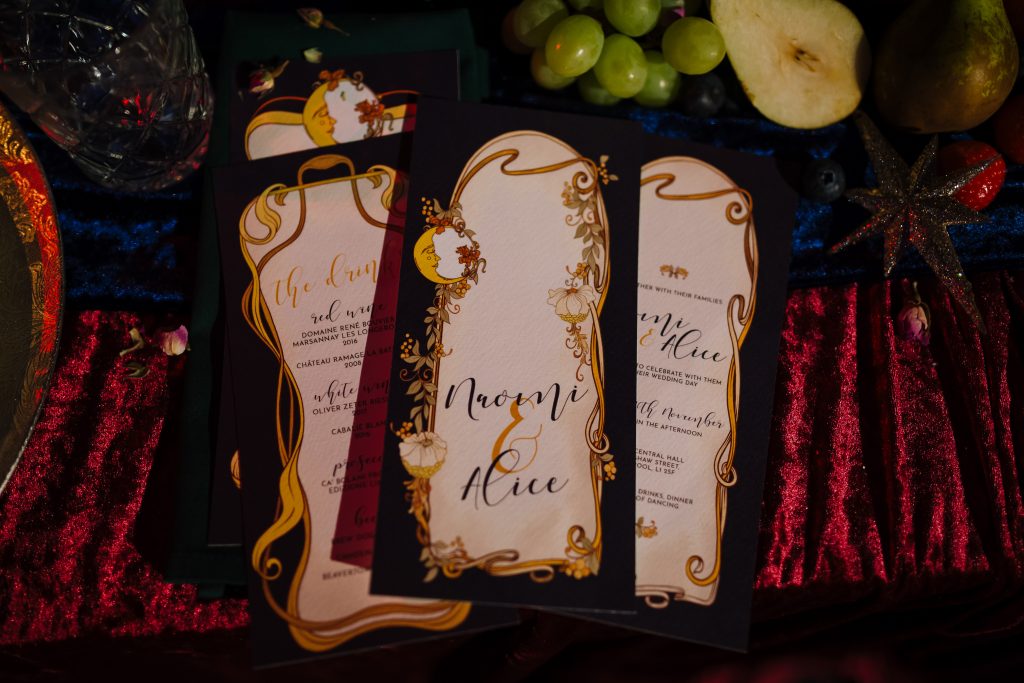 Photographer – Nik Bryant photography
Read the Full Blog Here – Alternative 1920's Wedding Inspiration with Celestial Blue Wedding Cake
IF YOU LOVED THIS CELESTIAL WEDDING INSPIRATION WHY NOT PIN IT TO YOUR WEDDING PINTEREST BOARDS?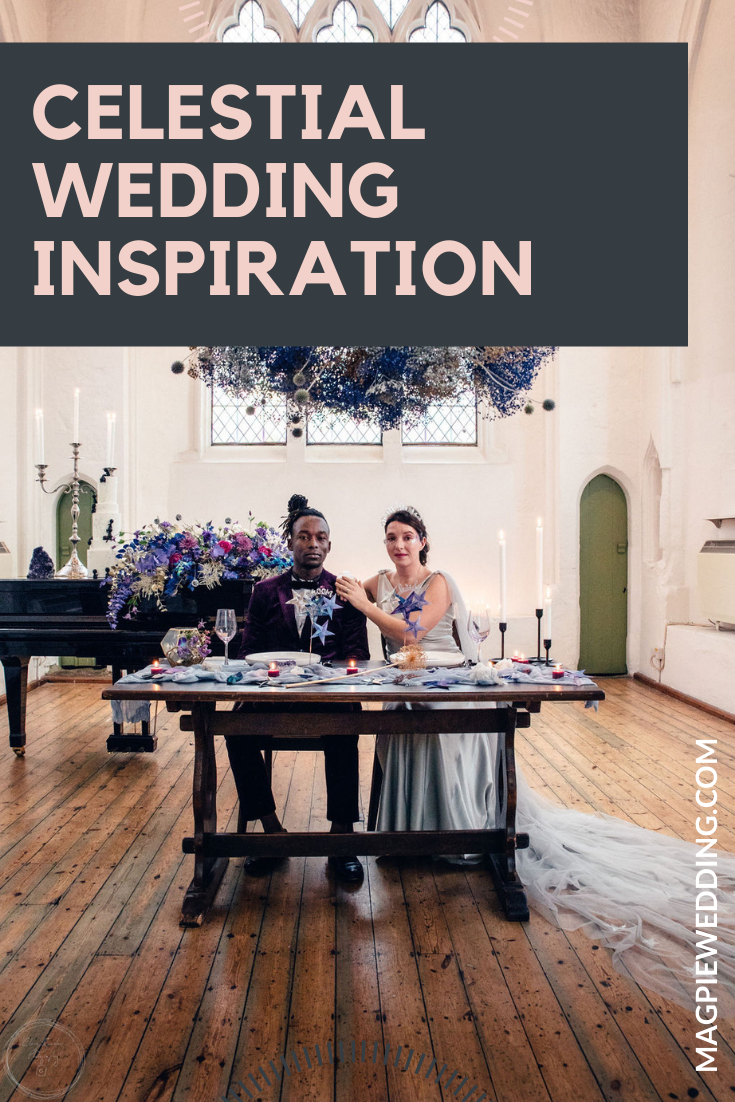 If you loved this celestial wedding inspiration you may also like;
Our Top 7 1920's Wedding Looks From The Era Of Glamour
Fairground Wedding With Pastel Styling At Dreamland, Margate
Magpie Wedding's Top Science Fiction Wedding Accessories and Décor