Telegrams. STOP. Always used to be read at weddings. STOP. Better than a 'With Regret' card. STOP. Were a great, fun part of the speeches. STOP. Could be quite cheeky. STOP. Looked beautiful. STOP. Sort of miss them. STOP.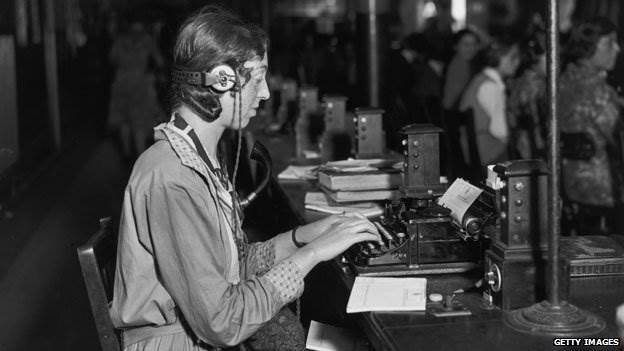 Telegrams were common forms of correspondence for various special occasions right from the time the first message was sent in 1844. The development of the telegram offered a convenient way to send information very quickly, making it ideal for wedding correspondences. People readily embraced this mode of communication to offer messages of congratulations and to announce the special occasions. Lots of different designs and versions existed, some handwritten and some typed. Unfortunately, the telegram became the bearer of bad news during wartime, as this type of correspondence informed families that their sons and husbands serving in the military were killed or missing and gradually, the telegram fell from favour. By the early 1980's with the advent of mobile phones and better telephone communication they were all but obsolete.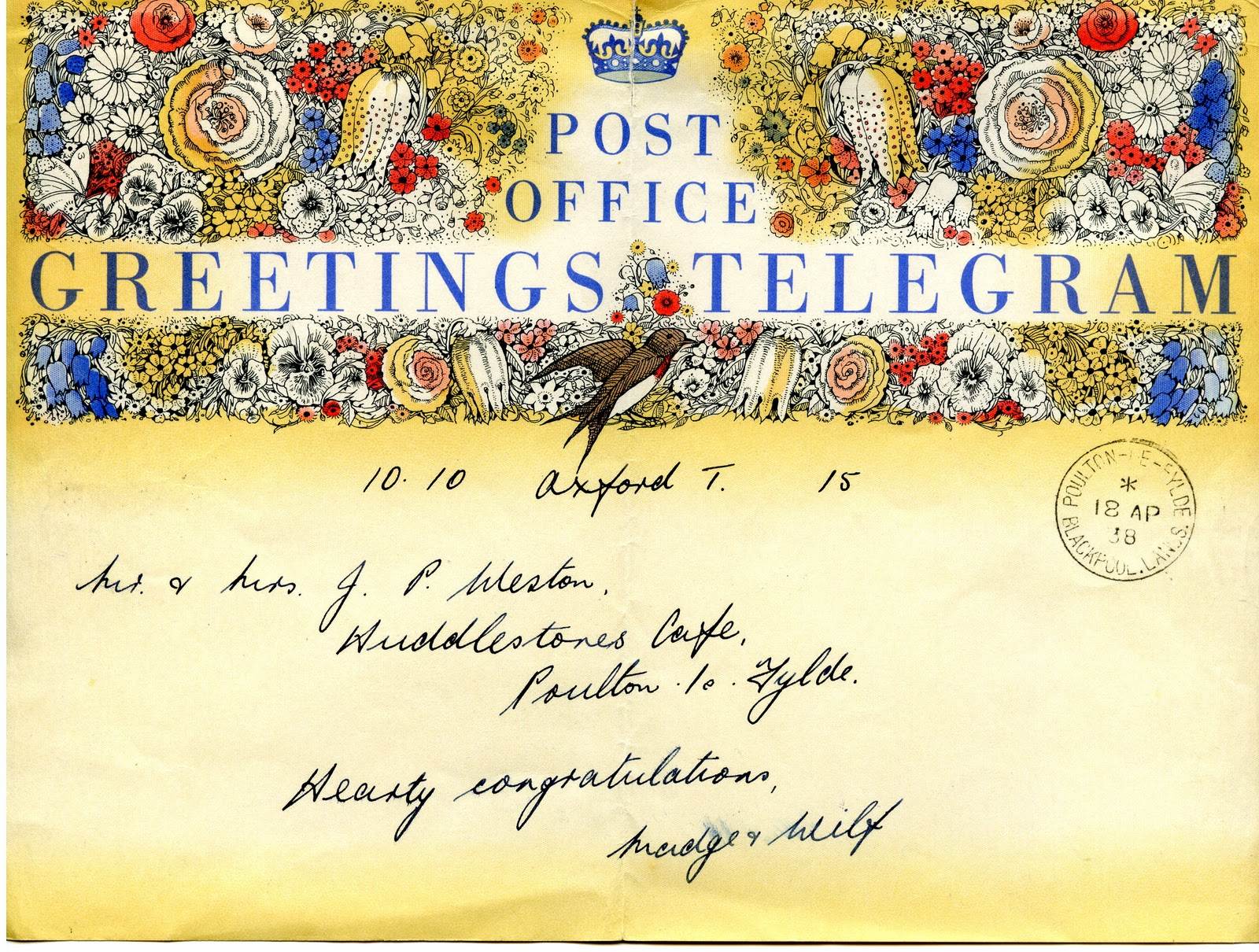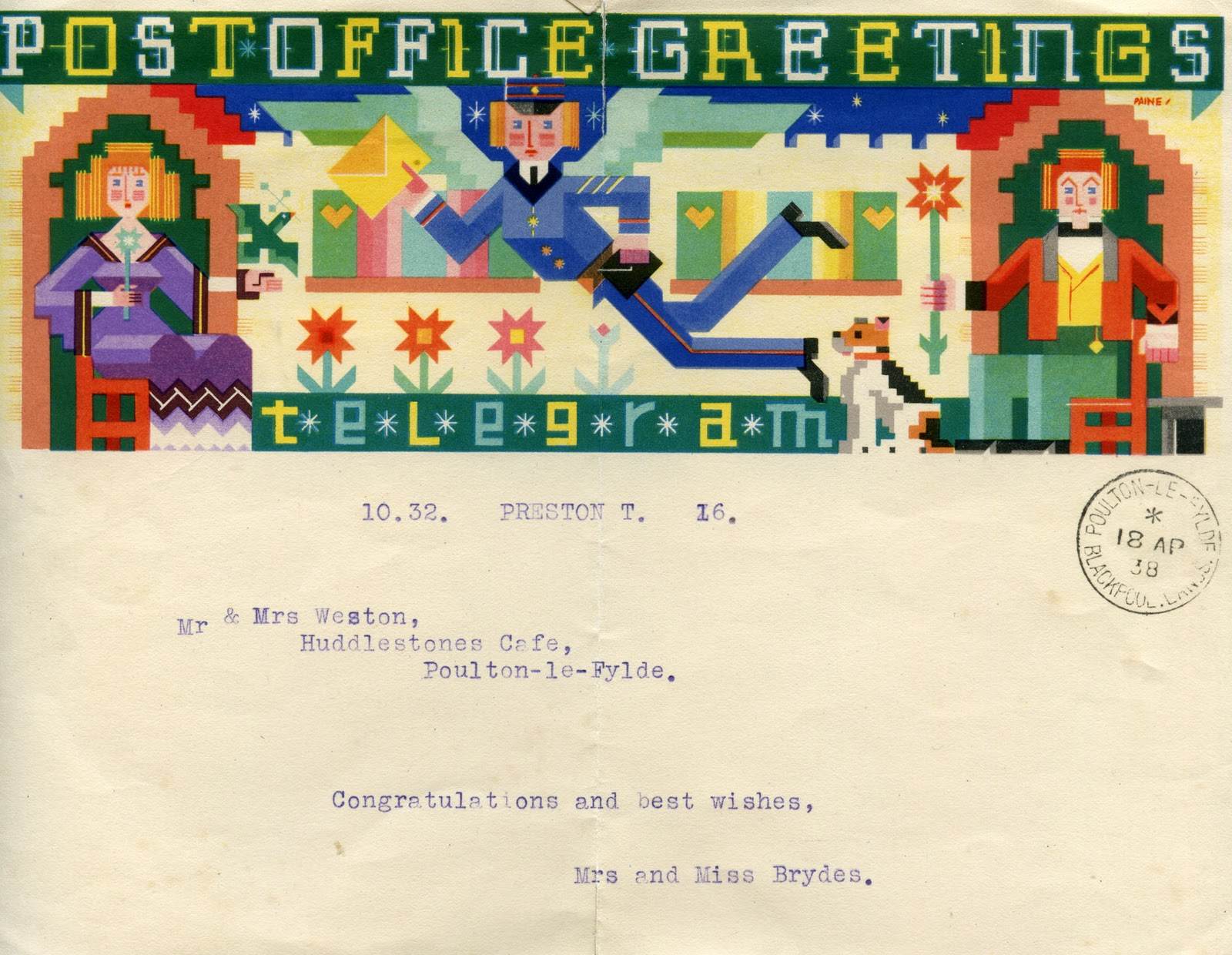 Wedding telegrams were treasured by the couple for their entire lifetime as a piece of history to look back and reflect upon. Generally you would find the telegrams sent to them on the first page of their wedding album, or kept with their cards, a reminder and a keepsake of the day they spoke their vows.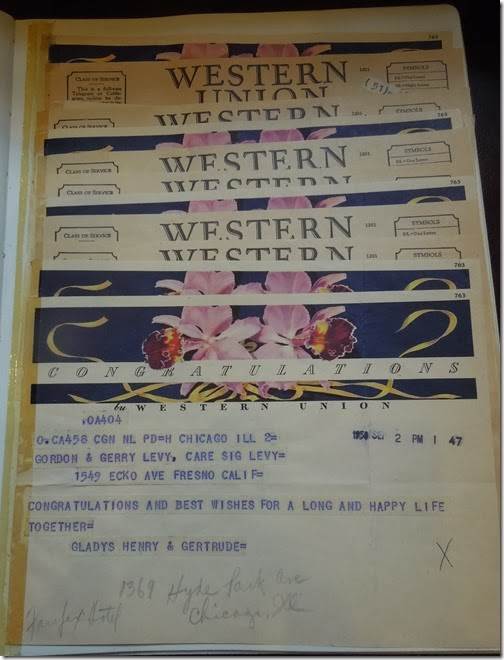 They also sometimes conveyed saucy jokes and rhymes and became part of the Best Mans speech. We'd like to share some of the example telegrams we found but they are WAY too rude for this blog! Regardless of the sauce it was still a great way for people not at the wedding to be remembered and send their best wishes.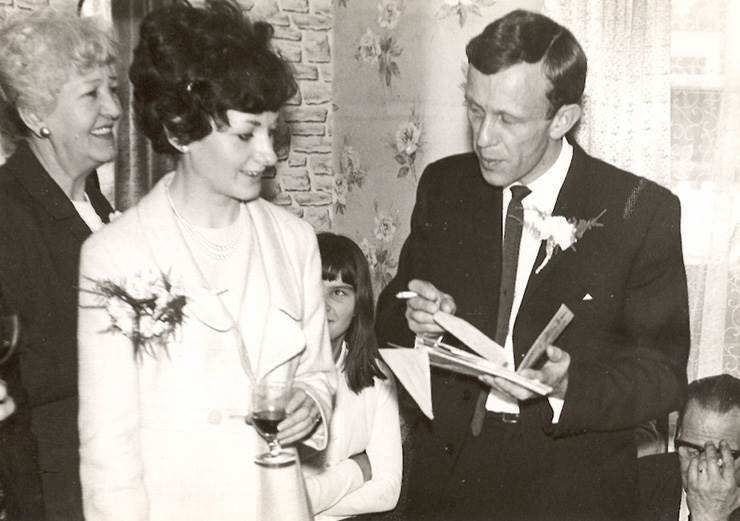 Western Union stopped sending telegrams in 2006 and the last telegram in the world was sent in July last year when India's state-owned telecom company shut its telegraph service, the last of its kind in the world. However, if you still want to create one there are plenty of internet companies that will produce a replica for a wedding you cant attend, try Telegram Stop for a great retro looking version as seen below…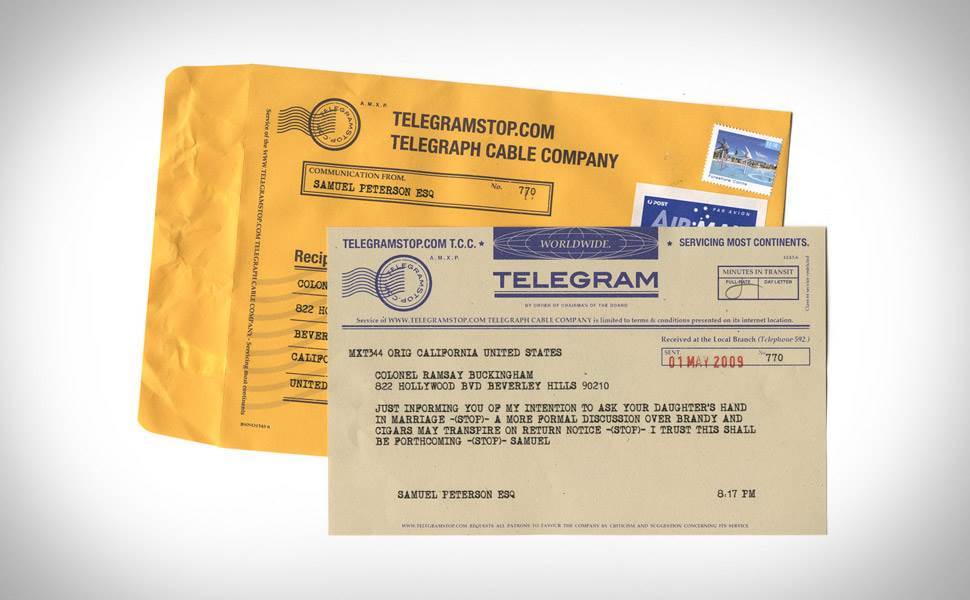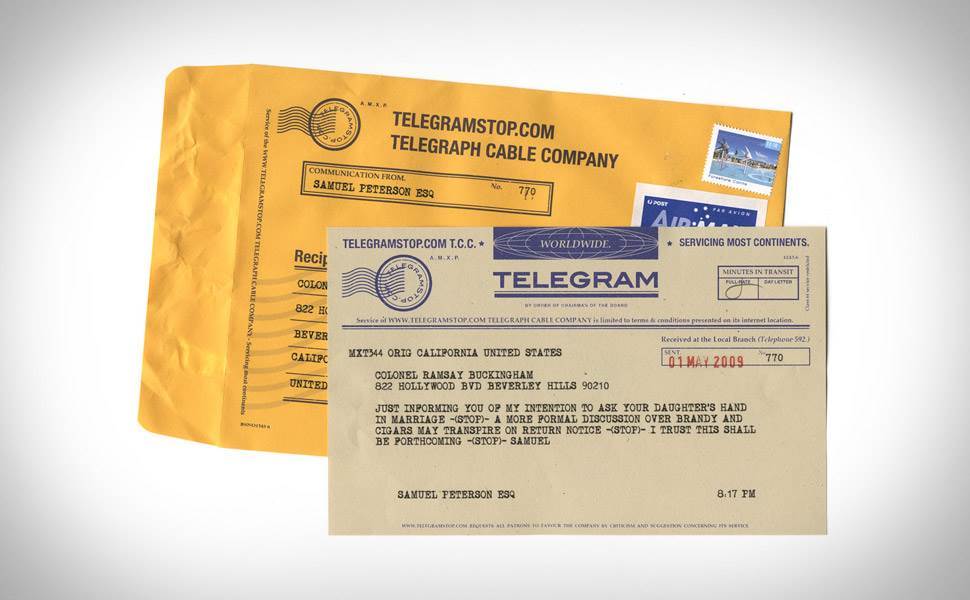 What do you remember from weddings of the past that we don't see so often now? Share one of your wedding memories with us and we'll feature it in an upcoming blog at National Vintage Wedding Fair.
Are you going to be a vintage bride soon? Come visit one of our upcoming vintage wedding fairs in Cambridge on 14th September, Harrogate on 21st September, Stoke Newington, London on 12th October or Chiswick, London on 9th November and find everything you need for your big day. For more details check the website – www.vintageweddingfair.co.uk.
Written by Sarah Gorlov
******************************************ARE YOU A WEDDING BUSINESS?**********************************************