To wear a veil or not – this is a big question for many a vintage bride. In recent years it has fallen out of favour and if it is worn it is worn pulled back as a headdress rather can a face covering. There are many origins of a bride wearing a veil on her wedding day. The definition itself of the word veil is to "obscure, shroud, mask or cover" – so where did this wedding memory come from?
In ancient Rome people believed that evil spirits would be attracted to the bride, so they covered her face with a veil in order to conceal her features and confuse them. Similarly in medieval times, the veil was used to protect a bride from the evil eye and was a symbol of purity, chastity, and modesty. The veil was used as a symbol of a bride's submission and willingness to obey her husband.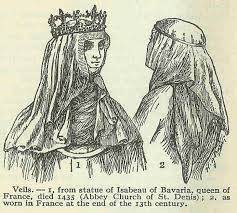 Veils were key in the ceremonies of an arranged marriage. In days past, men bargained with an eligible young lady's father for their hand in marriage and to arrange a dowry. After the ceremony, the veil was lifted to reveal the brides features – this was to keep the groom from backing out of the deal if he didn't like what he saw!
In Victorian times Queen Victoria is widely credited with popularising white and lacy wedding dresses, with all women of the time wanting to copy her look. She chose Honiton lace for both her veil and dress, showing her support of the British lace industry. Her veil was long, worn upon a wreath of flowers, edged with the aforementioned lace and created a frenzy for a long 'cathedral length' veil.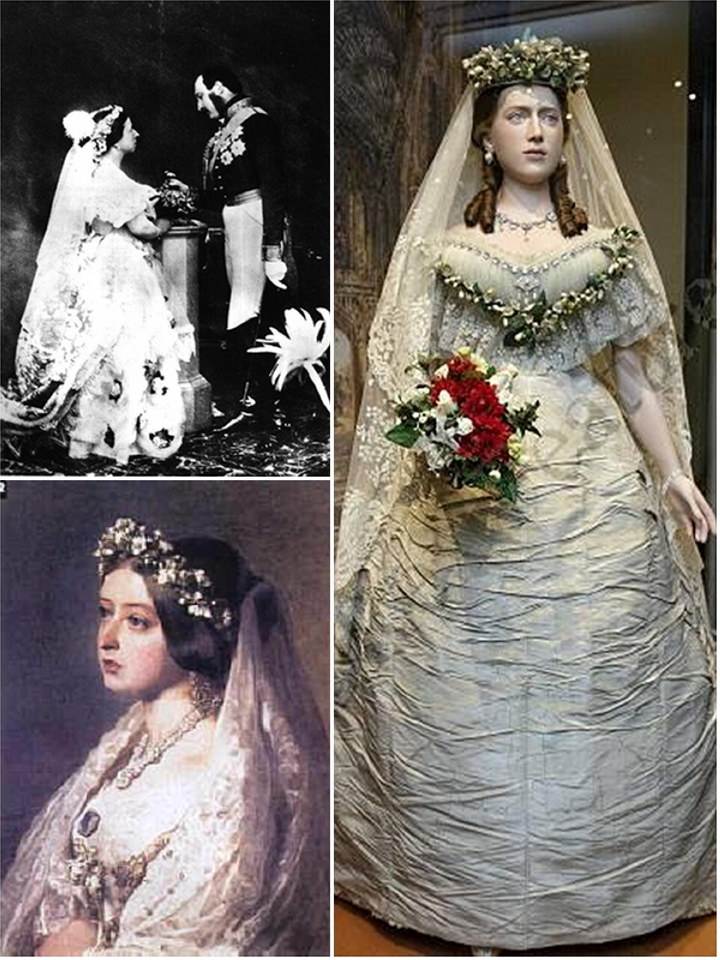 The trend for long veils continued through the romantic fashions of the 20's and 30's with brides always being veiled as they walked towards their groom. Only after they we pronounced man and wide would the veil be lifted. So many women adopting a crop or bob, headpieces were extremely important as brides-to-be sought for ways to enhance the look in a feminine way – the Juliet Cap veil (named after Shakespeare's Romeo and Juliet) was the popular style choice.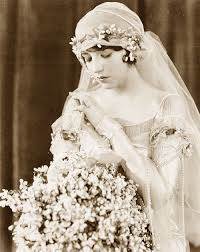 The 1940s was the time for war austerity which influenced all fashion. Many European brides couldn't afford wedding gowns, nor was fabric easily available. Most brides got married on short notice, and they simply wore their best suits and hats. Brides that could create a wedding dress would use the veils of their mothers or mothers-in-law. By the 1950s with changing fashions, it was all about full skirts, tiny waists and elegant collars. Veils were back but in a smaller way such as a birdcage veil or a small veil on a skull cap.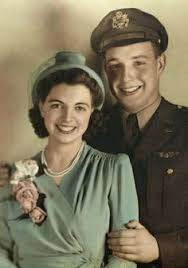 With the 60's and access to man-made fabrics veils got fuller (and cheaper) and by the 1970s with the influence of flower power brides wore floral wreaths and draped their long veils over them. And in the 1980's…they went OTT with Princess Diana defining the trend with a 25ft one!
With the present moment being possibly the best decades for bridal veils, as today's brides are free to follow their own style and forgo the veil altogether if they don't want one, using only accessories in their hair if they wish. It also used to be that brides marrying for the second time were not supposed to wear a veil, especially a white veil. Nowadays, it's perfectly acceptable to wear a veil for a second marriage if you want to. We say go for it and follow a romantic wedding memories tradition that has been around since the first ever wedding.
Are you going to be a vintage bride soon? Come visit one of our upcoming vintage wedding fairs in Cambridge on 14th September, Harrogate on 21st September, Stoke Newington, London on 12th October or Chiswick, London on 9th November and find everything you need for your big day. For more details check the website – www.vintageweddingfair.co.uk.
Written by Sarah Gorlov