In todays blog we get the chance to share the gorgeous 1950's style summer wedding of Rachel Walker and Simon Anthony in historic Cambridge.
NVWF: Tell us about yourselves? How long have you know each other? When did you get engaged and then when did you marry?
We live in southwest London and have known each other for 10 years. I work teaching sewing and dressmaking classes in London, design stitching kits and work on commission pieces. Simon works as a property underwriter in London. We were engaged in 2011 and married in July 2012 in Cambridge.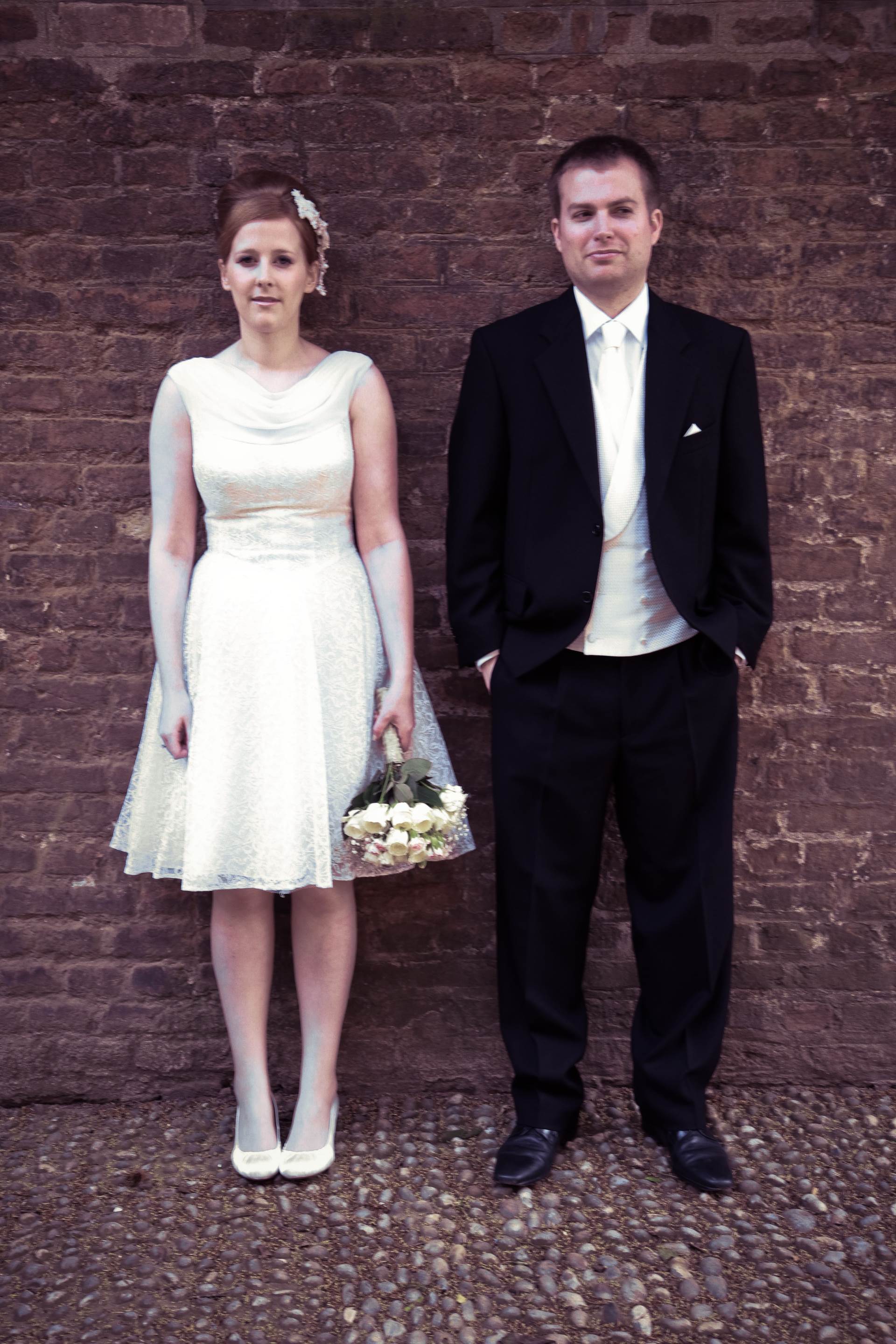 NVWF: What was your vision for your wedding when you were growing up a was it vintage or more traditional?
I didn't have any specific ideas of what I wanted for a wedding when I was younger. I became interested in vintage styles and fashion about 10 years ago, it was then a natural choice to have a vintage style wedding when I began planning in 2011. I had always known that I wanted a small wedding with family and our closest friends, so we had a guest list of just 48.
NVWF: Why did you want a vintage wedding and what elements were vintage?
I wanted a vintage wedding because I think that vintage dresses and accessories are so much more elegant and romantic than more modern wedding fashions and styles. I also like reusing old or unwanted clothes, giving them a new lease of life. Most of the elements of our wedding were vintage including my dress, accessories, car, photography style and table decorations.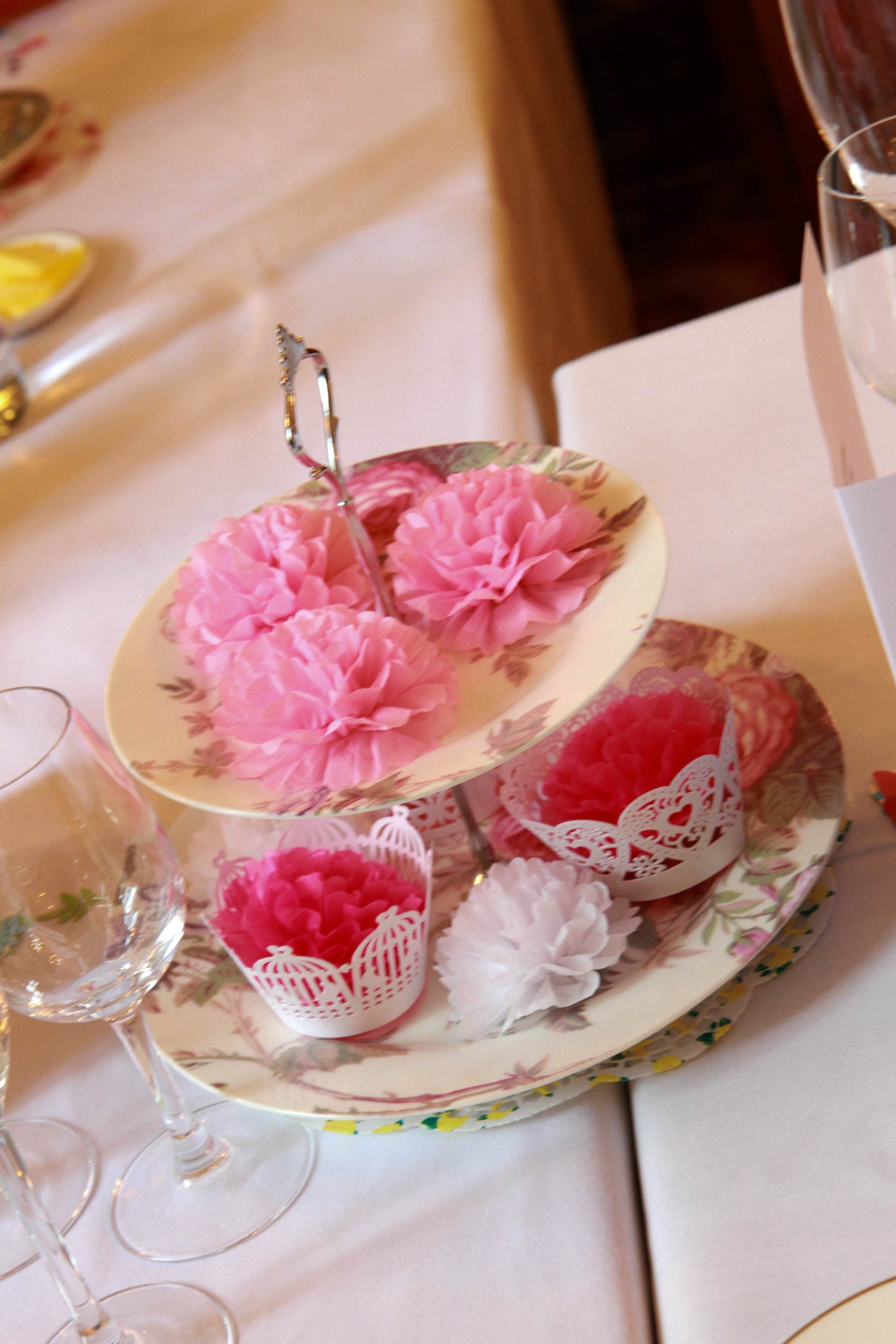 NVWF: How did you choose your venue?
At the time we got engaged we were living in Cambridge because I was studying for a PhD at Cambridge University. I wanted a traditional wedding venue with character and then I discovered that as a student I could get married at my college chapel in Cambridge (Gonville and Caius College). It has a lovely traditional chapel and surrounding gardens in central Cambridge. For the wedding reception, after looking at several potential venues, we chose St. John's College, Cambridge because of the lovely grounds that surround the College and river Cam and the traditional dining rooms.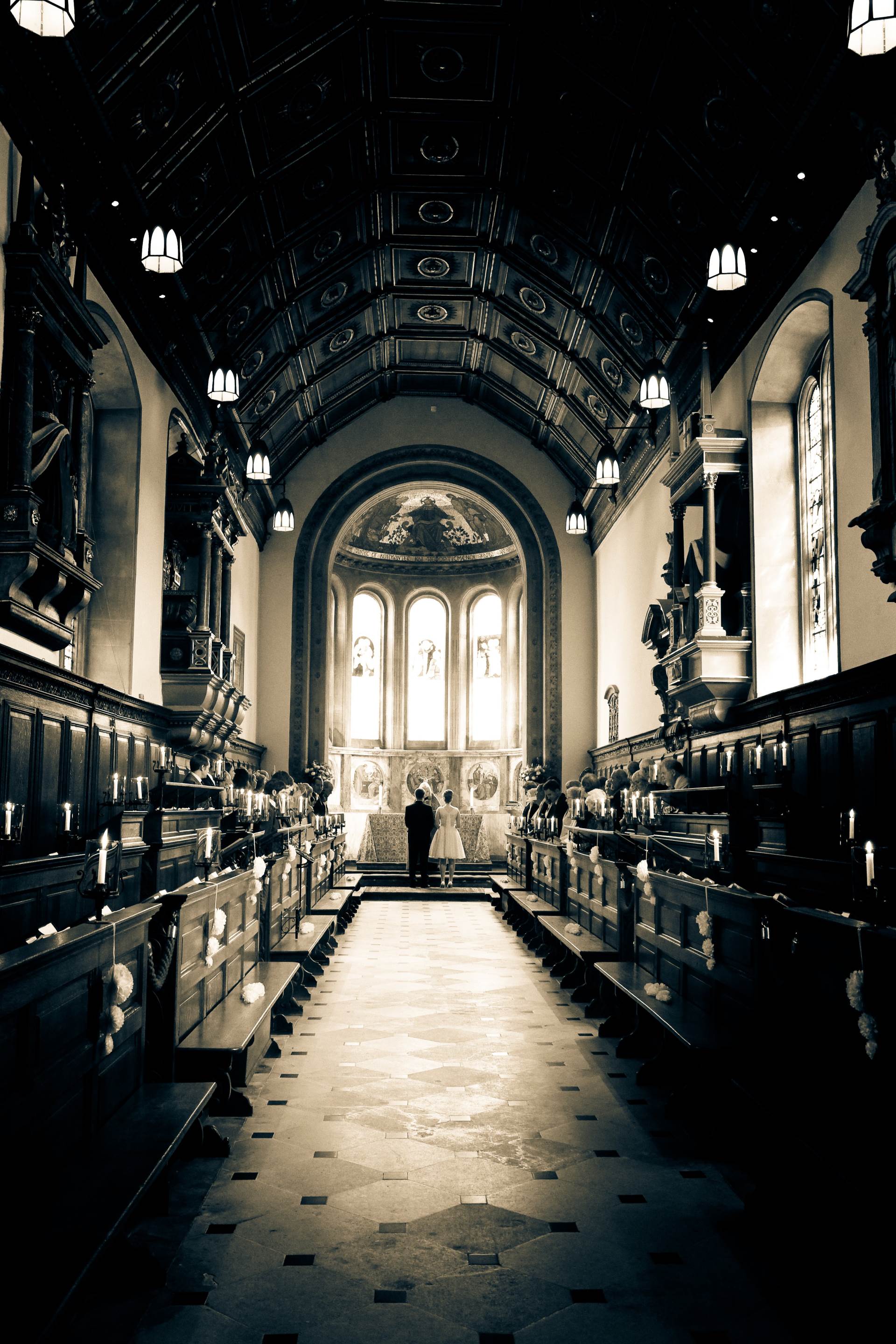 NVWF: How did you choose your dress?
I wasn't sure which vintage style of dress I wanted but I have always liked the 1950s/1960s era in particular so I searched online and looked at wedding magazines for vintage designers. When I found The Vintage Wedding Dress Company, owned by Charlie Brear, I thought this was the perfect place to start. I booked an appointment to try on dresses with my mum and selected five original vintage dresses from a selection available of around 30. The first dress I tried on was perfect and we bought it there and then! It was a 1950s style short lace dress from Paris with lovely cream chiffon around the front neckline and hanging down the back of the dress. I also sourced a 1950s wedding clutch bag and delicate matching hair comb with ivory flowers online from Rokit. The ivory clutch bag still had a blue bow in it from the last time it had been used for a wedding.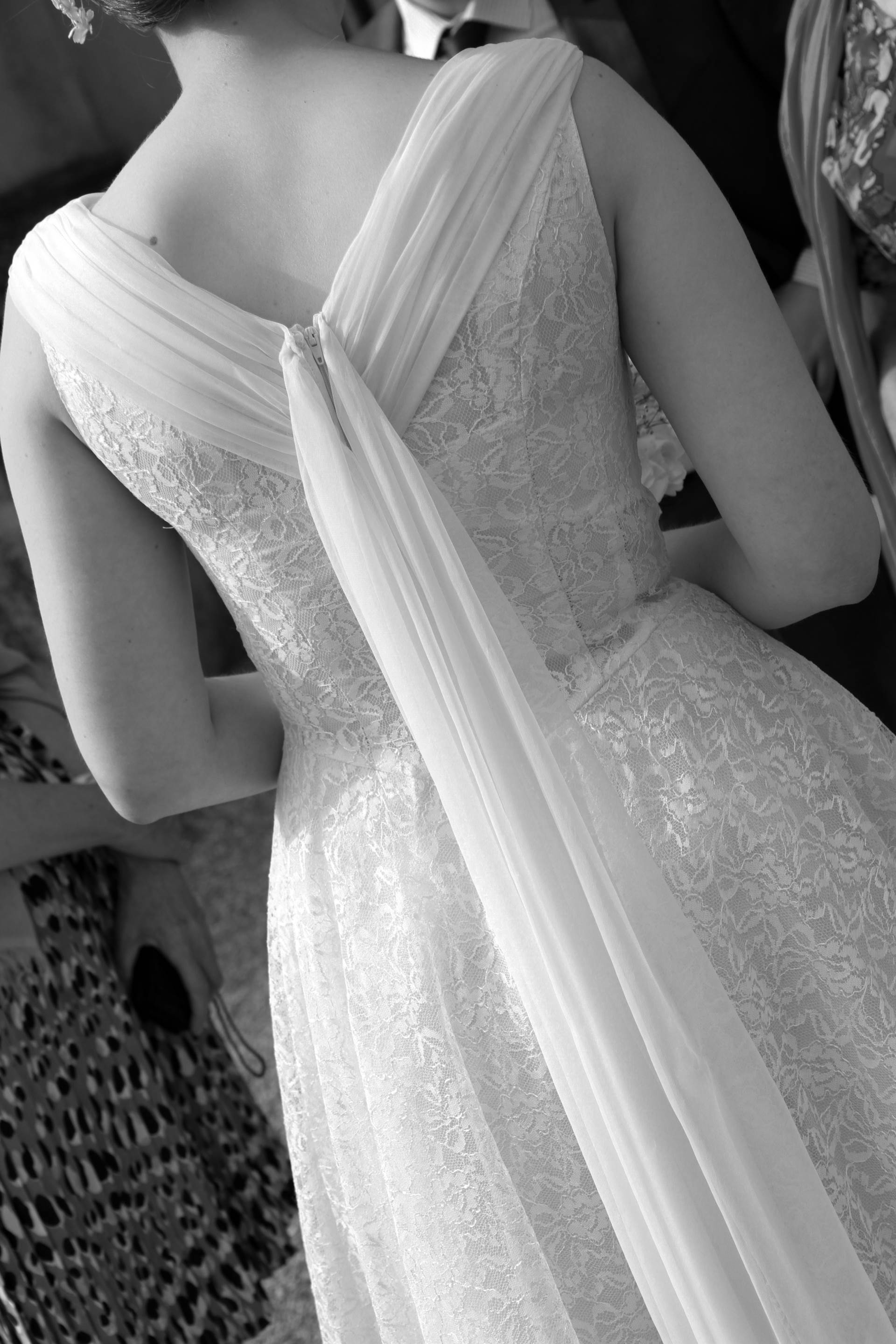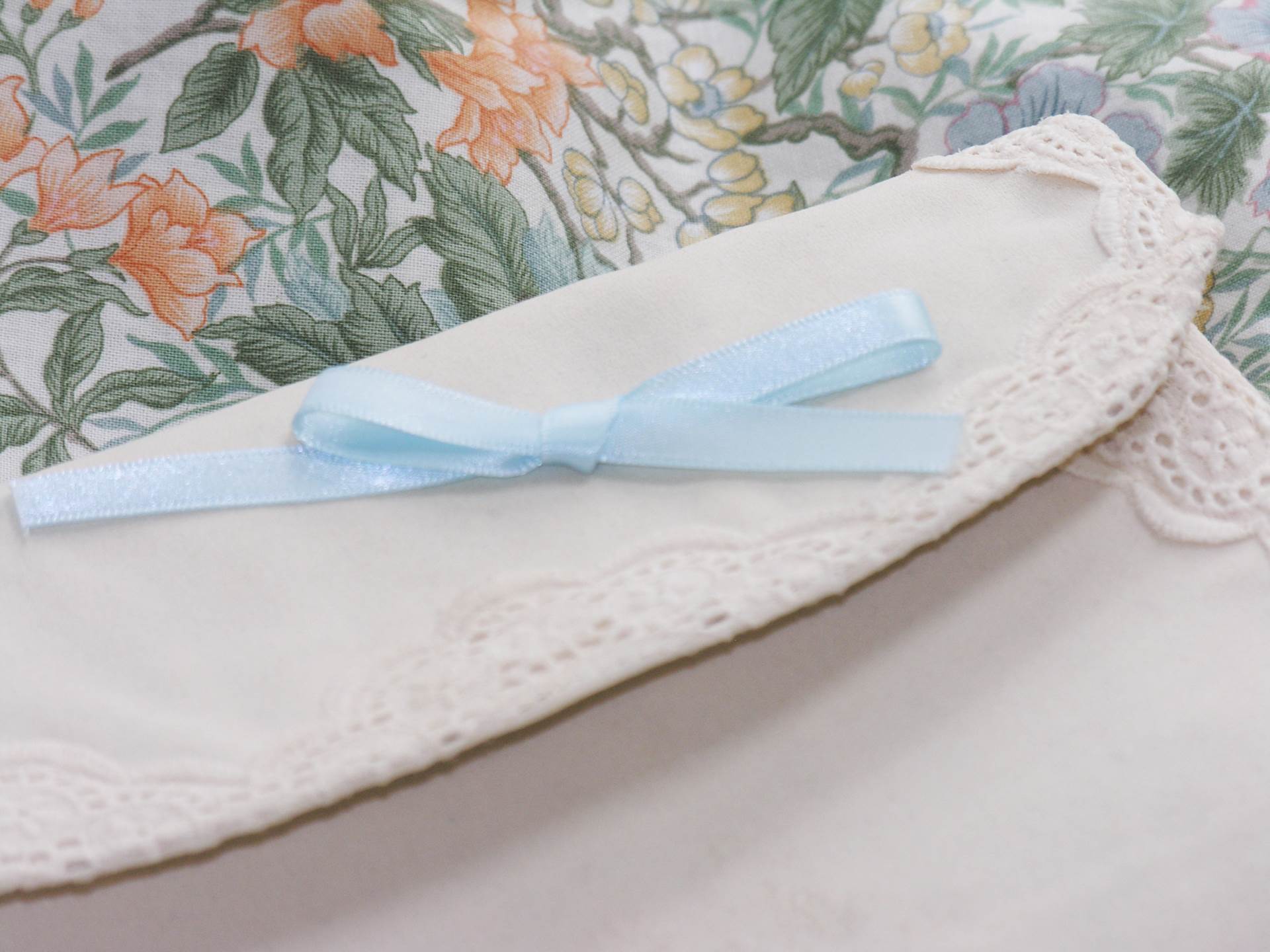 NVWF: Was there a theme to your wedding?
The dress was the first thing I bought and as this was a vintage 1950s dress, I then themed the rest of the wedding in a 1950s style. I also wanted as many elements of the wedding as possible to be personal to us. My sister designs cards and she made our save the date, wedding invitations, order of service, place name settings and thank you cards. With the help of my mum and sister we created the flower arrangements for the reception tables and bouquets for the bridesmaids and myself. Our friends Alison also made the vintage style wedding cake and Gemma made the wedding bands.
NVWF: How long did it take to plan and what were your main influences for the day?
I spent around 18 months planning the wedding – my influences were quite general and my inspiration mainly came from wedding magazines, online searches and my own design ideas.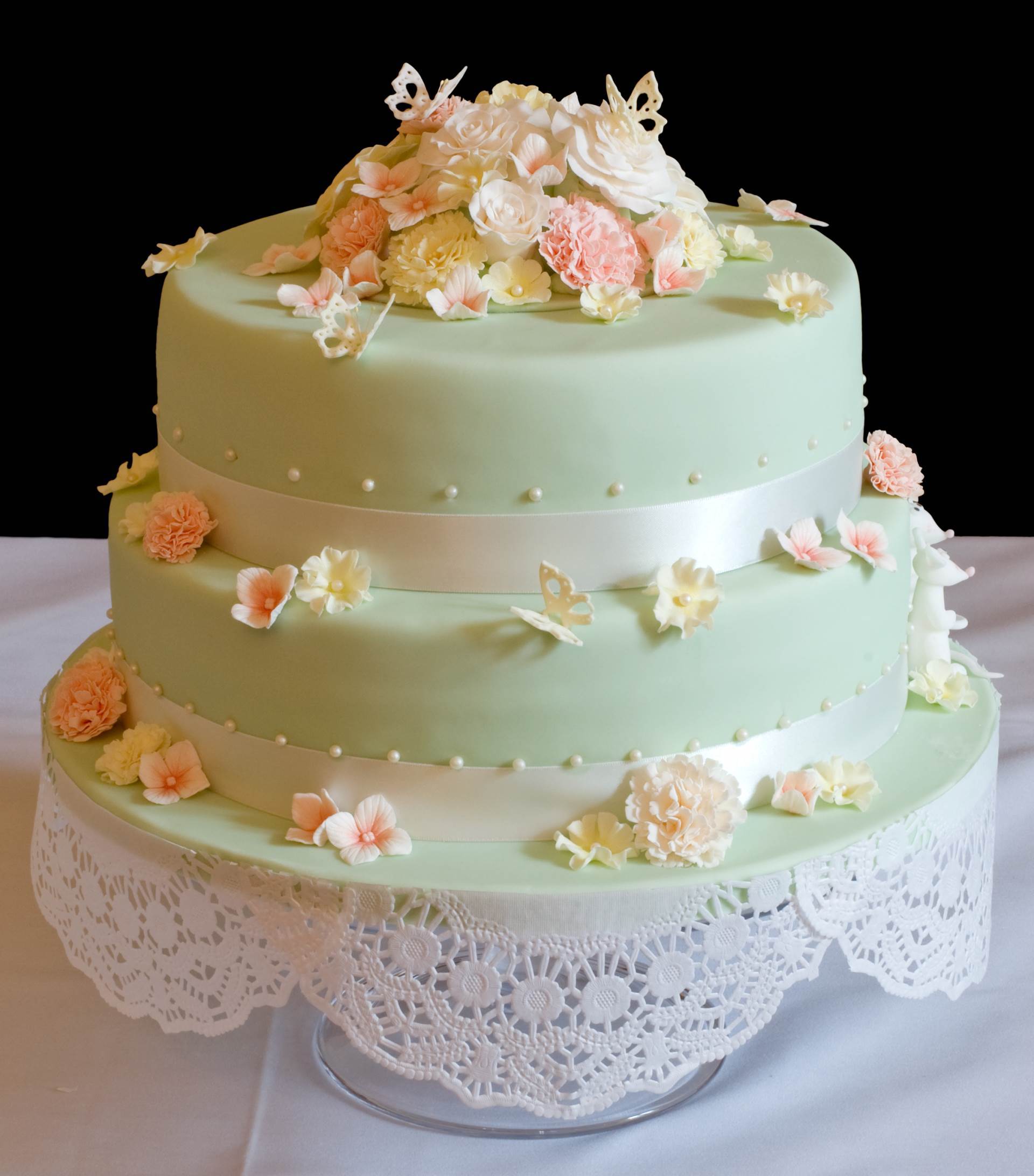 NVWF: And finally, what was the best part of the day?
The best part of the day was just after we had the ceremony and we were driven from Gonville and Caius College along King's Parade to St. John's College in a 1953 Rolls Royce Silver Wraith. We were driven through the grounds of St. John's College to be greeted by all our friends and family for drinks on the lawn by the river Cam. It was a beautiful sunny day and the setting was perfect.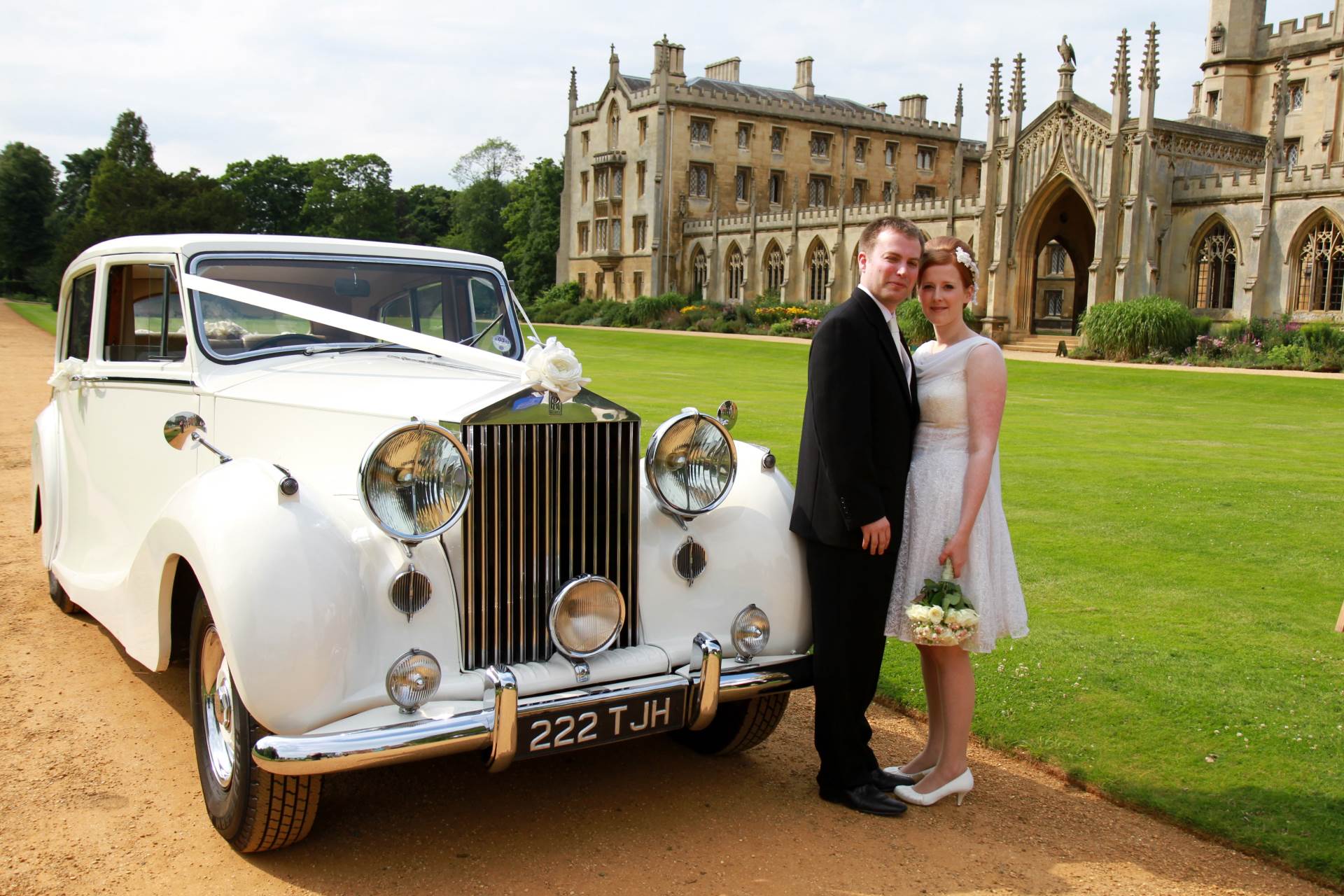 Photo Gallery –
Credits –
Unless stated otherwise all photography : Joanna Hudson Photography
Are you going to be a vintage bride soon? For ideas and inspiration join our mailing list for details of our upcoming events.
Written by Sarah Gorlov.