Today's wedding fills me with joy as it is a back yard wedding which is exactly what I wanted to do for my wedding. In the end we decided against it, but looking at this I now wished we had! It features the wedding of Sarah and Nicholas; the bride is the sister of one of our favourite exhibitors Kate McCarthy who took the photographs on the day.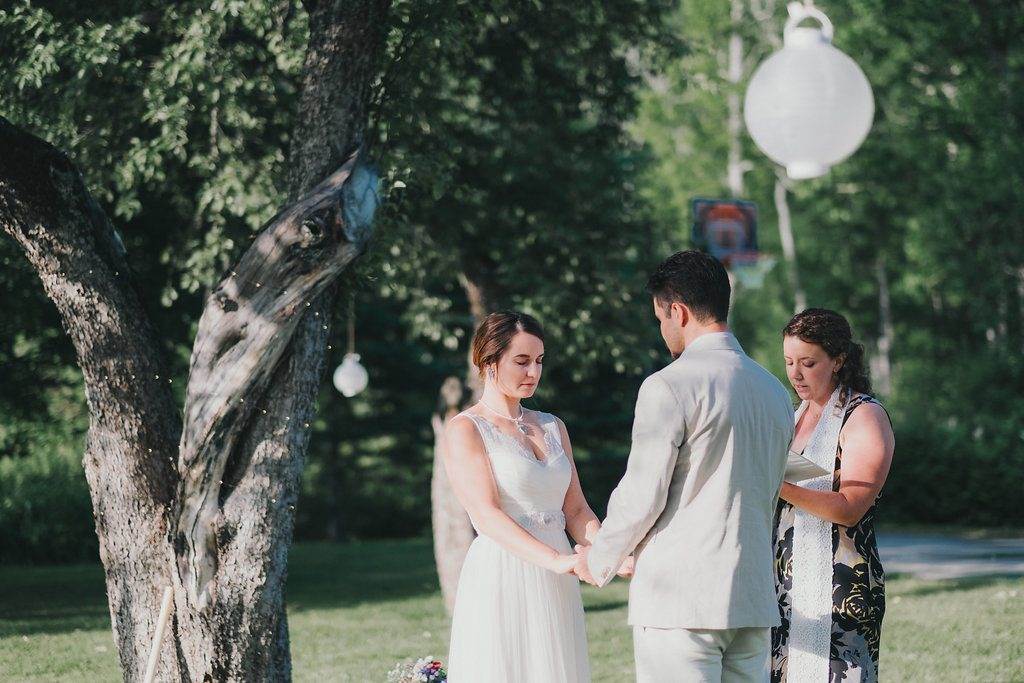 Sarah Caouette & Nicholas Bennett got married in an intimate back yard wedding ceremony in the small, rural town of Chelsea, Vermont where they live. They got married on July 8, 2017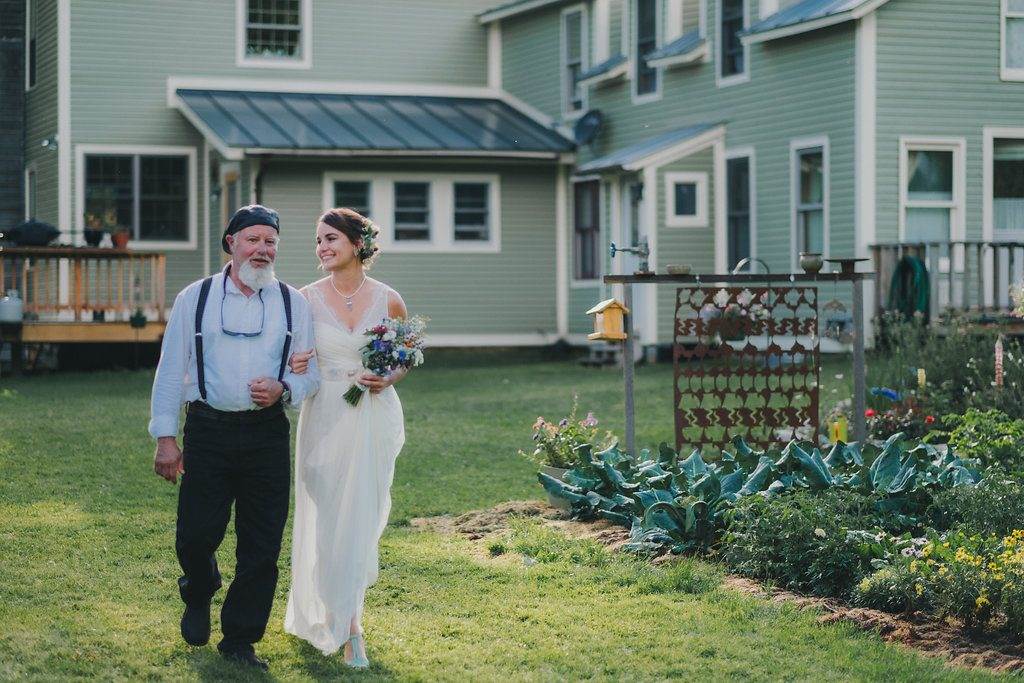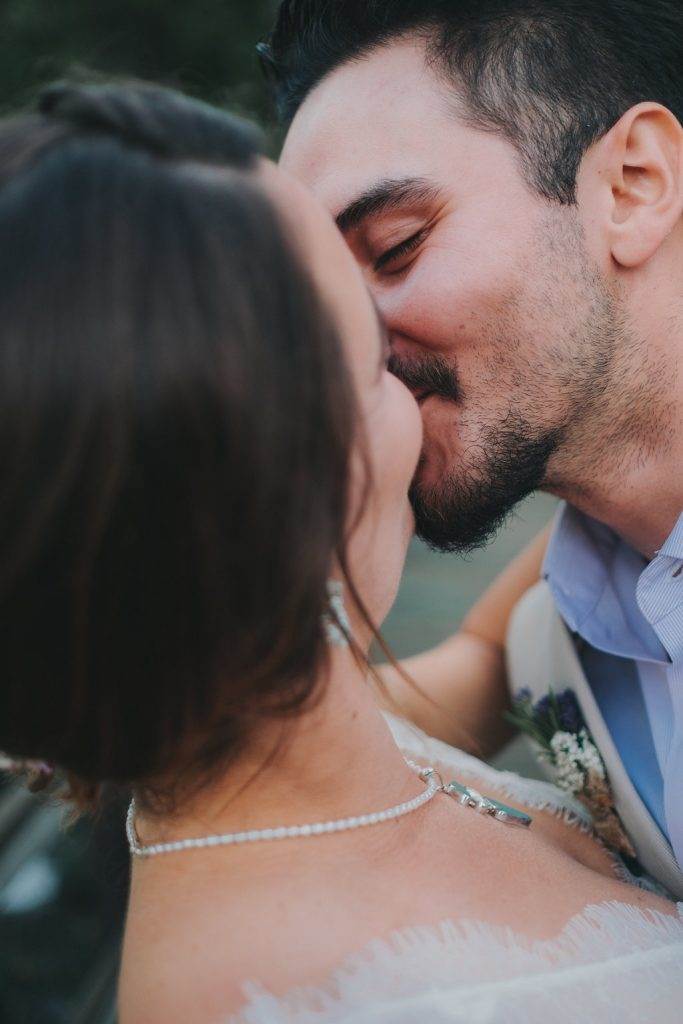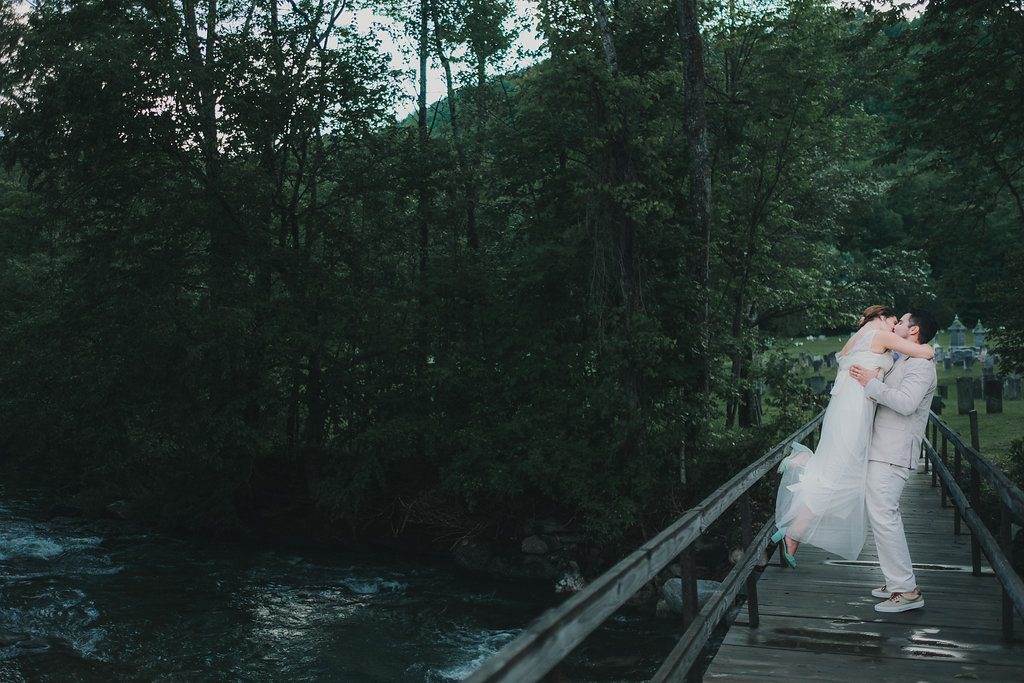 How they met
"We met in the coastal city of Portland, Maine. I was working at a billiards club, while putting myself through school and Nick would come into the pub and order a beer once or twice a week. This went on for a few years and we got to know each other through conversations we had back and forth over the bar. A co-worker, after witnessing these interactions for a couple of years, suggested we go out with each other (he knew Nick from outside of work, and knew him to be a real nice guy). But I didn't think seriously about it and actually laughed it off, because at the time, the only thing I was serious about was being a writer and being single.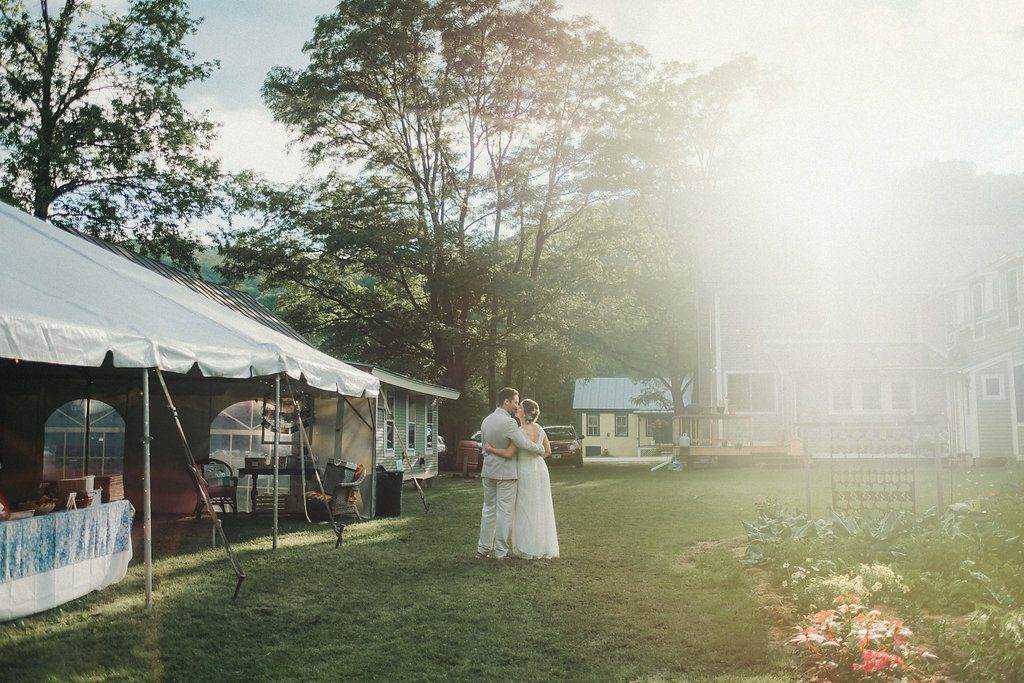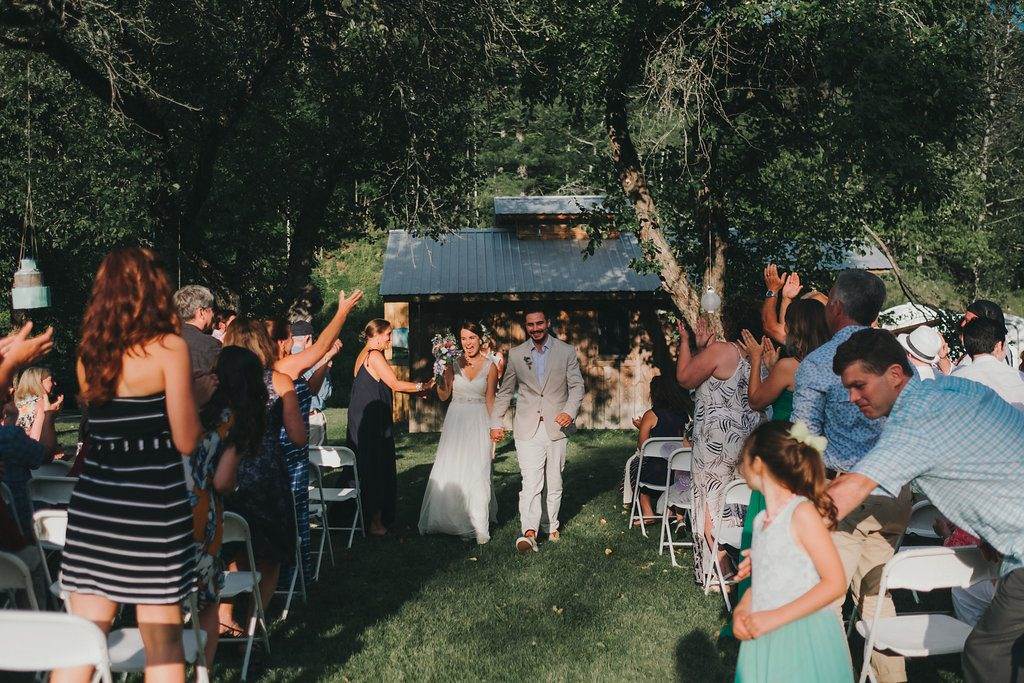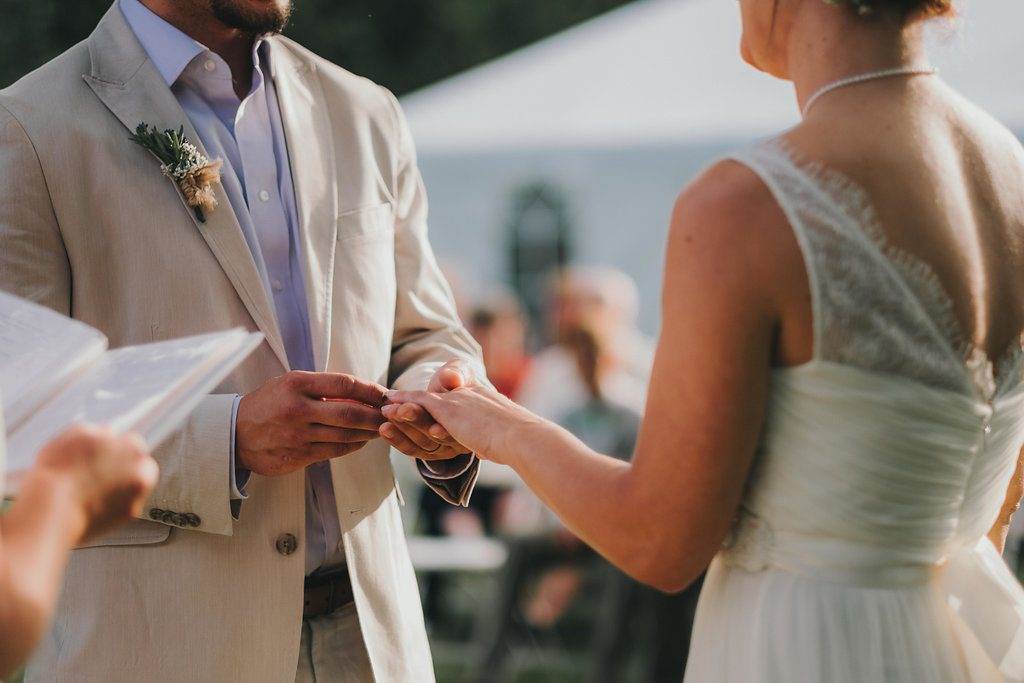 Getting involved with some guy I met at the pub, just sounded like a distraction. Anyway, on one particular day Nick and I were joking about where we would run off to if we could just up and quit our lives and go anywhere in the world. Nick said he was actually travelling to Honduras soon and was excited about his next adventure. I told him I would run away to Uruguay, and blurted out something along the lines of, "We should find an adventure together.." He didn't think I was completely crazy and we went out on our first date soon after that. We didn't end up in Uruguay, but have gotten to have a handful of awesome travelling adventures, and we did run away together, to Vermont."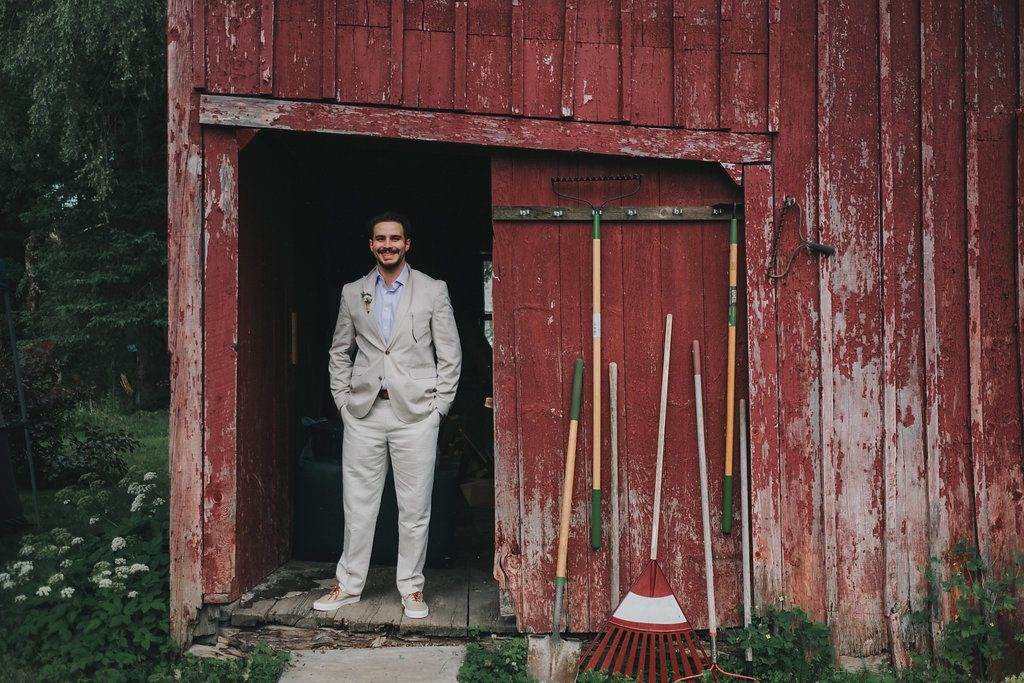 The Proposal
"It wasn't a conventional sort of proposal. It was a Sunday afternoon and we had just woken up from a nap. A family friend had recently passed away rather suddenly, and it had been a challenging couple weeks dealing with such a loss. Our friend had been a good man and had shared 40 years together with his wife. A marriage so beautiful was inspiring to us both. We cried and laughed about how devoted those two had been to each other, and decided we wanted to know what that kind of love could be like. We spent the rest of the summer telling our close friends and family we were getting married. They were all over the moon with the news.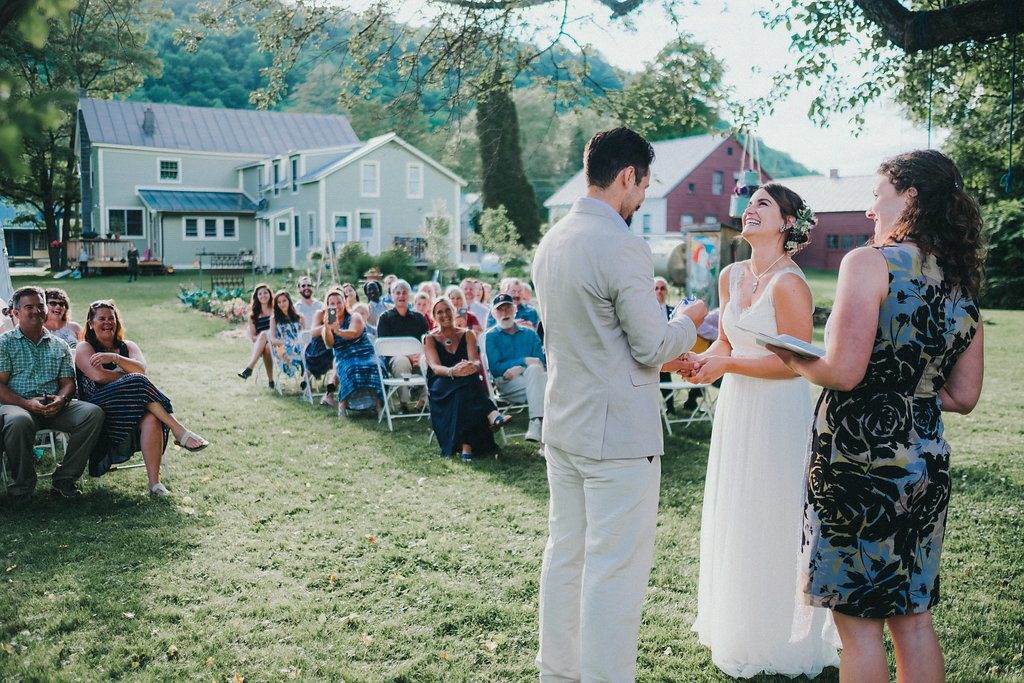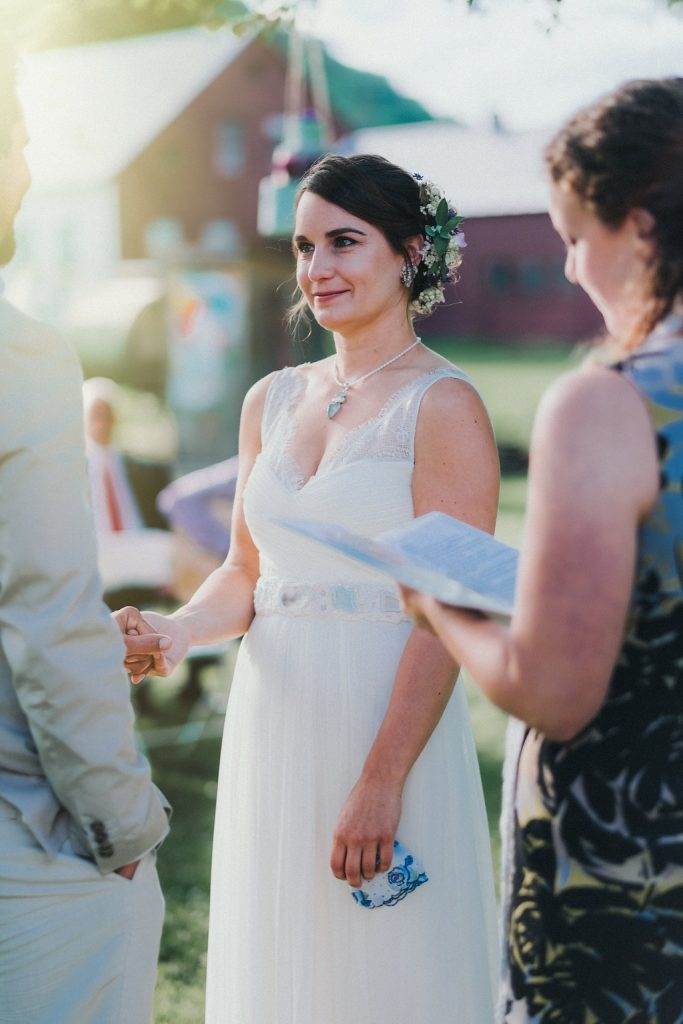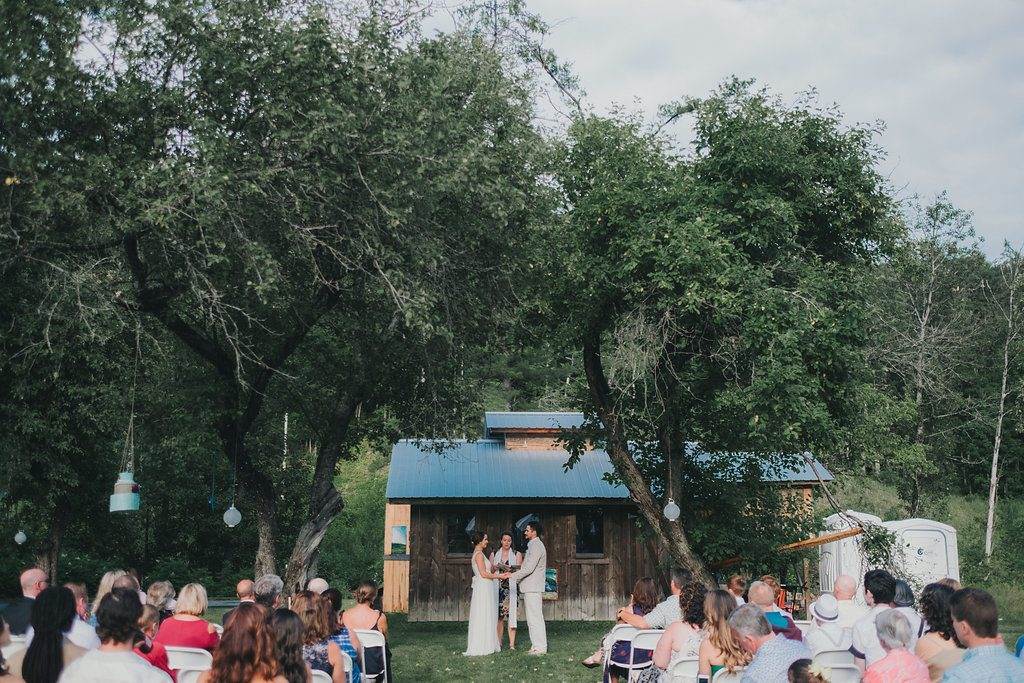 We planned to have a small gathering (60-70 people). The tricky part was that all our closest friends and our families lived pretty spread out (across the country and across the pond). So the logistics of bringing all these people together was a bit complicated. We also live in a pretty remote place in Vermont, and there isn't much for accommodations. We offered a list of suggestions, but everyone was pretty creative and flexible when it came to finding places to stay. Some rented houses, while others camped, and even some local friends were willing to put up some of our far-away friends. One group of friends, even stayed on an organic farm where they got to learn how to milk cows in the morning. Lots of people came for more than one day. So, it turned into a week-long party and celebration"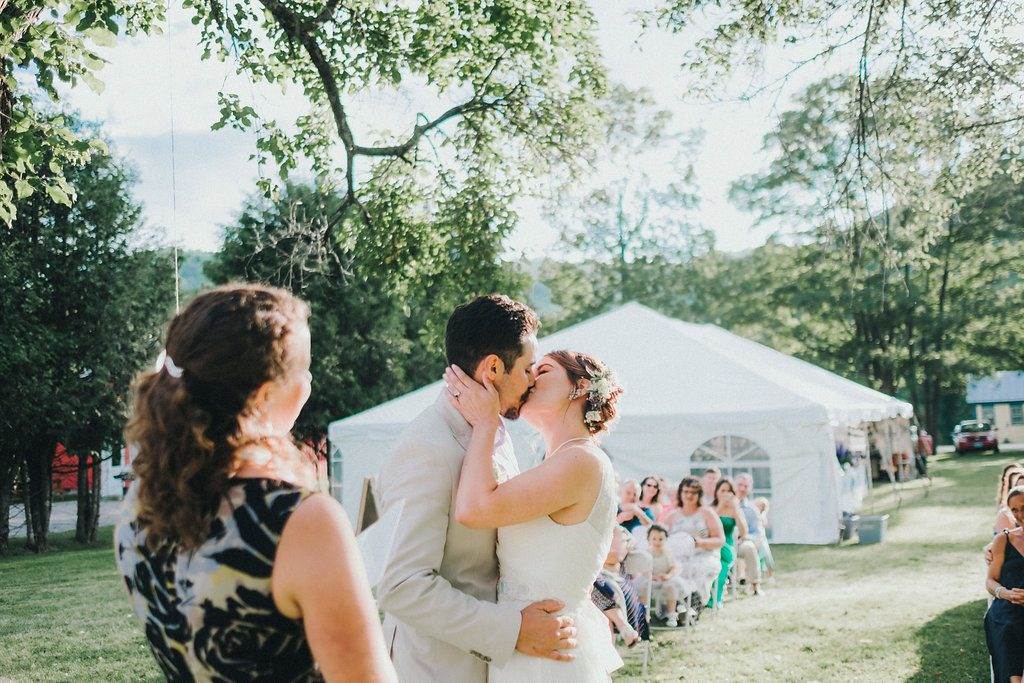 The Theme
"Rustic and "homegrown" garden party back yard wedding was our theme. We wanted to engage our neighbours and hire as many local vendors as possible. People really dig that here in Vermont. We also wanted to provide a genuine Vermont experience for those who had never travelled to this part of the Northeast before. We wanted to be down-to-earth and have folks really enjoy their time here, but also have time for our families to get to know each other."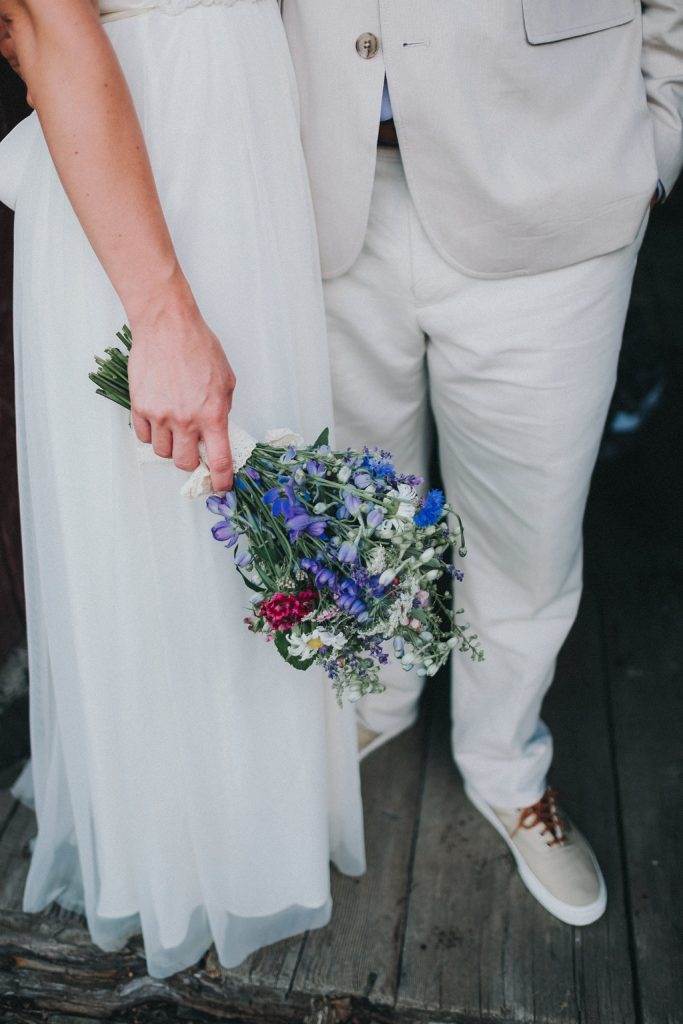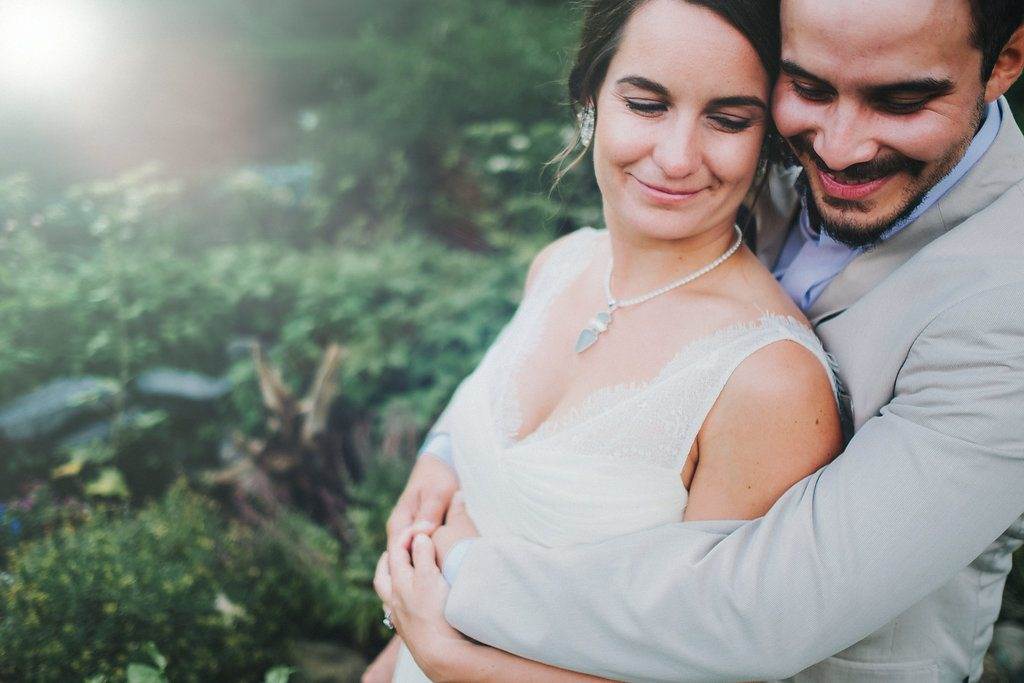 The Dress
"My dress was from BHLDN (Anthropologie's wedding collection), a 1930's style French tulle and with lace. I wanted a dress that was simple, elegant and classic. My shoes were vintage-style and mint green. I designed the belt, which incorporated beach glass and shells Nick and I had collected in Maine and my grandmother did all the bead and sash work. The ring was custom made by a local jeweller with my grandmother's sapphire and diamonds. Also, I had her handkerchief from when she was a young woman (my something blue). My earrings were also from my other grandmother; clip-ons from the 1940's.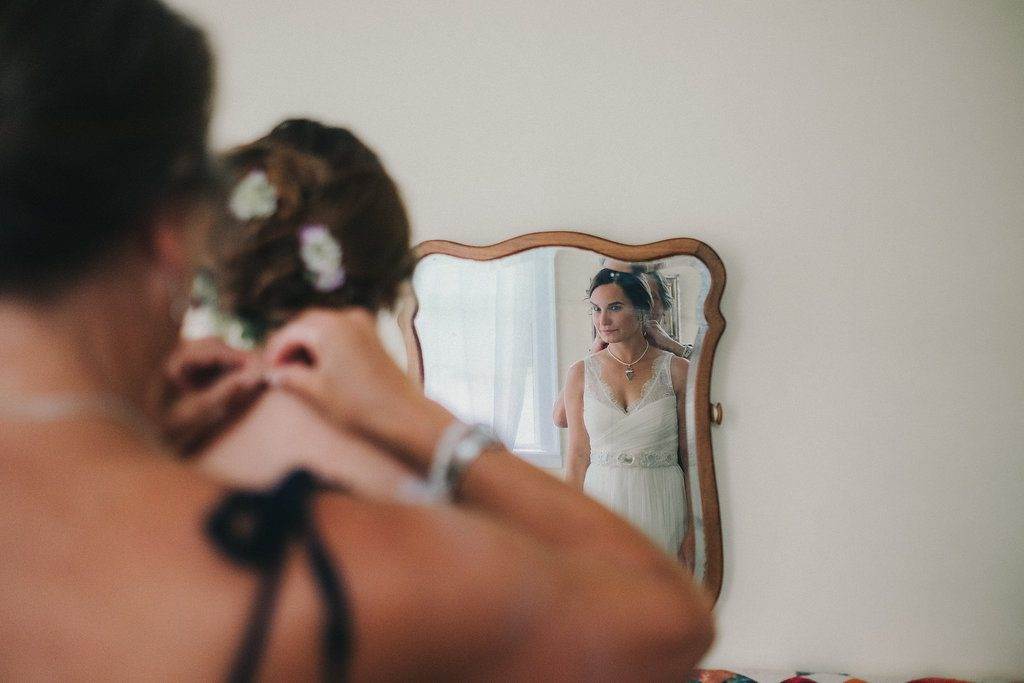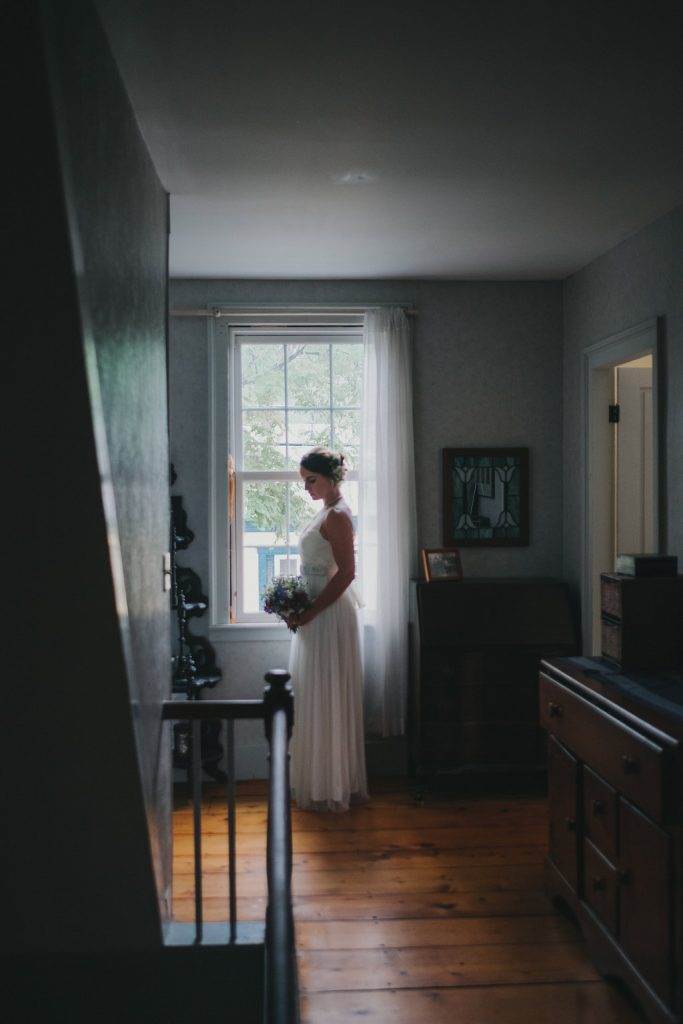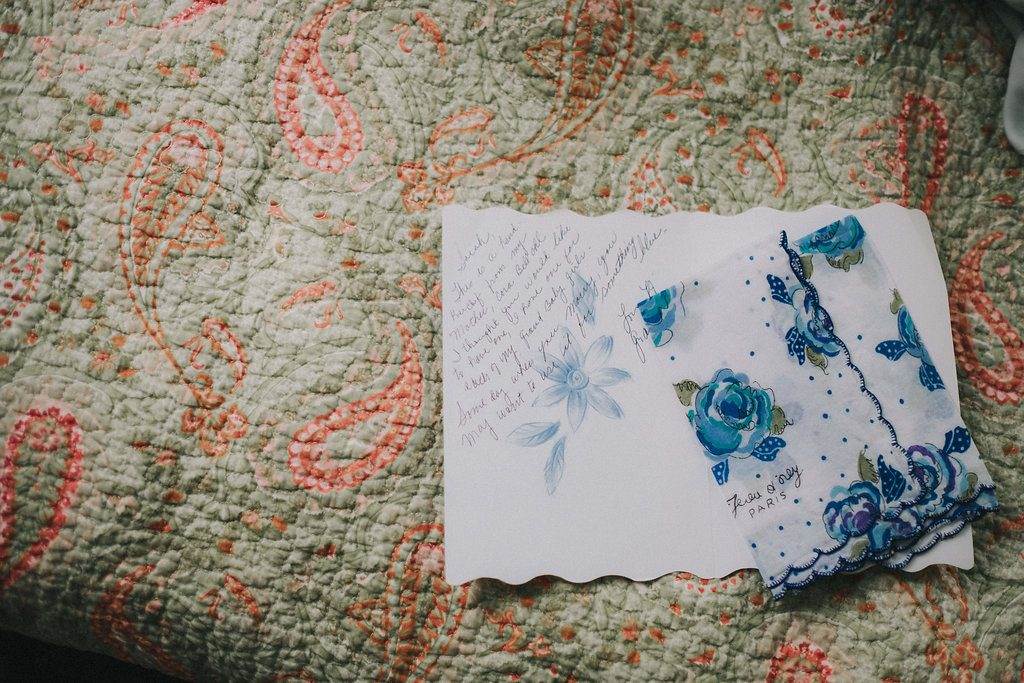 The suit was from Men's Wearhouse summer collection. It was a tan linen suit with a lavender shirt.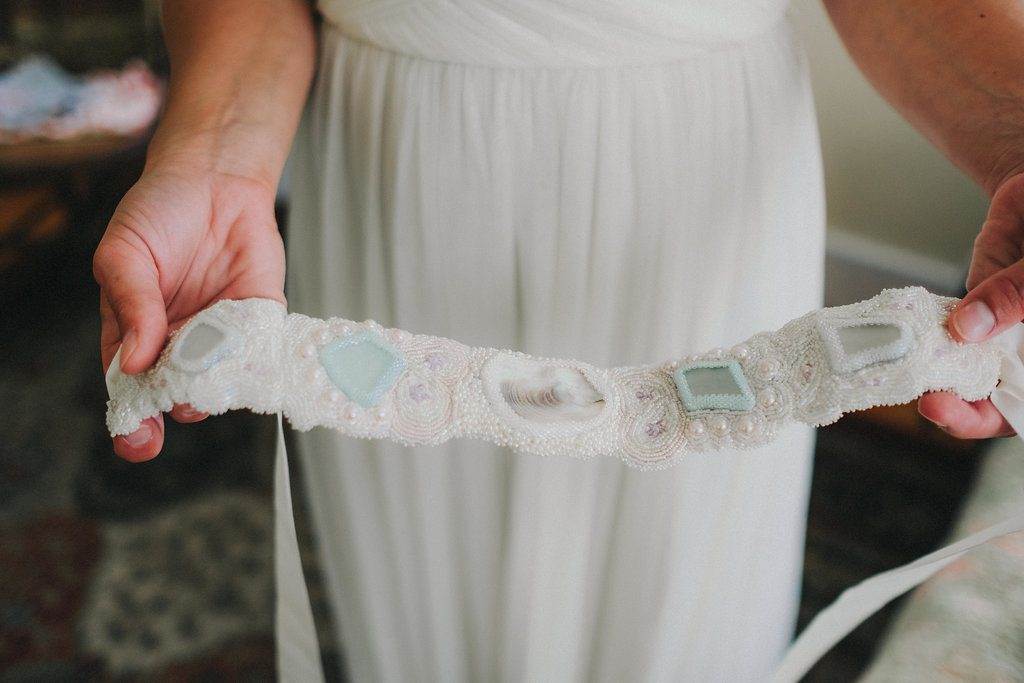 We decided to have two ring bearers and a flower girl instead of a full wedding party. The boys carried the rings in a fishing bait box and attached to a fishing reel. The flower girl wore purple fairy wings."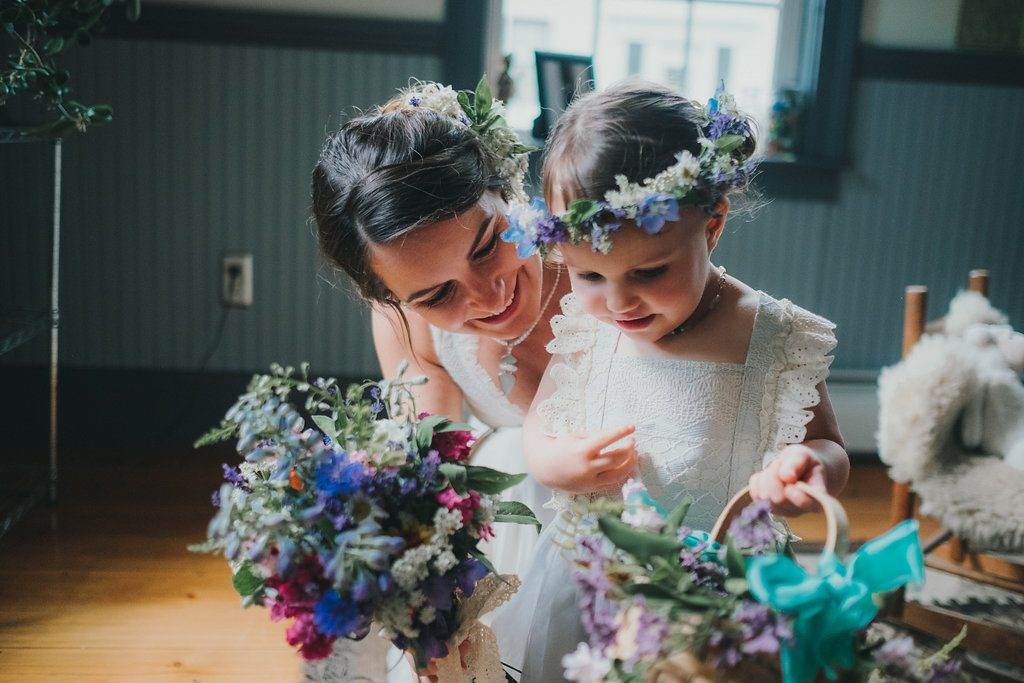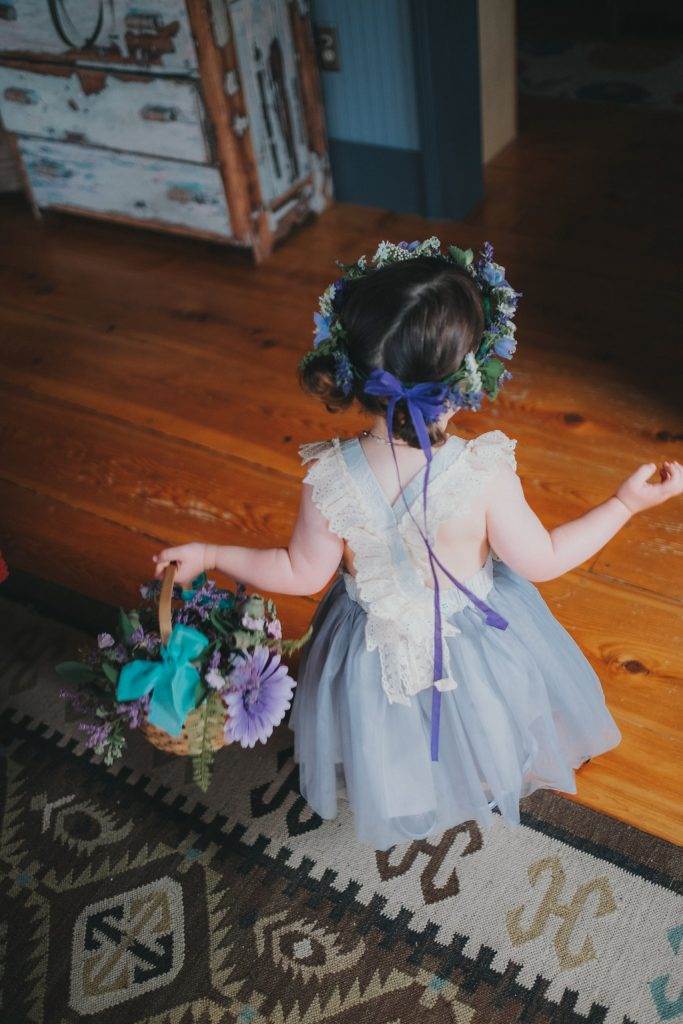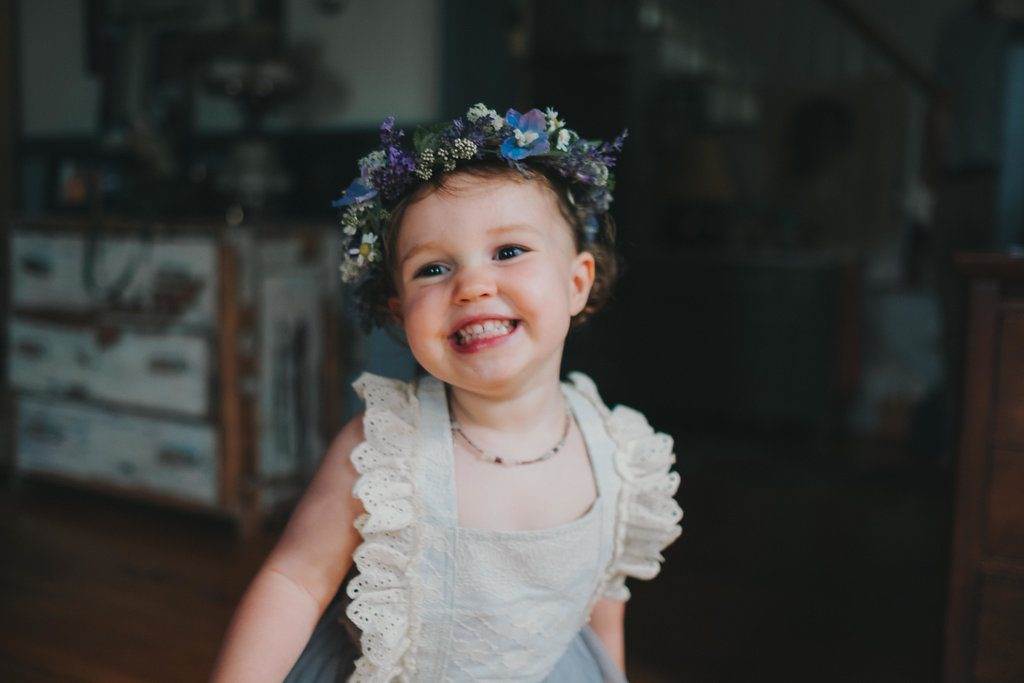 The Details
"We had an assortment of pies, cakes and fruit tarts from the New England Culinary Institute. The flowers were all wildflowers that were in season in Vermont, that came out of a friend's garden. The favours were custom-made tea tins from a herb farm in town and match boxes with our monogrammed initials & wedding date. For catering, we had locally-sourced BBQ (pulled pork, brisket and rosemary chicken). All the different pieces that had sentimental value to me and Nick, were taken into consideration. Especially, having my grandmother there in spirit (with the items I inherited and incorporated), meant so much to me and my family."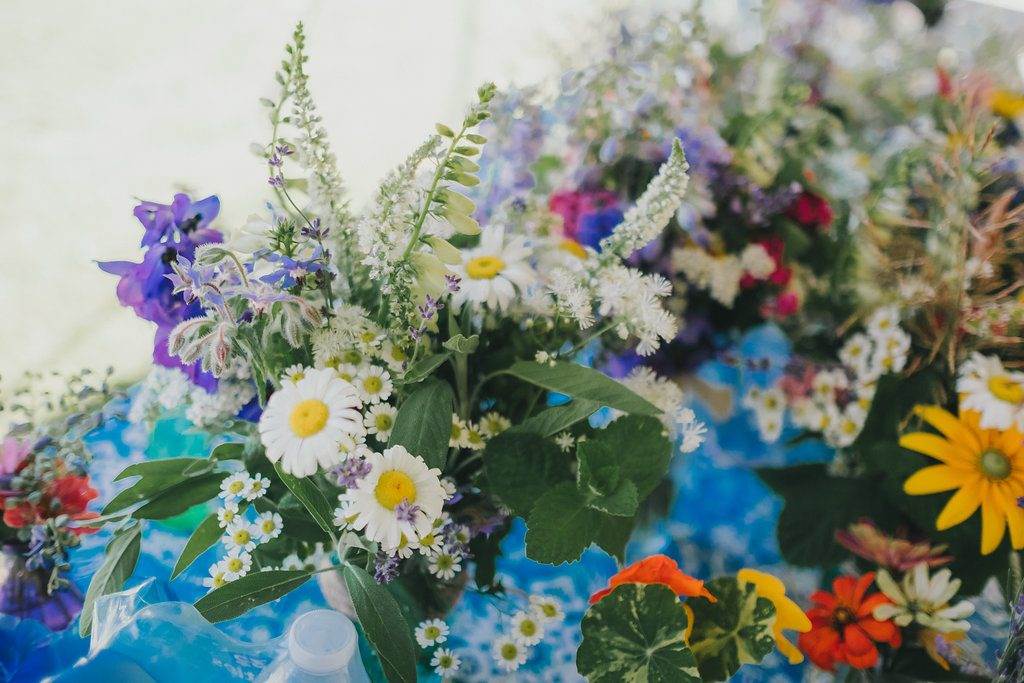 The best bit was having all our loved ones come together from different corners of the world to help in the preparation and to celebrate our back yard wedding. To see it all come together and turn into a beautiful day, enjoyed by all. And it was all the days leading up to our special day, that really filled us with joy. There was music and sing-a-longs, camp fires and lawn games, and a lot of really good homemade food."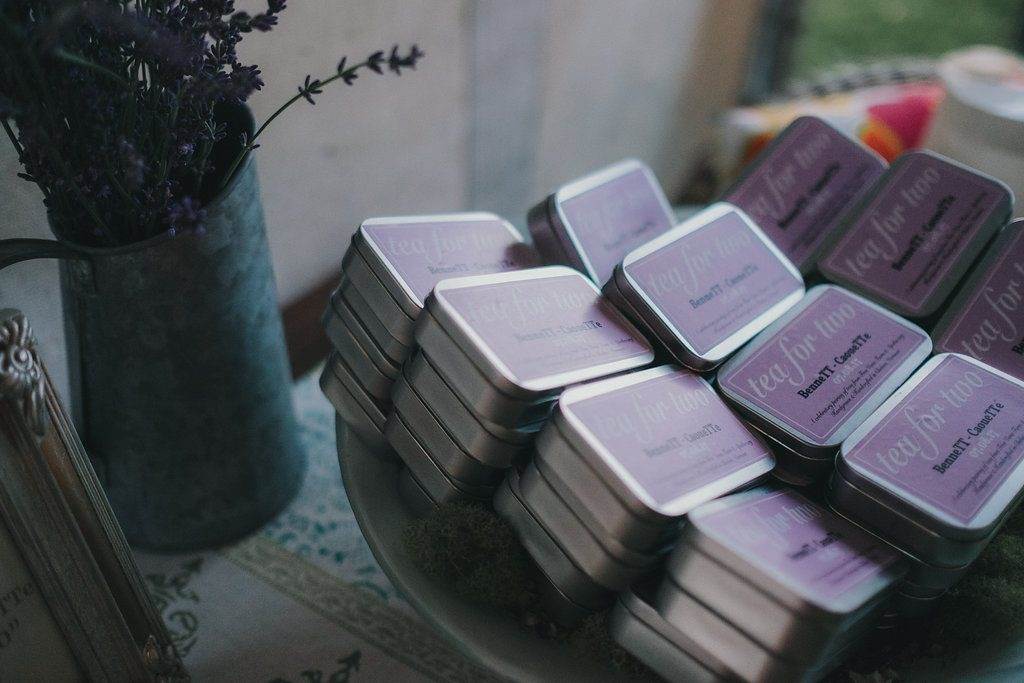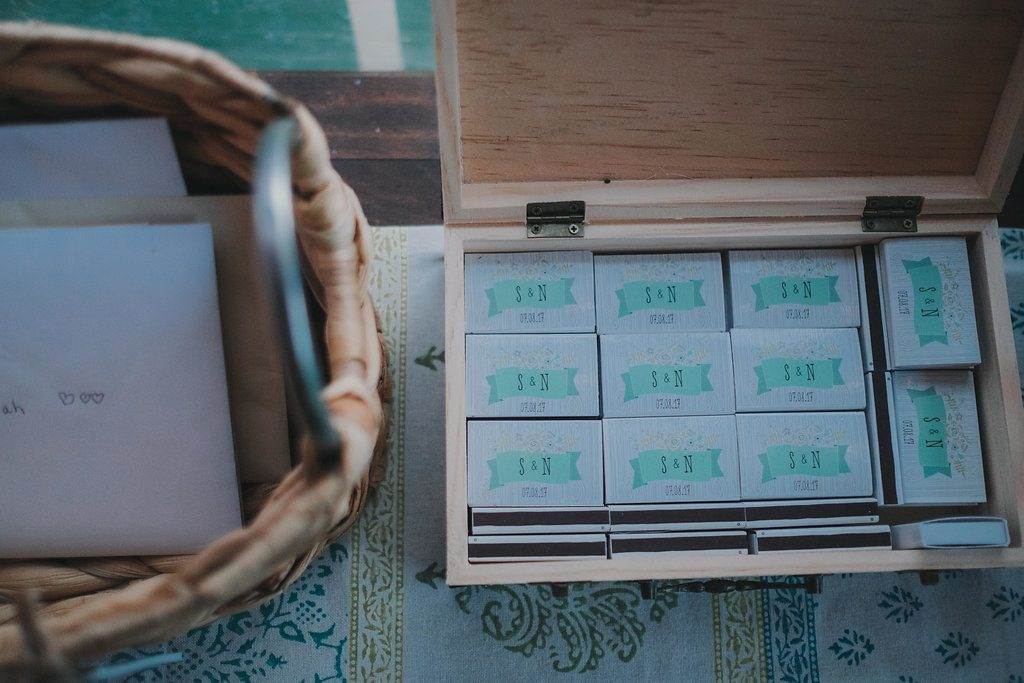 Words of wisdom
"It won't go exactly as you planned, but if you can be flexible and have good people to support you in the process, it might turn out better than expected. A little spontaneity adds to the whole adventure and story. The location where we had initially planned to have the ceremony got rained out, but instead of letting it ruin our day, we moved the ceremony to the location of the reception (in my parents backyard) and it worked out amazingly. Our friends and family were easy and good-natured, and we could laugh about it after, when the sun came out as we exchanged our vows. It was magical."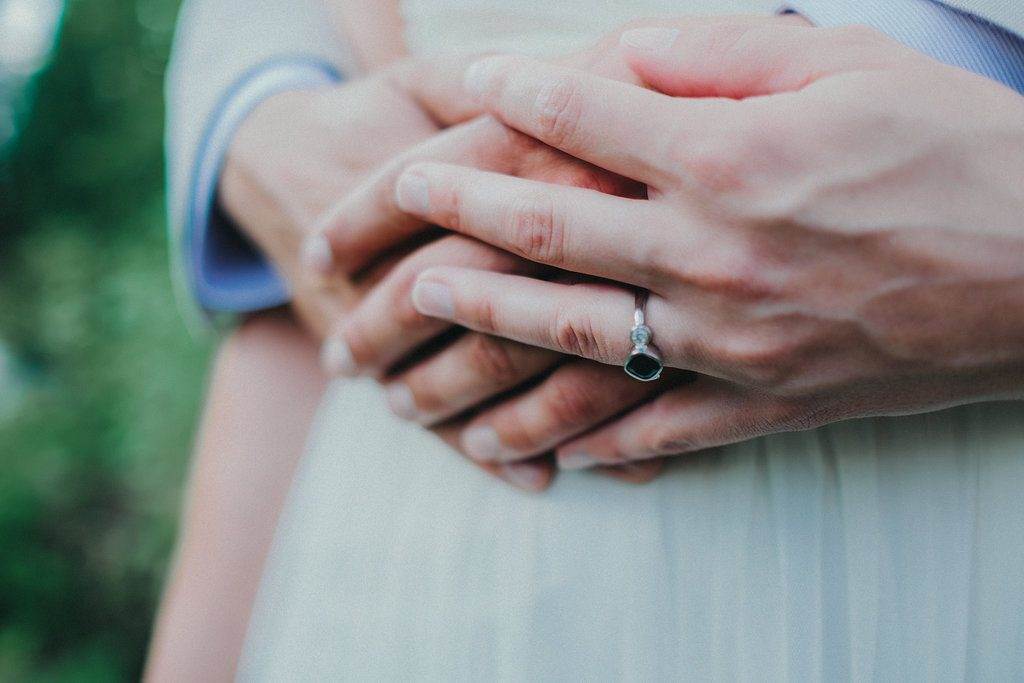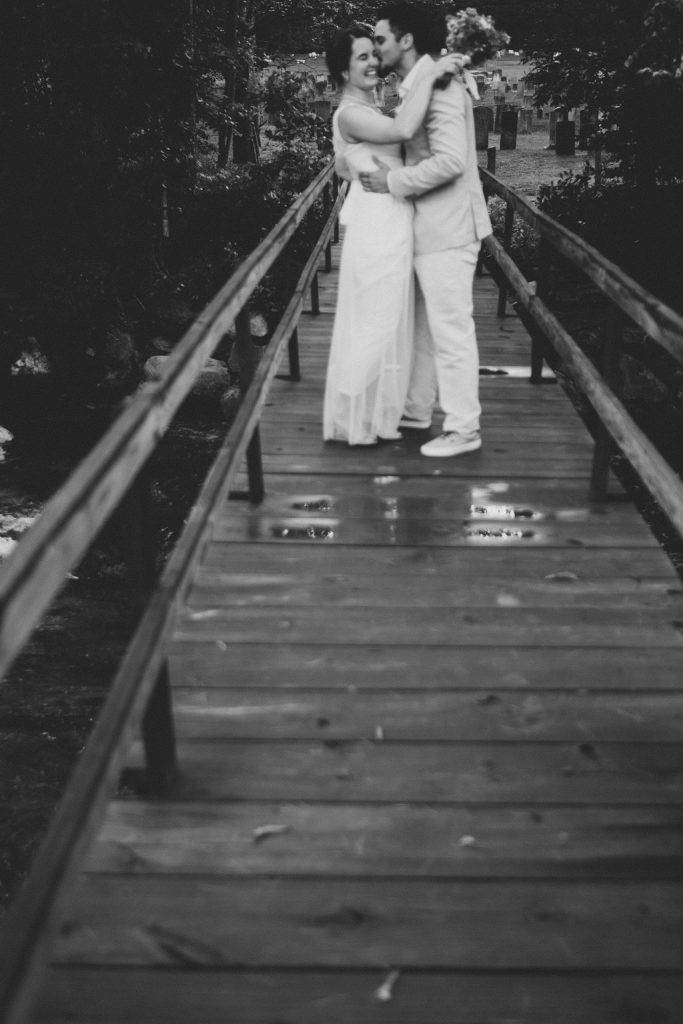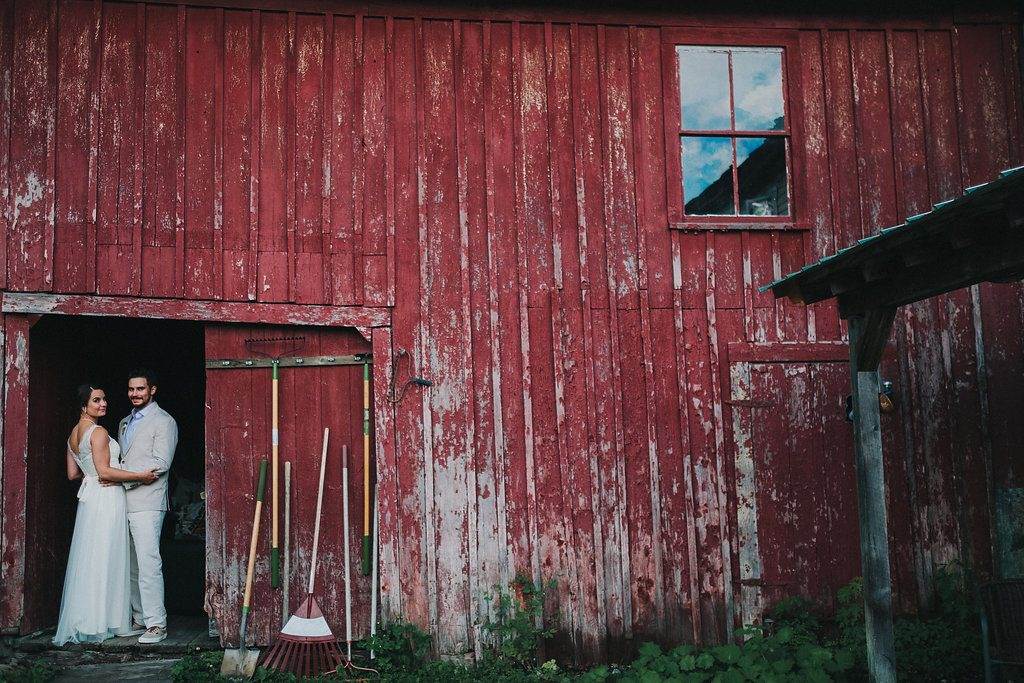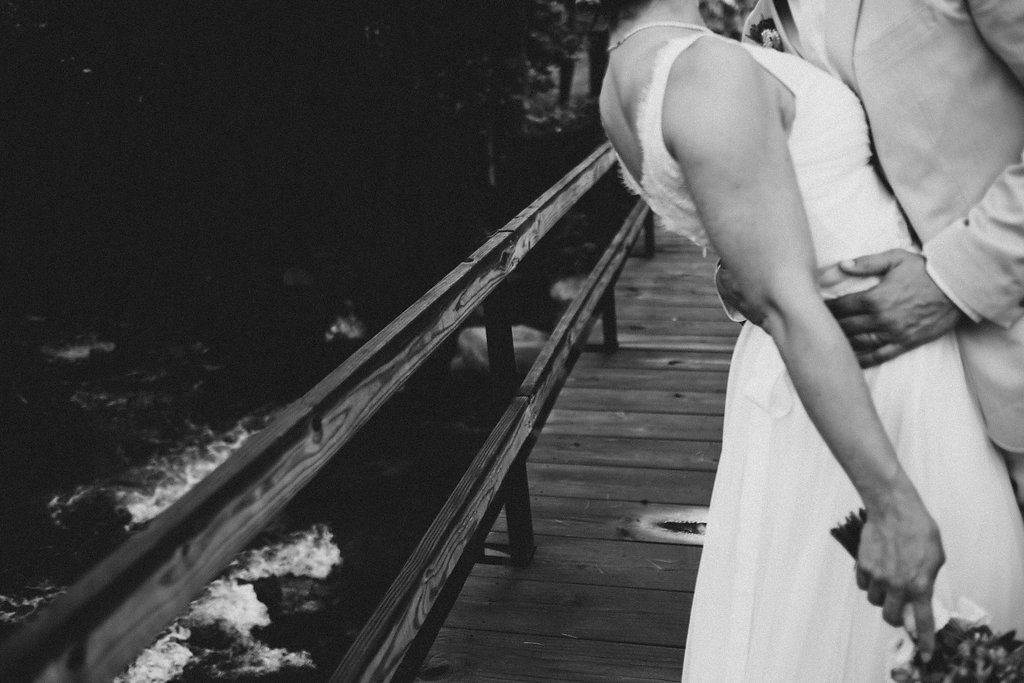 CREDITS:
See more of Kate's work here in this Manchester urban styled shoot, and get more garden wedding inspiration on this real wedding blog post.