Traditional church wedding vibes with todays real wedding of Darienne and Reece. They married in Kildare, Ireland with a traditional religious ceremony, surrounded by their loved ones and a reception at The Cliff at Lyons. With so many personal touches to the big day and a New York proposal we catch up Darienne who tells us all about their personal love story and how they planned their traditional church wedding…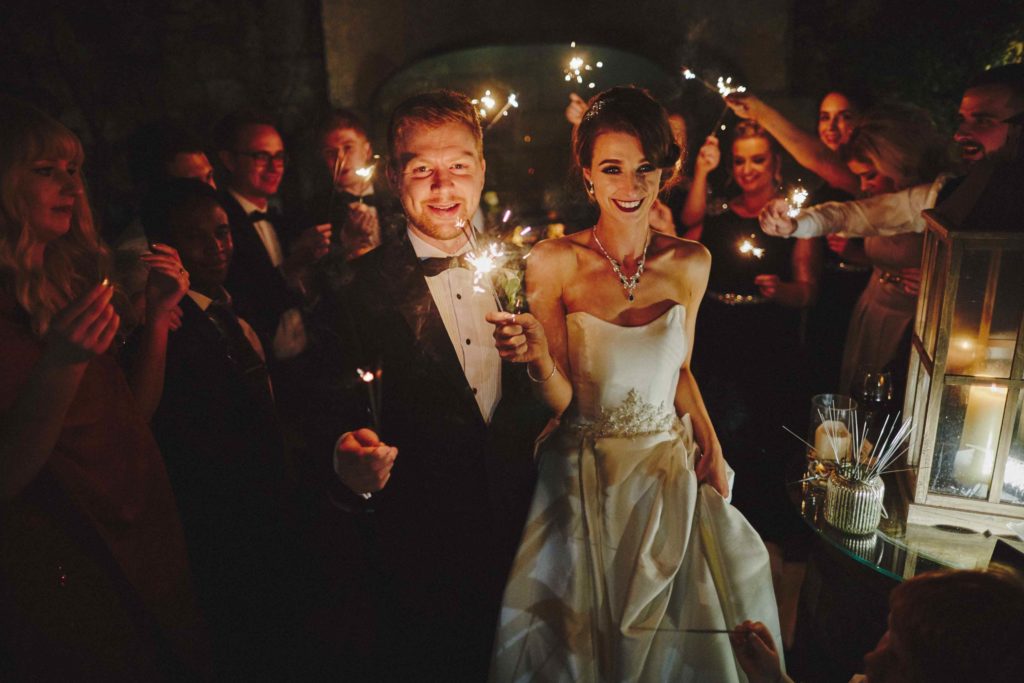 How did you and Reece meet?
"At a local festival called the French Festival in Portarlington Co. Laois. I had been selected as the French Festival Queen that year and Reece was the photographer who had to follow me around all weekend and take pictures!!!!"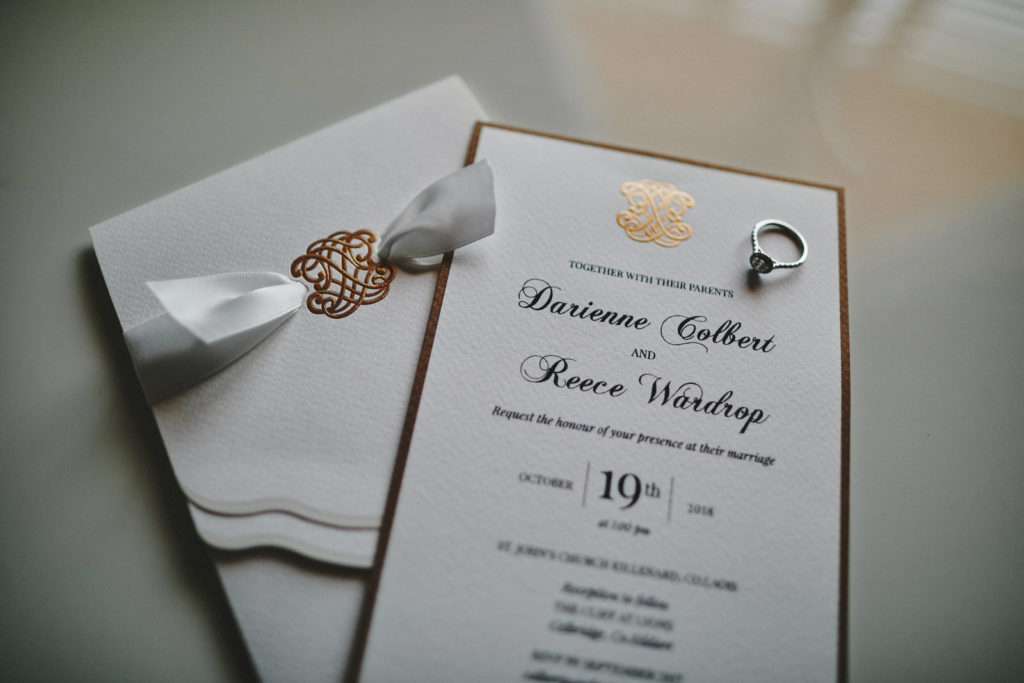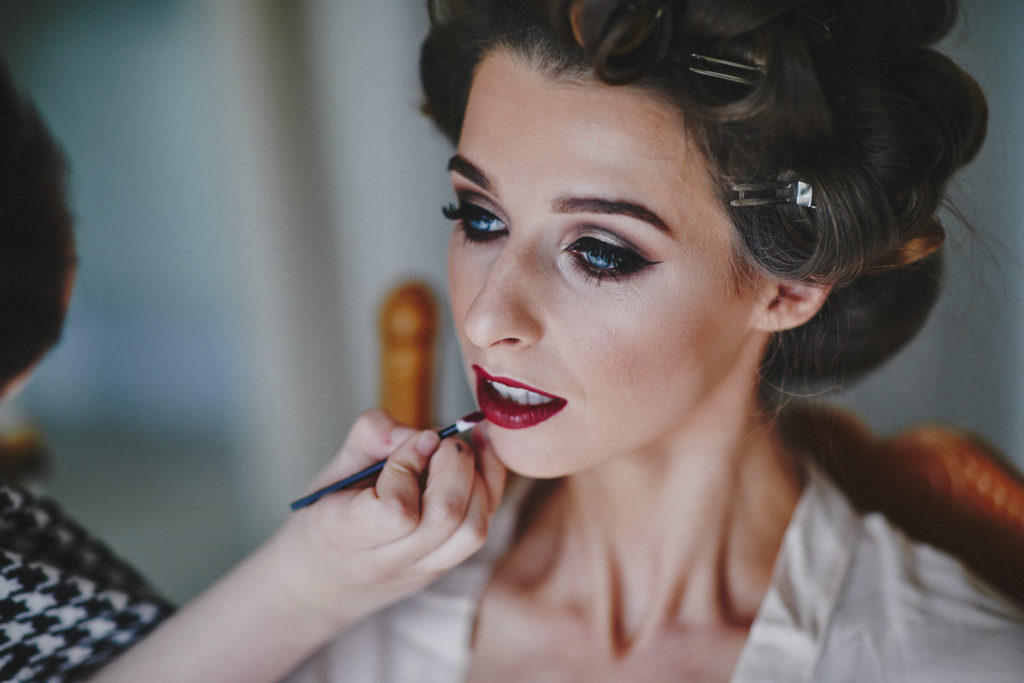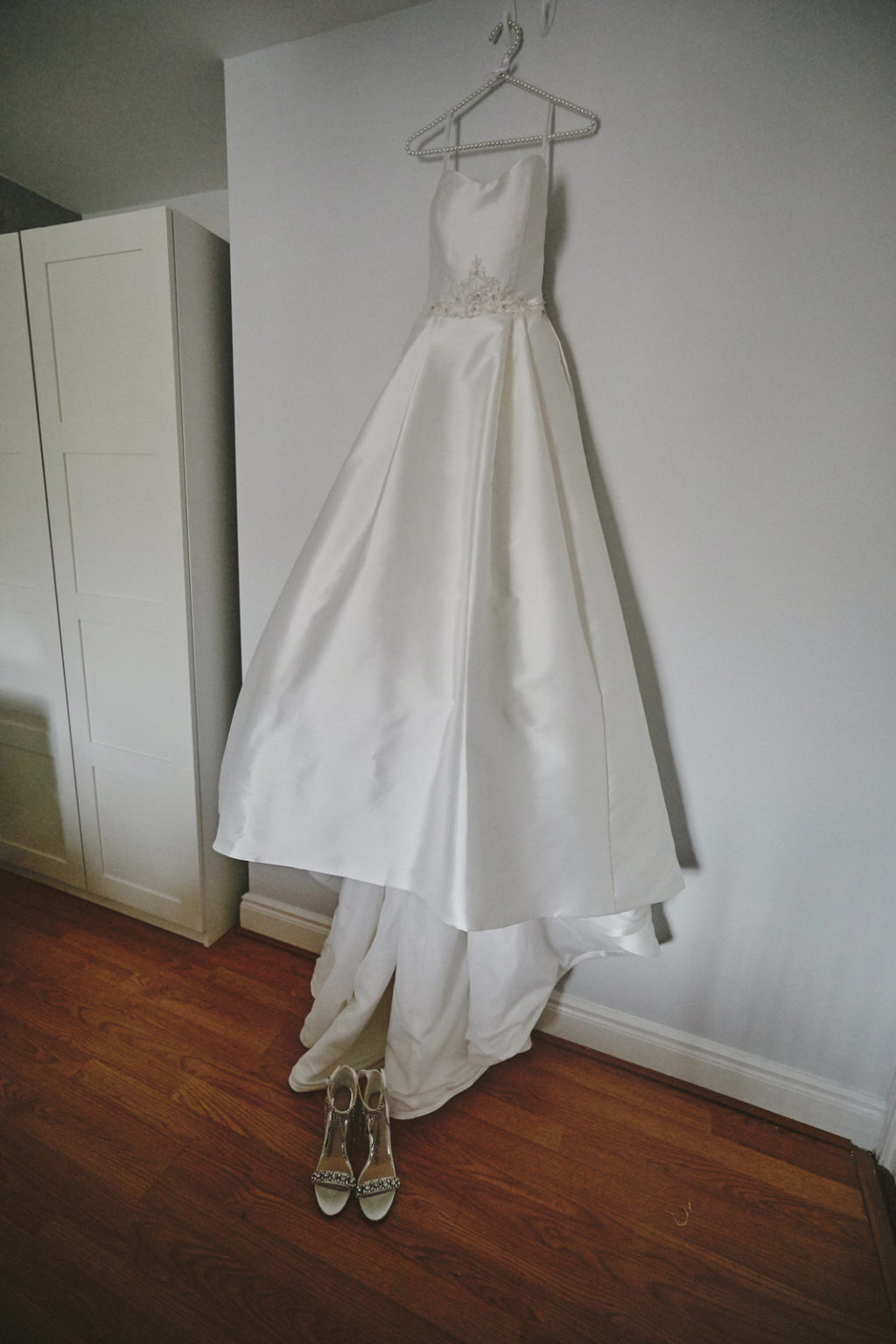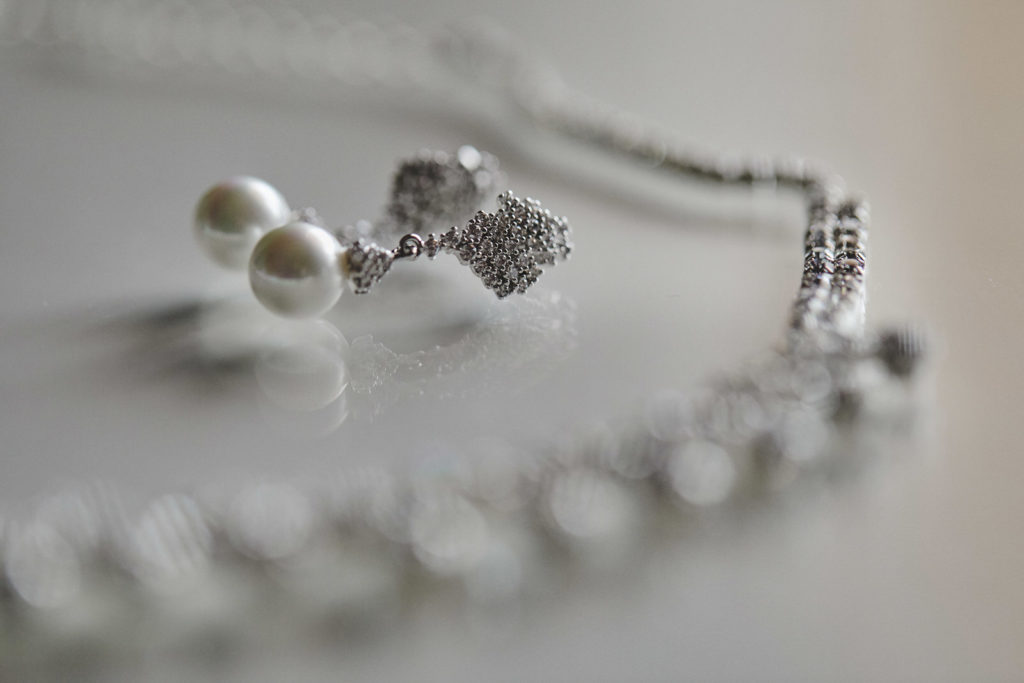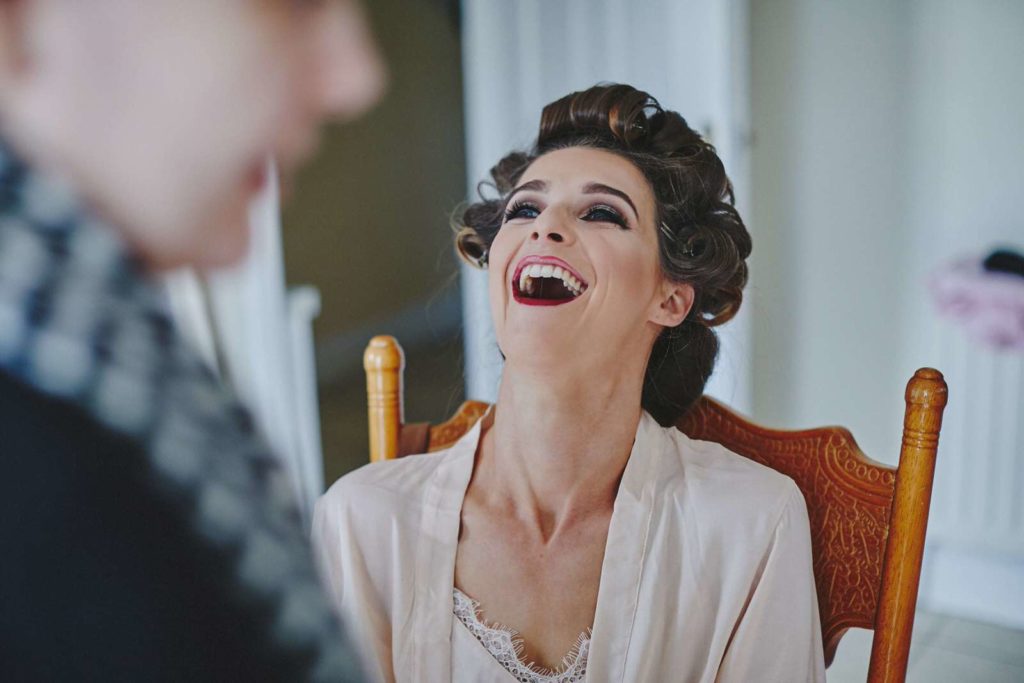 The Proposal
We were on a trip to Las Vegas and New York. It was our last day in New York and we were getting ready for a very busy day of shopping!!! I had just started to get ready in our hotel room when all of a sudden there he was on one knee!!!
[line]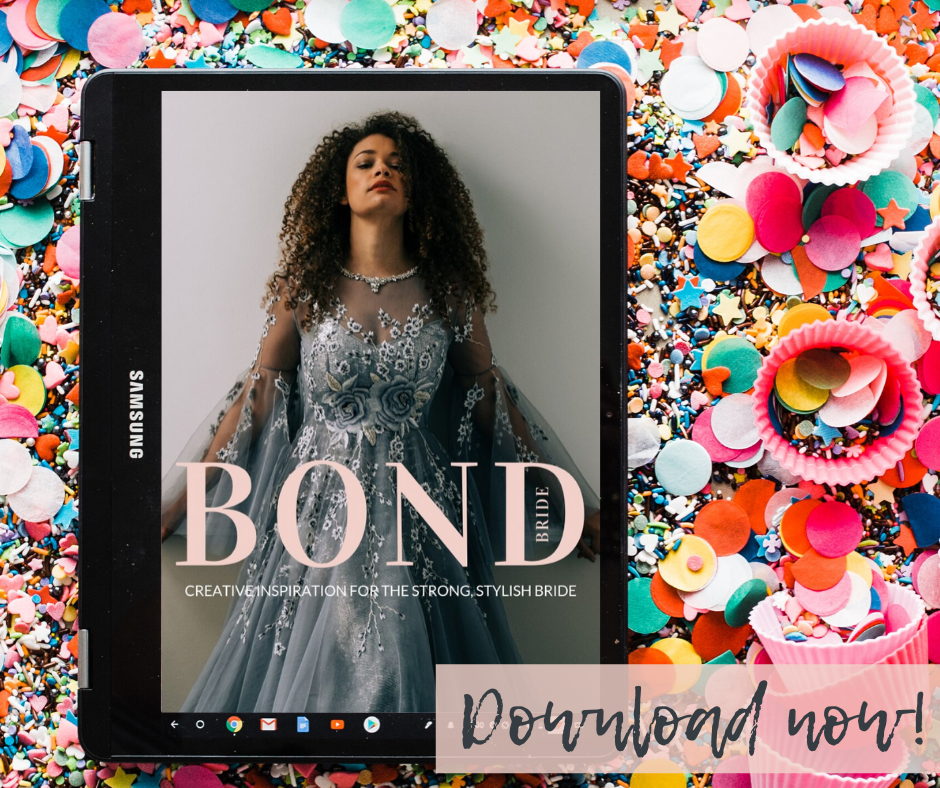 DOWNLOAD BOND BRIDE MAGAZINE ISSUE 2 HERE
[line]
The Dress
"Before I had even stepped into a bridal shop, I had a picture in my mind of what I wanted. I wanted form fitting and lace. When I started looking and trying on wedding dress that picture kind of fell apart when I figured out that what I wanted did not suit me one bit!! It was just me and my mum who went shopping and she was desperate for me to try on this one particular dress and I was adamant that I wasn't trying it on as I thought no that it's definitely not me. I eventually tried it on just to placate her and I fell in love with it! My dress was very simple, an ivory mikado silk ballgown with glass and pearl detailing. You know what they say 'mother knows best'!"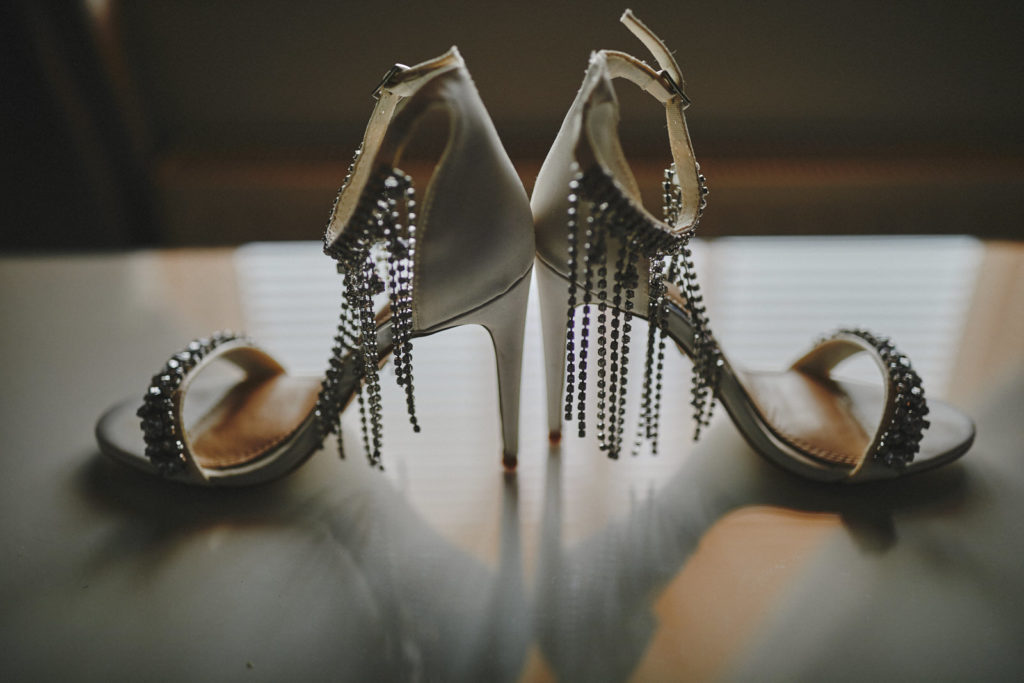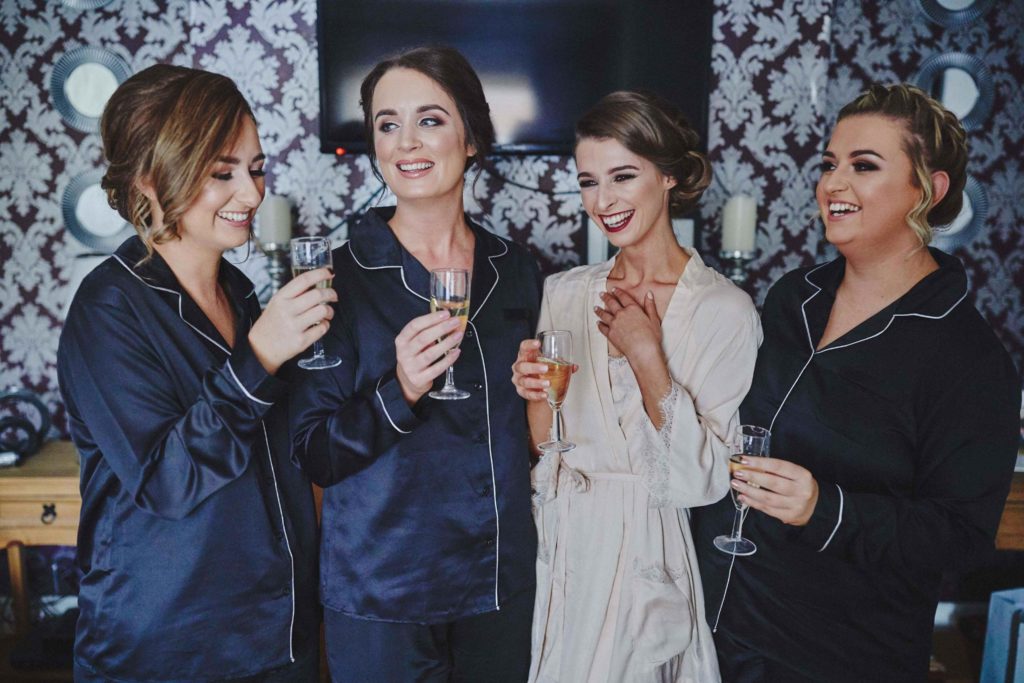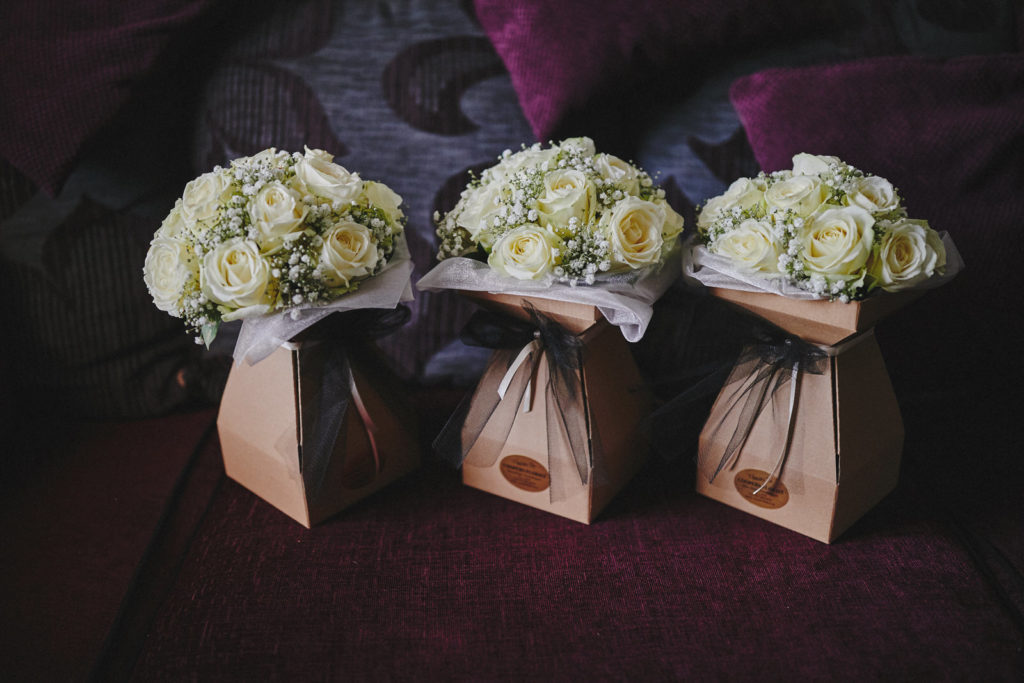 The Details
"For us we wanted simple but elegant. I had my bridesmaids in black dresses and Reece and the groomsmen in black tuxedos. The flowers were white with lots of greenery through them. So very simple nothing to overstated."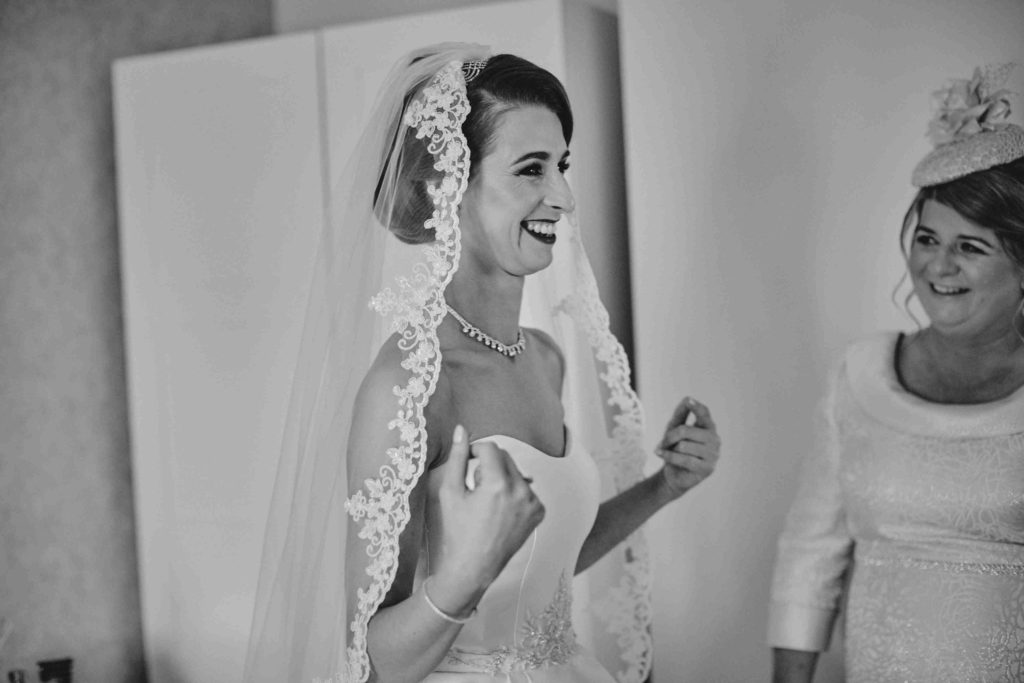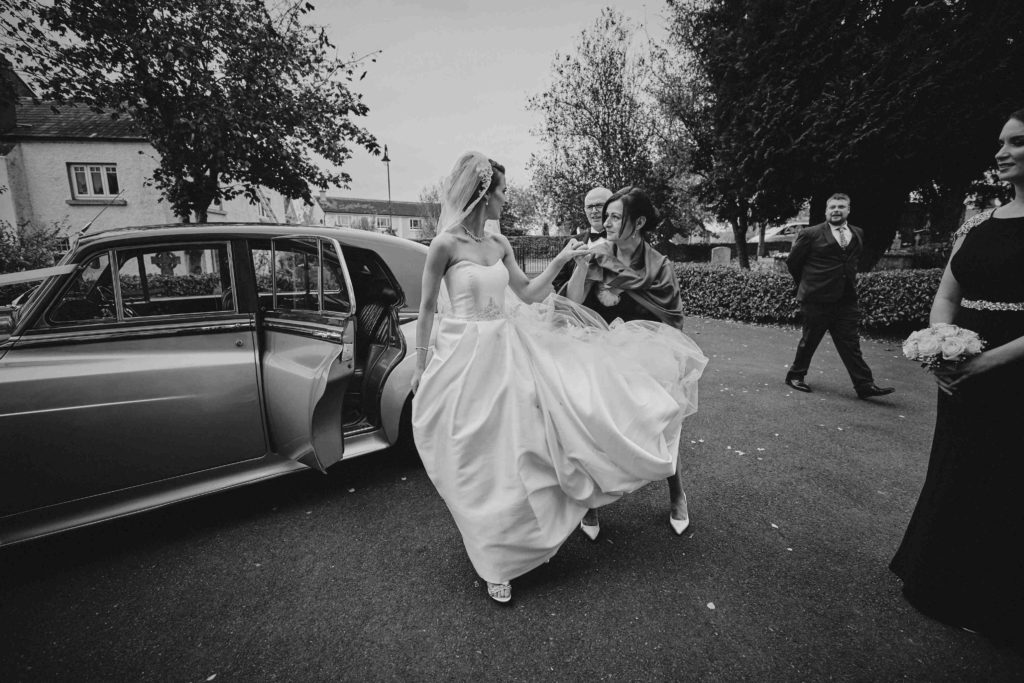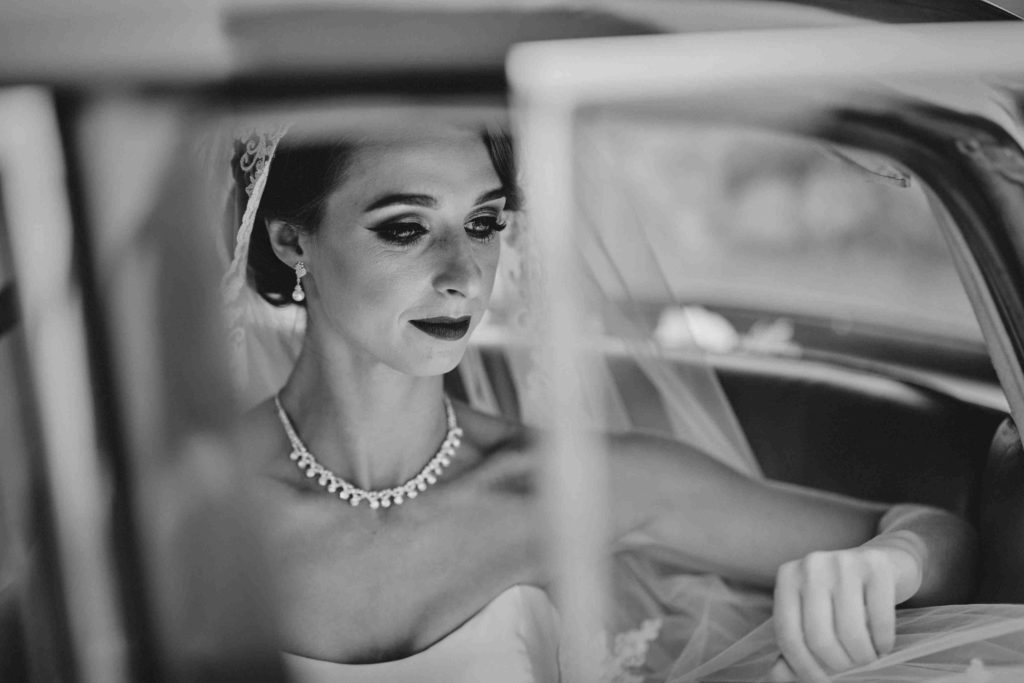 "We actually had an interfaith religious ceremony. Reece and I are both different religions so we decided to have both religions recognised in the ceremony. We had a priest and a reverend at our ceremony. We had our family and close friends do some readings. It was a very personal ceremony."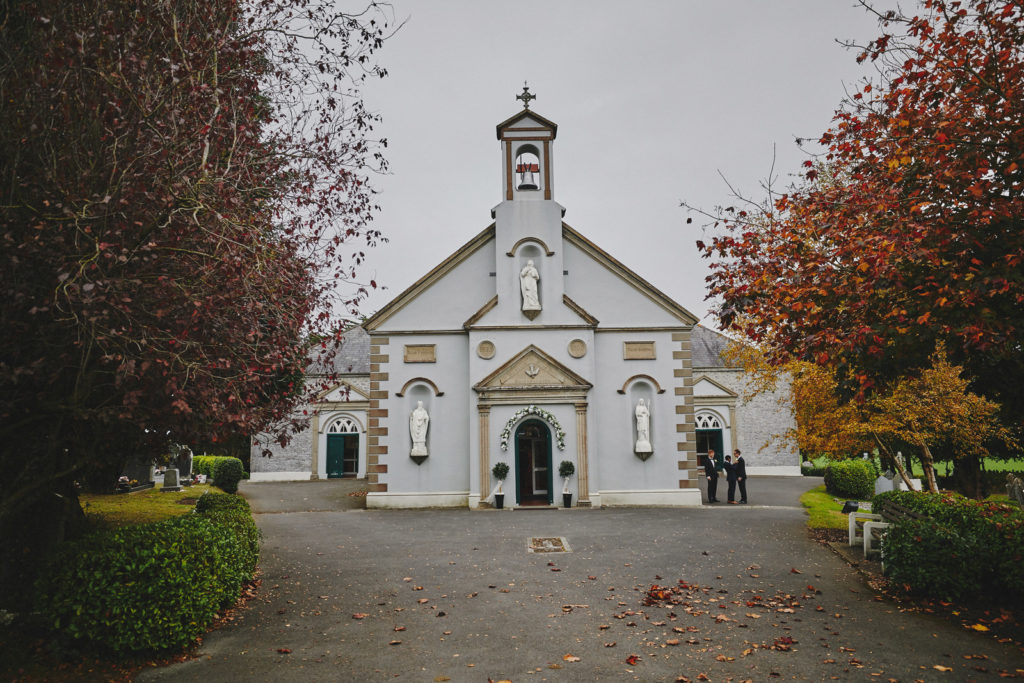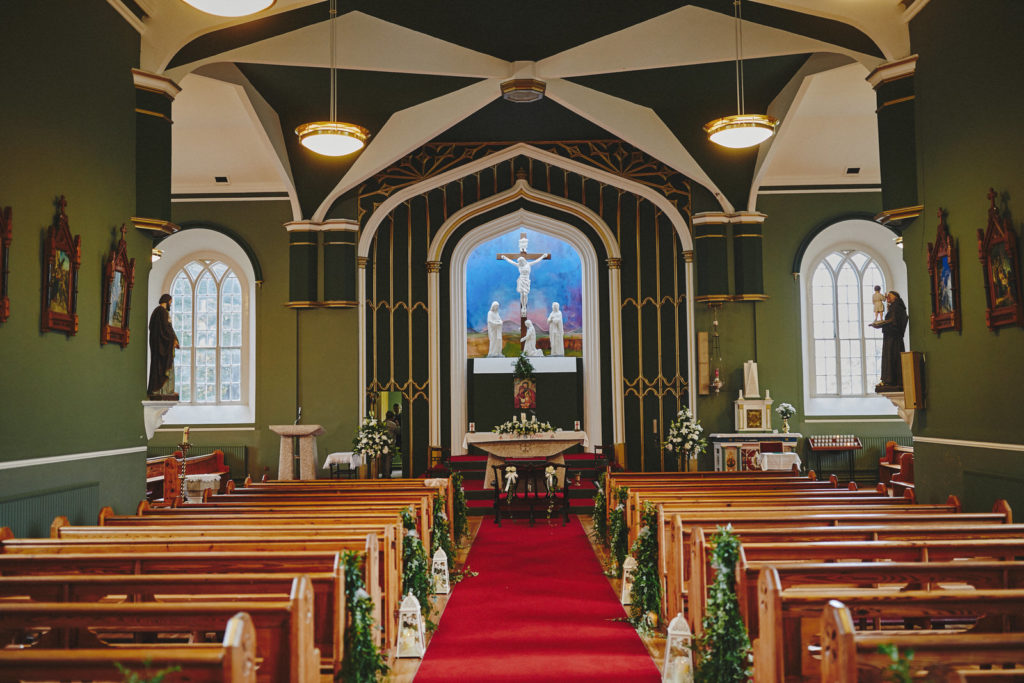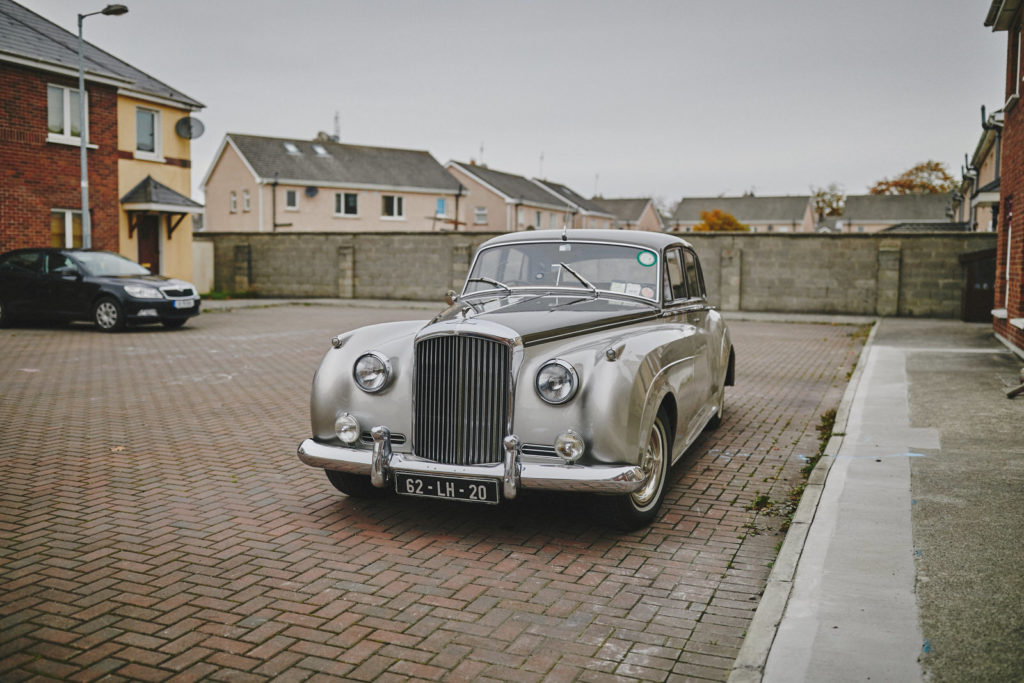 "We didn't write our own vows but we were both asked to remember, by our priest and reverend, that our love for each other will be bigger than any problem we face as husband and wife going forward."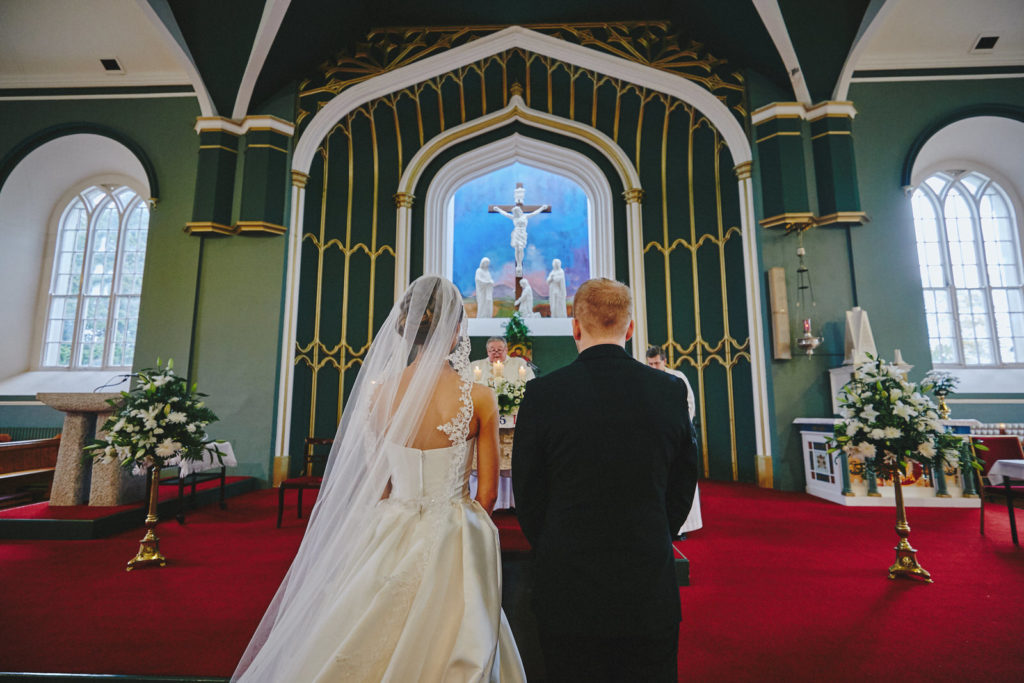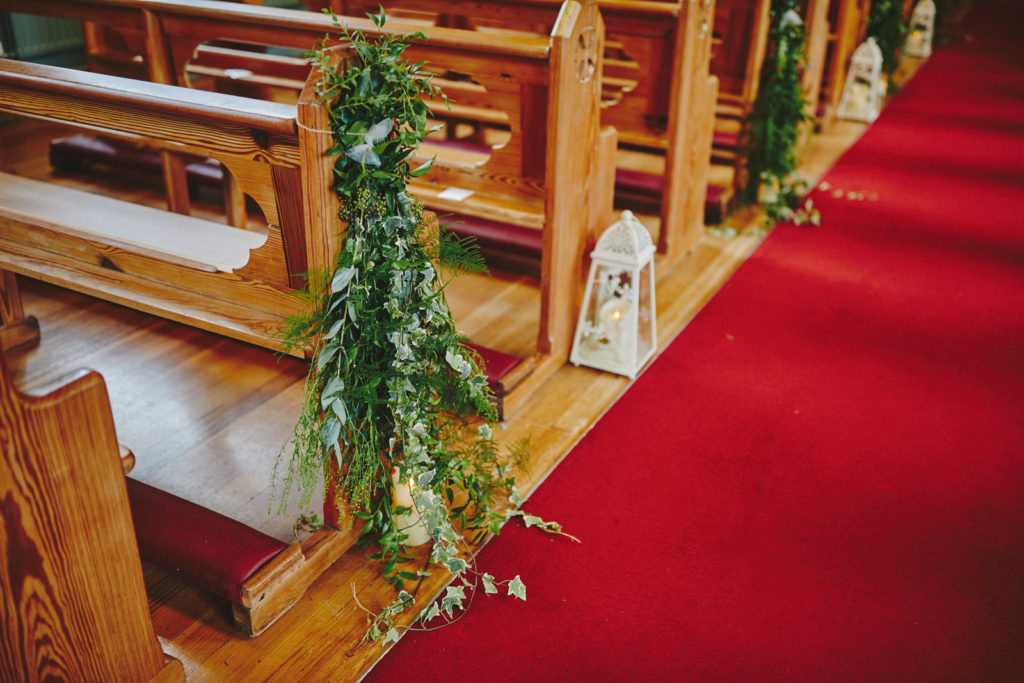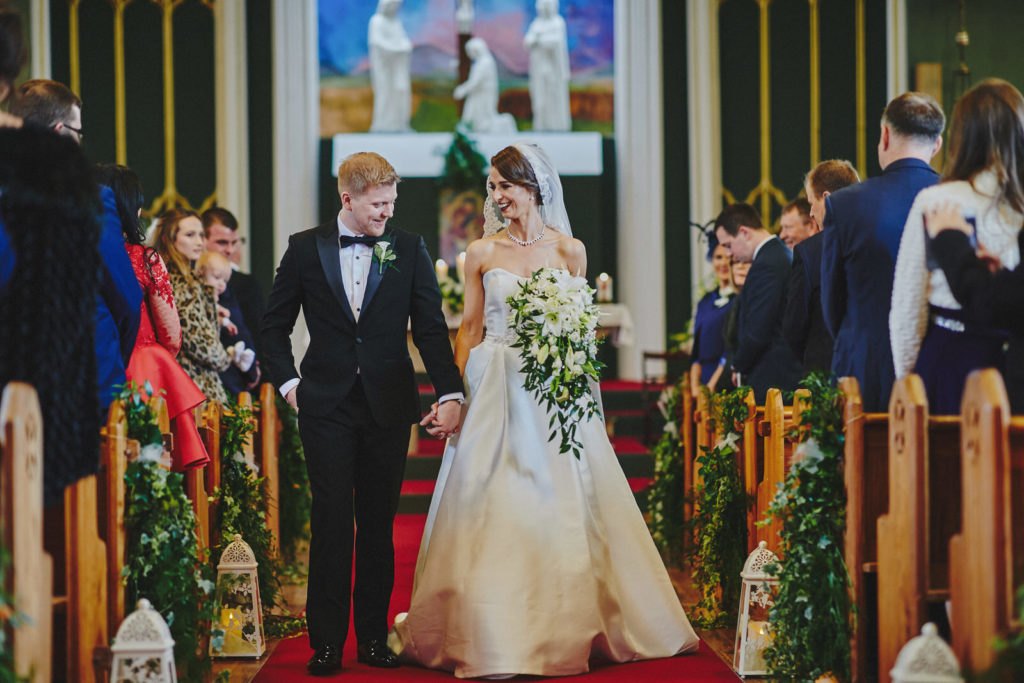 "We had a candle ceremony. At the start of the ceremony we both lit our own candles to symbolise us as individuals. Once we were announced as husband and wife with then took a flame from our candles and lit one sole candle to symbolise us as a married couple."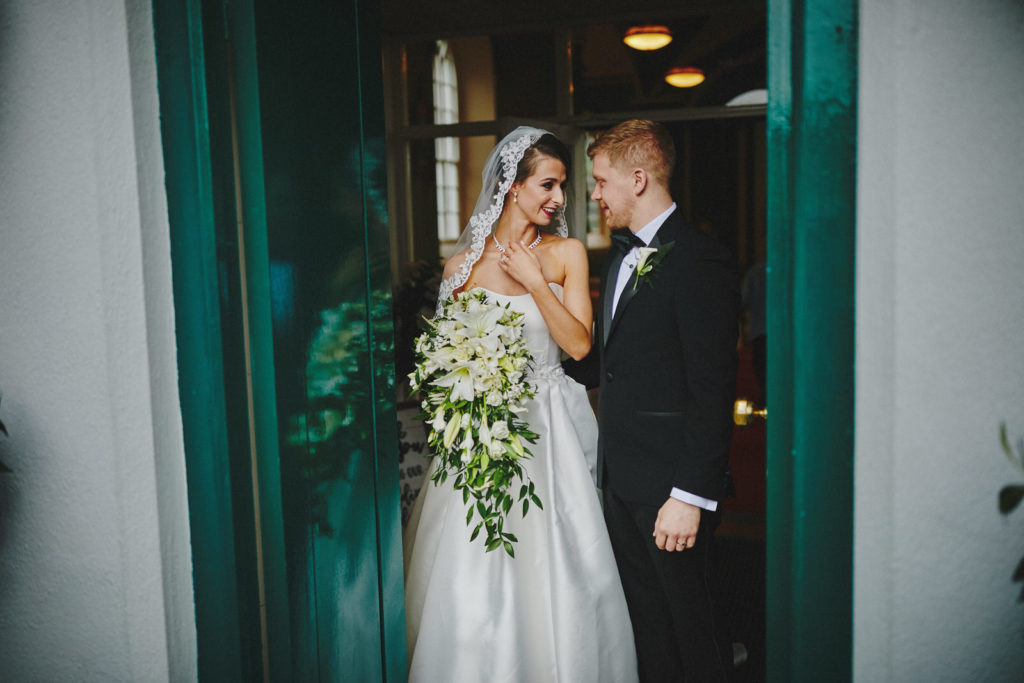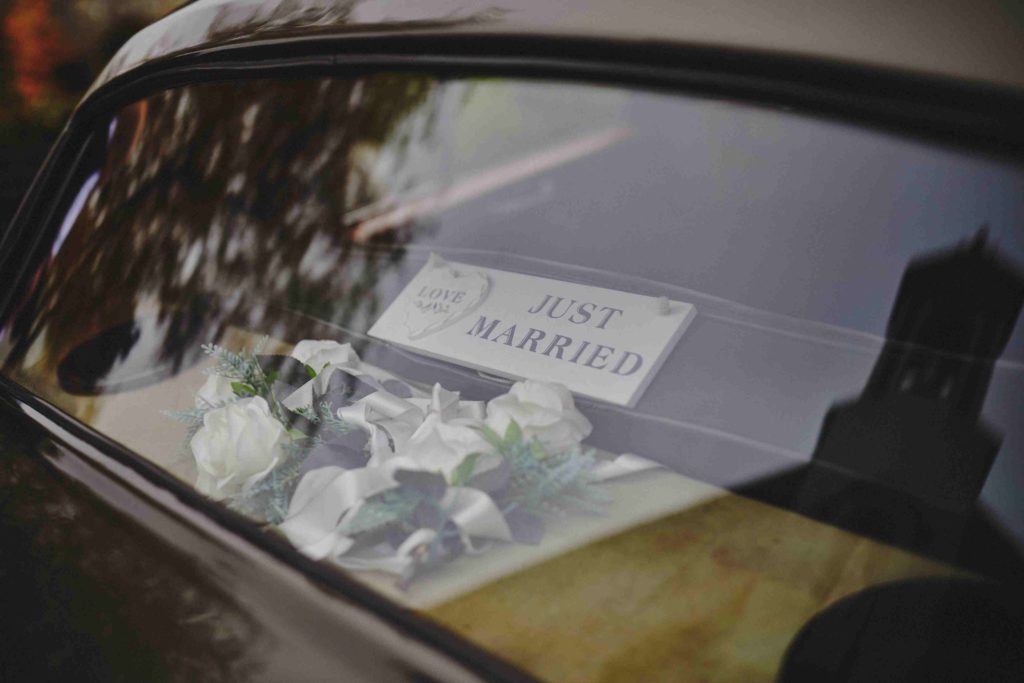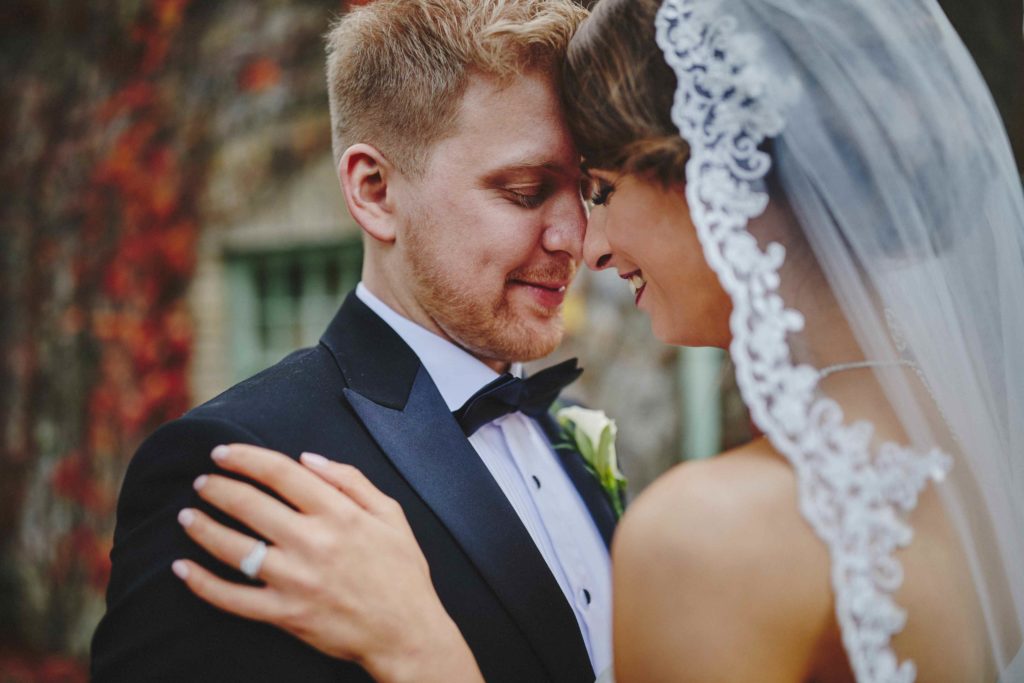 "Reece entered the ceremony with his groomsmen before the bridal party arrived. I arrived with my dad and he walked me up the aisle which was very emotional for him and me!!! Our family and some close friends did some readings for us which was very special."
"For us making the ceremony personal was very important to us as it just felt very special and we were both so happy with how everything went."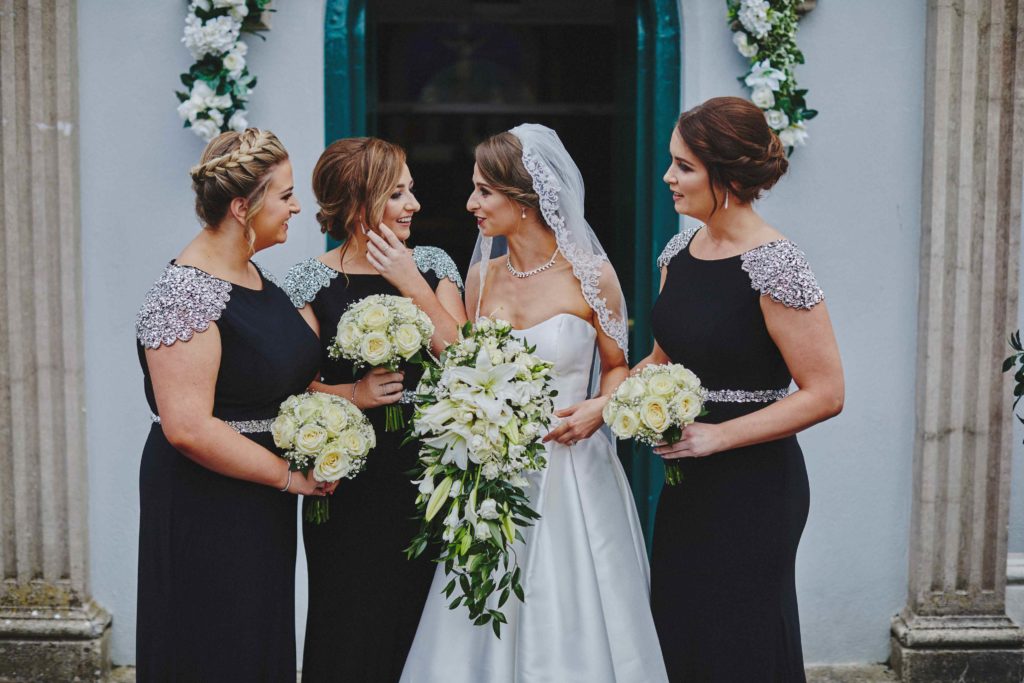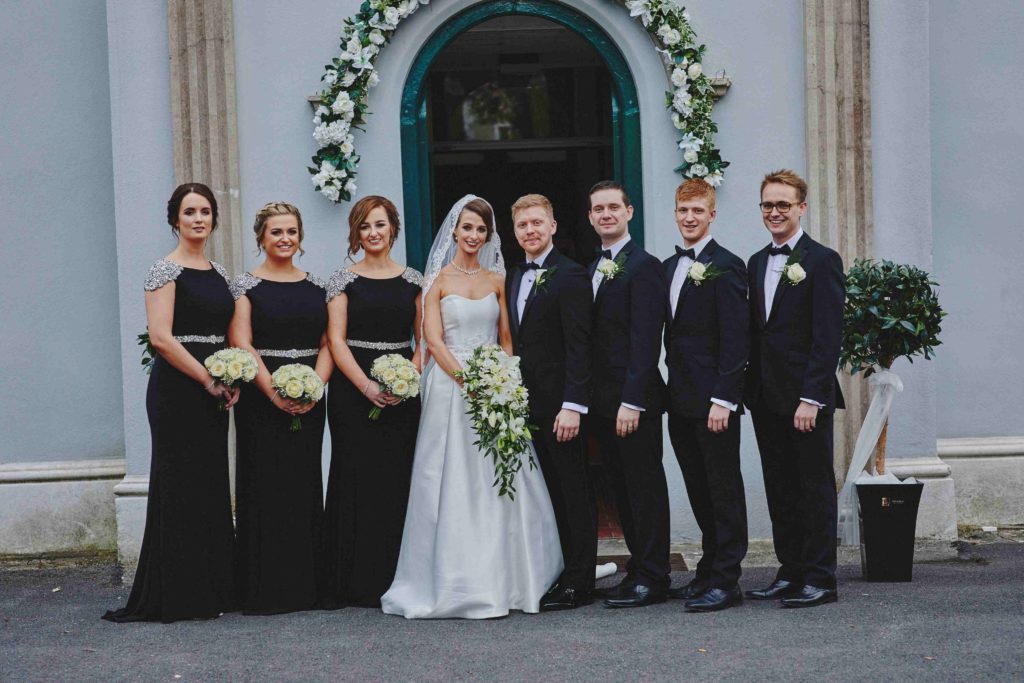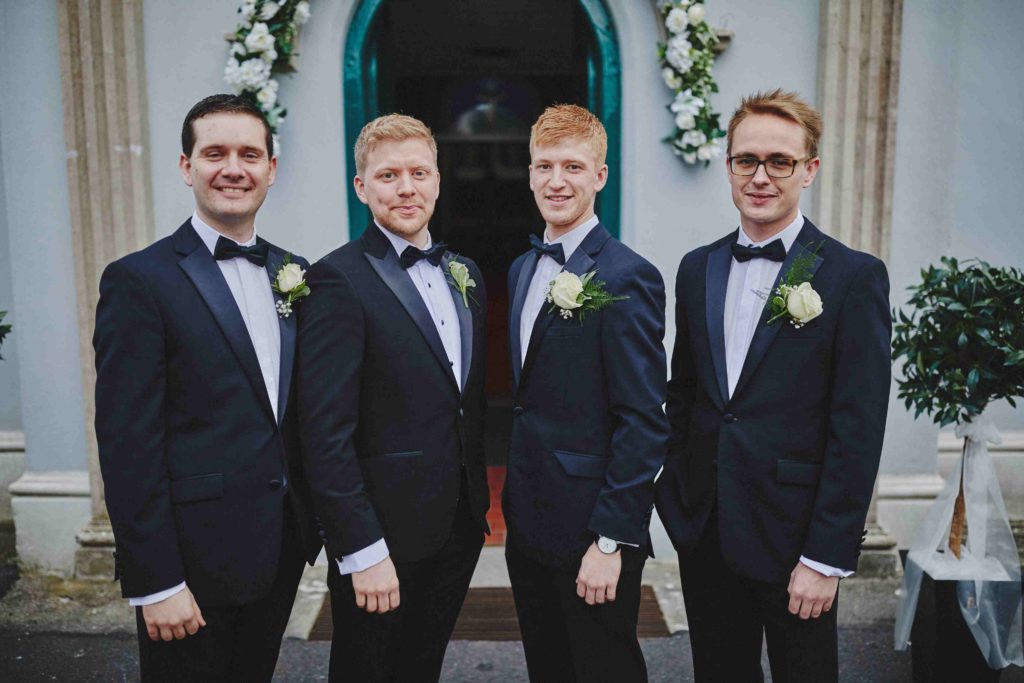 The Cake
"Our wedding cake was black with white sugar craft lilies flowing down the side! It also had a gold tier to stand the cake on. The gold tier had intricate detailing on it but if our guests looked close enough Tanya, our cake supplier, had hidden our dogs face, a golden snitch from Harry Potter and a set of drum sticks in the gold detailing which was amazing!!! The top tier of the cake was a chocolate sponge, the next tier was a lemon drizzle sponge and then finally a chocolate biscuit cake!!!"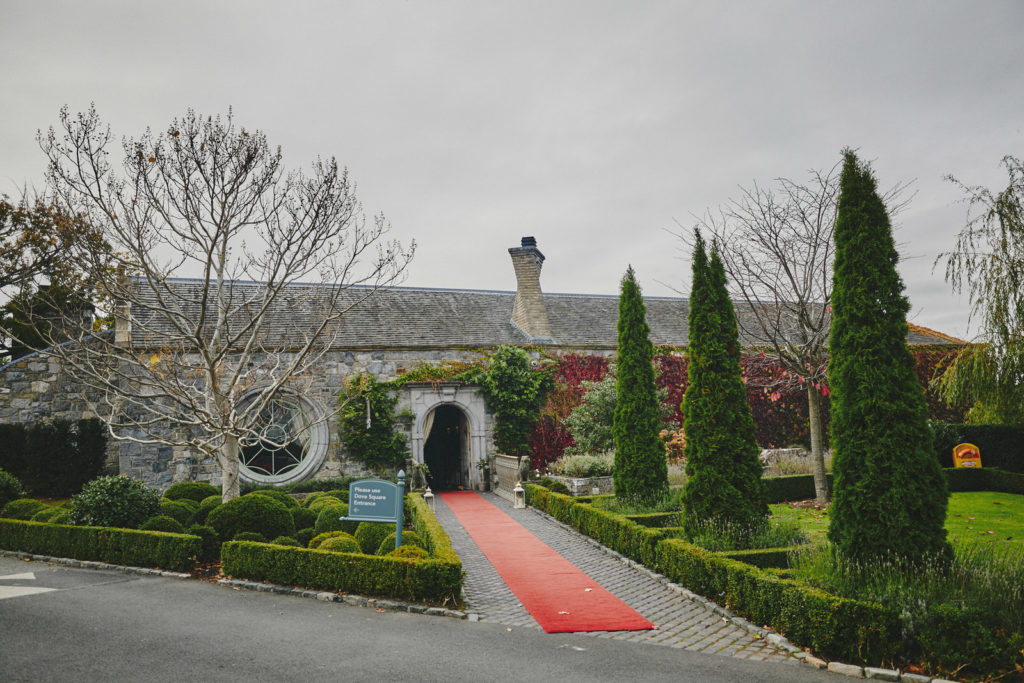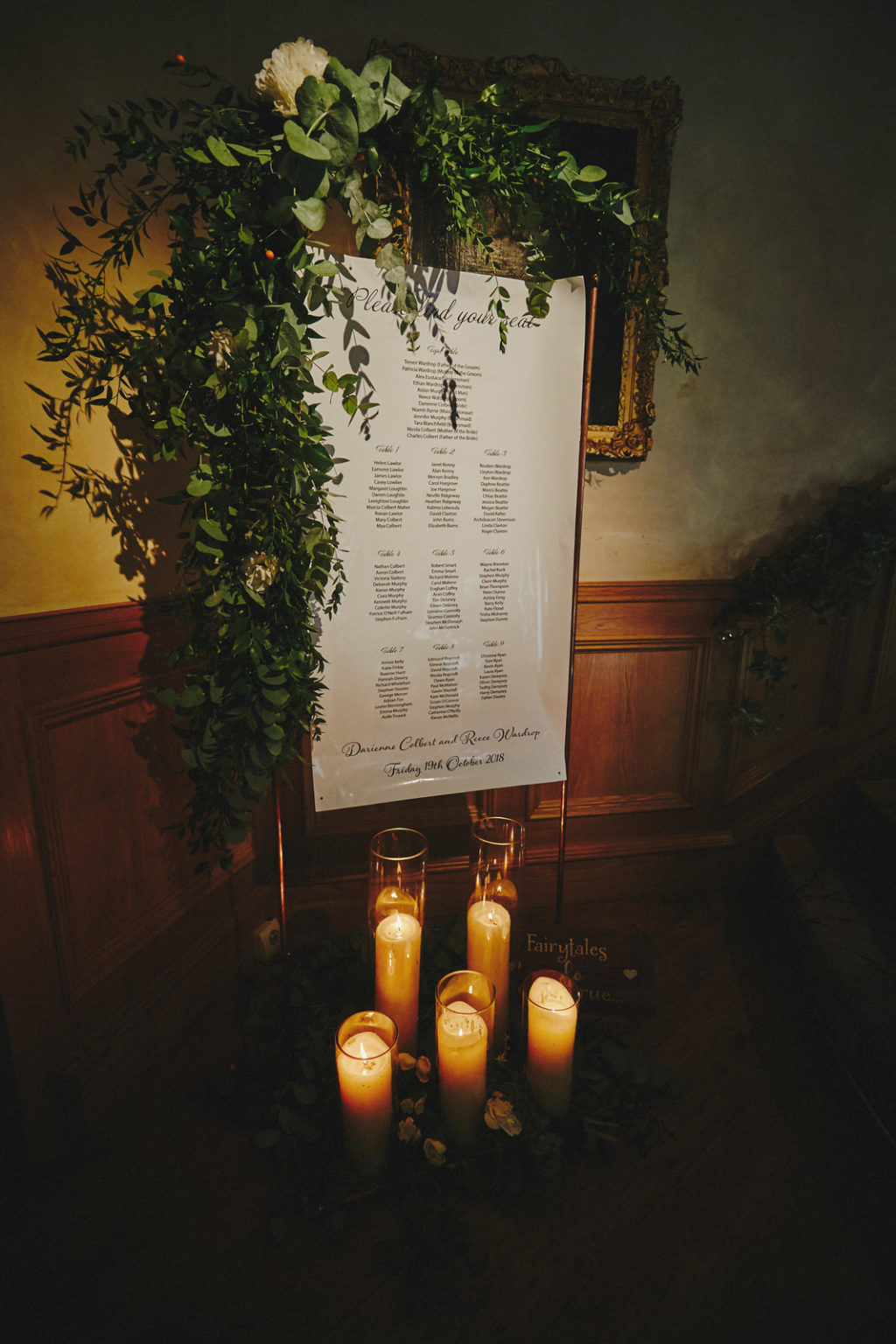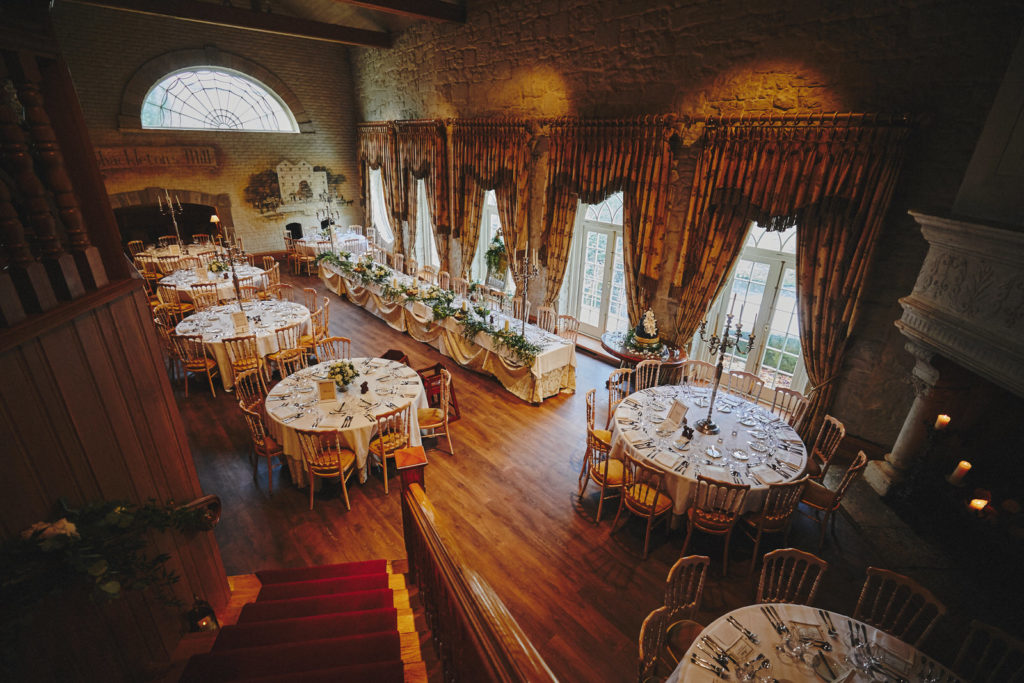 The Flowers
"We used white lilies, roses, ivy and fern in my bouquet. For the bridesmaids we used just plain white roses for their bouquets. In the venue we used white lilies and roses and lots and lots of greenery for the decor."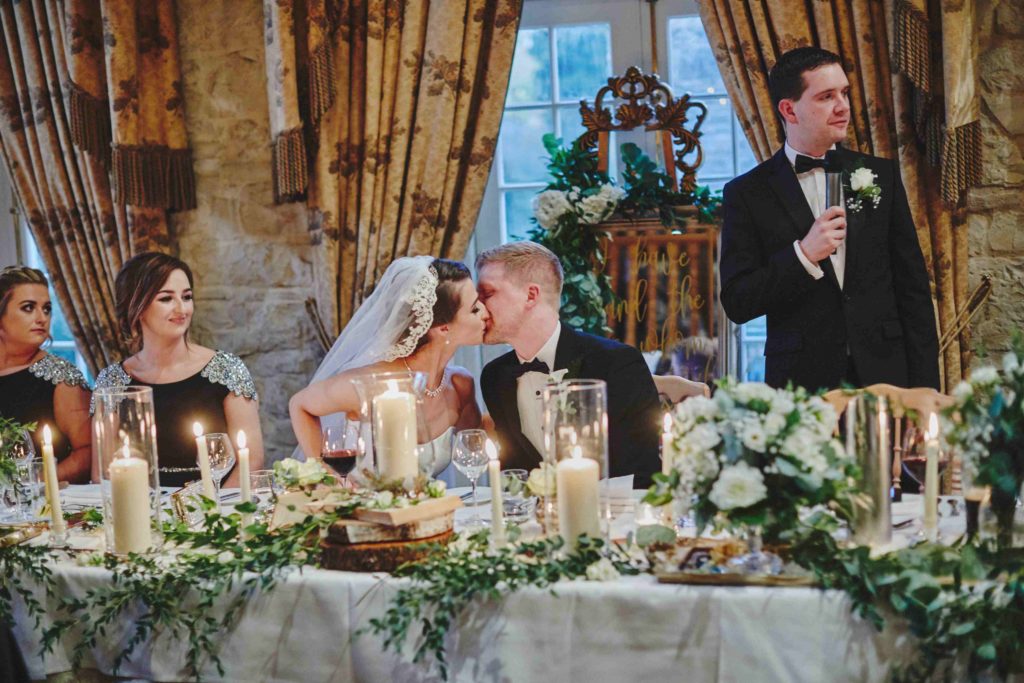 The Food
"We had a duck and broccoli salad with a plum sauce to start. Followed by Garden vegetable soup served with pan fried soda bread and Guinness brown bread. For our main course we had a filet of beef served with caramelized onion, potato gratin and a red wine jus or pan-fried salmon served with a lemon butter sauce. For dessert we had the choice of a chocolate tart served with white chocolate mousse or Eton mess."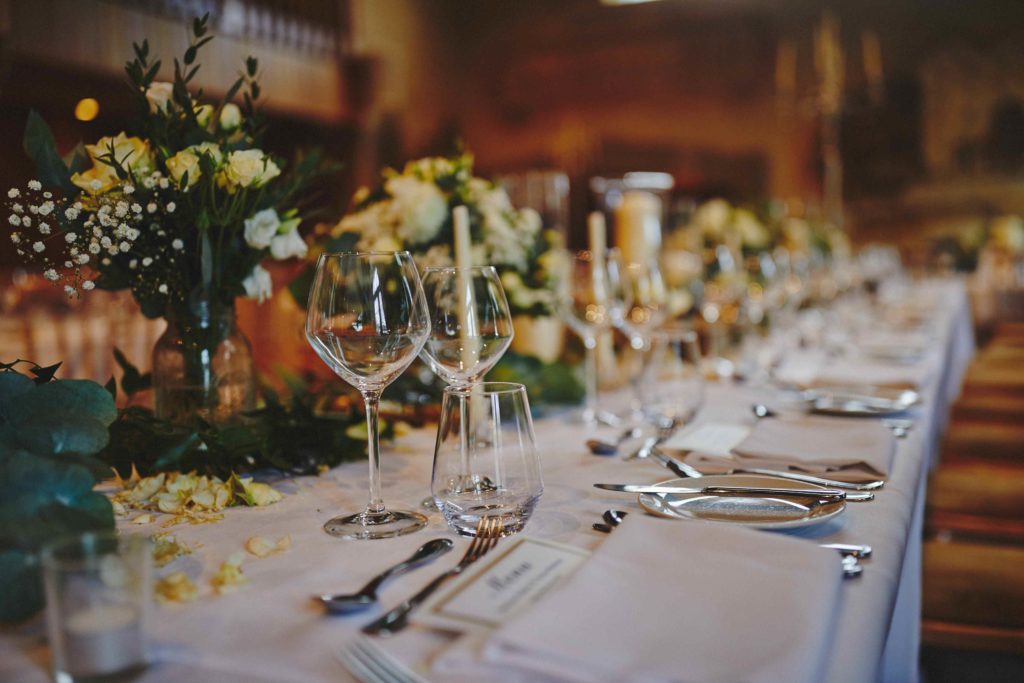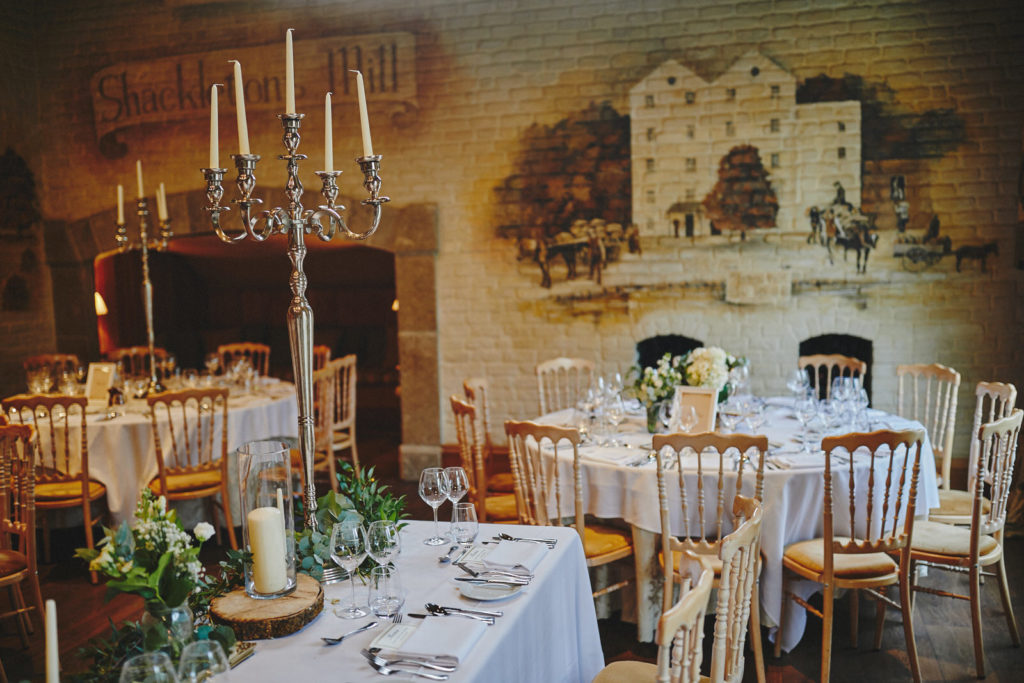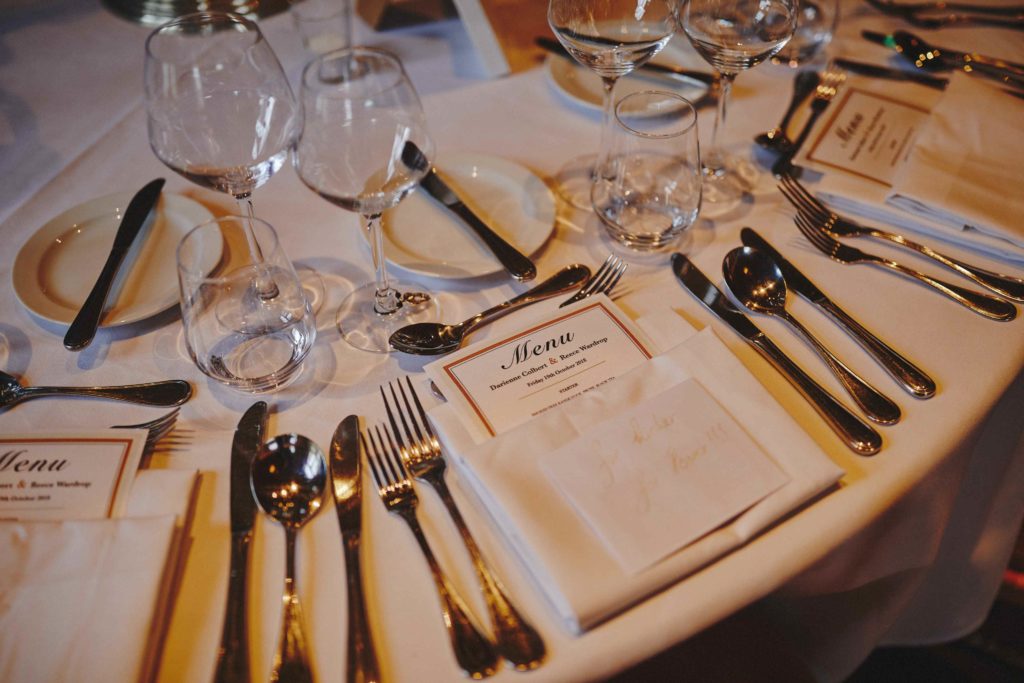 The Best Part of the Day
"For me there was 30 minutes between the call for dinner and our guests being seated where Reece and I had a chance to sit on our own having a glass of champagne and just soak in the moment and chat about our day so far. We both really enjoyed our time with our photographer also as it was just the two of us!!"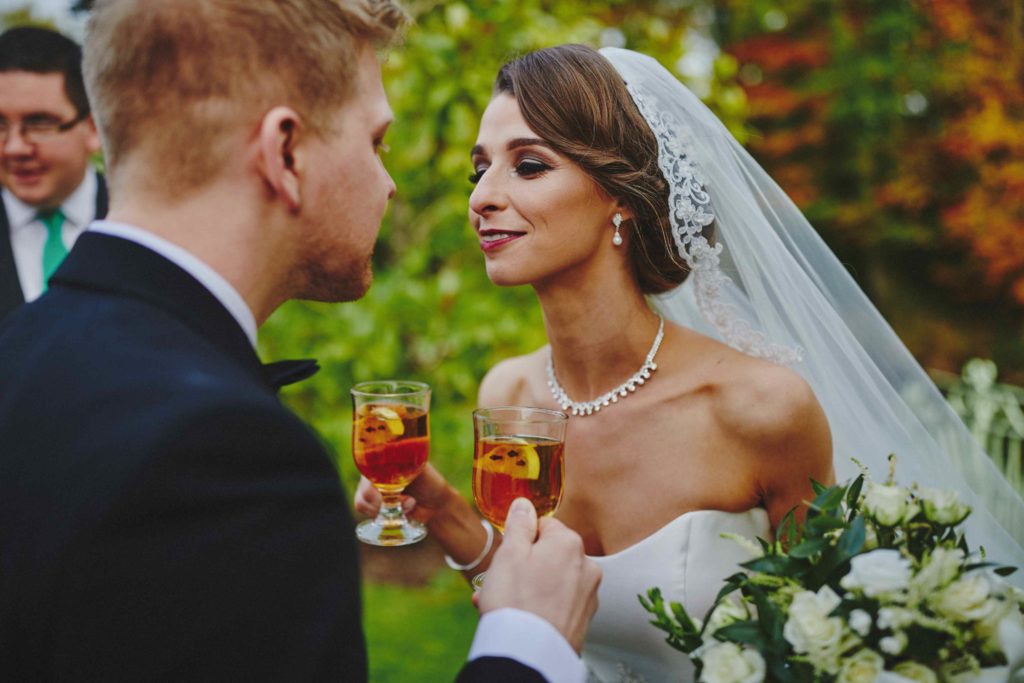 "I loved the moment when I walked into the church to walk up the aisle and I could see Reece for the first time that day I was smiling from ear to ear!!"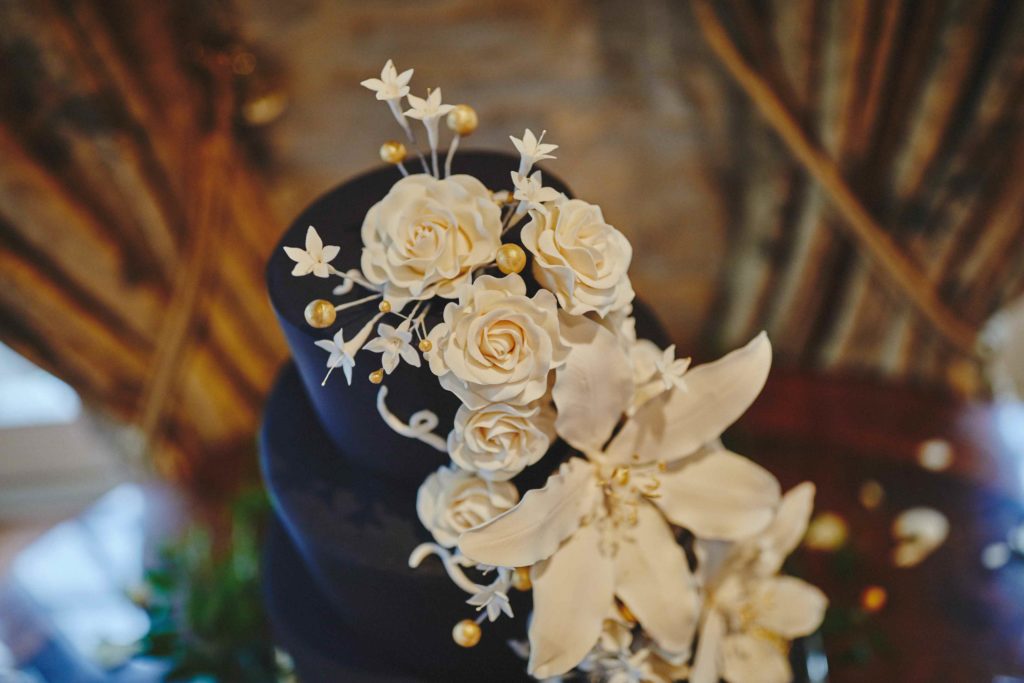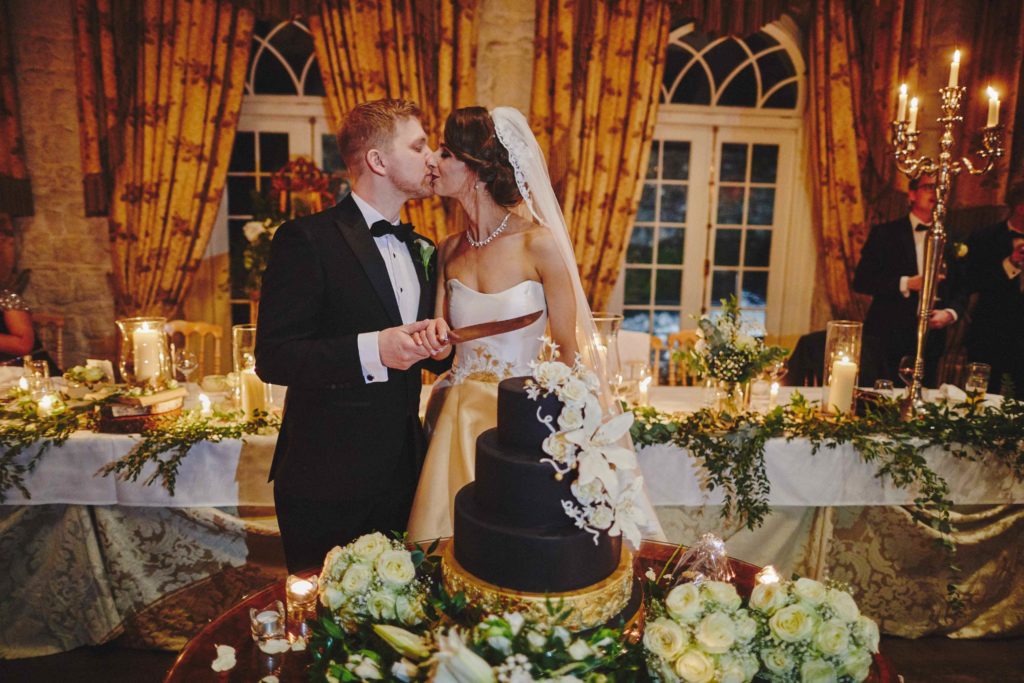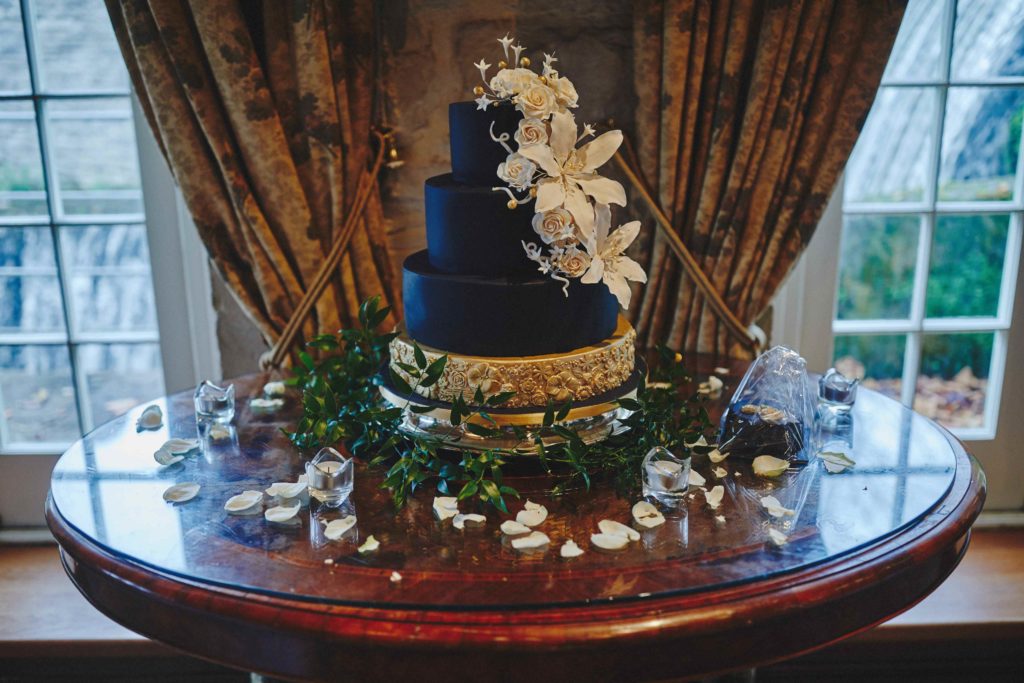 Words of Wisdom
"We both agreed in saying that we wouldn't stress as much as we did over the planning. It all works out!! Your wedding day is about you and your future husband. Do what makes the two of you happy and don't sweat the small stuff."
"Marrying the person you love and being surrounded by the people who love you both and want every happiness for you both is definitely the best feeling in the world."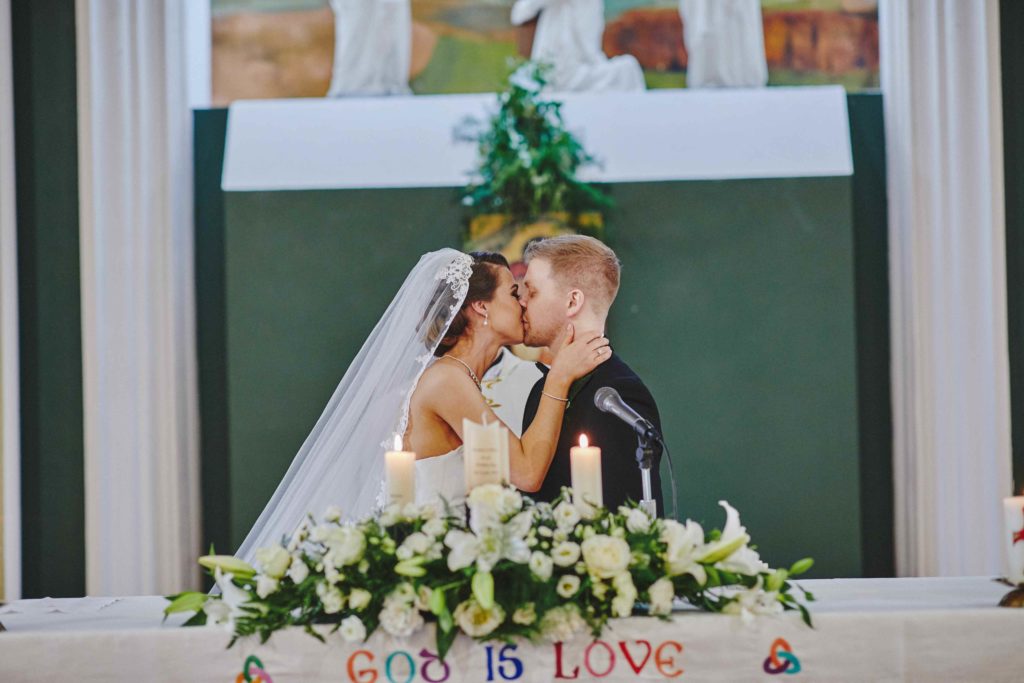 The Team- Traditional Church Wedding
Photography: DK Photography I Groom's Suit: Savoy Tailors Guild I Wedding Invitations: Adorn Invitations I Transport: Classic and Vintage Wedding Cars Ireland I Table Decor Vintage Affair Décor I Makeup: Lydia Maher- Blush Beauty Bar I Hair: Jamie-Lee Kavanagh- Society Salon I Shoes: Asos Bride I Accessories: Lynda O'Brien I Bridesmaids Dresses: Rosie's Closet I Groomsmen Suit: Savoy Tailors Guild I Cake: Tanya Ross- Novel-T Cakes I Food: Cliff At Lyons I Flowers: Coopers Florist I Ceremony Venue: St John's Church, Killenard, Co.Laois I Reception Venue: The Cliff At Lyons I Entertainment: Pink Champagne Wedding Band I Celebrant: Fr. Thomas Dooley and Rev. Leslie Stevenson
IF YOU LOVED THIS PLEASE PIN IT!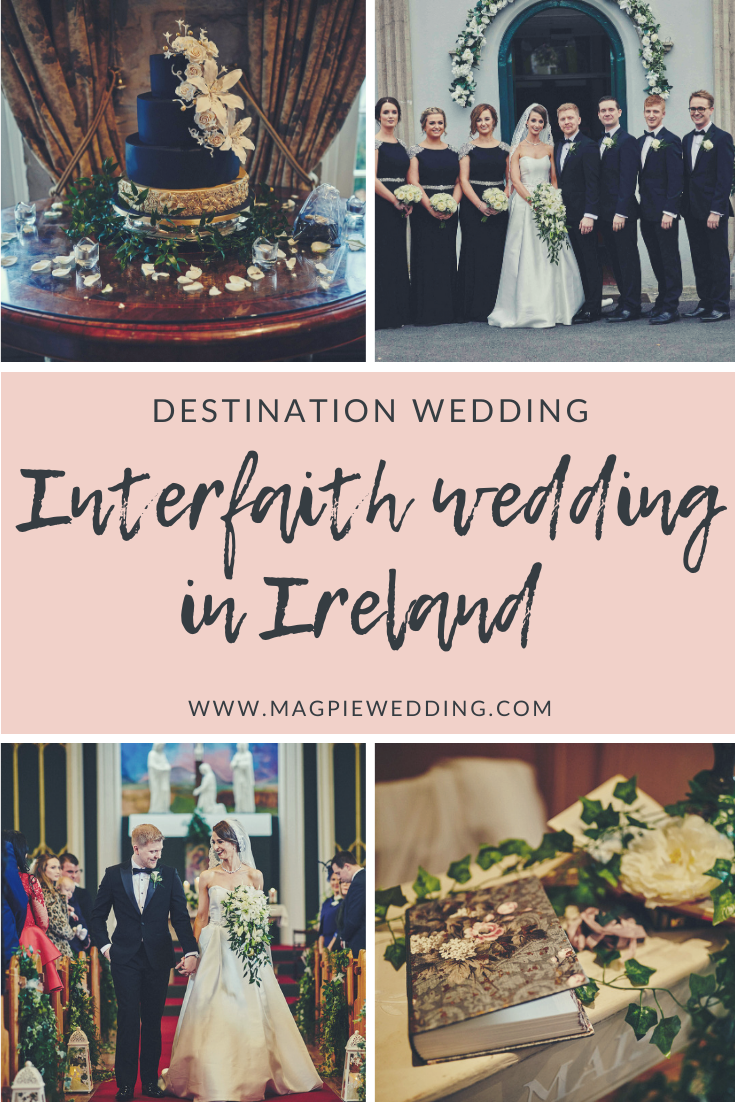 If you love this wedding at The Cliff at Lyons you may also like;
TRADITIONAL WEDDING WITH JANE AUSTEN VINTAGE VIBES
CLASSIC FAIRYTALE WEDDING WITH BESPOKE DRESS AND ROSE GOLD TOUCHES
CLASSIC WEDDING WITH BESPOKE BRIDALWEAR AND IVORY AND GOLD STYLING