I fell in love with prom fashion while watching Grease in the late 1970s, and then Pretty In Pink in the 1980s – there is something so romantic about getting dressed up in layers of tulle and ribbon. Imagine this for your wedding day? This month's styled wedding shoot fully embraces the slightly kitsch prom wedding feel from this era while adding fabulous styling details that will get your guests talking for years!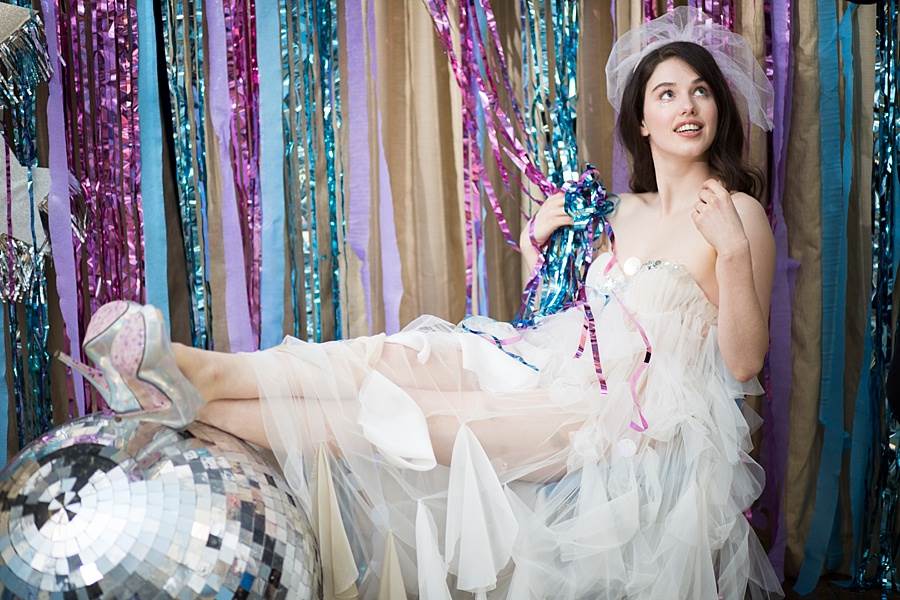 The look was created by Erin Balfour from Way Out Wedding and a team who got her vision from the outset.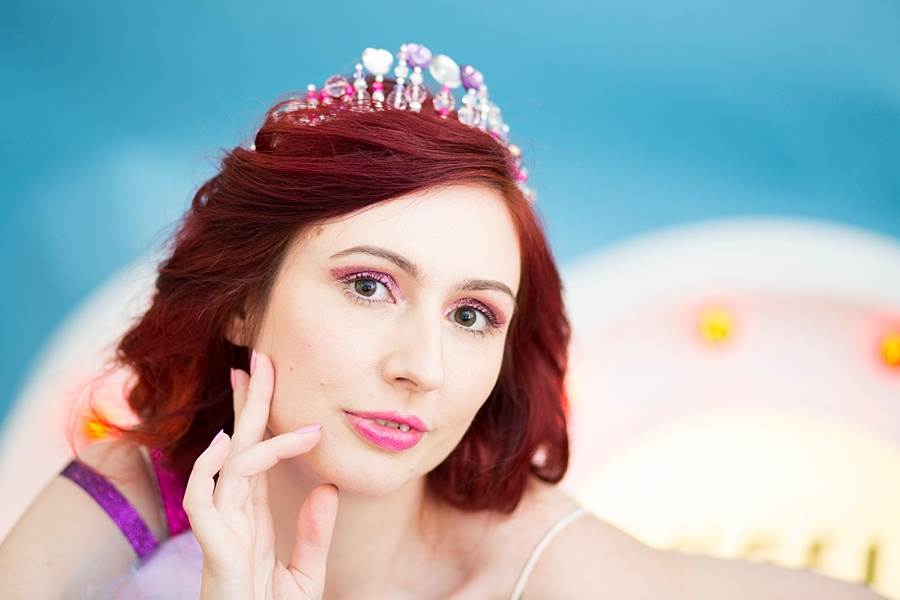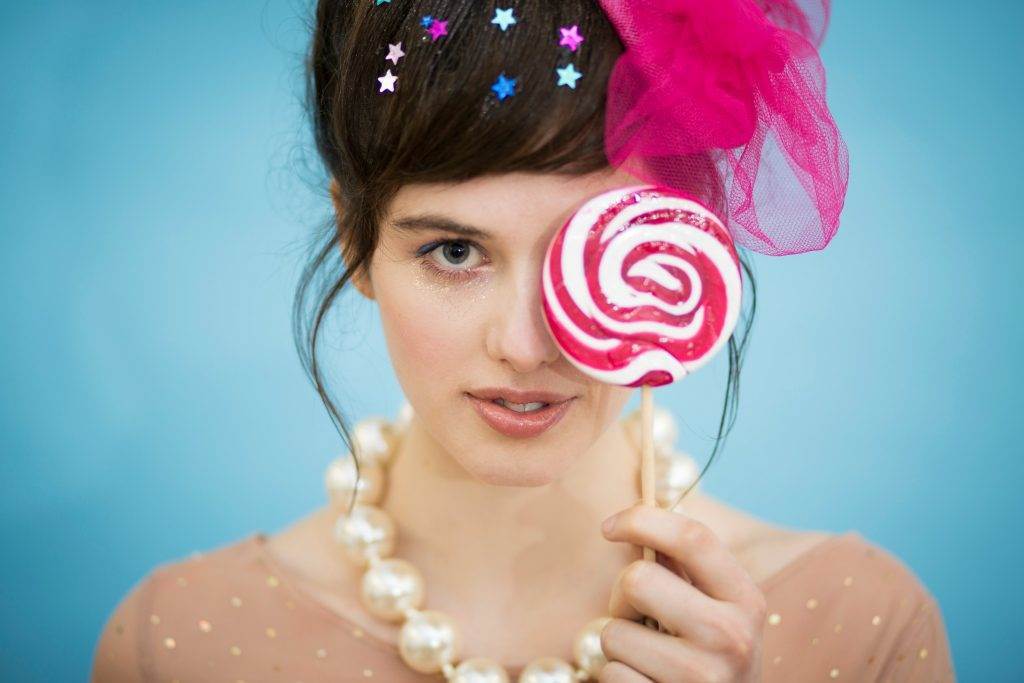 Erin describes the look, "It was based on the look and feel of the film of Stephen King's Carrie, by Brian De Palma, along with influences from designers Meadham Kirchoff and Molly Goddard. It has its heart in 1970s–1980s Americana, with a bubblegum palette and a tongue-in-cheek, stylised tastelessness.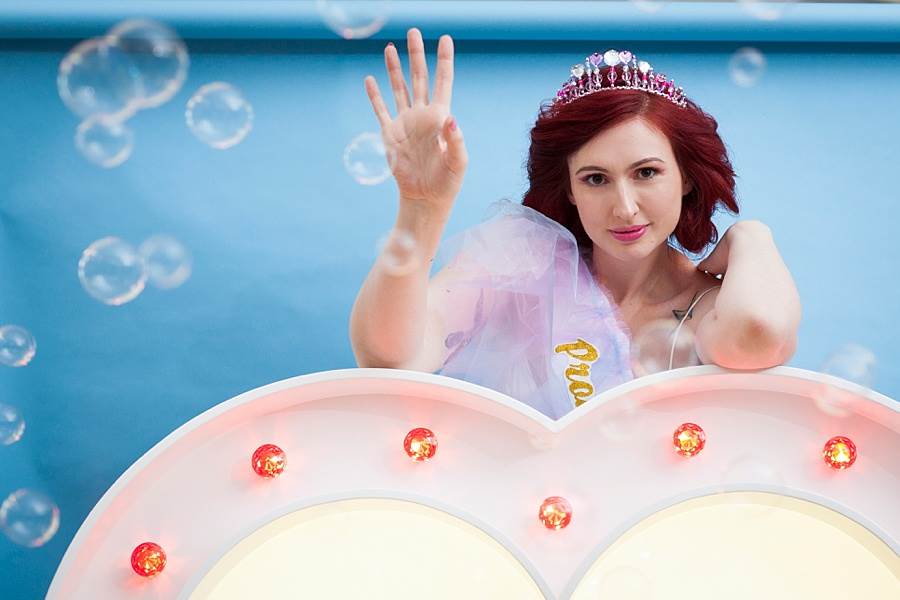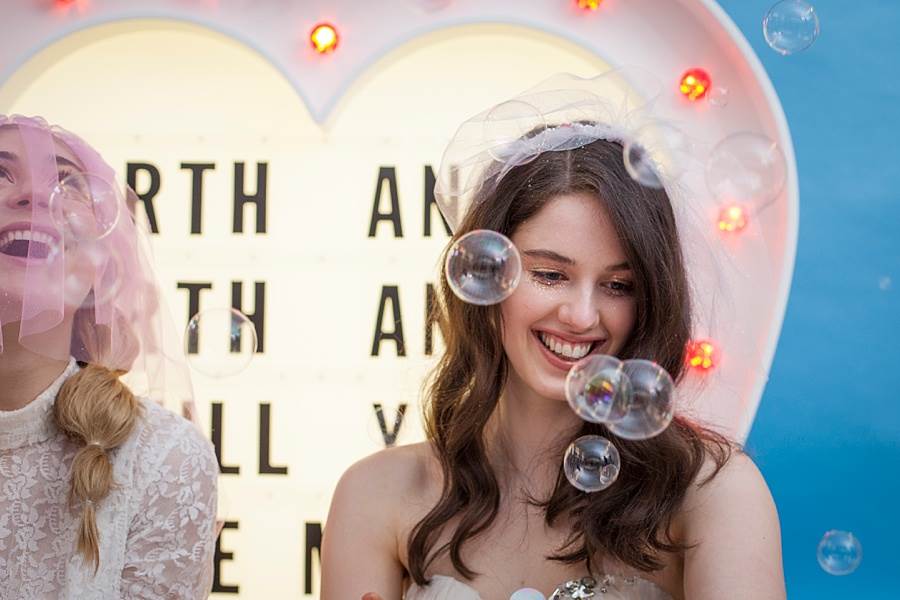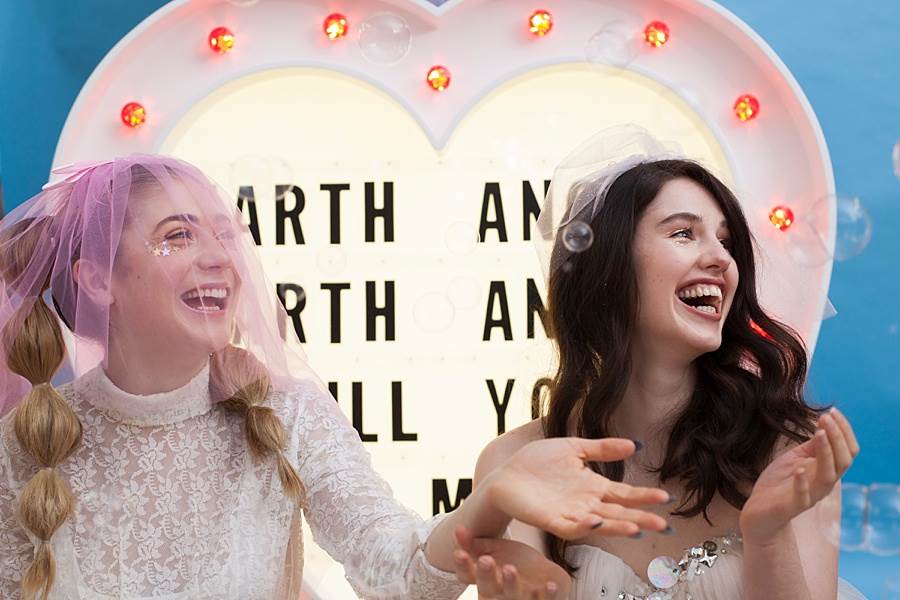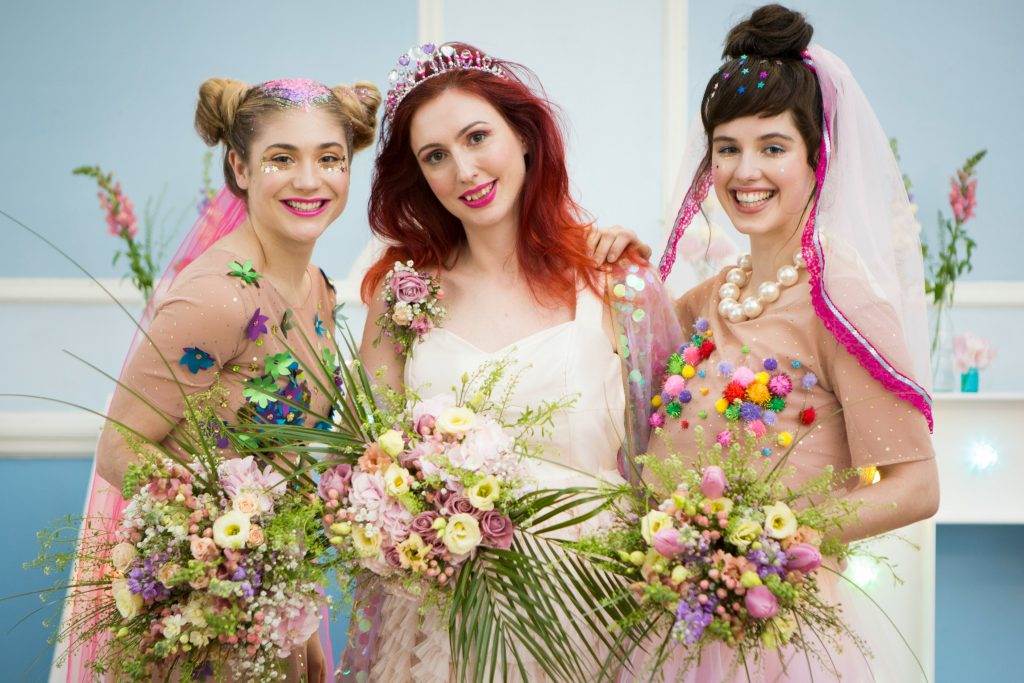 I've always been drawn to kitsch, to society's underbelly and the darker side of surface sweetness, so I wanted to tell this story as well as showcasing the look itself. I've always loved fashion houses' ad campaigns and how the connotations, stories and subtexts exist beneath the images themselves. This approach was behind the entire vibe.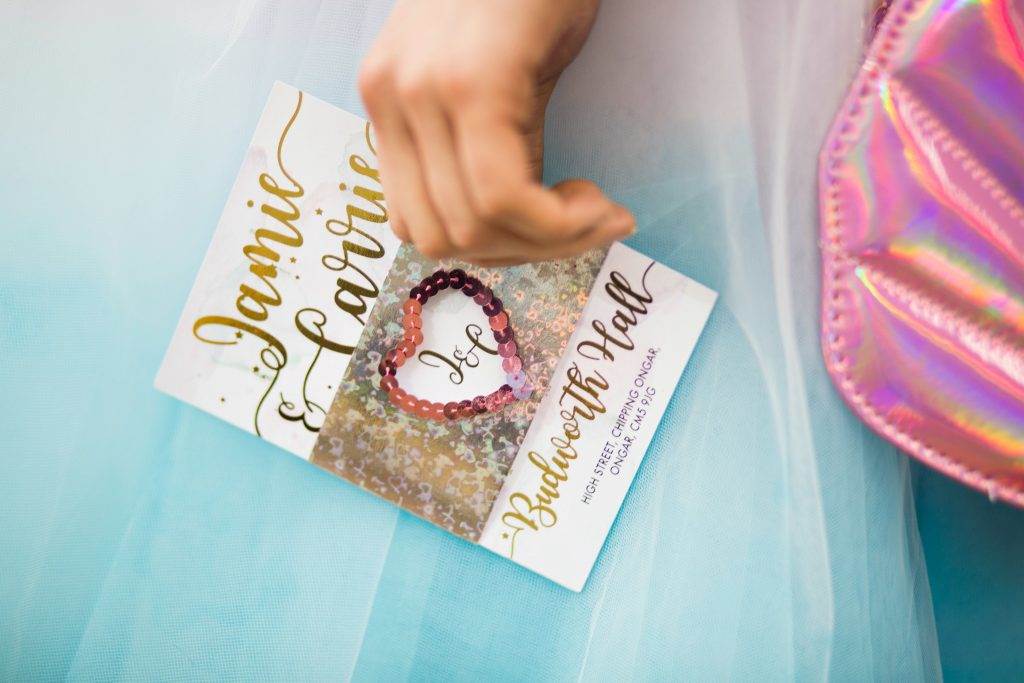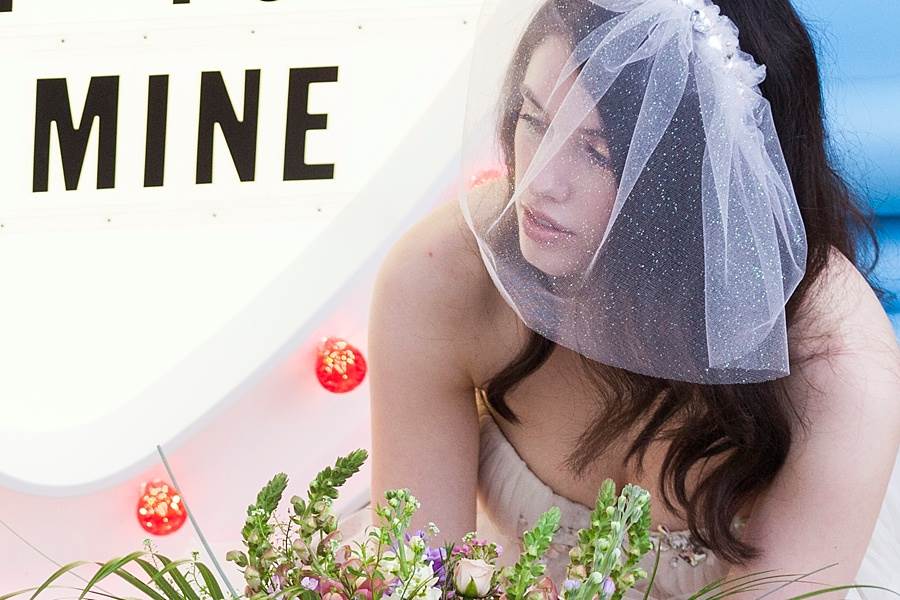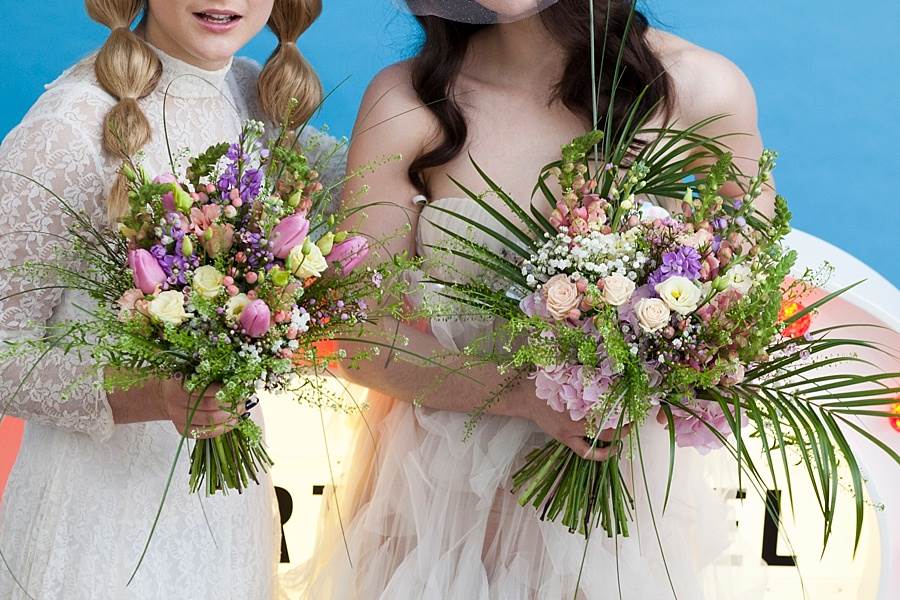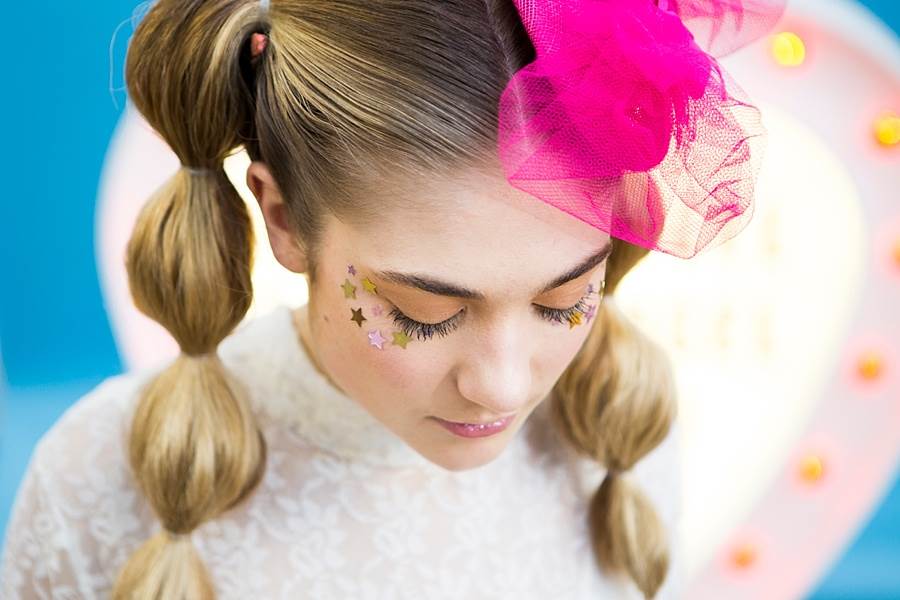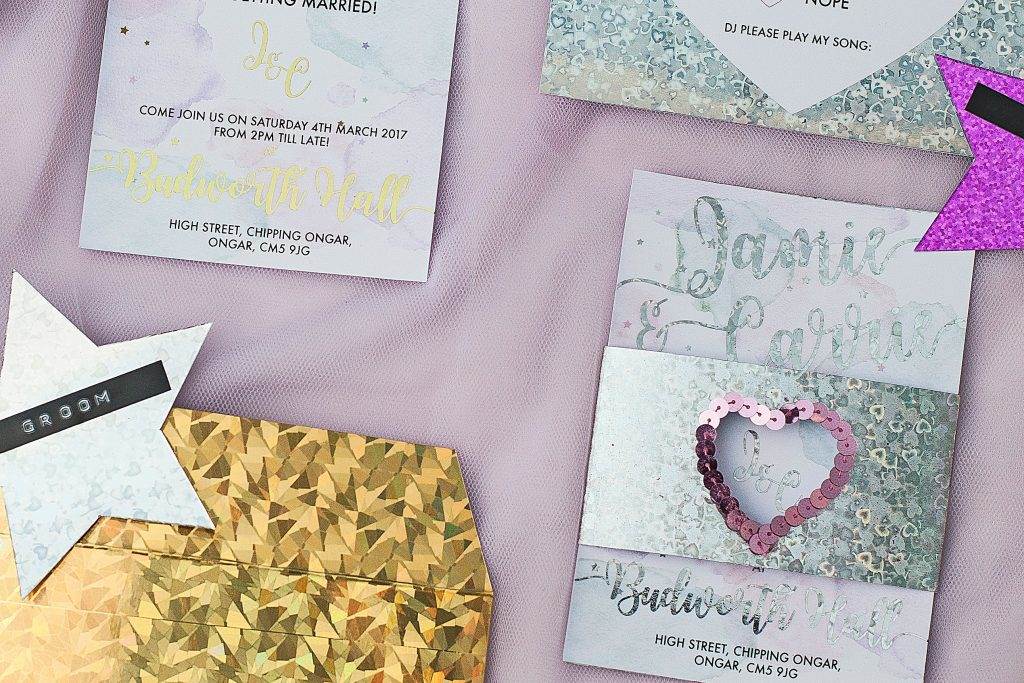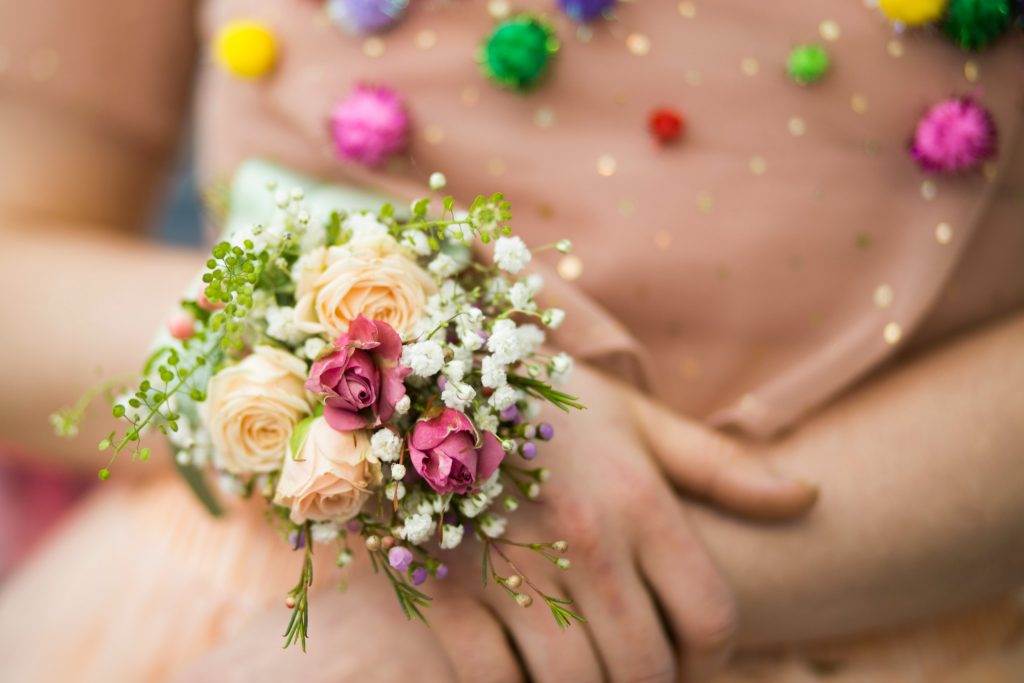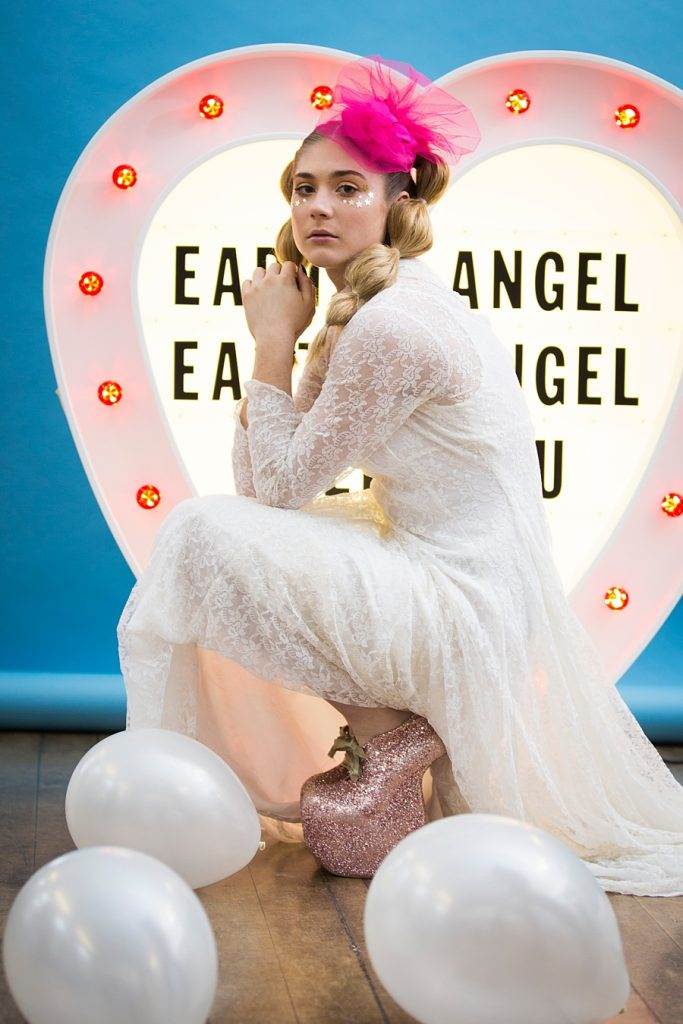 The shoot speaks to young brides mostly, given the sugary colours, the pom pom festival wear, and the clash of styles, from sequin and satin slips for a bohemian glam look, from vintage to festival bridal. I think it'll appeal to the creative bride who loves a deeper meaning in her fashion choices.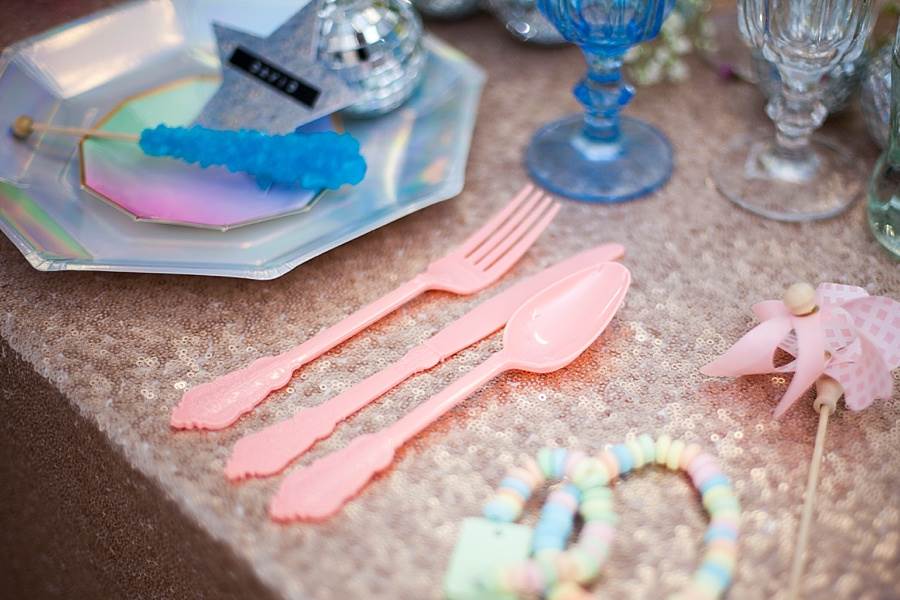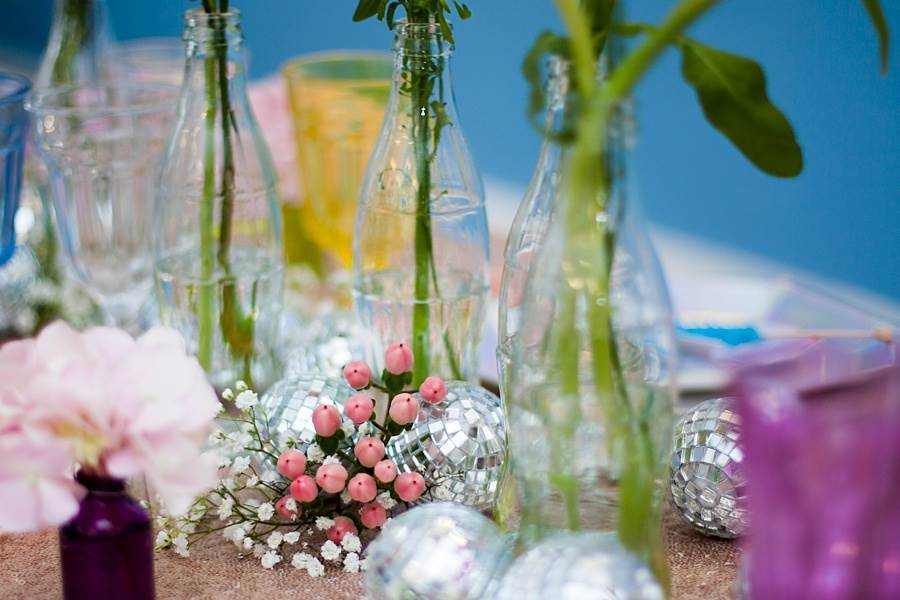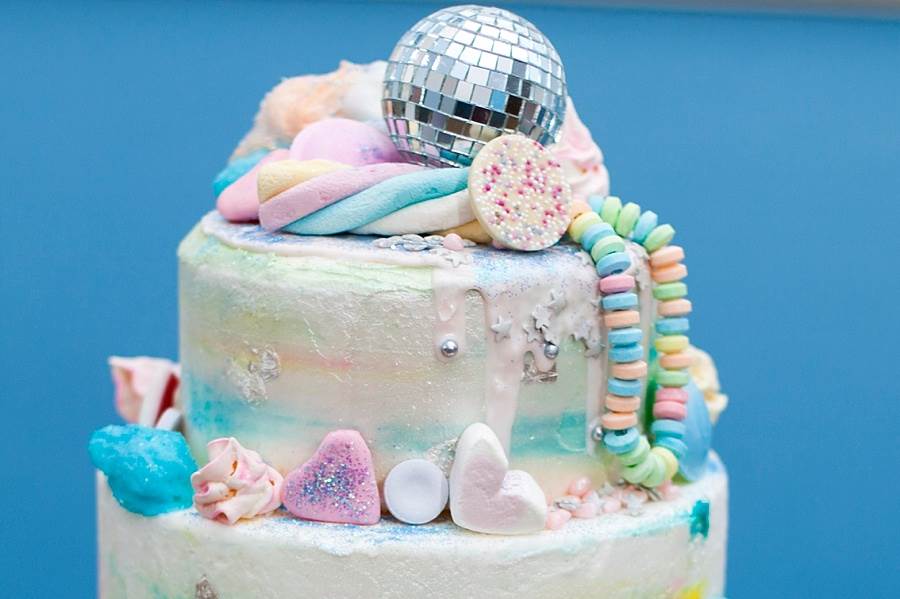 And a lot of the looks are inspirational for bridesmaids' outfits, too!"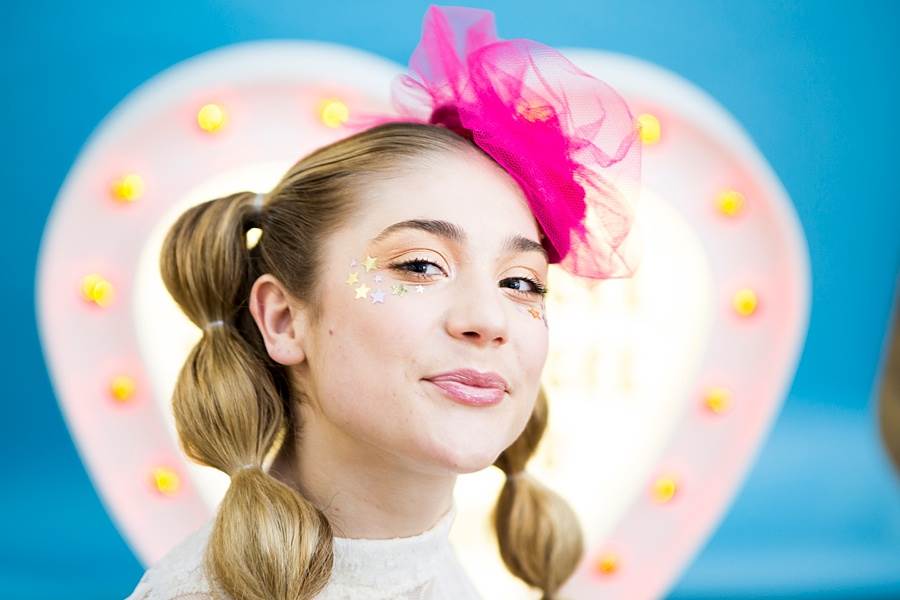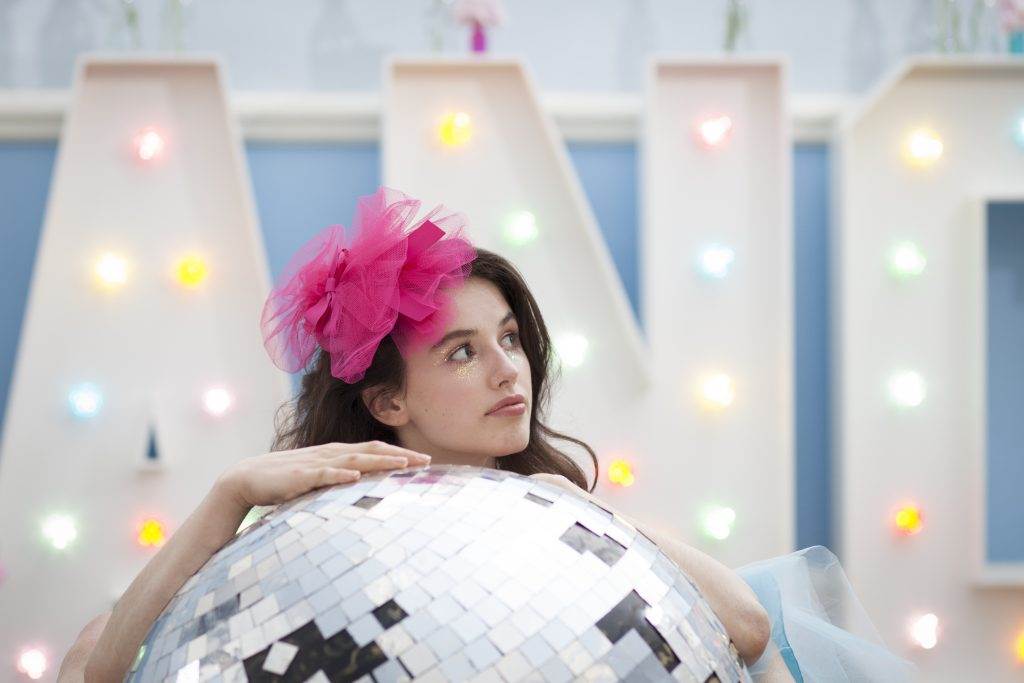 The key to recreating this prom wedding look is to embrace colour, namely pastels and candy shades – all sugary sweet and fun. And to mix up the styles – you don't have to match anything at all. Disco balls, streamers, and sequins are your go-to prom props. Basically, have fun and don't be afraid to dive headlong into 1970s-1980s American nostalgia!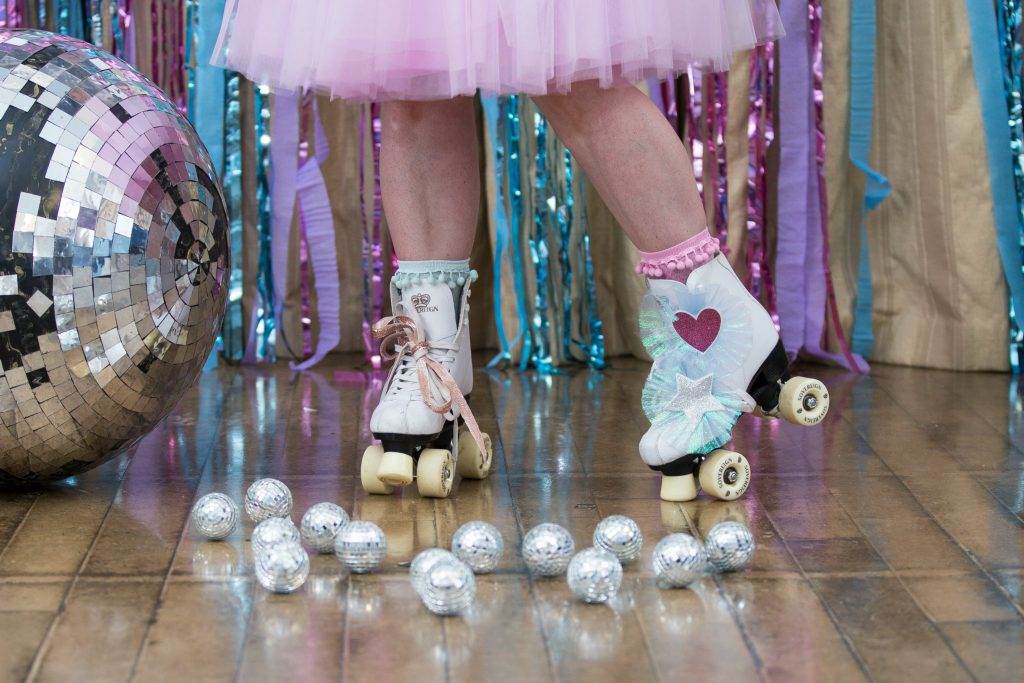 PROM WEDDING CREDITS:
Creative director and stylist: Way Out Wedding | Photographer: Paola De Paola Photography | Dresses: Days of Grace/ Heart Aflutter/ Coast/ Bespoke Bride/ L.O.M./ Federica Bruno Couture| Shoes: Natacha Marro/ No Debutante | Veils, headpieces and crown: McFayden Millinery | Sashes: Hard Felt Designs | Accessories: Stylist's own | Flowers: Bohotanical | Cake: French Made | Stationery and table styling: Beyond Vintage | Plates, cutlery, sugar sticks: The Sweet Party Shop | Props: A Peculiar Dream | Hair: Lovehairbylou | MUA: Charlene Williams | Models: Ruby Lorcan / Matilda Oliver/ Caitlin Walsh | Venue: Budworth Hall | Videographer: Patrycja Purgal | Light up letters and cinema sign: Locke and Busby |