If you're currently wedding dress shopping or about to start your wedding dress journey you'll probably already be aware that there are lots of options out there! How you choose to buy your dress and where you choose to buy your dress from is completely up to you, but we want to give you options. Buying second hand is one of them, and not only can these dresses be full of history, but you will also be making an ethical choice too when it comes to choosing your wedding dress. There are so many amazing reasons to consider buying pre-loved and vintage wedding dresses and as part of our running articles to support Oxfam's Second Hand September we're giving you our top tips and advice on 5 places to buy them…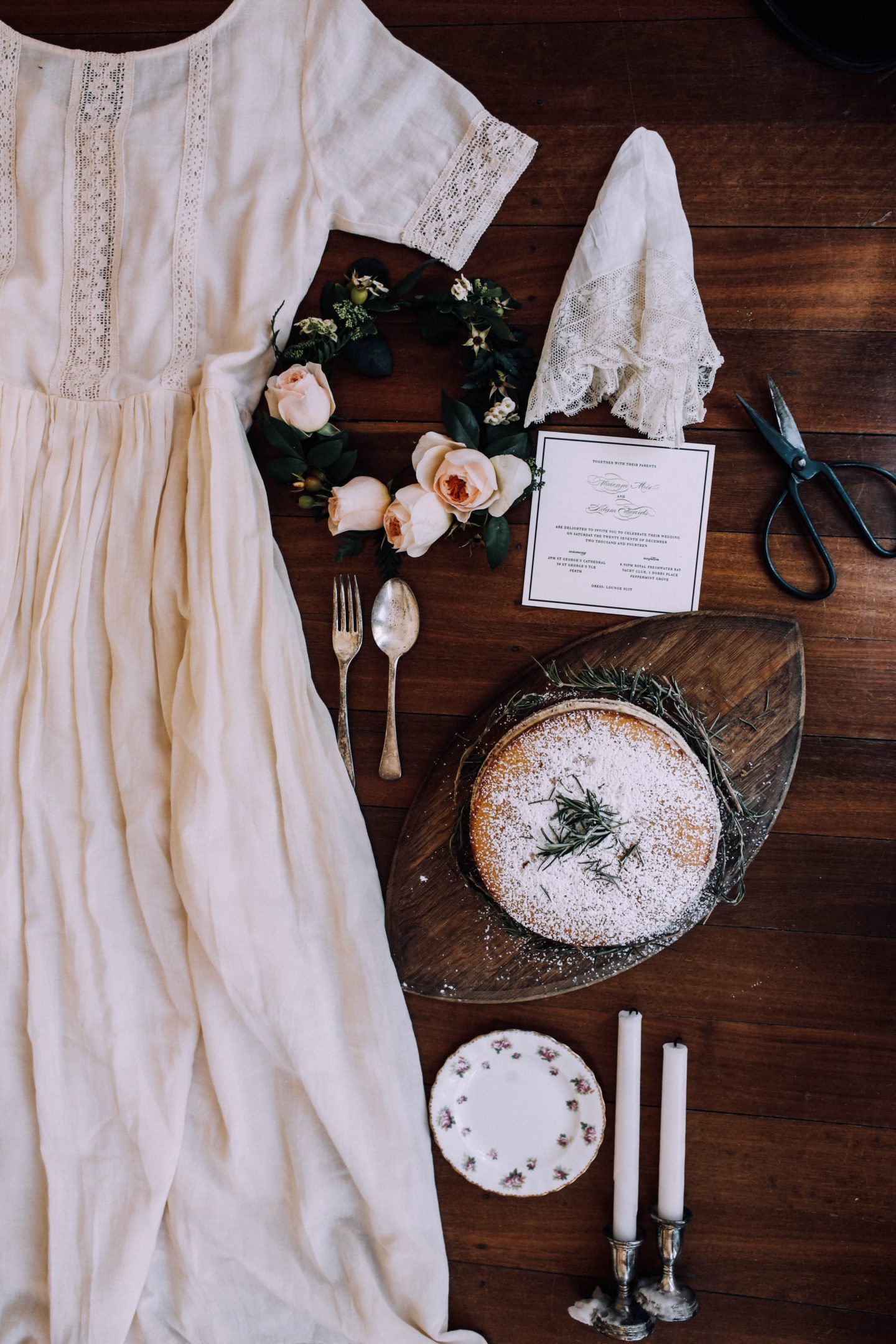 Charity Shops
You can find a whole host of hidden treasures in charity shops, so it's a great place to start when it comes to looking for vintage and pre-loved wedding dresses. One (wo) man's trash is another (wo) man's treasure as they say! You never know what you may find. It's always best to do a bit of research before hitting the charity shops, find one's that are bit larger in size as they will have more donations in stock. There are also certain charity shops that have dedicated wedding sections (either online or in-store) Oxfam and British Heart Foundation included!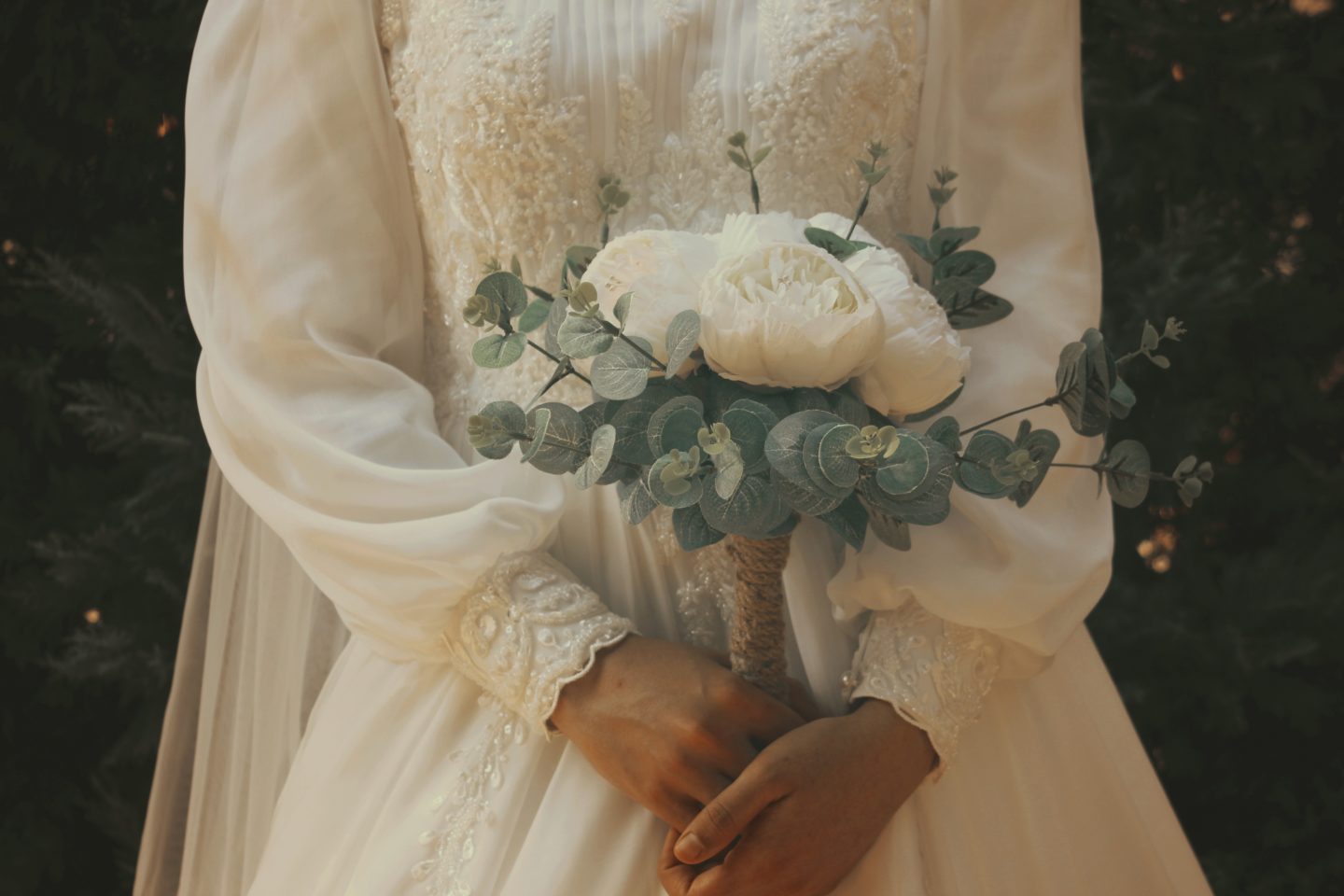 Car Boots and Table Top Sales
These might not be the most obvious options but they can come up with some excellent items when it comes to wedding dress shopping. Check your area for any wedding specific ones, trust me they are out there! I bought both my veil and vintage gloves from a wedding tabletop sale where people had paid a small fee to set up shop and sell what they had left from their wedding day. You might even find some other bits for the big day too! If you go without expectations you may be pleasantly surprised!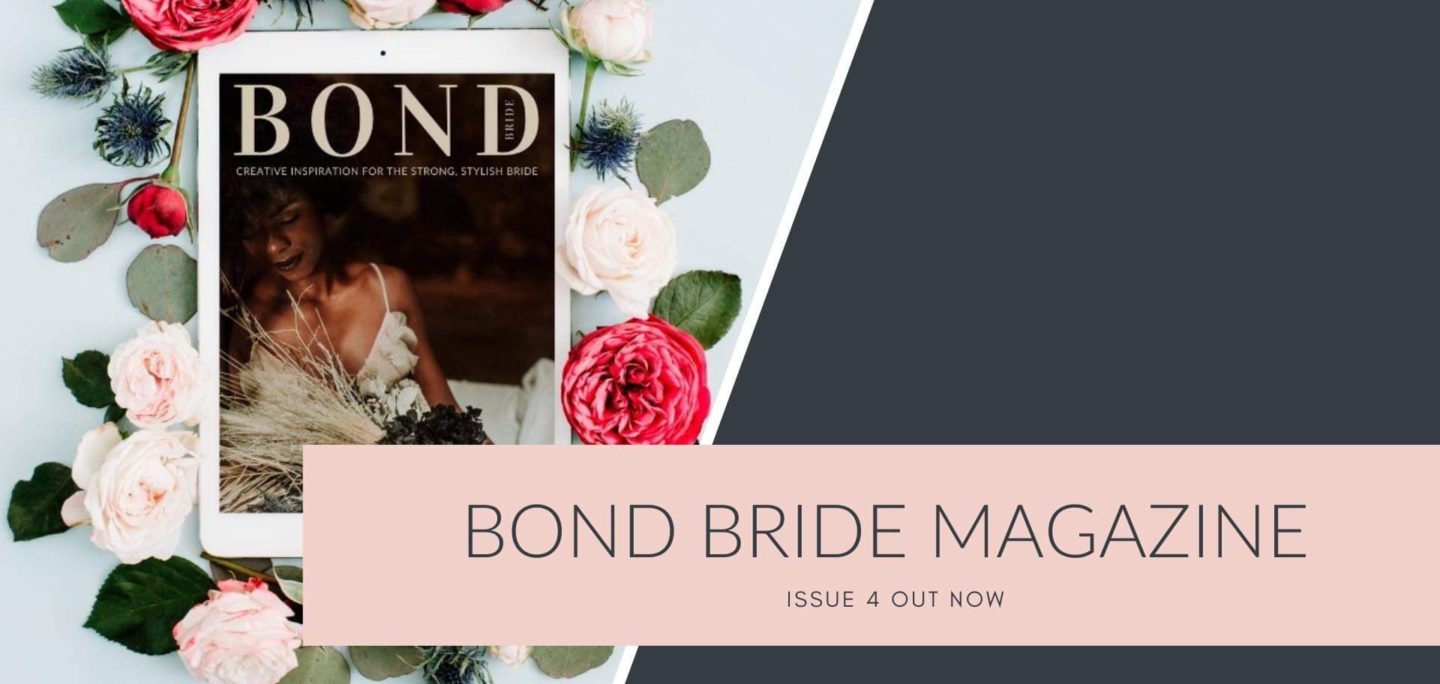 eBay
Infamous for auctions and buy it now, lots of people flock to eBay to sell unwanted, pre-loved and vintage wedding dresses. Of course, it's a risk, as you are unable to try it on, so make sure if you are not sure then you have a contingency plan in place. Either agree and check the returns policy if it's a company or be prepared to re-sell if you are not happy with it. You may even find dresses on eBay that have never even been worn. If you do decide to purchase from eBay make sure that you have open lines of communication with the buyer and you ask lots of questions and get lots of pictures!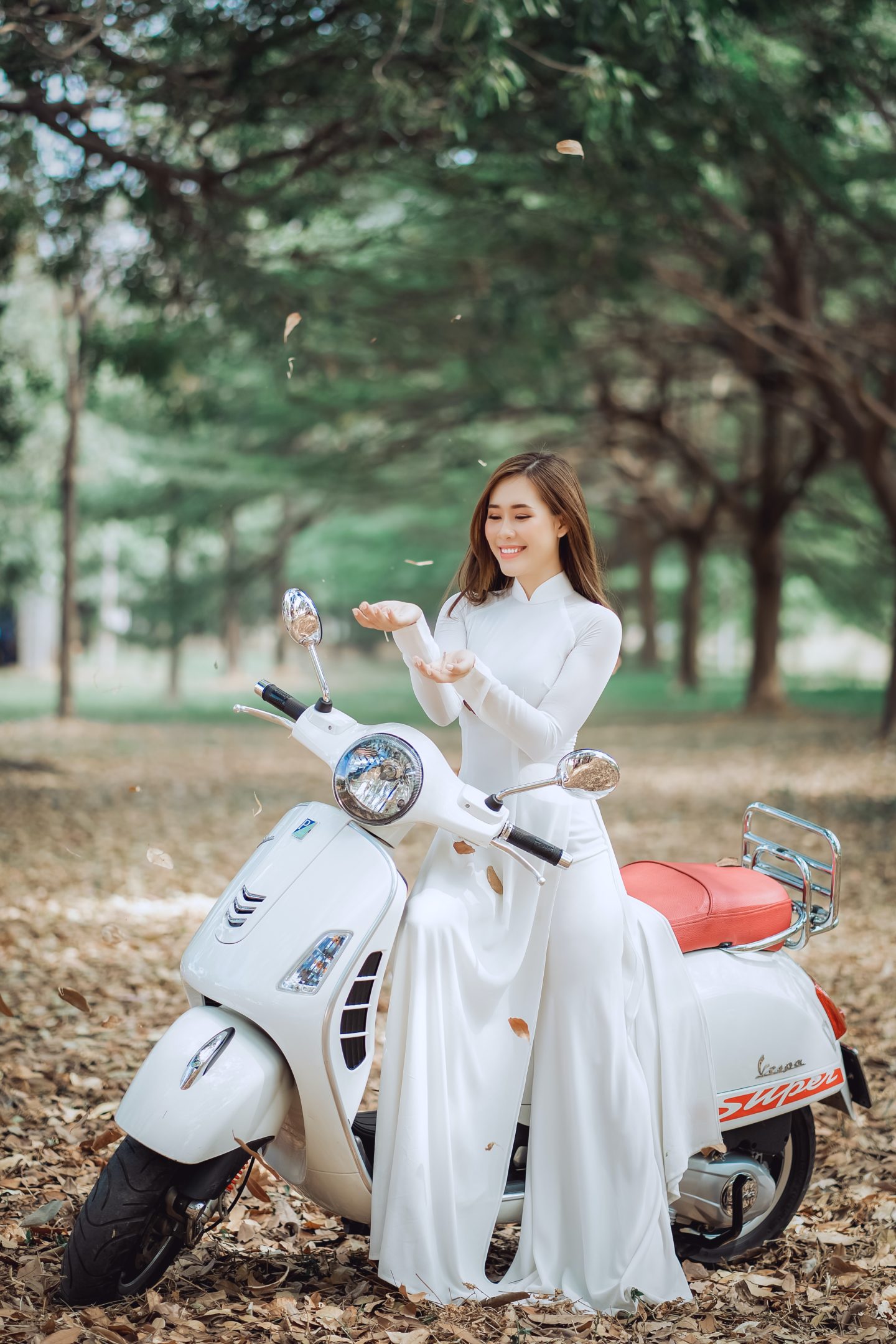 Etsy
Etsy is mainly used by small independent businesses and there are lots of wedding dresses on there, but be careful as they are not all second hand. If you are looking for pre-loved and vintage wedding dresses in particular and this is important to you then make sure that that is what you are buying. Try and search for specific vintage shops or pre-loved boutiques and independent sellers and make sure you check where it is based! There are lots of overseas sellers so postage costs and postage time can be alarming. This is one not to be rushed, take your time and check things through with a fine-tooth comb before buying.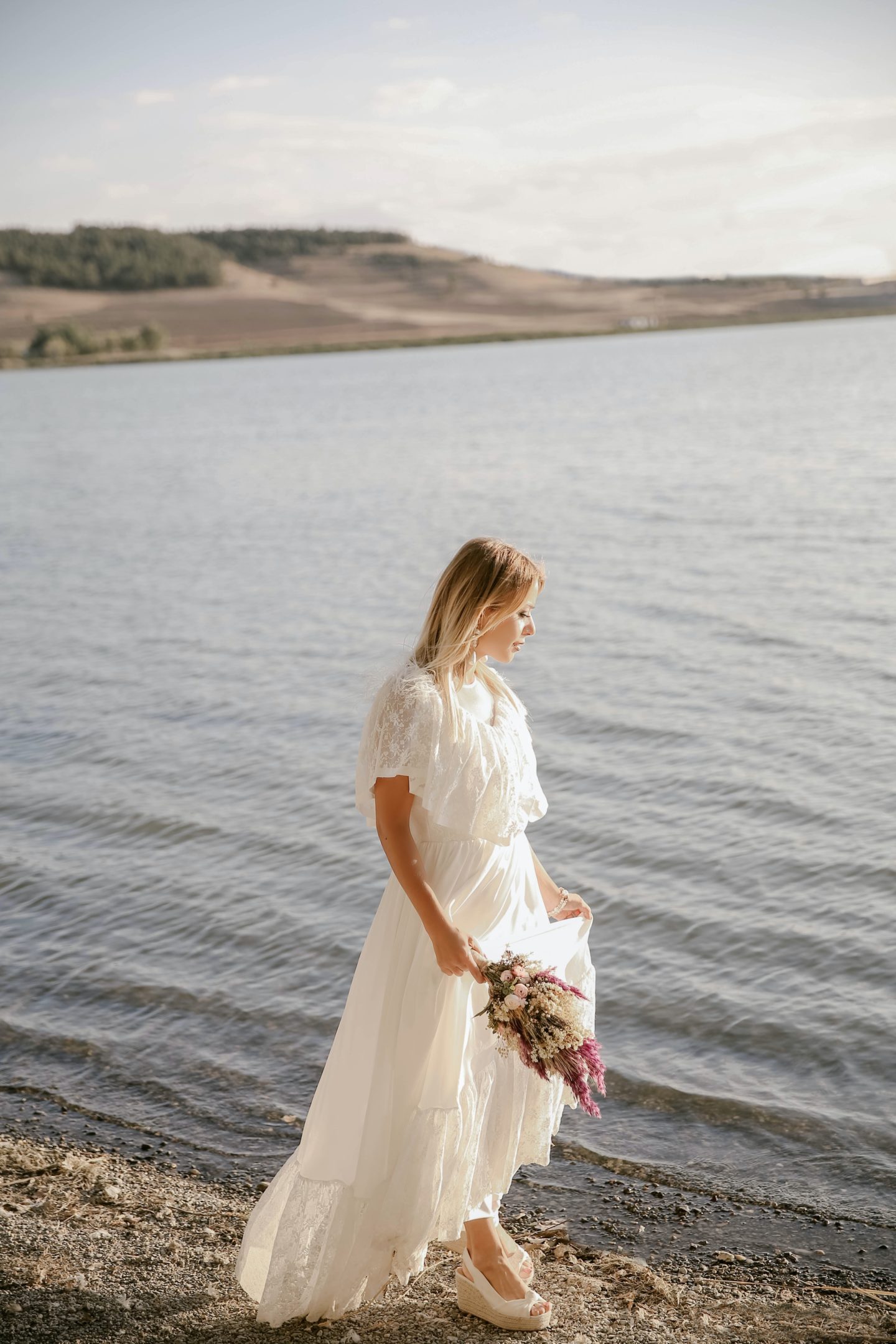 Online Social Selling Platforms
There are hundreds of them now, we're talking the Facebook Marketplace's, Vinted and Depop's of the world, just to name a few! On all of these platforms, you will find people selling pre-loved and vintage wedding dresses. With Facebook Marketplace, you may be able to try on and make a decision before you buy (depending on how close it is and how accommodating the seller is) but with the others, they have strict returns policies in place and generally you can only return when the item is not as described, this could end being more hassle than it's worth so make sure as with eBay you have a contingency plan in place!
Finally, you can of course choose to visit a pre-loved or vintage wedding dress boutique. Here are a few of our favourites.
Good Luck! We are positive if finding a preloved or vintage wedding dress is important to you then you will be able to find the dress of your dreams, without costing the earth, in more ways than one! Happy shopping!
IF YOU LOVED THESE PRE-LOVED AND VINTAGE WEDDING DRESSES PIN THEM TO YOUR PINTEREST BOARD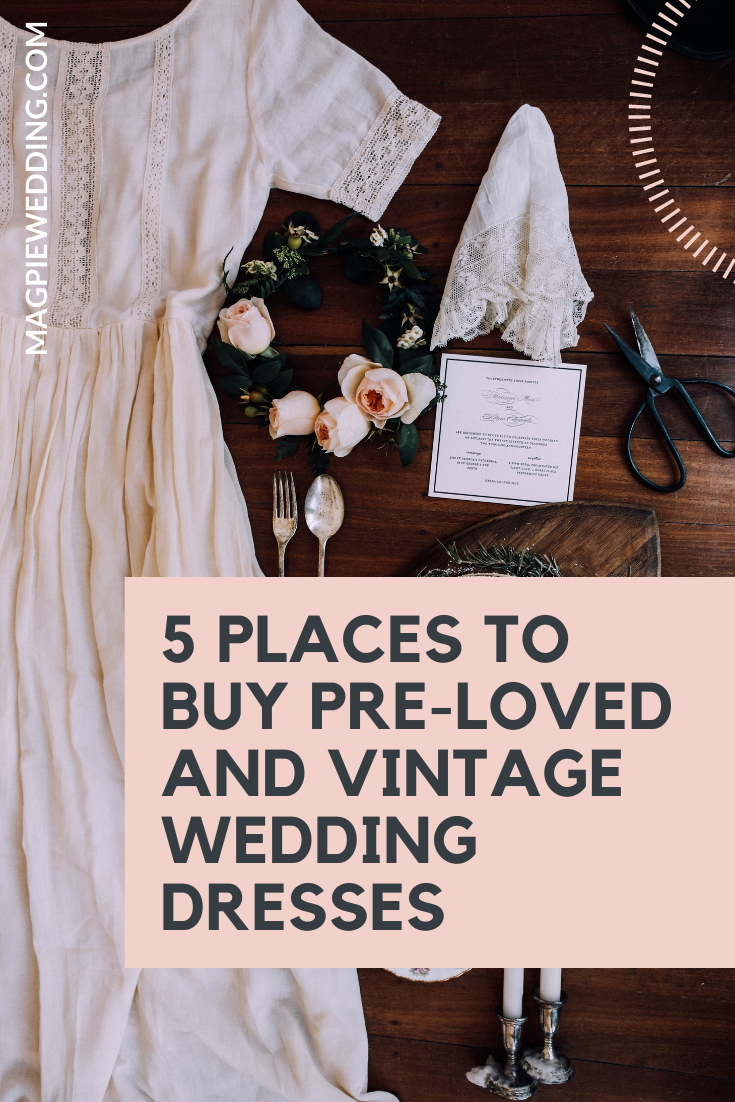 If you loved these pre-loved and vintage wedding dresses you may also like;
Choosing bridal accessories – vintage inspiration for modern brides
Our Favourite UK Vintage/Pre-Loved Ethical Wedding Dress Shops
Styling Ideas For Your Vintage Wedding from The Vintage Tea Party