With our Ethical wedding shows coming up soon, we wanted to talk about how you can get the very best out of exhibiting at a wedding show. Wedding shows are a great way to meet potential couples, meet new people and share what it is that you do. The keys to having a successful show lie in being prepared and exactly how you are showcasing what you do to the people attending. If you are attending a wedding show this season, or maybe you are considering one, take a read through our tips on what to prepare and how to make it a really successful event for you and your business.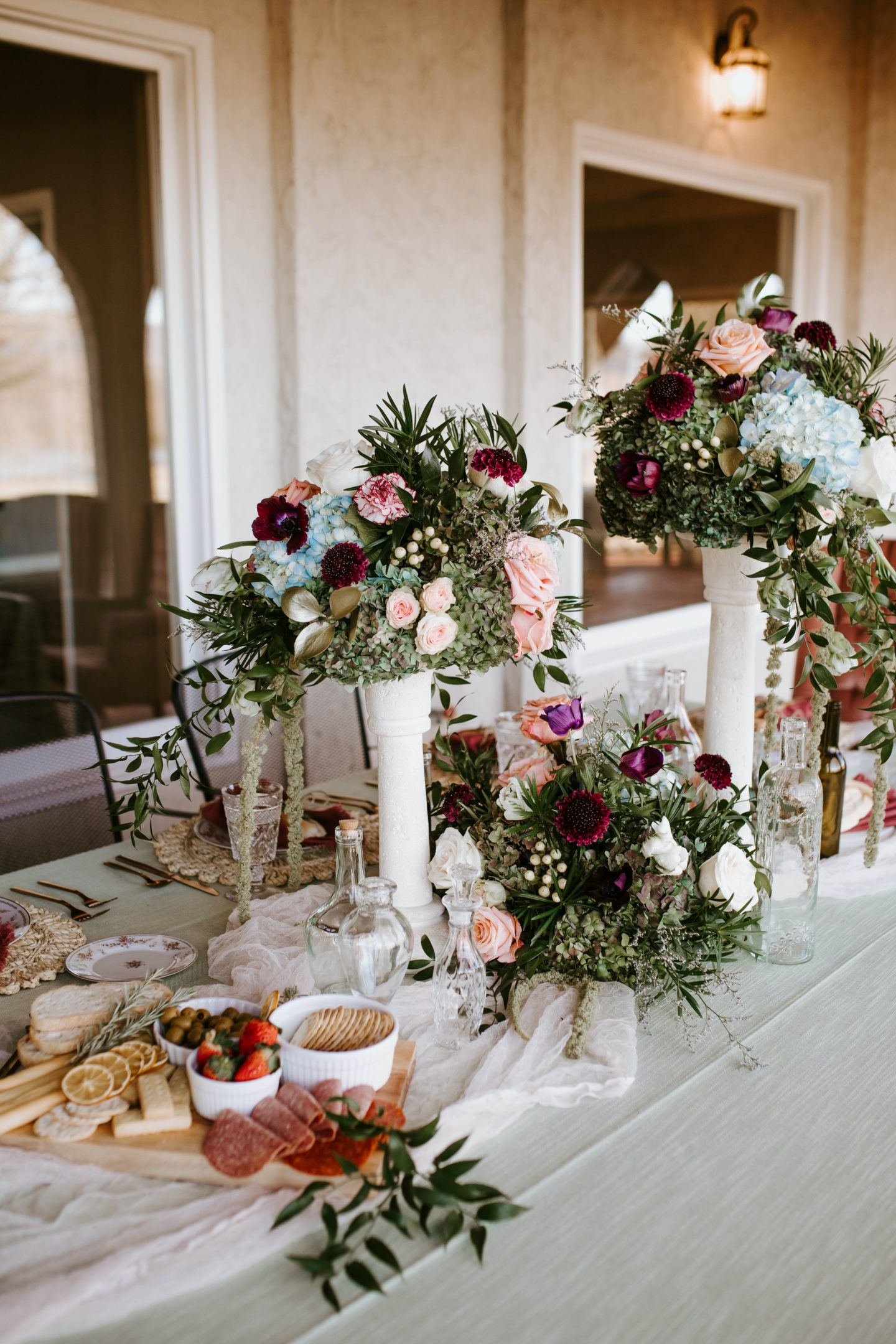 Do Your Research
Before deciding on any wedding shows, do some research into previous shows and make sure that they are the right fit for you and your business. Not every show will give you the same outcome so researching what the style of the show is and what type of people attend will be really beneficial. You want to make sure that the show you choose will attract the types of couples that you want to work with. If your brand is non-traditional and you ideally work with couples who want something really different then attending a traditional style show definitely isn't for you. This is one of the first things to consider when deciding on which show to exhibit at.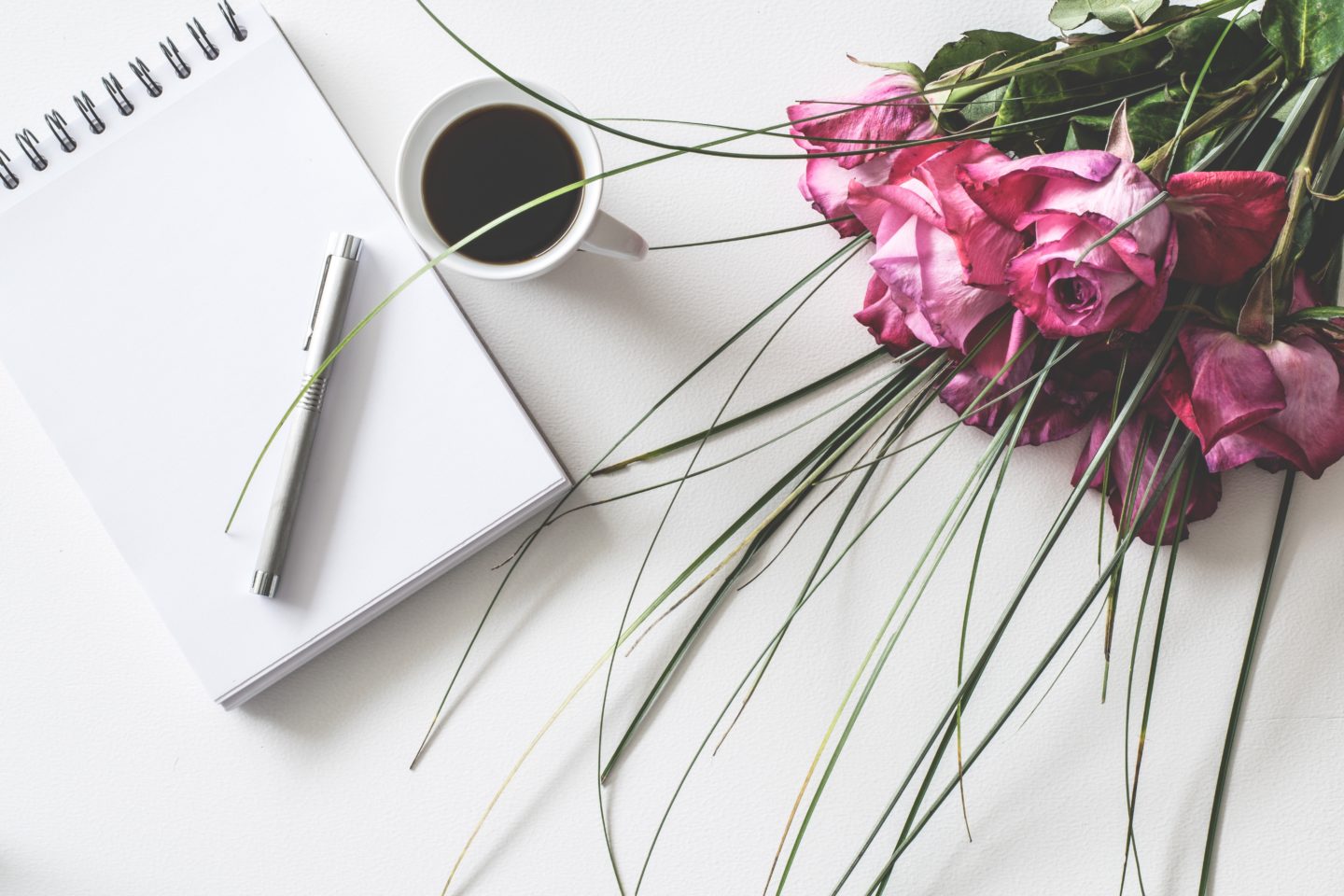 Preparation
Once you have made the decision to exhibit, there are lots of things prior to the actual show itself that you can do to make sure it is a success for you. The show organisers will do a lot of promotion and work to get the show out to couples but it is also important that you do your own promotion too.
Before exhibiting at a wedding show there are always several opportunities to promote yourself. This will help couples understand what is happening at the event and they are therefore more likely to come to it. The more couples at the fair means you will get the opportunity to showcase your work to eager potential customers. They may also share your work in advance, improving your social media reach. So make sure you are consistently sharing the event and that you are exhibiting. If you have anything to share at the event, such as a new collection, or you are doing any kind of competition then get sharing this on social media too. The more interest you drum up, the more people will notice and the more successful your show will be for you.
Another major thing to prepare before a show is to make sure that your website is up to date. Once you meet people on the day, it is likely they will pop over to your website and social media to take more of a look at what you do. If your website isn't up to date then this might confuse people and could lose you a potential customer. So take a little bit of time beforehand to get everything right up to date with where your business is right now. Also, another fab way to promote you attending the show is to add your exhibitor badge on there so people can see you are attending. Make sure you have everything planned for your stand. What are you showcasing? What do you want your stand to look like? Do you have everything you need for when couples ask you questions? Write down everything you want and need to do and create a checklist to keep you on track for the show prep.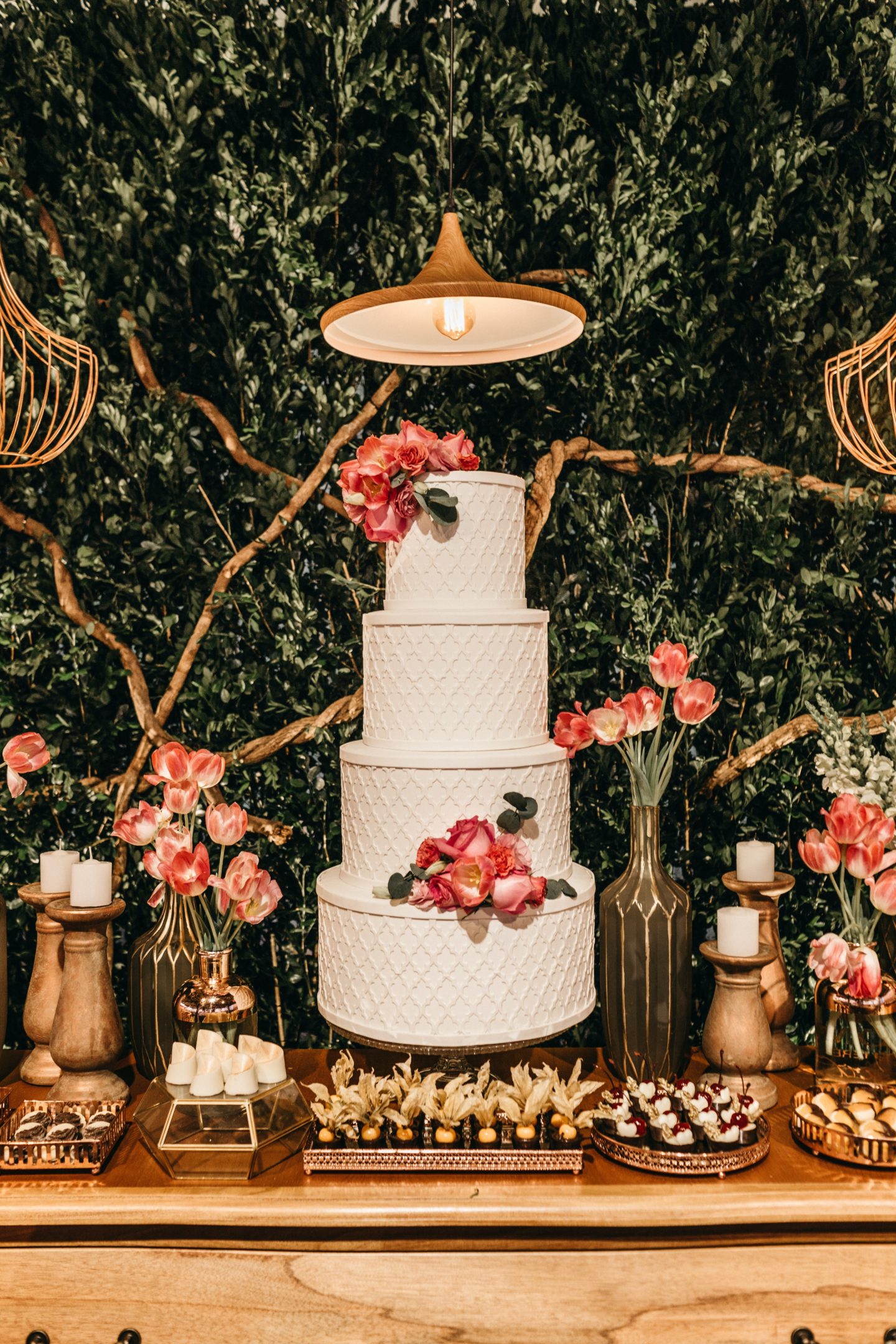 Creating Your Stand and Showcasing Your Products
We believe that being creative with your show stand is really important. Simply sitting behind a stand with a white tablecloth and some images on is not enough to get the most out of exhibiting at a wedding show. Couples want to see what you can actually do, so show them exactly what you can do in person. Even if you are a photographer – there are so many creative ways you can attract potential couples and show them what you do.
Reflect your brand and business – This should be your top priority. Linking in with attending the right event for you. Firstly think about your brand and what you stand for as a company. You will have thought of this when designing your website and marketing material, so your stand should reflect this. If you are all cute and pretty, then your stand should be too. If you are really creative and forward-thinking, then of course your stand should look the same. Make it easy for customers to see what it is you do and how you do it. You want people to understand what you offer but make it exciting!
Consider and utilise the space you are given – Your stand will usually be around 8 feet wide and 5 feet deep. You might also have the option of a table too. Our advice is to only use a table if you really need one! Think about what you can do in the space you are given. Your space is like your shop front, so think about what you want people to see and how you want them to feel when they see it. Push the table to the back to utilise all the space and build forward instead. Create a space that people have to enter, like a shop. That way, once they are in, you can stop and talk to them. Or ditch the table and use your imagination instead! Don't hold back!
Give people something to remember – How often do you go on Pinterest or Instagram for inspiration? How often do you think couples (especially brides) go on there to find inspiration? Use this to get creative! Give people something to remember. Create a space that is memorable and allow people to take images of it so they can share. This is great for your business as people will share and tag you on social media, meaning you can reach people even beyond the realm of the show itself.
All in all when it comes to planning your stand, just be as creative as you can and really utilise the space given to you. Make the most of every inch. Show off who you are, your brand and what you do. Don't forget to make yourself memorable to potential couples.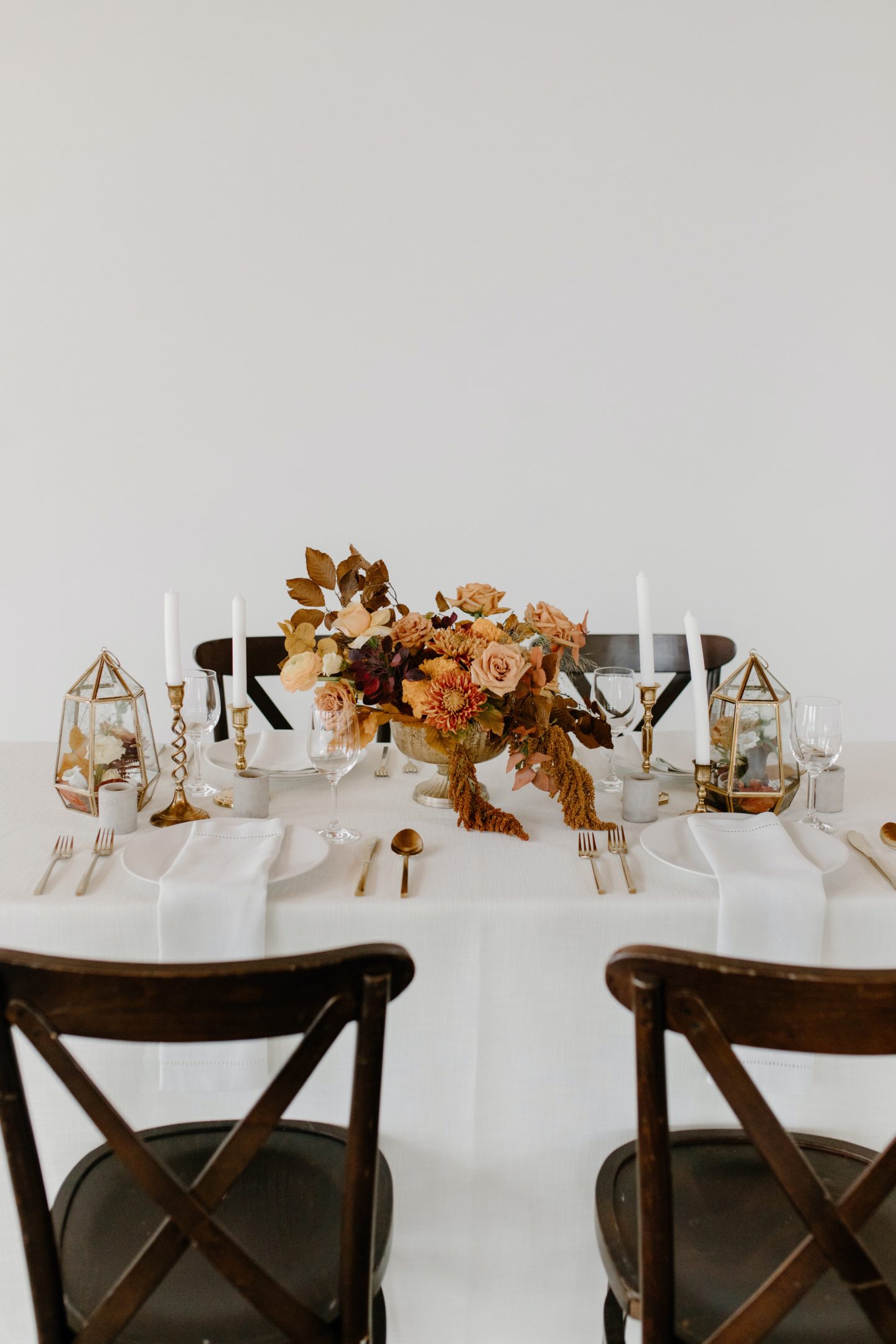 During The Show Itself
You've prepared, created an amazing stand and you are ready for the day itself. There are lots of things you can do on the show day to make it a successful one for you.
Deliver amazing customer service – This sounds obvious but it needs to be said that giving amazing customer service and communicating with couples is absolutely key! If you are engaging, positive, smiley and helpful then people will love you. If you are not, they won't. Customer service is key and this is your big chance to gain more weddings for your year ahead. Often couples don't book on the day, sometimes getting in touch up to a year later so it really is vital that you leave a great, lasting impression so they want to come back to you when ready. See this day as an advert and part of your marketing plan – being able to talk directly to keen couples is a great opportunity which you don't get through a magazine or blog advert. Remember this all day too, even when you are shattered at the end!
Give people something to remember – We briefly mentioned this in terms of your stand creation, but also think what could you give to people to take away so they remember you? Think beyond flyers and business cards – if you create a product, could you give away some samples?
Get involved in all aspects – Find out what will be happening at the show on the day. Maybe there is a catwalk show or an area for people to sit and relax. If there are, then why not ask if you can showcase your products here too? It is another option for people to see your work and get your business noticed! Ask the organisers beforehand if there is a way to add your work into extra spaces of the show. They are always looking for exhibitors to help so it works out as a great way for some extra creative space.
You might also want to think about giving couples an incentive or a competition to enter on the day when exhibiting at a wedding show. Consider what you are happy to offer and get people to sign up to your mailing list to enter. This is a great way to connect further. Just make sure that you are complying with the data rules and don't share others personal information.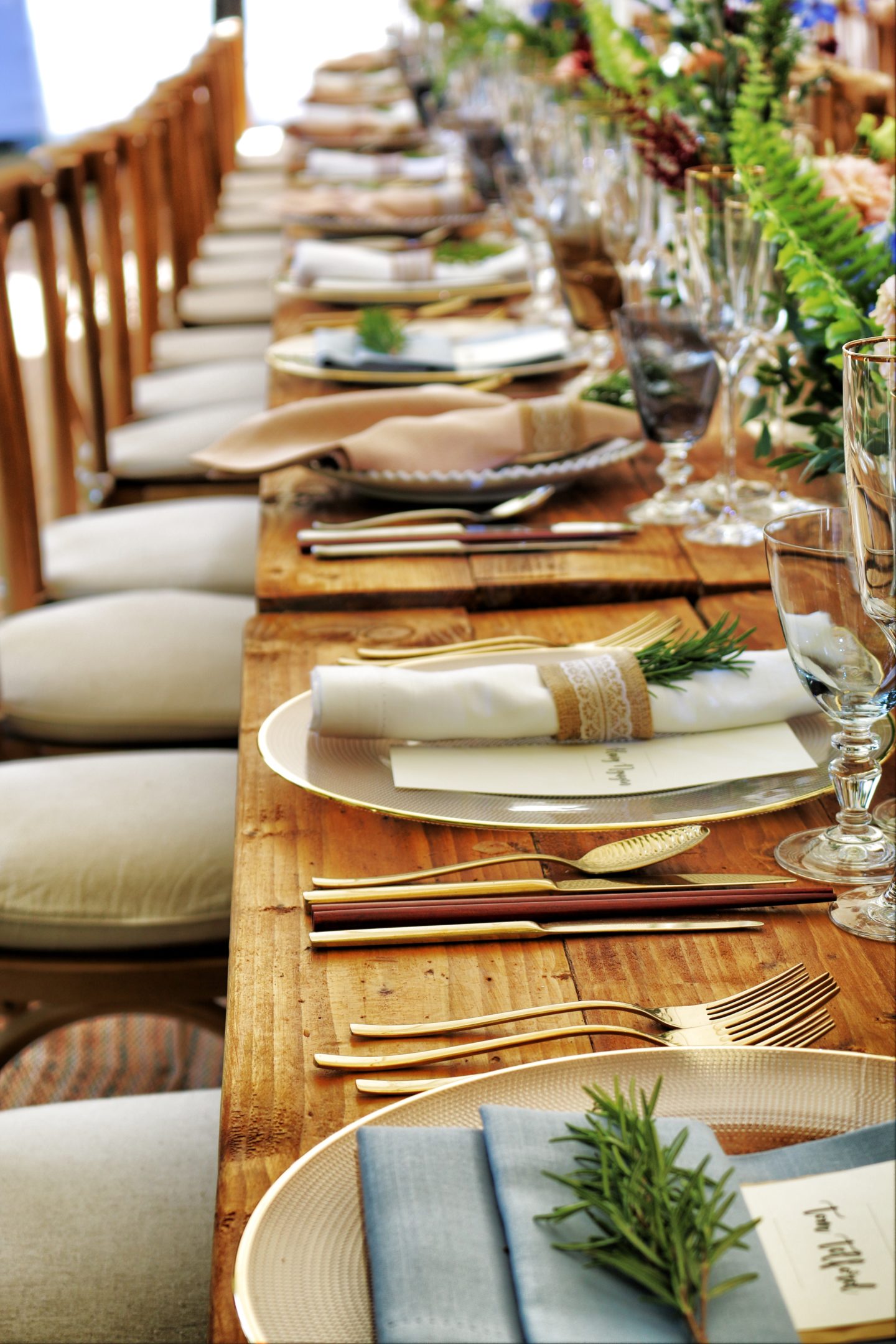 What To Do After The Show
After the show is a great time to reconnect with all of the people you communicated with on the day. This means both couples and other businesses. Send an email to the couples whose information you got and continue the conversation with them. Let them know that you would love to help them. Just remember that couples will have seen and spoken to lots of people so make sure they remember who you are. Also, allow people the chance to reply and be patient. Often couples need time to discuss and process before they make any contact or decisions. Don't discard people too soon and give them some time.
It is also really good to reconnect with any exhibitors you met that you feel you could work well with. Start a conversation with them about any ideas you might have or talk about options for working together on a collaboration at some point. It is always great to have connections with suppliers who also fit your brand and share the same ethos and values as you do. Maintain these connections because they could be super important and vital to your business.
Lastly, always write about and document your experiences at the show. Show and share with people what it was like and show images of your stand to your following. Often people can't attend a show day but they love to see images from them afterwards. You might even book people or get queries based on what you show and share after the event so keep up the promotion for a few weeks after the show has finished.
If you would love to join us at our Ethical Wedding shows then we have some spaces available. Contact us!
IF YOU LOVED OUR ADVICE ON EXHIBITING AT A WEDDING SHOW PIN IT TO YOUR PINTEREST BOARD FOR LATER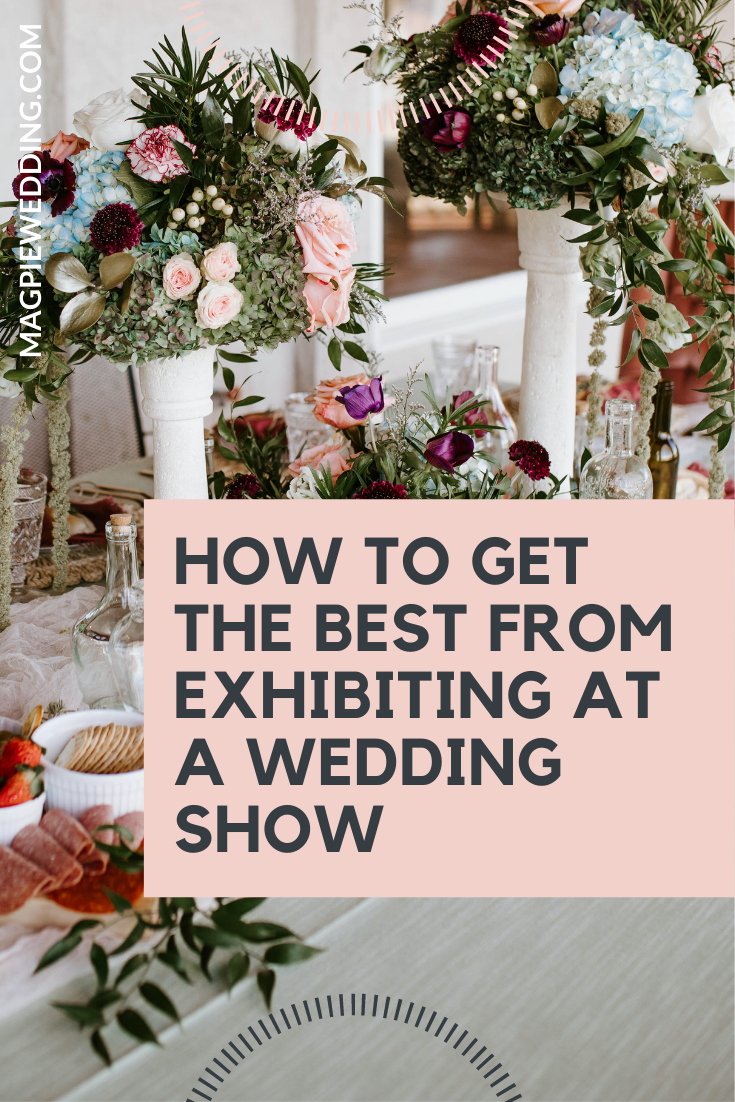 Exhibiting at a wedding show soon? You may also find this useful;
How To Get The Best From A Wedding Show When Planning Your Wedding
5 Ideas On How To Be A More Eco-Friendly Wedding Business
7 Ways To Use Pinterest For Your Wedding Business