Winter sunshine and snow, what more could you ask for for your winter wedding, and this beautiful chic wedding of Tatiana & Taylor provides both. Set at Albert's Lodge, Colorado, USA, it has pastel details with greenery galore and matches the surroundings perfectly. If you're looking for some wonderful styling touches for your big day, then look no further, here we catch up with the couple who tell us all about their mountain ranch wedding at Albert's Lodge…
How Did You Meet?
"We met in our home town Basalt, CO just outside of Aspen."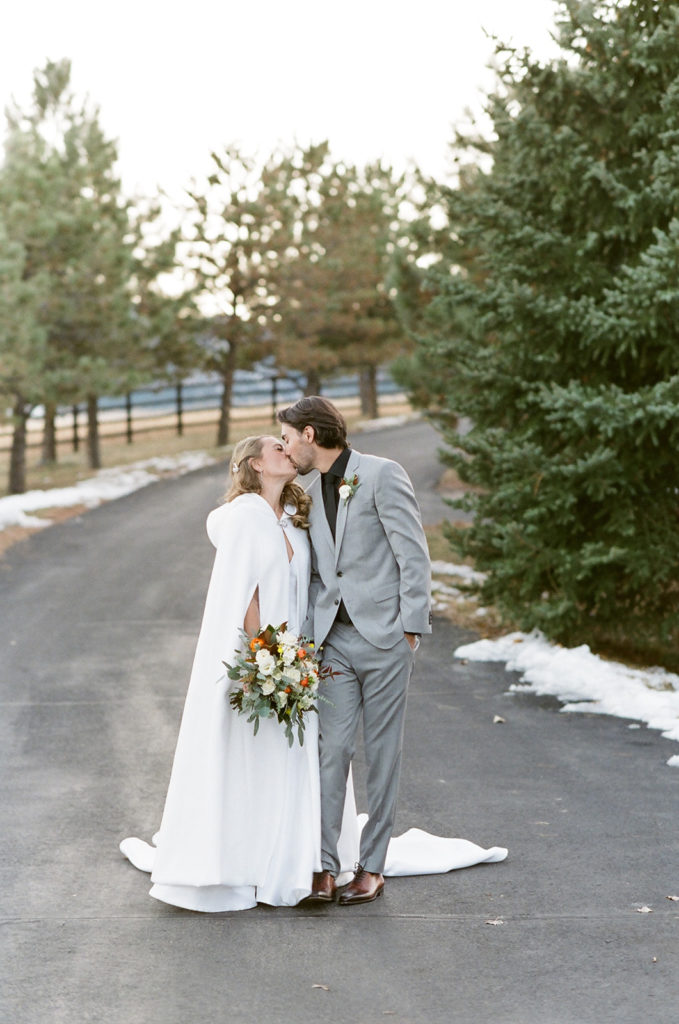 The Proposal
"Taylor and I were on one of our usual road trips. This specific one, he was taking us through the San Rafael Swell in Utah, through Escalante, Utah, to Lake Powell, AZ then to Sedona, AZ. He proposed at Vermillion Cliffs, AZ, in an area called the White Pocket. We had been trekking on a hike for about an hour + hiking around the rocks and pockets, when all the sudden I had found the perfect spot for us to take a photo with our pup Bodie."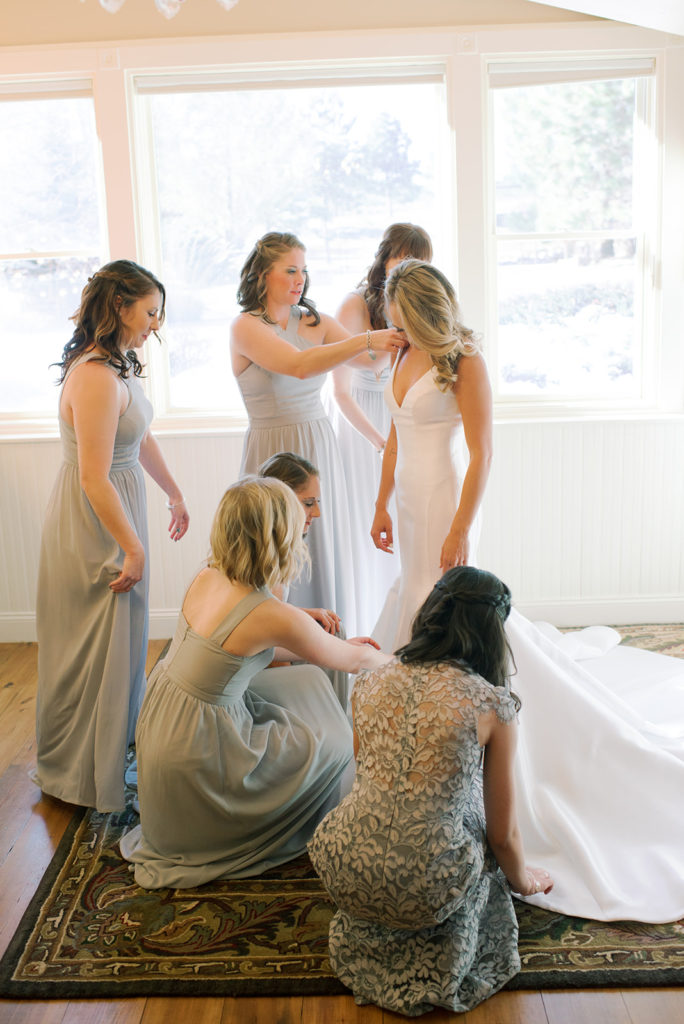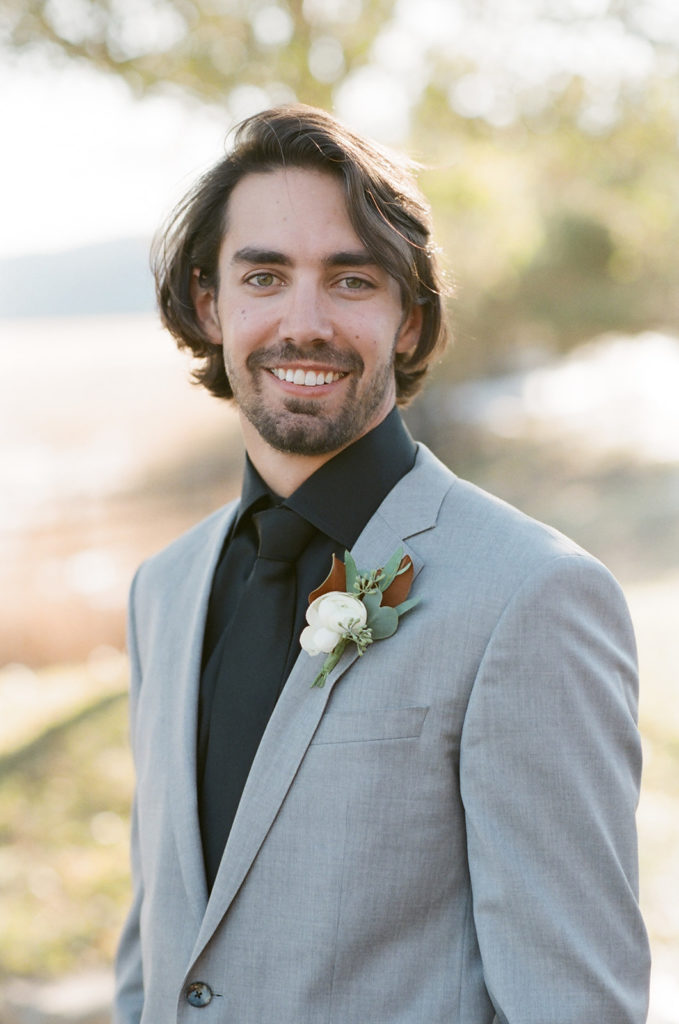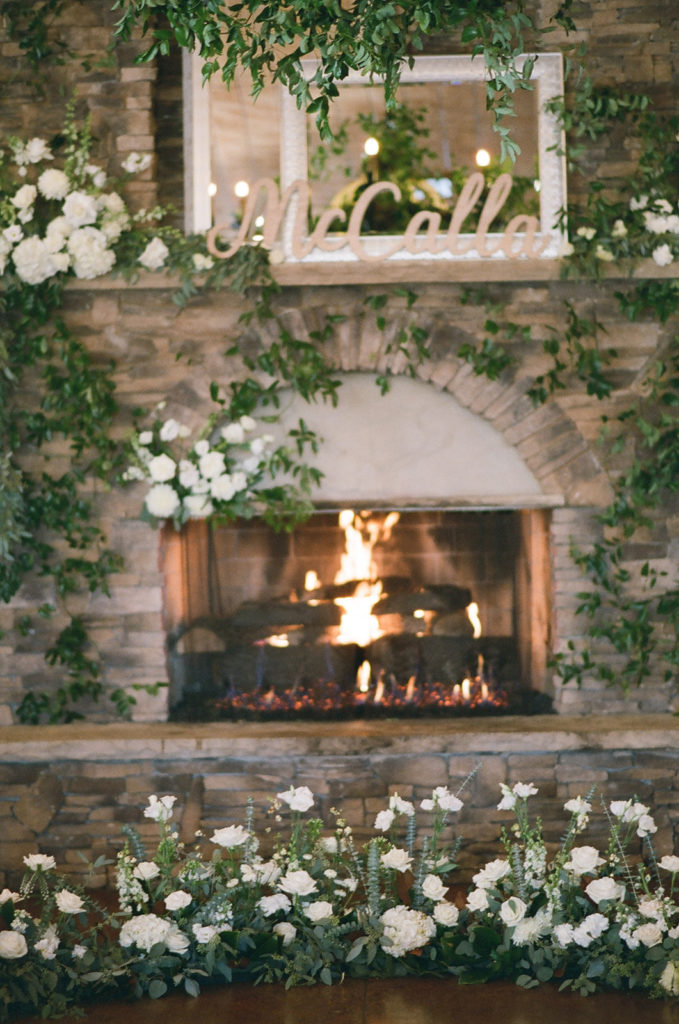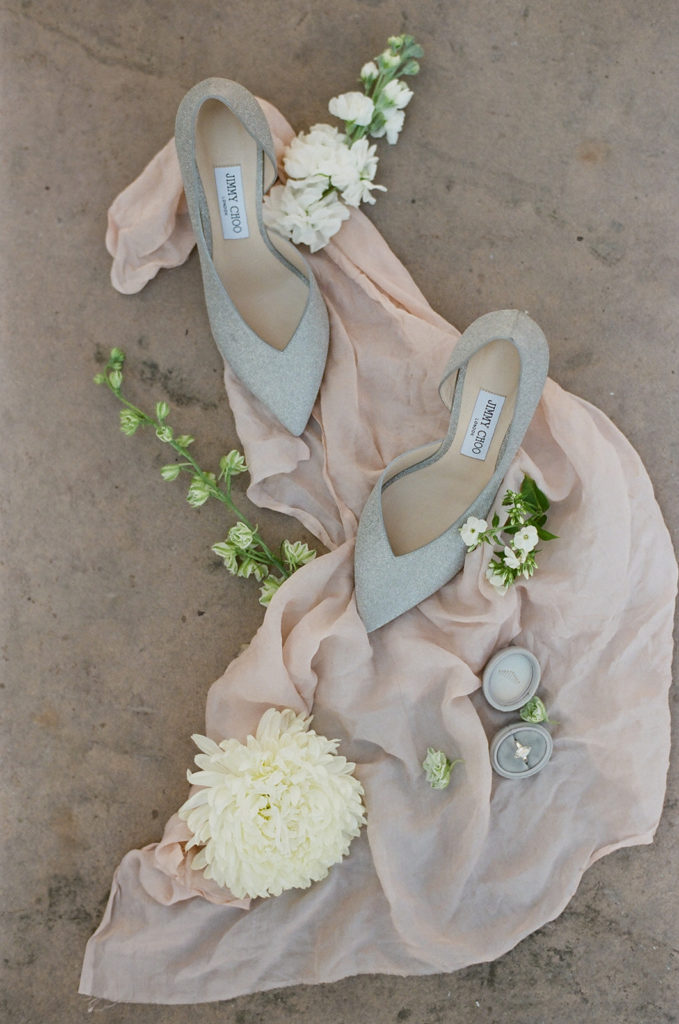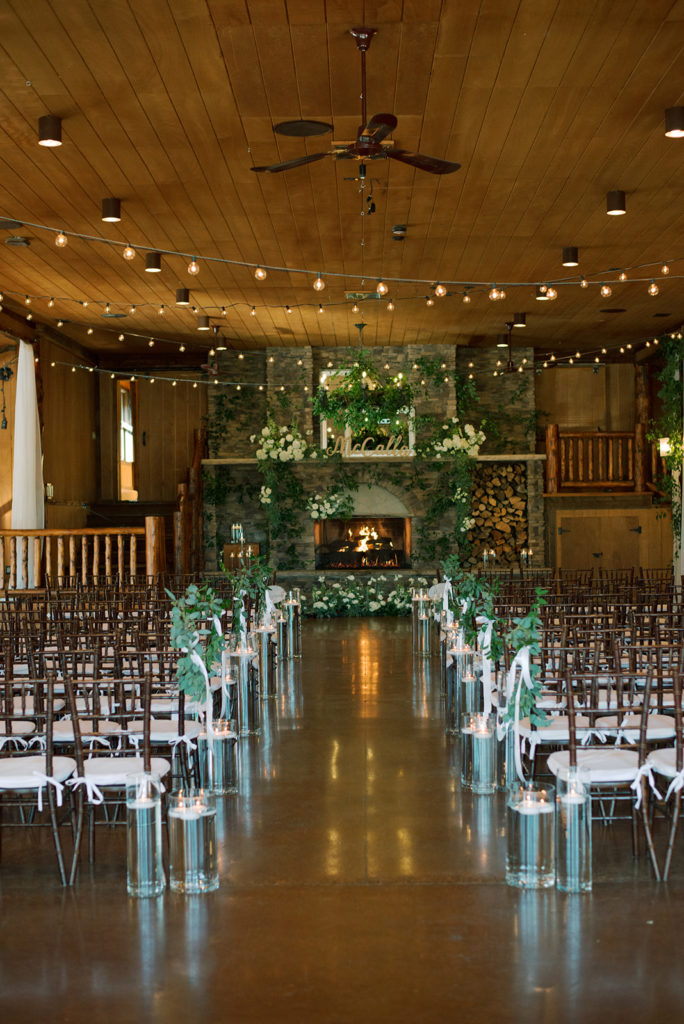 "I wanted Taylor to set up his tripod to take a possible photo for our annual Christmas card, he had a huge smile on his face and I had no idea what was coming next. Apparently up until this point he was lingering behind me the whole time trying to pick out the perfect spot to ask. We set up the tripod on one of the beautiful ledges to get the perfect shot of the 3 of us, when Taylor then dropped to the ground. I thought he was slipping off the ledge or something so I knelt down with him. He then grabbed my hands and started to shake a little, which was unusual, Taylor literally isn't scared of anything. He's a mountaineer, and climbs gnarly and dangerous peaks for fun. It only took a few more seconds to realise what was going on. It was the most spectacular place to get engaged."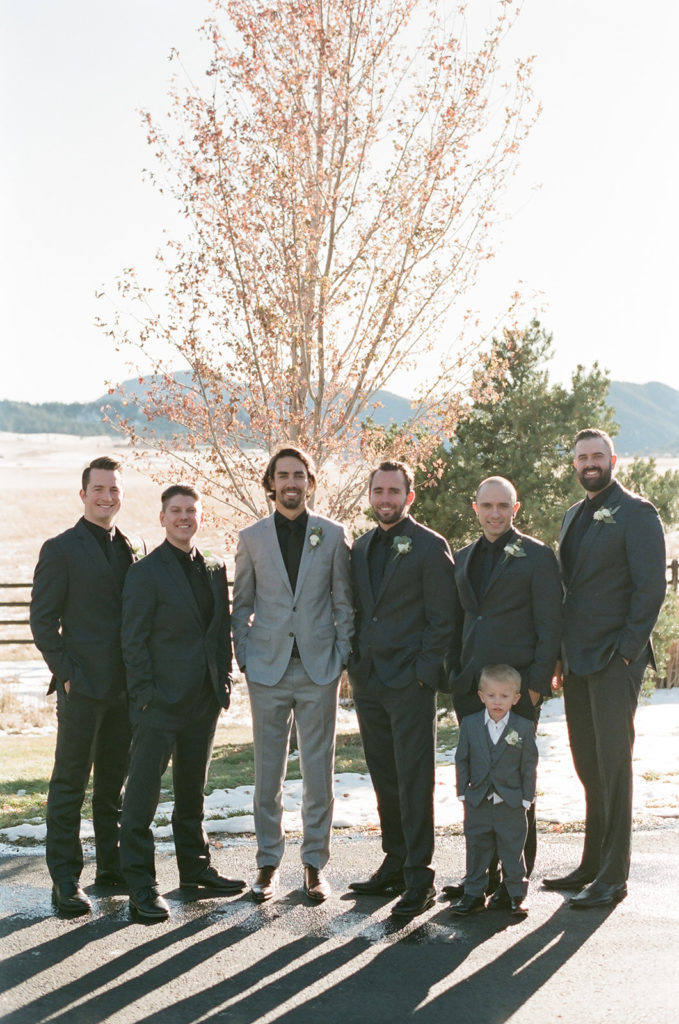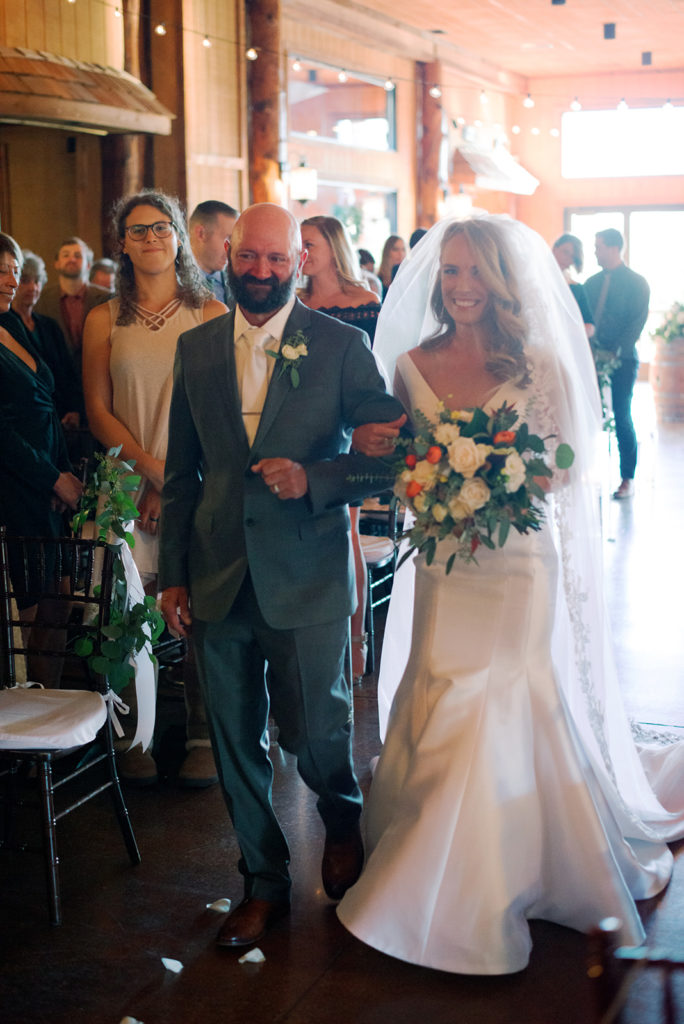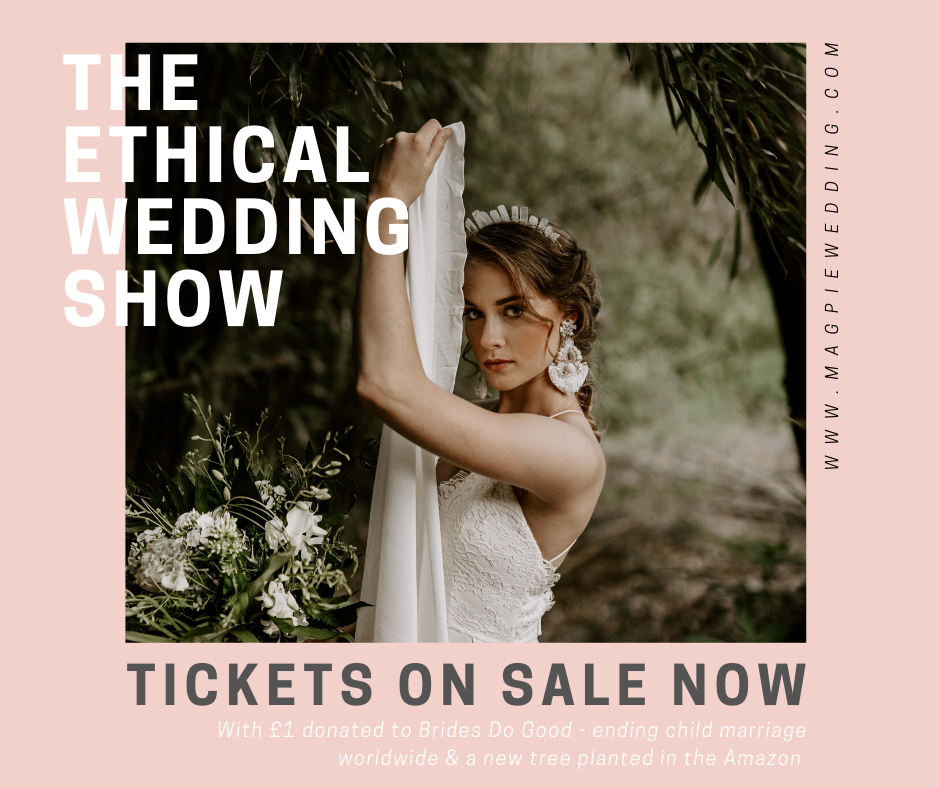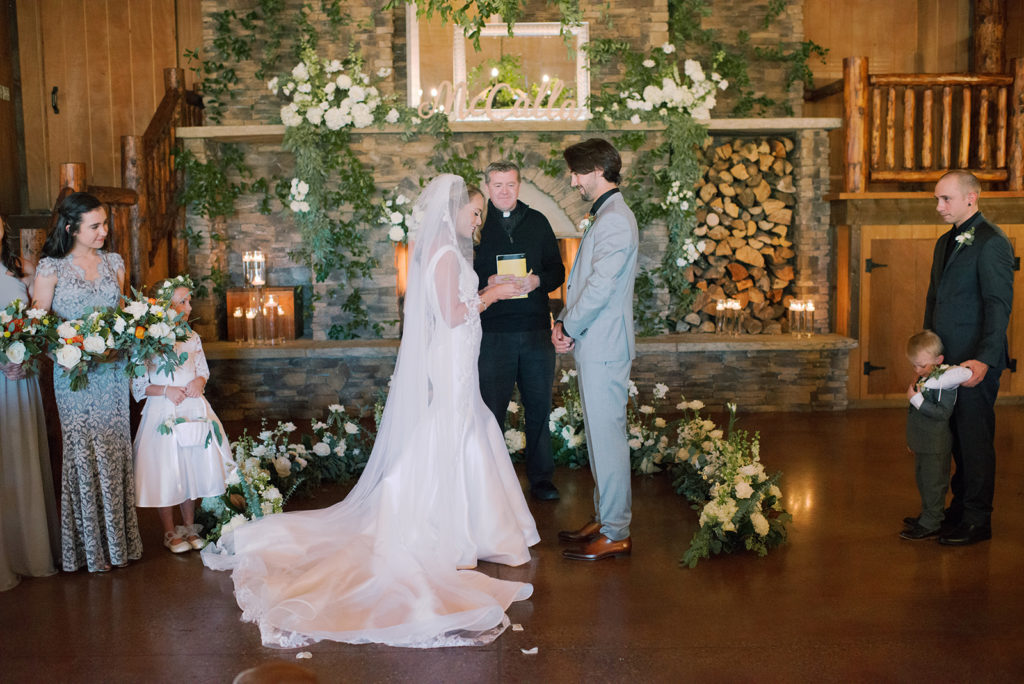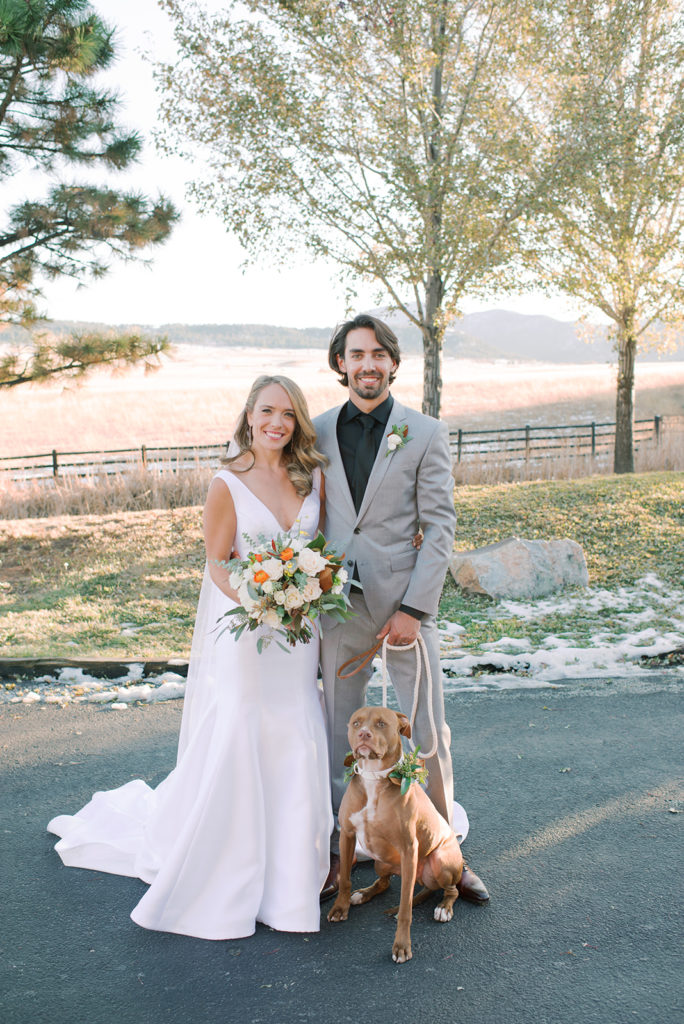 Planning The Wedding
We wanted simple & classic with a natural mountain feel.
The Location
"Honestly, we wanted to make our wedding easy for all of friends and family. We travel a lot, but did not want to place that burden on our loved ones. Our venue made things easy for everyone as well as still kept a Colorado vibe, which represents our everyday lives."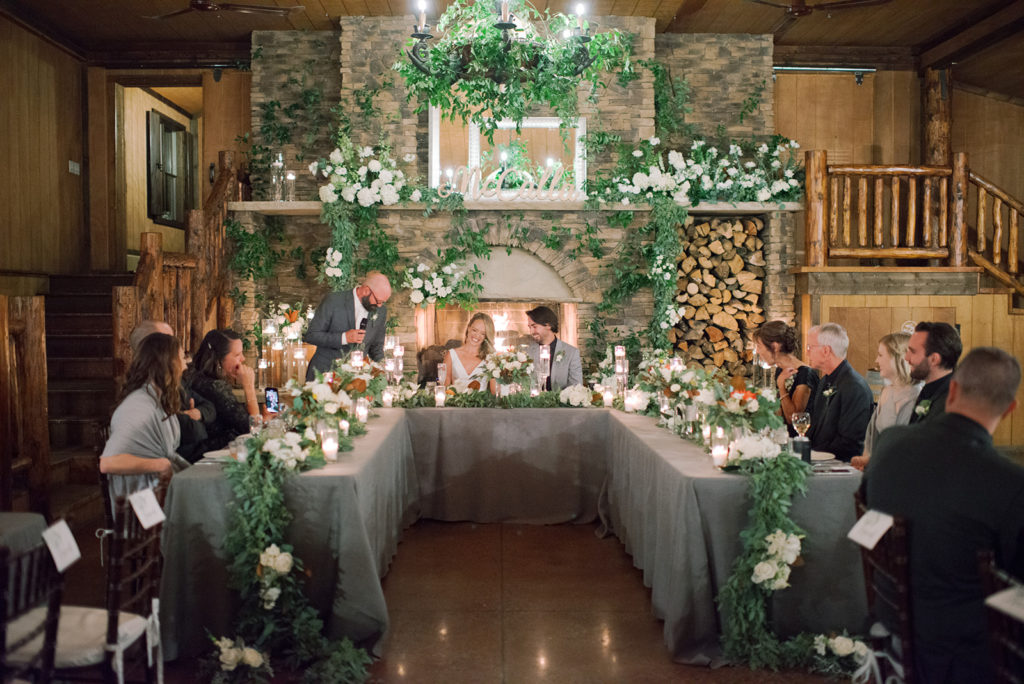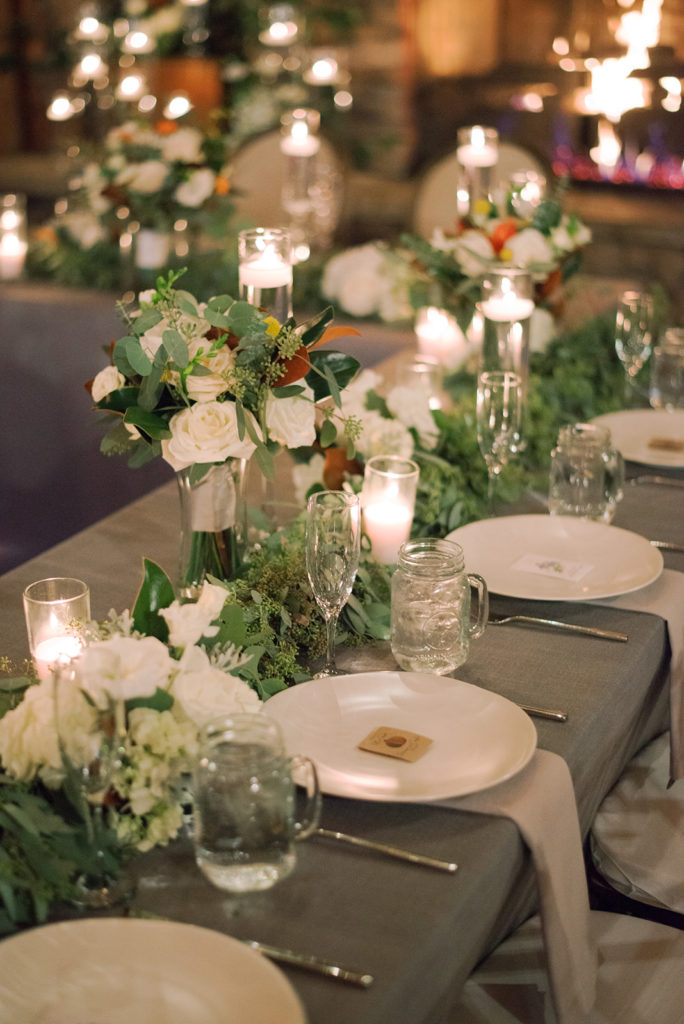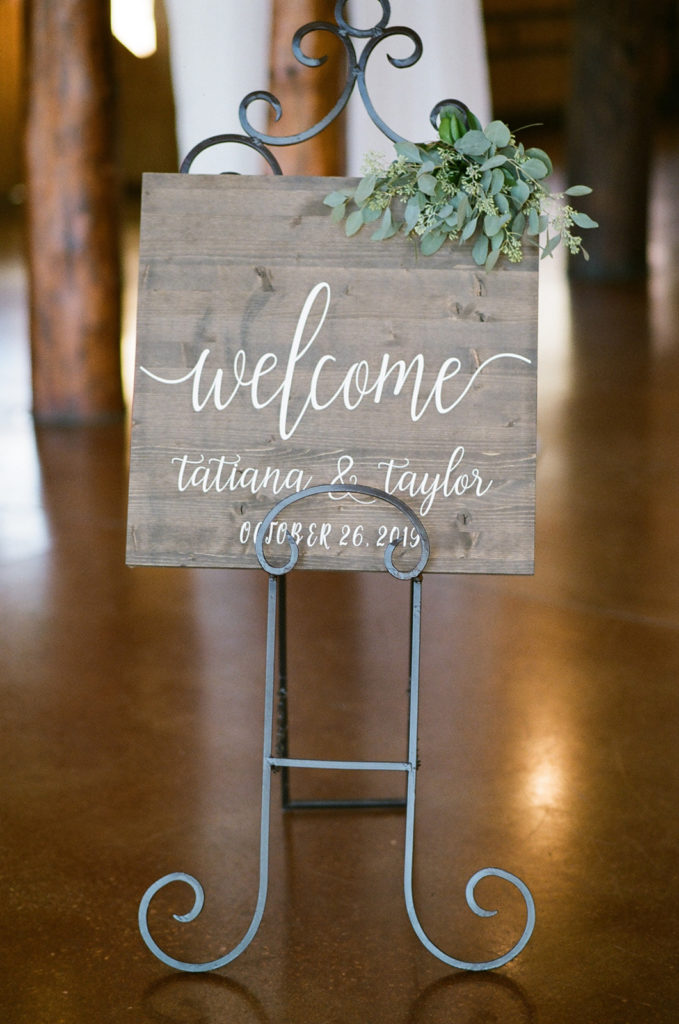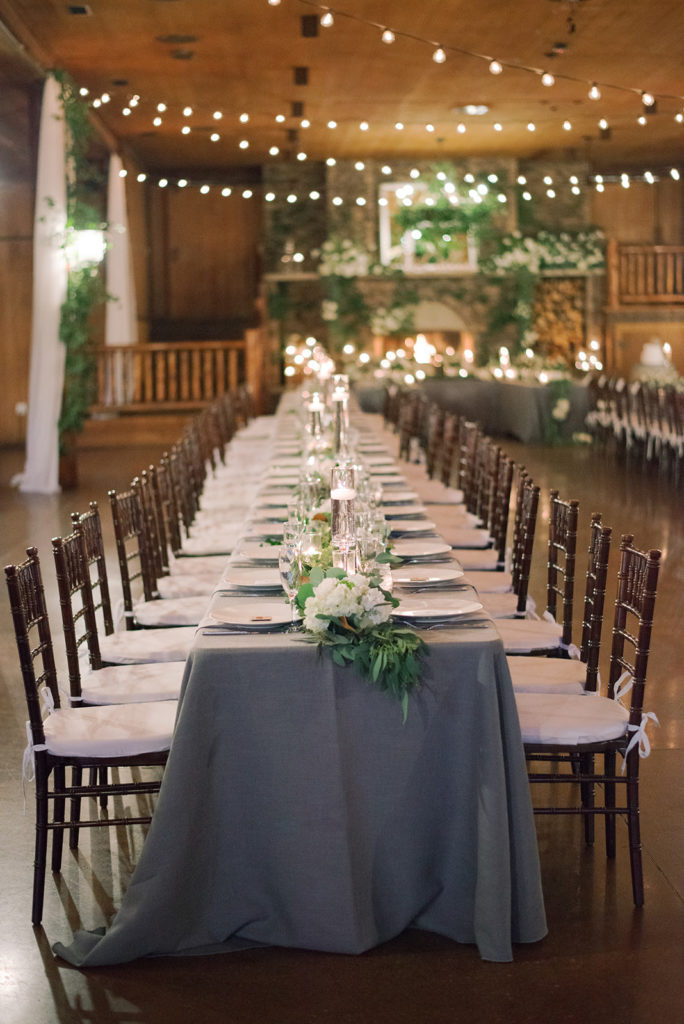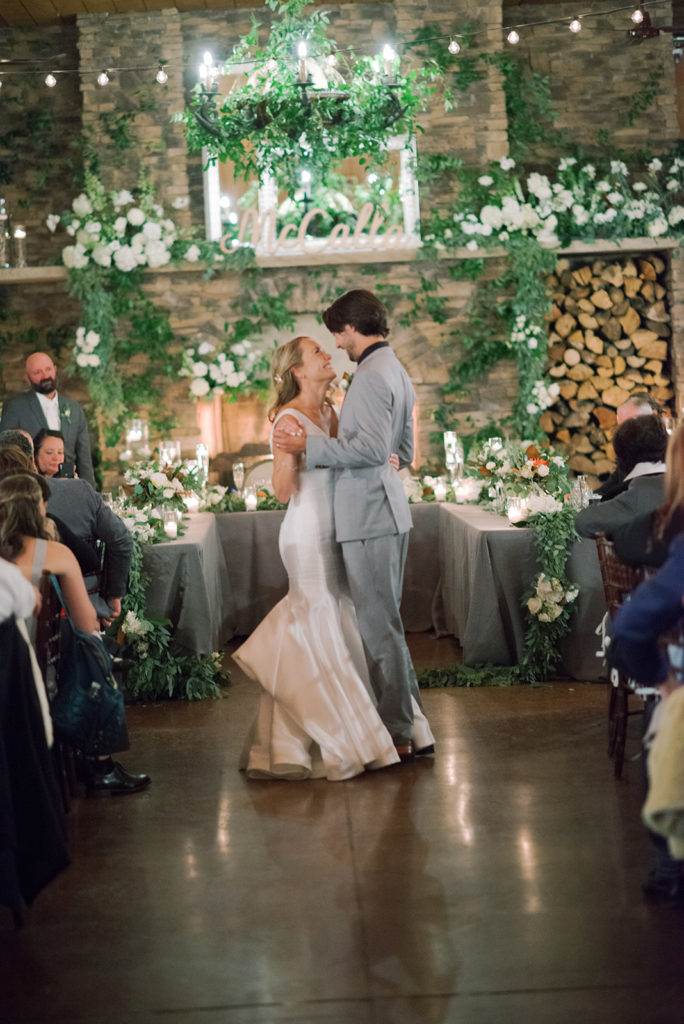 The Dress
"Sareh Nouri makes beautiful wedding gowns, and the Mercer gown was simply elegant. I wanted to pick a dress that wouldn't distract from myself or the wedding. I wanted to be wearing the gown, not it wearing me. It is simple yet stunning. I had tried on a lot, everything from lace everywhere to beading and patterns, and nothing felt right. I thought I was going to have to settle for something really girly and not so much me, until I slipped the Mercer gown on and started to tear up. I knew it was the one right away. Also, my husband is an architect and has a very clean lined and minimalist taste, so that was in mind the entire time as well."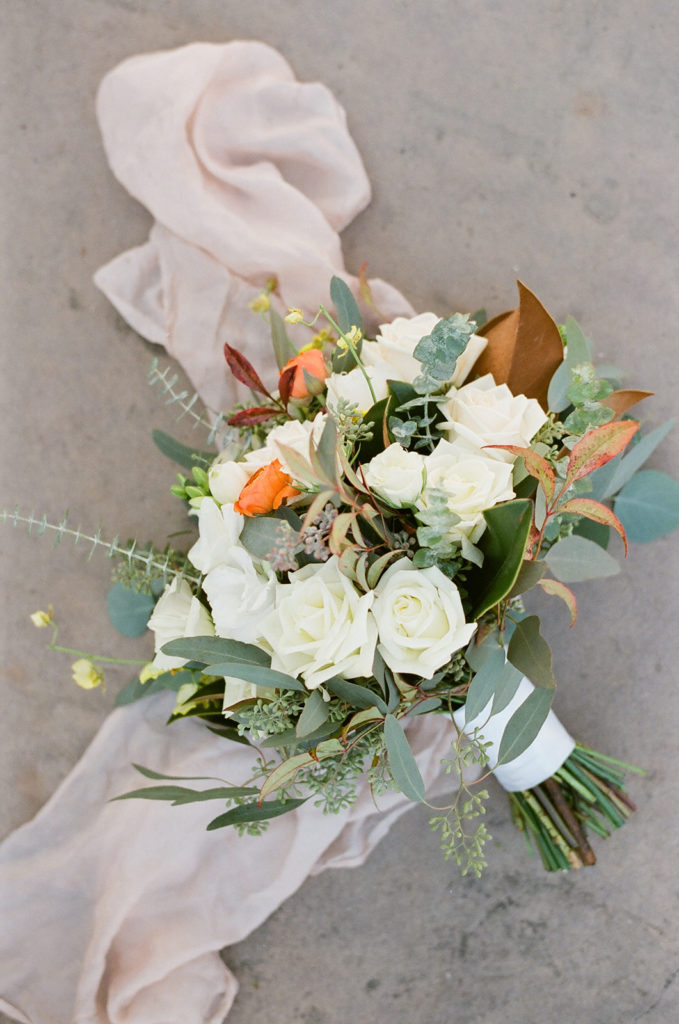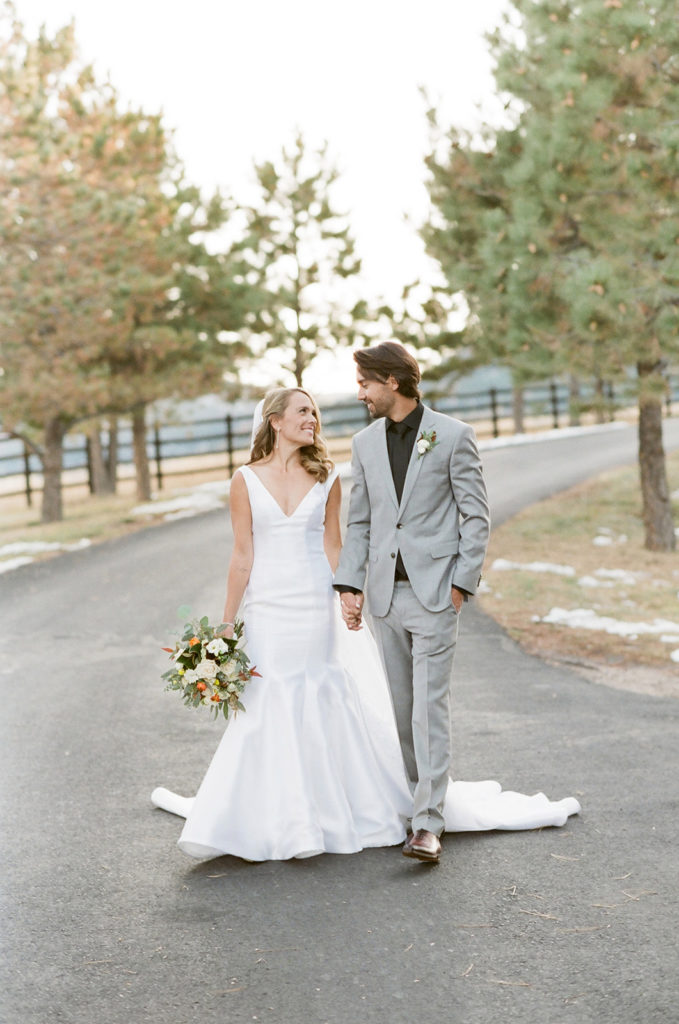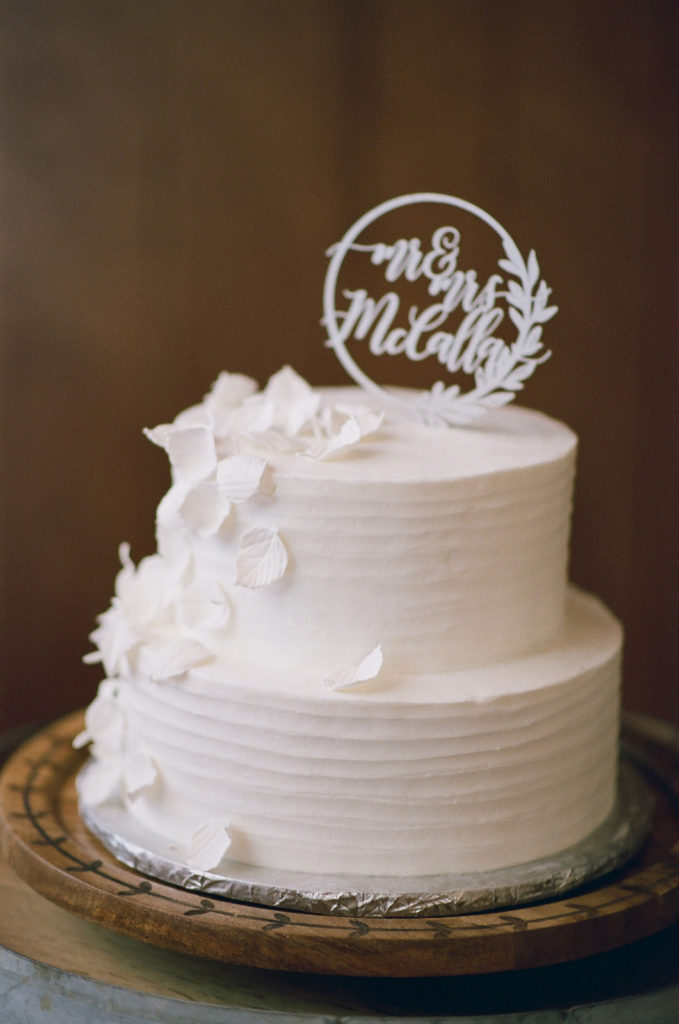 The Details
"We only had a two-layer cake, because we had a dessert bar as well. The two layers were: almond poppyseed with whipped buttercream frosting, and a lemon cake with amaretto frosting. The outside of the cake was simply white, with falling Aspen leaves, for a taste of home and we had a cake topper from Etsy. Our florals consisted of eucalyptus, mixed greenery, white florals & magnolia leaves, with a tough of orange & yellow floral for the season. As grey and forest green are some of our favourite colours, we chose grey tablecloths, with greenery as runners, with pops of white floral and magnolia leaves because I grew up in the state of Georgia."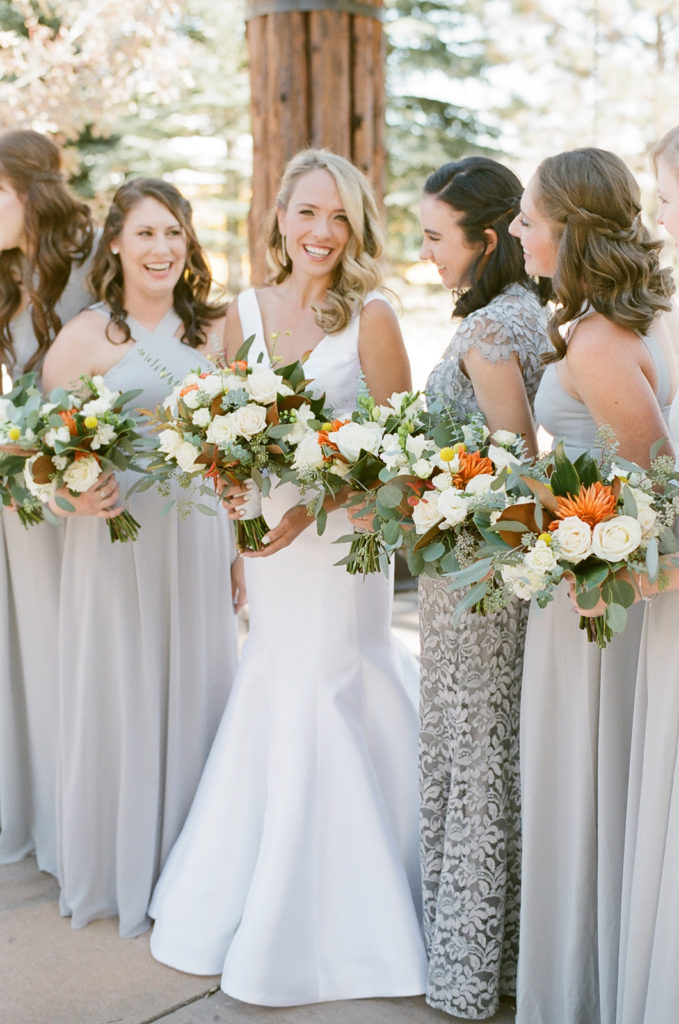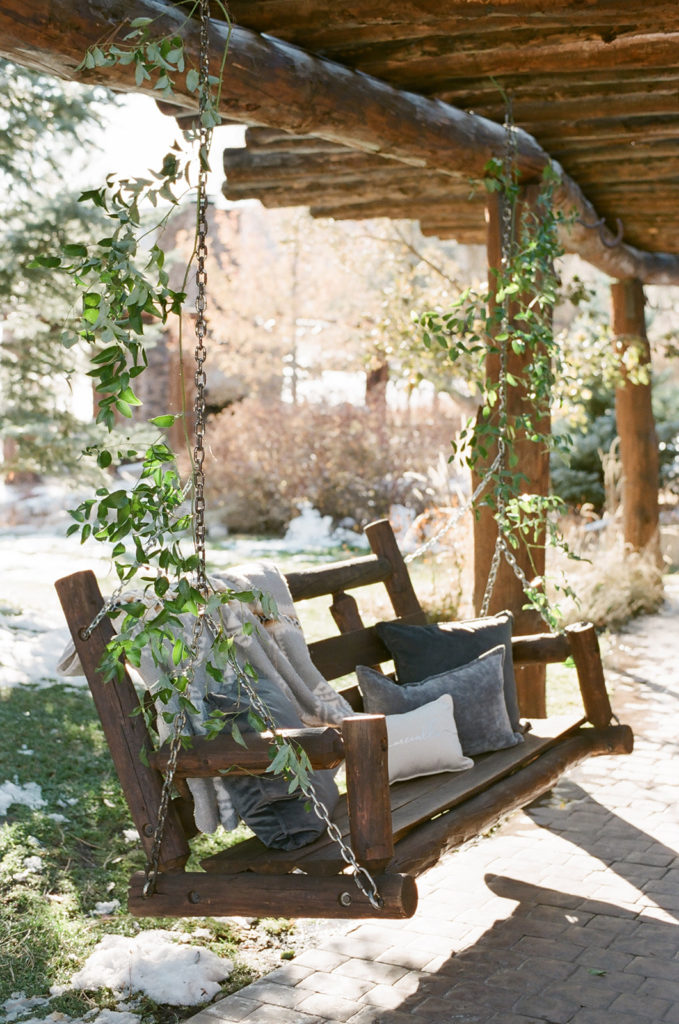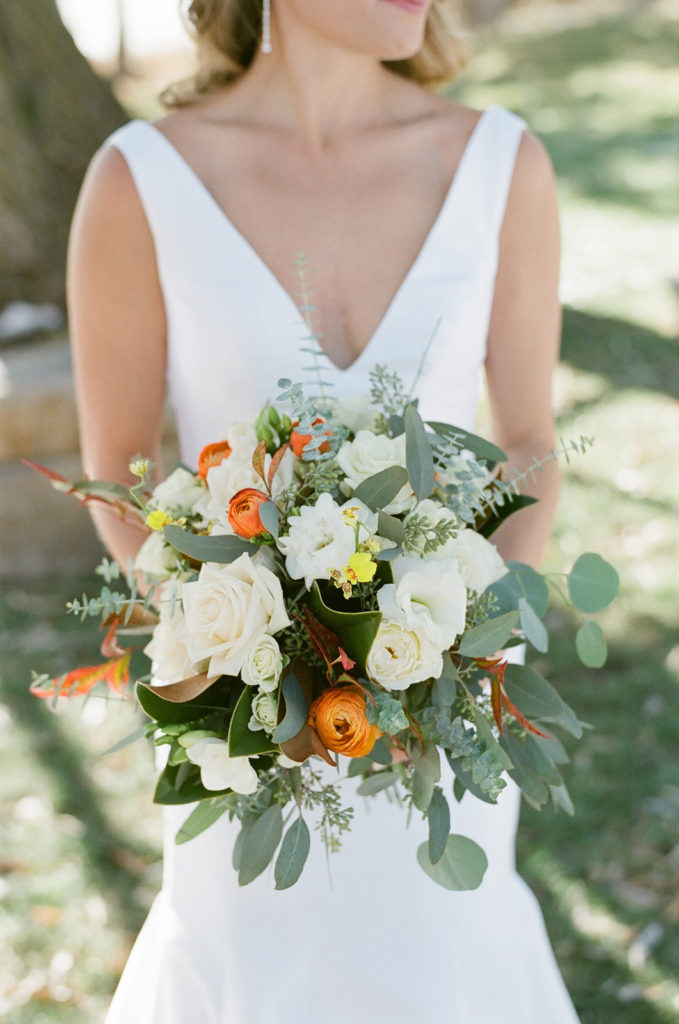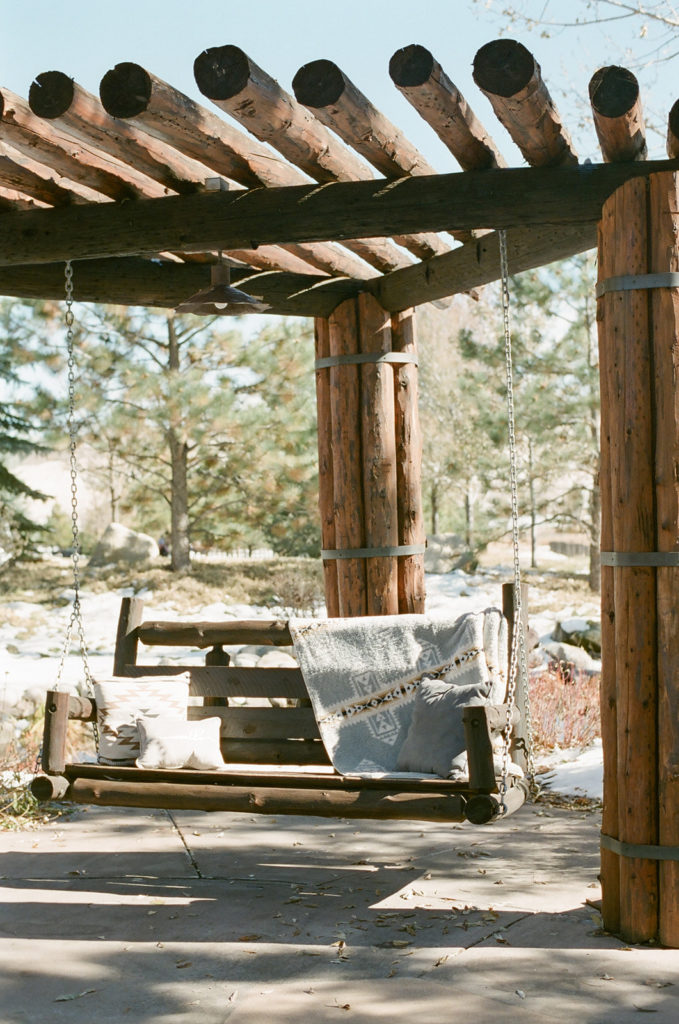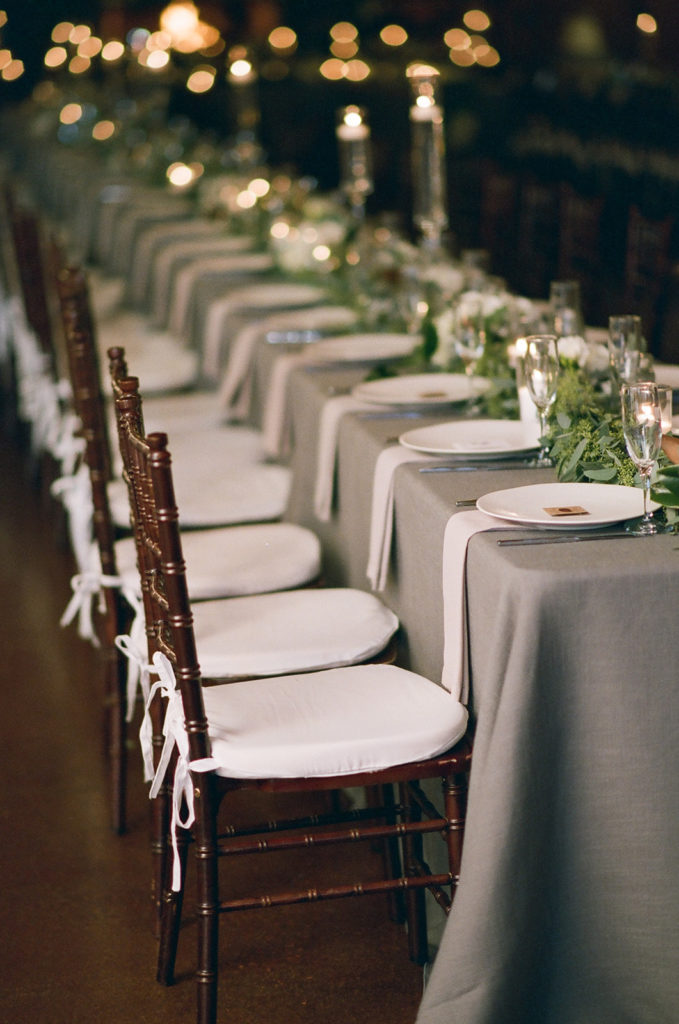 The Best Part of the Day
"The moments we had alone with each other in all honesty. We are best friends, and the moments we had to ourselves we will always cherish."
Words of Wisdom
"Have more time to yourself on the day of. Focus on getting married and not the show of it."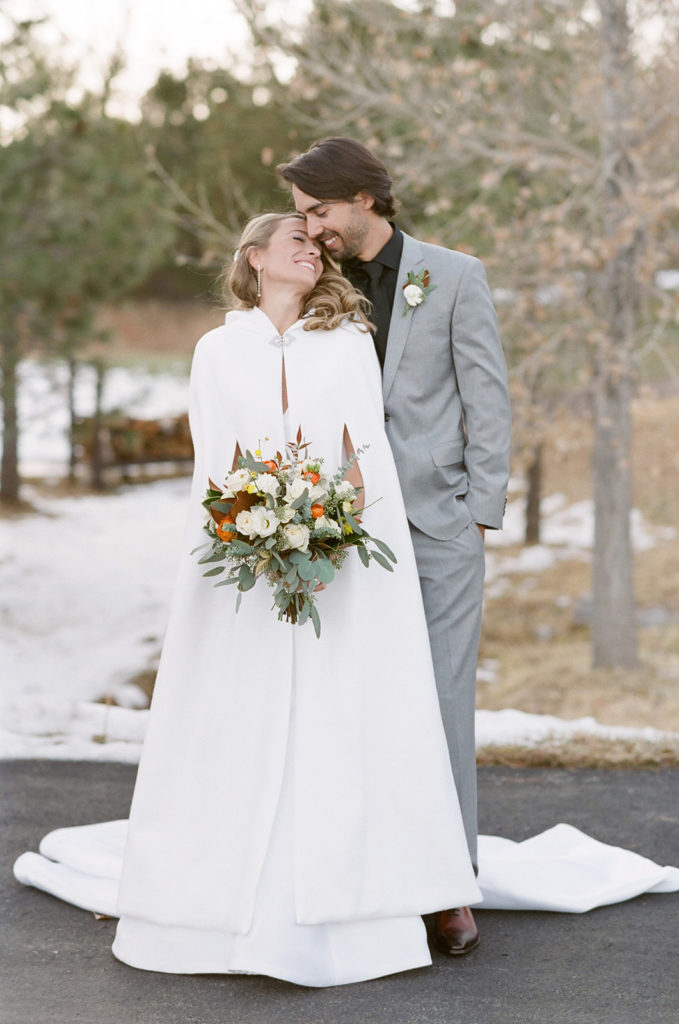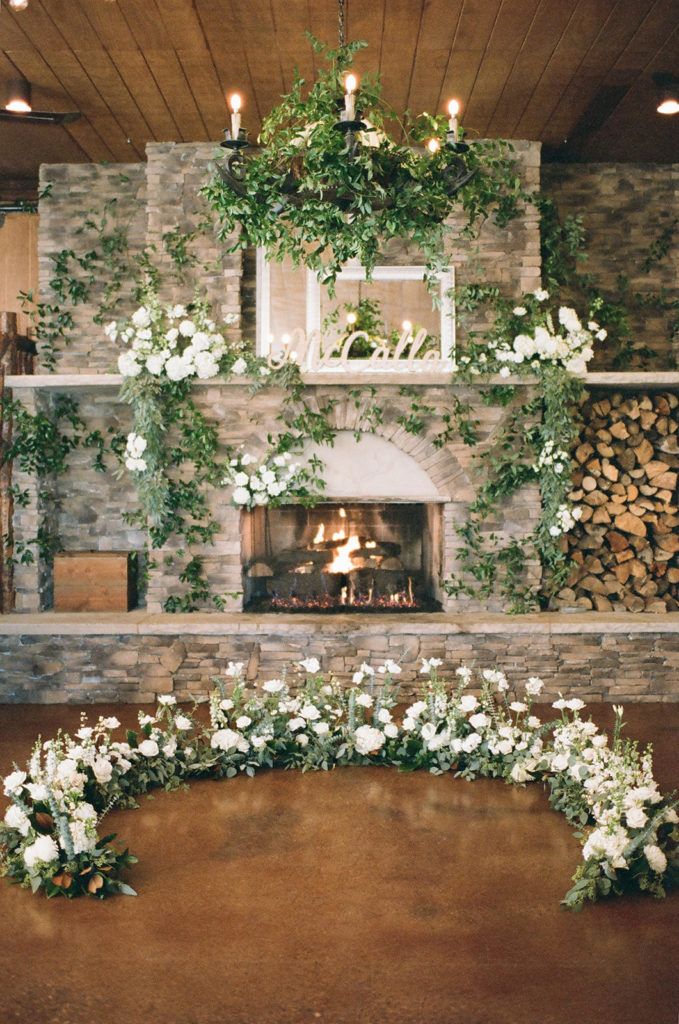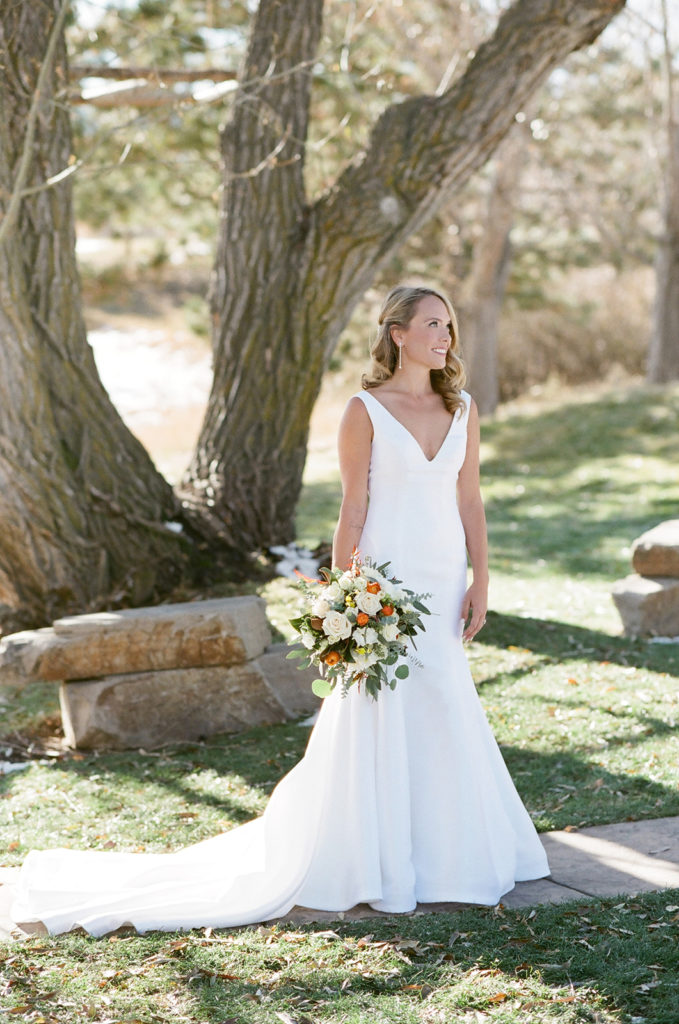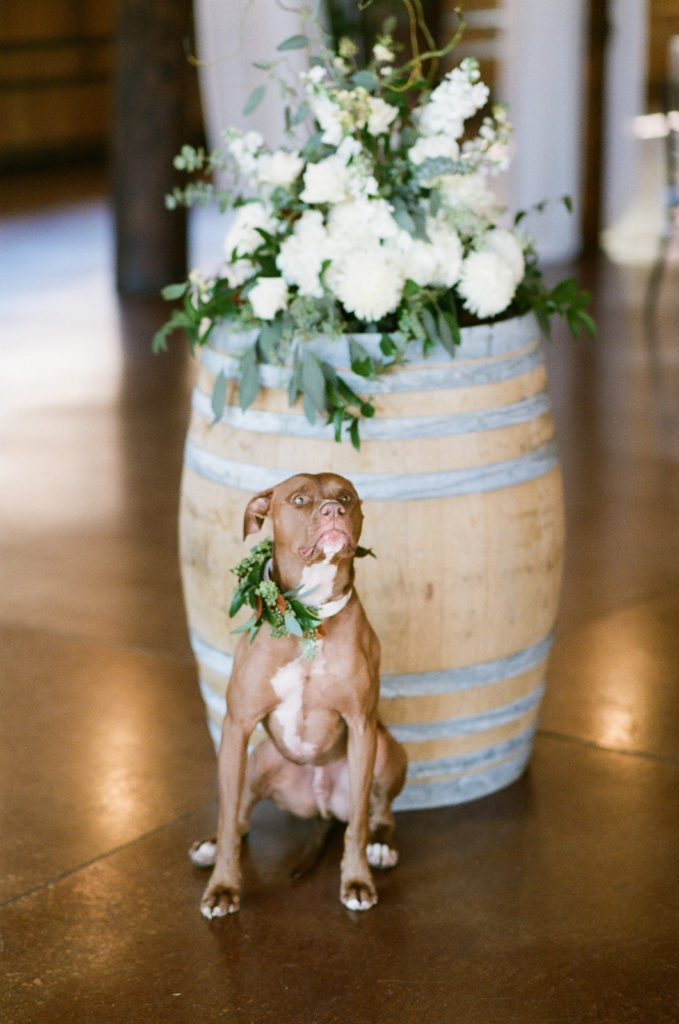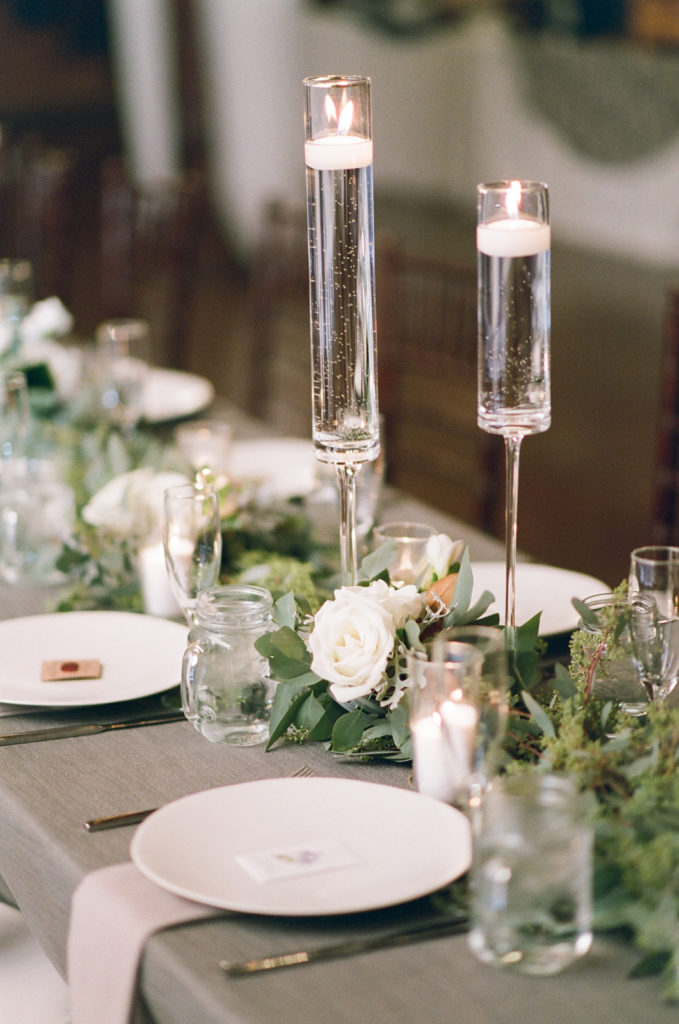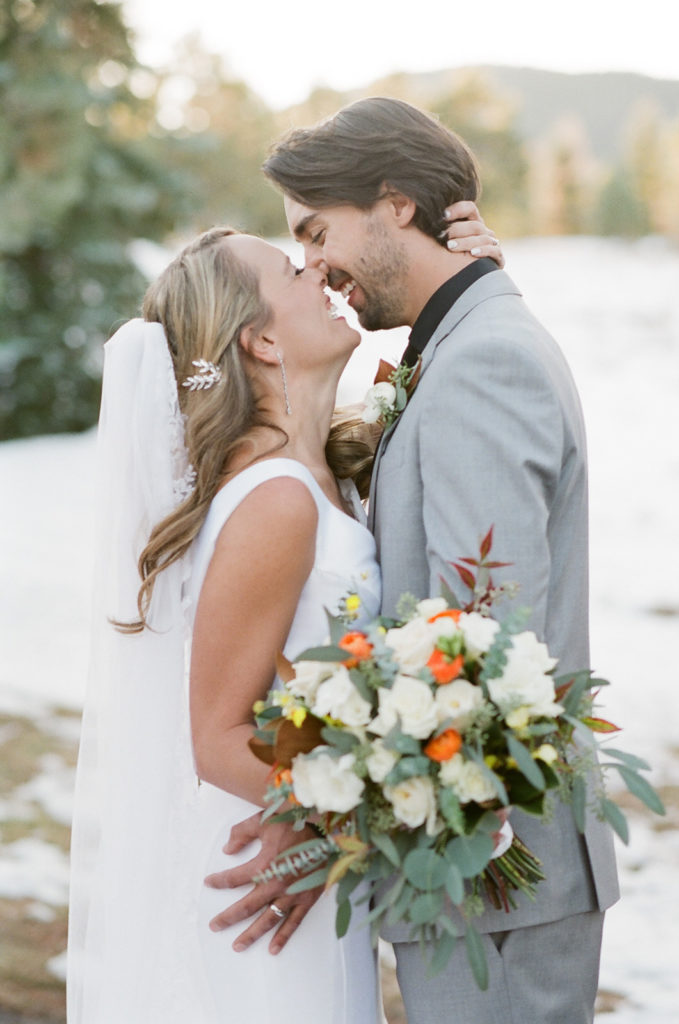 The Team
Photographer: Tamara Gruner Photography
Wedding feature thanks to: Adorn Invitations
Dress: Sareh Nouri – Mercer Gown bought at The Bridal Collection in Denver, CO. / Veil: Gwendolyn by Maggie Sattero / Makeup: Bride / Hair: Bride / Shoes: Jimmy Choo / Accessories: Earrings & Bracelet – Swarovski from Bloomingdales / Brides Ring: Great Grandmother's Wedding Ring / Engagement ring & wedding band designed by the Groom and Hyde Park Jewellers /
Groom's Suit: Hugo Boss / Groom's Shoes: Magnanni / Groomsmen Suit: theblktux / Cake: Sugarplum Cake Shop / Food: Buffalo Gals Catering from Colorado Springs / Flowers: A Design Resource / Ceremony Venue: Albert's Lodge at Spruce Mountain Ranch, Larkspur CO / Entertainment: DJ David Moore with TH Entertainment, Denver CO / Wedding Favours: Columbine seeds & pumpkin seeds packaged by Etsy vendor. As well as cookies from Sugarplum Cake Shop with packaging from Etsy vendor.
IF YOU LOVED THIS LOOK PLEASE PIN IT!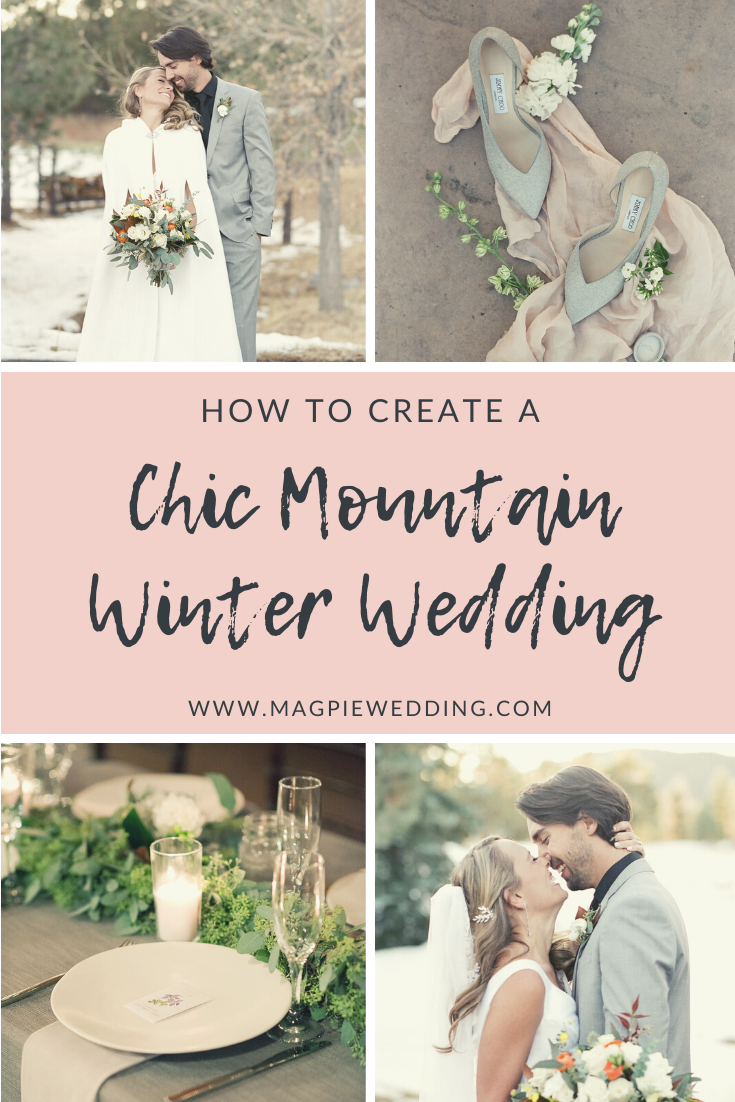 If you loved this Albert's Lodge winter wedding you may also like;
Romantic Winter Wedding Inspiration In The Catalonian Mountains
Perfect Wedding Hair and Skin Prep for Winter Brides
Chic Modern Bridal Preparation at Schloss Teutschenthal Castle, Germany