From keeping skin looking fresh and rosy in a chilly venue (and avoiding a Rudolph nose!), to deciding whether to fake tan or not, tying the knot during the winter presents a set of beauty challenges that summer brides usually don't need to worry about! But fear not, you can still have gorgeous wedding hair and skin during these cold winter months ahead of your dream day.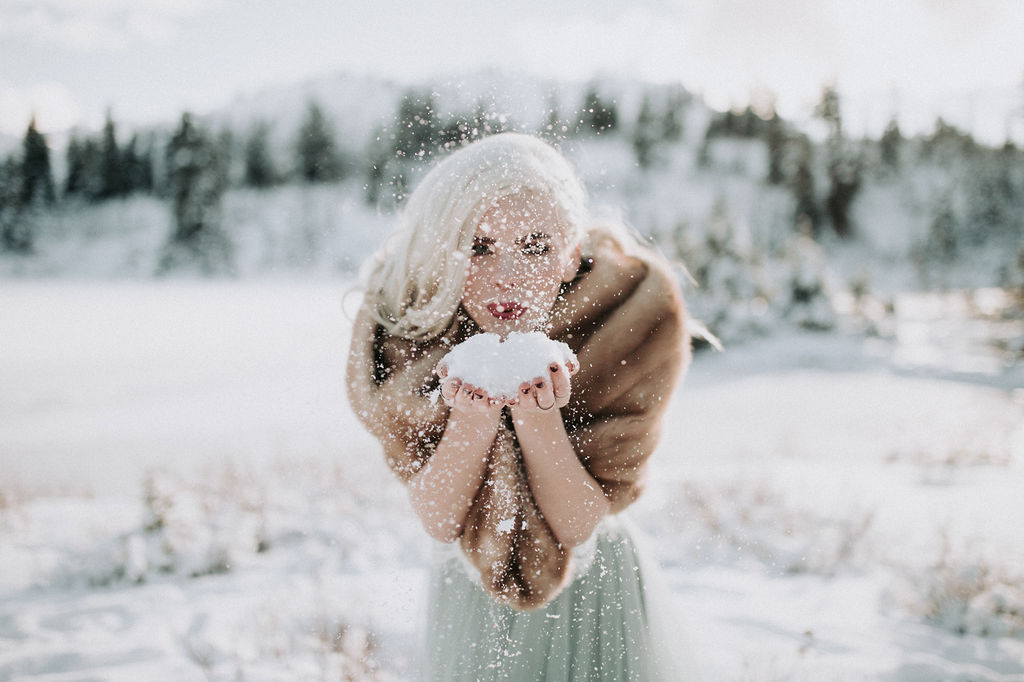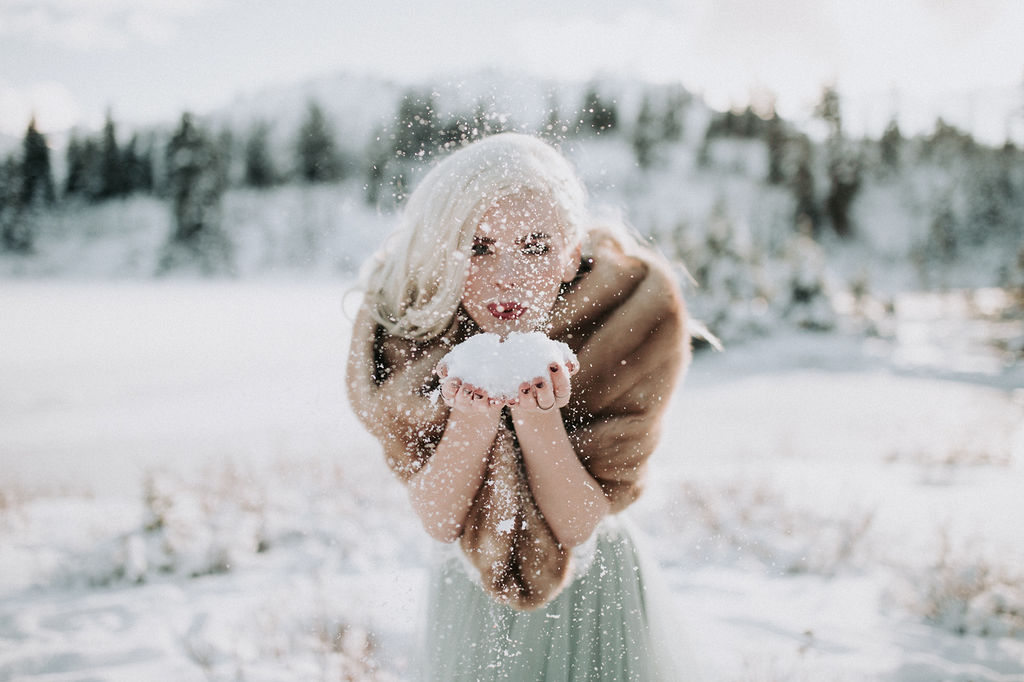 Image by Ashley Hayes Photography
The winter months are the most drying for hair and skin, thanks to the blasts of hot central heating and cold air. Because of this, hydration is key to keeping your hair glossy and your skin soft, smooth and supple – the perfect base for making the most of your wedding makeup.
Turn down the heat
Not many people know this, but it's important to avoid really hot showers. It can be tempting to up the heat on very cold days, but that hot water can strip your scalp of much-needed moisture which can lead to a flaky appearance, so keep it cool whenever possible.
Exfoliate
Exfoliation is your best friend during the winter months. Buy yourself a good exfoliator such as this one from Mario Badescu, and add this important step into your skincare routine. A good, weekly scrub (gently!) should be perfect, and it's the perfect excuse to relax into a bubble bath!
Moisturise!
Your skin is going to be pretty thirsty too, so whatever you do – don't skip the moisturiser! A weekly intense mask like this one from Sarah Chapman will boost your hydration and leave you with plump, youthful, healthy skin. Making sure you're always topped up with moisturiser will go a long way in getting that perfect glow.
Indulge your Locks
Your hair needs care too! Why not treat yourself to an overnight hair mask treatment from Löwengrip once or twice a week on the run up to your wedding for locks that are super shiny? Indulge yourself by spending at least 10 minutes applying the mask with a luxurious scalp massage to really stimulate the blood flow to your scalp. In addition, make sure to use a drop of serum when styling your hair for extra shine and protection.
It's so important to remember to take some time for yourself, stay calm amidst the excitement and start to take care of your hair and skin at a whole new level so that you look and feel your very best on your wedding day!
If you want to talk to me more about your winter beauty regime, have a look at my website The Cambridge Make Up Artist.